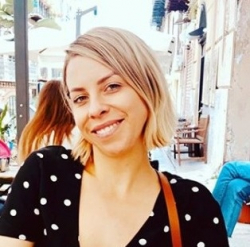 Latest posts by Jodie Chiffey
(see all)
Tyler "tyler1" Steinkamp, also known as loltyler1, is a controversial American Twitch streamer, YouTuber, entrepreneur, and internet sensation.
Loltyler1 has established himself as one of the League of Legends (LoL) community leaders. His gameplay may be somewhat wild, but his skills at this title are still superb. In addition, Loltyler1 has been known for his toxic nature, which has earned him the moniker "The Most Toxic Player in North America."
Fortunately, the last few years have seen this streamer transform for the better, focusing on improving his gameplay. This has allowed him to inspire many and even bag an award!
This bio plunges you into Loltyler1's professional and personal life. Here are some quick facts to get started!
Loltyler1's Bio Facts
| | |
| --- | --- |
| Real Name | Tyler Steinkamp |
| Birthdate | March 7, 1995 |
| Birthplace | Missouri, United States |
| Nicknames | Loltyler1, tyler1 |
| Height | 5 feet 6 inches |
| Nationality | American |
| Zodiac Sign | Pisces |
| Siblings | Loltyler1 has a brother, Erobb |
| Children | None |
| Girlfriend | Macaiyla is Loltyler1's current girlfriend |
| Games Played | League of Legends, Fall Guys, PUBG: Battlegrounds |
| Net Worth | $2M |
| Social Media | Twitch: loltyler1, Twitter: @loltyler1, Instagram:tyler1_alpha YouTube: loltyler1 |
| Awards | Loltyler1 won The Best League of Legends streamer award at the 2022 Streamer Awards |
| Last Updated | April 2022 |
Loltyler1's Birthplace and Early Life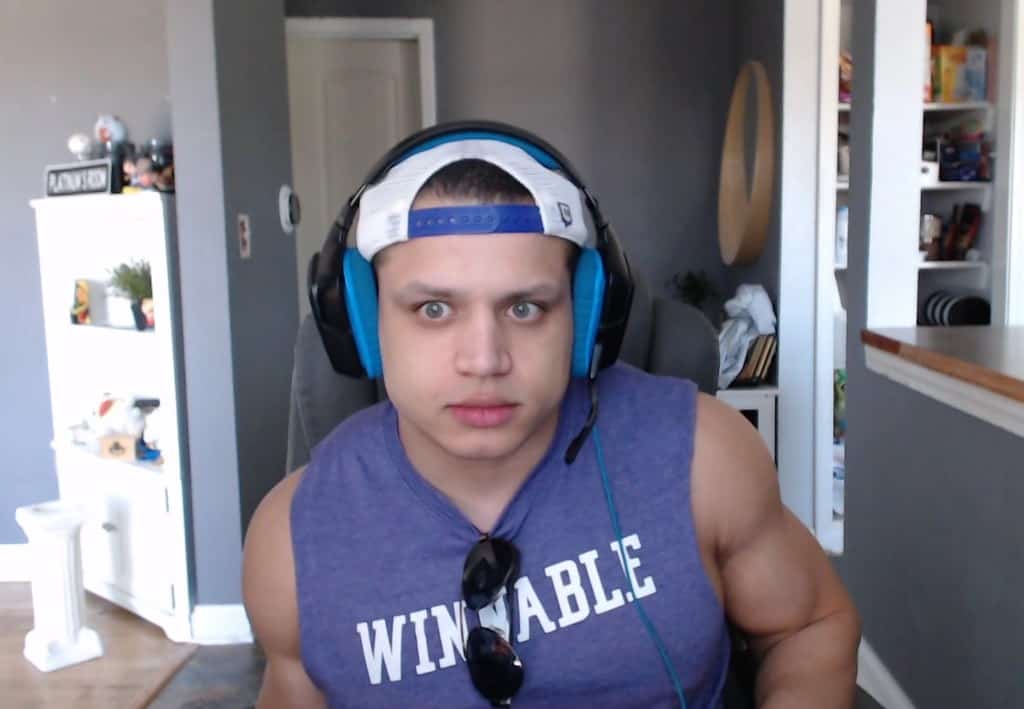 Loltyler1 was born in Missouri, US, on March 7, 1995.
Little info is available about his parents. But the world knows he has a younger brother, Eric Lamont Robbins Jr. (Erobb), also a well-known steamer with a considerable fan base.
Loltyler1 went to Mark Twain High School.
Loltyler1 was a computer science major at the Central Methodist University in Fayette, Missouri. He enjoyed attending his classes and took advantage of his time here to play soccer. Notably, the latter is not the only activity that interested him – he spent time exploring viable professions in video gaming, which made way for him to build his now prosperous streaming career.
How Did Loltyler1 Get Started Gaming? 
Loltyler1 explored video games while in the university. He even started creating gaming content and sharing it on YouTube. Shortly after, he discovered Twitch and was utterly blown away, which prompted him to embark on his streaming journey. But it took months for him to catch the gaming community's attention.
When Loltyler1's popularity on Twitch began to soar, two things stood out; his undeniable gaming talent and highly disruptive behavior. More often than not, he displayed unnecessary aggression towards other players. And if he didn't get to play his preferred LoL character, he didn't mind losing the game without considering his teammates' interests.
Consequently, Loltyler1 was banned from playing LoL between April 2016 and January 2018. This suspension could have marked the end of his career, but the odds were always in his favor.
After his ban was lifted, 'reformed' Loltyler1's first LoL stream attracted over 382,000 viewers, breaking Twitch records then being the most extensive non-tournament concurrent viewership. So clearly, he still had game!
Loltyler1's Videos
Did you know that Loltyler1 and Lee "Faker" Sang-hyeok, another League of Legends god, are close? Check out this video to learn about this duo's unexpected friendship that blossomed over time. Both are signed with T1, meaning they spend a lot of time together. And despite their notable personality differences, they get along pretty well.
Interested in having a good laugh? Check out this video, a fantastic compilation of Loltyler1's funniest moments while he streams. It also gives you a chance to witness his exceptional gaming skills and provides you with enough proof that this gamer enjoys every minute he spends in his gaming room.
Loltyler1's gaming Setup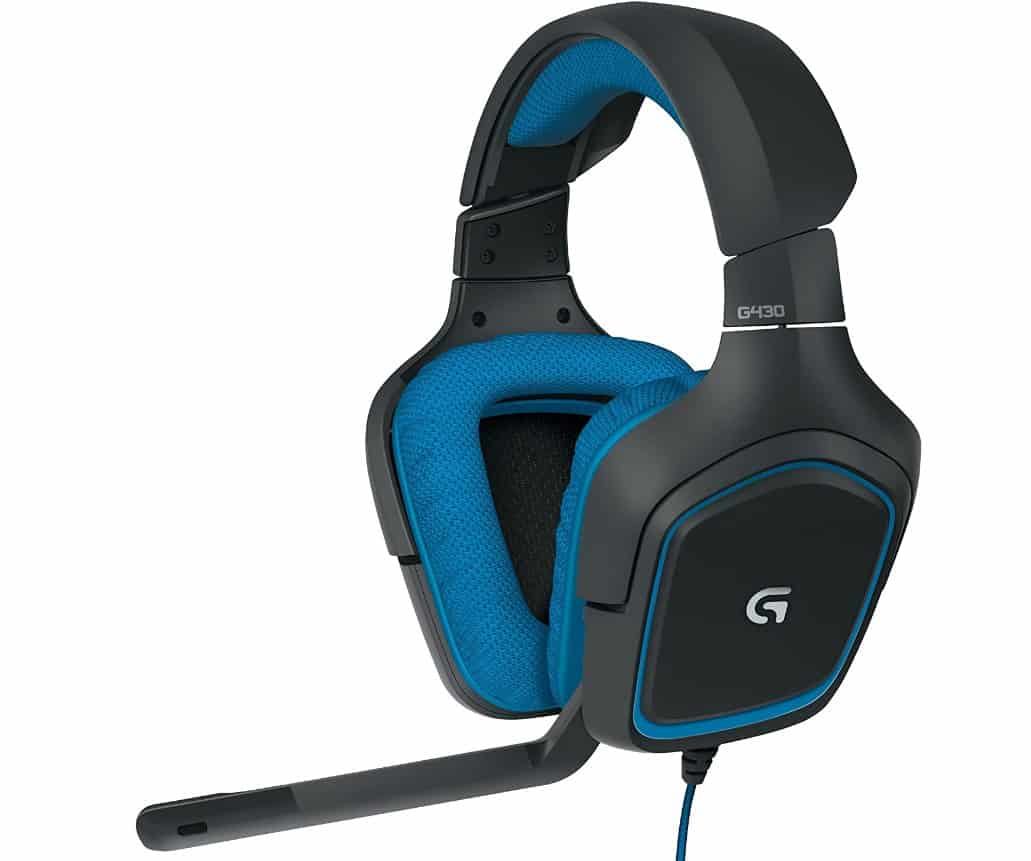 Loltyler1 utilizes the Logitech G430 gaming headset designed for superior performance and comfort. Its ear cups are super soft, and they come with a 90-degree swivel and a customized fit.
Since the Logitech G430 is also lightweight, you won't have to carry too much weight on your head, making it easier to concentrate on gaming. In addition, this makes it highly portable, which is convenient if you're a gamer who enjoys traveling.
Undoubtedly, the Logitech G430 is way better than your average gaming headphones. Its noise-canceling boom mic filters out background noise to facilitate immersive gameplay.
In addition, this gaming headset boasts impressive compatibility. It works pretty well with Windows 7, Windows 8, Windows 10, and PS4.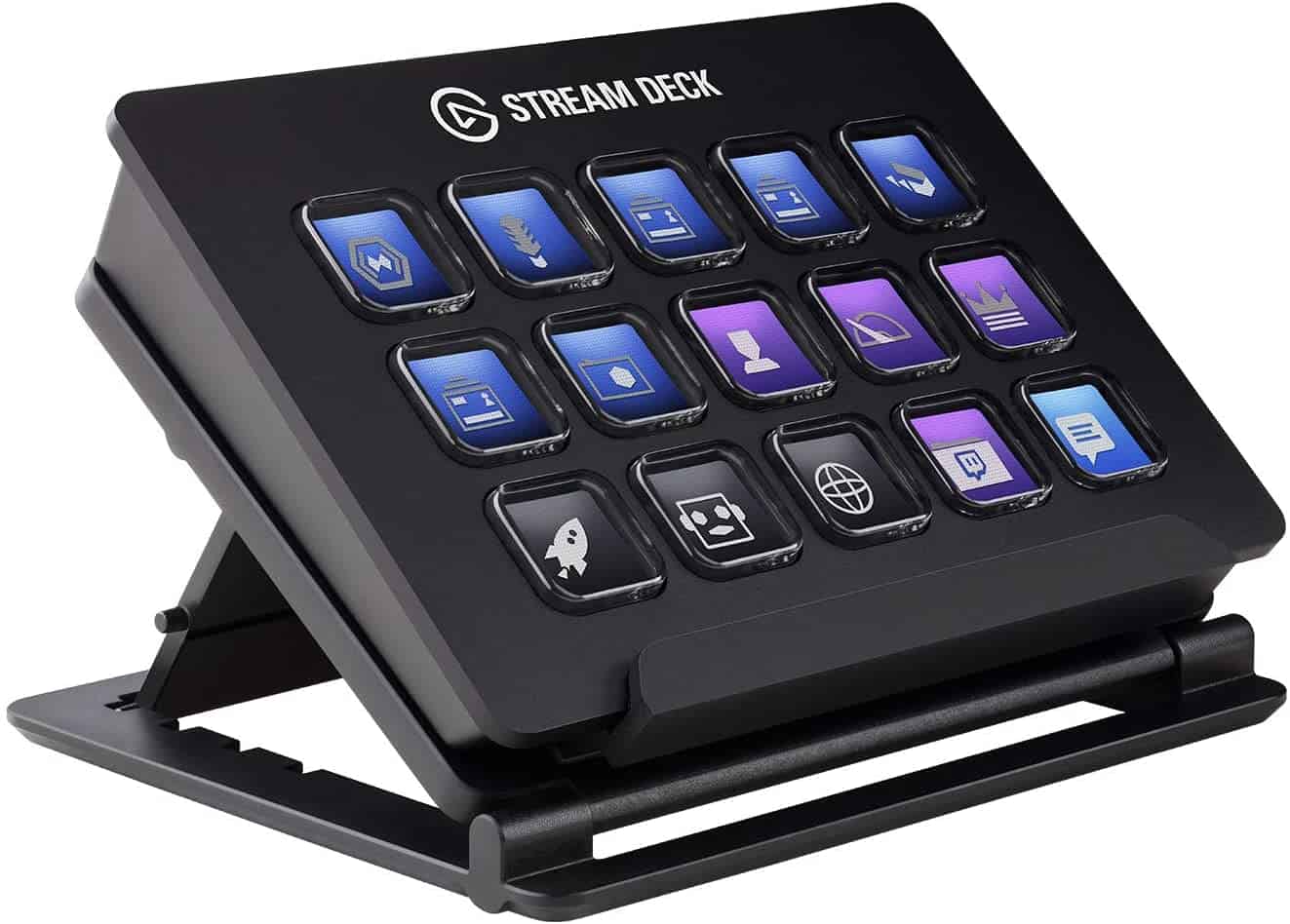 Loltyler1 uses the multipurpose Elgato Stream Deck to manage all his streaming activities. The deck comes with 15 customizable keys that allow Loltyler1 to switch between scenes, adjust his audio levels and even launch media.
To give the deck a more personalized touch, the deck is fully customizable. This allows him to customize the deck keys to match his ambiance, sponsors, or even to don his merch icon.
To stretch the customization for multiple uses, the deck allows him to store as many actions as possible within nest folders. With this option, he can be able to respond to tweets, switch between games, stream through YouTube and even go live through multiple sources at the touch of a button.
It is this versatility that saw other legendary players like AuronPlay, and Strahfe (proceed toStrahfeandAuronPlay's bio) among others opt for this masterpiece from Elgato.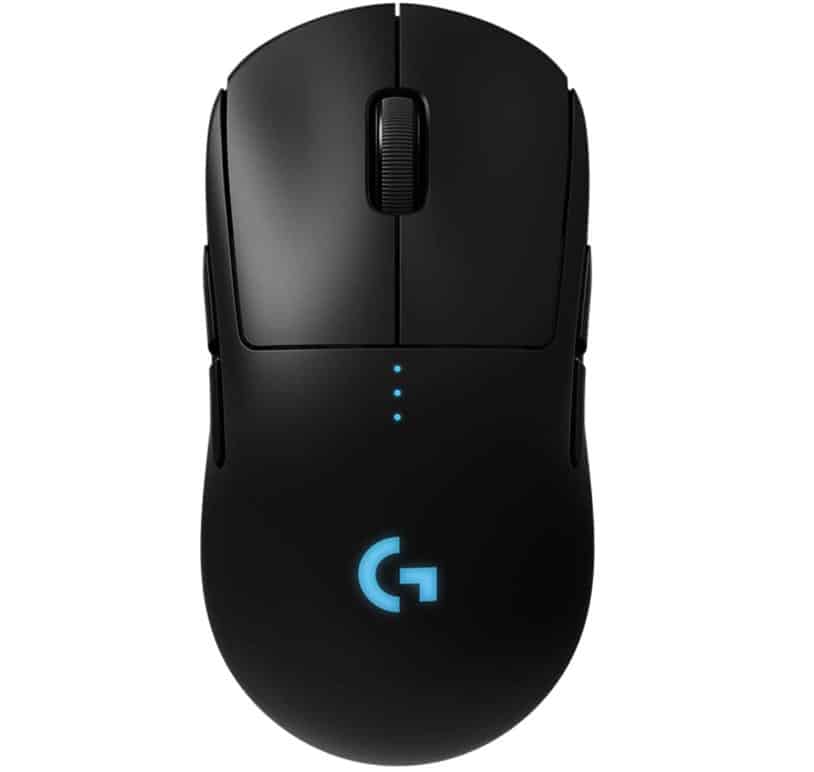 Loltyler1 achieves his impressive navigation and superb gaming performance courtesy of the Logitech's G Pro Wireless gaming mouse.
This top-ranking wireless gaming mouse is effortless to use. It comes with an ambidextrous design and a comfortable grip, no matter the size of your hands. In addition, it's lightweight and it doesn't come with any drag, unlike the wired option.
Besides, the Logitech G Pro Wireless is easy on the eyes, making it a worthy addition to your streaming setup. Its body is made from quality matte plastic, which means it doesn't feel like the normal gaming mice doing rounds on the market.
Another excellent feature of the Logitech G Pro Wireless is its durability, thanks to its remarkable, sturdy construction.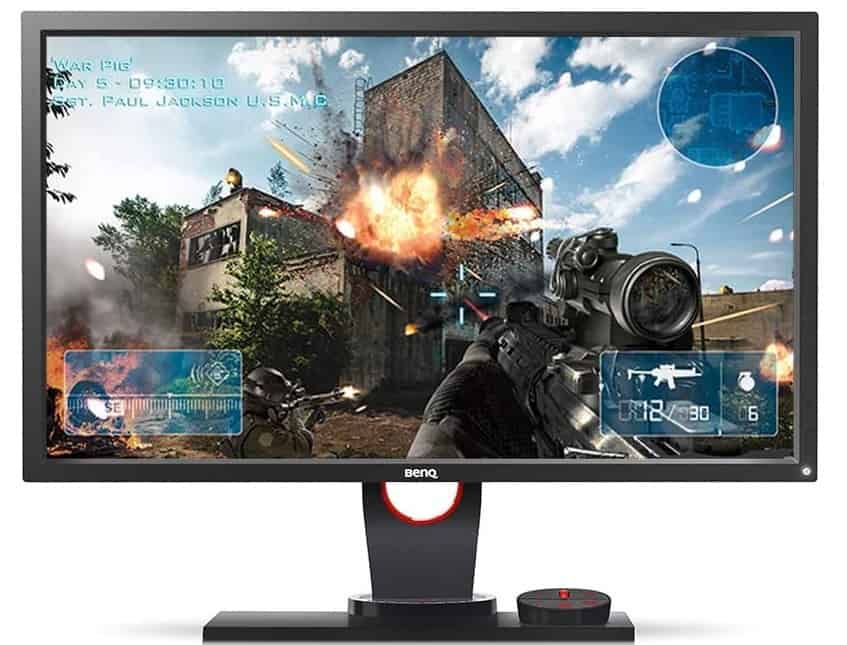 The BenQ Zowie XL2430 ranks among the best monitors for esport athletes and everyday streamers, so it's not surprising that Loltyler1 uses it.
Its 144Hz refresh rate guarantees the smoothest control and precision, which is handy for fluid gameplay, regardless of your preferred game genre.
This highly favored gaming monitor also allows you to enjoy clear, vibrant images. In addition, you're free to increase the saturation level to make tracking effortless. Plus, the Black eQualizer lets you adjust dark scenes' visibility without necessarily overexposing the bright spots.
Other convenient features of the BenQ Zowie XL2430 include customized viewing angles, protective flicker-free tech, and the s-switch to enhance its usability.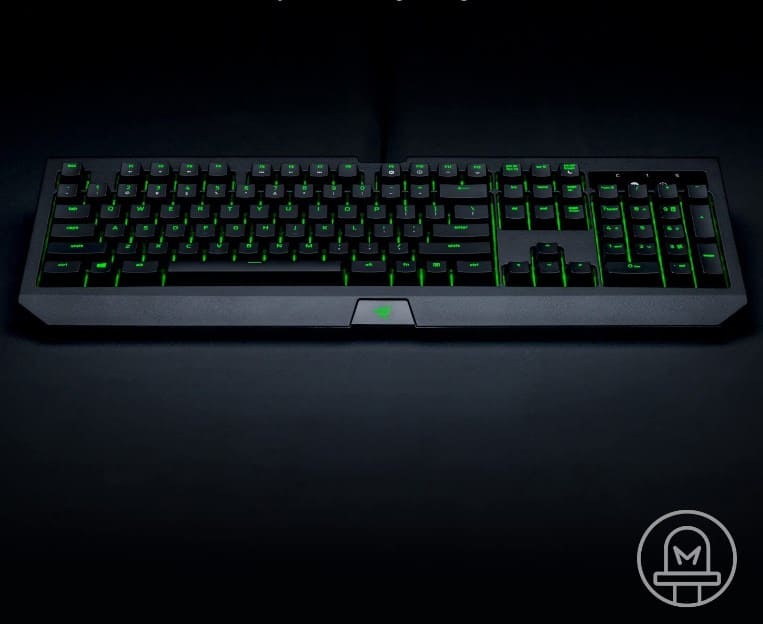 Loltyler1 likes the Razer BlackWidow Ultimate keyboard, a complete package tailored to meet the needs of any video gamer.
This keyboard features Razer's trademark switches with beautiful green LEDs. Its backlit keys are programmable. And it gives you the responsiveness and speed you need to stand out as a streamer and leverage your gaming skills to impress your audience.
Rest assured that the Razer BlackWidow is among the most durable keyboards you can find today. It's constructed to withstand IP54 conditions. In addition, it boasts much-needed resistance to dust and water, meaning spills will always be the least of your concerns while gaming.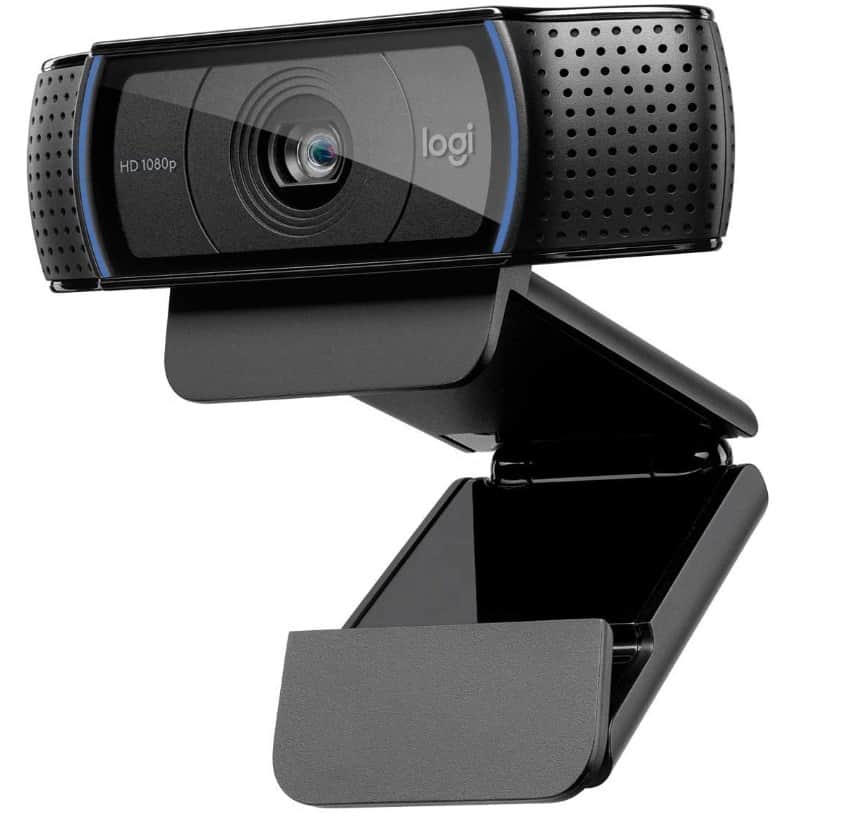 Here's one of the best streaming webcams on the block, no wonder Loltyler1 leverages it. It enables you to produce breathtaking full HD videos (1080p at 30fps) that are also super smooth regardless of your gaming laptop or computer.
This webcam also features an HD auto light correction, 78° field of view, and dual mics, which are all you need to look and sound good in your Twitch streams or YouTube videos. Leverage the private shutter to cover the lens if you need some privacy.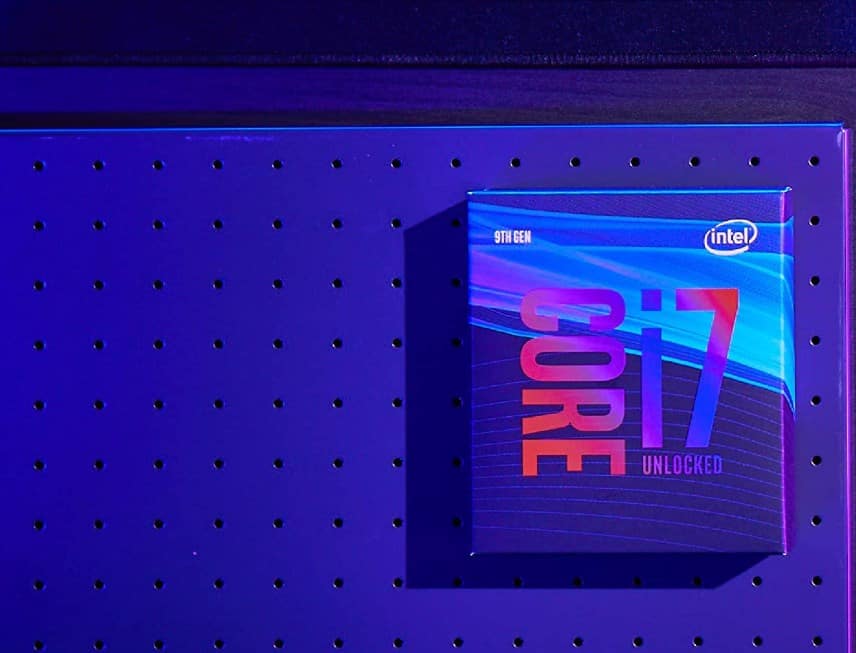 Loltyler1 prefers the Intel Core i7-9700K processor. It's perfect for gaming enthusiasts looking for reliable performance and affordability.
If you can multi-task, this is the processor for you as it comes with 8 cores. With it, you can stream while you game and even edit some of your YouTube videos, which massively enhances your productivity. Besides, this CPU features an integrated video chip, so you don't have to invest in a video card.
Supposing you need more computing power when using the Intel Core i7-9700, overclock it.
And remember, the Intel Core i7 9700K comes with an LGA 1151 socket. So ensure your motherboard also has this 8th and 9th gen socket for your processor to function. Again, Intel doesn't provide a cooling device, so you'll have to get one separately.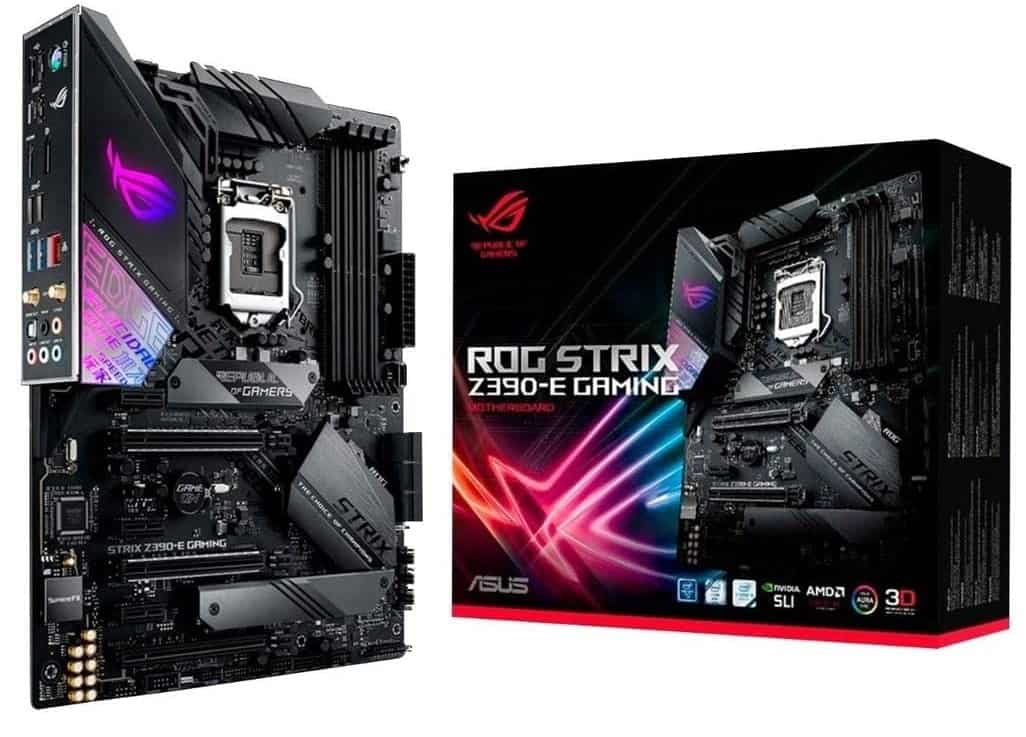 The ASUS ROG Strix Z390-E also made it to Loltyler1's pool of gaming equipment, owing to its highly convenient set of features.
This motherboard is designed to provide gamers with much-needed efficiency regardless of their skill levels. It's compatible with 8th and 9th Generation Intel Core processors to maximize your connectivity. In addition, you'll doubtlessly like the re-mounted I/O shield, which simplifies the installation process and shows Asus' interest in delivering quality and simplicity.
More excellent features of the ASUS ROG Strix Z390-E include its 5-way optimization, gaming connectivity, and aura sync RGB.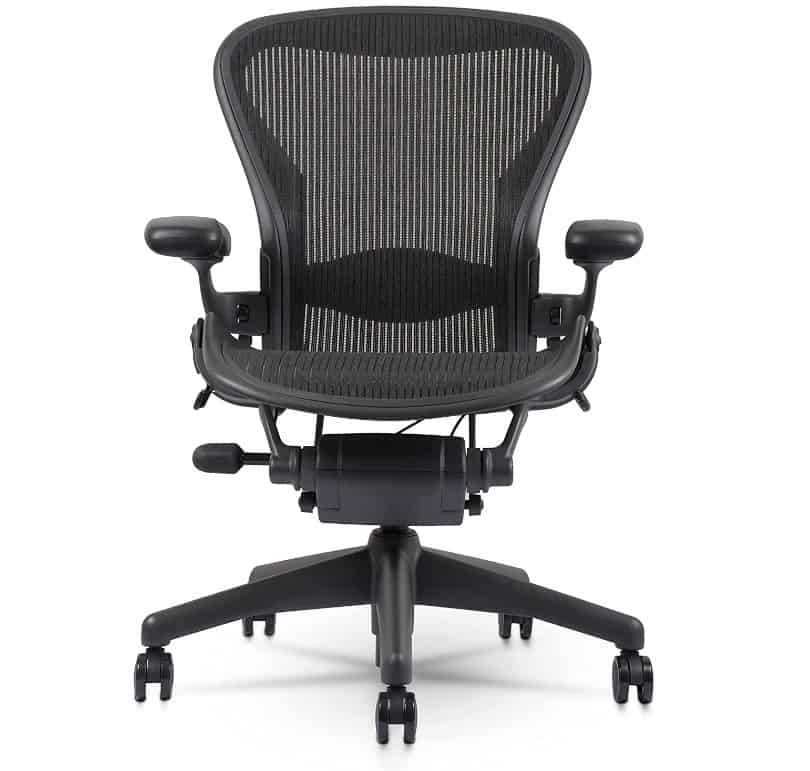 Should you walk into Loltyler1's gaming setup, expect to find the Herman Miller Aeron chair with a high build quality score. It's comfy and fully adjustable to ensure nothing comes in the way of this popular streamer and quality gameplay.
In addition, the breathable fabric enhances its comfort and gives it a somewhat futuristic look, which every modern gaming enthusiast with great taste longs for.
This chair built for gamers is available in three sizes: small, medium, and large. So, all you should do is pick one that suits you, and you're good to go! Also, Aeron delivers it while it's fully assembled to save you time and unnecessary effort, especially if setting up gaming equipment doesn't appear anywhere on your list of fortes.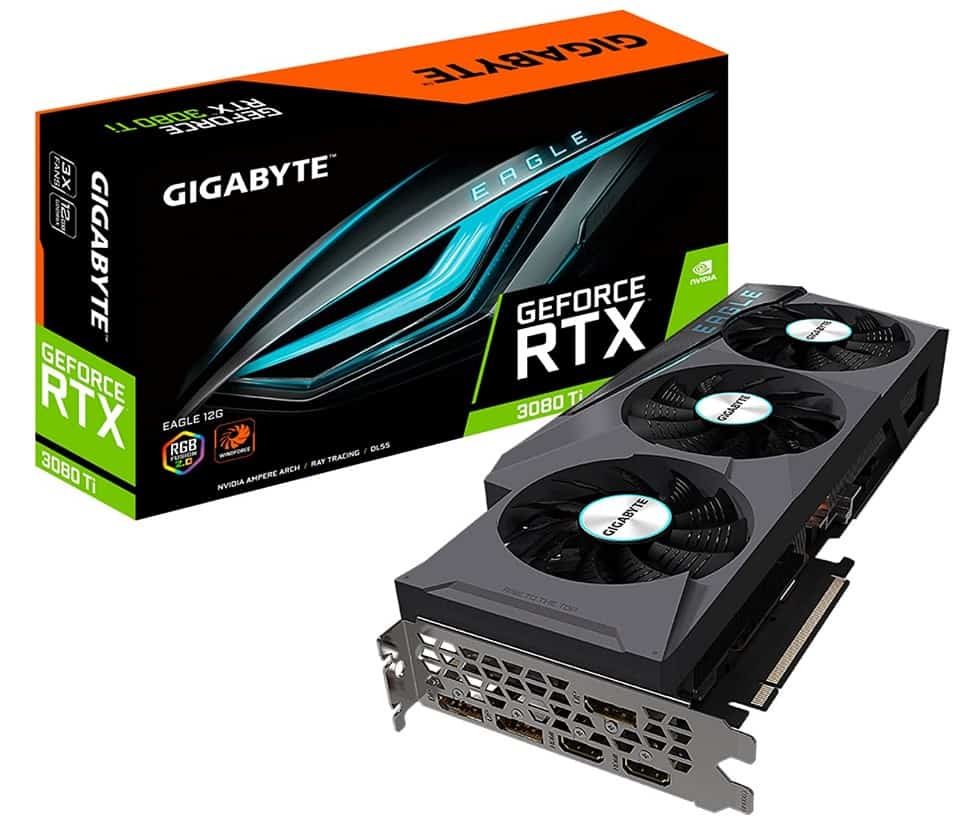 Clarity of images is a do-or-die affair in eSports. One wrong move and your fanbase take a nose dive that may require a miracle to resuscitate. Which is Loltyler, like his counterpart DrDisrespect fancies the GeForce's masterpiece; RTX 3080.
The graphics card boosts of 6X better performance when compared to its predecessors, thanks to its NVIDIA Turing Architecture. Further, the card comes with an integrated Ray tracing technology to seamlessly allow Loltyler to enjoy a next-to-real level of gaming.
To buffer against overheating, the card features a 240 mm hybrid cooling system, three PWM cooling fans, and a heat sink to see to it that overheating is but an English name in Loltyler's gaming ventures.
Another mention worth feature is the "NVIDIA Ansel" technology that makes it possible for Loltyler to capture impressive 360 degree and HDR screenshot photos in his games.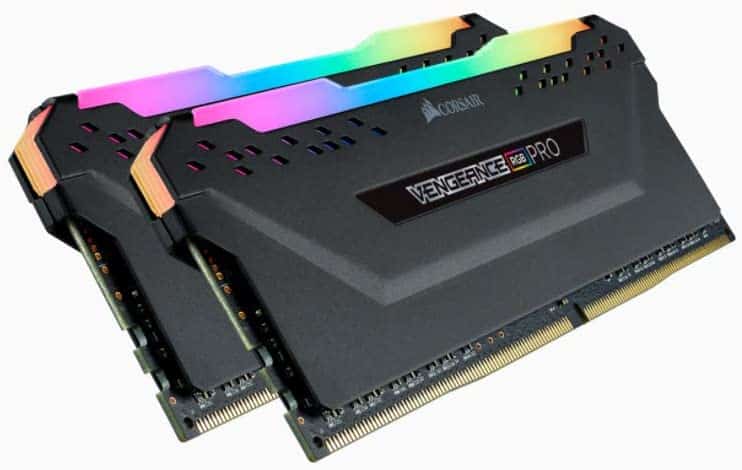 As Summit1g can attest, the superior performance of CORSAIR Vengeance is the perfect definition of a blend of incredible speed and reliable performance.
For starters, the ram boosts diffused RGB lighting. The lighting allows for extensive customization to meet every gamer's, Loltyler included, unique scenery.
Additionally, the RAM has customized aluminum heat spreaders that efficiently and consistently absorb and dissipate heat when the system overclocks. Add this to a design that makes it unbelievingly easy to install and you will see why AuronPlay, Strahfe among other legendary players have sort the services of Corsair's Vengeance.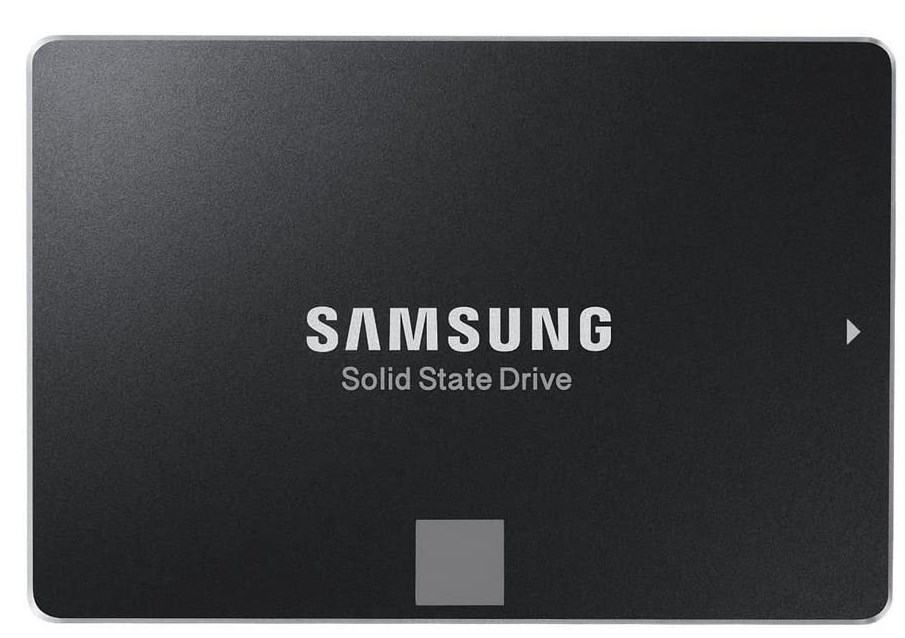 The superior performance of SSD within the wider gaming community remains unrivaled. It is by no coincidence therefore that Loltyler settled on Samsung's ultra-slim Samsung 850 EVO.
The SSD has an impressive sequential read/write speed of 540MB/s and 520MB/s. With these speeds, he can power up his PC, launch LOL, and obturate his enemies in seconds. Additionally, with the extensive storage capacity, he can be able to record multiple videos that can be later uploaded to various streaming sites.
Other key features include class-leading endurance, vast compatibility that cascades all the way from PCs to high-performing laptops, and support for various operating systems.
Loltyler's Game Settings
Mouse Settings
| | |
| --- | --- |
| DPI | 800 |
| EDPI | 400 |
| Mouse Sensitivity | 6 |
| Mouse Speed | 50 |
| Camera Move Speed (Mouse) | 50 |
| Camera Move Speed (Keyboard) | 50 |
Video Settings
| | |
| --- | --- |
| Resolution | 1920×1080 |
| Aspect Ratio | 16:9 |
| Character Quality | High |
| Effects Quality | High |
| Environment Quality | High |
| Shadows | Low |
Interface Settings
| | |
| --- | --- |
| HUD Scale | 35 |
| Chat Scale | 50 |
| Minimap Scale | 90 |
Loltyler1's Family
Loltyler1's girlfriend is Macaiyla, a fellow Twitch streamer, YouTuber, and video gamer. So if you're a sucker for great love stories, here's one you want to hear.
Loltyler1 and Macaiyla met at TwitchCon in 2016, and they've been dating for over four years. It's not rare to find them streaming together while cracking hilarious jokes. A sneak peek at their socials lets you view some of their adorable selfies and pictures in different locations, including their car or gym.
Seemingly, these two players are also fitness enthusiasts. And hours of working out have granted them killer looks – their Instagram profiles are enough proof of this.
Loltyler1 and his girl live together in Missouri, as she has divulged on her Twitch account. They have a pretty large fandom, and most of their enthusiasts have confessed to liking their chemistry on and off-screen.
While Loltyler1 is known for streaming selected titles, Macaiyla's list of favorites has more options. These include Elden Ring, Dead by Daylight, League of Legends, Just Chatting, The Test, and one of Tyler "Ninja" Blevins' (see Tyler "Ninja" Blevins' bio) strong points, Fortnite.
In addition, Macaiyla broadcasts herself indulging in fun activities such as fishing and watching her favorite movies and TV shows.
Notably, Loltyler1 and Macaiyla have had their ups and downs, despite their numerous happy moments. For instance, some of their neighbors have complained that they fight a lot, though they always patch things up eventually. Moreover, Loltyler1 once mistakenly leaked Macaiyla's nudes online, causing strife between them.
See also: Kyliebitkin Bio
Loltyler1's Net Worth and Career Earnings
Presently, Loltyler1 has a net worth of $2M. So let's show you how he's accumulated this vast amount.
Twitch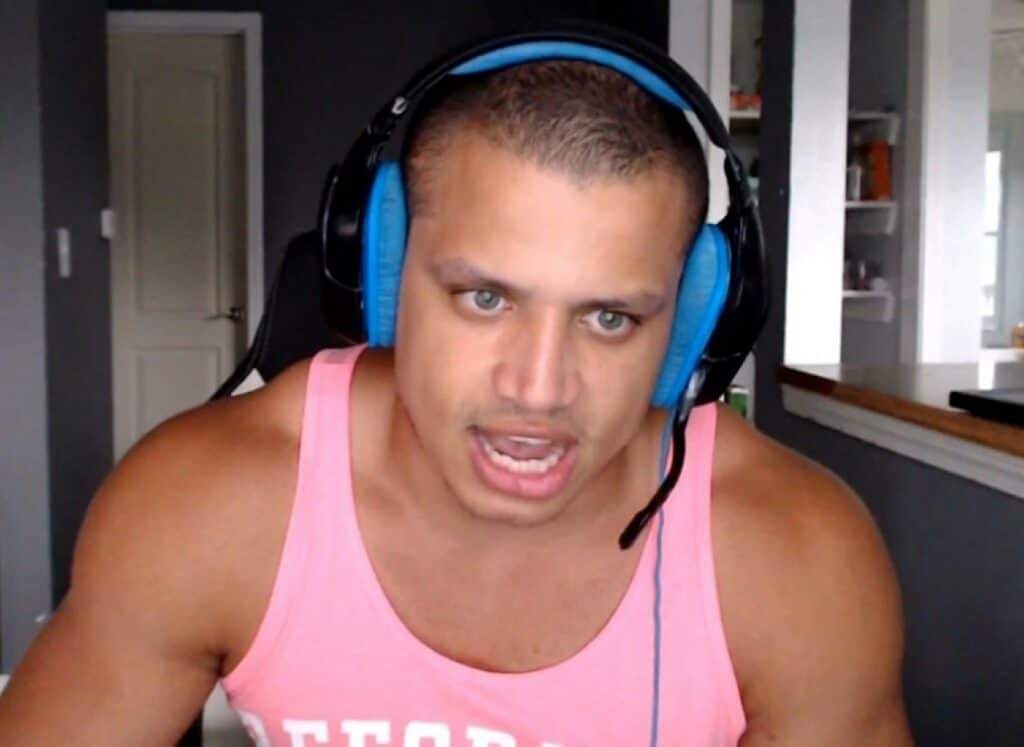 One of Loltyler1's primary revenue streams is Twitch. His channel has garnered a whopping 4.8M followers and over 17K subscribers as of writing.
Last year, when the payouts for some of Twitch's most popular users were leaked, Loltyler1 was the 15th best-paid streamer globally.
He purportedly pocketed $2,490,584 on this website by broadcasting himself video gaming between August 2019 and October 2021. While this figure included his subscription, ad, and bits revenue, it didn't count his fan donations and tips or earnings from events he's hosted on this platform.
Tell you what, Loltyler1 even beat MOONMOON on this list of highest-earning Twitch streamers. But others like xQc, AuronPlay, and Lirik were above him.
YouTube
As a YouTube creator, Loltyler1 is unquestionably distinguished. Right now, his YouTube channel has 2.7M subscribers. And his videos have garnered 496,499,101 views as of writing. Moreover, each of his over 850 videos averages more than 100K views, indicating his dominance and quality gameplay.
We believe Loltyler1 has enjoyed thousands of dollars in payment from this website.
Esport Companies
In 2020, Loltyler1 signed a contract with T1, a reputable South Korean esports company, joining its content creation team. Automatically, this means he's on its payroll. And he receives an undisclosed amount every month, boosting his overall net worth.
Merch Sales
Loltyler1's merchandise sales have also been handy in increasing his net worth in 2022. His online merch store is amazingly effortless to navigate, making it easy for customers to discover his diverse pool of offerings.
Loltyler1's merch can be shipped internationally, which guarantees much-needed convenience for his fans. The provided payment methods include PayPal, Visa, direct bank transfers, Mastercard, American Express, and Discover.
Supposing you place an order and receive it while damaged, leverage Loltyler1's merch store return policy. You're eligible for a replacement as long as you return the item within 14 days after delivery. And you don't have to incur any extra costs.
Tournaments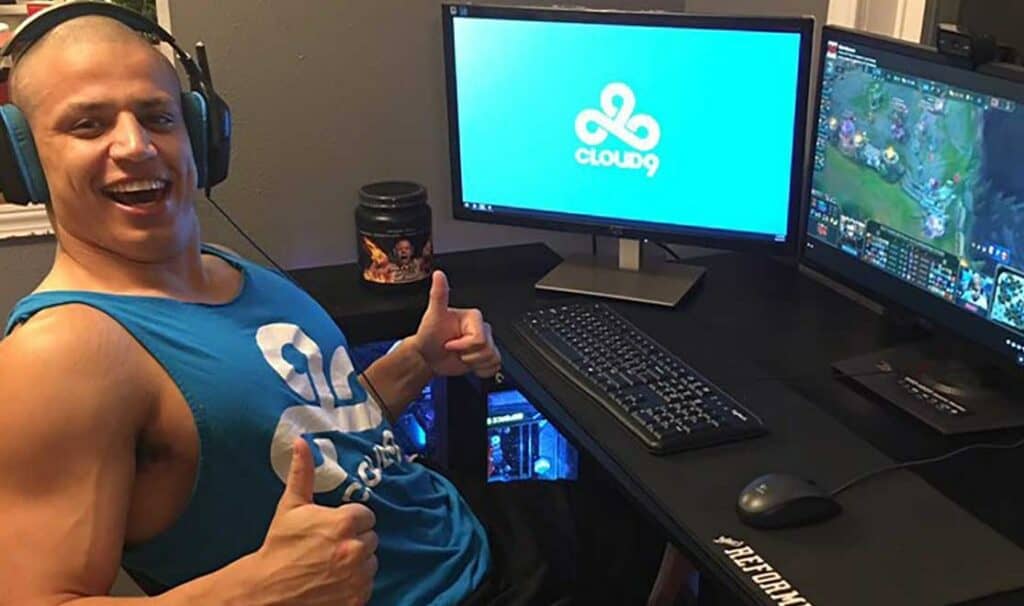 Loltyler1 has declared himself an alpha in the gaming scene, and he's not afraid to compete against other players to prove it.
As an independent esport athlete, he's shown up at nine tournaments. Consequently, this has earned him $23,545.04 through playing only two games – League of Legends and Fall Guys. While the latter accounts for $1,125.00, 4.78% of his total prize money won, the former has enabled him to bring in $22,420.04, 95.22% of his esport career earnings between 2019 and 2021.
Sponsors
Loltyler1's popularity has landed him sponsorships with companies such as Doritos and Nike. These deals have earned him a decent sum, and though it remains his secret, it has added to his net worth.
Loltyler1's Retirement and Post Professional
Loltyler1 may have been banned from his favorite title, League of Legends, but he's not planning to stop video gaming soon. In fact, he's been even more active lately, and the quality of his gaming content is better than ever. Also, Loltyler1 has made an effort to change his 'toxic' personality to avoid upsetting his audience and the streaming community at large.
Loltyler1's Merch
Check out Loltyler1's merchandise store to find quality products such as aprons, cases, headwear, hoodies, t-shirts, pants, tanks, and supplements. Let's delve into some of them below.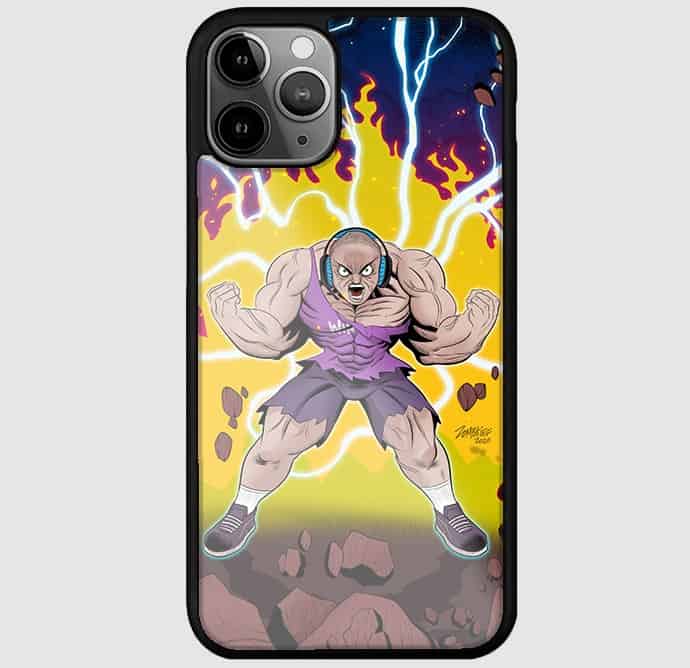 Stylish phone cases are some of the items to expect at Loltyler1's merch store. Here's one you can consider if you have an iPhone or Samsung Galaxy.
T1 SSJ Case comes with a world-class metal finish and a rubber grip to prevent your device from slipping out of your hands. In addition, it's fade and scratch resistant to add to its durability and ensure you get good value for your cash.
Loltyler1 also gives you more options to explore when scouring the market for a smartphone case. These include the Yellowsupercar87 Case, Hehe xd phone case, Reformed white case, Tyler1 face case, and Shadow Dogs Case.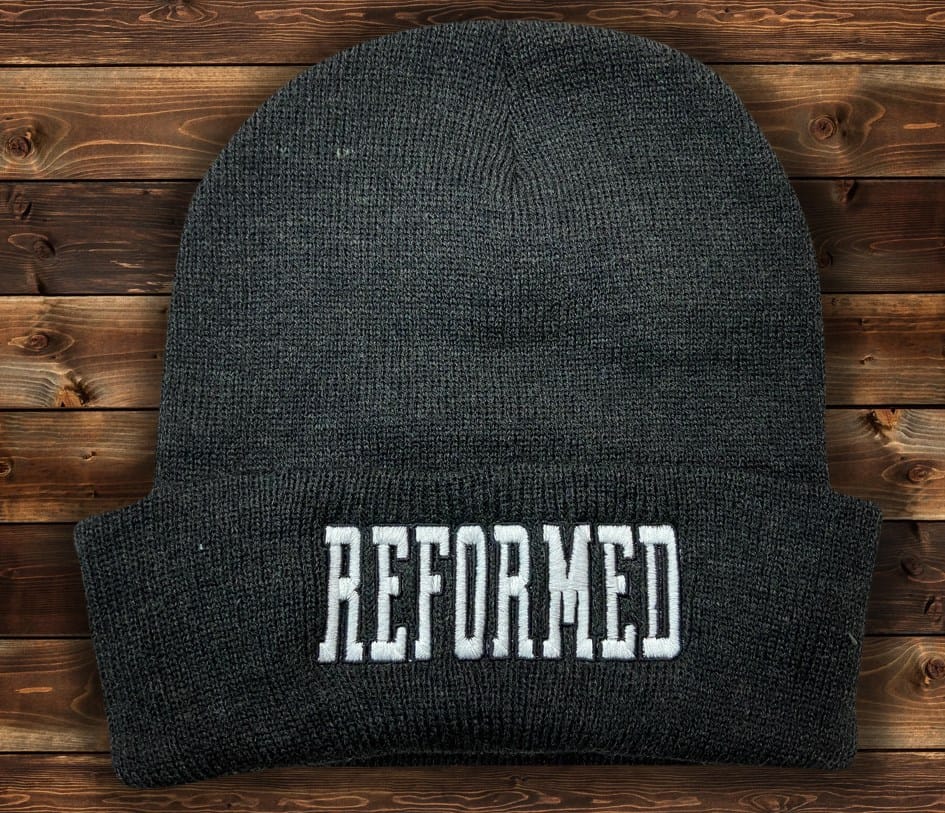 Warmth, comfort, and durability are among the top things it promises, thanks to its 100% hypoallergenic acrylic. Besides, it's washer-safe, even if you wash it every day. Plus, you don't have to worry about it shrinking or shredding.
Another great aspect of this beanie is it comes in a size ideal for all.
Notably, this beanie comes in grey, and it has a white "REFORMED" print on the folded part's front side, making it easy on the eyes.
And if you'd also like a cap, Loltyler1 offers the Built Different Snapback, designed for comfort and longevity.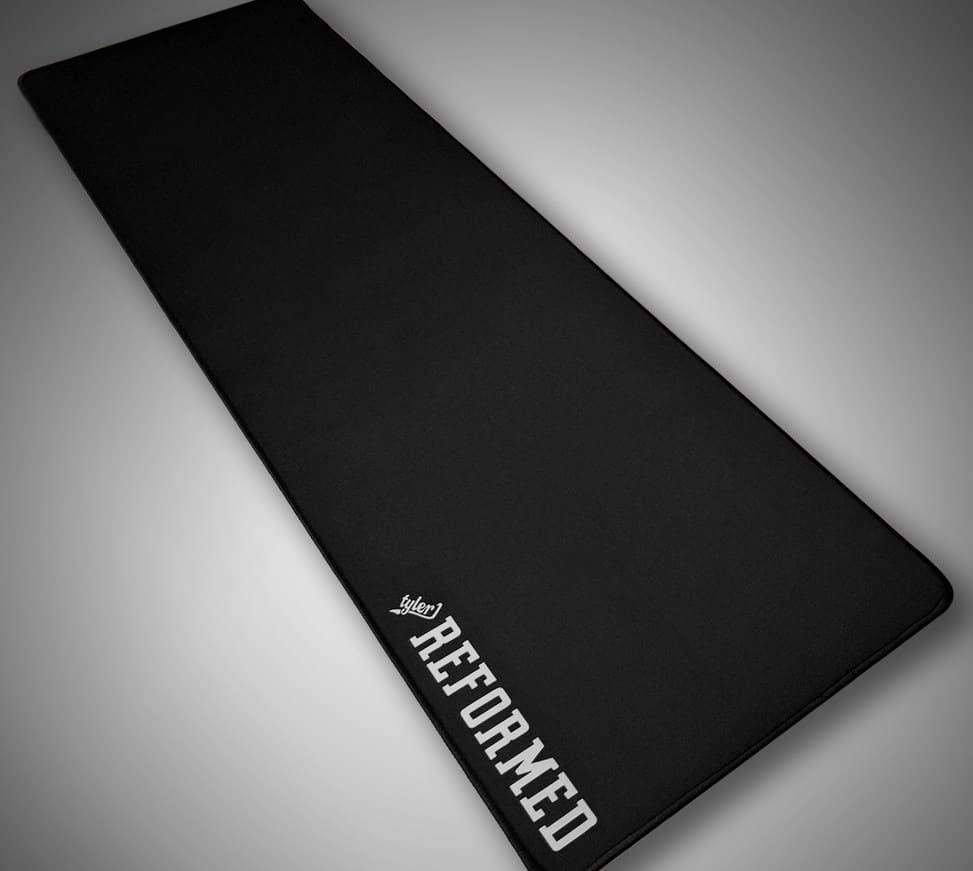 Get the elegant Reformed Mousemat to protect the finish of your gaming or study desk, enabling you to leverage it for a more extended period. It also ensures your keyboard is always in place while you play your favorite titles to maximize comfort and enhance the quality of your playing sessions.
The Reformed Mousemat (XL) measures 11x36in | 28x91cm, just enough to cover a large part of your desk. In addition, it features a durable 3mm-thick tactile base and stitched edges that conveniently add to its durability.
This stylish mousemat also protects your mouse, preventing it from picking up dirt or dust after extended periods of continuous use. In addition, its smooth surface allows for much-needed precision, improving your overall gaming performance.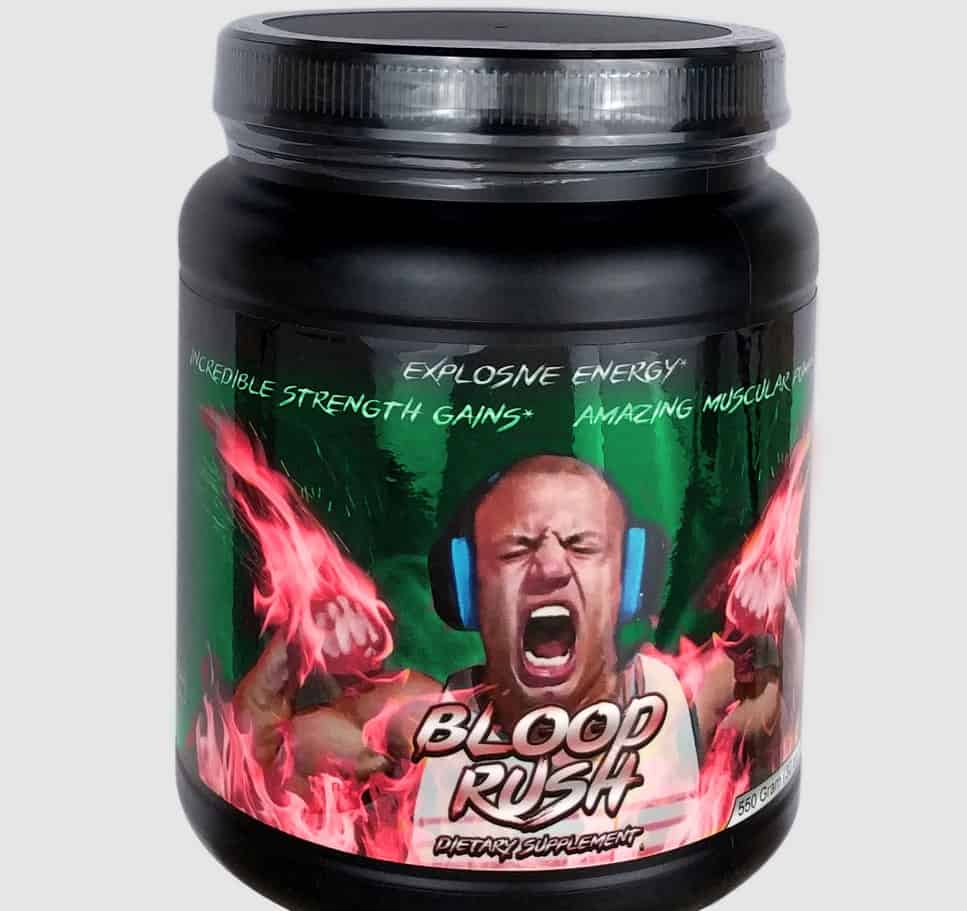 The Tyler1 Bloodrush Preworkout – Watermelon supplement is precisely what you need to prep for high-intensity training. It comes with an excellent combination of 10+ ingredients, such as Dicreatine Malate to help build lean muscle, Beta-Alanine to enhance your ATP endurance, and caffeine and B-vitamin complex for energy.
This sugar and aspartame-free supplement also has Taurine to improve your mental focus while chasing your fitness goals. It mixes well and has a great flavor.
Besides, Loltyler1 gives you instructions on how to consume the Tyler1 Bloodrush to ensure nothing goes wrong. But always remember that it's unsuitable for pregnant/nursing women, underage persons, and those living with mental conditions such as asthma, diabetes, hypertension, anemia, and depression.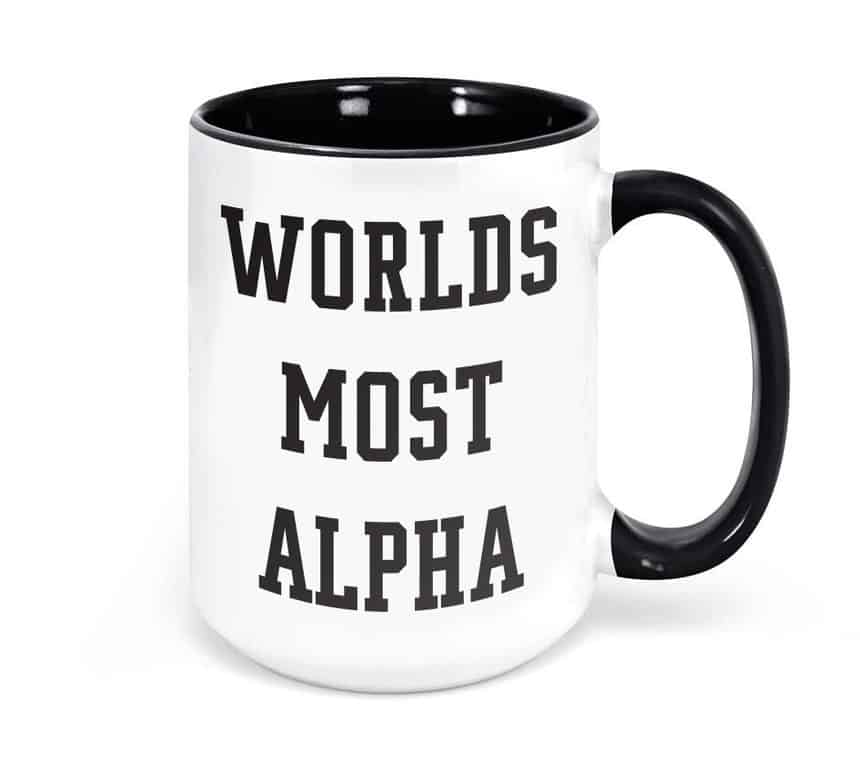 Check out this quality ceramic mug that you can use to drink a vast array of hot or cold drinks, such as tea, coffee, and chocolate.
This beautiful mug is also microwave-safe to add to its convenience.
Supposing you'd like to explore other options on Loltyler1's merch store, check out the Tyler1 Mug, and the Winnable Mug.
Loltyler1 also offers the Reformed Blender Bottle – Black.
Frequently Asked Questions about Loltyler1
Question: How often does Loltyler1 stream?
Answer: Loltyler1 streams for several hours from Monday to Friday.
Question: Does Loltyler1 collaborate with other streamers?
 Question: Which is one of Loltyler1's favorite eateries? 
Answer: McDonald's, where he orders tasty dishes such as McDoubles without onions, apple pies, and medium fries.
Question: Is Loltyler1 skilled at any other games apart from League of Legends?
Answer: Yes. Loltyler1 can also play titles such as Fall Guys and PlayerUnknown's Battlegrounds.
Recommended Reads:
Research Citations
https://www.washingtonpost.com/technology/2021/12/02/twitch-loltyler1-tyler-steinkamp/
https://www.esportsearnings.com/players/60618-tyler1-tyler-steinkamp
https://www.twitch.tv/loltyler1/about
https://dotesports.com/news/t1-signs-tyler1-as-a-content-creator
https://www.pcgamer.com/382000-people-tune-in-to-watch-the-return-of-notoriously-toxic-lol-player/
https://dotesports.com/streaming/news/all-nominees-for-qtcinderellas-streamer-awards
https://www.riftherald.com/culture/2018/1/8/16865894/lol-tyler1-twitch-first-stream-unbanned