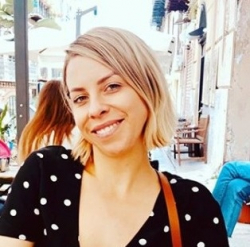 Latest posts by Jodie Chiffey
(see all)
Josh "JoshOG" Beaver is an American variety streamer, YouTuber, and entrepreneur.
JoshOG is known to have a taste for a wide range of eSport titles, such as Counter-Strike: Global Offensive, PlayerUnknown'sBattleground, Escape from Tarkov, Call of Duty: Warzone, Grand Theft Auto V, and Apex Legends.
Indisputably, his gaming prowess is among the top reasons his massive social media following grows daily. This video gamer's collective Twitch, Twitter, Instagram, and YouTube followers exceed 2M.
And tell you what, JoshOG's superb playing skills have done more than garner the attention of countless gaming enthusiasts. He's been backed by some of the most reputable brands on the planet, not to mention brought in millions.
Are you already burning to learn more about JoshOG? We've got you! Below, find everything to know about this gamer, including his birthplace, sources of revenue, and streaming career. These quick facts are a great start.
JoshOG's Bio Facts
| | |
| --- | --- |
| Real Name | Josh Beaver |
| Birthdate | August 16, 1992 |
| Birthplace | United States |
| Nickname | JoshOG |
| Height | 5 feet 11 inches |
| Nationality | American |
| Zodiac Sign | Leo |
| Siblings | JoshOG has a sister |
| Children | N/A |
| Spouse/Partner | N/A |
| Games Played | CS: GO, Apex Legends, Escape from Tarkov, etc. |
| Net Worth | Around 2.3M |
| Social Media | Twitch: JoshOG, YouTube: JoshOG, Twitter: @JoshOG, Instagram: JoshOG |
| Awards | None |
| Last Updated | March 2022 |
JoshOG's Birthplace and Early Life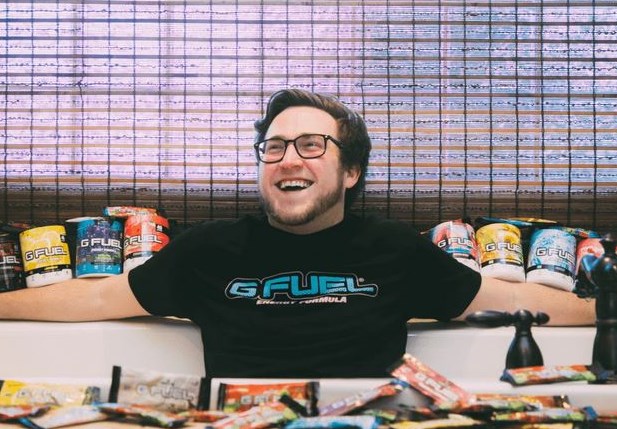 JoshOG was born in the United States on August 16, 1992.
Unfortunately, he lost his father when he was in his teens. Luckily, His mom is still alive, and they're pretty close. She visits him often in his house.
JoshOG has a sister, and they also spend quality time together.
This streamer has been unforthcoming when it comes to educational background and early life. Therefore, nothing is known about these topics.
See also: S1mple Bio
How Did JoshOG Get Started Gaming?
JoshOG has always liked video games, even as a kid. But he never imagined he could earn a living through playing them.
He began streaming in 2014 to eliminate boredom and pass the time. When creating his Twitch channel, he only wanted at least 250 followers. But seemingly, fate had more in store for him as he amassed thousands of subscribers who encouraged him to morph into a full-time streamer.
JoshOG's Videos
Check out this 11-minute video of JoshOG playing New World for the first time. He begins by tactfully creating his character to establish dominance while in the game. He's nearly perfect at it as he explores the battlegrounds, and his zeal as he fights his opponent is also impossible to dismiss.
As you already know, Teamfight Tactics is one of JoshOG's favorite titles. So are you eager to see how good he is at it? This 10-minute video is all you need. His shoots and aims are impressive, and things get more thrilling as the video progresses.
JoshOG's Game Setup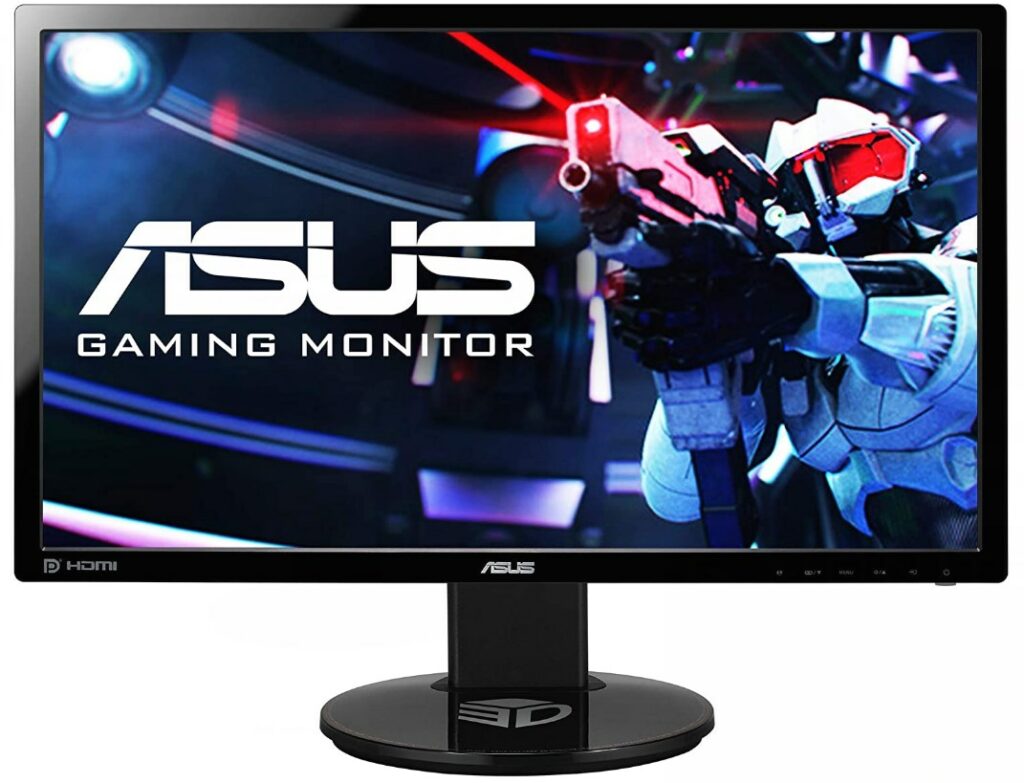 JoshOG prefers the ASUS VG248QE full HD gaming monitor. It has built-in 2W stereo speakers that provide him with an immersive home entertainment experience.
The monitor also features an ergonomic design with height adjustment, swivel pivot, and tilt, allowing JoshOG to find his own comfortable viewing position even during marathon gaming sessions.
Further, the monitor has full HD 1920×1080 resolution, delivering stunning detail and color expression, and dual HDMI ports for multi-device connections.
Other mention worth features include its 144Hz rapid refresh rate, 1ms response time, and ultra-smooth action scenes, which make it deliver ultra-realistic motion scenes even in fast-paced scenes. Besides, this eliminates screen tearing, stuttering, and motion blur, which can lower JoshOG's stream quality.
The monitor is also loaded with valuable features such as DisplayPort, dual-link DVI-D, and HDMI ports for multi-device connections.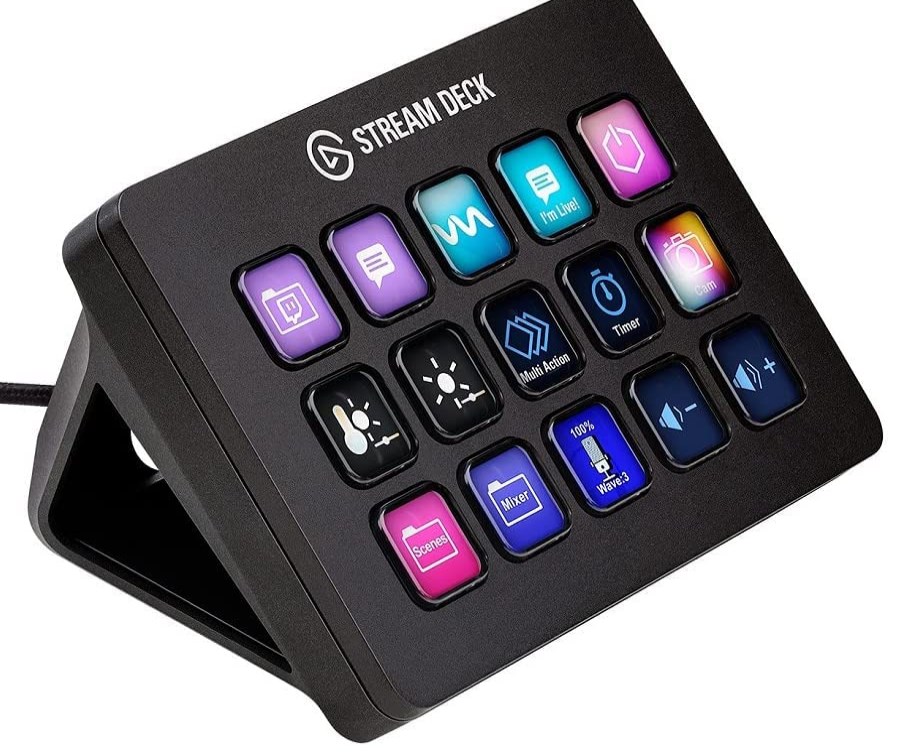 Like the legendary Minecraft player AuronPlay (skip to AuronPlay's bio), JoshOG uses the powerful live-streaming Elgato Stream Deck to detect, control and manage all his gaming tools.
The Deck comes with 15 customizable LCD keys that let JoshOG control apps, tools, and platforms with just one touch. JoshOG can trigger single or multiple actions, launch social posts, adjust audio, turn on lights, and more with these many keys.
As if that is not enough, the Deck gives him the leeway to customize the keys with different designs and modifications to suit his gaming needs. This includes assigning complex actions to single buttons or simple ones to multiple buttons at once.
What's more, the Stream Deck is expandable with Elgato's free software for OBS and other platforms. And since it connects via USB-C, it's compatible with JoshOG's favorite devices and computers. This gives him total control over his stream to allow him more time to focus on what matters: his streams!
Other key features include the detachable stand and USB-C cable alongside other powerful plugins for Elgato 4KCU, OBS, Streamlabs, Twitch, YouTube, Twitter, Spotify, and Philips Hue.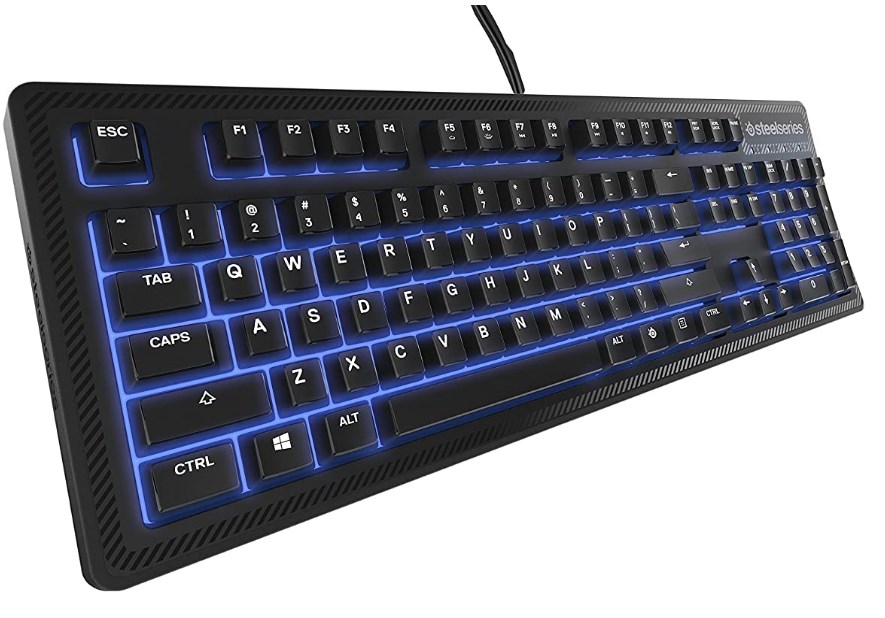 JoshOG leverages SteelSeries' mechanical masterpiece Apex M750 TKL. This compact 10-keyless keyboard is ergonomically built with closely spaced keys. This allows JoshOG's hands to be closer together for longer gaming hours without straining his writs or fingers.
Rivaling the Cherry MX switches, JoshOG's keyboard features incredibly faster QX2 mechanical switches, which require minimal force to travel half the distance before registering an auction.
The result is swift launching, rapid firing, and lightning-fast responses. Other than speed optimization, the keys are extremely durable, guaranteeing up to 50 million key presses. In addition, the keys are coated with a premium alloy metal to extend the durability further, which also renders the keyboard sleek, tough, and ready to weather any battle station.
For lighting customization, the keyboard boasts a multi-pronged option in the name of Prism Sync and RGB lighting. JoshOG has up to 16.8 million color options with RGB lighting to immerse himself in exclusive game sense lighting. On the other hand, Prism Sync allows him to enjoy multi-color lighting effects at the click of a button, allowing him to style his battle station to his liking.
Further, the keyboard is armed with 100% anti-ghosting and full N-Key Rollover, ensuring JoshOG never loses a match over an unrecognized key press. Add this to selectable onboard illuminations effects for on-the-go use and expansive personalization effects through SteelSeries Engine Software, and you can fathom the level of utility JoshOG derives from this gaming keyboard.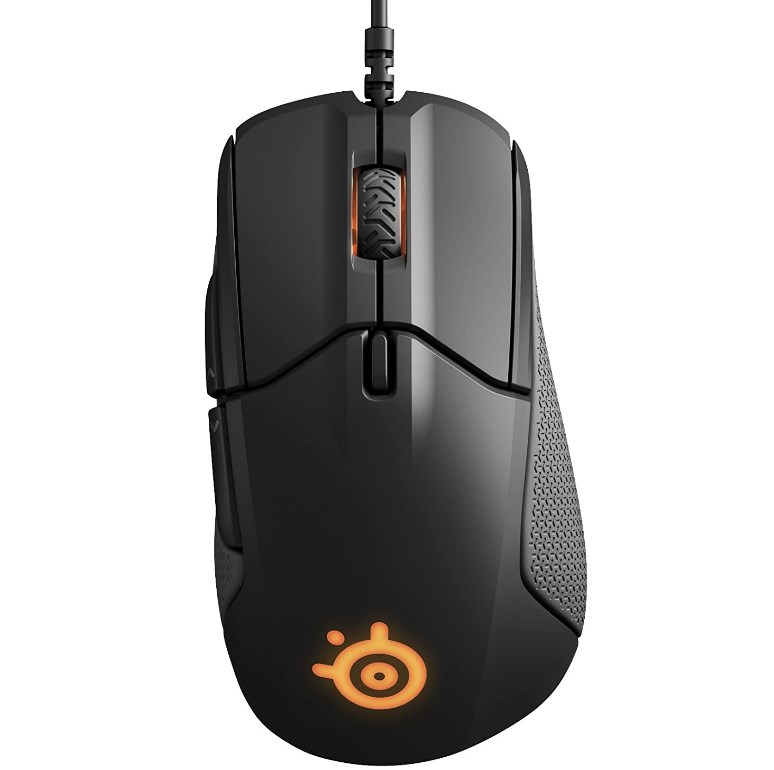 JoshOG fancies the ergonomically designed right-handed Rival 310 that promises ultimate balance and speed, despite his grip style. In addition, the wired gaming mouse is one of the few gaming with 1 to 1 tracking that delivers ultra-low latency and incredible accuracy.
In addition, the SteelSeries Rival 310 comes with 50-million click mechanical switches built to last. With them, JoshOG is assured of a much-needed fast, consistent click feel.
We also can't forget this mouse's Powerful 32-bit ARM processor that enables gamers to save their unique CPI settings, lighting effects, and remappings. This always comes in handy when participating in gaming competitions or LAN events.
The Rival 310 is also lightweight; hence, fast and natural movement should be expected.
JoshOG's Microphone: Shure SM7B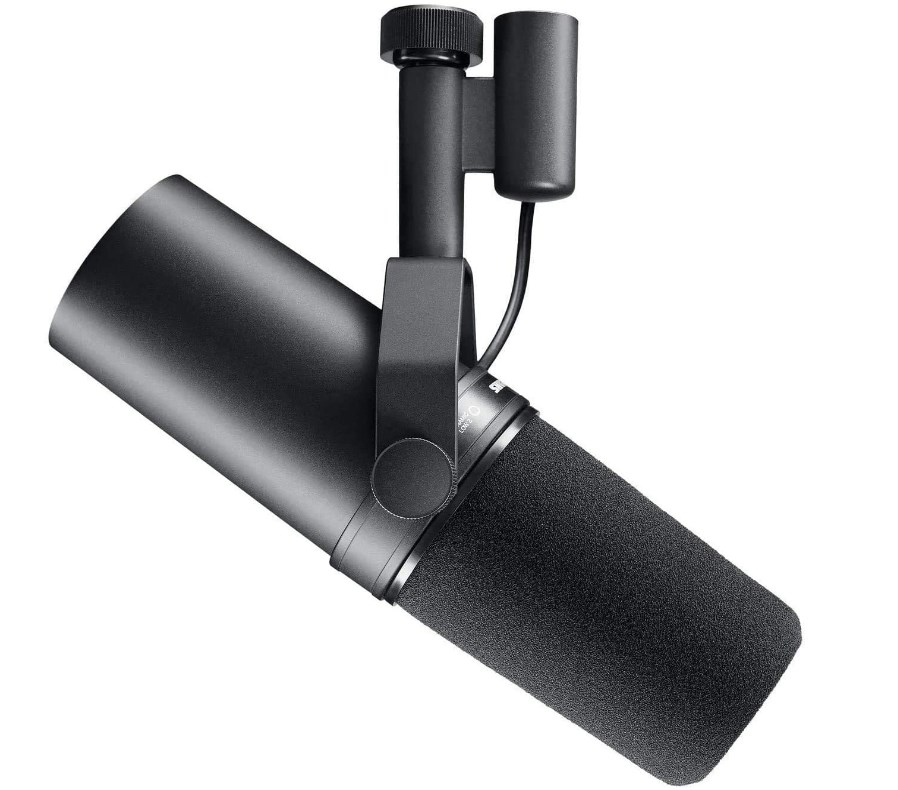 The Shure SM7B is one of the peripherals prominently featured in most professional gamers we have featured in our Progamers age series. Notable users include Strahfe, XQC, Landmark, and of course, JoshOG.
This microphone is loved by many, xQc and Strahfe (skip to Strahfe's bio) included, because it is dynamic. It has a smooth, flat, and wide-range frequency response suitable for speech and music in professional audio applications.
The microphone has a cardioid polar pattern, midrange emphasis controls, bass roll-off, and shielding from broadband interference.
The mic can do away with mechanical noise transmission thanks to an internal air suspension shock isolation. It also has a yoke mount which helps in mounting and supports great control of one's mic position.
The mic also comes with a detachable close-talk windscreen, which does away with the need for additional protection from explosive breath sounds.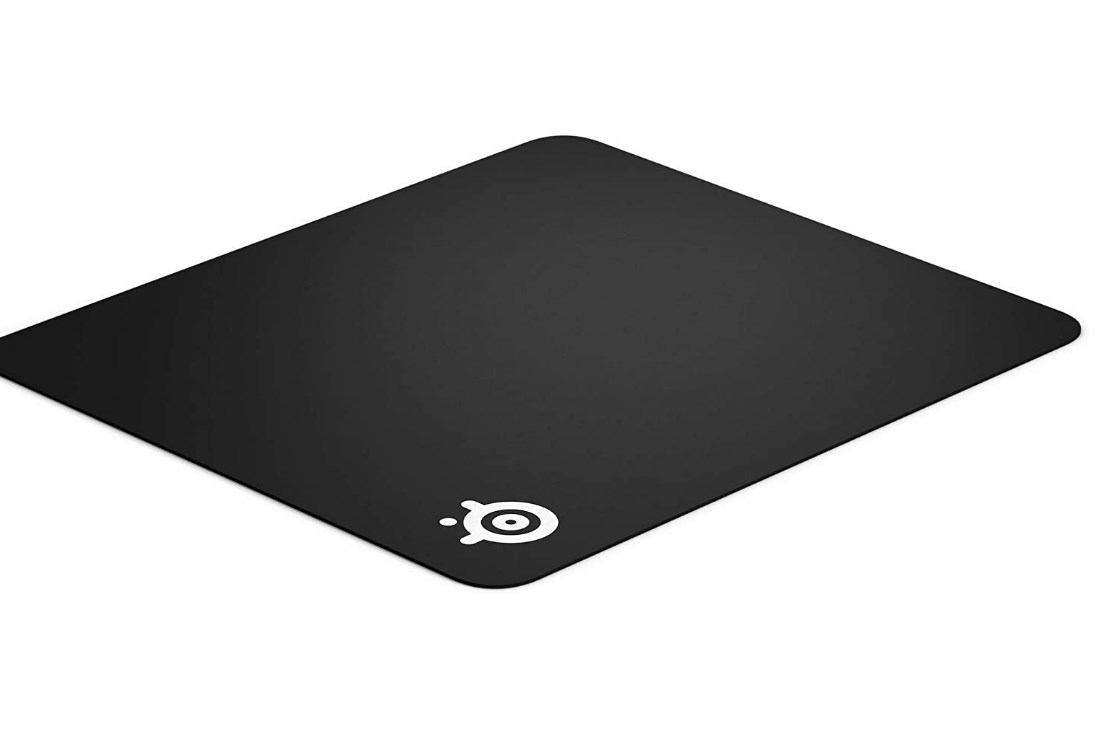 JoshOG is a fan of the top-rated SteelSeries QcK+ mousepad, a top choice for devoted eSport athletes for over a decade. Undoubtedly, its massive popularity boils down to its convenient feature package.
The QcK+ is optimized for both high and low DPI tracking movements. It also boasts an exclusive micro-woven cloth surface that offers JoshOG maximum control whenever he's playing his favorite titles.
This mouse pad's non-slip rubber base is constructed to last, and it does an excellent task of minimizing any unnecessary movement. It promises each user a reliable platform for gaming competitively and leisurely.
Perhaps, another reason JoshOG prefers the QcK+ mousepad is its ease of maintenance. A few minutes are enough to clean it, which is something every streamer desires.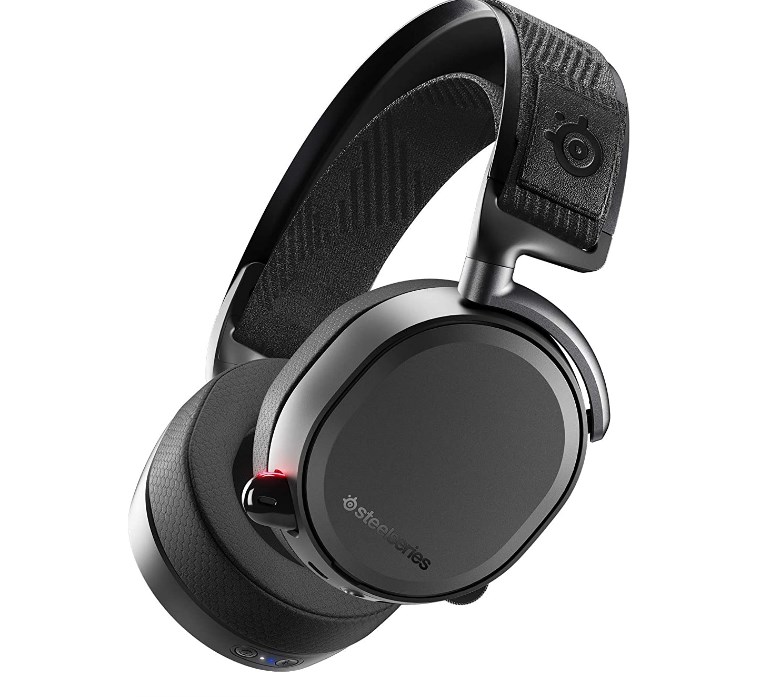 As JoshOG can attest, the SteelSeries Arctis Pro are fantastic gaming headphones.
SteelSeries prioritized gamers' comfort when creating this magnificent piece of craftsmanship. These headphones come with a unique headband design that allows you to entirely focus on gaming and not adjusting them after every few minutes. The headband itself doesn't rest on your skull's top. Instead, there's an elastic band conveniently situated across the contact point to deliver a comfortable fit.
Another of the Arctis Pro's selling points is their audio performance, which is outstanding, to say the least. Their durable Hi-Res speakers come with high-density neodymium magnets to reproduce an expansive frequency range between 10 – 40,000 Hz, providing a natural sound with impressive clarity.
Again, these headphones are pretty versatile. It doesn't matter if JoshOG is streaming on Twitch or creating YouTube content – he can always rely on them.
Other additional features of the Arctis Pro we like include the lightweight, lasting steel and aluminum construction and elegant design.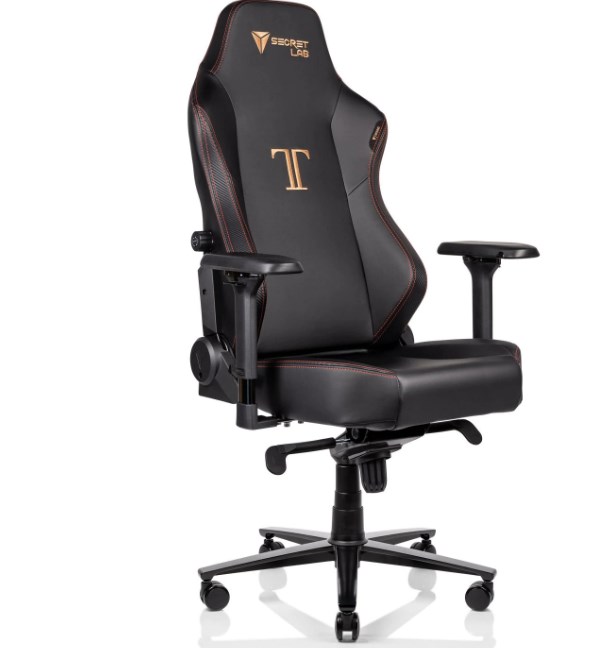 The Secretlab TITAN 2020 Series is an outstanding chair for gamers and streamers, no wonder JoshOG chose it. It comes with a wide range of excellent features to assuage any user's remorse and make your streaming and gaming sessions more worthwhile.
First off, this top-of-the-range gaming chair is ideally large. A massive portion of the Titan is covered in durable synthetic leather, but its sides have faux carbon fiber texturing. And the seams come with red stitching, which adds to its style.
Then, this chair features solid padding that runs through its sides, headrest, and seat, so you can best believe you'll be most comfortable in your gaming room.
The Titan also allows you to adjust the armrests to attain your desired comfort level. You're free to move them up or down, left or right, or slide them backward or forward at your convenience.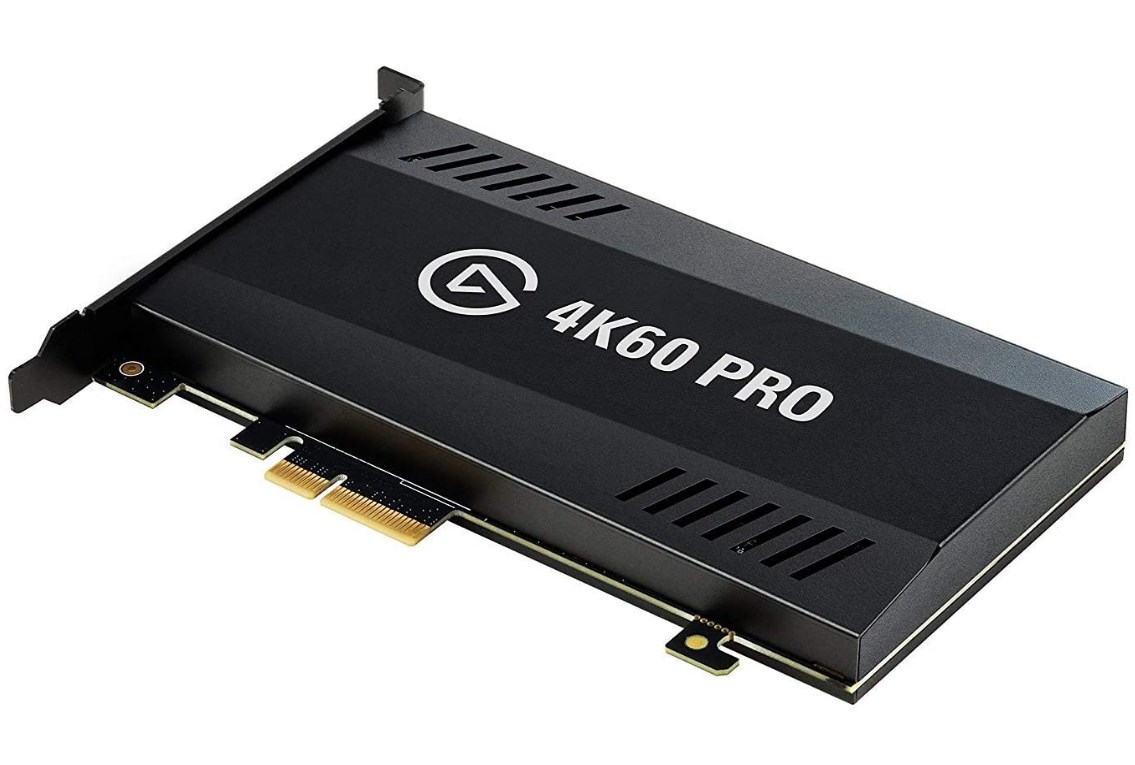 Jam-packed with a slew of amazing features, the Elgato Game Capture 4K60 Pro is also an essential part of JoshOG's streaming setup. Whenever he wants to capture his best on-screen content in up to 4K resolution at 60 FPS, it always comes in handy.
Installing this capture card into your gaming PC is a piece of cake, even if you're a first-timer. You also won't encounter any issues exporting your slick gameplay to your preferred editing app.
Something else to like about the Elgato 4K60 Pro is its fantastic design. It leverages robust software that renders it durable, a must-have feature of any worthy capture card.
JoshOG's Family
We researched JoshOG and found out that he's currently single. Like you, most of his fans are also curious to uncover his past relationships. But he's kept his romantic life private, so these details are unavailable.
JoshOG's Net Worth and Career Earnings
As of writing, JoshOG boasts an estimated net worth of $2.3M. Let's dive into his sources of revenue:
Twitch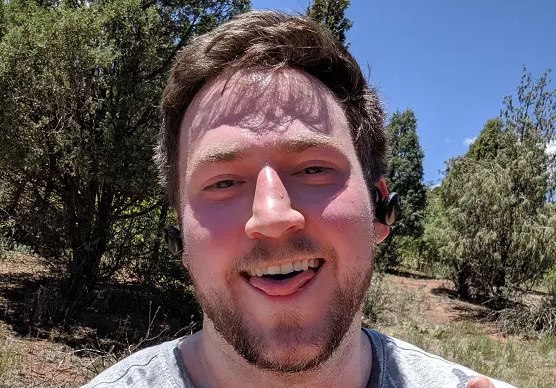 JoshOG is a full-time Twitch streamer, and he's eligible for payments from this platform, in addition to tips and donations from his followers. As far as we know, his Twitch payouts are undisclosed. Nevertheless, they have massively increased his net worth.
YouTube
JoshOG is a passionate YouTube content creator. His channel, created in March 2014, has amassed over 36M views, meaning he's pocketed at least $25,000 in YouTube payouts.
Tournaments 
As a talented eSport athlete, JoshOG has competed against other players in 9 tournaments, as a free agent, grossing $63,441.32.
The games he's played are Apex Legends, H1Z1, Call of Duty: Warzone, Call of Duty: Blackout, and Teamfight Tactics.
The highest sum JoshOG has ever won in a single tournament is $14,733.00 at the H1Z1 Invitational 2015 (Game 2), where he finished 2nd.
JoshOG is ranked #546 on the list of the top-earning esport athletes from the United States.
Notably, this streamer participated in these competitions between 2015 and 2020. Unfortunately, there are no records showing whether he played any games competitively past that.
Sponsors & Partners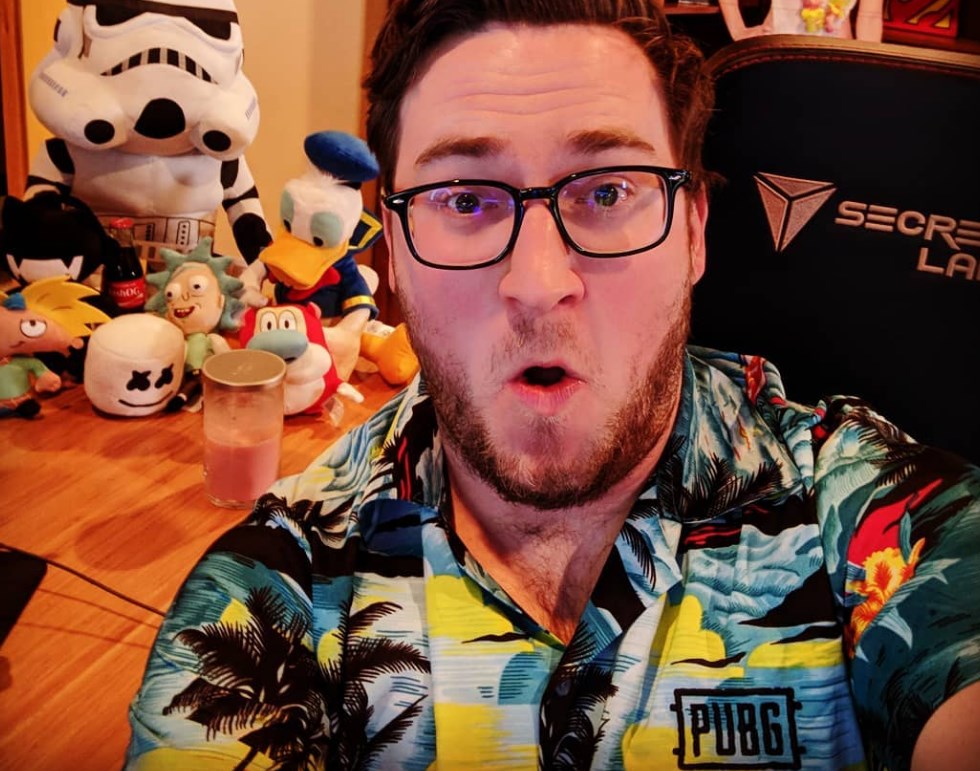 JoshOG has been in the streaming/gaming scene for over five years, upon which he's attracted the favor of top-rated brands, including LucidSound, Xfinity, Webull, and Visuals by Impulse.
Working with these companies has allowed JoshOG to bring in a decent sum of cash. Yes, the value of these deals remains a secret, but they certainly boosted his net worth.
Merchandise Sales
JoshOG understands some of the diverse needs of his fans, and he's done everything he can to satiate them. He has a merch store selling in-demand items such as pins, plushies, and hoodies.
This gamer's online store's website is intuitive to allow for easy navigation. He also provides reliable customer support through email to answer any queries his customers might have and help them place orders if they encounter any issues.
JoshOG's merch store profits have increased his annual income, although he's kept them to himself.
JoshOG's Retirement and Post Professional
JoshOG has been pretty active on social media recently, which has led us to believe he's not contemplating retirement. So if you're in his pool of fans, keep an eye out for his streams and YouTube videos – there could be tons of them coming your way.
JoshOG's Merch
If you're on the market for JoshOG's merch, take your time to explore his merchandise store. As of this writing, it has these products: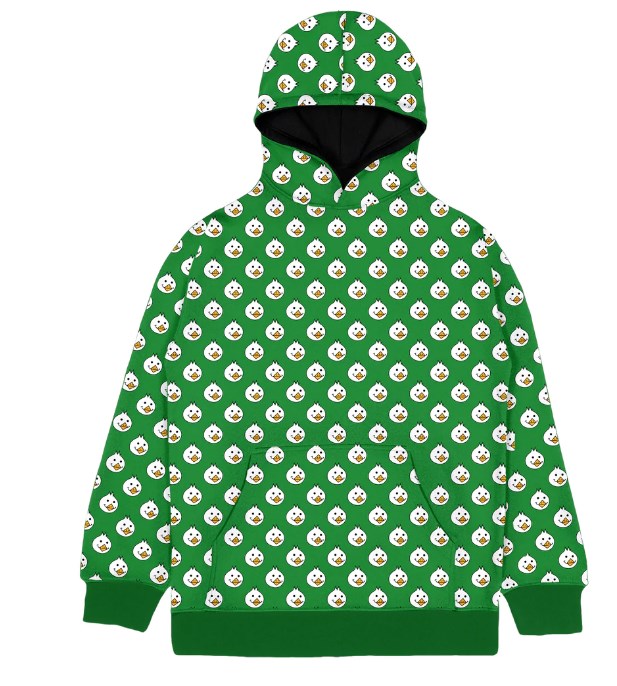 Available in a wide range of sizes, the JoshOG REVERSIBLE quackSmile HOODIE is a fashionable hoodie manufactured for both men and women. It comes with 100% French terry, making it machine washable and amazingly durable. This fabric also makes it super cozy, soft, and suitable for everyday wear.
Although this trendy hoodie doesn't have a drawstring, it has a perfectly sewn kangaroo pocket large enough to keep some of your stuff, such as keys, smartphone, or wallet. It also features JoshOG's duck emote pattern, which adds to its style. You'll definitely feel great when stepping out in it.
Even better, you can wear this green/black cotton piece of clothing on multiple occasions without people noticing since it is reversible.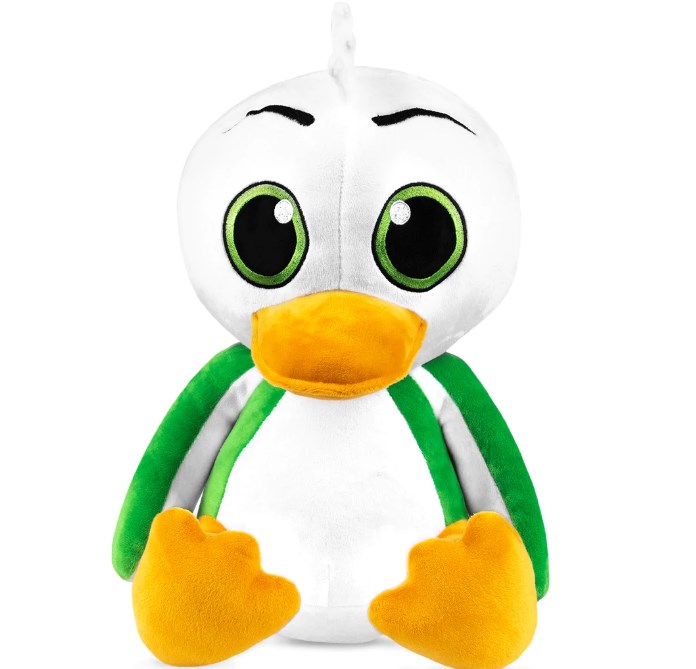 Check out this lovely duck plushie available at JoshOG's merch store. It's the perfect toy for your little one. And it could be all you need to calm them down whenever they act up.
This plushie can also be the friend you need when you're in low moods – hugging it can deliver much-needed warmth and comfort. And you don't even have to let go because it's all yours.
In addition, you're free to use it as a décor item for your living room or bedroom.
We also like that it leverages durable poly-cotton, which makes it wrinkle-free and pilling-resistant. So you can wash it as often as you like, and when you do, expect it to dry in no time.
Here's a beautiful pin set you to consider if you're looking for one to achieve an elegant look to help you stand out.
It comes with a 1-inch wide quack cool pin, a dab pin 1.5″ wide, and a smile pin 0.9529″. They are all super durable to enable you to utilize them for a long time.
Frequently Asked Questions about JoshOG
Question: Where does JoshOG live?
Answer: JoshOG lives in his apartment in Denver.
Question: What is JoshOG's first alias?
Answer: JoshOG utilized the moniker "Weeds" before he adopted his current one.
Question: Does JoshOG have any friends?
 
Answer: Yes. JoshOG is pretty sociable, and he has many pals, some of whom are gamers who have joined him on a few streams. These include Tyler "Ninja" Blevins (see Tyler "Ninja" Blevins' bio) and DrDisrespect (check DrDisRespect's bio).
Question: How often does JoshOG stream?
Answer: JoshOG streams from Monday to Friday, from 8.00 am to 4.00 pm PST.
Question: Who helps JoshOG perform his daily duties as a streamer?
Answer: JoshOG has a personal assistant who prepares his meals to ensure nothing distracts him during his streaming sessions. They also field his fans' questions when he begins streaming.
Recommended Reads:
Research Citations
https://www.westword.com/news/meet-joshog-a-denver-gamer-whos-gone-big-time-7950594
https://www.youtube.com/c/JoshOG/about
https://www.esportsearnings.com/players/24632-joshog-josh-beaver