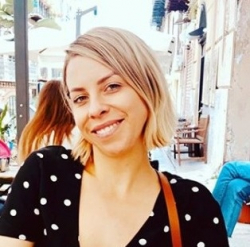 Latest posts by Jodie Chiffey
(see all)
AustinShow is a prominent American Twitch streamer, YouTuber, social media influencer, and entrepreneur.
He kick-started his streaming career as a gamer but later switched to hosting shows, welcoming celebrity guests such as Pokimane, Bretman Rock, Lil Nas X, Dream, Hasan Piker, and James Charles.
However, this doesn't mean AustinShow's gaming skills are anything short of remarkable. For example, his Just Chatting channel is on the list of the top 40 most-watched channels under the English category. Combined with his hosting talent, he's unstoppable!
This bio does an in-depth exploration of AustinShow's life. So if you yearn to know all about this distinguished steamer's early life, streaming career, gaming setup, and income streams, read on. We're getting you started with these quick facts!
AustinShow's Bio Facts
| | |
| --- | --- |
| Real Name | Austin |
| Birthdate | November 29, 1994 |
| Birthplace | The United States |
| Nickname | AustinShow, Rajj, Rajjpatel |
| Height | 5 feet, 9 inches |
| Nationality | American |
| Zodiac Signs | Sagitarrius |
| Siblings | N/A |
| Children | N/A |
| Spouse/Partner | N/A |
| Games Played | Just Chatting, Grand Theft Auto V, Poker, Arma 3, RuneScape, etc |
| Net Worth | Approximately $4M |
| Social Media | Twitch: AustinShow, YouTube: Austin, Twitter:@MrAustinShow, @AustinOnTwitter, Instagram: austinontwitch |
| Awards | None |
| Last Updated | March 2022 |
AustinShow's Birthplace and Early Life
AustinShow was born in Central Oregon on November 29, 1994.
Most details about AustinShow's family and education remain unknown.
He divulged that he'd always dreamed of becoming an entertainer. But this is not the only thing he craved to morph into.
At some point, AustinShow toyed with the idea of becoming a pilot. He spent hours on end researching FAA-certified planes and what is required to succeed in this profession.
However, he realized that not all commercial airline pilots raked in six-figure salaries monthly, which was a deal-breaker for him.
So he decided to work on being a host and streamer.
How Did AustinShow Get Started Gaming?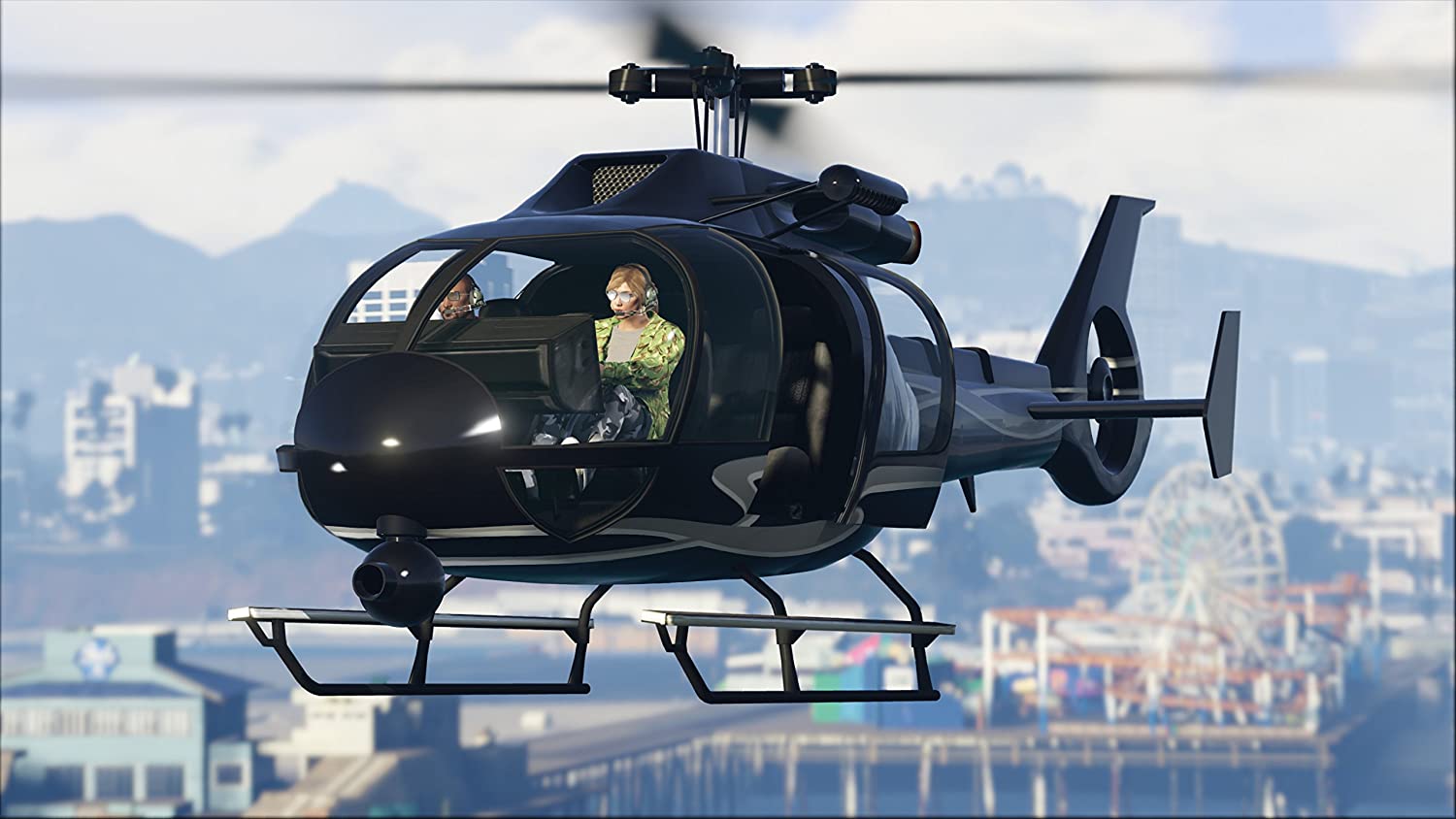 AustinShow was introverted in college. Since he couldn't make many friends in school, he turned to his computer for entertainment.
He was ecstatic when he discovered Twitch. Sooner than later, he began streaming games such as RuneScape and Grand Theft Auto V.
AustinShow's first alias was "Rajj Patel," which he coined with the help of his buddies, most of whom were Indian. This even saw him create the Rajjchelor, a Twitch reality show which did an excellent task of increasing his fame.
AustinShow used a faux Indian accent at the beginning of his career as he deemed it best fit. But he dropped it along the way.
By 2020, AustinShow was hosting two highly successful shows on Twitch – The Rajjchelor and the Rajj Royale.
But his nickname created a lot of negative publicity. Most people didn't comprehend why a white man portrayed himself as an Indian. So he quit using "Rajj Patel", apologized to his audience, and took on the moniker "AustinShow".
He also rebranded and renamed his two shows. "The Rajjchelor" became "Love or Host", while the "Rajj Royale" was retitled "The Royale."
AustinShow's Career after Rebranding
AustinShow has had some pretty impressive career wins after rebranding in 2020.
For instance, he hosted "Dare Package," a game show aired on the California-based VENN.
He was also the host of a GlitchCon talent show in 2020, which allowed him to work with talents such as T-Pain and Andy Milonakis, who were among the judges.
In February 2022, this streamer joined G4's reboot network as a host. And he was featured in The Loop with Kevin Pereira.
Notably, AustinShow has also been involved in charity ventures. For example, he co-hosted a charity stream in mid-2020 to help Rise Above the Disorder raise funds to avail quality mental health services to persons of color.
Austinshow's Videos
In this 10 minute plus video, Austin hosts an amazingly talented pianist in the name of Red Clarinetist. The Clarinetist has a chance to prove himself worthy of the platform Austin has offered him and a chance to bag the grand prize of $40,000.
The Clarinetist, an amazingly talented young artist, takes to his rusty piano. And as if the entire world conspired, he precariously presses the keys with each harmoniously answering to his deepest desires. The result is a teary Mizkif whose final verdict is, will 1000 dollars help you get a new Piano? Be the judge here.
In this episode of Love or Host, Austin welcomes Mia Malkova in his clear raspy voice. He delves into a quick recap of the changes in Malkova's love life since the last time she appeared in the show.
Austin then welcomes all contestants, of course, after she lays the rules of the game. Tonight's host, Mia who is fabulously dressed for this episode, takes to the mic to guide the contestants further. The show, which features diverse contestants all competing for an ultimate prize of a dream vacation with the beautiful Mia, proceeds through a series of thrilling twists and turns.
The disappointments, sudden change of odds, vivid descriptions, and outright pouring of emotions will definitely keep you at the edge of your seat. Here is a snippet of what it feels like.
AustinShow's Gaming Setup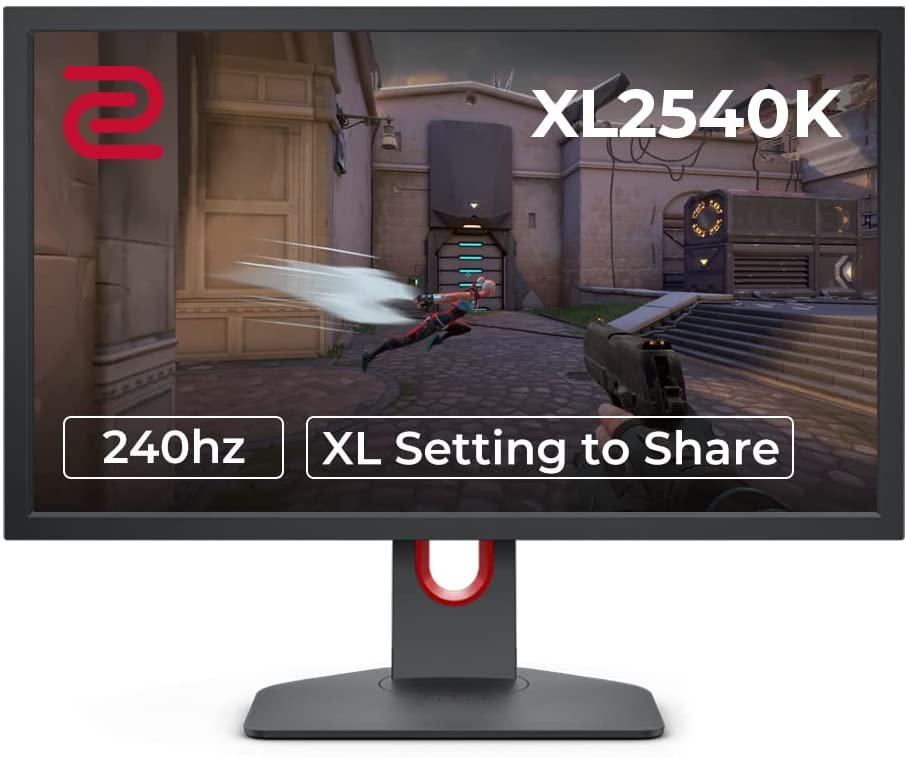 AustinShow, just like Moonmoon and LvndMark, leverages the BenQ ZOWIE XL2540 monitor. The versatile monitor has impressive adjustment options that any show host or even player can ever ask for. Its height can be boosted from 44.6 to 51.5cm, swivel between 45°~45°, a pivot for 90°, tilt it at -5°~20°, and it is VESA compatible.
Further, the monitor boasts of an impressive 240Hz refresh rate at a report rate of 1ms. This ultimately eliminates screen tearing, ghosting, time lags, and stuttering that can interfere with AustinShow's otherwise quality streams.
The monitor also comes with a removable adjustable shield. This is especially useful in keeping Austin focused on his long hours of streaming while gaming or hosting shows. For his eyes, the monitor comes with Low Blue Light Filter to prevent eye strain, G-Sync, and FreeSync compatibility to stop screen tearing, and a Black eQualizer to lighten up dark scenes.
Other key features include exclusive color vibrancy to enhance visual clarity, multiple connectivity options, and a 1080P resolution for the most detailed and crispy clear videos and images.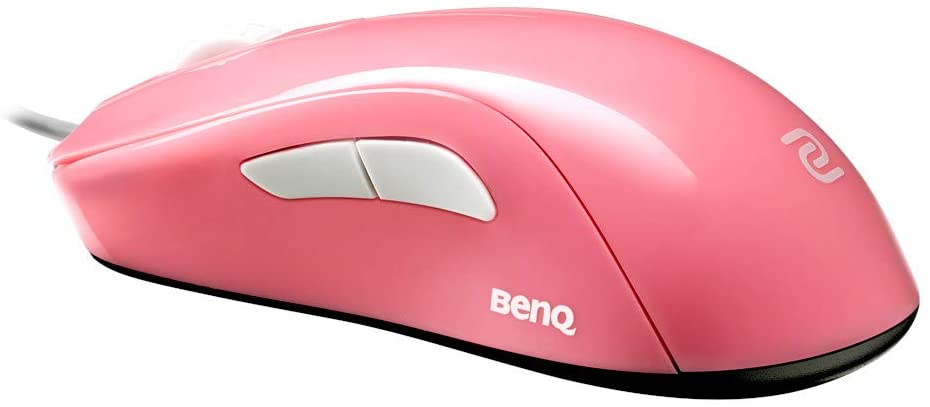 The ZOWIE S2 DIVINA is what the influential talent host AustinShow prefers. The Ambidextrous mouse is symmetrical with only two side buttons to adjust DPI and refresh rates.
The Mouse is designed for small and large-sized hands who can manipulate it using their claws or palms. However, it is better designed for palm users, which explains why it has enhanced palm support to facilitate better mouse movements.
The plug-and-play mouse comes in either black or pink colors. But whichever color one picks, they can only adjust the refresh rates to 125/500/1000 Hz for a DPI of 400/800/1600/3200.
The mouse has a perfect lift-off distance and is powered by a 3360 sensor.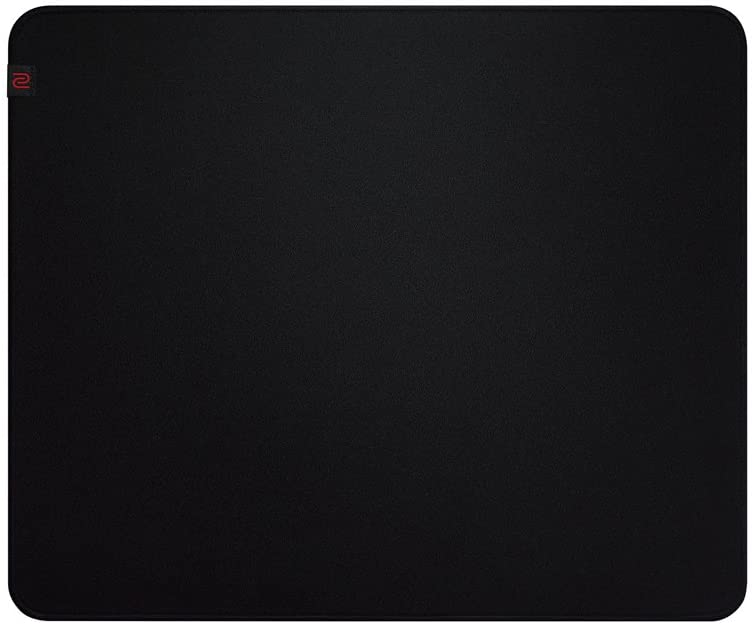 The Zowie Gear Large G-SR is an extremely comfortable and durable gaming pad. It provides a generous area for sudden mouse movements. Has excellently stitched edges for durability.
It also has a smooth surface enough for gliding of the mouse but consistent enough to provide adequate stopping power. Plus, an overall liquid-resistant surface to ease maintenance.
Further, its edges are rolled for added wrist comfort, it is triple stitched to prevent fraying while increasing its durability.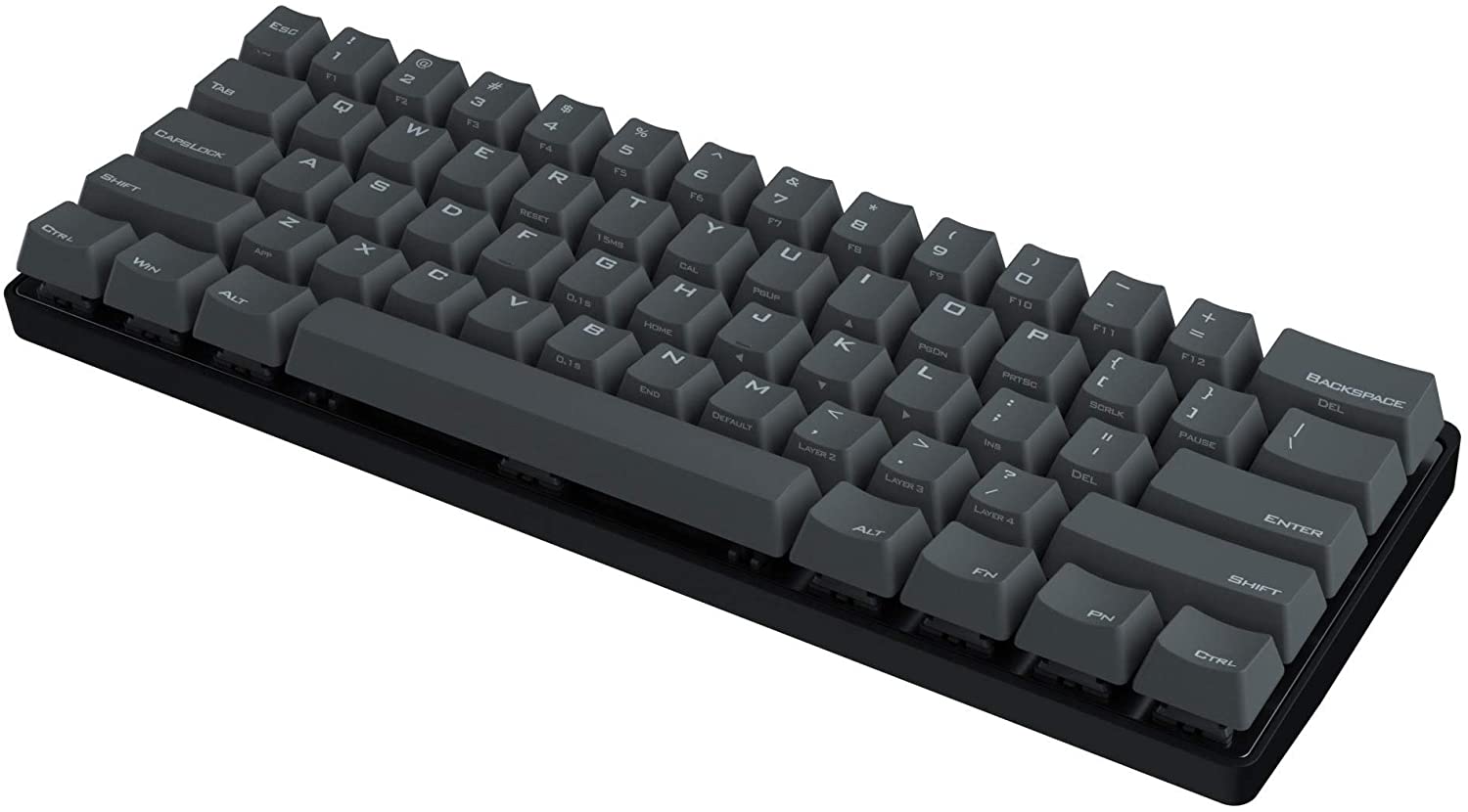 AustinShow's keyboard isn't your typical everyday gaming keyboard. For starters, it lacks the num lock and F keys rendering it compact to create more movement space for his mouse. It also has a detachable USB cable to allow for wireless connectivity.
Further, it features a customized POK3R programming feature capable of up to 32 executable keystrokes and anti-ghosting to minimize typing errors.
Another notable feature is its Robust metal bezel that is consistent with the needs of gaming. And thick PBT laser Etched keycaps that can comfortably weather millions of keystrokes without getting smooth or shiny.
AustinShow's Processor: i7-7700K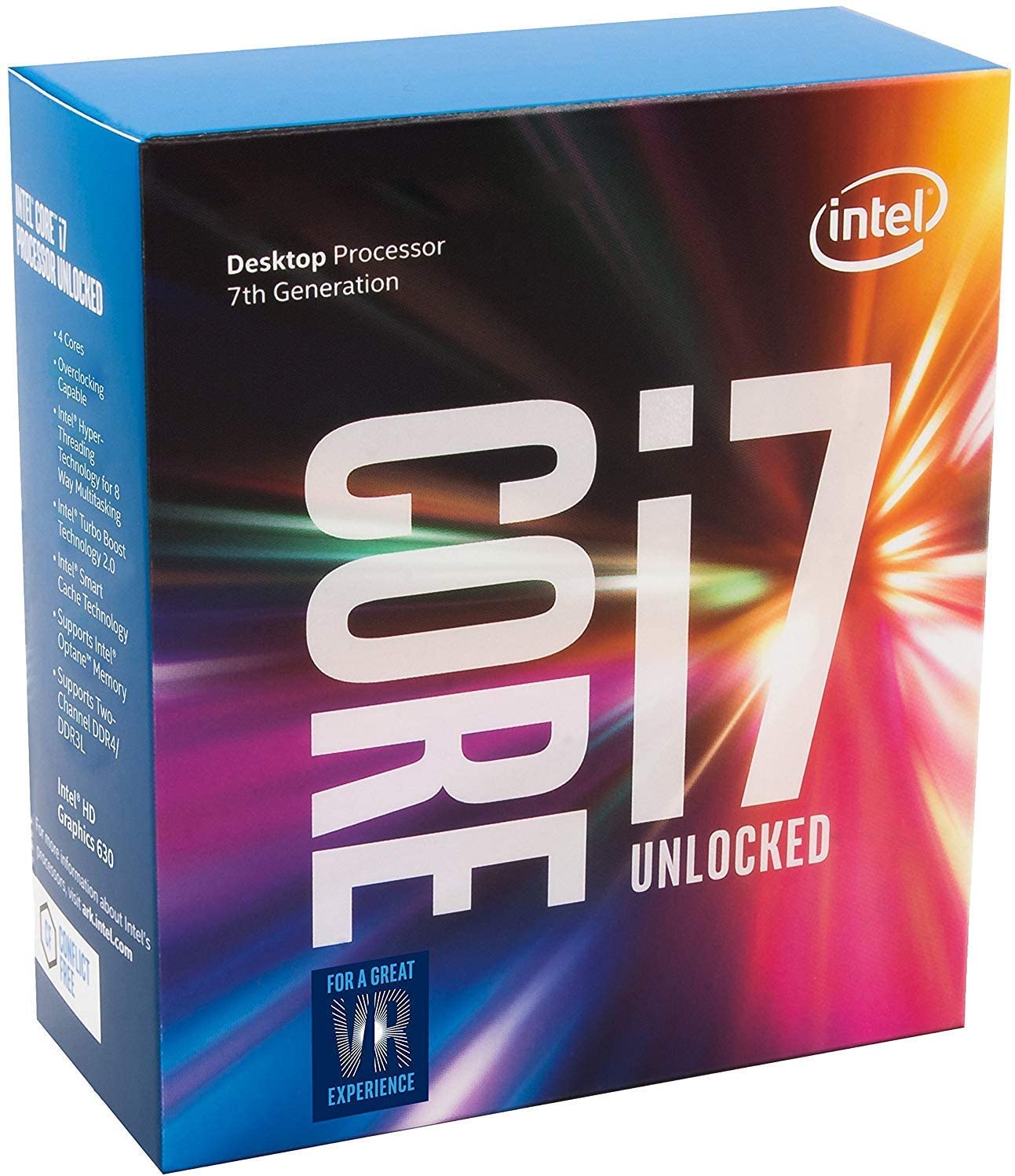 AustinShow goes all-in with Intel's i7-7700K processor. The gaming processor dominantly features as a go-to gaming component among professional eSports players like Imaqtpie (proceed to Imaqtpie's bio).
The versatile processor is optimized for both gaming and streaming and comes with 4 cores and 8 threads. Additionally, it is intel Optane Memory supported, is compatible with 64 bit, and allows up to 8 way multitasking for better productivity thanks to the inbuilt Hyper-threading technology from Intel.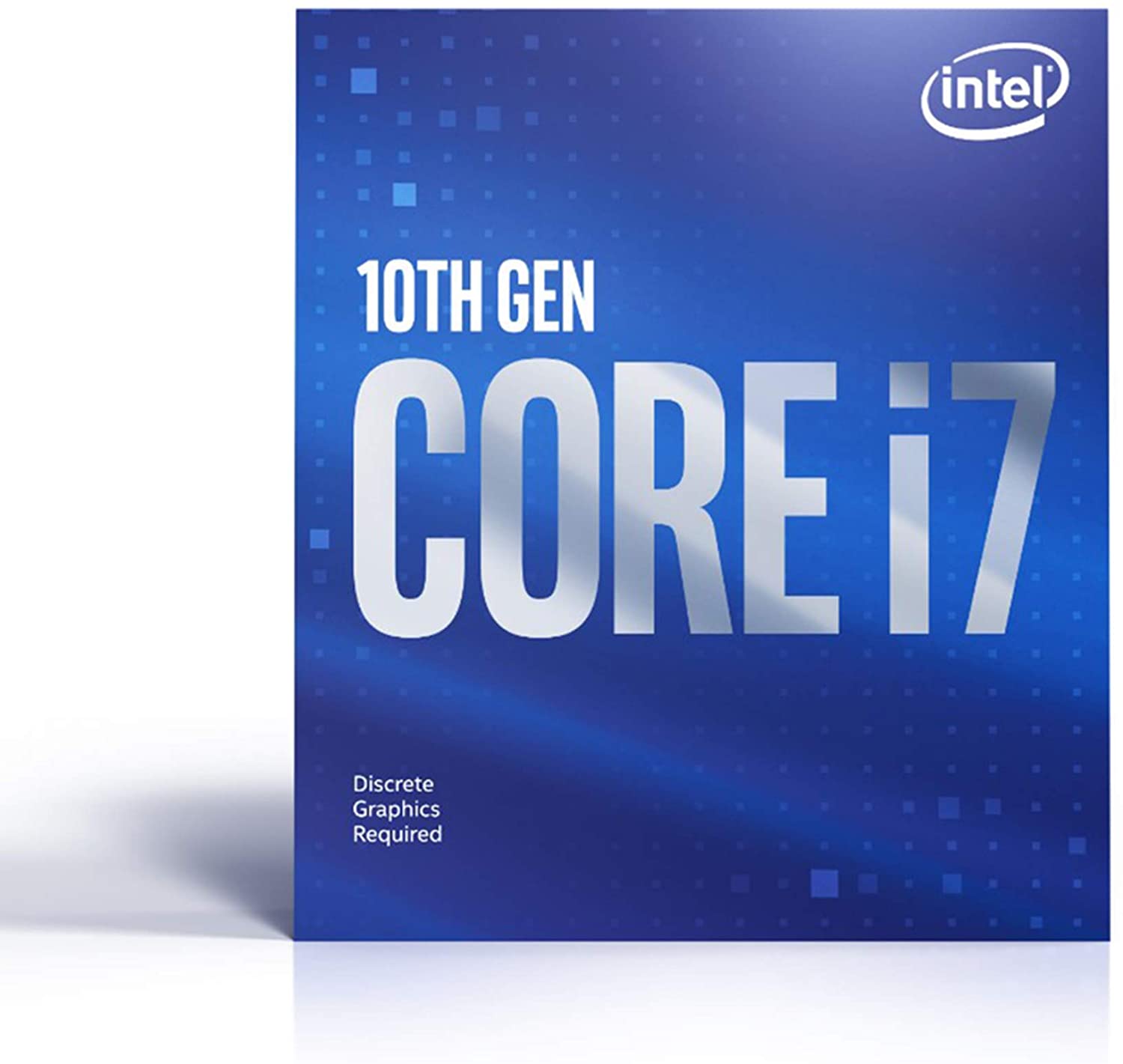 For a long period, the RTX 2080 provided gamers and streamers the best way out to unlock their true prowess. This is until Gigabyte released an upgrade that was a sequel to it. But this didn't mean that the blistering capabilities of this card capabilities are now obsolete. Only the contrary, they are more relevant now than ever.
For starters, the card features AI-driven Tensor cores and impressive ray tracing technology that is continuously becoming more relevant in MOBA games.
It is perfectly natural for gamers, therefore, AustinShow included, to fully rely on this graphics card's monstrous capabilities to enjoy the most thrilling streaming gaming sessions.
AustinShow's Motherboard: Asus Z170-A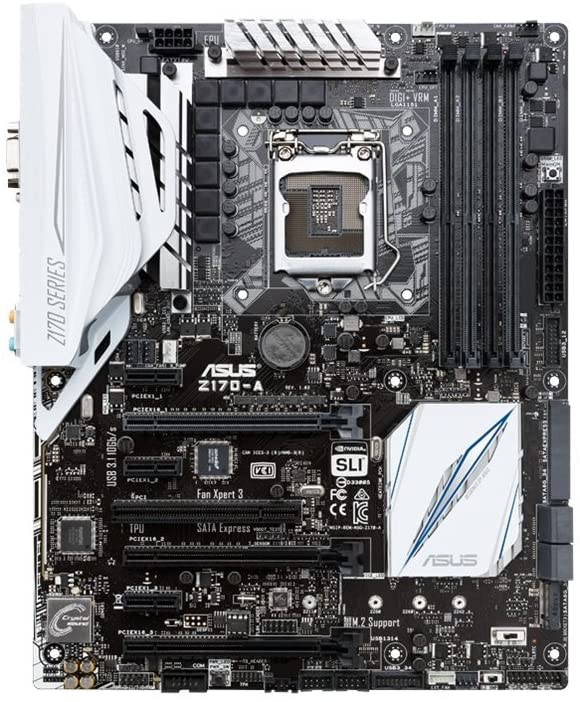 AustinShow uses one of Asus' masterpiece Z170-A motherboards. The ingeniously built motherboard that is designed to fully exploit the potential of 6th generation Intel processors balances aesthetics, durability, and functionality.
For starters, it features the ultimate gaming hack in the name of 5-way optimization technology. The technology was purposed to fine 5-key aspects of computing to guarantee gamers and computer enthusiasts' ultimate boost in performance.
The aspects include a Turbo Processing Unit for easier overclocking, a self-adjusting energy consumption unit, Fan Expert 3 for optimal thermal regulation, DIGI+ Power Control to enhance overclocking capabilities, and a Turbo App for customized overclocking.
Other key features include advanced, intuitive UEFI BIOS for both novices and experts. 5X Protection II for long-lasting durability. And Crystal Sound 3 for immersive gaming and multimedia audio.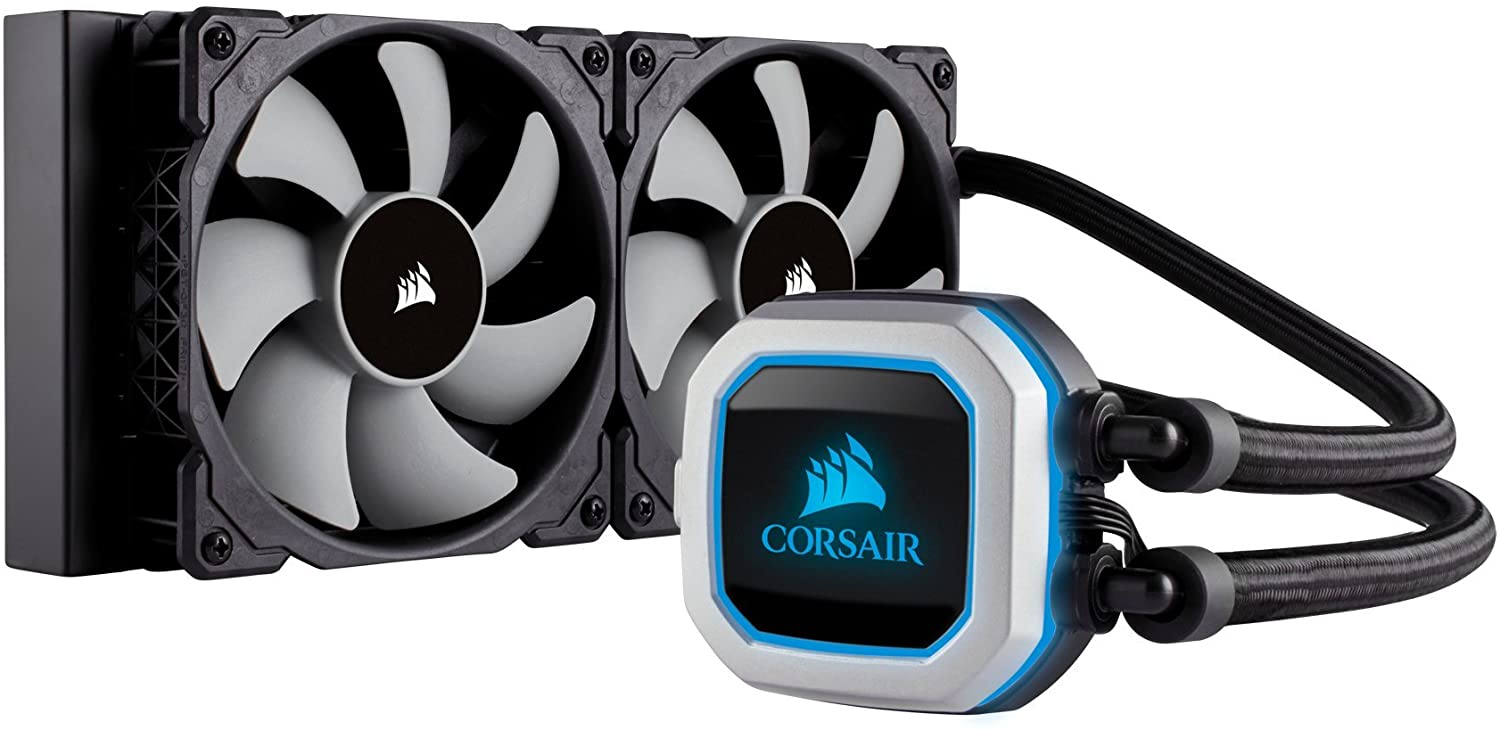 AustinShow uses the Corsair Hydro Series H100i PRO RGB. The cooler has bold and versatile RGB lighting that allows extensive customization. The customization is through Corsair's iCUE software that comes with intuitive controls for fan speeds RGB lighting, among many others.
The cooler customization provides precise fan and pump controls. Through these controls, the cooler allows the fans to glide to a complete halt in low temperatures for the ultimate zero noise streaming environment. Or, to adjust the PWM fan speed from between 400 RPM to 2,400 RPM.
Further, the cooler features two Magnetic levitation-bearing PWM fans that tirelessly work to ensure constant airflow and static pressure at low noise levels.
Other key features include dynamic and vibrant RGB lighting compatibility with numerous motherboards and sockets.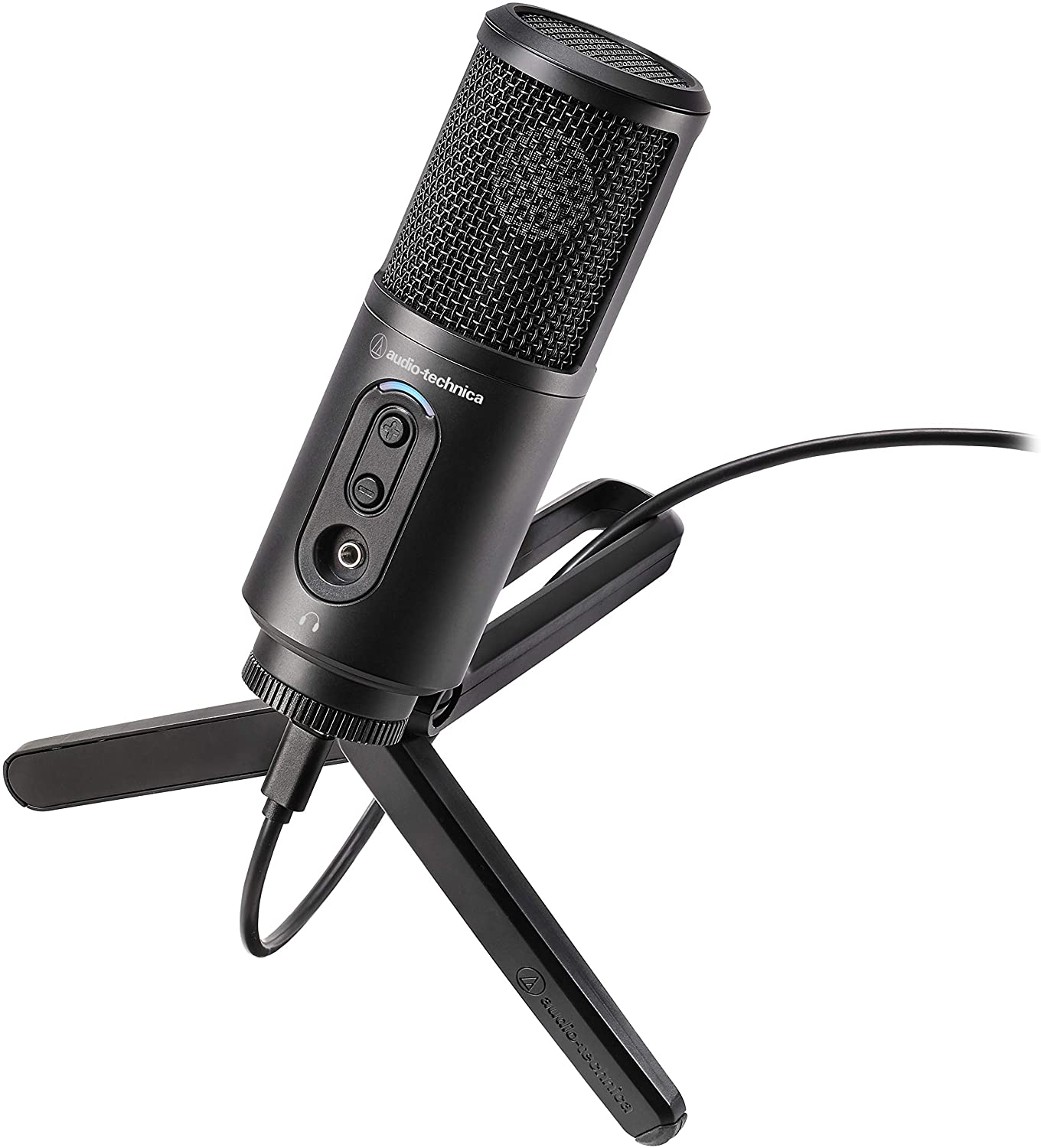 AustinShow shares a preference with Moonmoon for the Audio-Technica AT2020USB+. The versatile plug-and-play microphone is light, sleek, and durable.
Its key features include a cardioid pattern to eliminate any background and unwanted noises when streaming, accessible volume adjustment knobs, a USB output connection for convenient connectivity, and an in-built headphone XLR jack.
The Microphone has a frequency range of 20 – 20,000Hz with an impendence of 10 ohms. Pair this with a durable metal chassis and a sturdy, foldable tripod stand that perfectly aligns with AustinShow's digital recording requirements.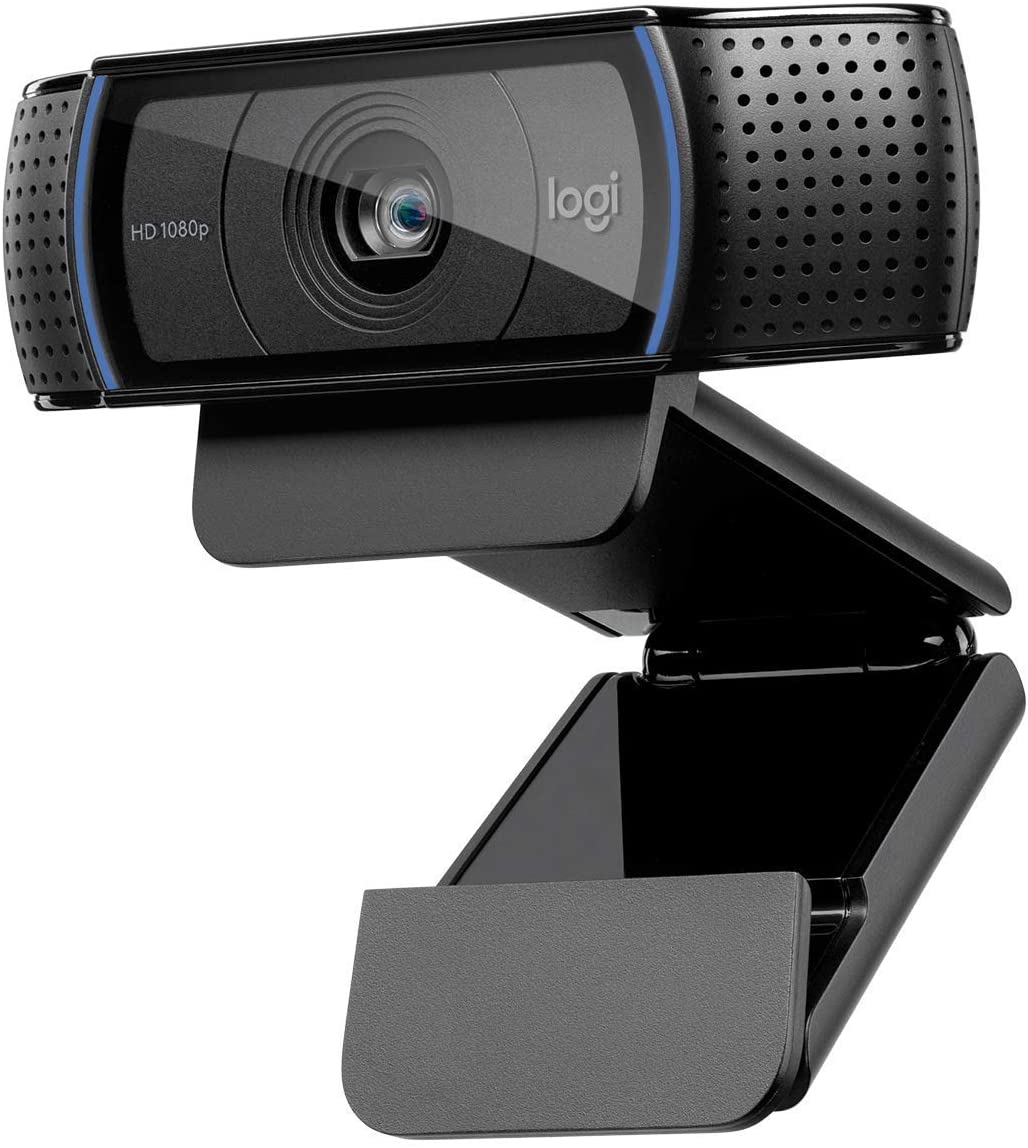 AustinShow prefers the legendary Logitech C920. One of Logitech's most sold cameras, and a favorite of both amateurs and professionals like Dyrus and Gronkh (checkout Dyrus' and Gronkh's bios). The camera is an all-rounder that can capture excellent quality video or even freeze intensively detailed share-worthy images.
The camera can record high-quality videos at 1080 p at 30fps or 720p at 30fps, all with vibrant colors, plus accompanying audible sounds.
Another impressive feature of Logitech masterpiece is its automatic light correction technology, inbuilt duo mics capable of capturing realistic sounds, plus tripod and laptop-ready clips.
AustinShow's Family
AustinShow's dating life is a mystery we're yet to uncover. Nevertheless, he let his fans in on his sexuality in 2020, stating that he's gay, but he's also attracted to some women.
AustinShow's Net Worth and Career Earnings
As of 2022, AustinShow's net worth is about $4M, owing to his multiple sources of revenue as discussed below:
Twitch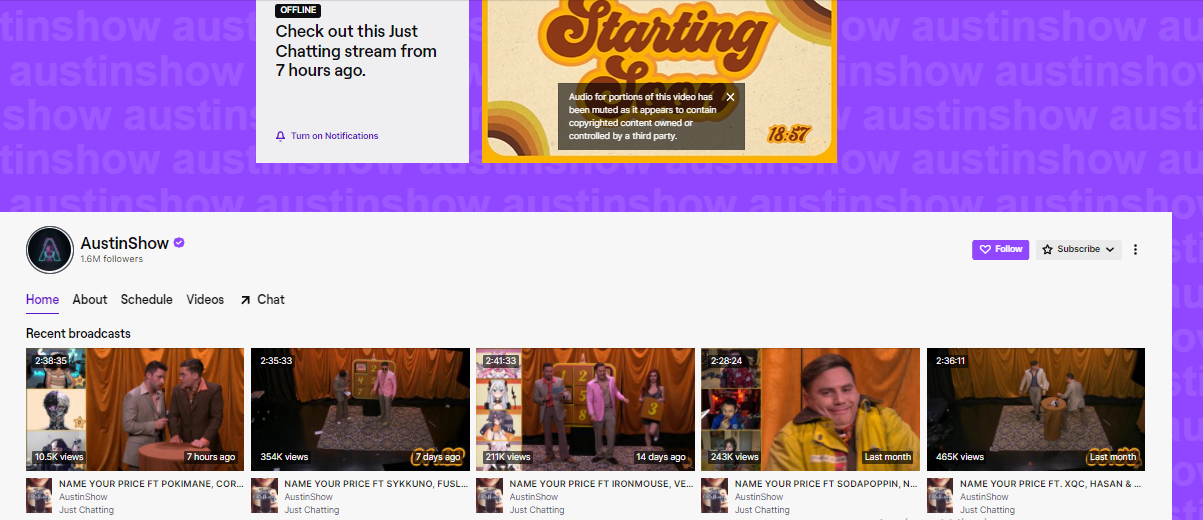 AustinShow is a big name on Twitch, where he hosts thrilling game and dating shows such as Love or Host and The Royale.
His Twitch channel has already won the hearts of 1.6M followers who relish his content. We estimate that it earns him between $30K and $60K annually. And we haven't added his donations and revenue from his sponsors.
YouTube
As you already know, AustinShow also creates content on YouTube, an endeavor that has seen him entertain millions of people and earn some extra dollars at the same time.
As of writing, AustinShow's channel has amassed over 27 million views. Supposing he's monetized a large chunk of them, we have little doubt that this platform has played a massive role in boosting his net worth.
100 Thieves
AustinShow was signed with 100 Thieves in early 2021 as one of its content creators. This lifestyle and gaming company has teams playing games such as League of Legends, Fortnite, Valorant, and Call of Duty.
His monthly salary from this brand has increased his net worth.
Merch Sales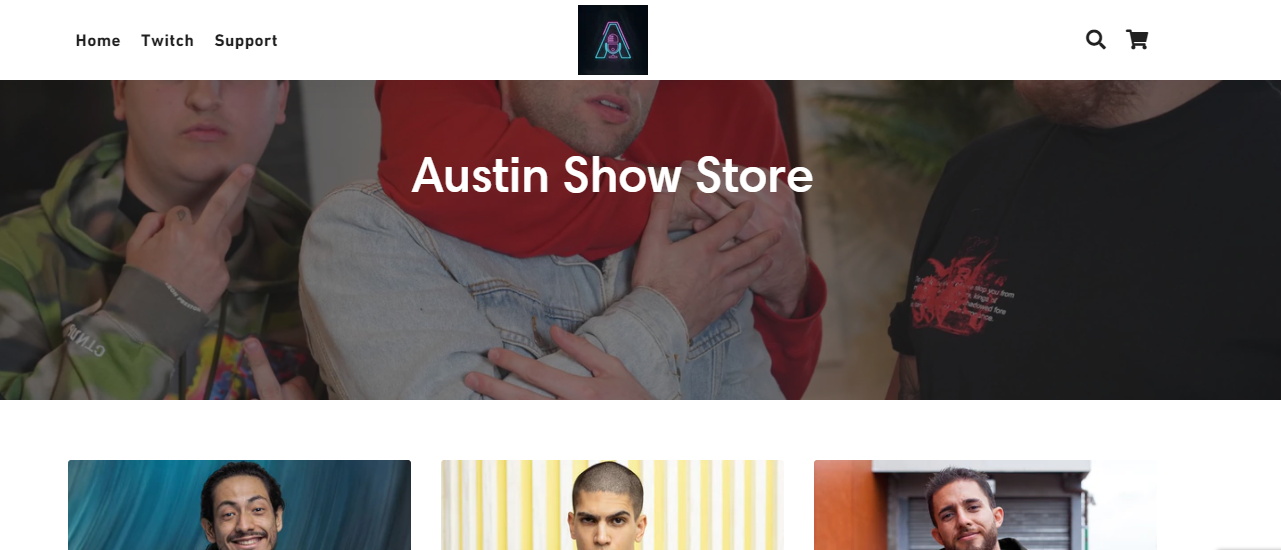 AustinShow has an official merch store with a wide range of products, such as phone cases, t-shirts, hoodies, and sweatshirts. All these items are manufactured in the US but can be shipped to different parts of the world.
This streamer lets his customers pay via a plethora of secure payment methods, including American Express, Shop Pay, VISA, Diners Club, Apple Pay, Google Pay, and Mastercard.
AustinShow has often said that his merch store's proceeds help him create more quality content for his fans. Although he's never disclosed his annual profits, they have undoubtedly increased his income.
See also: xChocoBars Bio
AustinShow's Retirement and Post Professional
We trust that AustinShow still has many goals to achieve in the gaming and the streaming universe. He only joined 100 Thieves last year and still hosts his dating and talk shows with admirable enthusiasm. In addition, he hasn't even talked about quitting his work as an entertainer or what he plans to do when he retires.
AustinShow's Merch
AustinShow has millions of fans worldwide, and if you're among them, you could consider getting his merchandise to show your appreciation or support for him. But where exactly should you begin looking for it? First, check out his merch store that has these offerings as of writing: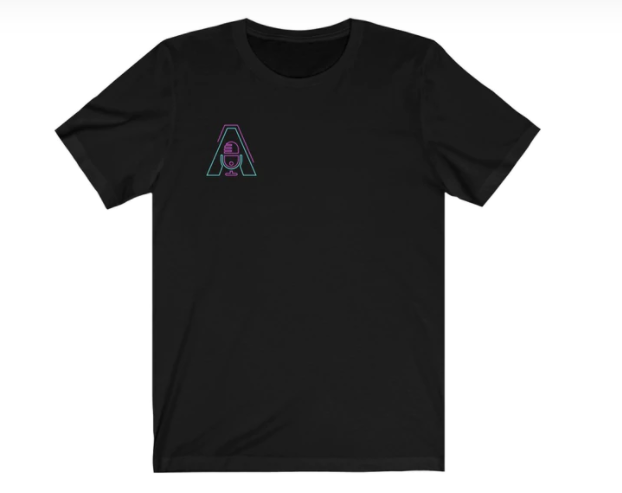 Short-sleeved t-shirts are always trendy, no matter the season. And this one's worth your attention and cash, especially if you are a sucker for simplicity.
It is made from 100% cotton, which makes it conveniently durable and soft. In addition, this black tee comes with the AustinShow logo, adding to its beauty.
AustinShow offers this piece of clothing in various sizes, such as small, medium, large, 2XL and 3XL.
While you're still exploring his online store hunting for a tee that meets your needs, check out the Love or Host – Unisex Short Sleeve T-shirt available in navy, white and black. It's made from soft yet lasting fabric and is provided in multiple sizes.
The large "LOVE OR HOST" print on its front is a nice touch.
Check out this modern crewneck sweatshirt with an ideal loose fit to cater to the needs of AustinShow's vast pool of devotees.
You might be flattered by its 50% cotton and 50% polyester material that makes it cozier. Like the tee above, it also has an AustinShow logo. Plus, it's designed to last, so you can expect to wear it for an extended duration.
Notably, this streamer provides this black sweatshirt in sizes between small and 5XL.
If you have always wanted a versatile hoodie to wear with almost anything, take a look at this one available at AustinShow's merch store.
It's lightweight and suitable for all seasons. In addition, it leverages 50% polyester and 50% cotton to guarantee both comfort and durability.
This hoodie comes in black, and you have between small and 2XL sizes to pick from. It also boasts a kangaroo pocket to keep your stuff or tuck your hands as you enjoy a relaxing walk outdoors.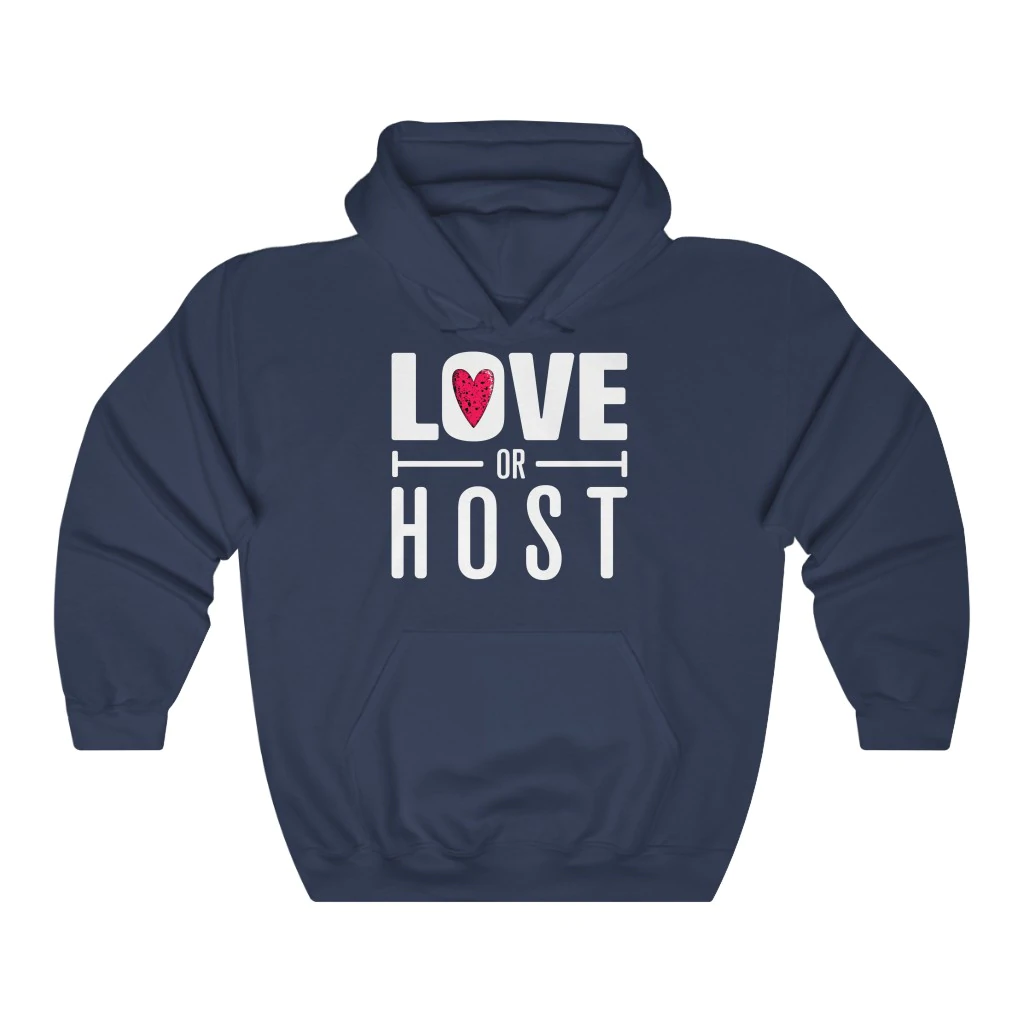 Supposing you still need another hoodie, mull over this other option with impressive durability.
The available sizes are small, medium, large, XL and 2XL. Besides, you're allowed to choose from three colors – black, navy and white.
Like the Austin Show – Unisex Hoodie, this one is also made from 50% cotton and 50% polyester. It's exceptionally cozy, and maintaining it is a breeze for convenience.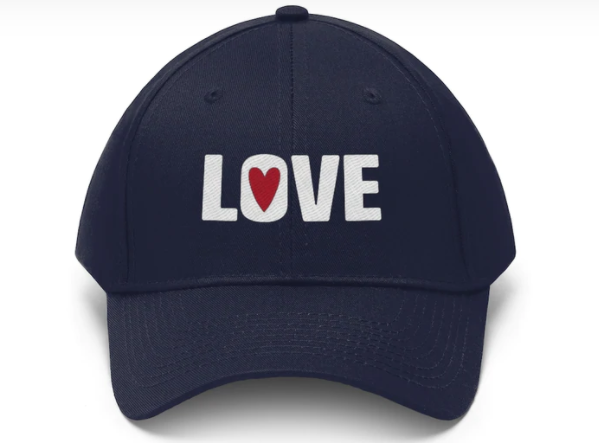 A summer hat like this is a wardrobe essential. It boasts adjustable Velcro closure to allow for a snug fit or prevent it from slipping.
This fashionable hat's stitching is detailed and quality, enhancing its visual appeal and enabling it to last long.
We also like the "LOVE" print on its front panel as it adds to its style.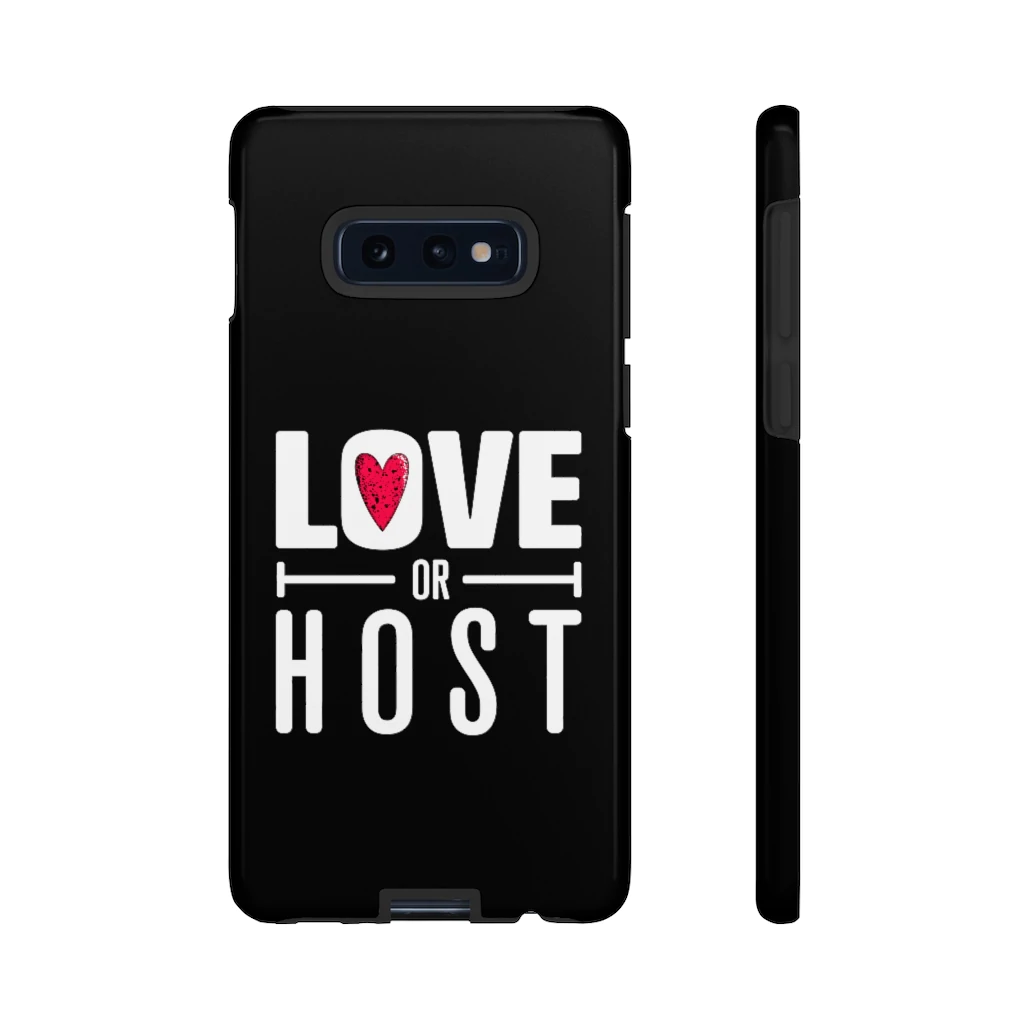 A quality case is a must-have if you want to protect your smartphone at all times. This streamer delivers this one for various models, such as iPhone 12, Samsung Galaxy S10, Samsung Galaxy S10 Plus, iPhone 8, iPhone 12 Pro, iPhone 11, and iPhone X.
We like that it comes in a matte or glossy finish, giving you the option of choosing one that fits your individual needs or preferences. There's also a double layer to enable this case to last an incredibly long time while providing maximum protection for your device.
Furthermore, the Love or Host–Tough Case is perfectly designed. Expect no issues accessing all your smartphone's ports for ultimate convenience.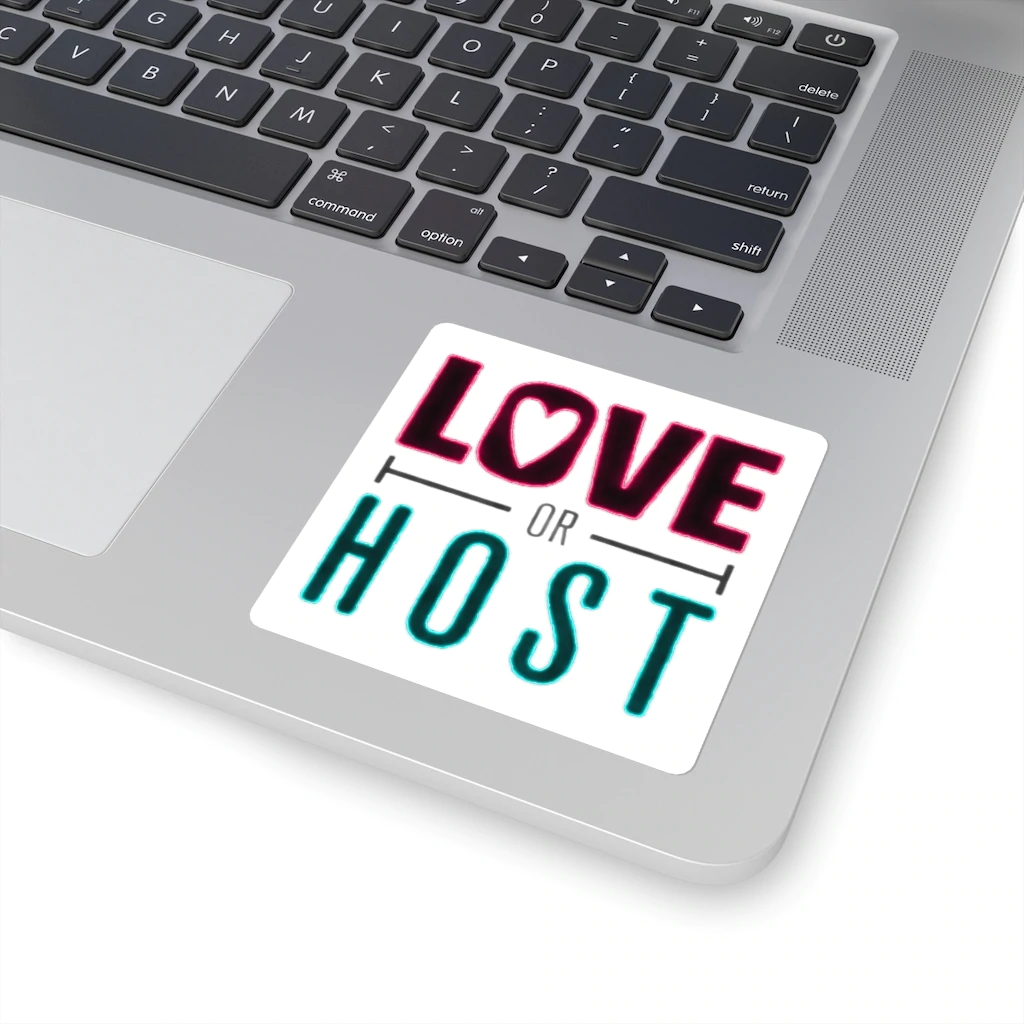 If you seek a beautiful sticker to decorate your laptop, tablet, smartphone, or office desk, give some thought to this one.
The four sizes to pick from are 2×2″, 3×3″, 4×4″, 6×6″ – your best choice should depend on your décor needs and budget. The item you want to personalize might also come into play here.
Note that this sticker is designed for indoor use only. Exposure to too much sunlight may cause it to fade. Plus, it's not waterproof, so keep it away from moisture at all costs.
Frequently Asked Questions about AustinShow
Question: Where did AustinShow go to school?
Answer: Little about AustinShow's educational background is known. Hence we couldn't unearth the schools he attended.
Question: When did AustinShow join YouTube?
Answer: AustinShow created his YouTube channel in December 2011.
Question: Is AustinShow married?
Answer: Information regarding AustinShow's marital status is unavailable.
Research Citations
https://www.distractify.com/p/love-or-host-rules
https://dotesports.com/streaming/news/rajjpatel-changes-streamer-name-to-austin-says-rajj-brand-was-personally-and-professionally-insensitive
https://dotesports.com/streaming/news/austin-joins-100-thieves-as-a-content-creator-and-producer
https://www.ginx.tv/en/twitch/rajjpatel-name-change-to-austin-explained-and-apology
https://twitter.com/austinontwitter/status/1254459487039049730?lang=en
Recommended Reads: