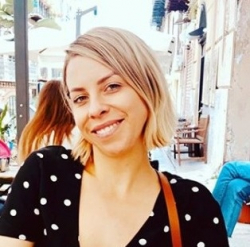 Latest posts by Jodie Chiffey
(see all)
Diaz, better known as DiazBiffle or Biffle, is an American streamer, YouTuber, and internet sensation.
DiazBiffle has won the favor of many upcoming and already established gamers, thanks to his phenomenal gaming skills. His primary focus is on Call of Duty: Warzone, the title that has seen him grow his social media following and make a fortune.
This streamer's teamwork skills are also admirable. As an essential part of Complexity Gaming, he's been thriving. In addition, he's a core member of the successful Baka Bros, a trio famous for its exceptional Call of Duty: Warzone gameplays.
This bio delves deeper into DiazBiffle, offering critical details about aspects such as his gaming career and net worth. But, first, let's take you through his bio facts!
DiazBiffle's Bio Facts
| | |
| --- | --- |
| Real Name | Diaz |
| Birthdate | October 22, 2002 |
| Birthplace | The United States |
| Height | 5-6 feet |
| Nationality | American |
| Zodiac Sign | Libra |
| Siblings | N/A |
| Children | N/A |
| Spouse/Partner | N/A |
| Games Played | Call of Duty: Warzone |
| Net Worth | N/A |
| Social Media | Twitch: DiazBiffle, Twitter: @DiazBiffle Instagram: DiazBiffle, YouTube: DiazBiffle, TikTok: @DiazBiffle  |
| Awards | None |
| Last Updated | March 2022 |
DiazBiffle's Birthplace and Early Life
DiazBiffle was born in the United States on October 22, 2002. This is also where he was brought up.
So far, DiazBiffle hasn't divulged anything about his family, childhood, or education.
Therefore, we don't know who his parents are, his siblings, or the educational institutions he attended.
How Did DiazBiffle Get Started Gaming?
The time or year DiazBiffle began playing video games is unknown.
Nevertheless, his notable success as a gamer could be attributed to his passion for Call of Duty. This game enabled him to meet LuckyChamu, and Repullze to form the Baka Bros.
Together, these players have achieved some notable feats. For instance, they were all signed to Complexity Gaming at the same time, in 2021.
The Baka Bros have also won gaming competitions and amassed a massive fan base.
DiazBiffle's Videos
In these 20minutes plus merged video snippets, DiazBiffle showcases why he is still ranked as a GOAT in warzone. Characteristics of his gaming style, DiazBiffle pulls swift, calculated, and lethal kills in the battle zones. He rapidly obturates innumerable tens of enemies within seconds, including his debut 71 kills in a single game.
Dubbed "fac reveal", this video commences with a burst of hearty touches of laughter from a seemingly excited DiazBiffle and his friends. The video then toggles between precise long-range killer shots and quick reveals of both DiazBiffle and the blurred faces of his friends.
Though the overall intention was to put a face to DiazBiffle, the gamer, his exhilarating skills almost overshadow the video's objective.
DiazBiffle's Game Setup
DiazBiffle uses the impressive 27 inches Alienware AW2721D gaming monitor. For starters, the monitor refreshes at an impressive 240HZ, which is a pretty major upgrade from the common 144HZ. This, combined with a solid response rate of 1ms, means that DiazBiffle may never know what motion blur feels like in gaming.
It also boasts 1440p resolution, supports G-SYNC, and is FreeSync compatible. Combined, these guarantee DiazBiffle decent image quality, exceptional IPS-level contrast, plus impressive color. Top these up with a low input lag for a more responsive feel, and you can concur that, DiazBiffle gets value for money.
Further, the gaming monitor supports VRR when connected with compatible gaming PCs and consoles. With this compatibility, together with a 240HZ refresh rate, DiazBiffle's streams are free of the disappointing screen tearing as the monitor automatically adjusts its refresh rate in real-time to match the frame rate being outputted.
Other key features include optimized eye comfort with a flicker-free screen and ComfortView feature for longer gaming sessions, a removable stand and VESA 100mm mounting holes for flexible mounting solutions, and multiple ports and slots for diverse connectivity.
DiazBiffle's Microphone: Shure SM7B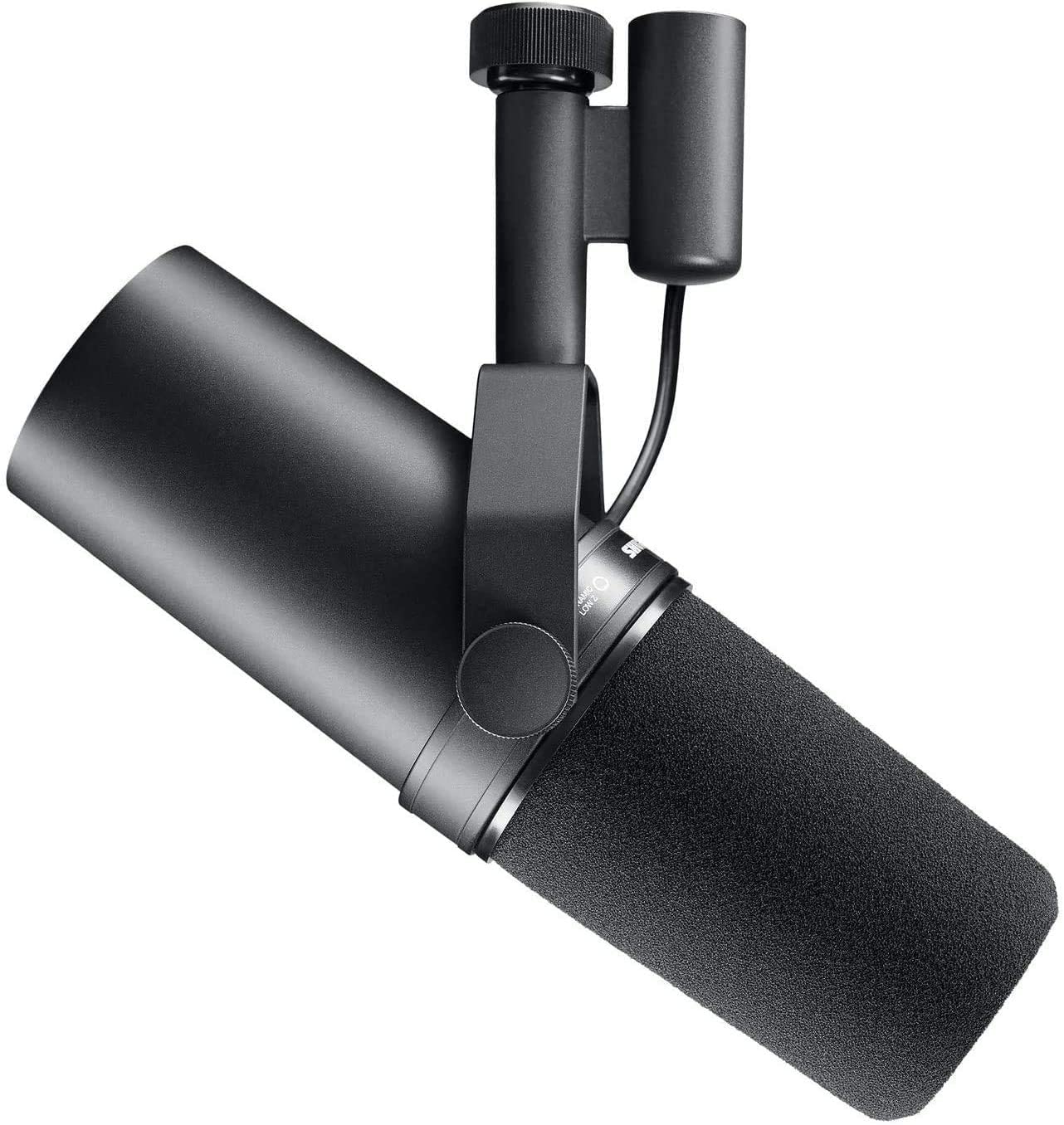 The Shure SM7B is a favorite of many streamers across the diverse gaming genres. Favorite because it superbly meets their audio demands at their point of need, is durable, portable, and a top-notch performer.
Notable streamers that can attest to its capability include xQc, Strahfe, DrDisrespect, and of course DiazBiffle. For starters, it has a top-class noise attenuating technology to enhance the production of clear and audible recordings during streams.
It also has a cardioid polar pattern, bass roll-off, midrange emphasis control, as well as an expansive shield against broadband interference. This works to ensure that its wide-range frequency excellently works to yield the best quality audios for DiazBiffle's streams.
Further, it comes with a detachable close-talk windscreen to buffer against explosive breath sounds. Likewise, it comes with an in-built pop filter to shield against explosive vocalizations that may destroy recordings. And also features a high-press filter switch which changes its basal tones.
Other mention-worthy features include a locking yoke mount and a switch cover-plate, a front-end address, a large diaphragm, and a foam windscreen to prevent interference that springs from electronic and mechanical devices.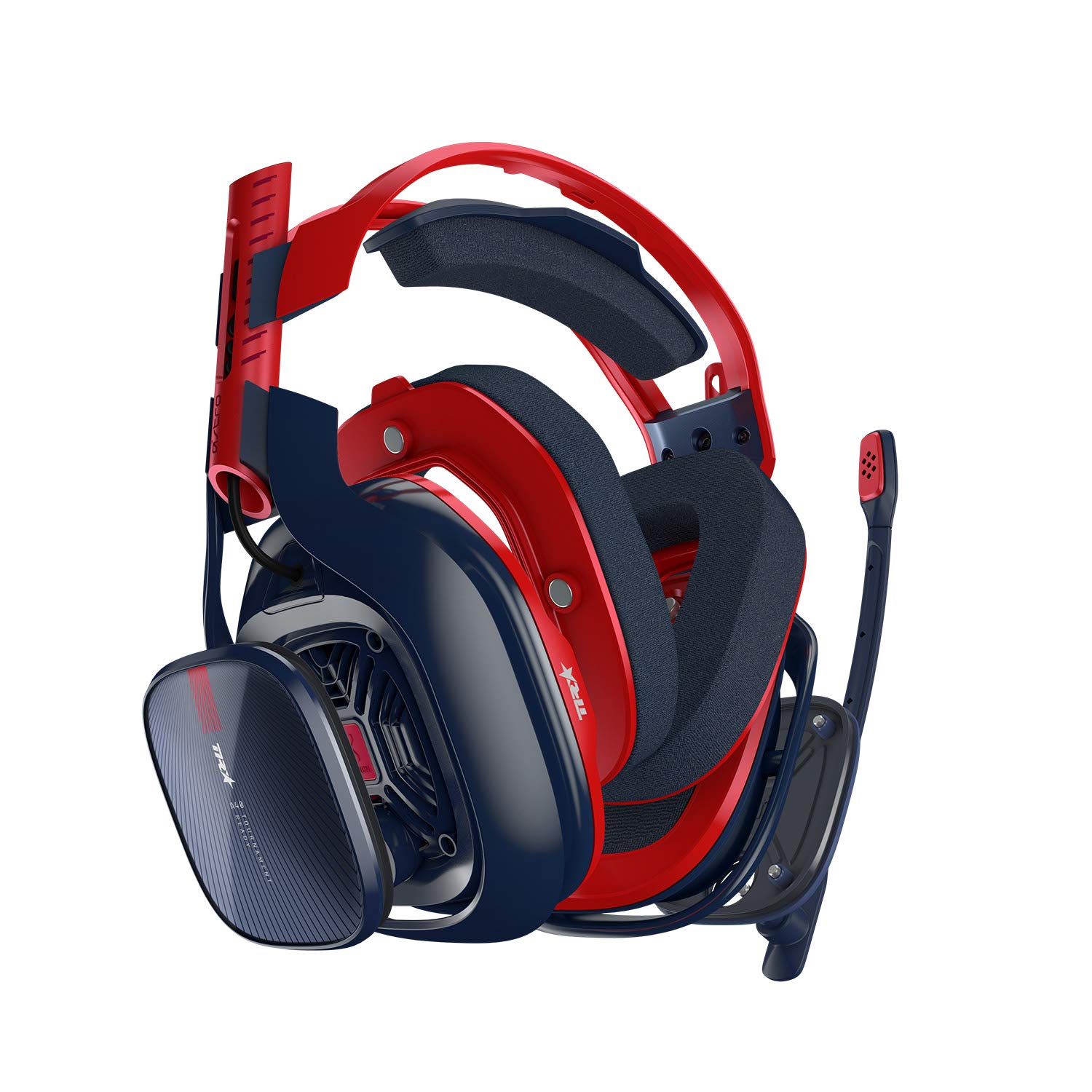 The Astro A40 is a portable gaming headset that was designed to meet eSports athletes' need for top-of-the-range comfort, durability, and audio fidelity.
The headset's versatility conveniently makes it a go-to choice for streamers with varying needs. For instance, though it comes as an open-back headset with customizable speaker tags and swappable precision mics, it can easily transform into a closed-back noise-isolating headset through a few tweaks.
For further customization, the speaker tags can be customized with select custom tags to promote specific brands, sponsors, or even to reflect DiazBiffle's mood.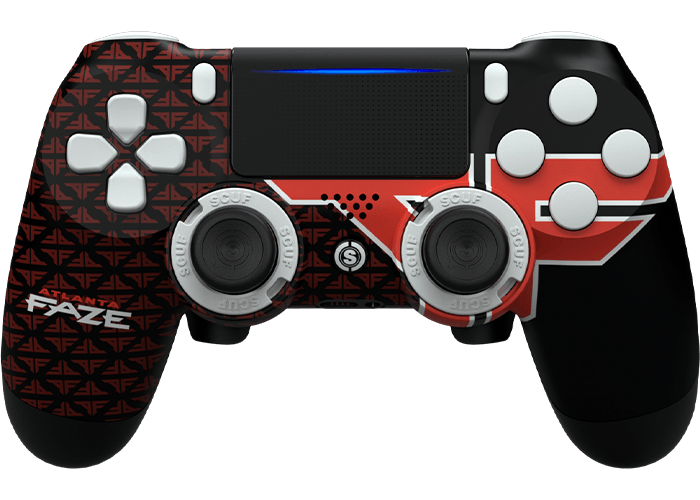 DiazBiffle prefers the extensively customizable Scuf Infinity4PS PRO FaZe Edition controller that works for PS4 and PCs. The controller has been designed to confer gamers the best standards to help them elevate their gameplay.
The controller has the option of being wired or wireless, has a removable controller disc, customizable thumbstick area, as well as a Micro-USB to USB-A controller.
Further, the controller is ergonomically designed with anti-friction rings, two recessed removable paddles, TAP triggers, and adjustable hair triggers.
The controller has military-grade Scuf grips, a rechargeable battery that can power DiazBiffle for a solid 8hours, and a Bluetooth connectivity option.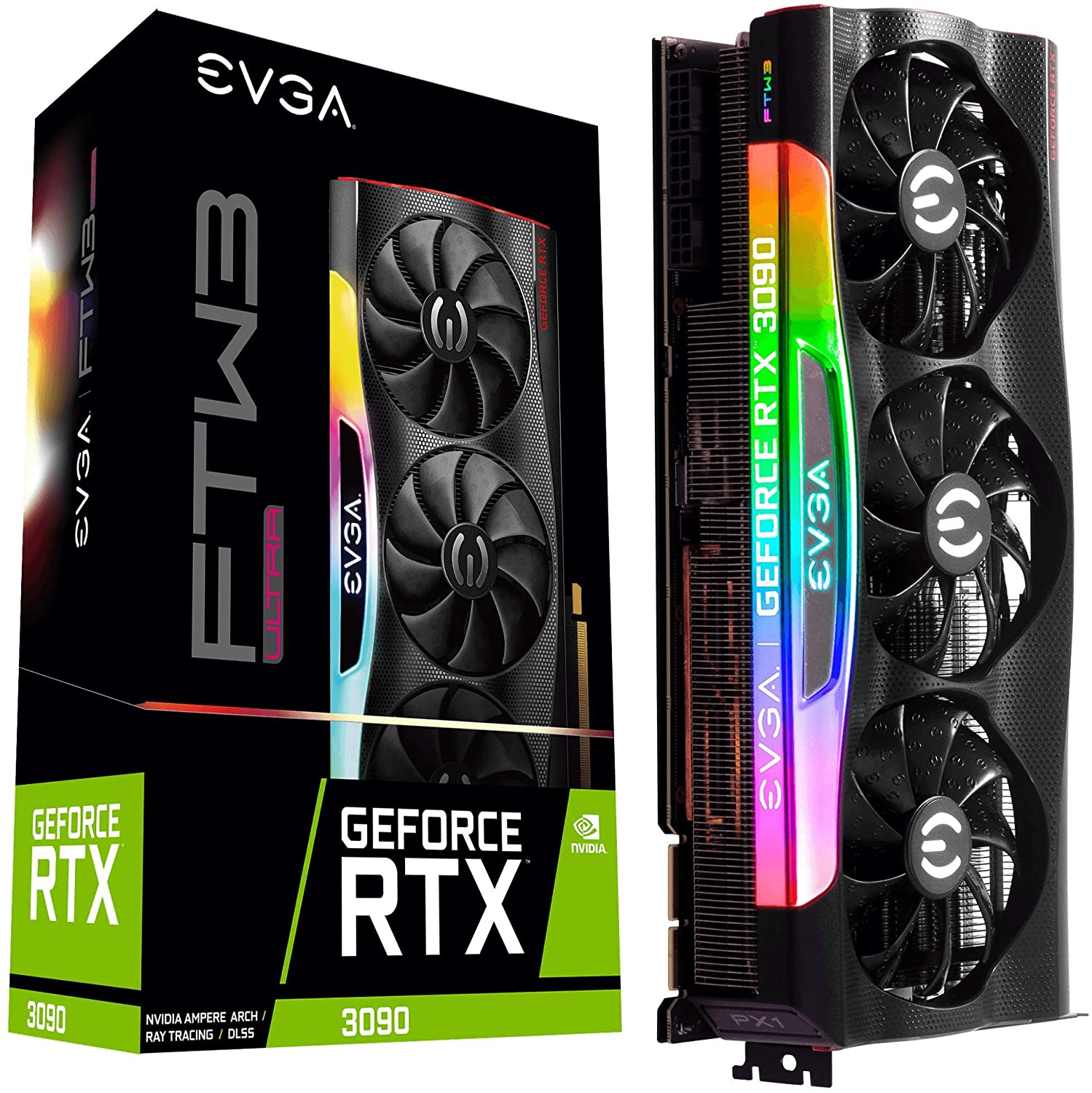 DiazBiffle, alongside S1mple, uses the colossally powerful GeForce RTX 3090 FTW3 to elevate his gameplay to a whole new level of performance. The graphics card is designed using Nvidia's cutting-edge Ampere Architecture.
In this design, the graphics card has in-built 2nd generation Rt cores and 3rd generation tensor cores. Together, these cores park Supercomputer AI capabilities that allow DiazBiffle to enjoy crisp clear images at the highest resolution possible a feat few streamers can boast of.
Further, the card comes with EVGA Precision X1 technology. This multipronged technology works tirelessly to guarantee DiazBiffle super cool working GPU without compromising its overclocking capabilities. The result is a near ultimate performance that surpasses standards set by earlier Nvidia cards.
Other key features include All-metal backplate & adjustable ARGB, real-time ray tracing for, hyper-realistic graphics, and Triple HDB fans 9 iCX3 thermal sensors that offer quieter acoustic noise and higher performance cooling.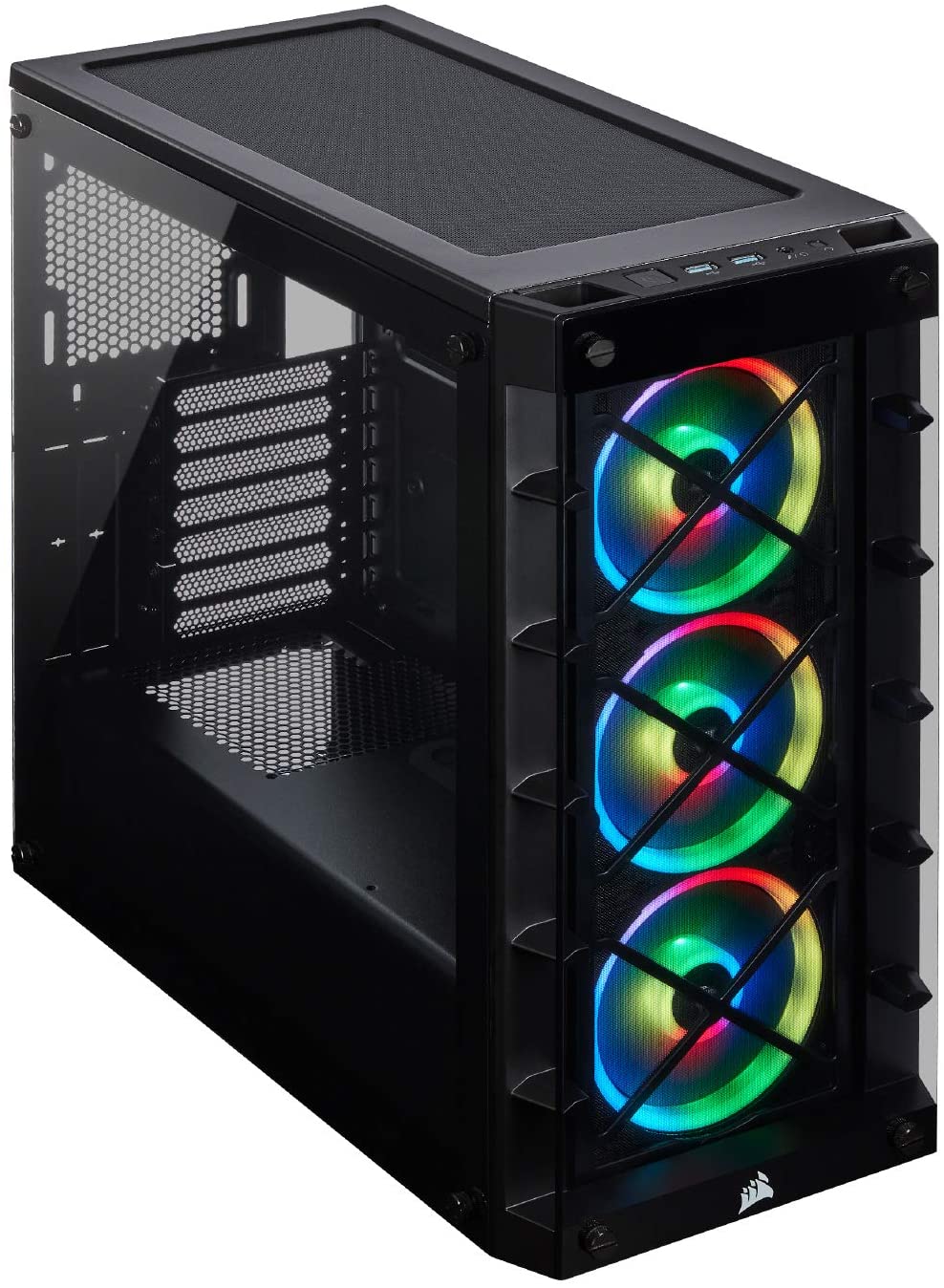 DiazBiffle uses the midsized smart Corsair iCUE 465X case. The case comes in a rectangular chassis with two tempered glass panels and three LL120 RGB fans.
The case is a testament that brilliance and functionality can precariously balance to offer users ultimate utility. For starters, the case measures 467mm by 455mm. This is compact enough to fit within constrained spaces but expansive enough to fit up to 6x120mm cooling fans or multiple radiators in sizes up to 360mm.
But that is not all, this will still allow enough space to accommodate two 3.5in HDDs and four 2.5in SSDs.
Further, the case is designed to create an obstruction-free layout that allows constant ample airflow to DiazBiffle's hottest PC components. This allows his monster PC to switch into overclock mode for that signature thrilling session that he is known for.
Other key features include RGB lighting customization through Corsair's iCUE software, intuitively laid cables for neat cabling to optimize airflow, and triple accessible filters to protect the setup against dust.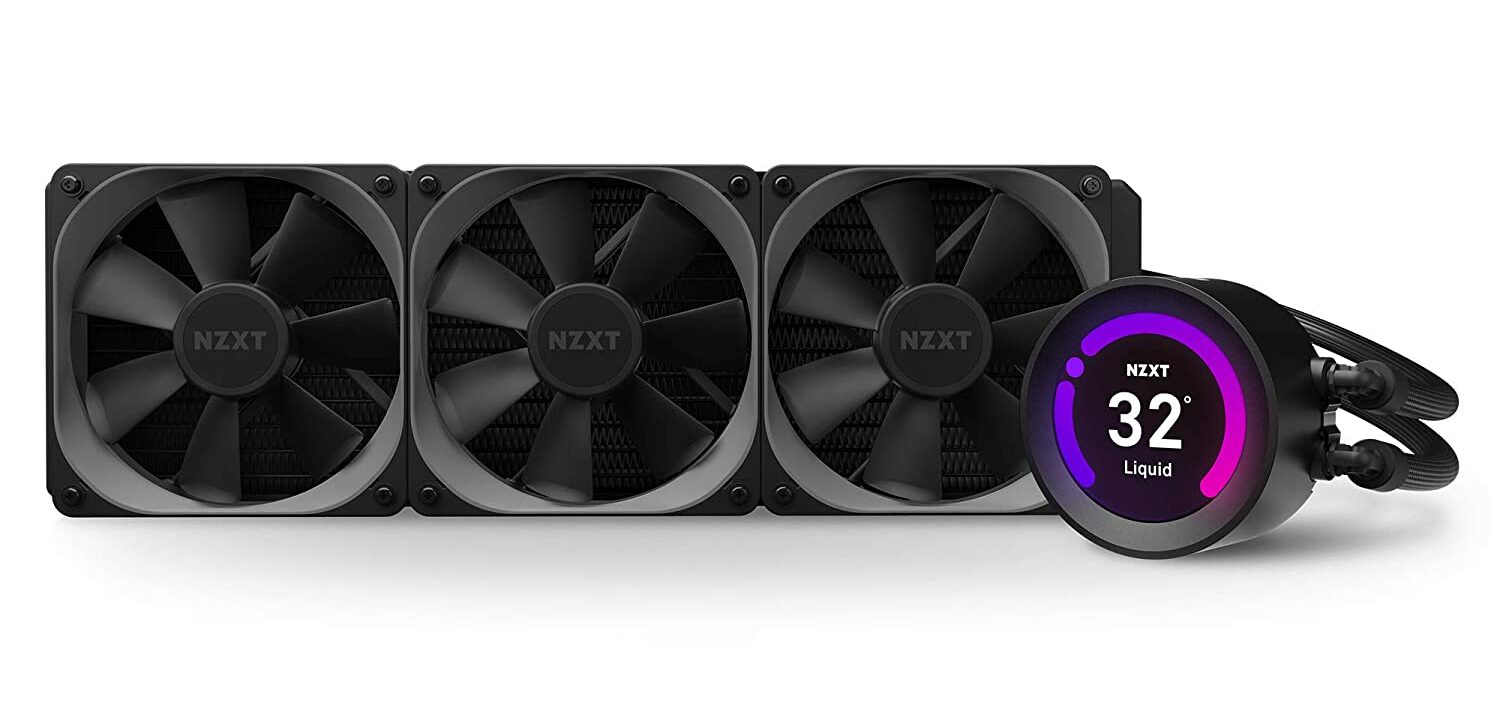 DiazBiffle uses NZXT's Kraken Z73 liquid cooler. Characteristics of NZXT coolers, the Kraken Z73 does not fall short of the company's stunning visual statements. It boasts of a fancy active LCD face displaying countless system statistics including coolant temperatures and registered CPU.
Further, the cooling system features Aer P radiator fans and an 800 rpm Asetek pump designed with fluid dynamic bearing and a chamfered intake. Combined, these features work to provide DiazBiffle with optimal performance and a near-silent operation.
For better RGB customization, the cooler comes with NZXT RGB Connector for NZXT RGB accessories.
The cooler is compatible with numerous sockets and CPUs key among them being Intel LGA and AMD sockets, as well as Intel and AMD series for CPUs.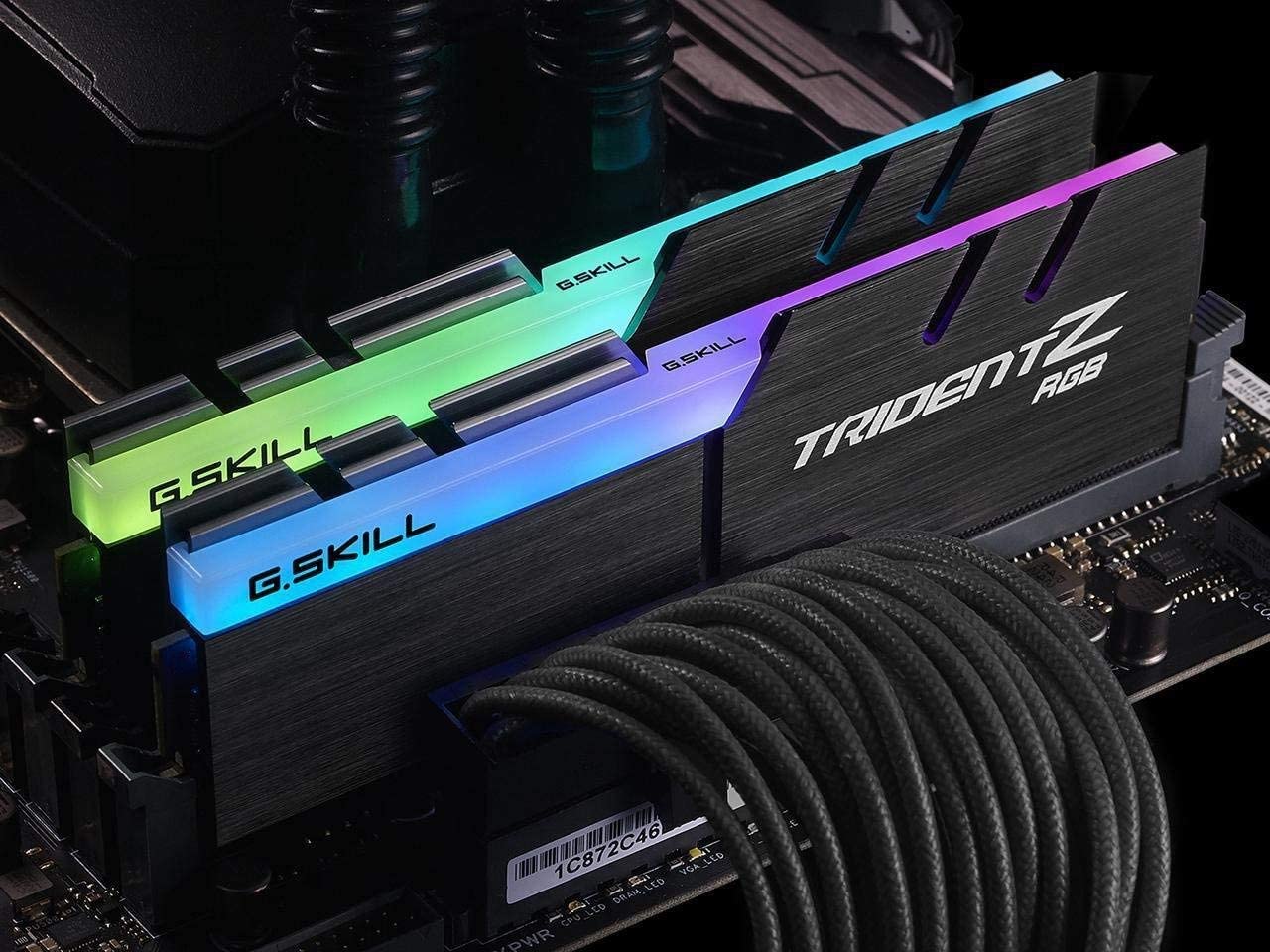 DiazBiffle uses the G Skill's Trident Z RGB name. As the name suggests, the memory comes with RGB lighting capability that is compatible with the RGB of most motherboards. This can also be customized through a free-to-download utility app from G Skill.
The memory comes in 2 x 16GB modules, DDR4-3200, 288-Pin, CAS Latency CL16 (16-18-18-38) at 1.35V and is a favorite of Gronkh and StableRonaldo (Checkout Gronkh's and StableRonaldo's bios).
DiazBiffle Warzone Settings
DiazBiffle's Video Settings
Display
| | |
| --- | --- |
| Display Mode | Fullscreen |
| Screen Refresh Rate | 240 |
| Display Resolution | 2560 x 1440 |
| Render Resolution | 100 |
| Aspect Ratio | Automatic |
| VSync | Disabled |
| Custom Frame Rate Limit | Unlimited |
| Nvidia Reflex Low Latency | Enabled +Boost |
| Display Gamma | 2.2 (sRGB) |
Details and Textures
| | |
| --- | --- |
| Streaming Quality | Normal |
| Texture Resolution | Normal |
| Texture Filter and Anisotropic | Normal |
| Particle Quality | High |
| Bullet Impacts and Sprays | Disabled |
| Tessellation | Disabled |
| On-Demand Texture Streaming | Enabled |
Shadow and Lighting
| | |
| --- | --- |
| Shadow Map Resolution | Low |
| Cache Spot Shadows | Disabled |
| Cache Sun Shadows | Disabled |
| Particle Lighting | Normal |
| DirectX Raytracing | Disabled |
| Ambient Occlusion | Disabled |
| Screen Space Reflection | Disabled |
Post Processing effects
| | |
| --- | --- |
| Filmic Strenght | 1.00 |
| Nvidia DLSS | Disabled |
| Anti-Aliasing | Off |
| Depth of Field | Disabled |
| World Motion Blur | Disabled |
| Weapon Motion Blur | Disabled |
| Film Grain | 0.00 |
| Dynamic Resolution | Disabled |
General Settings
| | |
| --- | --- |
| Field of View | 120.00 |
| ADS Field of View | Affected |
| Brightness | 50.00 |
| Horizontal HUD Bounds | 100.00 |
| Vertical HUD Bounds | 100.00 |
| Color Bind Type | Disabled |
| Color Bind Target | Disabled |
| Min Map Shape | Square |
| Min Map Rotate | Enabled |
Audio Settings
| | |
| --- | --- |
| Audio Mix | Boost Low |
| Master Volume | 27.00 |
| Music Volume | 0.00 |
| Dialogue Volume | 80.00 |
| Effects Volume | 50.00 |
| Juggernaut | Disabled |
| Hit Maker Sound effects | Classic |
| Mono Audio | Disabled |
Controller Settings
| | |
| --- | --- |
| BR Button Layout | Default Flipped |
| Stick Layout Preset | Default |
| Invert Vertical Look | Disabled |
| Dead zone | 0.03 |
| Horizontal Stick Sensitivity | 6 |
| Vertical Stick Sensitivity | 6 |
| ADS Sensitivity Multiplier (Low Zoom) | 1.00 |
| ADS Sensitivity Multiplier (High Zoom) | 1.00 |
| Aim Response Curve Type | Dynamic |
| Controller Vibration | Disabled |
| Aim Assist | Standard |
| Scale Aim Assist with FOV | Disabled |
| Weapon Mount Activation | ADS +Melee |
| Weapon Mount Movement Exit | Enabled |
| Aim Down Sight Behaviour | Hold |
| Equipment Behaviour | Hold |
| Use/Reload Behaviour | Contextual Tap |
| Depleted Ammo Weapon Switch | Enabled |
| Ammor Plate Behaviour | Apply One |
| Slide Behaviour | Hold |
| Auto Move Forward | Disabled |
| Automatic Sprint | Automatic Tactical Sprint |
| Vehicle Camera Recenter | Enabled |
| Parachute Auto Deploy | Disabled |
DiazBiffle's Family
Details regarding DiazBiffle's romantic life are unavailable. Hence, we couldn't find out the names of his current or previous partners.
DiazBiffle's Net Worth and Career Earnings
As of writing, DiazBiffle's net worth is under review. Still, we found out his primary sources of revenue, which are as follows:
Twitch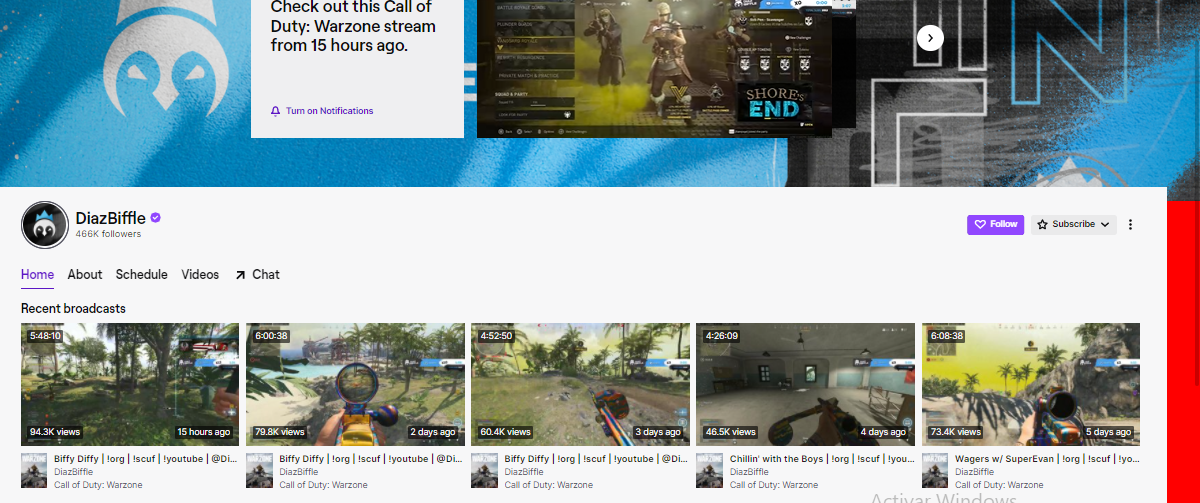 DiazBiffle regularly streams Call of Duty: Warzone on Twitch. A majority of his over 460K followers on this platform enjoy his streams and take advantage of them to chat with him.
Others even send him tips to encourage him to stream on and appreciate his insane playing skills.
Even though DiazBiffle has kept his Twitch earnings a secret, we trust that they'll add to his yet-to-be-identified net worth.
YouTube
YouTube is another website that has been handy in helping DiazBiffle earn a living.
He created his YouTube channel in 2018 and has uploaded over 200 videos with nothing short of top-class gaming content. So far, they have attracted approximately 25,258,401 views, making DiazBiffle eligible for payments from this widely popular platform as long as he has monetized at least 80% of them.
Esport Companies
DiazBiffle is a content creator for Complexity Gaming, a leading American esport organization with teams competing in different titles, including Call of Duty, Counter-Strike, Valorant, Fortnite, Halo, and Apex Legends.
Like tons of gamers signed with various esport teams today, DiazBiffle hasn't divulged his salary. All the same, the sum he receives has enhanced his net worth.
Gaming Competitions
As of 2021, DiazBiffle had made $230,658.34 following his participation in 45 Call of Duty: Warzone competitions.
In 2020, when DiazBiffle was only 17, he brought in $25,566.67, 11.08% of his total tournament earnings, through playing nine games.
The following year, thirty games enabled him to earn $165,591.67, accounting for 71.79% of his total tournament play earnings.
In 2021, DiazBiffle only participated in six gaming competitions, enabling him to pocket $39,500.00, 17.12% of his total career earnings as an esport player.
Sponsorships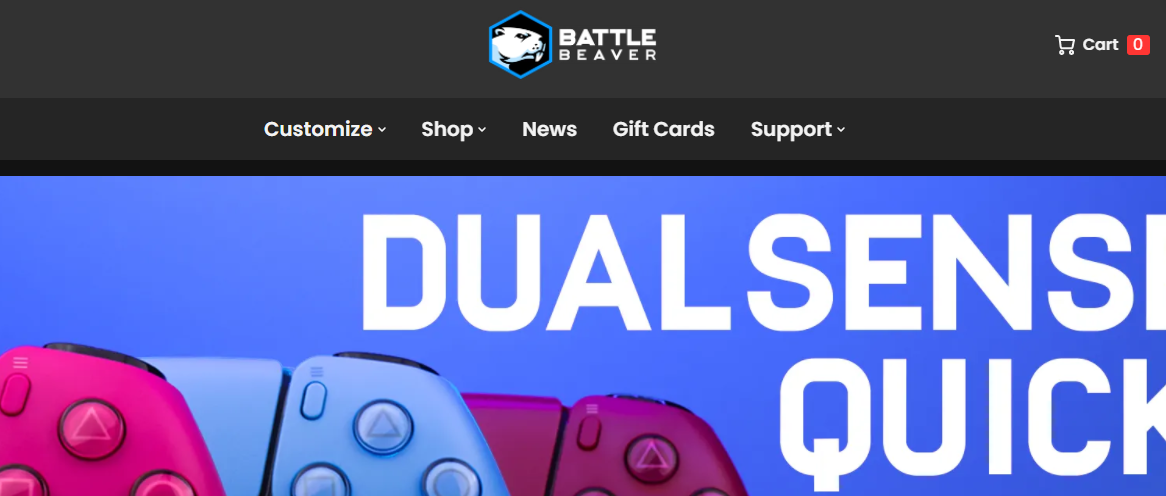 DiazBiffle has bagged several sponsors as an individual esport player and a member of the Baka Bros. These include Scuf Gaming, Battle Beaver, and G-FUEL.
These sponsorships have undoubtedly boosted his annual income and, consequently, his net worth.
See also: Summit1g Bio
DiazBiffle's Retirement and Post Professional
Based on his social media activity and that he recently joined Complexity Gaming, DiazBiffle's career is on an upward trajectory, and he's not retiring soon. Plus, he's only 19. So we bet he intends to continue streaming and playing video games.
DiazBiffle's Merch
DiazBiffle has previously availed merch for his fans, but it's all sold out as of this writing. Don't give up just yet, though. We found some DiazBiffle-inspired products offered by several independent designers.
Check out the top options to explore: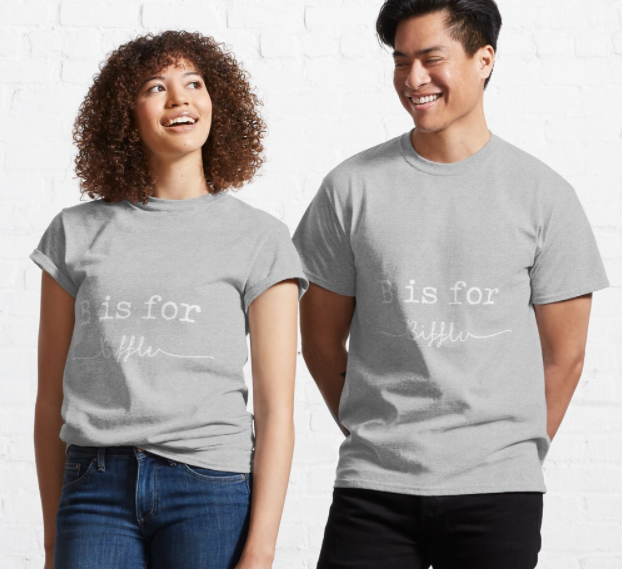 Interested in a quality DiazBiffle-inspired tee to wear every day? Check out this one brought to you by Psycholuvred.
It's jam-packed with plenty of convenient features.
For starters, it's available in many colors, such as black, grey, heather grey, denim heather, and brown. If you prefer brighter options, there's white, light blue, and crème.
In addition, this tee comes with a generous fit. And the best part is, you have over five sizes to choose from.
Something else you might like about this t-shirt is its durability, boosted by its neckband and double-needle hems. But, of course, your tee's life span boils down to how well you take care of it.
Notably, Psycholuvred has designed several other styles for this t-shirt. Examples of these are the BIFFLE Long T-Shirt, BIFFLE Baseball ¾ Sleeve T-Shirt, BIFFLE Chiffon Top, and BIFFLE Relaxed Fit T-Shirt.
As a DiazBiffle enthusiast, consider this poster to decorate your work or living space.
It's printed on a semi-gloss paper, making it ideal for you if you're hunting for a piece of art with less reflectivity.
Besides, there are small and medium sizes for you to pick from – so feel free to choose what suits your décor needs.
Supposing you still want to explore more Biffle-inspired décor pieces, check out the B is for BIFFLE, BIFFLE Canvas Print, or B is for BIFFLE, BIFFLE Metal Print.
Frequently Asked Questions about DiazBiffle
Question: Which is DiazBiffle's hometown?
Answer: DiazBiffle's hometown is not public knowledge as he hasn't disclosed it yet.
Question: Apart from Call of Duty: Warzone, which other games does DiazBiffle play?
Answer: Even though DiazBiffle mainly streams Call of Duty: Warzone, he can also comfortably play titles such as Call of Duty: Vanguard, The Forest, Call of Duty: Cold War Season 3, and Call of Duty: Modern Warfare.
Question: Does DiazBiffle accept donations?
Answer: Yes. DiazBiffle doesn't mind donations or tips from any member of his massive pool of fans.
Question: Where does DiazBiffle live?
Answer: DiazBiffle is currently based in Texas.
Question: Are the Baka Bros related?
 Answer: Although DiazBiffle, LuckyChamu, and Repullze are all about family, they are not blood relatives.
Research Citations
https://thekinetic.co/creators/baka-bros/
https://www.esportsearnings.com/players/79926-biffle-diaz/results-by-age
https://twitter.com/diazbiffle/status/1450651850026389506?lang=en
https://esportspedia.com/streamers/DiazBiffle
https://finance.yahoo.com/news/complexity-gaming-signs-popular-warzone-120000689.html
https://thekinetic.co/creators/baka-bros/
Recommended Reads: