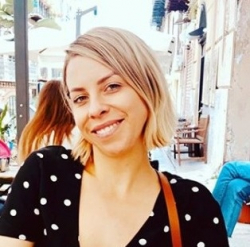 Latest posts by Jodie Chiffey
(see all)
Kyedae Shymko is a Canadian Twitch streamer, YouTuber, model, social media influencer, and content creator for 100 Thieves.
This bio grants you the chance to know Kyedae on a deeper level. Read on to uncover details about her streaming career and love life. We've also touched on her revenue streams, so you know exactly how she's doing financially.
Kyedae's Bio Facts
| | |
| --- | --- |
| Real Name | Kyedae Shymko |
| Birthdate | December 1, 2001 |
| Birthplace | Canada |
| Nickname | Kyedae |
| Height | 5 inches 9 feet |
| Nationality | Canadian |
| Zodiac Sign | Sagittarius |
| Siblings | Kyedae has a sister |
| Partner/Boyfriend | Kyedae's boyfriend is TenZ |
| Games Played | Valorant |
| Net Worth | Approximately $400,000 |
| Social Media | Twitch: Kyedae, Twitter:@kyedae YouTube: Kyedae Instagram: kyedae |
| Awards | Kyedae is yet to win an award |
| Last Updated | March 2022 |
Kyedae's Birthplace and Early Life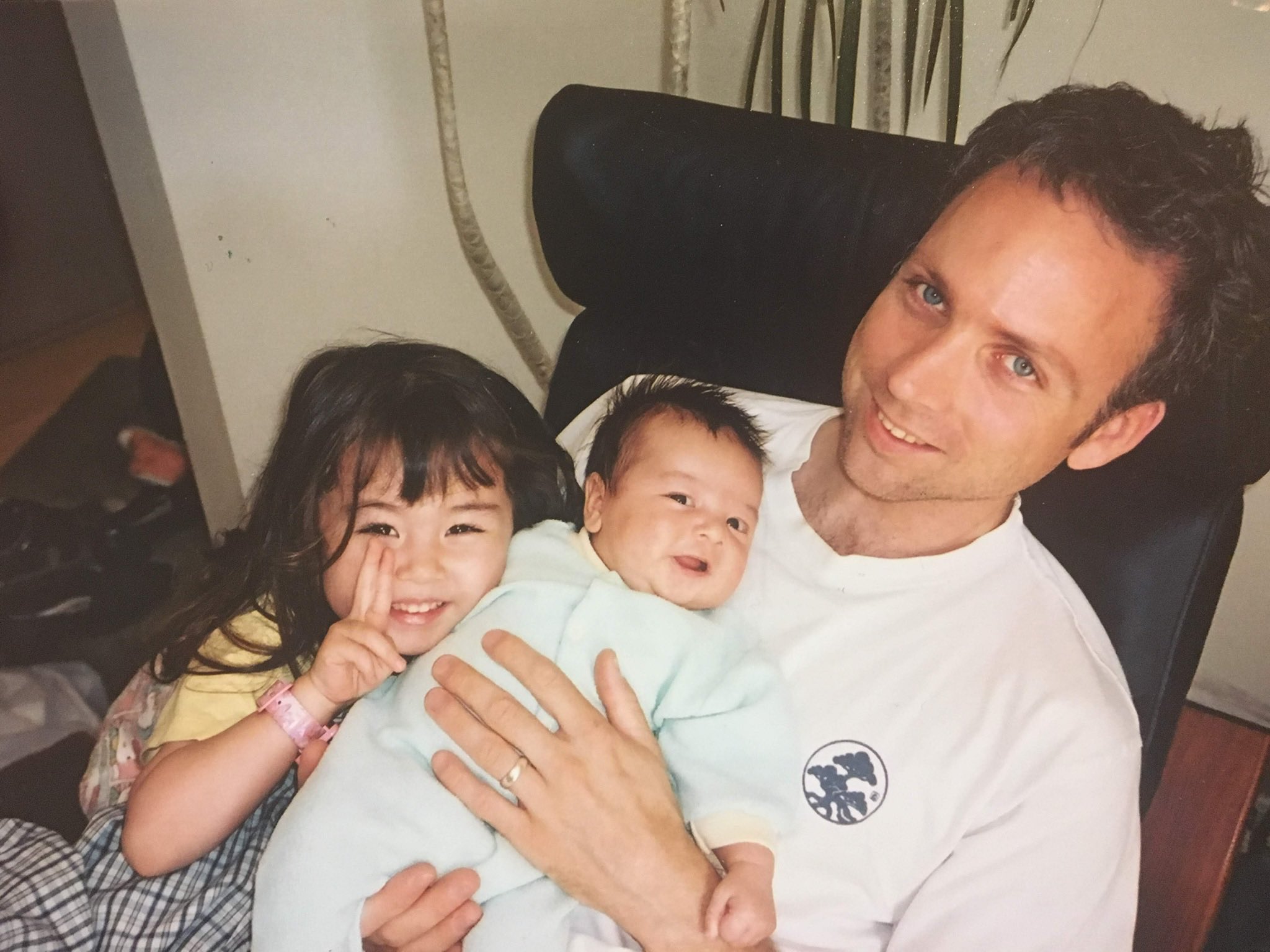 Kyedae Shymko was born in Canada on December 1, 2001.
She has a sister named Sakura Shymko, but she hasn't mentioned any other siblings.
Kyedae attended a local private high school before joining the University of British Columbia to study biology, her passion.
Her parents backed her when she started video gaming after realizing this exhilarating activity didn't distract her from her studies.
How Did Kyedae Get Started Gaming?
Precise details about when Kyedae began playing video games are unavailable.
Our research shows that she opened her Twitch channel in October 2020.
Her partner, Tyson "TenZ" Ngo, who was already thriving in the gaming scene, helped her out by giving her some valuable Valorant tips.
Factually, Kyedae's fame started soaring after she frequently appeared on TenZ's streams. So naturally, his fans were curious to know the identity of his girl, which prompted a large portion of them to check out her Twitch channel.
Right now, she has built a massive following, with a majority of her devotees watching her streams daily.
Kyedae's Videos
As you might already know, Kyedae and TenZ relish creating vlogs together. Check this one out to see their enviable chemistry on screen, not to mention impressive cooking skills as they prepare delicious butter chicken.
Nothing beats a boyfriend who's always down to help you out! Evidently, Kyedae and TenZ make the ultimate couple. They enjoy doing a ton of stuff together, including building a top-tier gaming setup, as you'll see in this 11-minute video Kyedae uploaded on YouTube a few weeks back.
Kyedae's Gaming Setup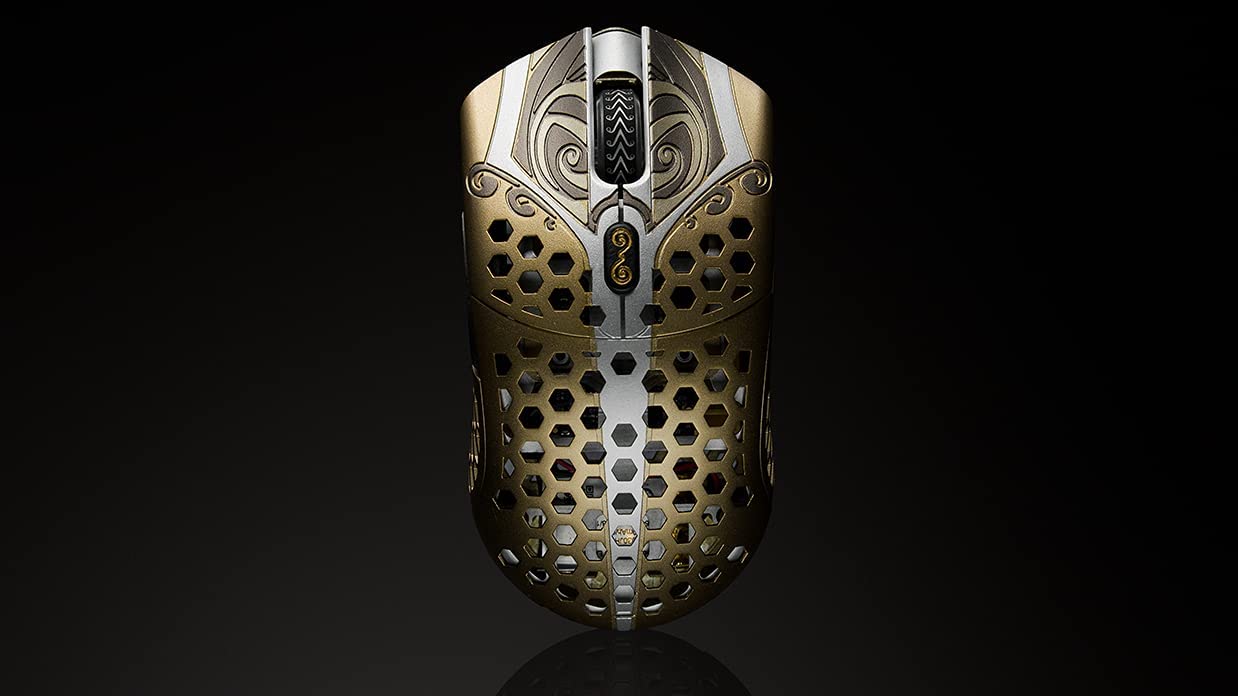 Kyedae uses the Finalmouse Starlight 12. This is an ambidextrous optical sensor mouse that is remarkably light, versatile, and optimized for casual and competitive gaming. The fanciful mouse is available in 4 designs, whose overall production was capped at 2500 per design.
The mouse has a magnesium alloy chassis with a honeycomb design, a thin plastic base, a micro-USB connector port, and no lighting. Combined, these ingenious structures significantly lower their weight to a partly 42g for the lightest and a measly 47g for the heaviest. This automatically makes it rank as the ultra-lightest gaming mouse in the market as of writing this bio.
The mouse has a very low lift-off distance, a high polling rate, and a very consistent sensor. Further, it has only 4 CPI presets for Kyedae to choose from and non-programmable buttons on either side.
Other key features include a battery that can power Kyedae's gaming for a solid 160 hours and rubber feet that smoothly glide on desks or mousepads.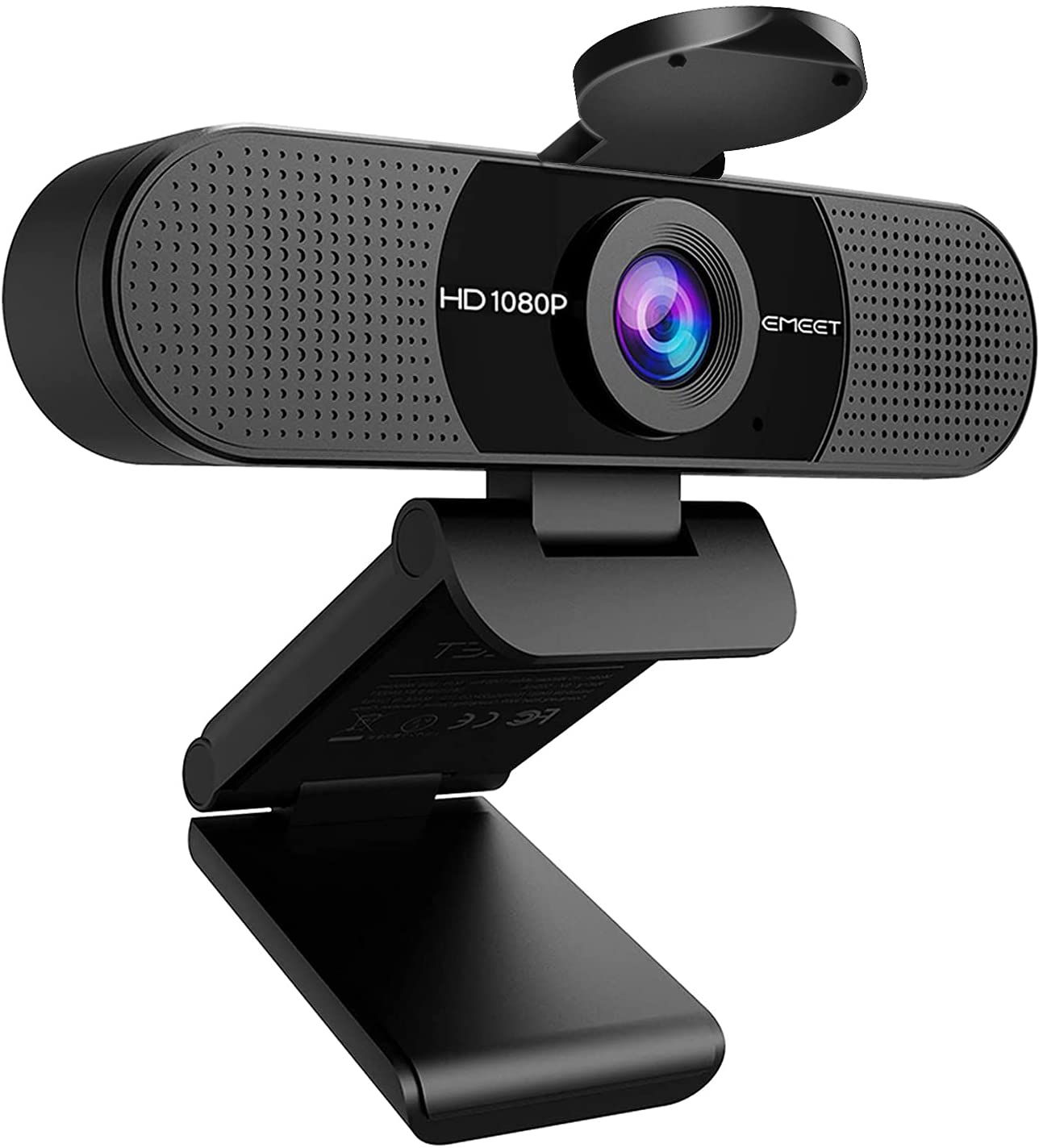 The Logitech C922 is an advanced version of Logitech C920. The webcam is a magnificent choice for streamers who are out for simple setup cameras with excellent video quality.
As Imaqtpie (proceed to Imaqtpie's bio)and Kyedae can attest, the camera can record at 1080p at 30fps or 720p at 60fps thanks to its 3mp optical sensor. To record, the camera is clipped to flat screens or stands before being adjusted to varying fields of view that can be adjusted to 90 degrees.
As an add-on, the plug-and-play camera comes with a tripod desk stand, two omnidirectional stereo microphones with noise reduction technology, and an integrated RightLight 2 light correction technology.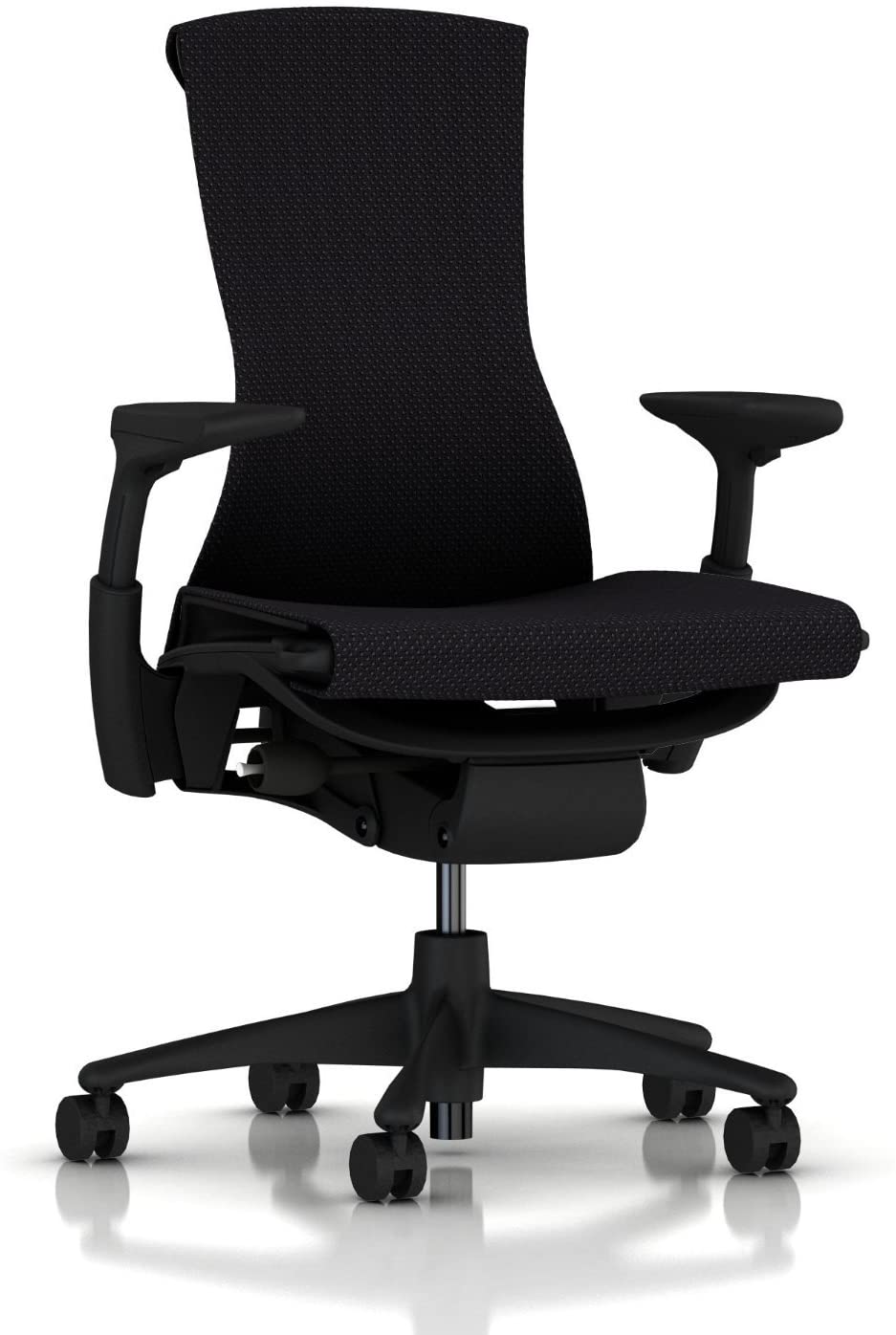 The Herman Miller Embody is the true embodiment of comfort, versatility, and durability. Thanks to the ultra-comfy overall design that starts from the headrest, and cascades to all body parts, Kyedae knows no back pains, wrist strains, or even lumbar aches.
For starters, the chair has advanced layers of technology that continuously and seamlessly work to align to her body contours. This encourages better posture, increased movements, and better focus so that she can commit all her mental resources to Valorant.
The chair also features the backfit adjustment technology thanks to expert anatomy enthusiasts whose contributions never go unnoticed. This cutting-edge technology renders the seat capable of aligning its backrest to Kyedae's central spine. And once she sits, the backrest is tuned to be in tandem with her body movements so that it will recline, lean, or sway as her spine.
With this, Kyedae can achieve a neutral, natural, and balanced posture to see her through long hours of streaming.
Other key features include a pixilated support which we extensively covered in Moonmoon's bio (proceed to Moonmoon's bio), balanced technology, functional design, and versatile adjustments.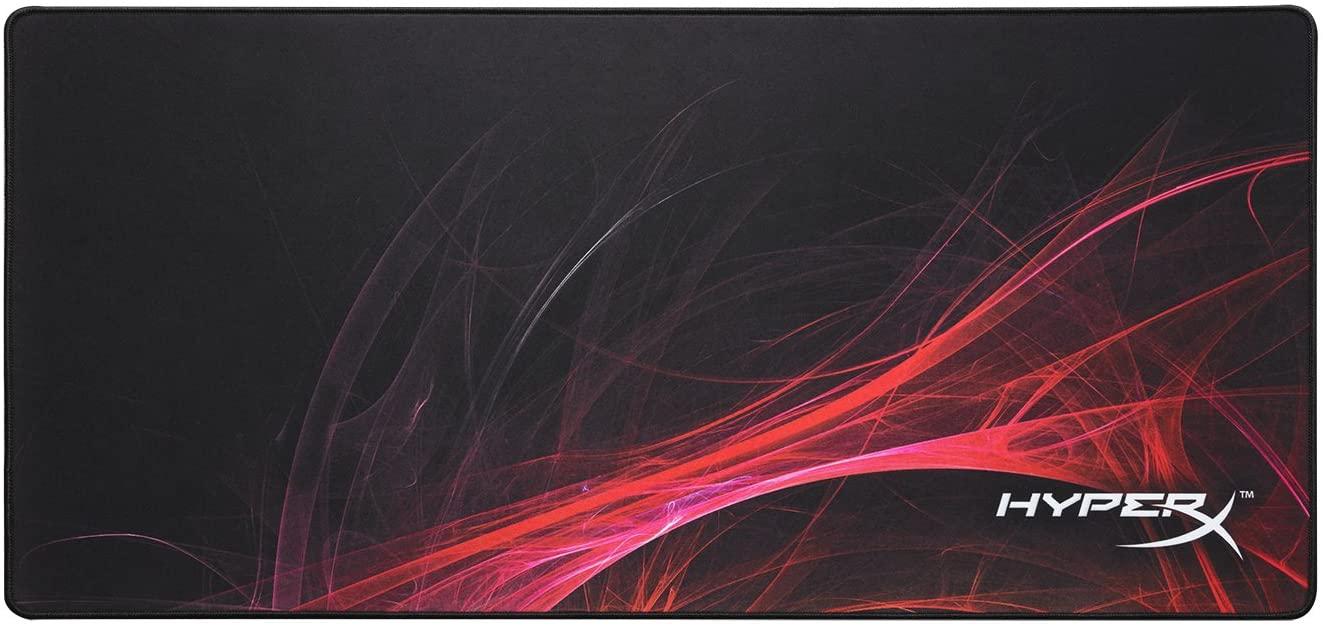 Kyedae fancies the Hyper X Fury S speed edition, and for good reason. The mouse pad has a densely woven surface for accurate optical tracking allowing Kyedae's mouse to smoothly glide as she precisely picks out targets.
To consistently adhere to her desk and prevent it from bundling into a pile, the pad has a natural rubber textured underside for stability. This, combined with a fairly generous movement space of 90 x 24 x 0.4cm (35.4 x 16.54 x 0.16"), allows Kyedae to conveniently draw her guns and deliver accurate, precise, and instantaneous killer shots.
Further, the pad's surface is pillow-soft, thanks to its rare cloth surface provides an extensively comfortable surface for Kyedae's wrists. Pair this with seamlessly, anti-fray stitched edges that prevent wear and pulling apart, and you will appreciate Kyedae's preference for this durable pad.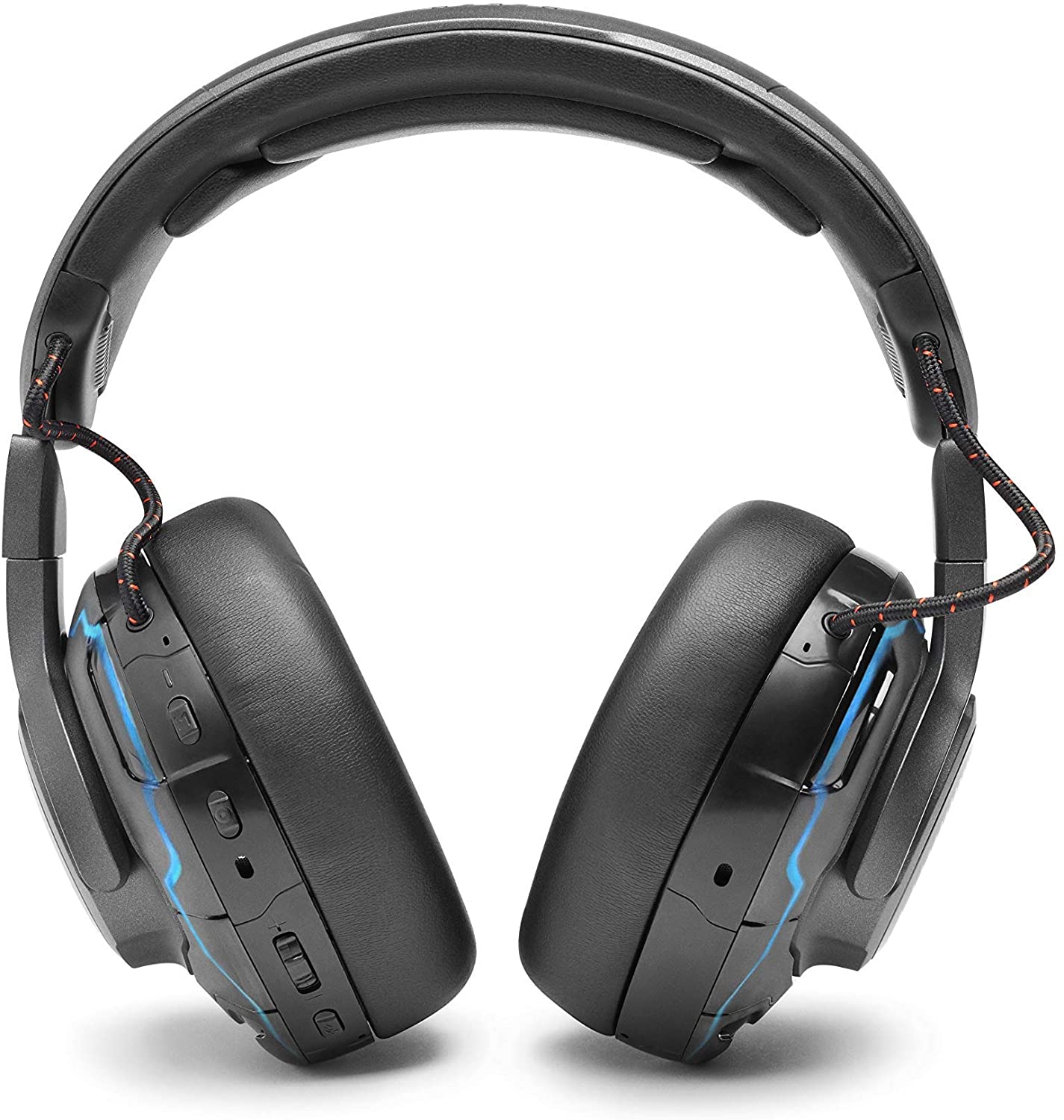 In Kyedae's gaming world, visual and audio are survival. This is why she went for the portable over-ear wired gaming headset in the name of JBL Quantum One.
The headsets have closed-backed earcups with noise cancellation effects to fully immerse Kyedae in the thrill of tracking enemies, stealthily take them out before excellently amplifying every single victory of hers.
The headset has a frequency sensitivity of 95 (1kHz/1mW (dB), a nominal impedance of 32Ω, and a frequency response of 20-40,000Hz. All these work alongside the headset's JBL QuantumSPHERE 360 technology to bring to life a truly competitive gaming edge for Kyedae.
It also has memory ear cushions submerged in soft leather to take out the strain during marathon gaming sessions. Other key features include RGB lighting effects, detachable boom microphone, USB connection, and compatibility with multiple devices.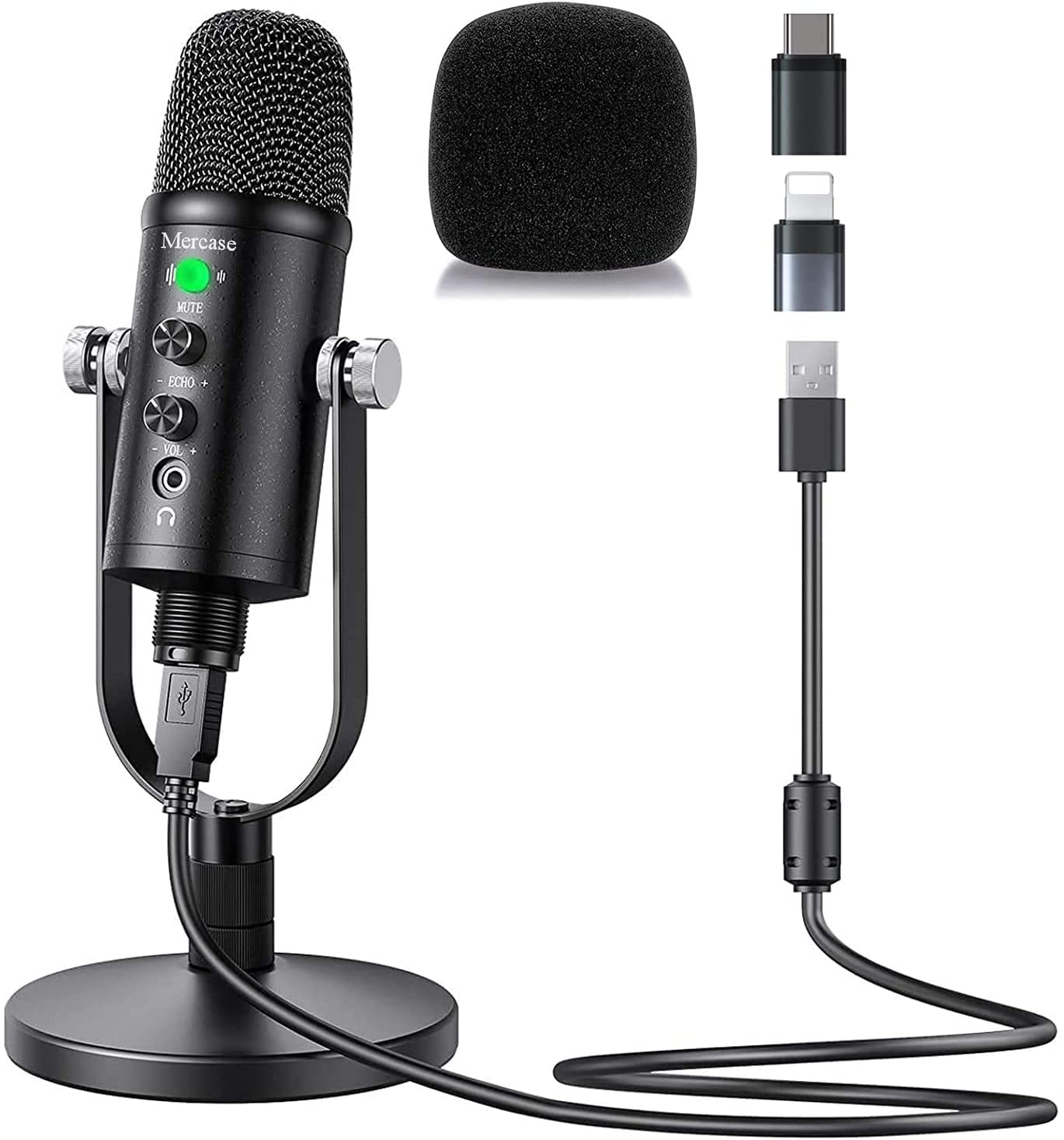 Kyedae, similar to Ninja (checkout Tyler Blevins' bio), knows the value of quality audio in gaming. For them, no other mic does this better than the Electro-Voice RE-20. For starters, the plug-and-play microphone does not require drivers or software. Instead, it uses a 3.5mm plug headset for connection to devices.
It also has a zero-latency headphone jack that instantaneously relays audio, a built-in LED light to check working status, as well as an accessible mute knob.
Further, the cardioid microphone only picks Kyedae's sounds clearly and precisely, shielding against unwanted noises to her teammates. It also has DSP processing with an adjustable reverberation function, which makes Kyedae sound nothing but her best when streaming.
Kyedae's Audio interface: GOXLR mini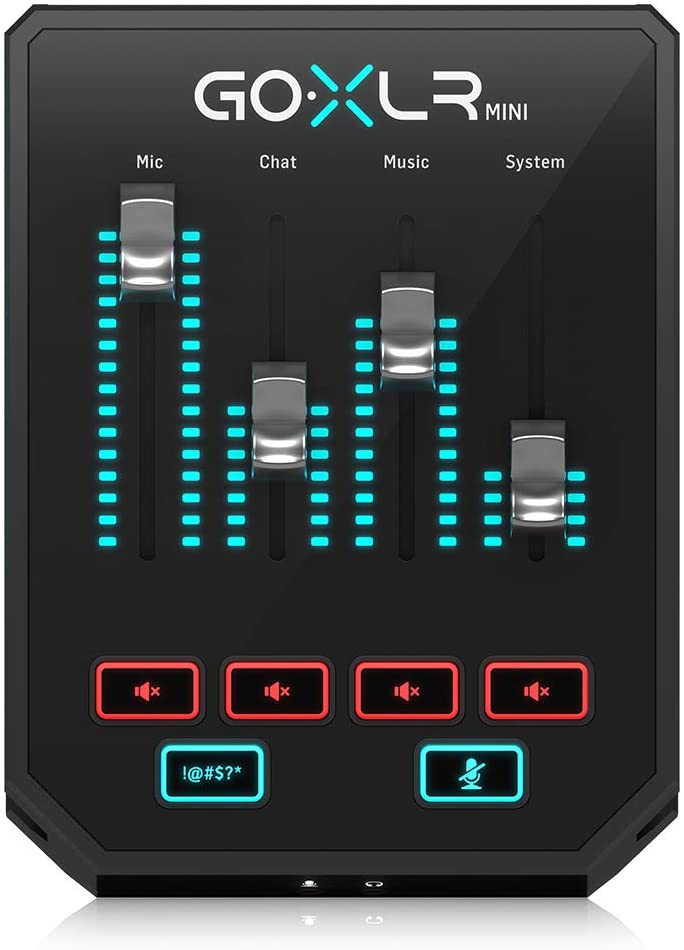 Kyedae uses the GOXLR mini audio interface to remain on top of things for all her audios. The audio interface features flexible and intuitive USB-based mixing that is easy and simple to use to conveniently allow her to go live and broadcast in no time.
Other key features include a PC app that lets her control and recalls all her Valorant settings, a Studio quality EQ, compression, and gating to make her voice clear and audible.
Kyedae's Keyboard: MilkTeaboards
Kyedae uses a custom MilkTeaboards keyboard. The keyboard has a 65% layout making it compact to allow for better mouse movements for Kyedae. It is also highly durable and can withstand prolonged keypresses thanks to the 65% Acrylic build and aluminum plates.
Other than making the keyboard durable, the acrylic and aluminum building materials also make it lightweight and portable.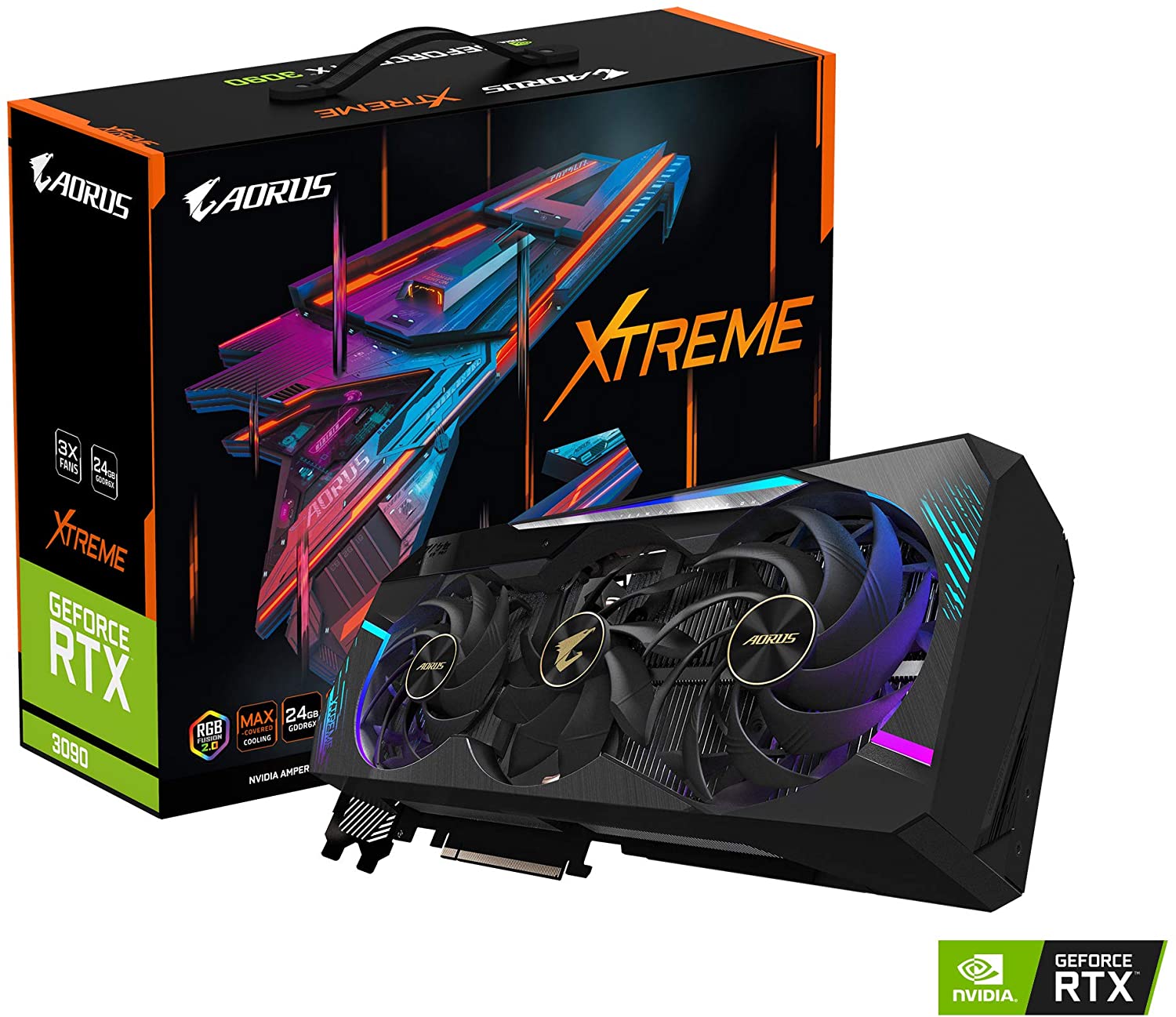 The Nvidia GeForce RTX 3090 is a superb gaming graphics card whose true potential is often underrated but not by the likes of Dakotaz and Kyedae.
Firstly, the card parks gigantic cooling heat sinks to absorb and dissipate the massive heat produced by the processors. It also comes with RGB 2.0 fusion to allow Kyedae to customize her set up to give it that aesthetic feel that she is known for.
Secondly, the card runs on 3rd Generation Tensor Cores, which gives Kyedae's gaming a competitive edge courtesy of the core's performance boost. Additionally, it can also encode playable 8K and give impressive 3D rendering.
Combine this with an ultra-fast 24 GB GDDR6X memory interface, and you can acknowledge that, indeed, Kyedae does get value for money from her GeForce RTX 3090.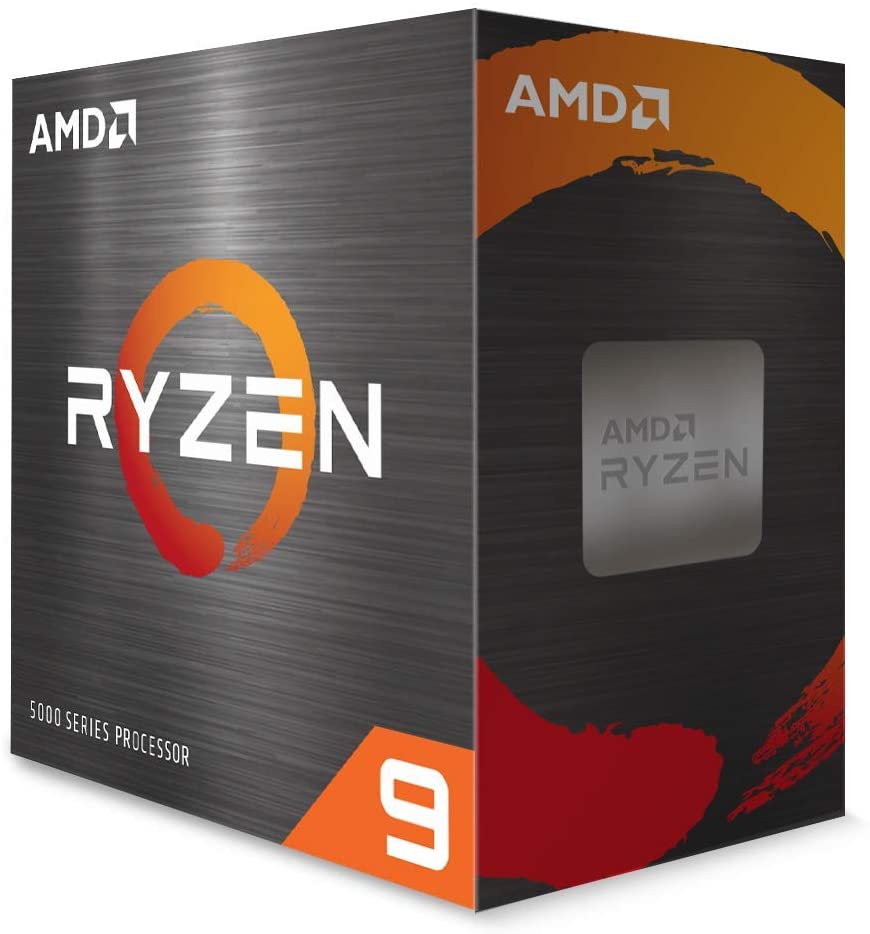 Kyedae's Ryzen 9 5900X processor is a multipurpose processor optimized for streaming, gaming, and other demanding tasks. Therefore, it wasn't by chance that she picked this outstanding gaming piece whose predecessors have performed well above average.
The processor boasts of 12 cores and 24 threads that concurrently work to allow Kyedae to play, stream and carry out other processor power demanding tasks simultaneously. These cores operate at 3.7 GHz with a TDP of 105 W and a Boost frequency of up to 4.8 GHz.
Further, the processor is designed using powerful Zen 3 architecture that supports socket AM4 motherboards. This makes it capable of supporting up to 128 GB of dual-channel DDR4-3200 memory, all working together to give Kyedae the ultimate gameplay she deserves.
The only downside to this processor is that it does not come with coolers, but it makes up for this is with the capability to deliver elite 100-plus FPS, support for PCIe 4.0, and pre-unlocked for overclocking.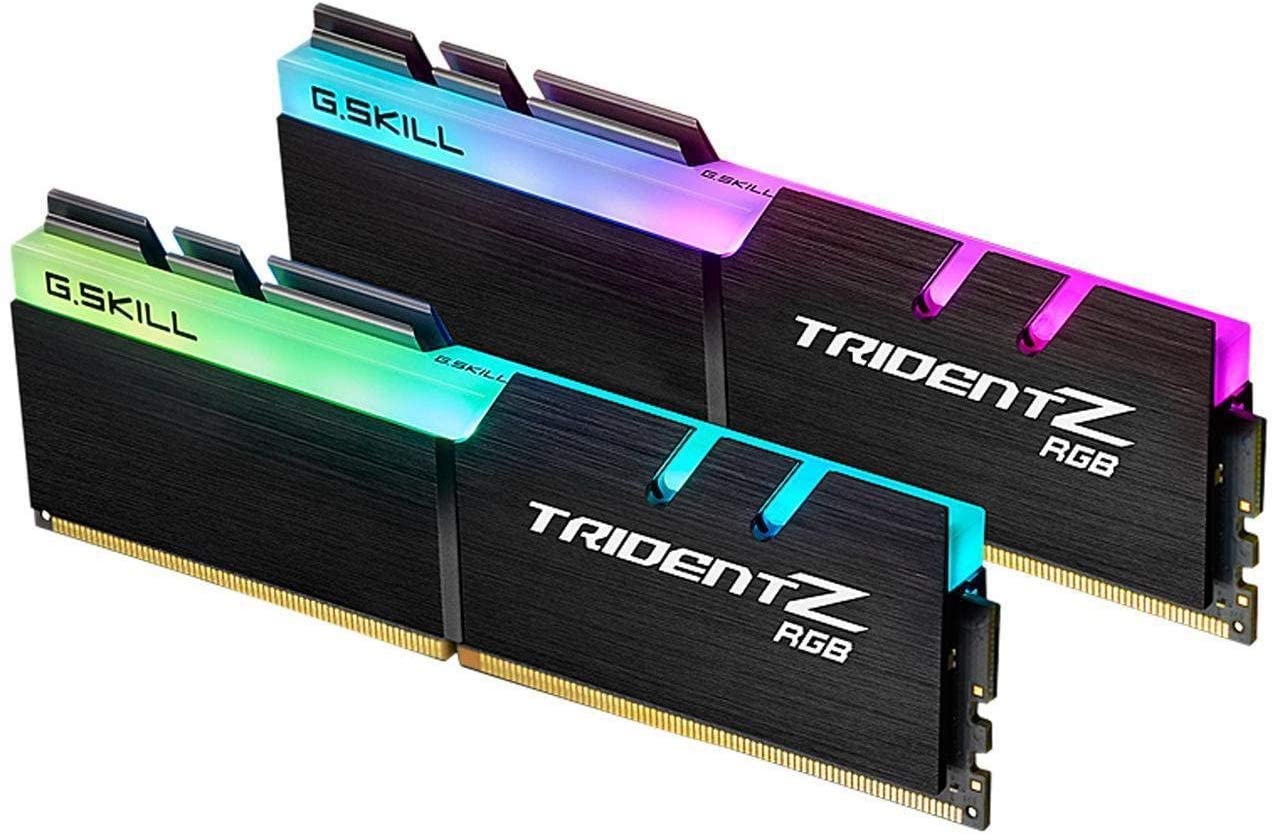 Kyedae uses the G Skill Trident Z 32GB DDR4 memory kit. This particular memory comes with RGB lighting with nearly limitless customization options to be in sync with her overall setup. Its compatibility is as versatile as its RGB customization that ranges from AMD Ryzen 3000, X570 Series, and stretches to Intel Z390.
Some other key features include 288-Pin, CAS Latency CL18 (18-22-22-42) at 1.35V.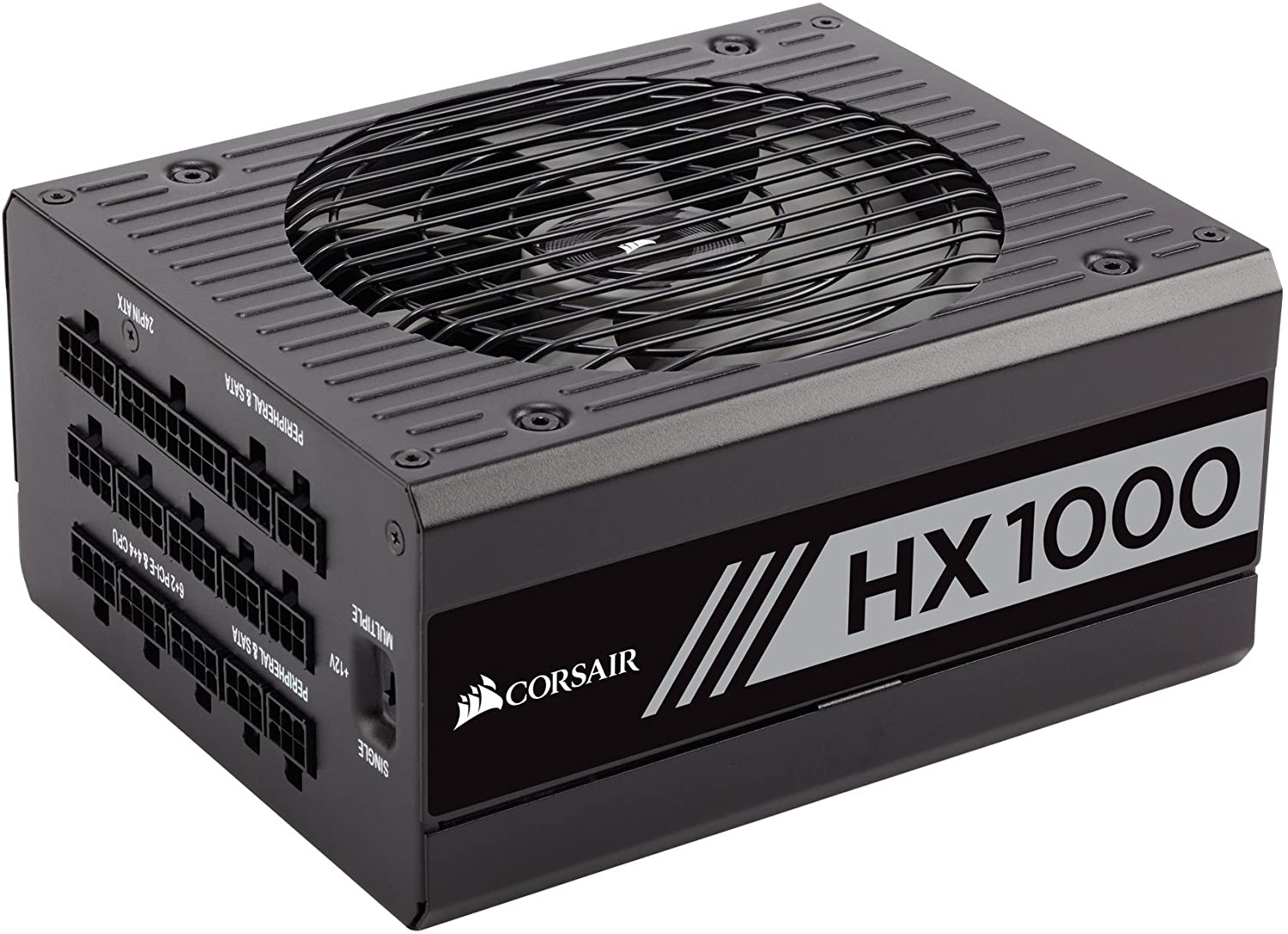 Kyedae uses the Corsair HX1000 power supply unit to regulate her voltage and wattage. The power supply features 80 plus platinum that is optimized to efficiently supply power at lower energy costs.
Similar to Legendarylea's (proceed to Legendarylea's bio), her PSU is fully modular with low-profile cables that allow Kyedae to only use the cables she needs. This makes for a clutter-free setup, and an overall cleaner build to afford her better airflow.
Other key features include the FDB fan with Zero RPM mode that is virtually silent to allow her to focus on her gaming.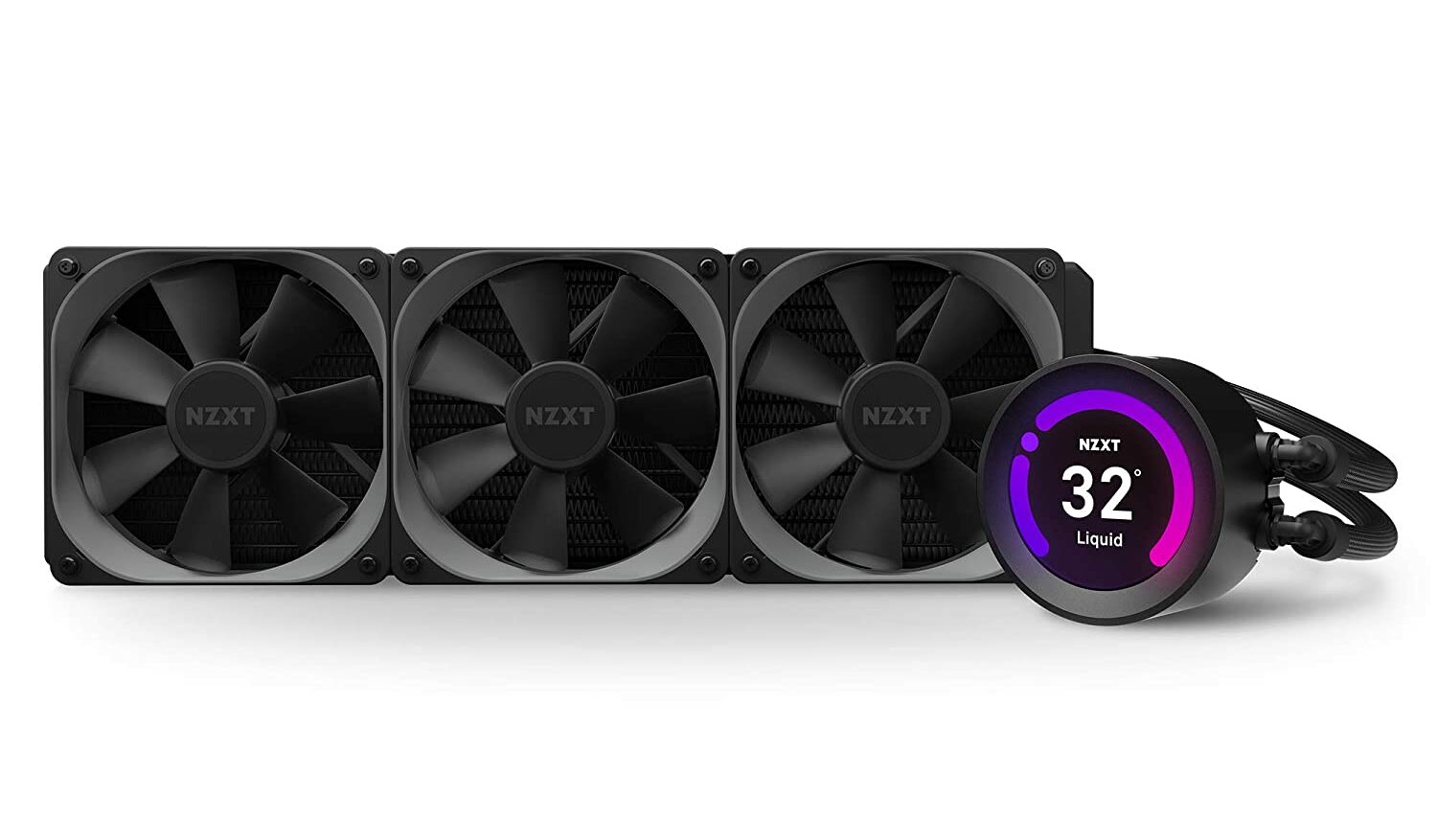 Last on Kyedae's setup list is the Kraken Z73 RGB cooler. A cooler is often the first line of defense for the gaming setup's overheating systems. This is especially so for her processor, which can overheat up to 70 degrees or more. It is, therefore, natural that she had to invest in a superb cooler.
The Kraken Z73 is a compact liquid and air cooler that can comfortably fit in most cases. It comes with customizable RGB lighting that allows for expansive customization options.
It also boasts of a 2.36" LCD screen that Kyedae uses to tweak her CPU cooler to her liking. Further, through the compatible customizing software, she has the option of controlling and managing her PC's performance through intuitive controls.
For performance, the cooler features a chamfered intake and fluid dynamic bearings that silently work to guarantee long-term reliability, superior performance, and an ultimate cooling experience.
Kyedae Valorant Settings
Kyedae's Video Settings
| | |
| --- | --- |
| Window Mode | Full Screen |
| Screen Resolution | 1920 x 1080 |
| Material Quality | Low |
| Texture Quality | Low |
| Detail Quality | Low |
| UI quality | Low |
| Vigente | On |
| V-sync | Off |
| Anti-aliasing | None |
| Anisotropic Filtering | 1X |
| Improve Clarity | On |
| Bloom | Off |
| Distortion | Off |
| First-Person Shadow | Off |
Kyedae's Valorant Mouse Settings
| | |
| --- | --- |
| DPI | 800 |
| Sensitivity | 0.485 |
| Scope Sensitivity | 1 |
Kyedae's Keybind Settings
| | |
| --- | --- |
| Walk | W |
| Crouch (Hold) | L-Ctrl |
| Jump | Spacebar + Mousewheel |
| Use Object | F |
| Primary Equipment | 1 |
| Secondary Equipment | 2 |
| Equip Melee | 3 |
| Equip Spike | 4 |
| Ability 1 | Q |
| Ability 2 | E |
| Ability 3 | C |
| Ultimate | X |
Kyadae's Crosshair
| | |
| --- | --- |
| Color | Cyan |
| Outlines | Off |
| Center Dot | Off |
| Inner Lines | 1/4/2/2 |
| Outer Lines | All o |
| Fade/Movement/Firing Error | All off |
Kyedae's Family
Kyedae is romantically involved with Tyson "TenZ" Ngo, a Canadian Valorant player and streamer with over 2M followers on Twitch. He's also a former Cloud9 player and is currently on Sentinels' roster.
TenZ's gaming journey began with playing Counter-Strike: Global Offensive, which he also turned out to be pretty skilled at. He only switched to Valorant in 2020.
Kyedae and TenZ haven't disclosed when they began dating. Still, they told their fans about their relationship in 2020.
They delight in streaming and creating YouTube content together, but they barely go into the details of their romantic life. Even so, these lovebirds seem to be in sync on all counts.
In addition, Kyedae and TenZ are also compassionate.
In March 2022, they volunteered to purchase a PC for a 15-year-old streamer after the teen's dad hurled hers into a pool following a disagreement with her sister. She had bought the computer with cash she'd earned from YouTube.
With Kyedae and TenZ's help, she would be able to go back to streaming and work on advancing her upcoming career as a content creator.
Kyedae's Net Worth and Career Earnings
As of this writing, Kyedae boasts a net worth of about $400,000. Let's discuss her diverse income sources below:
Twitch

Kyedae has over a million followers on Twitch, something she shares with Sweet Anita (check Sweet Anita's bio). This places her among the most favored streamers on this platform, and we bet she's well-paid for her entertainment services.
As per Twitch Tracker, this passionate Valorant player has over 4,000 subscribers, grossing over $10,000 monthly. We haven't included her ads and donations from her devotees yet, meaning she could be making a higher amount on this platform.
YouTube
We believe Kyedae has been making big bucks as a content creator on YouTube. Her channel has almost 40M video views and over 630K subscribers at this moment.
Typically, YouTube compensates creators per a thousand monetized views. But several factors always come into play when determining a creative's pay, including their popularity and ads.
Given Kyedae's fame and that she occasionally runs ads on her channel, she could have pocketed over $30,000 from this platform.
100 Thieves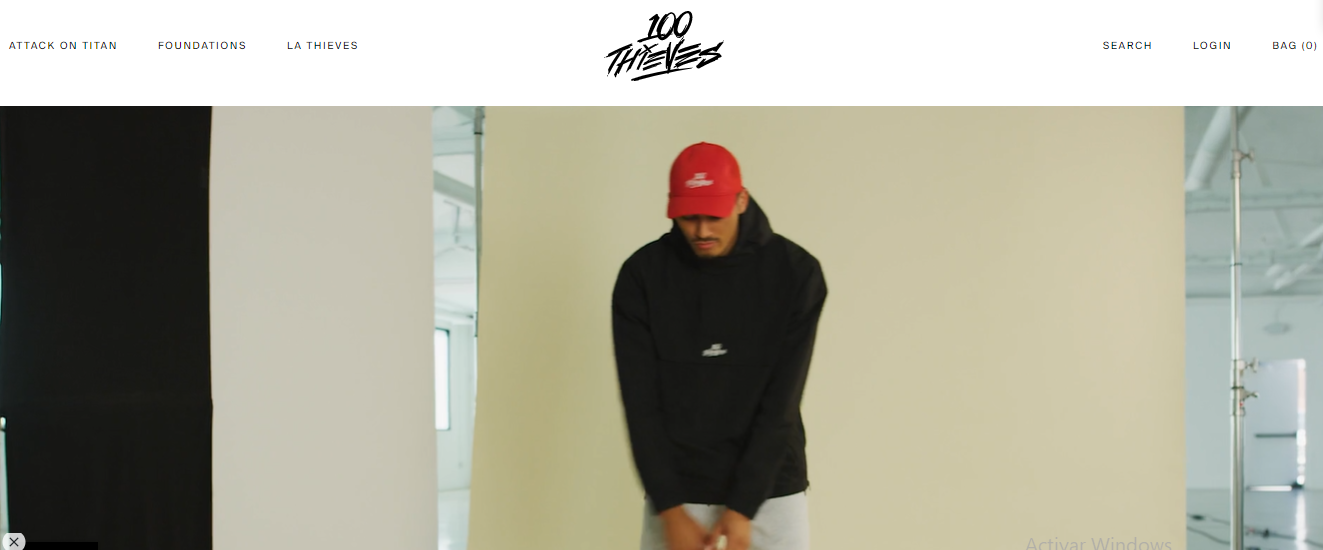 Kyedae is currently signed with 100 Thieves, a famous apparel brand and esport company based in the United States. She's doubtlessly an asset to this organization since she's a model and experienced video gamer.
Although Kyedae hasn't talked about her monthly salary, we trust it's a sizeable sum.
Notably, she's 100 Thieves' first non-US-based Twitch streamer and Valorant player. In addition, this model is also the youngest member ever to join this company's content creation team.
Kyedae's Retirement and Post Professional
We believe Kyedae's career is just getting started, and she still has a list of goals to work on as a YouTuber and Twitch streamer. Since she started seeing Tyson "TenZ" Ngo, her boyfriend, they've been creating content together, which is a good move for her career since he's more popular. We, and her over a million fans, can't wait to see how things pan out for her.
Kyedae's Merch
Kyedae hasn't started a merch store yet, and no independent designers are selling her products as of this writing. Therefore, you might experience a hard time finding her merch, but don't worry too much about this as it might be available in months or years to come.
Frequently Asked Questions about Kyedae
Question: Which high school did Kyedae attend?
Answer: Kyedae hasn't revealed the name of the high school she attended, though it was in her hometown.
Question: Does Kyedae have any hobbies?
Answer: Yes. When Kyedae is not streaming or playing her favorite titles, she massively enjoys discovering new fun locations. So far, she has explored various places, including Mexico and Japan.
 Question: Where does Kyedae live?
Answer: Kyedae currently lives in Canada with her folks.
Question: Is Kyedae enthusiastic about animals?
Answer: Yes. Kyedae loves animals. She even keeps a poodle named Kuro.
Question: Which organization manages Kyedae?
Answer: The United Talent Agency manages Kyedae to help her advance her growing streaming career.
Recommended Reads:
Research Citations
https://offlinetvandfriends.fandom.com/wiki/Kyedae
https://www.tubefilter.com/2021/04/14/100-thieves-signs-kyedae-elevate-women-gaming/