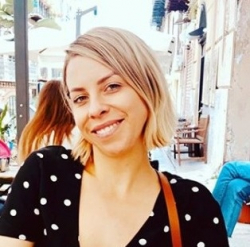 Latest posts by Jodie Chiffey
(see all)
Abe "BaboAbe" Chung is a popular Twitch streamer, social media sensation, video gamer, and server creator.
Certainly, BaboAbe is the epitome of adaptability. He can effortlessly play and stream various games, including Valorant, and League of Legends, some of Canada-based Kyedae's (check Kyedae's bio) fortes. In addition, he's also the owner and founder of Plus 1 Media, whose primary objective is to bridge the wide gap between new and traditional media.
Besides, BaboAbe is a former talent manager at the New York-based sports player & talent representation agency FTW Talent.
Craving to learn more about BaboAbe? This bio looks into various aspects of his life that may interest you, so keep reading. But, first, let's get rolling with these quick facts about him.
BaboAbe's Bio Facts
| | |
| --- | --- |
| Real Name | Abe Chung |
| Birthdate | June 25, 1993 |
| Birthplace | South Korea |
| Nicknames | BaboAbe, Abe, Abey Babey |
| Height | 5 feet, 6 inches |
| Nationality | Korean |
| Zodiac Sign | Cancer |
| Siblings | BaoBabe has a sister, Anna Haeun Chung |
| Children | None |
| Partner/fiancée | Wendy "Natsumiii" Luo |
| Games Played | Minecraft, Among Us, League of Legends, Teamfight Tactics Valorant, etc. |
| Net Worth | Between $1 and $5M |
| Social Media | Twitch: BaboAbe, YouTube: BaboAbe, Twitter: @BaboAbe |
| Awards | None |
| Last Updated | April 2022 |
BaboAbe's Birthplace and Early Life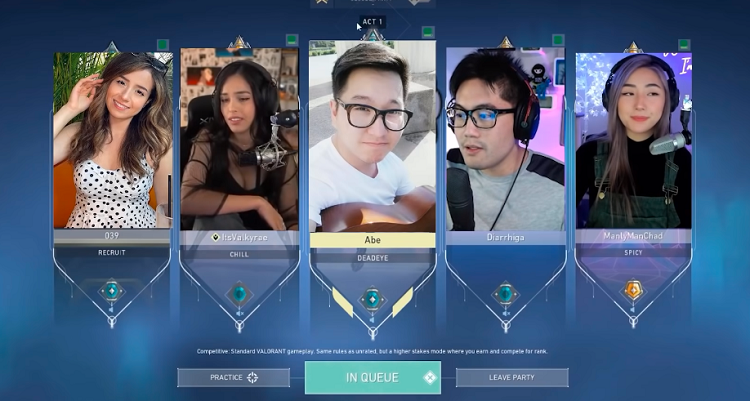 BaboAbe was born in South Korea on June 25, 1993.
BaboAbe's childhood was fun. When he wasn't in class studying or playing with his friends, he was enjoying quality time with his elder sister, Anna Haeun Chung.
He hasn't mentioned the high school he attended, but he was an enthusiastic student.
Our sources revealed that BaboAbe went to the University of Buffalo in New York. However, we found no details about his major or other interests while attending his school.
How Did BaboAbe Get Started Gaming?
BaboAbe always had a penchant for different video game genres. But he only started streaming and playing professionally a few years ago. o
Even though he's only been in the scene for a limited period, he's forged great friendships with established gamers, some of whom appear on his streams and YouTube videos.
OfflineTV (OTV)
BaboAbe is close to most members of OfflineTV, a popular online group of talented content creators.
And notably, he's more than that. This gamer is behind the creation of the OTV server. He even resets it to guarantee ultimate functionality.
For instance, he announced last year that he planned to change the OfflineTV Rust Server to give players a better, fresher experience.
BaboAbe's Videos
BaboAbe Gets Outplayed by Natsumiii (Wendy)
BaboAbe and Natsumiii are definitely the perfect match. Watch this short YouTube video to witness them playing Minecraft as they crack jokes about their daily lives. This is undoubtedly what a romantic partnership should be!
THE BIGGEST BRAIN PLAY EVER |
Check out the only video featured on BaboAbe's YouTube channel as of writing. He plays Among Us with other distinguished streamers, including Masayoshi, Quarter Jade, and Disguised Toast. They game while they converse, and Abe finally takes the win.
BaboAbe's Gaming Setup
As of writing this bio, BaboAbe hasn't revealed any equipment in his gaming or streaming setup. Nevertheless, we trust he has invested in top-notch gear, explaining his streams' unmatched quality.
BaboAbe's Family
BaboAbe is engaged to fellow Twitch streamer and YouTube creator Wendy "Natsumiii" Luo.
BaboAbe and Natsumiii have both been associated with OfflineTV. And they have mutual friends such as LilyPichu, who is also a member of this content creation crew.
These two steamers also have more in common. For instance, they revel in playing video games, and League of Legends is one of their favorites.
More about Natsumiii
Natsumiii was born to Chinese parents in Canada on July 3, 1991. She's not conversant with Chinese, but she can speak Korean and Cantonese fluently.
BaboAbe's fiancée is well-educated. She attended the University of Toronto to study music. Today, playing the piano is on her list of strengths, in addition to gaming and streaming.
Natsumiii has an elder brother, and they enjoy each other's company, thanks to many years of bonding. Furthermore, this exceptional video game player has a dog and several cats.
Something else that Natsumiii delights in doing is creating Ariana Grande and Justin Bieber's song covers, which has enlarged her massive fan base.
BaboAbe's Net Worth and Career Earnings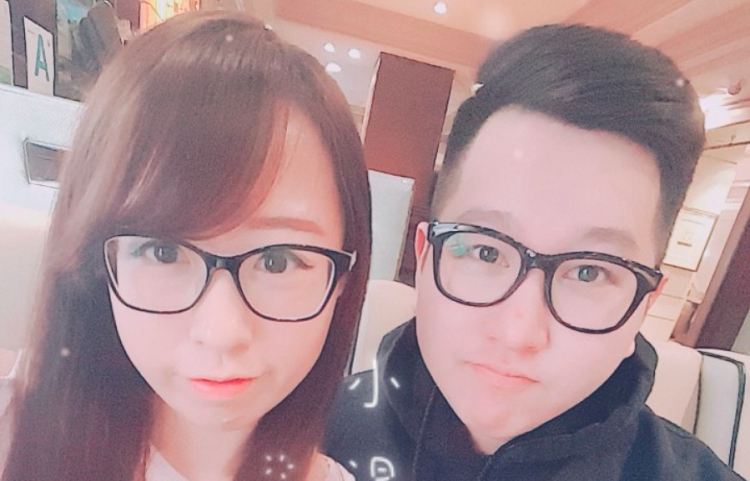 As of writing, BaboAbe boasts an impressive net worth of between $1M and $5M. Like a majority of his other enthusiasts, we bet you're curious to learn his primary income streams. So let's dive into them below.
Twitch
Twitch streaming is a venture that has enabled BaboAbe to earn a considerable amount of cash. His channel has 268K followers, and more are joining his team every day. In addition, some of his fans appreciate him through tips and donations.
BaboAbe hasn't divulged any info regarding his annual or monthly Twitch payouts. Still, the cash he makes on this platform boosts his income.
See also: DiazBiffle Bio
Gaming Tournaments
In 2021, BaboAbe, at 28, participated in two gaming competitions to bring in $2,325.00.
Golf With Your Friends accounts for 73.12% of BaboAbe's total prize pool money. He brought in the remaining 26.88% ($625.00) through playing one Fall Guys game.
Notably, BaboAbe hasn't been on any esport organization's roster yet. Therefore, he played these games competitively as an independent player. He's currently ranked as #4639 on the list of highest-earning esport athletes in the United States.
YouTube
Tell you what, BaboAbe's YouTube channel only has one video he uploaded a year ago. And it has amassed a whopping 61,973 views! Since it has also garnered 9.6K subscribers, he's eligible for payment from this website.
BaboAbe may not have disclosed his YouTube earnings as of writing, but they have played a part in calculating his current net worth.
BaboAbe's Retirement and Post Professional
As per our research, BaboAbe isn't contemplating retirement right now. Instead, his focus is on building his budding streaming career and having a great time with his fiancée, Natsumiii. Since he hasn't talked about quitting his gaming journey, we also have no idea what he wants to invest his time in after hanging up his boots.
BaboAbe's Merch

We invested considerable time scouring the market for BaboAbe's merch. But unfortunately, we came up empty. He may be an outstanding gamer, like Summit1g and DrDisRespect, but unlike them, he hasn't created an online shop to sell merch his fans might buy.
Should BaboAbe start a merch store, you best believe that we'll update you.
Frequently Asked Questions about BaboAbe
Question: Is BaboAbe Active on Social Media?
Answer: BaboAbe is somewhat active on social media. Sometimes, he posts content on his socials, but he can go months or years without doing it.
Question: What's the Highest Sum BaboAbe has Ever Won in a Single Gaming Tournament?
Answer: The largest amount BaboAbe has brought in through one gaming competition is $1,700.00 from the 2021 Twitch Rivals: Golf With Your Friends, where he finished second.
Question: Where does BaboAbe Live?
 Answer: BaboAbe is currently based in Toronto, Canada.
Question: When did BaboAbe and Natsumiii Become Engaged?
Answer: Natsumiii and BaboAbe got engaged in 2021.
Question: Can BaboAbe Play Any Instrument?
Answer: Yes. BaboAbe plays the guitar with impressive prowess.
Recommended Reads:
Research Citations