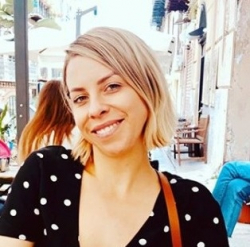 Latest posts by Jodie Chiffey
(see all)
Dennis "Cloakzy" Lepore is an American Twitch streamer, YouTuber, eSport athlete, and social media personality.
Cloakzy is among the players who've successfully turned their passion for video games into high-paying streaming careers.
Did you know his popularity only began to soar in 2017, after Fortnite's release? His mastery of this title is phenomenal. In 2018, he set a world record for the most eliminations (34) in a single Fortnite game.
And impressively, Cloakzy hasn't restricted himself to this popular Battle Royale game created by Epic Games. He also plays Apex Legends, Overwatch, Call of Duty: Warzone, Counter Strike: Source, H1Z1, and Just Chatting.
If you're excited to learn more about Cloakzy, continue reading this bio. We've provided noteworthy details regarding his life, including his childhood, and how he ventured into professional video gaming. Make your start with these quick facts!
Cloakzy's Bio Facts
| | |
| --- | --- |
| Real Name | Dennis Lepore |
| Birthdate | December 26, 1995 |
| Birthplace | USA |
| Nicknames | Cloakzy, FaZe Cloak" and "FaZe Cloakzy |
| Height | 5'10'' (178 Centimetres) |
| Nationality | American |
| Zodiac Sign | Capricon |
| Siblings | Brother named Anthony "The Antt" |
| Children | N/A |
| Girlfriend | Alexia Raye |
| Games Played | 'Fortnite,' 'Battle Royale,' and 'H1Z. Previously played PUBG |
| Net Worth | $1.2 -$1.5 million |
| Social Media | Twitch: Cloakzy, YouTube: Cloakzy, Twitter: @Cloakzy, Instagram: Cloakzy |
| Awards | 2018 Fall Skirmish Tournament winner, 2018 World Record Holder for most Eliminations in Fortnite in a single Tournament |
| Last Updated | May 2022 |
Cloakzy's Birthplace and Early Life
Cloakzy is an American born on December 26, 1995.
He was raised in the US with his brother Antony "The Antt", who is also a Twitch streamer, though not as famous as him.
Cloakzy and The Antt are extremely fond of each other, and they both relish video gaming.
This Fortnite legend hasn't disclosed more about his family, so the names of his parents remain in the dark.
In addition, Cloakzy's educational background is a mystery.
How Did Cloakzy Get Started Gaming?
The Antt influenced Cloakzy's gaming career, as he revealed in a tweet in 2020. Presumably, this gamer's brother introduced him to video gaming and guided him in his career.
In April 2015, Cloakzy began uploading gaming-related content on YouTube. He discovered H1Z1 in the same year and added it to his list of favorite eSport games.
Cloakzy has played several games competitively, including Call of Duty and Fortnite. Sometimes, he teams up with his friend, Turner "Tfue" Tenney to participate in some of these gaming tournaments.
This duo has brought home many victories, raking in a fortune and garnering more fame while at it. For instance, in 2018, they won the Fortnite Fall Skirmish Tournament, which earned them a whopping $510,000.00!
There's no doubt that Cloakzy is headed in the right direction. Even Tyler "Ninja" Blevins, one of today's most distinguished Fortnite players, has affirmed that his gaming skills are nothing short of remarkable.
Esports Teams
Cloakzy was a part of the KnightsGG PlayerUnknown's Battlegrounds team.
Then, in March 2018, he joined the highly acclaimed FaZe Clan, allowing him to work with other talented gamers and content creators.
Cloakzy served as the captain of the FaZe Clan Fortnite team. However, he made his exit in 2019 due to a contract dispute between him and the company.
Notably, Tfue was also a member of FaZe, but he also left in 2019, citing an exploitative, one-sided contract.
In March 2022, Complexity Gaming became Cloakzy's new home. He joined this esports organization as a co-owner and content creator.
Cloakzy's Videos
In this video compilation that managed to garner a whopping 84k plus views 4 months after uploading, Cloakzy showcases the exceptional prowess that has seen him scale the heights of professional gaming.
The compilation opens with a crackling and gasping Cloackzy running to the aid of his teammates. It then follows with rapid yet precise shots that leave the enemy dropping like blocks of cement.
His swift weapon drawing that is precariously balanced with impressive aiming leaves no room for a seemingly outwitted enemy as his heavy artillery reigns bullets. Don't believe it, see it for yourself.
Months after going radio and video silent, Cloakzy made a comeback with an all-star team that featured Ninja, TimTheTatman, and SypherPK.
In what seemingly turned out to be a show of mighty and game mastery, Cloakzy registered impressive gaming skills that have defined his stellar career so far. Ninja on the other hand got uncountable trolls as he seemingly tried to redeem his image after being taken out by enemy power multiple times.
Could it have been a beautifully choreographed plan to announce Cloakzy's comeback, or did Ninja run out of luck in this particular episode? Well here is a chance for you to decide.
Cloakzy's Gaming Setup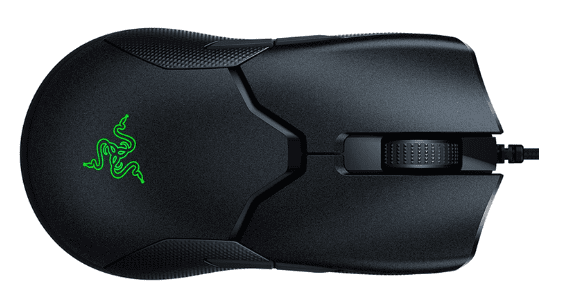 Cloakzy leverages the optimization of the Razer Viper 8KHz ultralight mouse. The wired ambidextrous mouse is incredibly light and has PFTE feet that easily glide on Cloakzy's Steelseries mouse pa
It comes with 8 programmable buttons that are generously spread on the mouse's surface, and an advanced onboard memory on which Cloakzy can store up to 5 profiles. This gaming customization gives Cloaky access to optimal keybind layouts in Fortnite at the peril of his opponents.
Further, the mouse is powered by a Razer 8000Hz Hyperpolling technology that allows it to communicate up to 8000 times a second. This in turn gives Cloakzy a near-zero latency, allowing him to precisely and rapidly take out opponents swiftly in all his fast-paced shooter games.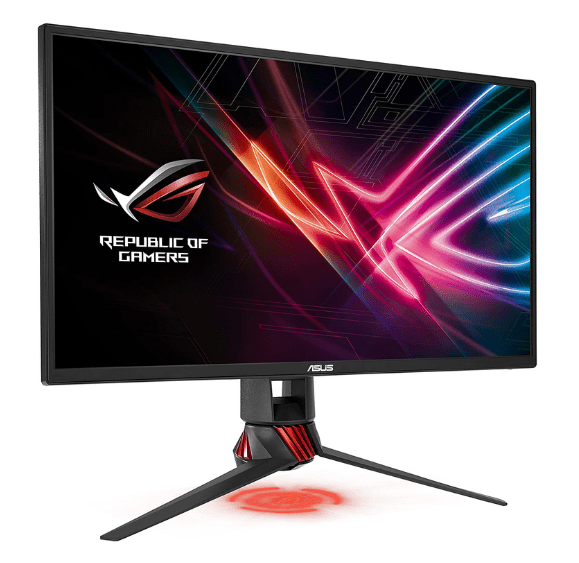 Like Dakotaz, Cloakzy leverages the ASUS's ROG SWIFT PQ258Q gaming monitor. The monitor is powered by Asus' patented G-Sync technology that works to sync Cloakzy's frame rates with those pumped out by his powerful GPU.
This is especially handy in Fortnite where any motion blur, screen tearing, or stuttering
comes in handy to eliminate motion blur, screen tearing, and stuttering for smooth and immersive gameplay.
Further, the monitor features ASUS' Aura RGB lighting to allow Cloakzy a more versatile gaming-inspired aesthetics. This conveniently blends well with the Monitor's VESA wall mounting option as they both work to allow him to give his viewers unobstructed views that are vividly lit by dynamic RGB.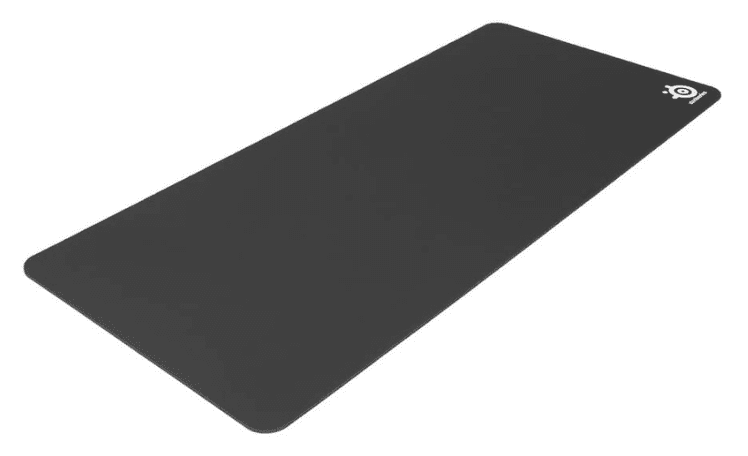 Conspicuously present on all of Cloakzy's streams is the legendary micro-woven Steelseries QCK XXL mousepad. The mousepad has a generous glide surface that sits on a durable, non-slip rubber base.
The rubber base stubbornly adheres to his desk while the thick microwave area accurately tracks Cloakzy's DPI movements. Combined, the two work to guarantee his wrist the much-needed smooth gaming surface while the rubber base eliminates unwanted movements and provides a solid platform for competitive gaming.
Further, with the generous glide space, it is unlikely that Cloakzy's Speedfex cable can whip outside of this much space.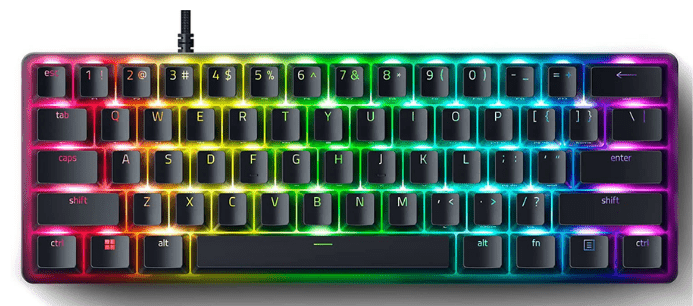 The Razer Huntsman mini is a compact form keyboard that is an excellent choice for minimalist setups. It gives Cloakzy the ultimate personalization.
This ranges from individually backlit keys, Razer Chroma lighting that is fully in sync with most popular games, and Razer hardware to over 30+ gears from select partners. Pair these with well over 16.8 million colors on individually backlit keys and you will concur that he has more than enough customization and personalization options.
Further, the keyboard relies on Razer optical switches that are light-fast and can register keypresses and actuate commands at 30% less time taken by other mechanical switches. It is this satisfying edge that has stacked Cloackzy way up than most of his competitors.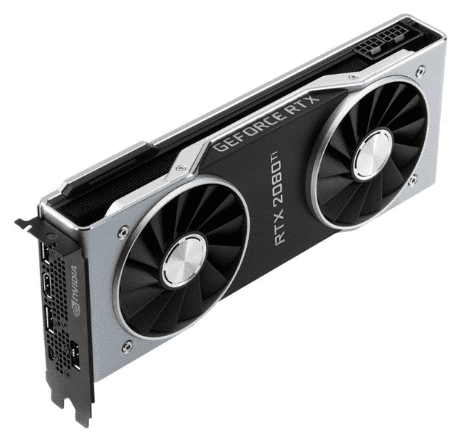 Like his gamer girlfriend, Alexia Raye, Cloakzy leverages the often underrated capabilities of the RTX 2080 TI graphics card. For starters, the card is powered by Turing GPU architecture and the all-new RTX platform.
Through this, Cloakzy gets up to 6X better real-time ray tracing and AI in his thrilling Fortnite exploits that are characterized by better lighting for a more immersive gaming experience.
Further, the graphics card features a next-gen 13-phase power supply for maximum overclocking. This, combined with the card's powerful ray-tracing and AI technology are the hack Cloakzy needs for an extensively thrilling gameplay.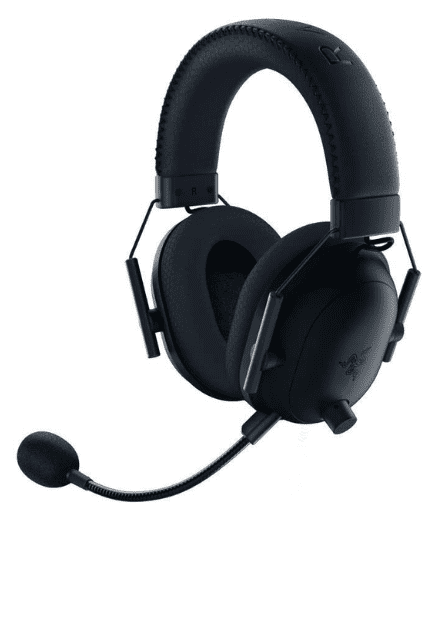 The Razer Blackshark V2 Pro is Cloakzy's headset of choice. This closed-ended wireless headset has an impressive sound quality that is courtesy of its Razer TriForce Titanium 50mm Drivers coupled with titanium-coated diaphragms.
Through this proprietary drivers' technology, Cloakzy receives deep, clear, and well-tuned sounds from 3 different, yet well-synced parts. The parts harmoniously tune through highs, mids, and lows affording him clearer audio with richer highs and more powerful lows.
Further, the headset comes with special closed earcups and a passive noise cancellation feature. Thanks to these features, Cloakzy can mute the hum of cheering crowds, buffer against the buzzing of his fans, and even the humming of his CPU.
Cloakzy's Microphone: Shure SM7B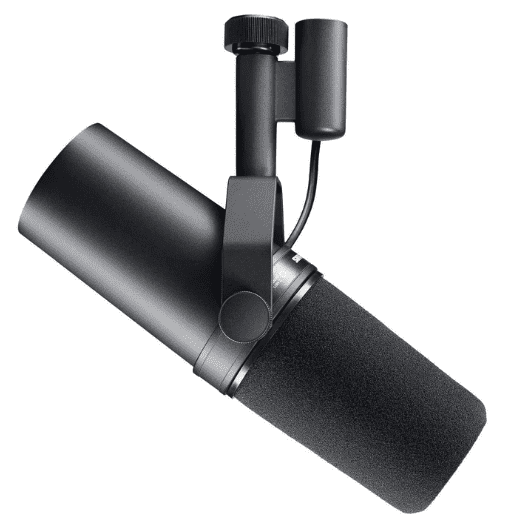 The Shure SM7B is an excellent podcasting and streaming microphone. As Dyrus and Cloakzy can attest, the mic is bundled with tons of irresistible features that make it ideal for streaming.
For starters, the mic features a classic cardioid pattern with uniform capture. This pattern work to reject any off-axis audio while isolating and buffering noise from the back and sides. The result is a clearer, richer and deeper audio from Cloakzy regardless of the angle he booms from.
Other key features include a professional XLR connection with an accompanying audio interface, a dynamic cartridge with a wide-range frequency for more natural and clean speech production, as well as air suspension shock isolation, and a pop filter.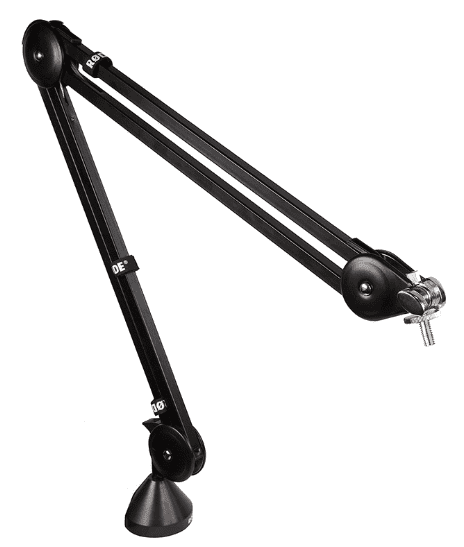 Like many streamers and podcast creators, Cloakzy uses the highly versatile Rode PSA1 boom arm. For starters, the arm comes with can support up to 4.4 lbs which is almost the highest weight cap for most streaming mics.
Further, it comes with velcro cable wraps that impressively clip and hide Cloakzy's cables making for a cleaner and clutter-free streaming cable.
Another noteworthy feature is the building design that allows it to effortlessly rotate through 360-degrees. Move vertically through 32.5 inches and whopping 33 inches horizontally.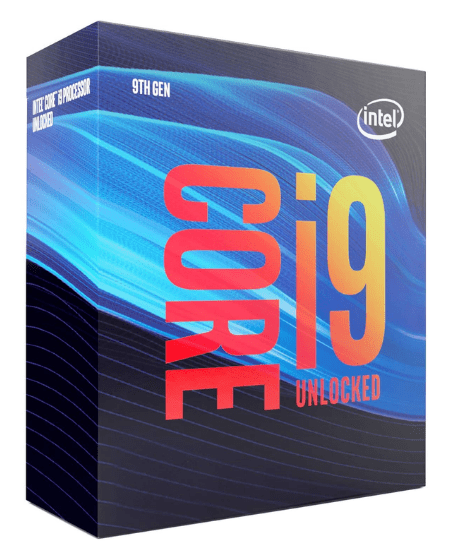 The Intel i9-9900K is an excellent choice for Cloakzy's RTX 2080 TI graphics card. For starters, the processor comes with 8 cores and 16 threads which come in handy for Cloakzy's multiple tasks.
The processor also comes with an impressive 5.0 GHz clock speed that can be further boosted with Intel's Turbo Boost Technology.
Other key features include other than compatibility with Intel 300 chipset motherboards is an Intel Optane Memory that makes it possible for Cloakzy's computer to rapidly recall, and run his frequently used and accessed files.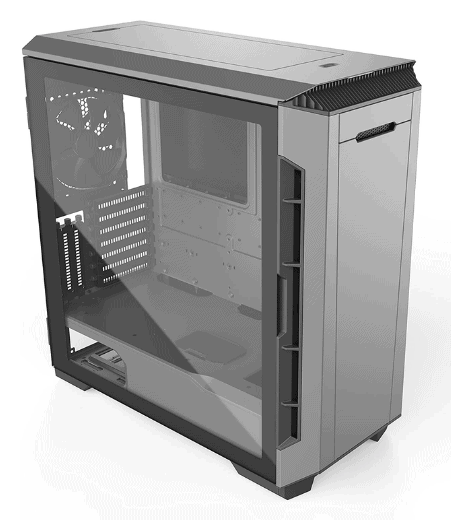 The Phanteks Eclipse is Cloakzy's computer case of choice. For starters, the versatile case is extremely versatile and supports multiple cooling options including air cooling, water cooling, or both.
Similar to the Rode PSA1 arm, it comes with dual velcro ties and additional brackets for batter cable management. Other than this, it also comes with a removable tempered glass side panel that is kept in place by removable magnetic silent panels.
Further, the case offers Cloakzy a massive storage capacity that can support up to 10 HDD and 3 SSDS. It also features an integrated Fill and Drain port that makes it conveniently easy for Cloakzy to fill or drain coolants.
Other key features include weight-reinforced sound dampening panels to reduce noise, dust filters, and high airflow fabrics for maximum cooling.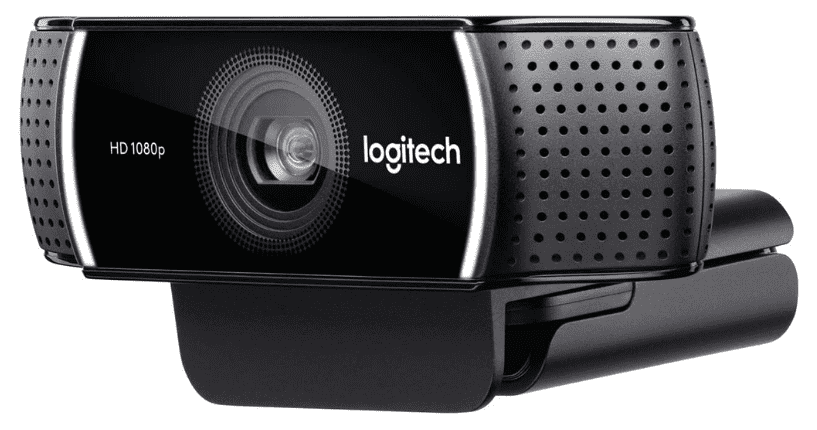 The Logitech C922 is a successor to the famous C920. Like its predecessor, the Logitech c922 packs a myriad of features that endears it to many.
As Imaqtpie and Kyedae can attest, the webcam can capture high-quality videos in full HD at 1080p at 30fps, or 720p at 60 fps through a 78-degree field of view.
Like the C920, it also comes with a clip-and-play option for flat surfaces including Cloakzy's monitors, and tablets among many other gaming screens. However, should he opt for better aerial shots, he can leverage the versatile tripod stand.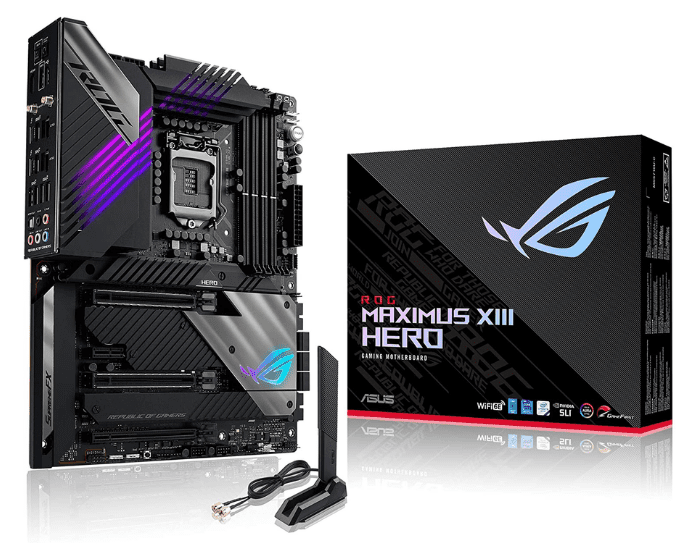 In tandem with an overclocking GPU and CPU, is Cloackzy's all-powerful AI-enabled Asus ROG Maximus XI Hero motherboard.
As Moonmoon can attest, this monstrous motherboard bundles all the features any current game may demand. Notable features include the Intel LGA 1200 socket that is designed to bring the best out of 11th Gen Intel core processors.
A high performance-networking for rapid and multiple network connectivity. This can be through the onboard Wifi 6E or all vast bandwidth intel 2.5Gb Ethernet and Aus LANGuard.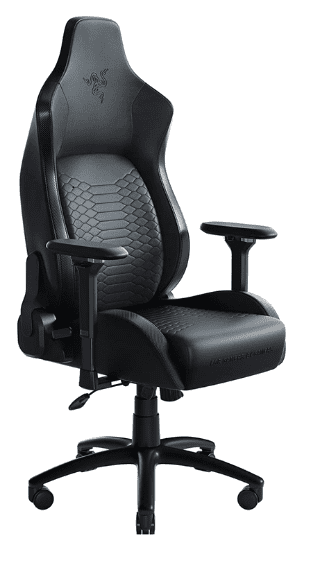 Like the legendary Herman Miller, Cloakzy's chair is an ergonomically designed gaming seat whose versatility leaves a lot to be desired. For starters, the chair has a built-in, fully adjustable lumbar curve that aligns with Cloakzy's spine.
Another plausible feature is the durable and tougher multi-layered synthetic leather that covers the chair. With this, the chair can last uncountable cycles of daily use with little to no signs of wear or tear.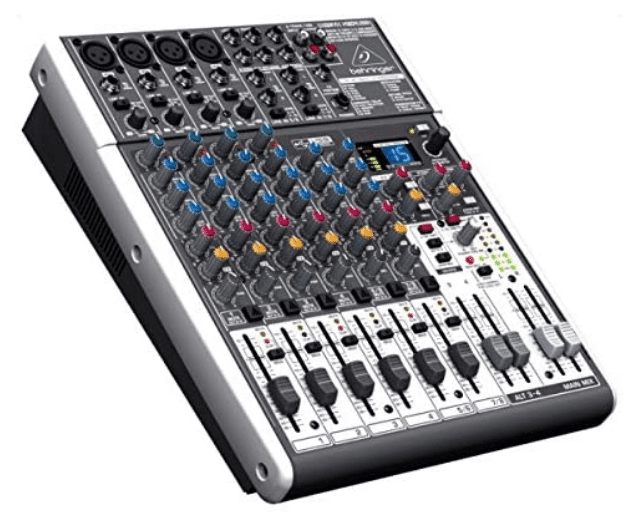 Cloackz prefers the Behringer X1204USB mixer. Among the many features, the mixer packs include a New Studio-grade FX processor with 16 editable presets.
It also has 4 state-of-the-art, phantom-powered XENYX Mic Preamps, 4 studio-grade compressors with super-easy "one-knob" functionality, and Neo-classic "British" 3-band EQs for warm and musical sound.
Cloakzy's Game Settings
Cloakzy's Call of Duty: Warzone Settings
| | |
| --- | --- |
| DPi | 400 |
| Polling Rate | 1000HZ |
| Mouse Sensitivity | 11.59 |
| Vertical Sens Multiplier | 1.00 |
| ADS Mouse Sensitivity | Legacy |
| ADS (Low Zoom) | 1.00 |
| ADS (High Zoom) | 1.00 |
| ADS Transition Timing | Gradual |
| Monitor Distance Coefficient | 1.33 |
| Invert Mouse Look | Disabled |
| Mouse Filtering | 0.00 |
| Mouse Smoothing | Disabled |
Cloakzy's Keybind Settings
Use
E
Jump/Stand/Mantle
Space Bar
Crouch/Slide
C
Prone
Left Ctrl
Change Stance/Slide
V
Sprint/Tactical

 

Sprint/Steady Aim

Left Shift
Reload
R
Weapon Mount
Z
Alternate Fire
B
Melee/ Finish Move
Caps Lock
Use Lethal Equipment
G
Use Tactical Equipment
Q
Use Field Upgrade
X
Use Armor Plate
4
Cloakzy's Warzone Video Settings
| | |
| --- | --- |
| Display Mode | Fullscreen Borderless |
| Refresh Rate | 240Hz |
| Display Resolution | 1920 x 1080 |
| Render Resolution | 100% |
| Aspect Ratio | Automatic |
| V-Sync | Disabled |
| Brightness | 50.00 |
| Field of View | 120 |
| Custom FrameRate Limit | Custom |
| Display Gamma | 2.2 (sRGB) |
| Tecture Resolution | Normal |
| ADS Field of View | Independent |
| Texture Filter Anisotropic | Low |
| Bullet Impact | Enabled |
| Particle Quality | High |
| Tessellation | Near |
| On-Demand Texture Quallity | Enabled |
| Texture Streaming | Normal |
| Shadow Map Resolution | Low |
| Cache Spot Shadows | Disabled |
| Cache Sun Shadows | Disabled |
| Particle Lighting | Low |
| DirectX Raytracing | Disabled |
| Ambient Occlusion | Disabled |
| Anti-Aliasing | Off |
| Depth of Field | Disabled |
| Filmic Strength | 1.00 |
| World Motion Blur | Disabled |
| Weapon Motion Blur Quality | Disabled |
| Film Grain | 0.25 |
| Mini Map Shape | Square |
| Mini Map Rotation | Enabled |
Cloakzy's Family
Alexia Raye, renowned Twitch streamer, professional video gamer, and internet sensation, is Cloakzy's girlfriend.
Like Cloakzy, Raye has focused her energies on the streaming/content creation industry. Her devotion has seen her win a Shorty Award and inspire countless upcoming female video gamers.
Raye prefers titles such as Pokémon, Apex Legends, Minecraft, JustChatting, Fortnite, and PUBG Battlegrounds. She delights in playing and streaming some of these games with her partner, Cloakzy.
Cloakzy and Raye aren't afraid to let their fans in on their romantic journey. In 2018, they revealed that they moved in together to spend more quality time together while working on their streaming careers.
Cloakzy's Net Worth and Career Earnings
As of 2022, Cloakzy boasts a net worth of $1.2 -$1.5 million. Here are the streams that have enabled him to bring in this much:
Twitch
Cloakzy's Twitch channel has 2.8M followers, 61,541,709 views, and 5,157 subs, down from an all-time high of 11,445 subscribers. This makes him the 77th most supported streamer on this platform.
Unfortunately, contrary to Pestily, Gronkh, PaymoneyWubby, and DrLupo, he wasn't ranked among the top 100 highest earning Twitch streamers as per 2021's data breach. However, this doesn't mean he earns a small amount from this streaming platform.
Cloakzy supposedly pockets $17.5k to $23.7k monthly as a Twitch streamer. His subs enable him to earn from $210K to $284.4K within this period, and he also receives tips and donations from his viewers.
YouTube
Cloakzy has doubtlessly earned a huge sum in YouTube payouts, increasing his net worth. As of this writing, his channel has amassed 102,333,210 views and 1.23M subscribers despite that he only uploads his Twitch highlights and video compilations several times a month.
Partners and Sponsors
With his ever-soaring fame and remarkable gaming skills, Cloakzy has earned the support of various brands, including Razer, IBUYPOWER, Postmates, Netflix, Rainbow 6, and Rogue Company. No matter their worth, these sponsorship deals have been a fantastic source of revenue for him.
Merch Sales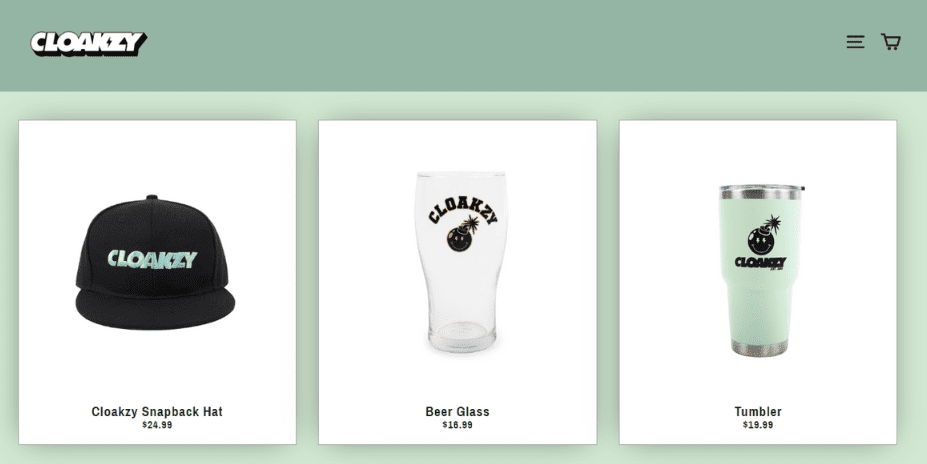 Cloakzy has an online merch store where he sells accessories and apparel, promoting his official brand. He allows his customers to pay via many widely-accepted methods, such as PayPal, Google Pay, and Shop Pay. His products are in-demand, explaining why some of them are already sold out.
This streamer hasn't been forthcoming about his merch sales.
Nevertheless, his profits have increased his monthly income.
Competitive Play
Cloakzy has earned $456,816.66 from 48 gaming tournaments. Fortnite accounts for 95.88% ($437,975.00) of these earnings. He brought in the remaining 4.12% by playing one Fall Guys game and 13 Call of Duty: Warzone games.
FaZe Clan enabled Cloakzy to make 73.23% of his total tournament earnings. He raked in 25.81% of the latter as a free agent and 0.96% as a Team SoloMid player.
Supposing we break down Cloakzy's career earnings by age, he made the largest sum ($417,025.00) at 23. At 26, he earned $5,666.66, only 1.24% of his total prize money.
Esports Companies
So far, Cloakzy has joined three esports organizations – KnightsGG, FaZe Clan, and Complexity Gaming. Unquestionably, his salary from playing for these teams has boosted his net worth, even though the exact amount he's received from them is secret.
Cloakzy's Retirement and Post Professional
Cloakzy recently joined Complexity Gaming as one of the owners. He disclosed that they'd created a five-year plan with a long list of goals to attain, so he's doubtlessly going to be around for a while. Since he doesn't intend to quit gaming or steaming soon, his retirement plans remain a mystery.
Cloakzy's Merch
As of writing, the market is jampacked with Cloakzy's merch. While some items are available at his merch store, others are on eCommerce sites like Redbubble. Let's dive into the quality products you can invest your cash in.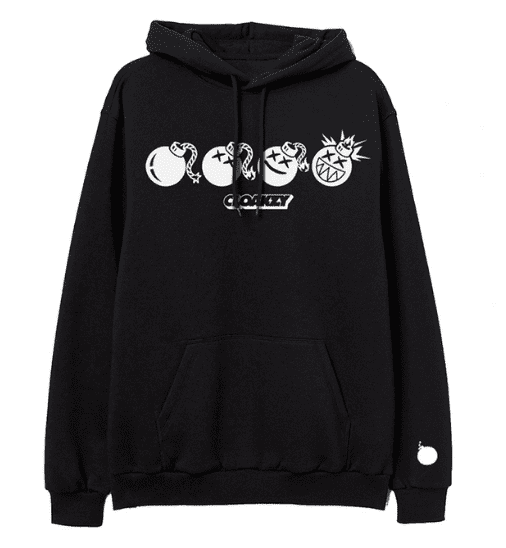 The Sub Bombs Hoodie, brought to you by Cloakzy, comes in black, meaning you don't have to worry about stains. This gamer offers it in a vast range of sizes between small and 5XL.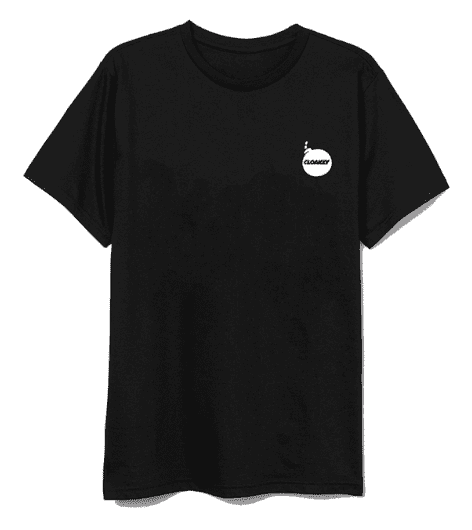 The crewneck Drip Tee is easy on the eyes and ideal for anyone with a great fashion taste. Depending on your taste or fashion needs, you can have this lasting piece of clothing in either white or black. When it comes to sizes, you're free to choose one within the small-3XL range.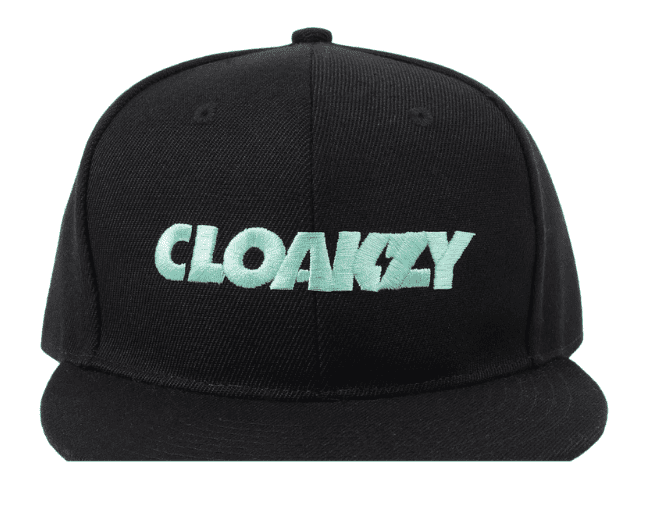 This Cloakzy-inspired hat fits every occasion, owing to its fantastic versatility. You may like its adjustable snapback closure to help you alter the fit. Then, it comes with an embroidered "CLOAKZY" logo that makes it more stylish. Be sure to spot clean this hat at your convenience; washing it is inadvisable as it could affect its quality.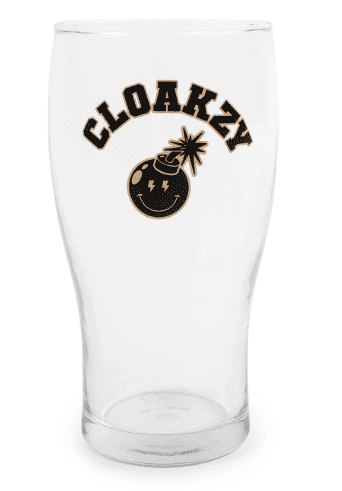 Are you a beer enthusiast looking for quality drinkware to enjoy your drink? Here's a durable beer glass just for you. It features a Cloakzy icon and logo, enabling it to stand out in your kitchen. Hand washing is recommended to maintain its quality.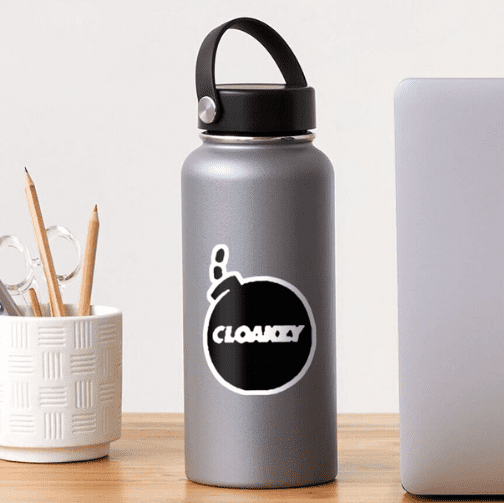 Consider this Cloakzy-inspired sticker to decorate your stuff. It's built to last and easy to remove. In addition, it comes in a beautiful matte finish, but you can also opt for a transparent or glossy one.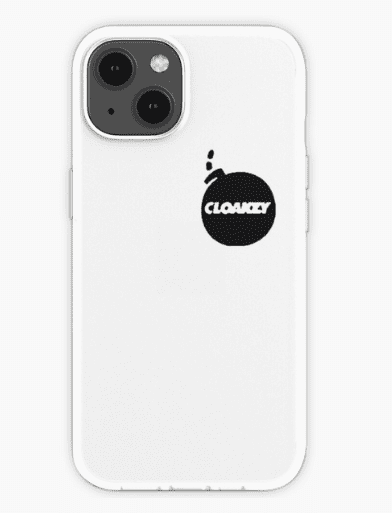 Protect your iPhone with this gorgeous case with an anti-fingerprint finish. It's designed for multiple iPhone 12 and 13 models. With its design, you'll never struggle to access any of your ports, increasing its convenience.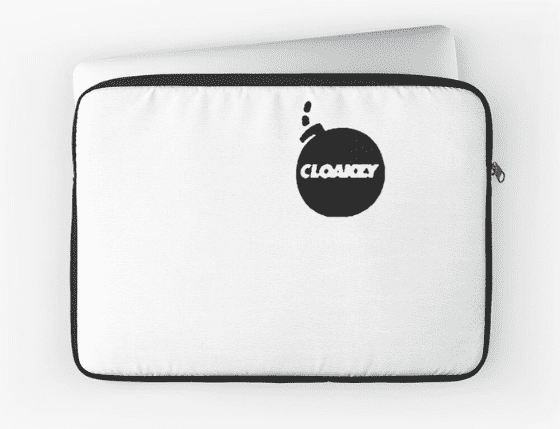 Purchase this stunning Cloakzy-inspired laptop sleeve to guarantee the durability of your portable computer. It features a high-quality print, handy black plush padding, and black zip.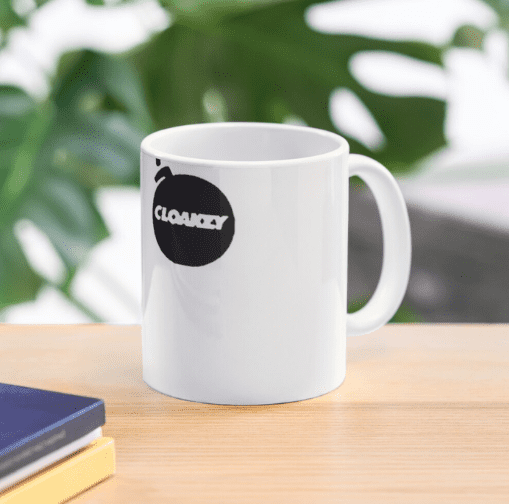 Capable of holding up to 11oz of liquid, this ceramic mug is worth every dime. It's visually attractive, not to mention durable and dishwasher-safe for easy maintenance.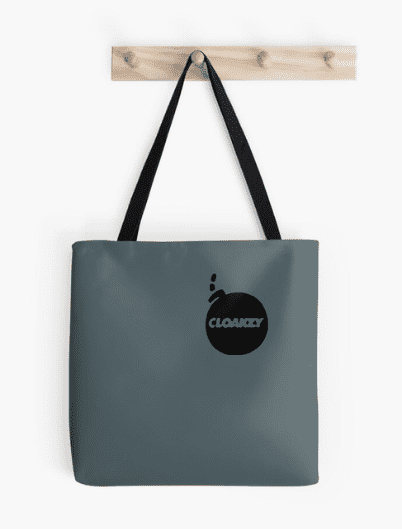 Consider this one-of-a-kind tote bag to go to work, shopping, class, or any other location. It comes in small, medium, and large sizes. Also, its polyester shell boasts impressive durability and makes it low maintenance.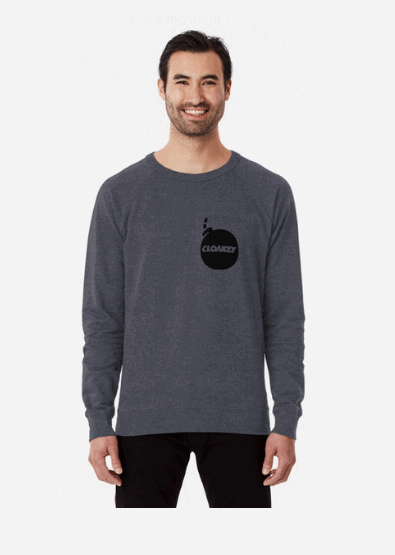 Buy this lightweight sweatshirt to wear on various occasions. It's available in XS-3XL sizes and many colors, including heather grey, black, royal heather, navy, and denim heather. Judging from its quality construction, expect maximum comfort and durability from it.
Frequently Asked Questions about Cloakzy
Question: When did Cloakzy join Twitch?
Answer: Cloakzy started streaming on Twitch in December 2015.
Question: Does Cloakzy make a lot of money from gaming?
Answer: Cloakzy has raked in thousands of dollars as an eSport athlete. He's ranked #59 on the list of the highest-paid players from the United States.
Question: Where does Cloakzy live?
Answer: Cloakzy is currently based in Austin, Texas.
Question: Did Cloakzy admit to dating Alexia Raye?
Answer: Yes. Cloakzy revealed he was in a relationship with Raye in August 2018 when he posted a beautiful picture of him with her on National Girlfriend's Day.
Question: When did Cloakzy join Twitch?
Answer: Cloakzy started streaming on Twitch in December 2015.
Question: Does Cloakzy make a lot of money from gaming?
Answer: Cloakzy has raked in thousands of dollars as an eSport athlete. He's ranked #59 on the list of the highest-paid players from the United States.
Question: Where does Cloakzy live?
Answer: Cloakzy is currently based in Austin, Texas.
Question: Did Cloakzy admit to dating Alexia Raye?
Answer: Yes. Cloakzy revealed he was in a relationship with Raye in August 2018 when he posted a beautiful picture of him with her on National Girlfriend's Day.
Recommended Reads
Research Citations
https://www.looper.com/627049/meet-cloakzys-girlfriend-alexia-raye/
https://streamscharts.com/channels/cloakzy
https://www.esportsearnings.com/players/49822-cloakzy-dennis-lepore
https://twitter.com/cloakzy/status/1283978019502161920?lang=en
https://dotesports.com/news/cloakzy-joins-complexity-as-co-owner
https://dotesports.com/news/cloakzy-joins-complexity-as-co-owner
https://twitchtracker.com/cloakzy
https://www.sportskeeda.com/esports/cloakzy-net-worth#:~:text=Twitch%20is%20where%20Cloakzy%20makes,pay%20for%20the%20lowest%20tier