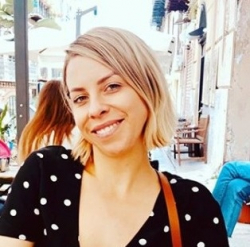 Latest posts by Jodie Chiffey
(see all)
Ian "Crimsix" Porter is an American part-time Twitch streamer and professional esport athlete, currently on New York Subliners' roster.
Crimsix commenced his now highly accomplished esports career as a Halo player. But Call ofDuty (COD) has been his forte since he discovered it years ago. His passion for this game has seen him secure his place as one of its most distinguished players globally.
Most people in the gaming sphere respect Crimsix for the countless notable achievements under his belt. For example, he's won numerous tournaments, including five consecutive ESWC Championships. He's also the first Halo and Call of Duty player to earn the coveted "Major League Gaming Pro Player" title.
Below, read everything you need to know about Crimsix's professional and personal life, to grasp why many upcoming COD players look up to him. But first, his quick facts!
Crimsix's Biofacts
| | |
| --- | --- |
| Real Name | Ian Porter |
| Birthplace | Seattle, Washington, USA |
| Birthdate | May 29, 1993 |
| Nickname | Crimsix, C6 |
| Height | N/A |
| Nationality | American |
| Zodiac Sign | Gemini |
| Siblings | Brother named Collin |
| Children | N/A |
| Spouse/Partner/Girlfriend | Dana |
| Games Played | Call of Duty (CoD), Halo |
| Networth | $1.3 million |
| Social Media | Twitter: @Crimsix, Instagram: iancrimsix, Twitch: Crimsix, YouTube: Crimsix, Discord: crimsix |
| Awards | Won 5 back to back ESWC championships, 37 Major Call of Duty Tournament Wins, #1 in Console & Call of Duty Earnings, 3× COD World Champion (2014, 2017, 2020), XGames Gold Medalist |
| Last Updated | April 2022 |
Crimsix's Birthplace and Early Life

Crimsix was born on May 29, 1993, in Seattle, Washington, USA. He grew up in this city together with his brother, Collin.
Crimsix's parents' identities and professions are unknown.
Despite being one of the most popular gamers worldwide, little is known about his early life.
And, his educational background also remains a mystery.
How Did Crimsix Get Started Gaming?
Crimsix hasn't mentioned when he began playing video games. But judging from his skills at titles such as Call of Duty and Halo, it's safe to assume he's always been enthusiastic about them.
The first game Crimsix played competitively was Halo, and he attended various events across the nation to showcase his prowess. Then, in 2012, Call of Duty: Black Ops 2 replaced Halo: Reach at the MLG Pro Circuit, marking the start of this gamer's career as a COD player. And he's signed with several esport organizations since then.
compLexity Gaming
Crimsix joined compLexity Gaming in December 2012 and got the chance to team up with Patrick "ACHES" Prince, Tyler "TeeP" Polchow, and Damod "FEARS" Abney. Unfortunately, this squad recorded some poor results initially, prompting compLexity to sign James "Clayster" Eubanks.
Undoubtedly, he was the missing piece, as this became one of the most powerful Call of Duty teams then. After shining at various national and international events, Evil Geniuses purchased the roster in May 2014.
Note that at this time, Clayster had already left the squad due to internal disputes and was replaced by Damon "Karma" Barlow.
Evil Geniuses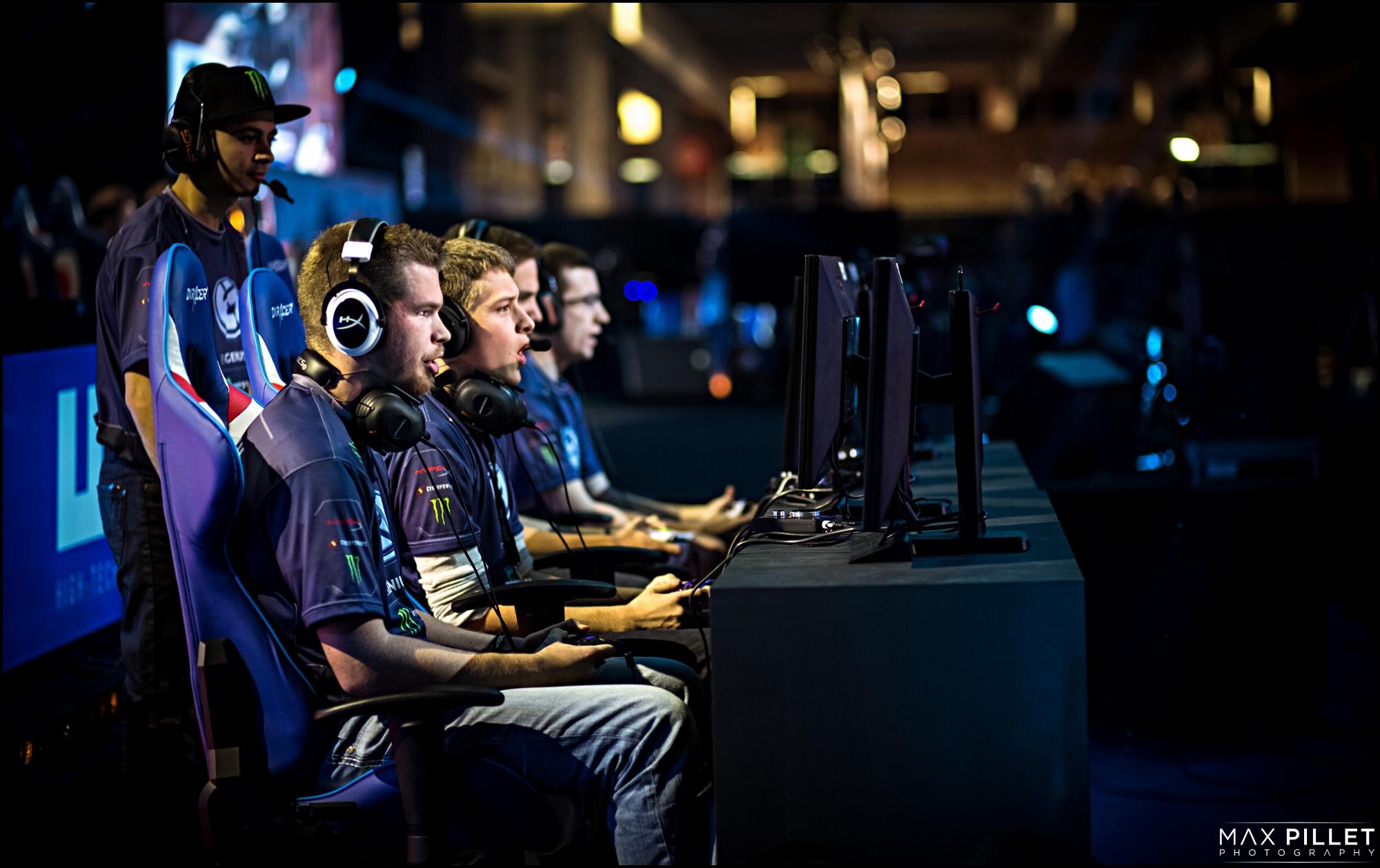 Crimsix has also been on Arteezy and JerAx's current team, Evil Geniuses, following its acquisition of compLexity Gaming. The latter's former Call of Duty roster continued to win many tournaments, but it also lost some.
In November 2014, Optic Gaming purchased Evil Geniuses' COD squad, meaning that Crimsix automatically became a member of this organization.
Optic Gaming
The Optic Gaming Call of Duty roster comprised Crimsix, Matthew "Nadeshot" Haag, Seth "Scump" Abner, and Matthew "FormaL" Piper. They finished first place at three out of 2015's first five major Call of Duty events.
As time went by, this team would drop some players and add others who all worked with Crimsix. But he left it in 2019 to join Dallas Empire.
Dallas Empire and New York Subliners
Crimsix played for Dallas Empire until the end of the 2021 Call of Duty League season (Black Ops Cold War). Afterward, he declared that he was making his exit as a restricted free agent (RFA).
In 2021, he joined New York Subliners. This team's Call of Duty squad also has Travis "Neptune" McCloud, the legendary 3x World Champion, Clayster, and Paco "HyDra" Rusiewiez, who won over 17 LAN events before he even turned 18!
Crimsix's Videos
Their bromance was to be envied. Their chemistry was a bond that got the blessings of their ancestors. Their exploits still reign as a legendary tale that is to be told to many aspiring gamers.
And their teamwork was a nightmare that many opponents dared to imagine facing.
So close were they that Scump was set to be the best man at Crimsix's wedding. But this was just before their noisy, chaotic, and scandalous feud that quickly morphed into name-calling, trash-talking, and a sour exchange of words.
You missed that drama? Worry not for here is a sneak peek of that juicy drama that has so far garnered close to a million views.
Truth be told, very few gamers will ever ascend to the astronomical success that Crimsix has recorded in his brief but busy gaming history. As a tribute to his stellar performance, this short video, which brands him a legend, will jog you through the annals of history to give you a glimpse of what Crimsix has achieved.
So if you are pressed on time, and you want to get a taste of Crimsix's prowess, here is a place to start.
Crimsix's Gaming Setup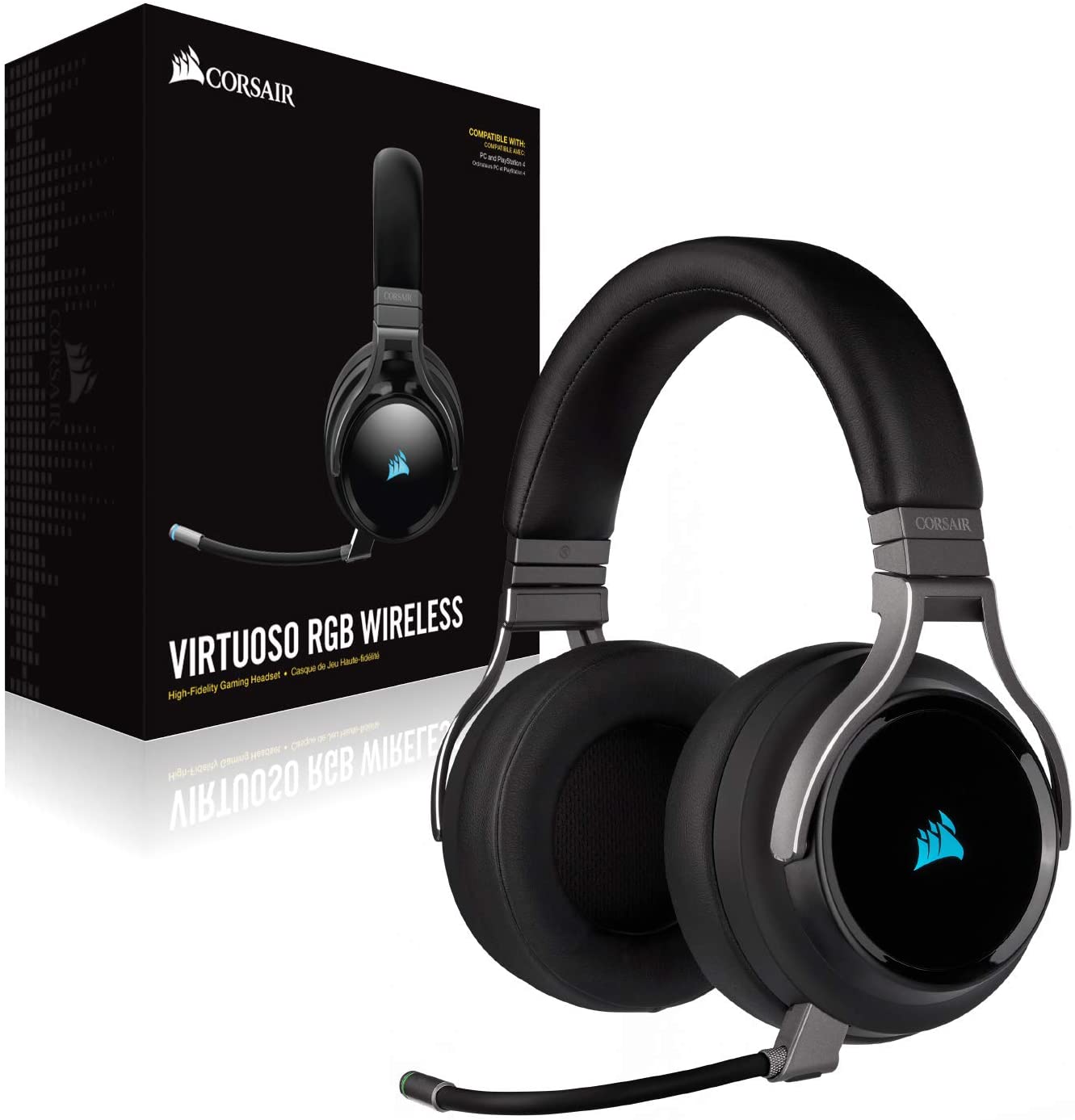 Crimsix prefers the lightweight, exceptionally built Corsair Virtuoso headset. This particular wireless gaming headset is built from premium long-lasting memory foam ear pads to give ultimate comfort during his marathon gaming sessions.
Combine this with a pillow-soft headband that conforms to his head contours, and an ultra-lightweight aluminum build that is both durable and comfortable and you will see why it is his favorite.
Further, the headset comes with a detachable, omnidirectional, and high-bandwidth microphone that gives Shure SM7B mic a run for its money. It is thanks to this mic that Crimsix's exceptional vocal clarity resonates well with his fans.
Combine this with a high-density neodymium speaker driver with double the range frequency of most gaming headsets and you will concur that, in this headset, Crimsix does get much more than what he pays for.
Crimsix uses the all familiar and comfortable Scuf Infinity 4PS gaming controller. The controller gives him a myriad of options to tweak and make additions to better suit his needs for Call of Duty and Halo games.
Further, the plug and play controller has impressive ergonomics with adjustable hair trigger mechanisms. With the right customizations, Crimsix is able to find optimal spots from where he can swiftly strike at a moment's notice. Add this triple part trigger control system and you will fathom how enjoyable his gaming and maneuvering can stretch.
Other key features include a personalized option on the controller design to effortlessly puddle him to success, impressive color schemes, and a battery to power his gaming for 8 to 10 hours.
The Canon EOS 80D webcam is a masterpiece gaming addition that has tons of decent features for gamers like Crimsix. For starters, the webcam has intelligent viewfinder displays, a grid display, and a horizontal electronic level to accurately and precisely capture and freeze every minute gaming detail from Crimsix.
Further, the webcam is compatible with EOS utility webcam software that turns it to be an exceptionally high-quality webcam. This conveniently customizes it to be of diverse use which is in tandem with Crimsix's changing needs.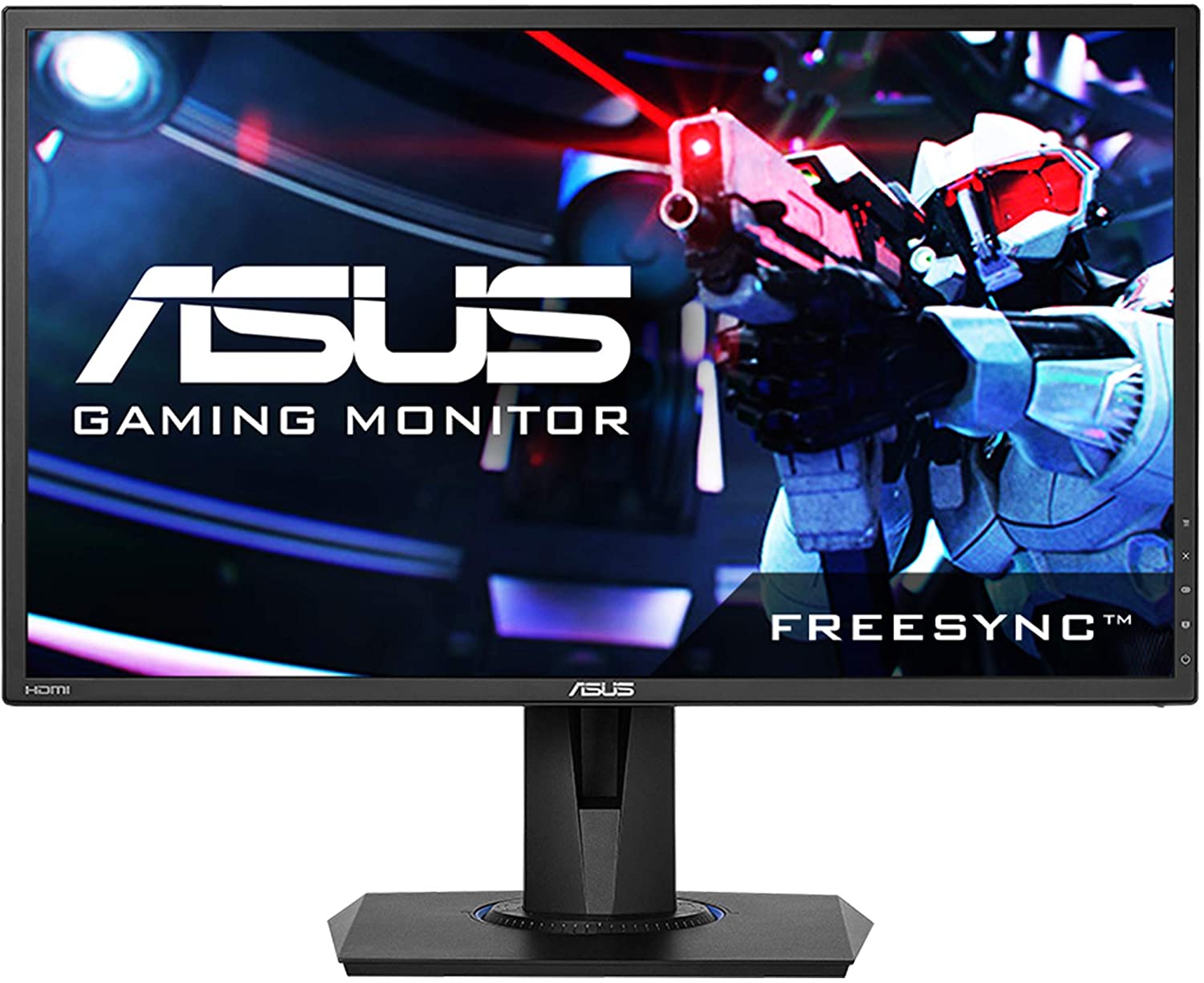 As Xchocobars – who has experienced the immersive capabilities – can attest, the ASUS VG245H that Crimsix leverages is a definite game-changer in online gaming. For starters, the monitor features ASUS's premier Eye care technology with flicker-free and blue light filters.
With this technology, Crimsix can immerse himself in hours of marathon gaming sessions with little to no care about eye fatigue. Combine this exclusive game visual and game plus functions that enhance color performance, and you will concur that he indeed has a reason to bag so many streaming hours on Twitch.
Further, the monitor features a free sync technology that is powered by a 75Hz refresh rate to give him a thrilling tear-free gaming experience. Top this with an ergonomic stand whose versatility allows it to tilt, swivel or adjust to different heights before questioning how he landed this extensive utility in a single monitor.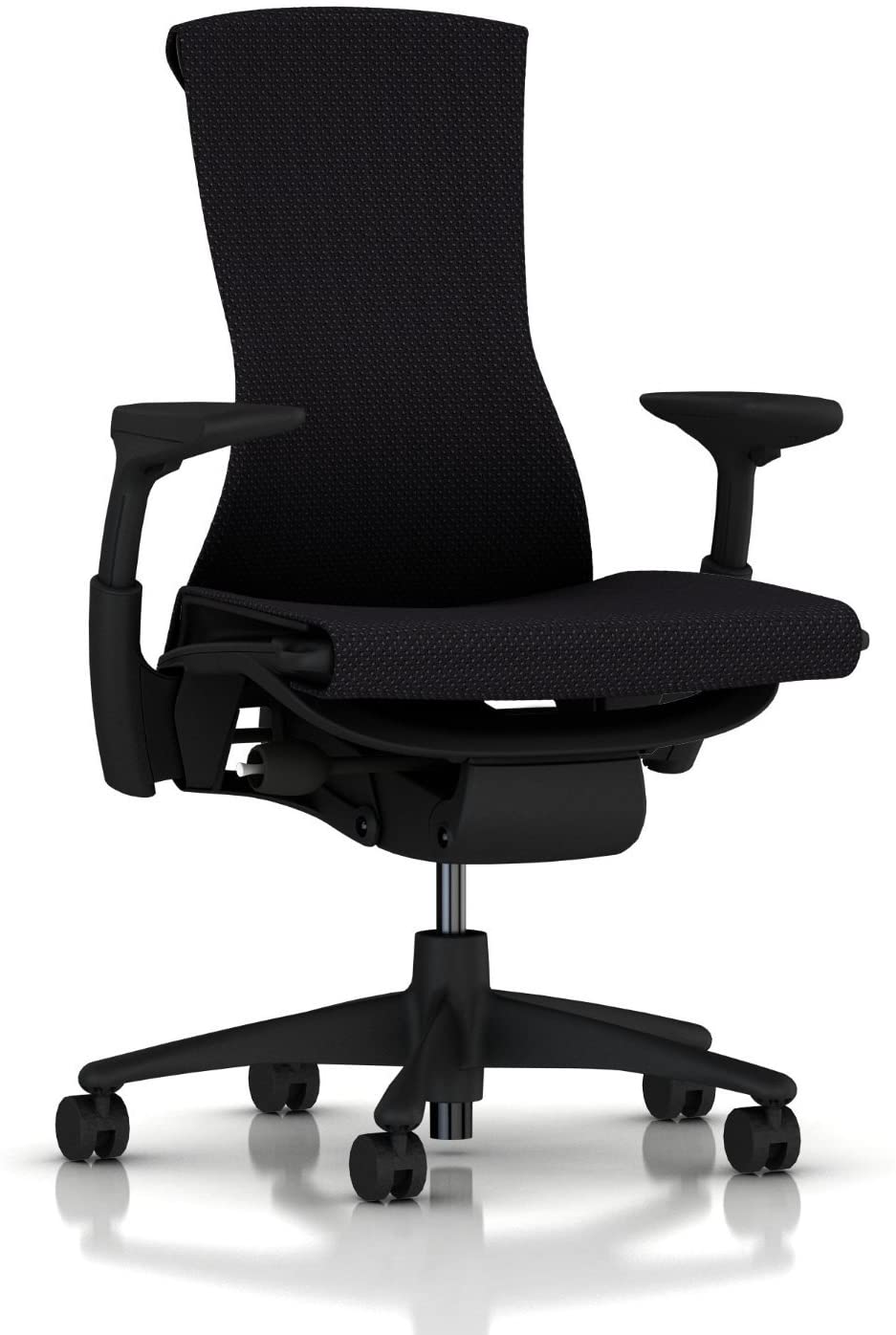 Comfort, versatility, and aesthetics are among the things Crimsix and xQc never worry about thanks to the Herman Miller Embody that caresses their spines and lumbars.
For starters, the ergonomically designed chair has multiple layers of intelligence that continuously align to Crimsix's body shape. Be it a twitch, a flex, or even a flinch of any of his body parts, the layers orient themselves to ensure optimal airflow, keeping him cool and comfortable so that he can focus on gaming.
Further, the chair's dynamic matrix of pixels automatically conforms to Crimsix's body movements, evenly distributing his weight, while relieving him of any form of pressure. This involuntarily encourages his body to move about making way for proper circulation, which is key in his gaming.
Other key features include a tilt limiter, fully adjustable arms, carpet casters, adjustable seat depth, and black arm pads.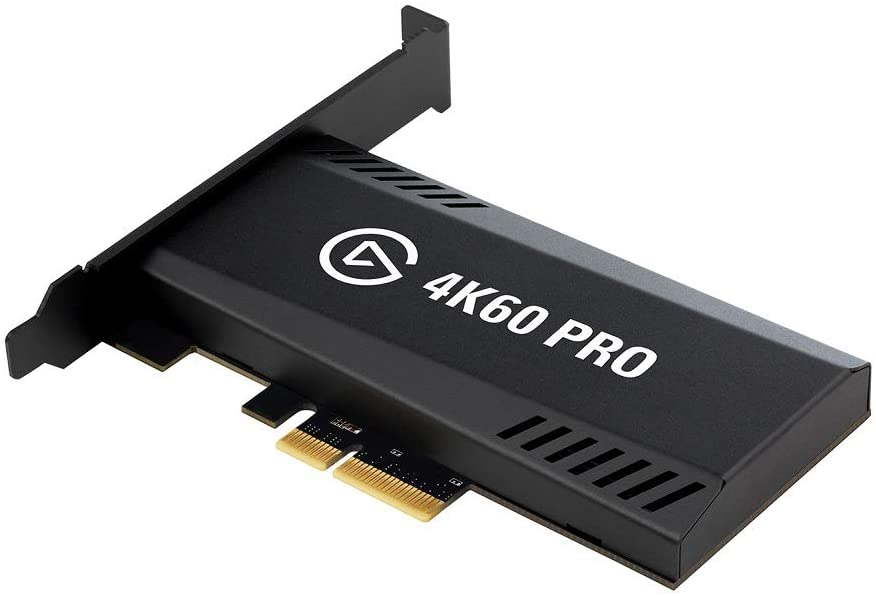 Even with the exit of Mixer that had signed Ninja, there still are multiple streaming apps, video sharing apps, and on-demand video platforms. Combine these varying games, some that can only be played on consoles, while others can be played on PCs and you will understand why Crimsix has a capture card.
Through this tiny yet powerful card, Crimsix is able to capture his streams in immaculate 4K resolution at up to 60FPs for sharing with his fans. Further, the capture card confers him with the ability to multi-feed-simultaneously capture his video in multiple apps.
He can then later conveniently export some of the videos to his favorite editing apps to create fast-paced snips for uploading to YouTube.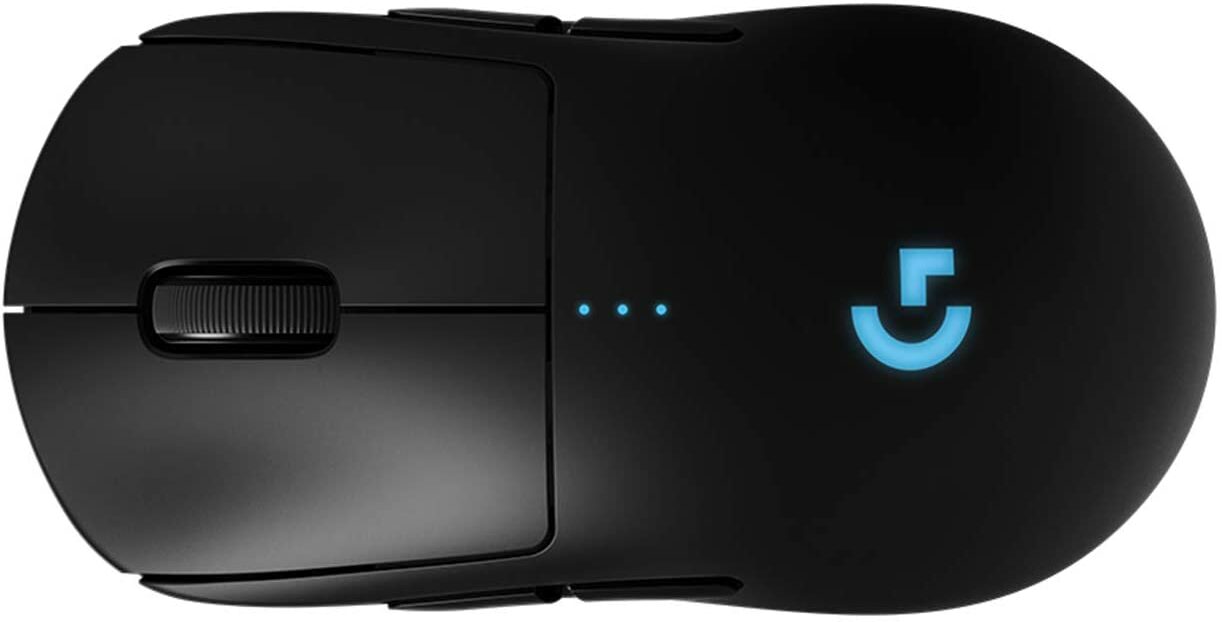 Though StableRonaldo feels that the Logitech G Pro wireless does not align with his gaming needs, Crimsix thinks otherwise. For him, this ultra-lightweight piece of gaming hardware is the real deal.
And here is why.
For starters, the mouse is a result of years of research geared towards shuttering traditional limitations common to wireless connections. Thanks to this research, Crimsix can now enjoy almost nil latency, super-fast connections, and extended power to deliver exceptionally high-tier gaming levels.
Further, the ergonomically designed ambidextrous mouse can weather up to 50 million furious clicks, is remarkably light and dons an incredibly strong yet super-thin outer shell.
Combine all the above with the revered Hero 25K sensor, four removable side buttons, 10X power efficiency, ultimate gaming accuracy, responsiveness, and a report rate of 1ms, and tell us, what more can Crimsix ask for in a mouse.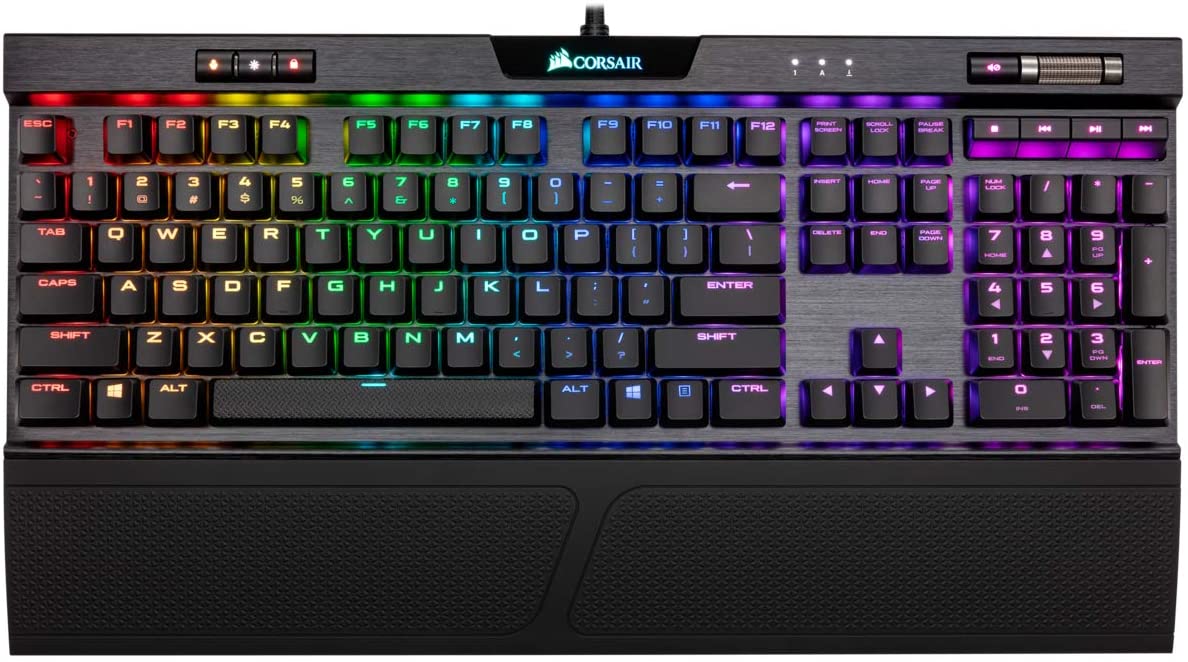 Like Summit1g, Crimsix leverages Corsair's K70 RGB mechanical keyboard. The keyboard, similar to most used by many gamers, has multi-color RGB per-key backlighting. This gives Crimsix the option of gaming from when the sun sets to when it rises.
Further, the keyboard comes with all too common mechanical switches. This gives him an edge in response as they have a 1.2mm actuation advantage and require minimal pressure to register a signal.
Another upside to this keyboard is its durable frame. The frame, which comes in an all-new slim design, is made from aircraft-grade anodized aluminum making it extensively durable and ready for a lifetime of thrilling gaming sessions.
Other key features include an intuitive and powerful ICUE software for RGB customization, macro programming for the on-the-fly profiles, and detachable USB connectivity.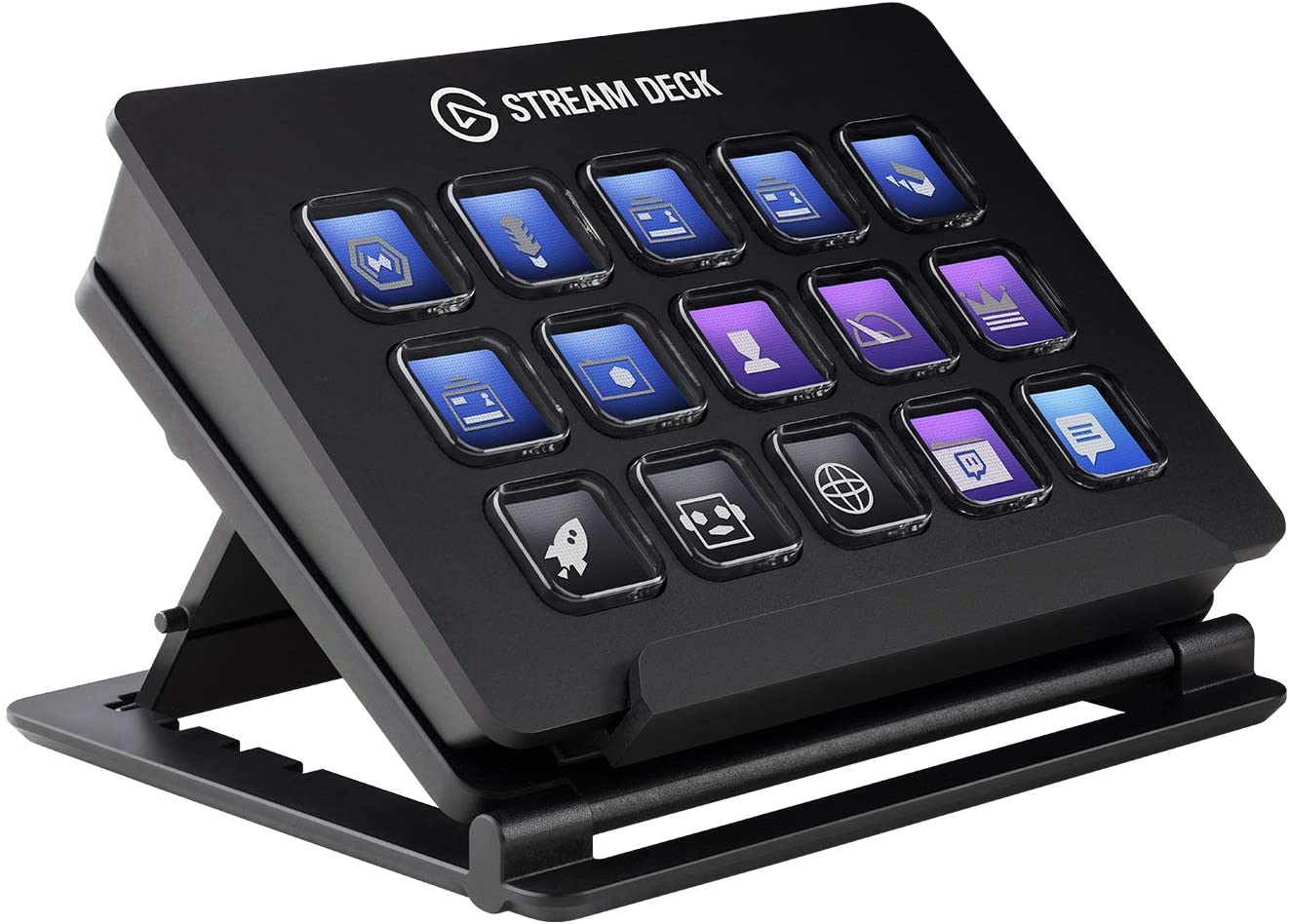 As Strahfe can attest, a stream deck is the next best thing a gamer can stock. And for Crimsix, the Elgato Stream Deck is what ticks the boxes of his gaming needs.
For starters, the stream deck comes with 15 customizable LCD keys. This allows him to easily switch between scenes in COD, launch energizing electric music, adjust his Halo audio, and more.
Further, it gives him the power to customize the keys to his unique brands, sponsors logos, faces of loyal fans, or even custom icons to reflect his moods.
Even more, is that he can adjust the deck to select comfortable angles before he plugs it to play, and even nest folders within folders to store hundreds of gaming commands.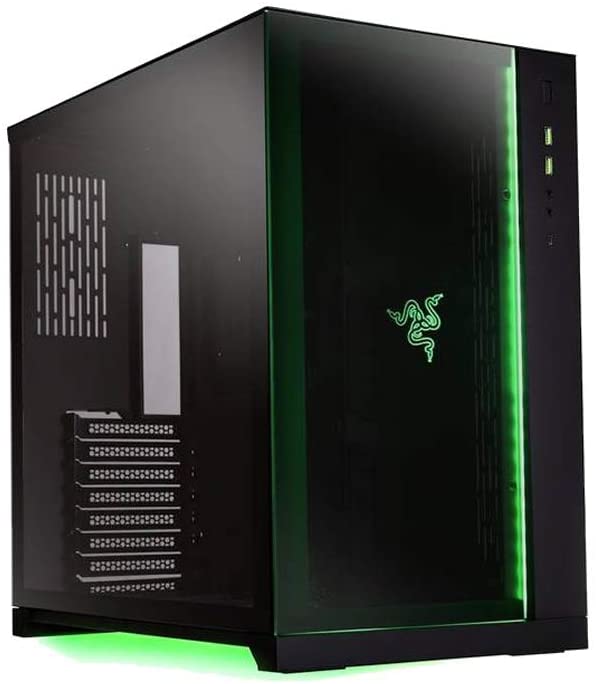 For Crimsix, the dual-chambered Lian LI PC full tower chassis is his way out to flaunt his excellent and satisfying gaming components.
The case is made from transparent tempered glass, metallic sidewalls, multiple mounting slots, and a generous number of fan mounts. This beautifully balances aesthetics and functionality allowing his fans a minimal yet panoramic view of his setup.
Another key feature is its compatibility with water cooling, focused airflow, and a modular design that minimizes cable clutter.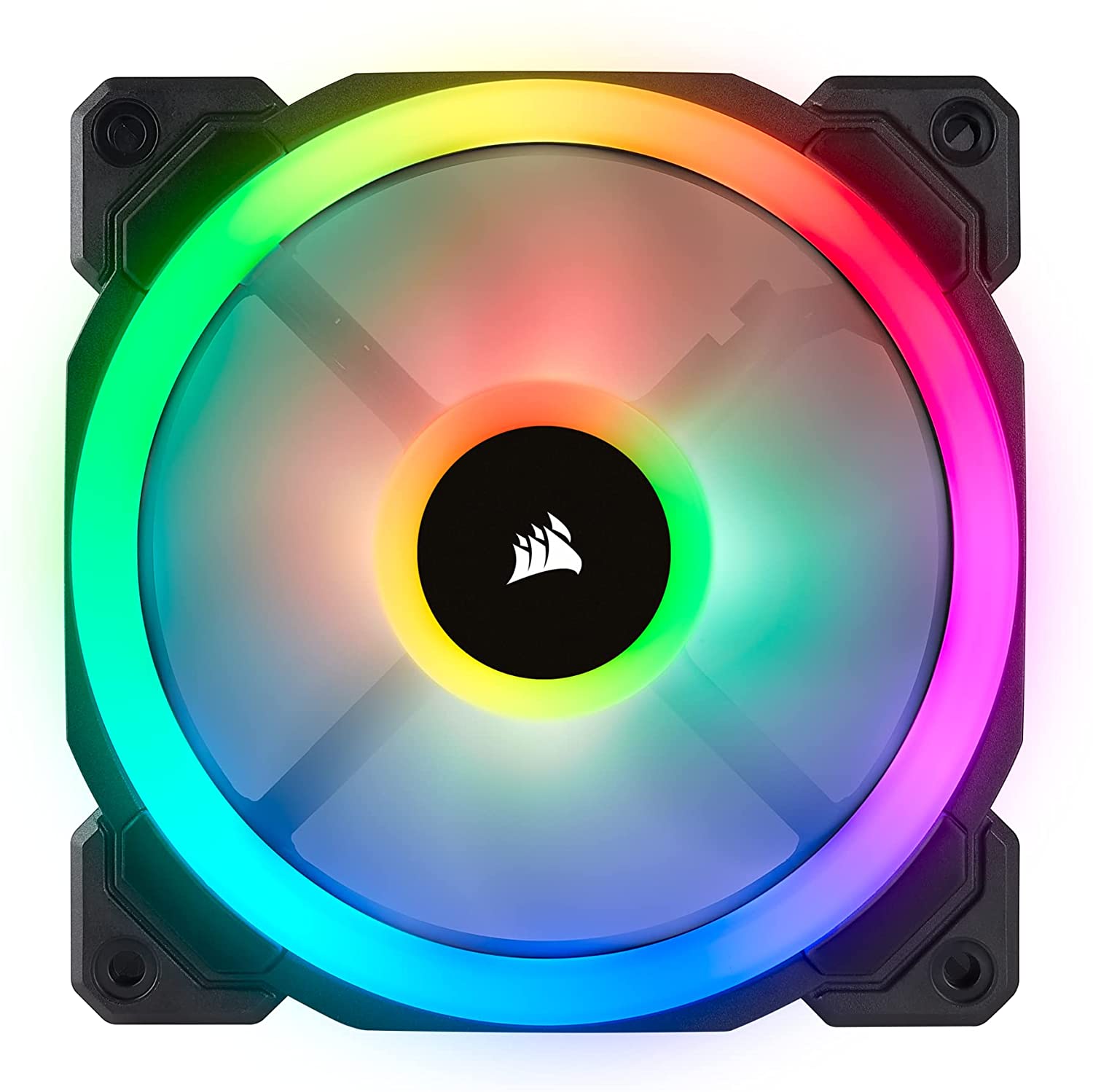 Crimsix uses the decently quiet yet powerful Corsair QL series CPU cooler. The cooler has a semi-transparent fan blade that is designed for quiet operations, even under heavy loads, while still allowing Crimsix's prowess to shine through.
Further, the cooler, in line with most gamers' needs, has 34 individually addressable RGB LEDs per fan with spellbinding color effects. This gives Crimsix's setup the much-deserved color vibrancy, while vividly illuminating his exquisite setup.
Another key feature is the adjustable fan speed and noise levels. This makes it ultimately convenient for him to adjust the levels per his gaming needs and CPU demands.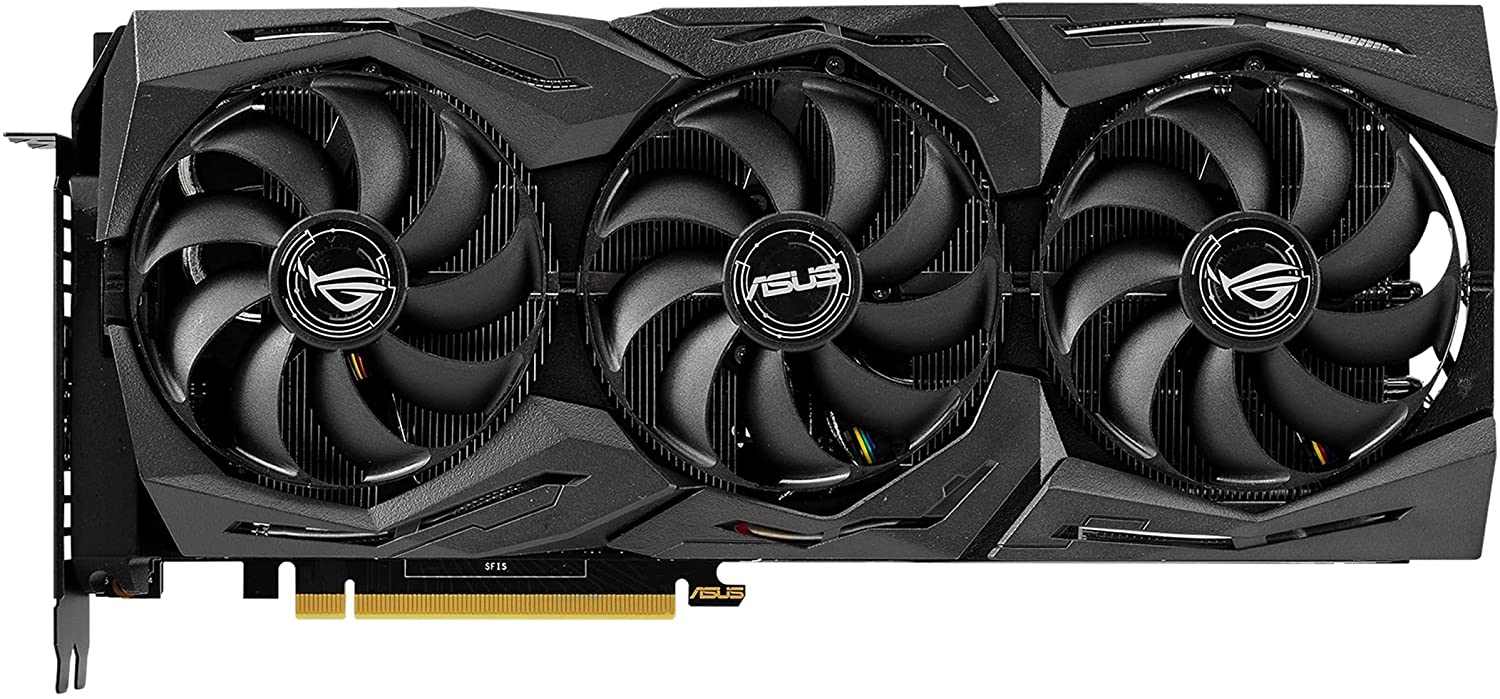 Behind Crimsix's exceptionally high-quality images and robust near-natural video is the all-powerful Geforce RTX 2080 TI.
The card is powered by NVIDIA Turing with a 1665 MHZ boost clock, overclocked 11GB GDDR6 memory, and 4352 CUDA cores.
Further, the card has excellent heat absorption and dissipation capabilities, all thanks to Triple Axial-Tech fans that channel optimal airflow through heatsinks for better dust resistance.
Combine this with enhanced monitoring performance, and real-time streaming and you will see why Crimsix has this card securely mounted on his motherboard.
Crimsix's Game Settings
Crimsix WarZone Game Settings
| | |
| --- | --- |
| ADS Sensitivity Multiplier | 0.84 |
| Horizontal Stick Sensitivity | 5 |
| Vertical Stick Sensitivity | 5 |
| Aim Assist | Standard |
| Invert Vertical Look | Disabled |
| Control Vibration | Disabled |
| BR Button Layout | Tactical |
| Stick Layout Preset | Default |
| Aim Response Curve | Dynamic |
Crimsix Warzone Keybind Settings
Melee
0
Crouch/Prone/Slide
R3
Use/Reload
⚀
Switch Weapon
🔺
Use Tactical Equipment
L1
Use Lethal Equipment
R1
Aim Down Sight
L2
Fire Weapon
R2
Aim/Change Zoom

Sprint/TActical

Sprint/Steady

L3
Jump/Mantle
X
Scoreboard/Objectives
Share Button
Map
TouchPad
Armor Plate
🔺
Inventory
Down on Pad
Toggle Firing Mode
Left on Pad
Crimsix's Family
Crimsix has been engaged to his fiancée, Dana, since 2019. He proposed to the love of his life on their romantic getaway in Italy and went to his 861K+-follower Twitter account to express his joy after she said "yes."
Dana was a dance teacher while she was still a student.
Crimsix and Dana enjoy tons of things together. One of them is traveling together; they have discovered various destinations, including Australia, Georgia, and Vancouver.
Crimsix's Net Worth and Career Earnings
As of 2022, Crimsix's net worth is over 1.3M. Here's a breakdown of his revenue streams:
Twitch

Crimsix is a renowned Twitch streamer. His channel boasts 449K+ followers, and it has garnered 10,744,911 views. Mainly, he streams Call of Duty, but you might catch him playing Halo or Apex Legends.
Crimsix has over 1,600 subs on Twitch, which translates into around $4K monthly. But, of course, he could be earning way more than that, especially when his payouts are combined with his fan donations and tips.
YouTube
Crimsix's YouTube channel has amassed 611K subscribers and 69,195,278 views as of writing. We believe he has brought in thousands of dollars as a creator on this popular platform, pushing his net worth to what it is today.
With his massive fan base and great work ethic, Crimsix has bagged various sponsorship and partnership deals with distinguished companies such as Elgato and iBUYPOWER. Consequently, they have boosted his net worth.
Merch Sales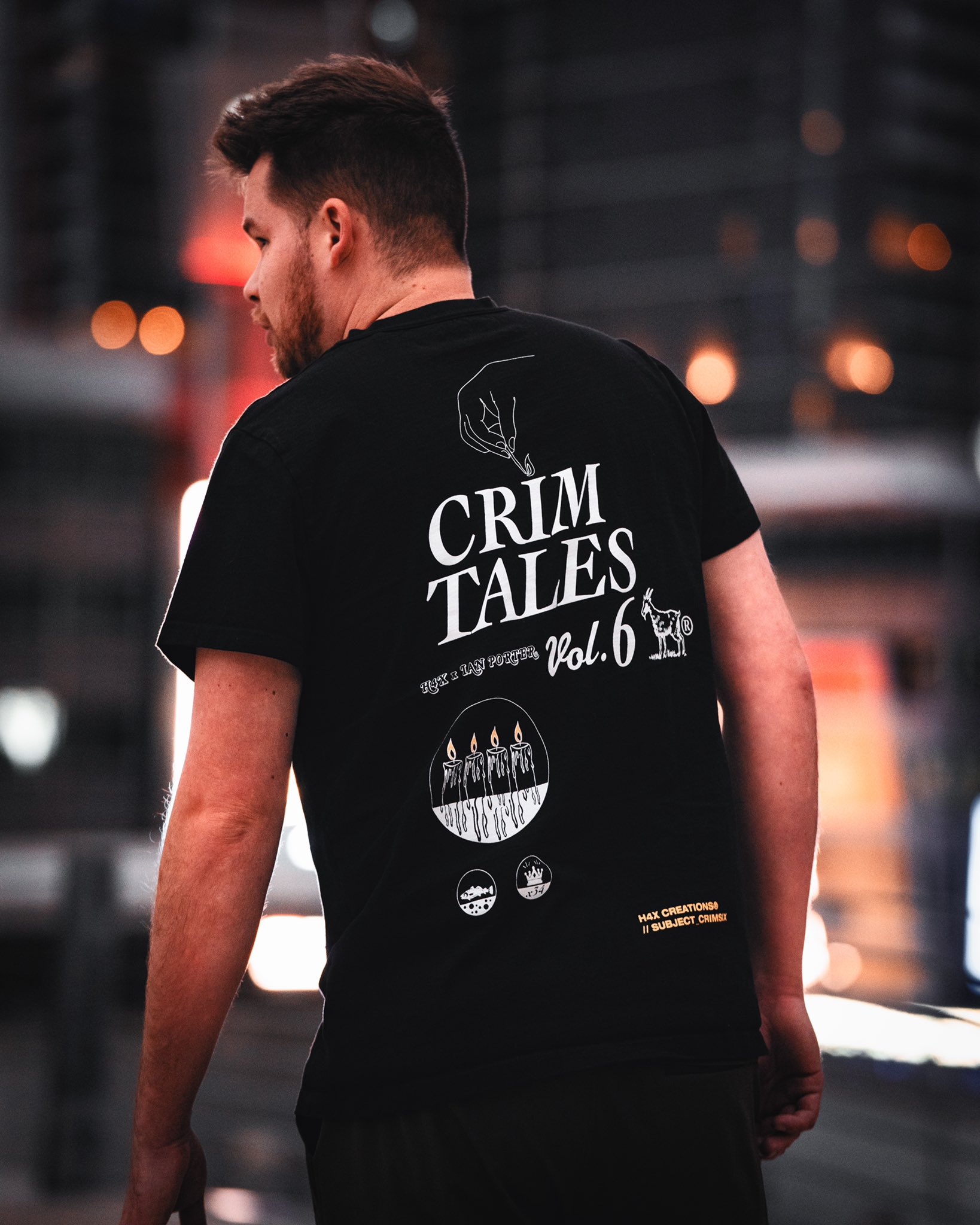 Crimsix has been selling a broad range of products for several years. For instance, in 2020, he availed hoodies and tees, but that collection is out of stock now. Today, he runs an online merch store providing quality, unique art pieces such as posters/displates, and prints
Some of Crimsix's partners are Marvel, Overwatch, Arsenal, World of Tanks, Star Wars, and The Witcher: Wild Hunt. His customers can pay for their orders via various payment systems, including PayPal, Visa, American Express, and Mastercard. These methods increase convenience since they serve an international audience.
As with most entrepreneurs, Crimsix hasn't mentioned the profits he enjoys from his merch sale. But we have no doubt they've increased his annual income.
Competitive Play

Crimsix has pocketed $1,333,092.80 in collective prize cash from 165 competitions. He got the 7th spot on the list of the highest-earning esport athletes from the United States, and he's the best-paid Call of Duty player worldwide.
Crimsix has won 95 gaming tournaments, one of them being the Call of Duty League Championship 2020, which enabled him to bring in $300,000.00, the highest sum he's ever received from a single tournament.
Halo accounts for only 0.24% of Crimsix's total esport earnings; he made the remaining percentage (99.76%) playing different Call of Duty games.
If we break down Crimsix's esport earnings by teams, he made the highest sum ($588,451.88) while playing for Optic Gaming and the least ($9,500.00) on Evil Geniuses' roster. On the other hand, as a member of Dallas Empire and compLexity Gaming, he won $513,500.00 and $171,104.26, respectively.
In addition, Crimsix received $50,536.66 in tournament prize money as a free agent.
Esport Companies
So far, Crimsix has played for five esport organizations. Like most eSport players, he could have received a salary of between $50,000 and $75,000 annually, which is the standard salary range for these professionals.
Crimsix's exact pay from these companies remains in the dark. But it's noteworthy that it may have been affected by the team he was signed with and the games he played for it.
Crimsix's Retirement and Post Professional
In 2021, Crimsix joined his current team New York Subliners to play for it during the 2021-2022 CDL season. This means he still has more time in the pro gaming and streaming scene. Besides, he hasn't expressed any desire to stop playing video games, so keep watching out for his world-class gaming content.
Crimsix's Merch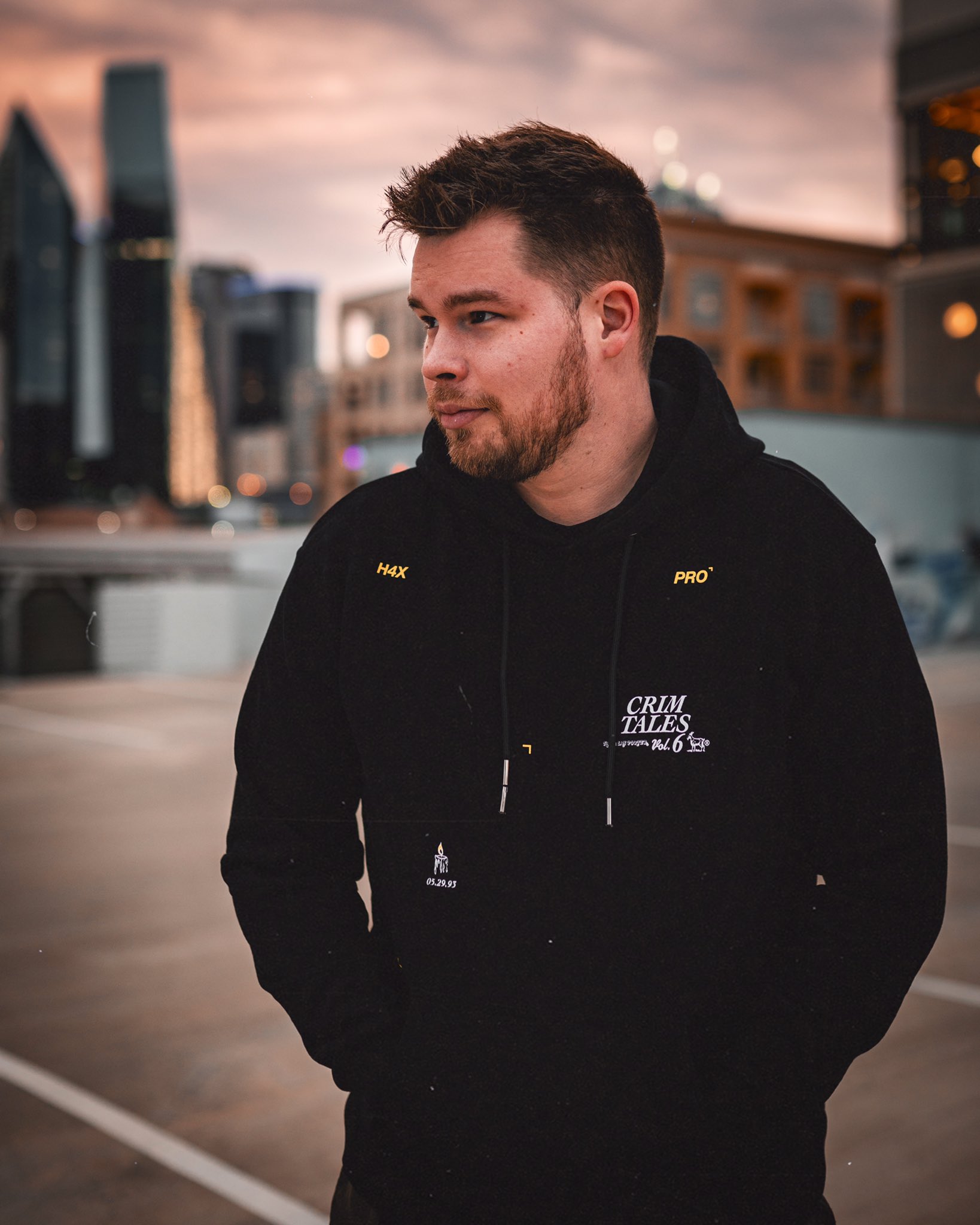 Visit Crimsix's online store to find some of his merch, which includes the following:
If you're a fan of Marvel's Spider-Man, consider this metal poster that he's inspired. Crimsix offers it in a matte and gloss finish. He also lets you choose from up to five frame types, including natural wood patterns, graphite, white wood pattern, and black wood pattern. Besides, this Hero Displate comes in three sizes – M, L, and XL.
More Spider-Man-inspired art from this collection includes Eyes, Webhead, Darker, and Town.
Here's another piece of quality art available at Crimsix's merch shop. Its creator, Nicklas Gustafsson, has designed it to capture anyone's attention. Feel free to explore the many sizes and frames provided to choose the Armored Samurai metal poster that suits your décor needs.
If you've been to Australia, like Crimsix and Dana, you may already know the wonder that is Melbourne. You can get this metal art piece by Ez Photography to remind you of it. It captures this city's breathtaking beauty at night, and it's conveniently offered in numerous sizes.
Notably, you can also find this gamer's merch on other websites. These include: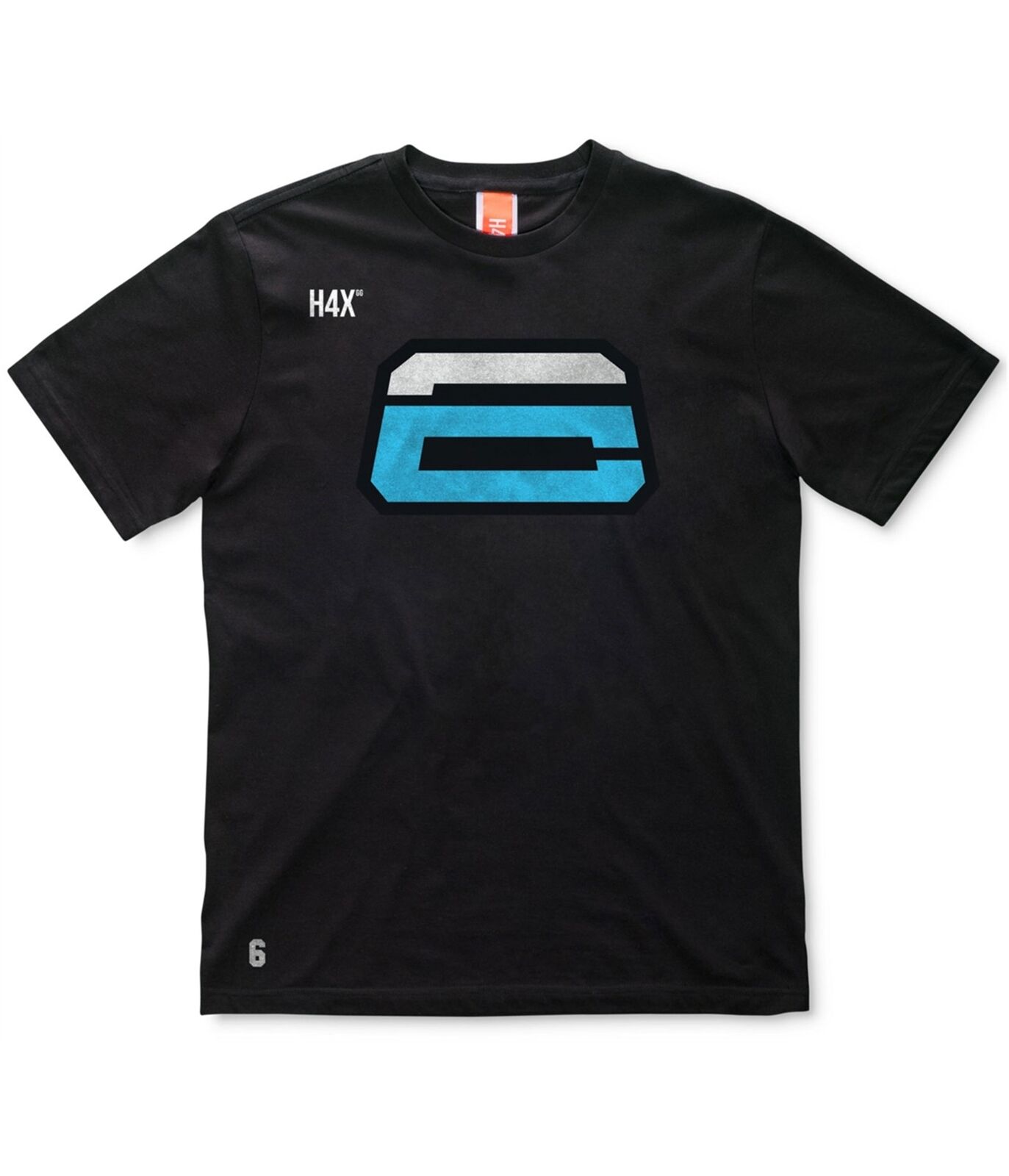 Consider this quality Crimsix-inspired crewneck tee made from 100% polyester. It's super light, short-sleeved, and ideal for wearing on the hottest days. While it's designed for men, women can also wear it at their convenience.
Frequently Asked Questions about Crimsix
Question: Did Crimsix make any money as an esport athlete before he was 18?
Answer: No. Crimsix didn't rake in any cash as an underage esport athlete, but at 18, he earned $3,250.00 from four tournaments.
Question: When did Crimsix start playing video games competitively?
Answer: Crimsix started his esport career in 2008 after he realized that plenty of other talented video gamers were making large sums of cash.
Question: Has Crimsix changed his in-game ID?
Answer: Yes. According to Crimsix's close buddy, James "Clayster" Eubanks, he changed his in-game ID to C6 in 2020.
Question: Where does Crimsix live?
Answer: Crimsix resides in North America.
Question: When did Crimsix create his Twitch channel?
Answer: Crimsix joined Twitch in March 2010.
Recommended Reads:
Research Citations