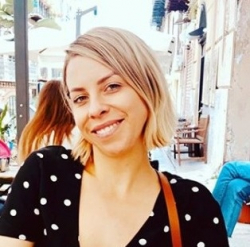 Latest posts by Jodie Chiffey
(see all)
Nick "Nmplol" Polom is a famous American Twitch streamer, YouTuber, professional video gamer, and internet sensation.
Nmplol has been basking in the limelight for almost a decade now. He skyrocketed to stardom through his gameplay of titles such as World of Warcraft, Fortnite, Valorant, Apex Legends, Just Chatting, and Z1: Battle Royale.
His collective social media following on popular platforms like Twitch, Instagram, Twitter, and YouTube has surpassed 1.5M. This is enough proof that he's on the right track. And, he could achieve even more success in the future..
Nmplol's Bio Facts
| | |
| --- | --- |
| Real Name | Nick Polom |
| Birthdate | January 25, 1991 |
| Birthplace | United States |
| Nicknames | Nmplol, Lord Nmp, Nickers |
| Height | 5 feet 10 inches |
| Nationality | American |
| Zodiac Sign | Aquarius |
| Siblings | Nmplol has a younger sister |
| Children | None |
| Girlfriend | Malena Tudi |
| Games Played | World of Warcraft, League of Legends, Apex Legends, Among Us, Just Chatting, etc |
| Net Worth | Between $1 – $5M |
| Social Media | Twitch: Nmplol, YouTube: Nmplol, Daily Dose of Nmplol, Instagram: Nick "Lord Nmp" Polom, Twitter: @nmplol |
| Awards | N/A |
| Last Updated | May 2022 |
Nmplol's Birthplace and Early Life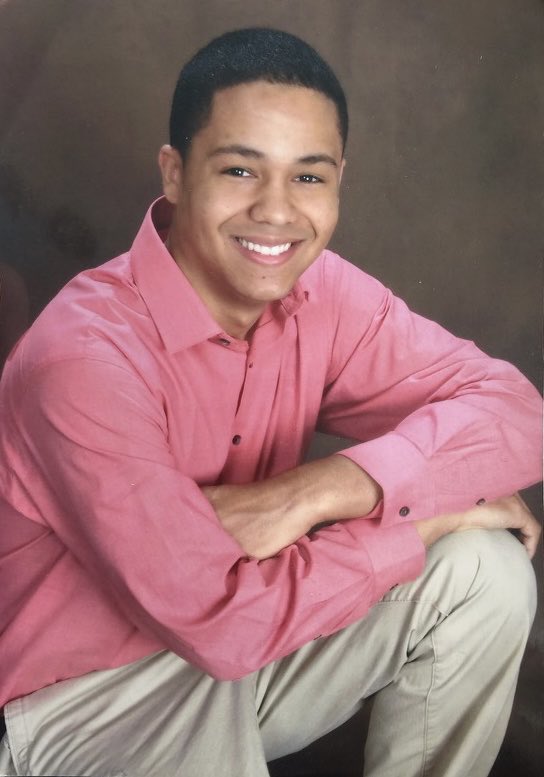 Nmplol was born to American parents on January 25, 1991, in Rochester, Michigan.
He was brought up here with his younger sister, whose identity is unknown.
Nmplol has also not revealed the names of his parents or their professions. Even so, he's posted some of their pics on his socials.
This gamer has always valued formal education. He attended a local private school in his hometown and later joined Oakland University.
Nmplol completed his studies and graduated with a degree, even though he's never mentioned his major.
How Did Nmplol Get Started Gaming?
Info about when Nmplol began playing video games is unavailable as of writing.
He created his YouTube channel in 2014 but only started uploading regular content in 2016.
In 2017, he became a full-time streamer on Twitch.
Nmplol has managed to forge friendships with many streamers. One of them is Thomas Chance Morris, better known as Sodapoppin, whose house he moved into in 2018.
One True King (OTK)
Nmplol is a member of OTK, an Austin-based gaming company comprising passionate content creators and professional World of Warcraft (WoW) players. He joined this squad in October 2020.
Other members of this network are Zack (Asmongold), Esfand, Rich Campbell, Tectone, Cyr, Emiru, Mizkif, Jschlatt, and BruceDropEmOff.
OTK has participated in various tournaments since it was founded in 2020. Its gamers play many other games besides WoW, such as Lost Ark, League of Legends, and Final Fantasy XIV.
In 2022, OTK bagged the Best Content Organization award at The Streamer Awards. Other groups nominated for this category were OfflineTV, NRG Esports, and 100 Thieves, which has signed Kyedae and AustinShow.
Nmplol's Videos
Nmplol and Malena Tudi are the perfect couple. They spend a considerable amount of time together, which could explain their amazing on-screen chemistry as evidenced in this video compilation of their most memorable moments. Watch it to the end to comprehend why they have been together for so long, defying the odds to become everything a celebrity couple should be.
This video also enables you to catch a glimpse of Sodapoppin, their mutual friend.
Here's a fun video of Nmplol spending quality time in the kitchen. His girl, Malena, and his close pal, Sodapoppin are with him. Later, Russel and xQc also join them. And as they prepare a delicious meal, we grasp a few things.
For instance, Malena reveals that English is not her first language. This makes it trickier for her to get everything xQc says since he speaks in cursive. Also, she always helps out Nmplol and Sodapoppin get a few things done, including dressing up.
Nimplol's Gaming Setup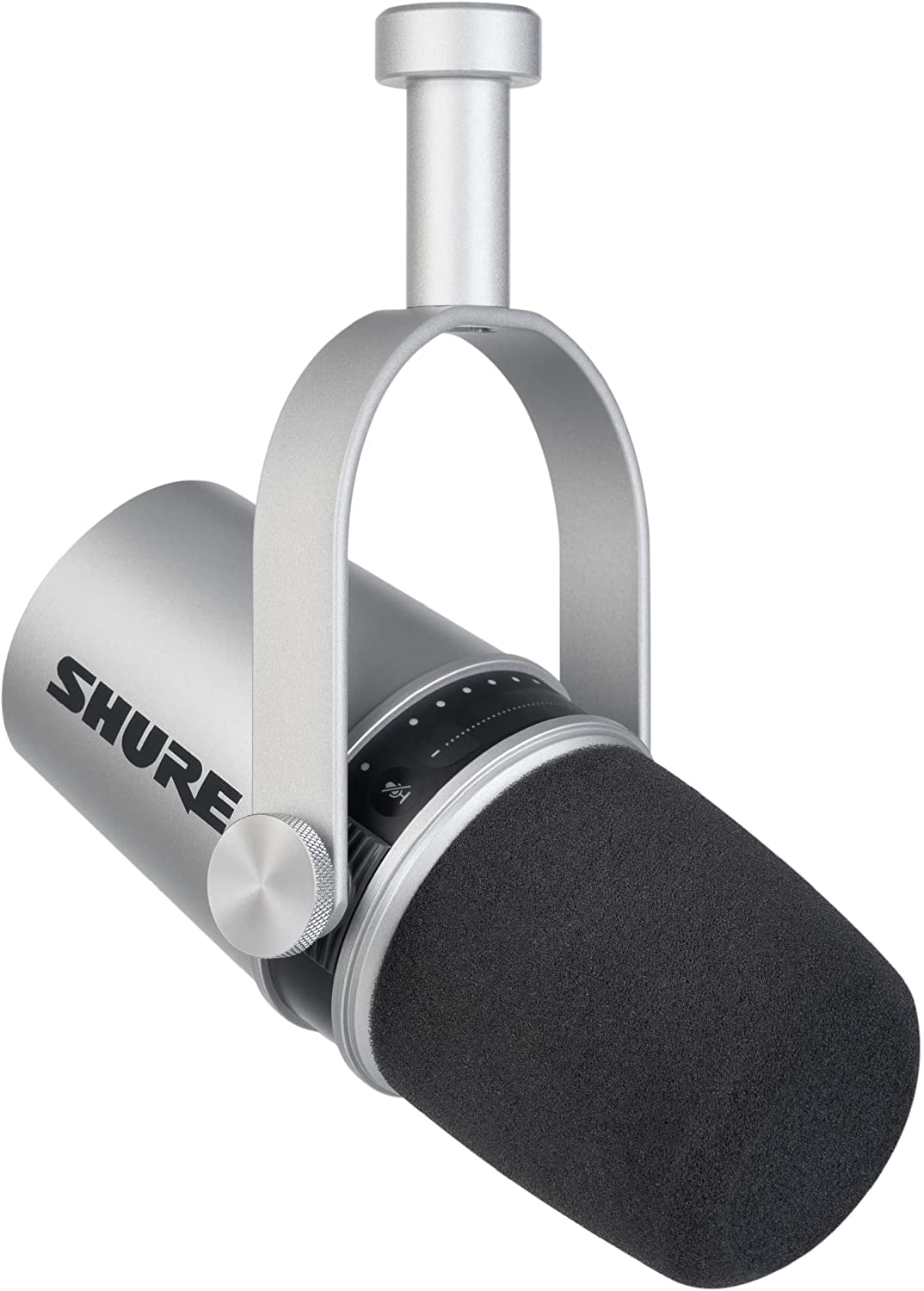 Nimplol uses a slightly advanced version of the Shure SM7B microphone that is commonly used by many gamers, including Dyrus and xQC. Though slightly advanced, it still has the same sturdy all-metal body construction to make it durable.
Further advancement features come in the form of better flexibility and more adjustment options. Among them is a USB plug-and-play option compatible with diverse android phones, apple products and an XLR jack plug for connection with analog devices.
Another plus side that Nimplol enjoys is the ShurePlus Motiv app. Through this app, he can, at the click of a button, regulate his sound signatures, mic gain, and even his EQ.
Another mention-worthy feature of this mic is the intuitive touch panel. This, alongside other key features like cardioid polar pattern, nominal impedance of 314Ω, and a sensitivity of -55 dBV/Pa, flexible placement options among the features that make it stand out from the rest.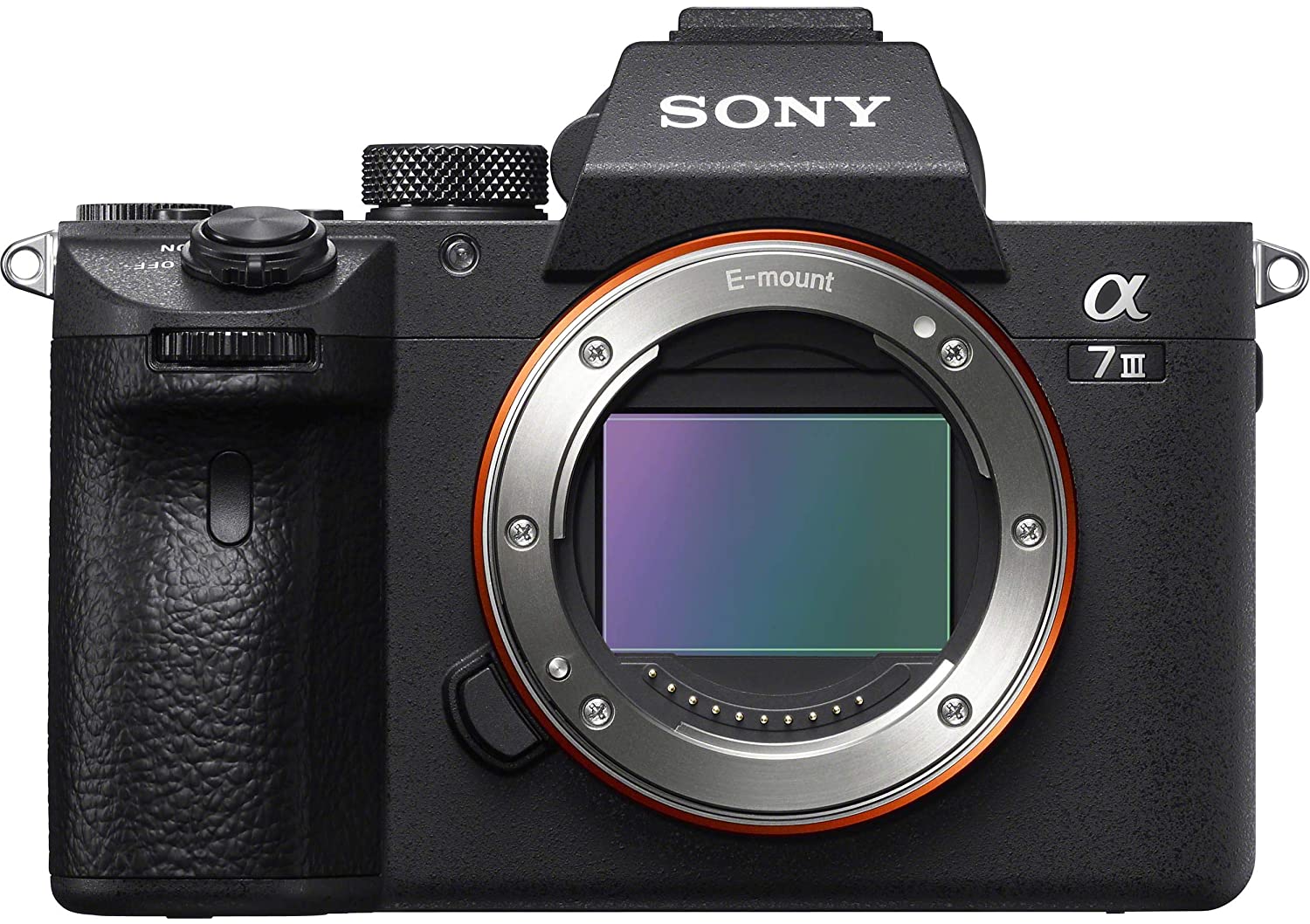 Nimplol prefers the mirrorless masterpiece from Sony in the name of the Sony a7 III camera. For starters, its battery can power it for 200 straight minutes or capture up to 610 shots without the irritating beep or sudden shutdown.
This much power is more than adequate for Nimplol to chat with his fans, stream Fortnite, floor a few opponents in Warcraft, and impressively rally to bag a few treasures in LoL before plugging it to recharge.
Further, just like most gaming cameras, it can freeze detailed pictures and record fast-paced scenes in 4K resolution. This is thanks to its 24.2MP of lens that can shoot at 10fps and an Exmor sensor with an ISO range of 100-51,200, but that can be extended to 50-204,800.
Other key features include a 5-axis image stabilization that has also been handy in bringing out scenes clearly during Nimplol's recordings. A tiltable LCD screen for brightness adjustments and a myriad of image effects, and adjustable shutter speeds.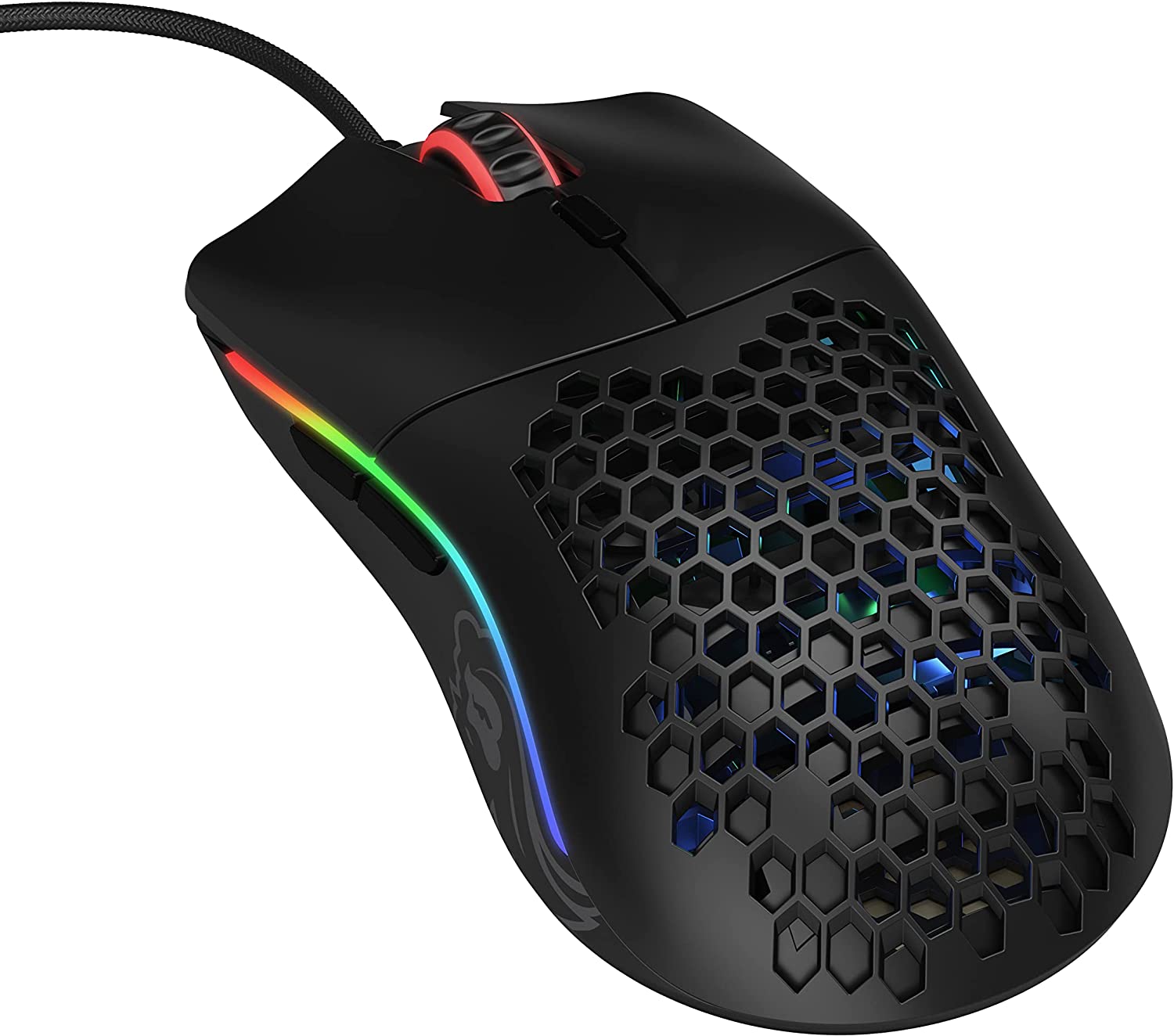 The Glorious Model O ambidextrous ultra-light mouse is another performance-optimized peripheral that has found a home in Nimplol's arsenal.
For starters, the mouse glides on 100% pure virgin PFTE feet as it whips on its ultra-flexible braided Ascended cord. Combined, the two performance enhancement features allow Nimpol's mouse to smoothly and effortlessly glide to annihilate his aggressors lethally.
Nimplol can save up to 6 on-the-fly profiles and one macro profile on its onboard memory using its six programmable buttons. This relatively diverse programming customization allows him to change from one game to another conveniently.
On matters of comfort, Nimplol can attest that though ambidextrous, the mouse's honeycomb body shell renders it incredibly comfortable for dusk to dawn gaming. Going hand in hand with its pro-longed comfort design is its DPi adjustments that can be toggled between 400-12000 at incremental values of multiples of 400.
Further, should the gaming needs demand for polling rates different from the preset values, then Nimplol can conveniently make such adjustments through the mouse's software.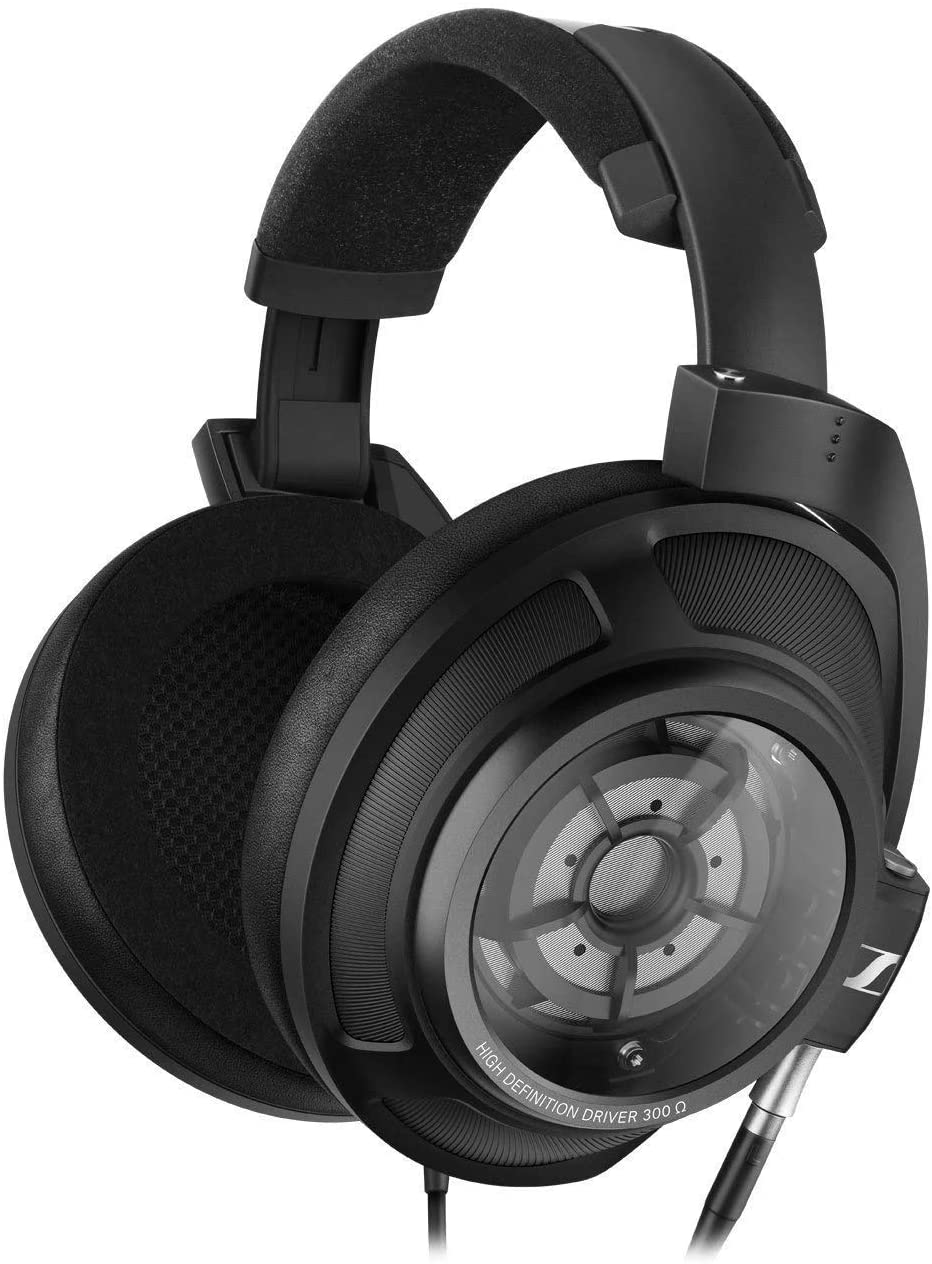 These luxuriously closed back-end wired Sennheiser HD 820 headphones are Nimplol's link to his unseen animated characters in gaming. The headphones that weigh a measly 360g feature an aircraft-grade metal headband closed, concave Gorilla glass earcups, and an inner dampening element.
Though the concave Gorilla glass is made to provide a wide sound stage, it doubles up as a buffer against bleeding to allow Nimplol to enjoy the best of his gaming audio and audio inputs.
Other key features include a strain and pressure absorbing high-quality microfiber fabric surrounding the ear to reduce pressure—frequency response of 12-43800HZ @-3db at a nominal impedance of 300Ω.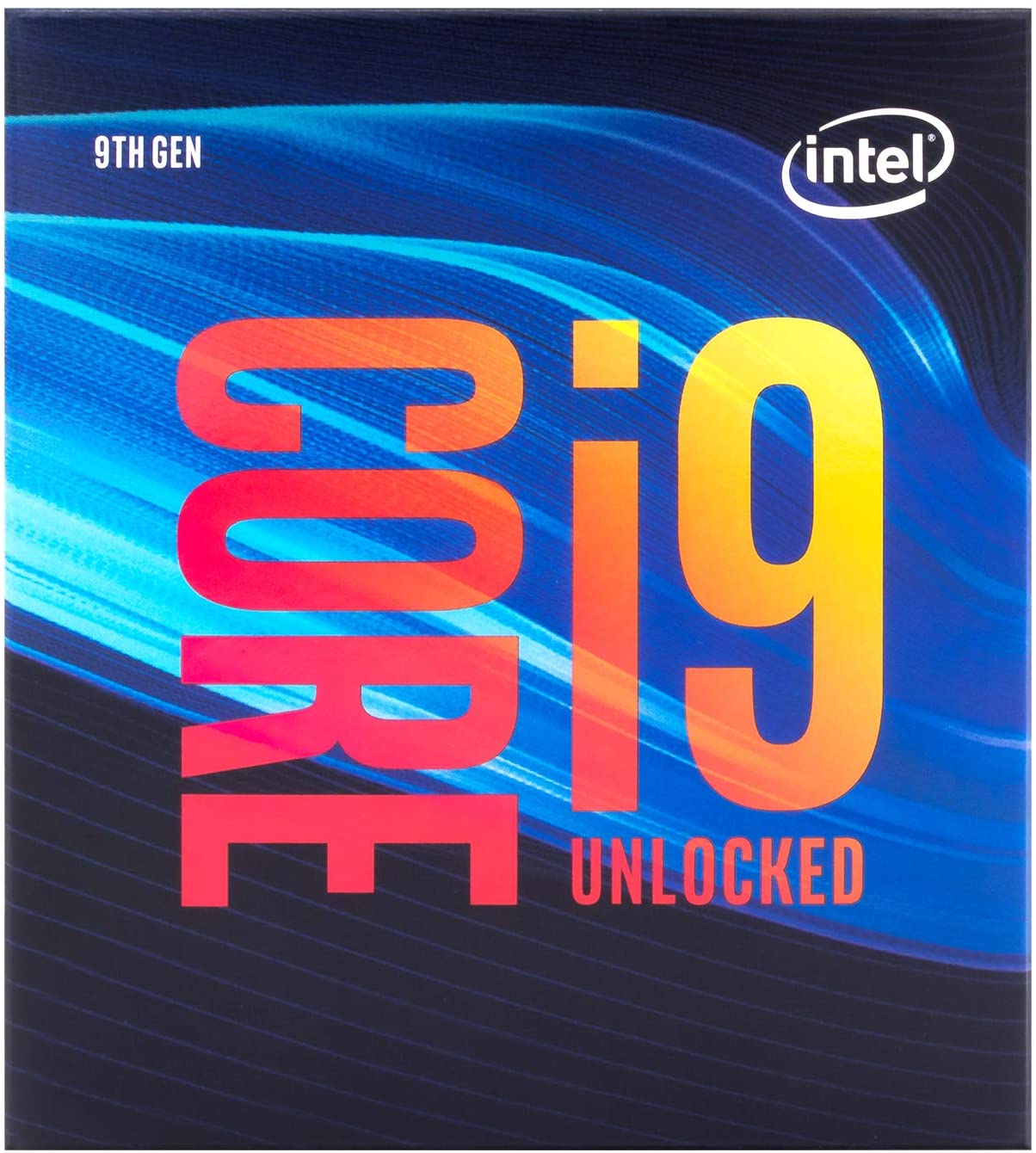 Behind the fast-paced stream highlights and rapid loading gaming genres in Nimplol's career is the monstrous Intel Core i9-9900k processor.
This premium gaming hardware boosts eight cores accompanied by a whopping 16 threads, most of which can be unclocked to pump upwards of 5.0GHz of speed. As if this isn't enough, Intel still threw in Intel Turbo Boost Technology, which can only be put in check by its Intel Optane Memory.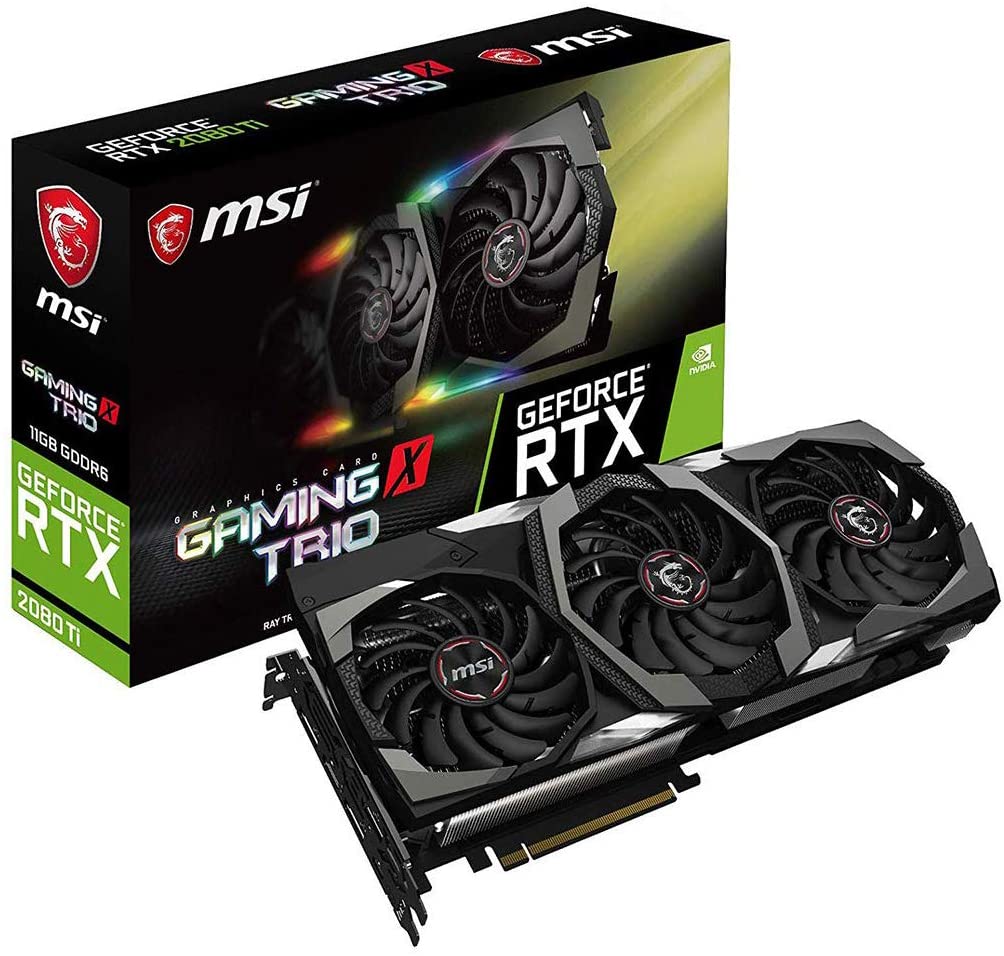 RTX 2080 has still held its forte as a go-to graphics within the eSports gaming circles. It is therefore no coincidence it found its way into Numplol's setup.
For starters, the graphics packs sufficient memory to pump over 60fps in 4k when running most graphic-demanding games like Fortnite and LoL. This is even stacked up higher when this is paired with its 1755MHz boost clock and 14Gbps memory speed'
Further, it packs impressive AI-driven Tensor cores and ray tracing technology which is always a plus for any graphic-driven task. Combine this with a mystic RGB lighting and a supremely silent working operation and tell with other reasons will a gamer like Nimplol's give for passing on this card.
To make him the master of his gaming, the card features a Dragon center that is 1 click away from optimized smooth gaming.
Other key features include incredibly efficient heat dissipation and optimal airflow all thanks to the TRI-FROZR thermal design, and an Afterburner Overclocking Utility.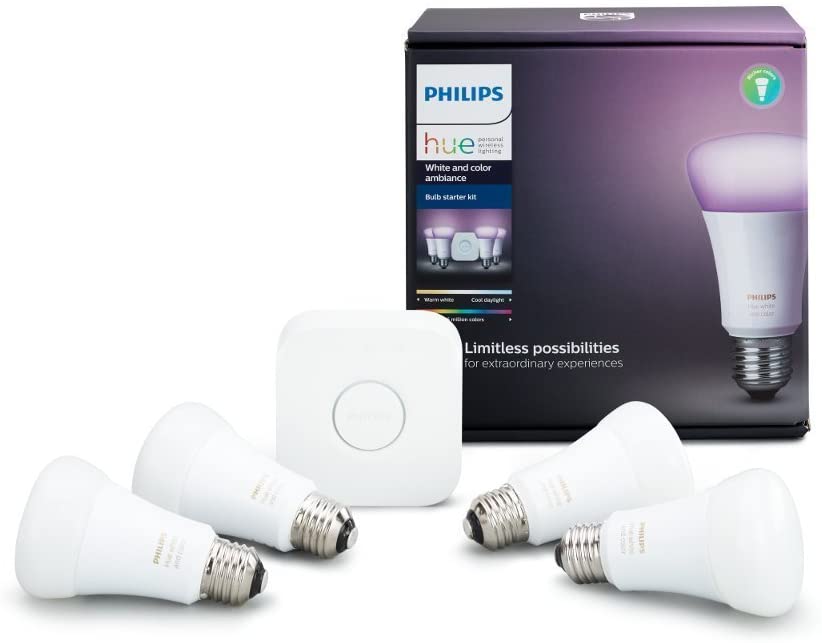 Last on the list of Nimplol's setup is the voice-activated lighting with a near-limitless tweaking option.
The lighting brings to the fore Nimplol's hidden creativity, precariously lighting select sections of his setup to give his fans a taste of his stream desk.
The lights can last for up to 250000 hours, are compatible with Alexa voice control, and can be effortlessly expanded for increased convenience.
Nmplol's Family
Malena Tudi, a fellow Twitch star, Malena Tudi. Their fans suspected they had been dating for a while, but their relationship was confirmed in 2018.
Tudi was born in Norway on March 25, 1996.
Her Twitch channel boasts 153K followers and 1,195,300 views. She streams games such as Just Chatting, Rust, Dead by Daylight, Call of Duty: Warzone, World of Warcraft, Among Us, and PUBG: Battlegrounds.
Plus, she has experience in YouTube content creation as she edits Sodapoppin's YouTube gaming videos.
As of writing, Tudi resides in Austin, Texas.
She enjoys spending her time with her boyfriend, Nmplol. And it's pretty common for them to feature each other on their socials.
Nmplol's Net Worth and Career Earnings
Presently, Nmplol boasts an estimated net worth of between $1-5M. Let's look into his primary sources of revenue.
Twitch
We suspect Nmplol makes most of his cash through streaming on Twitch. His channel has active 6,646 subs, down from an all-time high of 12,805 subs he had in April 2021. All the same, these, combined with fan donations, have been handy in increasing his income from this platform.
YouTube
Nmplol also makes money from uploading videos on YouTube. His content revolves around various topics, including video gaming, comedy, and his close relationship with Malena Tudi.
As of writing, Nmplol's YouTube channel has accumulated 57,014,575 views. Most creators on this video-sharing website bring in between $2,000 and $3,000 per 1M monetized views if they air ads. So, this streamer has undoubtedly pocketed thousands of dollars in YouTube payouts.
Competitive Play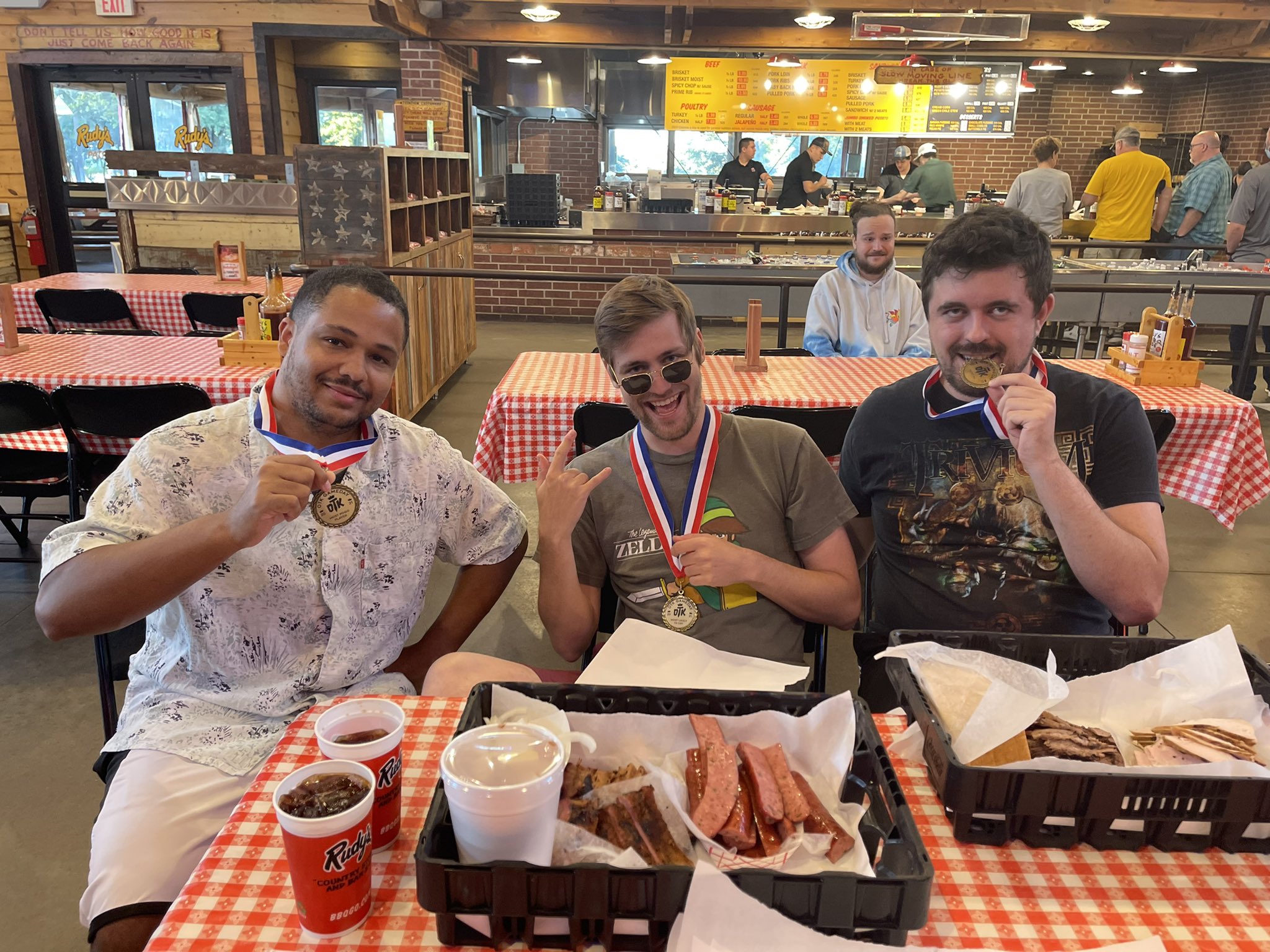 In 2019, Nmplol played two Apex Legends games competitively, raking in $6,716.66. One of these tournaments was the Twitch Rivals: ALC North America 2, where he finished first place. On that day, February 19, 2019, he walked home with $3,733.33, the highest sum he's ever earned from a single competition.
It's noteworthy that Nmplol participated in the two tournaments as a free agent.
Sponsors and Partners
Nmplol has also made a decent sum through brand deals. MSI Global and Game Fuel are great examples of the companies he's worked with. And though he's been tight-lipped about his income from these deals, it has unquestionably increased his net worth.
Merch Sales
Like well-known streamers such as Charles "Cr1TiKaL" White Jr and Tory "Dinglederper" Weeks, Nmplol also avails merchandise for his vast pool of devotees. If you hope to check it out, visit the OTK website or his site, where he provides more.
Nmplol hasn't talked about his profits from selling merch, but we believe they've boosted his annual income. It's also likely that the proceeds from the OTK online store are shared among all the company members.
Nmplol's Retirement and Post Professional
We've not heard anything regarding Nmplol's retirement.
Therefore, we presume it's not in his plans yet, and he's hoping to do more to advance his streaming career.
Nmplol's Merch
Are you interested in purchasing Nmplol's merch? First, check out his official online store with the following top-quality offerings at affordable prices.
If you're looking for a long sleeve tee ideal for everyday wear, consider this one available at Nmplol's merch store. You have only one color to choose from– white. But when it comes to sizes, you are spoilt for choices as they range from small to 5XL.
Supposing you'd like the tee above, but in short sleeves, this one is for you. The available size range is equally broad as it's between XS and 3XL. In addition, this t-shirt is made from durable, soft fabric to deliver all-day comfort.
Check out this heavyweight hoodie designed to offer comfort and durability. Its feature package is quite impressive, ranging from the kangaroo pocket and drawstring to its beautiful graphic print and attractive white color. You'll be impressed to know there are multiple sizes available, so you can't miss yours.
Here's a lovely black ceramic mug you can add to your kitchen. It's microwave and dishwasher safe, making maintenance pretty effortless. Remember to use a mild detergent when washing it. Notably, Nmplol also offers other durable ceramic mugs, such as the Pogo Polom Mug and Doodles Mug in black and white.
It's noteworthy that many other eCommerce sites also offer Nmplol-inspired merchandise. Here are some items worth your consideration:
Visit Amazon to check out this fashionable Nmplol-inspired hoodie sold by Moonlight Artist. It's made from 100% preshrunk cotton that guarantees comfort. Plus, you can count on this garment to last a long time. In addition, it comes in many colors, including white, navy, sky blue, and baby pink.
Get this durable, flexible and stunning phone case for your Samsung Galaxy. It's designed for several models, including the S3, S4, S5, S21, and S22. Besides, it's shock absorbent to ensure your device doesn't break, even if it falls. More great aspects of this case include compatibility with PowerShare and Qi-standard wireless charging, and the anti-fingerprint finish.
Purchase this Nmplol-inspired sticker to personalize your stuff. You'll definitely like that it's water-resistant since it enhances its durability. Moreover, it's removable, and it boasts a white border to make its application a breeze. Also, pembapple, its designer, offers it in glossy, transparent, and matte finishes.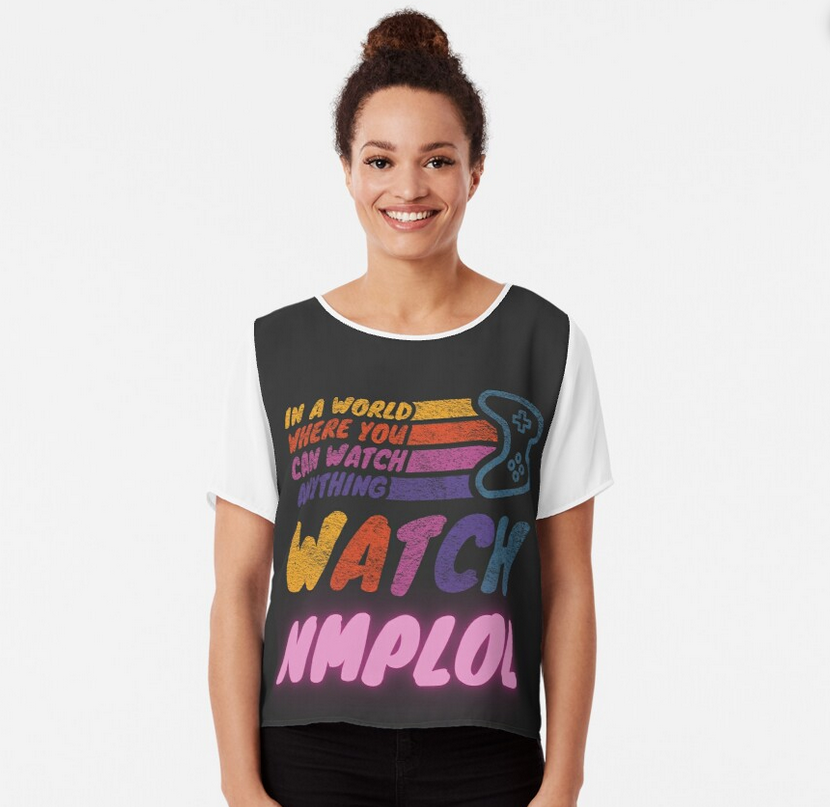 Here's a fancy Nmplol-inspired chiffon top for the ladies. Thanks to its polyester material, it's lightweight and wrinkle-resistant. It also shapes well and is stain-resistant, so cleaning it is pretty easy. And even better, it dries quickly, so you can wash and wear it on the same day.
Available in sizes between small and 2XL, this Nmplol-inspired tee checks all the boxes. It's made from lasting fabric, which promises comfort and warmth at all times. In addition, LAST WEEK'S STOLEN AESTHETICS provides it in multiple colors, such as black, white, heather grey, dark blue, cardinal, and dark grey.
Meeting your décor needs is a piece of cake with this Nmplol-inspired sticker provided in a semi-gloss finish. It comes with a funny meme that reads, "YOUR GIRL WATCHES THE OFFICE MY GIRL WATCHES NMPLOL WE'RE NOT THE SAME." Furthermore, it has a 5mm white border to make the framing process unproblematic.
Looking for something to take your home décor up a notch? Purchase this Nmplol-inspired throw pillow with a soft and robust polyester cover. You can either get the latter alone or with the polyester fill. If you want a plump finish, make sure the insert is one size bigger than the cover. Fortunately, there are up to five sizes to choose from.
A quality mug deserves a place in your kitchen. It comes in handy whenever you want to enjoy hot and cold drinks like coffee or tea. If you're scouring the market for one, consider this Nmplol-inspired option made from ceramic. It's dishwasher safe, and it can hold up to 11oz of liquid.
Are you searching for a spiral notebook worth your cash? You may have just found it! This one comes with 120 ruled or graph pages. In addition, its back cover features a document pocket, which allows you to keep your important papers close at all times.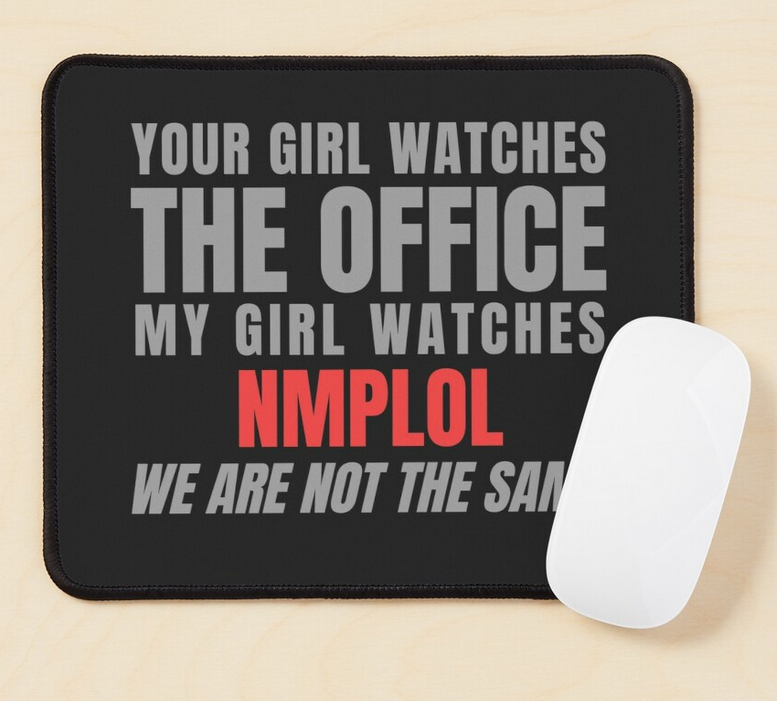 Check out this attractive Nmplol-inspired mousepad you can get to enhance your mouse's usability. It gives you optimal control over your device, whether it's a laser or optical mouse. Furthermore, it features a handy anti-slip rubber base that enables it to stand firm all day long!
Get this trendy laptop skin to enhance your laptop's visual appeal and protect it against various types of damage, including scratches. You can remove it effortlessly without leaving an ugly sticky residue. Its gloss finish increases its vibrancy, and installing it is easy peasy!
Here's a Nmplol-inspired clock brought to you by LAST WEEK'S STOLEN AESTHETICS. It's an excellent piece of art, and it could be all you need to improve your living room's décor while you keep time. This designer allows you to choose from three frame colors – white, black and natural bamboo. Its hands come in black, white, red, and aqua.

Frequently Asked Questions about Nmplol
Question: Why is Nmplol so popular today?
Answer: Nmplol is widely known for his thrilling gameplays and vlogs.
Question: Where does Nmplol live?
Answer: Nmplol is currently based in Austin, Texas.
Question: Does Nmplol have any other interests besides playing video games?
Answer: Yes. Nmplol delights in watching hockey.
Question: Which is Nmplol's stream language?
Answer: Nmplol streams in English.
Question: When did Nmplol join Twitter?
Answer: Nmplol created his Twitter account in August 2012.
Recommended Reads: 
Research Citations