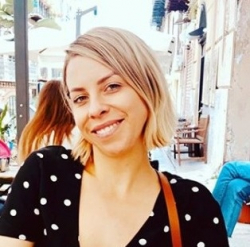 Latest posts by Jodie Chiffey
(see all)
Redshell is a famous American variety Twitch streamer, video game player, YouTuber, and internet sensation.
It's hard to imagine Redshell without Overwatch, his main claim to fame. So exceptional is he at this game that he's joined the ranks of the best Lúcio players globally. And he also enjoys streaming many others, such as Minecraft, Just Chatting, Grand Theft Auto V, Pokémon Sword/Shield, and Mario Kart 8.
Redshell seems dead set on building his legacy as a magnificent player, despite the curveballs life has thrown at him. Having battled cancer and allegations of predatory behavior, he's now entirely devoted to his growing streaming career, drawing in thousands of gaming enthusiasts from different parts of the world.
Are you out to learn more about Redshell? Reading this bio to the end is a great place to start, as we've provided everything worth knowing regarding his personal and professional life.
Redshell's Bio Facts
| | |
| --- | --- |
| Real Name | N/A |
| Birthdate | N/A |
| Birthplace | United States |
| Nickname | Redshell |
| Height | N/A |
| Nationality | American |
| Zodiac Sign | N/A |
| Siblings | N/A |
| Children | N/A |
| Spouse/Partner/Girlfriend | N/A |
| Games Played | Overwatch, Just Chatting, Minecraft, Mario Kart 8, Grand Theft Auto V, etc. |
| Net Worth | $122,631 |
| Social Media | Twitch: Redshell, YouTube: Redshell, Twitter: @RedshellOW |
| Awards | N/A |
| Last Updated | June 2022 |
Redshell's Birthplace and Early Life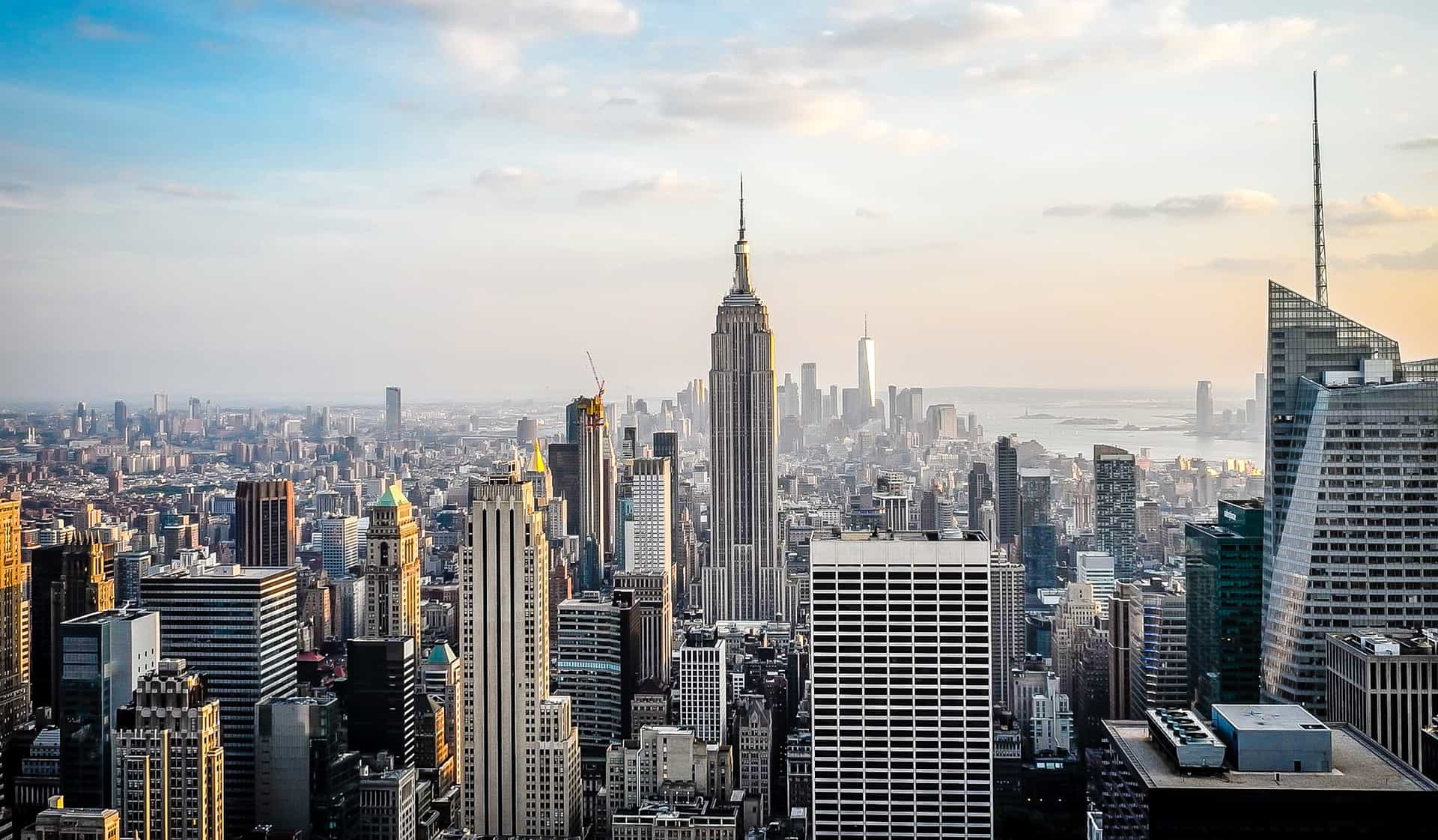 Redshell was born in the United States.
He hasn't publicized any details about his hometown, birthday, or family. Additionally, nothing about his childhood or educational background is known.
How Did Redshell Get Started Gaming?
Although Redshell hasn't told us when his passion for video games manifested, we speculate it was at an early age, given his exemplary skills.
He tried streaming for the first time in July 2017, but he didn't get the kick out of it as much as he anticipated. So, he took a break until January 2018. And this time, he was ready to go above and beyond to succeed in this venture.
A few months later, in June, Redshell created his YouTube channel to share his gaming-related uploads. As it turned out, most people relished it, leading to a gradual increase in his number of subs and views.
Today, most of his YouTube videos garner the attention of hundreds of thousands of individuals.
Redshell's Videos
In this video, Redshell plays the Overwatch 2 beta with new players. Continuing with his fast-paced delivery and meme-rich retaliation from his editor, Redshell annihilates his opponents back to Fortnite or whatever game they play.
Of course, his videos are heavily captioned to ensure that you don't miss a word he says or a jab at his opponents.
Redshell is fond of uploading his gameplay videos while he commentates over them. From the title, it is evident that he'll feature some culturally relevant bit (Hint: Chris Rock getting slapped by Will Smith at the Oscars).
In this video, he plays Overwatch while his director makes fun of him by including memes that poke fun at him. This common feature in his videos is what hooks his fans to the end.
Redshell's Game Setup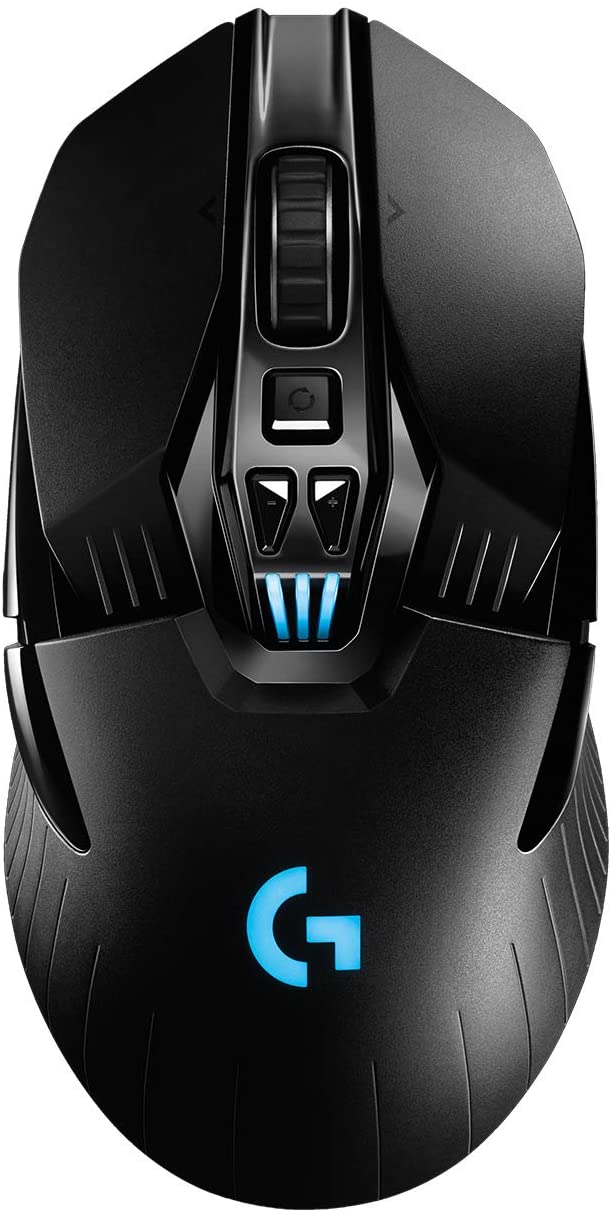 Redshell, like Fortnite legend Rubius, fancies Logitech's G903 masterpiece. The wireless gaming mouse is powered by a rechargeable battery that can last between 24 to 32 hours. Even better is that the mouse can recharge while in use, meaning that Redshell can enjoy his marathon gaming sessions without interruptions.
Further, the mouse features an advanced mechanical button tensioning that works to ensure Redshell gets an exceptionally clean, consistent, and responsive feel throughout his gaming sessions.
Pair this with a PMW3366 optical sensor that guarantees zero smoothing and acceleration across its 200-12000 DPI at speeds of 400 IPS, and you will concur that it is a lethal weapon in the hands of a pro like Redshell.
Other key features of this ambidextrous mouse include a configurable button layout and a 1 ms report rate to give him a competitive edge in his gaming.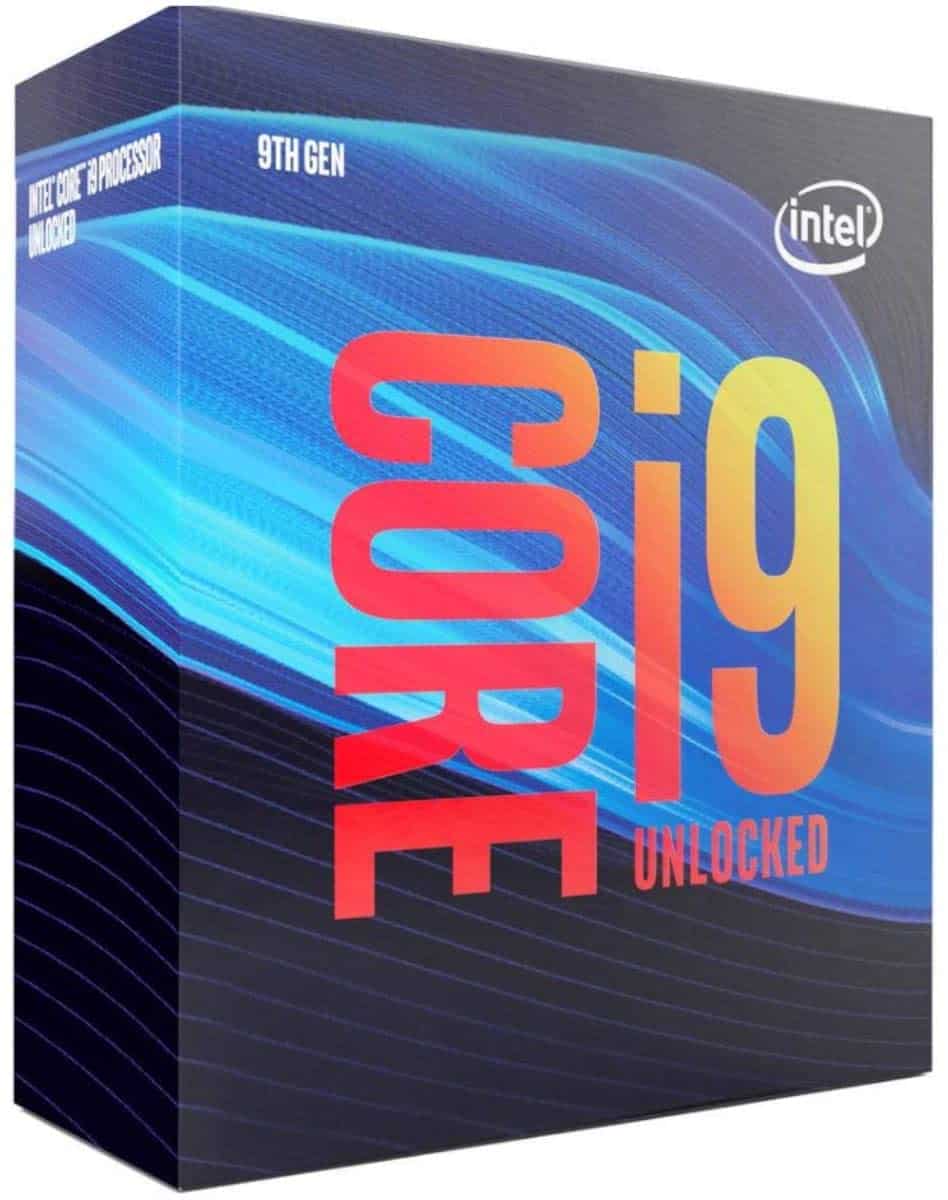 Like most PC tasking games, Redshell's Overwatch is no exception. With robust graphics, detailed anime characters, and fast-paced scenery transitions, a gamer's best way out for more immersive gameplay is a processor built for exactly this.
And for Redshell and Stableronaldo, such a processor is none other than Intel's Core i9-9900K.
With 8 cores, 16 threads, and an impressive 5.0GHZ speed, nothing can come between Redshell's and a clear headshot.
Like Summit1g and Lvndmark, Redshell leverages Corsair's K70 mechanical gaming keyboard. It features per-key dynamic RGB lighting making it possible for Redshell to customize it to be in sync with his setup.
It also supports Corsair's intuitive iCUE software to better sync the RGB lighting, opening doors to near-limitless vivid lightning across compatible devices.
Further, this keyboard's keys rely on the revered Cherry MX mechanical key switches, whose reliability and accuracy have been key in sailing Redshell to victory. Other key features include a USB pass-through port for headsets or mice and an aircraft-grade anodized aluminum frame to make it durable.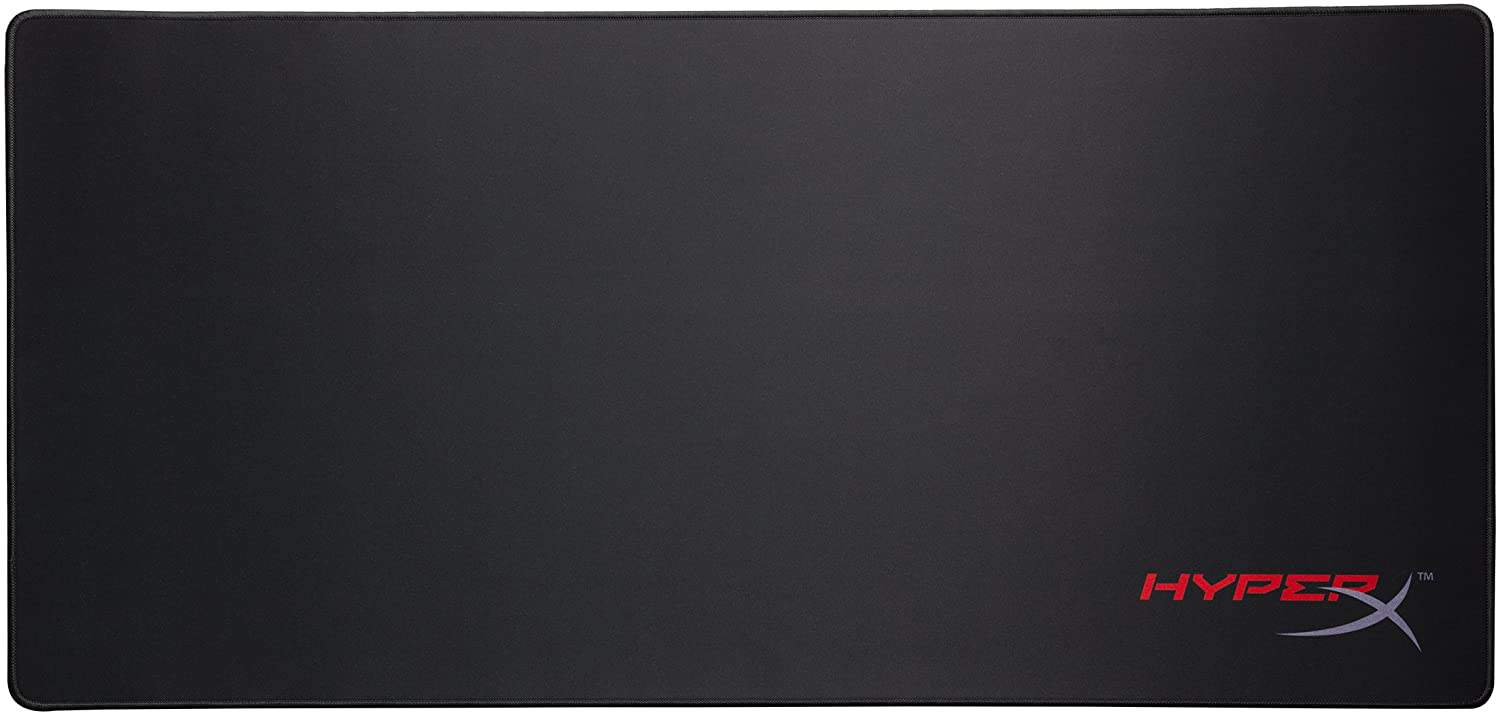 To accurately and precisely take headshots that count, Redshell requires a consistent mouse surface that does not skid or make his wrist uncomfortable. Which better mouse pad to use than the generously large Hyper X Furry?
With a densely woven surface for accurate optical tracking, a natural rubber textured underside to adhere to surfaces, and seamless, Anti-fray stitched edges, the Hyper X Furry is any gamer's best bet.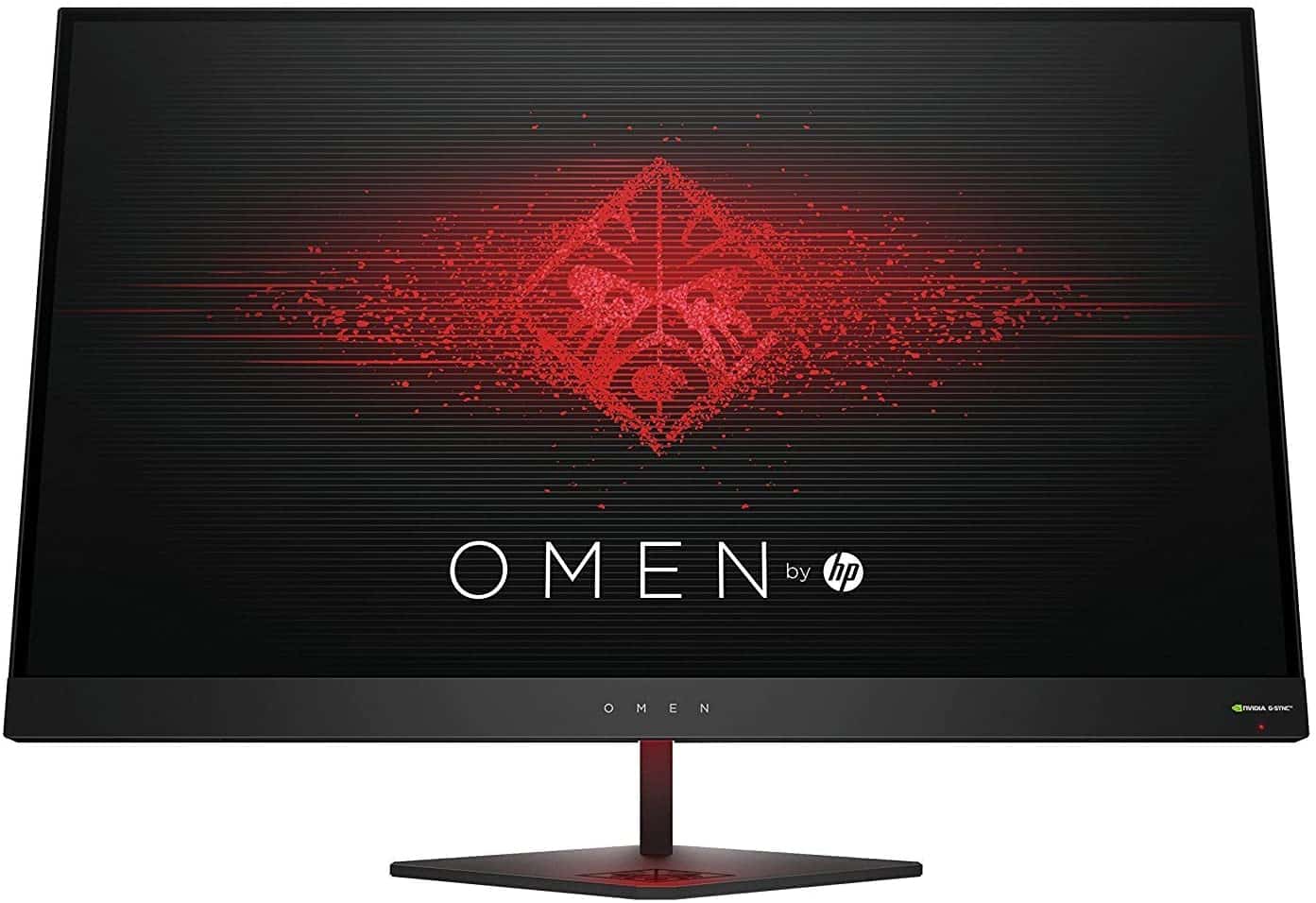 Like most hardcore gamers, Redshell went all-in with the Omen HP Monitor. It boasts of a 1ms response coupled with an impressive 165Hz. This effectively buffers against motion blur, screen tearing, and stuttering.
The result is an immersive gaming experience that allows Redshell to focus on his precise movements, targets, and rapid scenery changes. Further enhancing this gaming experience is the monitor's TN panel that ensures Redshell enjoys low pixel latency and snappy response times.
Other key features include a wide array of output ports that include USB 3.0, HDMI, HDCP, ambient lighting thanks to its soft glow cast and base that diffuses the monitor's bright light, and a high-voltage input capability.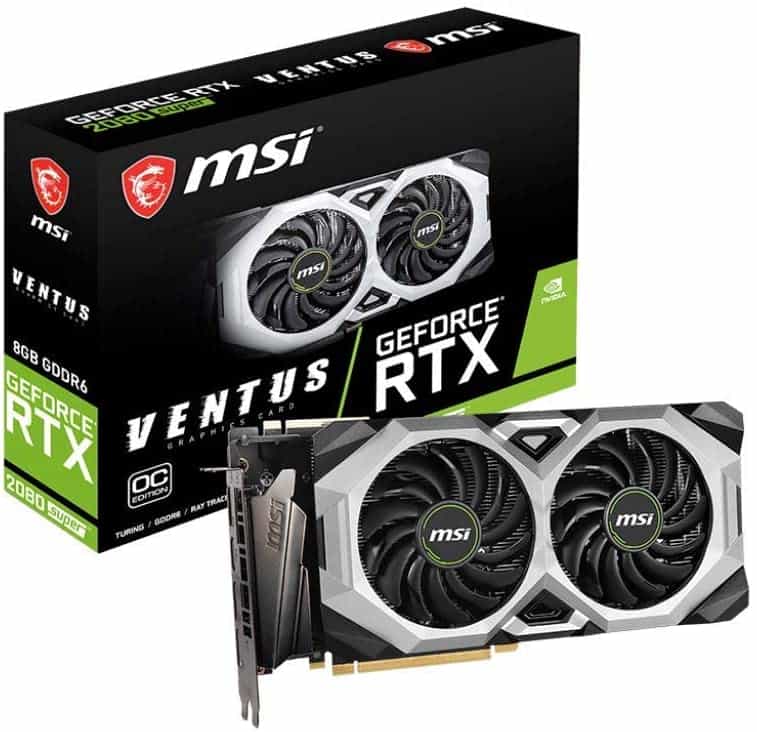 Clarity of video and images is a do-or-die affair in gaming. And this is why Redshell leverages Nvidia GeForce's tried and tested RTX 2080. As Gronkh can attest, with 8GB GDDR6 video memory, Redshell can broadcast crystal clear images that can easily rival real-life objects.
Pumping these robust and detailed videos for his fast-paced shooter game is the GPU's 1830MHz boost clock while his HDMI rapidly relays them to his OMEN HP Monitor.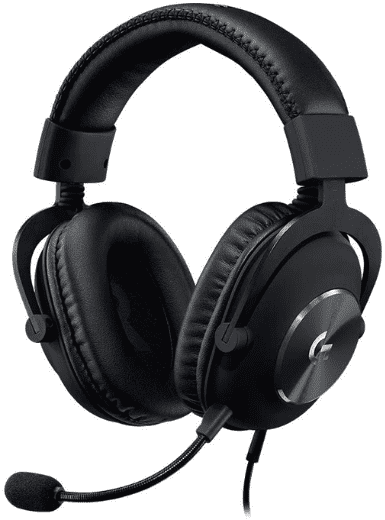 The Logitech G Pro X headset packs some of the most irresistible features that very few gaming enthusiasts can pass. For starters, it features soft memory foam ear pads with passive noise cancellation to keep distracting noises at bay while ensuring comfort.
Further, it comes with a detachable pro-grade microphone with built-in Blue Voice technology allowing him to reproduce cleaner and more professionally sounding vocals to his teammates.
Pair this with an adjustable headband forged from steel to make it durable, and you can concur that Redshell made no blunder in choice. All this is crowned with advanced PRO G 50 millimeter drivers whose sound imaging capability allows him to pick environmental cues with clarity giving him a competitive in-game advantage.
Redshell's Family
Information regarding Redshell's romantic life is currently unavailable. Most gaming community members reckon he's single and working extremely hard to take his streaming career to the next level.
However, in late 2020, a few underage girls came out with allegations that he was soliciting nudes from them. His pals at the time, and fellow Overwatch players, Eskay and Frogger, revealed screenshots of their talk on Discord regarding the accusations.
Redshell said he'd take legal actions against the YouTubers, but there was no confirmation about how that controversy ended.
Redshell's Net Worth and Career Earnings
As of this writing, Redshell has racked up an estimated net worth of $122,631. His two primary sources of income are:
Twitch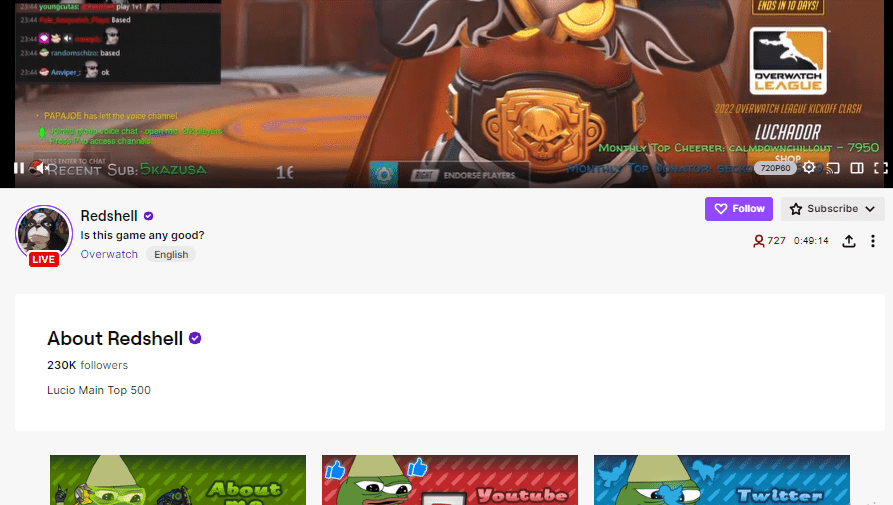 Redshell's Twitch channel boasts 229K followers and 5,353,391, which is still impressive. He could be earning a small amount in Twitch payouts, including fan donations, but nothing's confirmed yet.
YouTube
We're confident that Redshell has made thousands of dollars from uploading gaming content on YouTube. His channel already has 243K subscribers and 56,581,897 views, which keep increasing as days go by.
Like many other content creators, he's kept his YouTube payouts secret. This has made it tricky to state his exact monthly or annual earnings since other factors affect what YouTube creators earn. These include the number of monetized views, type of content, and ad blockers.
Redshell's Retirement and Post Professional
During our extensive research on Redshell, we found no hint about his game plan. Therefore, we have no idea when he hopes to pull back from the streaming scene to focus on other ventures. Speaking of which, he has also not mentioned the things he'd like to pursue after his retirement.
Redshell's Merch
We scoured various eCommerce sites, but we couldn't find any Redshell-inspired merch. We'll update you if any quality items surface.
Frequently Asked Questions about Redshell
Question: Does Redshell have any sponsors and partners?
Answer: As of writing, there are no published details about any sponsorship and partnership deals Redshell might have signed.
Question: Is Redshell cancer-free?
Answer: In December 2020, Redshell disclosed that he was free of Lymphoma. However, in March 2021, he announced that the cancer was back.
Question: How often does Redshell stream?
Answer: Redshell hasn't divulged his streaming schedule, or if he even follows one, but you can catch his streams several times a week.
Question: Which are Redshell's hobbies?
Answer: Redshell enjoys a vast array of activities during his leisure time, including traveling, reading, photography, and browsing the internet to amass knowledge about various topics.
Question: What type of merch does Redshell sell?
Answer: Redshell is yet to follow in the footsteps of gamers like DrDisRespect and Shroud, who already have merch stores offering various products for their fans.
Recommended Reads
Research Citations
https://esportspedia.com/streamers/Redshell
https://www.youtube.com/channel/UCw38-8_Ibv_L6hlKChHO9dQ/about
https://youtube.fandom.com/wiki/Redshell
https://twitchtracker.com/redshell