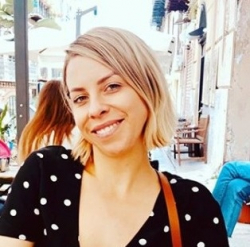 Latest posts by Jodie Chiffey
(see all)
Ranboo is a famous American YouTuber, Twitch streamer, video game player, and internet personality.
Ranboo is among the content creators who skyrocketed to fame within a short period. He only waltzed into the pro streaming scene in 2020. And remarkably, his content has already grabbed the attention of millions of gaming fanatics, which is reflected in his tremendous social media following.
For instance, Ranboo's Twitch and YouTube channels have 4.3M followers and 3.89M subscribers, respectively. On Twitter, this streamer with a fascinating sense of humor and unique conversational streaming style has 2.8M devotees.
His long suit is Minecraft, as he streams it more often than other games, such as Just Chatting, Phasmophobia, Life is Strange, and Night in the Woods. He's also a part of The Origins SMP, Cogchamp SMP, and GeorgeNotFound and Dream's Dream SMP. And on many occasions, he collaborates with other members of these Minecraft servers.
Want to know more about Ranboo? Here's everything about his history, private life, and professional career.
Ranboo's Bio Facts
| | |
| --- | --- |
| Real Name | N/A |
| Birthdate | November 2, 2003 |
| Birthplace | United States |
| Nickname | Ranboo |
| Height | 6 feet, 6 inches |
| Nationality | American |
| Zodiac Signs | Scorpio |
| Siblings | N/A |
| Children | N/A |
| Spouse/Partner/Boyfriend | N/A |
| Games Played | Minecraft, Just Chatting, Night in the Woods, Life is Strange, etc. |
| Net Worth | $5M |
| Social Media | Twitch: RanbooLive, ranboobutnot, YouTube: Ranboo, Twitter:@Ranboosaysstuff, Instagram: Ranboo, TikTok: ranboolive |
| Awards | N/A |
| Last Updated | June 2022 |
Ranboo's Birthplace and Early Life
Ranboo was born in the US on November 2, 2003.
He's yet to specify his hometown, but he's disclosed that he once resided in the San Francisco Bay Area. Little about his relatives or siblings are known, though we unveiled some information about his educational history.
Factually, he attended a private high school and graduated on June 3, 2021. As far as college is concerned, he hasn't mentioned if he attends one or plans to. Most of his fans speculate he's determined to focus on his flourishing streaming career right now.
Following several trips to the United Kingdom to meet other gamers, he decided to relocate there. So, he bought a house in Brighton, where he plans to live for a while.
How Did Ranboo Get Started in Gaming?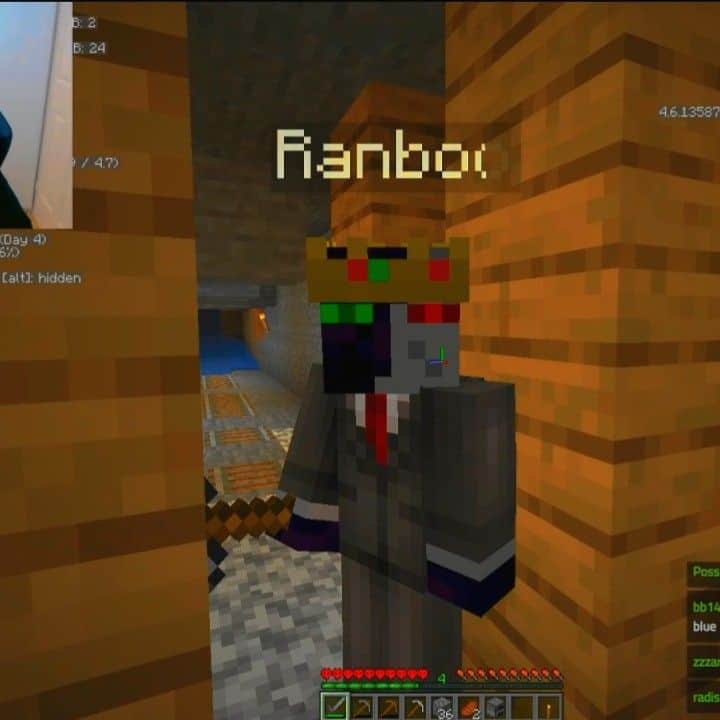 According to stats, 81% of Gen Z are into video games, and apparently, Ranboo also caught the bug for these creations quite early. He started playing Minecraft when he was only 9.
Ranboo nurtured his gaming talent as he grew older. And to maximize his entertainment, he also delighted in utilizing the trendiest apps, such as TikTok. The latter enabled him to amass fans even before he started streaming professionally. So, when he did, his Twitch and YouTube accounts gained traction pretty fast.
During his rapid rise to fame, Ranboo achieved some significant achievements on Twitch. For instance, he was the newest, youngest, and first Minecraft player to attain 100,000 subscribers. He held the crown for the most subscribed-to streamer on this platform in February and March 2021. And he's also known for holding the largest hype train (more than 100,000%).
Ranboo's massive growth online caught many's attention, and he got a chance to join several Minecraft communities.
Minecraft Servers
Dream SMP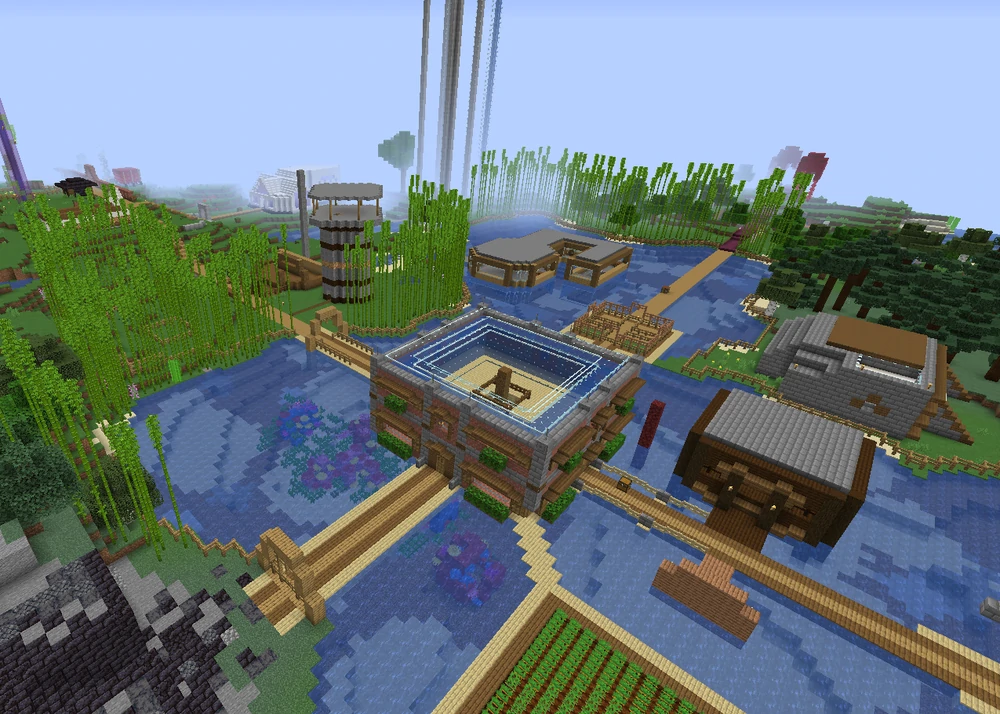 Ranboo became a part of the Dream SMP in November 2020; he was one of the server's first members. And he quickly built his reputation as one of the lore's notable characters.
On Ranboo's second day on the Dream SMP, he collaborated with TommyInnit to raze George's house. This led to his inclusion into the server's storyline, compelling him to begin working on his character the same day.
Initially, Ranboo played an enderman-hybrid character without his memory. Towards the end of 2021, Awesamdude killed it, and since he didn't have any more lives, he's now a ghost named "Boo".
It's noteworthy that Ranboo's "lore streams" remain some of the Dream SMP's well-liked ones. Some of them have garnered more than 100,000 live viewers because his characters are so perfectly written, and he plays them with impeccable skill.
Origins SMP
Ranboo joined the Origins SMP in February 2021. Besides him, other members of this Minecraft server include Wilbur Soot, Nihachu, TommyInnit, JackManifoldTV, Ph1LzA, Tubbo, Slimecicle, Jschlatt FragranceMan, Sneegsnag, Smajor1995, Technoblade, and Quackity. And he's banded together to compete at various MC Championships.
Since the players on the Origins SMP have different origins, Ranboo chose the Enderian origin, a child of the Ender Dragon. His abilities are teleporting and reaching hard-to-reach blocks, thanks to his slender body. His small pool of weaknesses comes with hydrophobia (vulnerability to water) and reasonable fear of pumpkins.
CogChamp SMP
Ranboo is also a member of the CogChamp SMP, which utilizes the "Create" mode. He and other gamers, such as Fundy, Tubbo, Awesamdude, 5up, and Cuptoast, play on hard mode.
On this currently inactive server, Ranboo's character is empathetic, pleasant, and fun. When it comes to his appearance, he's half-enderman (black, but the origin of his other half is unknown.
MC Championships
Like many Minecraft enthusiasts on YouTube and Twitch, Ranboo participates in the MC championship, which the Noxcrew holds. In it, ten teams, each with four players, compete in 8 minigames chosen by the esport athletes.
The tournament gets more interesting with every round as there's a point multiplier to make each title worth playing. Eventually, the two teams with the most points compete against each other in the final round, known as the 'Dodgebolt', to determine the winner.
Ranboo didn't appear at the first 14 MC Championships, but he's banded together with other exemplary Minecraft players to participate in MC Championship 15-22. Examples of his teammates are Tubbo, GeorgeNotFound, TapL, Wilbur Soot, SeaPeeKay, Ph1LzA, CaptainSparklez, Wisp, Sneegsnag, Smajor, Dream, Shubble, and Slimecicle.
While his teams haven't won any of these tournaments, they placed 3rd in MC Championship 15, 17, 18, and 20.
Misfits Gaming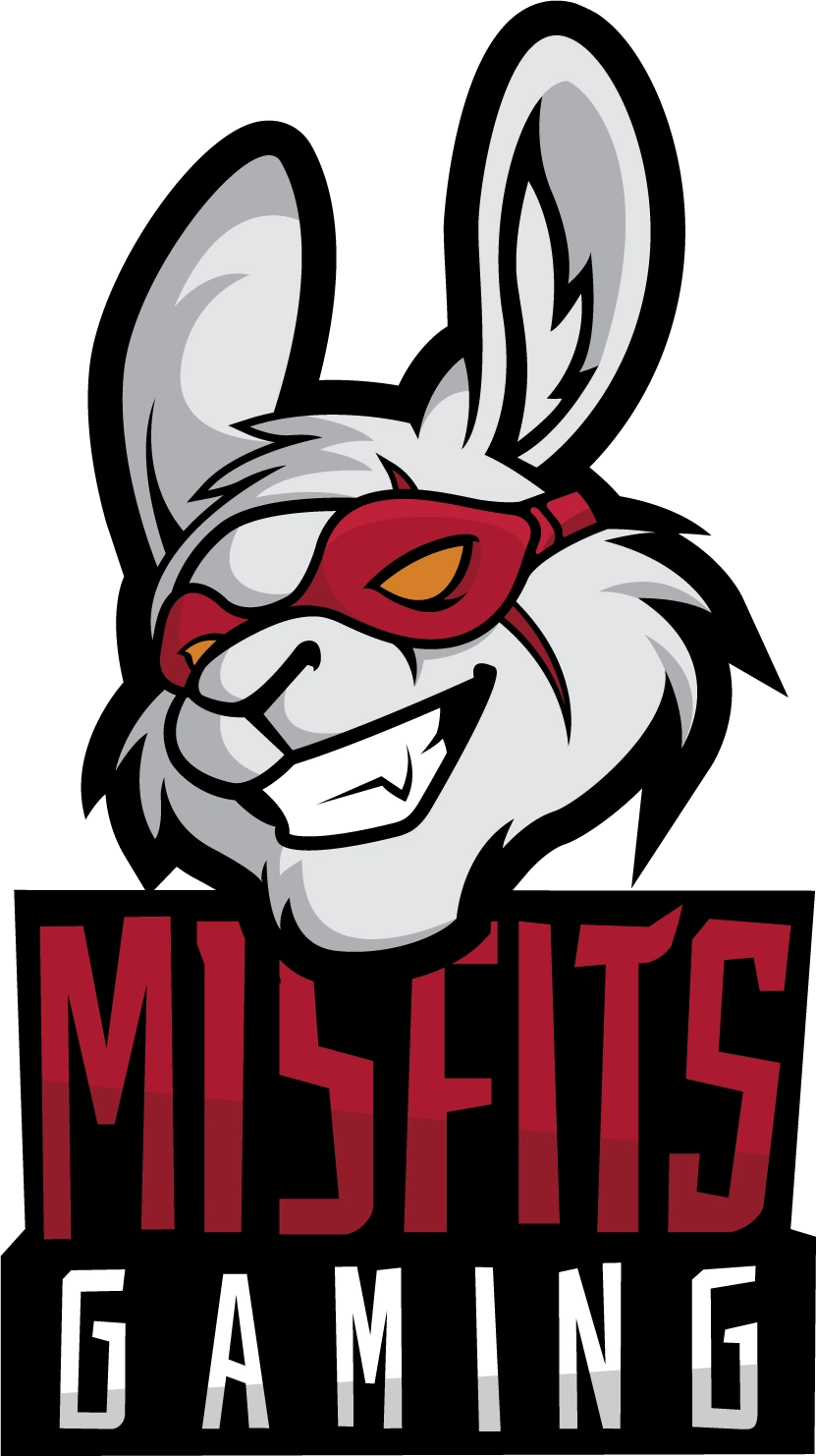 Ranboo's gaming career took a turn for the better in 2022 when Misfits Gaming signed him with his close buddy, Tubbo. This Florida-based esports company disclosed that it already had a ton of projects in store for these Minecraft players, and they were all looking forward to completing them.
It's noteworthy that Misfit's Gaming Minecraft team is still in its infancy since the organization only began building it in 2021. Even so, it has well-established rosters in other esports, such as Apex Legends, Call of Duty, League of Legends, Overwatch, and Counter-Strike: Global Offensive.
Generation Loss
On May 1, 2022, Ranboo released the Generation Loss trailer. He started working on this horror mini-series in July 2021, drawing his inspiration from The Walten Files. It's a great merge of live-action shooting and cartoon animations without much post-production editing.
Ranboo revealed that he intends to master using various programs for Generation Loss since he'll be creating most of the animations and music for this project. Most of his fans can't wait for the release of all its episodes, considering its YouTube channel already has over 230K subscribers.
Philanthropy
Ranboo has been involved in several humanitarian endeavors. For example, in 2021, he held a 10-hour charity stream and raised more than $100,000 for the Trevor Project, an American LGBTQ+ organization.
During the same year, this streamer had another charity subathon stream, and this time he donated the $325,000 he raised to Charity: Water.
Although he wasn't financially gaining much from these long-hour streams, his number of subs notably increased due to them.
Facial Dysmorphia
Despite Ranboo's enviable success on Twitch, he has always been uncomfortable revealing his face. In 2021, he confessed to suffering from Facial Dysmorphia, a disorder that causes someone to have a warped perception of how their face looks, prompting them to believe that their nose, teeth, mouth, or other parts are ugly or deformed.
For this reason, Ranboo always wears a black and white mask when streaming or creating his YouTube content. Before, he also wore gloves and sunglasses, which, as he divulged, helped enhance his online persona.
In November 2021, Ranboo did an eye reveal by pulling down his sunglasses. Then, in January 2022, his confidence improved, and he shared pictures of himself without sunglasses for the first time.
Ranboo promised to do a full face reveal in a YouTube upload once he hits 5M subscribers. We can't wait for him to hit this milestone and see if he'll keep his word.
Ranboo's Videos
Supposing you're a Ranboo fan, you've probably seen him in the gaming room working his magic. But have you watched him in the kitchen? No? Well, he's the video that shows that he's still such a delight no matter his location. In his captivating intro, he makes his goal pretty straightforward – preparing American food while in the UK.
Ranboo is making these delicacies for his pal, Tubo. He starts with a burger, which the latter gladly digs into. And then follows a tasty hotdog, and finally, another burger. If you fumble a lot in your kitchen, feel free to borrow some of Ranboo's cooking techniques to make your next snack – it'll be worth it!
Should you ever find yourself in a comedy competition with Ranboo, be at peace knowing that you don't stand a chance against him. If you're harboring doubts, watch this short video to the end; it's a first-class assortment of some of his most comical moments indoors and outdoors. Unquestionably, this forte has helped him win the favor of countless individuals in the US and beyond.
Ranboo's Gaming Setup
Ranboo's Microphone: Shure SM7B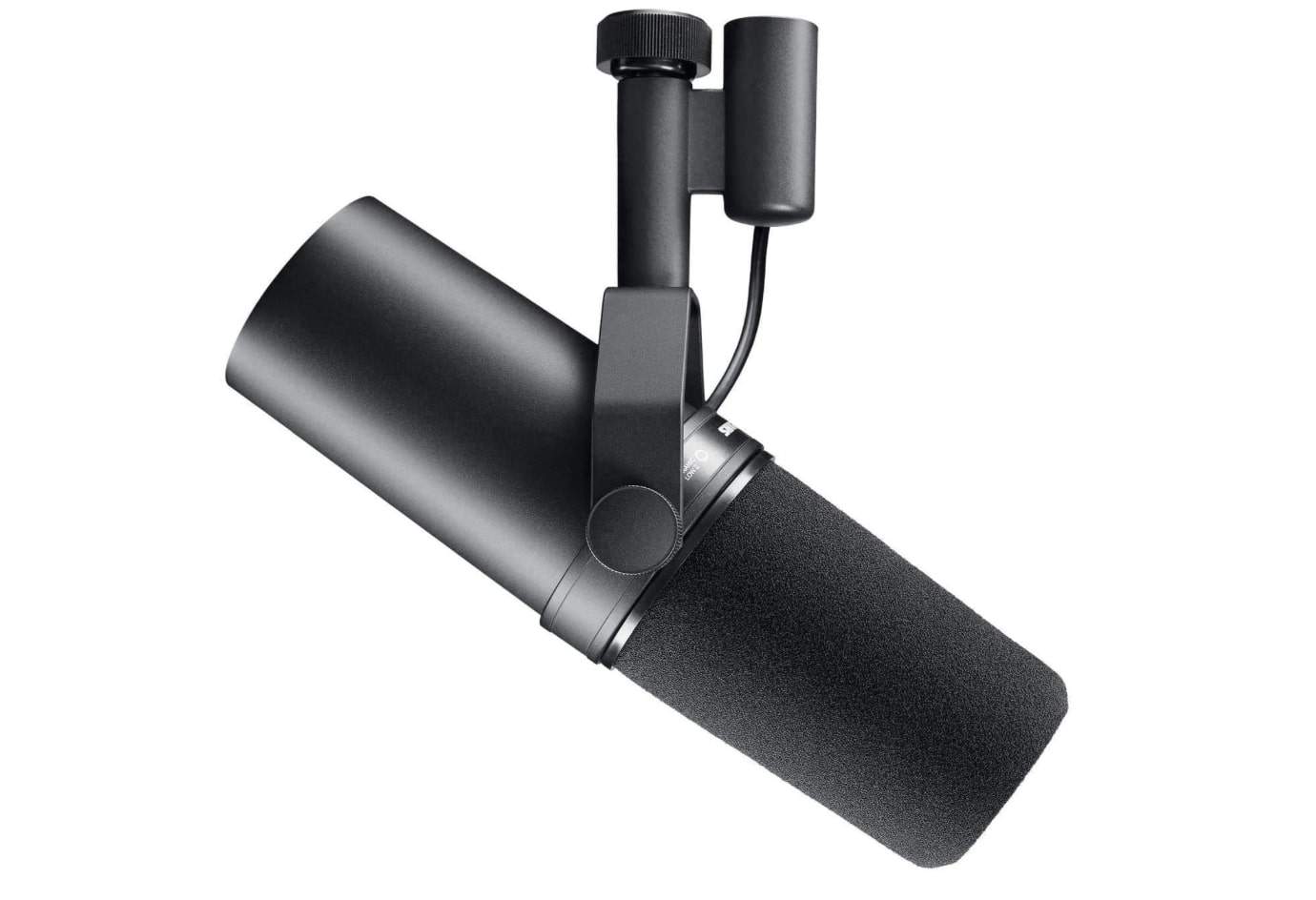 Like XQCOW and Dyrus, Rainbow leverages the Shure SM7B microphone. The microphone has an Air Suspension Shock Isolation and Pop Filter that eliminates breathiness and mechanical noise, allowing Ranboo to broadcast crisp, clear professional sounds.
The microphone also has a classic cardioid pattern that deflects off-axis sounds for more uniform voice capture. This allows Ranboo to broadcast from multiple comfortable angles with little to no strain. Couple this with a Dynamic Cartridge, and the result will be an exceptionally clean and natural reproduction of every word that Ranboo utters.
Other key features include an advanced electromagnetic shield that buffers any form of hum from her studio equipment and a professional XLR connection for better control over his sound.
As N0tail can attest, the Steelseries Arctic Pro wireless is a closed-back headset that conveniently packages comfort, top-notch sound quality, and durability in a single headset. For starters, the headset is powered by two swappable batteries that sustain him for up to 20 hours per single charge.
It also boasts a clear cast microphone with in-built noise cancellation technology, allowing Ranboo to fully immerse in his Minecraft exploits while all other background noises are kept at bay.
It also dons a luxurious lightweight steel and aluminum alloy to lengthen its lifespan without compromising its durability or dragging the baggage of extra weight.
Further, it also adopts a 2.4G dual-Wireless technology for wireless lossless audio that can be broadcasted to a frequency range of 10 – 40,000 Hz with stunning realism and clarity.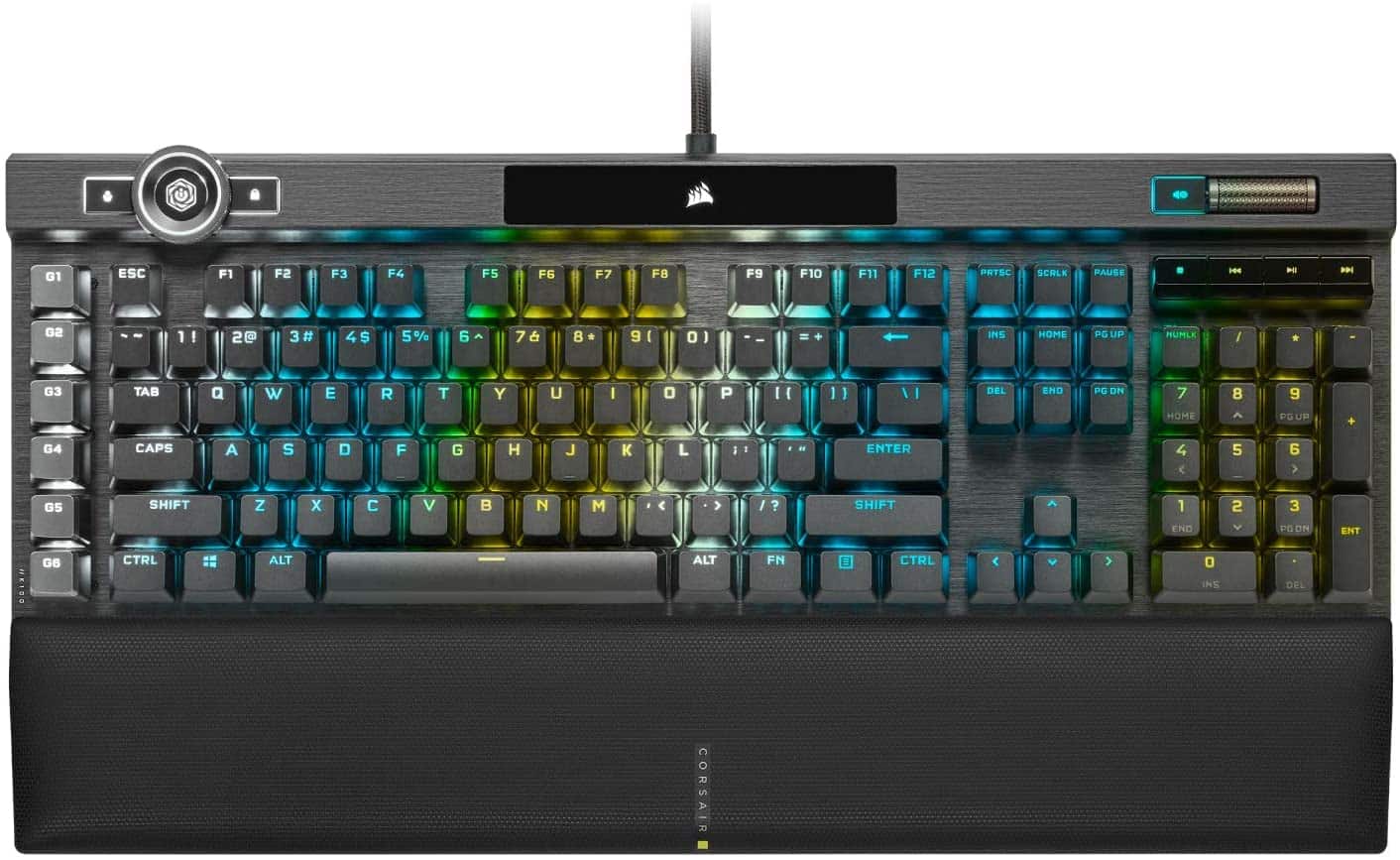 The excellently built Corsair K100 is what Ranboo fancies. The keyboard boasts a refined design bolstered by a durable aluminum frame to last for years even in the face of Ranboo's furious keystrokes and unforgiving weather elements.
It also features a dynamic per-key RGB lighting that he controls, from a programmable iCUE panel vividly lighting his keyboard for unending gaming sessions. Adding a welcoming aesthetics to this dynamic lighting is a 44-zone three-sided LightEdge and up to 20-layer lighting effects.
Crowning all these extensive lighting customizations is Corsair's AXON Hyper-Processing Technology. Through it can enjoy the most advanced Minecraft experience that is up to 4x faster throughput with native 4,000Hz hyper-polling and 4,000Hz key scanning. Last on the list of features are Cherry MX Speed switches with a short pre-travel distance and low operating force for faster and more precise commands.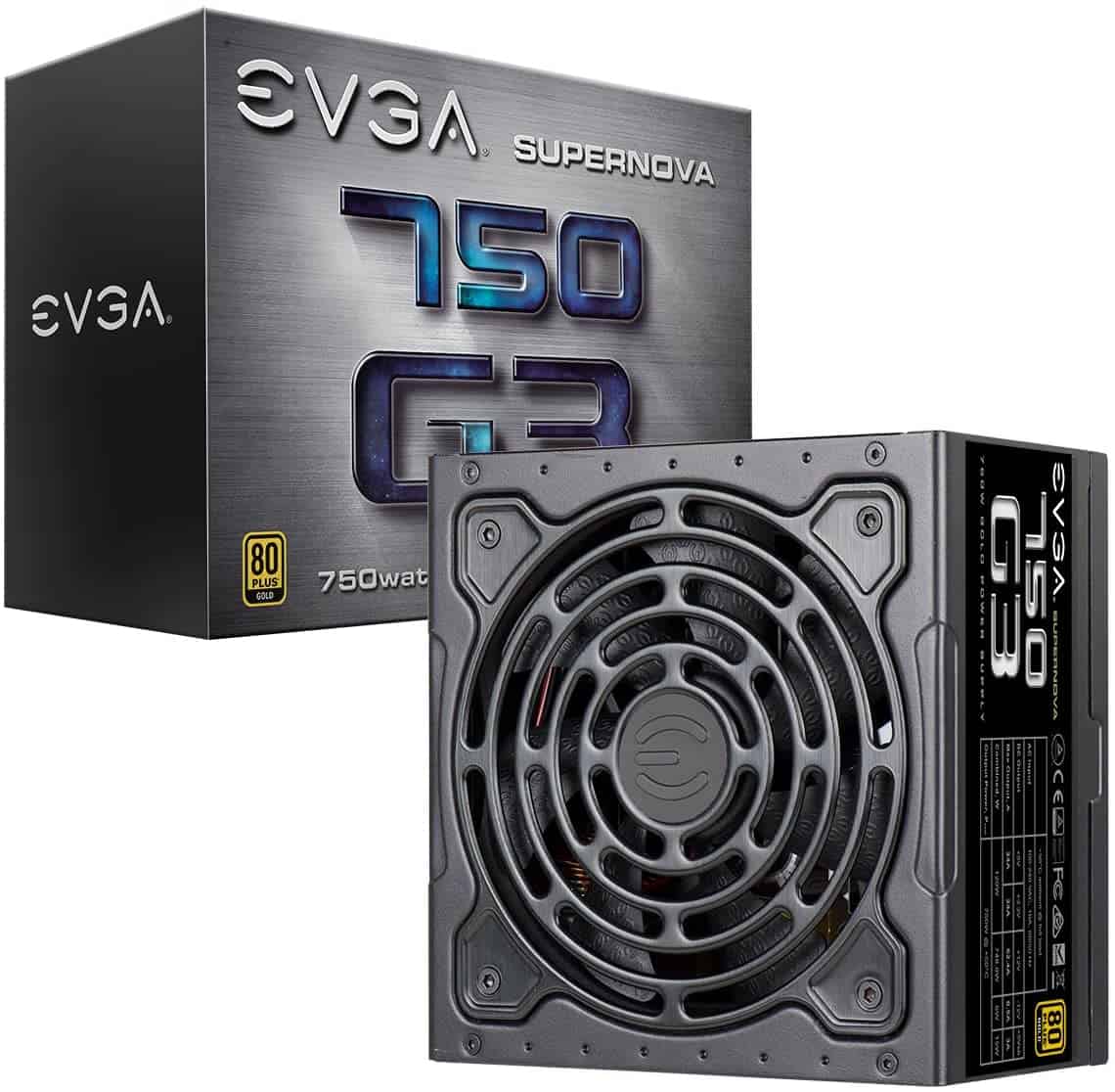 Regulating Ranboo's power is EVGA's 80 plus Gold certified G3 750W PSU. The PSU ranks as one of the most efficient in the industry operating at over 92% efficiency levels to save him against ballooning power bills.
Unlike most distracting PSU, his is fanned by 130 millimeters of Hydraulic Dynamic Bearings for the much-needed ultra-quiet performance allowing him to focus on winning. The PSU's last layer of protection is diverse heavy-duty protections to guarantee his setup's safety even in unstable power situations.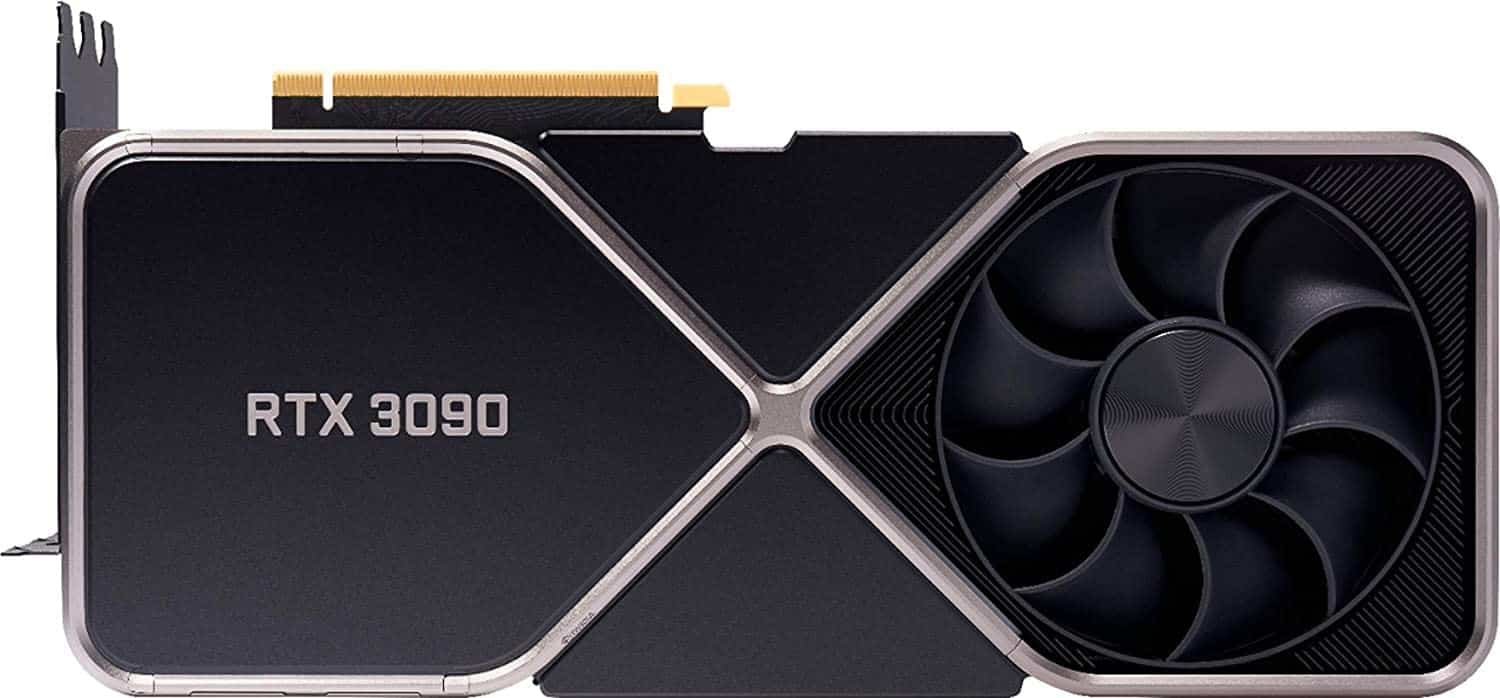 Behind Ranboo's detailed and pin-pixel clear videos and images is the incredible Nvidia GeForce RTX 3090. As Shroud can attest, the GPU packs more than enough gaming-enabled features for the most thrilling gaming experience.
For starters, the GPU is powered by the revered 3rd Gen Tensor Cores and 2nd Gen Ray Tracing Cores, whose combined computing capability can't be matched by the needs of most games. Further, it relies on a 19.5 Gbps bandwidth supported by a 24GB 384-bit GDDR6X worth of memory.
Other key features include versatile video output ports, up to 8K capped video resolution, and a 2.0 RGB Lighting, all of which run on a 1695MHz boost clock.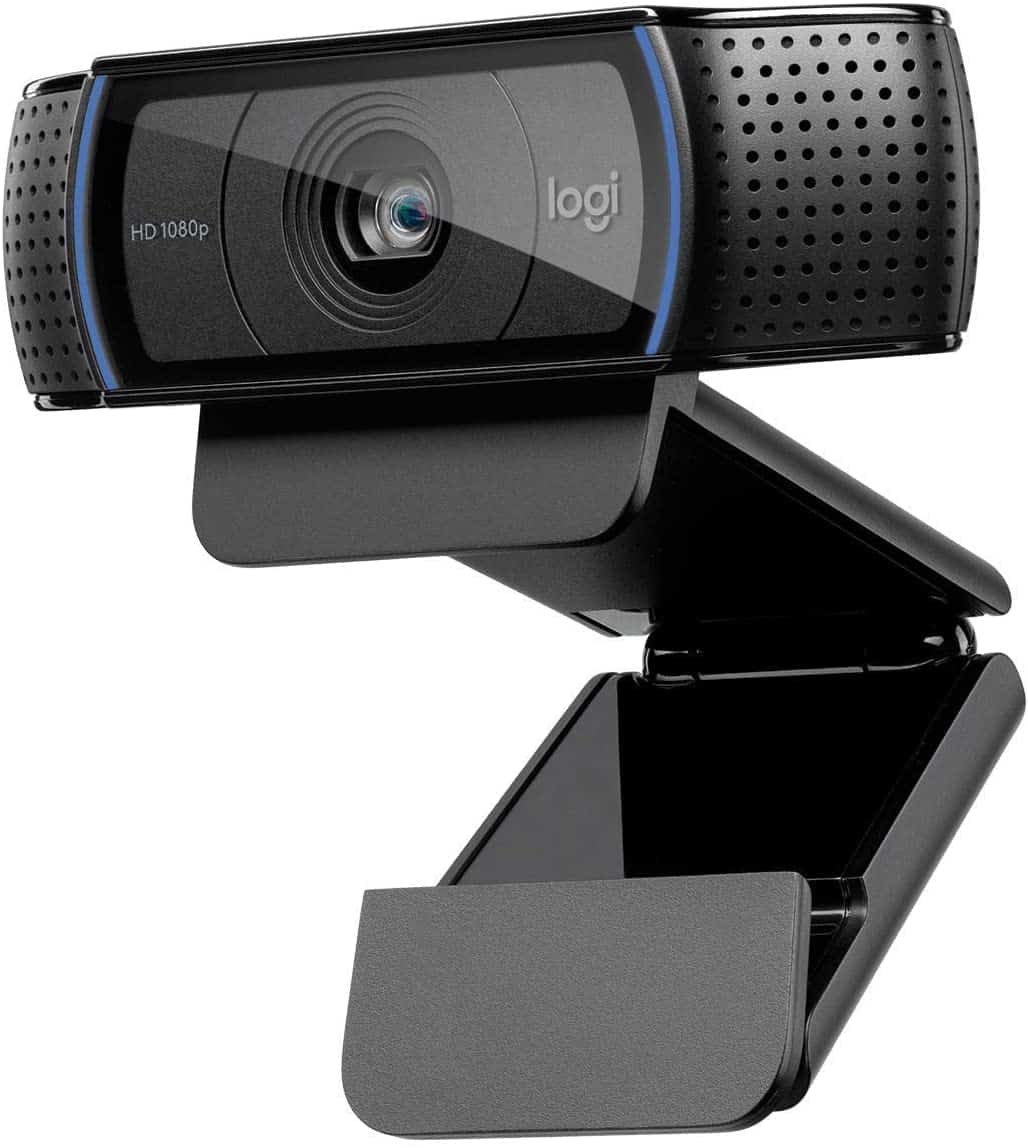 Ranboo fancies the Logitech C920 webcam, a plug-and-play webcam that can capture true-to-life video. It captures these videos in detailed 1080p at speeds of 30fps.
It is powered by a rechargeable battery and can clip to flat surfaces, gaming monitors, and laptops, among other devices. It also connects to most electronic devices through an ultra-fast USB to allow Ranboo conveniently transfer videos to his social media platforms.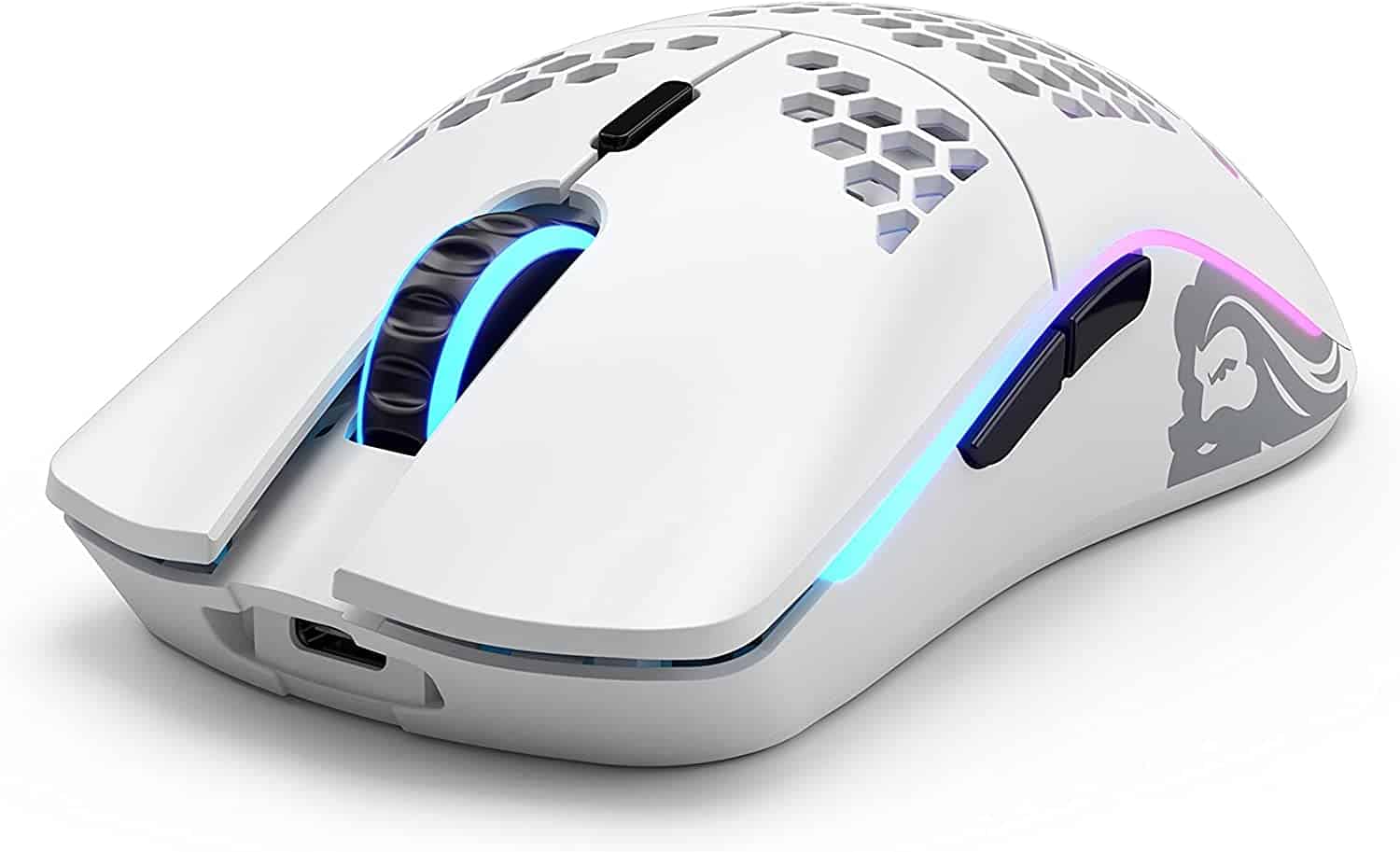 The Glorious Model is an ambidextrous ultralightweight wired gaming mouse built for speed, comfort, and unparalleled control. The mouse has a honeycomb-pattern design to cut back on weight to whip out commands through its ultra-flexible cable.
Its medium size perfectly fits into Ranboo's palm, allowing him to annihilate his opponents at the click of his six macro-programmable buttons. Returning the satisfying responsive drag-free wireless feeling is the mouse's ultra-flexible cable.
Further, the mouse smoothly glides on its PTFE feet, religiously answering to all of Ranboo's gaming whims as it sails him to victory. Among its impressive customization is an extensive lighting effect, a 6-step DPI, and adjustable polling rates, among many others.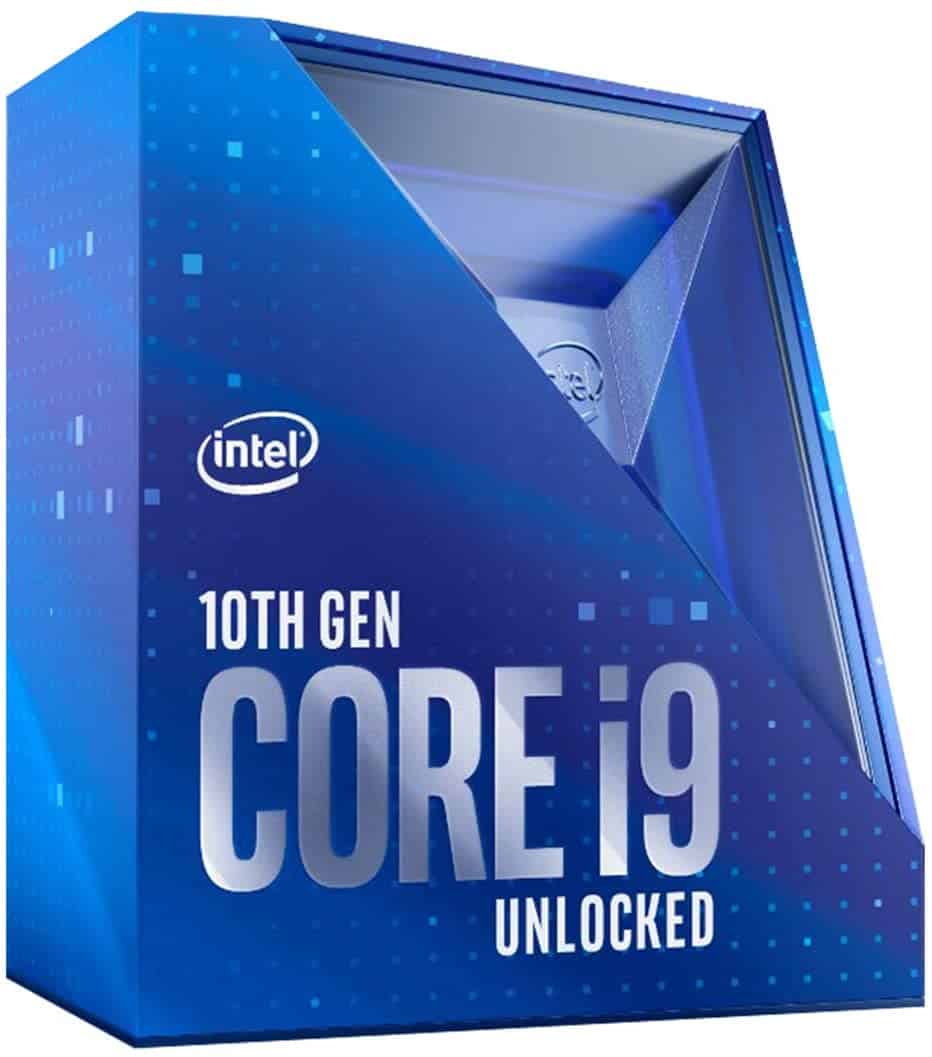 As DiazBiffle can attest, the Intel 19-10900K packs enough processing power to meet all of the most demanding games currently available. Therefore, it is no surprise that Ranboo leverages this monstrous capability to bring his A-game in all Minecraft exploits.
The processor has 10 cores with 20 threads to efficiently multi-task without the risk of slowing its optimal output. It peaks at speeds of 5.3Ghz when unlocked for overlocking, while its Turbo Boost max technology makes on any lapses. The processor can connect with Intel 400 series chipset motherboards through its LGA 1200 socket.
Ranboo also uses Cherry MX Keycaps, whose color diversity rivals most of the Keyboard's near-limitless RGB lighting options. The keycaps are UV coated to render them wear resistance and durable.
Ranboo's Family
Ranboo only graduated high school last year and is currently directing all his attention to his content creation career. Therefore, he's not in a romantic relationship with anyone and has not talked about any previous lovers.
Of course, if there are any developments in his love life, we'll let you know.
It's also worth mentioning that in April 2022, he disclosed that he's gay but doesn't associate with any labels.
Ranboo's Net Worth and Career Earnings
There's no doubt that Ranboo is among the wealthiest teens on the planet! As of this writing, his estimated net worth is $5M, brought in through these income streams:
Twitch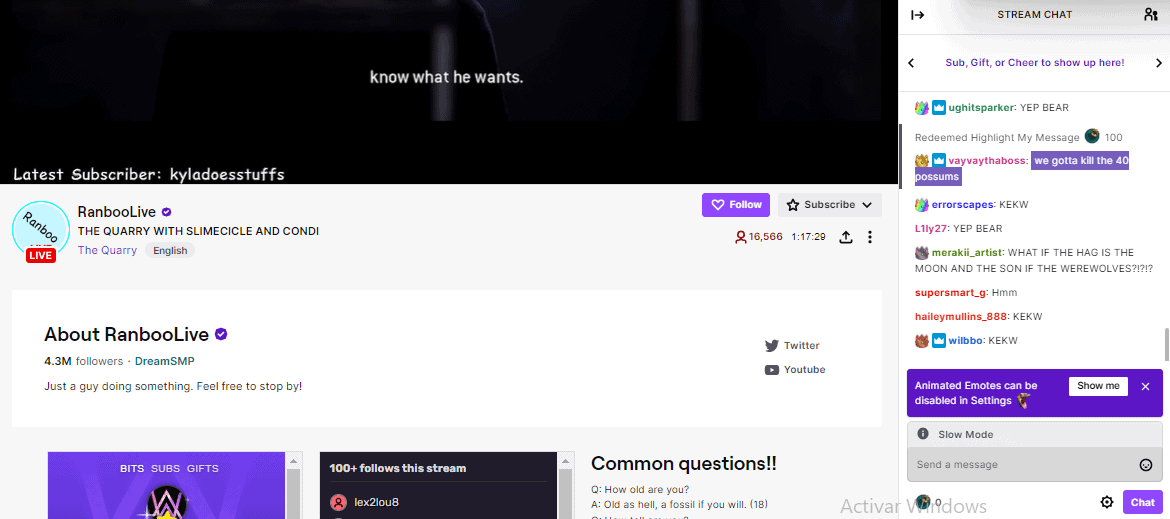 At only 18, Ranboo is already making more than a large portion of Twitch streamers. Last year, an alleged Twitch leak revealed the payments of the top 100 highest-earning streamers on this live streaming platform between August 2019 and October 2021. And he was ranked #16, having brought in $2,401,021.84; he was just below Loltyler1.
Notably, this was not the total amount he made on Twitch within that period because it didn't include what he received from direct donations from his fans or personal sponsorships.
Also, remember that Ranboo still makes a lot of money as a Twitch streamer. His primary Twitch channel had up to 116,870 subs, but currently, it has 30,298. Supposing these are all Tier-1, he earns between $160K and 170K monthly. Of course, these subscribers could be of higher tiers, meaning he could be pocketing more money than that.
YouTube
Ranboo's YouTube channel has amassed 67,133,153 views as of this writing. His earnings on this platform are $104.4K – $123.6K or more annually. And they are expected to rise in the coming years as his popularity and activity continue to increase.
Misfits Gaming
Being a member of Misfits Gaming, it's evident that Ranboo receives a specific amount from this esports organization. As you might expect, he's kept his salary under wraps, though it has pushed his overall net worth.
Merchandise Sales

Ranboo has proved to be a business-savvy teenager hell-bent on making profits and increasing his monthly income. His brand is known as Ranboo Fashion, and it offers an excellent collection of in-demand merch like sweaters, snow globes, hats, and hoodies. Right now, most of these items are sold out, a clear indication that he's made some money from selling them.
Additional Ventures
Ranboo joined hands with Youtooz, a Canadian-based collectibles organization, to produce plushies based on his original characters. Their sale has undoubtedly brought in some money to boost his value, even though he's not mentioned the precise sum. This company has also teamed up with other well-known public figures, such as YouTuber and actor Anthony Padilla and talented content creator Jarvis Johnson.
Ranboo's Retirement and Post Professional
We're confident that Ranboo doesn't plan to stop playing video games or streaming them soon. He just signed a contract with Misfits Gaming a few months ago, so he will be playing for this esports organization for a while. Plus, he's already juggling three Minecraft servers, indicating that he's according his career the dedication it deserves, so retirement is not on his current to-do list.
Ranboo's Merch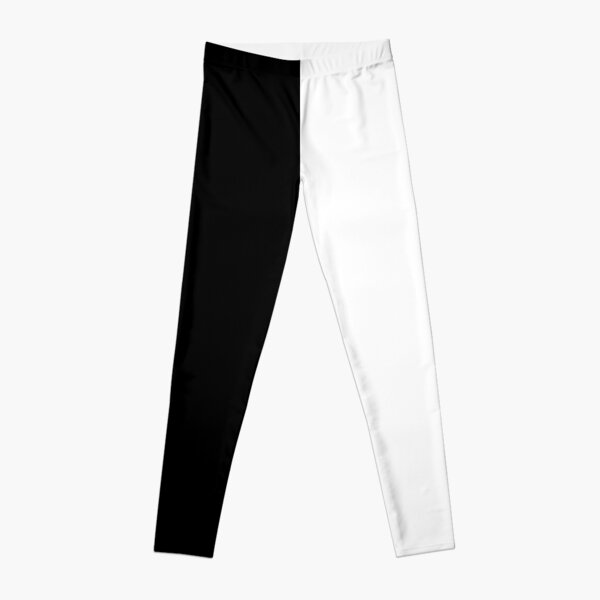 Take your style up a notch with these machine-washable black/white leggings that you can wear to many places, including casual hang-outs and the gym. They're constructed with a quality 88% polyester/12% elastane blend, rendering them ideally flexible, soft, breathable, and easy to maintain. Besides, they feature an elastic waistband to make them easier to pull on and keep them in place all day.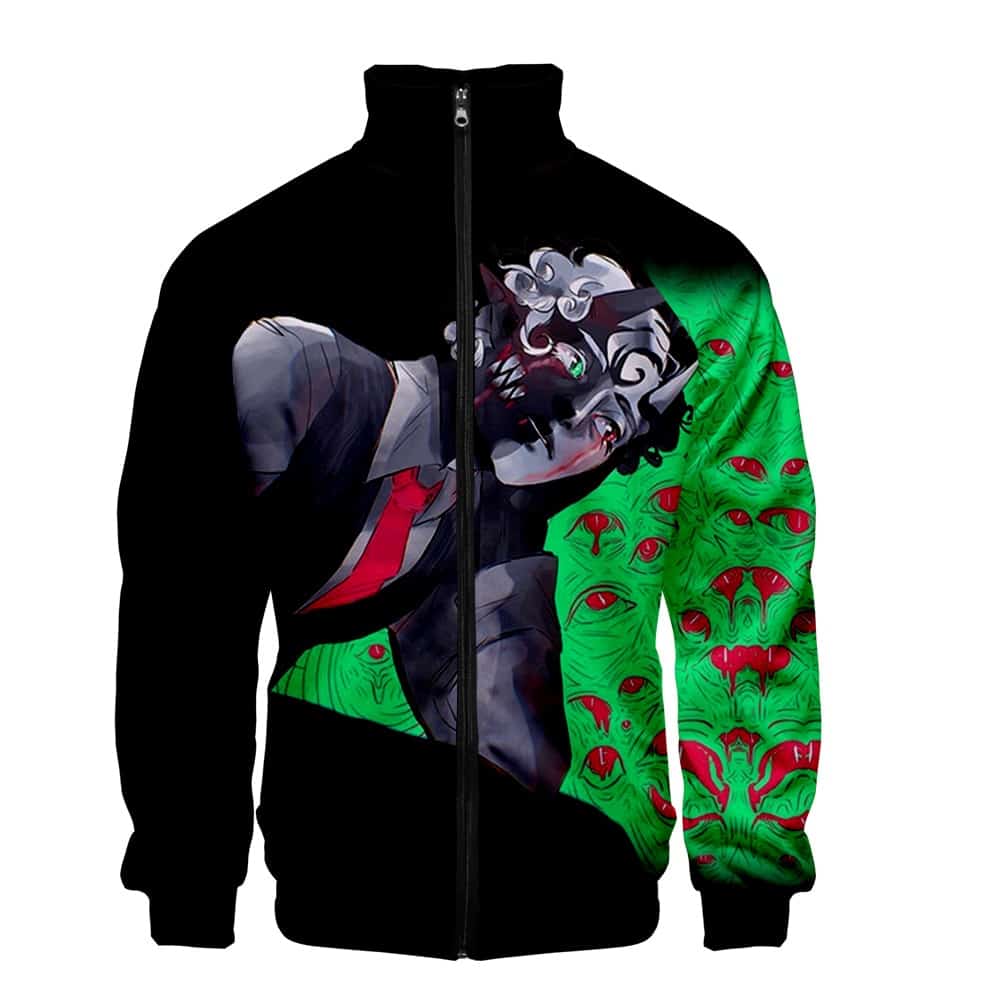 Consider this bomber jacket if you're searching for a piece of clothing you can turn to on any day. It features the most beautiful artwork and is available in sizes small-5XL. Moreover, you have up to seven colors to choose from, so you only have to think of your favorite or that of the jeans, t-shirt, or dress you want to complement.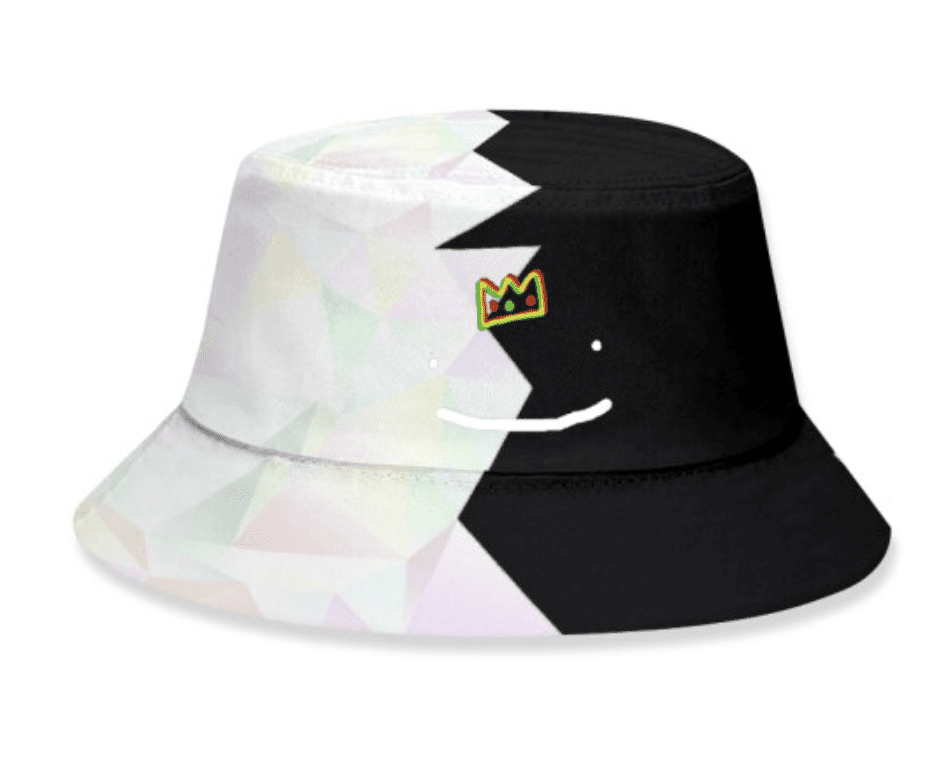 Here's proof that the perfect bucket hat exists! Judging from its design alone, it's on another level. And things get even better once you explore its other features, including the 100% soft cotton fabric and availability in multiple sizes. Supposing you're curious to discover additional options, check out the black Ranboo Bucket Hat and black/white bucket hat.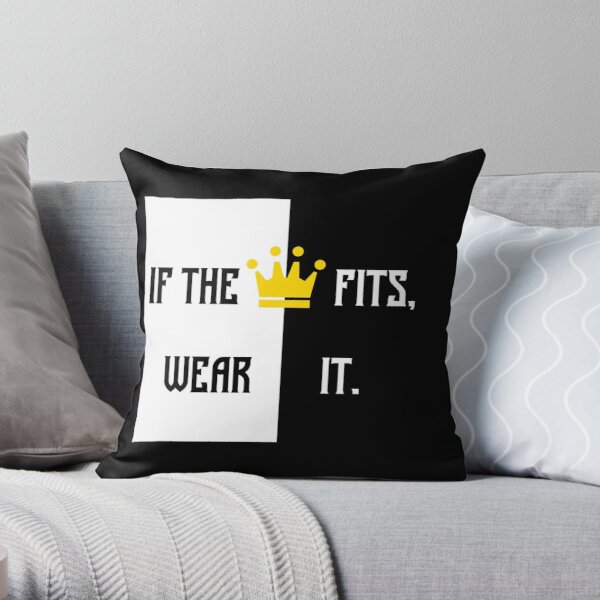 With a rating of 5/5, this pillow warrants every bit of your attention. It features authentic art, not to mention a soft, quick-to-dry 100% polyester cover and an optional insert made from the same durable fabric. The hidden zip is handy as it helps deliver a neat look. And if you'd like a plump finish, pick a smaller cover than the insert.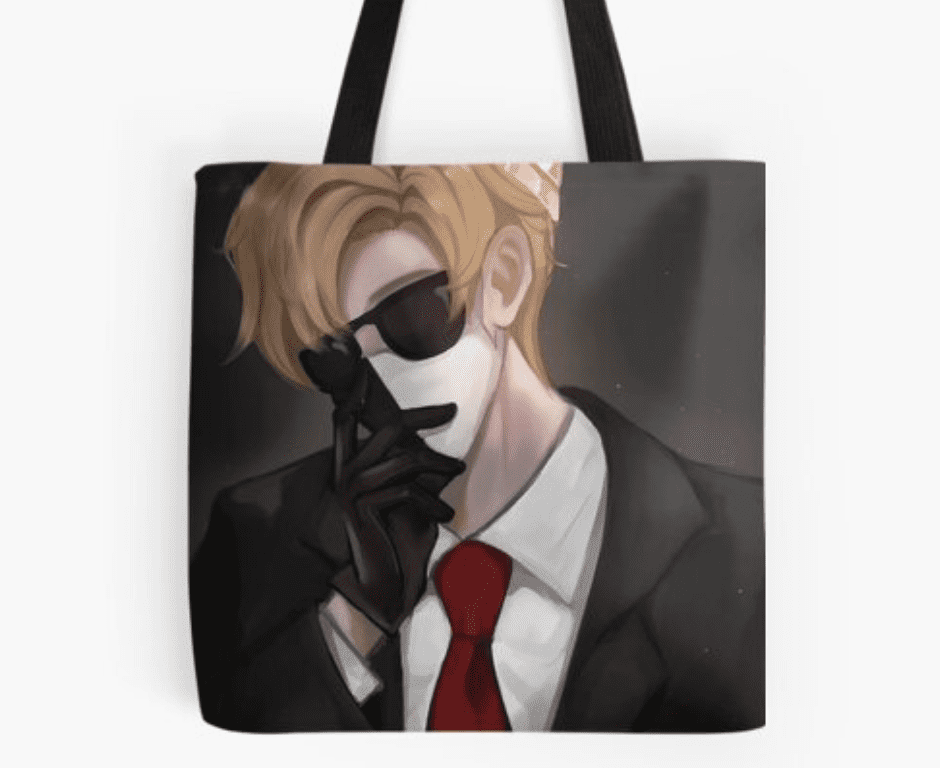 This tote bag is a classic – durable, stylish, and spacious. It comes in three sizes, all with robust cotton shoulder straps. Thanks to its quickly-to-dry 100% polyester shell, you can wash it and utilize it the same day without worrying about wrinkles caused by wringing it too hard.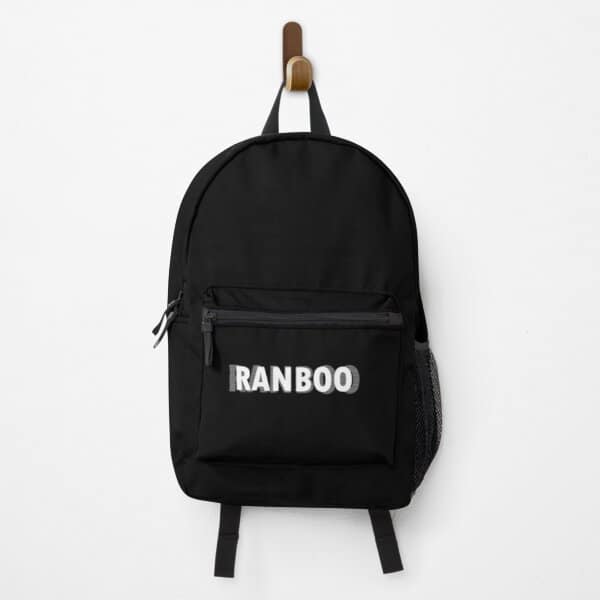 They say it's impossible to go wrong with black, which is why you should give this classic backpack a chance. It measures 17″ x 12.5″ x 5″, providing plenty of space for you to carry or store your stuff. Additionally, it comes with a handy internal laptop pocket and an external mesh pocket for smaller items. Of course, its 100% polyester shell renders it more durable and easier to maintain.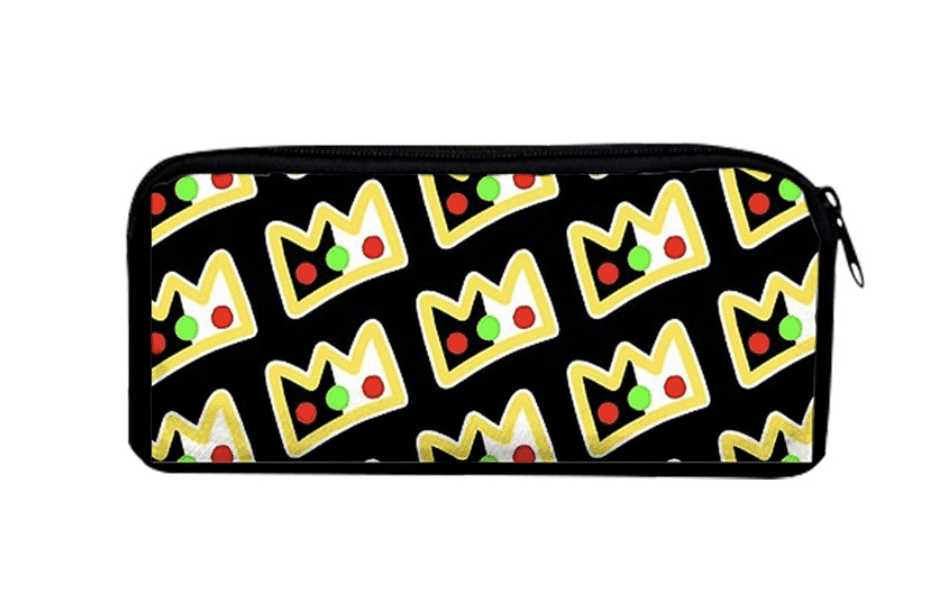 This lightweight, polyester zipper bag with eye-catching artwork keeps your pens safe. It comes in seven colors, all with different designs. Furthermore, it also boasts much-needed versatility, so you can use it as a purse if you prefer smaller ones or as storage for stuff like cards, ornaments, and other accessories.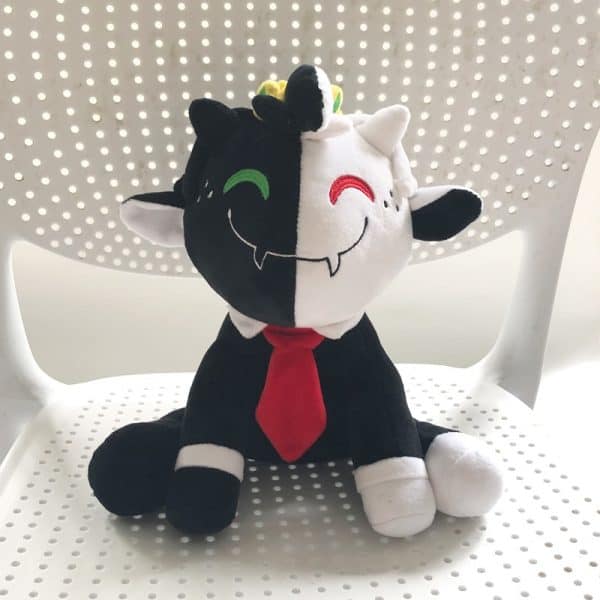 Are you a big fan of plushies? Check out this attractive option in three colors – black, white, and red. As with most plush dolls, its filling is made from PP cotton, allowing breathable performance, incredible elasticity, comfort, and warmth. Besides, washing it is a breeze!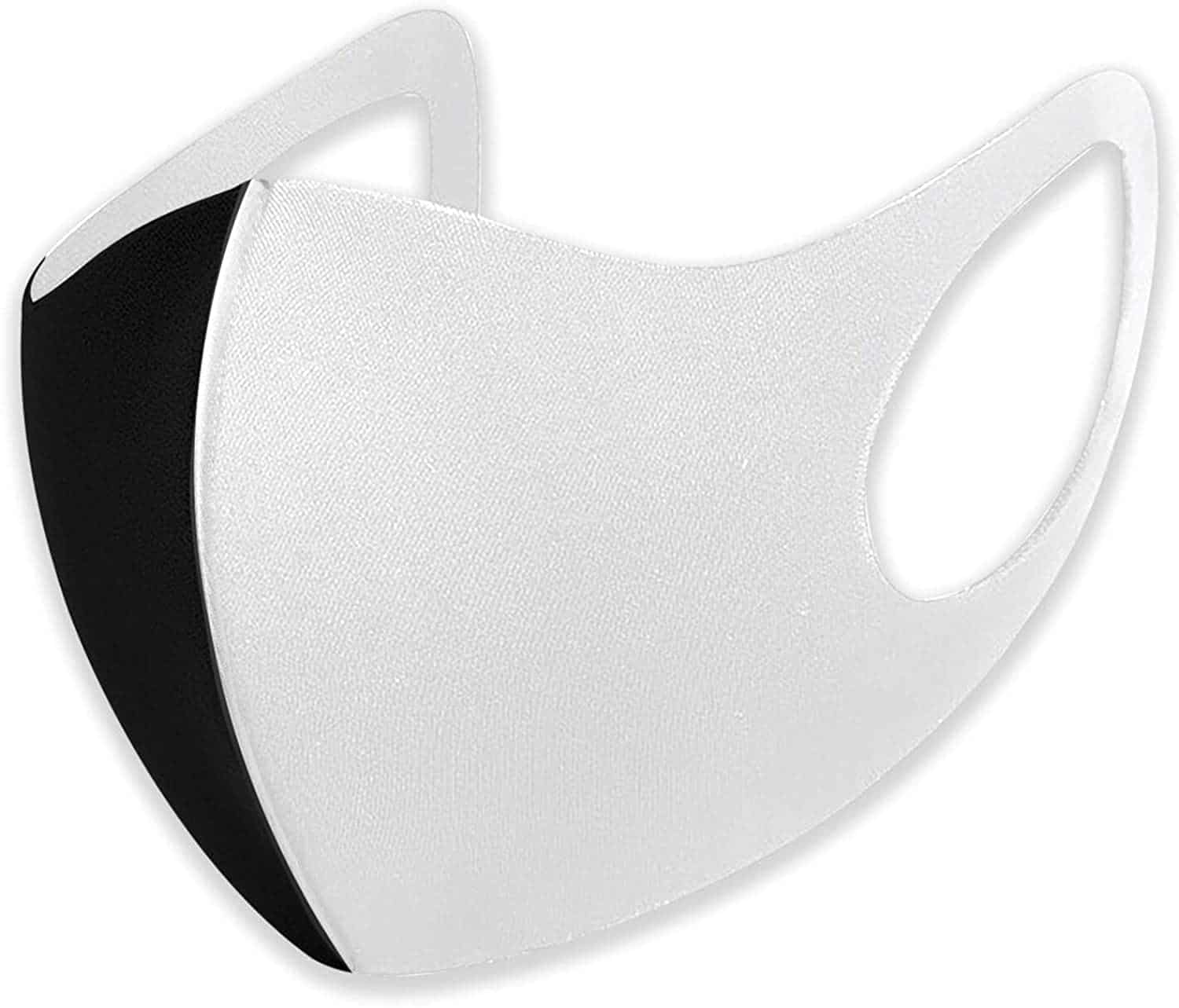 Ranboo is known for his signature black and white mask, and he's one just like it! You can get it as long as you're an adult, regardless of gender. Since it's made from polyester material, you don't have to concern yourself with being unable to breathe if you wear it for long hours. Additionally, it's comfortable and easy to take care of, even for everyday wearers.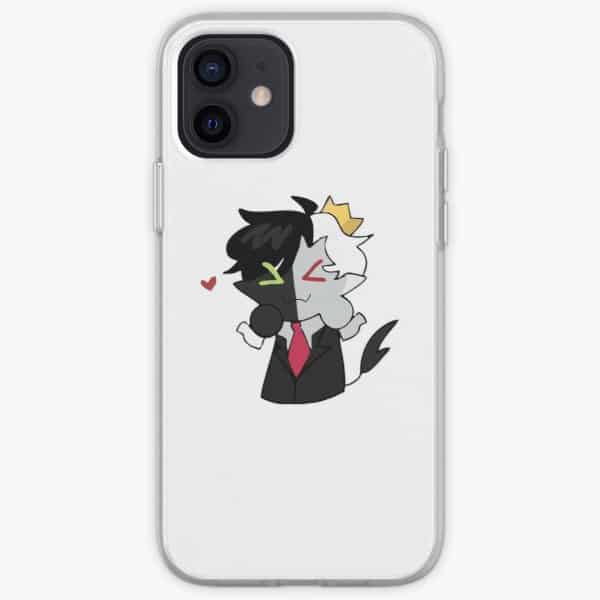 Guarantee your device's safety by purchasing this quality, stylish phone case. It's designed for a vast array of smartphones, including many iPhone and Samsung models. You'll like that it boasts excellent flexibility and strength, enabling it to grip your phone firmly upon installation. And even more convenient, removal is quick and safe! More noteworthy features include shock absorbance and effortless access to all ports.
Frequently Asked Questions about Ranboo
Question: Who is "Walmart Technoblade"?
Answer: Ranboo. People previously called him so because they found his behavior to be incredibly similar to Technoblade's.
Question: Does Ranboo stream several days every week?
Answer: No. Ranboo streams daily for a few hours.
Question: Is it true that Ranboo talks in his sleep?
 Answer: Yes. Ranboo has disclosed that he's a sleep talker and walker.
Question: What does Ranboo do during his leisure time?
Answer: Ranboo has several leisure activities, including cooking, traveling, and playing piano-based instruments. Sometimes, he also watches his favorite TV show, Gravity Falls.
Question: Did Ranboo get his arm tattooed?
Answer: No. Ranboo doesn't have any tattoos.
Recommended Reads:
Research Citations
https://www.twitch.tv/ranboolive/about
https://misfitsgaming.gg/welcome-tubbo-and-ranboo/?utm_source=rss&utm_medium=rss&utm_campaign=welcome-tubbo-and-ranboo
https://www.twitch.tv/team/dreamsmp
https://twitchtracker.com/ranboolive/statistics
https://dotesports.com/streaming/news/full-list-of-all-twitch-payouts-twitch-leaks#gallery-1
https://m.youtube.com/c/Ranboo
https://youtube.fandom.com/wiki/Dream_SMP
https://origins-smp.fandom.com/wiki/Origins_SMP#SMP_Members