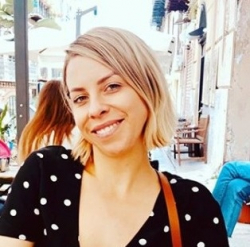 Latest posts by Jodie Chiffey
(see all)
If you're no stranger to the gaming industry, you've probably heard of Michael "Shroud" Grzesiek. He's a Canadian gamer, Twitch streamer, YouTuber, former e-sport athlete, and social media personality.
Shroud, formerly known as mEclipse, came into the limelight playing Counter: Strike in 2013. His highly accurate aims have made him arguably one of the best aimers in the gaming world. He packs so much gaming punch that even his colleagues respect him. For instance, Ninja calls him the best shooter in the PUBG universe.
Like DrDisRespect, Shroud has PUBG weapon skins themed after him. In addition, he boasts a massive following of over 10 million on Twitch, making his channel the 7th most-followed channel on the platform, right above TheGrefg. His YouTube channel is also not left out as it has amassed a terrific 6.81M subscribers!
Shroud's Bio Facts
| | |
| --- | --- |
| Real Name | Michael Grzesiek |
| Birthdate | June 2, 1994 |
| Birthplace | Canada |
| Nickname | Shroud, mEclipse |
| Height | 5 feet 6 inches |
| Nationality | Canadian |
| Zodiac Sign | Gemini |
| Siblings | N/A |
| Children | N/A |
| Girlfriend | Hannah "Bnans" Kenney |
| Games Played | Counter-Strike: Global Offensive, PUBG: Battlegrounds, Escape from Tarkov, Valorant, World of Warcraft, Apex Legends, New World, etc |
| Net Worth | $20M |
| Social Media | Twitch: shroud, YouTube: Shroud, Shroudy Rowdy, Twitter:@shroud Instagram: shroud |
| Awards | Shroud bagged the Content Creator of the Year award at The Game Awards (2019), and the Gamer of the Year award at the Streamer Awards (2022). He's also been nominated for five more awards. |
| Last Updated | May 2022 |
Shroud's Birthplace and Early Life
Shroud was born on June 2, 1994, in Mississauga, Ontario, Canada. He's of Polish descent.
Shroud's father is a tech expert who built computers for his family. This inspired his passion for gaming. On some days, he'd play video games 24/7 since there was gaming equipment at home.
But he has revealed nothing about his mom or siblings.
Shroud decided to play games full-time after he graduated from high school in 2013. His parents supported his decision and since then, he hasn't looked back.
How Did Shroud Get Started Gaming? 
Shroud began his gaming career as a Counter-Strike: Global Offensive player. His clutching and lurking ability was nothing short of amazing.
Slow Motion, Exertus eSports, and Manajuma were some of the first teams Shroud played for. He joined compLexity Gaming, one of America's highly esteemed esport companies, in 2014 to fill in their roster at the time.
In August 2014, Cloud9 bought compLexity's roster and signed Shroud as one of their permanent players. Since this company is based in the US, he had to leave Canada.
Shroud attempted to exit Cloud9 in 2017, together with Jordan "n0thing" Gilbert, his teammate at the time. But he changed his mind and choose to stick around as a backup player for several months.
Retirement 
On April 18, 2018, Shroud bowed out. He left Cloud9 and announced that he was quitting competitive CS: GO.
It was now time for him to have a shot at full-time streaming on Twitch.
Streaming Career
Shroud's transition from professional Counter-Strike: Global Offensive to streaming was considerably easy, thanks to his vast experience in the gaming world. He didn't limit himself to this multiplayer first-person shooter; he streamed other games as well. This, as it turned out, was the perfect trick to get his fan base hooked.
Within a few months, Shroud was already a household name on Twitch. In March, he had over 100K subs on this platform.
But in October of the same year, he declared that he was leaving Twitch for the Microsoft Mixer app as he felt this was the best thing for his burgeoning streaming career.
Although for some people, Shroud was following in Ninja's footsteps since the latter had made the same move a few months back.
Unfortunately, Mixer shut down in June 2020; Microsoft had chosen to partner with Facebook Gaming. The latter supposedly tried to sign an exclusive contract with Shroud, presenting a financially better offer than Mixer. He declined though.
On August 11, 2020, Shroud revealed he would start streaming exclusively on Twitch again. Evidently, he hadn't lost his mojo as more than 515,000 concurrent viewers tuned in to watch his first stream the next day.
Shroud's Videos 
If you're eager to grasp Shroud better, here's an enlightening 20-minute video exploring key aspects of his life, including his career beginnings and what he's achieved since he quit competitive gaming. His story has a unique twist. Unlike many other players who looked up to elder brothers or friends at school to hone their gaming skills, Shroud's hero is his father who introduced him to CS: GO. Coolest dad ever, right?
This video also offers some rather mundane facts about Shroud. For instance, did you know he's a coffee junkie? Well, this might seem pretty commonplace as many other people can't get enough of this beverage, but it has seen him promote various coffee brands, including Madrinas Coffee.
Shroud is such a vibe! And as most of his fans already know, he brings his good energy wherever he goes, including in gaming tournaments. This short video compilation has five of Shroud's most memorable moments, letting you enjoy his legendary kills and humorous comments.
Shroud's Gaming Setup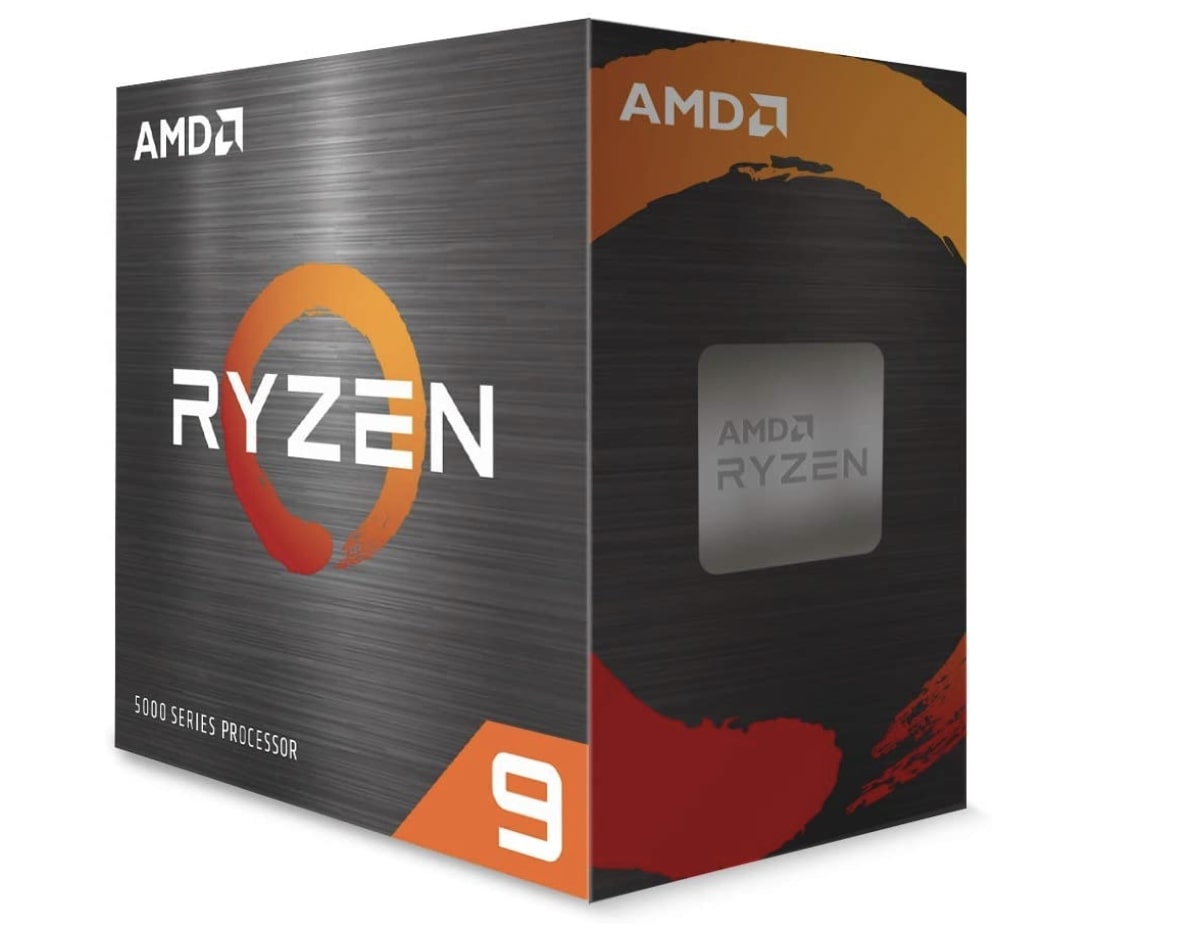 One striking action that has always made Shroud stand out is his use of the best gaming hardware. His AMD Ryzen 9 CPU is no exception. With 16 cores and 32 processing threads, it delivers elite 100+ FPS performance in all game genres.
With 4.9 GHz, and 72,000 Kb of Cache, it delivers high gaming performance.. it also includes a Lithium-ion battery.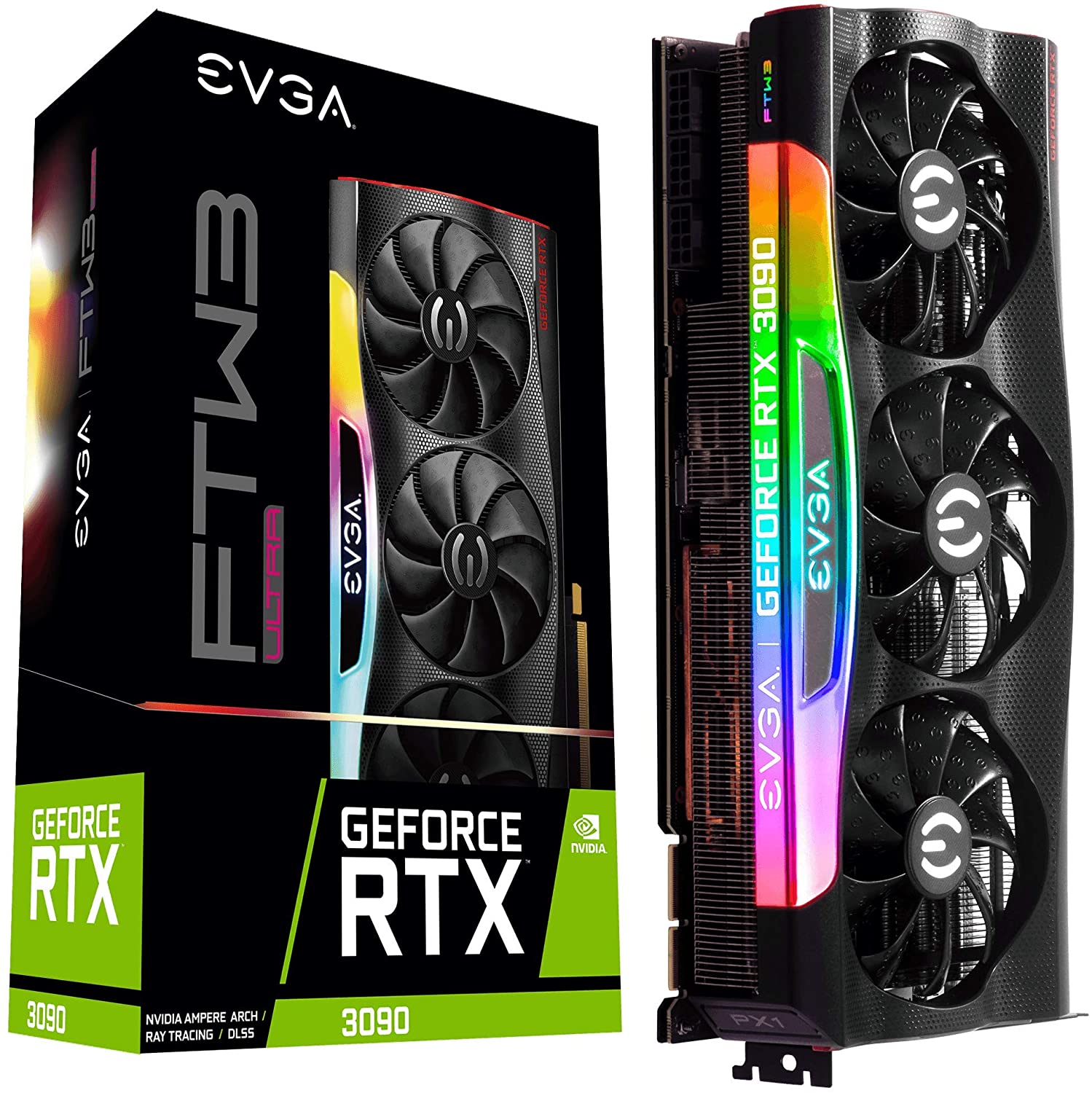 Quality and crystal clear picture is one very important feature of a great gaming experience… Shroud understands this and opts for the EVGA GeForce 3090.
The GeForce 3090 has a real boost clock of 1725MHz. With a memory speed of 19500 MHz, its speed and high-quality image performance are mind-blowing. A 24GB ram for optimal performance.
The triple HDB fans 9 ICX3 thermal sensors in this GPU ensure incredible cooling while ensuring no acoustic noise. This way, there's a silent atmosphere that allows him to fully concentrate on the one thing that matters – gaming!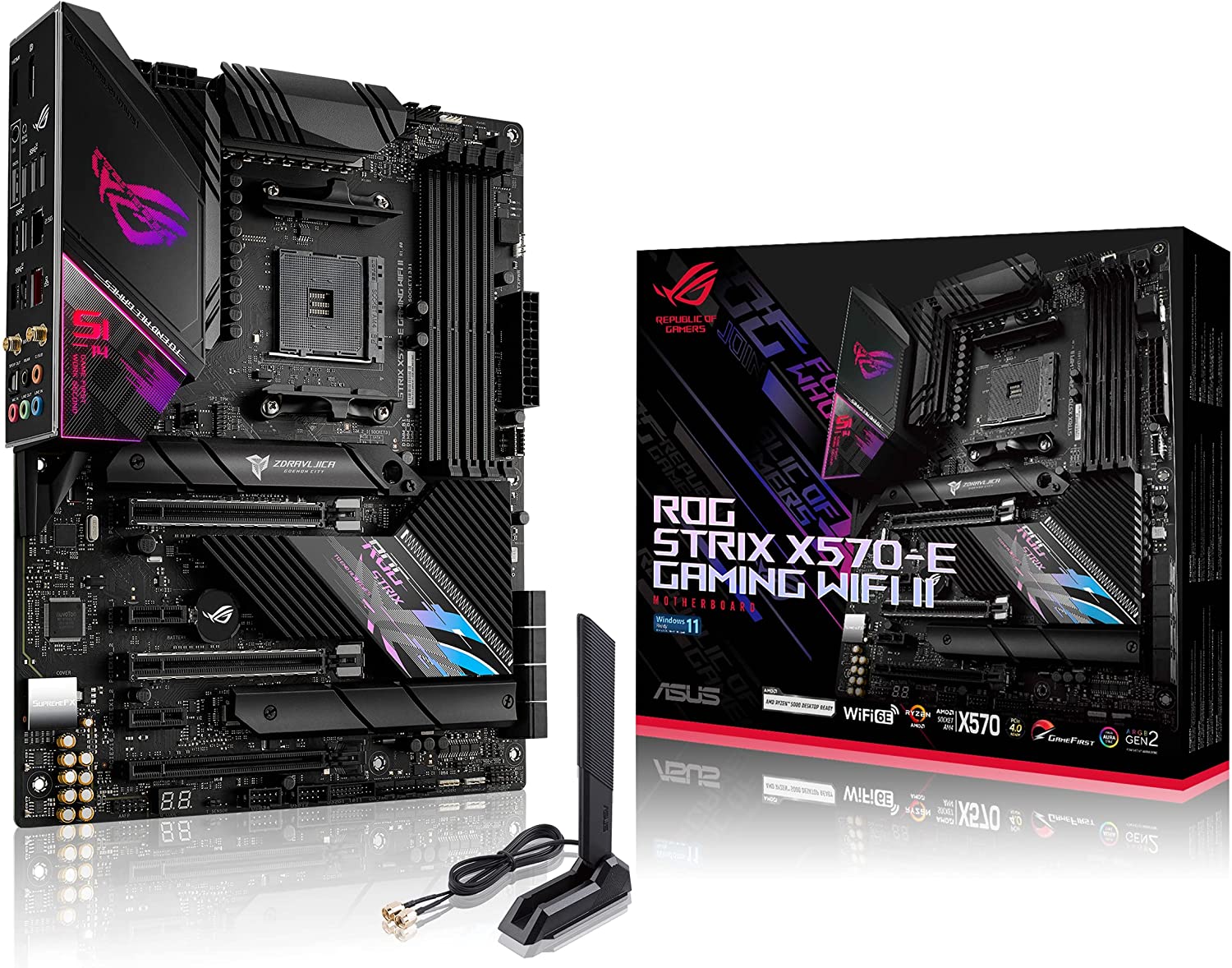 It is only logical for any gamer with the AMD Ryzen CPU to have the ASUS ROG STRIX X570-E. Its digital power control makes it one of the few motherboards compatible with AMD Ryzen CPUs.
The STRIX X570-E is built with ProCool II sockets to ensure rigid contact with the PSU power lines, promising a steady, unshaken power supply. It's also known for its terrific performance boost and data transfer speed, not to mention full RGB lighting control that makes gaming a magical experience.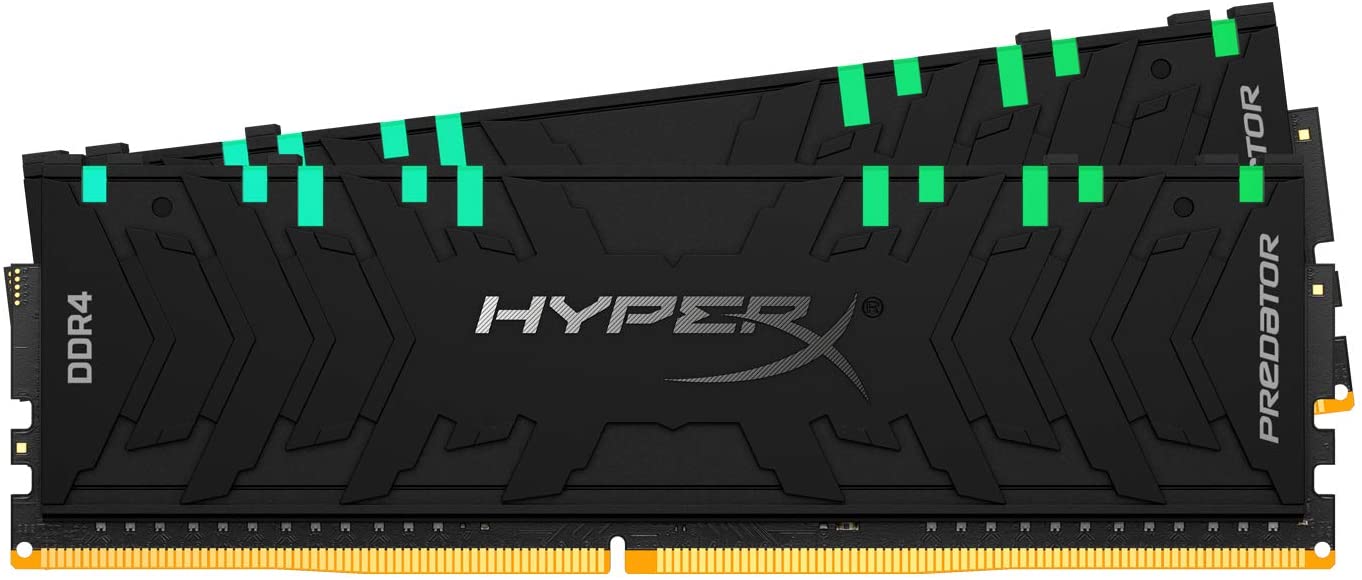 Dazzling game performance is what you get when you have the PREDATOR DDR4. With a boost speed of up to 4000MHz and its memory profile technology, overclocking becomes easy peasy!
The Predator DDR4 makes it possible to keep your RGB effects synced without any additional cables, thanks to its infrared sync technology. This RAM also boasts a backup XMP profile at a slower clock speed for better performance.
In addition, the PREDATOR DDR4 has a lifetime warranty, so rest assured that you're getting the best deal.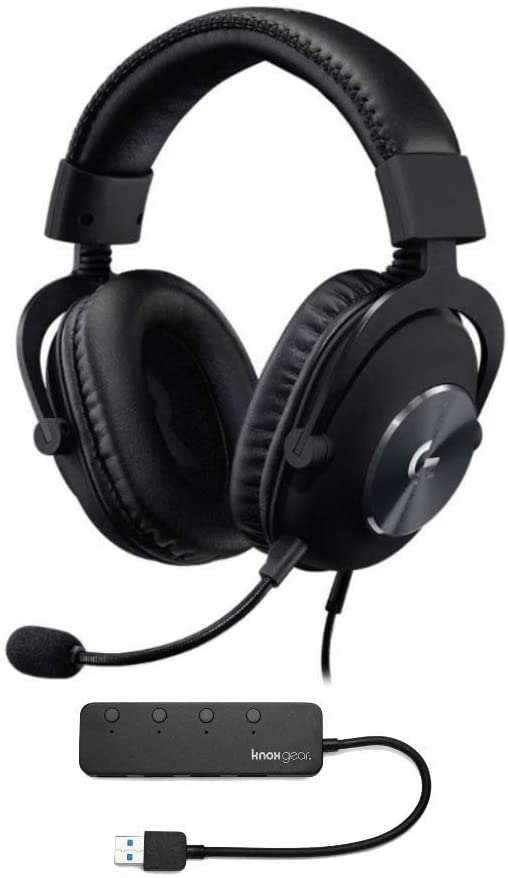 Shroud is known for beating three pro gamers in a row with his strategy, which he called "The crowd trick". He would correctly detect the location of his enemy by listening to the crowd's reaction.
The thing is, you can only perform such a trick with the best gaming headsets, explaining why Shroud uses the G PRO X. Its 50mm drivers ensure clear sound and improved bass response.
Besides, the headset has a detachable 6mm blue voice mic that tunes your voice to sound clearer with advanced noise reduction.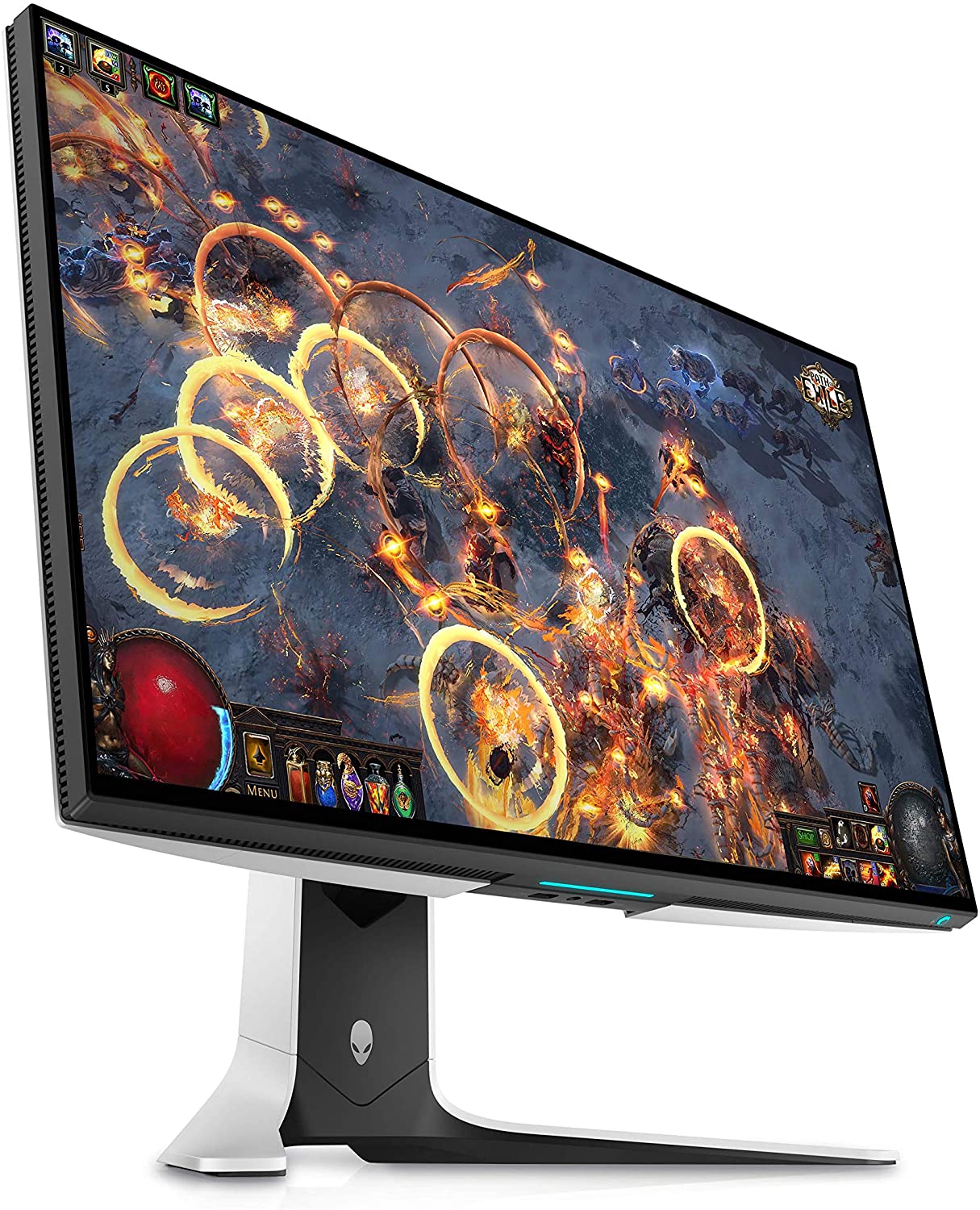 A professional gamer like Shroud understands the importance of a monitor's speed. With a 1ms response rate and a 240Hz refresh rate, the AW2721D delivers exactly what he needs.
This monitor possesses an infinity edge display feature that ensures a silky smooth and lightning-fast gaming experience. And its IPS Nano color technology ensures you never miss a millisecond of action.
In addition, the AW2721D flicker-free screen and Comfortview feature make sure your eyes are not strained to maximize your comfort. Its 27-inch QHD resolution and 1.07 billion color support for crystal clear gaming is also a nice touch.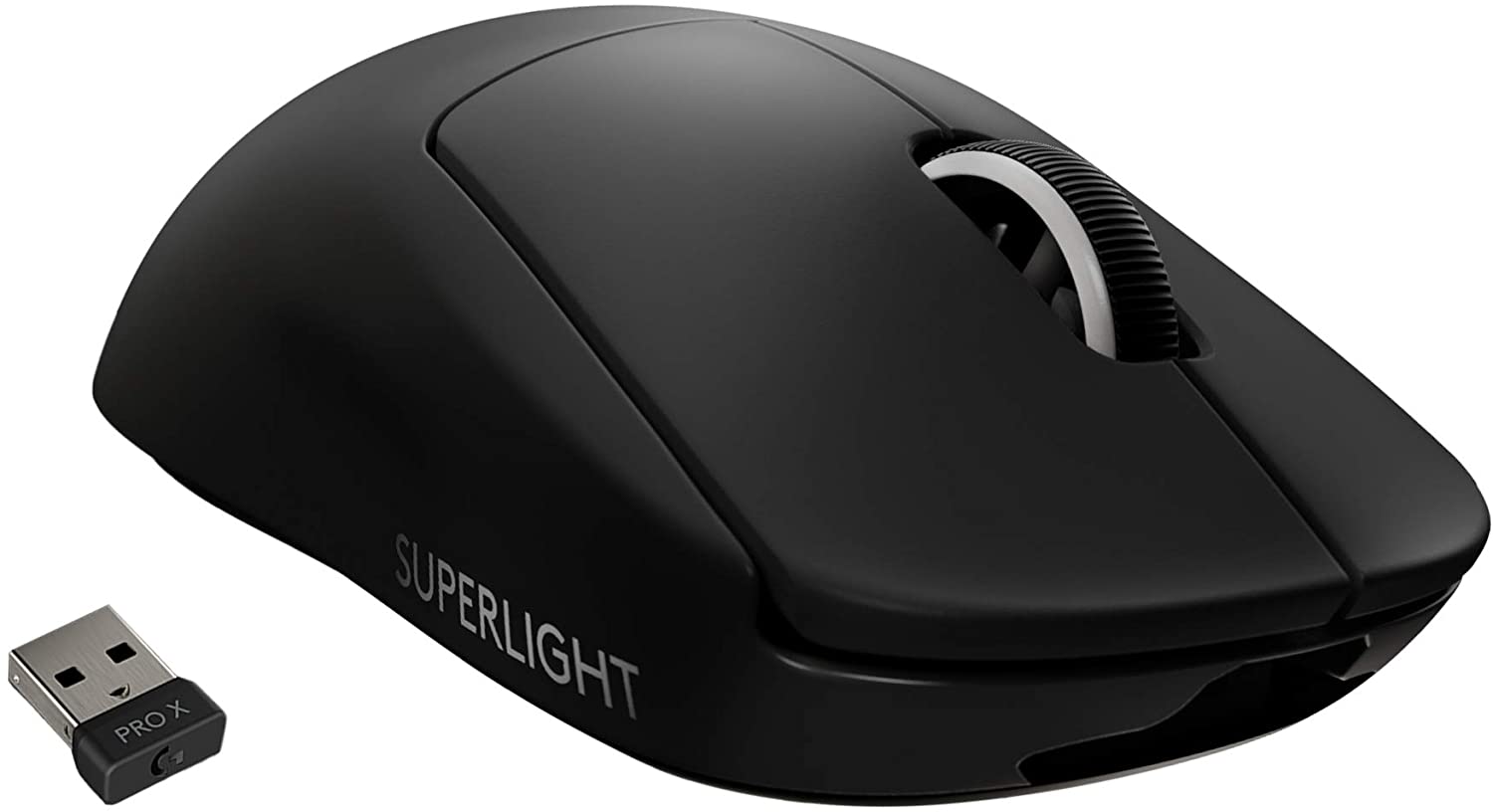 With a weight of fewer than 63 grams, the Pro X super light is a piece of destructive equipment in the hands of a legendary gamer like Shroud. Its simple design covers the complex and advanced technology of this mouse.
Shroud seems to be a fan of Logitech's gaming hardware. The Pro X super light mouse's fast, insanely precise, and consistent controls are all thanks to its hero sensor (25k).
The mouse also possesses zero additive PTFE feet to ensure smooth gliding.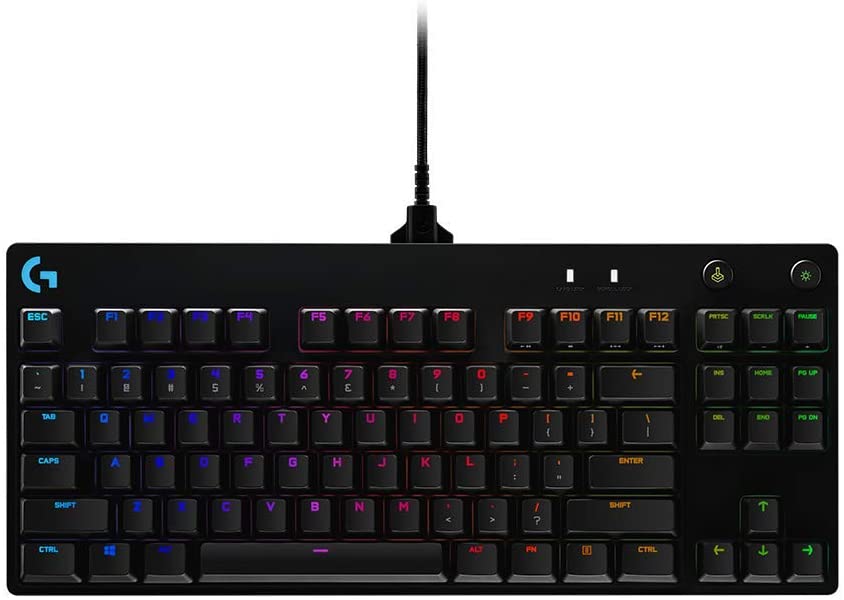 The Logitech G Pro is tenkeyless, which is a handy feature for any professional gamer's keyboard. Its programmable function keys allow you to perform complex game moves with a single button. And you can relish better game experiences, thanks to its customizable RGB lighting.
Further, this keyboard is highly portable since it comes with detachable USB cables. Its durability rate is a terrific 70 million keypresses and its actuation is 25% faster than standard mechanical switches.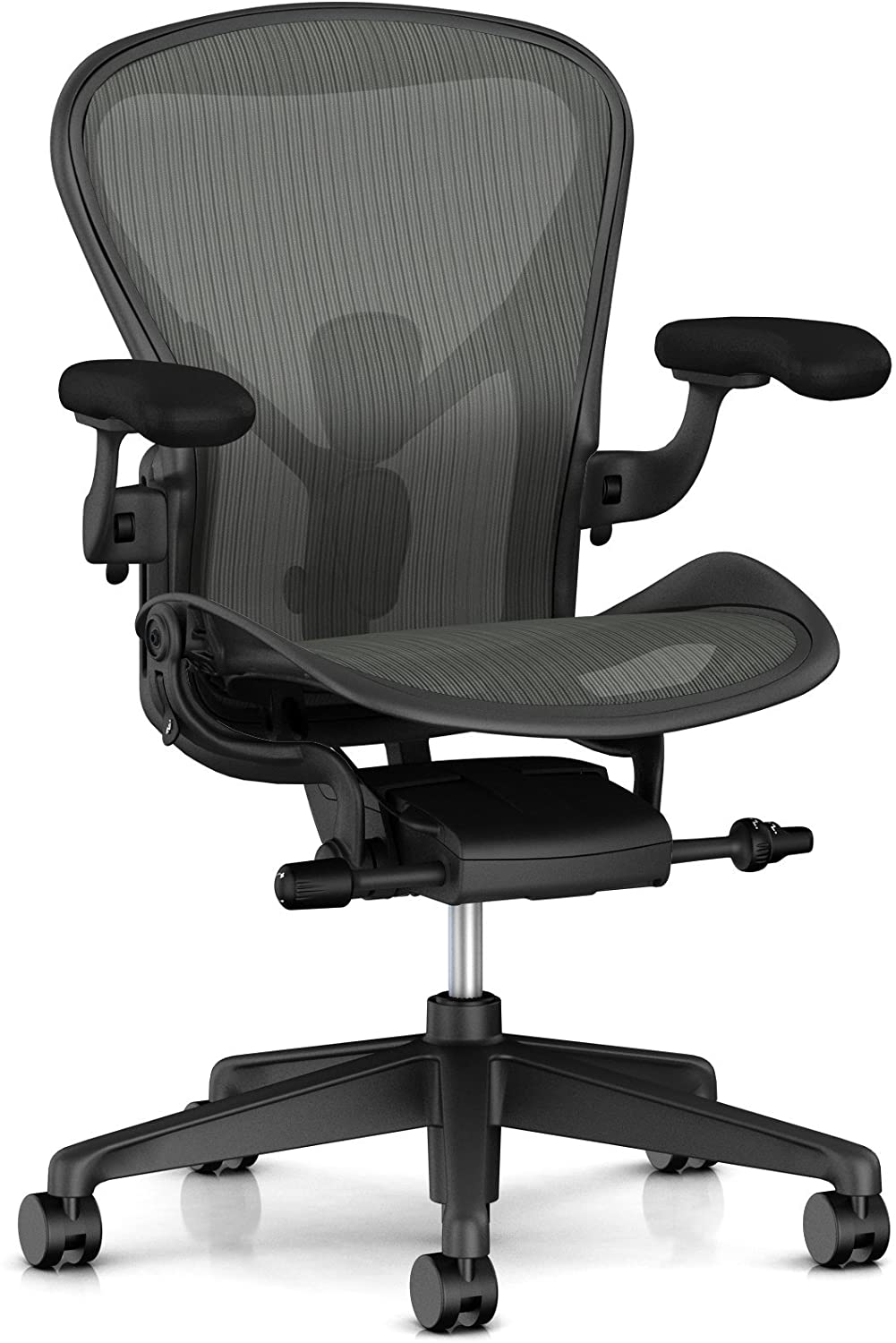 Like Pestily, Shroud leans towards the comfy Herman Miller Aeron, which is a fantastic choice since he games for long hours.
This chair for gamers has gained a reputation for its adjustable arms and lumbar support, not to mention the tilt limiter to enable you to set a recline range.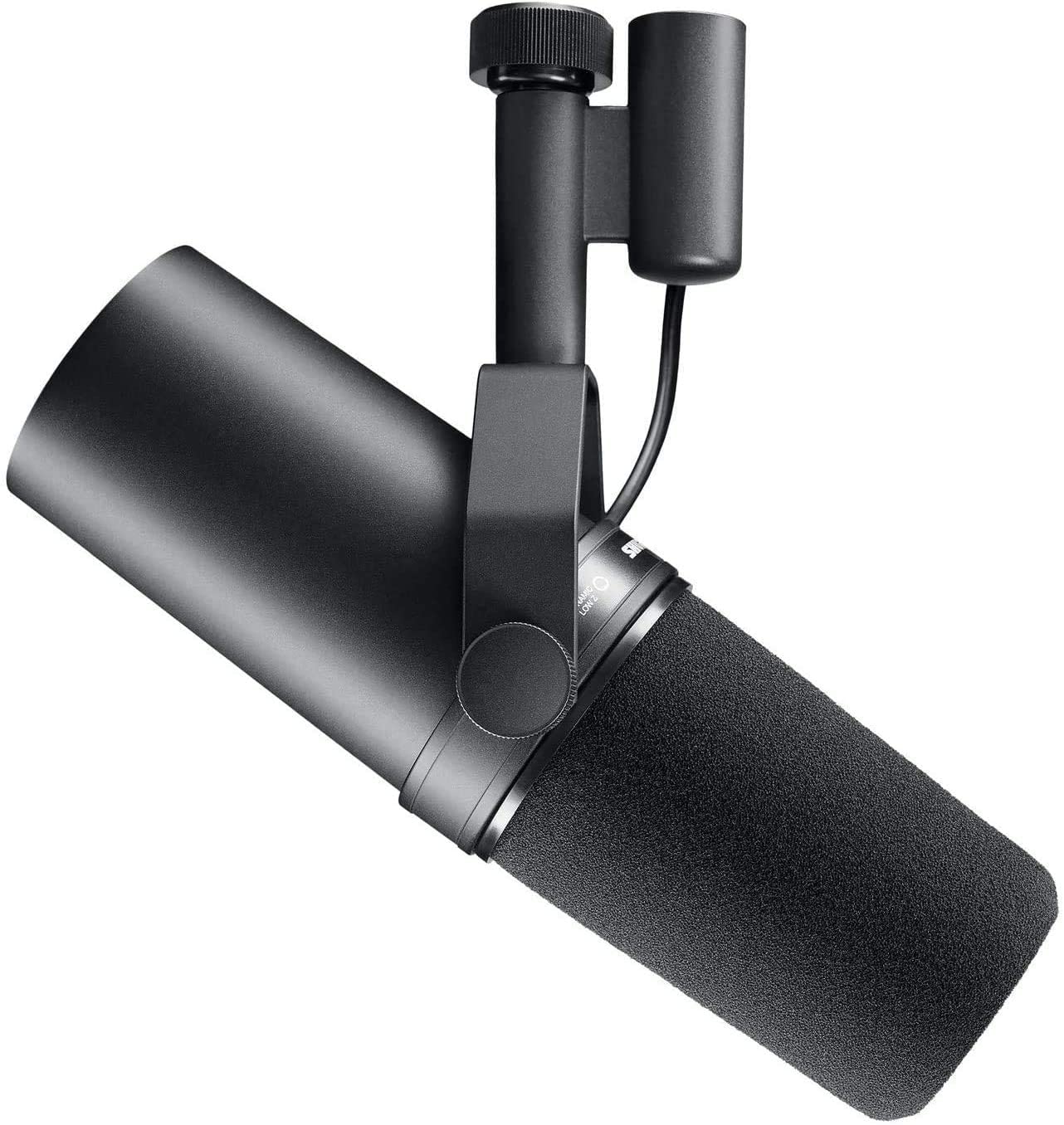 The Shure SM7B has landed in many popular gamers' setups, including JoshOG, DiazBiffle, CohhCarnage, and Cloaky. So we're not surprised that Shroud also prefers it.
The Shure SM7B enhances Shroud's natural voice, whilst blocking out distractions. It also boasts a smooth, flat frequency response and an electromagnetic shield to absorb hum from your computer monitors and other PCs.
SHROUD (WARZONE) Mouse settings
| | |
| --- | --- |
| DPI | 450 |
| Hz | 100 |
| Sensitivity | 7.50 |
| Vertical Sens Multiplier | 1.00 |
| ADS Sensitivity | Relative |
| ADS Sens (Low Zoom) | 1.00 |
| ADS Sens (High Zoom) | 1.00 |
| ADS Sens. T. Timing | Gradual |
| Field of View | 100.00 |
| ADS Field of View | Independent |
| Monitor Distance Coefficient | 1.33 |
| Brightness | 50.00 |
SHROUD (WARZONE) Video settings
| | |
| --- | --- |
| Display Mode | Fullscreen |
| Refresh Rate | 240 |
| Display Resolution | 1920 x 1080 |
| Render Resolution | 100 |
| Aspect Ratio | Automatic |
| V-Sync | Disabled |
| Custom Frame Limit | Unlimted |
| Display Gamma | 2.2(sRGB) |
| Texture Resolution | High |
| Texture Filter Anisotropic | High |
| Particle Quality | High |
| Bullet Impact & Sprays | Enabled |
| Tesselation | Near |
| Shadow Map Resolution | Normal |
| Cache Spot Shadows | Disabled |
| Particle Lighting | High |
| DirectX Raytracing | Disabled |
| Ambient Occlusion | Disabled |
| Screen Space Reflection | High |
| Anti-Aliasing | SMAA 2X |
| Depth of Field | Disabled |
| Fimlic Strength | 1.00 |
| World Motion Blur | Disabled |
| Weapon Motion Blur | Enabled |
| Film Grain | 0.00 |
SHROUD (WARZONE) Keyboard settings
| | |
| --- | --- |
| Use | F |
| Jump/Stand/Mantle | Space |
| Crouch/Slide | Left Ctrl |
| Prone | Z |
| Change Stance/Slide | C |
| Sprint/Steady Aim | Left Shift |
| Weapon Mount | E/ Mouse 5 |
| Reload | R |
| Alternate Fire | B |
| Melee/Finishing Move | CapsLock |
| Lethal Equipment | X/Mouse 4 |
| Tactical Equipment | Q |
Shroud's Family
Shroud's girlfriend is Hannah Kennedy, popularly known as "Bnans", and she's also a gamer, a Twitch streamer, and YouTuber.
Shroud and Bnans' romantic connection isn't a wonder since they have many things in common.
For starters, they both began gaming at an early age. At six, Bnans was already a pro at playing titles such as Concentration and Oregon Trail. And her skills only got better as she grew older. Today, she enjoys shooter games like Tom Clancy's Rainbow Six: Siege and PUBG: Battlegrounds, which are among Shroud's favorites.
Besides, Shroud and Bnans also enjoy streaming and creating content together.
More about Bnans
Bnans was born on July 2, 1991, in Ohio, United States.
She was a digital marketing manager before her switching to video gaming.
This 31-year-old internet sensation also boasts a large social media following like her boyfriend. She has more than 200k followers on Twitch and over 100Ksubscribers on YouTube.
In addition, Bnans is a tattoo enthusiast; she already has 8 of them, including a sleeve tattoo.
Shroud's Net Worth
As per our research, Shroud boasts a mind-blowing net worth of $20M. This Canadian streamer has made this fat cash pile from:
Twitch
Shroud is one of the highest-earning Twitch streamers, which is no surprise since he's among the top 10 most-followed creators on this platform, and he already has 4,317 subs (down from an all-time high of 101,588).
We found out that he earns around $80,000 monthly in Twitch payouts.
2021's Twitch leak confirmed he's made a lot more as he brought in $2,040,503 from September 2019 to October 2021.
This amount included his earnings from donated bits and ad revenue. It's also noteworthy that although it was for a two-year period, Shroud was only active for 12 months, meaning he could have pocketed much more if he had been consistent.
Youtube
Shroud is undoubtedly one of the most successful YouTube stars. His primary channel has accrued 968,472,147 views since he created it in December 2014.
Shroud's second YouTube channel boasts 1.13M subscribers and 179,843,041 views.
He earns $30K-$50K monthly in YouTube payouts.
Brand Endorsements
Shroud also has multi-million dollar endorsement deals with huge companies like Xbox, Logitech (this alone made him over $2.1M last year), Nitrado, and Postmates.
Merch Store 
Aside from being an incredible gamer, Shroud is also an entrepreneur. He owns a merchandise store where he sells his branded clothing. Presently, most of his products are sold out due to much demand, but they're available on pre-order.
We believe Shroud makes enormous profits from merch sales, raising his net worth.
Microsoft Payout 
In 2019, Shroud stopped streaming on Twitch and became exclusive to Microsoft's mixer app. But when the company announced that Facebook Gaming would buy the Mixer app, Shroud refused to join the former, which resulted in a $10M payout, after which he returned to Twitch.
Competitive Play
Shroud has made $293.4K from 82 tournaments. He made over 74.47% ($218K) of his total prize money playing the game that brought him to the limelight- CS: GO.
Other titles he played competitively include Apex Legends, Battalion 1944, Call of Duty: Warzone, Fall Guys, PUBG: Battlegrounds, Radical Heights, Realm Royale, and Valorant.
Shroud made $109K when he was 22, which was his highest career earnings in a single year.
Between 2014 and 2021, he played for two esport companies – Cloud9 and Splyce. The former accounted for 73.27% of his total tournament earnings. As a free agent, he raked in $78,230.44 from 21 games.
Shroud's Retirement and Post Professional 
Shroud quit competitive gaming in 2018. But as far as streaming and YouTube content creation is concerned, he's still in the game, cementing his legacy as one of the most talented and versatile players globally.
Shroud's Merch
Shroud's merch shows his fantastic taste for a blend of class, simplicity, and style. He offers quality pieces of clothing in different sizes to cater to all his customers' needs no matter their fit. Some of these are: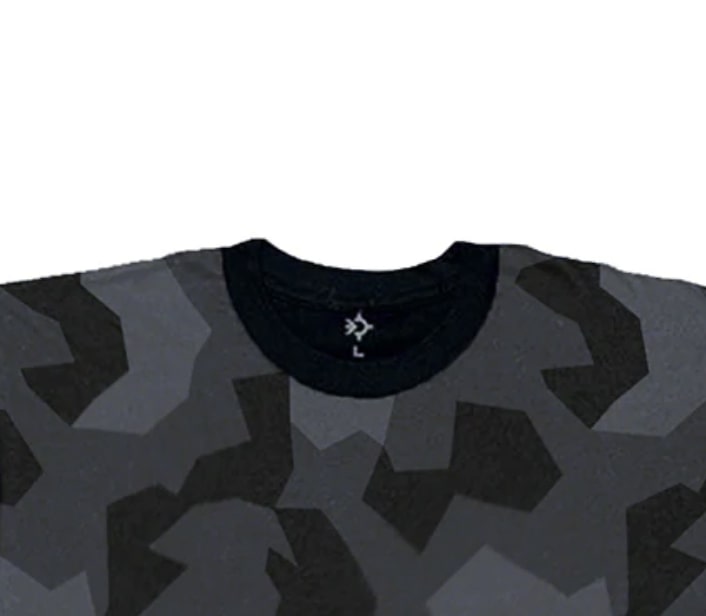 Who says you can't stand out as a gamer? This comfortable camo tee is dark and sleek to give you the elegant look you yearn for.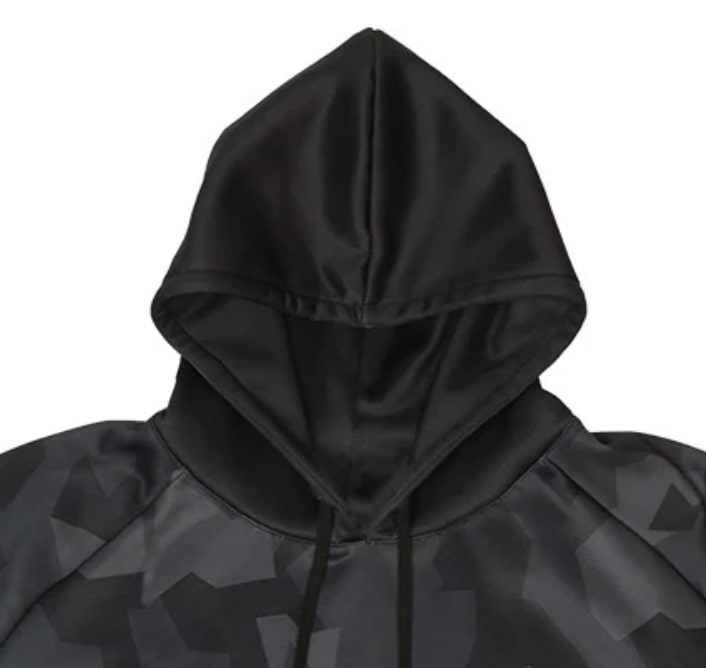 Ever wondered why most people can't get enough of tasteful hoodies like this one? It's the comfort and simplicity they bring to the table. Plus, taking care of them is complicated since they're machine washable.
These unisex joggers, suitable for when you want a sporty look, offer mind-blowing comfort. And tell you what? They're made from a 50/50 cotton/poly blend that makes them super strong, versatile, and wrinkle-resistant.
Shroud provides this black zip-up hoodie for his countless fans who crave unmatched comfort and are keen on getting their money's worth. We like its 100% cotton fabric, kangaroo pocket, and unique printed graphics.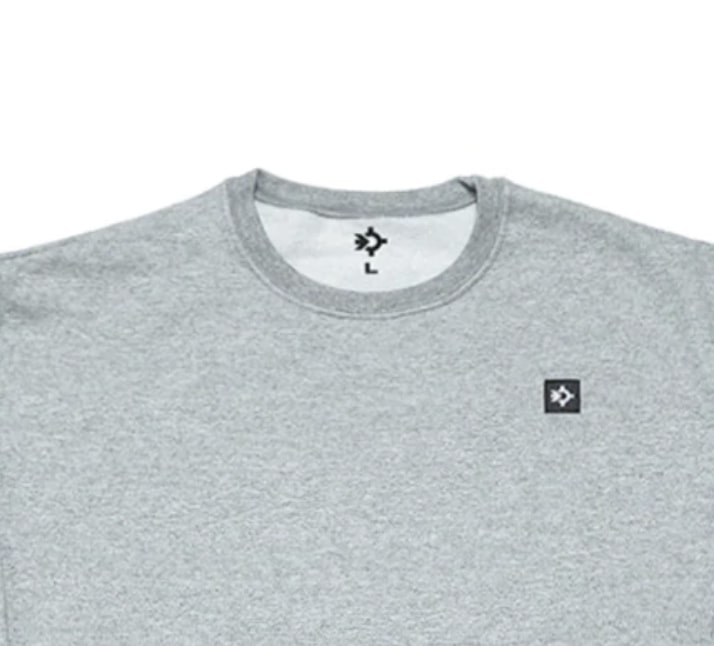 This crewneck sweatshirt is a mush-have for all Shroud fans. It's precisely what you need to achieve a much-needed casual look on any day. It's manufactured from 100% cotton, meaning it's soft, durable, and comfy.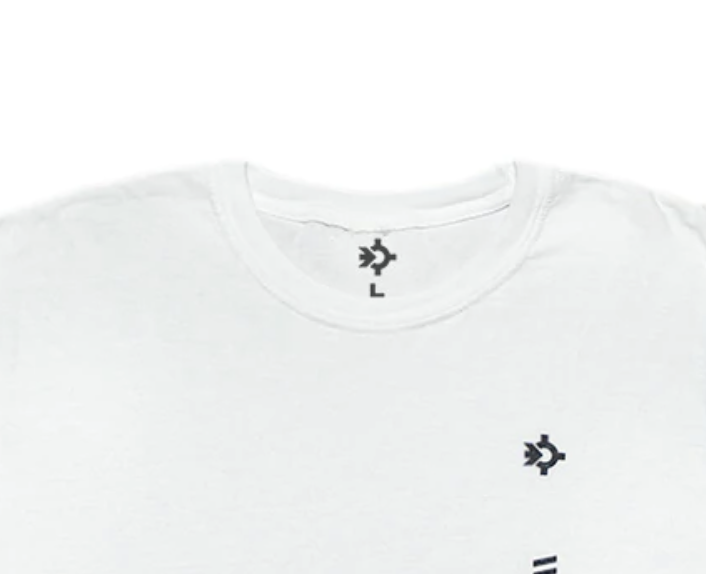 Look good and feel great in this clean, classic long-sleeve tee from Shroud's "Army of One" collection. Its durable 100% cotton absorbent fabric assures you of all-day comfort, not to mention sustainability and skin-friendliness.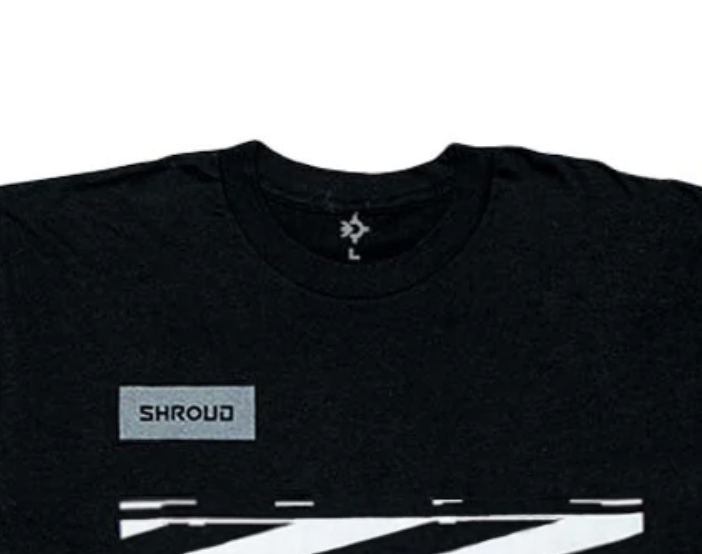 Who's in for an ever-stylish cotton tee? Check this out! With its adaptability, expect premium performance in any environment. And its front features a durable print that sets it apart from other options on the market and declares your liking for Shroud.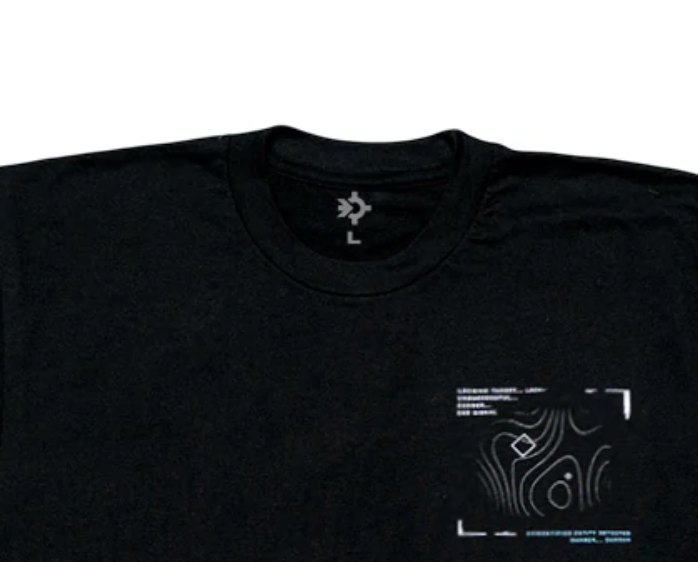 Shroud also offers this fashionable tee crafted from 100% cotton. It does pretty well in the wash, so maintenance should be your last worry. Its dark color allows it to pair well with your favorite pair of jeans and other items in your wardrobe.
Frequently Asked Questions about Shroud
Question: Did Shroud make any money through competitive play as a minor? 
Answer: No. There are no records showing Shroud's tournament earnings before turning 18; he participated in his first gaming competition at 19.
Question: Which car does Shroud drive? 
Answer: Shroud hasn't disclosed his current car.
Question: Is Shroud still dating Jessica Rago? 
Answer: No. Shroud and Jessica Rago broke up in 2019, citing that their lives were taking different paths. They divulged that the decision to part ways was mutual, and they would remain close friends.
Question: Does Shroud live in California? 
Answer: Yes. Shroud is based in California, USA. In September 2021, he bought a luxury mansion in Hidden Hills for a whopping $9.4M! He also bought another house in Irvine in 2018.
Recommended Reads:
Research Citations
https://twitchtracker.com/shroud
https://twitchtracker.com/channels/most-followers
https://heraldjournalism.com/who-is-shroud-girlfriend-all-you-need-to-know-about-her/
https://www.esportsearnings.com/players/6378-shroud-michael-grzesiek
https://www.republicworld.com/technology-news/gaming/who-is-shrouds-girlfriend-bnans-learn-about-hannah-bnans-kennedy-the-twitch-streamer.html#:~:text=Hannah%20Kenney%20who%20goes%20by,online%20persona%20of%20'Bnans'.
https://liquipedia.net/counterstrike/Shroud
https://dotesports.com/streaming/news/full-list-of-all-twitch-payouts-twitch-leaks#gallery-1