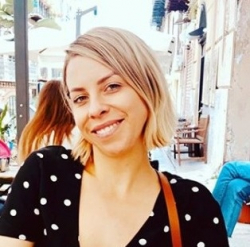 Latest posts by Jodie Chiffey
(see all)
Ali "SypherPK" Hassan is an American Twitch streamer, YouTuber, professional video gamer, and educational commentator.
SypherPK is well-recognized for his outstanding Fortnite Battle Royale skills. His passion for this game prompted him to create the 103-video How to Win series, which provided an exhaustive analysis of its gameplay and invaluable tips to play it. These educational videos garnered an impressive 6,695,102 views!
Besides Fortnite, SypherPK also streams For Honor, The Elder Scrolls Online, Call of Duty: Warzone, Overwatch, and Apex Legends.
In addition, he has more milestones under his belt. For instance, his collective followers on Twitch and YouTube exceed 10M.
SypherPK's Bio Facts
| | |
| --- | --- |
| Real Name | Ali Hassan |
| Birthdate | May 10, 1996 |
| Birthplace | Texas, United States |
| Nicknames | SypherPK |
| Height | 6 ft. 5 (195.58 cm) |
| Nationality | American |
| Zodiac Sign | Taurus |
| Siblings | SypherPK has three brothers |
| Children | N/A |
| Spouse/Wife | Daniela Ali |
| Games Played | Fortnite, The Elders Scrolls Online, Among Us, Apex Legends, etc. |
| Net Worth | $6.48M |
| Social Media | Twitter: @SypherPK, Twitch: SypherPK, YouTube: SypherPK, Sypher Shorts, Sypher Reacts, More SypherPK, Sypher Plays, Instagram: sypherpk |
| Awards | SypherPK was among the Top Gamer nominees at the 2021 Influence Awards |
| Last Updated | May 2022 |
SypherPK's Birthplace and Early Life
SypherPK was born in Texas, US, on May 10, 1996.
He has three younger brothers – Junior, Otto, and Omar Hassan.
Junior and Otto are streamers, but Omar hasn't been taken with this entertaining venture yet.
Nevertheless, he regularly appears in SypherPK's gym streams.
The elementary and high schools SypherPK attended are undisclosed. He went to the university to attain a degree in business, but he quit to concentrate on gaming full-time.
How Did SypherPK Get Started Gaming?
SypherPK's gaming journey began when he was only 8 after his dad gifted him a PlayStation 2 for his birthday. Then, games such as Jack and Dexter and Crash Bandicoot were trendy. So, he spent his leisure time exploring them.
In Elementary school, SypherPK watched some of his older schoolmates play RuneScape on the institution's PCs. He was so excited that he decided to try this game. When he did, he liked it immensely, and he was inspired to play more MMOs and FPS titles.
SypherPK continued to play video games in middle school. This was about the same time he made up his mind about pursuing a full-time gaming career.
Content Creation
SypherPK developed his love for content production while still in school. One of their teachers requested him to shoot a documentary as a part of a school assignment. Filming thrilled him and inspired him to create his YouTube channel in 2011.
Sooner rather than later, he began to create and upload RuneScape content.
When SypherPK was in high school, he joined a YouTube partnership program, which was handy in helping him hone his skills in creating content on this platform.
In 2014, this streamer started Elder Scrolls Online, and soon after, he began streaming on Twitch. A year later, in April, he became a Twitch Partner.
Then, in 2020, he signed an exclusive streaming contract with this popular live streaming service.
Today, SypherPK is undoubtedly enjoying the fruits of his many years of hard work. He's worked with reputable eSport teams such as Luminosity Gaming.
Further, he has collaborated with other well-known gamers like Ninja, Myth, Dakotaz, and Nickmercs.
Oni Studios
SypherPK and his spouse, Daniela, launched Oni Studios in 2020. This agency provides customized tools and services to enable upcoming content creators to build an online presence and grow their brands.
If you're a small creator, the Oni Studios team can help you develop excellent video ideas and execute them successfully. It also suggests worthy collaborations and meets other critical creator needs such as social media management, style, business development, and marketing.
Besides, this company's professionals will provide you with handy tips to help you bag sponsors and achieve your long-term goals.
Headquarters
Oni Studios is based in Austin, Texas, where SypherPK and Daniela live. Before this agency's office was established in October 2021, it operated out of SypherPK's home.
As of writing, Oni Studios has around 30 employees who work from the newly-built office. The latter comprises private areas and shared spaces such as a lounge and kitchen.
SypherPK revealed that he plans to create his permanent stream room at the Oni Studios' office as soon as it's completed this year.
SypherPK's Videos
Have you ever wondered what it's like to be a successful Fortnite streamer and YouTuber? Well, here's a 15-minute video to give you a taste of this coveted experience. SypherPK takes us through his life for a week, letting us in on what he does to balance his professional and personal life.
Evidently, it's not a walk in the park as he has to be up really early, and create a schedule to ensure he doesn't miss anything on his to-do list. By the end of it, we do not doubt that it takes a lot of devotion to make it as a streamer and content creator. And having a dedicated team to back you up always comes in handy.
SypherPK has joined the league of the most motivated fitness enthusiasts. But he wasn't always passionate about healthy eating and exercise. In fact, this was the first time he tried to lose weight and succeeded at it.
This video covers his body transformation journey that saw him shed 75 pounds in nine months. If you're also looking to attain your fitness goals, watch it to the end to witness how consistency and sacrifice can turn your dreams into a reality.
SypherPK's Gaming Setup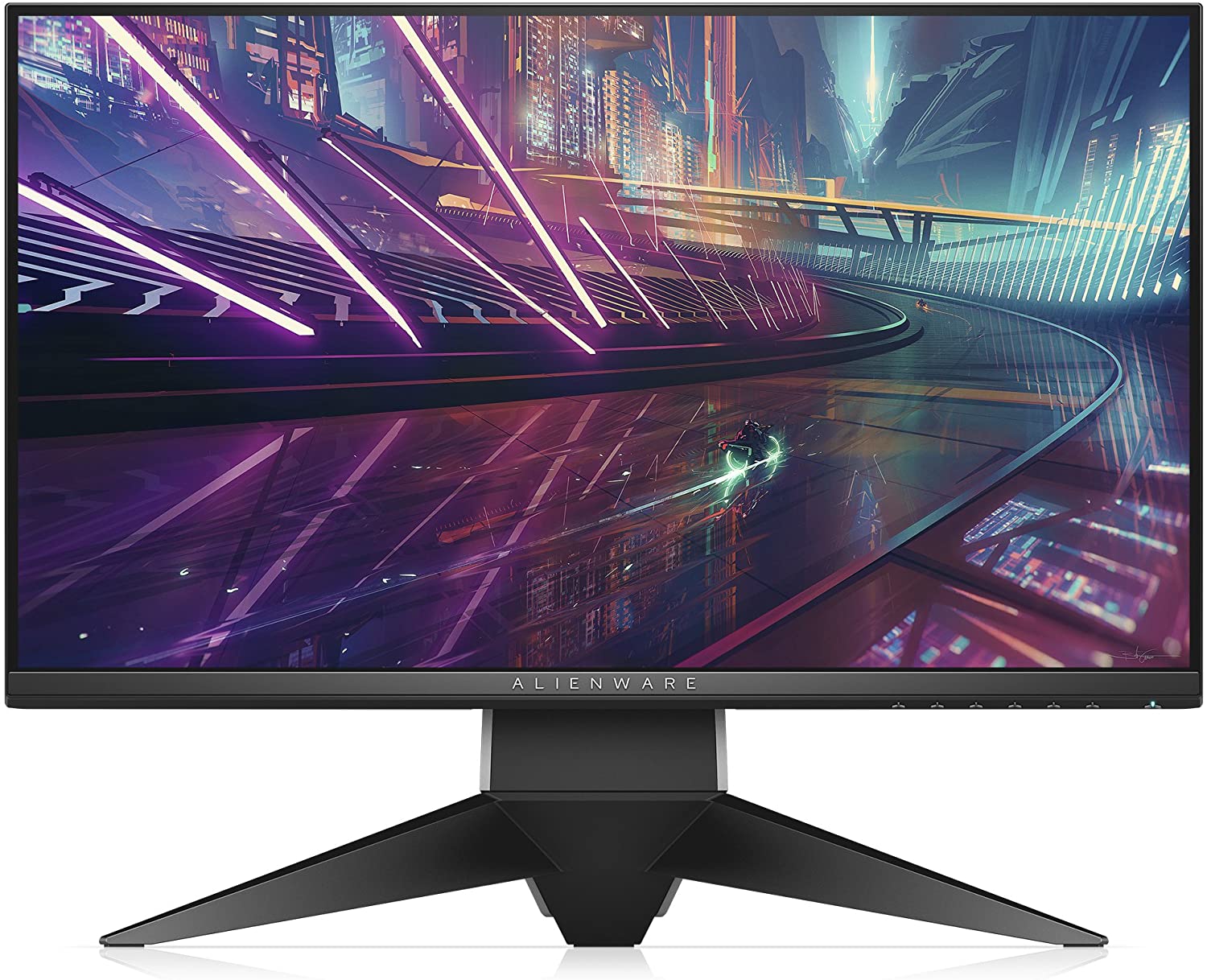 Like Tyler Blevins, SypherPK leverages the futuristic and precise gaming capabilities offered by Dell's Alienware AW2518H. This impressive gaming monitor is one of the few with an ultra-fast 240Hz coupled with a 1ms response. Combined, this allows SypherPK to enjoy the most thrilling and immersive gaming free of stutter, motion blur, and screen tearing.
Further, thanks to its multiple adjustment options, Sypher can tilt it to flaunt its extensive connectivity options, swivel it for better viewing angles or even adjust its height to give his viewers better angles.
SypherPK's Microphone: Shure SM7B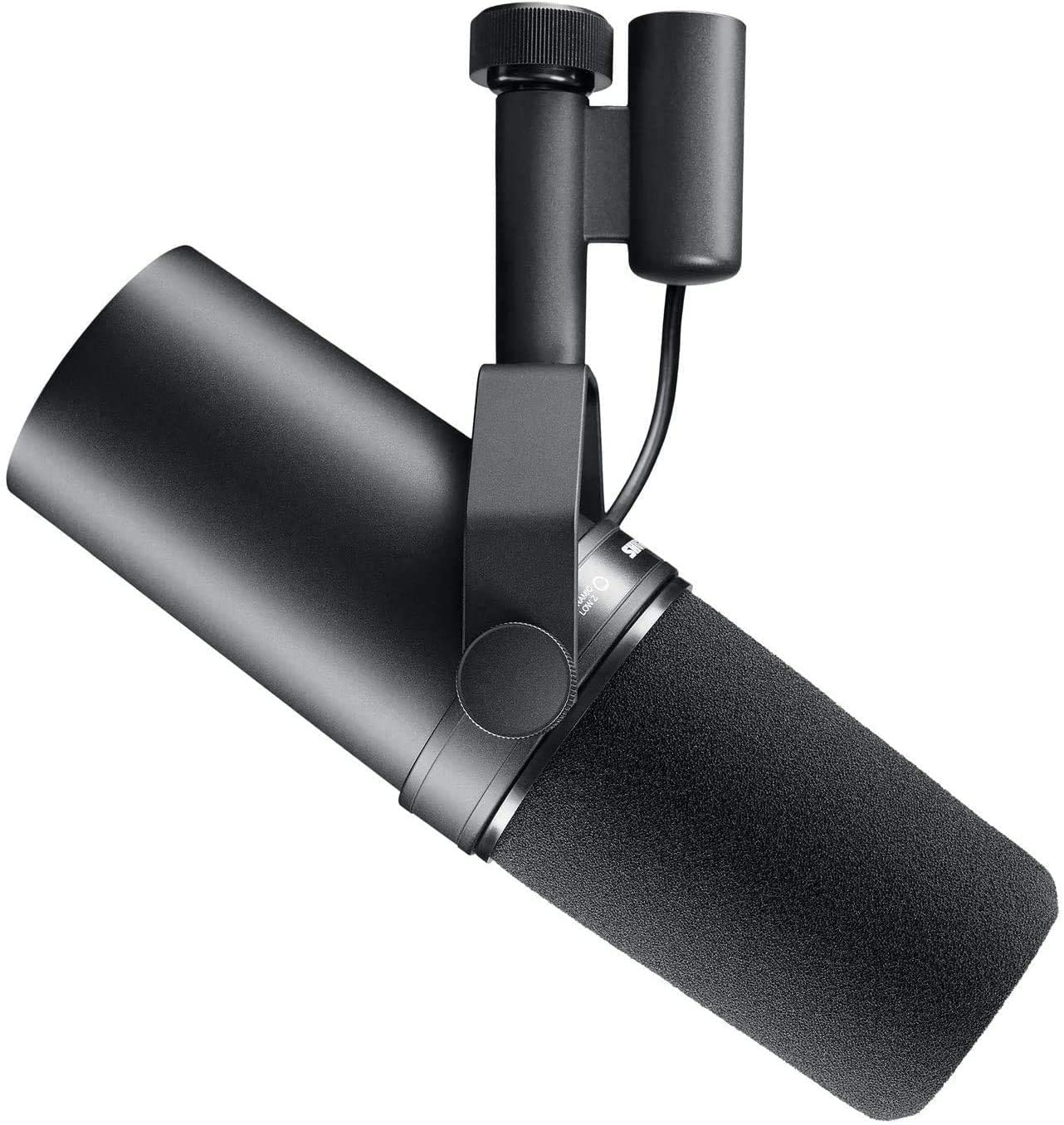 As DrDisrespect can affirm, the Shure SM7B is must-have streaming equipment for any gamer. It is, therefore, by no coincidence that SypherPK leverages the mic's classic cardioid pattern to give his fans the best quality audio.
The mic also comes with a pop filter and air suspension shock isolation to heighten the quality, eliminating noise and breathiness. Other key features include an XLR connection for better control over his sound and an advanced electromagnetic shielding to buffer against humming and buzzing from SypherPK's computer.
SypherPK's Boom Arm: Rode PSA1
The legendary Rode PSA1 is no stranger to eSport professionals. Its versatility and convenience are a necessity that few can do without. Therefore, it is no surprise that SypherPK leverages this boom arm's swivel mount to position his mics accurately.
To afford him even better utility, the arm conveniently rotates through 360 degrees, unfolds to a horizontal length of 33 inches, and stretches to 32.5 inches. Pair this with the capability to hold up to a weight of 4.4lbs held in place by ⅜ inch adaptor, and you will concur that it offers optimal utility.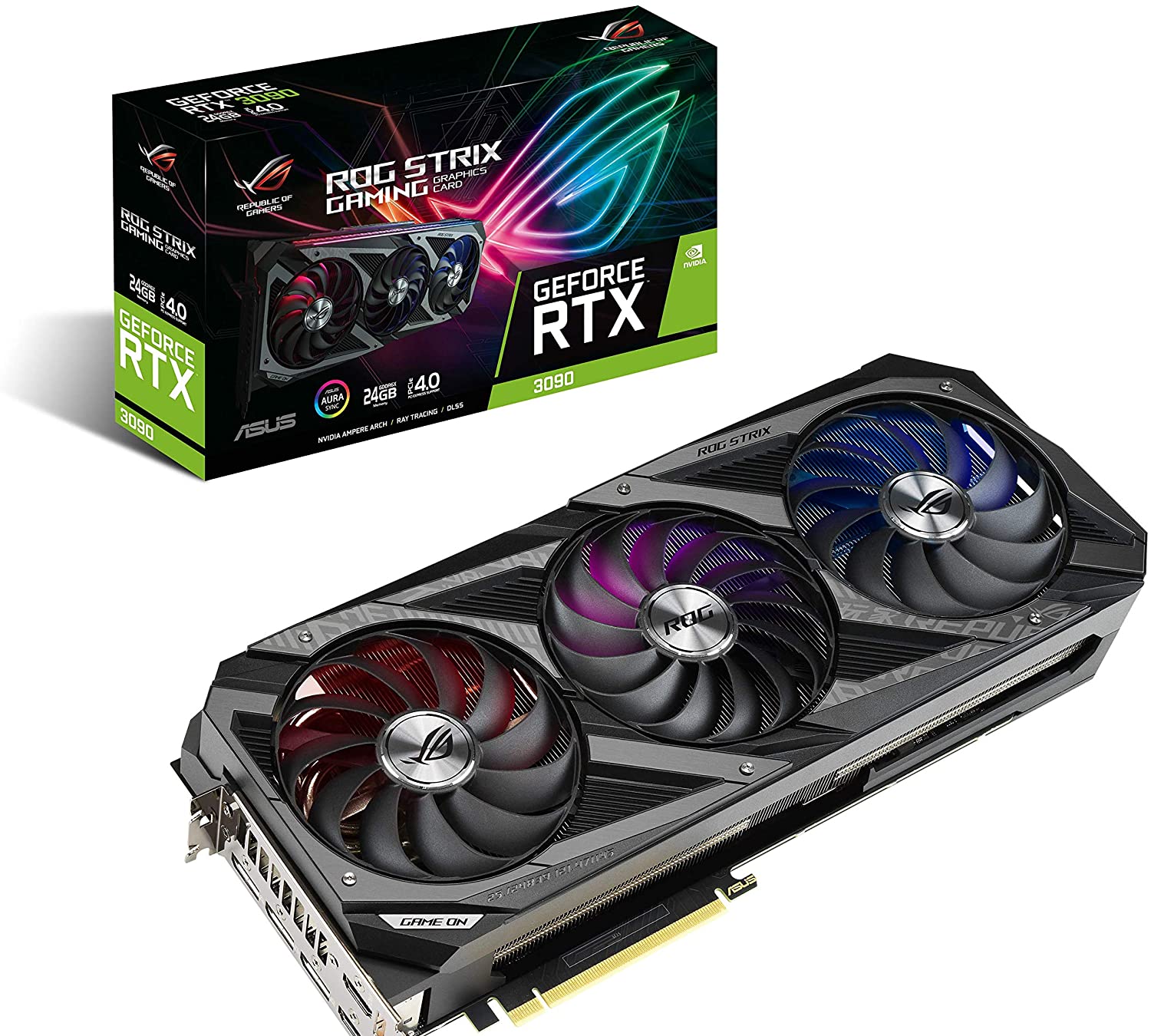 While the RTX can comfortably power up to 10 monitors, SypherPk compresses it into 3 monitors max. To better get a picture of this capability, picture this. This graphics card has 2nd generation RT and 3rd generation Tensor cores. Combined, these two astronomical pushes ray tracing performance and 8K resolution to a whole new level.
The result is a hyperrealistic gaming experience characterized by natural-like images and videos.
Further, the card is powered by NVIDIA Ampere streaming multiprocessors. It is cooled by a 2.9-slot design with an unbelievably generous thermal headroom and an intuitive GPU Tweak II for optimal performance tweaking. What more can SypherPK ask for from a graphics card?
SypherPK's Camera: Sony a6500
Though Juansguarnizo leverages the exceptional Sony a6000, he can attest to the true capabilities of Sony's a6000+ cameras. For starters, these mirrorless camera series leverages a 5-axis in-body image stabilization to steady every lens. As a result, SypherPK gets the most detailed, accurate, and highest possible pixel-pin quality videos and images.
Further, thanks to its 24.2MP APS -C Exmor sensor, SypherPK can continuously shoot 269 frames of 11fps at a 4K resolution. Pair this with a wide 425 phase-detection, silent shooting, and noise reduction features, and you will concur that, indeed, this Sony masterpiece is worth a place in SypherPK's arsenal.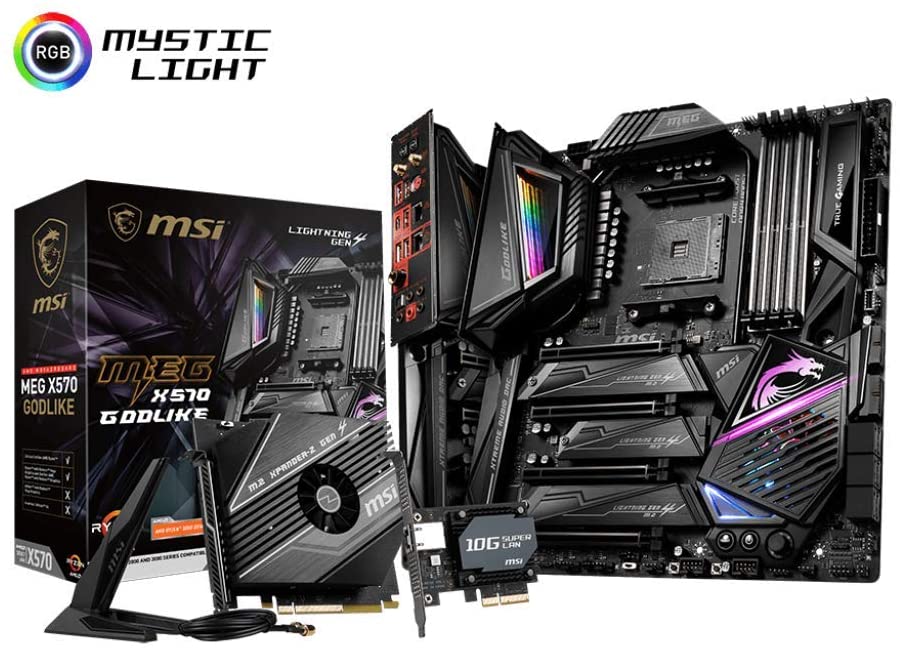 Like most of his setup peripherals, SypherPK's MSI MEG 570X motherboard balances aesthetics and functionality. For starters, the mainboard leverages a Mystic Light Infinity II feature that beautifully combines colorful lighting and an infinity mirror for a near-endless light effect.
Further, it guarantees him versatile and ultra-fast connectivity through either a 10 G Super LAN card or an onboard Wi-Fi 6. It also supports a myriad of processors through its ever-compatible AM4 socket.
Other key features include an Xtreme Audio DAC with dual audio processors, onboard triple lighting Gen 4 M.2 slots, and an ingenious design to support 3rd Gen AMD Ryzen processors or their future successors.

Like the household name it is, WD spared nothing when making SypherPK's sleek WD SN750 SSD, which boasts an exclusive WD Black SSD Dashboard to enhance gaming performance.
To ensure that this high performance is maintained at those peak levels, it bundled it with a sleek heatsink design for optimal heat absorption and dissipation. The result is an exciting game rig that not even SypherPK can pass.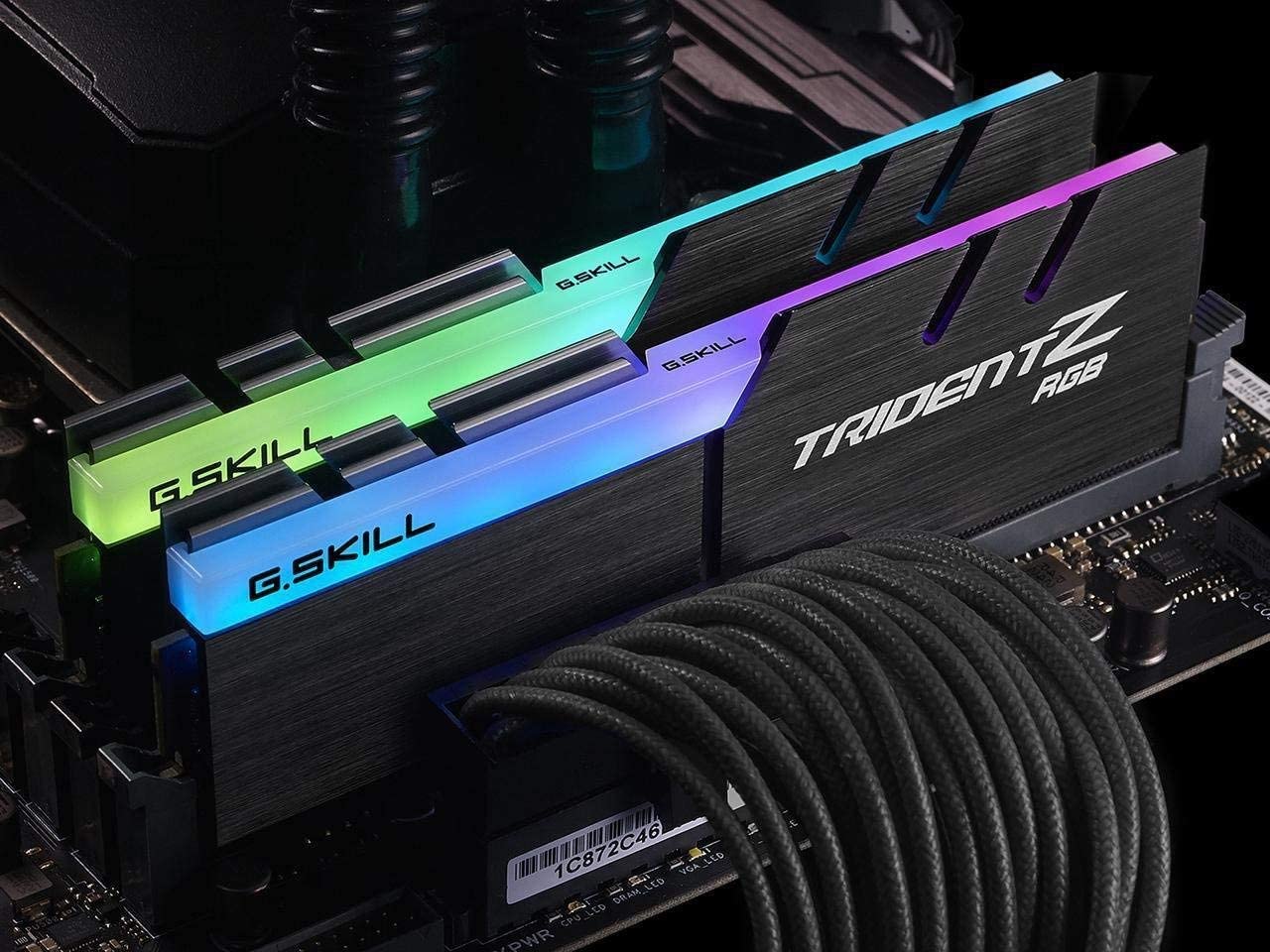 Though SypherPK's MSI MEG 570X motherboard can accommodate up to 128 GB of RAM, he opts for a modest 32 GB from revered RAM producer G-Skill.
Though modest, it is more than sufficient to run all his gaming needs. The RAM's key features include compatibility with varied AMD Ryzen and Intel chipsets, an impressive capability to overclock, and an optimization to conveniently run high-performing computers.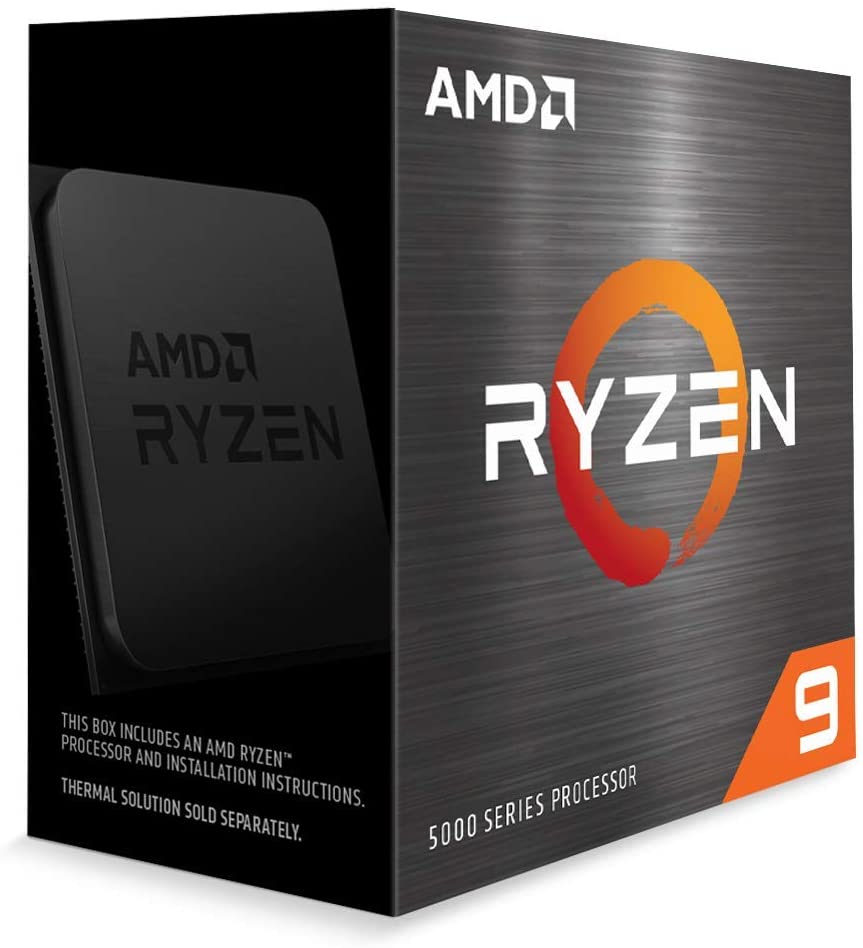 To leverage the AM4 socket supporting motherboard capabilities, SypherPK opted for AMD Ryzen's 9 5950X processor that connects to motherboards through an advanced AM4 socket platform.
The CPU boasts 16 cores and 32 processing threads whose FPS performance outcompetes any popular MOBA games. Though it doesn't come with a cooler, it supports liquid cooling and can record an impressive 4.9 GHz max boost on any recommended OS.
SypherPK leverages the TC-Helicon GoXLR's versatility to be on top of his audio needs.
The mixer packs numerous irresistible features, key among them Voice FX features that give SypherPK the power to tune his voice in real-time.
It also conveniently connects with the intuitive GOXLR app for one-click regulations and comes with a sampler for on-the-fly audio records as well as a studio-quality MIDAS preamp.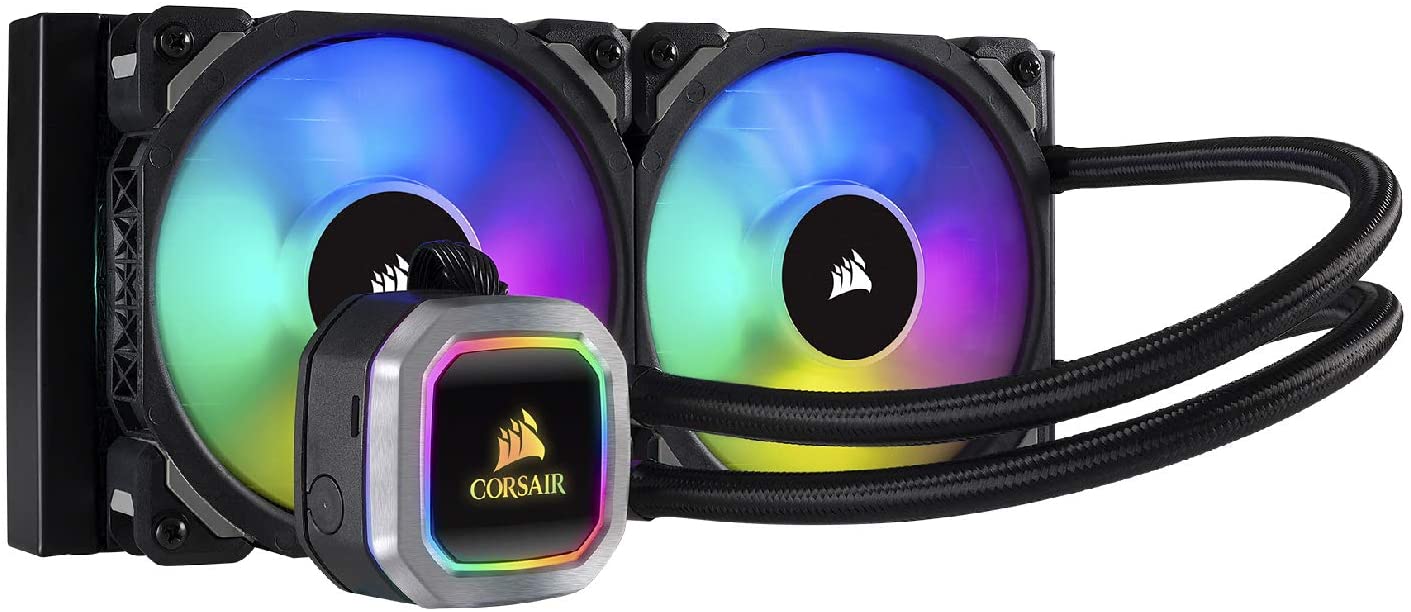 Corsair H100i RGB Platinum is the ultimate cooling hacker, as SypherPK can attest. For starters, the cooler comes with two 120-millimeter ML PRO Series RGB magnetic levitation PWM fans. These fans rotate to pump a blast of airflow to give SypherPk's setup optimal temperatures while vividly illuminating them at near-zero noise levels.
The intuitive Corsair ICUE software on the other hand helps him regulate various performance aspects without compromising his stunning RGB light effects.
Other key features include varied socket compatibility, quiet cooling, a low-noise pump design, and 16 Individually controlled RGB LEDs.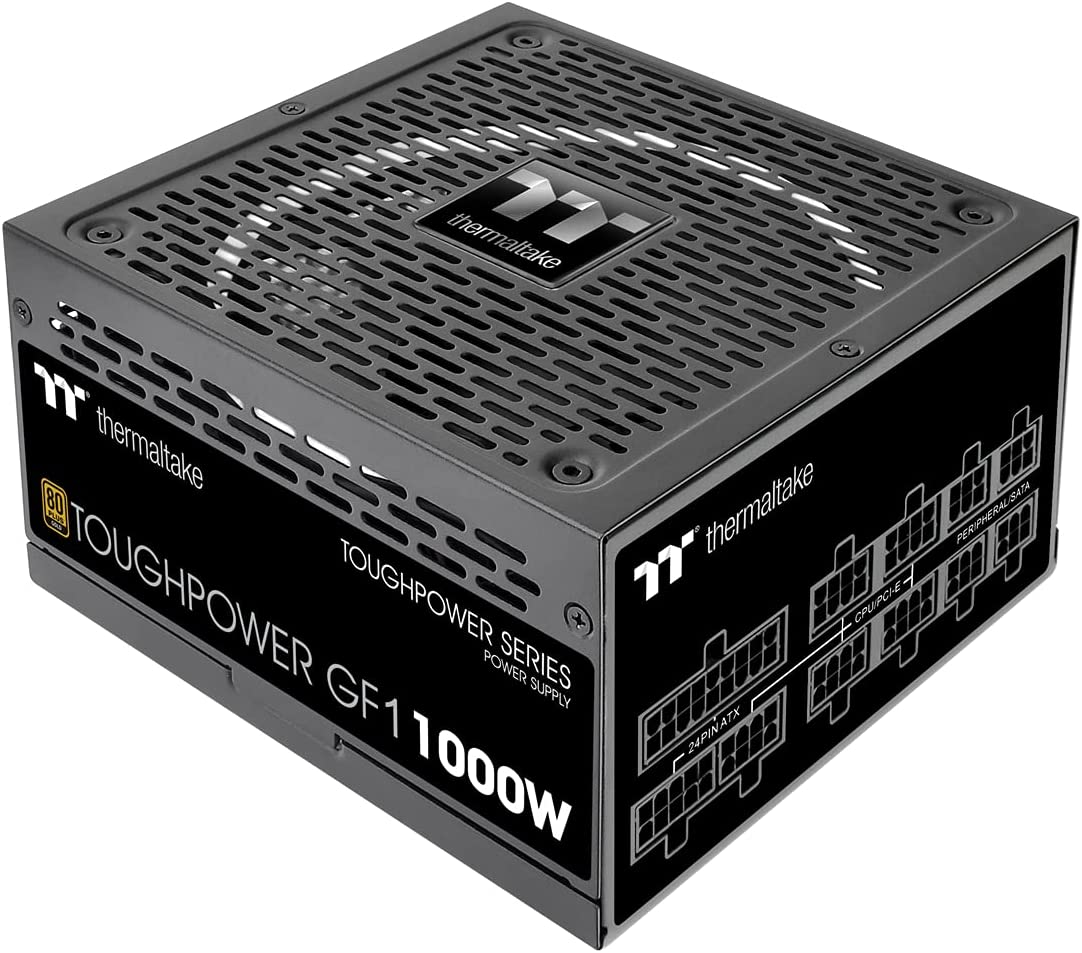 With a Japanese capacitor, a low ripple noise design, and a high-efficiency Zero Cable Platform, the Thermaltake Toughpower 1000w is the next best thing any gamer can wish for in a PSU.
True to its tough power branding, the PSU can give a continuous power output for up to a whooping 50°C/122°F temperature level.
Further, to help cut back on clutter and allow for better wire management, the PSU gives SypherPK an upper hand in managing his cables thanks to its fully modular low-profile flat black wires.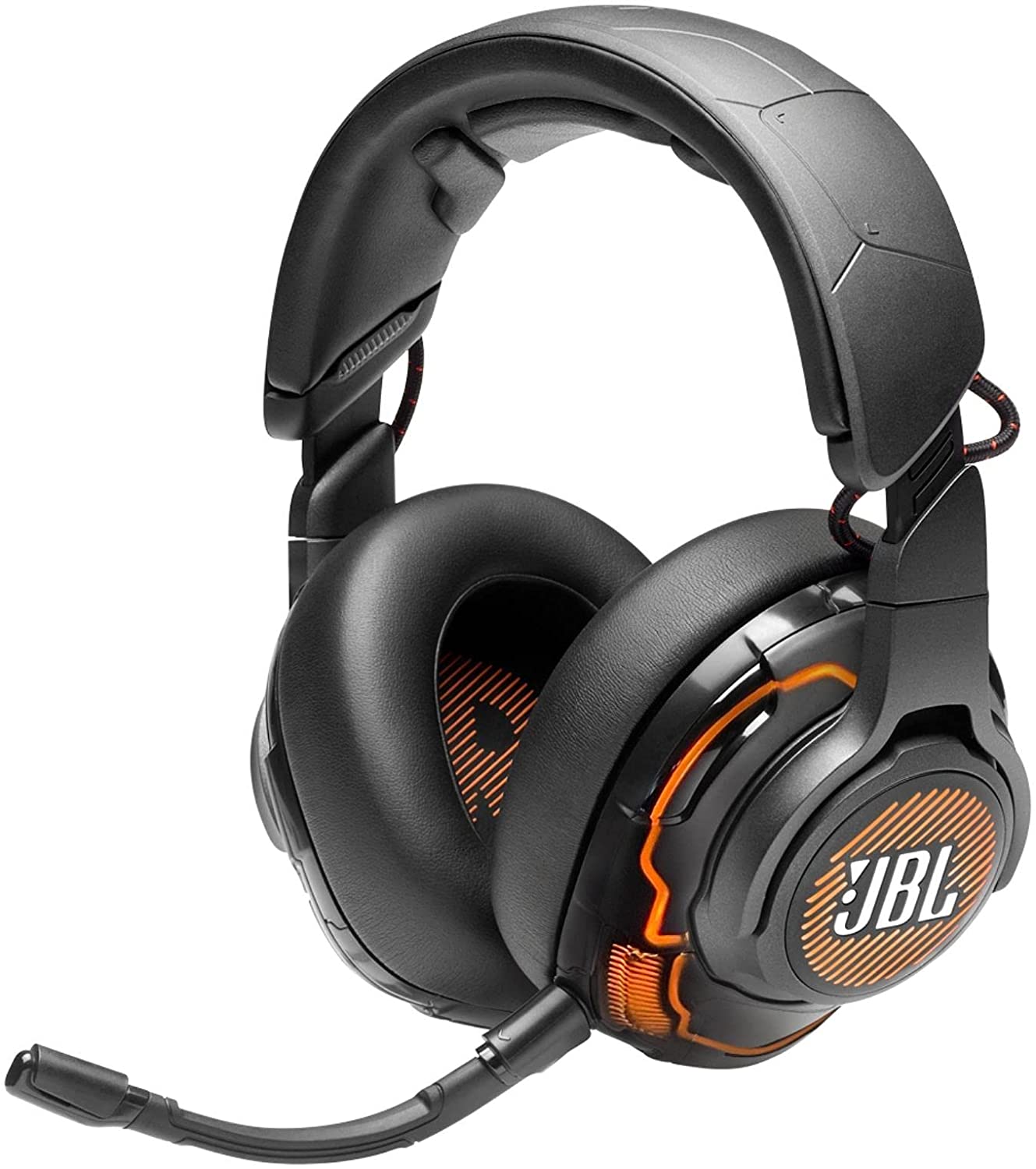 Like Kyedae, SypherPK knows that sound is survival in competitive gaming. This is why she sought the services of one of JBL's portable wired masterpieces. And not to disappoint, the Quantum One has lived to fulfill most, if not all, of SypherPK's audio needs.
From the thrill of stealthily tracking his enemies to the amplification of every MOBA battle victory, Quantum One has lived up to his expectations if his stellar performance when donning this headset is anything to go by.
To better guarantee him this optimal and immersive experience, the headset leverages its integrated head-tracking sensor and incorporates True Active Noise Cancellation, all sitting on his scalp through soft memory foam ear cushions.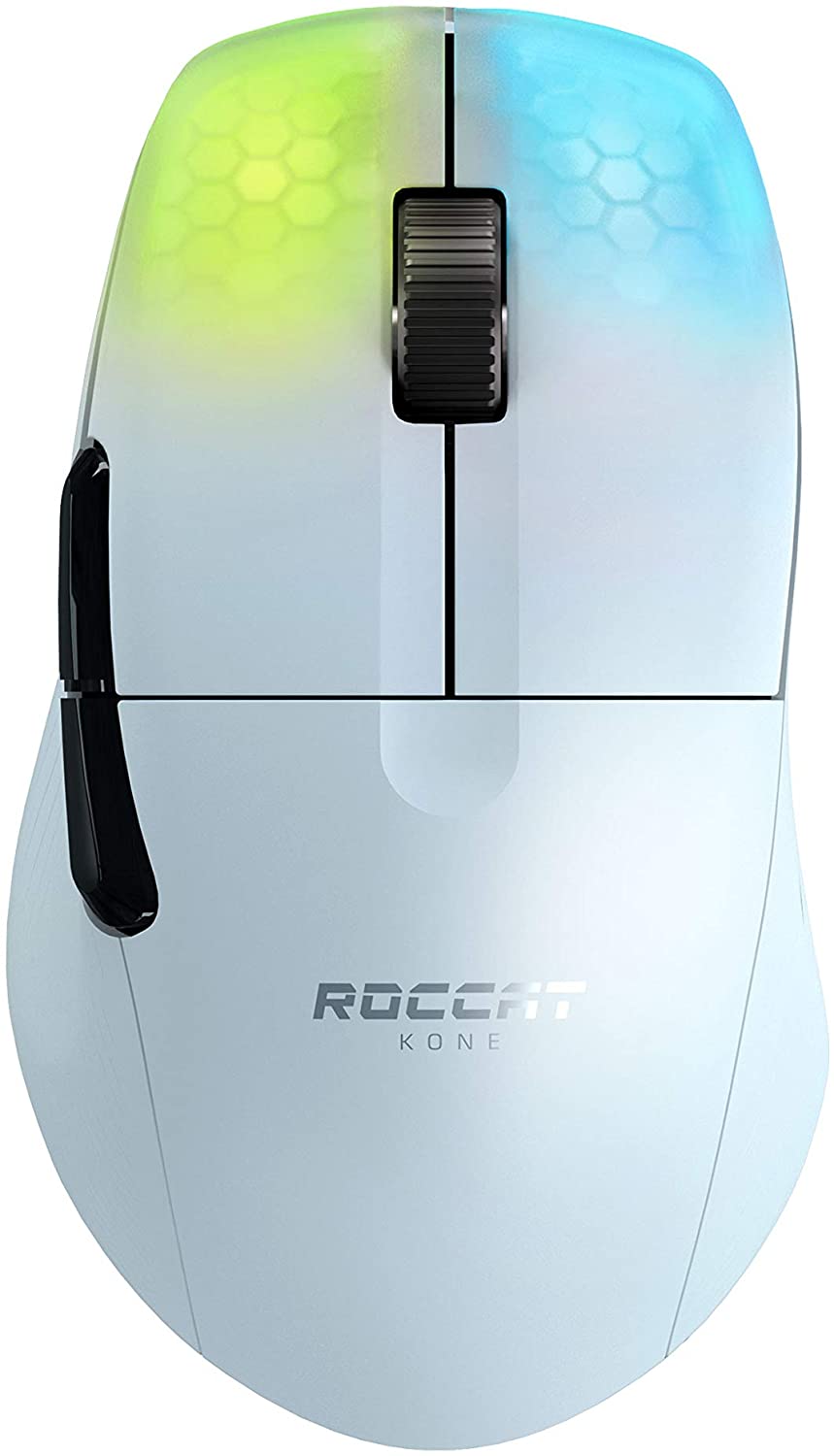 As a Roccat brand ambassador, it is only fair that SypherPK uses the Roccat Kone Pro Air mouse. But let that not deceive you into underestimating its capabilities. For starters, a 5-minute charge on this mouse powers it for up to 5 hours and a whopping 100 hours on a single full charge.
As is tradition with Roccat, the wireless mouse is lightweight and dons an ergonomic shape all thanks to its honeycomb shell. This comfortable design makes way for a stunning showcasing of SypherPK's vivid AIMO with a whooping 16.8 million color RGB lighting options.
Complementing these wonderful aesthetics is the Titan Switch Optical, with 100 million click life cycles and speed-of-light actuation for unprecedented speed and precision. This is a measly surface scratch on SypherPK's heat-treated pure PTFE gliding mouse's features.
Occasionally, he also uses the iconic Razer Viper Ultimate.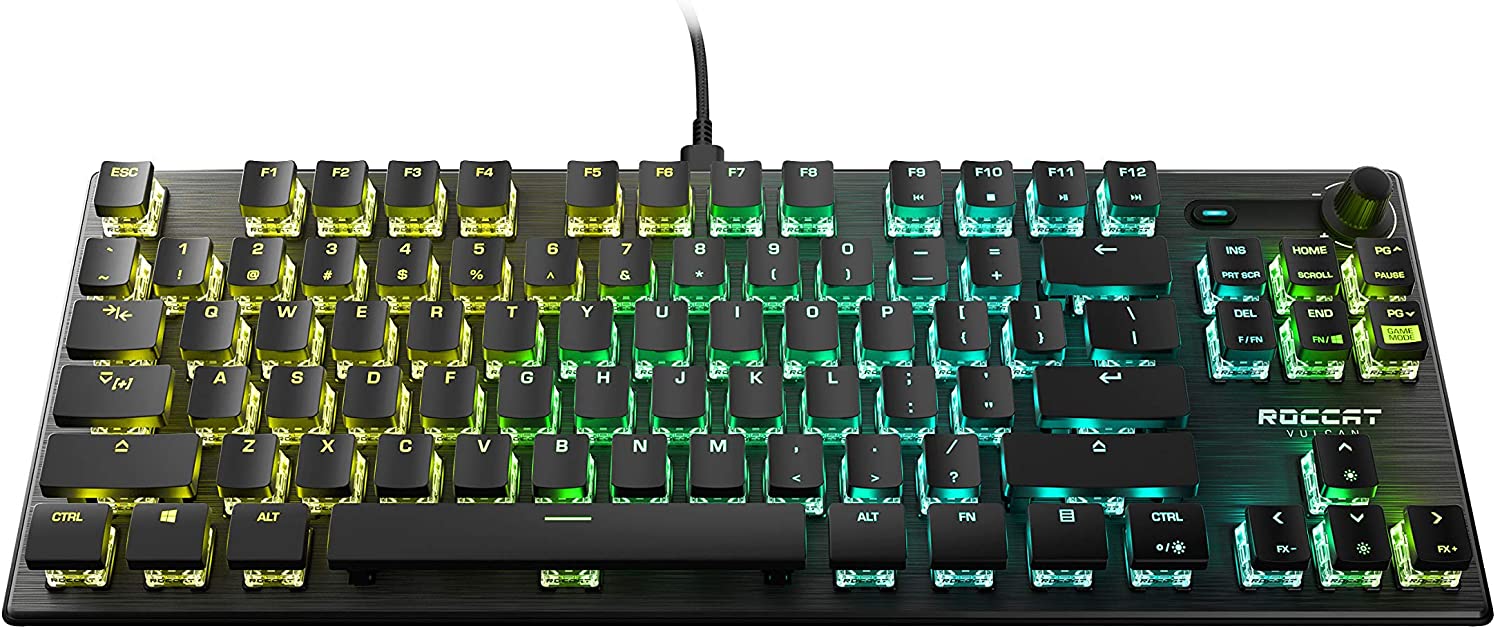 The Roccat Vulcan TKL is another handy weapon in SypherPK's arsenal. The compact tenkeyless form keyboard significantly reduces the distances between keys making for fluid and swift gaming reactions.
Unlike most mechanical keyboards, it relies on Roccat's new linear Titan Switch Optical, whose lighting fast actuation gives him a whole new speed and responsiveness level. Pair these with an advanced anti-ghosting technology that is error-proof even in frantic keystrokes, and you will approve SypherPK's choice of keyboard.
Other key features include dedicated media control keys, Aimo illumination with full backlighting in 16.8million keys, and Roccat's Easy-Shift[plus] technology for advanced remapping.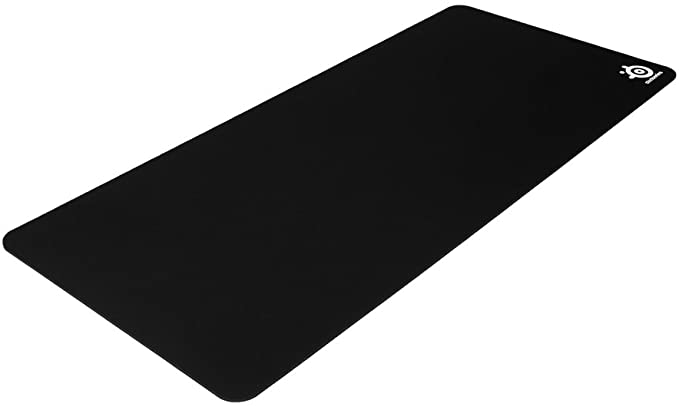 Unlike most pads, the SteelSeries is so generous with surface space that it is sufficient for SypherPK's mouse, phone, headset, and some bit of his tenkeyless keyboard.
The thick pad adheres to surfaces using a non-slip rubber base to minimize unwanted movements and incorrect mouse movement tracking.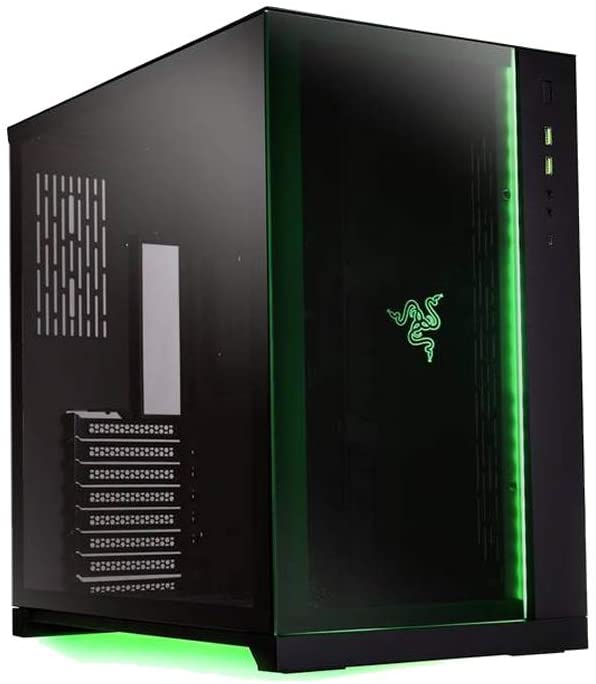 Like most PC cases, SypherPK's case features a combination of metal and tempered glass. It has impressive thermal regulation features, allowance for modest stacking of storage devices is RGB lit, and has an elegant yet minimalist kind of finish.
SypherPk's Game Settings
SypherPK Fortnite and Video Settings
| | |
| --- | --- |
| Video Setting | Input |
| Window Mode | Fullscreen |
| Resolution | 1920 X1080 (16:9) |
| Frame Rate Limit | 240FPS |
| Brightness | 50% |
| User Interface Contrast | 1X |
| Color Blind Mode | Tritanope 8 |
| Color Blind Strenght | 0 |
| 3D Resolution | 1920 X 1080 (100%) |
| View Distance | Epic |
| Shadows | Off |
| Anti-Aliasing | Off |
| Textures | Low |
| Effects | Low |
| Post Processing | Low |
| V-Sync | Off |
| Motion Blur | Off |
| Show FPS | On |
| Multithreaded Rendering | On |
| HUD Scale | 1.00 |
SypherPK's Fortnite Mouse Settings
| | |
| --- | --- |
| Mouse Sensitivity X | 10% |
| Mouse Sensitivity Y | 10% |
| Targeting Sensitivity | 50% |
| Scope Sensitivity | 50% |
| DPi | 400 |
| Polling Rate | 1000 Hz |
SypherPK's Fortnite Settings
| | |
| --- | --- |
| Use | V |
| Jump | Space Bar |
| Crouch | Left Ctrl |
| Reload/Rotate | Mouse Wheel Button |
| Sprint | Default |
| HArvesting Tool | Tab |
| Weapon slot 1 | E |
| Weapon slot 2 | R |
| Weapon slot 3 | C |
| Weapon slot 4 | X |
| Weapon slot 5 | Z |
| Building Slot 1 (Wall) | Q |
| Building Slot 2 (Floor) | Mouse Button 4 |
| Building Slot 3 (Floor) | Mouse Button 5 |
| Building Slot 4 (Stairs) | Left Shift |
| Trap | T |
| Edit on Release | Off |
| Building Edit | F/Mouse Wheel Up |
| Reset Edit | Right Click//Mouse Wheel Up |
| Inventory | 3 |
| Map | M |
| Repair | Caps Lock |
| Emote | B |
SypherPK's Family
SypherPK's wife is Daniela Ali, and they've been married for several years. Details about when they tied the knot are unavailable. Rumor has it they dated for a few years before they decided to spend the rest of their lives together.
Daniela doesn't have a Twitch channel yet, but you may occasionally spot her on SypherPK's streams. You may also catch her on Twitter and Instagram, where she has thousands of followers.
Moreover, Daniela is the co-founder and CEO of Oni Studios. She invests a lot of her time ensuring that this agency achieves its primary objective – to help content creators expand their reach and see their professional dreams to fruition.
Before Daniela established Oni Studios, she was a Human Resources Assistant at Commercial Concrete Systems. She also served as an executive assistant at MoveCorp between 2017 and 2018.
SypherPK's Net Worth and Career Earnings
Presently, SypherPK has a net worth of 6.48M, owing to these revenue streams:
Twitch
With 5,777,822 followers, and 111,968,384 views, SypherPK is now the 21st most followed Twitch streamer.
According to Twitch Tracker, SypherPK's channel has 4,959 active subs, which translates into over $12,000 monthly. Combined with his ad & bit revenue and viewer donations and tips, he's pockets between $40K and $42K monthly in Twitch payouts.
YouTube
Unquestionably, YouTube has been handy in helping SypherPK amass his wealth. His primary YouTube channel, SypherPK, has accumulated 1,498,290,707 views. The remaining four have garnered a collective 765,953,166 views as of this writing.
It's noteworthy that SypherPK also opened a YouTube channel (Life with Aussies) for his pets in April 2020. It boasts 249K subscribers and 4,029,599 views.
Assuming he's monetized all these YouTube channels, he earns over $1.5M annually in YouTube payouts. And, this could be on the low. Should we throw in his ad revenue, he might be making more than $2M on YouTube every year.
Sponsors
SypherPK has worked with an extensive list of brands since joining the professional streaming industry. Examples of these companies include DrPepper, JBL, Roccat, Discord, Brave, XB Sports, Nesquik, and Reece's. He's undoubtedly made a great deal of cash from these sponsorships, increasing his net worth.
Metal Umbrella
SypherPK's apparel brand, Metal Umbrella, is also in his pool of income sources. He avails t-shirts, joggers, sweatshirts, hats, jackets, and hoodies. Presumably, he makes a considerable profit from the sale of these items.
Esports Companies
SypherPK joined Luminosity Gaming as a content creator in 2018. His salary from this widely recognized esport organization has increased his annual income.
Oni Studios
We presume SypherPK makes some cash from his company, Oni Studios. Of course, the exact sum depends on the number of creators he and Daniela work with monthly. All the same, his income from his agency has helped approximate his net worth.
Competitive Play
Between 2018 and 2022, SypherPK participated in 29 gaming tournaments to bring in $76,876.40.
He played 13 games in 2018 to earn $51,400.00, the highest sum he's ever brought in a single year. In 2021, he only played one game competitively to rake in $100. This is the least amount he's made in a year so far.
The games he's played are Apex Legends, Fall Guys, Call of Duty: Warzone, Rocket Arena, Hyper Scape, and Fortnite. The latter accounts for 90.03% ($69,209.73) of his total prize money. And since it's his forte, this doesn't come as a surprise.
While SypherPK played 28 of these games as an independent player, he competed in one tournament for FaZe Clan.
SypherPK's Retirement and Post Professional
We believe SypherPK intends to stay in the streaming and content creation scene for more years. He's divulged that he plans to move his streaming gear from his home to Oni Studios' offices. This should enable him to successfully juggle his streaming career and duties as this agency's co-owner.
SypherPK's Merch
Below is a select assortment of SypherPk's merch;this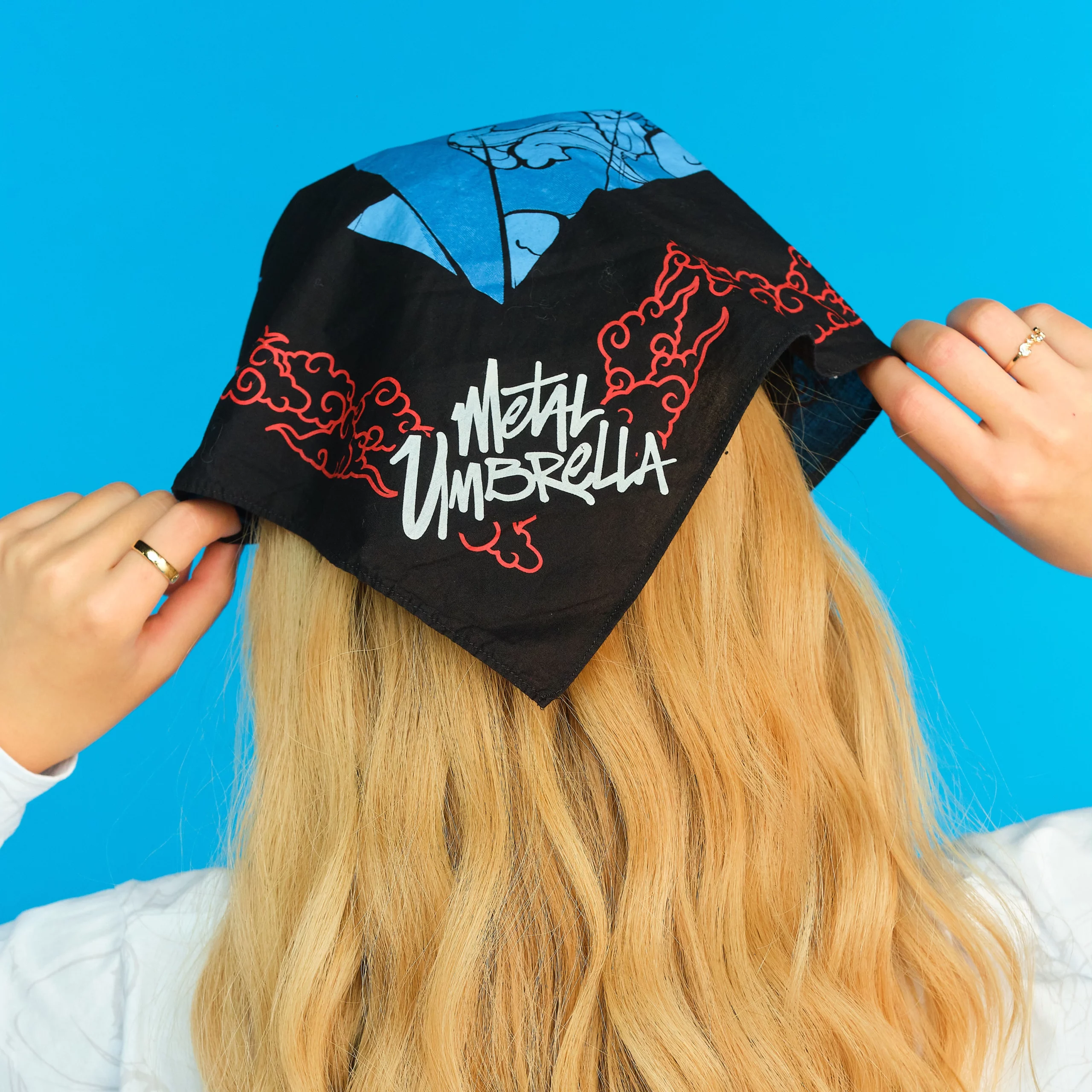 Check out this beautiful screen-printed headband that comes in black. It's made from 100% cotton, rendering it durable and hypoallergenic.
Here's a high-quality hoodie available in XS-2XL. SypherPK offers it in black and grey. Its other great features include a 100% cotton fabric, side seam pockets, and ribbed cuffs and hems.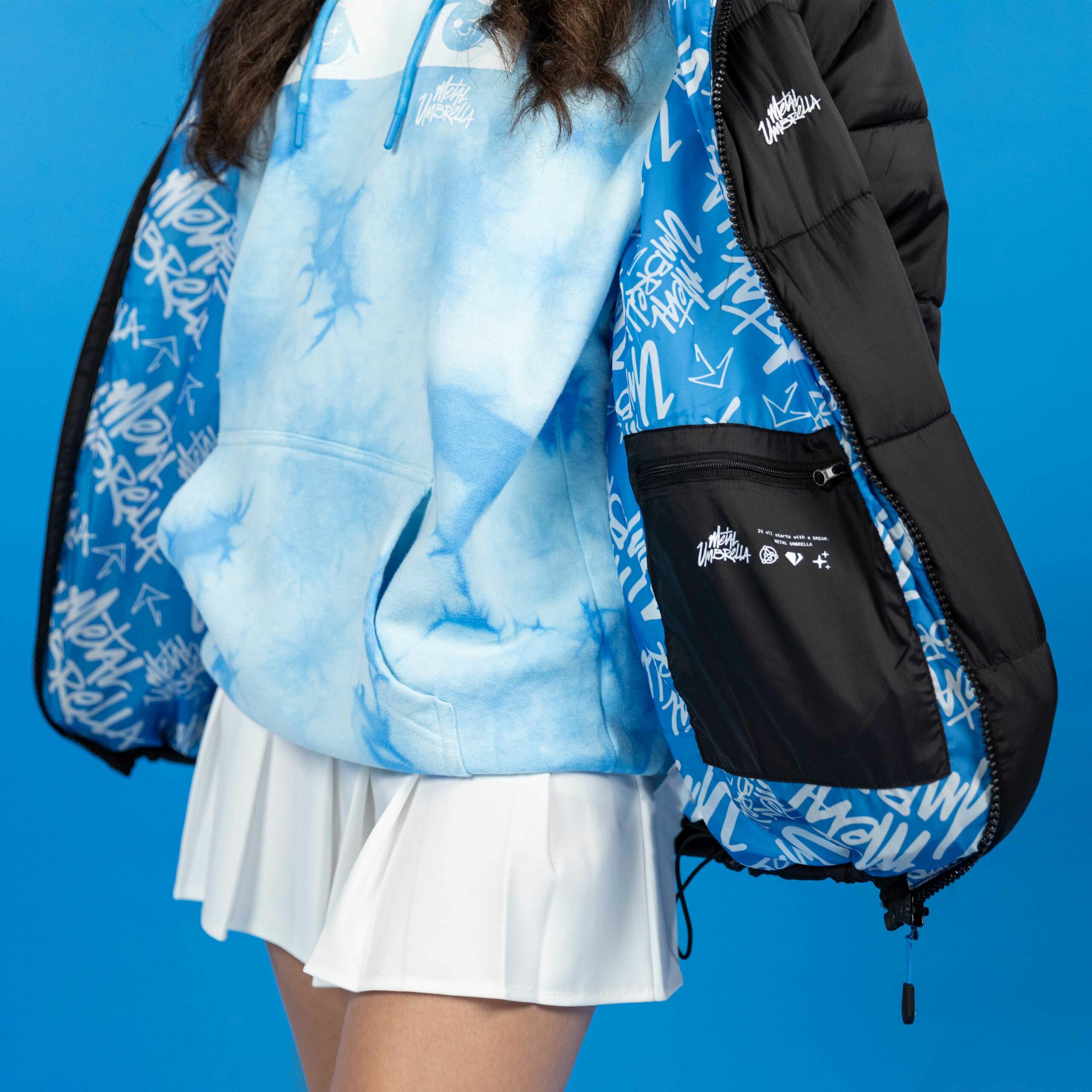 If you like puffer jackets, consider this black one made from 100% nylon. It has a 100% polyester lining, an adjustable bungee waist, side zip & inner pockets, and Velcro wrist straps.
Get this eye-catchy long-sleeve tee in sizes ranging from XS and 2XL. It is manufactured from 100% cotton, and it has a Metal Umbrella Logo that renders it unique.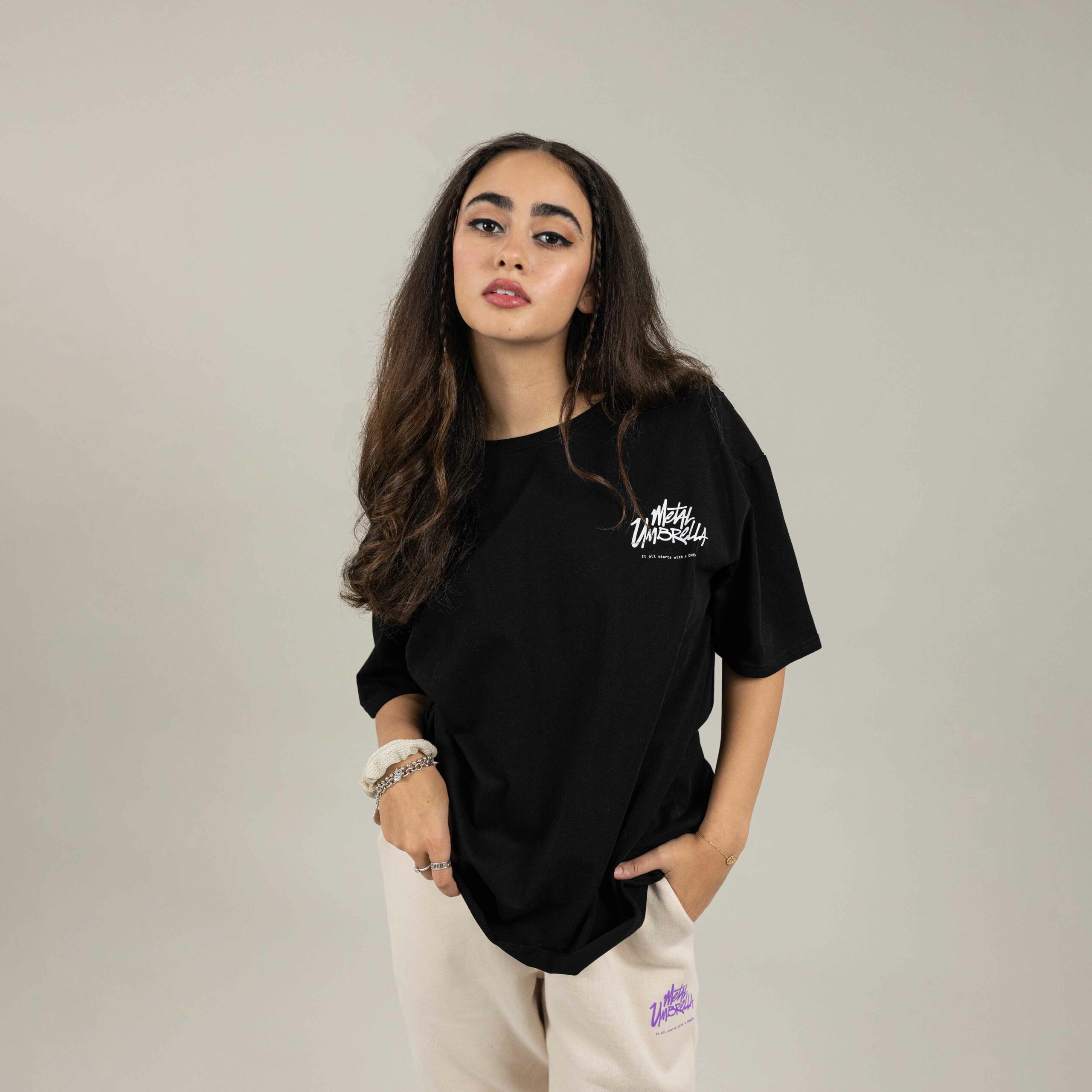 This short-sleeved tee comes in black and a broad range of sizes (2XS-3XL). Its front has a Metal Umbrella logo that makes it look more stylish. Thanks to its 100% cotton fabric, you can enjoy maximum durability and comfort.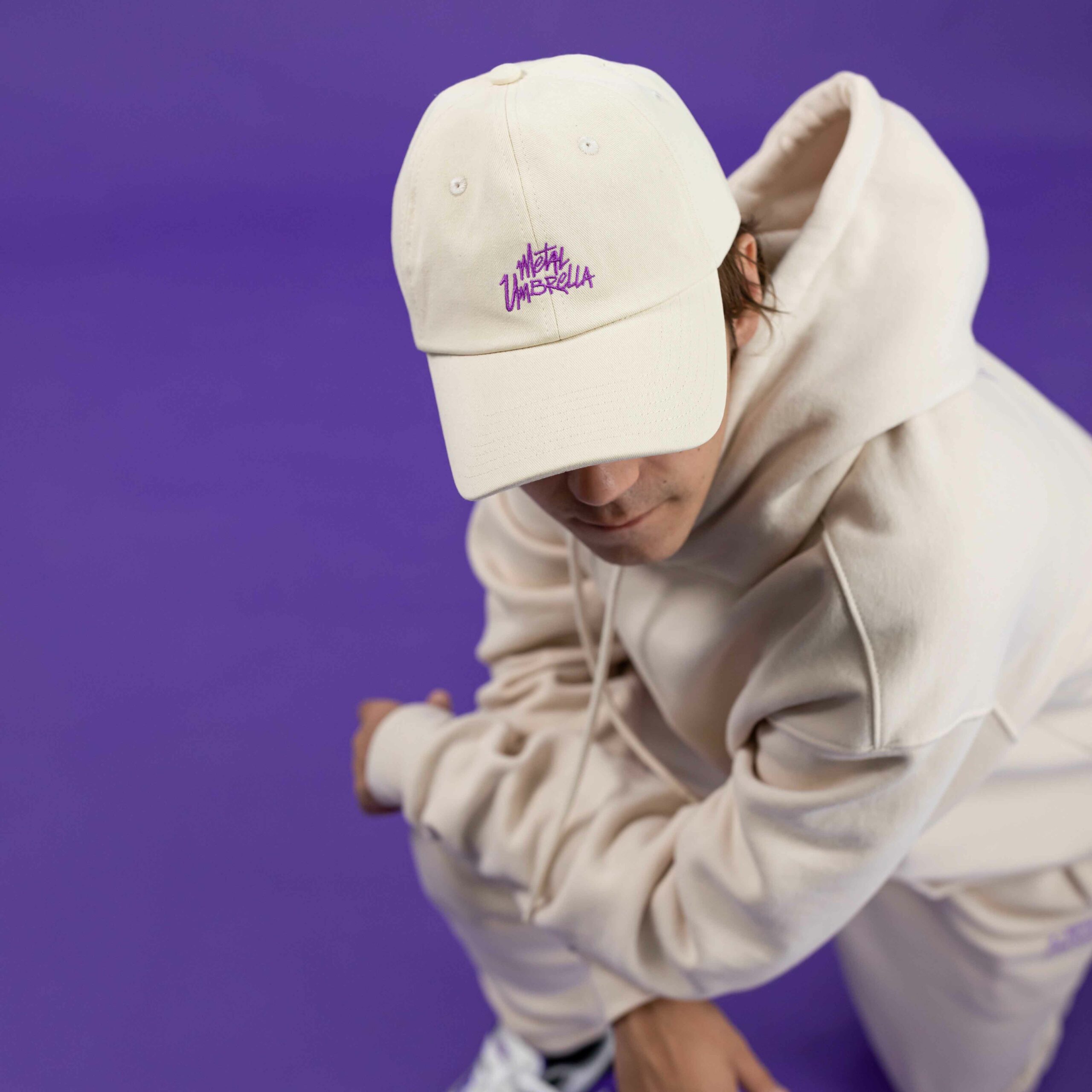 Metal Umbrella dad hat is designed to meet all your fashion needs with its beautiful logo, silver buckle, and low-profile brim. Its 100% cotton fabric guarantees durability. SypherPK also offers this hat in burnt orange and black.
You're also free to explore SypherPK-inspired merch on other eCommerce websites. Check out these products on Redbubble:
Consider this machine-washable duvet cover provided by mthitha in twin, king, and queen sizes. While its printed front is made from 100% polyester, its white back comes with a 50/50 cotton/poly blend. It also has internal insert ties and a well-hidden zipper opening for effortless assembly.
Here's a nice-looking spongy and absorbent bath mat you can buy. Its convenient features include a fade-resistant design, a non-slip base, and a polyester microfiber face. Mthitha avails it in small and large sizes.
Check out this chic miniskirt designed for comfort. It's made from 88% polyester and 12% elastane, which makes it conveniently stretchy and low-maintenance.
Frequently Asked Questions about SypherPK
Question: How often does SypherPK stream?
Answer: SyperPK streams at least five days a week.
Question: When did SypherPK embark on his fitness journey? 
Answer: SypherPK started working out consistently in 2020 to lose weight and lead a more sustainable lifestyle.
Question: Does SypherPK have any pets? 
Answer: Yes. SypherPK and his wife, Daniela, have many pets, including a cat (Mika) and three dogs (Yuna, Aiko, and Aegon).
Question: Did SypherPK launch his apparel brand in 2020? 
Answer: No. SypherPK started Metal Umbrella in 2021.
Question: Does SypherPK have any phobias? 
Answer: Yes. SypherPK greatly fears sharks and oceans.
Recomended Reads 
Research Citations