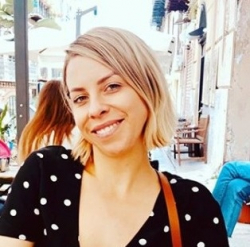 Latest posts by Jodie Chiffey
(see all)
Lily Ki, best known as LilyPichu, is an American Twitch streamer, pro League of Legends player, YouTuber, entrepreneur, and social media personality.
LilyPichu is the euphemism for dynamism and versatility. Did you know that besides streaming and playing various video games, she's also a musician, pianist, and voice actress? And what's even more fascinating is she still has time to create charmingly genuine animations.
In addition, she can make stunning impressions of well-known Nintendo characters such as Pikachu and Toad.
As you might expect, all these entertainment ventures have won her the adoration of many, especially female creatives hoping to build successful internet careers.
This LilyPichu bio dives into Lily's bumpy ride to stardom.
LilyPichu's Bio Facts
| | |
| --- | --- |
| Real Name | Lily Ki |
| Birthdate | November 20, 1991 |
| Birthplace | United States |
| Nickname | LilyPichu |
| Height | 5 feet, 3 inches |
| Nationality | American |
| Zodiac Sign | Scorpio |
| Siblings | Lily Pichu has a brother, Daniel |
| Children | None |
| Boyfriend | Michael Reeves |
| Games Played | League of Legends, Just Chatting, Valorant, Minecraft, Dungeons & Dragons, Among Us, etc. |
| Net Worth | $1M |
| Social Media | Twitch: lilypichu, YouTube: LilyPichu, Instagram: lilypichu, Twitter: @LilyPichu |
| Awards | LilyPichu won the Best Music Streamer award at the 2022 Streamer Awards. She also received nominations for the Twitch Streamer of the Year Shorty Award and Best League of Legends Streamer Streamer Award in 2020 and 2022, respectively. |
| Last Updated | June 2022 |
LilyPichu's Birthplace and Early Life
LilyPichu was born to Korean parents in New Jersey, United States, on November 20, 1991.
She spent some time in this city as a child, together with her younger brother, Daniel Ki. But she later relocated to Los Angeles, CA.
The Kis moved around a lot, contributing to LilyPichu's rough upbringing. Changing schools so often wasn't easy on her as it made it impossible to build any lasting friendships. On top of that, some students in the schools she attended bullied her, tremendously affecting her self-esteem.
And LilyPichu's parents pressuring her to get high grades while excelling at piano and art lessons didn't make things any easier for her. They constantly fought because she couldn't meet the high expectations they'd set.
Eventually, her mental health began to deteriorate. But fortunately, this didn't break her. Instead, it shoved her into the art world, which was a healthy, effective way to cope with her real-life issues. At some point, she was also hooked on anti-depressants to boost her mood.
LilyPichu quit high school to join a community college and work some odd jobs to make ends meet before she joined the content creation industry. By this time, she had already attained a music degree, made some friends, and grown to love herself, which pushed her to give her online career her best.
How Did LilyPichu Get Started Gaming?
For LilyPichu, discovering video games started as a form of escapism to distract her from her unhappy childhood. But soon enough, these exhilarating creations grew on her, and she found herself playing them whenever she was free.
She joined YouTube in 2006, although her fame only began surging in 2011 when "I'll Quit LoL," her parody song, went viral. The following year, she created her Twitch channel, where she has been broadcasting herself playing games, such as League of Legends (LoL), Just Chatting and Valorant, singing, playing the piano, and creating art such as drawings.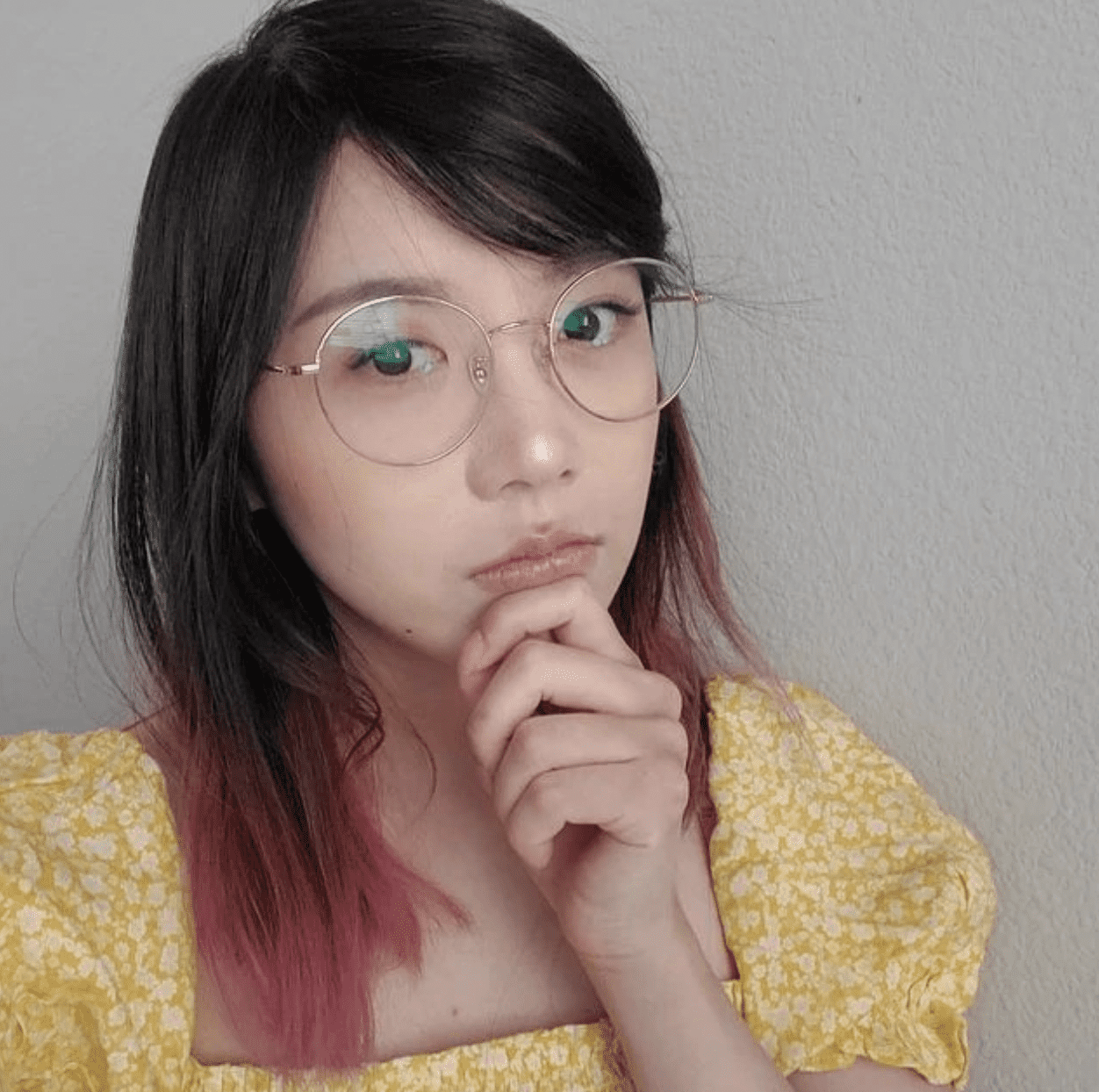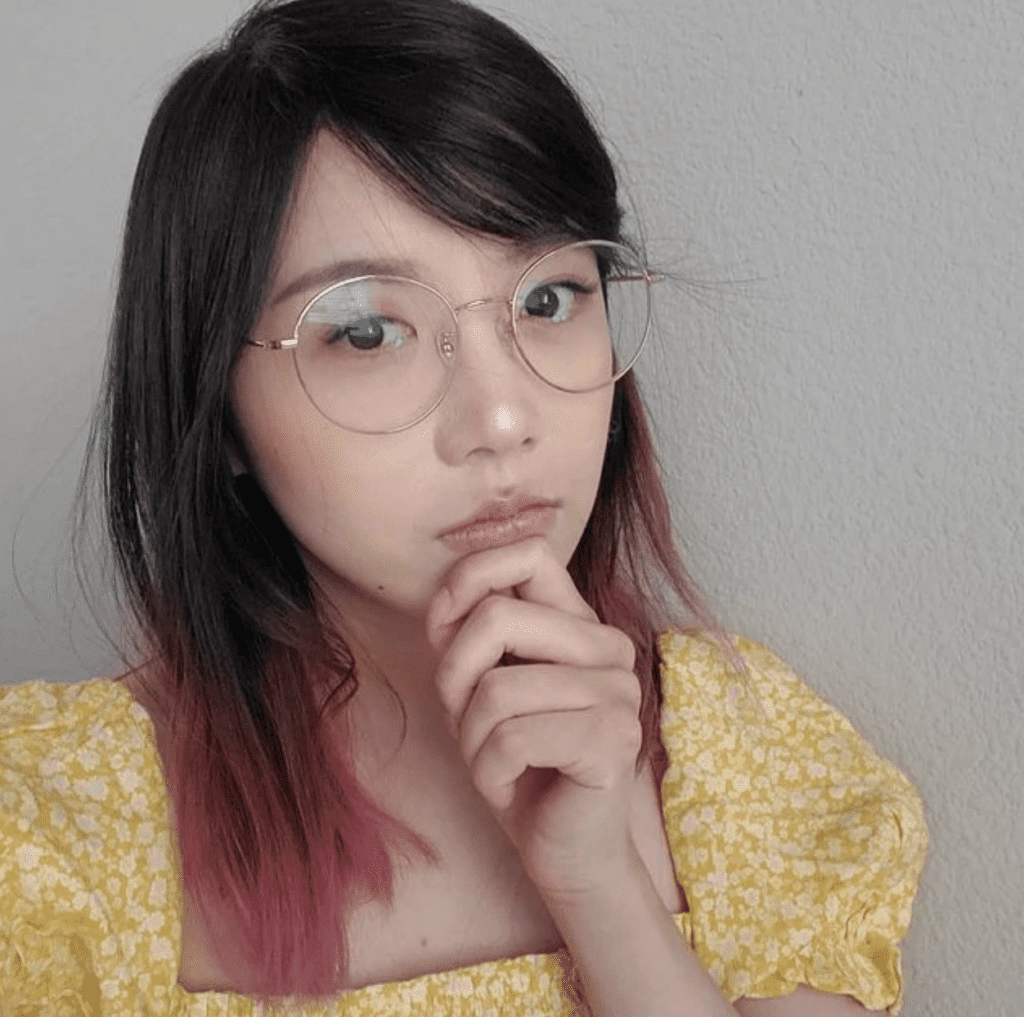 Offline TV (OTV)
LilyPichu joined OTV in 2017 as a part of its co-founding team that included Pokimane, Chris Chan, Based Yoona, and Scarra. Most members of this group are popular content creators skilled at various titles. Apart from playing the latter together, they also produce lifestyle vlogs and enjoy fun games to have a good laugh and connect with their audience.
Additional Achievements 
In addition to garnering massive fame and becoming a member of OTV, LilyPichu has also achieved more commendable feats. In July 2017, a video of her following random cosplayers while playing the melodica went viral and was the most-viewed YouTube upload at the time.
Two years later, in 2020, LilyPichu became Twitch's fifth most-watched female content creator. And months later, she was featured in a 5 Gum ad.
In addition, LilyPichu has earned a spot in the League of Legends Partner Program, which most LoL players still dream of. And she won a Streamer Award in 2022 for being an exemplary music streamer.
LilyPichu and Federico "Fedmyster" Gaytan
LilyPichu was one of the OTV members who came forward with sexual harassment allegations against popular YouTuber Fedmyster. Others were Yvonne "Yvonnie" Ng, and Imane "Pokimane" Anys.
According to LilyPichu, Fedmyster would walk into her room uninvited and drunk to ask if she'd like a "massage," upon which he'd start touching her thighs inappropriately. She added that he'd lay next to her and tell her that he'd grown "feelings for her," which would make her super uncomfortable.
This controversy ended with Fedmyster leaving OTV after trying to "defend himself" and later admitting his mistakes and apologizing for crossing boundaries with his housemates.
LilyPichu's Videos
In her signature Asian accent, LilyPichu starts the video with freshly picked lilies which her boyfriend got her for Valentine's. They then ship to Hawaii, where Michael Reeves was born and raised. The pair traverses different sceneries, with Michael taking her shopping, movies, and other romantic ventures.
For Lily, her caption has always been better late than never. In this birthday party celebration that she held with her boyfriend, whom she happens to share a birthday with, Lily transitions from baking and decorating to finally doing what she does the best gaming.
LilyPichu'sGaming Setup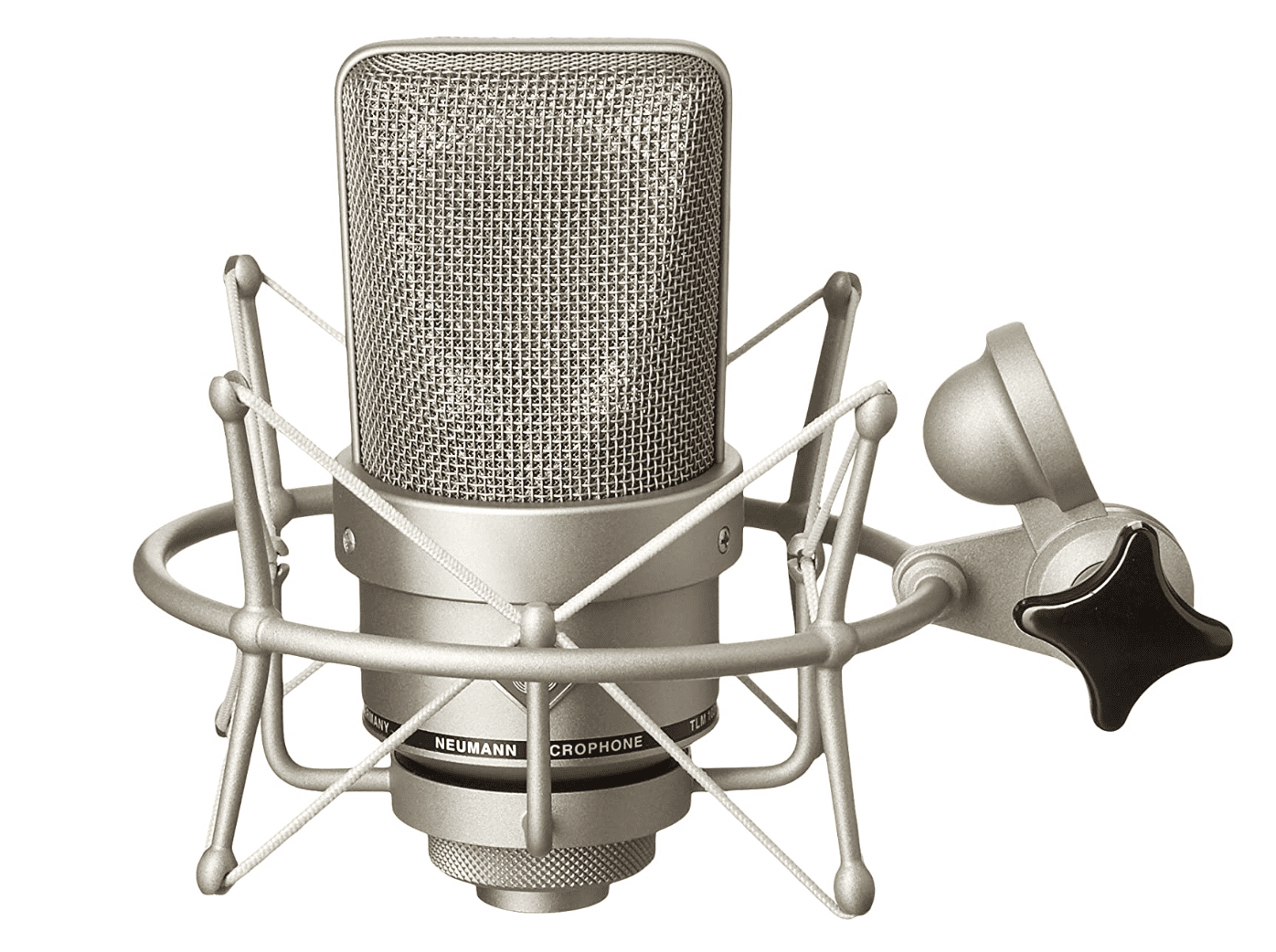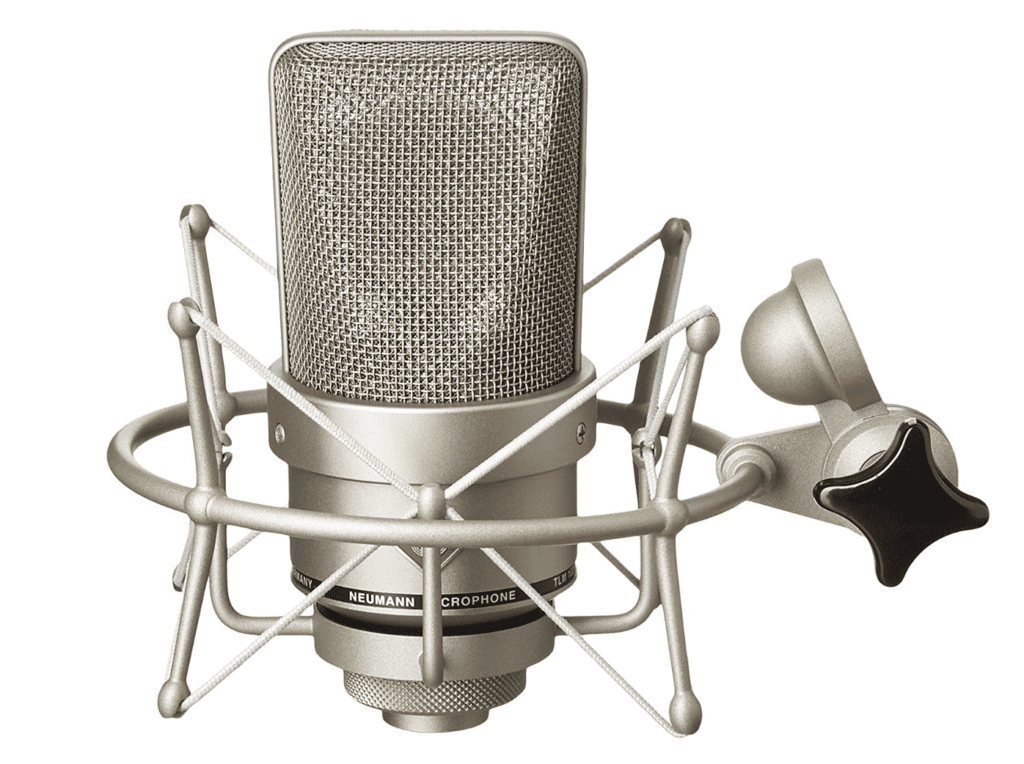 The Neumann TLM and the all-common Shure SM7B microphones are what LilyPichu fancies for her streaming and podcast sessions.
The Neumann TLM 103 is an impressive mic with minimal self-noise, wide dynamic range, and an accompanying large-diaphragm cardioid condenser. This makes it the ideal mic for LilyPichu's insightful podcasts, emotional music, and intriguing vlogs.
The Shure SM7B, on the other, is a sturdy streaming microphone whose versatility she leverages on her gaming exploits. The mic boasts an advanced electromagnetic shield whose effects defeat all electronic humming for exceptionally clean vocal reproductions.
Like the Neumann TLM 103, it also features a classic cardioid pattern that rejects off-axis audio to ensure all her gaming comments are with minimal coloration. Adding to this enhancement is an air suspension shock isolation and pop filter that allows her to eliminate breathiness and mechanical noise for more professional sounding vocals.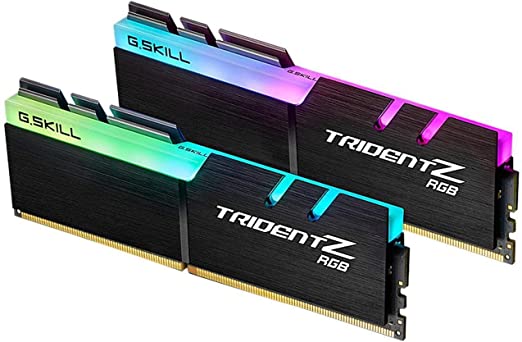 Like Gronkh and Stableronaldo, LilyPichu leverages the gaming optimization of G Skill's Trident Z memory sticks. The RAM comes in options of either 8Gb or 16GB sizes to match the varying needs of gamers. For LilyPichu, 4 x 8GB modules serve her just fine.
The modules are XMP 2.0 support rated, allowing LilyPichu to change between her memory speed settings to allow her to enjoy top-rated overclock speeds. Even better, they are RGB enabled and compatible with her Intel motherboard.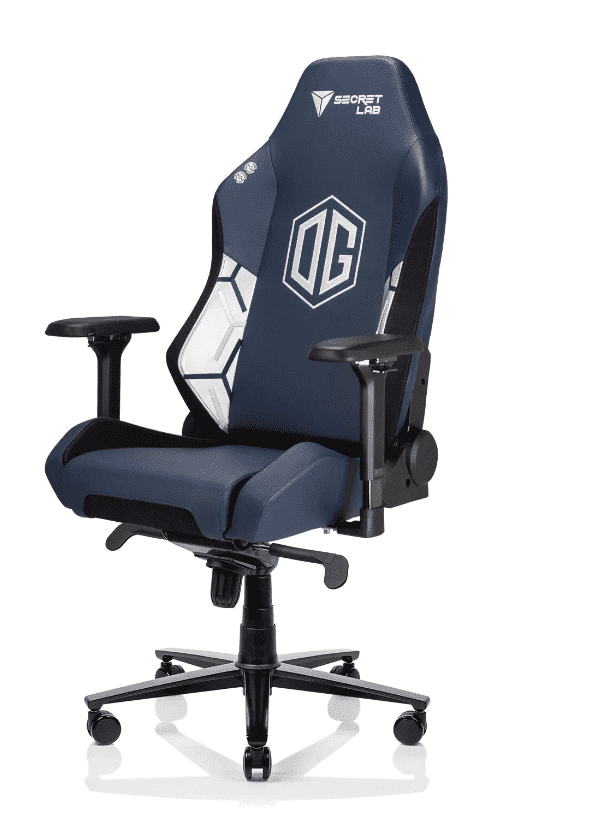 Like Disguised Toast, LilyPichu uses the multi-award-winning Secret-Lab Omega gaming chair. The chair, which has been hailed as the gold standard of gaming chairs, packs numerous features rendering it supremely comfortable, reliable, and durable.
For starters, the chair has considerably thick padding that regains its shape and form as soon as LilyPichu stands. Further, its cushions are covered by a spill-resistant premium faux leather that balances between slippery and smooth without compromising durability.
To endure endless gaming hours while providing an unparalleled experience, the chair has a backrest that aligns to LilyPichu's spine for comfort, four-way adjustable armrests to relieve strain from her arms, and a height adjustment option with a tilt and lock mechanism.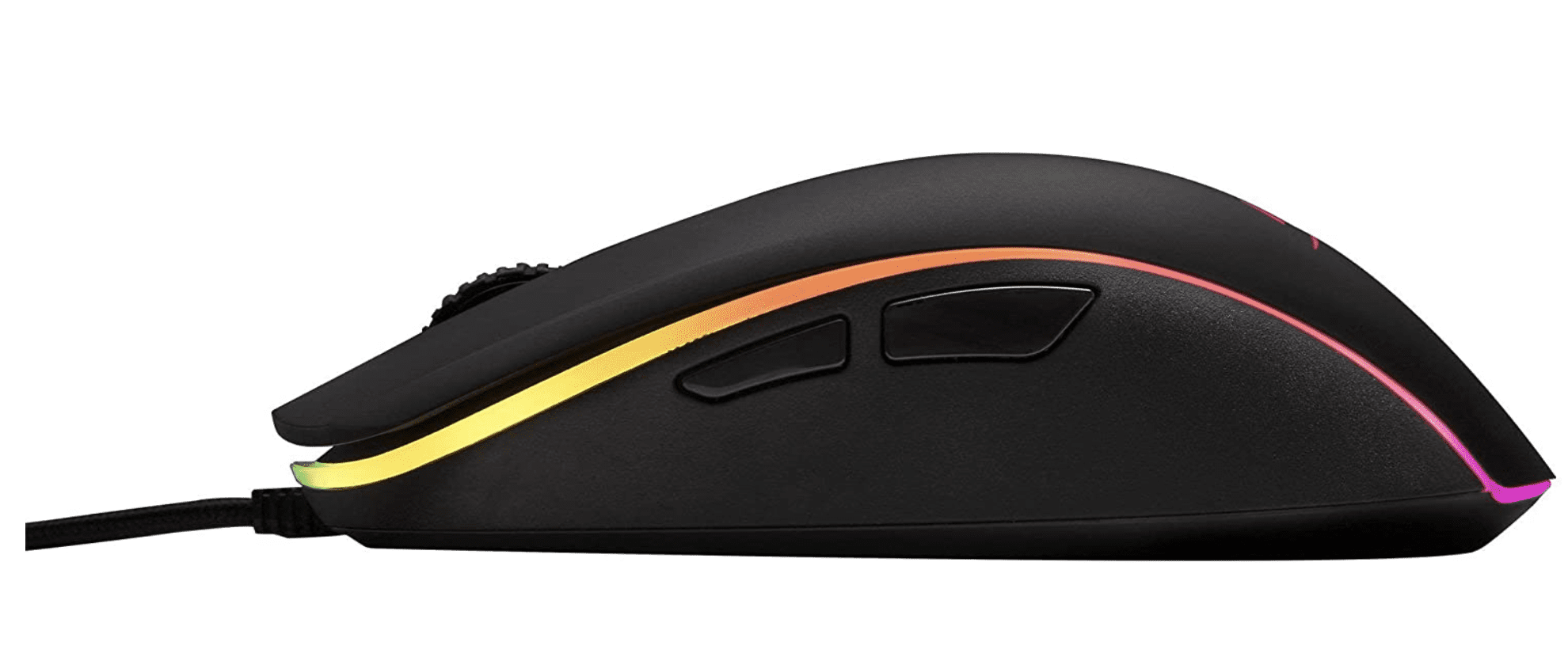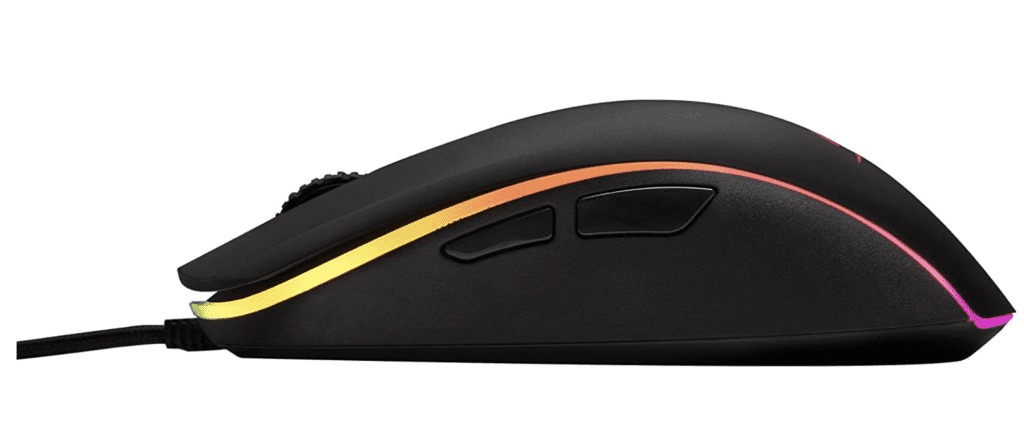 As you can already tell from the name, The Hyper X Pulsefire Surge is an ergonomic mouse optimized for first-shooter games. Complementing this optimization is a dazzling 360-degree RGB lighting that vividly illuminates various parts of the mouse.
The mouse comes with onboard memory and six programmable buttons onto which LilyPichu can store gaming profiles for on-the-fly launch. Pair this with a consistent Pixart 3389 sensor, low actuation Omron Switches and large skates for easy gliding, and you will understand why it is a worthy weapon in her arsenal.
Other key features include an intuitive customization HYperX NGenuity software, 50 million clicks guaranteed buttons, and a native DPI up to 16000.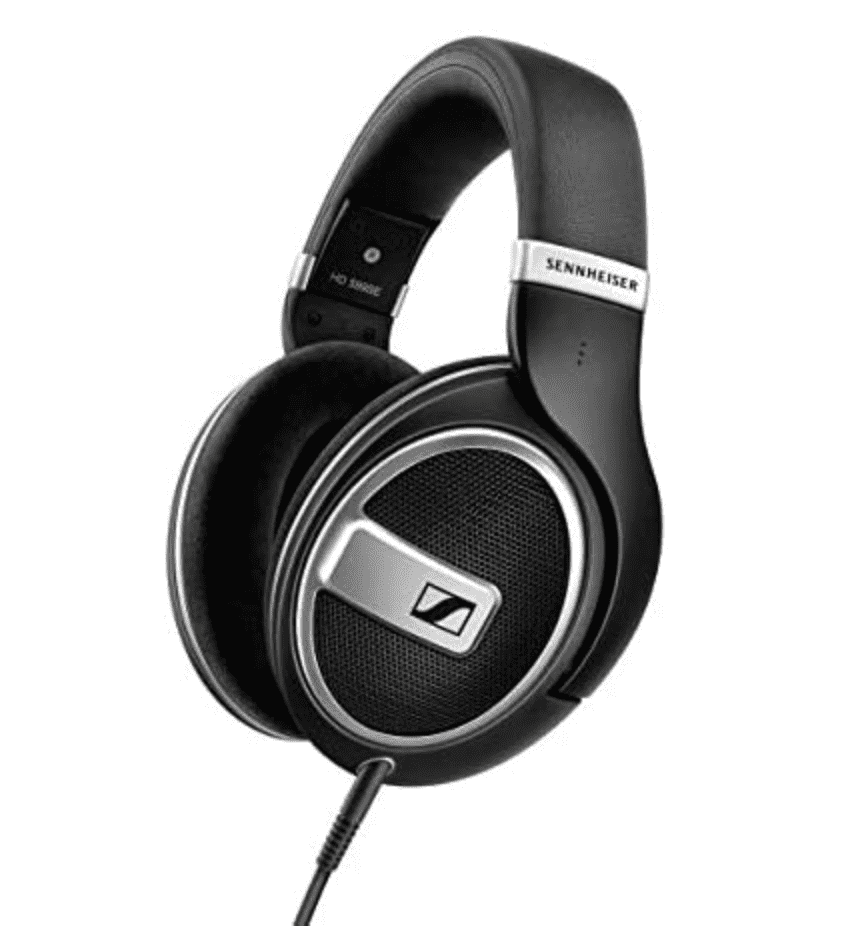 LilyPichu uses decent over-ear open-back Sennheiser HD 599 SE headphones, a favorite of most audiophiles. The headphones boast Sennheiser's Ergonomic Acoustic Refinement design that directs and concentrates audio signals into LilyPichu's ears.
This, together with its open-back design, guarantees her an open and spacious soundstage. Further, the headsets feature a luxurious yet lightweight velour that covers the ear pads to give supreme comfort in her gaming sessions.
Other key features include a sturdy adjustable frame, compatibility with virtually every audio device, two detachable cables, and a 3.5mm jack for connections.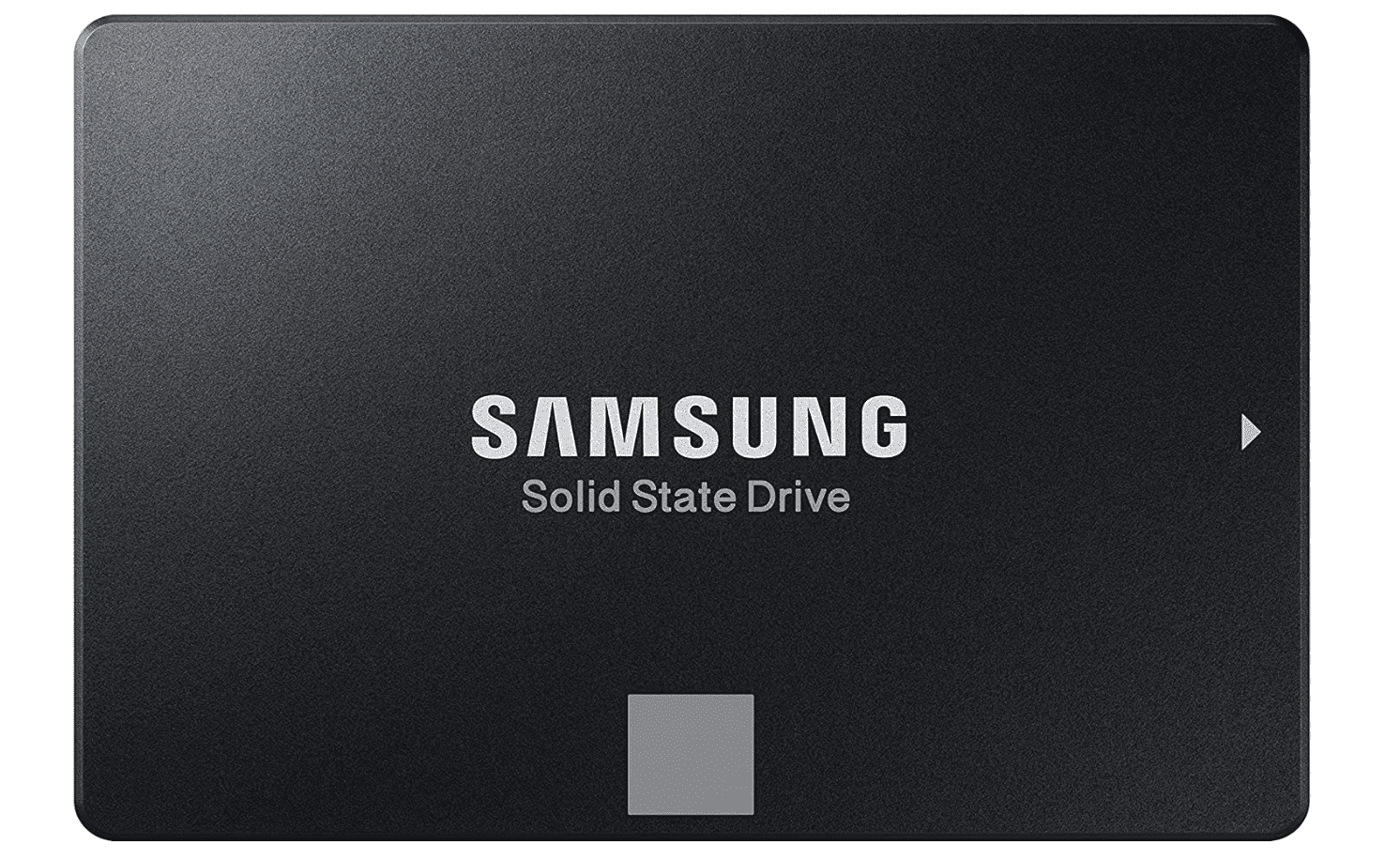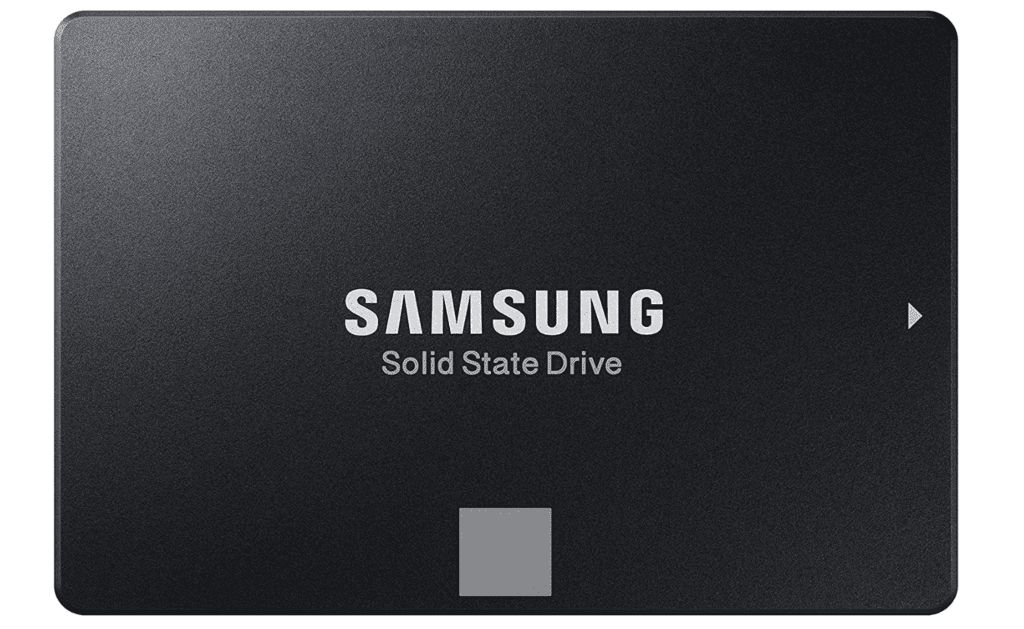 Like many established streamers, LilyPichu uses Samsung's 860 EVO SSD. The SSD is powered by Samsung's V-Nand Technology which is optimized to be in tandem with FPS games that pump 4K videos.
Backing this optimization is a 5-year warranty, advanced data encryption, and vast windows operating system compatibility.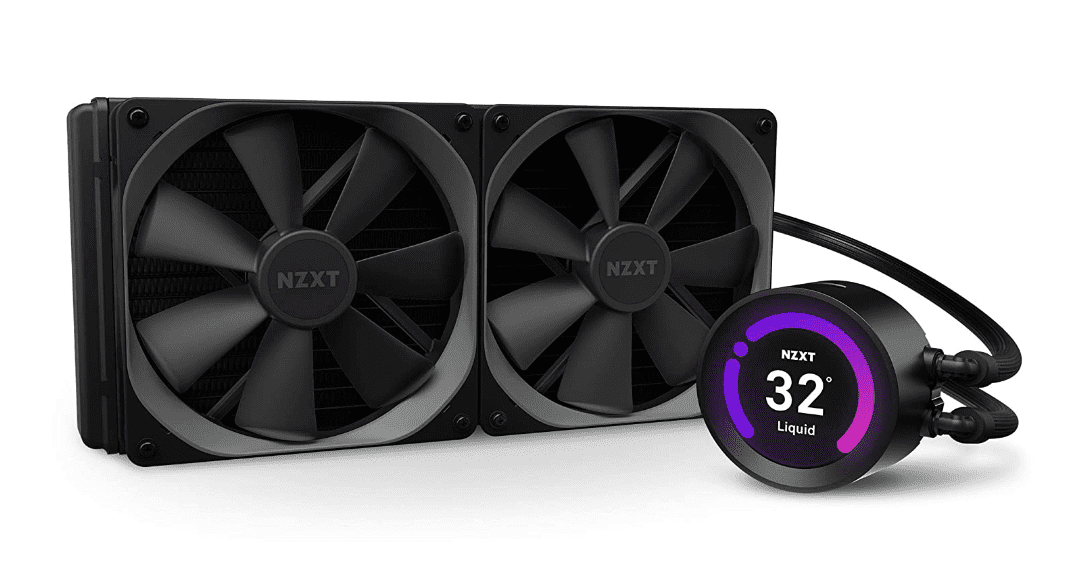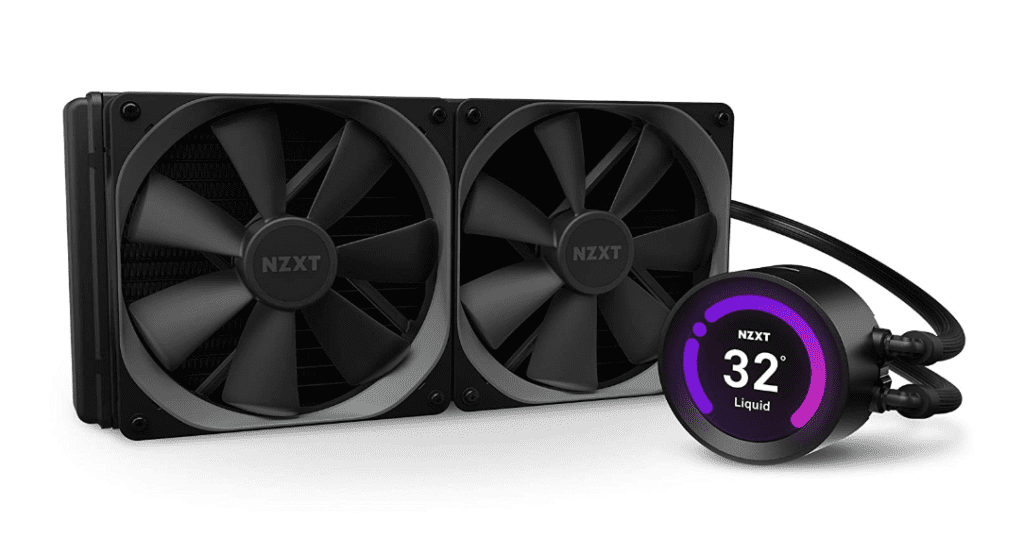 For protection and aesthetics, LilyPichu leverages NZXT's Kraken Z63 cooler. The cooler features user-friendly software allowing LilyPichu to intuitively control her gaming setup's appearance and performance. For more hands-on advanced customization, the cooler has a 2.36″ LCD screen from which she can customize her cooler.
Further, the cooler has an ingenious design that combines fluid dynamic bearings with chamfered intake to ensure she gets a powerful cooling experience, dead silent performance and long term reliability. Pair this with a simple installation whose design allows multiple rotations to spare motherboard disturbance, and you can see the utility she derives from this cooler.
The icing to all this is that it is compatible with AMD Ryzen and Intel Pentium/Celeron CPUs and supports diverse LGA and AMD Sockets.
LilyPichu's Mic Stand: RODE PSA1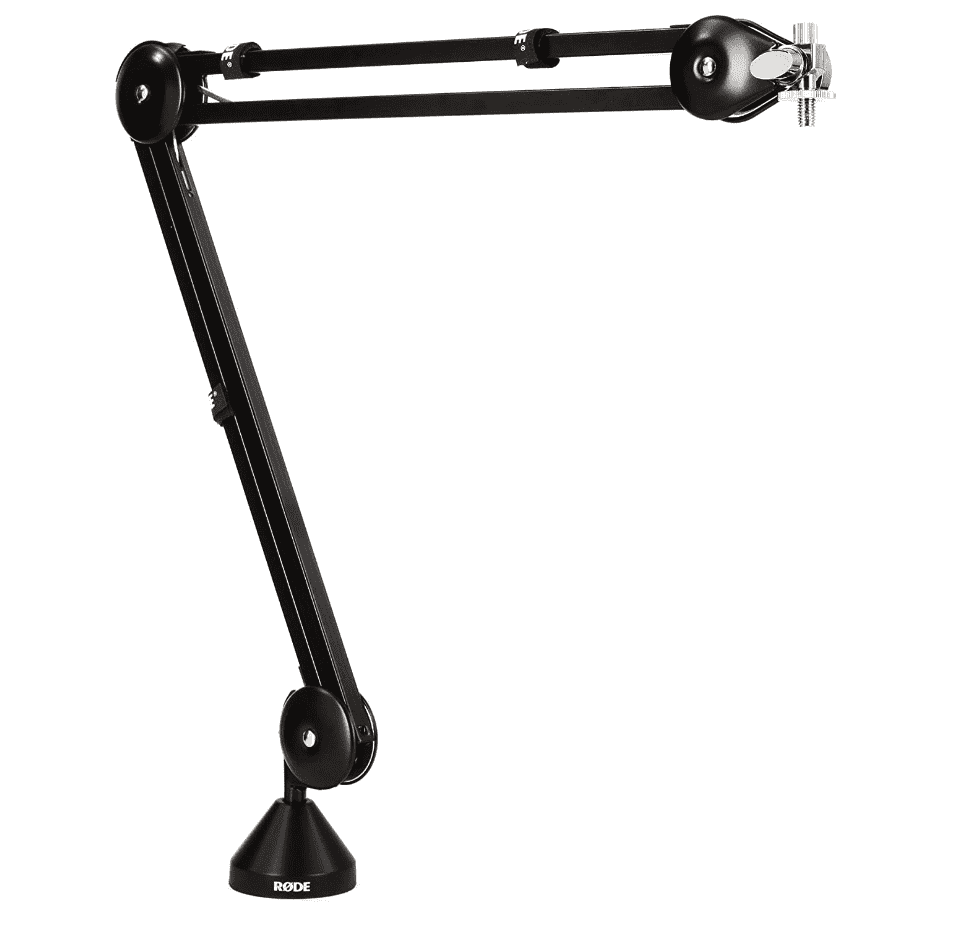 Like Strahfe and DrDisrespect, LilyPichu can swear by the RODE PSA1 boom arm. The mic stand can support up to 1.5lb, which is slightly higher than what both the Shure SM7B and Neumann TLM 103 she fancies weigh.
The studio arm gives her two desk mounting options, both supporting a complete 360-degree rotation even in constricted spaces.
The highly flexible arms can be adjusted to heights of 33 inches or be stretched to 32.5 inches, ensuring that her mics are neither too near nor too far for uniform sound capture. Securely and impressively tucking away her cables are the arm's velcro ties to help her better manage her cables.
Last on these features is a sturdy frame that is robust enough to sustain most microphone weights and a ⅜ inch thread adaptor to steady the mic to the arm.
LilyPichu's GPU: RTX 3080
Video and picture quality is a do-or-die affair in gaming. This may explain why revered gamers like Strahfe and Gronkh eliminate that risk using incredible RTX 3080. Designed to be the industry standard, the RTX 3080 packs more than enough features any serious gamer can ever ask for.
For starters, the graphics card comes with 3rd Gen Tensor Cores and 2nd Gen Ray Tracing Cores, which offer her unparalleled performance across all her content creation endeavors. Behind this heightened performance is a capability to pump videos in resolution of up to 8K at a boost clock of 1710 MHz.
These capabilities are powered by a 10GB 320 bit GDDR6X whose output can be relayed through HDMI 2.1 or a display port. Pair this with advanced cooling, 2.0 RGB lighting, and active fan control, and you can understand why LilyPichu passed on the others for this masterpiece.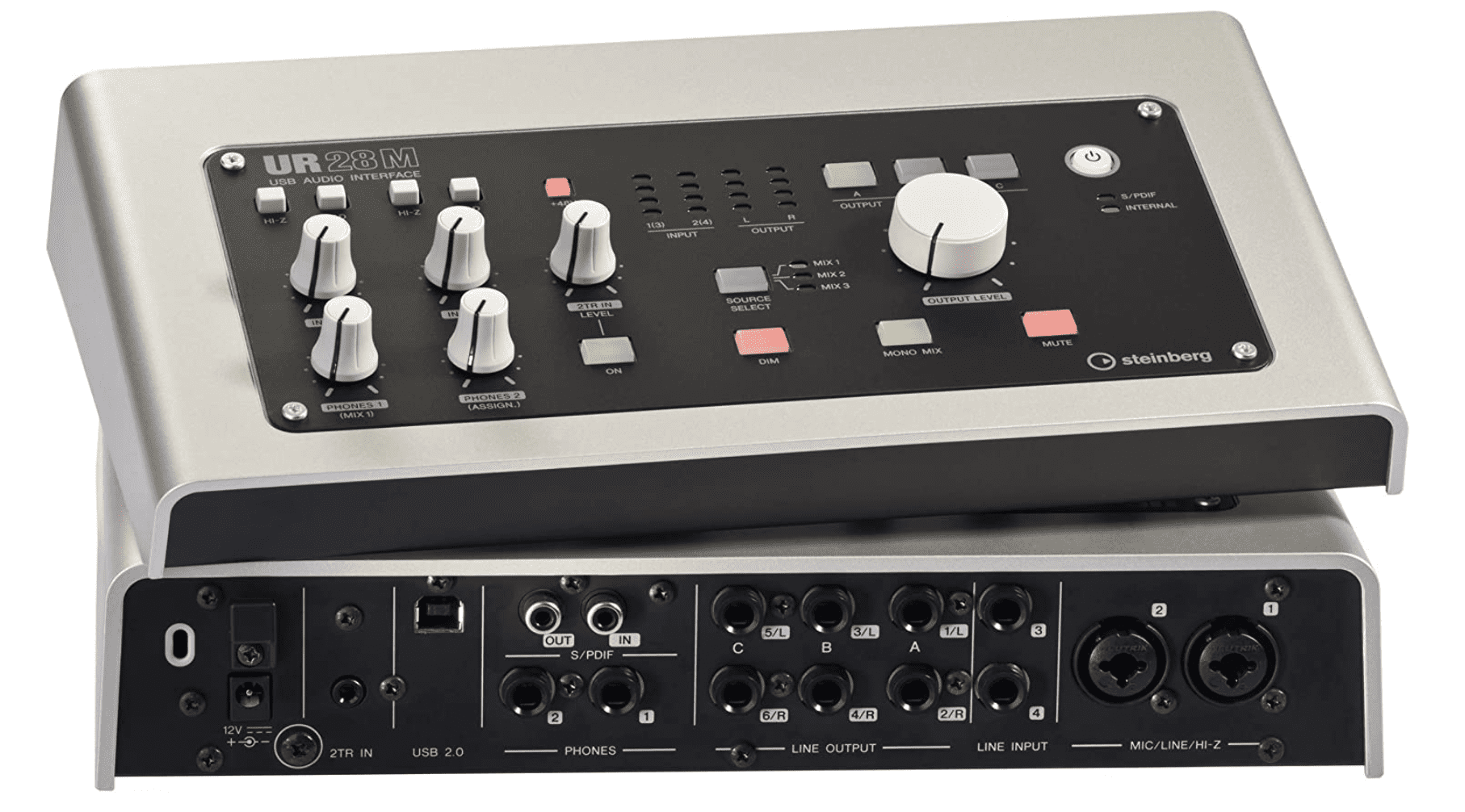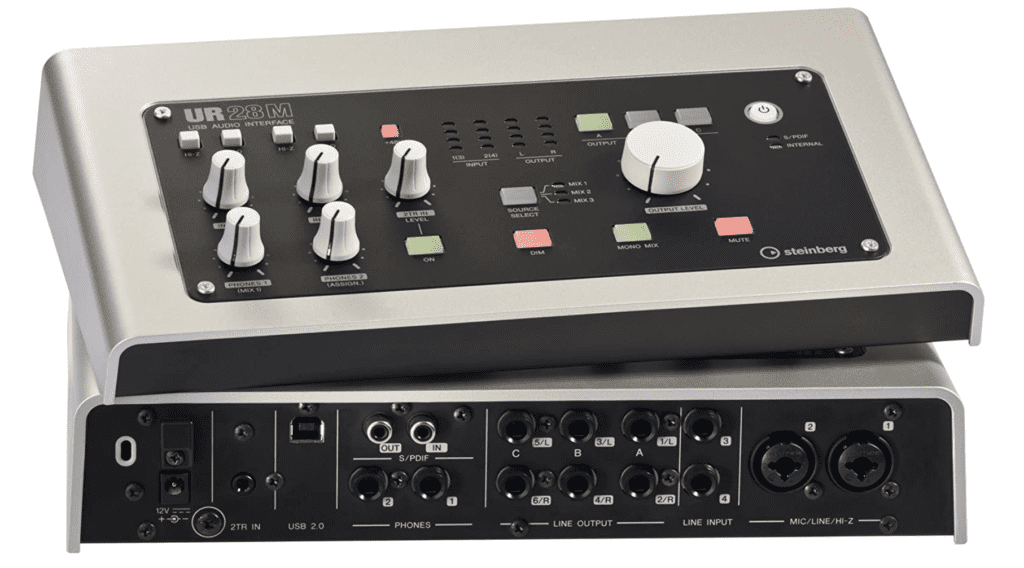 Behind LilyPichu's balanced sounds, smooth transitions, and impressive gaming effects sits the revered Steinberg UR28M audio interface. The interface, the first of Steinberg's USB audio interface, has a digitally controlled interface that allows her mute or fades her controls.
It also has D-Pre Class-A discrete mic preamps, analog 4 in and six out plus stereo inputs, a 24-bit/96 kHz USB 2. 0 audio interface, and a native VST 3 plug-ins of REV-X.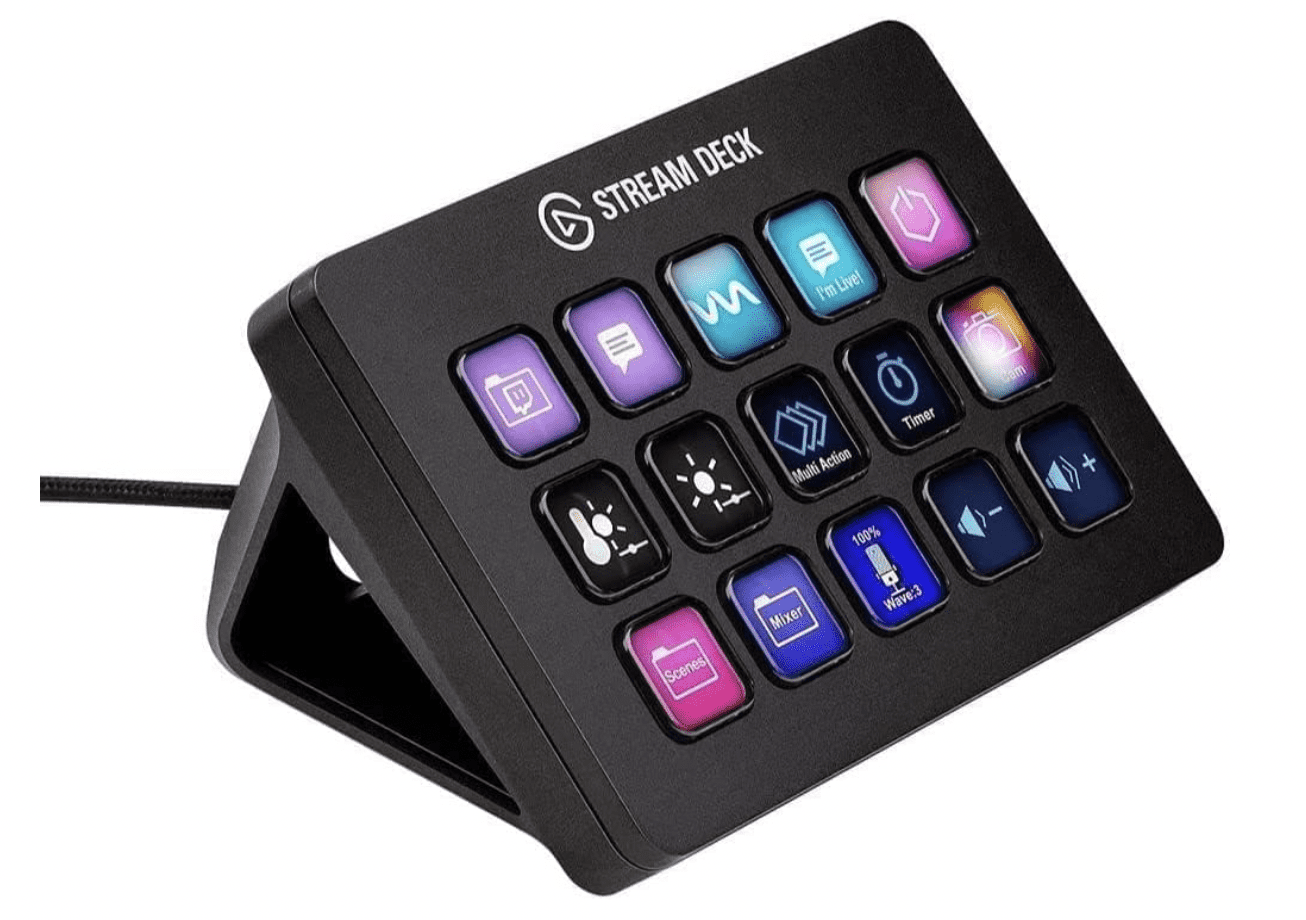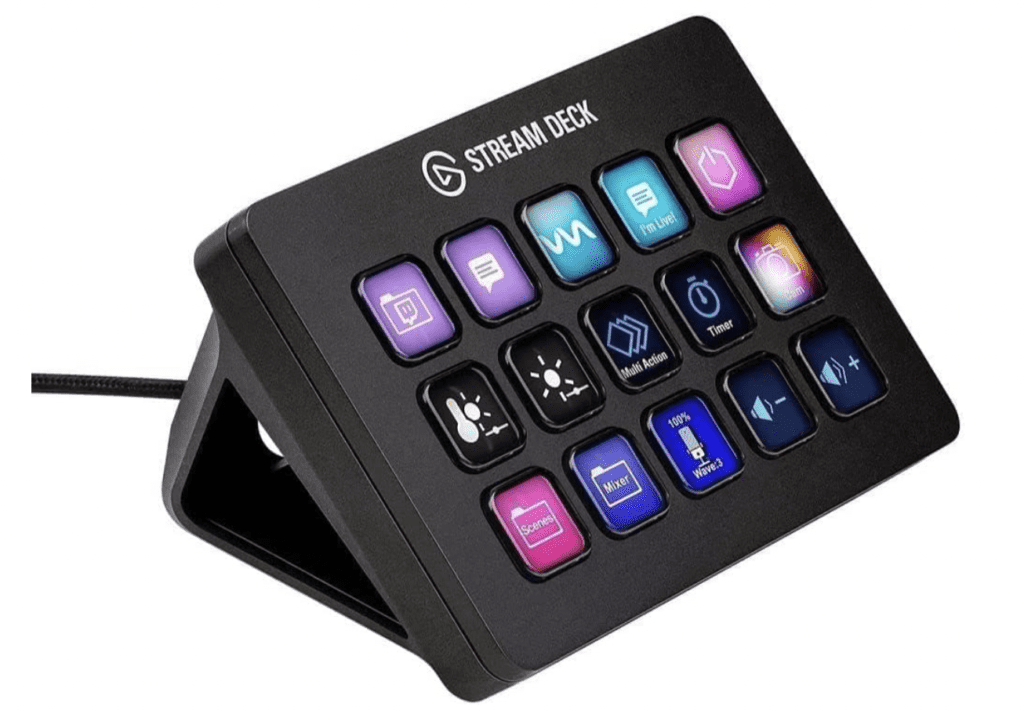 Like AuronPlay, LilyPichu uses the 15 key Elgato Stream Deck to manage her diverse gaming needs. Through the all-powerful Stream Deck app, LilyPichu can personalize all her keys with her sponsor icons and logo or even tweak them to reflect her moods.
To give her viewers the illusion of an ever-changing gaming environment, she can switch between different modifications and designs by simply switching between the removable faceplates. Majestically supporting the stream deck is a detachable stand that can be adjusted to any comfortable angle she desires.
Other key features include hotkeys to streamline her streams, music production, and social media accounts, 15 customizable buttons LCD keys to control her apps, and a free ever-expanding plugin store for better performance.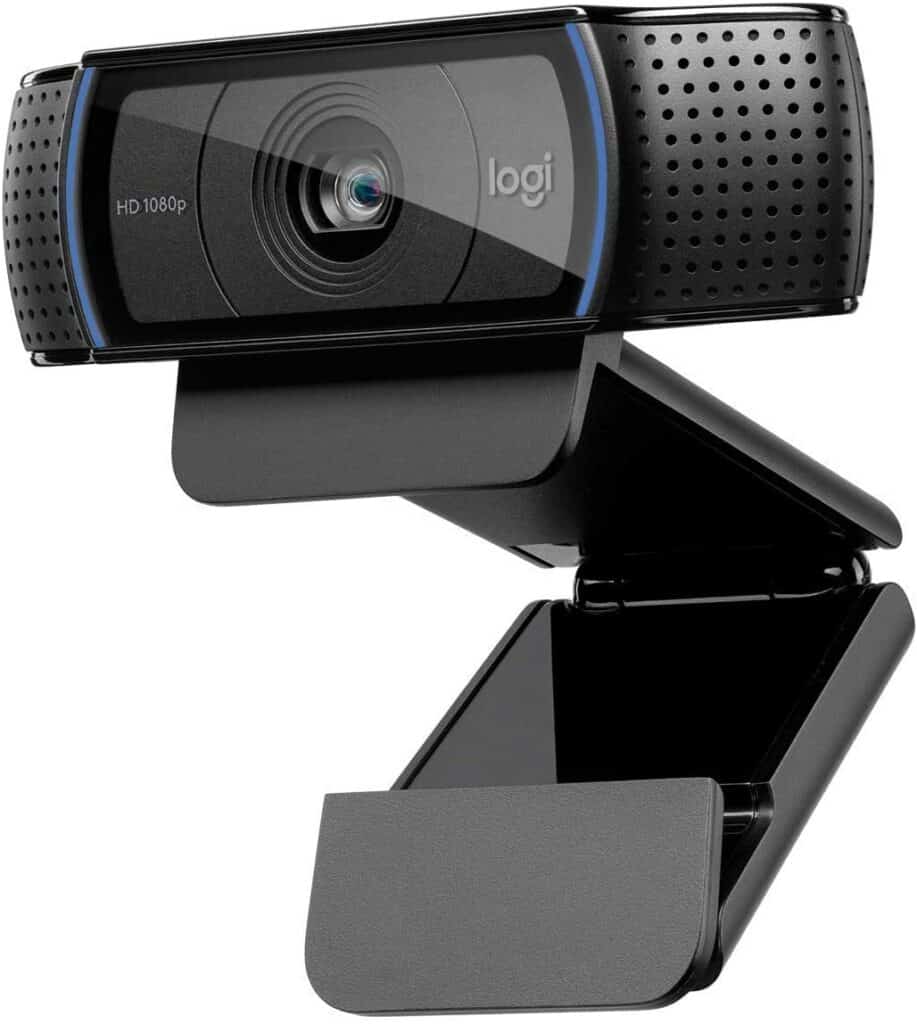 Like the Shure SM7B microphone, the Logitech C920 has undoubtedly stood the test of time thanks to the many irresistible features it packs. For starters, the webcam can record full HD video up to 1080p at 30fps and 720p at 30fps.
It also features built-in dual stereo mics with automatic noise reduction and light correction to capture detailed videos with professional sounds even in dimly lit environments. Pair this with a plug-and-play capability, a versatile ready-to-clip option, and a tripod stand for distant takes, and you can concur that it deserves a spot in LilyPichu's setup.
It is these set of features that has made it indisposable to gamers like Dakotaz, Dyrus, and S1mple.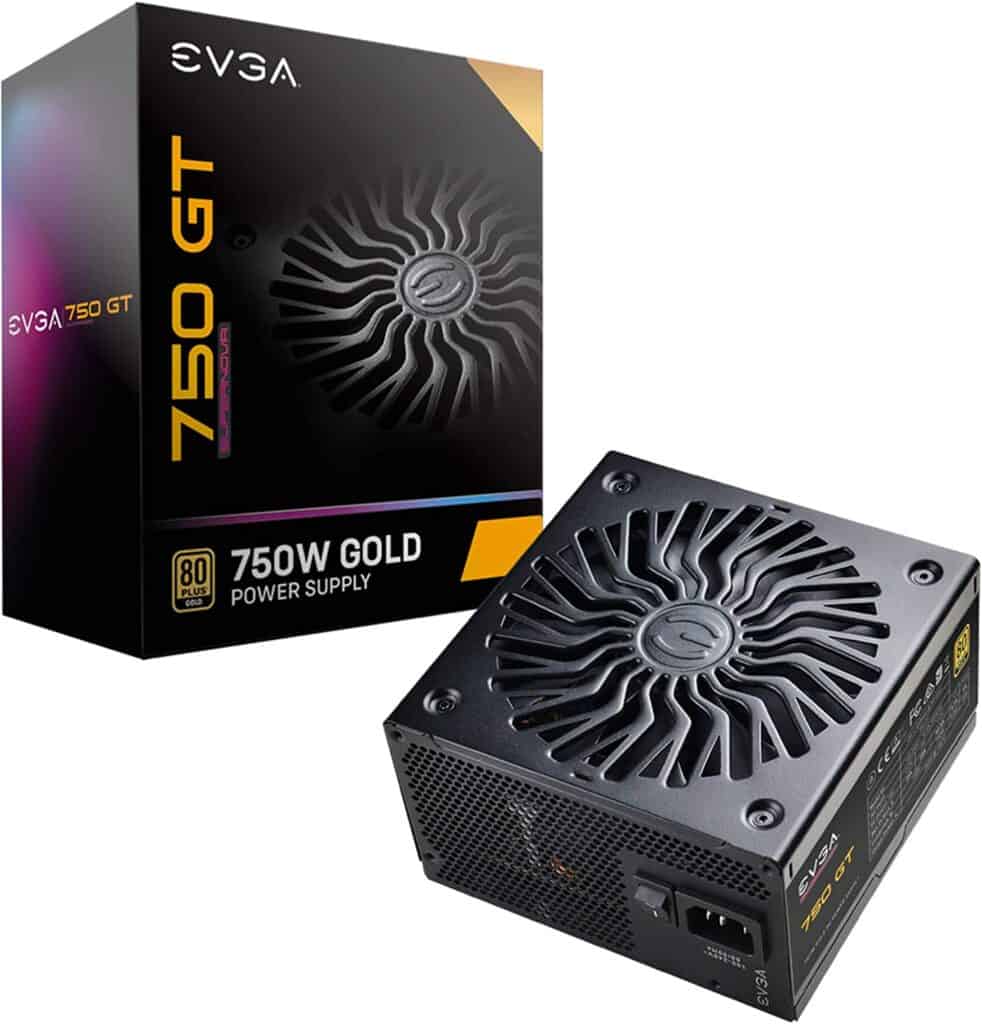 LilyPichu fancies EVGA's fully modular PSU powered by 100% Japanese capacitors. The PSU is 80 PLUS Gold certified, making it one of the most efficient power suppliers any gamer can ask for.
With this certification, LilyPIchu is guaranteed an ultra-quiet operation, increased reliability, improved airflow, and minimal cable clutter.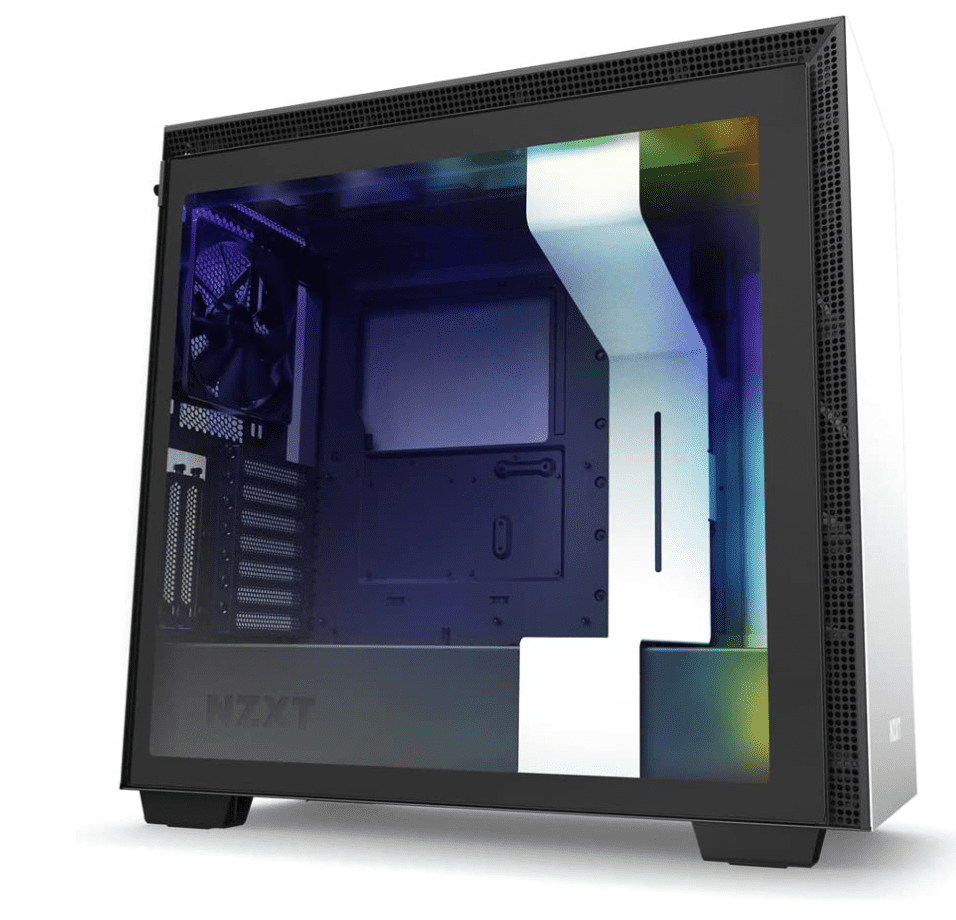 LilyPichu, like most streamers, knows the aesthetic and protective value one derives from a case bearing the NZXT brand, which is why she goes all-in with the NZXT H710i.
The case features a patented cable management system that can give RODE PSA1's velcro straps a run for its money, tempered glass for her to flaunt her exclusive setup, and dynamic RGB lighting vividly illuminating her setup.
Further, the case's side panels have a simple single screw installation, a vertical GPU mount to save on space while relieving weight from the motherboard, Four Aer F120mm fans for optimal airflow, and the latest front I/O USB Type-C Ports.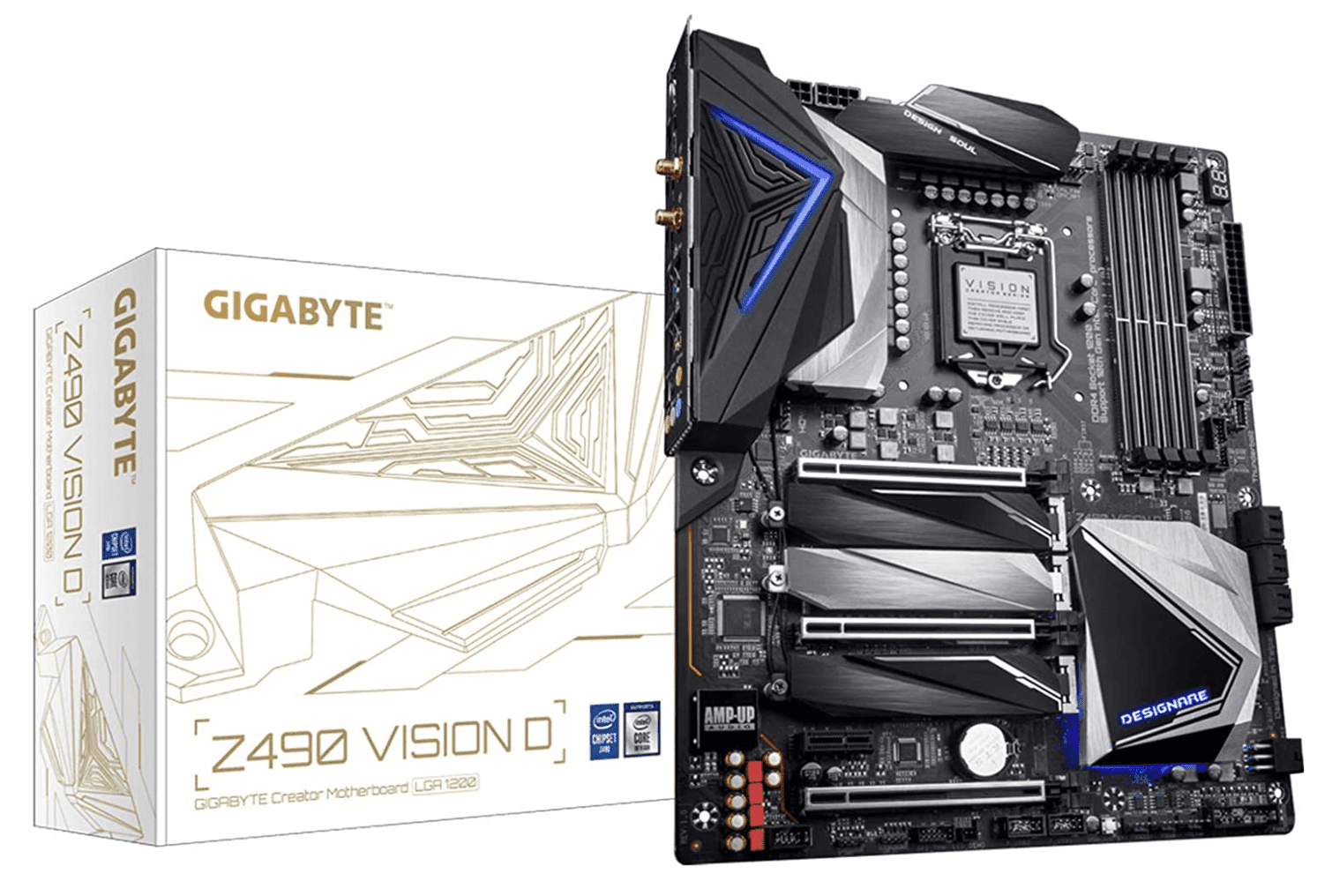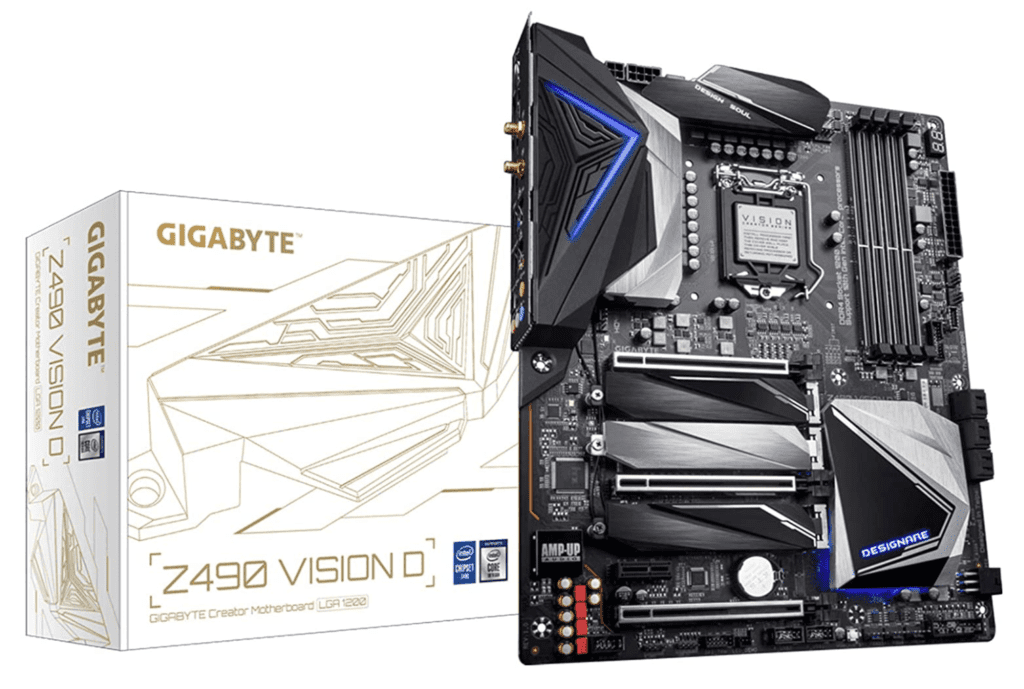 LilyPichu relies on the Gigabyte Z490 Vision G to enjoy the smoothest gaming experience. The motherboard adopts the 2.5G LAN to deliver network connections of up to 2.5GBE LAN. With this massive bandwidth, LilyPichu can enjoy zero latency, superfast streams, and ultra-fast server connections.
Further, the motherboard supports 10th generation Intel Core processors, has Intel Wifi 6 for wireless internet connection, and superior Non-ECC unbuffered DDR4 dual channels. Efficiently absorbing and dissipating any heat generated are advanced thermal design heatsinks, AORUS Thermal Guards, and Direct 12 phase digital VRM to protect against power surges.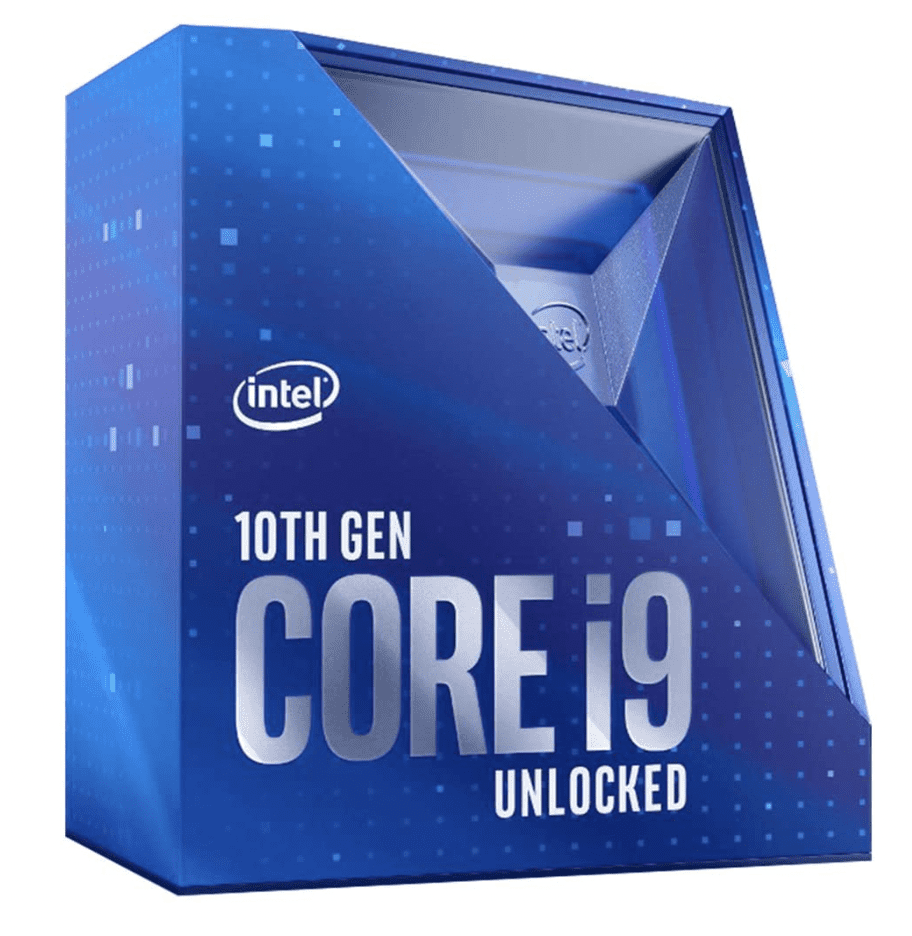 Like Juansguarnizo, LilyPichu leverages Intel's Core i9-10900K, which was crowned the fastest gaming processor in 2020. The processor has 10 cores backed up by 20 threads, most of which are unlocked to clock up to 5.3GHZ.
Enhancing this monstrous gaming capability is a Turbo Boost max technology enabled by the motherboards intel optane memory. Other key features include compatibility with Intel 400 series chipset-based motherboards through its LGA 1200 socket.


The acclaimed Nord 3 Piano is LilyPichu'sLilyPichu's choice of an acoustic instrument. The piano packs many irresistible features that qualify it as LilyPichu'sLilyPichu's best musical partner.
Among its key features are Two super-clear OLED displays for seamless transitions when changing programs/sounds, a song-list mode, a new filter effect feature, and a brilliant OLED display for all Oscillator functions.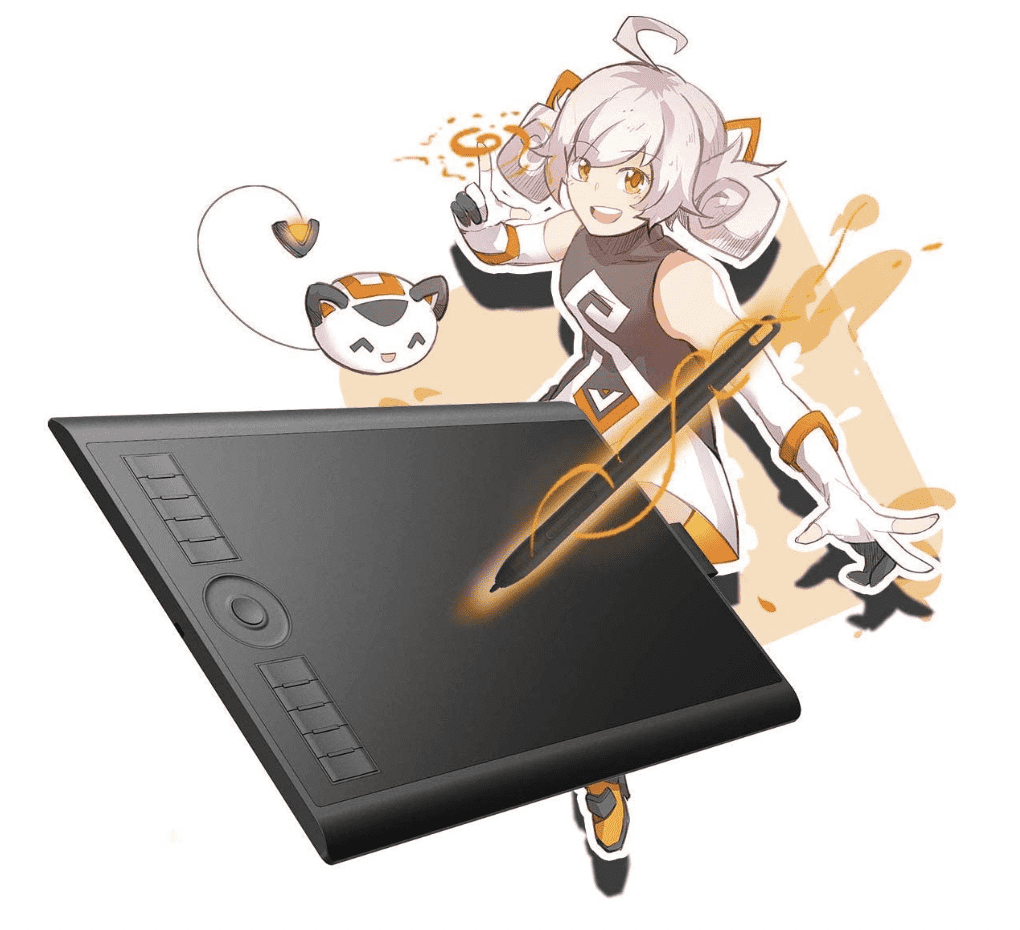 LilyPichu uses the Gaomon M10K2018 graphic drawing tablet to bring out her creative side. The tablet comes with a stylus whose pressure sensitivity can be varied by hand to draw lines of different thicknesses.
The stylus is powered by a battery that will serve her for the rest of her life. Further, the tablet features a programmable canvas touch ring to allow for zooming, brushing or scrolling.
She also has an Ipad Pro 12.9 wi-fi enabled, five studio-quality microphones and a thunderbolt port for ultra-fast connection to other devices. The Ipad is powered by a 24-hour rechargeable battery and has a face ID for secure payment authentication protocols.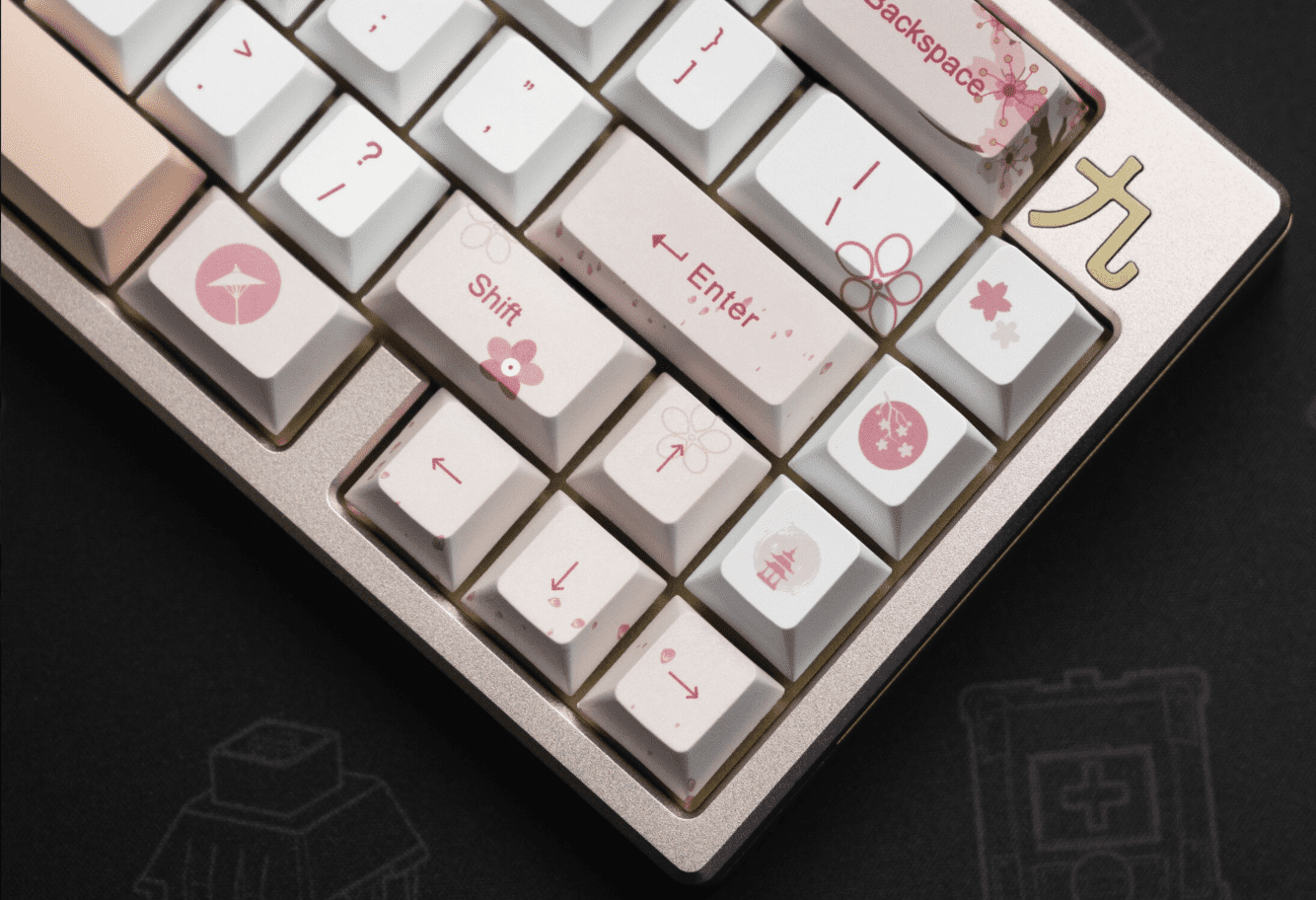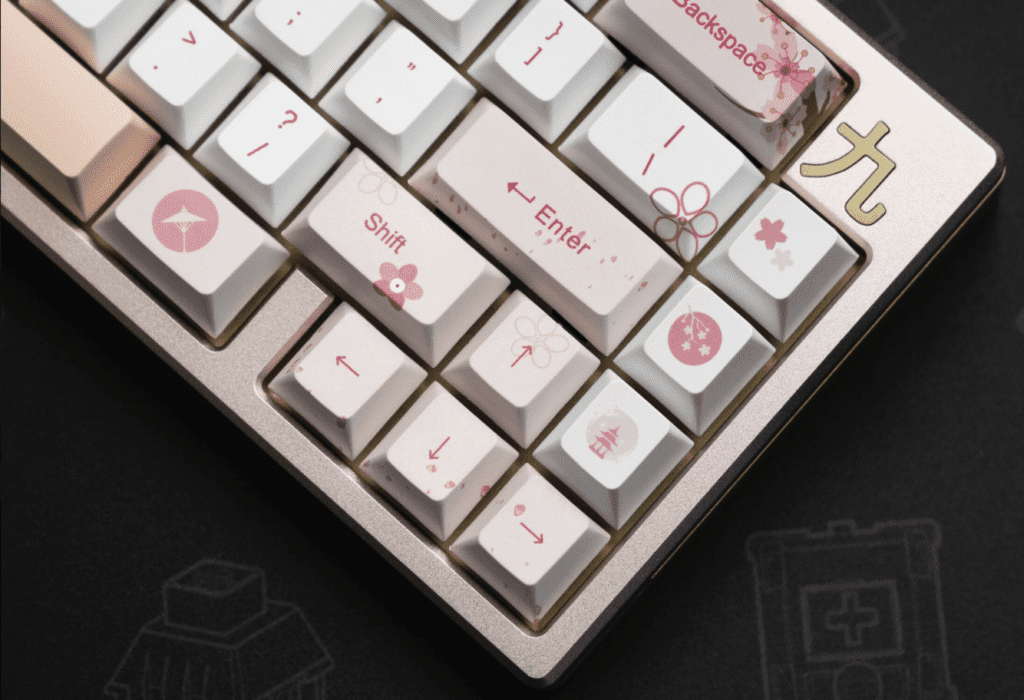 LilyPichu uses a personalized Taeha Type keyboard. The compact keyboard is RGB lit and has durable keycaps that are either pink or white.
LilyPichu's Family
LilyPichu was in a romantic relationship with Albert "Sleightlymusical" Chang between 2018 and 2018. Both were members of OTV, which gave them plenty of time together. Unfortunately, they couldn't work things out despite the shared happy moments.
In March 2020, LilyPichu shared some good news with her fans in a live stream – she and fellow OTV member, Michael Reeves, had found love. Many people in the entertainment industry were elated by this piece of information.
LilyPichu and Michael Reeves have more than just a great love for content creation in common. For example, they share the same birthday. And they both enjoy public displays of affection, which is why you can easily spot them holding hands, cuddling in streams, and indulging in outdoor activities.
These OTV's lovebirds lived together in this group's house for about two years. But when they moved out of the latter, they chose to live separately. They later clarified that they were still an item despite the change and would still spend a lot of time together, creating content or building their life as a couple.
LilyPichu's Net Worth and Career Earnings
As of 2022, LilyPichu has an estimated net worth of $1M, making her one of the female content creators on the right track. Check out this run-down of her primary revenue streams:
Twitch 
LilyPichu is among Twitch's most popular names. Her channel has 2.4M followers, 68,469,060 views, and 2,958 subscribers. We discovered that it brings her over $20.7K monthly, excluding her donations and ad revenue.
YouTube 
Our research shows that LilyPichu pockets over $15K monthly in YouTube payouts. But her earnings from this platform could be more than that, given her massive popularity and diverse content, which ranges from gaming and lifestyle topics to music and other art forms.
LilyPichu's high income from YouTube can be attributed to her five YouTube channels that are all eligible for monetization. Her primary one, LilyPichu, has 2.93M subscribers and 388,169,632 views. The remaining four are Lilypi2, LilyGamePad, comfi beats, and LilyPichu VODS. And they have a collective of 121M+ views.
Competitive Play 
LilyPichu's earnings from competitive play are not as hefty as those of esport athletes like Crimsix, JerAx, and KuroKy. Nevertheless, they've helped fatten her bank account.
As of 2021, she'd brought in $12,988.56 from six tournaments where she played Fall Guys, Teamfight Tactics, and League of Legends. Since any esport organization hadn't signed her, she participated in these competitions as a free agent.
Sponsorship Deals 
LilyPichu is well-recognized as a video gamer, musician, actor, and animator in the entertainment scene. With her vast influence, which brand wouldn't want to be associated with her? Well, she's worked with various distinguished ones, including NZXT, MapleStory 2, Mastercard, Sennheiser, Koolaid, Secretlab, and Crunchyroll.
She's concealed the value of these sponsorship deals, but they've unquestionably increased her worth.
Music and Acting 
LilyPichu has definitely made cash from posting her music on platforms like Spotify and Apple Music. In addition, she's also been paid for the voice acting roles she's played in various anime films, such as Zo Zo Zombie, Don't Toy with Me, Miss Nagatoro, Cardfight!! Vanguard: overDress, Welcome to Demon School! Iruma-kun and D4DJ First Mix.
LilyPichu's Retirement and Post Professional
LilyPichu has kept her career plans under wraps, failing to mention when she intends to leave the entertainment scene or what she hopes to do after that. But we bet her retirement is many years from now. She's already gained a reputation for being one of the best and built an extensive fan base that yearns for her content every day, motivating her to keep working on her streams, music, and other creations.
LilyPichu's Merch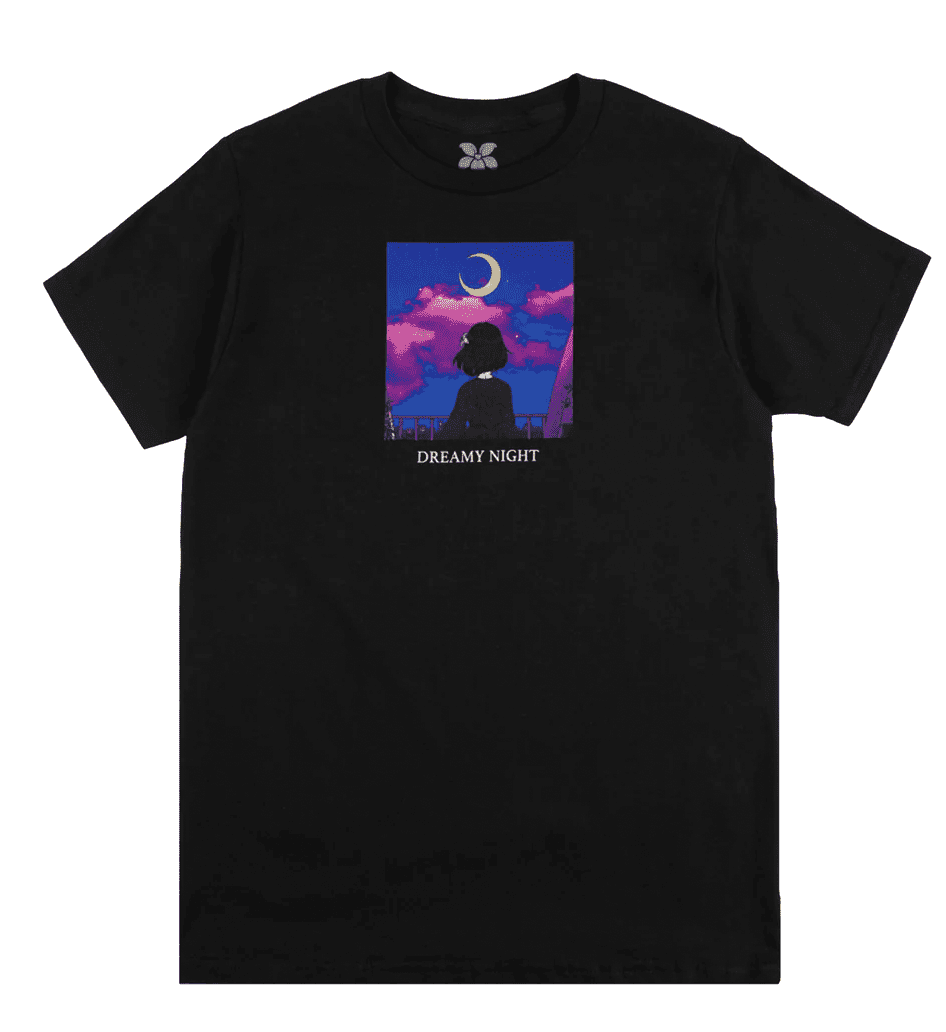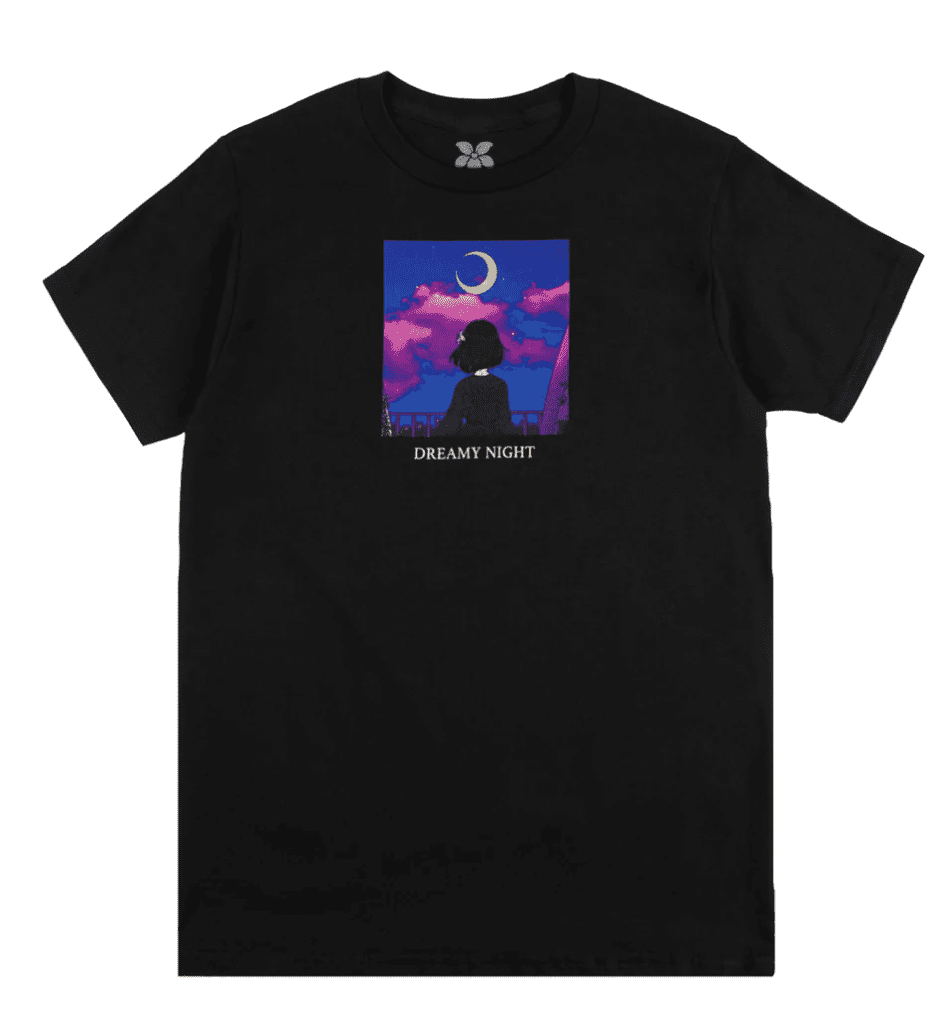 A fancy tee such as this one is acceptable anywhere. It's unisex and made from 100% cotton, so perks such as breathability, durability, and comfort are apparent. In addition, it is available in sizes small-XL, so finding yours should be effortless. Plus, you have black and white colors to choose from.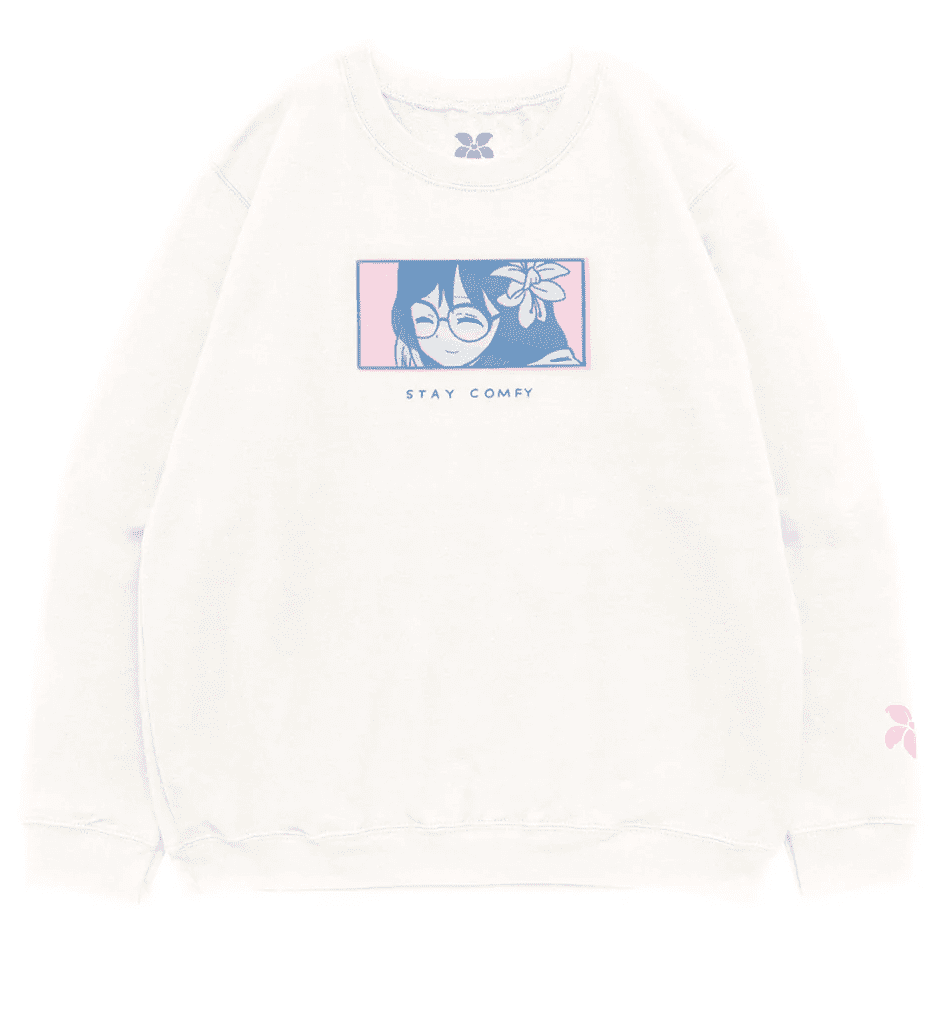 Sweatshirts like the Window Crewneck are also wardrobe staples, especially if you want to enjoy lasting comfort and durability. It uses a wrinkle-free 80% cotton/20% polyester blend, making it suitable for warm weather. Besides, it's available in a lovely white color to set you apart from the crowd.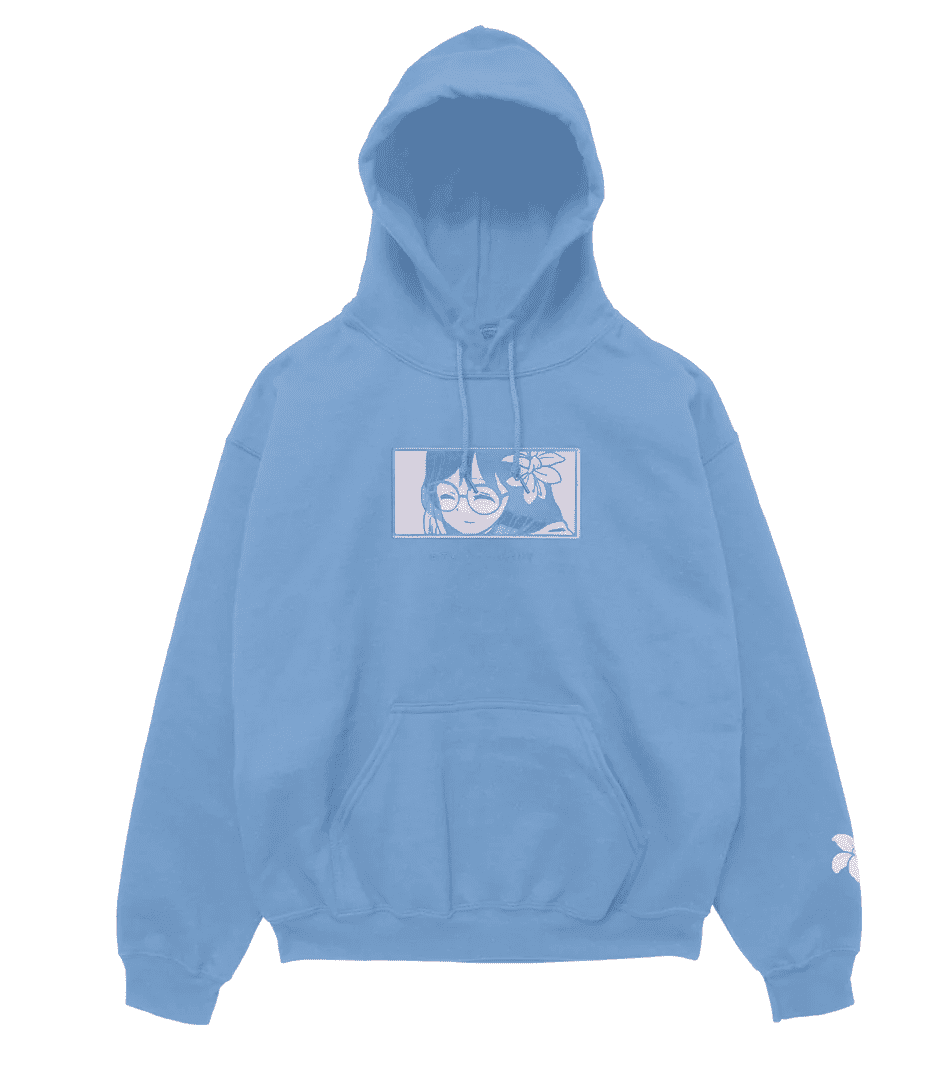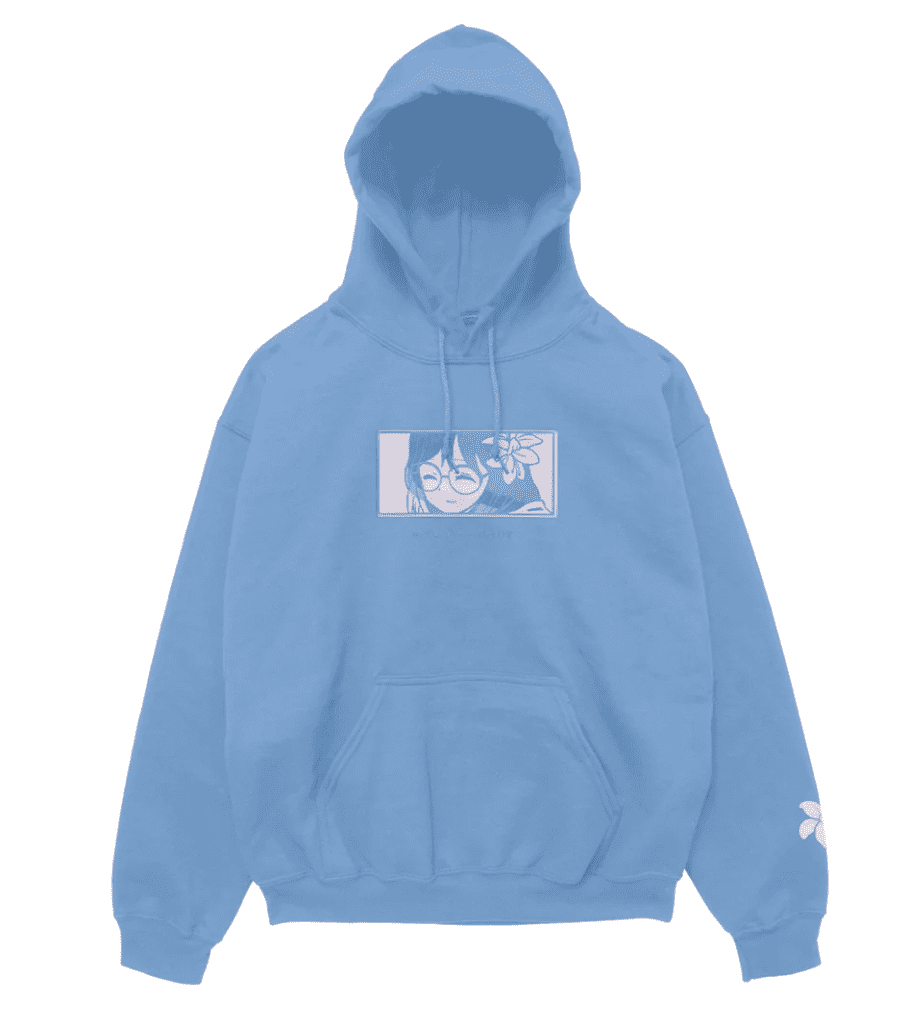 The Window Hoodie is an outright winner in our books – it ticks all the boxes, ranging from superior comfort and durability to style and uniqueness. It comes in sizes from Small to 2XL and a plethora of beaming colors like sky blue and white. If you fancy darker options, you're in luck as black is also available.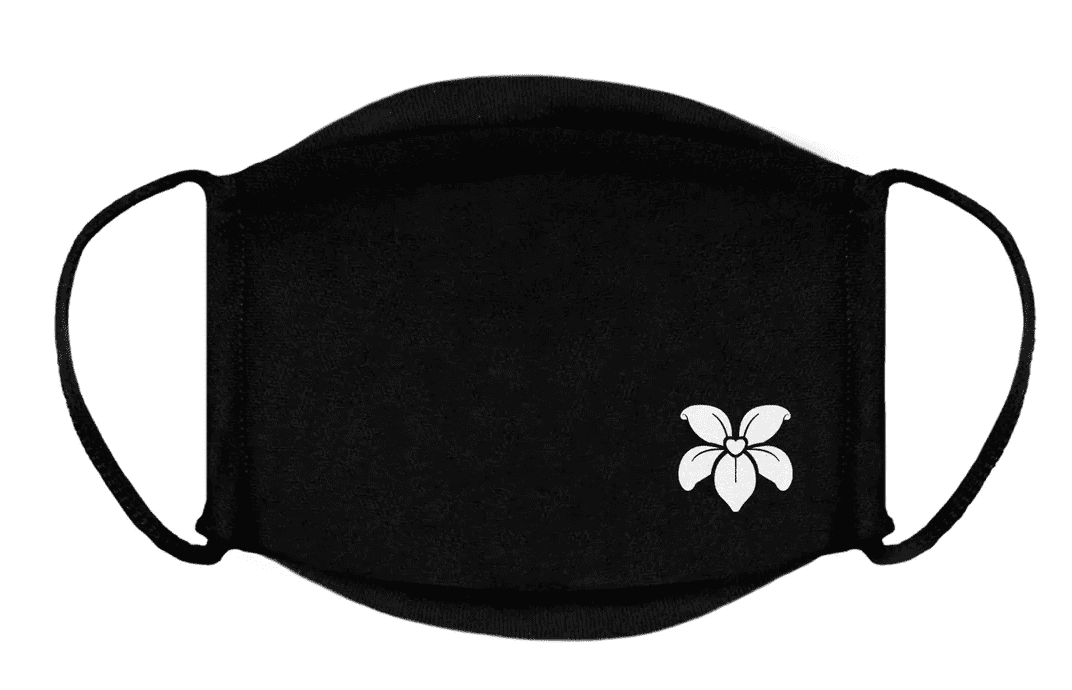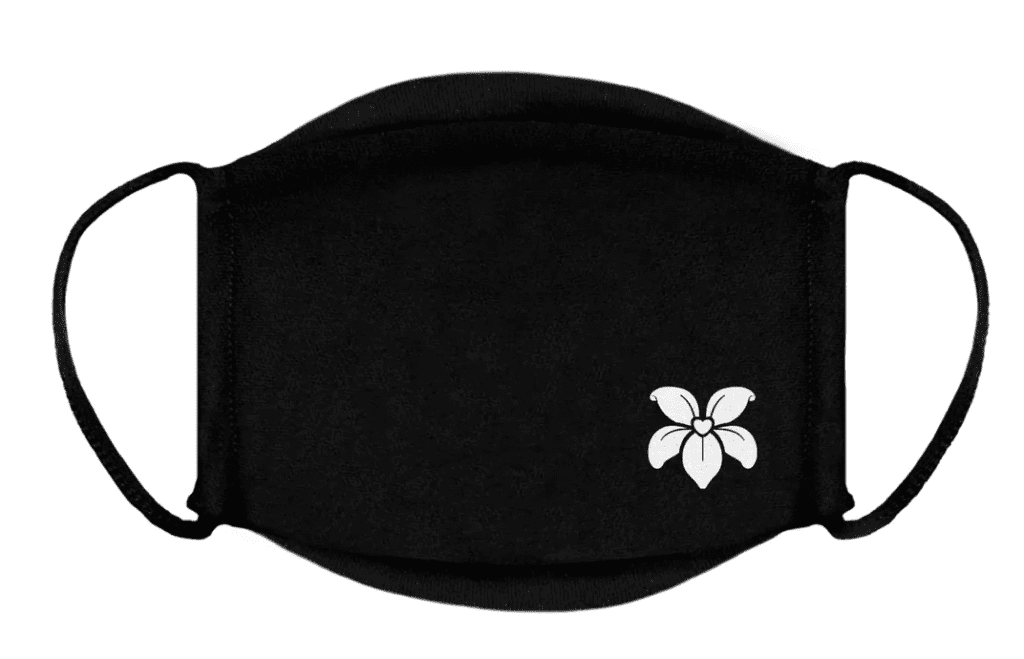 Available in black/pink and black/white, this logo mask is worth purchasing because it boasts some incredible features. For example, it's made from a lasting fabric, and it has a foldable nose and handy chin extensions to maximize your comfort. Its ear loops are conveniently elastic, and you can wash and reuse it at your convenience.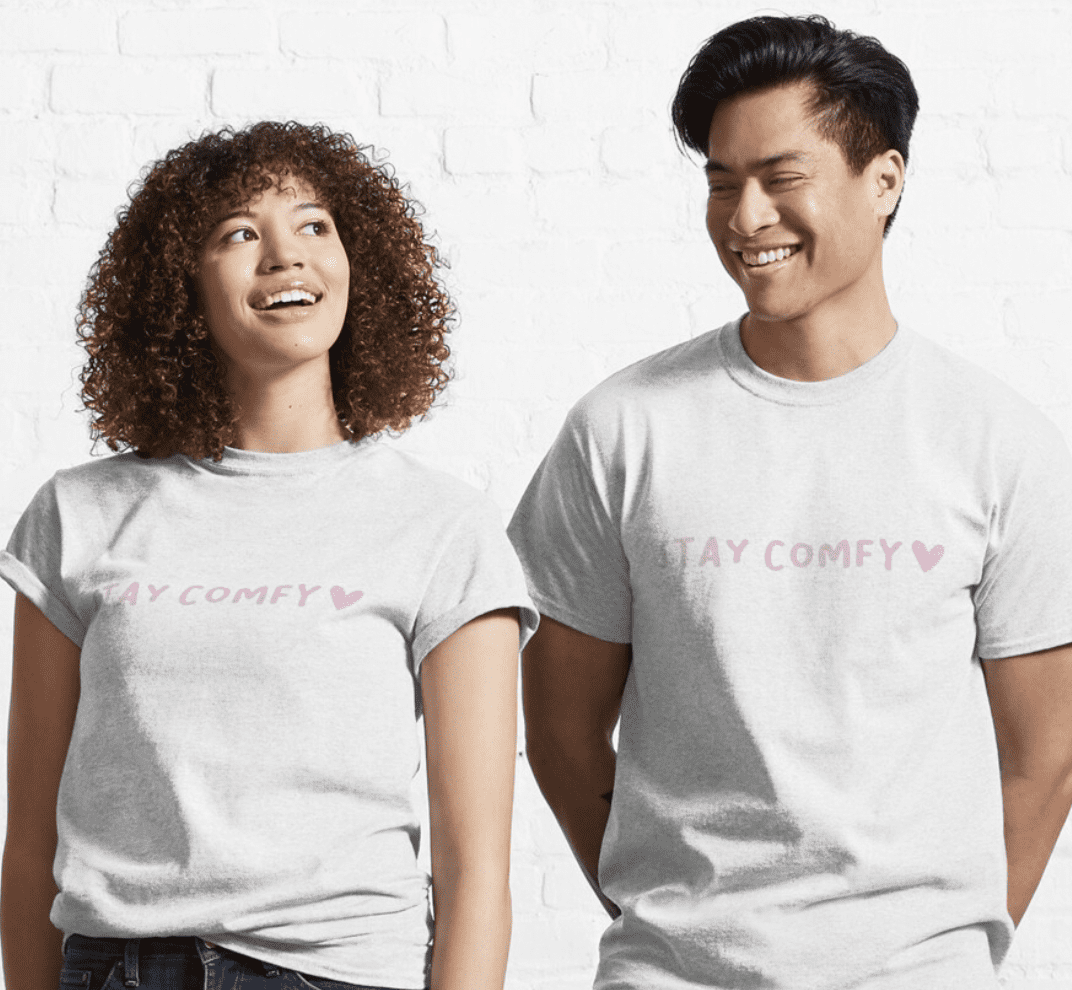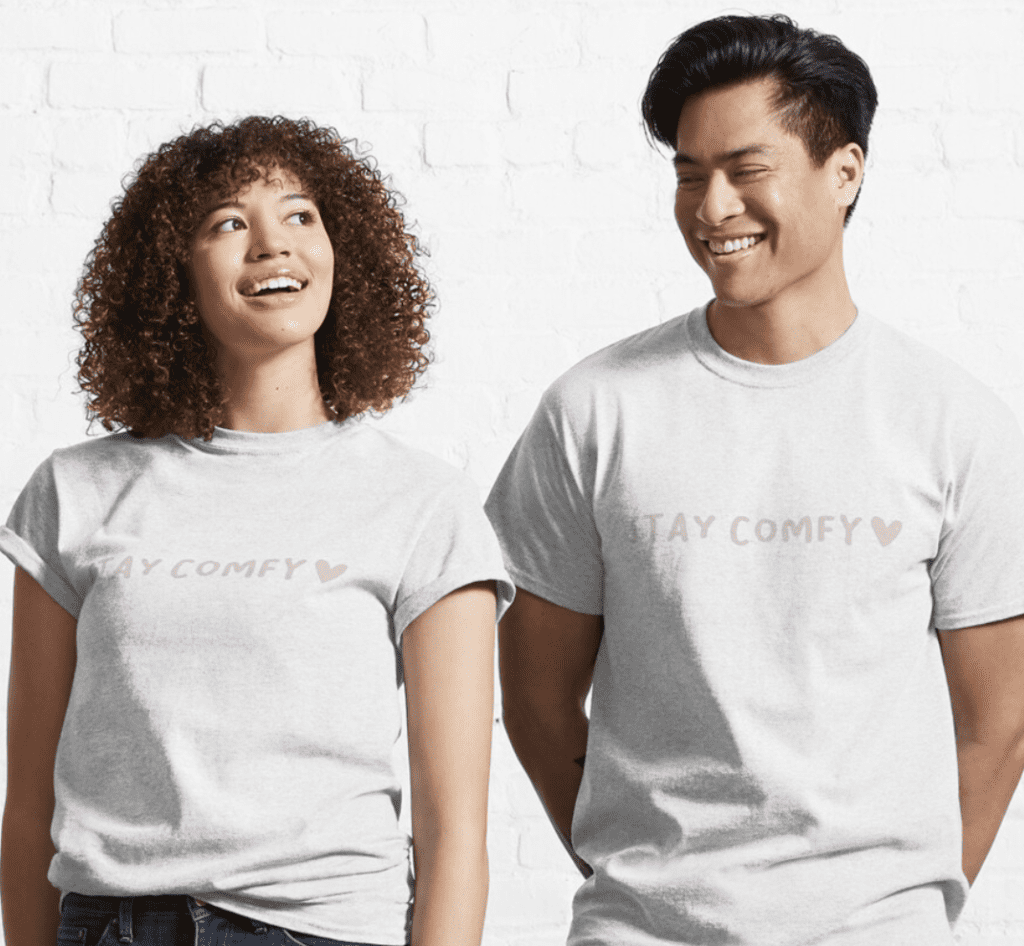 Provided in a whopping 17 colors and sizes S-5XL, this t-shirt is designed for maximum comfort and longevity. Its double-needle hems and neck band add to the latter and gives it a more pleasant overall look. Another feature you may like is the strong fabric, though it depends on the color you pick. For instance, solid shades boast 100% cotton, but heather options have a specified percentage of polyester.
Looking to execute your latest home or office decoration ideas? Here's a beautiful custom-cut poster that could help you do so within a few minutes. It's printed on a semi-gloss paper that makes it impossible to miss, even from afar. Unfortunately, it's only available in a small size (16.4 X 16.4 in).
If you fancy more décor pieces, consider the LilyPichu sticker, LilyPichu photographic print, LilyPichu canvas print, and art board print.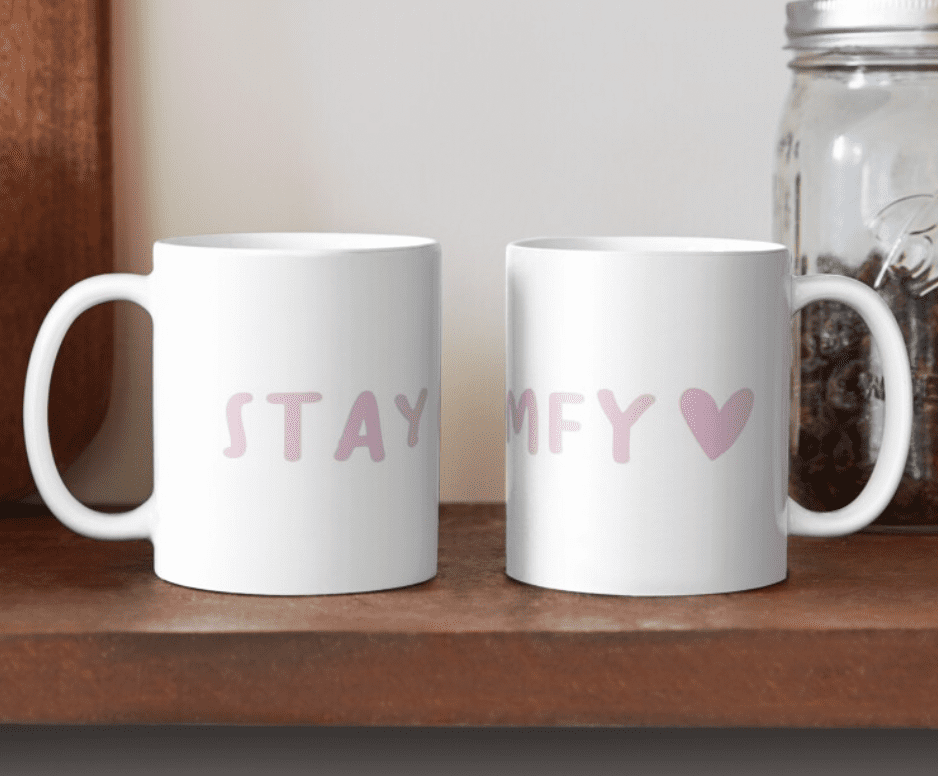 Check out this classic piece of drinkware suitable for both hot and cold beverages. It holds 325 ml and has a diameter of 8.2 cm, making enjoying your drink and washing it a piece of cake. Even better, you don't always have to clean it yourself since it's manufactured with dishwasher-safe ceramic.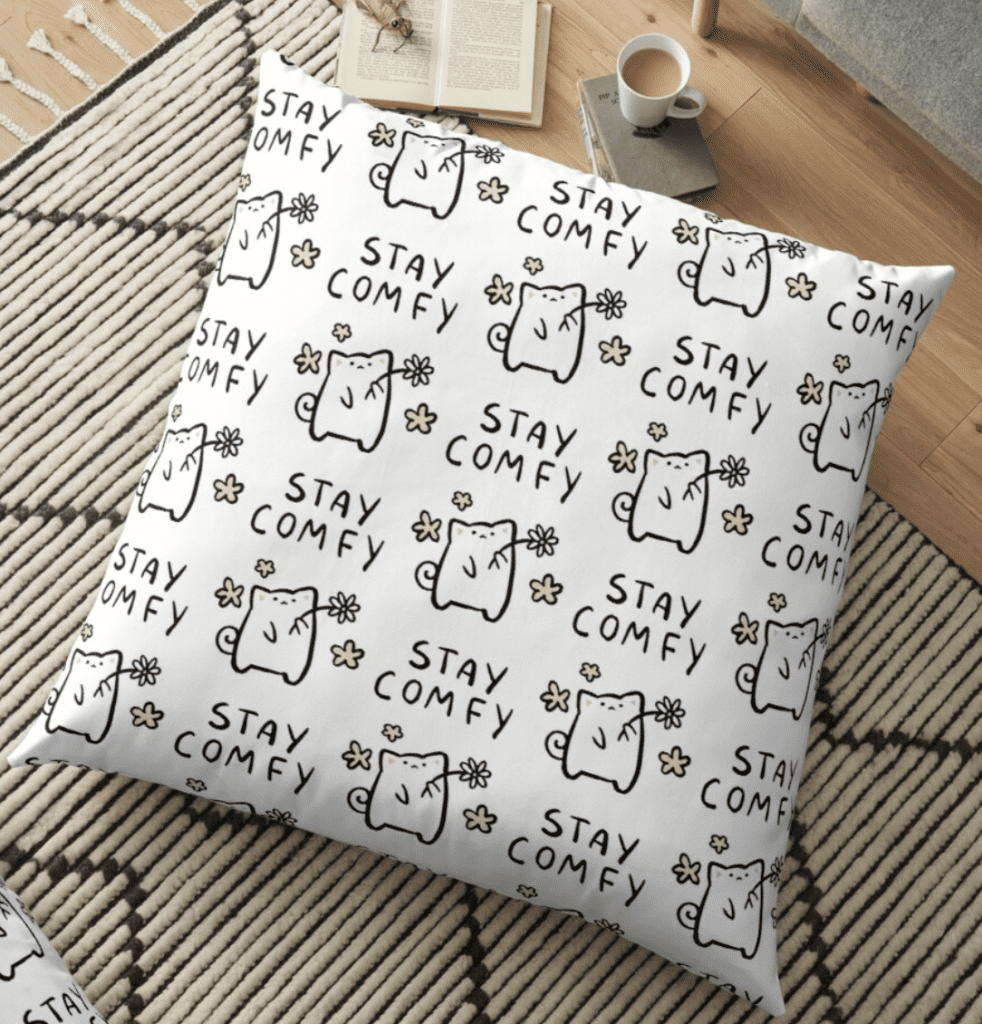 This 35″ x 35″ pillow is a fantastic buy and precisely what you need to transform your floor's appearance. Its cover is made from 100% spun polyester – it's durable and super easy to maintain. You can purchase yours with the polyester fill or without based on your current needs. Supposing you'd like a décor piece for your couch or bed, check out the eye-catching Lilypichu throw pillow.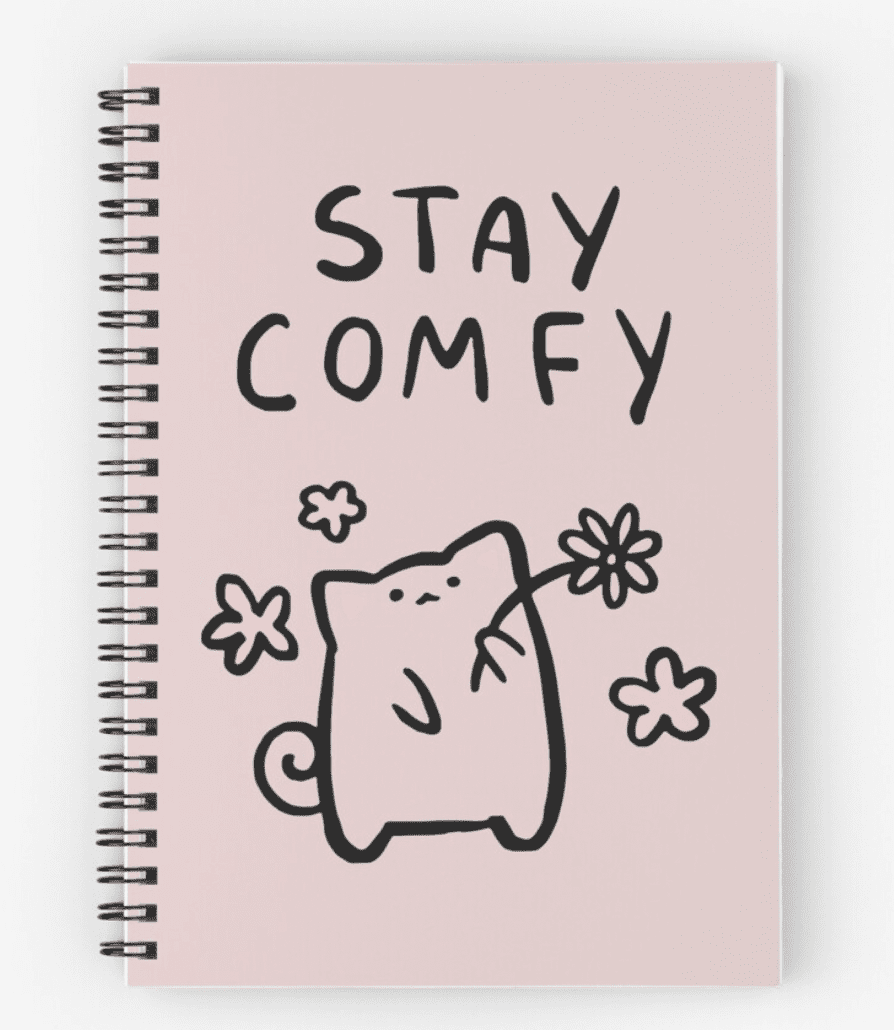 This is perhaps the cutest spiral notebook you'll ever lay your eyes on. And its other features are just as alluring, including the 120 ruled or graph pages and the essential document pocket conveniently situated inside the back cover. You can also consider the hardcover journal if you want more items in your stationery package.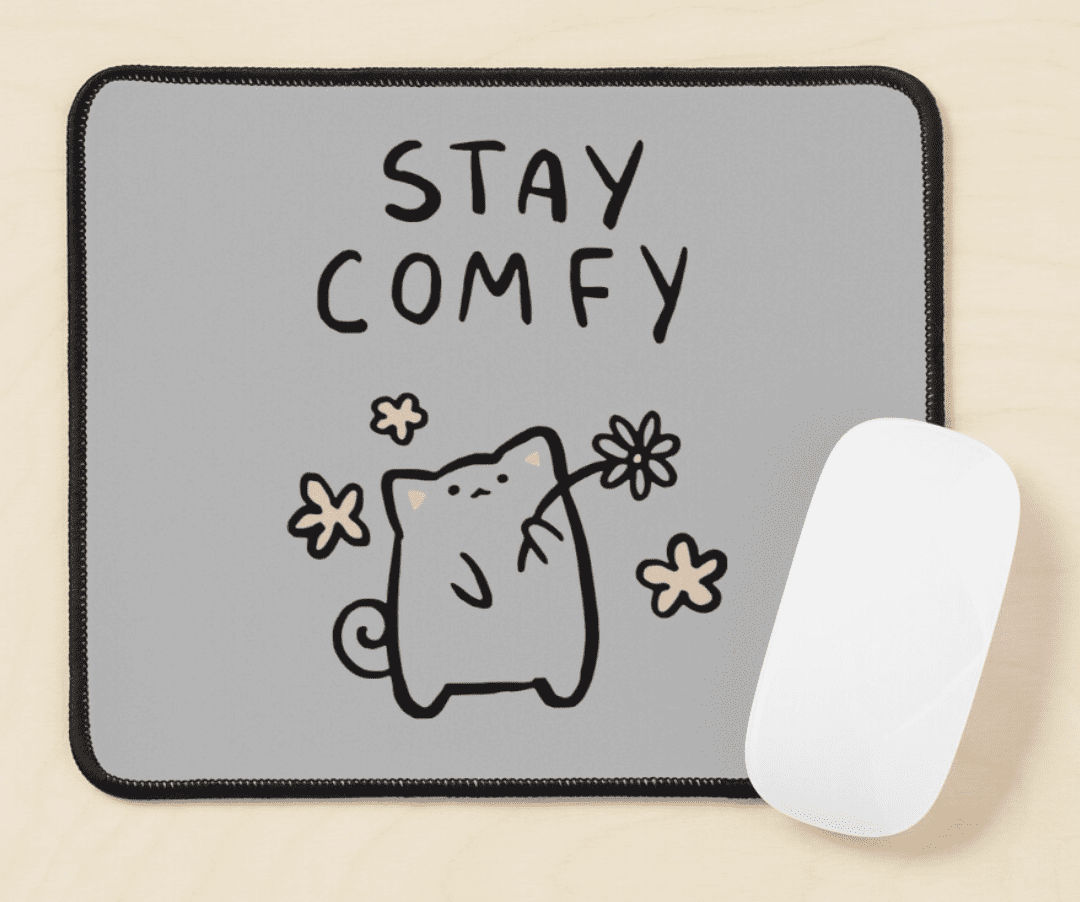 Consider this stylish mousepad if you're an avid gamer or spend hours on end glued to your computer screen working. It'll make your mouse more usable, enabling you to be more productive. Its fantastic feature set includes a durable, anti-slip rubber base, a smooth pill-resistant polyester surface, and anti-fray edges to make it more durable. You'll also like that it's compatible with laser and optical mice and easy to maintain.
Frequently Asked Questions about LilyPichu
Question: Why did LilyPichu and Albert Chang break up? 
Answer: LilyPichu and Albert Chang parted ways because the latter cheated on her.
Question: Can LilyPichu play the piano? 
Answer: Yes. LilyPichu has been playing the piano since she was 5, so she's pretty remarkable at doing it today.
Question: Does LilyPichu have a pet? 
Answer: Yes. LilyPichu keeps a pet dog named Temmie.
Question: How did LilyPichu come up with her alias? 
Answer: LilyPichu created her gamer tag by combining her name "Lily" with that of her favorite Pokémon as a child, "Pichu."
Question: When does LilyPichu stream? 
Answer: LilyPichu's streaming hours are sporadic, but you can catch her streams several days a week.
Recommended Reads
Research Citations
https://esportspedia.com/streamers/Lilypichu
https://www.twitch.tv/lilypichu/about
https://twitchtracker.com/lilypichu
https://www.sportskeeda.com/esports/news-fedmyster-sexual-assault-allegations-the-entire-controversy-involving-pokimane-yvonnie-explained