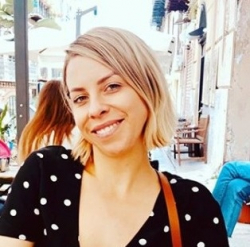 Latest posts by Jodie Chiffey
(see all)
Federico Michael Gaytan, best known as Fedmyster, is a controversial Mexican-American Twitch streamer, YouTuber, and former OfflineTV member.
Fedmyster gained recognition through his compelling IRL streams. His gaming-related content, which revolved around titles like League of Legends, Call of Duty: Warzone, Apex Legends, and Fortnite, also got the attention of thousands of people worldwide.
Despite being slapped with several Twitch bans and misconduct allegations, Fedmyster has inspired countless upcoming gamers. He's mentioned having a pretty rough childhood, but he was always deadest on thriving in the streaming industry. So, he persevered, remained positive, and worked hard to rise through the ranks.
Excited to learn more about Fedmyster? This Fedmyster bio throws some light on critical aspects of his personal and streaming experiences.
Fedmyster's Bio Facts
| | |
| --- | --- |
| Real Name | Federico Michael Gaytan |
| Birthdate | August 7, 1995 |
| Birthplace | California |
| Nickname | Fedmyster |
| Height | 5 feet, 9 inches |
| Nationality | American |
| Zodiac Sign | Leo |
| Children | N/A |
| Spouse/Partner/Girlfriend | Fedmyster is single |
| Games Played | Just Chatting, Minecraft, Apex Legends, League of Legends, Fortnite, Sea of Thieves, PUBG: Battlegrounds, etc. |
| Net Worth | $128,000 |
| Social Media | YouTube: FEDMYSTER, Twitch: FEDMYSTER, Twitter: @Fedmyster, Instagram: fedmyster |
| Awards | N/A |
| Last Updated | May 2022 |
Fedmyster's Birthplace and Early Life
Fedmyster was born in Los Angeles, California, on August 7, 1995.
This is also where he grew up with his two brothers, whose names are undisclosed.
Fedmyster's parents are Mexican.
He went to the University of California, Santa Cruz. However, he dropped out before his graduation to work to support his mother and siblings after his father passed on.
While Fedmyster was in the university, he worked a retail job part-time. He was also an excellent sales consultant selling computers and laptops in Encino. But he was later moved to a Santa Cruz store to make juggling his studies and work easier.
As a student, Fedmyster applied for an internship at Riot Productions, but the company turned him down as he failed to meet their requirements.
How Did Fedmyster Get Started Gaming?
Videos always enthralled Fedmyster. At first, he dreamed of becoming a video editor. And he didn't lose sight of this goal after he could not complete his university studies.
He worked at the Life Lab, Santa Cruz, as their videographer and editor. This company focuses on garden-based education to help kids enjoy learning about healthy eating, lifestyles, and environmental preservation.
Additionally, Fedmyster was Christian "IWDominate" Rivera's YouTube manager and video editor. He worked for him for a while and only left when he landed the opportunity to join OfflineTV (OTV) in 2017.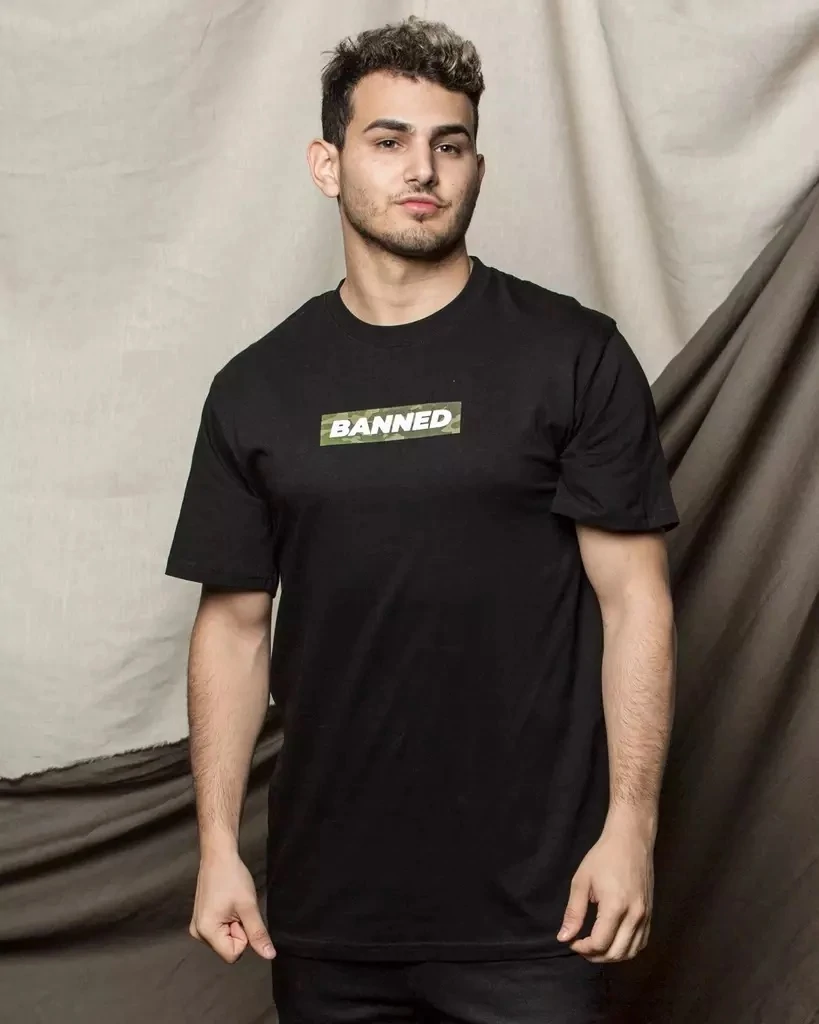 OfflineTV
OTV hired Fedmyster as an editor and tasked him with directing and producing this group's content solo. It was a pretty huge responsibility, and he gave it his best. Soon enough, his efforts and devotion to this squad were noticed, and they rewarded him by signing him as one of their streamers in January 2018.
This was also the same time Fedmyster started his streaming career. Like his video editing job, he was determined to ace it. And by the end of 2018, he'd attained some notable success.
For starters, his social media following had considerably grown. Plus, "Fed7" his Twitch emote, was used over 400M times in only three months, rendering it the most popular emote on this livestreaming service in that year.
Unfortunately, Fedmyster's Twitch success was short-lived, as the next few years would see him lose almost everything.
Twitch Bans
Fedmyster was first banned on Twitch in November 2017 after editing cleavage pictures of his OTV roommates, Lily "LilyPichu" Ki and Imane "Pokimane" Anys. In his defense, he said that he was only joking, but this didn't lift his one-day suspension from the platform.
In May 2018, Fedmyster received a 3-day Twitch ban after revealing personal info on a business card during one of his IRL streams.
Twitch banned Fedmyster a third time in May 2020 after showing his viewers a glimpse of fellow Twitch streamer Alinity's nude. This suspension was set to last three days, but it was lifted early after he appealed for it, citing it was unfair since Alinity herself was only banned for a day.
About a week after Fedmyster's third Twitch ban, his emote "FedSimp" was taken down for allegedly being used to bully and harass people online. Even so, this streamer claimed that his fans only intended to banter and compliment others.
Sexual Misconduct Claims
In late June 2020, LilyPichu and Yvonne "yvonnie" Ng made sexual misconduct allegations against Fedmyster.
LilyPichu complained that he would enter his room without her permission and make unwelcome advances to her, at one point massaging her thighs even though she said it made her uncomfortable.
Ng's accusations were somewhat similar as she said Fedmyster would visit her room uninvited and touch her inappropriately.
Pokimane, one of OTV's founders, later disclosed that Fedmyster emotionally manipulated her, "crossed boundaries" and attempted to stop her from associating with other men. She also revealed that this situation destroyed their trust and prompted her to leave the OTV house.
Pokimane added that up to eight other female OTV members had told her that Fedmyster had done various things to make them uneasy, making it hard for them to fully concentrate on their duties to the group.
This streamer's misconduct allegations led to "one of the biggest #MeToo moments" in the entire streaming/gaming world, as CNN would later report.
Fedmyster's Side of the Story
In response to the sexual misconduct allegations made against him, Fedmyster said that the media and his accusers had blown everything out of proportion. Nevertheless, he was apologetic about the whole situation.
Pokimane revealed that he began reaching out to uninvolved parties, telling them he was innocent. This, according to her, was an admission of guilt.
In November 2020, a data breach saw the release of a 25-page document explaining Fedmyster's truth about the sexual harassment accusations. He cited several stories and attached screenshots to prove that he was not really at fault.
All the same, this marked the end of his journey with OTV, and he hasn't been able to fully resume streaming or creating content on YouTube. He uploaded his last video on the latter two years ago.
In 2021, Fedmyster streamed only six times on Twitch, and in 2022, he's only done it once.
Fedmyster's Videos
As a core member of OTV, Disguised Toast felt the need to comment on Fedmyster's sexual misconduct allegations that considerably divided this squad of talented content creators. While he tries not to take sides, he stresses that women should be treated fairly and with respect no matter what. He also states that he felt like he should have done something to stop the whole drama or be more perceptive to notice what was going on in the OTV house.
Yes, OTV and Fedmyster didn't work out. But it doesn't mean he was completely miserable during his time with this group, as you'll witness in this short video. Watch it to the end to enjoy him, Disguised Toast and LilyPichu tease each other while role-playing, listening to music, and playing charades.
Fedmyster's Gaming Setup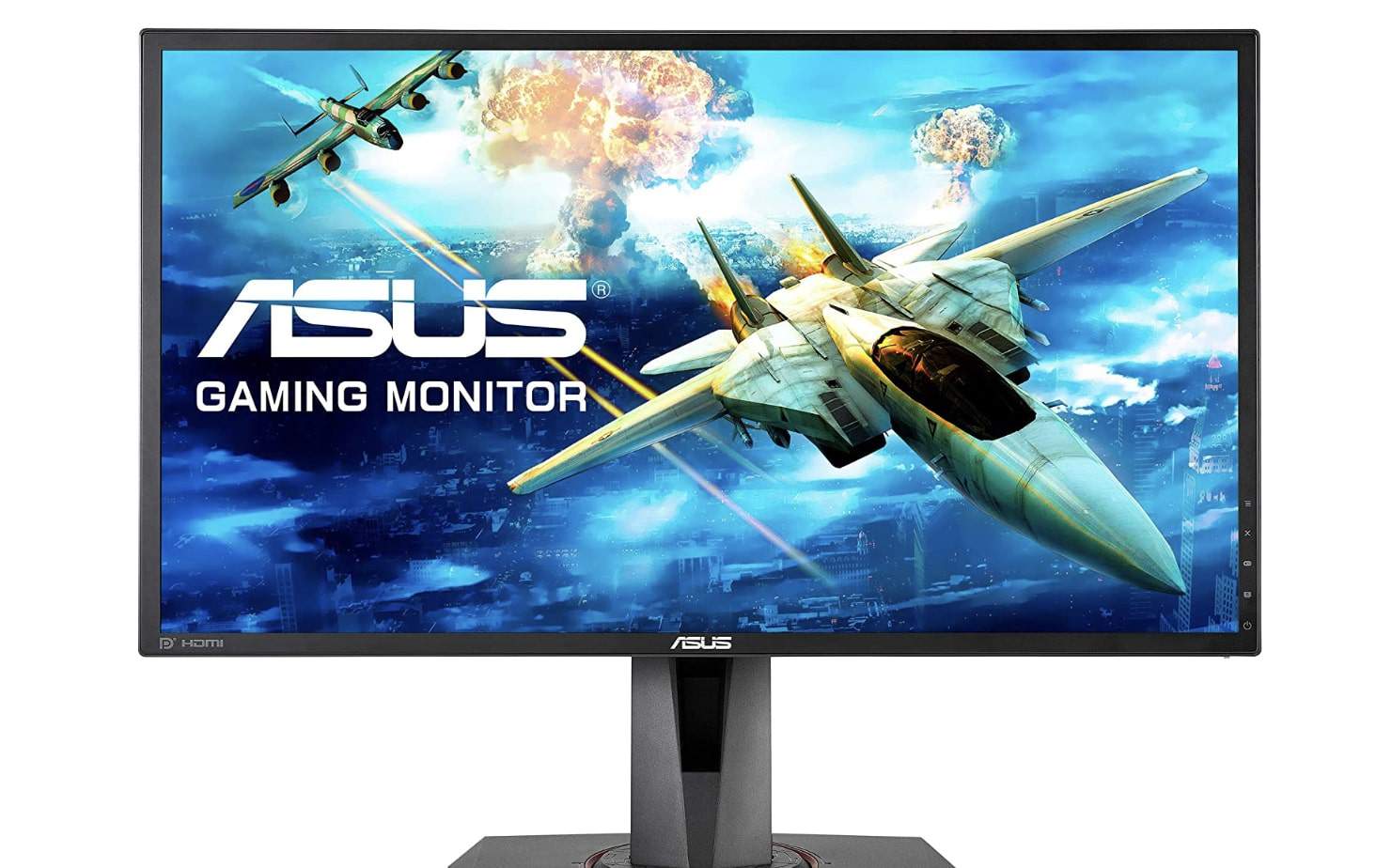 Like many gaming pros, Fedmyster knows that the secret to an immersive and thrilling gaming session lies in getting a monitor optimized for gaming. This is why he went for the Asus MG248QR. For starters, the gaming monitor is designed for fast-paced games which is in perfect harmony with Fedmyster's gaming fortes.
It boasts of an ultrafast 1ms response time and a blistering 144Hz refresh rate. Pair this with a full HD 1080P resolution and Fedmyster is bound to enjoy the most detailed and robust videos that are free of stutter and tearing. Beautifuly accompanying this life-like videos are in-built speakers that harmoniously sarronate his gaming with fantastic sounds.
Other key features include an extensive connectivity that includes HDMI, Display Port for connection to any gaming console or equipment, and an Asus Eye Care that helps reduce eyestrain with low Blue light and flicker-free technologies.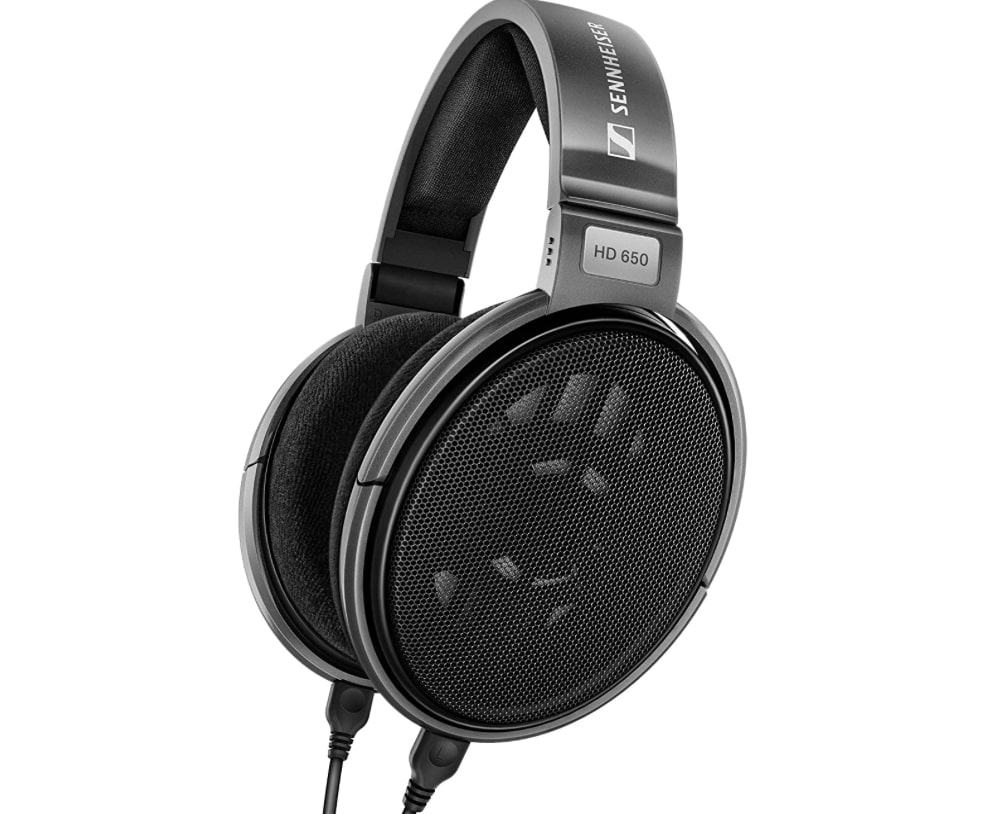 As Moonmoon can attest, it is hard to beat the Sennheiser HD 650 headsets on fortes such as sound and style. For starters, the headset has specially designed acoustic silk to ensure precision damping over the entire frequency range. To take this even higher, the headset has an improved frequency response of 10 39,500 Hertz ( 10 dB).
Further, this headset's premium design easily outweighs its price value thanks to lightweight aluminum voice coils for very fast transient response, and some high power that are designed to ensure maximum efficiency.
Other key features include a lag-free of maximum efficiency and highly optimized magnet systems for minimum harmonic and intermodulation distortion.
As is expected of a good gaming keyboard, Fedmmyster's bundles most, if not all, the features gamers need into this compact mechanical keyboard. From responsiveness to reliability, and even the all too common pulsating RGB lighting, it has it all.
For starters, the keyboard dons the acclaimed all-new Razer Mechanical Switches that actuate at an optimal distance, giving him speed and responsiveness that many envy.
Further, the keyboard features individually backlit keys to ensure that Fedmyster never misclicks, after all, isn't that one click the difference between a thrilling victory and a devastating low?
Add this to mechanical switches that have been engineered to withstand up to 60 million keystrokes while satisfactorily offering a tactile bump so he can have a silent keyboard with a traditional mechanical keyboard feel. What more can he ask for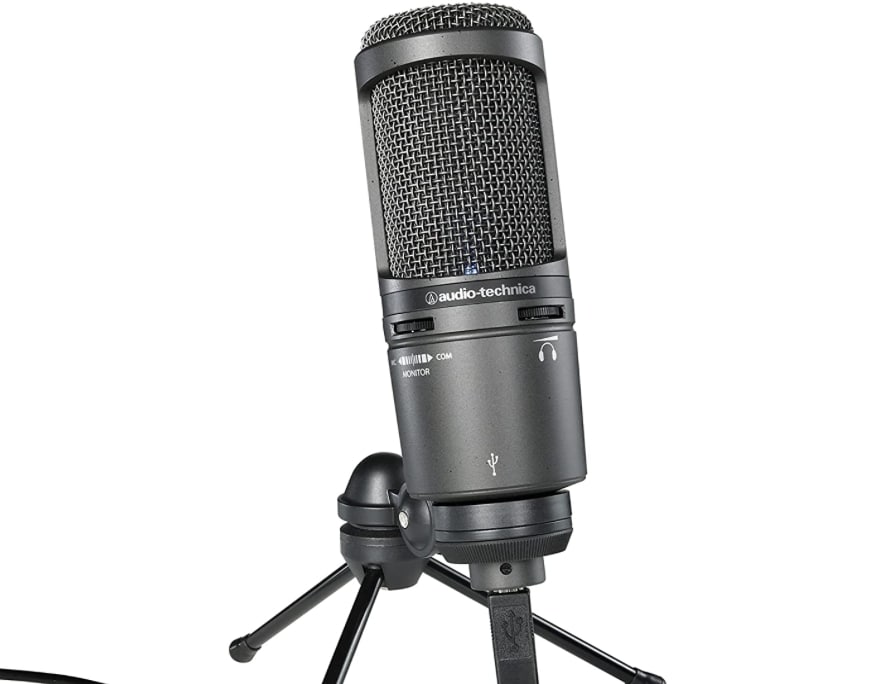 Like Austinshow can attest, nothing beats the prowess of a standalone USB microphone for any gamer who wants to be heard. For Fedmyster, that microphone dons the name Audio-Technica AT2020USB+.
For starters, the plug-and-play mic has mix control that allows Fedmyster to blend his mic signal and pre-recorded audio for more uniform audio. Further, the mic has an internal headphone amplifier that allows him to deliver superior clarity to all his supportive fans.
Another key feature is an integrated analog-to-digital converter (ADC) that changes his analog mic signal to digital data for more superb audio.
Fedmyster's PC Case: NZXT H500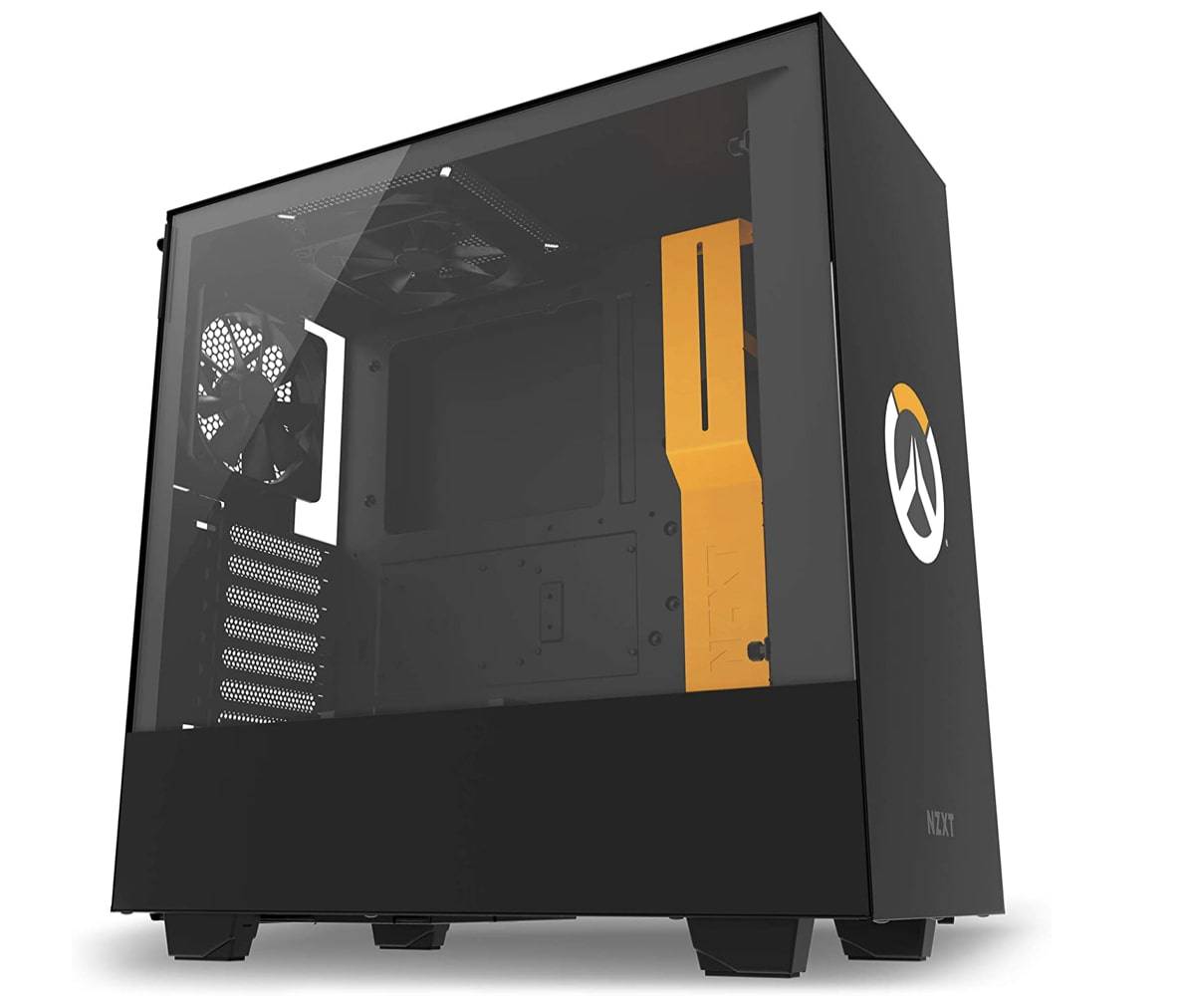 Affordable, elegant and with stunning RGB lighting is what best tries to describe the functionality and aesthetics of Fedmyster's all-steel PC case. This masterpiece case, that is a result of joint efforts between NZXT and Blizzard entertainment, features a cable routing kit with pre-installed channels and straps to minimize clutter.
Vividly illuminating these straps is a dynamic RGB lighting that shines through uninterrupted tempered-glass side panels to flaunt Fedmyster's setup. Holding the glass in place is an all-steel construction in Overwatch thematic color.
Finishing off the cooling are two Aer F120mm fans and removable filter on PSU intake and a removable bracket designed for radiators up to 280mm.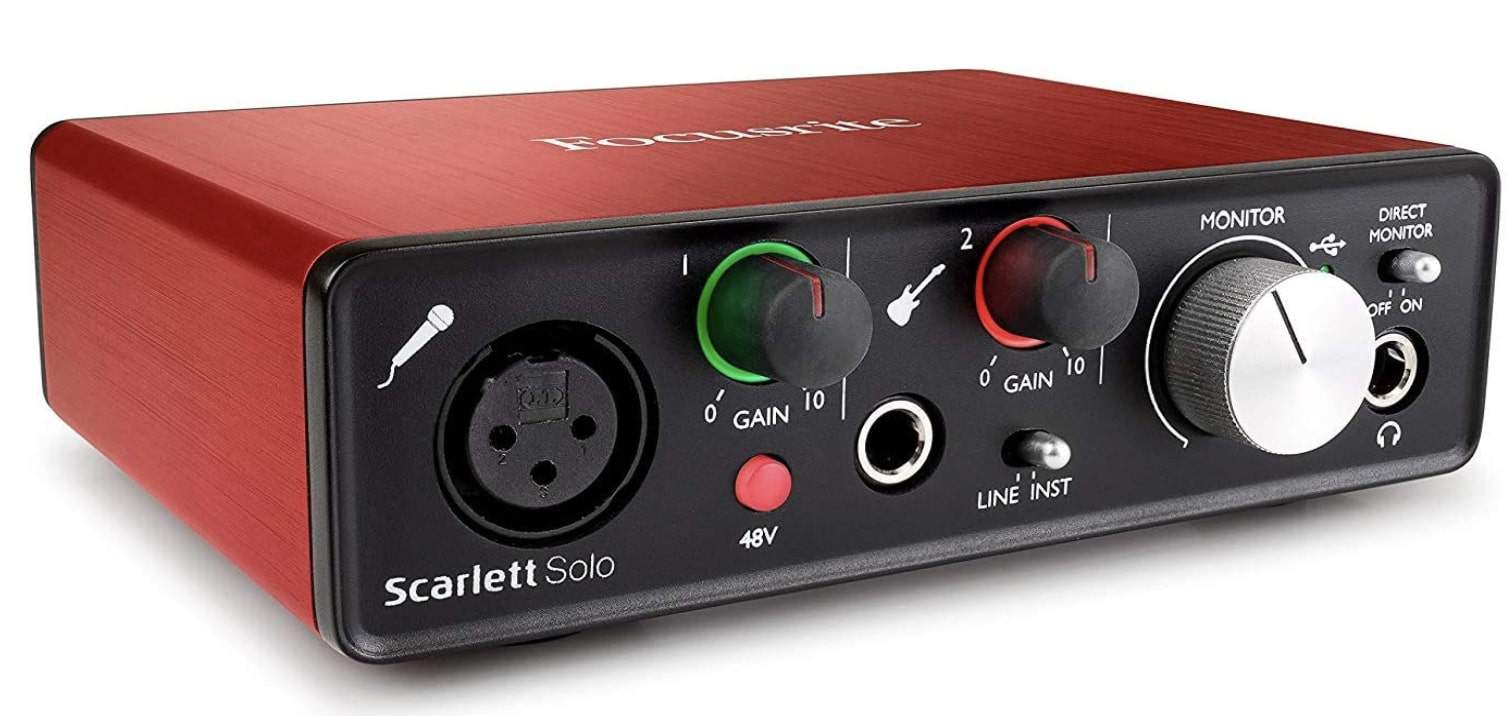 For its size, the Focusrite Scarlett Solo is an amazing audio interface with impressive audio recording capabilities, solid preamps, and a minimalist yet intuitive interface. For starters, the interface features one instrument input, Stereo line outputs on RCA phono for connecting to home speakers.
All this work to pipe Fedmyster's audios into one unit while still giving him legroom to control the volume of his Audio Technica2020USB+ without minimizing his game volume..
Further, the interface currently comes with a limited time offer Venomode DeeQ, Maximal 2, and Pivot, plug-ins upon registration and download. Other key features include super-low latency when he uses his plug-ins in real time without the need for DSP.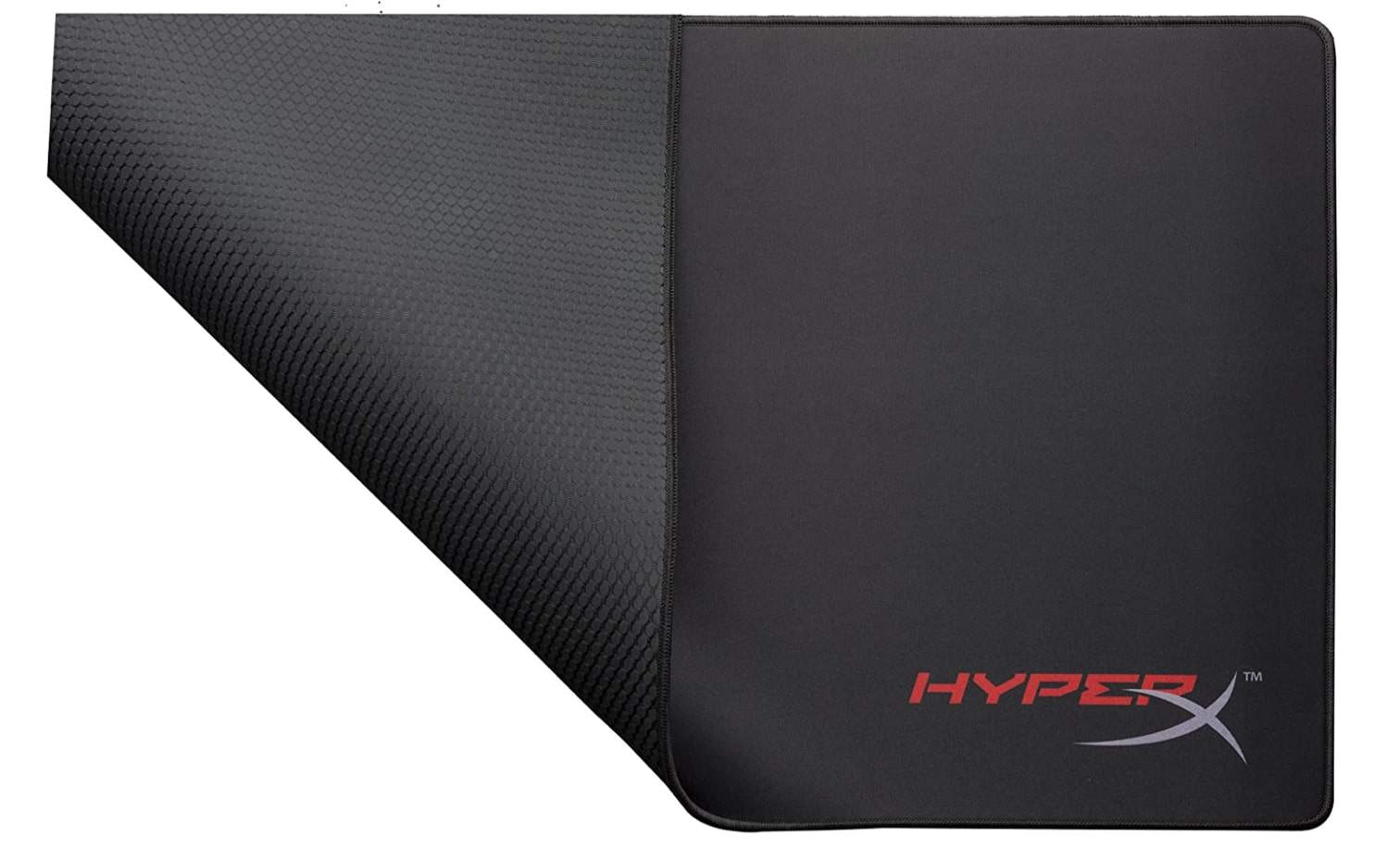 As Juansguarnizocan attest, HyperX have overtime mastered the art of designing their products to meet their clients at their point of need. For instance, their Fury S XL pad is designed with a natural rubber textured underside that keeps it stuck to gaming tables. This ensures that tracking and mouse sensors are accurately and precisely picked.
Further, its densely woven surface provides a generous area for accurate optical tracking to guarantee Fedmyster a very smooth, even, and consistent mousing surface. Pair this with a portable material that is extensively durable and you will concur that it does stack pretty well against competition.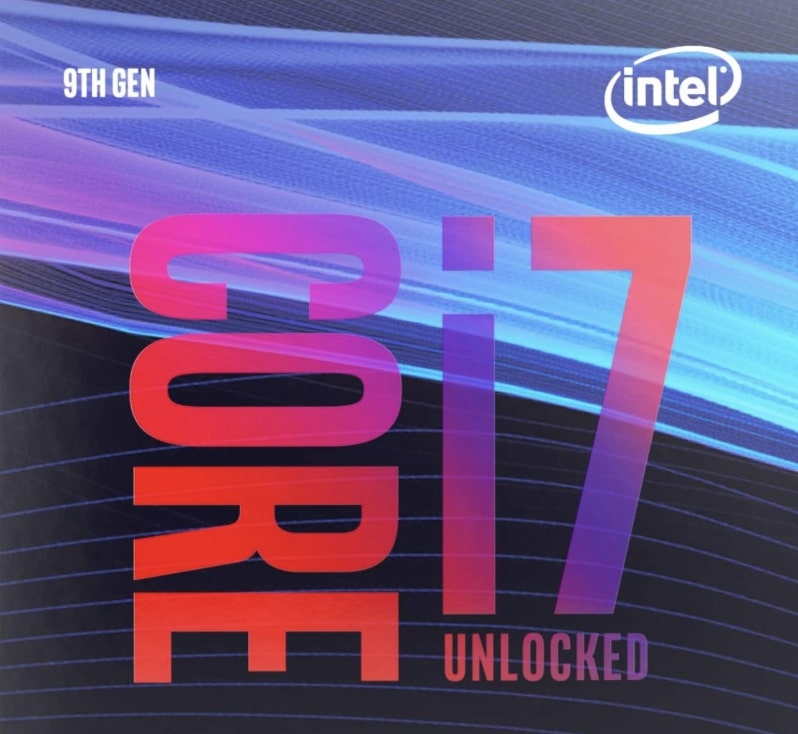 The i7-9700K is Fedmyster's choice of CPU. This impressive mid-priced gaming CPU comes with eight cores and eight threads of Coffee Lake refresh goodness within, and a max boost clock of 4.9GHz.
Simply put, it has what it takes to pump hundreds of frames per second in tandem with the fast-paced nature of LoL and Fortnite settings. Further, it is free of the many bottlenecks that the less core bearing intel processors suffer from. Even more impressive is that it uses even lesser power than its pricier brethrens saving Fedmysters bloated power bills.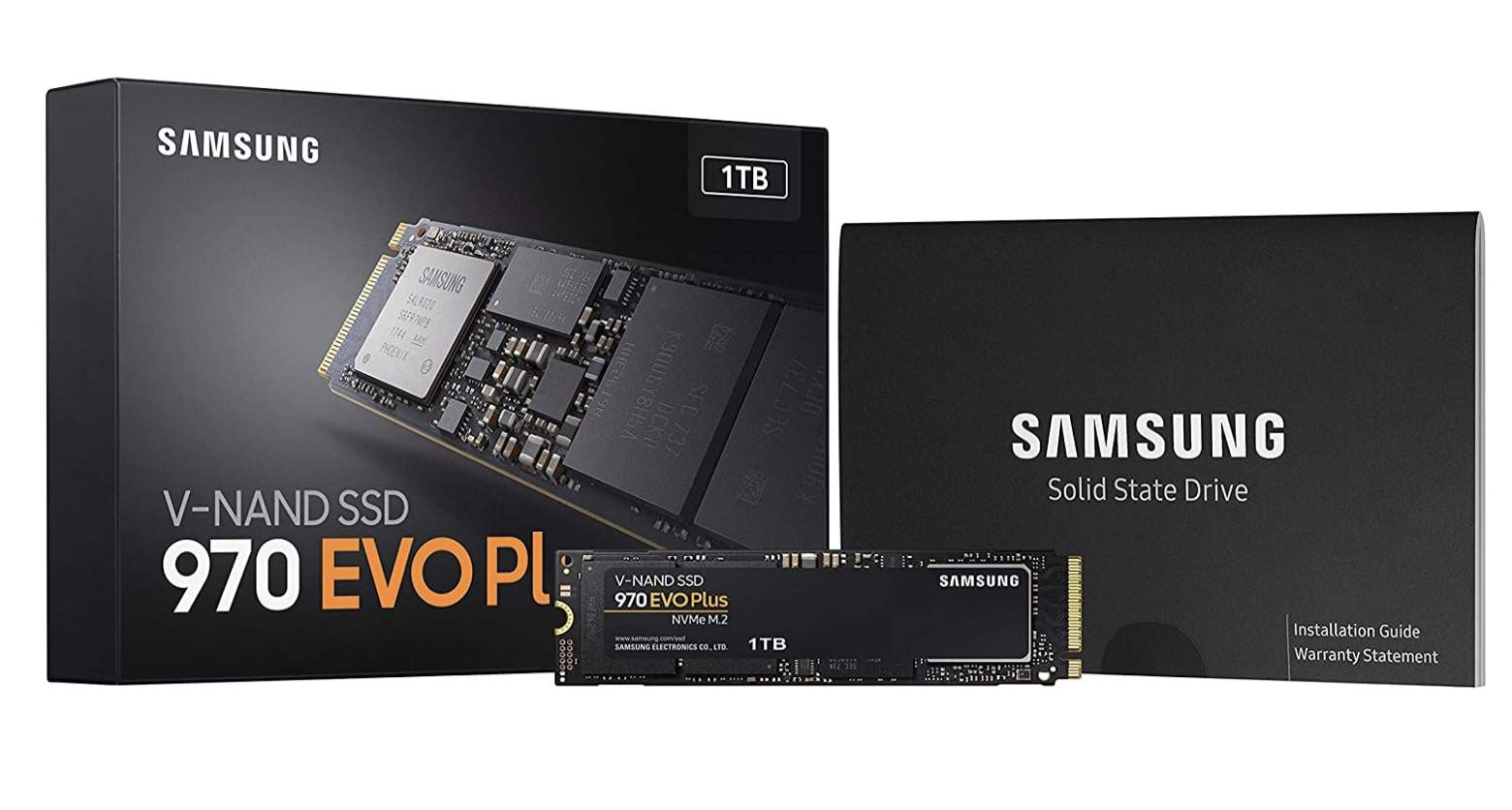 While the Samsung 970 EVO may not stack well against competitors in terms of price, it easily outcompetes most gaming SSDs in the market today.
For starters, it features the newer and innovative V-nand technology that is synonymous with low latency, lighting fast read/write speed, enhanced bandwidth, and power efficieny.
Further, the SSD boasts of a superior heat dissipation dynamic guard. Thanks to this optimization, Fedmyster can enjoy consistent peak performance as the technology constantly monitors and maintains optimal operating temperatures.
Other key features include automatic firmware updates and a 5-year limited warranty to inspire confidence in the SSD.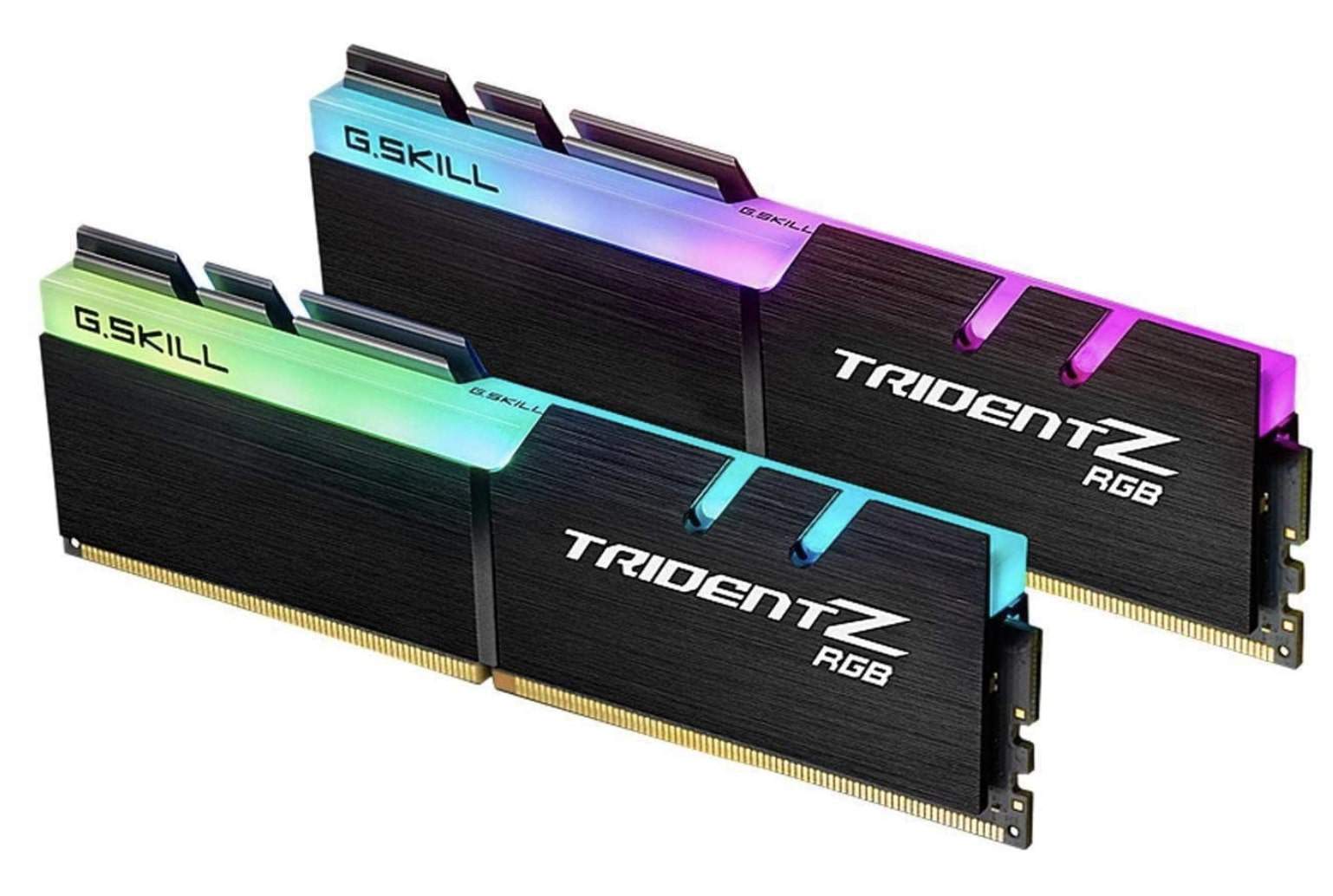 As Gronkh, Kyedae and Stableronaldo can attest, G Skill has built a reputation as a manufacturer of system memories with striking design and that ooze solid reliability. It is therefore not by chance that Fedmyster counts on this memory series to deliver his top tier streams.
Fedmyster's Family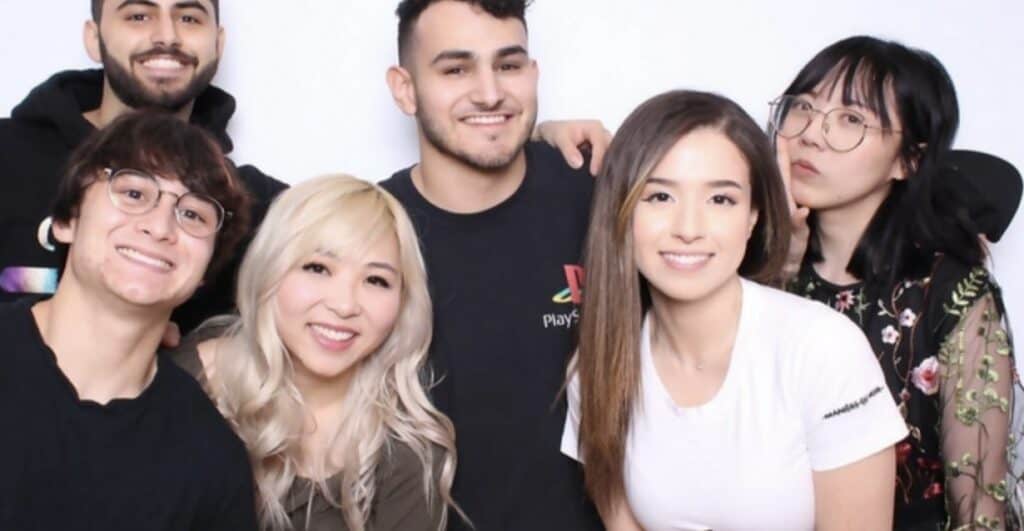 As of this writing, Fedmyster is single, like LowTierGod, and Greekgodx. Rumor has it that he was once in a relationship a few years ago, but things didn't work out between him and his ex – so they broke up.
The identity of Fedmyster's ex-girlfriend could be Plushys, although the two never confirmed their relationship.
And even if they were romantically involved, it wasn't serious as she said Fedmyster wasn't consistent, and he ghosted her on several occasions.
See also: Ludwig Bio
Fedmyster's Net Worth and Career Earnings
As of writing, Fedmyster has an estimated net worth of $128,000, earned through these ways:
Twitch 
Fedmyster could have earned a significant sum back when he streamed regularly. But unfortunately, he hasn't been consistent for the past two years. This has led us to believe he's not made any money on Twitch recently.
YouTube
Presently, Fedmyster's YouTube channel has amassed 401K subscribers and 22,545,749 views. We suppose he's already monetized it, so he could have received thousands of dollars in YouTube payouts.
Even so, his earnings from this platform have gradually reduced due to minimal activity in the past few years.
According to our research, Fedmyster made less than $2K on YouTube in 2021.
On the upside, he still has a large YouTube fanbase that could help him earn more if he started creating content again.
Competitive Play
So far, Fedmyster has earned $3,423.67 from four tournaments. He played two Apex Legends games to bring in $2,323.67. Two Call of Duty: Warzone games enabled him to earn $1,100.00, 32.13% of his total prize money earned.
Notably, Fedmyster played these titles as a free agent when he was 24 (in 2019 & 2020).
Video Editing 
Fedmyster worked as a video editor for Life Lab, IWDominate, and OfflineTV. We couldn't uncover any details regarding his salaries from these companies, but we're sure they played a part in determining his current net worth.
Fedmyster's Retirement and Post Professional 
In June 2021, Fedmyster announced in a stream that he was taking a hiatus from creating content and streaming to work on various aspects of his personal life. He returned to Twitch a few months later but has only streamed six times since then. We're yet to hear details about his retirement or post-professional plans, but we suppose he'll bounce back eventually.
Fedmyster's Merch 
As a fan of Fedmyster, you can make an effort to purchase some of his merch. Your options include: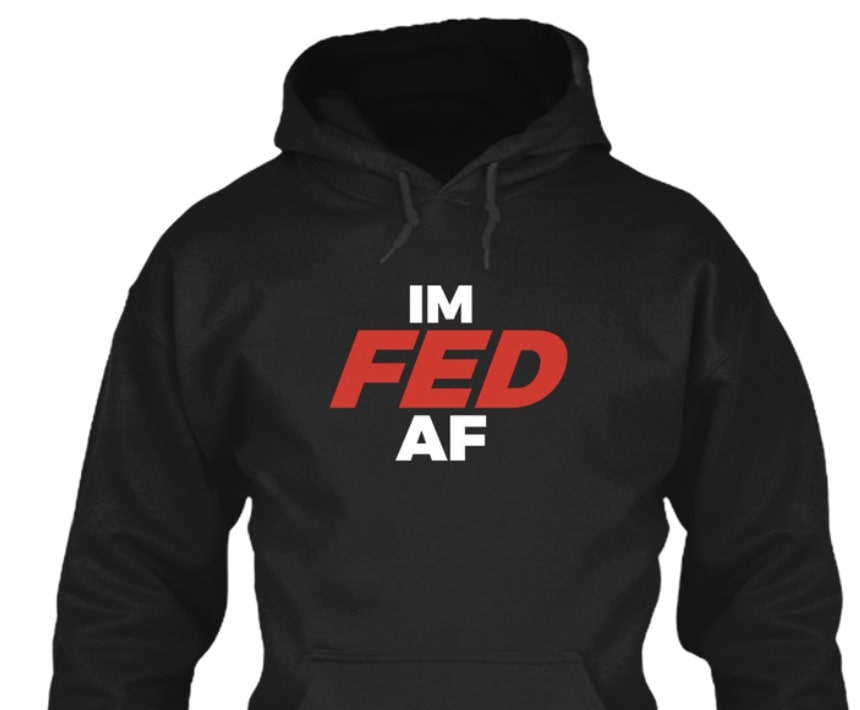 Interested in a pullover hoodie? Consider this one available in black and sizes ranging between small and 5XL. It's constructed from a durable cotton/poly blend, making it comfy, breathable, and tear-resistant.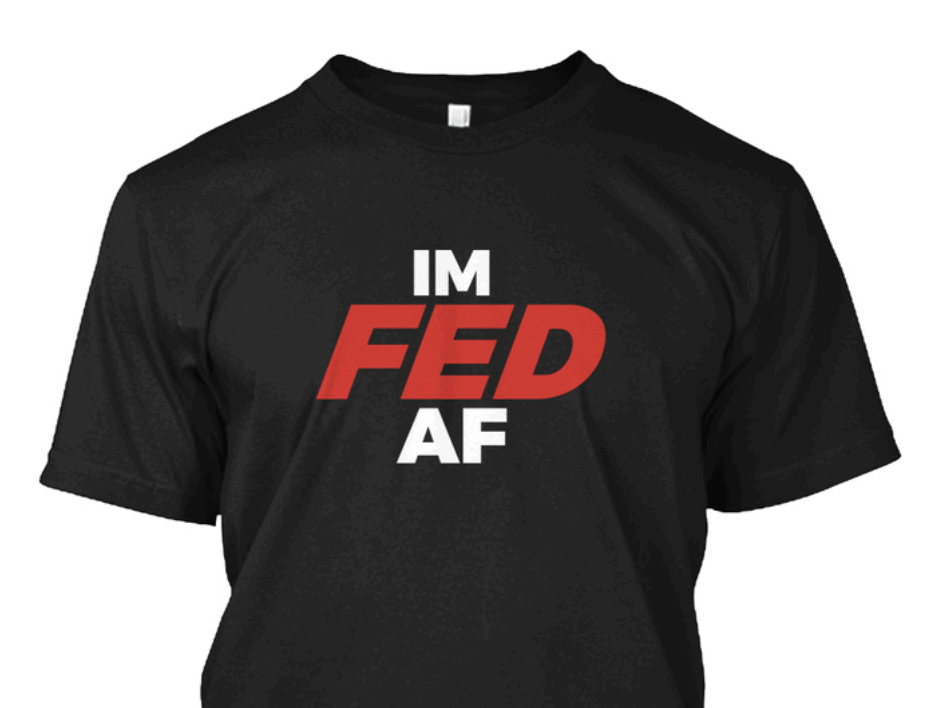 If you're enthusiastic about short-sleeved crewneck t-shirts, this could be worth your hard-earned cash. We like that it's unisex and made from durable fabric. In addition, you have over six sizes to pick from.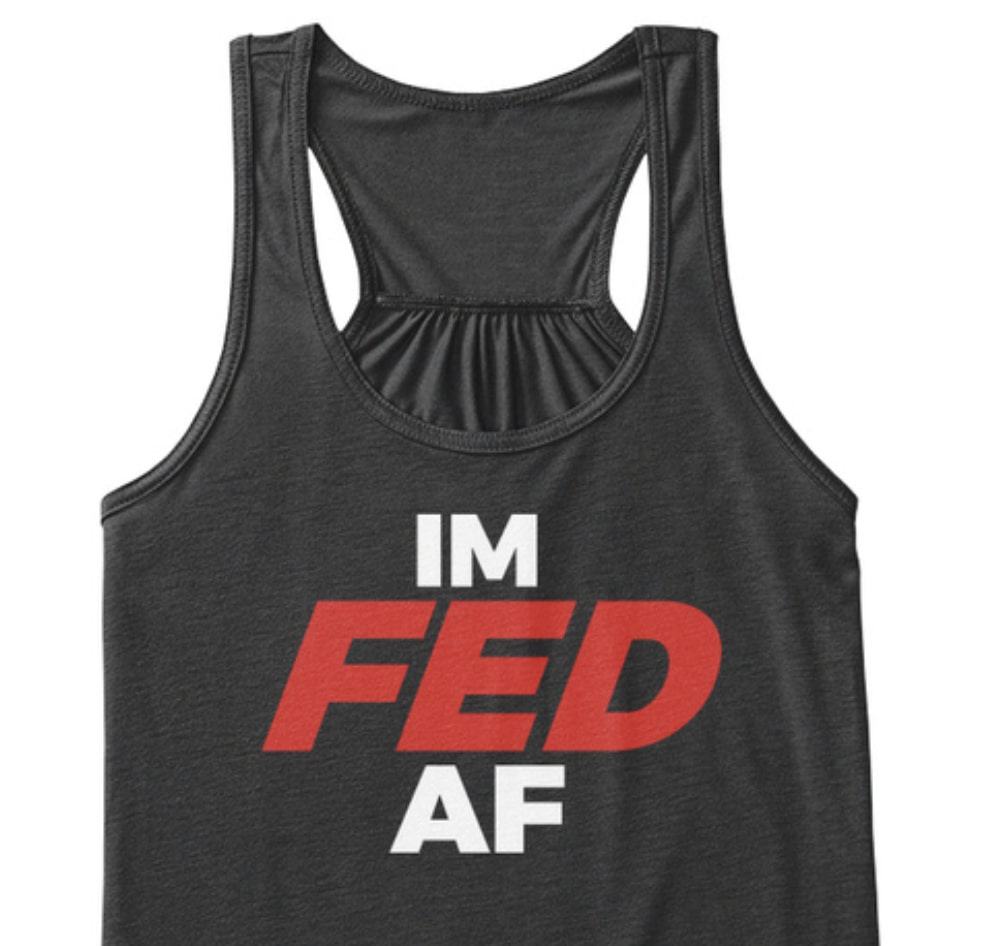 Get this dark heather flowy tank top designed for women. Its relaxed fit allows it to look perfect no matter your body shape. Besides, it's made from 65% polyester and 35% viscose, making it soft, comfortable, and durable if well-maintained.
Here's another item you can buy to show your support for this streamer. It comes with a scoop neck and lasting, comfy fabric.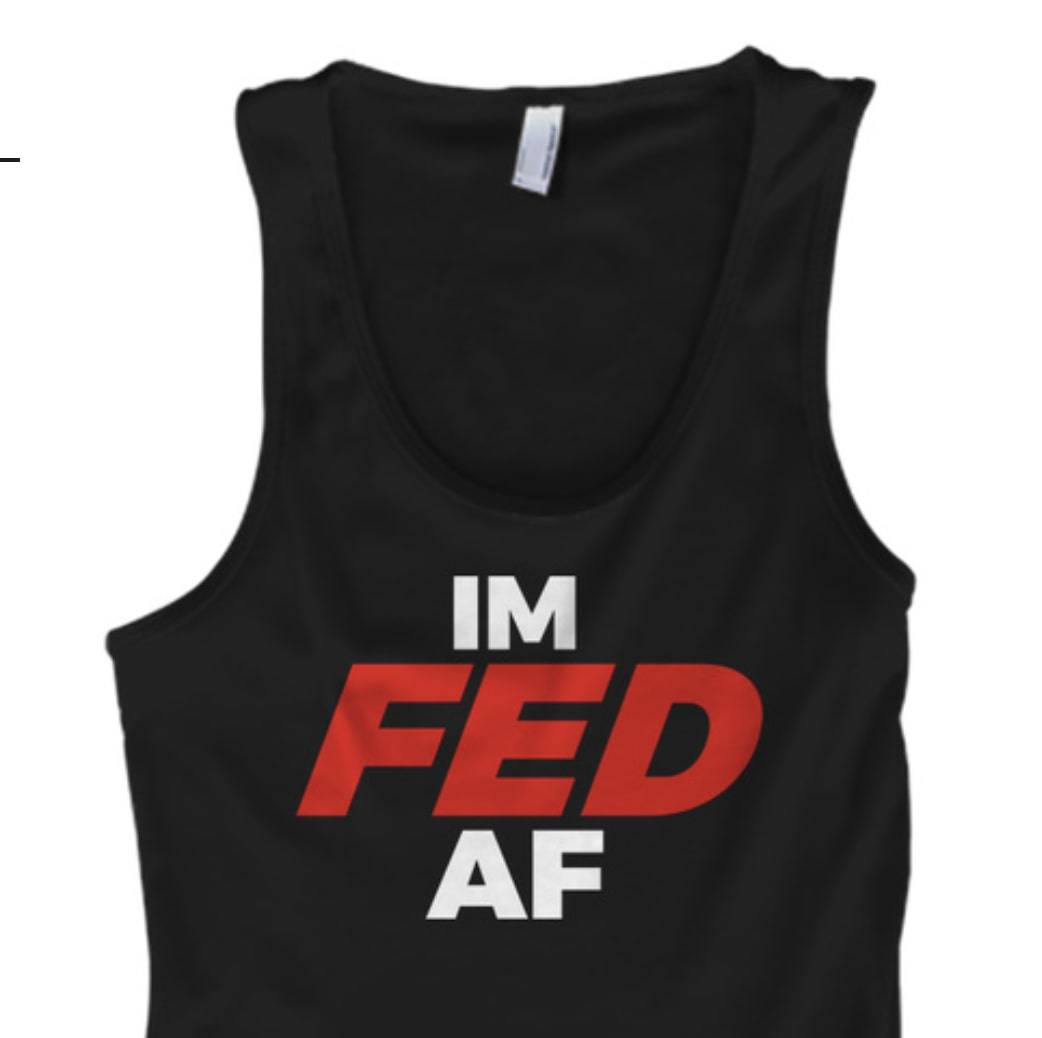 One of the great features of this trendy unisex top tank is its durable cotton fabric. In addition, it also comes in many sizes and several colors, including black and heather. In addition, it has a beautiful graphic print on its front to enhance its style.
Frequently Asked Questions about Fedmyster
Question: Does Fedmyster have a streaming schedule?
Answer: As of writing, Fedmyster doesn't have a streaming schedule. In fact, he's been a bit out of action since his sexual misconduct allegations in 2020.
Question: What does Fedmyster do to earn a living now?
Answer: Fedmyster hasn't mentioned what he's been doing to earn money as he's not been streaming that often or creating YouTube content.
Question: How many followers does Fedmyster have on Twitch?
Answer: Fedmyster's Twitch channel boasts 540K followers.
Question: Where was Fedmyster born?
Answer: Fedmyster's home area is Granada Hills.
Recommended Reads
Research Citations 
https://twitchtracker.com/fedmyster/streams
https://www.dexerto.com/entertainment/what-happened-to-fedmyster-twitch-streamer-goes-dark-on-social-media-1786405/
https://www.twitch.tv/fedmyster/about
https://www.amazon.co.uk/Fedmyster-Federico-Michael-Gaytan-Biography-ebook/dp/B09X43KG2M
https://kotaku.com/you-likely-never-saw-twitchs-most-popular-emote-1825898916
https://us.youtubers.me/fedmyster/youtube-estimated-earnings
https://www.esportsearnings.com/players/71157-fedmyster-federico-gaytan
https://www.youtube.com/c/Fedmyster/about
https://esportspedia.com/streamers/Fedmyster
https://toptwitchstreamers.com/streamer/fedmyster/
https://www.talkesport.com/entertainment/pokimane-fedmyster-drama-explained/