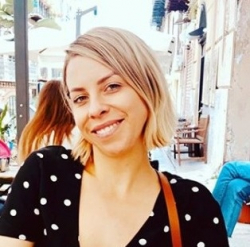 Latest posts by Jodie Chiffey
(see all)
Whether you know him from YouTube or Twitch, Ludwig "Ludwig" Anders Ahgren is a respected figure in the entire video gaming community.
Many people deem him a player of uncommon talent. He's demonstrated an impressive capability to switch between titles like Just Chatting, Among Us, Minecraft, Chess, Valorant, and Super Mario 64 and still deliver the most exhilarating streaming sessions.
Ludwig also overflows with charisma, which has made his job as an esports commentator seem so easy. If you have watched many Super Smash Bros. Melee tournaments, you can attest to this.
With a superb reputation like his, plenty of other gamers have been quick to be associated with this California-based streamer, such as Disguised Toast, Valkyrae, Cr1TiKaL, Pokimane, and Sykkuno.
We bet your interest in Ludwig is already piqued. Well, here's everything we found out about him to help you satiate it, including how his streaming career has become such a colossal success!
| | |
| --- | --- |
| Real Name | Ludwig Anders Ahgren |
| Birthdate | July 6, 1995 |
| Birthplace | United States |
| Nickname | Ludwig |
| Height | 5 feet, 8 inches |
| Nationality | American |
| Zodiac Sign | Cancer |
| Siblings | Ludwig has a sister |
| Children | N/A |
| Girlfriend | QTCinderella |
| Games Played | Super Smash Bros. Melee, Just Chatting, Minecraft, Among Us, Valorant, etc |
| Net Worth | $6.42M |
| Social Media | Twitch: ludwig, YouTube: Ludwig, Mogul Mail, Twitter: @LudwigAhgren, Instagram: Ludwig Ahgren |
| Awards | At the 2022 Streamer Awards, Ludwig won the Streamer of the Year award, and he was nominated for the Best Variety Streamer award at the same event. |
| Last Updated | May 2022 |
Ludwig's Birthplace and Early Life
Ludwig's was born on July 6, 1995 to his parents who hailed from Hollis, New Hampshire. He lived in a French American bilingual household where he grew up with his sister. Sadly, at 10, he lost his dad to a tragic alcohol poisoning accident, leaving only his mom to take care of them.
When this Twitch decoration was in 5th grade, he knew with absolute clarity that his calling was to entertain others. And he was ready to undergo the pain of exploring various fields to discover what he was really meant to do in life.
Education 
During his time at Hollis/Brookline High School, Ludwig joined the drama club and even landed a starring role in the institution's Legally Blonde production. By the time he graduated, he had performed various shows and garnered considerable attention and admiration from his peers.
Ludwig went to Arizona State University to study English Literature and Journalism. Since he still clung to the hope that his dream to become a distinguished entertainer could come true, he applied to a few comedy clubs and an acapella group. To his dismay, he didn't qualify for any of them.
This prompted him to create his own table by teaming up with other 'rejected upcoming stars' to start their own comedy group.
Life Before Streaming 
Ludwig worked in Los Angeles as a web editorial manager before setting his eyes on a professional streaming career.
He was also employed by Best Buy, a popular online store specializing in selling technological products such as computers, mobile phones, and video games.
How Did Ludwig Get Started Gaming? 
By the time Ludwig joined the professional video gaming scene, he was no novice. He'd started making montage videos during his high school days, though he didn't tell any of his pals about it.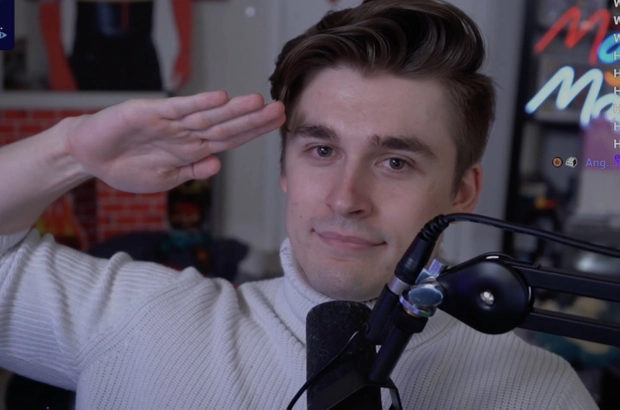 Around the same time, he joined YouTube to share his gaming content.
In the university, Ludwig seized every opportunity to figure out things that would help grow his budding career as an entertainer. This was how he found himself playing video games such as Call of Duty and Super Smash Bros. Melee. Sooner rather than later, he discovered Twitch and invested many hours watching already established streamers to learn the ropes.
Streaming Career 
Ludwig kicked off his streaming journey in 2018. At the time, this was just a part-time pursuit he juggled with his commentating career, which he'd started earlier, and a managerial job.
In 2019, the company Ludwig was working for began crumbling, and he took this as a sign to let go and focus on streaming full-time. Fortunately, the odds were in his favor as his Twitch channel was gaining a lot of traction.
Towards the end of 2020, Ludwig could see the incredible results of all the time and work he'd put into his streaming career. His now 3.1M-follower Twitch channel had already accrued over 1M devotees, which was, and still is, a huge deal.
Hivemind 
In January 2021, Ludwig joined hands with MoistCr1TiKaL to co-host Hivemind, a top-rated Twitch gameshow where four contestants play games alongside the contestants. More often than not, these are Twitch stars or digital celebrities with a penchant for gaming.
Hivemind boasts a survey-based format. After the question is presented, viewers are given 60 seconds to provide answers, upon which the six most popular ones are selected. Then, the contestants make predictions, with each guess bearing some points. The winner is the individual who amasses most of the latter.
Ludwig's "Subathon" 30-day stream massively boosted his following. He started it on March 14, 2021, and ended with more than 280,000 concurrent subscribers at its peak, breaking Tyler "Ninja" Blevin's record of 269,154 in 2018.
YouTube Gaming
Towards the end of November 2021, Ludwig divulged he was leaving Twitch after signing an exclusive contract with YouTube Gaming.
Ludwig's Videos 
In this thrilling 19-minute plus video, Ludwig engages a guest Youtuber by the name of Valkyrae. Rae, a renowned youtube influencer challenged Ludwig to a variety of gaming activities with the aim to embarrass Ludwig.
Unknown to her, Ludwig has taken ages to refine his craft and is more than willing to take any challenge head-on. With background memes and comments from viewers, they both get down to doing what they know best.
From speed typing to fast-paced shoutout games, the brovsbro challenge beautifully transitions between scenes to help separate the wheat from the chaff. Guess who won them all?
Could you ever imagine calling your cat Marble? No? Well, Ludwig's fans think otherwise. They suggested and voted for the best-sounding name in this fiercely contested name-choosing live stream.
From cute names like kittycinderella, historically awakening names like Stalin, to socially unacceptable names like cracker and everything in between, Ludwig got more than he probably bargained for in this highly viewed video.
The result, a beautiful name to match the cutest fluffy animal any pet lover could gladly have by their side. Here the video of how the name Tyler Blevins got vetoed to clear the way for Marble.
Ludwig's Gaming Setup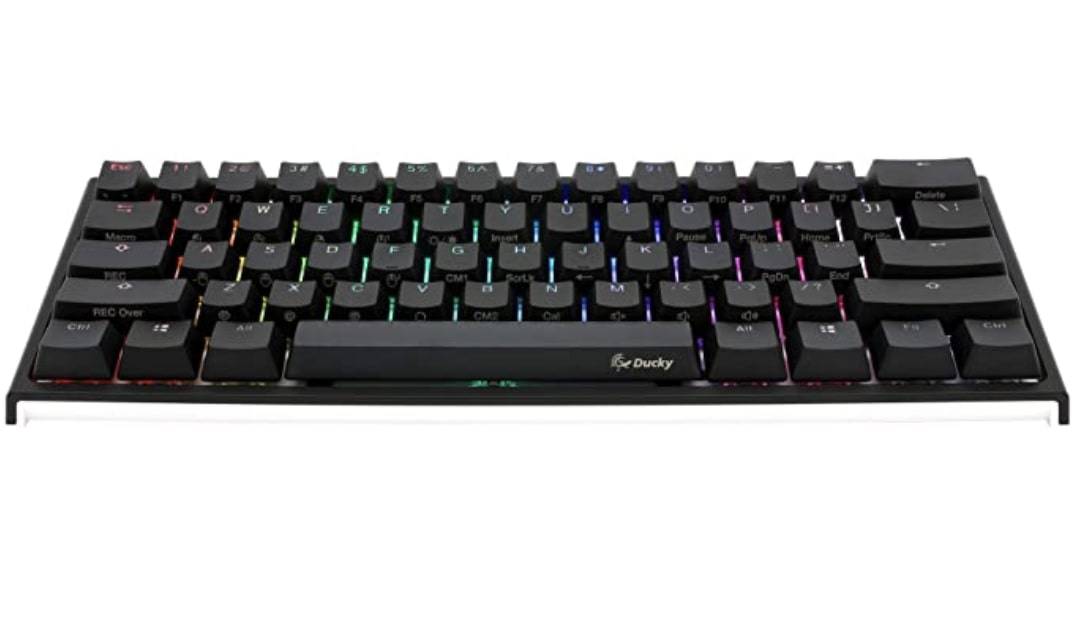 Ludwig likes the Ducky One 2 Mini RGB, a premium keyboard with a new bezel design and 61 German-made Cherry MX key switches. It sports a classic 60% design that leaves plenty of room on your gaming desk.
This compact keyboard is undoubtedly one of the best-looking options on the market, thanks to its RGB illumination and stylish black and white shell. You'll definitely appreciate the USB Type-C connection, and there's also a standard USB port. Besides, the 3 adjustable placement angles are a fine point!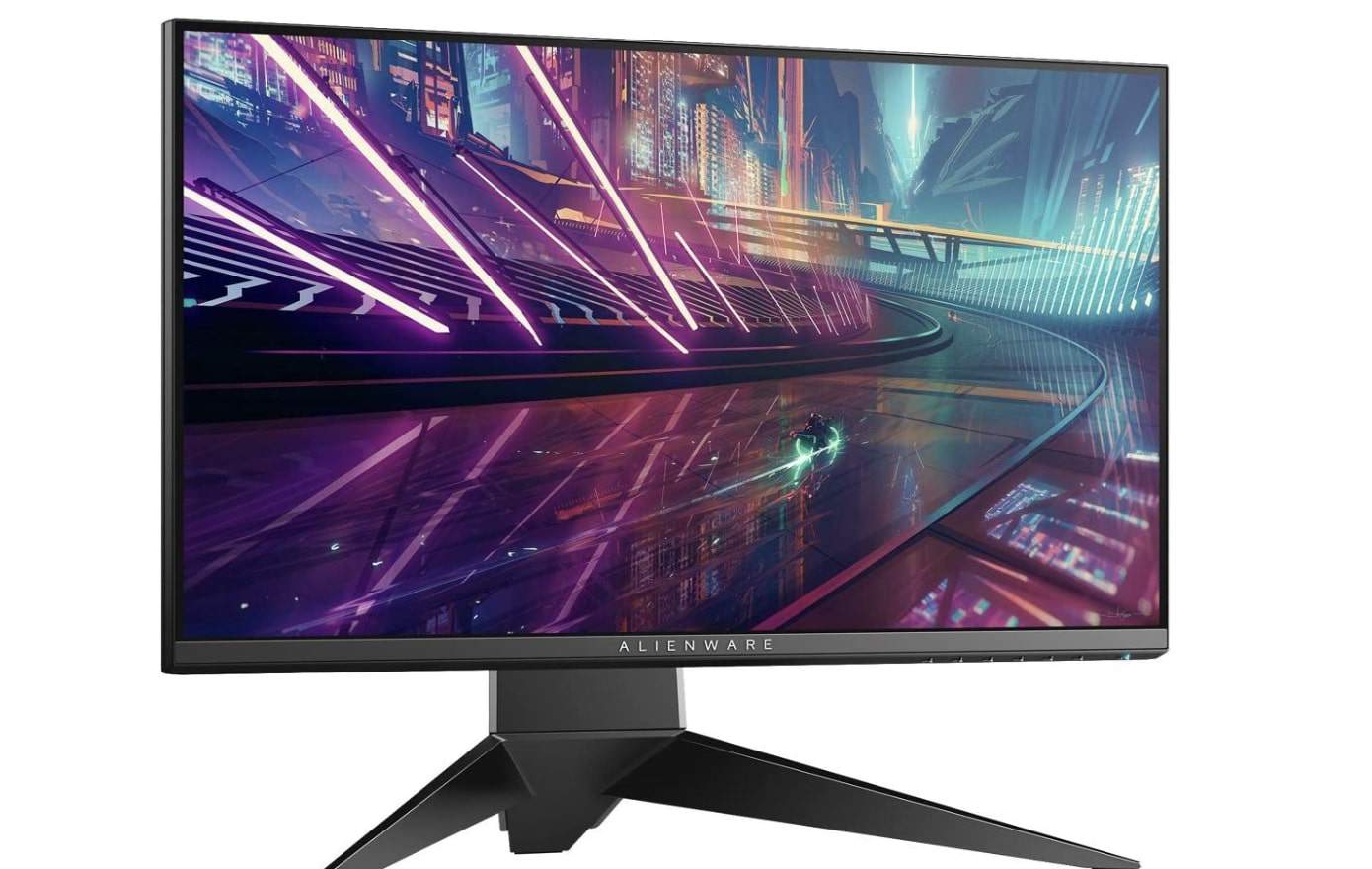 The Alienware AW2518H is known for its quintessential design and other fantastic features, which have made it a top pick for eSport players like Ludwig, Ewokttv, and Ninja. With its NVIDIA G-SYNC™ technology and custom RGB lighting system, it's precisely what you need to enjoy the most electrifying gaming sessions.
The AW2518H is built to meet the expectations of every pro player. It delivers rapid refresh rates of up to 240Hz, with minimal screen tearing, display stutter, and input lag, allowing you to throw yourself into smooth, responsive gameplay. In addition, this monitor leverages NVIDIA's ULMB that reduces blur to guarantee unmatched clarity.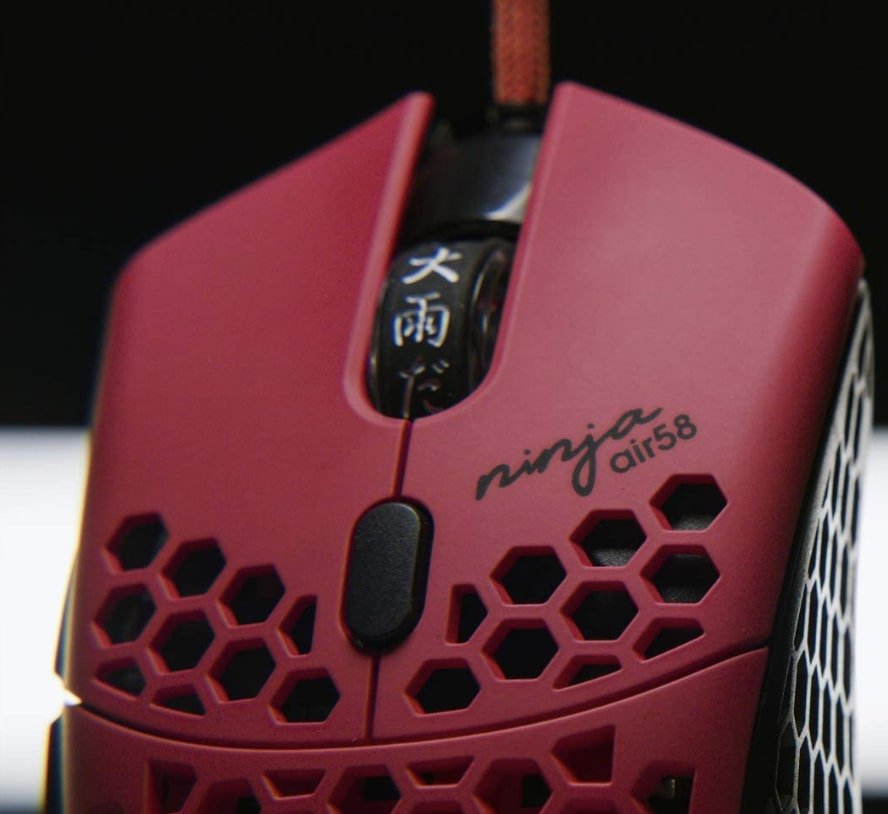 Ludwig exploits the same mouse as Ninja and Summit1g. There's little doubt that the Air58 is a worthy mouse, and we're not even speaking from a marketing standpoint. It's ultra-lightweight and has a fantastic shape and zero bells and whistles.
At first glance, you'll notice the Air58's holes, designed to ensure your hand doesn't sweat even during high-intensity gaming sessions. And despite them, its construction is pretty solid, so it doesn't flex when gripped firmly or clank when shaken. Something else you'll observe about this gaming mouse is its great buttons, which are perfectly placed, tactile, and super responsive.
Ludwig's Microphone: Shure SM7B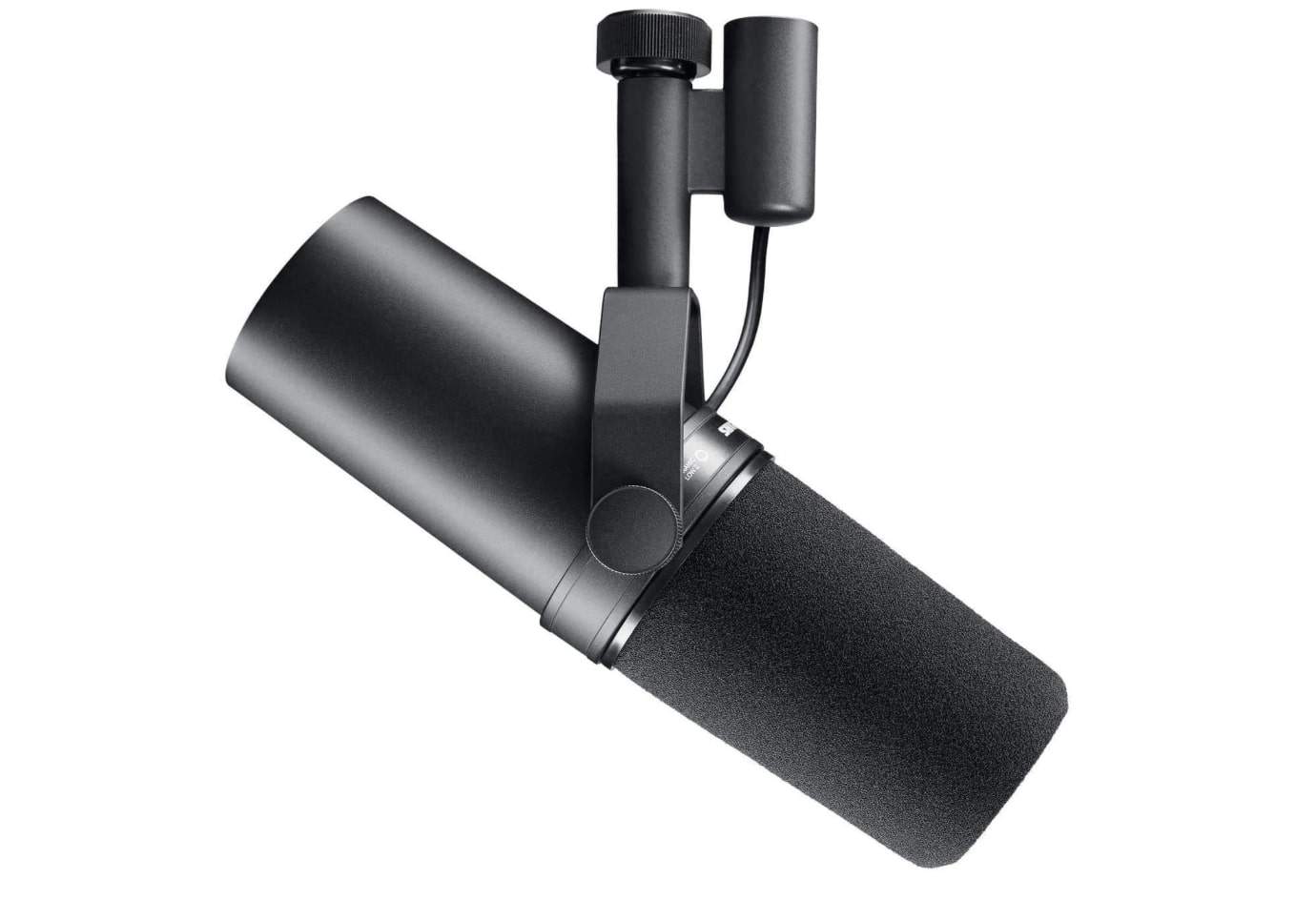 If you've been following our Pro Gamers Age series, you probably know that the Shure SM7B is one of the most favored mics in the streaming world. And Ludwig is among the gamers taking advantage of its superb features. These include its dynamic cartridge designed to produce a warm, clean, natural voice and reliable XLR connection with an audio interface to grant you complete control over the sound production.
The Shure SM7B also boasts a classic cardioid pattern to dismiss off-axis audio, enabling you to speak at comfy angles without sacrificing quality sound. Other excellent aspects of this mic are its rugged construction for durability and electromagnetic shielding to win against your PC or other streaming equipment's hum.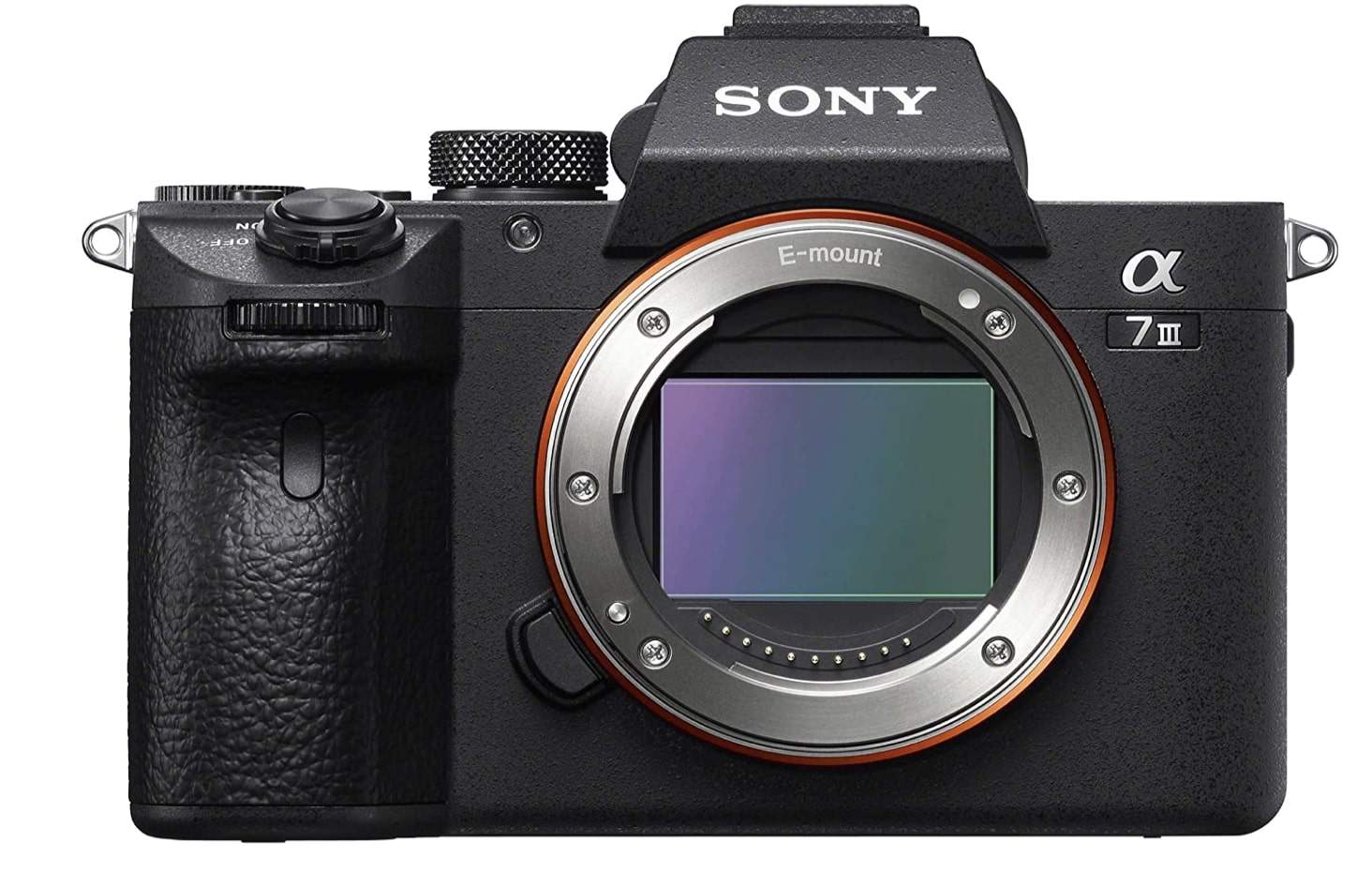 Launched only a few years ago, the Sony A7 III is Ludwig's camera choice. It's a reliable all-rounder famous for its 10fps continuous shooting capability, highly advanced AF system, and 93% autofocus coverage to facilitate faster and more dependable subject tracking.
Besides, the Sony A7 III has a sophisticated 24.2MP BSI full-frame image sensor that works in tandem with the BIONZ X processor to deliver high-resolution videos and stills. This sensor structure is also designed to function with an anti-reflection coating and a gapless on-chip lens for better light collection. You might also like the AF joystick, in-body image stabilization, and dual SD memory card slots.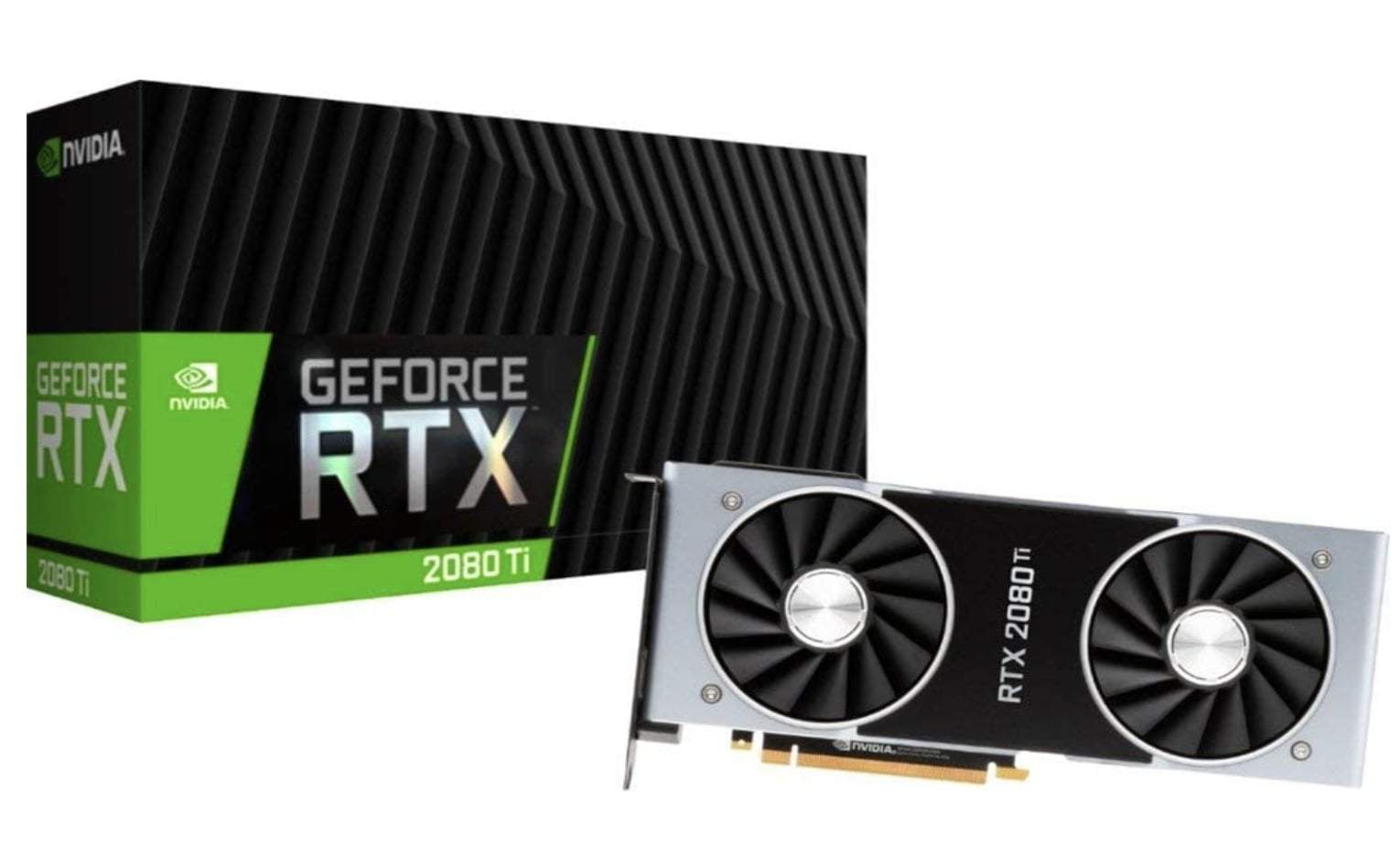 The DT 990 Pro headphones are recognized for their great sound, comfort, and durability, so we weren't surprised to find out that Ludwig utilizes them.
This headset features velour-wrapped memory foam padding, which makes it wearable for many hours. Its open design delivers a spacious speaker-like sound that leaves room for little distractions while you're gaming. Moreover, it comes with an ideally intense bass, outstanding spatial reproduction, and distinctive highs.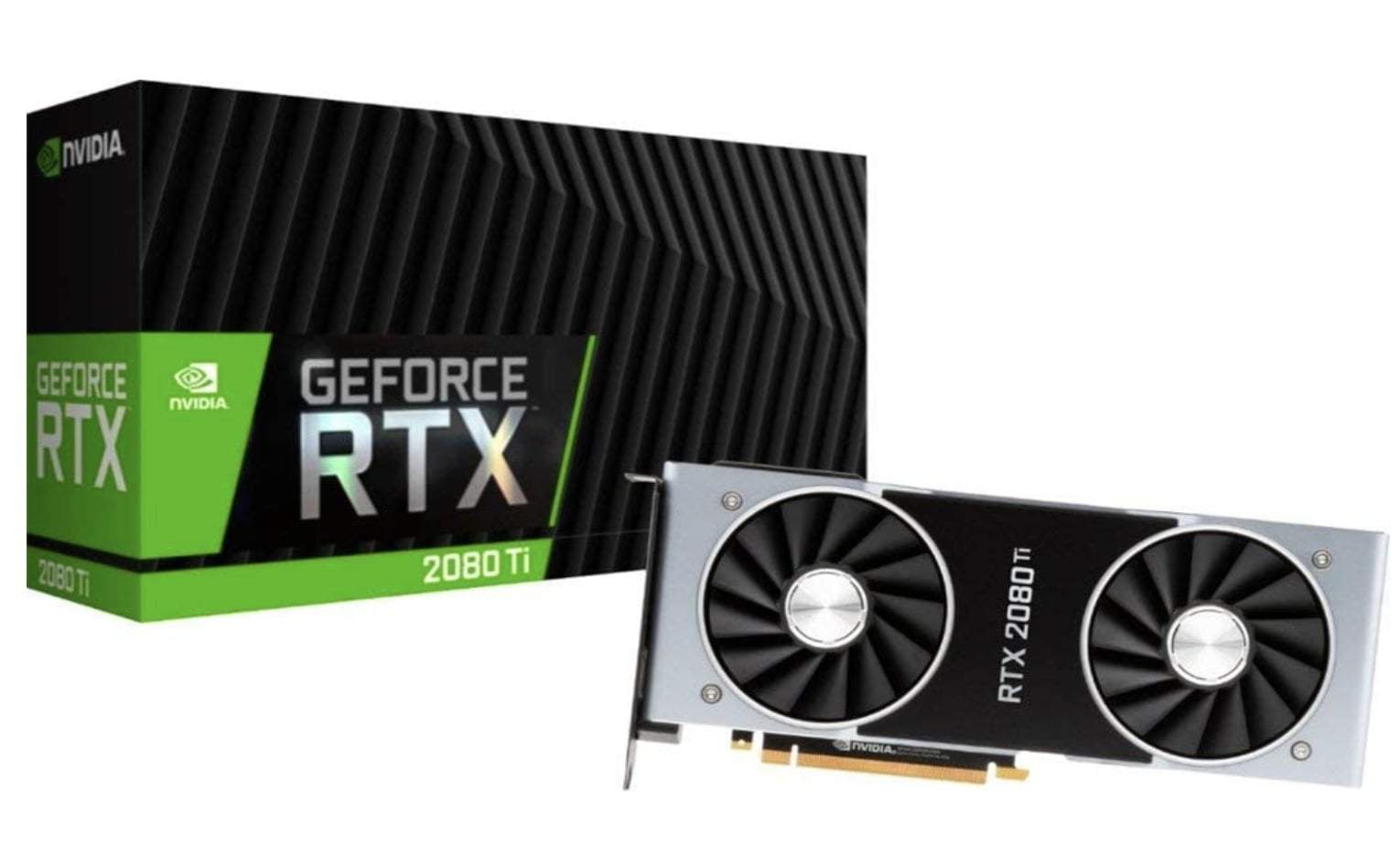 Like Gronkh and AlexiaRaye, Ludwig prefers the NVIDIA GeForce RTX 2080 Ti, which has been a monster in the gaming world for the longest time. Certainly, this is all because of its great feature package that comprises first-class tech, robust NVIDIA Turing™ GPU architecture, and ultra-fast GDDR6 memory.
The GeForce RTX 2080 Ti delivers up to 6X the performance of former-generation graphics cards, making way for incredible gaming realism. It also comes with a leading-edge 13-phase power supply to allow maximum overclocking. And even better, there's a vapor chamber and dual-axial 13-blade fans for the coolest performance.
As you might already know, a quality audio interface comes in handy when you want to reap all the benefits of XLR mics such as the Shure SM7B. Ludwig, like AuronPlay, chose the budget-friendly Focusrite Scarlett 2i2, whose minimal knobs and buttons enhance its usability.
In addition, this audio interface has a USB-C option that you can effortlessly connect to your PC. More convenient features include the six XLR mic-compatible stereo-inch inputs and a switchable Air mode for maximum clarity.
Ludwig's Family 
Even with fame and money, most people still desire to find love. Ludwig was lucky to achieve this feat with QTCinderella, who's also been making waves in the video gaming community.
Perhaps, one of the most interesting things about Ludwig and QTCinderella is they started out as online pals. Since they're both avid content creators, they collaborated on several streams before they decided to connect in person.
So thrilled were these YouTube stars that they documented that first meeting in June 2019 in Los Angeles. And QTCinderella uploaded the vlog on her YouTube channel. From it, their chemistry is evident, explaining why pursuing a romantic relationship seemed the best course of action.
The video got a lot of traffic, and a nostalgic Ludwig would later revisit it and confess to how much fun he had during that first hangout.
Life as a Couple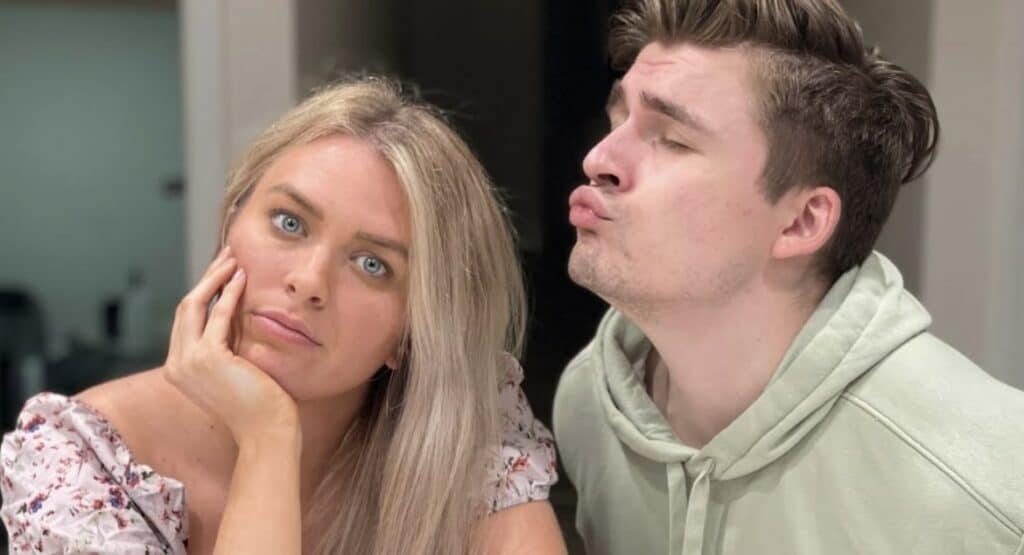 Ludwig and QTCinderella have grown immensely close over the few years they've been an item. They team up on and off camera to create content (including music), run errands, and indulge in amusing stuff such as discovering thrilling destinations.
These gamers' stans have even referred to them as a "streaming power couple" to watch out for. And though they've not disclosed any plans to marry or take their relationship to the next level, they remained a force to be reckoned with.
More about QTCinderella
QTCinderella is a US native born on June 6, 1994. She has an elder sister, but sadly, her mother passed away years ago.
In addition, this comedic talent has a dog and cat named Swift and Ders, respectively.
As a Twitch streamer, she's done pretty well for herself, attracting a large following on this streaming service.
In 2021, QTCinderella became a content creator for TSM, the organization that has also signed Phillip "ImperialHal" Dosen.
Ludwig's Net Worth and Career Earnings
Ludwig is among the big players making big bucks. As of this writing, his net worth is approximately $6.42 million. Let's explore his sources of wealth.
Twitch
Ludwig has made the bulk of his career earnings from Twitch, even though he moved to YouTube Gaming.
Last year, payouts of Twitch's top streamers were leaked, letting the world in on what these creators made between August 2019 and October 2021.
Within that duration, Ludwig's Twitch channel generated $3,290,777.55, making him the 6th best-paid streamer at the time. Those who'd earned more than him were CriticalRole, xQc, summit1g, Tfue, and NICKMERCs.
YouTube
Our research shows that Ludwig is also among the highest-earning YouTubers. As of this writing, he hasn't disclosed the value of the exclusive contract signed with YouTube Gaming last year.
Still, he could be making over $100K monthly from this platform, thanks to his 725,225,300 views on his primary YouTube channel with 2.96M subscribers.
And let's not forget that he has a second YouTube channel with 475K subscribers and 24,114,125 views. We suppose he's monetized it as well, allowing him to rake in some bucks from the content he frequently uploads.
Competitive Play
As of 2021, Ludwig had earned $25,212.50 from 13 tournaments he participated in as a free agent.
Eight Chess games accounted for 83.64% of that sum, while Rocket League and Fall Guys enabled him to bring in the remaining amount.
Sponsorships and Brand Endorsements
Over the years, Ludwig has worked with many sponsors and partners, including Coinbase, American Eagle, G-FUEL, NordVPN, and Rally.
He's been unforthcoming about his earnings from working with these brands. But they have played a part in estimating his value.
Merch Sales 
Ludwig owns this clothing brand with over a hundred pieces, ranging from t-shirts, sweatshirts, and tanks.
This streamer's entrepreneurial skills are commendable. He's done everything to ensure that his customers enjoy the best service. For instance, his online merch store is accessible in 10+ languages, including English, German, Turkish, Italian, and Hindi.
Besides, it offers various payment methods, such as Visa, Mastercard, PayPal, and Discover, to accommodate everyone.
Exact details about Ludwig's merch store profits are unavailable. But we trust they have contributed to his massive net worth.
Ludwig's Retirement and Post Professional
A few months ago, Ludwig found his new home, YouTube Gaming. And he's still working his way around this platform to morph into one of its biggest creators. This has led us to believe retirement is not on his bucket list this year, or at least until his contract with this company expires.
Ludwig's Merch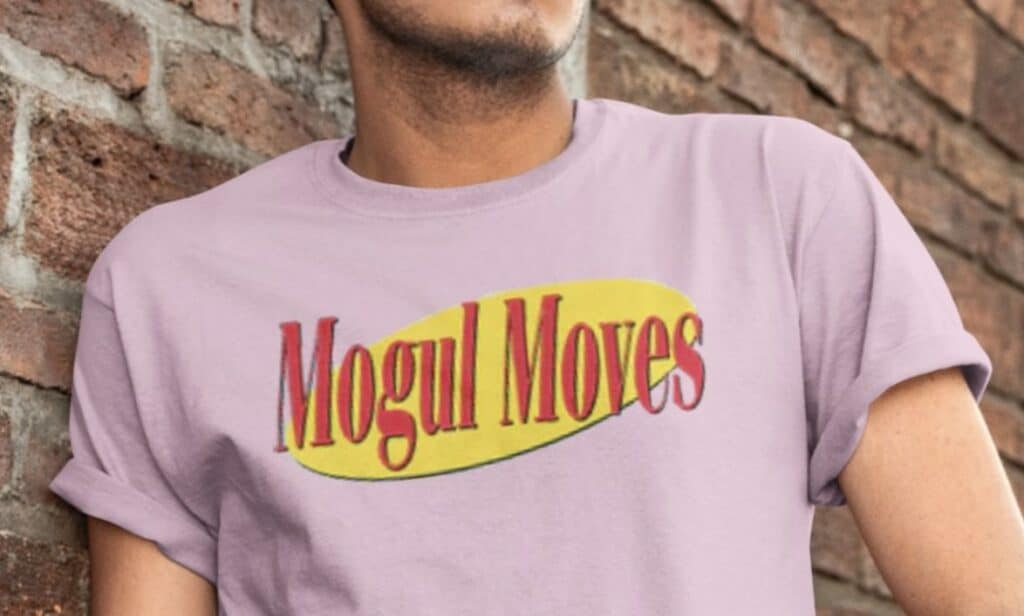 Check out this next-level unisex tee that boasts surprising versatility. It comes with high-quality construction, and a ribbed, double-stitched collar. Ludwig gives you up to 14 color options, including white, light blue, kiwi, royal, chocolate, forest green, and classic pink.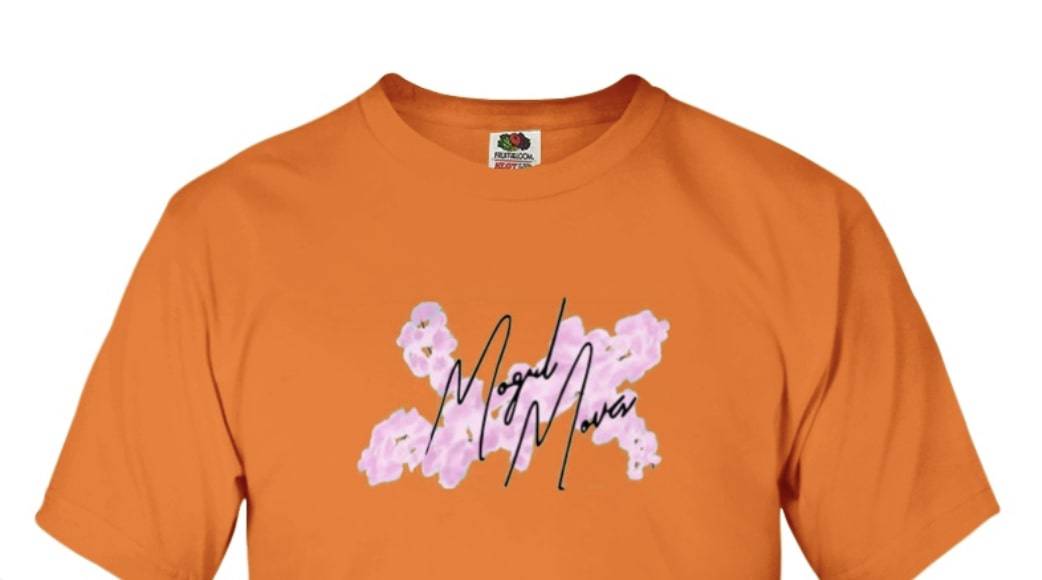 If you're hunting for a durable tee served with a considerable side of style, you may have just found it! This vibrant youth t-shirt comes in colors such as ash, white, kiwi, cyber pink, gold, and burnt orange. Feel free to pair it with any jeans in your wardrobe – that dashing look you crave is a guarantee.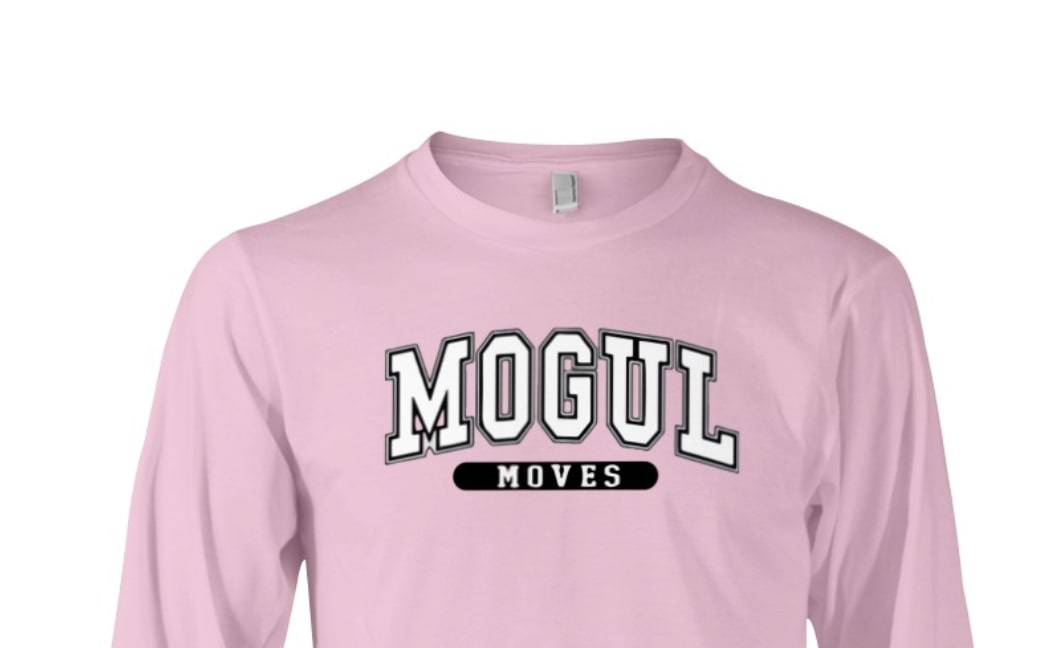 This long-sleeve t-shirt is a wardrobe must-have. Besides its superior construction, you might like its high-density fabric that promises a high level of comfort. The list of available shades is pretty long: navy, white, Carolina blue, gold, forest green, light pink, and red.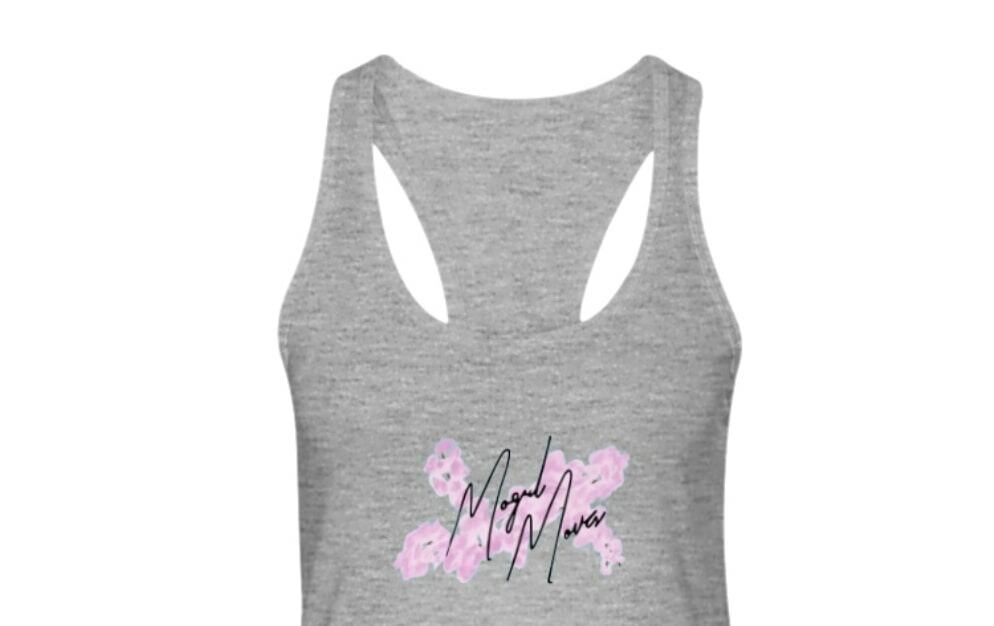 Every lady needs a classy flowy tank based on a timeless design. This one is worth your consideration, owing to its impressive feminine fit, and availability in jazzy colors like royal blue, neon yellow, and red. Others include white, midnight, and athletic heather.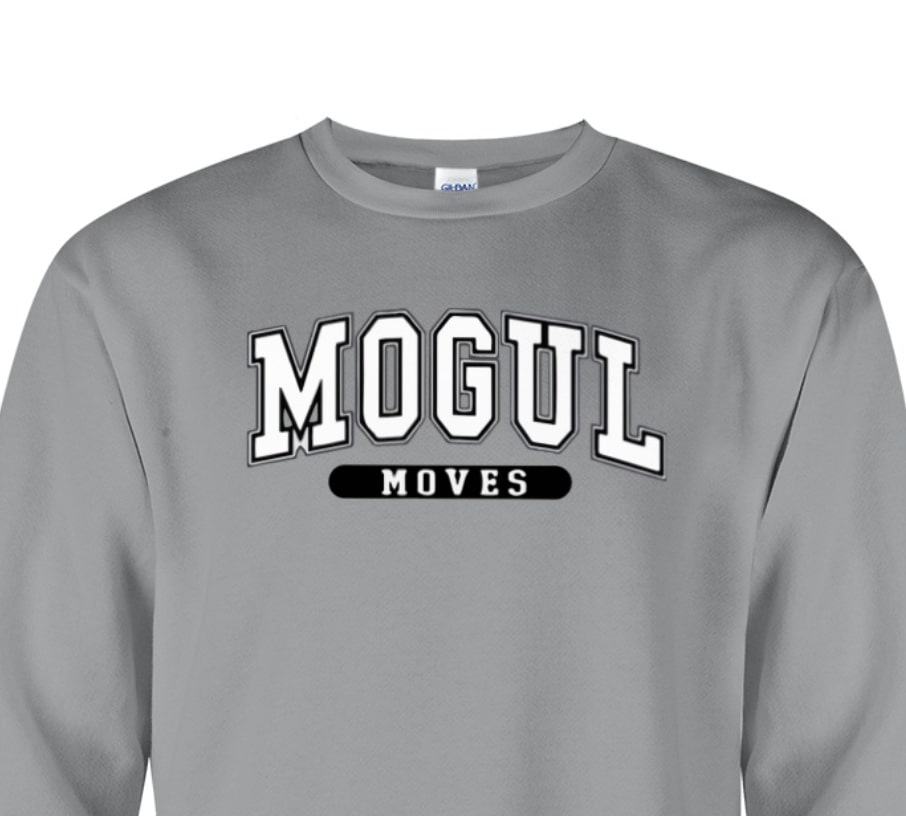 This crewneck sweatshirt come in a fun, simple design. Since it's incredibly wearable, throw on your favorite pair of leggings for your morning jog, or jeans to run your daily errands. The pool of available sizes is impressively massive, and you're also spoiled for choice when it comes to color options.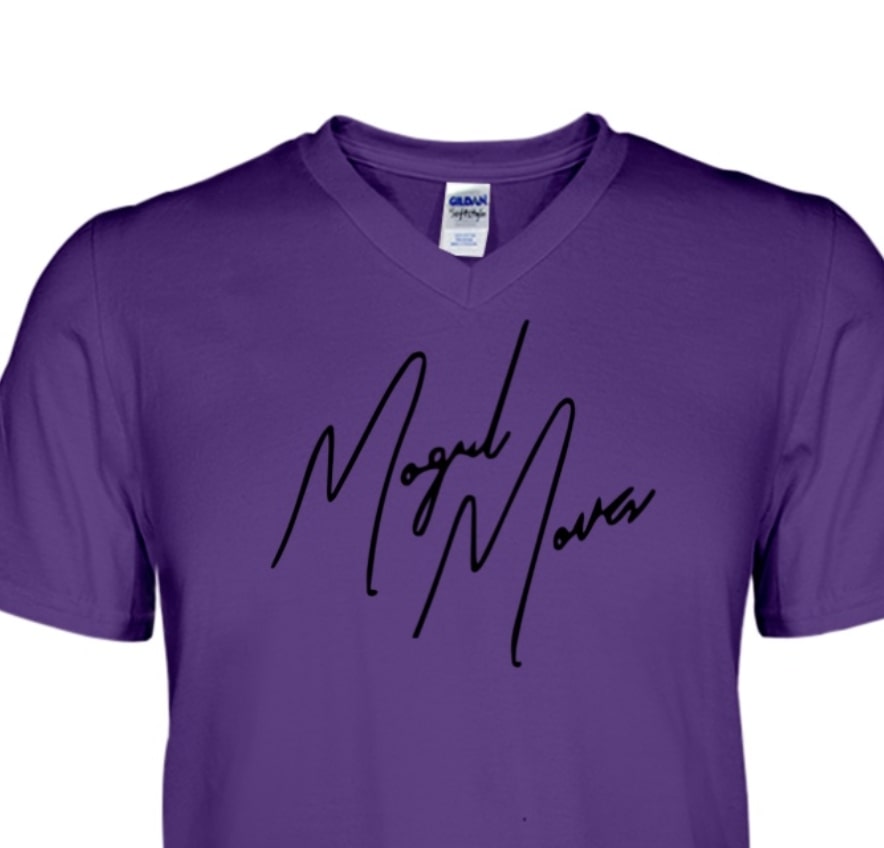 Nothing beats a comfy t-shirt you can wear anywhere. Unassuming yet insanely classic and durable, this V-neck t-shirt fits the bill. It comes in sizes XS through 2XL, so missing yours is hard. In addition, you have a plethora of colors, ranging from ash, navy, and asphalt to royal blue, red and team purple.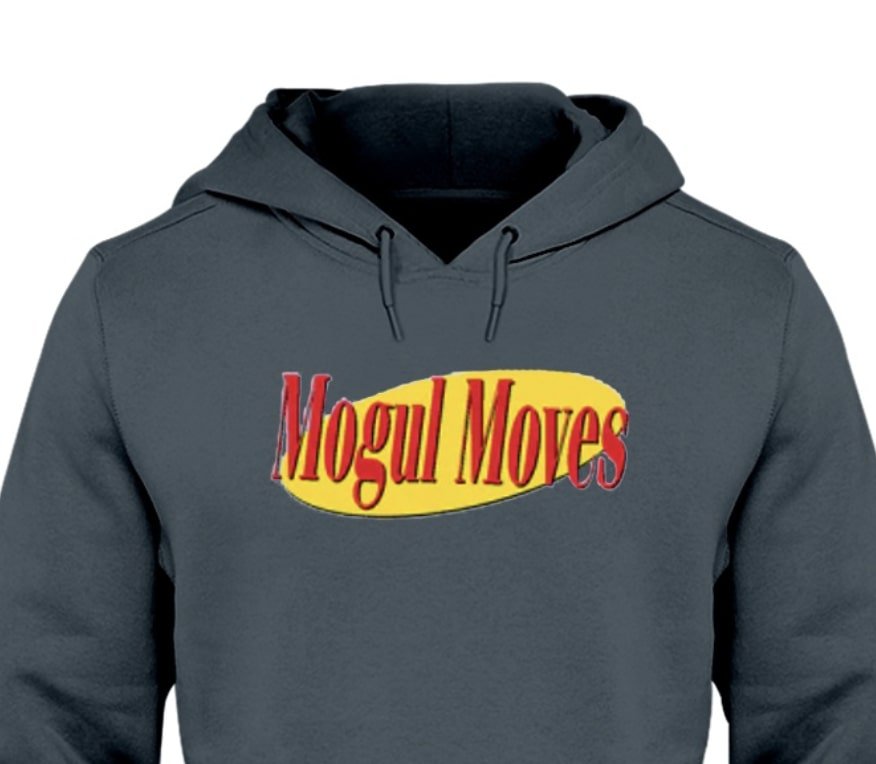 In addition to being incredibly cozy and having reinforced cuffs for durability, this hoodie comes with an essential front pouch, and a double-lined hood with a matching drawcord. It's also availed in a vast range of in-demand colors such as Irish green, kiwi, purple, sports grey, white, royal blue, ash, and charcoal grey.
Frequently Asked Questions about Ludwig
Question: Has Ludwig participated in charitable work?
Answer: Yes. He disclosed that he would donate $5 per every sub he got from his Subathon stream to the Humane Society of the United States (HSUS) and St. Jude Children's Research Hospital. DrLupo and his life partner have contributed millions to help run the latter.
Question: Does Ludwig speak French?
Answer: Yes. Ludwig is fluent in French.
Question: Is Ludwig still streaming on Twitch?
Answer: Ludwig hasn't streamed any games on Twitch for six months as of writing.
Question: Has Ludwig owned any pets?
Answer: Yes, Ludwig has a cat.
Question: Which are Ludwig's leisure pursuits?
Answer: Ludwig revels in watching soccer during his free time.
Recommended Reads
Research Citations
https://www.twitch.tv/qtcinderella
https://www.looper.com/377588/the-truth-about-ludwig-and-qtcinderellas-relationship/
https://www.youtube.com/watch?v=ZPrhJPrZWmg
https://dotesports.com/streaming/news/tsm-signs-twitch-streamer-qtcinderella
https://africa.businessinsider.com/media/how-ludwig-ahgren-became-one-of-twitchs-most-popular-streamers-and-broke-a-record/yhywf5b
https://ludwigmerch.net/about-ludwig-merch/
https://dotesports.com/streaming/news/full-list-of-all-twitch-payouts-twitch-leaks#gallery-0