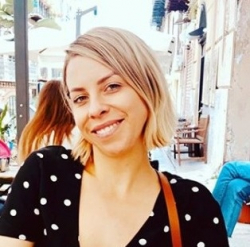 Latest posts by Jodie Chiffey
(see all)
Nicholas Teddy Amyoony, commonly known as NickEh30, is a respected Fortnite player, entrepreneur, TikTok star, YouTuber, and social media influencer.
NickEh30's gaming passion and resilience have seen him bag thousands of wins, draw 6.4 million dedicated subscribers on Youtube, over 3 million followers on Twitch and have a chance to stand behind reputable brands.
A feat that has only been achieved by a handful of gamers like Fortnite legend Tyler Blevins.
Though he is best known as a Fortnite enthusiast, he has also tried his hand in Apex Legends, Just Chatting, Chess, Ultimate Knockout, and Call of Duty; Warzone.
In the course of his colorful journey, he has sunk innumerable opponents to claim numerous tournament cash prizes, partnered with renowned gamers like Claokzy, and worked with different gaming companies. Among them include FaZe clan and, most recently, gaming powerhouse Luminosity Gaming.
In this complete NickEh30 bio, It is this Canadian streamer of Lebanese descent whose resilience and persistence we delve into dissecting his journey to success, relationships, family, and net worth. But first, his biofacts:
NickEh30's Biofacts
| | |
| --- | --- |
| Real Name | Nicholas Teddy Amyoony |
| Birthdate | March 5, 1995 |
| Birthplace | Canada |
| Nickname | NickEh30 |
| Height | 5 feet 8 inches |
| Nationality | Canadian |
| Zodiac Sign | Pisces |
| Siblings | NickEh30 has a brother |
| Spouse/Partner | N/A |
| Games Played | Fortnite, Among Us, Apex Legends, Call of Duty: Warzone, Just Chatting, Special Events, Chess, God of War, Fall Guys: Ultimate Knockout, etc |
| Net Worth | $3.76M |
| Social Media | Twitch: NickEh30, YouTube: Nick Eh 30, Twitter: @NickEh30, Instagram: Nick Eh 30, TikTok: Nick Eh 30, Facebook: Nick Eh 30 |
| Awards | N/A |
| Last Updated | June 2022 |
NickEh30's Birthplace and Early life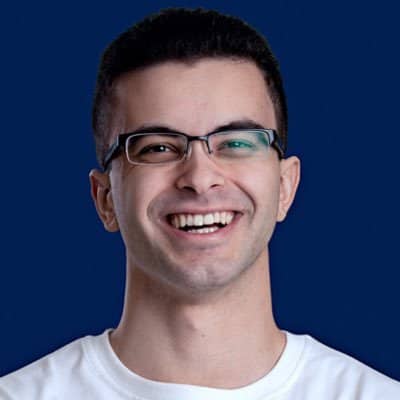 NickEh30 was born to Canadian parents Nicholas and Blanca Amyoony. He, alongside his brother, was raised in Halifax, Nova Scotia.
His father, a veteran cop, who doubles up as a coach for a local hometown football team, was born in Lebanon before moving to Canada. So was his mother, a dedicated homemaker whose first breath of life was in Beirut, Lebanon's capital.
NickEh30 has nurtured a close relationship with his parents. You can easily catch them in his streams or YouTube uploads. He's also plastered many of his mom's pics on his Instagram.
NickEh30 kicked off his educational journey at a local primary school before transitioning to high school. He would later qualify to join Dalhousie University to pursue a degree in medicine.
However, one year into the university, he convinced his parents to allow him to try pro gaming on the condition that he'd resume his studies if he failed. Half-heartedly, they gave him the go-ahead, promising to revisit the same within the year.
Through unabating persistence, NickEh30 rewarded his parents' support by clawing his way up the gaming ranks to become the icon he is today.
How Did NickEh30's Start Gaming?
As a teenager, NickEh30 was well aware of his love for video games. But he only began creating gaming-related content in 2014, the same year he launched his YouTube channel to share his gameplays. At the time, most of them revolved around The Last of Us.
A few years later, NickEh30 started exploring more games, including Resident Evil 7 and Uncharted 4. His classic gameplays gave his following a massive boost, amplifying his hunger to make a name for himself as a professional player. But his excitement didn't blind him to all the work he needed to do to achieve this dream.
So, he put more time into more gaming sessions, trying out different titles.
Fortnite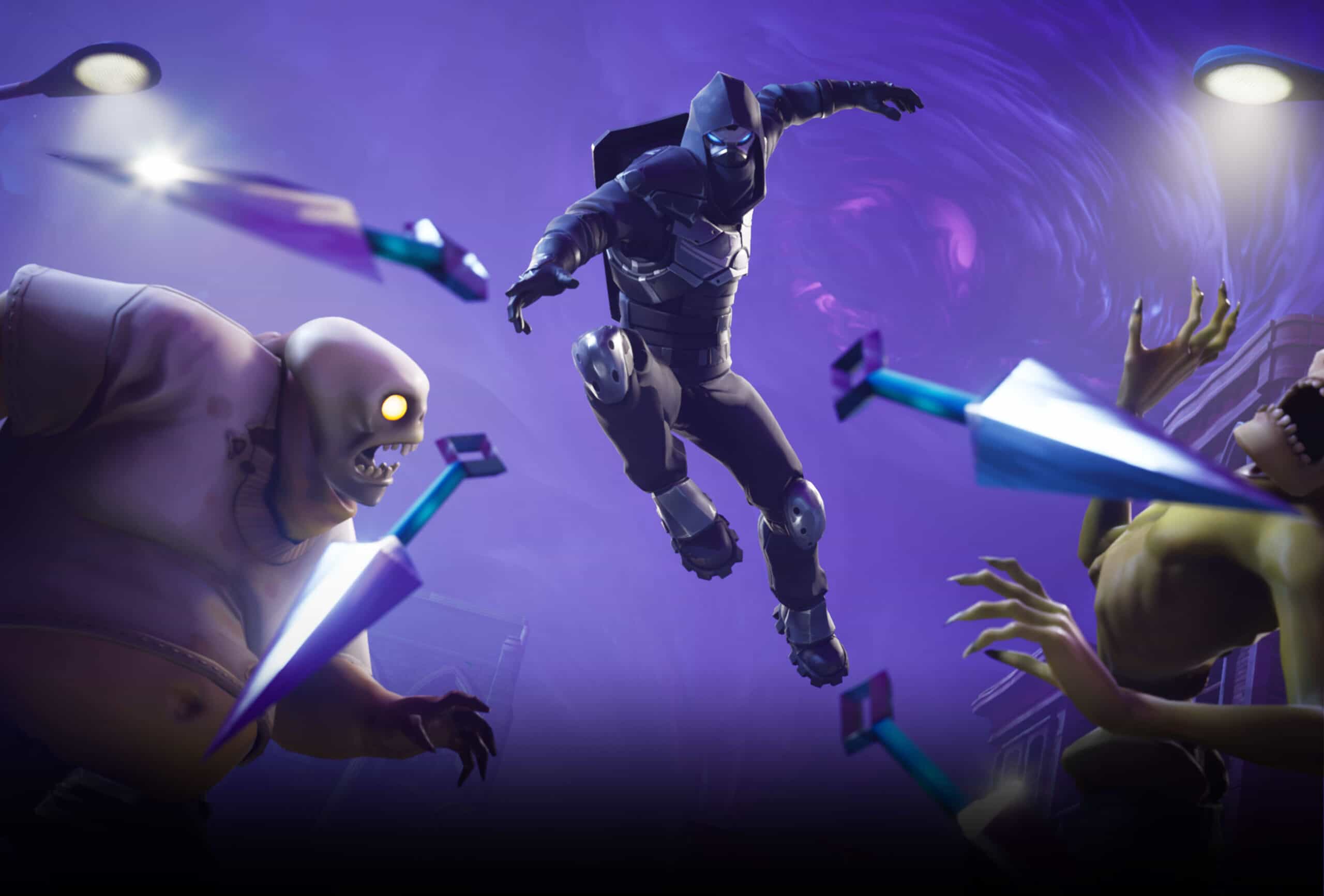 NickEh30 started blowing up when he began playing Fortnite. As Tyler "Ninja" Blevins, this is the game that made him tick. And he played it with such impeccable prowess everyone else in the gaming scene was blown away.
His desire to conquer the world of Fortnite saw him partner with Julie "ONE_shot_GURL" to play this game with fellow legends Turner "Tfue" Tenney and Dennis "Cloakzy" Lepore in 2018. At the time, these two were members of FaZe Clan.
When the four players came together to participate in the "Friday Fortnite Tournament", they wanted to figure out who'd achieve the most kills. But in a dramatic turn of events, they'd all set a record of 53 PC kills, which Tfue would break a month later.
NickEH30's Videos
In this emotional 10-minute plus video, Nick EH 30 comes to the aid of a stuck 9-year-old Fortnite enthusiast. Characteristic of his gameplay, he swoops in and goes on to annihilate all opponents effectively getting the 9-year-old his first victory.
The mention of a gaming legend like Nick EH 30 often inspires fear in up-and-coming eSports players. But what if such a no-name got a chance to face off an established pro without either of them knowing who is on the other side?
Your guess is as good as mine, each will give their best. But we expect the no-name to bring their A-game while the pro pulls a few tricks to sink the no-name. Well, that is exactly what you get when Nick EH 30 goes undercover in courage's Fortnite Tournament.
NickEh30's Game Setup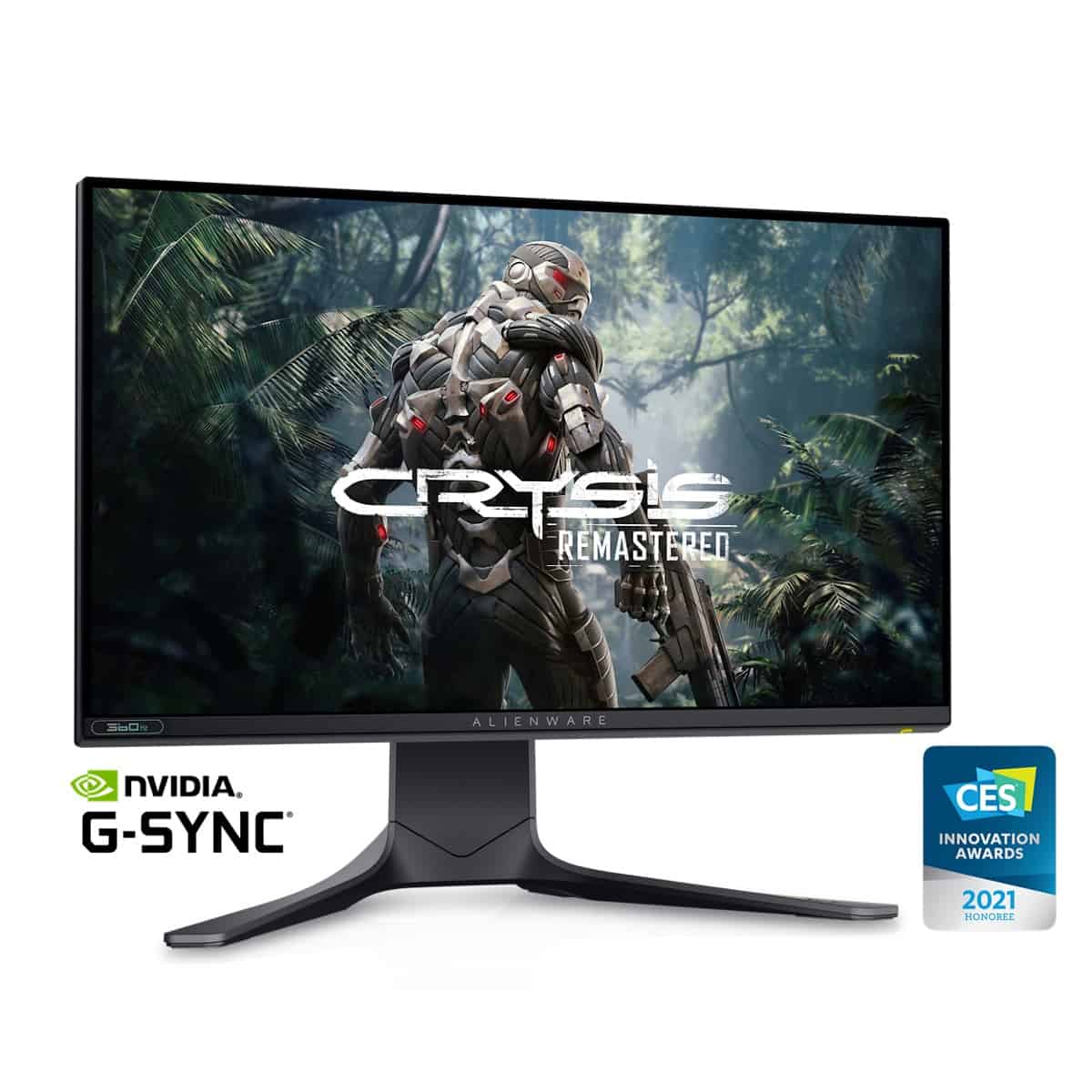 NickEh30 divulged he uses the Dell Alienware AW2521H, famed for its incredibly high 360Hz refresh rate that allows for a conveniently fast response time to guarantee smooth motion. This gaming monitor also boasts unbelievably low input lag, which results in a snappier feeling when using your mouse or another controller.
Besides, this monitor is jampacked with more features to improve your gaming experiences. These include native G-SYNC support, fantastic ergonomics, an excellent gamer-oriented design, and outstanding build quality to add to its durability.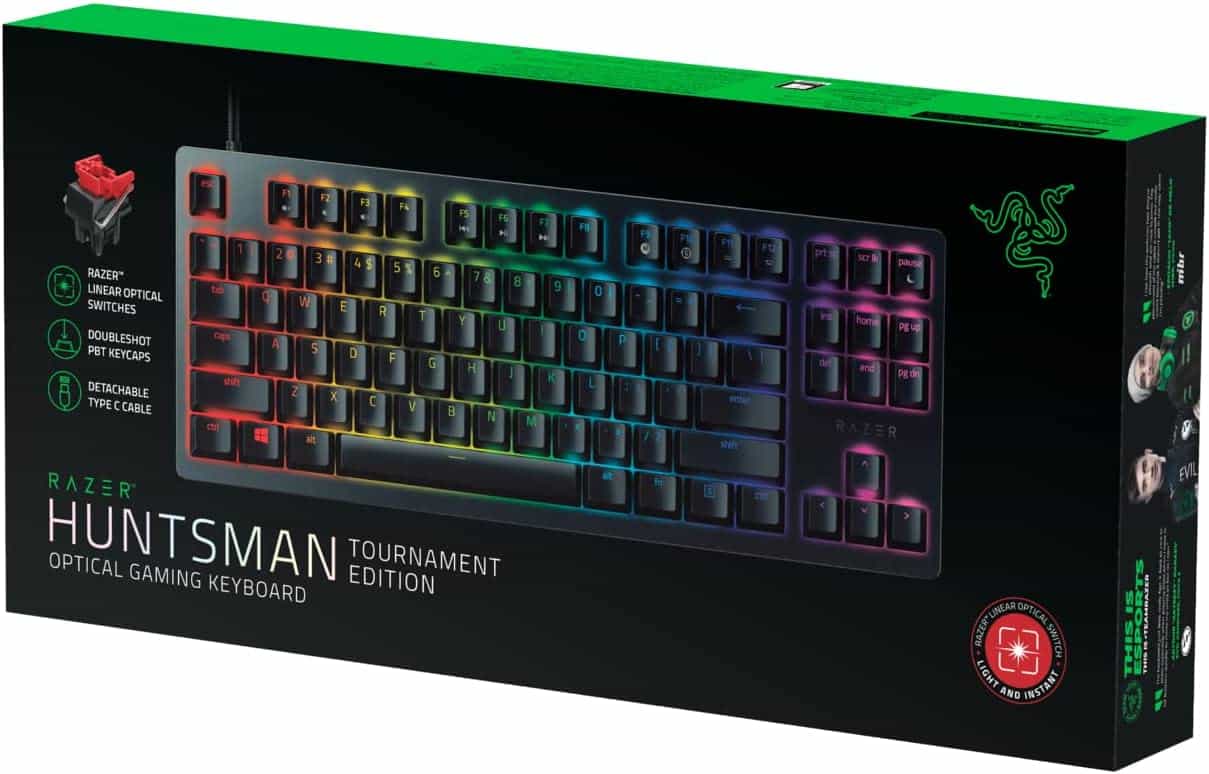 Like Arteezy and Moistcr1tikal, NickEh30 leverages the tenkeyless Razer Huntsman keyboard. It comes with the fastest Linear Optical switches to give him an advantage over his opponents by allowing for the most responsive typing experience. And you can program them to suit your gaming needs via the Synapse 3 software.
This keyboard for gamers features a remarkable build quality that allows it to withstand the test of time. More of its great aspects include excellent latency, full RGB backlighting, and oil-resistant Doubleshot PBT keycaps.
NickEh30's Microphone: Shure SM7B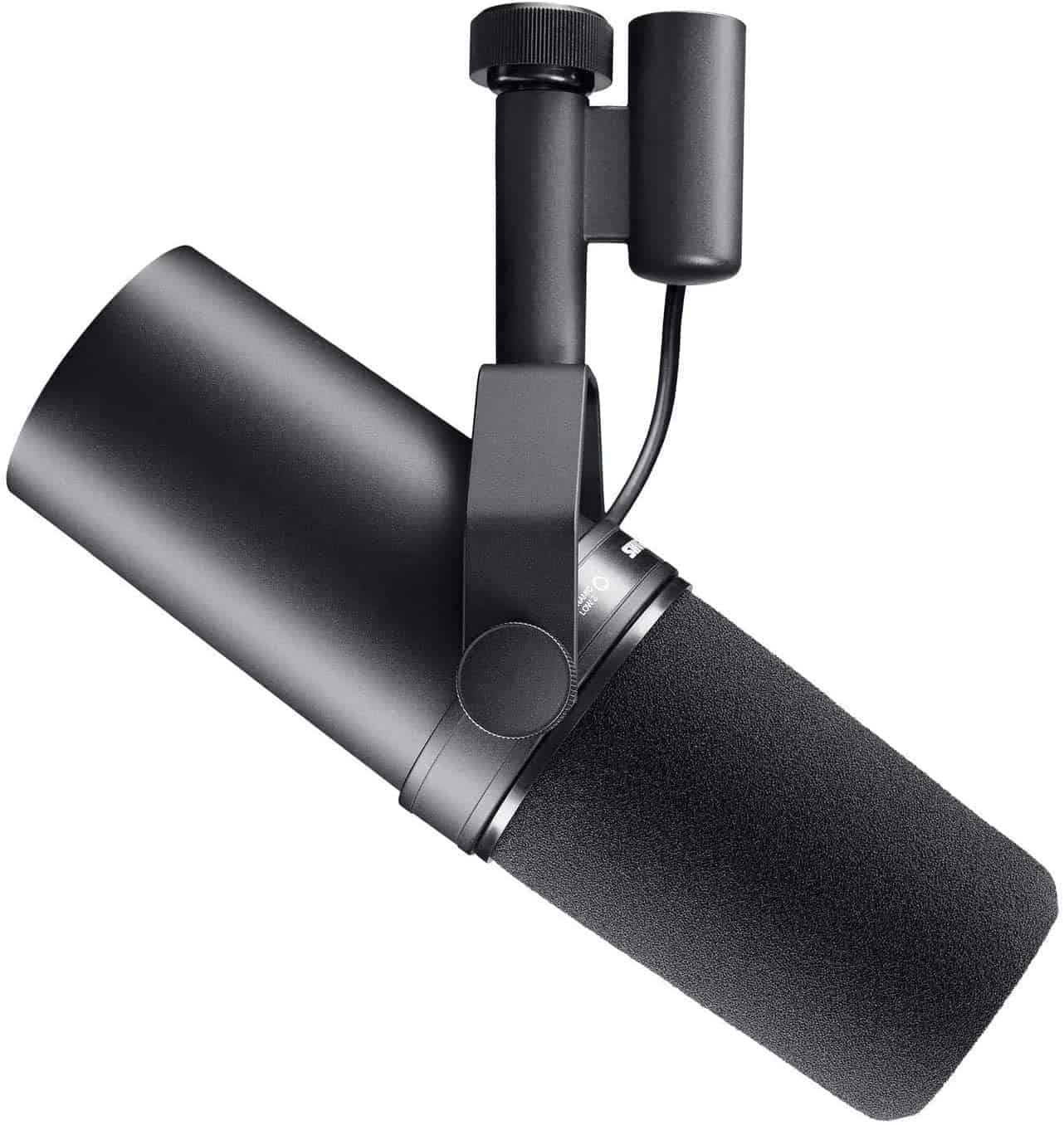 The Shure SM7B has become the go-to mic for most streamers, YouTube creators, and podcasters. Like gaming legends such as Cloakzy, Daequan Loco, Juansguarnizo, and Greekgodx, NickEh30 also leverages it to guarantee the high sound quality of his video content.
This mic has a reliable built-in suspension system to eliminate mechanical noise transmission and absorb shock. In addition, it has adequate shielding from electromagnetic disturbances, a balanced frequency response, and a dynamic range. Its premium construction is another of its selling points as it gives it incredible durability.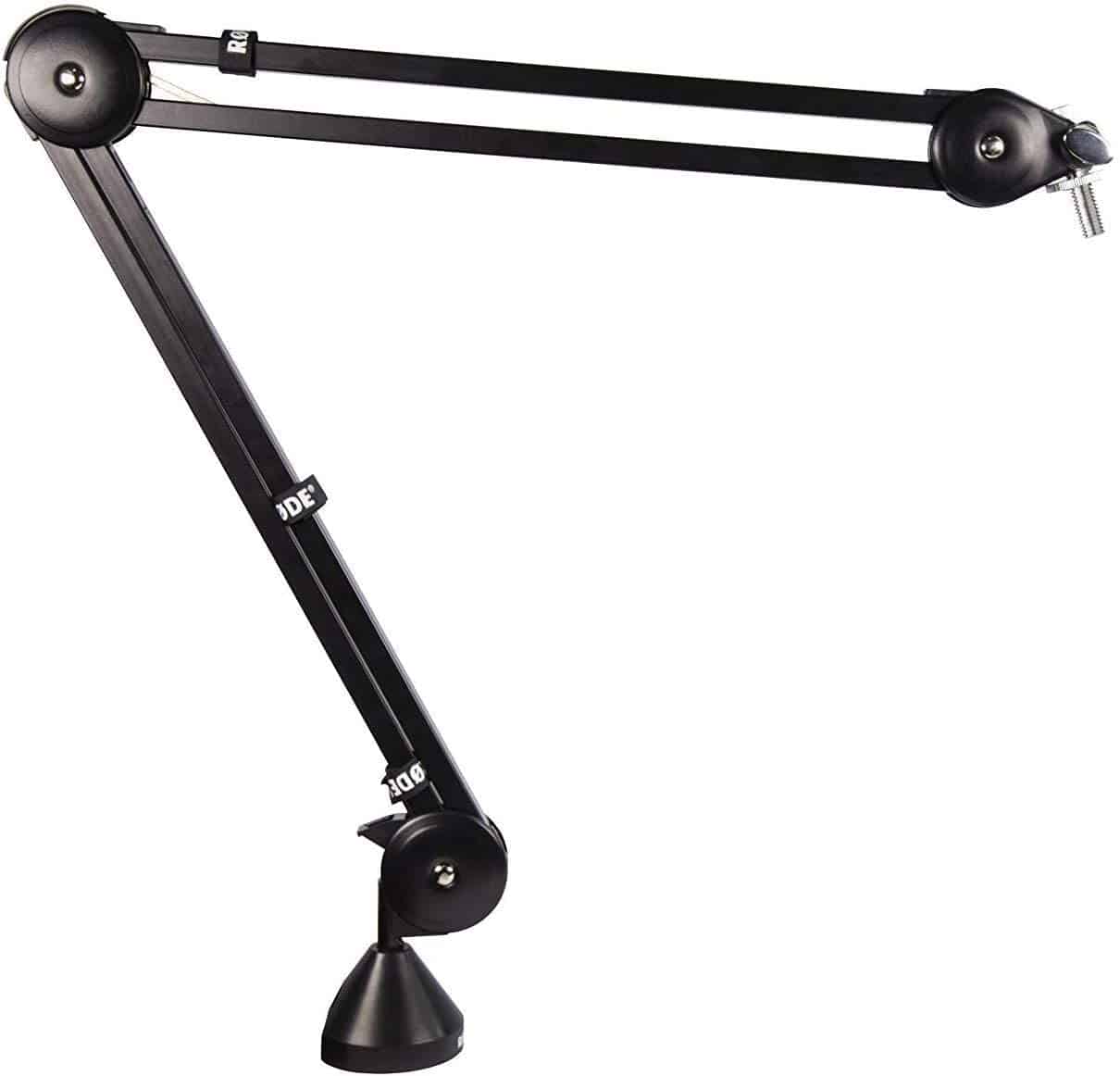 NickEh30 uses the widely recognized Rode PSAI studio boom arm to perfectly position his Shure SM7B mic while streaming. It boasts a 2-axis swivel mount for accurate placement, and it can rotate 360 degrees for convenience.
You'll also find this mic arm in DrDisRespect's gaming setup, which indicates that it gets the job done!

NickEh30 fancies the Focusrite Scarlett 18i8 3rd gen that has excellent connectivity, not to mention fantastic preamps. It's precisely what you need to create immaculate sounding recordings for your target audience.
Another fantastic aspect of this audio interface is its usability, making it perfect for both pros and beginners. Additionally, it supports sample rates of between 44.1 kHz and 192 kHz and boasts a 110 dB-111 dB dynamic range.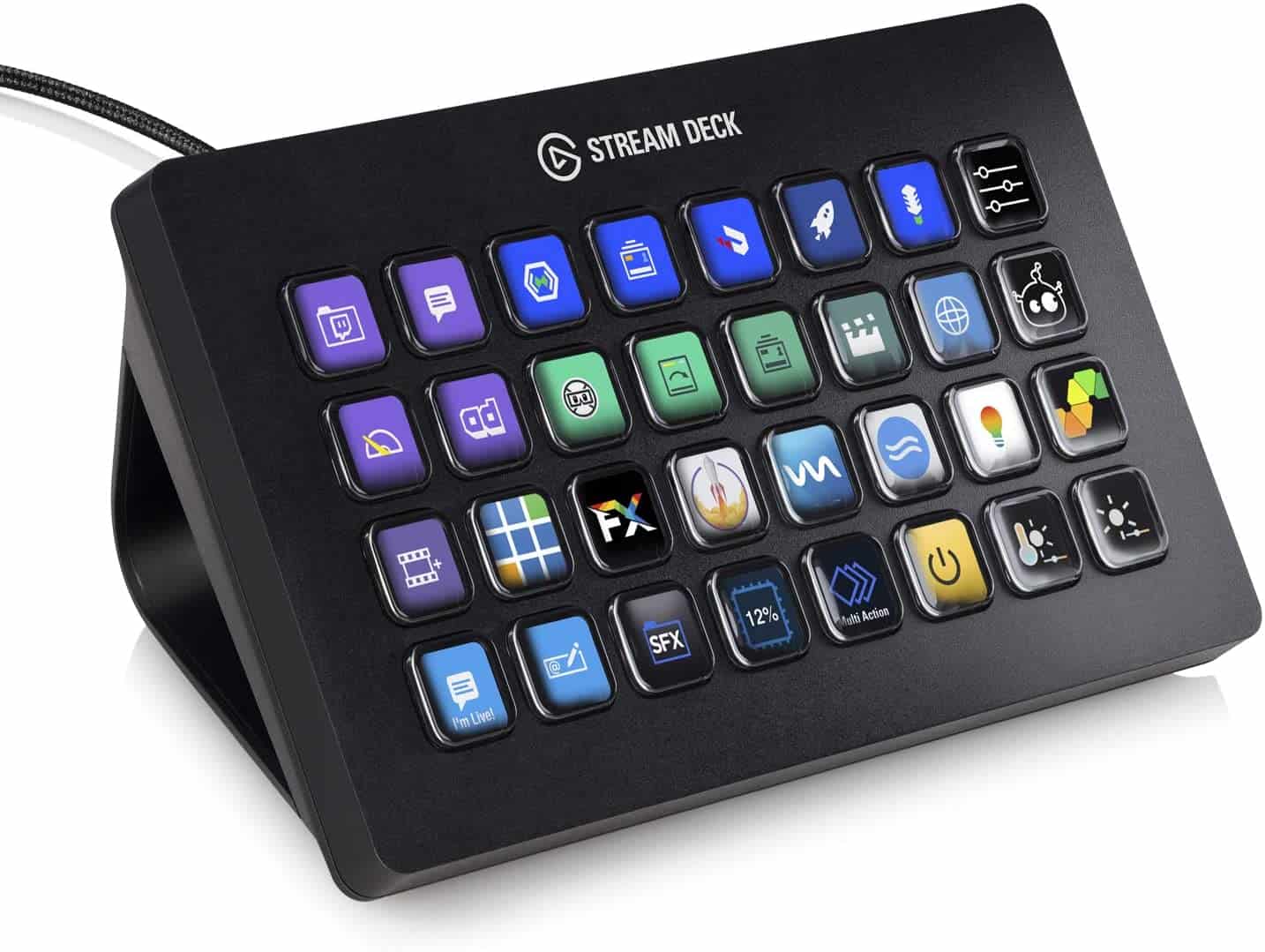 Here's an item also found in the streaming setups of many other professional streamers, including CohhCarnage. Most streamers and content creators prefer it because it efficiently allows them to manage all their activities. Its 32 keys allow them to launch media, switch cameras, adjust lighting, modify audio levels and change scenes.
Everyone who's used the Elgato Stream Deck likes that it's fully customizable. All they're required to do is drag and drop the actions onto the keys and leverage ready-made icons.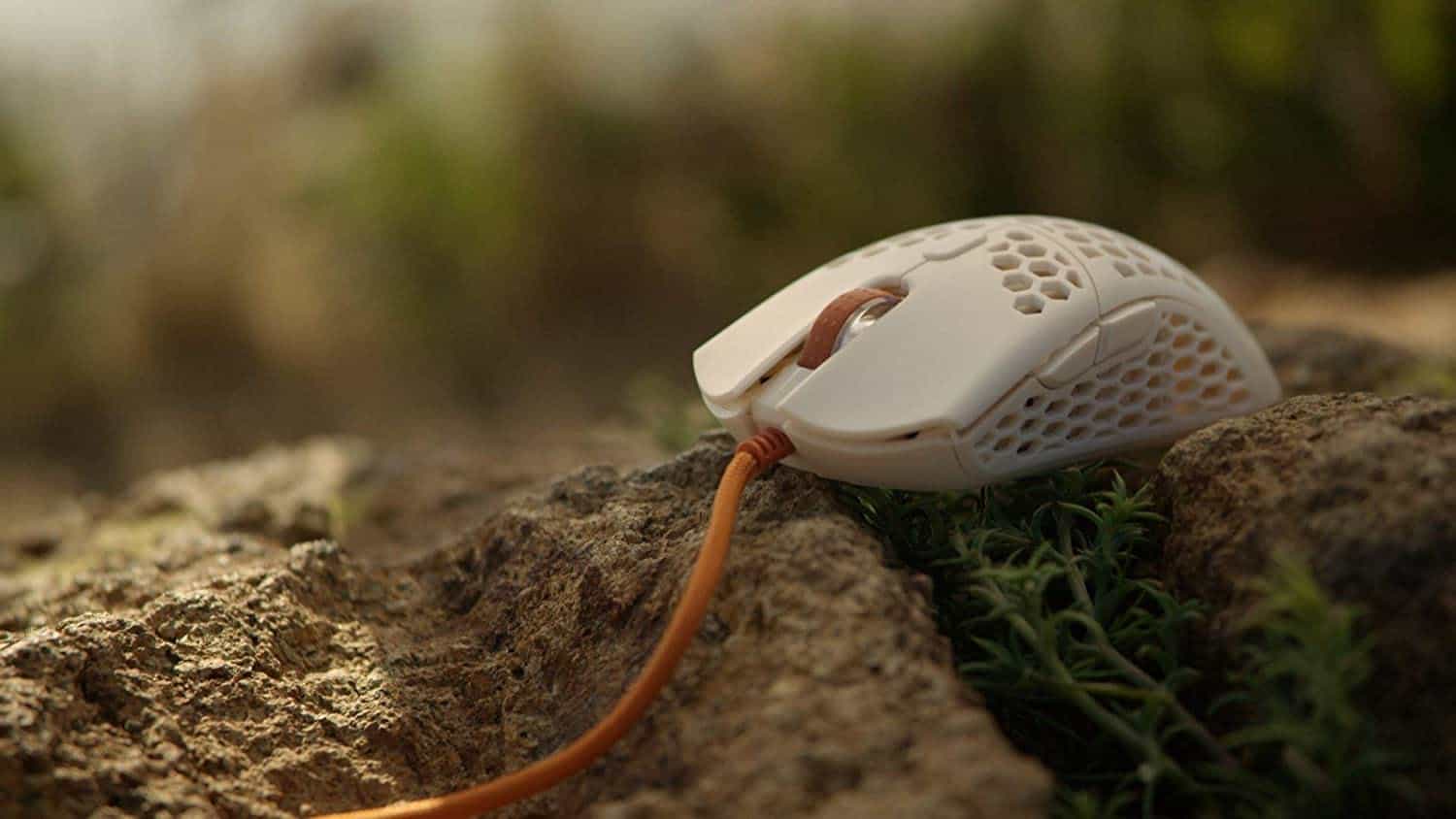 As its name insinuates, this mouse is super light as it only weighs 1.66 ounces. This maximizes its mobility and protects NickEh30 against fatigue during long gaming sessions.
Another notable feature of this gaming mouse is its Finalmouse's INFINITYSKIN, an applicable set of synthetic pieces you can leverage to customize your device's size and shape.
In addition, the Ultralight 2 is sweat and stain-resistant. Its foam features a new taper cutting technique that perfectly merges into its edges, allowing you to enjoy the most comfortable grips.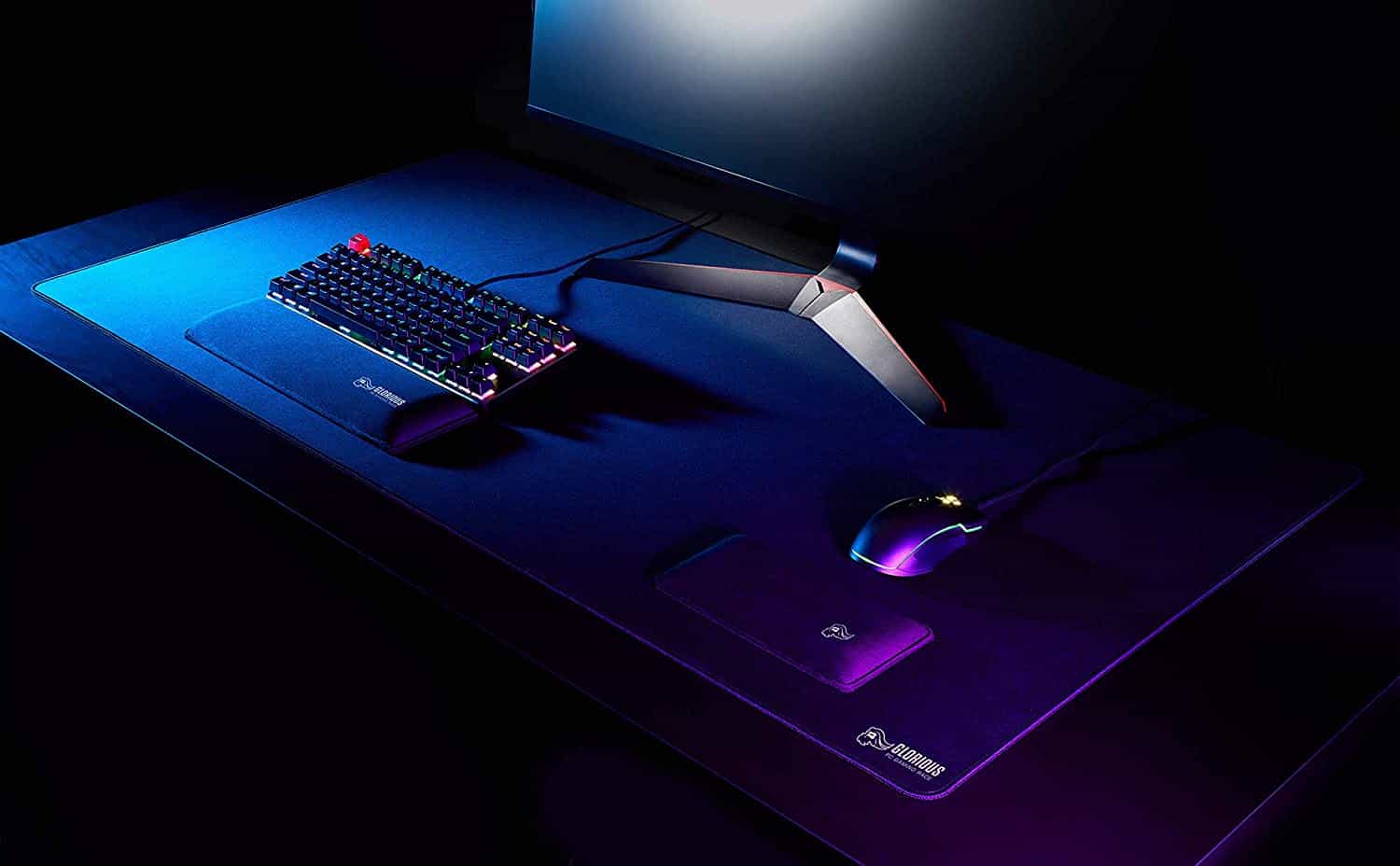 The Glorious 3XL Gaming mouse measures 24″x48″x 0.12″, providing NickEh30 with ample space for his mouse. It features a smooth cloth surface that allows maximum gaming speed and control.
Besides, this top-rated mouse boasts a durable non-slip rubber base that prevents movement or slipping, offering much-needed stability for action-packed gaming sessions. The anti-fray stitching point is also a nice touch as it boosts this mousepad's lifespan, enabling you to enjoy your money's worth.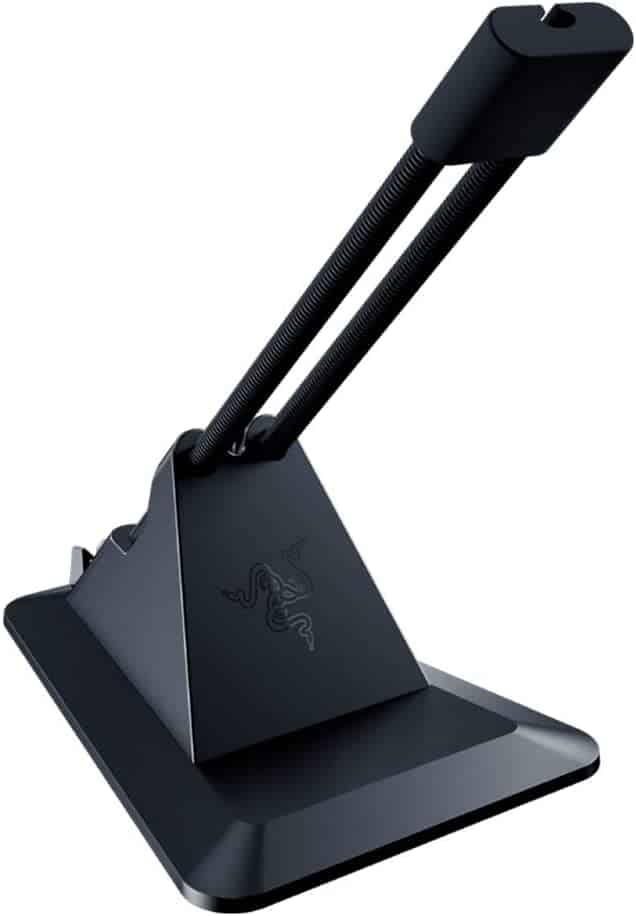 NickEh30 has confessed to using this highly rated mouse bungee to secure his mouse's wire and enjoy ultimate gaming precision. It comes with a rust-resistant spring arm that enhances its durability. In addition, it has a weighted base and anti-slip feet to give users maximum stability.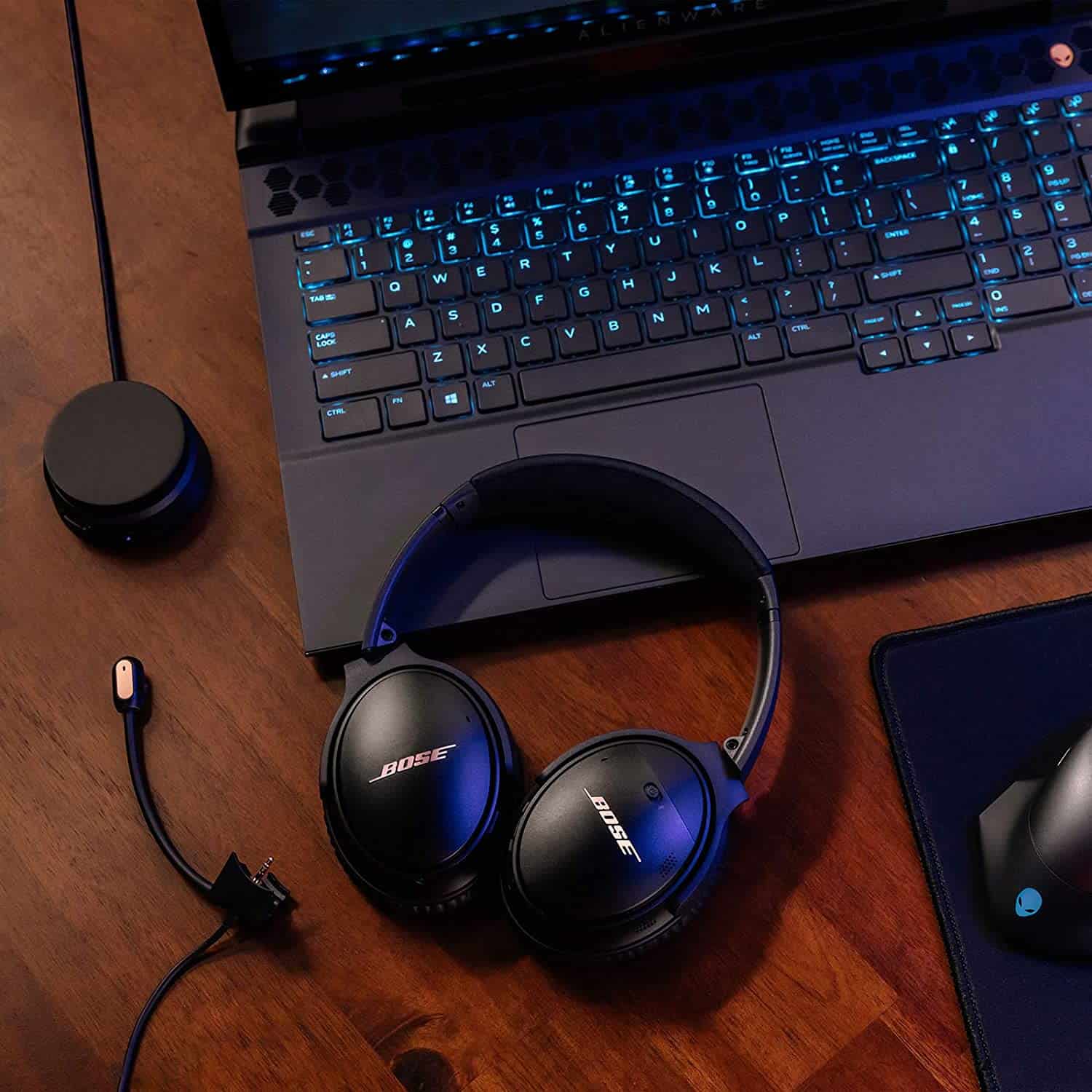 The Bose QuietComfort 35 II is NickEh30's choice of headphones. Its feature package is pretty compelling, so we get why he chose it. For starters, it leverages first-class noise cancellation technology to minimize distractions.
This is complemented by the noise rejecting built-in boom mic that allows you to communicate with your teammates no matter where you are. We also can't dismiss the Bose QuietComfort 35 II's comfort feature, guaranteed by its lightweight construction, slim profile, and cozy leatherette-covered cushions.
Since it supports the Bose Connect+ app, managing Bluetooth connections and downloading handy firmware updates should be a piece of cake.
Other key features include a PC desktop controller, wired & wireless connectivity, and impressive connectivity as it is compatible with PC, Xbox Series X/S, PlayStation 5, and Nintendo Switch.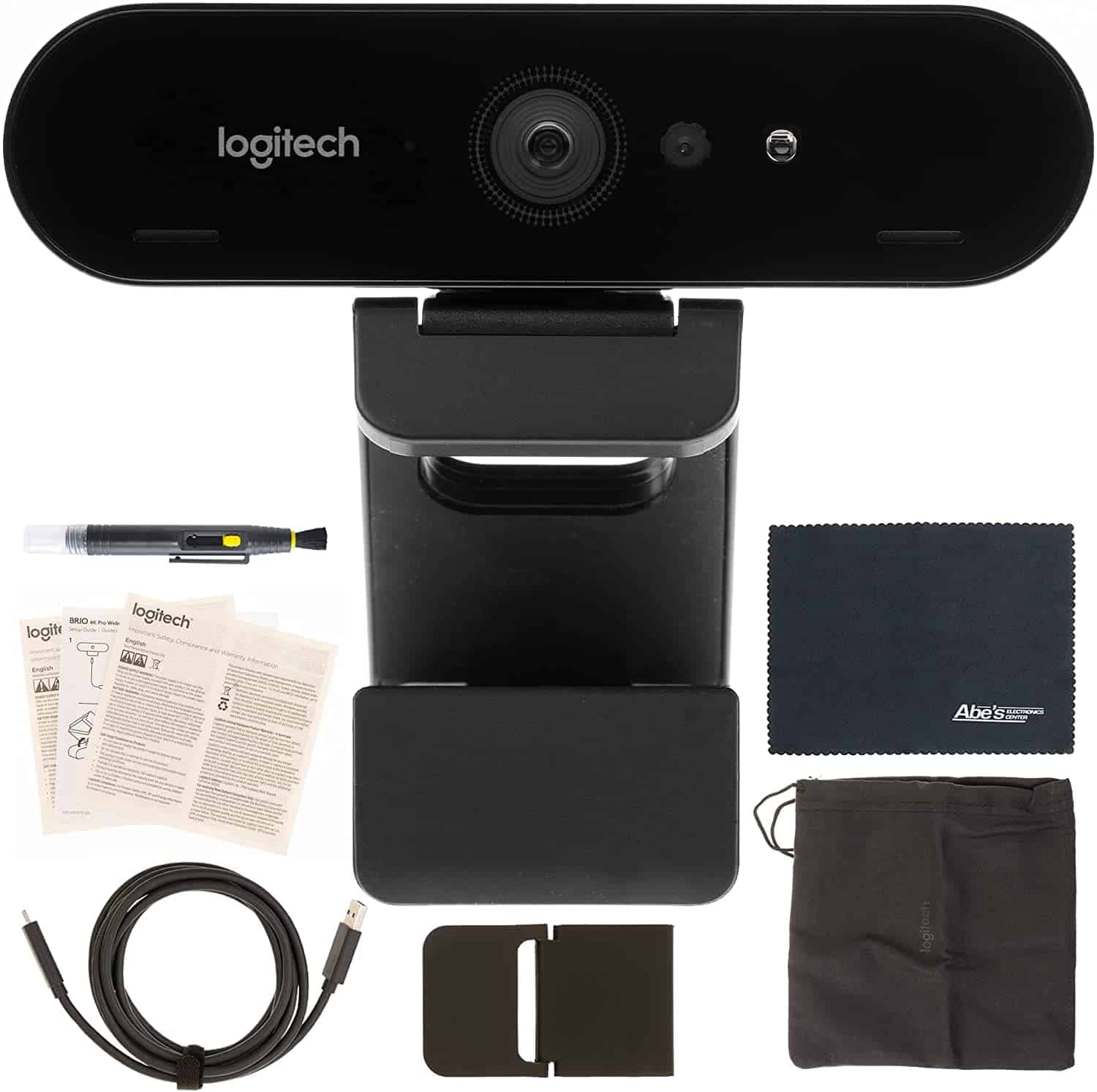 Like S1mple and xChocoBars, NickEh30 also has the Logitech BRIO in his setup. It's among the best webcams on the market, owing to its innovative technologies designed to help you look stunning in all lighting conditions.
The Logitech Brio delivers quality 4K Ultra HD video at 30 fps, HD 720p at 30, 60, or 90 fps, and HD 1080p at 30 or 60 fps. Its field of view is adjustable at 78° or 90°, allowing you to frame your video according to your unique requirements. Additionally, it's compatible with Windows, Mac, and Chrome.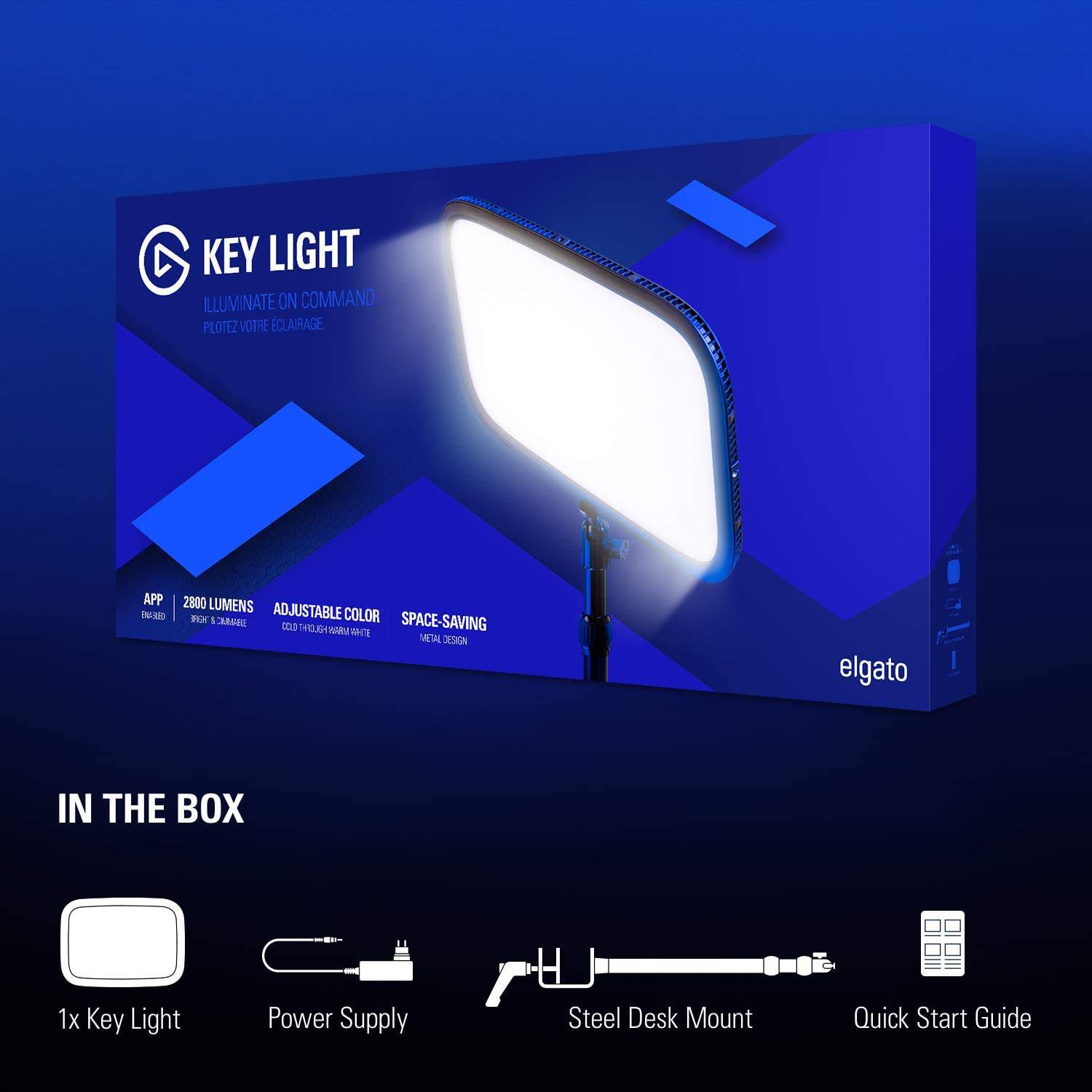 Investing in quality gaming gear is not enough; every streamer needs quality lighting. This is why NickEh30 utilizes the Elgato Key Light, which has gained a reputation for its easy setup and durable build. It also features a conveniently streamlined profile to ensure it doesn't clutter your gaming system.
And there's more. The Key Light comes with an output of up to 2800 lumens. It's super bright and yet easily dimmable to help your desired illumination. More of its key features is its opal glass face to deliver balanced lighting, adjustable settings, and much-needed compatibility with the Elgato Stream Deck.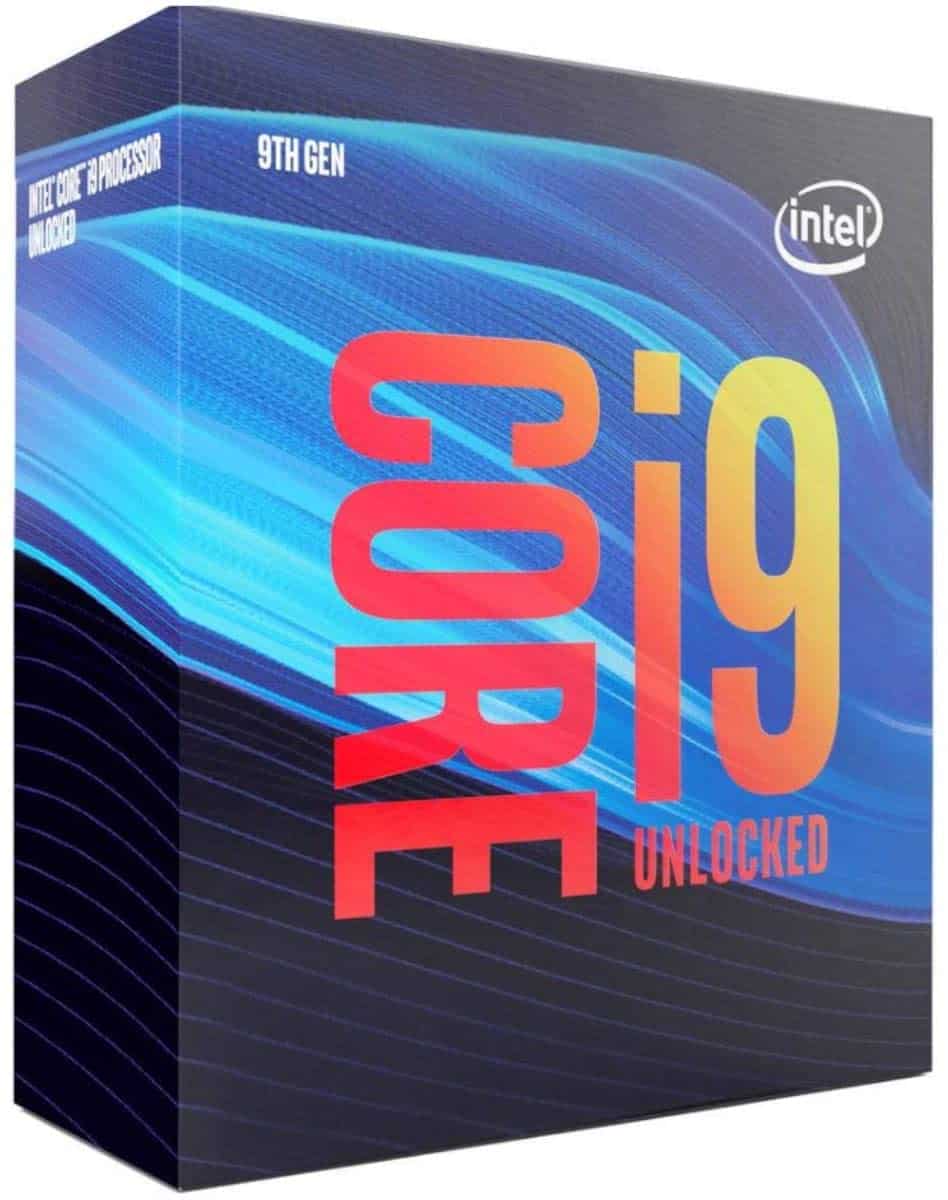 The Intel Core i9-9900KS is among the best top-end processors for multitaskers. It's right at the top of the PC gaming world, with its blistering-fast performance and capability to deliver up to 5.0GHz turbo frequency across its eight cores.
This gaming processor supports the Intel Optane™ memory, which expedites your gaming momentum by allowing you to enjoy more responsiveness. Moreover, it's compatible with Intel Z390 chipset-based motherboards and boasts superior overclocking capability.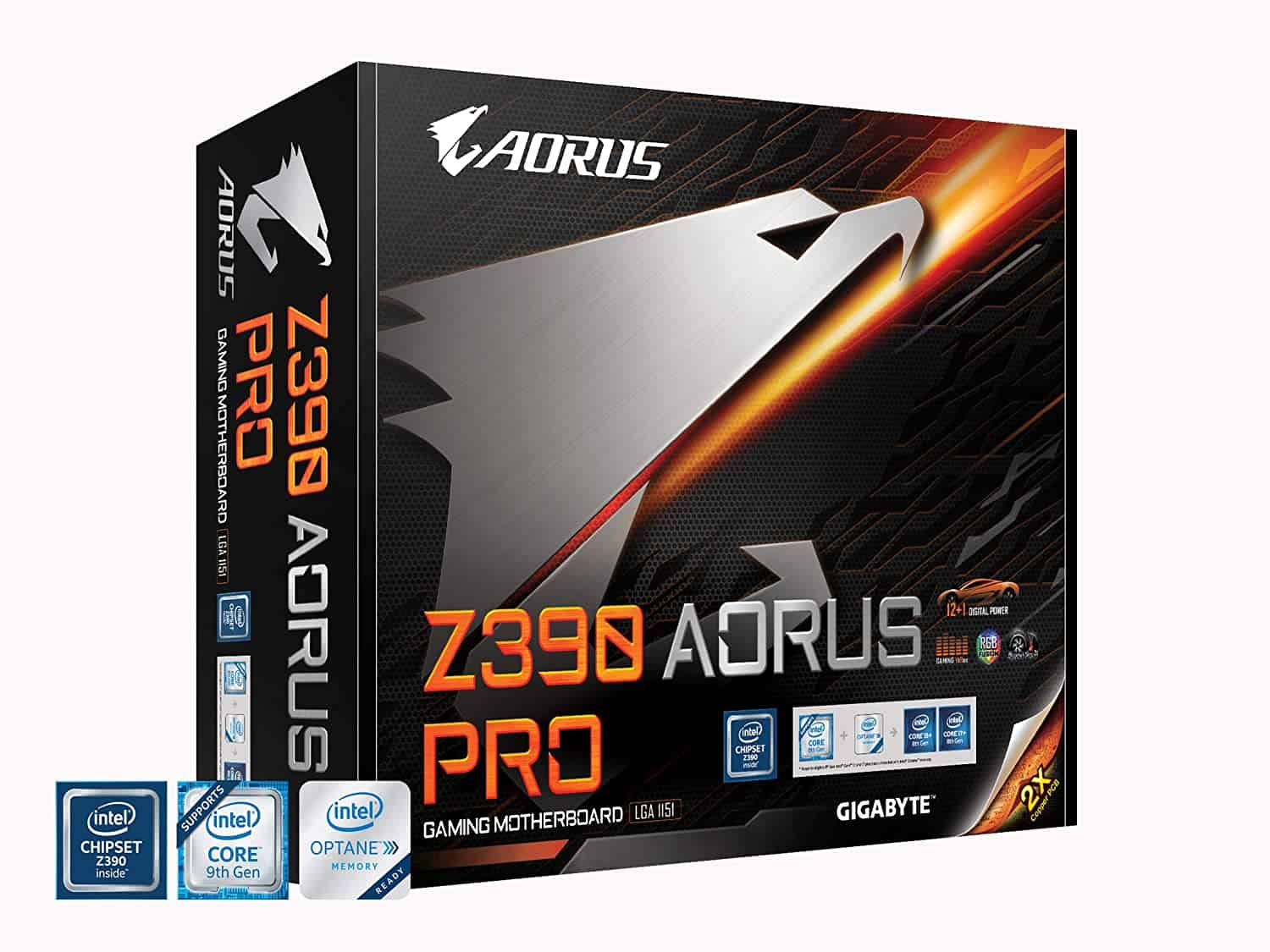 Like countless gamers out there, NickEh30 has already discovered the greatness of the Gigabyte Z390 AORUS. Yes, it's a little more pricey than some of its rivals. But it brings an excellent merge of handy features to the table, ranging from consistent performance in all gaming scenarios to incredible versatility and a super attractive thermal design.
The Gigabyte Z390 AORUS is also an excellent choice for many eSport players because it supports 8th & 9th Intel Core processors, which are most popular among these gaming pros. Its onboard digital LEDs look amazing against its pallet, and there are Smart Fan 5 users to allow your gaming PC to stay cool at all times. Other aspects you'll appreciate include the Dual M.2 with a dual thermal guard to prevent throttling, and an Integrated I/O shield, PCIe, and memory armor to help lay the most robust foundation for your gaming system.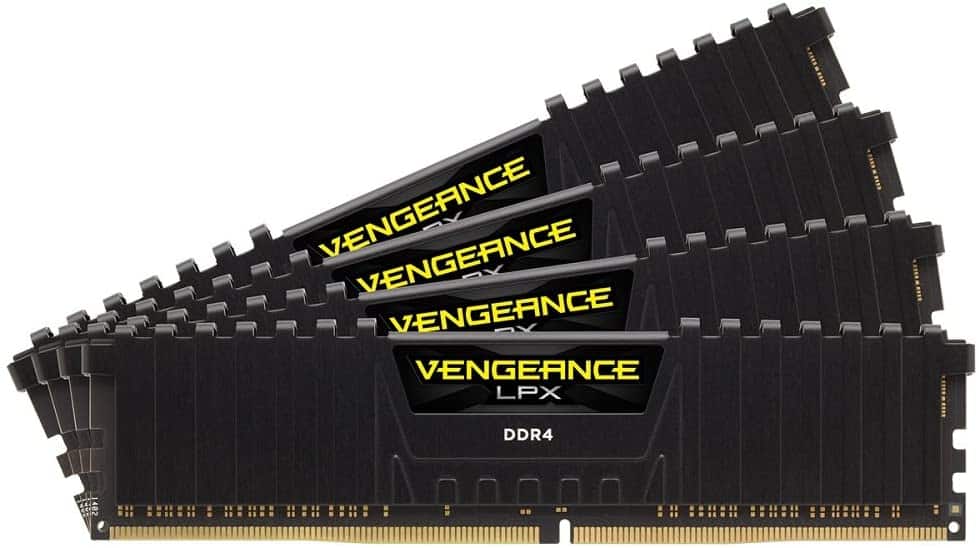 When it comes to RAM, NickEh30 likes the Vengeance LPX, which is a great pick, considering Corsair's reputation and commitment to quality. It's optimized to work in tandem with various Intel and AMD DDR4 motherboards. And it comes with a height of only 34mm, allowing it to fit perfectly in your build, no matter how small.
Another feature of the Vengeance LPX is its solid aluminum heat spreader, designed to dissipate heat from all modules. This allows them to operate consistently, even at high clock speeds. Besides, this RAM comes in many colors, such as black, red, white, and blue – you're only required to pick one that suits your setup's design.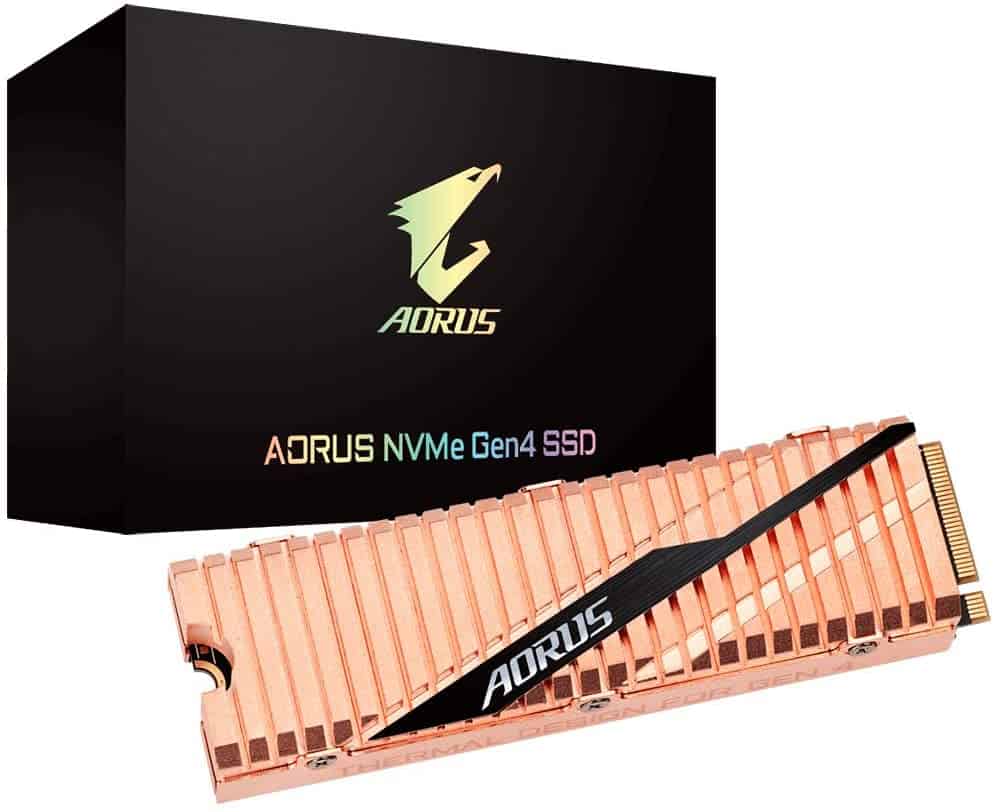 The GIGABYTE AORUS NVMe Gen4 M.2 2TB is a fantastic pick because it's blazingly fast, which allows it to deliver competitive performance. Besides, it has other worthy features, such as fancy design, effective cooling, and AES 256-bit encryption.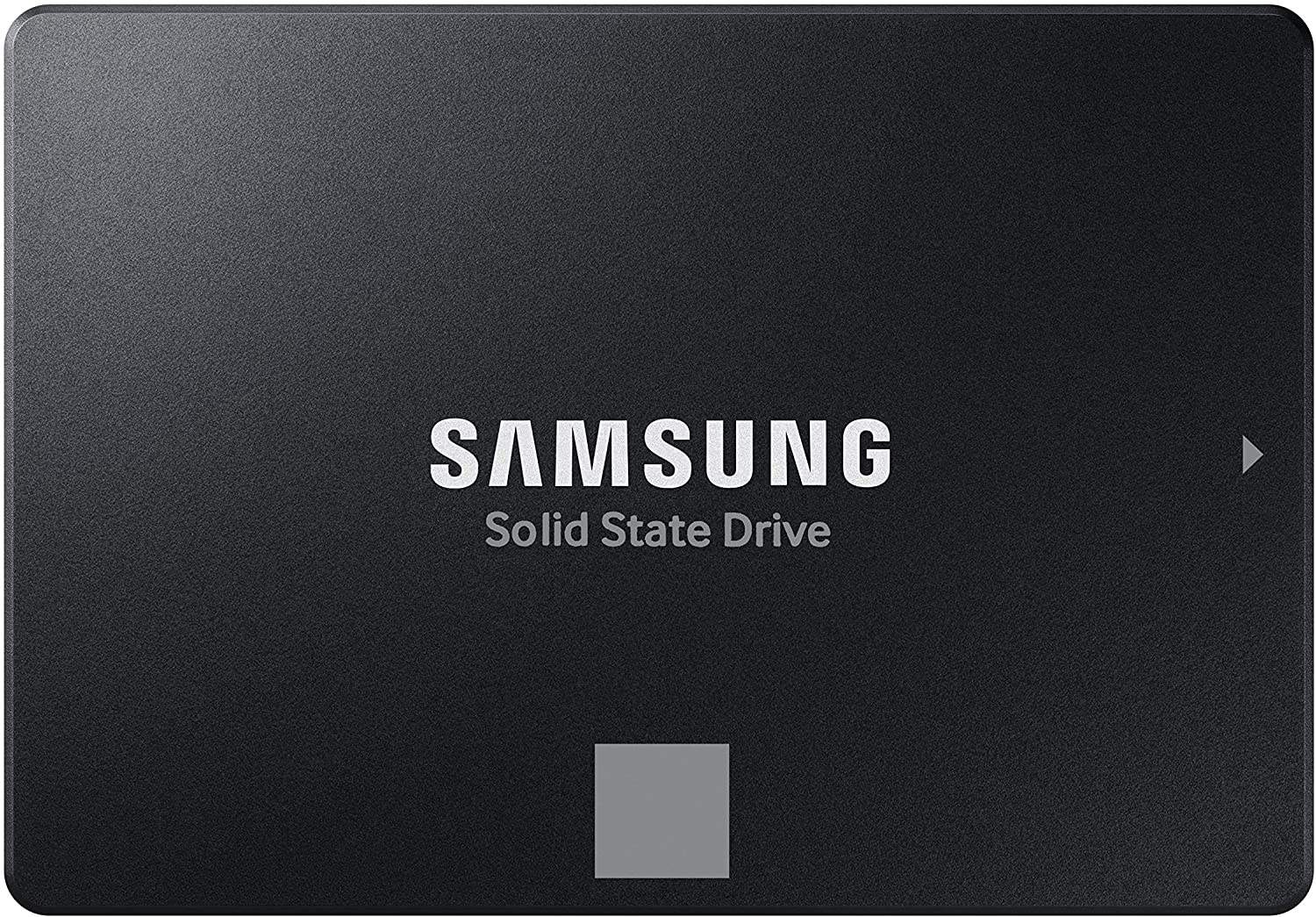 NickEh30 leverages these two SSDs to meet his demanding gaming needs.
The Samsung 870 has gained the favor of countless gamers, thanks to its massive capacities of up to 4TB, reliable and responsive architecture, and appealing aesthetics. It's also compatible with a plethora of motherboards, chipsets, and video recording devices.
NickEh30's Intel Optane SSD is a worthy catch as it provides unique caching experiences. It's explicitly designed to do away with storage bottlenecks and accelerate applications.
NickEh30's Family
NickEh30 has been cagey about his relationship details as he's not shared anything about his romantic interests. But we're not giving up just yet, so we'll keep looking for clues on his socials. Should we find any solid info about his love life, you'll be the first to know!
NickEh30's Net Worth and Career Earnings
As of this writing, NickEh30's net worth sits at $3.76M, an estimate based on the following revenue streams:
Twitch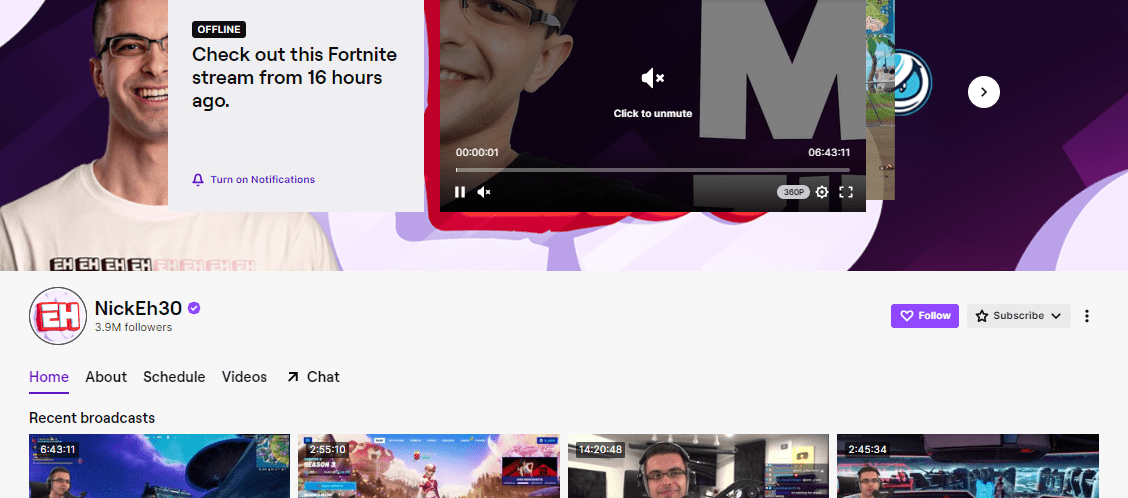 NickEh30 has a 3.9M-follower Twitch channel, over 3K subs, and 79,897,169 views. He's the 50th most supported creator on this platform, and best believe he makes a great deal of cash from all the time and work he puts into streaming.
Last year, a Twitch data breach revealed the alleged earnings of the top 100 Twitch streamers between August 2019 and October 2021.
NickEh30 took the 80th spot, bringing in $1,027976.40 within that period. And this amount was just a part of his earnings then, as it only considered his subscriptions, ad revenue, and bit donations. What he made from direct tips and personal sponsorships was omitted, meaning he could have grossed more than that.
And let's not forget that he still streams regularly, so his paychecks from Twitch are still trickling in.
YouTube
While digging into NickEh30, we discovered that YouTube is also among his primary income sources. His 6.42M-subscriber channel has accrued a whopping 1,042,835,941 views.
Though we don't have an accurate figure, we believe NickEh30 has pocketed over $1M in YouTube payouts. Gaming is among the most rewarding niches on YouTube, and some of the highest-paid creators specialize in video game-related content.
Tournament Prize Money
Deadset on leaving his mark as an exceptional esport athlete, NickEh30 has participated in 17 tournaments as of May 2022 to make $45,130.85.
Out of the 17 games, he played competitively, ten were Fortnite, allowing him to pocket the most significant amount from a single title – $35,780.85.
Other games he played were Call of Duty: Warzone, Rocket Arena, WWE 2K20, Chess.com, and Fall Guys.
Despite having played for eSport companies such as Luminosity gaming and complexity Gaming, he earned the bulk of his tournament earnings ($30,880.85) as a free agent.
Luminosity Gaming
NickEh30 was signed by Luminosity Gaming in 2020 when he was 25. Since he's been creating content for this esports organization for more than a year, we expect that he receives a decent amount as payment for his services.
Merch Sales
NickEh30 has taken the initiative of availing quality merch for his fans. Some items you'll find on his online merch store include apparel and gaming equipment such as mouse mats. As expected, he's not let on what he makes in profits, but we suppose it's a massive amount given his enormous fanbase.
Sponsorship & Partnership Deals
Like many other exemplary streamers, NickEh30 has earned the support of various brands, which has seen him sign lucrative sponsorship and partnership deals. Some of those whose products he's promoted include G-FUEL, Bose, and Under Armour.
NickEh30's Retirement and Post Professional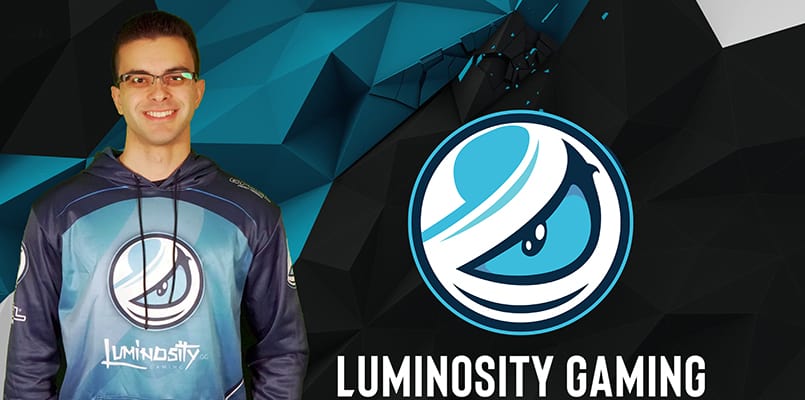 NickEh30 is still a core member of Luminosity Gaming, and his streaming career has never been better. As you might expect, he's not about to leave the scene just when things are going great for him. So, prep to enjoy more of his world-class gaming content – it's all he's focusing on right now, mainly because most of his fans speculate he's single.
NichEh30's Merch
Are you looking to grab some NickEh30's merch? You're in luck because there are various quality items on his merch shop and other reputable eCommerce sites. These include: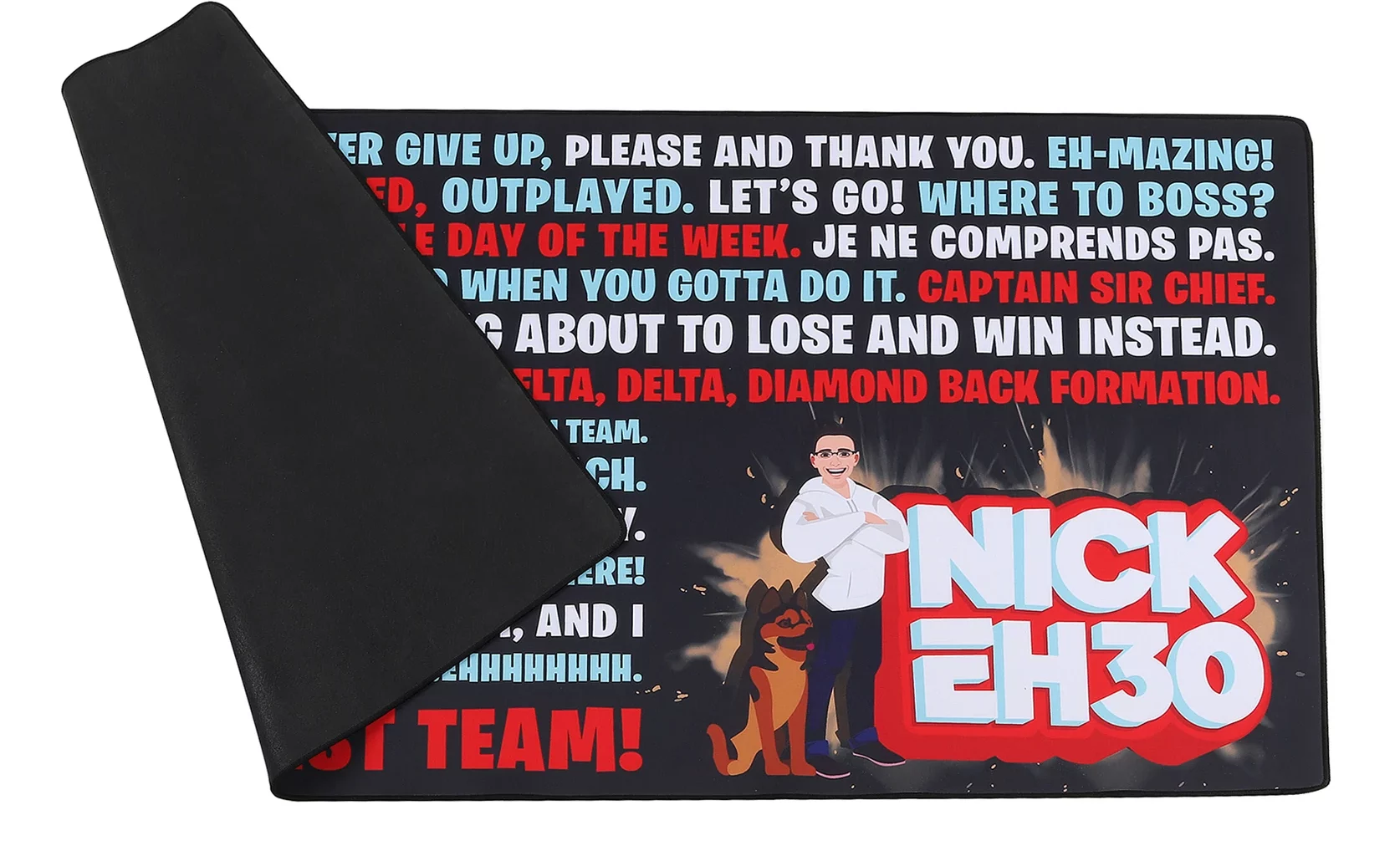 Here's a durable mouse mat you can invest in to keep your mouse free of dirt, guaranteeing maximum accuracy. It also makes your mouse more usable, helping you enjoy the most satisfying gaming experiences. Since its measures 24″x 48″x 0.12″, you're assured of ample space for your device.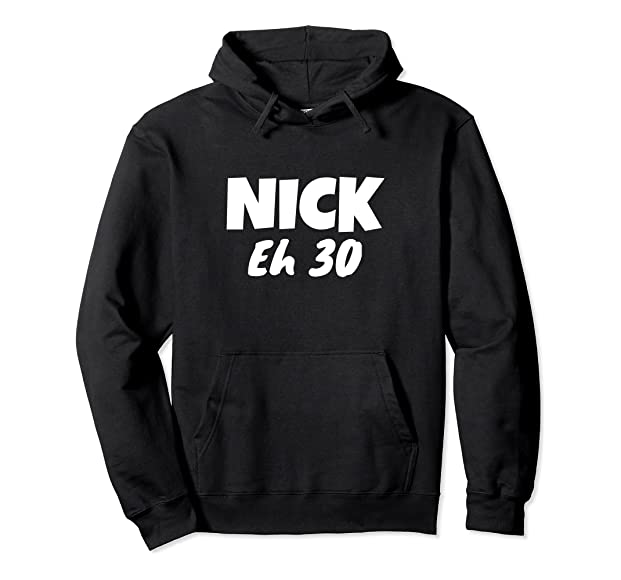 This hoodie is available in many colors, and it undoubtedly deserves a place in your winter closet. It's crafted from a durable cotton/poly blend, which also means it's light to wear during the warmer seasons. Use the front pouch to tuck in your hands or store lightweight items such as earphones.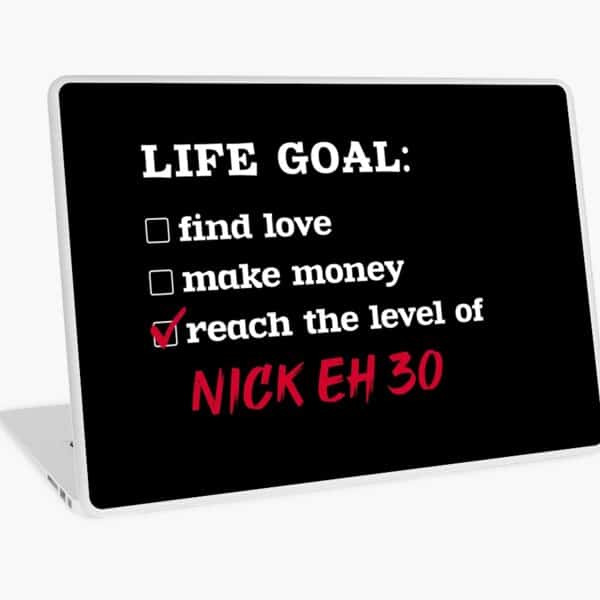 Enhance your laptop's exterior with this fancy lightweight laptop skin available in a vibrant gloss finish. It also protects your device against minor scratches. In addition, its application is effortless, just like its removal, and you won't notice any sticky residue after the latter.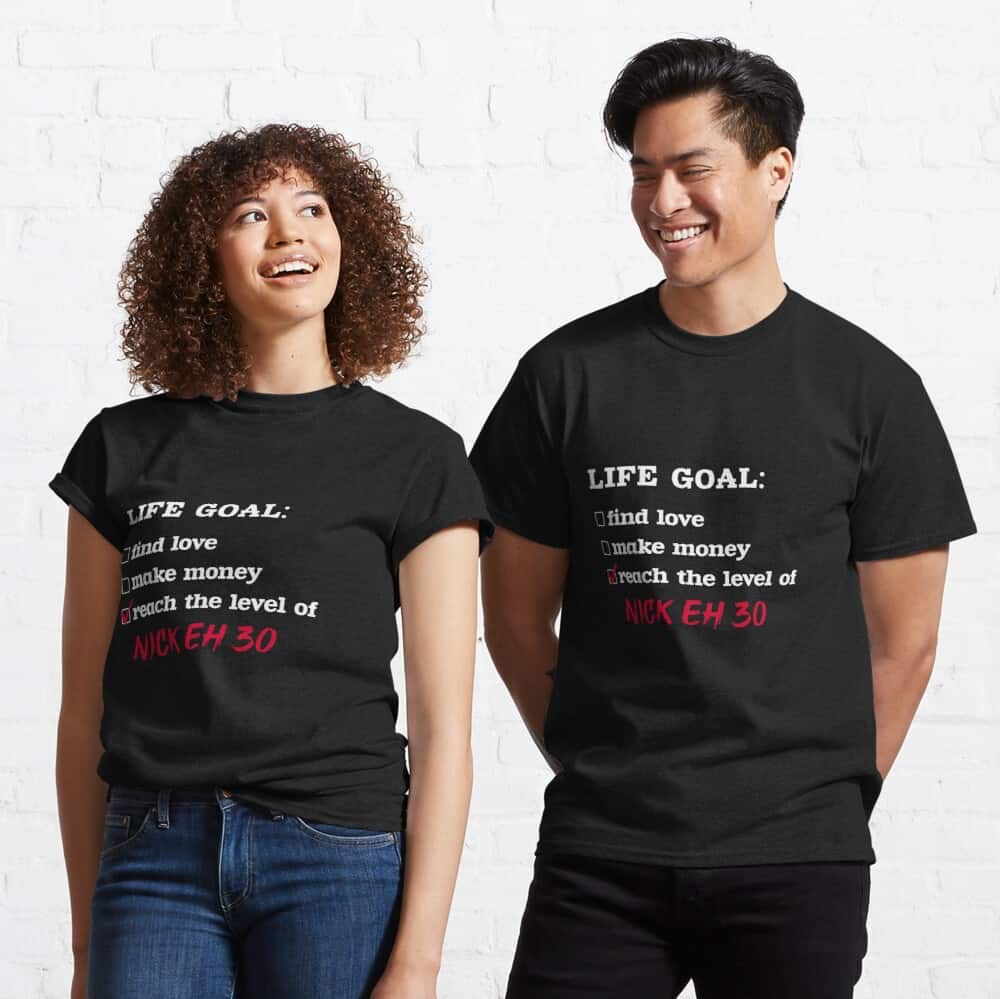 Fancy a lasting crewneck t-shirt? Here's one to mull over. You have over ten color options to consider, and even better, the size range is just as vast, starting from small all through to 5XL. Note that the percentage of cotton material depends on the color choice. For instance, solid colors are made from 100% preshrunk cotton, but those with heather colors have a dash of polyester.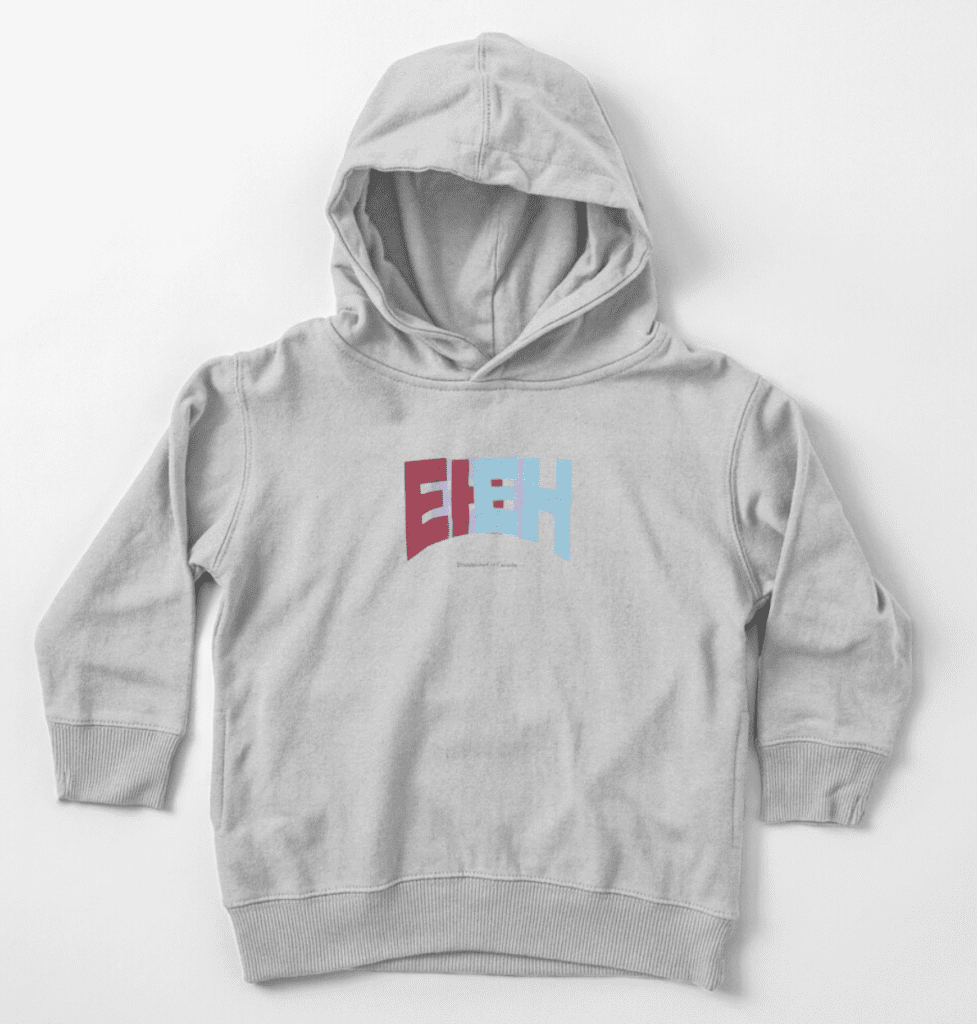 If you're contemplating adding to your little one's wardrobe, get this stylish hoodie designed to offer comfort and durability. It comes in low-maintenance colors such as heather grey, dark blue, and black. Additionally, it's crafted from 60% cotton and 40% polyester, perfect to deliver just the right amount of warmth and breathability.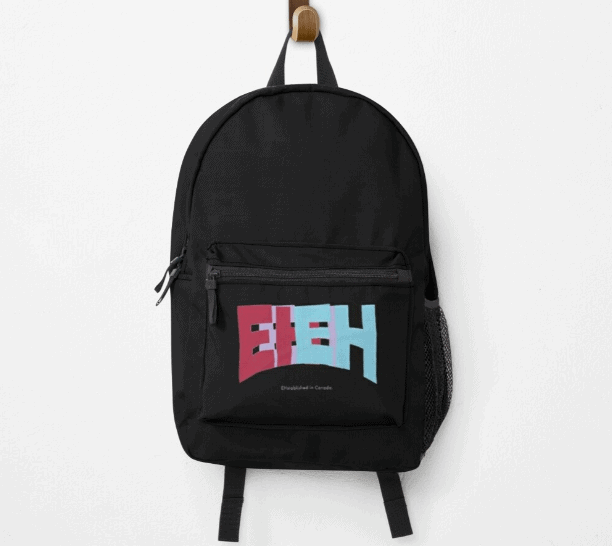 This trendy backpack will take you to school, work, shopping, or your next picnic, making it worth your cash. Its 100% polyester shell is built to last, plus maintaining it is undemanding. Furthermore, it has adjustable padded straps and a handy external mesh pocket to offer extra storage space.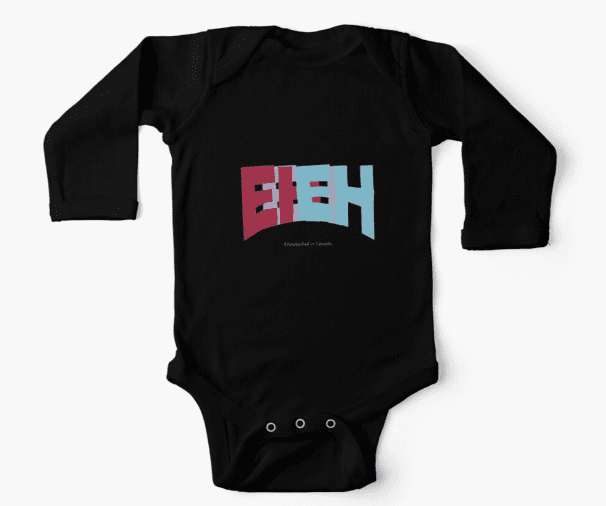 Here's a classic one-piece you can get for your baby, whether they're a newborn or between 1 and 18 months. We like that it comes with a lapped shoulder seam that allows for effortless dressing. Moreover, it's made from soft, comfy, and lasting cotton fabric.
Frequently Asked Questions about NickEh30
Question: Which are NickEh30's favorite dishes?
Answer: NickEh30 hasn't mentioned the specific meals he prefers, but he's divulged he tremendously enjoys Spanish, Mexican, and Italian cuisines.
Question: Does NickEh30 have any hobbies?
Answer: Yes. NickEh30 delights in reading, writing blogs, photography, surfing, and playing the guitar and piano when free.
Question: Is NickEh30 enthusiastic about animals?
Answer: Yes. NickEh30 likes animals, and he even owns a pet dog.
Question: How often does NichEh30 work out?
Answer: NickEh30 is yet to let us in on his gym routine, but he's confessed to enjoying working out to enhance his mental and physical fitness.
Question: Did NickEh30 make any money through gaming as a minor?
Answer: No records show NickEh30's tournament earnings before he turned 18. Factually, he participated in his first gaming competition at 23 in 2018.
Recommended Reads
Research Citations
https://www.twitch.tv/nickeh30/about
https://www.youtube.com/watch?v=QCGlmUMjV44
https://twitchtracker.com/nickeh30
https://www.esportsearnings.com/players/54480-nick-eh-30-nick-amyoony