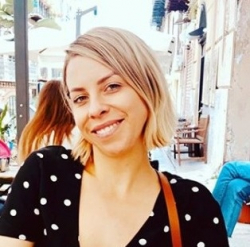 Latest posts by Jodie Chiffey
(see all)
Daequan Loco is an American eSport athlete, YouTube content creator, Twitch streamer, and internet sensation.
Daequan Loco is a household name in Fortnite and is often ranked among big names such as Tyler "Ninja" Blevins (check Ninja's Bio). Still, his fantastic gameplay is just one of the notable aspects setting him apart from the crowd. In addition, his great sense of humor and charisma has drawn tons of people to his socials, explaining why his collective Twitch, YouTube, Twitter, and Instagram following surpasses 5M!
Intent to find out more about Daequan Loco? We've written this bio to satisfy your curiosity, prioritizing details regarding his early life, professional career, and personal life.
Daequan Loco's Bio Facts
| | |
| --- | --- |
| Real Name | Daequan Loco |
| Birthdate | May 12, 1994 |
| Birthplace | United States |
| Nickname | Daequan |
| Height | 6 ft. 1 (185cm) |
| Nationality | American |
| Zodiac Sign | Taurus |
| Siblings | N/A |
| Children | None |
| Girlfriend | Exie |
| Games Played | Fortnite |
| Net Worth | Approximately $2M |
| Social Media | Twitch: DaequanWoco, Twitter: @DaequanLoco, Instagram: daequanloco, YouTube: Daequan Loco |
| Awards | None |
| Last Updated | April 2022 |
Daequan Loco Birthplace and Early Life
Daequan Loco was born in Florida, US, on May 12, 1994.
He spent most of his childhood in this state with his friends and family. Speaking of which, little info about the latter is available. And this streamer seemingly prefers keeping them out of the spotlight.
Similarly, not much about Daequan Loco's educational background is in the limelight. He attended a local high school in Florida. And the college or university he went to remains unknown.
How Did Daequan Loco Get Started Gaming?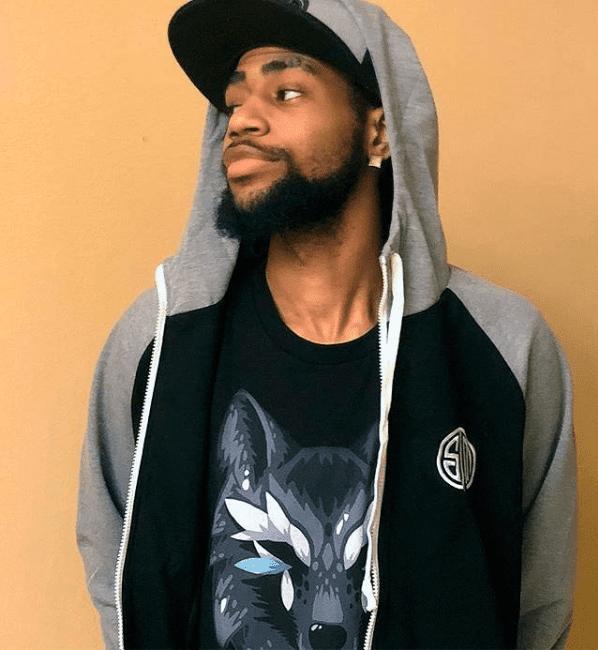 Precise details about when Daequan Loco began gaming are unavailable as of writing. Even so, he's always been enthusiastic about video games. So it's not shocking that he chose to build a successful career by playing and streaming them on Twitch.
In 2018, Daequan Loco joined Team SoloMid, the team that Disguised Toast (see Disguised Toast's bio) once played for. His time with this organization allowed him to work with its outstanding Fortnite squad, which comprised other well-known players such as Myth, Darryle 'Hamlinz' Hamlin, and Dakotaz (view Dakotaz's bio).
However, in 2019, Daequan Loco took a break from social media, and competitive Fortnite play, citing that it wasn't as thrilling to him as before.
Then, in 2021, Daequan Loco joined NRG Esports with his pal, Hamlinz, and they announced their comeback.
Achievements
Daequan Loco's efforts to deliver his best as a streamer and YouTube creator have paid off. In 2017, he finished first in the Fortnite Invitational (the first one ever).
The following year, he achieved 39 eliminations alone in a Fortnite team match, setting a world record at the time, but (Klaivert "Teeqzy" Dervishi broke it later by getting 45 kills).
In addition, this gamer has earned thousands of dollars gaming competitively, something some players still dream of.
Daequan Loco's Videos
Watch this 15-minute video discussing Daequan Loco's unexplained exit from the gaming world in March 2020. It takes us through his last video at the time, and the most critical stages of his streaming career until then, including his sickness and close relationship with Dakotaz.
Daequan Loco is famous for his hilarious acts during his streams. Check out this impressive compilation by UnrealRager to enjoy some of them and also watch him showcase his gaming prowess.
Daequan Loco's Gaming Setup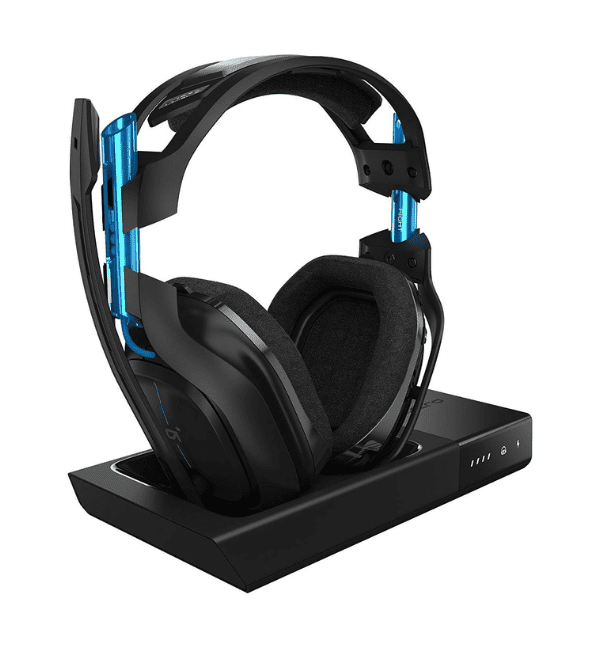 Daequan Loco fancies the Astro A50 headset, which has been a high-end mainstay since its release. The headset is fitted with a 6.0mm unidirectional noise-canceling microphone.
This allows him to give his signature humorous commentaries in the heat of gaming without worrying about buzzing processors, clicky keypresses, or even squeaky chair movements. Add this to the Dolby Surround Sound in the headphone speakers, and you will concur that the headset offers him value for money.
Further, the headset is made with select durable materials that are comfortable and lightweight. This allows Daequan Loco to game for hours on end without straining his head or ears.
Other key features include an air cushion and a synthetic headband to insulate the sound in his ear, an instant press button to mute, multiple adjustment options for comfort, and an optimized mic for chatting and streaming.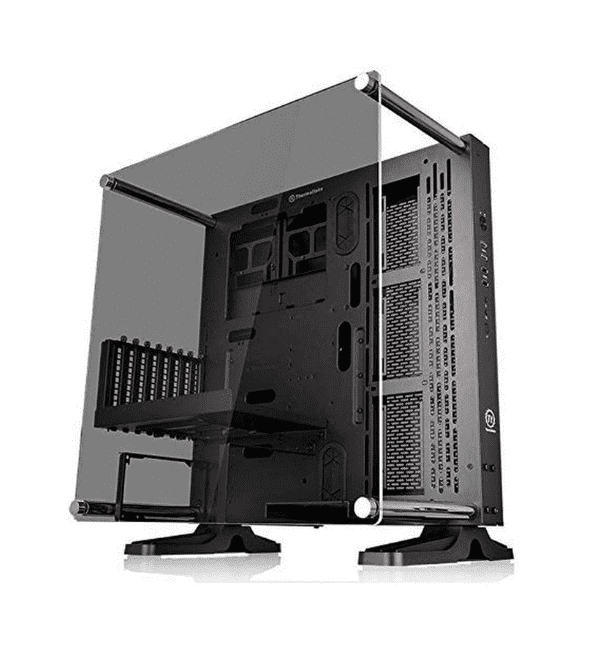 Daequan Loco leverages the safety and aesthetics of the Thermaltake Core P3 case. It's one of a kind, with impressive versatility that many gamers can attest to.
For starters, the case can be wall-mounted to save on space. It can also be horizontally positioned to cover free space or be vertically placed to allow for more effortless mouse movement and keyboard placement.
Then, this computer case is made from 5-millimeter thick glass and tempered metal for durability and aesthetics. It allows Daequan Loco to flaunt his impressive setup and securely mount his drives away from dust and other weather elements.
Another key feature is its vast compatibility with diverse liquid cooling configurations. This is especially handy for efficiently absorbing and conveniently dissipating heat from his gaming system.
Other key features include a demountable modular design for personalized designs, an open frame for enhanced panoramic views, and a vertical GPU mounting option to cut on space usage.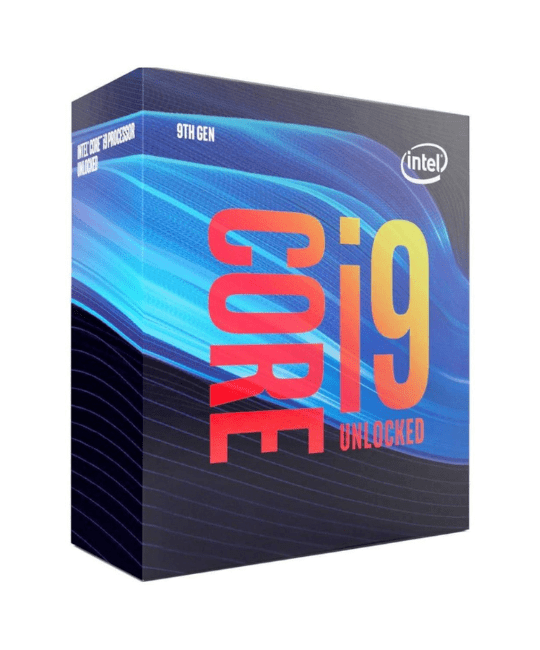 This processor packs the power Daequan Loco needs, even for the games and tournaments that place the most extreme demands on his system. It features eight cores, sixteen threads, and an impressive 3.6 GHz max turbo clock speed which can go up to 5GHz.
The features in this processor are made even more meaningful because the processor gives Daequan Loco amazing output per core. As a result, it's still among the fastest gaming CPUs on the market today.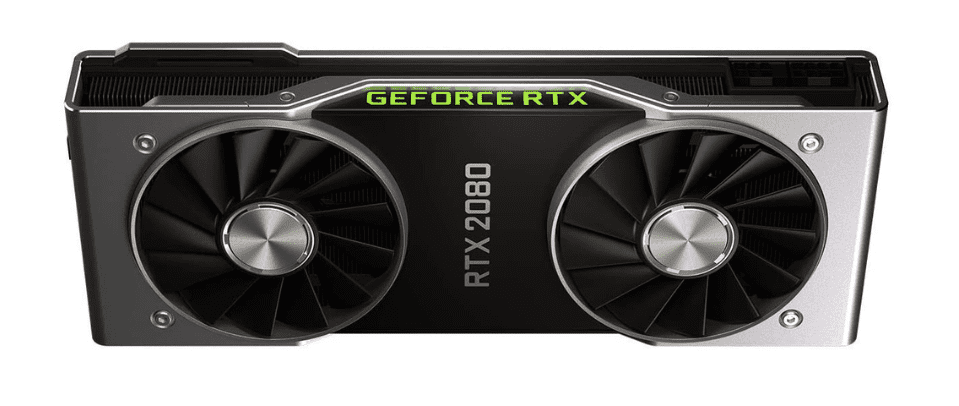 Daequan Loco prefers NVIDIA's RTX 2080 graphics card. Though it may not be NVIDIA's latest release, it can still conveniently handle 1440p rated games and even dabble in some select 4K games at decent framerates.
Further, the GPU packs sufficient video memory to buffer against lapses so that Daequan Loco streams smoothly in real-time, regardless of how graphic demanding the game might be.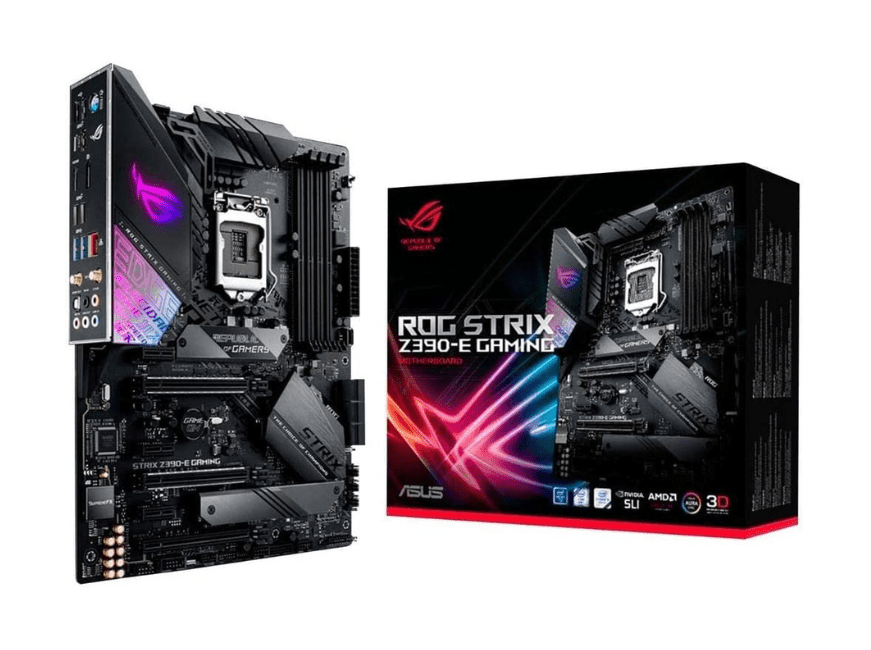 Deaquan prefers the Z390-E gaming motherboard, carefully designed to enhance speed and connectivity.
It features 2nd generation USB 3.1 that allows critical high-end peripheral devices to work to their highest potential. It also comes with ASUS optimum II, which allows his system to remain stable even in overclock mode.
Further, the motherboard features an ingenious gamer's guardian design. With this design, Daequan Loco is guaranteed an almost infinite motherboard lifetime, helping him cut back on expenditure and taking out the worry of sudden shutdown due to motherboard failure.
Another possible feature that lured him to this motherboard is its innate features that make installing other components easy and hassle-free.
The quantity of heat that a motherboard can generate when gaming can often surpass the motherboard's tolerance levels. This is why Daequan Loco's motherboard comes with an ingenious solution in the form of the best possible cooling options.
This is through some of the best-designed fans today, including Fan Xpert 4 and the UEFI BIOS. Besides fans, the motherboard is also capable of supporting contained water cooling.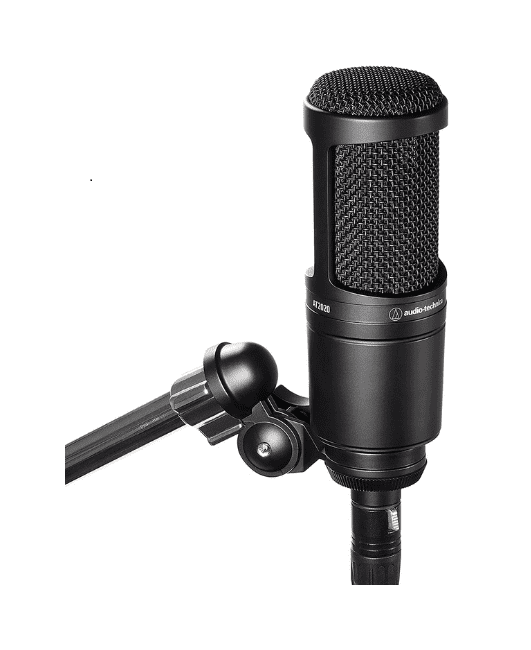 Like Lirik and LegendaryLea, Daequan Loco prefers the versatile Audio Technica AT2020 microphone. As they can all attest, the mic allows them to enjoy a high level of transient response thanks to its low mass-designed diaphragm.
Similar to the Shure SM7B, it also has pop filters to buffer against mechanical and electronic noises that may interfere with its stream quality.
Further, the mic has a cardioid polar pattern that inhibits the mic from taking up sounds from any direction.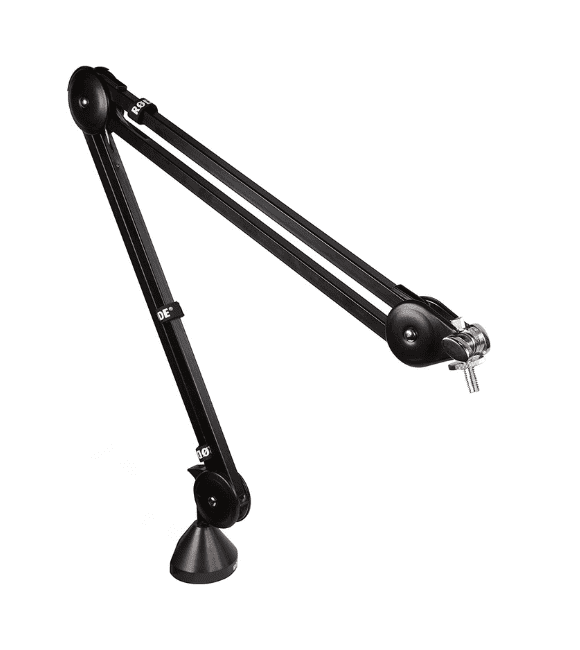 Daequan Loco leverages the flexibility and versatility of the RODE PSA1 Microphone Arm. For starters, the mic arm has a maximum load capacity of 4.4lbs, inclusive of its shock mount.
Further, the arm comes with velcro wraps that conveniently wrap Daequan Loco's cable to give him a tidy and clutter-free working table. Combine this with a 360-degree rotation capability and a horizontal/vertical swivel option, and you can visualize how gracefully Daquan Loco operates when recording.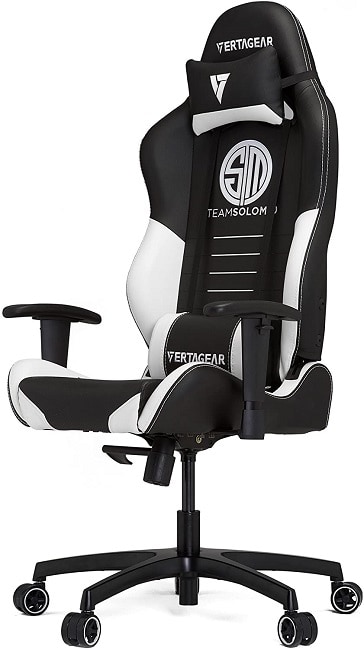 Every serious gamer needs a chair that doesn't impede their movement or cause health problems. For Daequan Loco, the solution is the versatile and comfortable Vertagear TSM which has the right dimensions and contours for his size and back.
Also, the chair's construction is strong enough to withstand hours of use by Daequan while keeping him supremely comfortable. This is courtesy of its high-density resilience foam padding and the high-quality steel frame.
Though made of steel, Loco still enjoys its relatively lightweight design because the starbase is made from a robust aluminum alloy.
Further, Daequan, like every other gamer, needs to glide effortlessly on any surface he might find himself gaming on, and the Vertagear SL2000 allows him to do just that.
Other key features include PU-coated 2.5-inch wheels that allow for smooth movement over any surface. And additional support from a detached headrest pillow made of memory foam, plus more lumbar support for his back.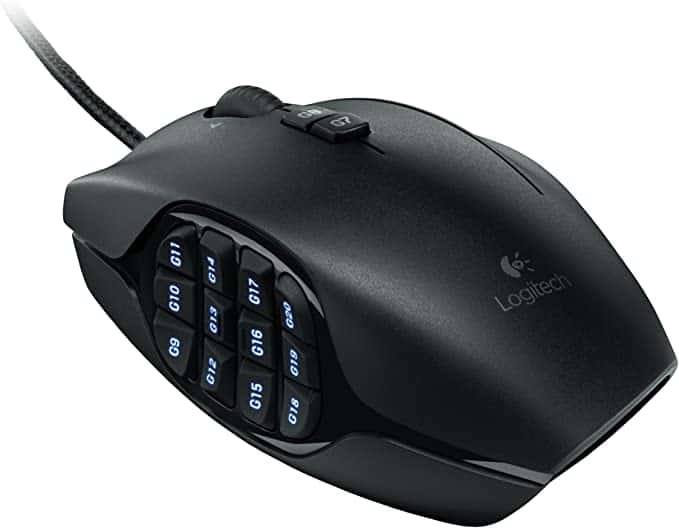 This laser movement detection mouse comes complete with polytetrafluoroethylene feet, which can reduce friction and still make precision on virtually any surface. Thus in the unlikely event that Daequan Loco's mouse pad fails, he can still enjoy precise movements of the cursor and higher accuracy of the mouse.
The twelve buttons on the thumb panel allow Daequan to make numerous movements using the thumb without tearing his focus from the screen, and this is certainly one of the reasons he is so effective at what he does.
This mouse's ergonomics are amazing. The contours in the body design allow Daequan's hand to remain at rest no matter how long he keeps it on the mouse.
The mouse's buttons are specifically designed to reduce click fatigue to a minimum. Their design is one of the reasons Daequan's reaction time on the mouse can remain tip-top even amid a marathon tournament.
Further, the thumb panel is customizable as far as the customization of buttons is concerned. Plus, an RGB capability to enable Dequan Loco to change the colors to suit his personality or mood.
This aluminum-made mechanical keyboard makes gaming as easy as possible for Daequan Loco. The keyboard is made using aircraft-grade aluminum that renders it extensively durable and lightweight for starters.
The manufacturer understands that the likes of Daequan Loco need as much comfort as they can get. This is why the keyboard features fixed memory foam rest on which Daequan rests his hands when playing.
The keyboard further gives Daequan the advantage of controlling lighting and media from right there on the keyboard by using the FN-F keys. These keys allow him to control the game's volume and media levels, among others
Daequan Loco's Family
Daequan Loco's girlfriend is Exie. She lives with him and helps create some of his gaming content, such as YouTube video thumbnails.
Although these sweethearts are close, they barely discuss their romantic life on social media. Therefore, we couldn't uncover when they began dating or the plans they have for their future.
Exie is not as famous as Daequan Loco, and much about her is still a mystery.
Still, Daequan Loco and Exie have been through some pretty tough times together. For instance, she was beside him when he was battling depression.
When Exie got E. coli, Daequan Loco was by her side as they visited countless doctors to aid her recovery.
Daequan Loco's Net Worth and Career Earnings
As of writing, Daequan Loco has an estimated net worth of $2M. Here's how he's brought in this vast amount:
Twitch
Daequan Loco enjoys streaming games such as Fortnite, Just Chatting, Lost Ark, Until You Fall, and GunZ: The Duel. Most recently, his streams average between 10K and 50K views, which is impressive since he's just returned to the scene.
While Daequan Loco makes a decent amount as a Twitch streamer, he hasn't mentioned his monthly or yearly earnings. Nevertheless, they have contributed to his present net worth.
YouTube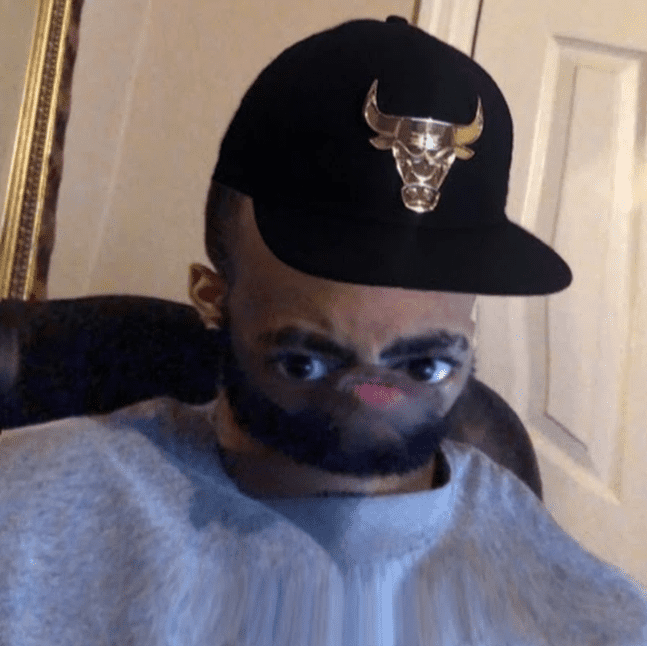 Here's the second platform that has enabled Daequan Loco to make a lot of cash. He opened his 5.36M-subscriber YouTube channel in 2017, and so far, it has amassed 690,588,022 views. These have enabled him to net over $100K, but the exact amount is only known to him.
Merch
Daequan Loco also earned some money by selling merch via the TSM online store when he was a team member. He never told his fans how much he made in proceeds, but they unquestionably boosted his monthly income.
Competitive Play
As an esport athlete, Daequan Loco pocketed $81,158.33 from playing one Apex Legends and 9 Fortnite games when he was 24.
While he brought in $77,725.00 (95.77%) of his total prize pool money in 2018, he only made $3,433.33 (4.23%) in 2019.
Notably, Daequan Loco participated in all these tournaments on TSM's roster.
Esport Teams
Daequan Loco has been on two esport organizations' payrolls – NRG Esports and TSM. While his monthly salary from these teams is not public knowledge yet, it has been instrumental in enhancing his present net worth.
Sponsors and Partners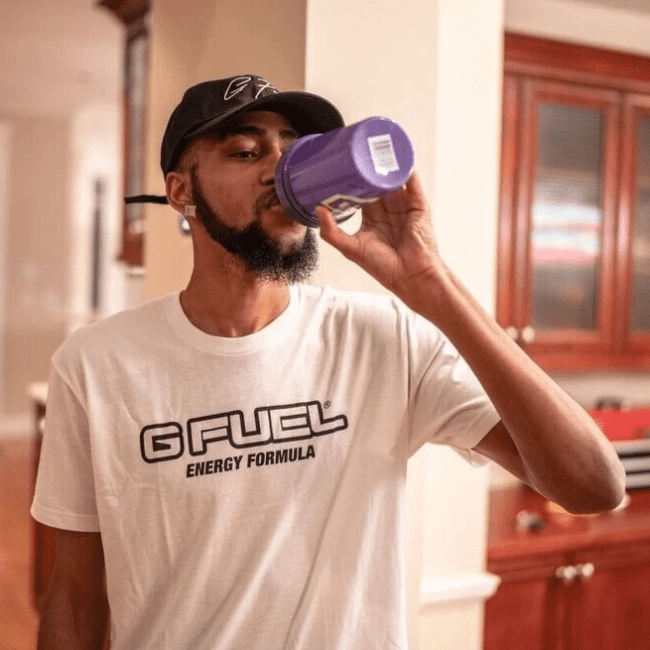 Partnerships and sponsorships have also been valuable revenue sources for Daequan Loco. G-FUEL, Logitech, Legion by Lenovo, Chipotle Mexican Grill, Grubhub, and Vertagear are some brands he's signed deals with during his career.
Daequan Loco's Retirement and Post Professional
Like many famous gamers who've been streaming for many years, Daequan Loco has taken a hiatus before. But he's not given us any details about his plans, including retirement. Since he only returned to streaming last year, we suppose he intends to stay for some years to compensate for the lost time.
Daequan Loco's Merch
Interested in Daequan Loco-inspired merch? Check out some of the items doing rounds on the market as of writing: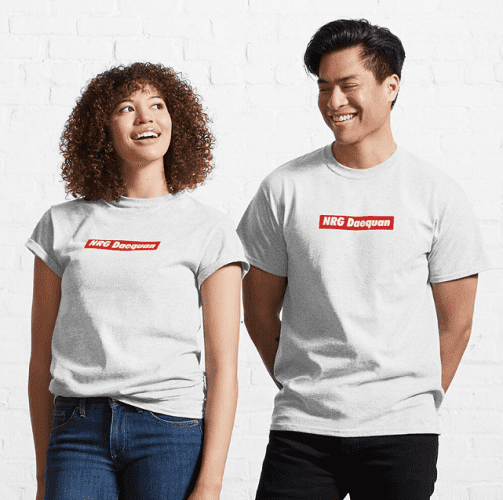 Available in 15+ colors, this Daequan-inspired tee is made from soft, durable fabric to guarantee comfort. It's also available in many sizes and styles. Examples of the latter include The Graphic T-shirt, Active T-Shirt, Long Sleeve T-shirt, and Tri-Blend T-shirt.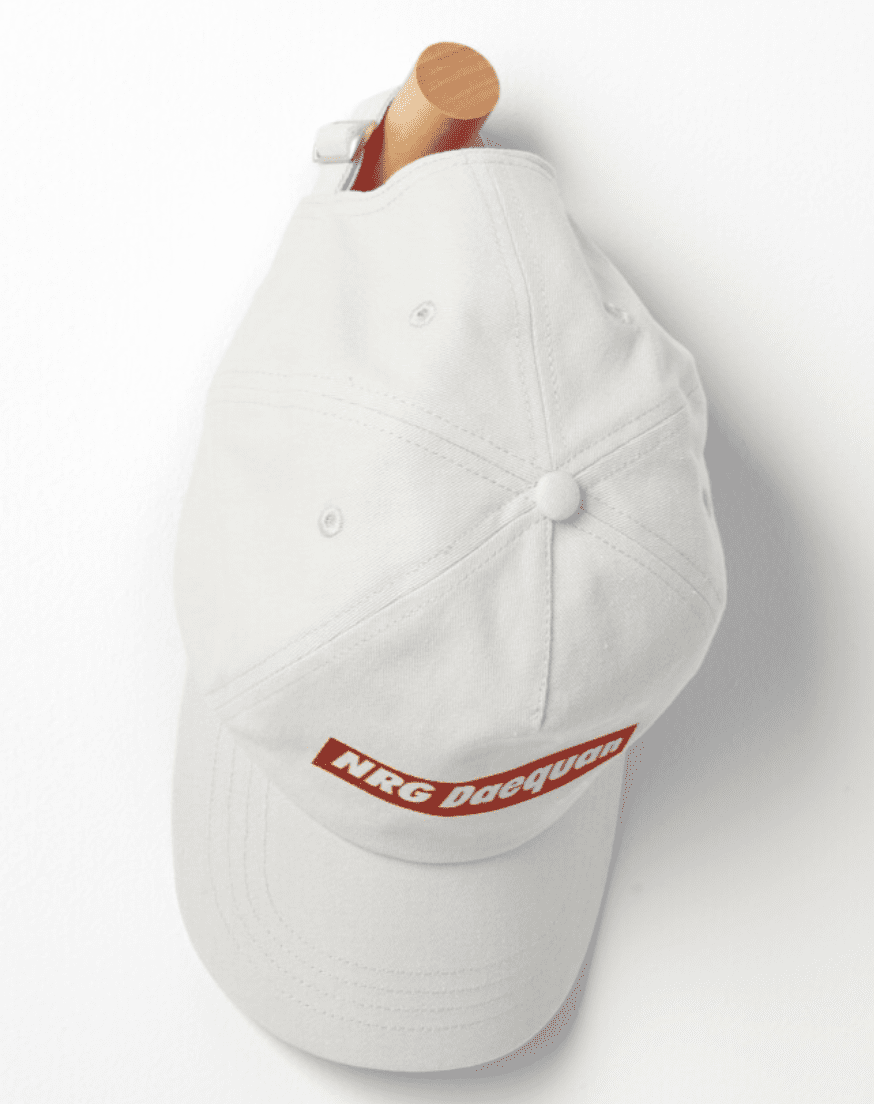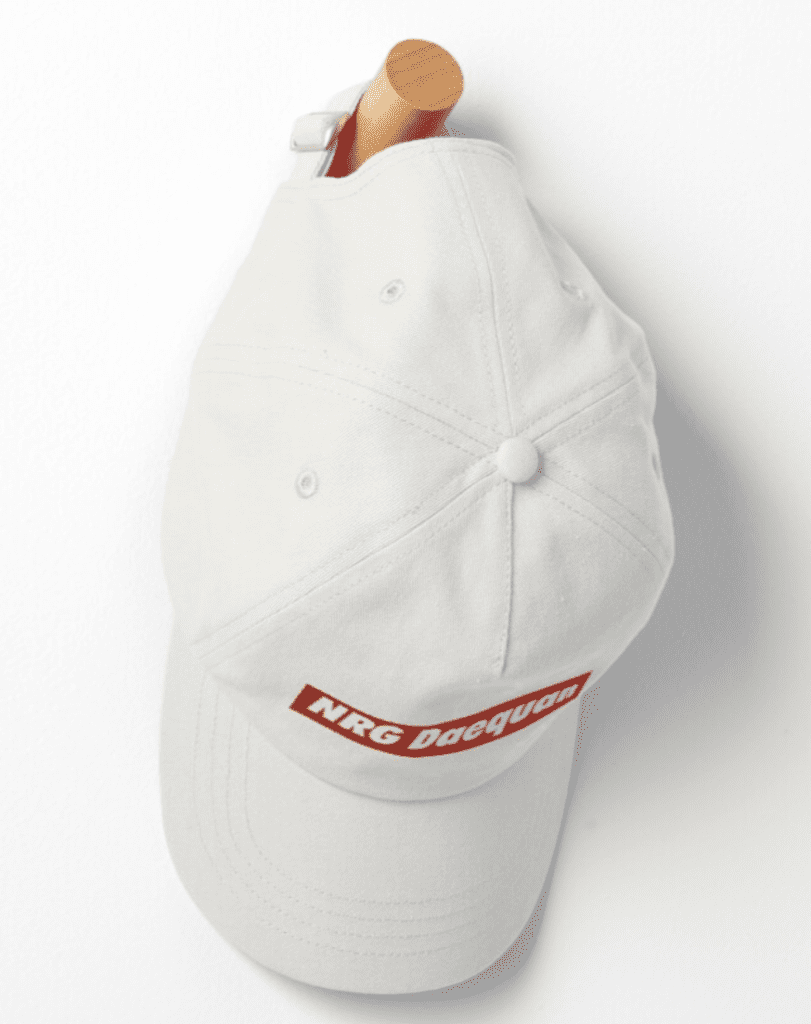 If you've always wanted a dad hat to wear at your convenience, check this one out. ArtInventor avails it in one size suitable for all and many colors, including white, beige, navy, black, and slate grey. Other features of this cap include its 100% cotton material for all colors except beige with 19% rayon/81% cotton.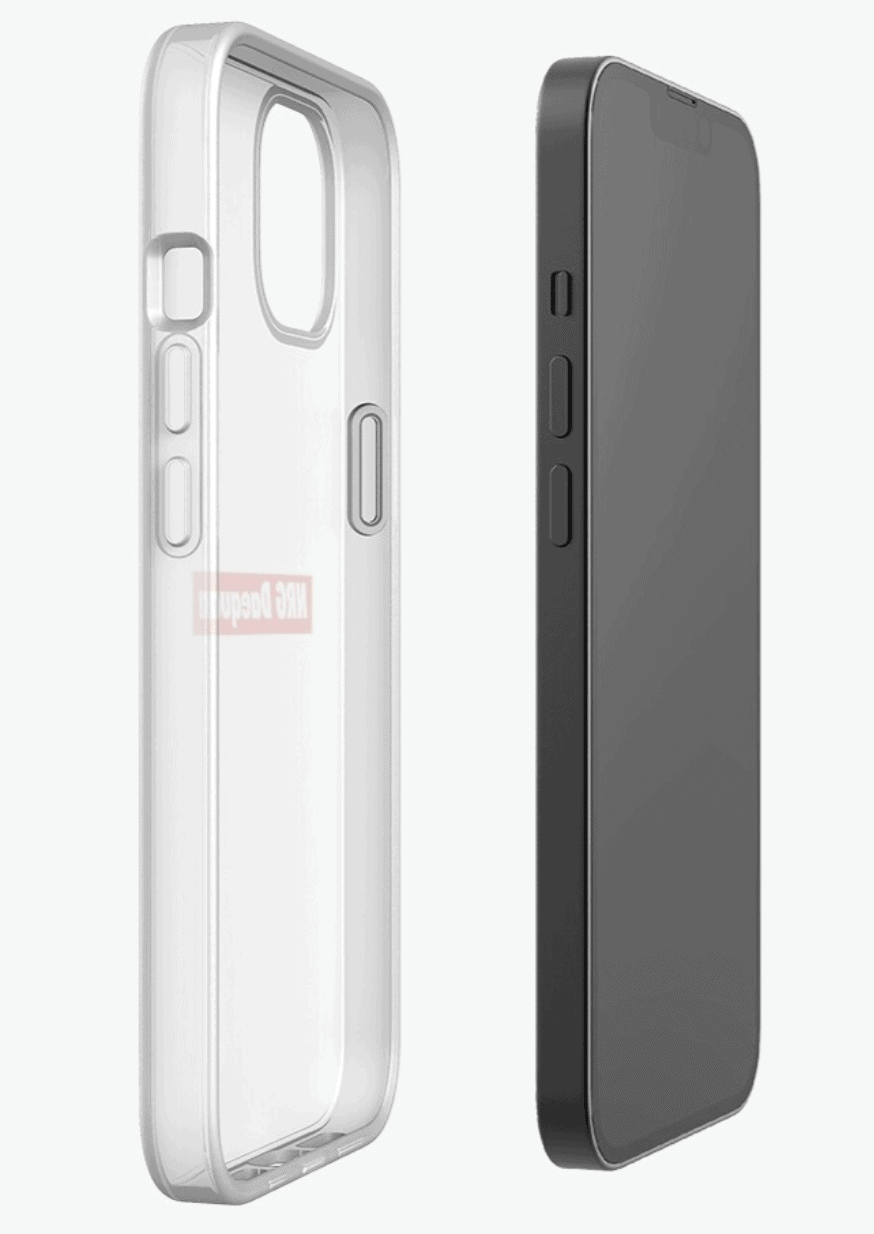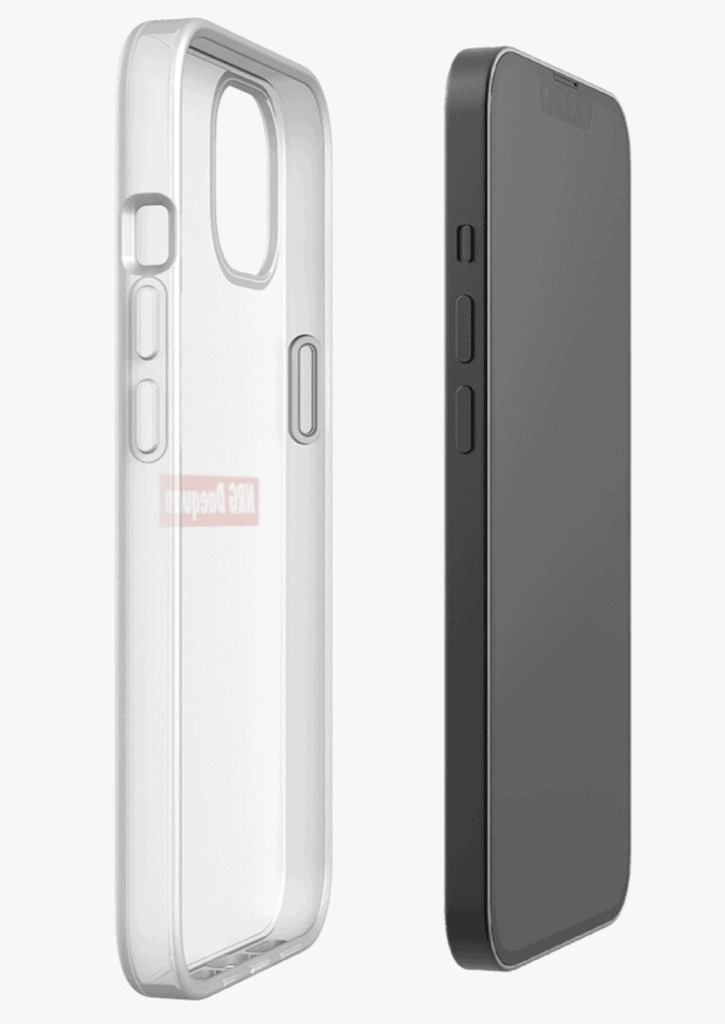 Here's a Daequan Loco-inspired iPhone case with multiple convenient features such as durability, durability, and compatibility with Qi-standard wireless charging. Make sure to confirm it is ideal for your device as it's designed for many of them, including iPhone 12 and 13 models.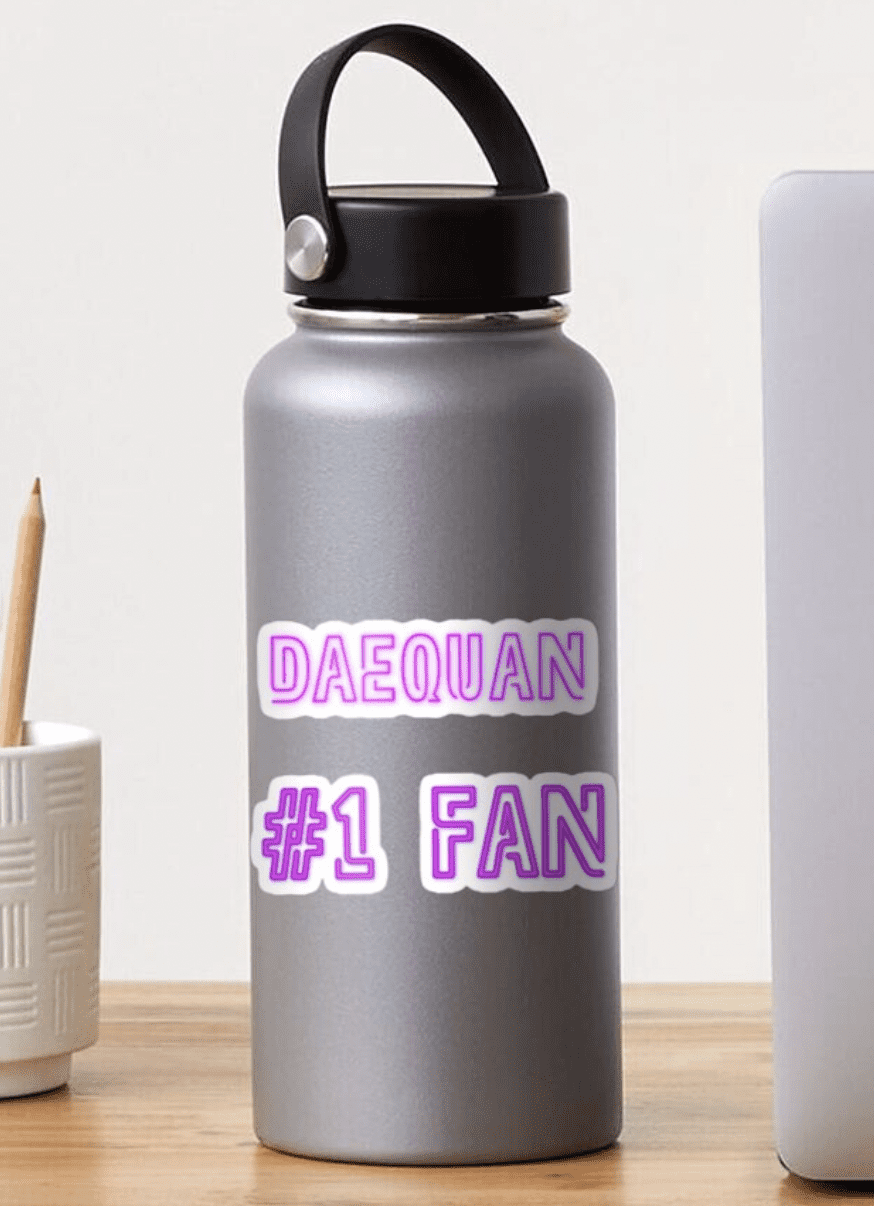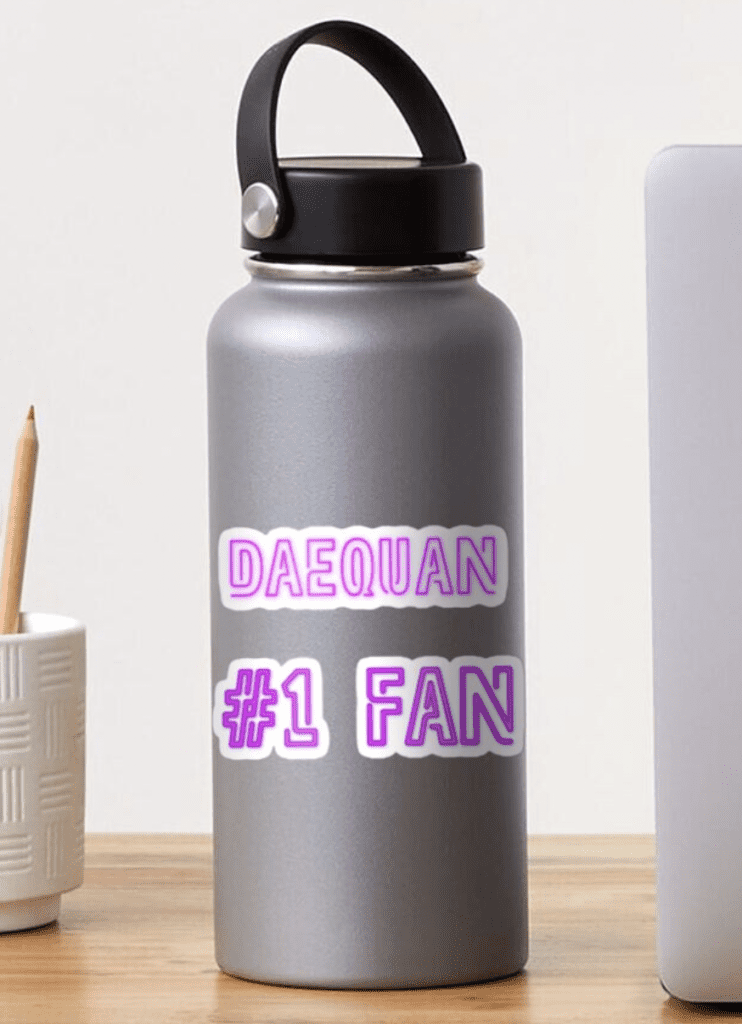 Get this Daequan-inspired sticker to show the world how much you like his content. It's long-lasting, durable, and removable for ultimate convenience. In addition, it comes with matte, glossy, and transparent finishes. Plus, each design features a white border to enhance its application.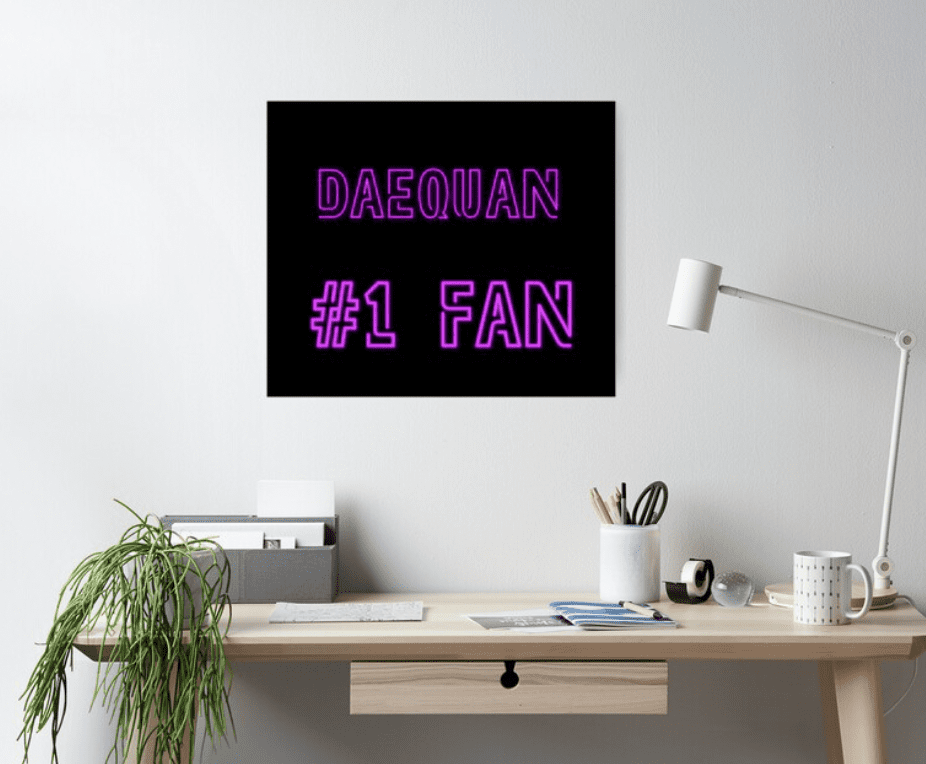 Here's a quality Daequan Loco-inspired poster designed by 2Girls1Shirt. It's printed on semi-gloss paper, and it comes in three sizes to meet various users' needs. If you'd like to explore more art pieces provided by this designer, consider this Canvas Print, the Photographic Print, or the Art Board Print.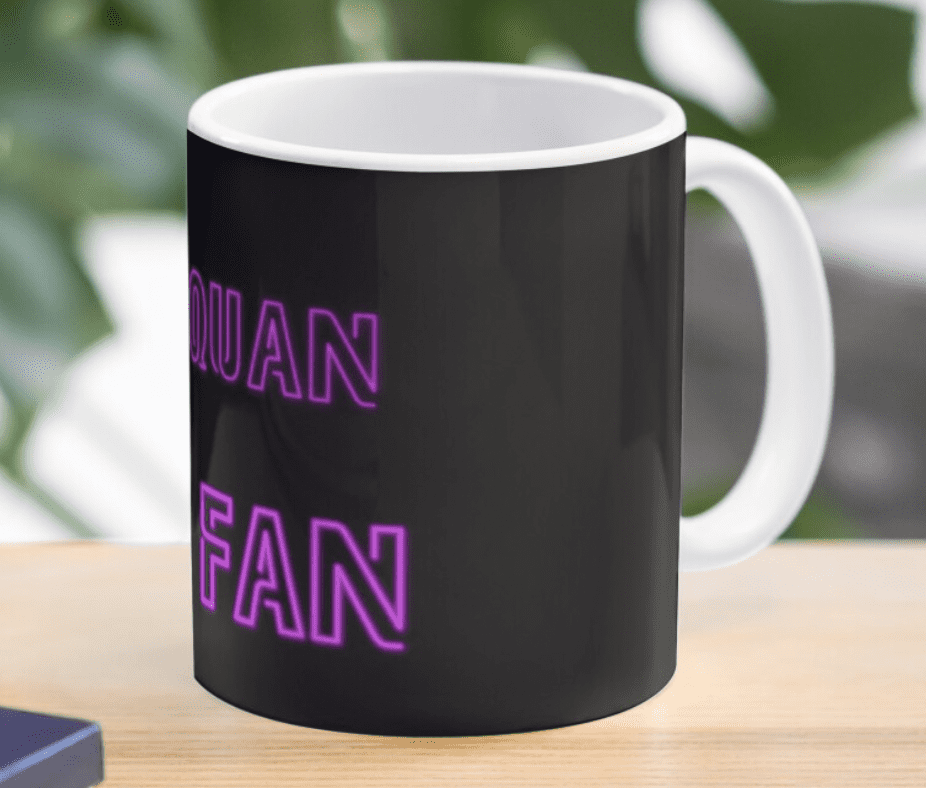 Consider this quality mug inspired by Daequan Loco if you're hunting for durable drinkware. It can hold up to 11 oz. and is made from dishwasher-safe ceramic for easy maintenance. However, supposing you need a cup that can hold more liquid, give some thought to the 12 oz.-tall mug with a wider mouth. It's also built to last.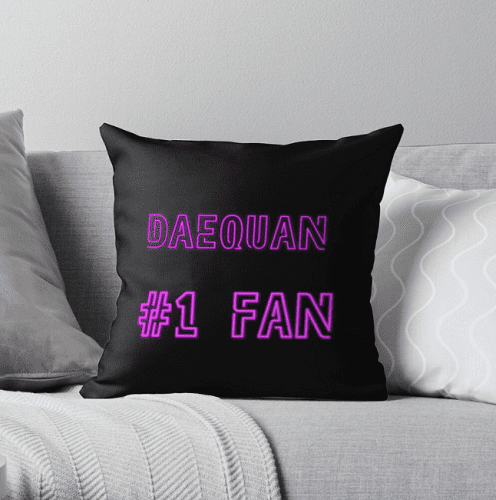 Consider this Daequan-inspired option with a soft, lasting 100% polyester cover if you're scouring the market for a beautiful throw pillow. It comes with a concealed zip and is available in many colors.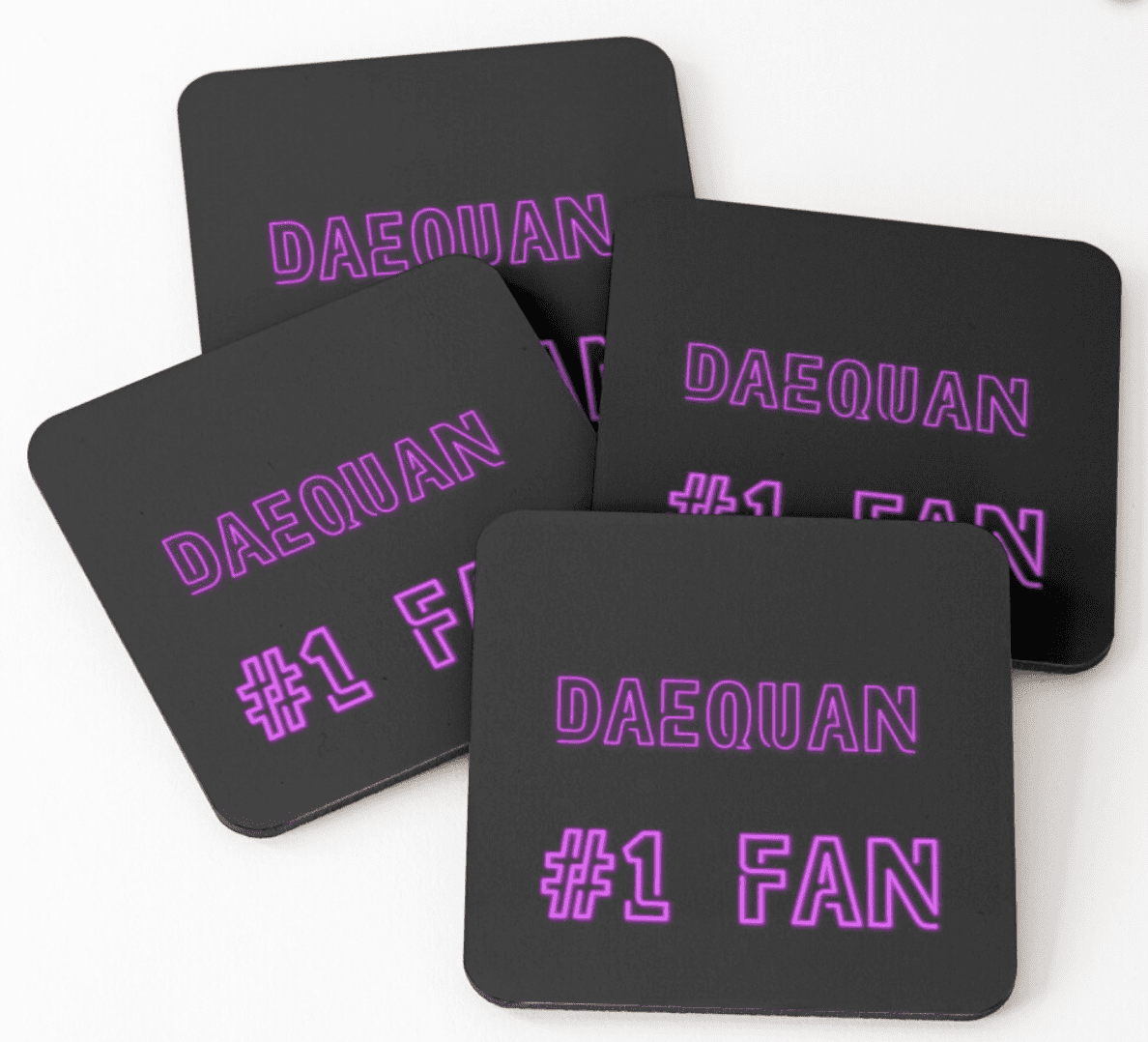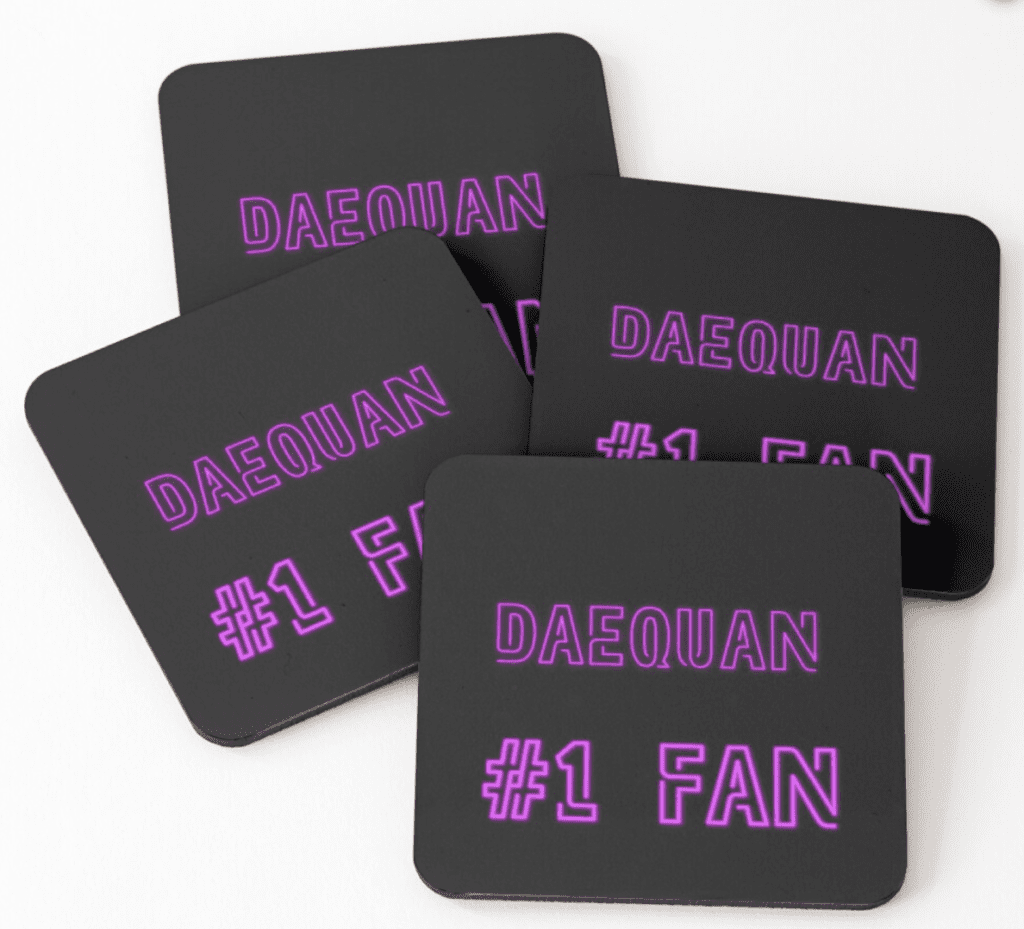 The market also has these high-quality coasters for Daequan Loco fans. They're conveniently lightweight, and they feature an attractive glossy finish. Notably, they come in a set of 4, which could be all you need in a kitchen.
Frequently Asked Questions about Daequan Loco
Question: Does Daequan Loco play basketball?
Answer: Yes. Daequan Loco also boasts noteworthy basketball skills, which saw him win the basketball Florida State Championship in 2012. He considers this one of his most significant achievements, as he has disclosed on his Twitch.
Question: What's Daequan Loco's ethnicity?
Answer: Daequan Loco is black.
Question: Why did Daequan Loco stop streaming on Twitch in 2019?
Answer: Daequan Loco experienced various health issues, such as lung collapses, and had to quit streaming for a while. In 2021, he disclosed that he was better and was back to creating top-tier gaming content for his fans.
Question: Where does Daequan Loco live?
 
Answer: Daequan Loco resides in Los Angeles with fellow video gamers Hamlinz, Myth, and his girl Exie.
Recommended Reads:
Research Citations
https://www.twitch.tv/daequanwoco/about
https://www.ggrecon.com/articles/streamer-daequan-reveals-why-he-stayed-off-twitch-for-almost-two-years/
https://esportspedia.com/streamers/Daequan
https://twitter.com/DaequanLoco/status/1060427844277297152
https://www.dexerto.com/entertainment/hamlinz-daequan-twitch-hiatus-explained-by-nrg-thoom-house-member-1707617/
https://www.twitchmetrics.net/c/127651530-daequanwoco/streams
https://www.esportsearnings.com/players/50377-daequan-loco