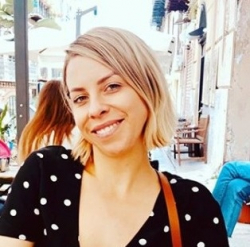 Latest posts by Jodie Chiffey
(see all)
Ryan Letourneau, better known as Northernlion, is a highly acclaimed Twitch streamer, YouTuber, video gamer, internet sensation, and entrepreneur.
As a prominent member of the creator economy, Northernlion stands out, owing to his charisma and distinctive voice. It's also pretty common to find him using interesting puns and idioms, which capture the attention of many content consumers. His adaptability as a video gamer also gives him an edge over others focusing on a single title or genre.
Northernlion's Let's Plays of indie games catapulted him to stardom. His consistency and devotion to the gaming community have seen him thrive and motivate many upcoming video gamers.
Do you fancy more info about Northernlion? Keep reading! Below, we've provided everything you should know about him, starting you off with these quick facts.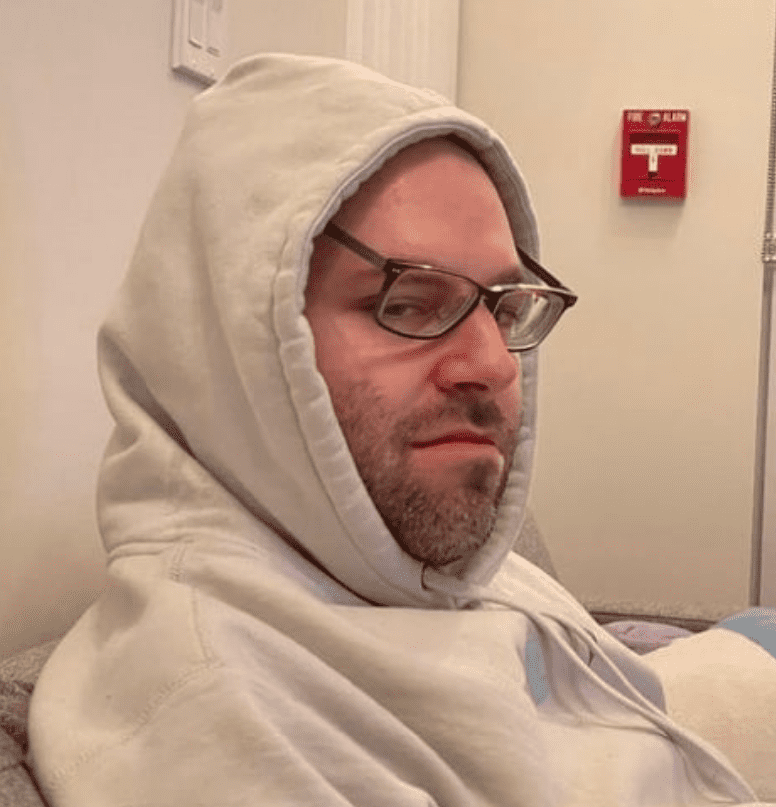 Northernlion's Bio Facts
| | |
| --- | --- |
| Real Name | Ryan Letourneau |
| Birthdate | November 28, 1988 |
| Birthplace | Ontario, Canada |
| Nickname | Northernlion |
| Height | 5'9" |
| Nationality | Canadian |
| Zodiac Sign | Sagittarius |
| Siblings | N/A |
| Spouse/Partner/Wife | Kate LovelyMomo |
| Games Played | Just Chatting, Minecraft, Elden Ring, Dark Souls, PUBG: Battlegrounds, Super Auto Pets, The Binding of Isaac: Repentance, Golf With Your Friends, GeoGuesser, etc. |
| Net Worth | $3.5M |
| Social Media | Twitch: Northernlion, YouTube: Northernlion, Twitter: @Northernlion |
| Awards | None |
| Last Updated | April 2022 |
Northernlion's Birthplace and Early Life
Northernlion was born on November 28, 1988, in Kingston, Ontario.
He's been unforthcoming about his parents and siblings. So, their identities remain in the dark.
As a child, Northernlion was pretty passionate about school. Consequently, he accorded his studies much attention and scored high grades. After high school, he joined Queens University and graduated with a degree in biology in 2010.
Later, Northernlion relocated to Daegu, South Korea, where he worked as a teacher of English for a year.
In 2011, this streamer returned home, but he didn't bag a job just yet. This shoved him into the online content creation world as he was searching for a way to bring in some dollars and have fun at the same time.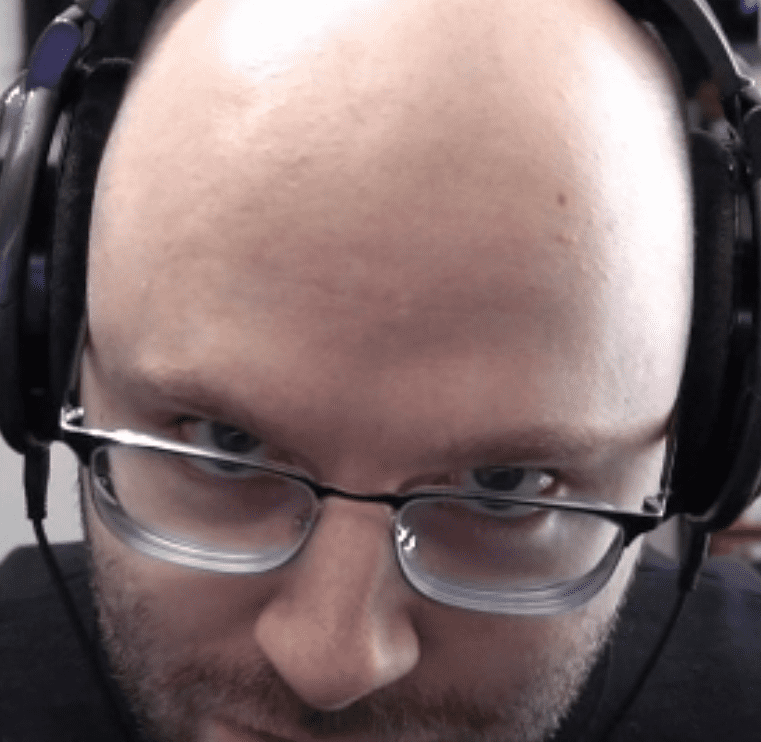 How Did Northernlion Get Started Gaming?
Northernlion has always gotten the kick out of playing video games.
When he returned to Canada from South Korea, he began leveraging his YouTube channel, which he created in 2006 while still in school, to share gaming-related content. Fortunately, it started to kick off, motivating him to go harder to become an established YouTuber, a dream he has already attained.
The Binding of Isaac
Northernlion is known for airing a plethora of YouTube series. For example, the Binding of Isaac boasts more than 3,000 episodes, making it the longest-running one since he joined YouTube.
Watching this series could familiarize you with this title's gameplay. And, it's also a great chance to know more about Northernlion as he shares tales about his life.
Podcasting
Northernlion ventured into podcasting in April 2011 when he created Saving Progress, whose focus was gaming-related news. He collaborated with popular YouTubers Michael "michaelalfox" Fox and Josh "JSmithOTI" Smith. However, this podcast ended after one year, nine months.
The Northernlion Live Super Show
Northernlion created the Northernlion Live Super Show (NLSS) in 2013, and he's been hosting it ever since. JSmithOTI is also one of this show's co-hosts, and michaelalfox is a recurring guest.
Other celebrities who've been featured on the NLSS are Apollo "DumbDog" Willems (check DumbDog's bio), Nick "Rockleesmile" Reineke, Kate "Kate LovelyMomo" Letourneau, and Rumay "Hafu" Wang (read Hafu's bio).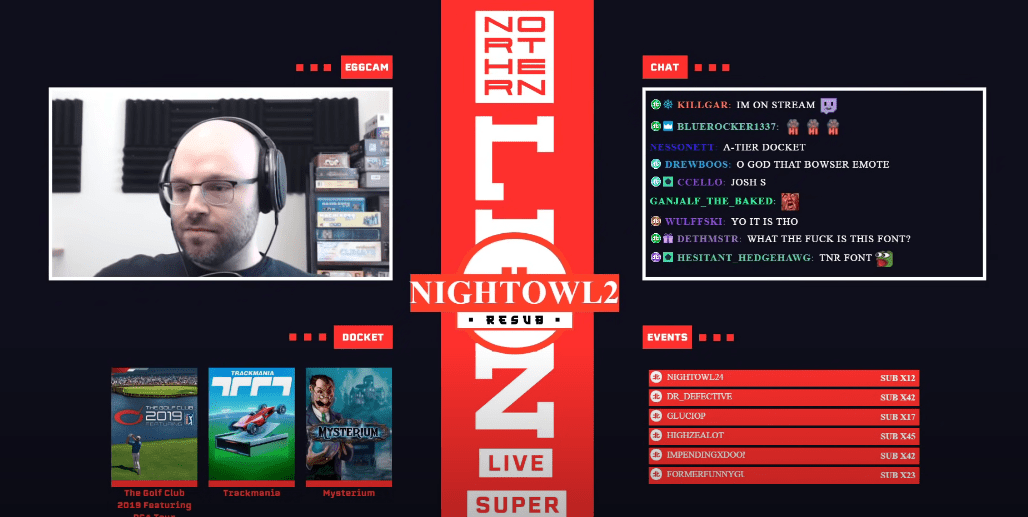 More about the Northern Live Super Show
The NLSS is a tri-weekly 3-hour Twitch show where Northernlion plays different video games with his friends while commentating and sharing banter. It takes place on Mondays, Wednesdays, and Thursdays.
Northernlion streamed the first NLSS show on YouTube alone. JSmithOTI and Rockleesmile only appeared on the third live stream. Later on, this gamer started streaming the show on Twitch.
Initially, the first hour of the NLSS was dedicated to gaming-related news and reading fan emails. The gamers on the show would then play games during the two remaining hours, exploring titles such as The Binding of Isaac, Family Feud, and Spelunky.
But as time went by, they began video gaming entirely while interacting with each other and their fans via chat.
Northernlion's Videos
Northernlion is incredibly versatile, and he doesn't mind playing with other players. Here's a video of him playing dice with one of Twitch's most popular streamers, Apollo "DumbDog" Willems. They banter back and forth and discuss this game as it progresses, and sometimes, each gives us some tips to play it. If you're a dice enthusiast, this video is definitely worth it!
The Binding of Isaac: Repentance undoubtedly ranks among Northernlion's favorite titles. Watch him play it with remarkable ease and prowess in this 43-minute video he uploaded on YouTube last year. In addition, he gives us some helpful strategies to make the most out of this game, so if you also like it, you may learn a thing or two about perfecting your skills at playing it.
See also: Loltyler1 Bio
Northernlion's Gaming Setup
As of writing, Northernlion hasn't divulged the equipment in his gaming setup. Nevertheless, we believe he has invested in the most efficient gear to guarantee first-class content for his Twitch and YouTube channels.
Northernlion's Family
Northernlion's wife is Kate Letourneau, better known as Kate LovelyMomo. Like her husband, she delights in playing video games and producing first-class YouTube content.
Kate LovelyMomo met Northernlion in 2012 after she texted him expressing appreciation for his Dark Souls playthrough. They dated for two years, and, in 2014, they got married.
In March 2020, Kate LovelyMomo announced that she and Northernlion were expecting a baby girl. Luna, the latter, was born in September of the same year.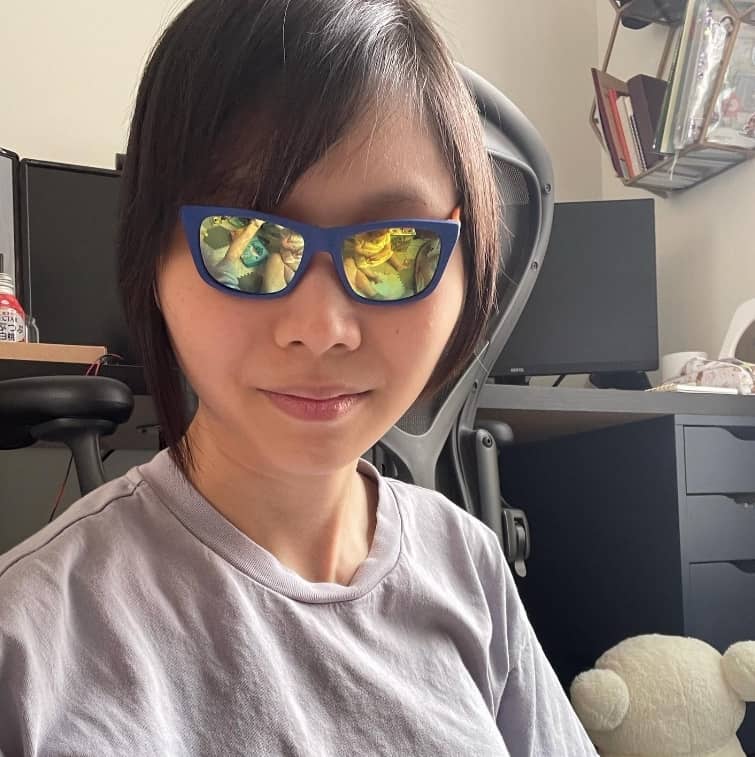 Northernlion's Net Worth and Career Earnings
As of writing, Northernlion's estimated net worth is $3.5M, brought in through the following income streams:
YouTube
Northernlion's YouTube channel boasts 1M followers and 1,104,395,699 views. He uploads top-tier gaming content several times a week to entertain his fans and keep them coming back for more.
As you might already know, YouTube pays creatives per every 1,000 monetized views their channels garner – Northernlion already has millions of them. We believe he has already pocketed over a million dollars in YouTube payouts, and it could be way more than that, depending on other factors such as his location, ads, and content.
Twitch
Northernlion streams various titles on Twitch, including Knightfall, Minecraft, Just Chatting, Dark Souls, Elden Ring, Golf With Your Friends, Call of Duty: Warzone, and Super Auto Pets. He also hosts the Northernlion Live Super Show, which many of his 547K followers enjoy. Most Northernlion's streams garner between 8K and 50K streams.
As a well-liked Twitch streamer, Northernlion makes a considerable sum, but the exact amount remains his secret. This has played a role in establishing his present net worth.
Tournament Prize Winnings
In 2020 and 2021, Northernlion participated in six gaming tournaments, playing chess, UNO, and Fall Guys. This earned him $6,175.00.
The highest sum Northernlion from a single competition was $2,000.00 at the Botez Bullet Invitational in May 2021, where he finished third place.
Merch Sales
Northernlion sells items such as t-shirts and tanks, hoodies, and headwear. Like any other business venture, this has enabled him to rake in an undisclosed amount in profits, boosting his net worth.
Sponsors & Partners
Northernlion's thriving streaming career has seen him garner the support of various brands, such as Knockout City. His partnership with this company, for instance, has enabled him to supplement his annual income, even though this deal's worth is a secret.
Northernlion's Retirement and Post Professional
We haven't gotten wind of any info regarding Northernlion's retirement, mainly because he hasn't mentioned it. He continues to be pretty active, streaming frequently, and uploading videos on his YouTube channel daily. Should he disclose when he plans to retire or the ventures he intends to focus on after that, be sure that we'll keep you in the loop.
Northernlion's Merch
Northernlion sells a wide range of items via his website – northernlionlp.com. Plus, there are also plenty of independent designers offering Northernlion-inspired merch.
Here are some of the items you can consider as of writing: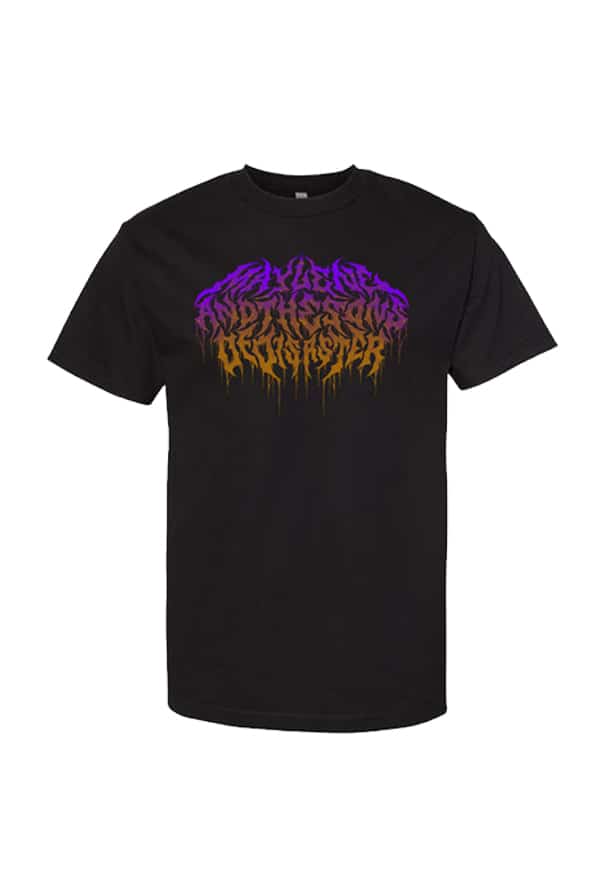 Northernlion avails the Purple Rain-Ing Blood Tee in many sizes. Plus, it's made from lasting, soft fabric to promise all-day comfort. Other tees provided at Northernlion's merch store are the Castaway Pocket Tee, Sebastians Pocket Tee, Happy Place Acid Wash Tee, and Military Green Fishing Tee.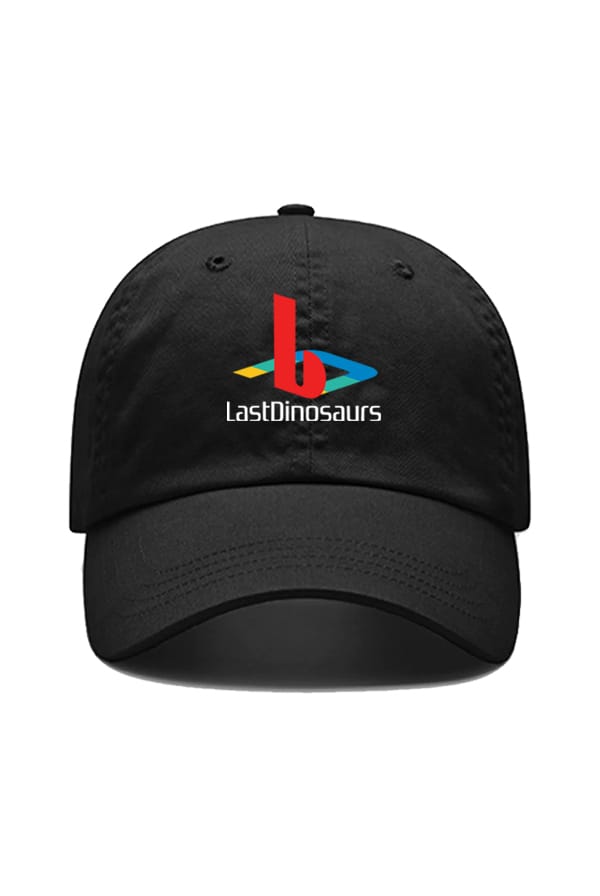 Find this classy Play hat at Northernlion's merch store. Some of its excellent features include durability, easy maintenance, and availability in a size suitable for all. If you'd like to explore more caps, consider the Rose Petal Hat, Eye – Flat Brim Hat, Mesh Fishing Hat, and Conversation Heart Hat.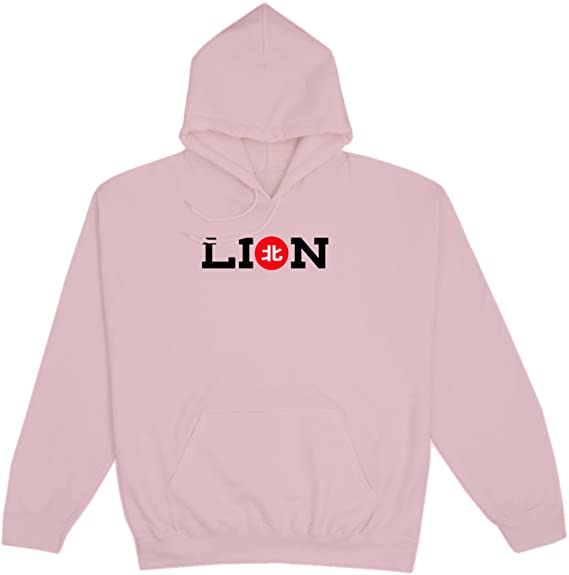 Get this fashionable unisex hoodie designed and sold by Shin's Dresser. It's made from 100% cotton, enabling it to guarantee durability and comfort. Besides, it comes in multiple colors, such as navy, dark heather, yellow, white, and red, and many sizes to add to cater to the needs of many customers.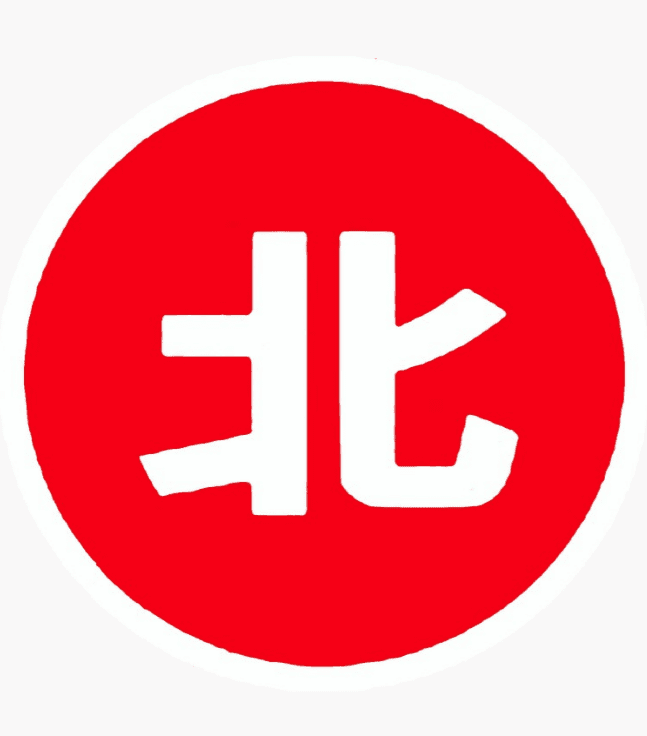 Check out this lasting, removable, and beautiful Northernlion-inspired sticker sold by Elissathiel. It's water-resistant and availed in three finishes – glossy, matte, and transparent. Its availability in small and medium sizes allows you to choose one that suits your personalization needs.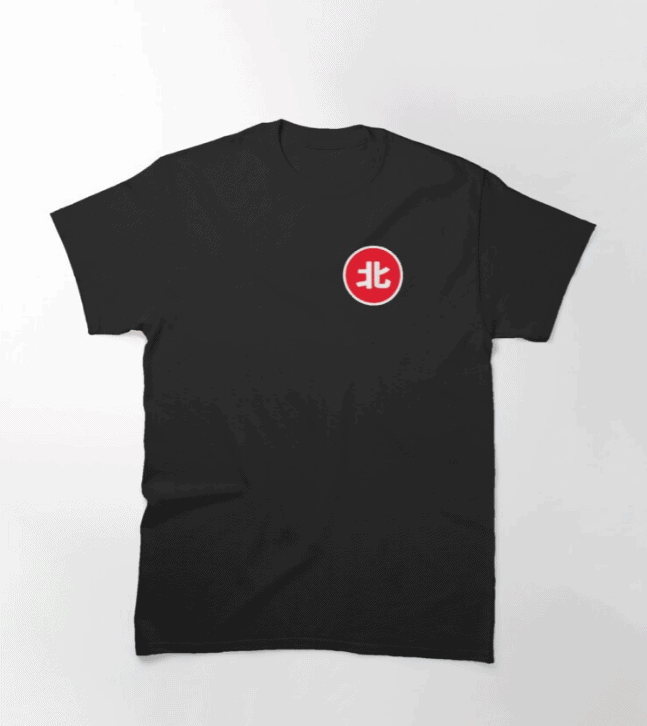 Elissathiel also provides a Northernlion-inspired t-shirt for his fans. This one features a crew neck and quality fabric that depends on the color you pick. For example, the heather grey tee boasts a 90% cotton/10% polyester blend. But those in solid colors leverage 100% cotton.
Make sure to explore other t-shirt designs offered by this brand. These include The Premium T-shirt, Long T-shirt, The Tri-Blend T-shirt, and Chiffon Top.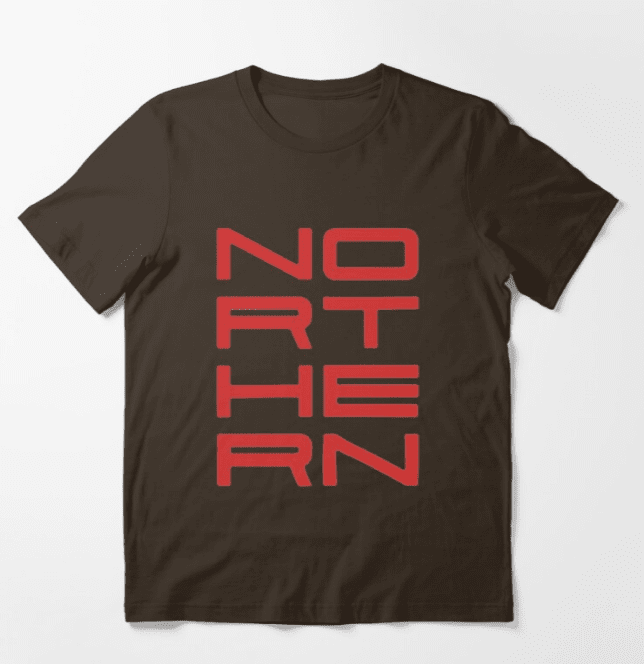 Here's another Northernlion-inspired tee design sold by alwas1982. It's available in 10+ colors, ranging from black, white, orange, green, crème, gold, and brown. In addition, you have multiple sizes to select from; the provided options are between small and 3XL. More excellent features of this crewneck t-shirt include its durable, soft fabric to enhance comfort and great style.
Bear in mind that this brand also offers this t-shirt in various designs. These include The Baseball ¾ Sleeve T-Shirt, Premium T-Shirt, Tri-Blend T-Shirt, Fitted T-Shirt, Fitted V-Neck T-Shirt, and Relaxed Fit T-Shirt.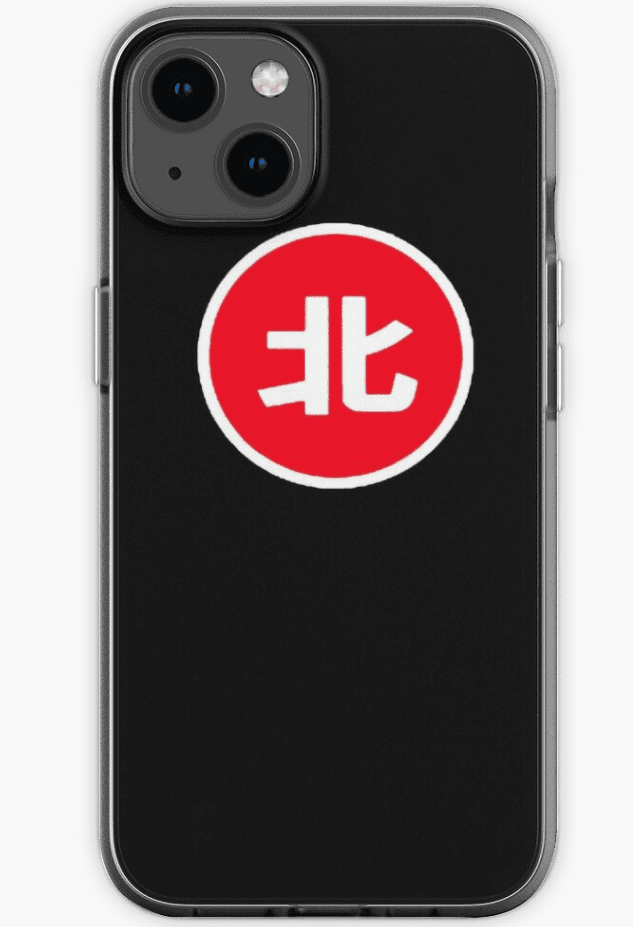 Supposing you're searching for a case to protect your smartphone, consider this one. It's durable, super flexible, and shock-absorbent. Other convenient features you may like include its appealing design and its compatibility with Qi-standard wireless charging. This iPhone case is manufactured for many models, including iPhone 13 Pro, iPhone 12, iPhone XS, and iPhone 5c.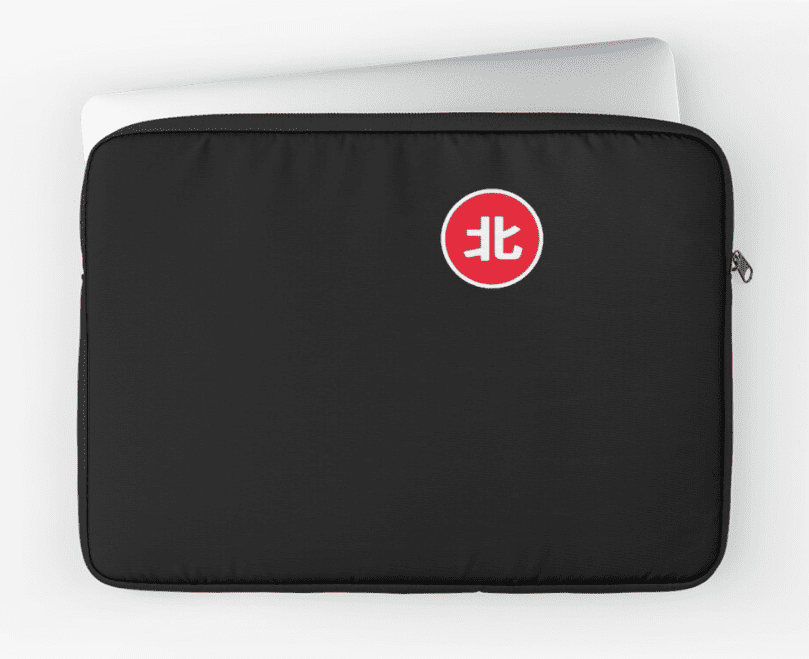 Give some thought to this Northernlion-inspired laptop sleeve designed for various laptops, including MacBook 12″. It's durable, easy on the eyes, and effortless to maintain. It comes with plush padding inside to protect your PC, and there's also a zip to prevent it from slipping out.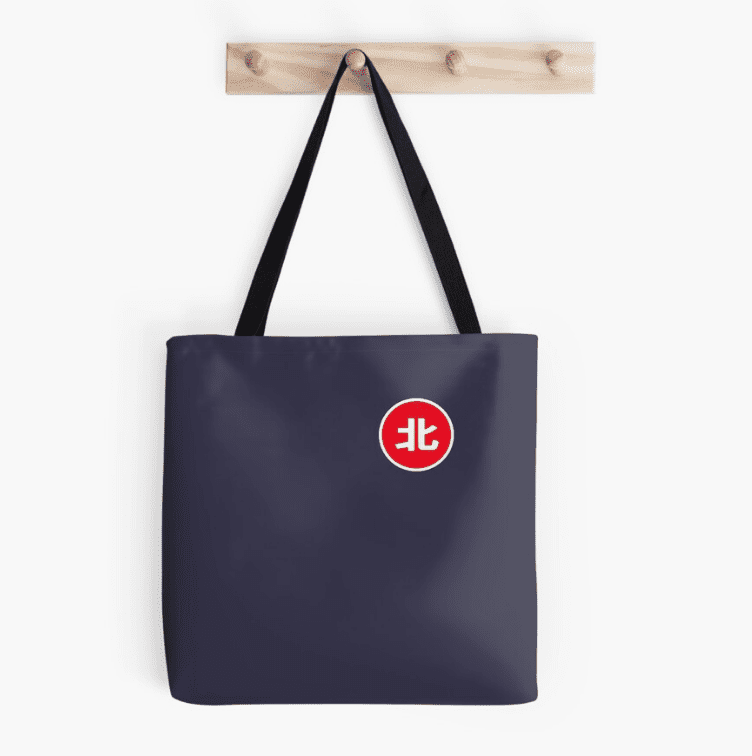 Are you looking for a tote bag? Check out this stylish one with a durable polyester shell, in addition to strong shoulder straps and a beautiful Northernlion logo to add to its style. If you barely carry a lot of stuff, pick the small one. But you can also go for the medium or large one, depending on your intended use.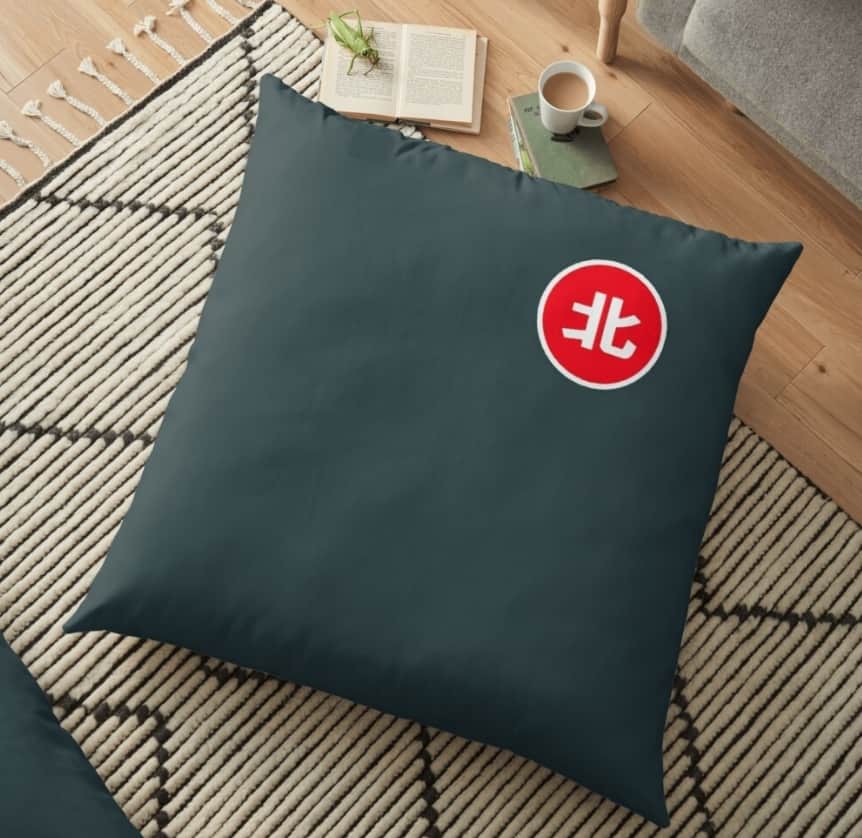 Check out this comfy, quality floor pillow whose cover is made from spun 100% polyester. It renders it super soft and durable, which are among the must-have features of every worthy pillow. There's also a concealed zip that gives it a clean look and allows you to remove the insert effortlessly.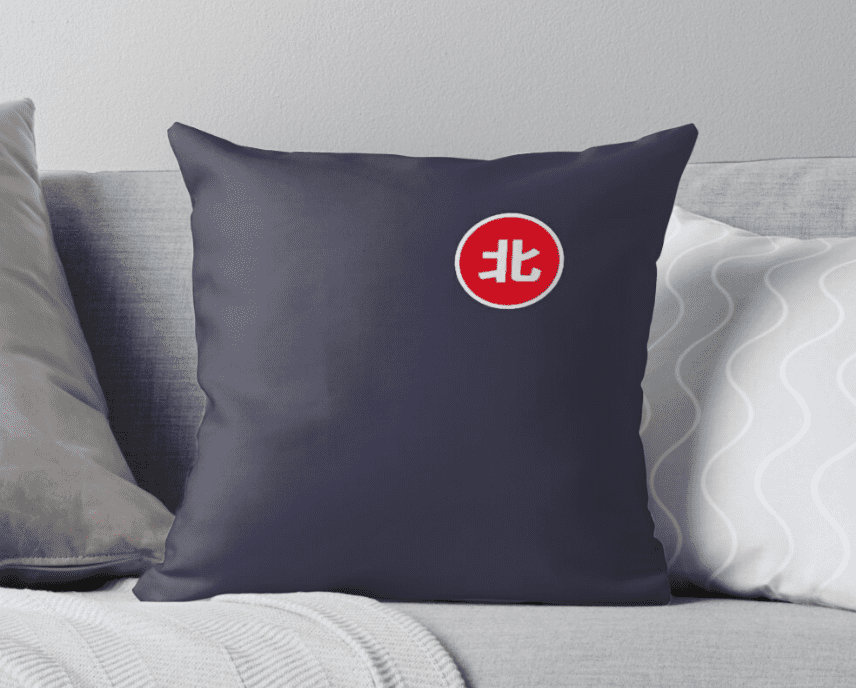 If you also need a throw pillow to enhance your living room or bedroom décor, give this one a chance. Its cover also leverages 100% spun polyester like the floor pillow above. And it comes with an optional Polyester fill and hidden zip to achieve a perfect look and facilitate easy maintenance.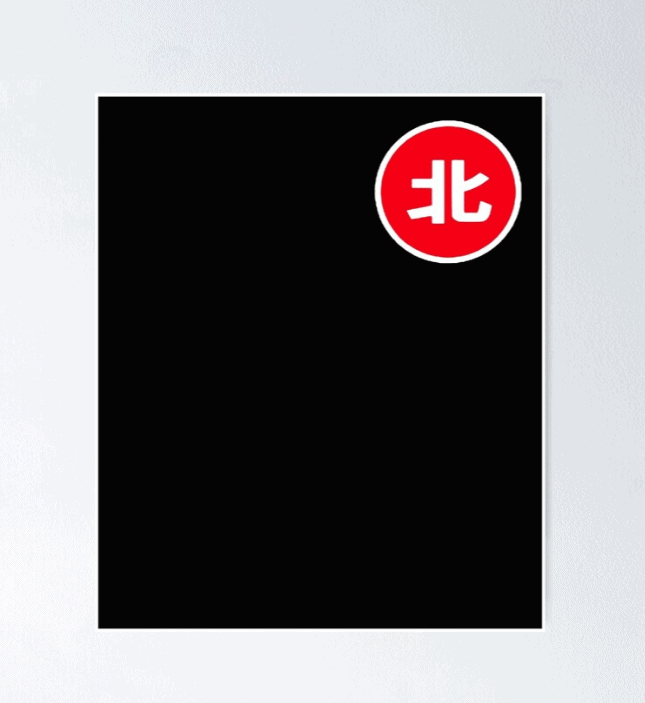 This captivating Northernlion-inspired poster deserves a spot in your home, office, and studio. It's printed on high-quality semi-gloss paper to brighten up your space. This also makes it pretty easy to maintain since stain removal will be a piece of cake.
Consider this 128-page journal if you're searching for one worth your hard-earned cash. Elissathiel, its designer, allows you to choose from ruled, graph, and blank pages, depending on your preferences or needs. In addition, this journal's hardcover renders it more durable, so rest assured that you'll utilize it for a long time.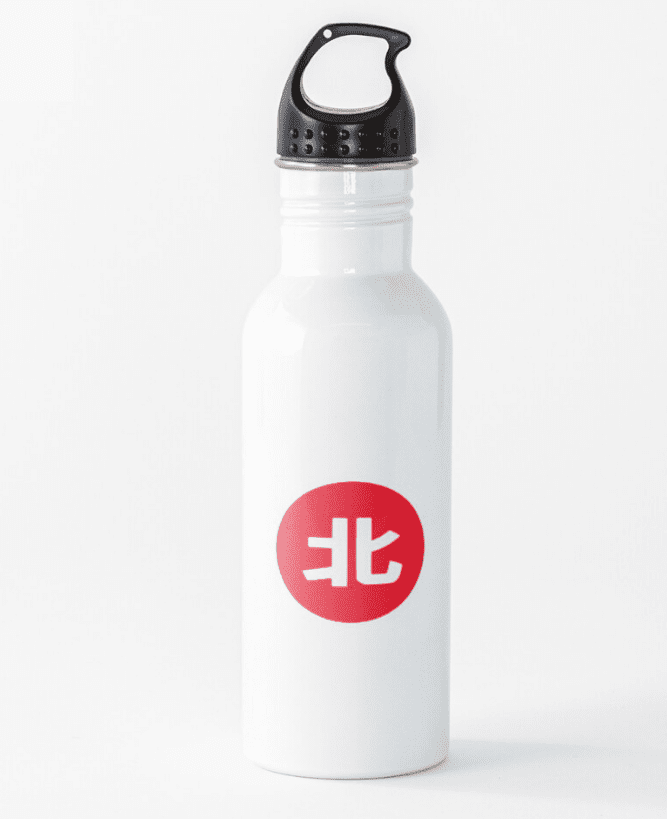 A classic water bottle always comes in handy when you need to carry or store some water or any other drink. So consider getting this durable one that can carry up to 20oz. It has a leak-proof cap to prevent spills. In addition, it's reusable and lightweight, rendering it highly portable.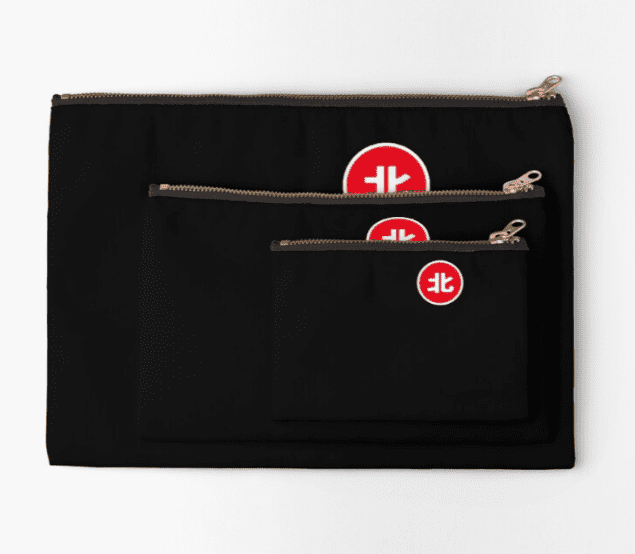 This Northernlion-inspired zipper pouch is perfect for storing stuff such as your phone, cards, makeup, and pens. It's made from lasting polyester canvas, and it comes with a metal zipper, meaning you don't have to worry about losing your stuff. Besides, this pouch is available in three sizes, and maintaining it is a breeze.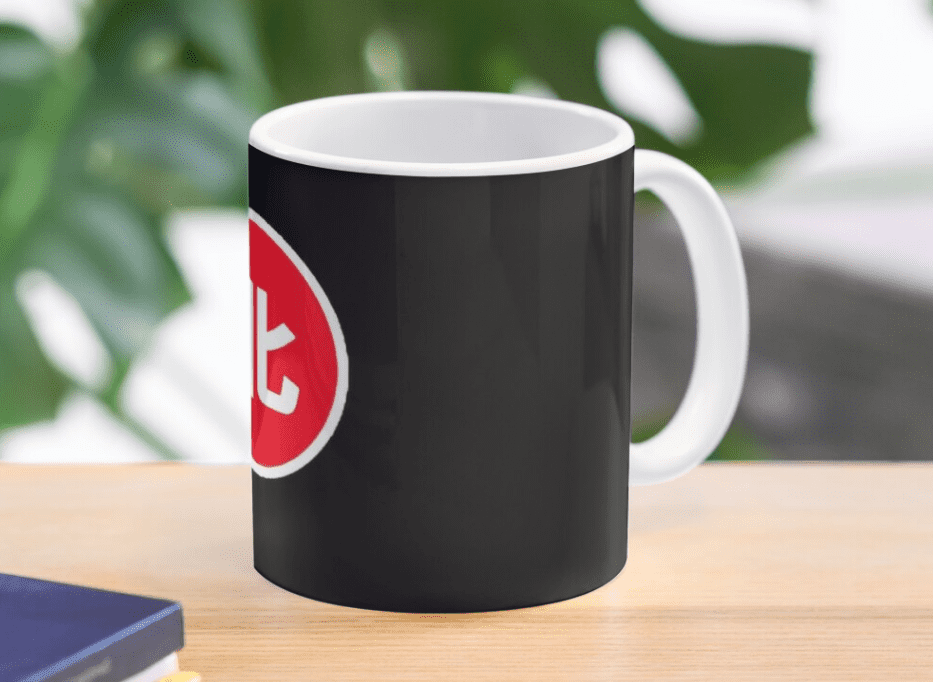 Check out this lovely Northernlion-inspired mug made from dishwasher-safe ceramic. It comes with a 3.2″ diameter. And it's undoubtedly a great addition to your kitchen as it is durable and can hold up to 11oz.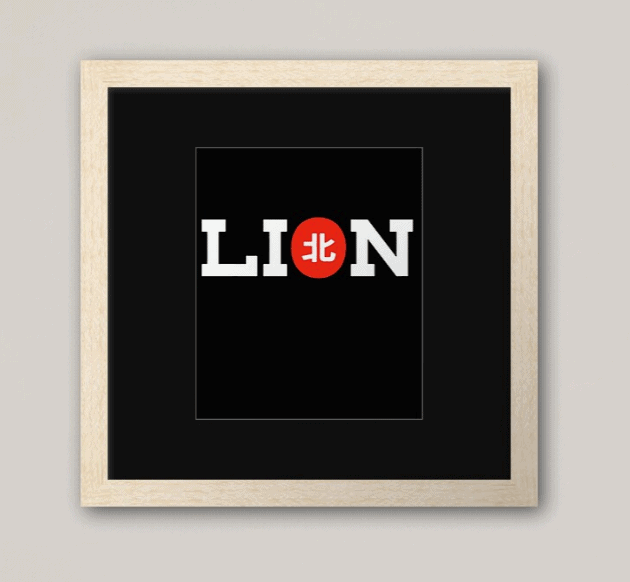 Here's a valuable Northernlion-inspired décor piece you can purchase to transform your space. This art print comes in a box and flat frame, so you only need to pick one that suits your taste. Its durable acrylic pane is super clear and light. Furthermore, you have four frame color options, including black, white, mocha, and natural.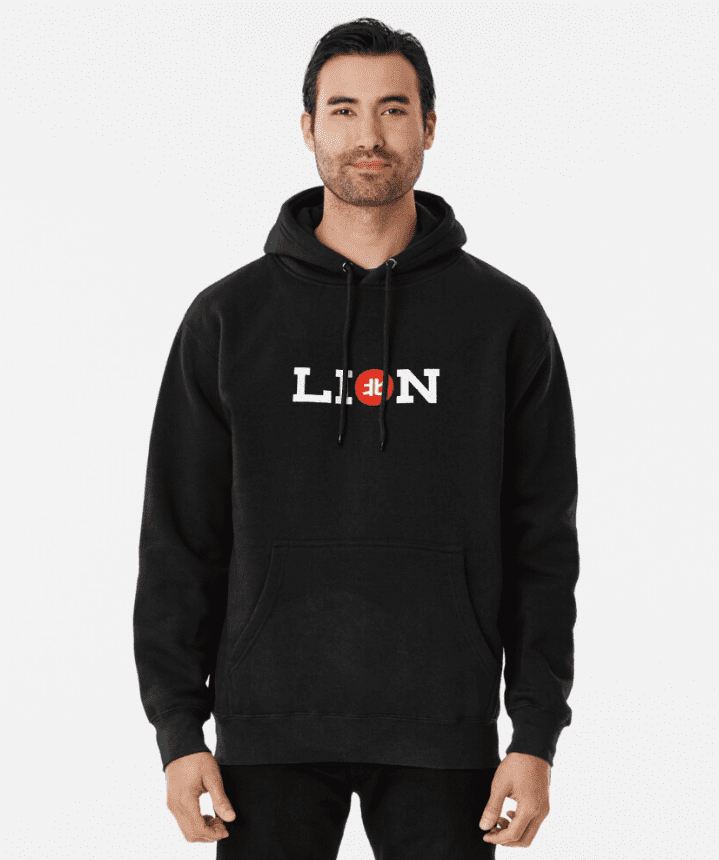 If you've been hunting for a warm, cozy pullover hoodie to wear at your convenience, this could be it. The offered sizes range between small and 2XL. And if you prefer your hoodies baggy, make sure to go two sizes up. Additional features of this piece of clothing you might like include its durable build, availability in many colors, kangaroo pocket, and rib cuffs that match with the drawstring.
Frequently Asked Questions about Northernlion
Question: Does Northernlion love animals?
Answer: Yes. Northernlion adores animals. He owned a white Ragdoll cat (Ryuka) and a hedgehog named Allegro, which he owned with his then-girlfriend (now wife), Kate LovelyMomo.
Question: Has Northernlion played for any esport organization?
Answer: No. As of writing, Northernlion hasn't been signed with any esport company.
Question: Where does Northernlion live?
Answer: Northernlion currently resides in British Columbia, Canada.
Recommended Reads:
Research Citations
https://esportspedia.com/streamers/Northernlion
https://www.esportsearnings.com/players/76652-northernlion-ryan-letourneau
https://twitchtracker.com/northernlion/games
https://www.twitch.tv/northernlion/about