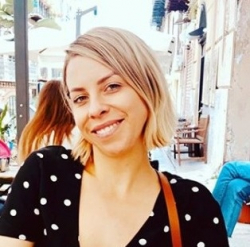 Latest posts by Jodie Chiffey
(see all)
Kimi Park, better known as Plushys, is a Korean-American video game player, Twitch streamer, and YouTuber. Years of being in the online gaming scene have enabled this internet sensation to build an enviable reputation for herself as a superb gamer destined to be among the best.
This has also helped her debunk the popular stereotype that women have no place in gaming.
Plushys commitment to video gaming and entertaining her diverse pool of fans is admirable.
This Twitch star spends over three hours daily streaming and sharing her content via YouTube, Twitter, and other social media platforms. What's even more thrilling is she doesn't limit herself to one game or a specific type of vlog.
Plushys plays Riot Games' League of Legends, Minecraft, Among Us, MapleStory, and Teamfight Tactics. Her top-notch YouTube vlogs' content covers exciting activities such as apartment hunting, playing with her pets, and gaming. Let's delve into her biofacts;
Plushys Bio Facts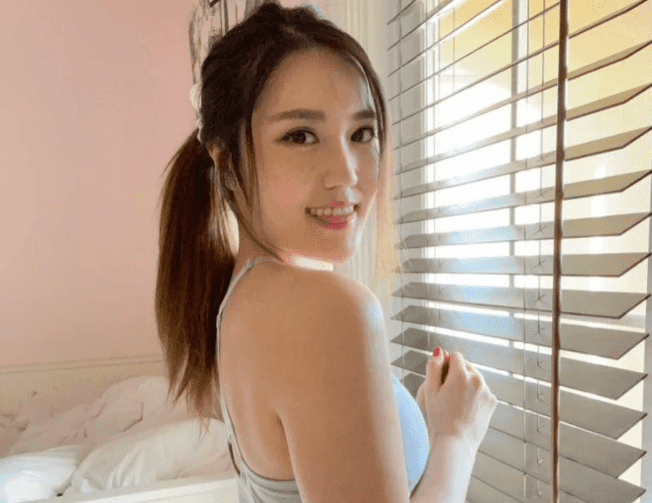 | | |
| --- | --- |
| Real Name | Kimi Park |
| Birth Date | September 23, 1992 |
| Birth Place | The East Coast |
| Nickname | Plushys. She previously used "AngelsKimi" |
| Height | 5ft 4 inches |
| Nationality | American |
| Zodiac Sign | Libra |
| Siblings | Plushys has an elder brother |
| Spouse/partner | Plushys is not married yet, and as of 2022, she's single. |
| Games played | League of Legends (LoL), MapleStory, Teamfight Tactics, Minecraft, and Among Us |
| Net worth | $300,000 (2020) |
| Social media | Instagram: @plushyslol, Twitter: @plushyslol, YouTube: Plushys, Plushys VODs, Facebook: Plushys, TikTok: @Plushyslol |
| Awards | As of early 2022, Plushys has not won any awards, but she might bag some in the future as long as she maintains her fierce focus and enthusiasm about gaming, streaming, and creating great social media content. |
| Last Updated | January 2022 |
Plushys Birthplace and Early Life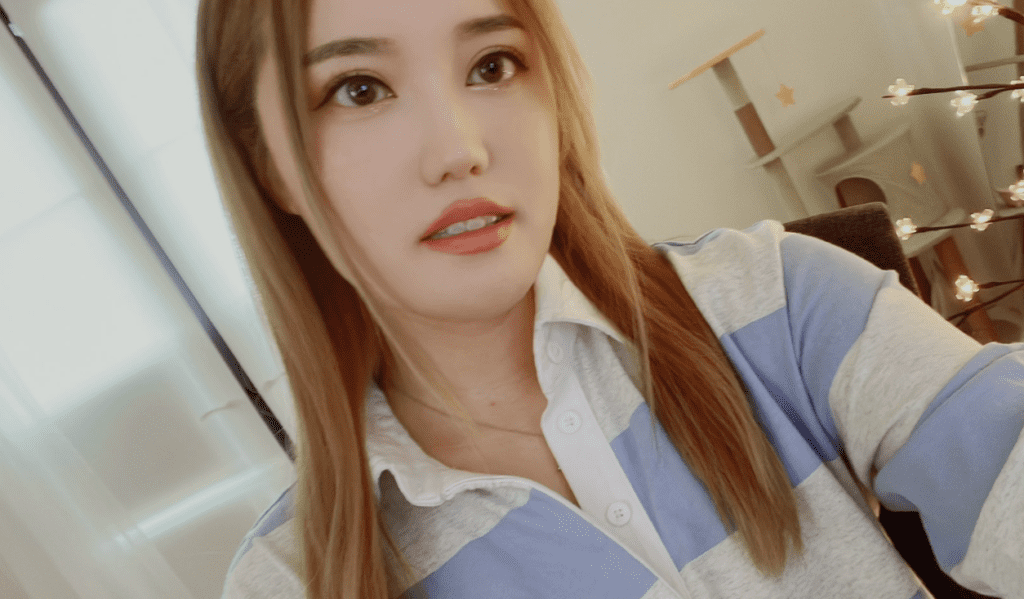 Plushys was born on the East Coast on September 23, 1992. Although much about this gamer's family remains in the dark, her parents are Korean. She also has a loving elder brother whom she played with during her childhood.
Since Plushys hasn't posted her parents or brother on her social media accounts, their identities are unknown. Plushys has previously revealed that she had a comfortable and exciting childhood. Her parents made all efforts to meet most of her needs satisfactorily.
Even so, this didn't mean that everything she wanted was dropped on her lap – she had to work for it. Her ambition, dedication, and hard work played a huge role in seeing her dreams come to fruition. This has enabled her to attain her notable success as a gamer, streamer, and YouTube content creator.
Plushys attended a local high school and graduated in 2010. She later went to the University of California Irvine. While she's never revealed what she studied, she described her uni years as some of her life's best ones.
How Did Plushys Get Started Gaming?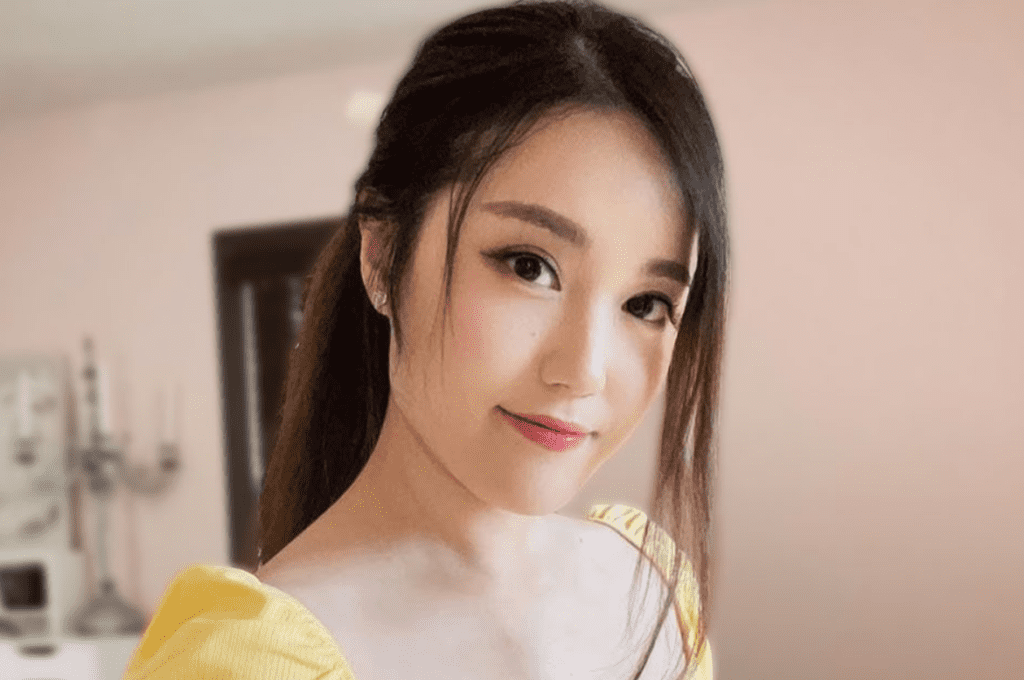 Plushys joined the fast-growing online gaming industry at an early age. It all began with her brother, who delighted in playing online video games every chance he got. Plushys was lured in, and she craved the limitless thrill his activity delivered.
Plushys gamed alongside her brother for several years. As time went by, she met other enthusiastic gamers who inspired her to perfect her playing skills. Others, such as Edison Park, her friend, helped her make inroads into streaming video games.
Plushys embarked on her promising professional gaming career in 2015. She started by streaming League of Legends on Twitch, but later on, she explored other entertaining options like MapleStory and Teamfight Tactics.
Her skills were unquestionably impressive, drawing the attention of thousands of gaming lovers who encouraged her to stream on. Soon enough, her fan base began to expand. Most of her followers were inclined to consume her other content on YouTube, Twitter, and Facebook.
It's essential to note that when Plushys started streaming her video games, she went by "AngelsKimi." Another user had already taken "Plushys," but she began using it as soon as it was available.
Plushys Videos
Uploaded on December 18, 2021, Plushys announced that she was back from her mental health break on this stream. She also revealed that she was adopting a kitten (Snowball), and she would be streaming more.
This was Plushys' first vlog after adopting the nickname "Plushys." In this video, she was apartment hunting in Los Angeles. Her determination to get things done was evident because she was hell-bent on landing her dream place despite that it was raining.
Plushys Family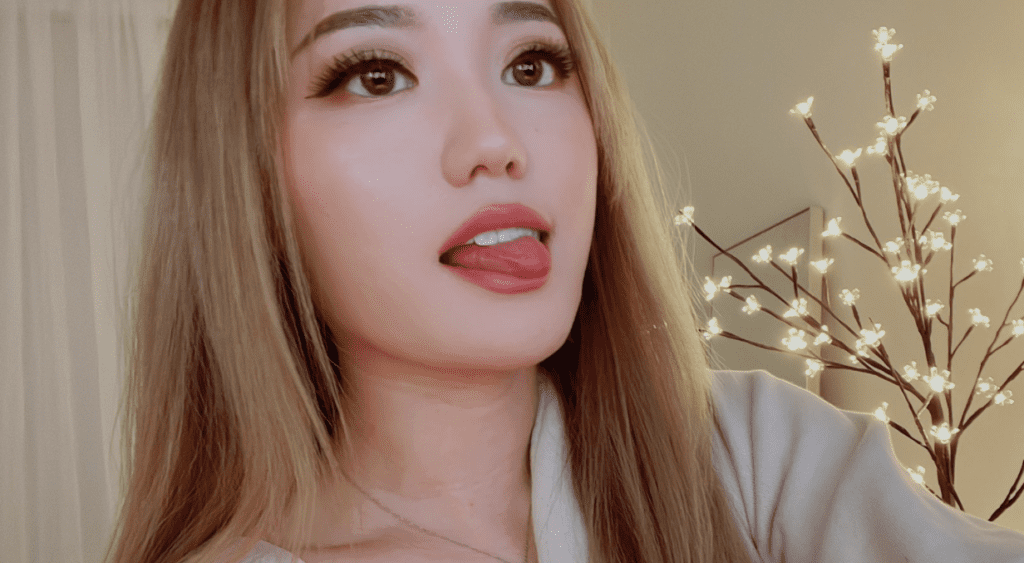 Plushys likes to keep her personal life private. This explains why she hasn't shared any details of her loved ones. But they've always had her back.
Plushys once disclosed that her parents didn't coerce her into pursuing a specific career path. They were enchanted when they heard she was into gaming. They even motivated Plushys and her brother to play video games after school and during vacations.
As of 2022, we know little about Plushys' dating life. But word has it that she was going out with Fedmyster (Federico Michael Gaytan), a fellow YouTuber and Twitch streamer, a few years back. This was after she shared an interesting photo of herself holding Fedmyster's hand at a Coachella event.
The picture, which Plushys posted on Instagram, had the caption "We out here."
Most of her fans concluded that these two talented gamers were involved romantically. However, they didn't confirm or deny the rumor. But Plushys admitted they were nicknamed "Femi" by some of their mutual friends. Even so, things didn't end well.
When talking about her interactions with Fedmyster, Plushys said that he often ghosted and ignored her. Still, she couldn't find fault in him because he'd made her feel "special." But based on Plushys' side of the story, there was nothing serious between her and Fed.
Plushys Net Worth
According to Model Fact, Plushys' net worth was $300 thousand as of 2020. It could have increased since then, owing to her relentless hard work.
Check out her multiple income streams below.
Twitch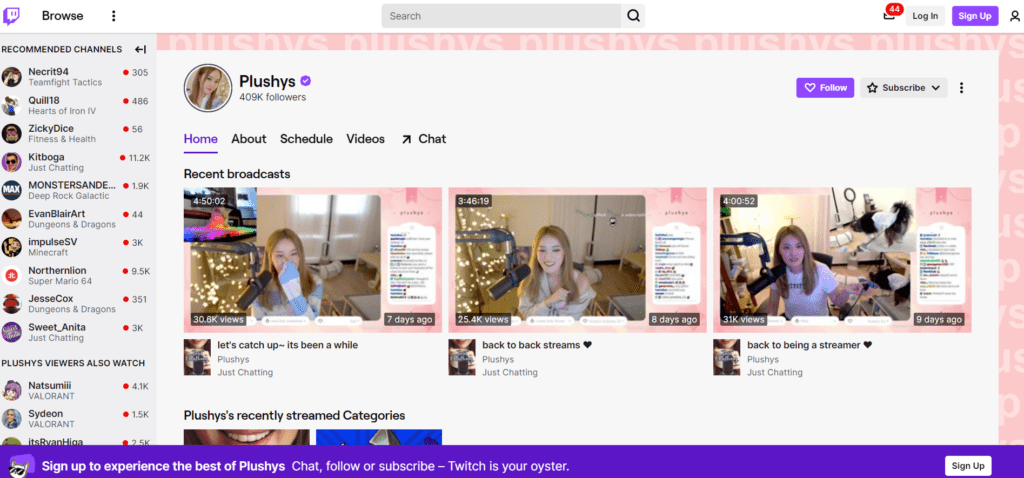 Plushys is a regular Twitch streamer, which is her primary source of revenue. She boasts over 400K followers on this platform, most of whom watch all her live streams.
YouTube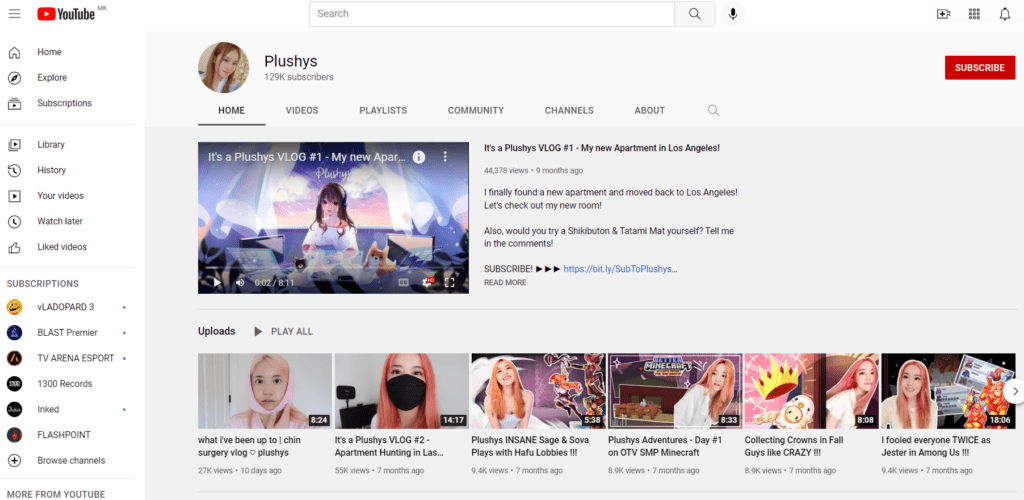 This is another platform that has earned Plushys thousands of dollars and helped her grow her lucrative gaming career. As of 2022, her YouTube channels are Plushys and Plushys VODs. Several years ago, she created Autonomous Sensory Meridian Response (ASMR) content on her side channel, Angels ASMR.
Kippo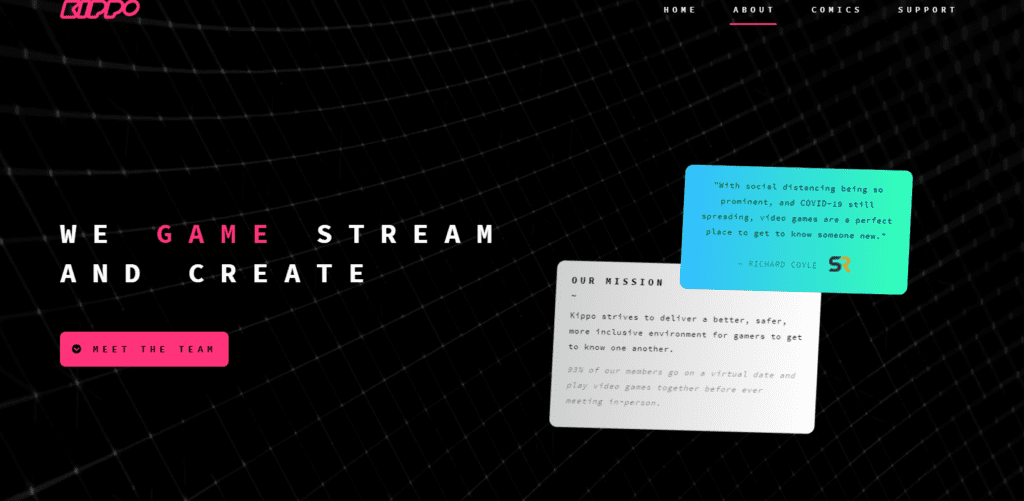 Kippo is another of Plushys' income streams, though we still don't know how much she makes as its content creator. Other members of this social app's founding team are David Park, Sean Suyeda, and Cheeyoon Lee.
It was specifically designed to help gamers make friends and find love. In addition, Plushys also makes money by hosting various gaming events.
Plushys Retirement and Post Professional
Plushys has not unveiled any details regarding her retirement. Evidently, it's unlikely that it's soon since she's become even more active on Twitch and other social media platforms.
Plushys Merch
As of January 2022, we don't have any Plushys' merchandise on the market, but it could be available in the future.
Frequently Asked Questions (FAQs) about Plushys
Question: Who is Plushys?
Answer: Plushys is a passionate Korean-American gamer known for her mad League of Legends skills. She's also on the list of the most famous Twitch streamers, in addition to being a consistent YouTuber with over 120,000 subscribers.
Question: Does Plushys have any friends?
Answer: Yes. Like most of us, Plushys has friends, some of whom are also avid gamers and streamers. Fuslie (Leslie Ann Fu) is one of them, with over a million Twitch followers. Most people know her for her diverse gaming skills. She specializes in many game options such as Grand TheftAuto V, Animal Crossings: New Horizons, Valorant,Mario Kart 8, Minecraft, and Among Us.
Notably, Plushys and Fuslie have been friends for years, first meeting at the University of California Irvine. They bonded pretty quickly and even shared an apartment during their time at the institution.
In addition, they were a part of the team that created the Los Angeles-based content creation group Just Friends, although it was disbanded in 2018.
Plushys is also friends with most members of the Morning Lobbies, which were Among Us lobbies planned by Hafu, another gamer who plays not only Among Us but also Teamfight Tactics, World of Warcraft, Hearthstone, and Bloodline Champions.
Question: Is Plushys active on social media? 
Answer: Yes. Plushys is super active on different social media platforms. For instance, she's already posted over 230 posts on her Instagram. She also runs two YouTube accounts – Plushys VODs and Plushys, where she uploads regular content about her personal and gaming life.
Question: Does Plushys love animals? 
Answer: Yes. There's no doubt that this Twitch streamer has a penchant for animals. In 2022, Plushys posted a video on YouTube where she engaged in a touching tug-of-war with "Snowball", her kitten, and the latter won. She also shared many pictures of the angelic kitty on her Twitter during the same period.
Besides, Plushys is known to have previously owned pet dogs named Melody, Pix, and Hobbes, in addition to Teemo, her pet hamster.
Question: Does Plushys have any hobbies? 
Answer: Yes, Plushys has a plethora of hobbies that she indulges in during her leisure time. For starters, she enjoys dining, her favorites being pizza, sushi, tacos, and kimchi fried rice. This internet star also relishes playing with her furry pals.
Recommended Reads:
Research Citations 
https://www.tvguidetime.com/people/plushys-height-weight-net-worth-age-wiki-who-instagram-biography-40664.html
https://modelfact.com/angelskimi/ 
https://offlinetvandfriends.fandom.com/wiki/Plushys
https://wiki.projecttopics.org/79016-who-is-plushys-from-twitch-everything-to-know-about/index.html
https://www.famousbirthdays.com/people/angelskimi.html
https://www.sportskeeda.com/esports/twitch-streamer-plushys-kitten-get-involved-cutest-game-tug-of-war-ever