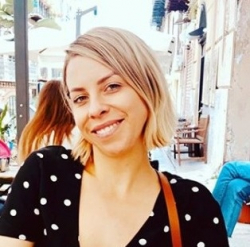 Latest posts by Jodie Chiffey
(see all)
Sophia "Djarii" White is a British professional gamer, Instagram personality, makeup artist, and body painter. She's also famous for being a Twitch streamer & ambassador and is currently the platform's most-supported female and LGBTQ+ broadcaster from the UK.
Djarii now boasts 350K+ and 70K+ followers on Twitch and Twitter, respectively. Her devotees on Instagram exceed 90,000, while her two YouTube accounts (djarii and djarii MUA) have over 50K subscribers collectively.
Based on her massive social media following, there's no doubt that Djarii is a force to be reckoned with. Most of her fans enjoy her thrilling video game streams that cover options such as World of Warcraft, Hearthstone, and Fortnite. Others also appreciate her remarkable body artwork, as seen on her posts on different platforms.
Djarii has a net worth of more than a million dollars, proving that hard work and consistency always pay off. Below, we've compiled more details about her. Let's start with these quick facts;
Djarii Bio Facts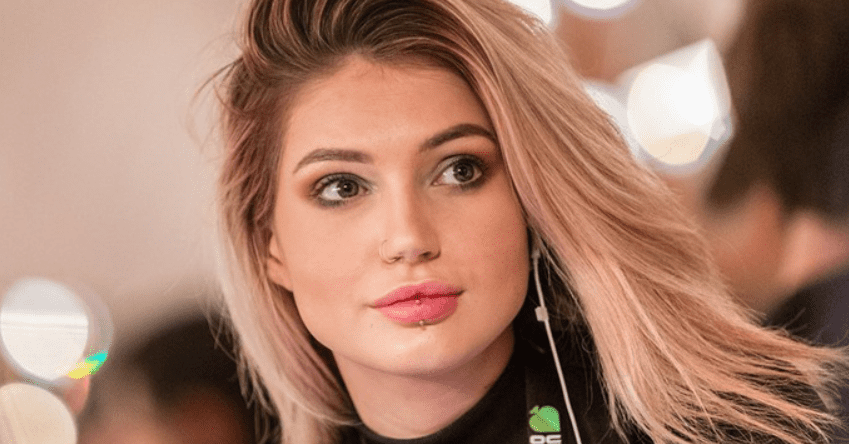 | | |
| --- | --- |
| Real Name | Sophia White |
| Birth Date | July 25, 1994 |
| Birth Place | England |
| Nickname | Djarii |
| Height | 5 ft. 5 inches |
| Nationality | British |
| Zodiac Sign | Leo |
| Siblings | Unknown |
| Children | Djarii doesn't have any kids |
| Spouse/Boyfriend | Djarii is currently single |
| Games Played | World of Warcraft, Overwatch, Apex Legends, Hearthstone, JustChatting, Fortnite, and Sea of Thieves |
| Net Worth | Approximately $3 million (biogossipy.com) |
| Social Media | Twitter: @djarii, Instagram: djarii, YouTube: djarii, djarii MUA, Twitch: djarii |
| Awards | Djarii hasn't won any awards yet, but she made it to the finals in the UK's NYX Awards competition (2017) |
| Last Updated | January 2022 |
Djarii's Birth Place and Early Life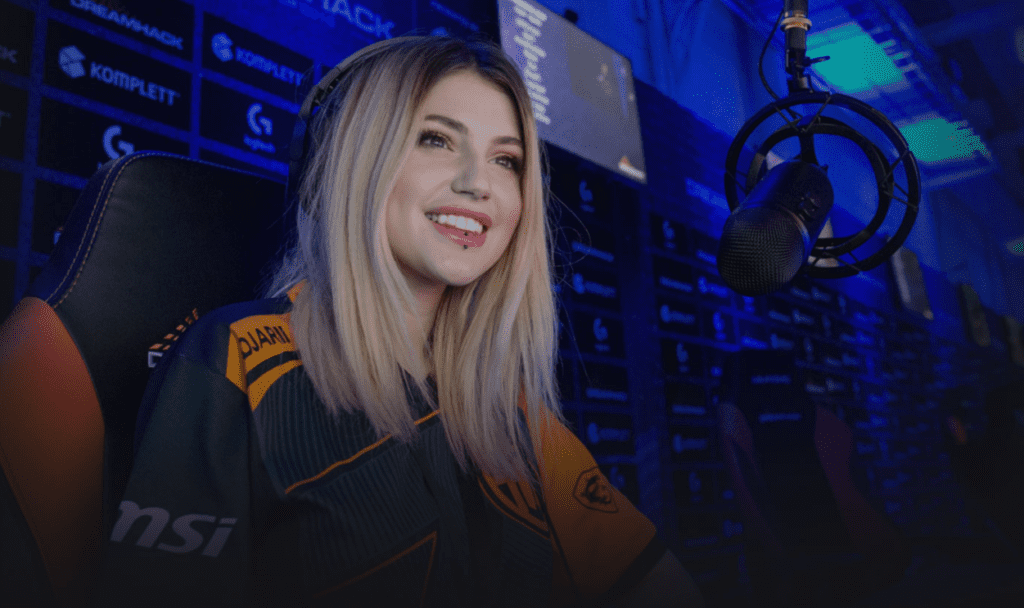 Djarii was born in England on July 25, 1994.
Like many other celebrities today, she prefers to keep a part of her personal life private. This explains why the world knows so little about her family and siblings.
Djarii has always been passionate about arts for as long as she can remember. She attended South Dawns College (Portsmouth) and proceeded to Edinburgh College to study arts and design.
As Djarii has often revealed, her college days weren't just about completing school and moving on to her next phase in life. She enjoyed art and accorded her classes the seriousness they deserved. Unquestionably, it's no wonder she's ranked as one of the most talented body painters today.
How Did Djarii Get Started Gaming?
Djarii's childhood was immensely fun. When she was not playing with her friends or finishing her homework, she discovered as many PC games as her leisure time allowed. These included The Crystal Rainforest and Pajama Sam 3.
Djarii's interest to conquer the gaming world only intensified with time. Soon enough, she began playing massively multiplayer online role-playing (MMORPG) such as Rohan: Blood Feud. But they weren't enough, so she decided to try World of Warcraft (WoW).
WoW satiated most of Djarii's gaming needs, as luck would have it. She's been playing it for years, and her skills at it keep getting better. In addition, she plays others such as Hearthstone, Apex Legends, Hearthstone, Sea of Thieves, and Fortnite.
Note that Djarii started playing WoW while she was still in school. It's inspiring how she juggled her studies, gaming, and artistry.
In 2014, Djarii embarked on her journey as a Twitch streamer. Then, she created her first YouTube channel, djarii, the following year. In 2017, this gamer launched her second channel on this platform, Djarii MUA, which she utilizes to share her creative body artworks/cospaint.
Djarii's relentless hard work and passion for gaming have seen her morph into a popular and highly respected player. In 2018, she became a Twitch ambassador. Right now, she's the largest (by the number of followers) female British streamer on this live streaming service.
Djarii has also joined forces with several of today's most successful gaming brands. Examples of these are Netmarble, Unibet Poker, Wowhead, BlizzCon, and DreamHack. In addition, she has been featured on events by esteemed sponsors like HP, Tencent, and Omen.
More often than not, Djarii enjoys teaming up with other established gamers on her streams. Some that she has played with are Ali Kabbani (Myth), Michael (Sonii), Imane Anys (Pokiman), and Alexia Raye.
Djarii's Gaming Setup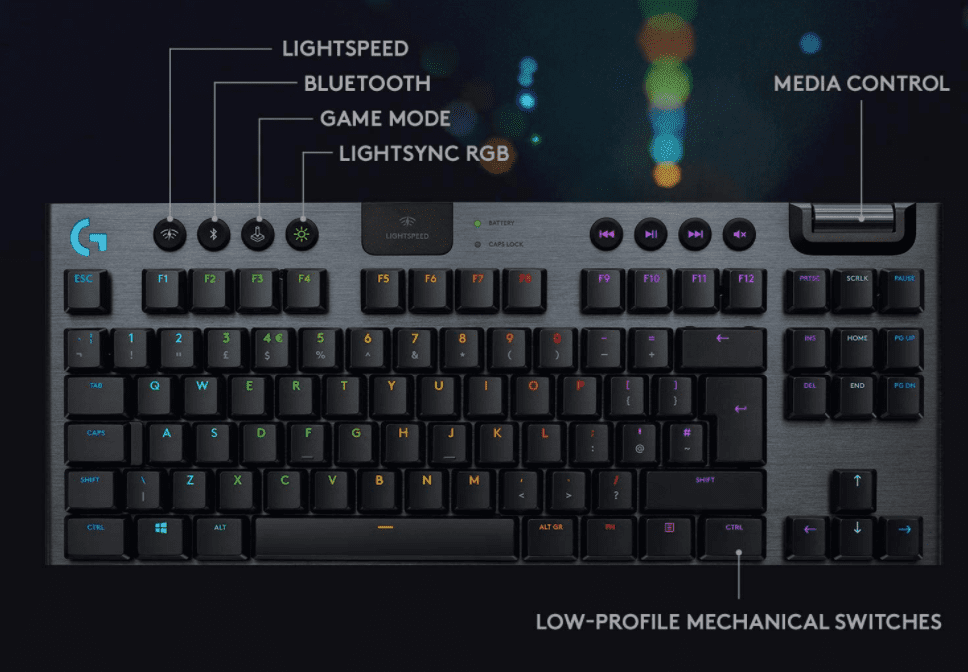 Djarii uses the g915 Logitech wireless keyboard. The Keyboard is meticulously designed to embody all, if not most, of every gamers' needs. It features a lightspeed wireless functionality that allows gamers multiple functionalities of both charging and gaming via USB.
The Keyboard relies on mechanical switches whose accuracy, speed, responsiveness, and endurance will floor any traditional keyboard in gaming. It also has Light sync RGB technology that makes it possible for gamers like Djarii to customize the keys to be in sync with their gameplay and room ambiance.
The keyboard keys allow for multiple programming per game, making it the handiest component to launch weapons, swiftly floor opponents in combat, or even switch between scenes. Additionally, the Keyboard has dedicated media controls that allow for instant mute, skip, and volume adjustment in games.
It has a long-lasting battery that can recharge within three hours is another appealing feature that makes Djarii have it in handy to launch her arsenal of tricks and weapons at will.
Djarii relies on the ultra-light Logitech g305 gaming mouse for her diverse gaming needs. The mouse has a battery that can run for 250 hours non-stop but can be programmed to last for up to 9 months.
The mouse has a 1ms report rate, 6 programmable buttons, and a Hero Sensor. The sensor is courtesy of the revolutionary Hero technology with optical sensor making it easy to consistently and accurately isolate and launch her attacks when gaming.
The mouse also has an end-to-end engineering design that is robust enough to counter stability, latency, and connectivity challenges that often arise when using wireless devices.
Djarii's Gaming Mouse: Razer Naga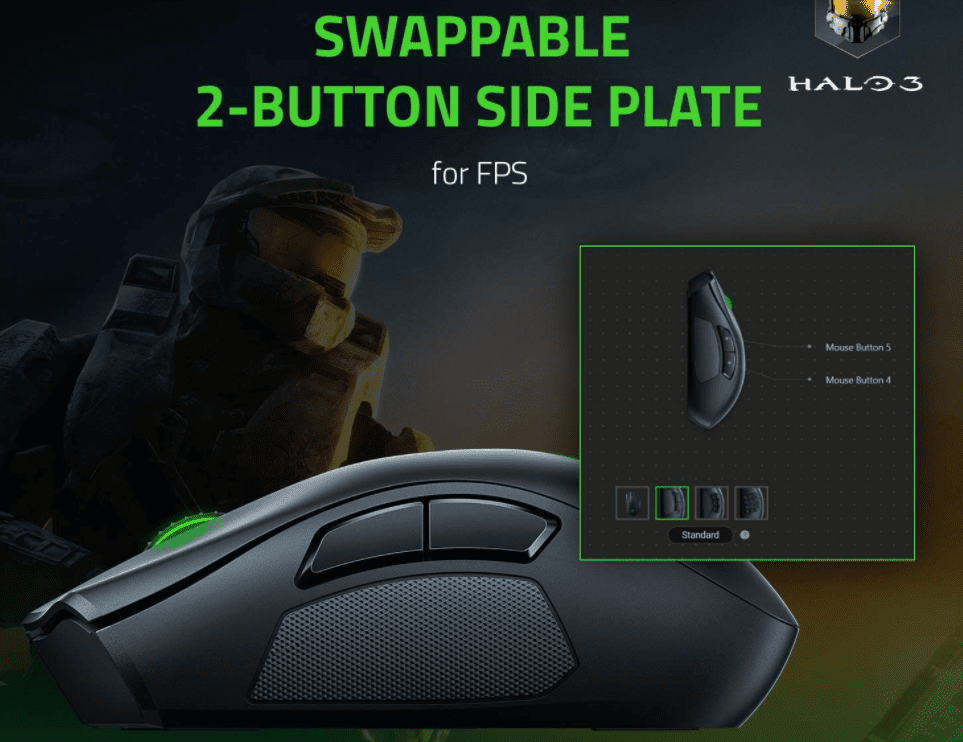 Razer Naga is Djarii's backup gaming mouse. The Razer Naga, unlike traditional mice, offers a 25% faster hyperspeed wireless technology as compared with traditional ones. It has a whopping 19 programmable buttons, optical sensors, and customizable Chroma RGB color profiles.
To be in sync with her diverse gaming needs, the mouse has 3 interchangeable side plates with 2, 6, and 12-button configurations. Its optical sensor and lightning speed actuation make it the most suitable gaming mouse for Djarii when playing Warcraft.
To constantly communicate and keep her viewers updated, Djarii deploys the Elgato Wave 3 Microphone. The audio precision guarantees almost zero distortion courtesy of its Proprietary clipguard technology.
The microphone rivals broadcast-grade circuitry that fuses plug-and-play convenience and a digital mixing solution.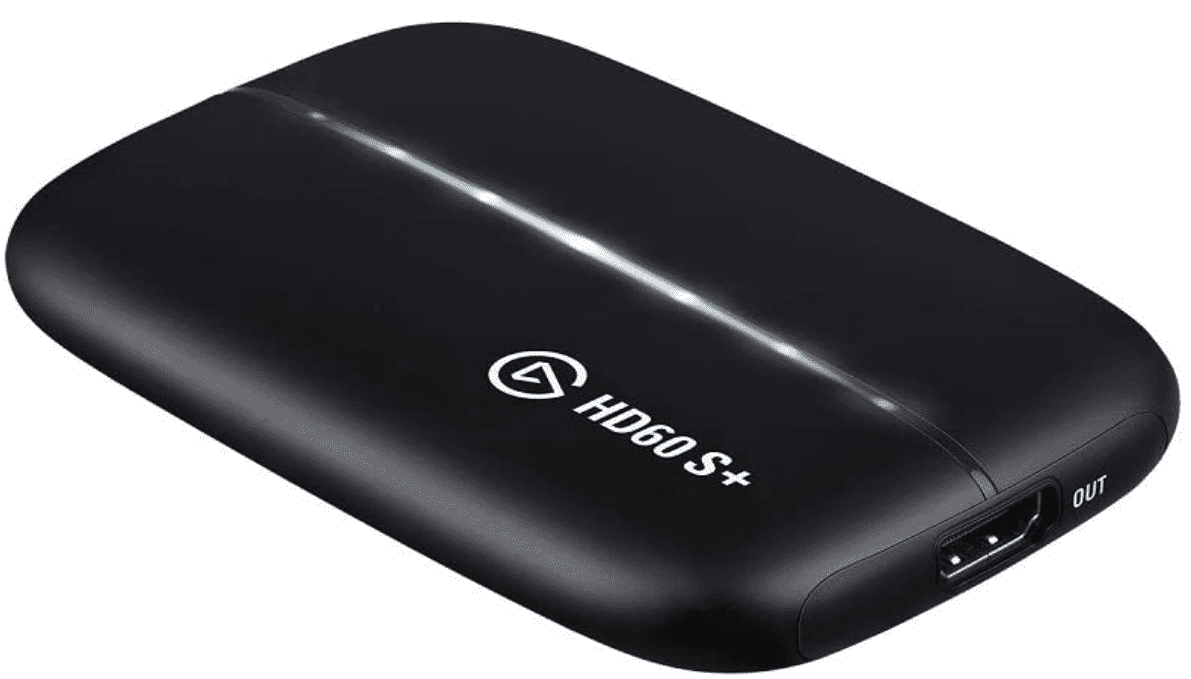 To seamlessly capture high-quality video for live streaming on Twitch or recording for Youtube while playing Mario and animal crossing, Djarii solely relies on Elgato HD60s. It has an external capture card that can record unlimited footage and even use flashbacks to save recording retroactively.
Djarii's Gaming PC: RTX 3080
Pro gamers know too well how long gaming hours, especially for games with heavy graphics, can make their PCs overheat and ultimately become slow. And as you might have guessed, this is not good for business. This is why Djarii uses the RTX 3080 gaming PC.
The RTX is specifically designed for pro gamers. It can withstand hours of running without the risk of overheating, courtesy of its water-cooled motherboard and CPU. The PC is an
i9 and runs on the 10th generation technology.
It has 9 processors and has a clock speed of 5GHZ per second. Couple this with 32GBs of DDR3 Ram, and her game is next-gen, just like her PC.
Djarii immerses herself in the gaming world using the Logitech g733 headset's breathtaking clarity, which boasts up to 20 meters wireless ranges.
The headset is powered by a 29-hour supporting battery, a colorful and reversible headrest band that rests on soft-dual layer foam. Pair this with a measly 238 grams weight, and she will surely not feel a thing on her head stress point.
She mounts the headset on magnetized nzxt punk that adheres to her pc, making it accessible within a split second.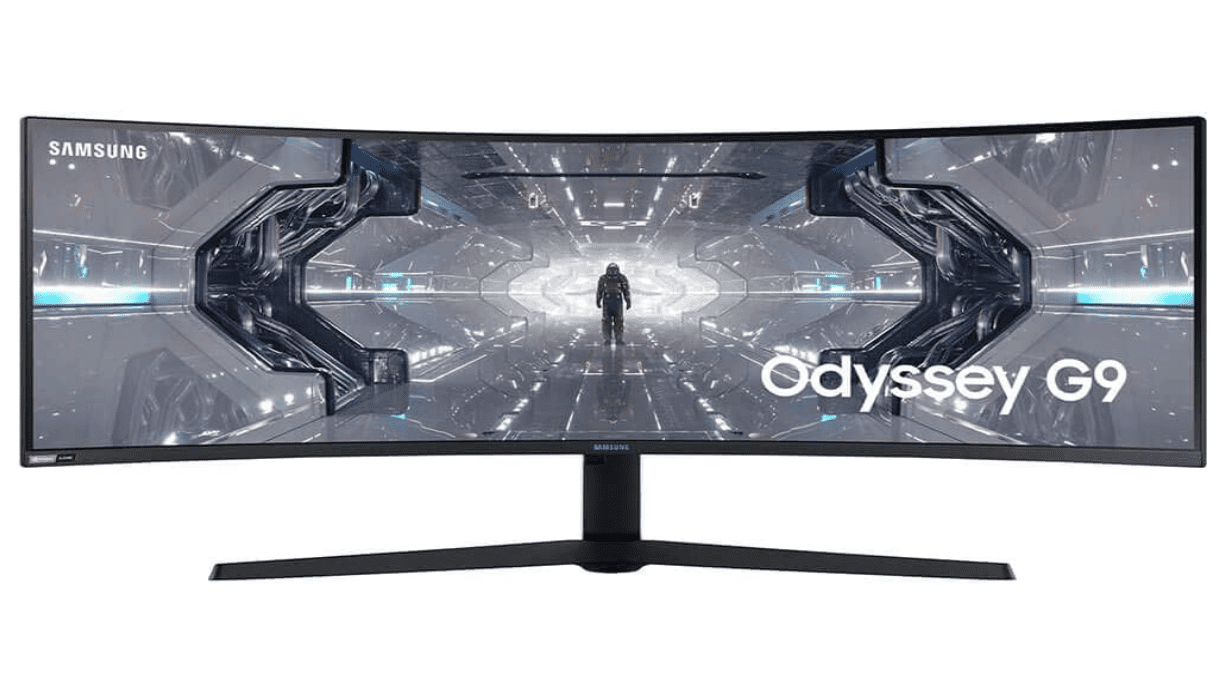 Djarii uses the 49 inch Samsung Odyssey g9 for all her gaming purposes. The Monitor is Samsung's largest gaming 1000R gaming monitor.
It features cutting-edge QLED technology that delivers pixel-perfect picture quality, minimizes eye strain courtesy of its human eye curvature-like design, and has infinity core lighting. These features make it the best gaming display component within Djarii's peripherals.
On top of this, it also has a 240hz refresh to match its 32:9 aspect ratio making it capable of refreshing in milliseconds and fitting all probable gaming frames.
Once in a while, Djarii switches to the powerful Leviathan Razor Subwoofer to break the frequent buzzing from her headset.
The gaming subwoofer has Bluetooth connection capability, is wireless, has an immersive 5.1 channel surround for gaming, and a frequency response of 180hz – 20hz.
Djarii's Videos
Most people know Djarii as a prominent World of Warcraft player. She uploaded this video on her Djarii MUA YouTube channel to showcase her incomparable body painting skills as she transforms herself into the game's Dragon Queen. This cospaint artwork is impressive!
Yes, Djarii is one of the most serious female gamers we have today, but she's also funny. This video uploaded a few years back gives you a taste of her interestingly goofy side.
Djarii's Family
Djarii dated Scott McMillan (Methodsco), fellow Twitch streamer and gamer, for more than five years. But in August 2021, she revealed that they had broken up through her Twitter. Methodsco added that they would always be lifelong buddies, although they were parting ways as lovers.
Methodsco and Djarii's beautiful love story began in 2015 when he asked her out.
Rumour has it that these two saw other people before their first date. And they had to end things with them before making their relationship public.
Djarii and "Sco" were pretty tight during their years together. They indulged in tons of fun things, including streaming games like World of Warcraft, vlogging, and working out. They also shared many photos from their adventures with their fans through platforms such as Twitter and Instagram.
Seemingly, Djarii got along well with Methodsco's mom. They even made some beautiful memories in the kitchen when they baked a cake.
Sco motivated Djarii to keep streaming games on Twitch and YouTube. In addition, he helped her learn a few essential things about the esports gaming scene, being one of the most successful male gamers worldwide. He's the CEO and founder of Team Method, a popular esports organization focusing on building an inclusive, fair and safe gaming ecosystem.
Notably, Djarii was also a part of Method, but she left the group in 2020.
Djarii's Net Worth and Career Earnings
According to biogossipy.com, Djarii's net worth is about $3 million as of early 2022. Check out some of this gamer's income sources:
YouTube & Twitch
Djarii is a regular YouTube and Twitch streamer. She merges her gaming, body painting, makeup, and drawing interests to entertain her followers. In return, this enables her to rake in thousands of dollars each month.
Event Hosting
Hosting events is on Djarii's list of fortes, allowing her to increase her net worth. Some of those she has hosted are for well-known brands such as Twitch, Wowhead, and BlizzCon.
Sponsorships
Djarii also earns money through her sponsorships. She has worked with several brands: Forever 21, Alienware, Team Method, Amazon, Unibet Poker, Fashion Nova, Kensington Gamer, and Blizzard Entertainment.
Impressively, as Djarii works hard to maximize her earnings, she also makes an effort to assist others financially. For instance, a few years back, she helped raise $3000 and more than $3000 for the Alzheimer's Society and National Breast Cancer Foundation, respectively.
Djarii's Retirement and Post Professional
Djarii's career as a gamer, body painter and makeup artist is advancing, and she's putting in the work to make it to the top. Speaking to The Daily Dot in 2021, this influencer revealed that she still has milestones she's hoping to achieve in the future.
Since Djarii hasn't talked about her retirement, we presume she's not planning to do it any time soon.
Djarii's Merch
Here are some of Djarii's merchandise we found on the market right now: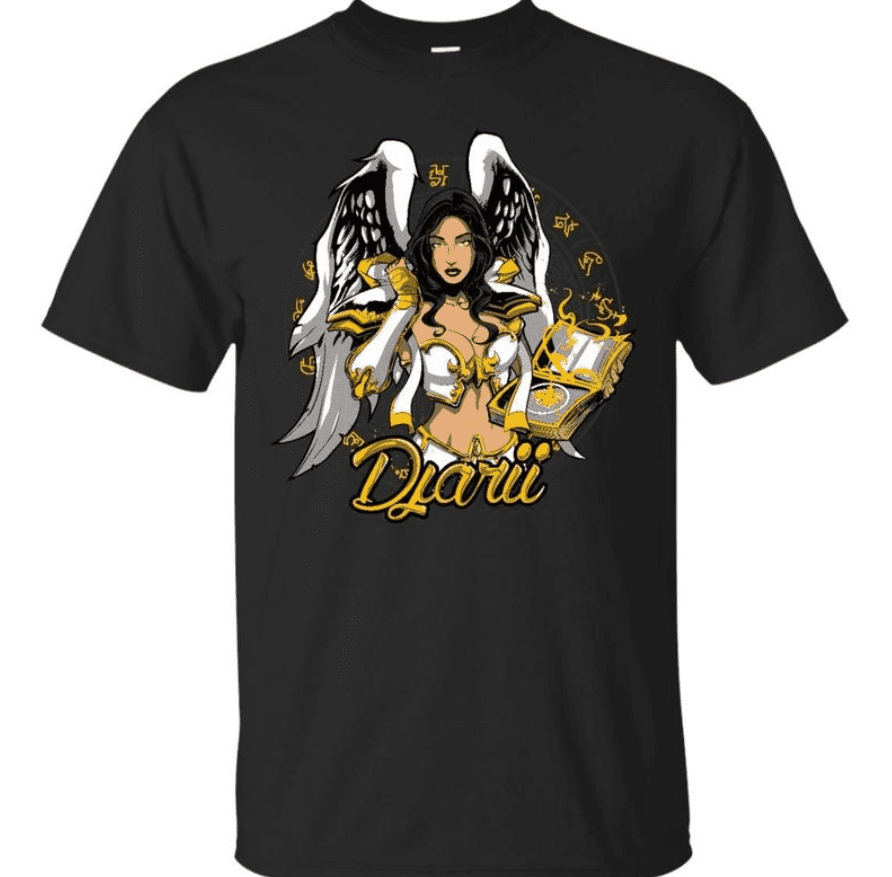 The Shirtsleeve sells this ultra-cotton t-shirt in various colors, including black, red, dark heather, navy, and forest green. You can also order the Djarii pullover hoodie, which comes in the same colors.
The sizes of both the t-shirts and hoodies range from small to 4XL.
Other brands selling these items include HictuxaStore.com, Novaca T-Shirt Store, and Kabanzas.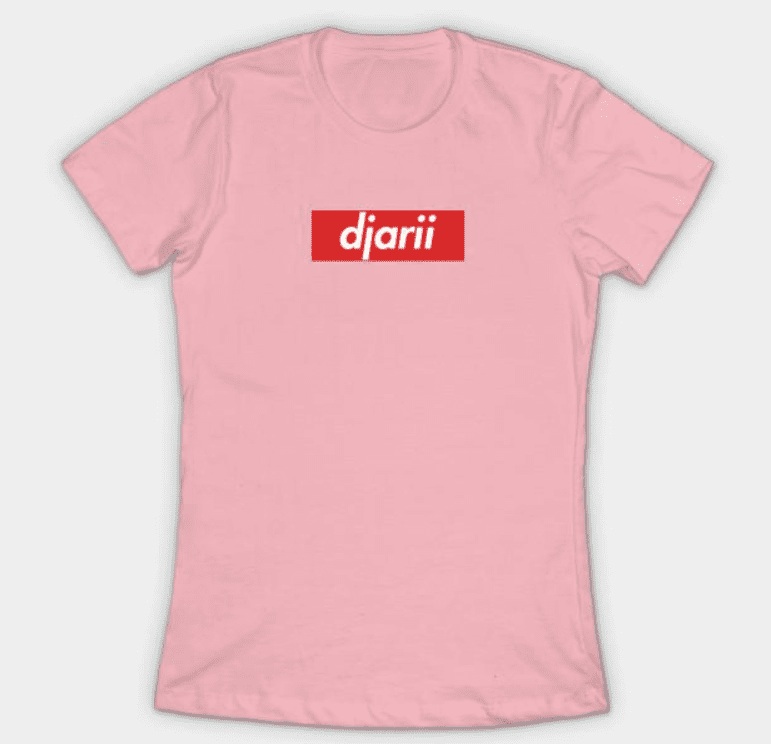 Brought to you by Joom, this short sleeve t-shirt is designed for ladies who prefer O-neck tops. You can have yours in pink or green in any size between small and 2XL.
Frequently Asked Questions About Djarii
Question: Is Djarii dating anyone?
Answer: No. As of early 2022, Djarii is single.
Question: Has Djarii worked with any fashion brands?
Answer: Yes. Djarii has collaborated with several apparel companies. She once posted some posts on Instagram sponsored by reputable brands like Urban Outfitters, Fashion Nova, Forever 21, and Gymshark.
Question: What does Djarii enjoy doing during her leisure time?
Answer: Djarii has often disclosed that she's an enthusiastic shopper. She also relishes traveling when she's not gaming or creating her body art.
Question: Is Djarii still a member of Method?
Answer: No. Djarii left Method in 2020, as she announced on her official Twitter account.
Recommended Reads:
Research Citations 
https://infofamouspeople.com/famous/sophia-white.htm
https://djarii.tv/about#:~:text=Biography%3A,female%20streamer%20in%20the%20UK.
https://www.wiki.ng/en/wiki/djarii-twitch-wiki-bio-body-paint-boyfriend-family-net-worth-age-507805
https://www.dailydot.com/unclick/tips-and-tricks-creator-economy-djarii/