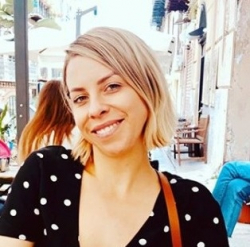 Latest posts by Jodie Chiffey
(see all)
Nightblue3 is a veteran League of Legends player who's popularity soared to great viewership heights streaming through twitch streaming. The veteran eSports player's videos served as the perfect training and learning experience for many aspiring eSports players.
His prowess behind the screens playing LoL was undoubtedly both envy to many aspiring players, and an ever imminent threat to players ranked higher than him.
Despite this legendary skill status and ever-present face and voice in online videos, Nightblue3's life beyond the game has remained a mystery to many.
Like his American eSport player and streamer Tyler Blevins, the streamer has managed a colorful career marred with controversies, wins, and defeats.
Nightblue3 Biofacts
Real Name
Rabia Yazbek
Birth Date
July 31st, 1993
Birth Place
Dearborn, Michigan
Nick Name
Nightblue3, Nb
Height
5ft.4(162 cm)
Nationality
American
Zodiac Sign
Siblings
N/A
Children
None
Girlfriend
Lia
Games Played
League of Legend, Fortnite, Raid of Shadow Legends
Net Worth
$8 Million
Social Media
Twitter;@Nightbloo, Twitch; @Nightblue3, Youtube; @Nightblue3, Instagram;@niightblue3
Awards
N/a
Last Updated
January 2022.
Nightblue3 – BirthPlace and Early Life
Nightblue3 was born Rabia Yazbek on July 31st, 1993, in Dearborn, Michigan. The little available about him indicates that Nigtblue3 attended a local school and joined high school before proceeding to the University of Michigan-Dearborn.
Nightblue3, who is said to have Lebanese ancestry, was a no-name in the eSports industry until after launching his Youtube account in 2008.
To date, he has still remained tight-lipped as to the identity of his parents, high school, and even the course he pursued at university.
How Did Nightblue3 Get Started Gaming?
The first 15 years of Nightblue3's life are yet to be made available for public scrutiny. Until then, he remained a no-name in the eSports world until he created his YouTube channel on April 20th, 2008.
Soon after creating his YouTube channel, Nightblue3 would constantly upload detailed, informative videos. The videos focused on explaining to his viewers how to play smart, be a good jungler and which optimal paths to use when playing League of Legends.
If the videos and explanations he gave are anything to go by, Nightblue3 must have had prolonged exposure to playing video games in his formative years.
Gradually, he was able to rise to the level of the coveted Challenger tier, a level that is the second-highest in League of Legends. His blossoming career even peaked further when he created an account with Amazon-owned live-streaming platform Twitch, which surpassed the 1 million viewers in September 2015.
His career greatly peaked in 2013 after he got ranked 3rd in the LOL Season 3 challenger North American Solo Queue. By then, he was with Team Sirens A. Within the same year, under the nickname NB3, he got ranked position 50. A feat few players handful of pro gamers can boost of at such an early age.
The following year, he joined Team Solomid, officially getting the badge of a pro player. In return, his Twitch followers increased astronomically, setting him up in the path to the Top 10 most viewed twitch streamers years later. So revered and followed that he pulled 20,000 unique viewers while streaming LoL at the peak of his streaming career.
Nightblue3 Quits League of Legends
Two years to mark a decade of streaming LoL, Nightblue3 took to Twitter to announce that he was quitting LoL.
In the Tweet, he noted that the game had got monotonous and wasn't providing the satisfaction he yearned for. But an article carried by Newsweek was quick to note that, Nightblue3 had gradually grown boring and even boastful to the very game that made him famous.
A dislike and disdain that perfectly explained his declining viewership and subscriptions. His exit from LoL wasn't the end of his gaming career, as by then, he had already started building his career as a Fortnite player.
Controversies
In early 2017, a feud between Nightblue3 and Imaqtpie threatened to divide the Legends of Leagues community. In the feud, the two LOL heavyweights threw counter-accusations against each other, which many could have termed a battle of supremacy.
In the conflict, Nightblue3 had accused streamer Imaqtpie of using view bots to boost his stream numbers and increase his total earnings. The accusations could be traced back to the derogatory comments Imaqtpie had made about Nightblue3's rankings in Diamond V.
The feud would later calm after the two apologized to each other. As coincidence would have it, the two LOL players were placed in the same team during matchmaking. And as you have already guessed, the two once again ended up having another fight which saw their streaming accounts banned.
In a circular released by Twitch, the two streamers had their accounts suspended for 2 weeks due to violation of set rules.
Nightblue3's Videos
In this thrilling 2020 Twitch Video, Nightblue3's swiftness is evident as he slays enemies on his path to sail through the knockout stages.
The twenty-seven-minute video has a running commentary that details the back and forth chatter between the gamers.
In this video team, Nightblue3 is pitied against team Tyler1 in Raid of Shadow Legends. The game is free and is available as both a mobile and pc app. Nightblue3 hypes how great the game is and even feels that it is worth being included in gaming consoles.
In the usual Nightblue3 design, the gamer takes a position as a jungler and proves to all nay-sayers why he still ranks as the best streamer and player even after quitting LoL.
Nightblue3 Gaming Setup
The Intel Core i7-6700K processor is great for gaming, and Nightblue3 can attest. It boasts excellent clock speeds and has 4 cores that support multitasking. Here's what you need to know about the Intel Core i7 6700K and why Nightblue3 trusts it to get the job done.
One is that in this processor, the overclocking options are simpler to navigate compared to previous models. In addition, the chipset offers additional PCI Express wiggle room to cater to super-fast storage.
Finally, its performance is considerably better than other CPUs in the market. With this processor, you'll be able to indulge in League of Legends in a higher resolution, faster frame rates while getting a wonderful gaming experience.
The EVGA GeForce GTX 1080 offers outstanding performance that any other graphics card can hardly parallel. It sweeps the floor with its high base clock, customized cooling, and additional 8-pin power connection.
So why does it appeal to Nightblue3 and other top gamers?
One, the dual 8-pin connections increase the potential for more overclocks. It is rated at a 215W TDP through twin 8-pin connections.
Two, it boasts efficient ACX 3.0 cooling. This custom-cooling solution spots two massive 100mm fans that usually shut off in low-power scenarios. They also have double ball-bearings that enable them to go up to four times longer than other cards.
Finally, this graphics card has overclocked over 2.1GHz on air.
When looking for a motherboard to feature in your gaming PC, it's easier to go with a motherboard that is specially designed for gaming. This is probably why Nightblue3 went for the MSI Z170A Krait Gaming.
This motherboard has several impressive features. One, it is compatible with 6th Generation Intel Core processors as well as DDR4 memory going up to 3600Mhz.
It also includes USB 3.1 Gen2 which offers double the performance of the regular USB 3.0 connection. It also sports Military Class 5, a high-quality component that features Titanium Chokes.
The Gaming LAN has LAN Protect that is powered by Intel and presents a gaming experience that has low latency.
Audio Boost 3 ensures you have a studio-grade sound quality and has the Nahimic Audio Enhancer that offers immersive sound quality.
The MSI Z170A Krait Gaming is undoubtedly crafted for a superb gaming experience, and there is no going wrong with it.
This memory module is ideal for power users going for a first-class performance which explains why Nightblue3 has it in his arsenal. It is not only reliable but offers great overclocking potential.
It has a super-fast transfer speed for starters, boasting a 3200 MHz breakneck speed. The memory kit is the key to a faster computing experience in gaming.
Furthermore, the G.SKILL 16GB (2 x 8GB) Ripjaws V Series is massively compatible with most motherboard brands, having gone through G.SKILL's meticulous validation process.
Compatibility with aftermarket CPU coolers is key when shopping for Ram, and the Ripjaws V is fashioned with a 42mm module height which is a perfect fit for most of the oversized CPU heatsinks.
Finally, the Ripjaws V is available in 5 different colors that will most likely enhance your stunning PC build.
This remarkable case comes with a stunning list of options for cooling, and this is probably why this case was Nightblue3's natural choice when building his high-end PC.
Some of this case's impressive features include mod friendliness, excellent build quality, cable management, great options for both water and air cooling systems, many storage options and is very affordable.
Great performance coupled with affordability and capacity is the right fit, especially for gamers.
The Samsung 850 EVO 500GB presents splendid zippy speeds, especially when on the performance-boosting RAPID mode. It also has minimal bugs when installing.
Most gamers fall in love with its numerous features, including its customizable features. It is specially designed for gamers and here's why:
One, it has a distinctive keycap design which is ideal for gaming. Its software enables customization, lighting controls, and stat tracking. The proprietary key switches are a great alternative to the Cherry MX switches.
Its built-in smartphone dock, media controls, interchangeable wrist rest, and programmable macro keys are all perks that gamers will come to love.
A mouse is crucial to a gamer's overall gaming experience. The smallest detail can throw off one's game, be it a design flaw bringing about hand wrist fatigue or a bad connection causing stuttering.
The Logitech G602 Wireless offers great precision to gamers and is quite reliable and here's why:
It has a comfortable right-handed design great for long hours of gaming. It also sports multiple thumb buttons, which present custom macros and controls.
It is energy efficient and stretches battery life for days and weeks as opposed to hours. Finally, its excellent button placement is great for DPI switching.
Onto the visual part of a computer system, Nightblue3 did not go wrong with the Asus VS228H-P 21.5.
The screen is bright and clear, giving vibrant colors and sharp text, and making it easy on the eyes.
It offers 1920x1080p full HD video capability alongside HDMI, VGA, and DVI-D connections. The package comes with both DVI and VGA cables.
In conclusion, you get great value for money spent on this monitor.
This is one of the most affordable headsets on the market but offers way more than its price. You get good audio quality, a crystal-clear mic, and a smart product design.
The headset is a symbol of simplicity and elegance with its appealing black-and-blue color scheme, easily adjustable mic, and cozy foam padding.
The swiveling earcups, foam padding, and adjustable headband all make it easy to use them for hours on end without experiencing any discomfort. Plus, it is quite light, weighing a measly 10.6 ounces.
Nightblue3's Family
Nightblue3 has done a pretty good job in keeping his personal life outside of gaming a secret. However, he has had one past relationship whose only details are the girlfriend's name, a streamer named Lia from Santiago. The gamer has also not revealed the identity, if any, of his parents and siblings.
Nightblue3's' Net Worth and Career Earnings
Nightblue3's net worth is estimated to be $8million accumulated through subscriptions, advertisements, and game winnings. Most of his money is earned through the informative streams he airs on Youtube and Twitch.
Unlike other streamers, his streams while playing LoL are accompanied by entertaining commentary, in-depth guides, spectates, gameplay montages, highlights, and patch note reviews. Here is a quick run-down of his income streams;
Nightblue3's popular live-streaming account has over 2.3 million followers. His subscribers are grouped into varying tiers. They include amazon prime subscribe, tier 1, which pays $4.99; tier 2, which pays $9.99; and tier 3, which pays $24.99. The account draws an average of 31.5k unique views daily.
Nightblue3's YouTube account boosts 2.54 million subscribers. The account has an impressive collection of videos that include streams and in-depth videos on how to play different games.
Considering that content creators get paid anything within the range of $2 to $12 per monetized view, Nightblue3 should be getting a pretty fat cheque from the On-demand video provider.
Earnings from League of Legends
Nighblue3 has participated in 6 competitive games that have earned him a cumulative $14,100. Two of the six competitions were played offline, while the remaining 4 were online. Data available also indicate that he participated in these games as an independent player earning $8300 in 2020 and $5800 in 2019.
Nightblue3's Retirement and Post Professional
Despite his exit from the league of legends, Nightblue3 has no plans to exit the eSports industry. After his departure, he actively started streaming other games, including Fortnite and Raid of Shadow Legends.
Frequently Asked Questions About Nightblue3
What is Nightblue3's Real Name
Nightblue3's real name is Rabia Yazbek born to American parents of Lebanese origin. He resides in Dearborn, Michigan, and has actively played for North American teams such as Team Sirens A and Team Solomid.
Who does Nightblue3 live with?
It is not clear who Nightblue3 lives with. However, he has a streamer girlfriend, Lia from Santiago, with whom he has plans to start releasing cooking videos. The two have not divulged information on how they met or how long they dated.
Did Nightblue3 Play Professionally?
Yes. Nightblue3 played professionally with Team Siren A and Solomid in 2013 and 2014. He was a top streamer and legend player whose streams peaked at 20,000 views per stream in his heydays.
Recommended Reads:
Research and Citations
https://www.newsweek.com/nightblue3-quits-league-legends-854335
https://www.esportsearnings.com/players/74030-nightblue3-rabia-yazbek
https://www.youtube.com/watch?v=TPxuZ5rt8sc
https://www.theversed.com/2176/watch-imaqtpie-accussed-fraud-nightblue3-attempts-smear-reputation/#.clf2P3fqcq
https://www.dexerto.com/entertainment/league-of-legends-star-nightblue3-banned-threatening-get-other-players-banned-739509/
https://techraptor.net/gaming/news/north-america-defeats-europe-in-league-of-legends-all-star-show-match
https://www.thegamer.com/nightblue3-gets-riot-friend-ban-league-legends-player-sparks-outrage/