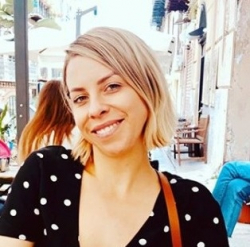 Latest posts by Jodie Chiffey
(see all)
Bryan Quang Le, best known by his alias RiceGum, is a controversial American Twitch streamer, YouTuber, rapper, and social media sensation.
RiceGum is reputed to be a brilliant streamer whose comical stunts and satirical diss tracks have won him legions of fans online. What else can explain his 1.2M followers on Twitch and almost ten times as many subs on YouTube?
But even though RiceGum has countless people in his corner, he's been plastered across tabloids for being at odds with several content creators, including fellow YouTubers and musicians. Fortunately, he's always been optimistic about every difficult situation he's found himself in, which some people greatly admire.
In this bio, we're looking into RiceGum's personal life and almost a decade-long career.
RiceGum Bio Facts
| | |
| --- | --- |
| Real Name | Bryan Quang Le |
| Birthdate | November 19, 1996 |
| Birthplace | The United States |
| Nicknames | RiceGum, RiceFlavoredGum |
| Height | 6 feet, 1 inch |
| Nationality | American |
| Zodiac Sign | Scorpio |
| Siblings | RiceGum has a brother, Rice Jr. |
| Children | N/A |
| Girlfriend | Ellerie Marie |
| Games Played | Fortnite, Just Chatting, Among Us, Grand Theft Auto V, Call of Duty: Warzone, etc. |
| Net Worth | $8M |
| Social Media | Twitch: RiceGum, YouTube: RiceGum, Twitter: @RiceGum, Instagram: RiceGum |
| Awards | N/A |
| Last Updated | June 2022 |
RiceGum's Birthplace and Early Life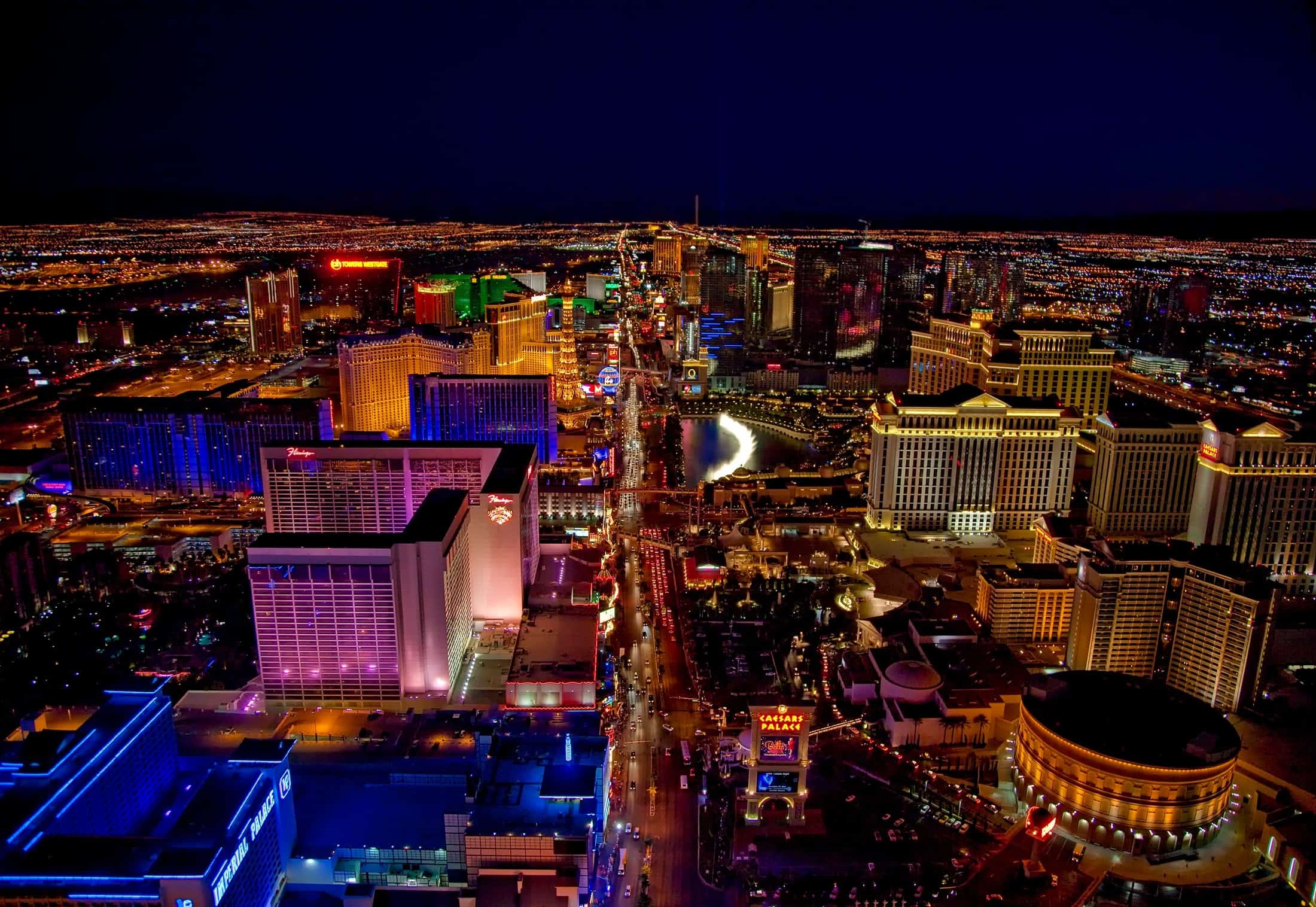 RiceGum was born to a Vietnamese father, Luat Quang Le, and a Chinese mother, Quang Ly Lely, on November 19, 1996, in Las Vegas, Nevada. He was raised here with his brother, Rice Jr, and his sister.
RiceGum went to Sierra Vista High School in his home city. Besides making friends while in this educational facility, he enjoyed playing basketball when he had no unfinished school work.
RiceGum chose the University of Nevada, Las Vegas (UNLV) for college, but he quit in his first year because he felt his online career demanded all his attention.
Before RiceGum achieved his 10M-subscriber milestone on YouTube, he alleged that he'd been awarded a Harvard Scholarship but had to turn it down since he didn't want to study anymore.
How Did RiceGum Get Started Gaming?
RiceGum joined YouTube in 2012. Initially, he uploaded videos of himself playing Call of Duty. But soon enough, he began dipping his toes into comedy, contributing to his fame.
One of RiceGum's most popular series is "These Kids Must Be Stopped" which focuses on the most embarrassing moments of other internet stars and rants about kids from Musical.ly. Factually, its first video went viral, encouraging him to create more clips.
Music Career
As a musician, RiceGum has secured a spot on the list of one of the most well-known rappers. He started his music career by releasing diss tracks of him responding to his critics and roasting other celebrities.
In 2017, RiceGum collaborated with Alissa Violet to release "It's Every Night Sis", reacting to Jake Paul's song "It's Everyday Bro". The track became certified platinum in the United States. In November that year, he was ranked #25 on Billboard's Emerging Artists chart.
Other RiceGum's diss tracks have also performed pretty well. For instance, "God Church" reached the top of the Comedy Digital Track Sales chart.
Save The Kids (KIDS)
In 2021, RiceGum was among the KIDS influencer ambassadors, alongside members of the popular eSport organization FaZe Clan. This crypto token was to donate 1% of its transaction fee to the Binance Charity Wallet to help avail resources for kids in need to enable them to lead long, healthy lives.
However, most of the influences 'pumped and dumped' this digital currency, forcing its value to decrease rapidly soon after its release. Word had it that it was all a scam, which led to the suspension of the FaZe members involved.
More Controversies
Pokimane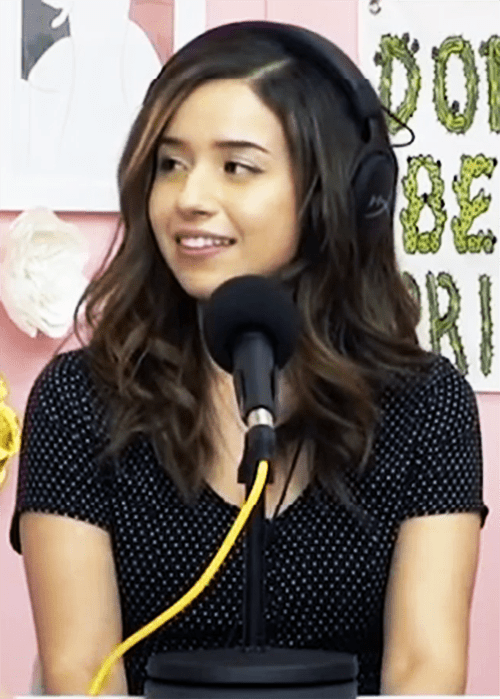 RiceGum and Canadian streamer Pokimane collaborated to create content back in 2016. But after a while, she deleted all the videos she'd featured him on from her social media.
When RiceGum noticed what she'd done, he called her out in public. People speculated he did something to annoy her, but nothing has been confirmed yet.
Hong Kong Drama
One of RiceGum's most controversial moments was when he was in Hong Kong in June 2018. He shared a video of himself in a McDonald's store asking strangers and one of the staff members if they were serving dogs, stating that Asians have a reputation for consuming dogs and cats.
RiceGum also proceeded to check out the city's street food beef entrails asking if it was beef or dog meat and referring to the food as "disgusting".
Two weeks later, critics in China and other Asian countries responded to RiceGum's video negatively, most of them saying it was shameful, racist, disrespectful, and immature. Consequently, this streamer apologized but defended himself, saying he only wanted to create some excellent comedic content and that people were overreacting.
Sexual Assault
RiceGum also attracted a lot of negative publicity a few years back when chatting with a sexual assault survivor live. He showed little empathy when the victim detailed her awful experience and said, "it wasn't that bad." in addition to asking her if she liked it. After she revealed that she had decided against suing her harasser, RiceGum joked about it, saying that if anyone raped her, she'd clearly not sue them.
RiceGum's Videos
Are you one of RiceGum's enthusiasts longing to know precisely what happened to him? Be sure to watch this 15-minute video detailing his meteoric rise to fame and gradual downfall that seemingly pushed him out of the streaming scene by the end of 2020. This clip also enables you to catch a glimpse of his transformation throughout the years, from the young, ambitious, humble, appreciative teen to someone most would describe as "egotistical," " a douche," "cocky," and "depraved."
Despite RiceGum's shortcomings, we can all admit that he's a remarkable rapper, as you'll witness in this music video he released with Alissa Violet, Jake Paul's ex. As you might already know, it's a diss track responding to the YouTuber's "It's Everyday Bro". Countless people have described this as one of the most entertaining dramas in the YouTube world, and I believe so too!
RiceGum's Gaming Setup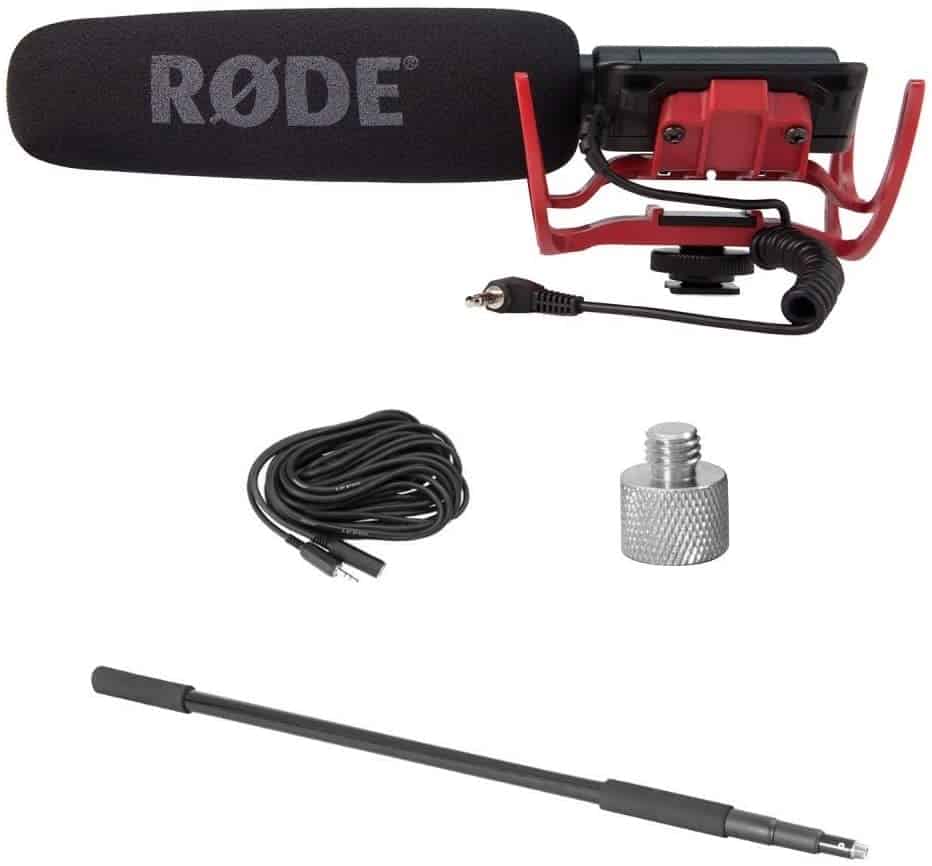 RiceGum prefers the Rode Videomic Rycote microphone. Like the Shure SM7B's cardioid feature, it has a super-cardioid polar pattern to ensure uniform sound capture. It also has a shock mounting system that buffers against unwanted vibrations and rumble to ensure Ricegum captures professional-sounding audio.
Further, the microphone has a -10dB and -20dB level attenuation, allowing Ricegum to record crystal clear audios even from loud setups such as those associated with motorsport and music. Besides, it has a high-pass filter to defeat low-end noise, background buzzing, and electronic hums.
Other key features include a condenser shotgun, a standard-sized shoe mount, and a rechargeable battery to power it for hours.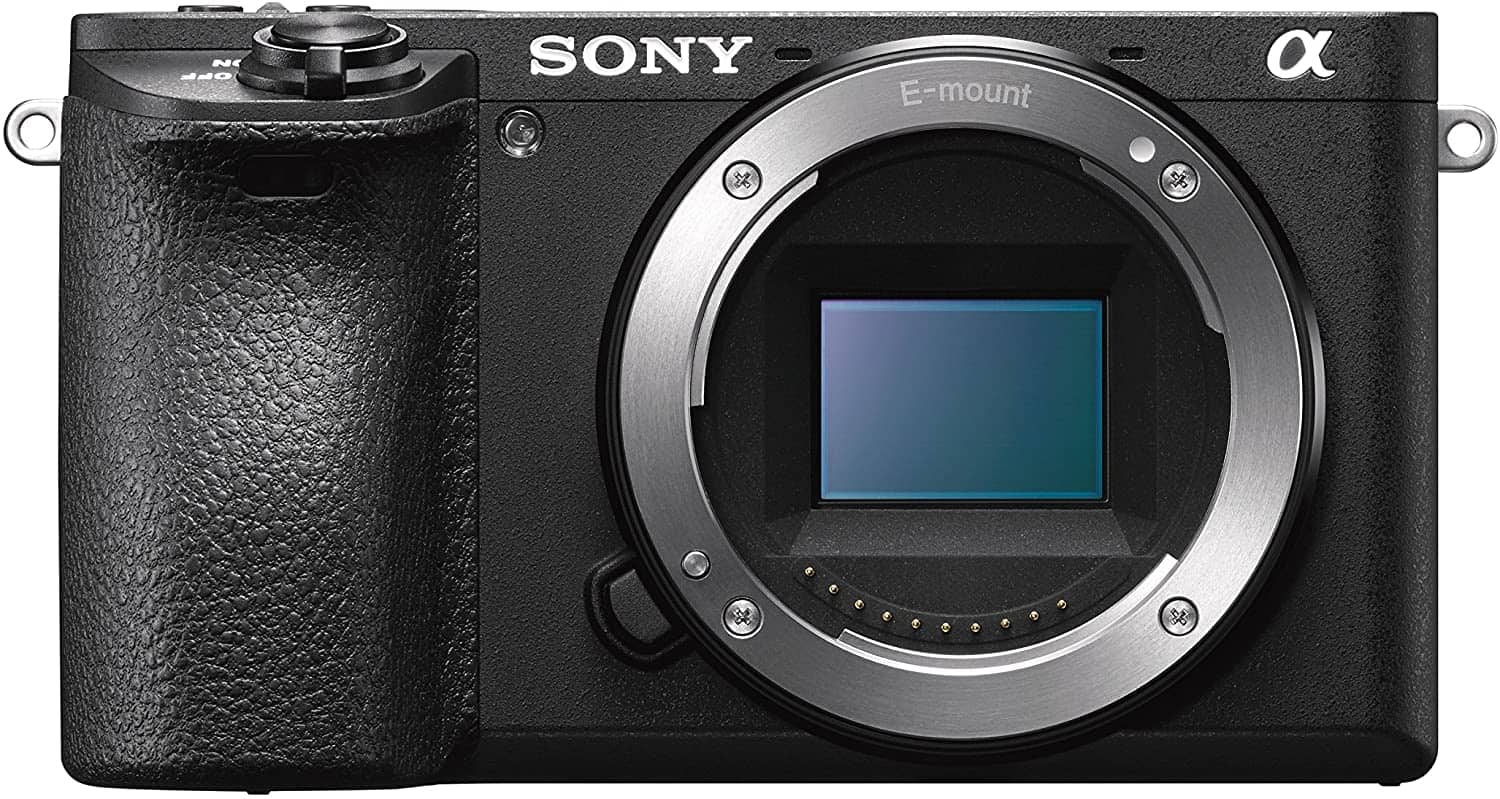 RiceGum has three exquisite cameras to serve his diverse content creation needs. First on the list is a Sony Alpha a6500 that is capable of 11fps continuous shooting to 269 frames at 24.2MP. This comes in handy for fast-paced shooter games like Fortnite.
Like most advanced Sony options, the camera has a 5-axis in-body stabilization, 4k movie resolution, and a wide 425 phase detection. Next on the list is the all-powerful Canon PowerShot G7 X Mark II, which has been touted as a versatile, pocketable, point-and-shoot camera.
The camera's advanced video capabilities remain unrivaled for a camera of its size. It is powered by a rechargeable battery and features an autofocus system to willingly pump high-quality images and videos with a wide dynamic range from its 20.1 Megapixel CMOS sensor.
It also packs other irresistible features, including a built-in WiFi for on-the-fly sharing of momentous gaming sessions, 3.0 inches LCD monitor that tilts up 180 degrees and down 45 degrees for varied captions, and a supremely advanced lens to capture a variety of situations with precision.
Last on the list is the enhanced hybrid Sony a7S II Camera that also comes with 5 images, in-body stabilization, a bayonet mounting, and a powerful rechargeable battery to power him through the day.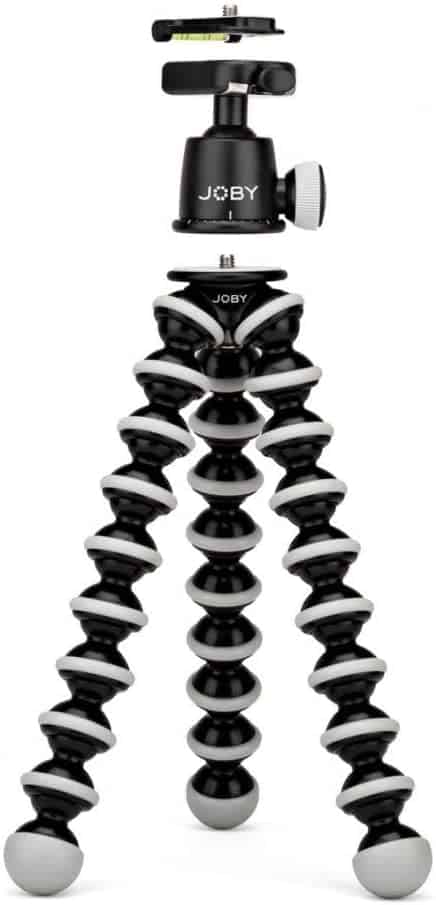 RiceGum fancies the Manfrotto Mini Tripod. The tripod has rubberized feet to firmly hold it in place when RiceGum uses it. The tripod has a sturdy frame with an intuitive push-button locking mechanism to easily lock it in place.
Stepping in to support heavier loads than RiceGum's mini tripod is the durable, lightweight GorillaPod SLR. Like his mini, it also has rubberized foot grips that support the tripod's wrappable legs as it bears up to 6.6lbs of camera weight.
Another impressive feature is the tripod's over two dozen leg joints, and German TPE joins. With these, RiceGum can fiercely secure any of his cameras without worrying about a shaky shot. Other key features include a frame made of stainless steel, German TPE, and durable Japanese medical-grade ABS plastic to withstand the rigorous needs of RiceGum's daily life.
Like his career, RiceGum's compact folding drone inspired hundreds of consumer drones. It has a battery to power it for almost double the time most drones fly. It also features a reliable 4K camera that runs on OcuSync transmission technology, allowing him a panoramic view of up to 4. 3mi (7km).
Further, like his impressive cameras3-axis in-body mechanical stabilization and can operate in extremely high temperatures of up to 32° to 104° F. Other key features include an absolute precision flight autonomy to reroute to its original take-off point and a full HD 1080p video streaming capability.
Like Imaqtpie, RiceGum leverages the superb qualities of the open-back Sennheiser HD 598 headphones. The wired headphones allow him to enjoy exceptionally natural and balanced sound during his thrilling music sessions, challenging Fortnite ventures, and exhilarating GTA exploits.
Further, the headphones feature luxurious velour-covered ear pads and a padded leatherette headband. These minimize strain on his skull while giving extreme comfort throughout his gaming sessions. Pair this with one-button remote control, compatibility with virtually every audio device, and you can concur that it deserves a place in RiceGum's setup.
RiceGum's Family
Since 2020, RiceGum has been dating Ellerie Marie, a well-known Instagram model and TikTok star known for her exhilarating lip-sync and dance videos.
With RiceGum and Ellerie Marie, it's all love! They've shared pictures of each other on their Twitter and Instagram profiles.
Ellerie Marie was born and raised in San Diego in 1996. She's appeared in some of RiceGum's videos, but she was still famous before they linked up.
Today, she has a massive following on TikTok and other social media outlets like Instagram.
I also found some info about RiceGum's ex-girlfriends:
Abby Rao
RiceGum dated popular Instagram model Abby Rao in 2019. They were together for about ten months before deciding to go their separate ways. At first, they didn't go public with their split-up; they just unfollowed each other on their socials, sparking the breakup rumors.
Abby Rao said that RiceGum's behavior on Twitch caused them to fight often, prompting them to realize that their life goals differed.
During their time together, RiceGum featured Abby Rao in some of his streams and vlogs, at one point sharing her breast augmentation experience. Both ran the YouTube channel "FamilyGum".
This could be one of the reasons she received so much online hate post break up, with some of RiceGum's fans telling her that he had practically made her.
Fortunately, Abby Rao has seemingly moved on and is now an avid content creator and co-founder of the new Clubhouse, a Beverly Hills-based TikTok collab house.
Teanna Trump
Word has it that RiceGum and adult film actress Teanna Trump had an encounter in 2018. However, little is known about their relationship, how they met, or why they parted ways
Sommer Ray
RiceGum was allegedly romantically involved with Instagram star and fitness enthusiast Sommer Ray in 2017. Initially, she said that they were never really an item. But fans thought otherwise when in 2020, RiceGum shared a video whose title referred to her as his ex.
Nevertheless, Sommer Ray has a ton of accomplishments under her belt, including millions of supporters on social media. She's also wagged tongues for seeing many other public figures, including FaZe Jarvis, Machine Gun Kelly, and Bennett Sipes.
RiceGum's Net Worth and Career Earnings
As of this writing, RiceGum's net worth is estimated to be $8M. Let's delve into the sources of his wealth:
Twitch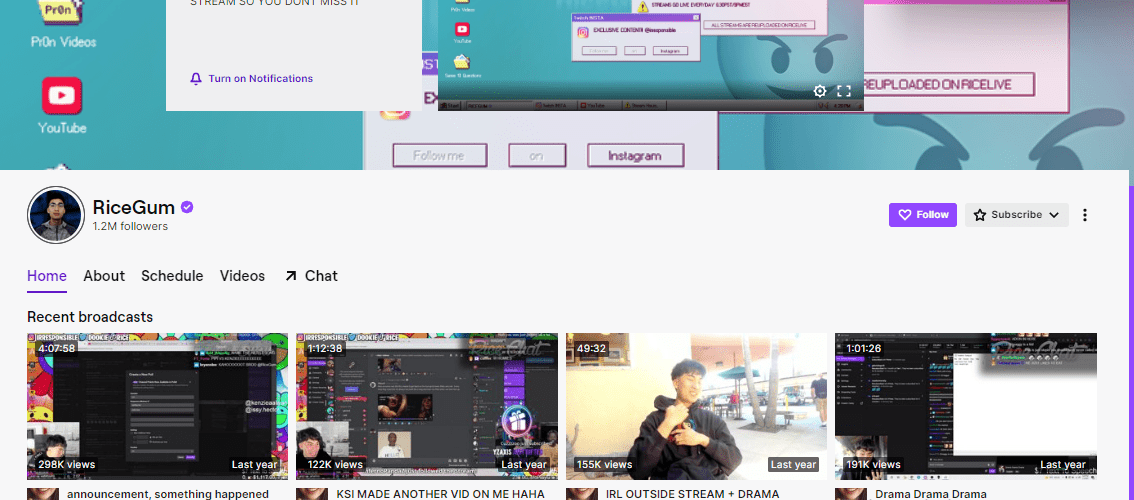 RiceGum may not have appeared on the allegedly leaked list of the top 100 best-paid Twitch streamers, but he's still made a decent sum on this platform. Our research indicates that he pocketed at least $252K annually during his active years. Should you add his donations and sub revenue, he definitely earned more.
I highly doubt he's been receiving any money in Twitch payouts, given that he's been inactive for almost 12 months, plus he has only a few subscribers.
YouTube
RiceGum is the proud owner of three YouTube channels, though all have been inactive since 2020.
His primary YouTube channel, "RiceGum", has accumulated an impressive 2,175,621,579 views. His second one, "RiceLive" and the third one, "FamilyGum", comes with 61,374,873 views and 32,728,988 views, respectively. And I presume he'd monetized all of them.
Before his current break, RiceGum was unquestionably making thousands of dollars on YouTube. However, giving an accurate estimation of his earnings is a little tricky now since various things come into play when determining a YouTube creator's pay, such as ad-blockers and content genre.
Sponsors and Partners
Like many internet stars, RiceGum has had several sponsors and partners, including the gaming entertainment company, Machinima. The loot-box-related gambling platform "Mystery Brand" also sponsored him, although his collaboration with the website attracted a lot of backlash.
All the same, RiceGum has been secretive about the value of his sponsorship and partnership deals, though they've massively boosted his income.
Music
As of 2022, RiceGum has 9 singles to his name. Additionally, he made a guest appearance in KSI's song, "Earthquake".
This YouTuber hasn't disclosed his income from these releases. But I bet it's a significant amount considering that he's incredibly popular, and some of these titles have bagged top charting positions.
RiceGum's Retirement and Post Professional
During my research on RiceGum, I discovered that he's been somewhat inactive since 2020. He hasn't uploaded any content on YouTube since then, and his last stream on Twitch was in July 2021. Still, he could have something up his sleeve, as it's pretty common for streamers to disappear and make a comeback after a while.
RiceGum's Merch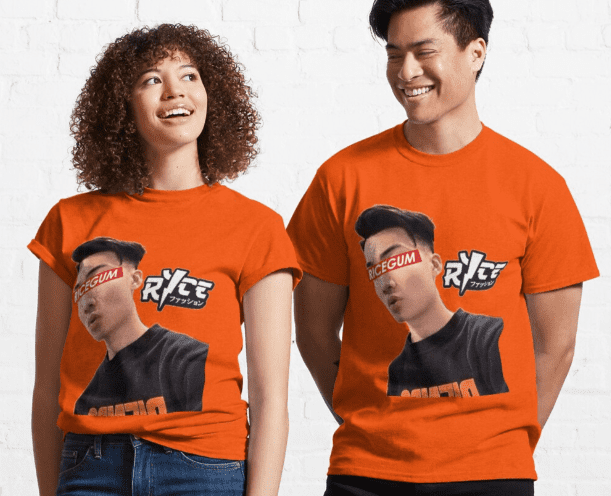 Here's a classic tee that ticks all the boxes for an everyday short-sleeved crewneck – durable, comfy fabric, beautifully printed graphics, and a generous fit. It comes in many shades, such as heather grey, white, denim heather, black, purple, gold, dark red, green, and orange.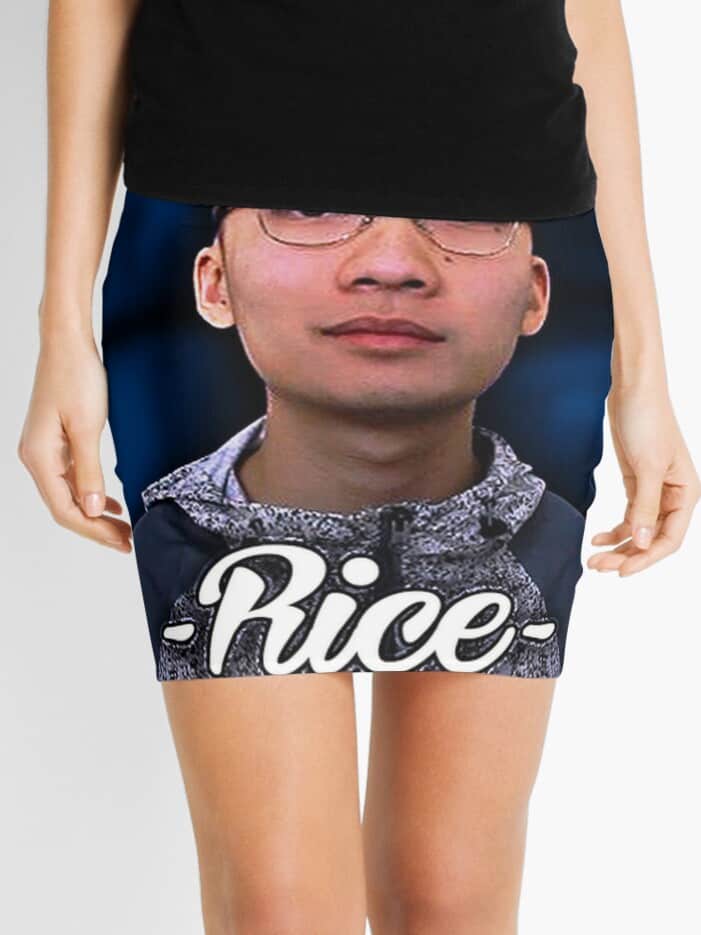 Interested in a fancy mini-skirt you can wear anywhere? Check this out! You can't miss its appealing artwork that allows you to be striking. In addition, it's made from a top-quality 20% elastane/80% polyester, rendering it stretchable, soft, strong, and lightweight. Besides, it's effortless to clean, and it dries within a short time, maximizing its convenience.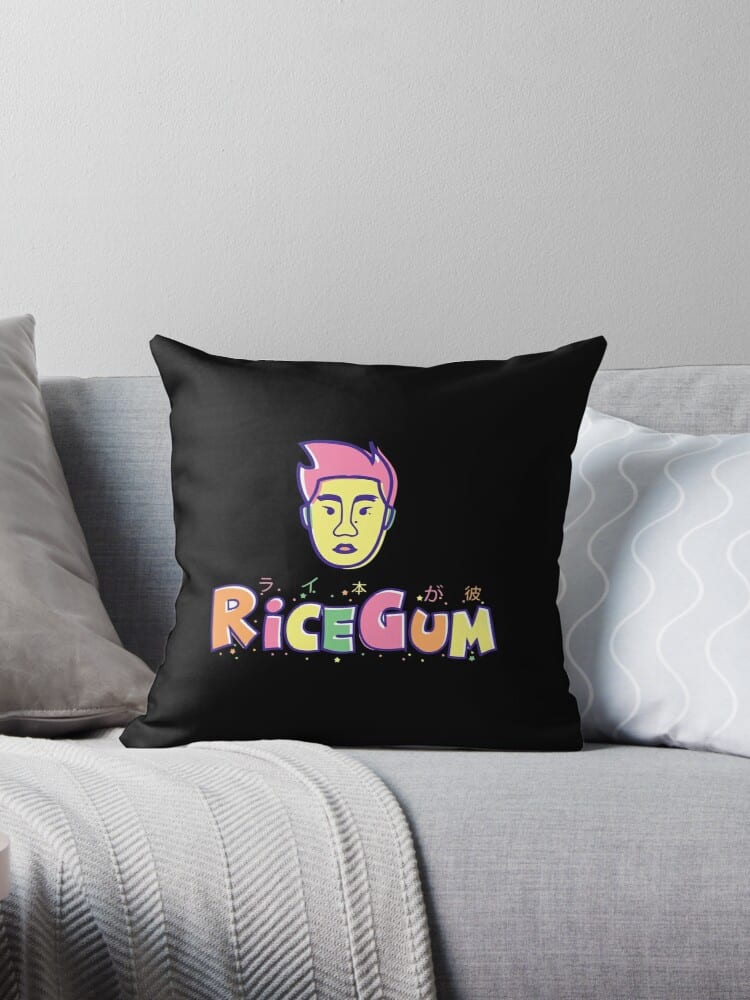 Whether you have some aesthetic or functional needs to satiate, this throw pillow is all you need. For starters, it's exceptionally captivating, thanks to its authentic art. Then, it comes in up to five sizes and is a classic black color. Its soft spun polyester cover is easy to maintain and has a comfy insert.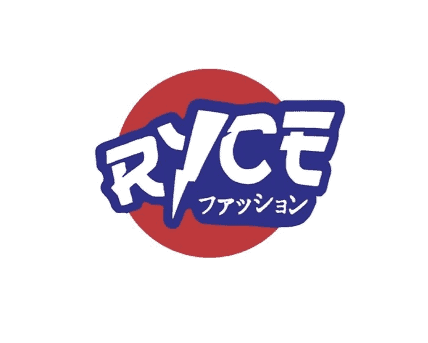 If you want to protect your iPhone against external disfigurement and boost its exterior's visual appeal, consider this shock-absorbent TPU case. It boasts impressive flexibility to make installation easy. And it also has a convenient design that gives you full access to your device's ports. Notably, it's suitable for many iPhone models, including 12 and 13.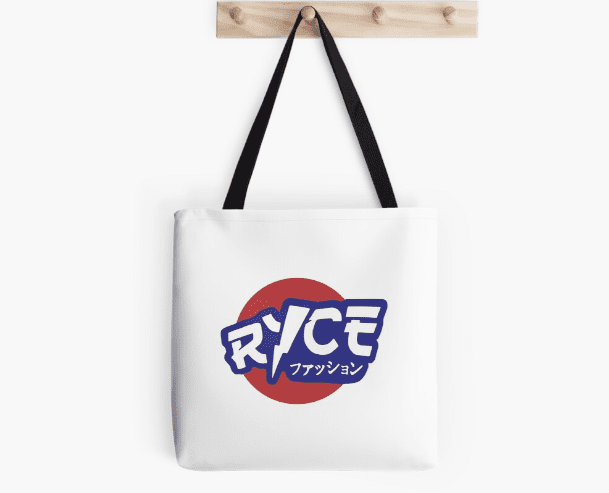 This classy tote bag is a top pick for everyone, including everyday shoppers, travelers, students, or corporate workers. Its availability in small, medium and large sizes allows you to choose what fits your unique needs. Furthermore, this bag's shell is made from a lasting, low-maintenance 100% polyester shell. The sturdy cotton straps are a nice detail!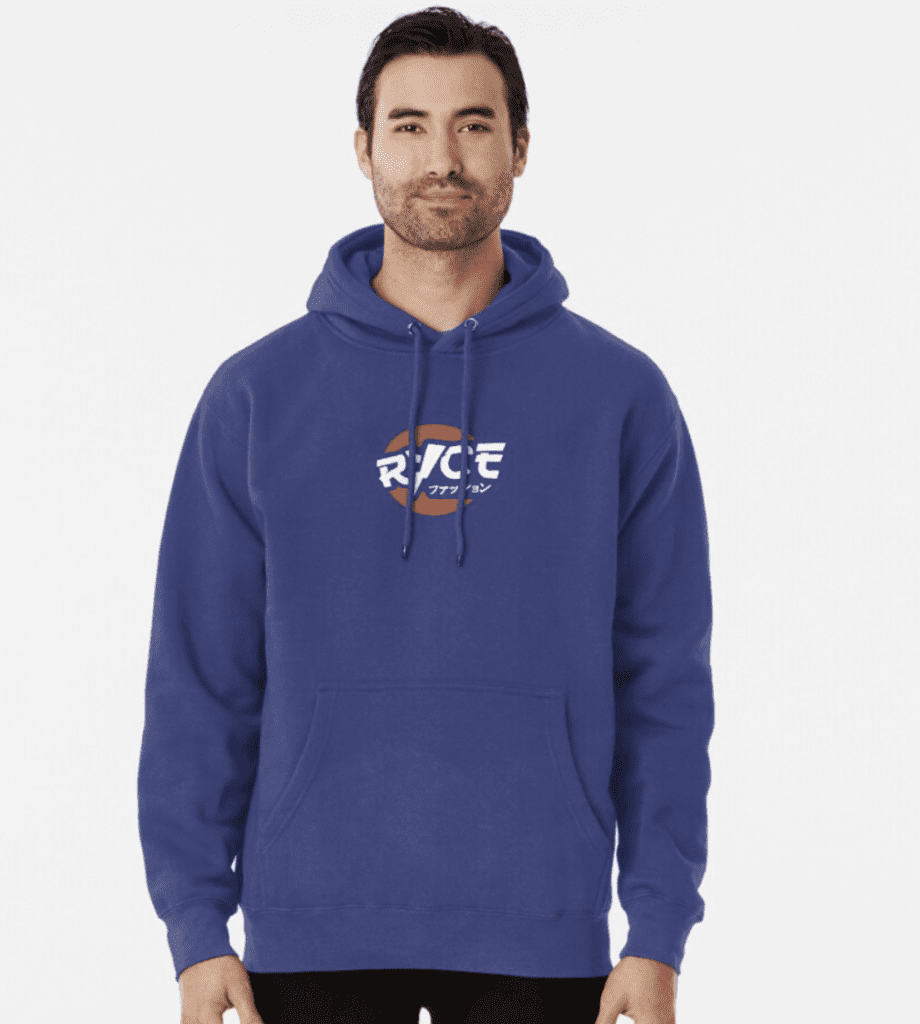 Looking at this pullover hoodie, you can comprehend why it's a great addition to your current wardrobe. It's built for comfort. And it comes with a strong fabric to deliver the durability you're hunting for. Besides, it comes in fantastic colors, such as white, pale pink, oatmeal heather, blue, and heather grey.
You can use this ceramic mug for two purposes – as a piece of art or drinkware. If you're buying it as the latter, you'll be delighted to know that it's ideal for cold and hot drinks. Washing it is easy peasy, but you can safely use your dishwasher to save yourself the stress of doing so.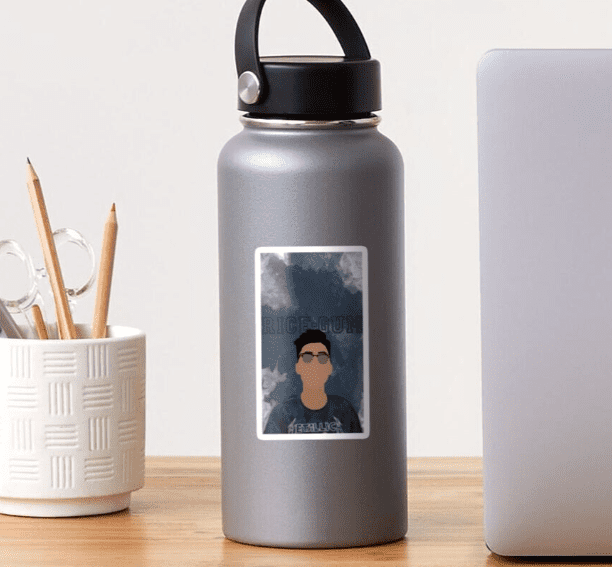 Supposing you need an artistic sticker to decorate your stuff, look no further. This removable option is available in four sizes, each with a 3.2mm white border. In addition, you can have yours in a matte, transparent, or glossy finish, depending on your preferences. Since this sticker is water-resistant, you don't have to stress over moisture damage.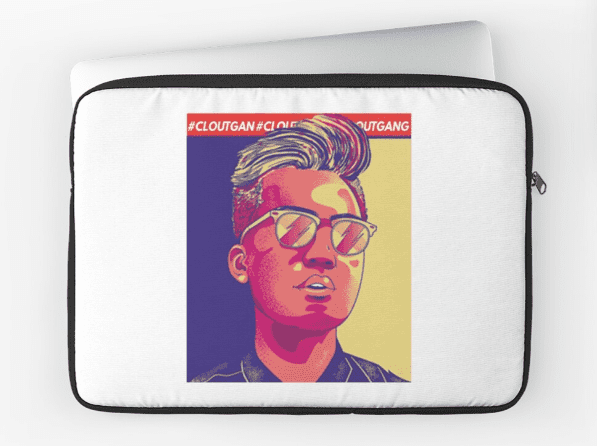 Protect your laptop against dirt and external damage with this zipped laptop sleeve. It features a high-quality polyester cover you can easily clean with a damp cloth. Additionally, its foam padding means that minor impacts won't harm your PC. Plus, you might like its stylish design enhanced by its durable print and black edging.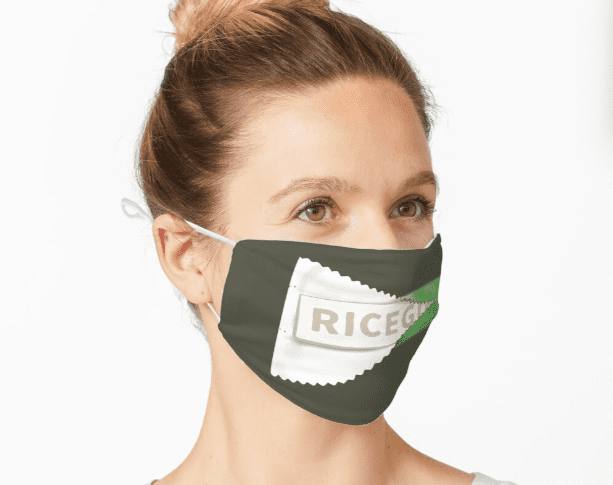 Consider this a non-medical face mask made from a 95% polyester and 5% spandex blend. There are options for both kids and adults, with either two or three layers. The ear straps are conveniently strong and elastic to guarantee the comfort and durability you yearn for. Moreover, it's washable and reusable, making it suitable for everyday wear.
Frequently Asked Questions about RiceGum
Question: Which games does RiceGum play?
Answer: RiceGum plays various video games, such as Fortnite, Just Chatting, Grand Theft Auto V, Call of Duty: Warzone, Among Us, and Slots.
Question: Did RiceGum live in the "Clout House"?
Answer: Yes. Before RiceGum got his apartment in Hollywood Hills, he resided in the Clout House with other content creators, including FaZe Banks, Wolfie, Carrington Durham, and Alissa Violet.
Question: Does RiceGum have any subscribers on Twitch? 
Answer: Despite being out of action for almost a year, RiceGum has 21 active subs, down from an all-time high of 8,937.
Question: Was RiceGum involved in online feuds with celebrities? 
Answer: Yes. RiceGum has had arguments with many internet personalities, including Hasan "HasanAbi" Piker, Jake Paul, Gabbie Hanna, James Rallison, and Bhad Babie.
Question: How did RiceGum's parents meet? 
Answer: RiceGum's parents met for the first time while exploring China.
Recommended Reads:
Research Citations
https://www.insider.com/faze-clan-save-the-kids-cryptocurrency-scam-controversy-2021-7
https://twitter.com/ricegum/status/265957844300468225
https://www.youtube.com/user/ricegum
https://www.billboard.com/amp/articles/columns/hip-hop/7948947/its-everynight-sis-youtube-war-jake-paul-alissa-violet
https://dotesports.com/streaming/news/full-list-of-all-twitch-payouts-twitch-leaks#gallery-1
https://www.billboard.com/artist/ricegum/chart-history/aaf/
http://nymag.com/intelligencer/2017/09/jake-paul-diss-track-its-everynight-sis-hits-hot-100-list.html
http://www.billboard.com/biz/search/charts?f%5b0%5d=ts_chart_artistname%3ARiceGum&f%5b1%5d=ss_bb_type%3Achart_item&type=2&artist=RiceGum
http://www.weareresonate.com/2018/06/where-the-hoes-at-asian-american-youtuber-ricegum-slammed-for-ignorant-hong-kong-video/
https://music.apple.com/us/album/its-every-night-sis-feat-alissa-violet-single/1246985139
https://web.archive.org/web/20210610101211/https://www.savethekids.io/
https://shanghai.ist/2018/06/youtuber-ricegum-asks-locals-where-he-can-eat-dog-meat-in-offensive-hong-kong-travelogue/