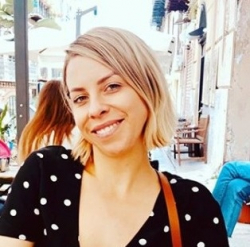 Latest posts by Jodie Chiffey
(see all)
Timothy "TimTheTatman" Betar is an American YouTuber, Twitch streamer, video game player, and internet personality.
TimTheTatman has solidified his reputation as one of the most skilled Fortnite players. He's even collaborated with other gamers who cherish this battle royale just as much, including DrLupo, CouRageJD, Cloakzy, Myth, and Ninja. Additionally, his impressive gaming acumen has seen him stream other widely preferred options such as Just Chatting, Overwatch, Apex Legends, Call of Duty: Warzone, and World of Warcraft.
While digging deeper into TimTheTatman's career, I realized that his massive success in the streaming industry is no fluke – it's the result of years of hard work, not to mention an exemplary passion and desire to climb the creator hierarchy. His undeniable charm and professionalism have also enabled him to draw in millions of people online, all longing to enjoy his wholesome content.
If you find TimTheTatman as interesting as I do, be sure to read this deep dive into his life. I've covered everything you should know in this TimTheTatman bio about his career beginnings, achievements, gaming setup, family, wealth and merch. But first, his quick facts!
TimTheTatman's Bio Facts
| | |
| --- | --- |
| Real Name | Timothy John Betar |
| Birthdate | April 8, 1990 |
| Birthplace | New York, US |
| Nickname | TimTheTatman |
| Height | 6 feet 0 (183cm) |
| Nationality | American |
| Zodiac Sign | Aries |
| Siblings | N/A |
| Children | TimTheTatman has a son, Brewer |
| Wife | Alexis |
| Games Played | Fortnite, Apex Legends, Just Chatting, Call of Duty: Warzone, Overwatch, World of Warcraft, Radical Heights, Fall Guys, etc. |
| Net Worth | $10M |
| Social Media | Twitch: TimTheTatman, YouTube: TimTheTatman, TimTheTatman Two, More TimTheTatman, TimTheTatman VODs, TimTheTatman Shorts, Twitter: @timthetatman, Instagram: timthetatman |
| Awards | TimTheTatman bagged the Fan Favorite Male Streamer/ Gamer of the Year award at the Gamers' Choice Awards in 2018. He also received a nomination for the Content Creator of the Year award at The Game Awards in 2020 |
| Last Updated | June 2022 |
TimTheTatman's Birthplace and Early Life
TimTheTatman was born in Syracuse, New York, US, on April 8, 1990. I didn't find any published details about his folks or childhood, but my research unearthed he was an only child.
TimTheTatman had a difficult upbringing following his mother's death due to long-term alcohol use when he was only 15. I think suffering this massive loss at such an early age is one of the factors that drove him to work so hard.
TimTheTatman poured himself into gaming, which his father disapproved of, preferring that his son pay more attention to his studies. This caused a rift between them, and eventually, he moved in with his best friend and fellow gamer ActionJaxon. They would spend many hours playing World of Warcraft, one of today's most-liked massively multiplayer online role-playing game (MMORPG).
TimTheTatMan finished his high school diploma and did his undergraduate at North Park University.
How Did TimTheTatman Get Started Gaming?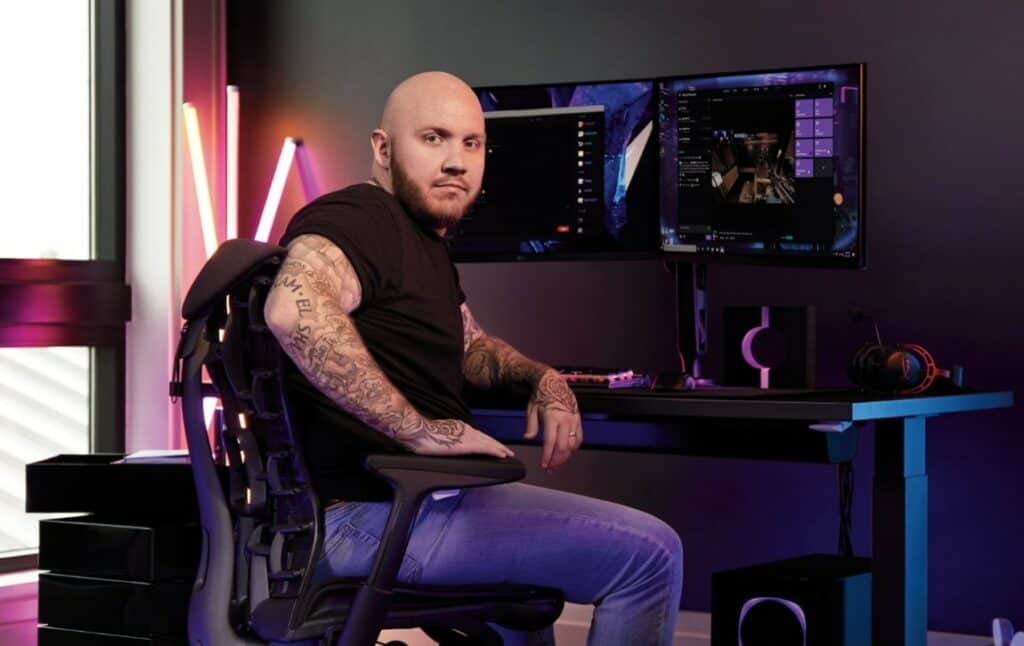 TimTheTatman's interest in gaming began early on in his teenage years. When he moved in with ActionJaxon, it only soared, and playing video games became a full-time activity for them.
World of Warcraft was among the first titles TimTheTatman played, but he quickly developed an affinity for plenty of other games, ranging from Overwatch and Apex Legends to Call of Duty, Fortnite and Fall Guys.
While working as a social worker with At-Risk Youth, TimTheTatman noticed that a steady following was taking shape. And he started taking his gaming side hustle seriously.
In 2012, his streaming career began to take off, allowing him to focus even more on gaming. I figure he was convinced it could help him pay his bills, and he was right! By 2014, it had become lucrative enough to be his full-time venture, prompting him to quit his day job.
Twitch and YouTube
For TimTheTatman, streaming full-time paid off big time, and since March 2014, he was also a certified Twitch partner. His popularity exploded in 2018, thanks to exceptional Fortnite Battle Royale skills that garnered him a huge following.
In 2019, TimTheTatman signed an exclusivity deal with Twitch, consequently leading to a lucrative partnership with brands such as Monster Energy and Audio Technica.
As fate would have it, the 32-year-old gamer canceled his partnership with Twitch in 2021. And in the same year, he signed an exclusivity contract with Youtube Gaming.
His following on this platform exceeds 4M, and he sits among the most adored content creators on YouTube.
Online Personality
If you think TimTheTatman owes his prominence to more than just his versatile gaming skills that are clearly out of this world, I concur! His personality as a virtual entertainer has played a huge part in his fame.
First off, he is eternally a pacifist and holds no hardline affiliations to the right or left, endearing him to many of his fans from either end of the divide. Then, if and when he engages in the commentary, he champions tolerance and compromise.
During my research, I felt that TimTheTatman's personality is a beloved attribute, which has prompted me to label him the "the least controversial" top streamer on Twitch. He prefers to keep his content confined to gaming, intentionally steering clear of political and cultural commentary, unlike controversial public figures like Ricegum and HasanAbi.
TimTheTatman's Videos
TimTheTatMan enjoys a good laugh with friends, followers and fans who come here to watch a great game, blow off some steam and make fun of their blunders. As you'll witness in this video, his style is immersive and personal, indicating that for him, it's purely about the game he's playing at the moment.
After all these years a victory! Tim's commentary is priceless and the joy is palpable.
Fall Guys is one of the first games that TimTheTatman played as a teenager and certainly one of the games that continually fanned his love for gaming in his early years. Needless to say, this was one satisfying achievement.
TimTheTatMan's Game Setup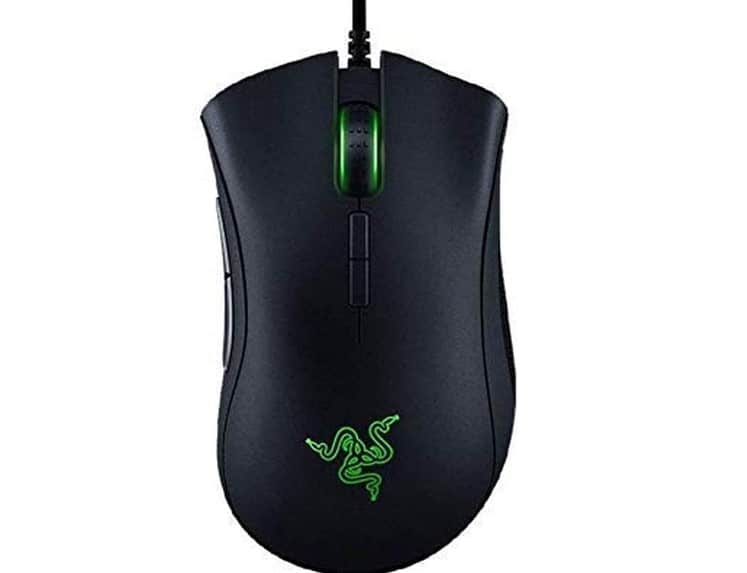 Like Dreamwastaken, I think TimTheTatMan deliberately went for the RGB-lit Razer DeathAdder Elite Mouse. This is because the mouse has 7 programmable buttons on which he can remap and assign complex macro functions for on-the-fly-use in his Fortnite ventures .
The mouse is powered by the revered high-precision optical sensor, allowing his stunning Fortnite skills to shine through as he swiftly annihilates opponents. Pair this high precision with a ridged, rubberized scroll wheel whose accuracy never disappoints and a tactile bump for better grip, and I bet you will concur that it is indeed a lethal weapon in the right hands.
Other key features include durable mechanical switches that can weather up to 50 million clicks, 16.8 million colors exclusive of preset profiles, and dedicated DPI buttons for the on-the-fly adjustments.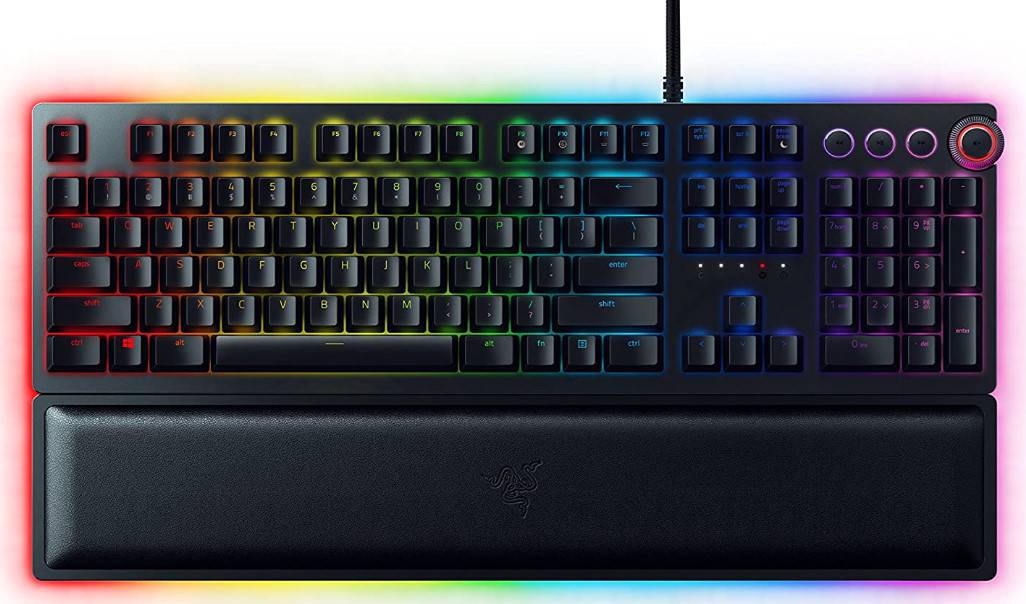 As AuronPlay can attest, nothing beats the versatility of the compact Razer Huntsman Elite keyboard. For starters, the keyboard has a sturdy aluminum frame with keycaps covered with Regular ABS that can comfortably weather 100 million keypresses. This is a lifetime of jumps, dodges, combat, and hauling in the key demanding Fortnite ventures.
Pair this with razer optical switches whose actuation is 30% faster than ordinary switches, and I can bet TimTheTatMan will haul grenades in milliseconds and dodge your rapid fire in time. Moreover, these switches return satisfying clicky feedback for every accurate keypress.
Other key features include a fully programmable macro support to allow him to remap all his keys to execute unique commands, a leatherette magnetic wrist rest for optimal comfort, and a near limitless RGB customization with up to 16.8 million color options.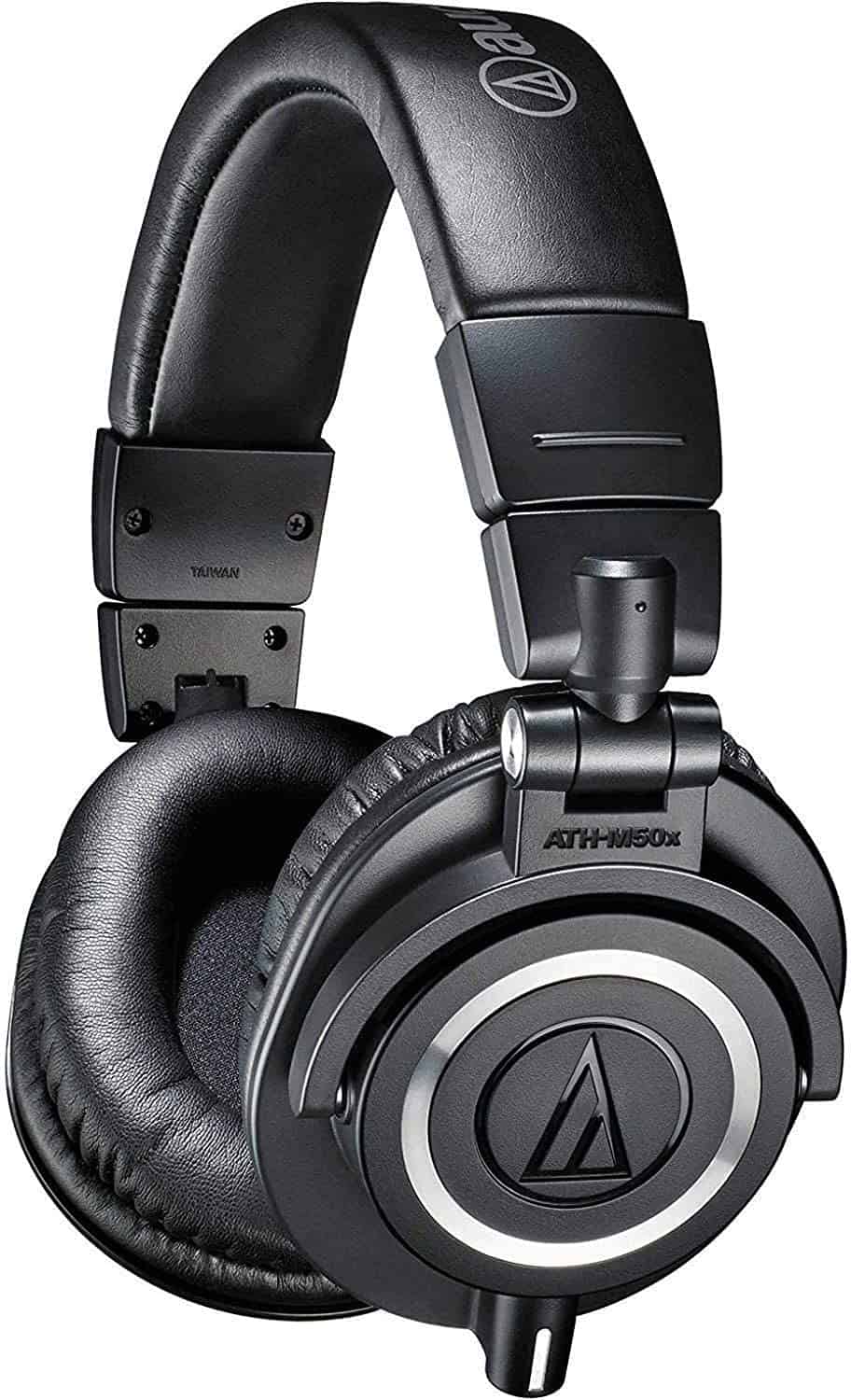 TimTheTatMan relies on the impressively designed lightweight Audio-Technica ATH-M50X headset to get a balanced sound quality. The headset's circumaural design contours TimTheTatMan's head allowing him to get the most precise sound frequencies even in loud environments. And I presume this is why, other than the monetary value, he struck a partnership with Audio-Technica.
Further, the headset features proprietary 45-millimeter aperture drivers allowing him to pick even the stealthiest of movements when gaming. Combine this with a 90-degree swivel earcup for one-ear monitoring, and you can be sure he can never pass this headset for anything lesser.
Other key features include a sturdy headband material for comfort and durability, a deep and accurate bass response over extended frequency ranges, and quality approval from top audio reviewers and industry engineers.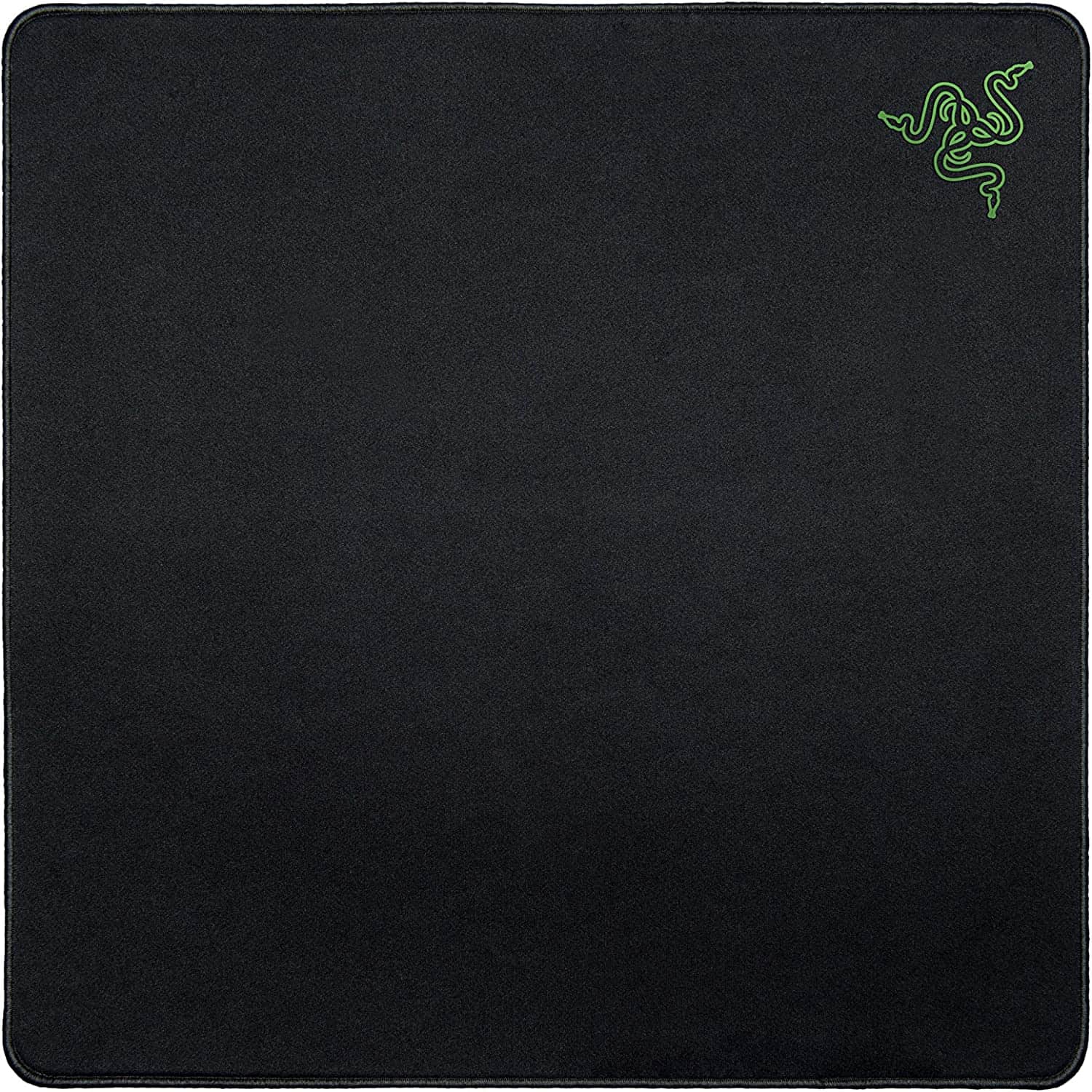 Providing a smooth gliding surface for TimTheTatMan's optical sensor-driven mouse is Razer's Gigantus mousepad. As the name suggests, the mousepad offers a fairly large space for TimTheTatMan to maneuver his mouse.
It has a rubberized base that firmly adheres it to his desk even on an uneven surface for more accurate and precise mouse movements. Crowning it all is its consistent and highly responsive flat surface that delicately balances between smooth glide and adequate stopping power so as to meet his accuracy needs.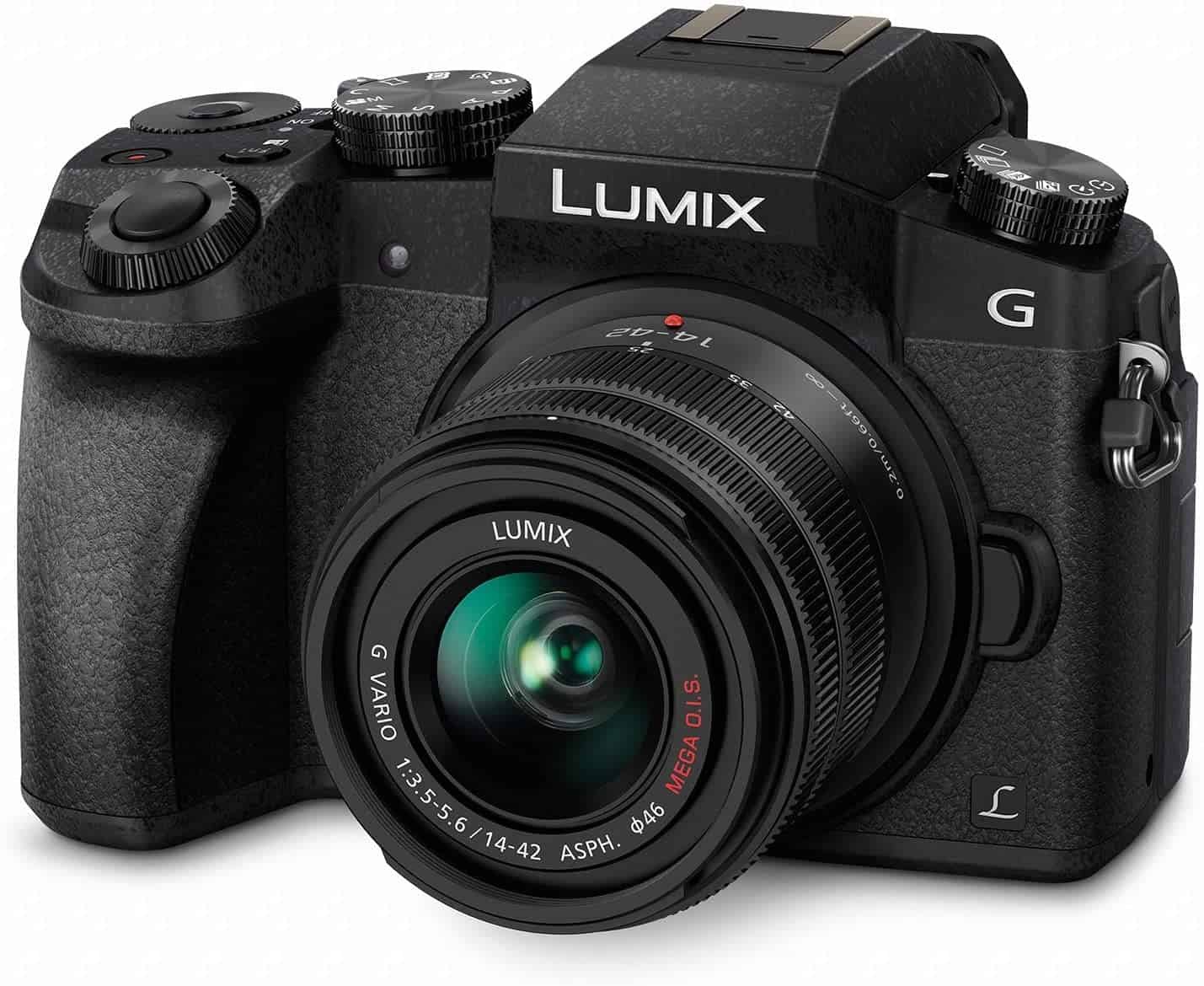 TimTheTatMan leverages the well-thought-out controls of the Lumix G7. The 4K camera has a fully articulated high-resolution viewfinder and LCD Display, allowing him to tweak his capture angles even in bright lights.
Further, the camera features intuitive controls, including shutter and aperture diameter settings and six function buttons that he can assign favorite functions, among others. All of these make it possible for him to record high-quality 4K QFHD videos, which he can share through his dedicated video platforms via the camera's Wi-Fi connections.
Other key features include multiple connectivity options, including HDMI and USB 2.0, the capability to extract photos from 4K ultra HD video filmed at 30 FPS, and the ability to capture sharp images with a high dynamic range via its 16 megapixels micro four third sensor.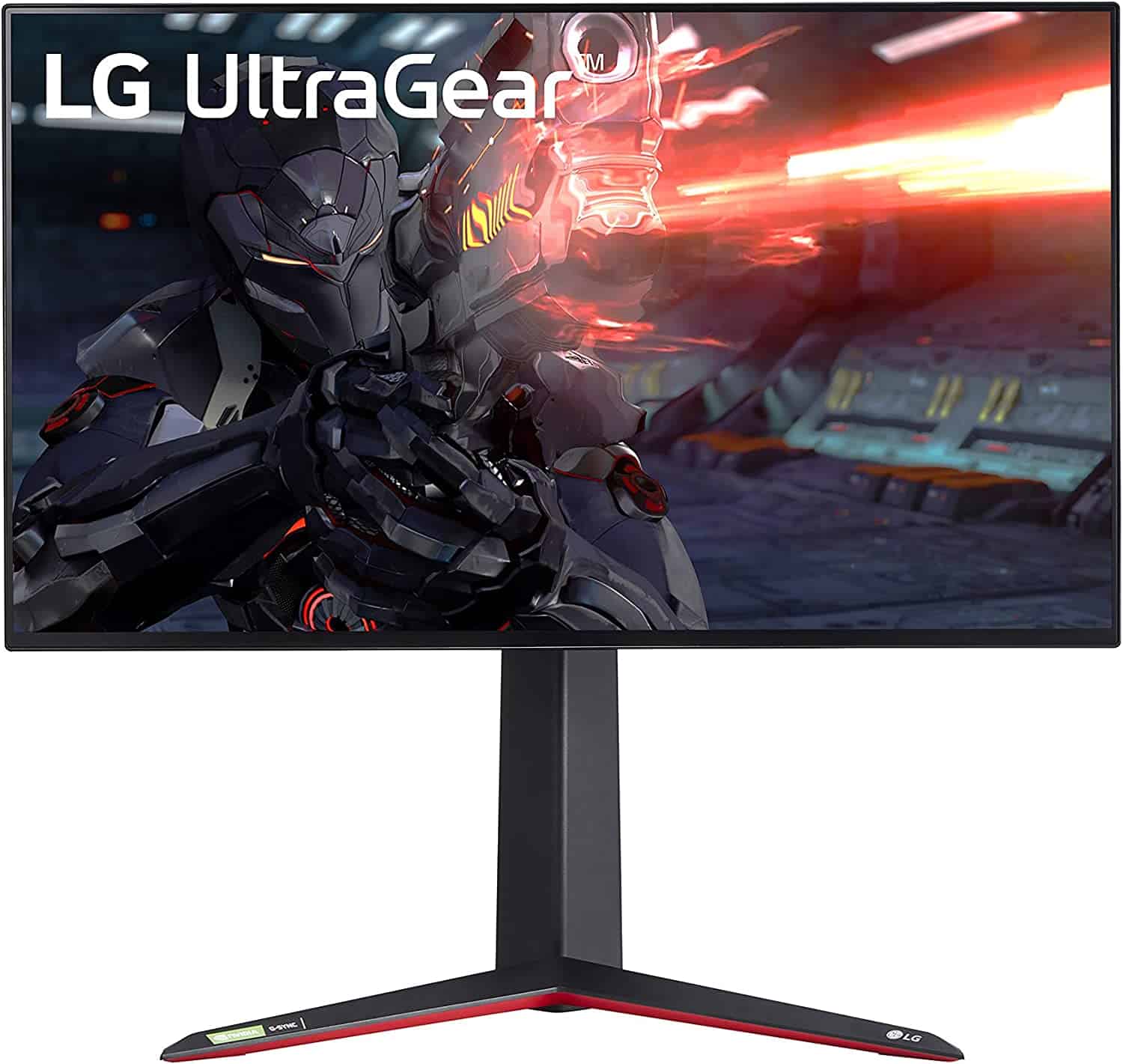 TimTheTatMan leverages the impressive features of LG's 27-inch gaming monitor. The monitor has an incredible response rate of 1ms and a speed of 144HZ, effectively dealing with stuttering and tearing.
For even bigger and clearer images and video, it has a 4-side virtually borderless Display and an anti-glare coating and can be adjusted through different heights or be tilted for better viewing angles.
Other key features include a low input lag, FreeSync support, Display HDR 600, and G-SYNC compatibility.
TimTheTatMan's Case: NZXT H710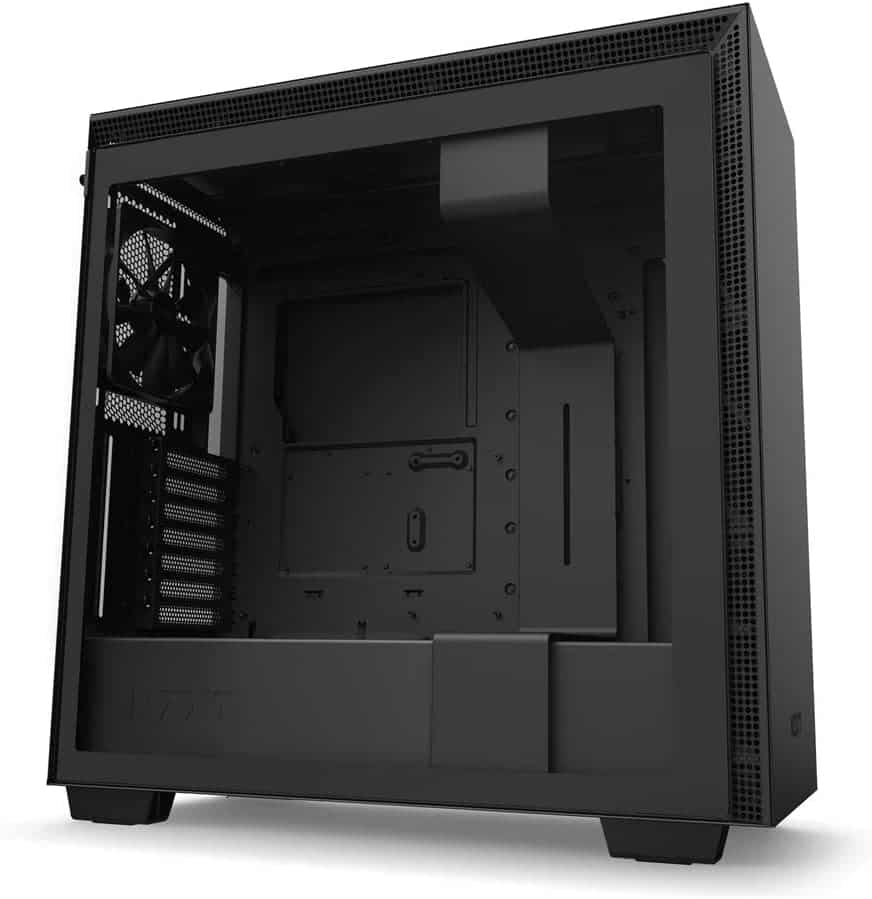 Like most of his setup, TimTheTatMan leverages a high-end case. The case is built with aluminum and transparent tempered glass side panels, allowing the RGB-lit equipment to vividly illuminate his setup.
The panels are fixed by a single screw installation, making them interesting and easy to assemble. Pair this with a patented cable routing kit with pre-installed channels and straps, and you will understand why TimTheTatMan's gaming desk is ever clean and clutter free.
Crowning it all up are removable filters and brackets for radiators, making it even simpler for custom-loop water cooling and optimizing airflow.
TimTheTatMan's Motherboard – MSI MEG Z390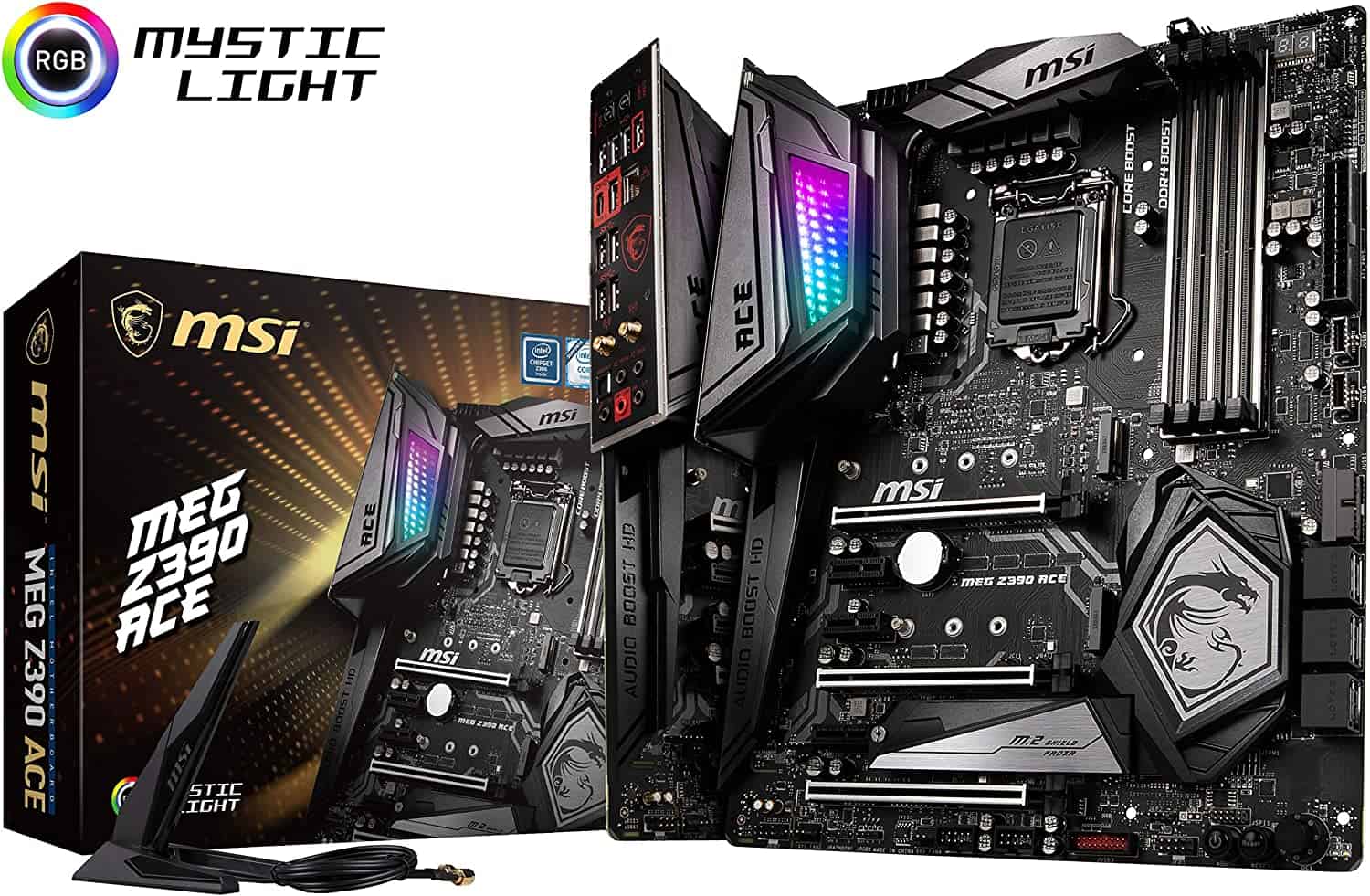 The MSI MEG Z390 isn't branded godlike for nothing. For starters, it has extensive storage options, fantastic PCI, and detailed audio circuitry, among other incredible features that gamers like Daequan Loco find irresistible.
Another impressive feature I fell drew TimTheTatMan to this stunning motherboard is its ultra-fast internet connection options. These include the Killer E2500 LAN and 11AC Wi-Fi, among other impressive connection options. For compatibility with the most advanced gaming processors, it also comes with LGA 1151 socket that is commonly found in such processors.
Other key features include mystic light infinity with near-limitless colors, dual front USB 3.1 for USB-enabled devices, dual channel DDR4 memory lanes, optimization for hardcore gaming, and extreme overclocking.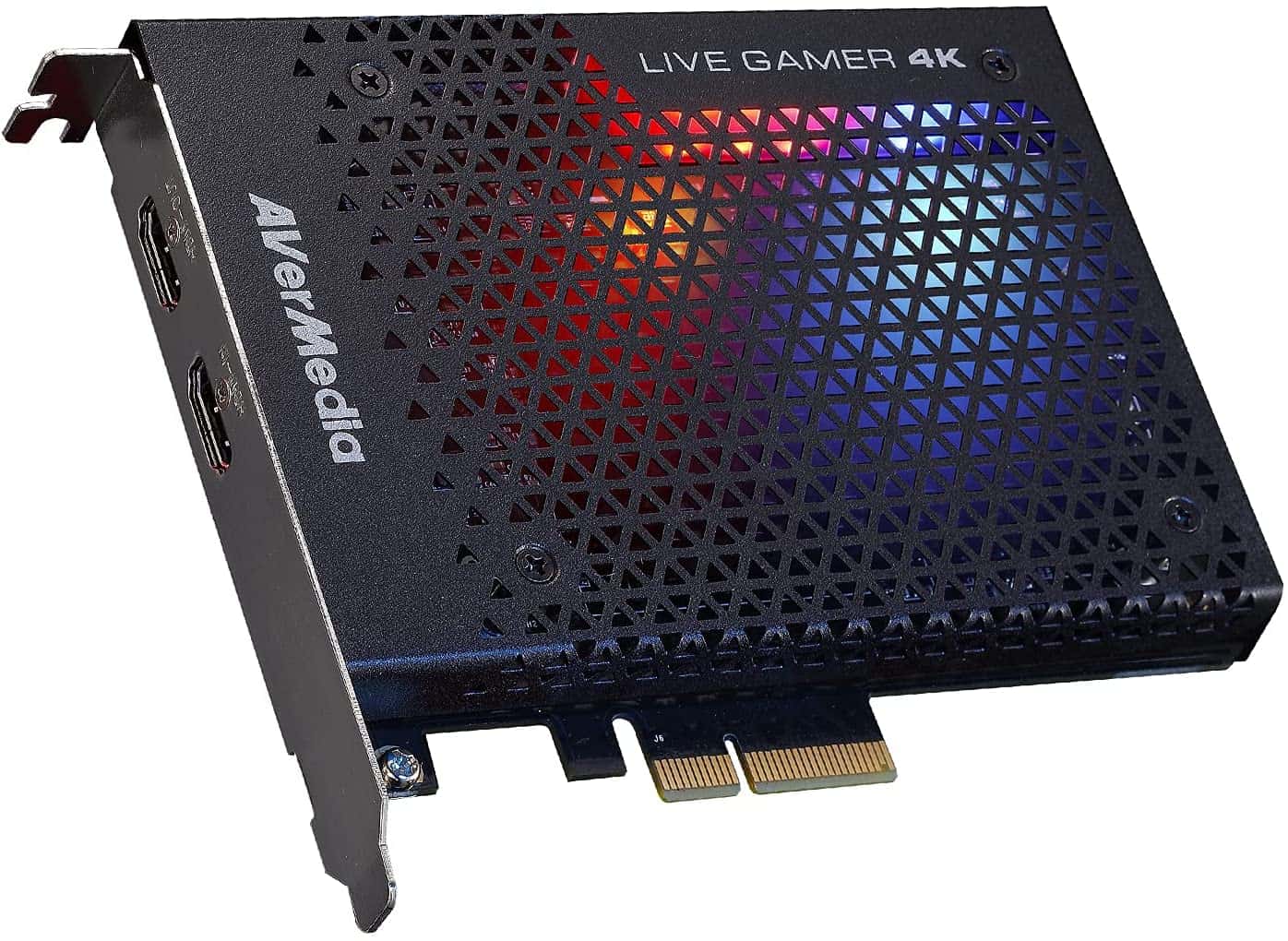 Like most gaming peripherals, the AVerMedia Live Gamer 4K comes with 3 customizable preset RGB modes. With this fairly small yet powerful device, TimTheTatMan can record up to 240 FPS on a full HD signal to thrill his fans.
He can also enjoy high-quality 4K p60 games on his LG monitor at virtually no latency while recording multi-track surround sound audio with RECentral.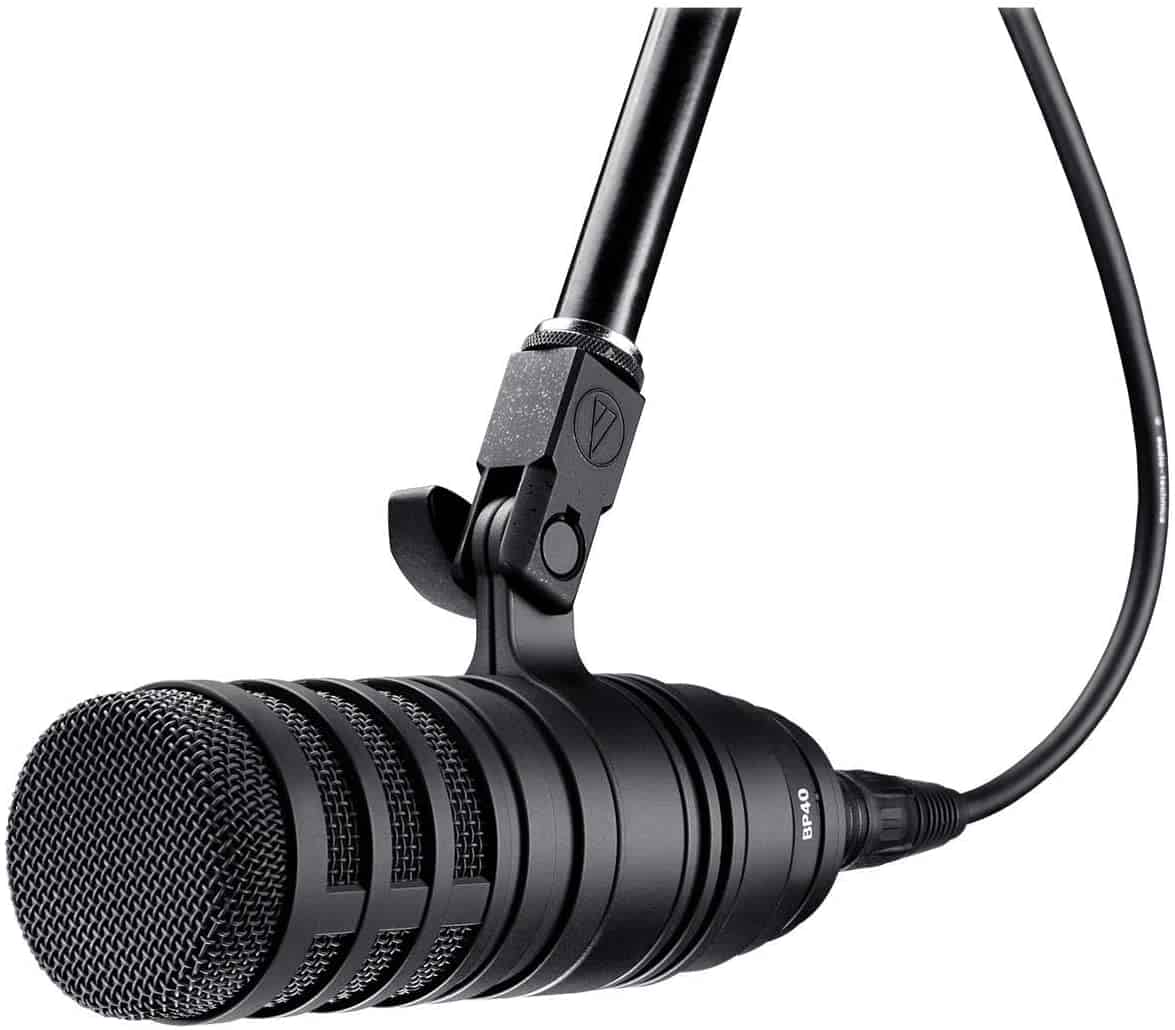 Unlike its counterpart, the Audio Technica 2035 wielded by Call of Duty legend Summit1g, the Audio-Technica Dynamic comes with an optional shock mount to buffer against unwanted movements when TimTheTatMan is streaming.
The microphone also uses less power despite its exceptional and natural sound quality making it the best option for gamers who fancy robust dynamic mics.
TimTheTatMan's Boom Arm: Rode PSA1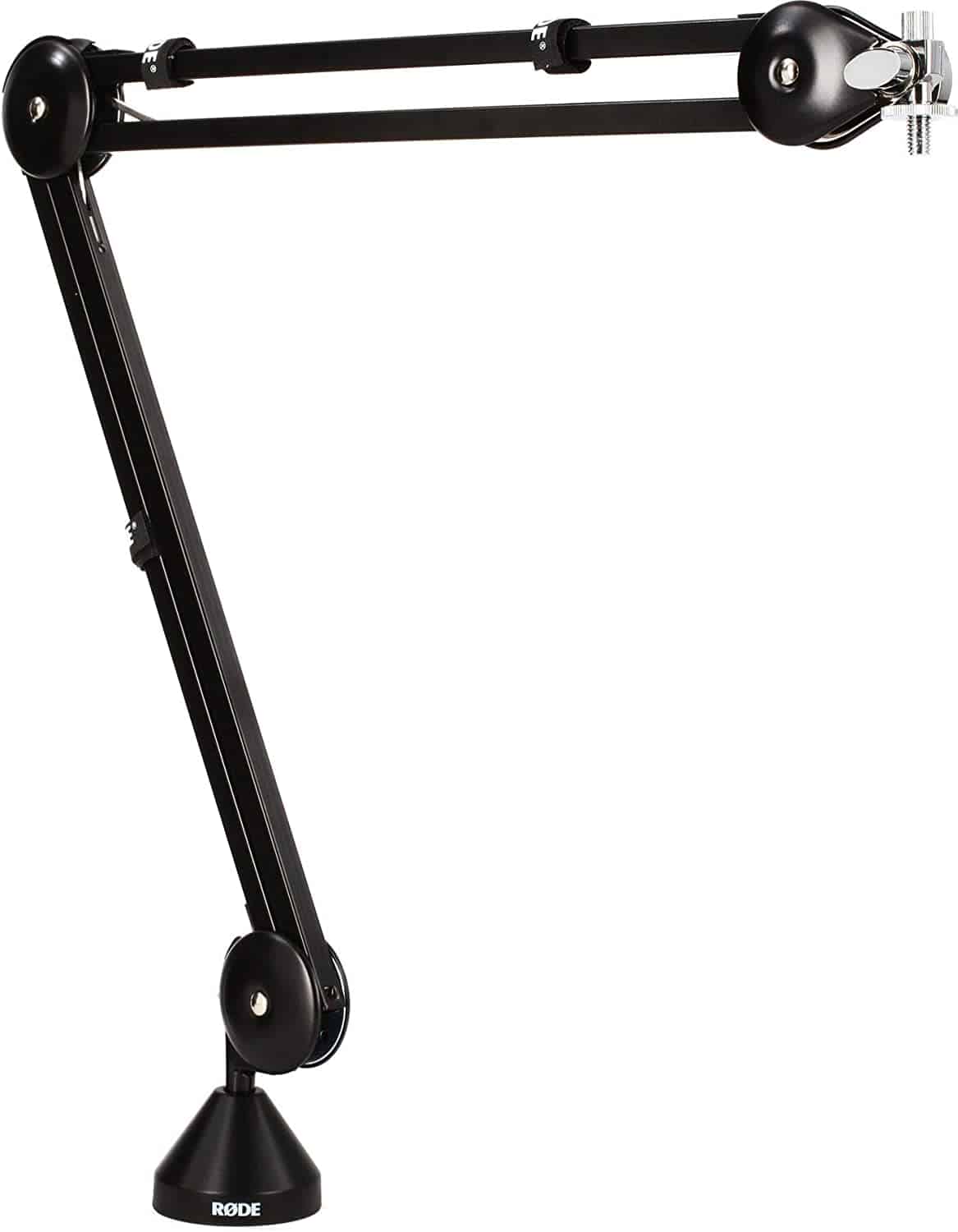 As Juansguarnizo can attest, nothing beats the versatility of the Rode PSA1 professional boom arm. For starters, it can stretch vertically or horizontally for over 30 inches and rotate through 360 degrees. This is in case he has multiple users taking turns on a single mic.
Further, the arm has a multiple-use clamp that can clump on virtually any shape, a standard microphone thread to steady mics, and ingeniously designed straps to reduce wire clutter.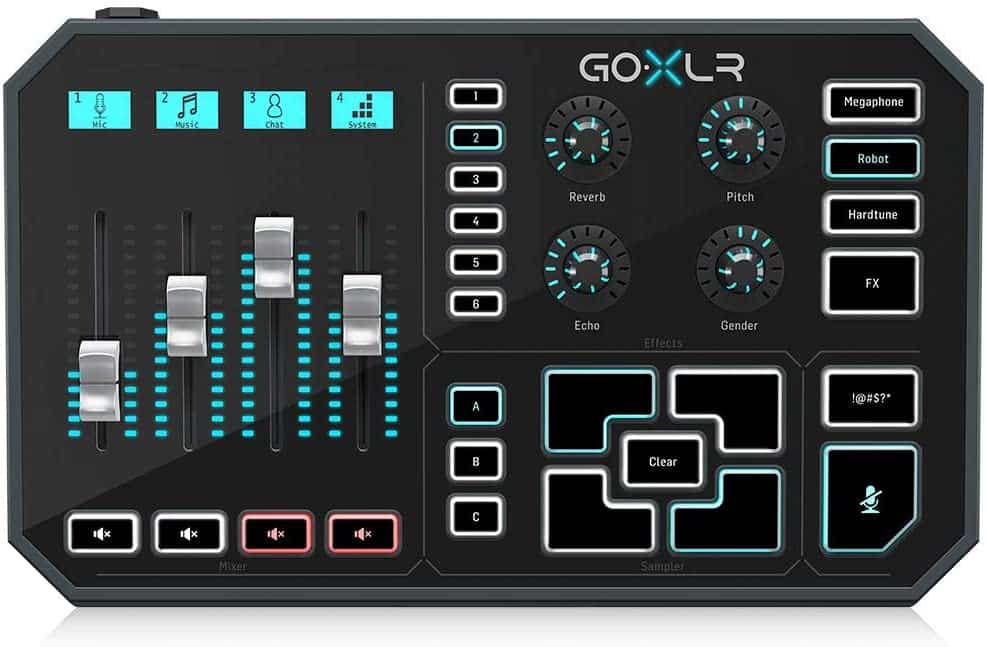 The Helicon GoXLR mixer is what TimTheTatMan uses to control his gaming audio. Through the intuitive GoXLR windows app, TimTheTatMan has the power to control all of his basic and advanced audio parameters.
Even more intriguing is that the mixer comes with a multi-channel mixer that allows him to leverage motorized faders to control his music, game sounds, and mic for the perfect broadcast mix.
Should he wish to use pre-recorded sounds, he has the leeway to either upload or record on-the-fly samples to entertain his vast fanbase. Other key features include a voice FX to tune his voice in real-time and a studio quality MIDAS preamp to make his mic sound great.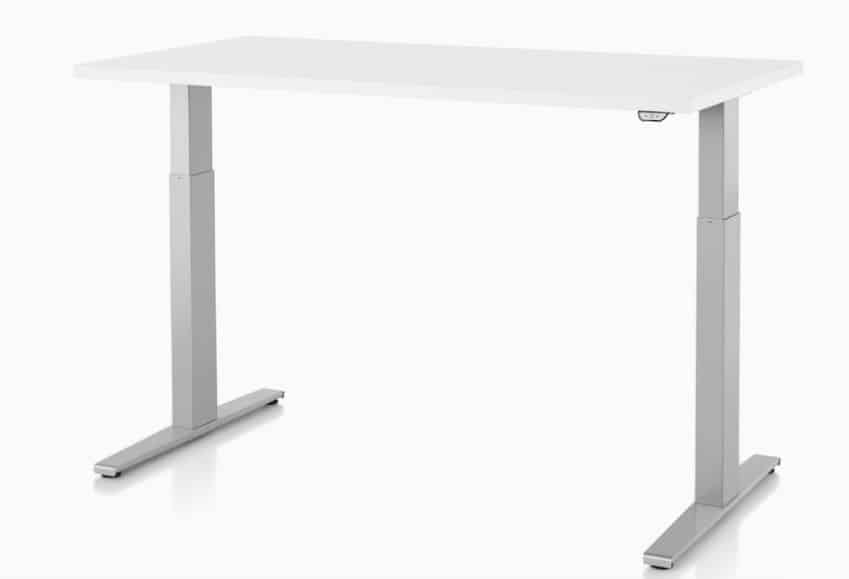 The Motia Gaming Sit-To-Stand Desk is the true epitome of versatility. The sleek desk is agile enough to adjust from sit-to-stand, allowing TimTheTatMan to take breaks in between gaming.
Further, unlike rigidly height-fixed gaming desks, TimTheTatMan can adjust his desk to his ideal sitting height breaking free of slouch postures for marathon gaming sessions.
Add this to an anti-glare tabletop that is expertly furnished with a matte surface that cleans easily, reduces eyestrain, and is smudge proof, and I can bet that he will never trade this table for another.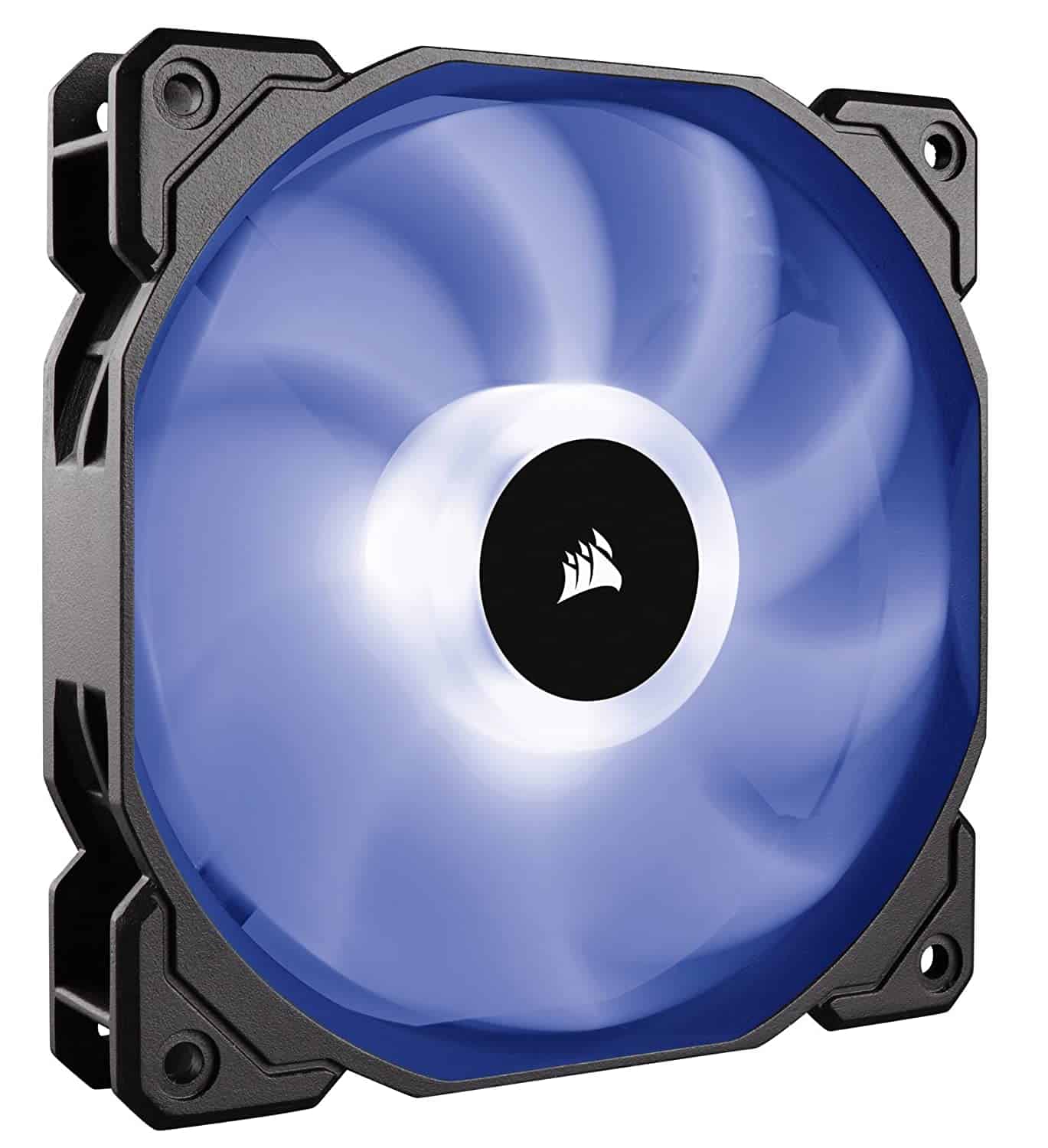 Though TimTheTatMan's Corsair SP120 may not rank as one of the latest Corsair releases, it still boasts incredible performance, impressive customization, and unparalleled versatility.
For starters, the fan has an intuitive 3-button controller that he tunes to deliver optimal airflow for efficient heat dissipation. It also has a three-button controller to help him choose between extreme fan speeds. But even between varying speeds, TimTheTatMan can still fully focus on his gaming as the fan generates air currents at near silent noise levels because of its ultra-thin fan blades.
Other key features include an option to add more fans, RGB LED hub 6 port that allows connection with up to 6 SP 120 RGB LED cables and 4 unique lighting effects with speed control.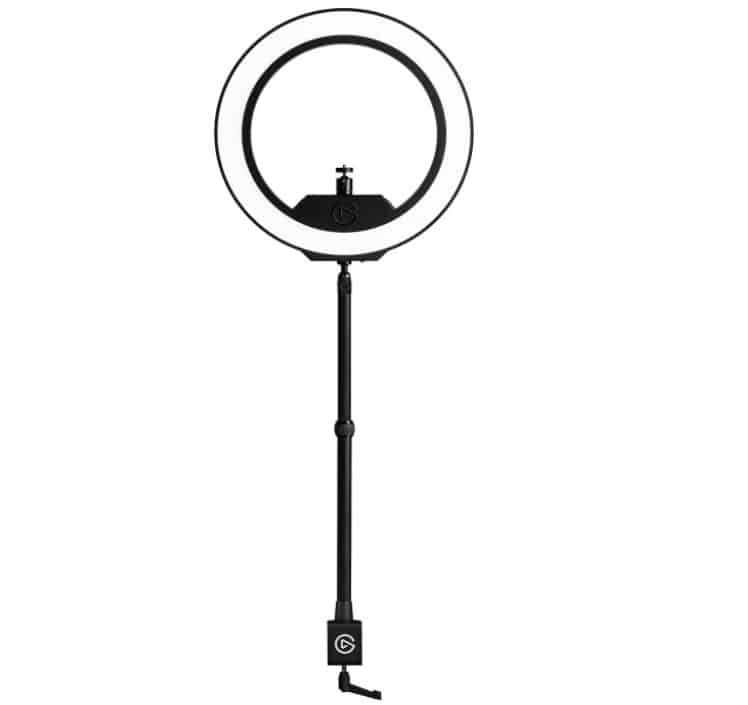 TimTheTatMan uses the Elgato Ring Light. The light features a padded desk clamp that secures it in place to save on space. It also supports multi-mount compatibility, offering TimTheTatMan additional rigging options even in constrained spaces.
Further, TimTheTatMan can manually adjust the lighting via onboard buttons or the smart way by using intuitive apps available for all operating systems. My guess is, it is this Elgato masterpiece that makes TimTheTatMan game through the night as the light conveniently illuminates his setup with its soft and eye-friendly lights.
Other key features include an option to integrate it with Elgato Stream Deck for one-touch controls, a telescopic pole and ball head for angle and height adjustments, adjustments options for warm to cold temperature ranges, and a camera ball mount for his Lumix G7.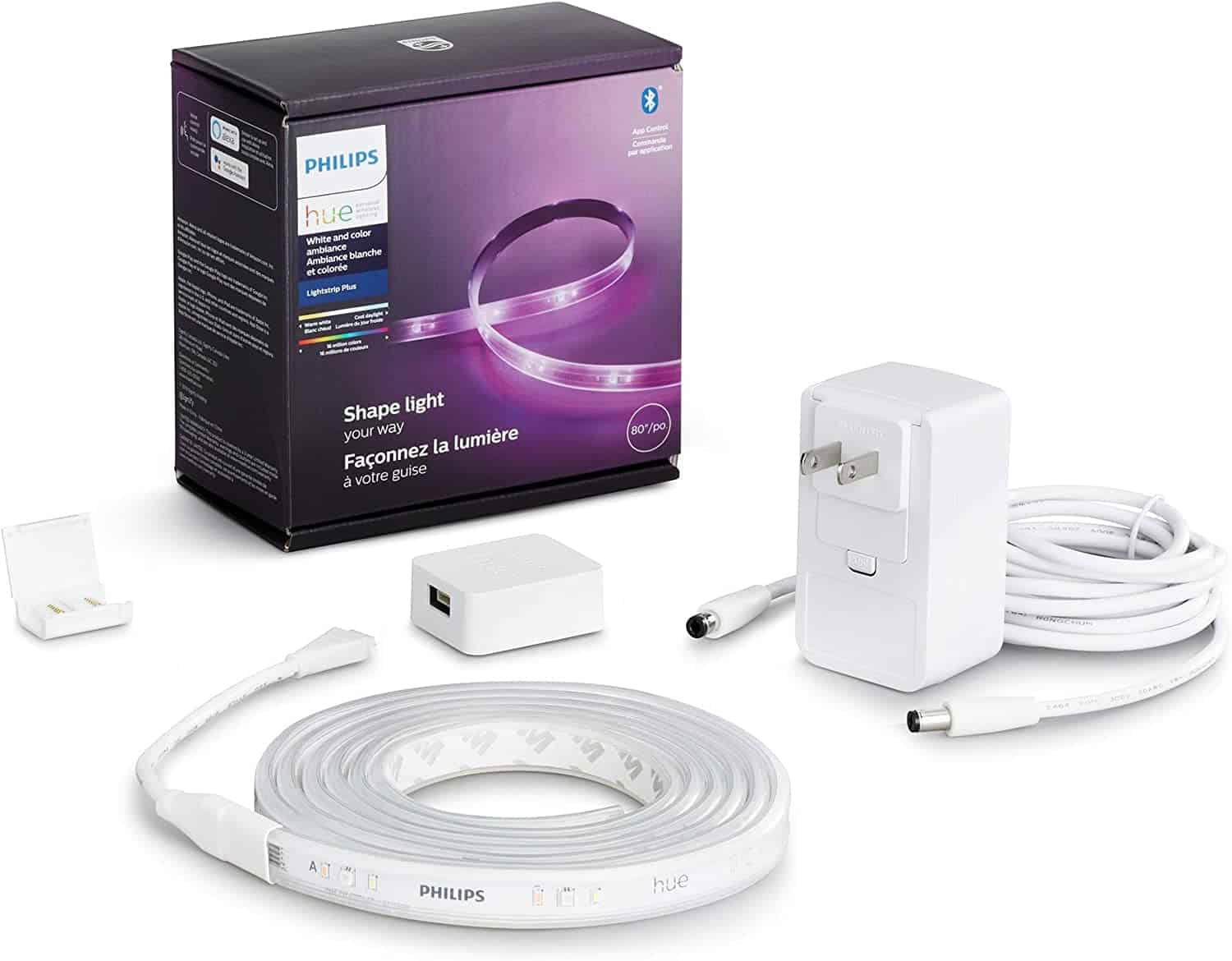 TimTheTatMan fancies the energy-efficient, smart app-controlled Phillips Hue Bluetooth Smart light strip to accentuate his lighting. The LED lights produce high-quality light that can be scheduled to instantly transform his room into an immersive entertainment hub with any of its 16 million color options.
The lights allow him impressive flexibility and can be trimmed to fit in smaller spaces or extended to 8 for larger rooms. While at it, he can preset the light scenes to allow him to enjoy the best of all his activities, from gaming to reading, at the click of a button.
Other key features include compatibility with Apple's Homekit, GoogleAssistant, Alexa, and Microsoft Cortana, among others.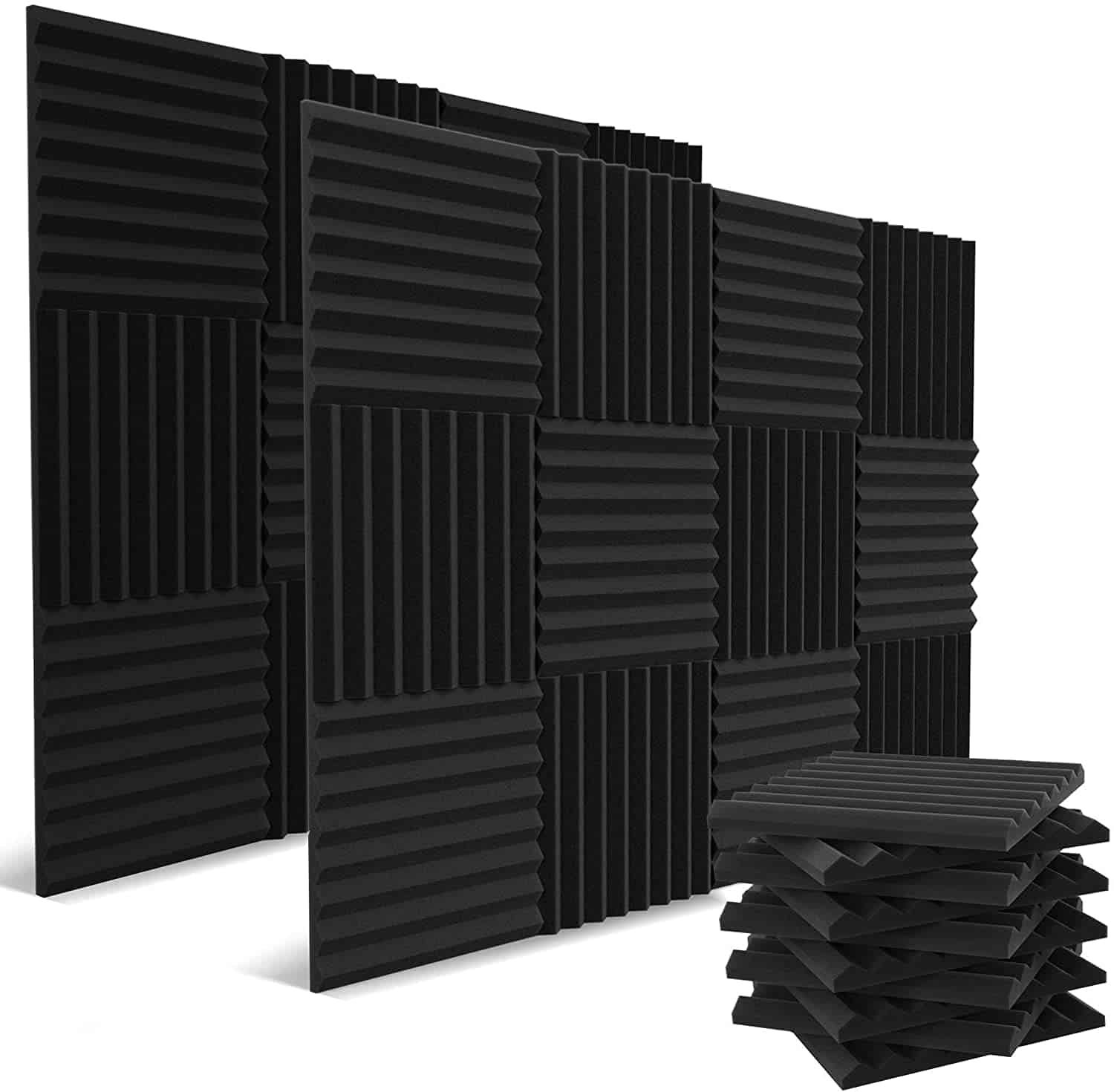 TimTheTatMan fancies the Acoustic Foam Soundproof Panels. With these sleek panels, he not only attenuates the excessive sounds his setup produces but also controls echoes, vibration, and noise levels.
Among the soundproof panels' key features include flexible professional-grade acoustic foams to absorb and effectively attenuate excessive noises. Add this to the foam's capability to absorb unwanted sounds for a more stressful gaming environment, and you can understand why he had to include them in his setup.
Other key features include the foam's easy-to-install requirements, ability to absorb a wide range of sound frequencies to create better gaming environments, and an acoustic feature that effectively deletes standing waves and flutter.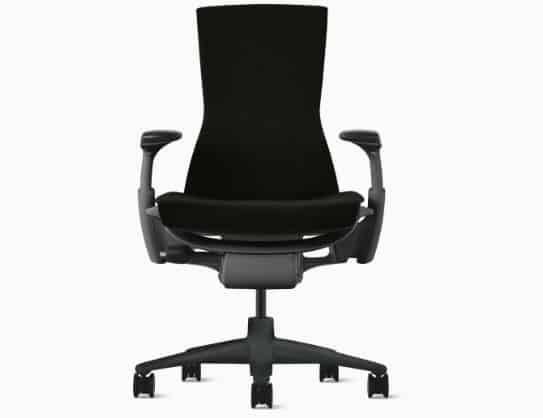 Like Lvndmark and xQc, TimTheTatMan trusts the tried and tested capabilities of the ergonomic Herman Miller gaming chair. Its impressive features notwithstanding, I think he uses it because he is a Herman Miller brand ambassador.
The sleek gaming chair has layers of intelligence that collaboratively work with the highest degree of fidelity to accommodate all of TimTheTatMan's massive contours to encourage optimal airflow for marathon gaming sessions.
It also has pixelated support whose dynamic matrix of pixels automatically conforms to TimTheTatMan's body, evenly distributing his weight to reduce pressure and encourage movement. The result is improved blood circulation, better focus, and a more immersive gaming experience for TimTheTatMan.
Another key feature of this versatile chair is its innovative design that enhances natural alignment, encourages healthier postures, and allows for ergonomic seating. Last on its list of features is a backfit adjustment that allows TimTheTatMan's spine to curve naturally to achieve a neutral, balanced posture. These many stunning features saw him ditch all the other tempting brands for the unparalleled Herman chair experience.
TimTheTatman's Family
TimTheTatman plays it close to the chest when it comes to most of his personal endevours. But fortunately, he's been forthcoming about his family.
In my opinion, TimTheTatman is a sucker for a great love story – nothing better explains his sweet relationship with his wife, Alexis. They met back in high school. And were on and off for several years before they got engaged and finally wed in August 2016.
The couple welcomed their firstborn, Brewer, on April 11, 2019.
TimTheTatman's Net Worth and Career Earnings 
As of this writing, TimTheTatman's net worth is $10M, owing to the following revenue streams.
Twitch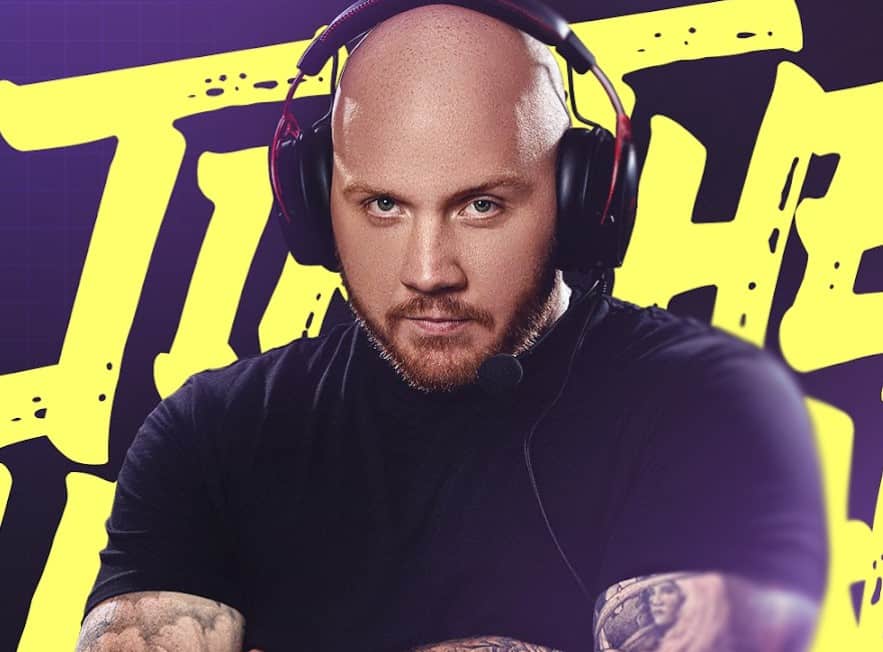 TimTheTatMan hasn't streamed on Twitch for the last ten months, though he was a partner and full-time creator on this platform from 2014 to 2021. Still, his channel is the 15th most followed one as of this writing, with 7M followers and 261,523,738 views. His recent inactivity has left him with no subscribers, but he's had as many as 56,915, contributing to his high earnings from this platform.
I was impressed to discover that between August 2019 and October 2021, TimTheTatman was the 7th best paid Twitch streamer. According to last year's alleged data breach, he raked in $3,290,133.32 within that duration.
Some streamers who earned more than him at the time were xQc, Ludwig, and Summit1g. His earnings eclipsed those of many others we've discussed in our comprehensive Pro Gamers Age series, including AuronPlay, Lirik, HasanAbi, MoonMoon, Shroud, Pestily, and Rubius.
YouTube
TimTheTatman has been directing most of his energy to YouTube content creation since he signed an exclusivity deal with the platform in September 2021. And I'm sure he's making a killing, mainly because I speculate his contract is worth more than his previous multi-million-dollar deal with Twitch.
His primary YouTube channel, TimTheTatman, boasts 4.56M followers and 823,078,784 views.
Additionally, he has four more channels whose collective subscribers and views surpass 2M and 397M, respectively. It's highly likely monetized all of them to maximize his earnings on this video-sharing website, consequently inflating his net worth.
In facts, my research indicates he could be pocketing over $1M yearly in YouTube payouts.
Competitive Play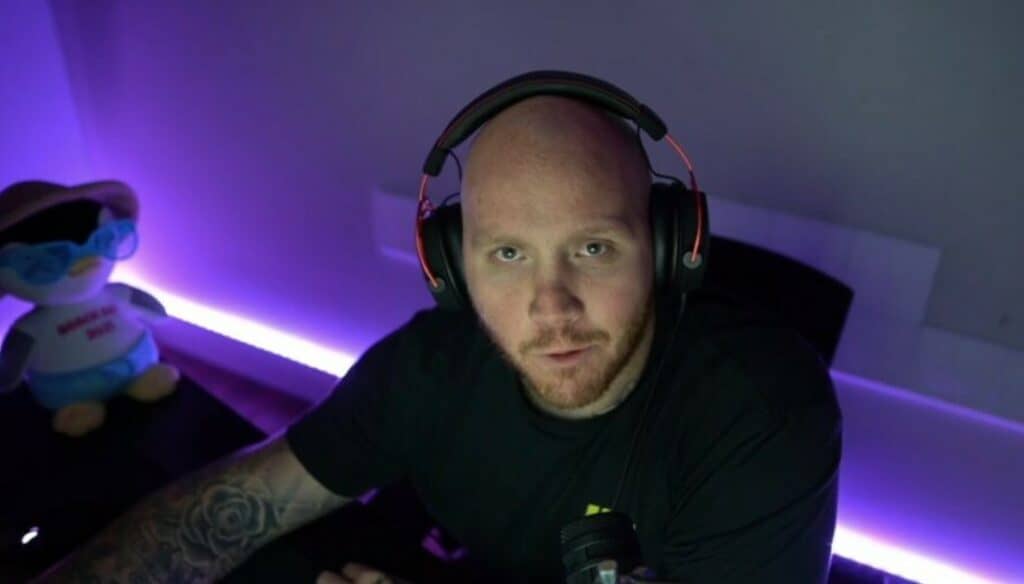 Between 2015 and 2021, TimTheTatman participated in 22 tournaments to bring in $55,955.84. At these events, he played seven games – Apex Legends, Fall Guys, Call of Duty: Warzone, Radical Heights, H1Z1, Valorant, and Fortnite.
Out of the 22 titles, TimTheTatman played competitively, two were for the North American esports organization Team SoloMid (TSM), which currently has ImperialHal on its Apex Legends roster. He participated in the remaining tournaments as a free agent to earn 95.23% of his total prize money.
Notably, TimTheTatman earned the bulk of his tournament earnings (39.48%) when he was 28. At 25, in 2015, he brought in 6.20% after playing only one title.
The highest cash prize TimTheTatman has ever received was $13,000.00 at the World Series Of Warzone – Captains Cup (NA Trios) in 2021, where he placed 3rd. This amount accounted for 23.23% of his total earnings from competitive play.
Merch Sales 
TimTheTatman has an official merchandise store where he sells trendy pieces of apparel such as hoodies and t-shirts at different prices. Of course, he's not particularly chatty about his monthly or yearly proceeds, but I'm confident it's a reasonable sum.
Brand Endorsements
TimTheTatman has also made money through sponsorships. Examples of reputable brands backing him are HyperX, Chipotle, FanDuel, NZXT, UltraGear, Monster Energy, Razer, Bud Light, and Herman Miller, allowing him to boost his income.
Esport Companies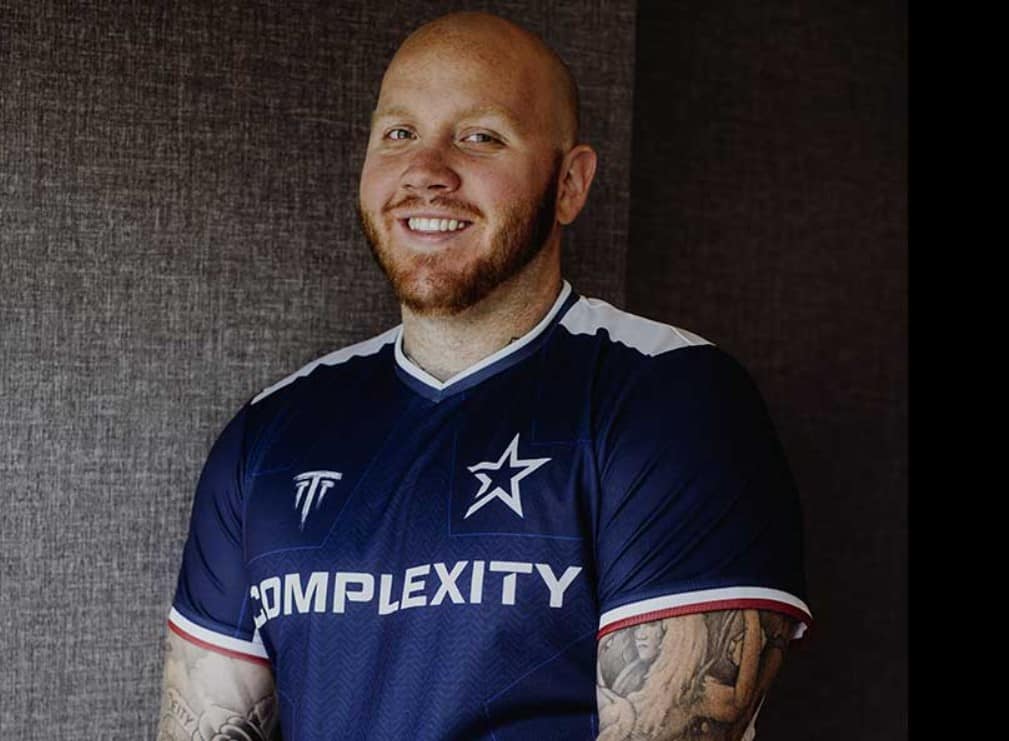 In September 2021, TimTheTatman joined Complexity Gaming as a content creator and part owner. Given his gaming talent, I bet he holds more influence as the former than the latter. But still, I'm sure he's paid well for his services to this eSport company.
TimTheTatman's Retirement and Post Professional 
TimTheTatman hasn't announced his retirement yet. If you're one of his devotees, don't get too worked up about it – I doubt he plans to hang up his boots soon. His exclusivity deal with YouTube could last years, enabling you to access more of his top-tier gaming content.
TimTheTatman's Merch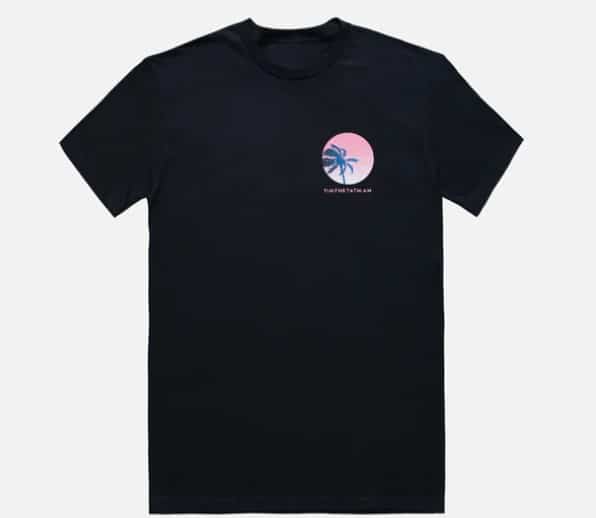 This unisex crewneck t-shirt ranks among the market's softest, most comfortable options if you ask me. It's manufactured with 100% cotton, an environmentally friendly fabric that brings durability and breathability to the table. Besides, this tee is hypoallergenic and pretty easy to care for. The screen print on its front and back is an excellent detail.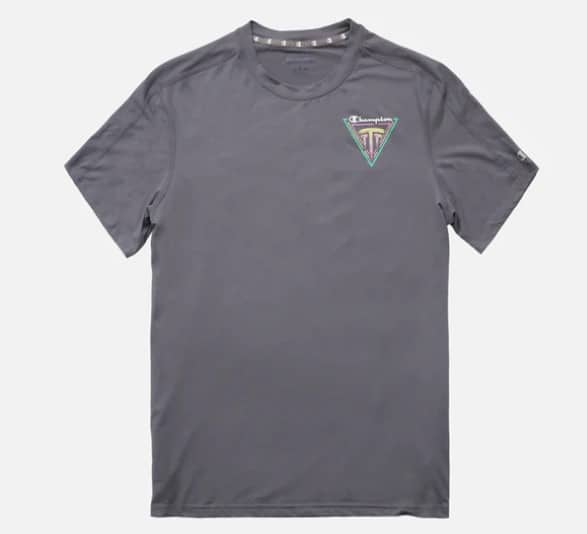 I always vouch for t-shirts made from 95% polyester/5% spandex like this one because it comes with a smooth feel. Additionally, it's stretchy and breathable, creating the perfect recipe for all-day comfort, even when you indulge in adventure activities. TimTheTatman offers it in charcoal, and black.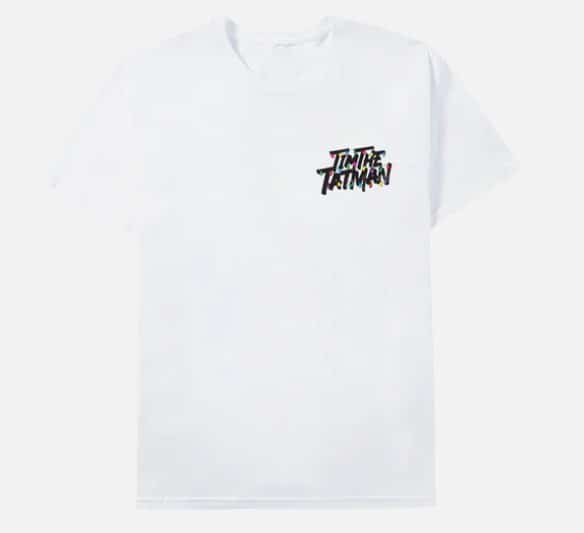 Are you a sucker for bright colors? I recommend you consider this tee, which available in white and red. And if you prefer darker options, black is also available. This piece of clothing comes with more convenient features, such as 100% cotton fabric and availability in many sizes. Its back and front also feature a screen print to take its style up a notch.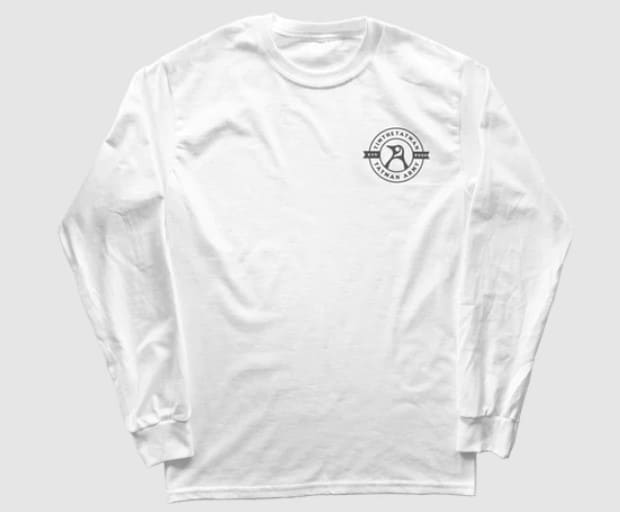 Check out the perfect tee to keep you warm on chilly mornings as you head to work or for casual breakfasts with your buddies. I like its white color, which enables it to match every pair of jeans in your closet. And its 100% cotton material ensures you wear it for a long time while relishing other advantages, such as comfort and effortless maintenance.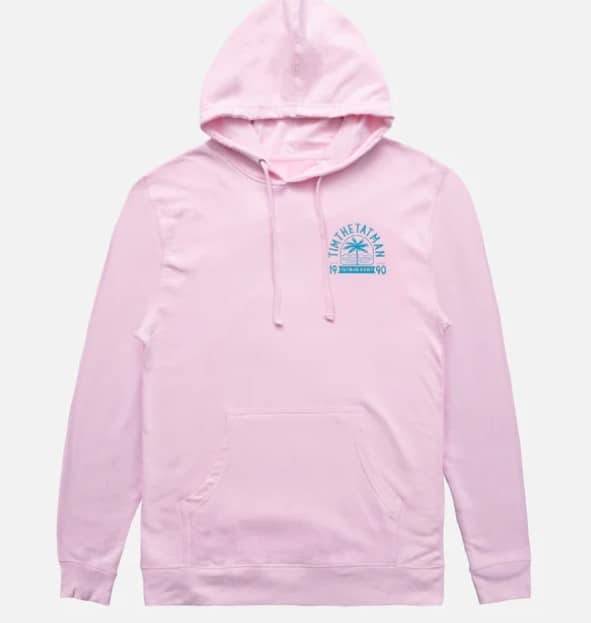 I consider this pink beauty to be among the most stylish hoodies you can have in your wardrobe. It's constructed with an 80/20 cotton polyester blend to give it the sturdiness, softness, and comfort you're longing for. Besides, it comes with a screen print on its front and back.
Frequently Asked Questions about TimTheTatman
Question: Has TimTheTatman been involved in charitable activities? 
Answer: Yes. For example, he collaborated with other content creators in 2018 to raise more than $2.7 million for St. Jude's Children's Research Hospital through a charity stream marathon. At this time, he broke the Twitch charitable donation record by collecting over $106,000 in only four hours.
Question: Does the TimTheTatman have any pets? 
Answer: Yes. TimTheTatman owns several dogs, which he takes care of with his wife, Alexis.
Question: Did TimTheTatman lose at Gamers' Choice Awards in 2018? 
Answer: No. TimTheTatman took home the Fan Favorite Male Gamer/Streamer award at the Gamers' Choice Award. Other popular who were recognized at this event were Pokimane, Ninja, s1mple, Fuzzface, and CouRageJD.
Question: Where does TimTheTatman live? 
Answer: TimTheTatman is currently based in NYC, a clear reflection of his love for his home state, New York.
Question: Is TimTheTatman rich?
Answer: In my opinion, TimTheTatman is wealthy since his current net worth sits at $10M.
Recommended Reads:
Research Citations