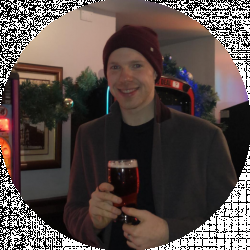 Latest posts by James Gibson
(see all)
The job of Content Creator on sites such as YouTube and Twitch has exploded in recent years, with revenue streams becoming more and more dependable with seemingly less and less required view count.  This explosion occurred over a decade ago, with the first generation of creators like Pewdepie and Zoella leading the way. However, as time has moved on and the requirements of the viewer have changed, so has the landscape of popular creators.
This is certainly the case for today's subject, Sapnap, the much-loved gaming content creator who has already amassed a huge following of 4.56 million on Youtube and 3 million on Twitch. So with these numbers in mind, why don't we dig a little bit deeper into this YouTube phenomenon in this Sapnap bio and see if we can learn anything interesting? Let's go!
Quick Bio Facts
Real Name: Nicholas 'Nick' Armstrong
Birthplace: Texas, United States
Birthday: March 1st, 2001
Gamer Tag: Sapnap
Height: 5 feet, 7 inches
Nationality: American
Siblings: 2 sisters, one step-brother
Relationship Status: Single 
Games Known For : Minecraft, Portal 
Social Media: Twitter: @Sapnap, YouTube: Sapnap, TikTok: @sapnapvids
Net Worth: More than $1,000,000
Backstory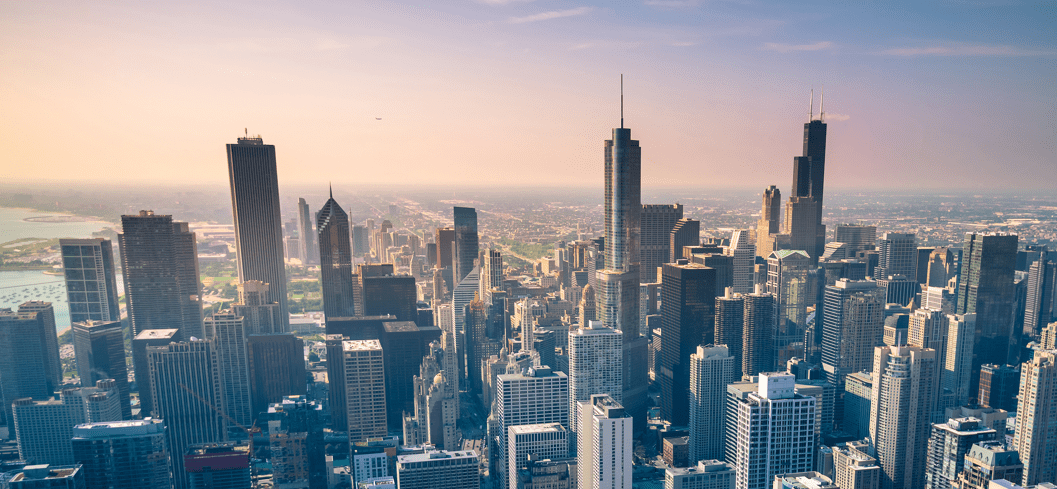 As you might imagine, Sapnap is not the birth name of this content creator. His real name is Nicholas Armstrong, and he was born on March 1st, 2001. This makes him 21 at the time of this article; however, this is subject to change. 
Born in the US, Nick is the oldest of four, with two younger sisters and a step-brother. While his parents split up sometime in his childhood, he maintained good communication with them both, speaking almost fluent Greek due to their shared Greek heritage. Since their split, his father has been remarried, giving Nick a Philipino step-mom and a newfound love for this country's cuisine. 
At home, it would seem that this family was more than alright with Nick's love of animals, allowing him to have four pets, three cats and one dog. The cats are called Mogwai (whether this is after the creatures from Gremlins or the Scottish pop-punk band, we will never know), Lily, and Storm. His dog is called Cash. If you watch some of Sapnap's content on Twitch, where he sometimes has his camera on, you can sometimes get a little present in the form of one of his many pets as he dotes on them in front of his millions of fans. However, they have appeared less and less recently since his move to Florida.
As Nick got older, he always loved video games, playing copious amounts of them in his youth, including Call of Duty, Assassin's Creed, and Minecraft. This love for gaming perhaps pushed him towards a career with computers and their operating systems as he began university at a Texas state community college in computer science after graduating high school. However, as his YouTube career took off, he saw little need for this degree, dropping out in 2021.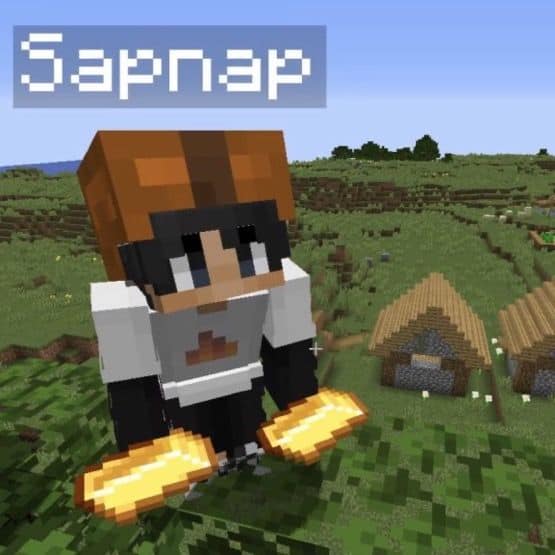 In Brief
Sapnap is currently 21 years old and was born in the United States.

He has loved video games from a young age but was not particularly interested in Minecraft until the age of 12 or 13.

Sapnap began a degree in computer science but dropped out once his online career began to take off, finally leaving the course in 2021.
The Dream Team and Key Relationships
As I already mentioned, Sapnap had a love for video games from an early age, playing everything he could get his hands on. This love for games seemed to reach its apex back in 2013 with Minecraft. The title had been out just long enough for the initial wave of popularity to pass and a second, more sophisticated batch of fans to move into the space, creating complex modded servers with fun games and ranking systems to spend hours and hours on.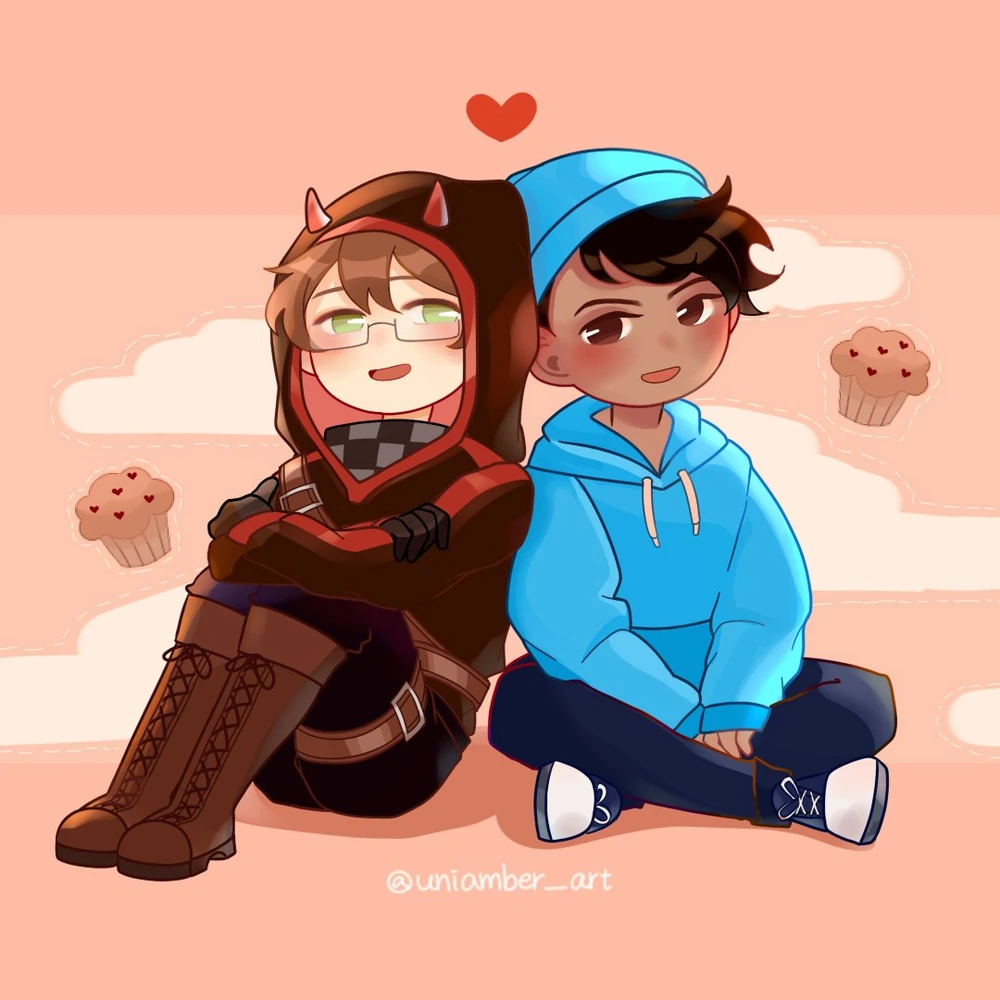 One such server that Sapnap visited frequently was the MCPVP server, wherein players constantly engaged in various deathmatches in multiple game modes. Some favorites of Sapnap's, to this day, are Hunger Games and Bed Wars. 
During his time on this server, the creator would bump into many of the famous Minecraft YouTubers we know today. People like BadBoyHalo, Skeppy, and many more. However, it was with some of the server's higher-ups that he really formed a great affinity with.
Sapnap met Dream this time. Dream was an admin on the server, and George, who Dream introduced to Sapnap sometime later, was one of the coders for MunchyMC, another popular server the guys frequented back in the day. At this time, the group that would grow into the Dream Team were little babies, still learning how the whole content creator thing worked. After all, Dream and Sapnap were only 12 or 13 at the time.
However, this did not stop Dream and George from starting up their own YouTube and Twitch channels, aspiring to become popular content creators in their own right. At the time, Sapnap didn't seem too enamored with the idea of making digital content; perhaps he just felt a little shy or concerned that his gaming skill wasn't up to par with that of his friends. 
Before he set up an account of his own, however, Sapnap would help out his friends by partaking in their YouTube and Twitch videos, helping them with their content and playing alongside them to create hours upon hours of hilarious moments that quickly made fans wonder, why doesn't Sapnap have his own channel?
Becoming a Content Creator
As he continued to play alongside George, Dream, BadBoyHalo, Skeppy, and many more popular YouTubers, the demand for Sapnap to found his own channel increased. So, after careful consideration and advice from Dream, he decided it was finally time to give it a proper go.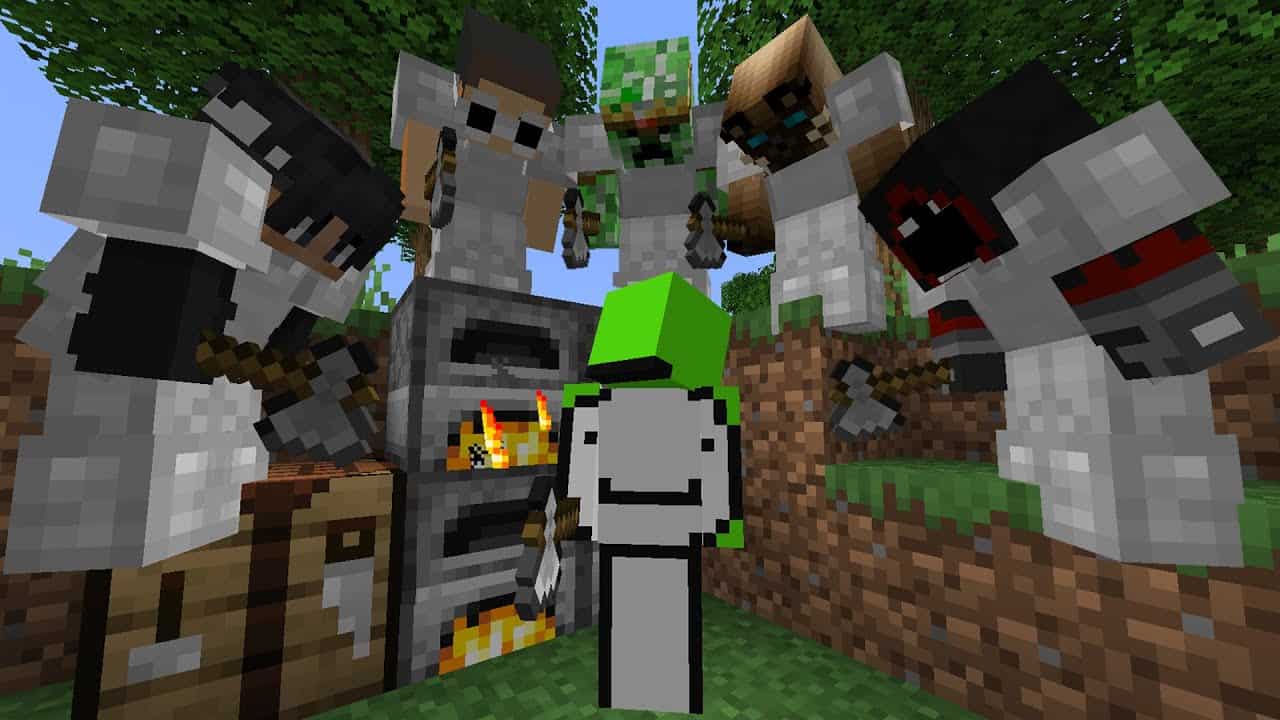 The first issue anyone wanting to start a career as a creator faces is just what name they are going to go by. Currently, the trend is just to use your own name; however, back in the day, and amidst gaming culture, this didn't happen very often, so Nick decided to name his channel after his gamer tag, PandasCanPVP. It would appear that Nick has been a long-time fan and advocate for pandas, hence the name.
However, Dream gave him a little advice before he had the chance to name his channel, advising him that he should call his new channel Sadnap as it spelled pandas backward and was a bit more unique. However, after attempting to claim this gamer tag, the pair learned that it was taken already, so Nick switched a letter around and created the name Sapnap. 
After the channel was created, his bond with George and Dream became stronger and stronger as the group continuously helped each other out with content for each of their channels. The group has even spent a great deal of time together in real life over the past couple of years, with Sapnap moving all the way from Texas to Florida to move in with Dream. The plan is for George to move over eventually from the U.K; however, a date for this move is not yet set.
Rise to Popularity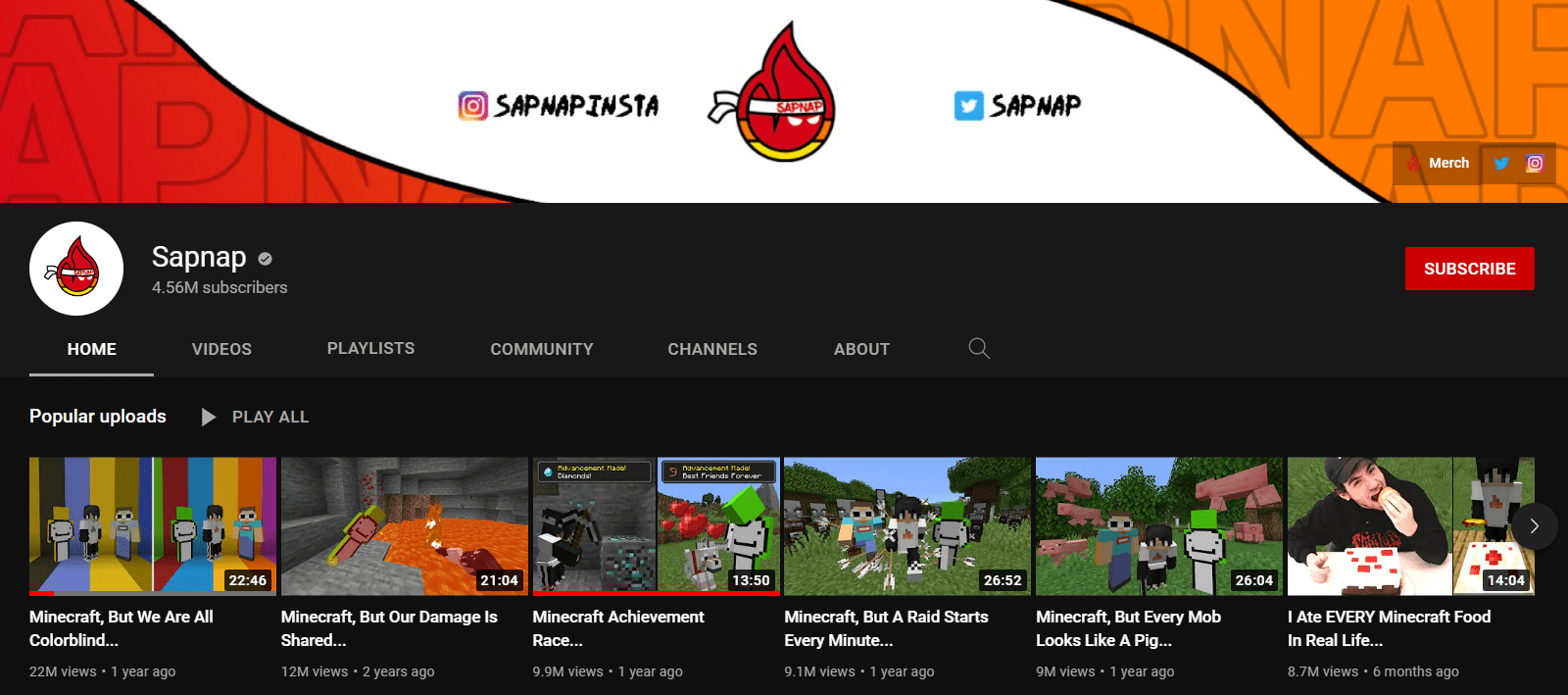 The secret to success on YouTube or any online forum has long been discovered. The quickest and easiest way to get to the top and start gaining some real popularity is to collaborate with people who are already pulling in massive numbers of views.
In this sense, Sapnap was perfectly poised to leapfrog a lot of other new start Minecraft YouTubers due to the amount of fame and attention he had already received for being of Dream and George's friends. People already seemed to know him even though he had never actually produced a video himself. 
All of this, combined with a massive surge in popularity for both Dream and George, made his decision to launch his YouTube channel in mid-July of 2019 one of the best decisions he ever made, garnering a massive  1.7 million subscribers and an average view count of 5-7 million views per video by the time he had released eight uploads on his channel. 
After this fact, a great deal of his popularity came from his continued involvement in Dream's long-running Manhunt series. In this popular mini-series, Dream challenges an increasingly large number of his friends to try and hunt him down and kill him before he has a chance to complete the game. Sapnap, as one of Dream's best friends within the world of Minecraft, was one of the first to join him in this series, and so, as the view count for the series went up and up, so too did Sapnap's popularity. After all, some of these Manhunt videos rack up over 100 million views, so anyone of Sapnap's talent was bound to prosper with this kind of springboard. 
Current Content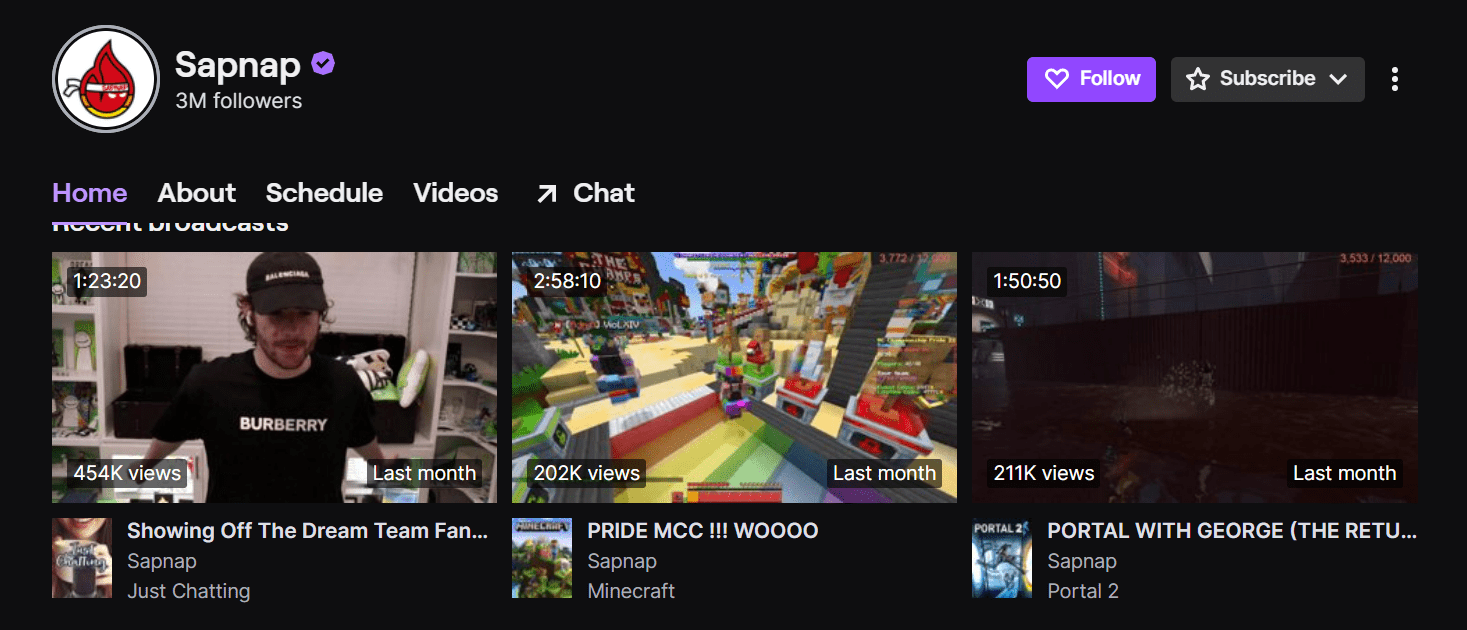 Even though his friends are a big part of his success, it would be unwise to say that Sapnap wouldn't have made it big without their help. Anyone who watches his videos or Twitch streams can see that he is not only a very good gamer in his own right, but he is also incredibly caring and diligent about the content he puts up on his channel, preferring quality over quantity approach to ensure fans are never disappointed. This puts him on an upload schedule of roughly 1 video per month, garnering roughly 3 million views per video.
Currently, he still focuses on Minecraft content on his YouTube channel, producing videos with the Dream Team whenever possible and continuing his involvement with their videos. However, even before the fame, Twitch streaming was always something Sapnap seemed to prefer, and so, he has spent a great deal of his energy on that platform to date.
Most recently, he has been spending his time on that platform playing Minecraft, games such as Portal 1 and 2, and some more personal streams wherein he spends his time communicating with his fanbase while surrounded by hundreds of Dream Team plushies and other similar merchandise. 
Sapnap is also a regular on the Dream SMP server. George and Dream set up this rather new Minecraft server. On this invite-only server, people like Dream and Sapnap get to role play amongst their friends, creating content and streaming to Twitch as they do so. Over time, the antics of the server have only grown more and more popular with fans.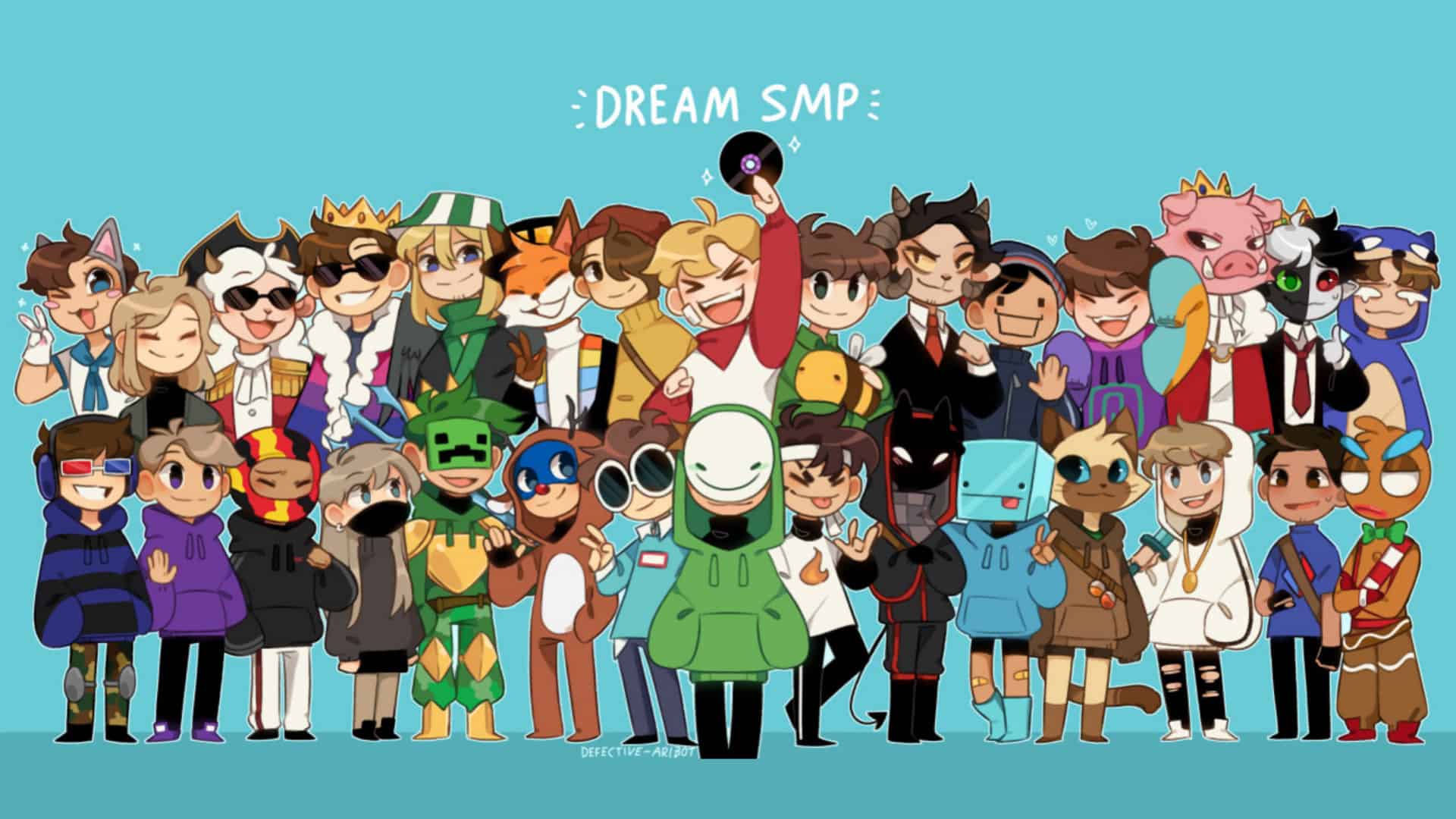 This server not only helps some smaller YouTubers that just so happen to be friends with the Dream Team gain some popularity, but it also creates a positive eco-system for these like-minded friends to mess around and have some fun with each other outside of actual content creation.
Sapnap's YouTube Videos
In this video, Sapnap attempts to complete Minecraft with the help of his friends. However, a common concept amongst every Minecraft player in this video is that Sapnap's friends will be more of a hindrance than a help as they have been turned into sentient dirt blocks. Within the rules of this video, Sapnap must defeat the Ender Dragon with his friends by his side without any of them dying, a difficult task considering neither of his friends, Dream and GeorgeNotFound, can break blocks or defend themselves in any way. This video is full of hilarious moments as Sapnap's usually competent friends are turned into totally dependent anchors around their friend's legs, enraging Sapnap at every turn.
In this video, Sapnap is once again joined by his two partners in crime, Dream and GeorgeNotFound. In this video, Sapnap and Dream endeavor to find out just how their friend George views the world through his particularly color-blind eyes.
To do this, the group has modded their Minecraft clients, allowing all of them to view the game as if they were as color blind as George. After this, they join a popular Minecraft server full of party games and compete against one another to see just how hindering this color blind thing really is and if George can really continue using it as an excuse in the future. The video is full of laughs and disbelief on the part of Dream and Sapnap as they realize just how differently the world appears through George's eyes.
Minecraft Achievement Race
In this video, Sapnap continues his Minecraft career by challenging one of his friends to a rather new and interesting mini-game. Instead of simply trying to kill one another in this video, Sapnap and Dream are each given a different Minecraft achievement which they must get within a three-minute time period. If they don't, the other wins.
From the beginning, this video is going to be difficult for Sapnap to win, going against Dream; probably one of the best Minecraft players in the world at the moment. However, the pair exchange achievements at an unprecedented speed, all the while keeping a good amount of laughs and tension for the fans at home.
Sapnap's Gaming Setup
Sapnap's Headset: SteelSeries Arctis 7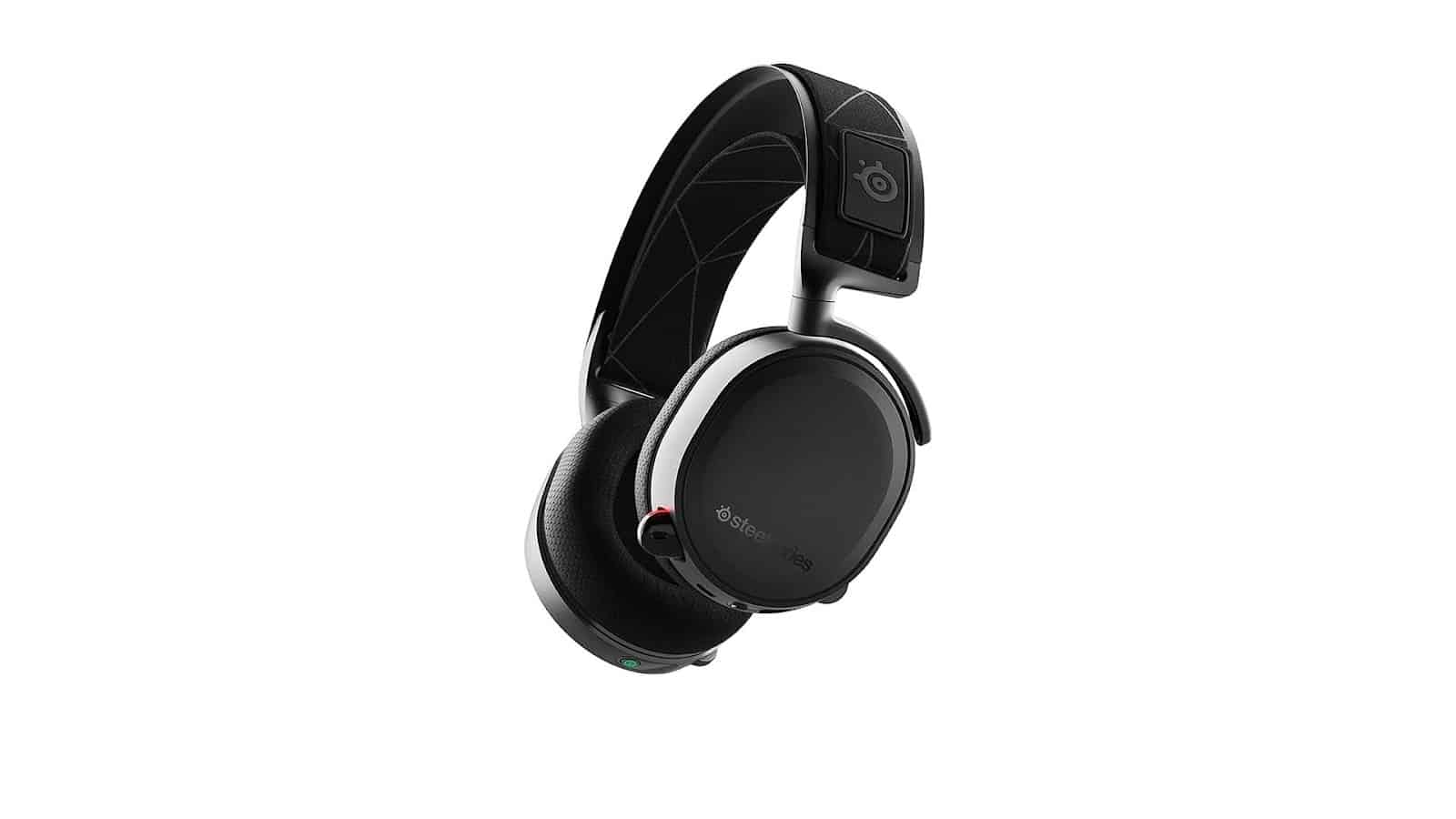 As an avid streamer and video creator, one key thing that these headphones need to provide is comfort throughout prolonged gaming sessions. Thankfully, due to the impressive lightweight design of this headset and its wireless functionality, comfort is not an issue.
This headset also features a full 7.1 surround sound system, ensuring that Sapnap can hear, with expert precision, any movements Dream may make during their numerous Manhunt battles. The sound quality produced by this headset has also won awards, ensuring its quality.
The SteelSeries of headsets has long been a favorite amongst streamers, and, therefore, it is important to mention that they have received a Discord certification, ensuring their compatibility with the program.
Sapnap's Gaming Mouse: Logitech G Pro Wireless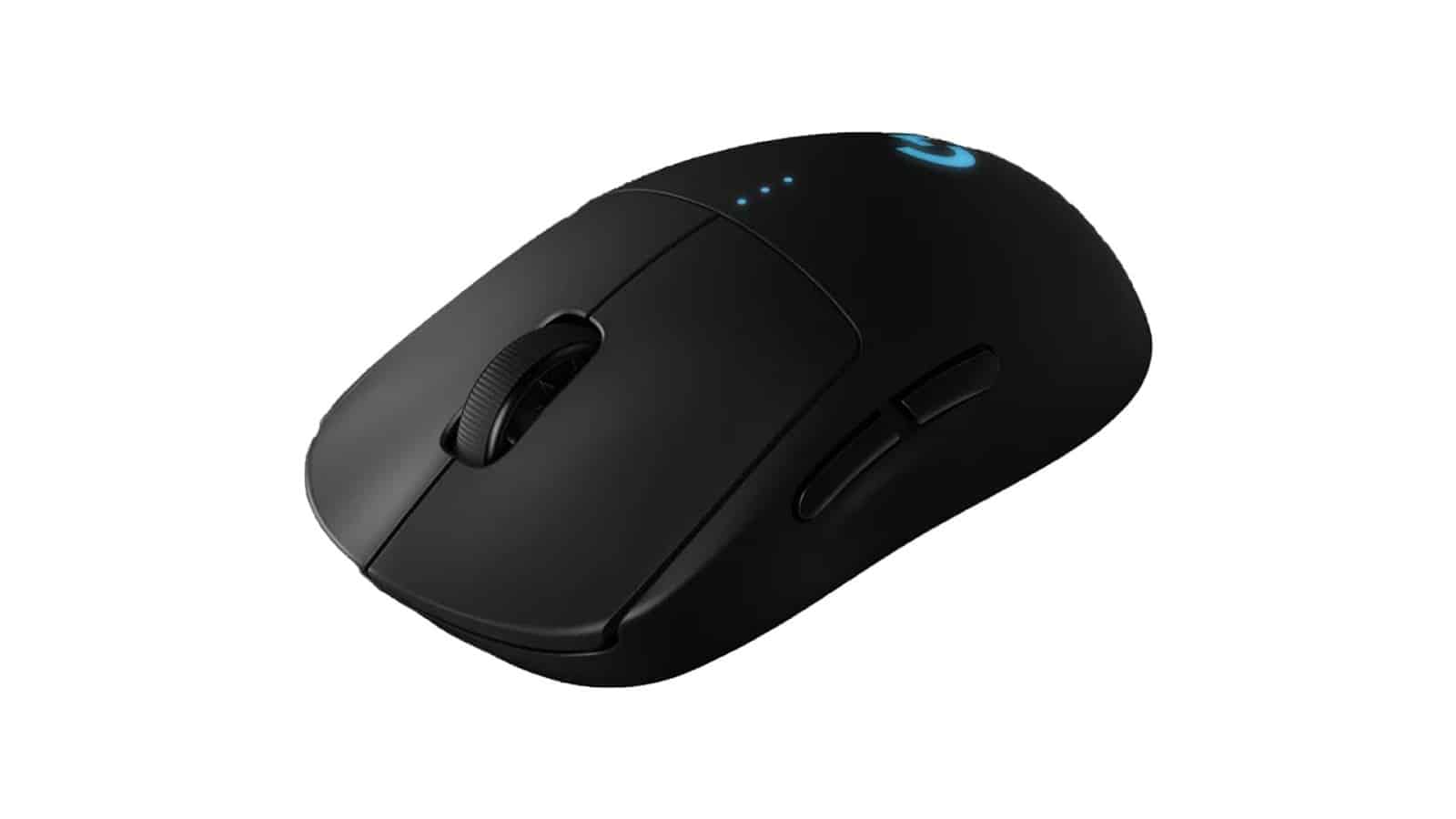 Sapnap's mouse, like his headset, is wireless, ensuring that he can position himself in perfect comfort while slaying numerous enemies. This mouse is another gaming and streaming community favorite as its simple yet elegant design ensures each movement or fast twitch reaction is on point.
This mouse is also incredibly lightweight, reducing the risk of carpal tunnel and adding to the overall experience of using the mouse. This mouse's internals is also impressive, featuring a 25k movement sensor and a one-millisecond lightspeed wireless connectivity rating. These sensors also range from 100 to 25,600 DPI. This variability ensures that each player can perfectly set their sensitivity.
Sapnap's Gaming Monitor: Acer Nitro VG271U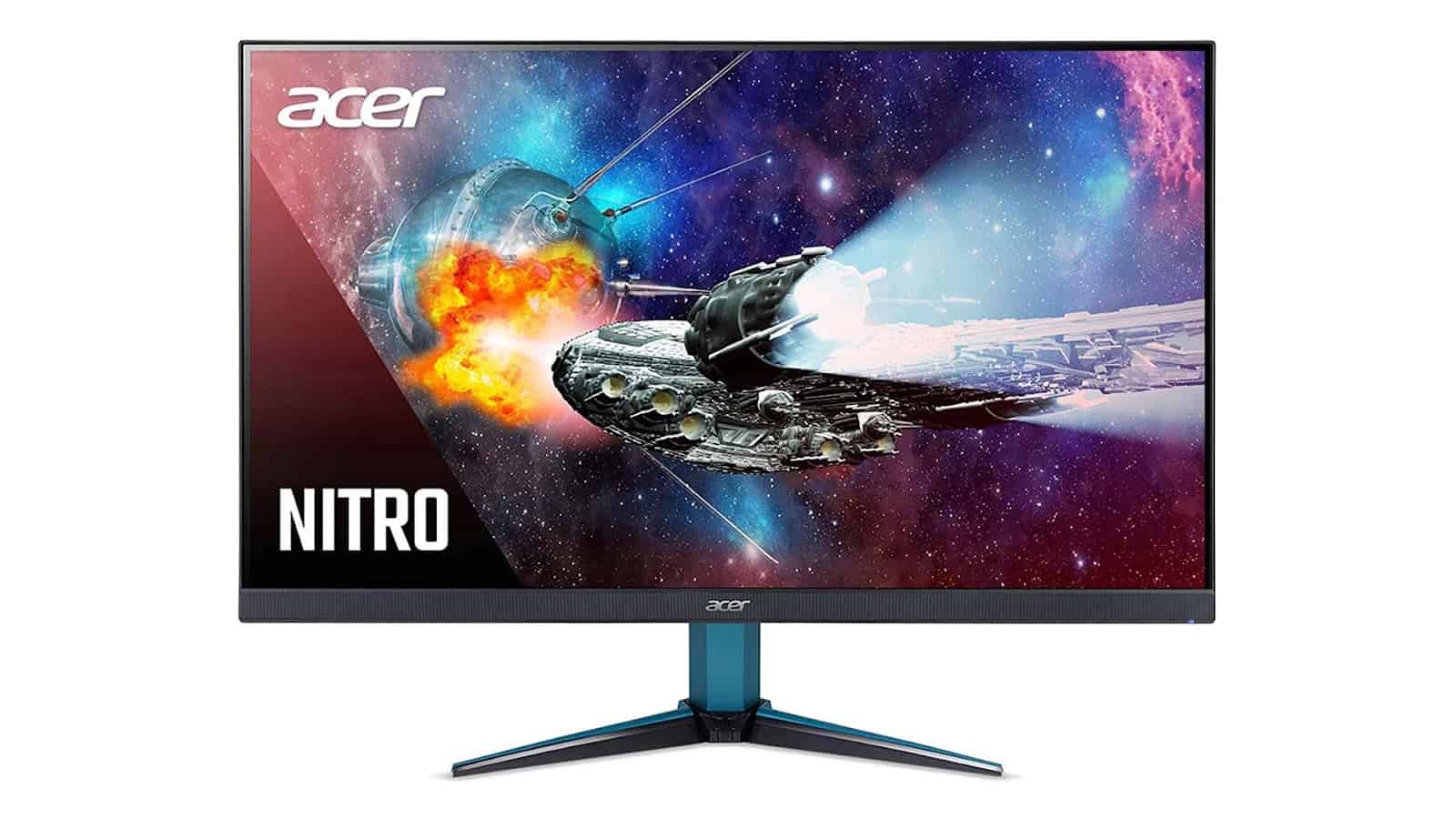 No matter how good your headset and other such peripherals are, the monitor will always be king, providing the best bang for your buck in gaming and overall user experience.
Sapnap uses two of these monitors in his setup, much like his friends Dream and George. The reason for the group's use of these monitors could be the AMD FreeSync technology which ensures that the frame rate of any game is matched to the 144Hz refresh rate of the monitor. This piece of technology is something most gamers could only dream of a couple of years ago.
This monitor also features VESA 400 HDR and IPS technology to ensure that picture quality is not diminished regardless of viewing angle.
Merchandise
As with all popular content creators today, Sapnap has a merchandise line that fans can buy to support their favorite creator. Included on his dedicated merch site, www.sapnap.shop, is a wide range of cool garments that any fan would love. Most of these are emblazoned with in-jokes from his community. 
On this site, the links to the other members of the Dream Team become evident again, as even his merch store has partner links to the other members. It even appears as though the same person made the sites; what a team they are. Some of the coolest items in this store can be found below:
Sapnap 4 Million Flame Heart Pullover Hoodie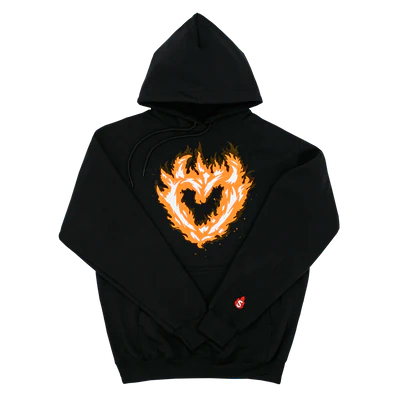 This simple yet highly fashionable hoodie features as a celebratory, one-off item to mark Sapnap's four millionth subscriber on YouTube, not an easy feat. This hoodie comes in various sizes, from small youth to 5XL. 
Beat the Heat Summer Bucket Hat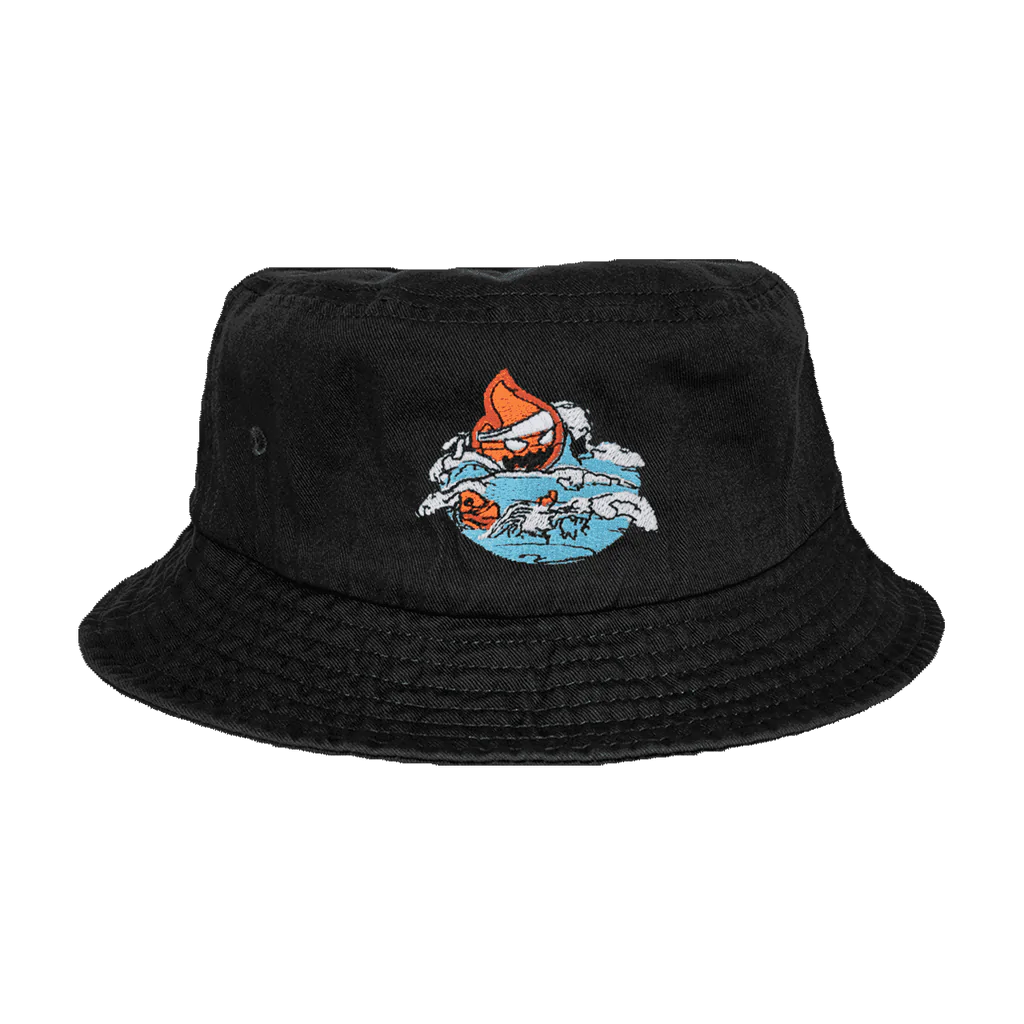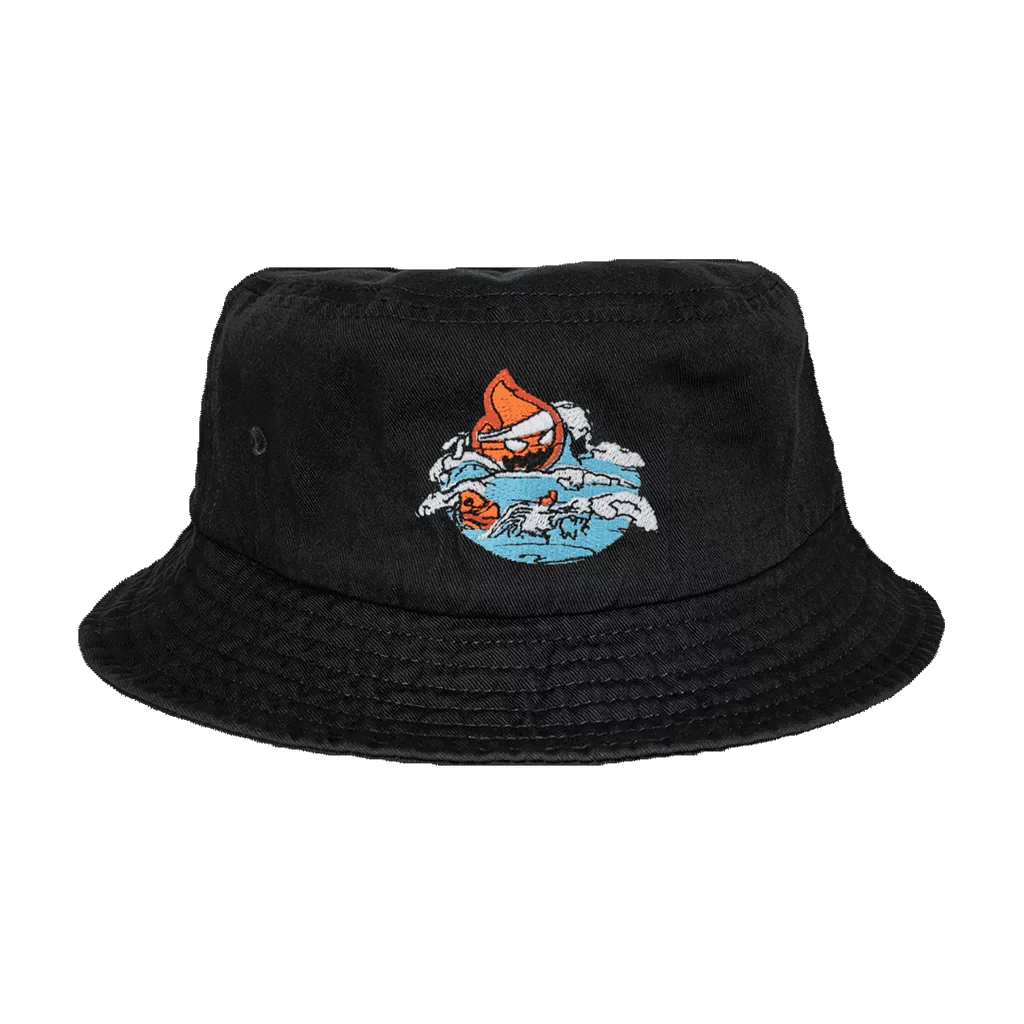 Yet another limited edition item released for the summer months. This bucket hat features the Sapnap log lounging in some waves, probably cooling off after a hard gaming session. The tagline for this piece of merch is simple yet effective; "Through heat waves and sun rays, I will go on."
Sapnap Flame Name Bottle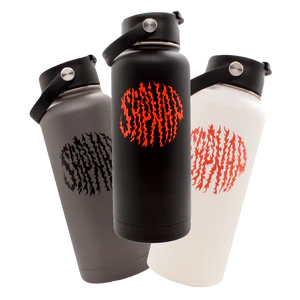 In keeping with the hot summer theme, this thermos-style water bottle will keep your drinks cool or warm and tell the world who your favorite creator is with the Sapnap logo emblazoned on the bottle. This bottle is also intentionally designed to be narrow and tall to ensure it fits more easily in a wide range of cup holders. 
Flame Name Mousepad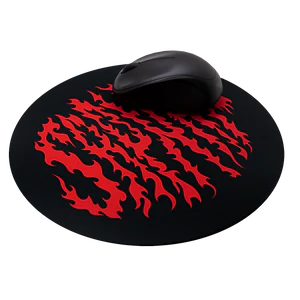 This item, featuring the same emblazoned Sapnap logo, will make sure to keep your mouse on the right track throughout hours of intense gaming sessions. 
Net Worth and Career Earnings
As Sapnap makes a good portion of his earnings from auxiliary sources such as Minecraft servers and via paid promotions, his net worth is difficult to calculate. However, we know that his estimated YouTube earnings come in at around $500,000, which is a pretty hefty sum when you see just how few videos he has uploaded to his channel. 
His real stable income, however, comes from his Twitch account. Due to the number of subscribers on his account and the amount Twitch pays its creators, we can roughly estimate his monthly earnings to be around $25,000 a month at the writing of this article. Of course, this does not include donations and Twitch Prime calculations.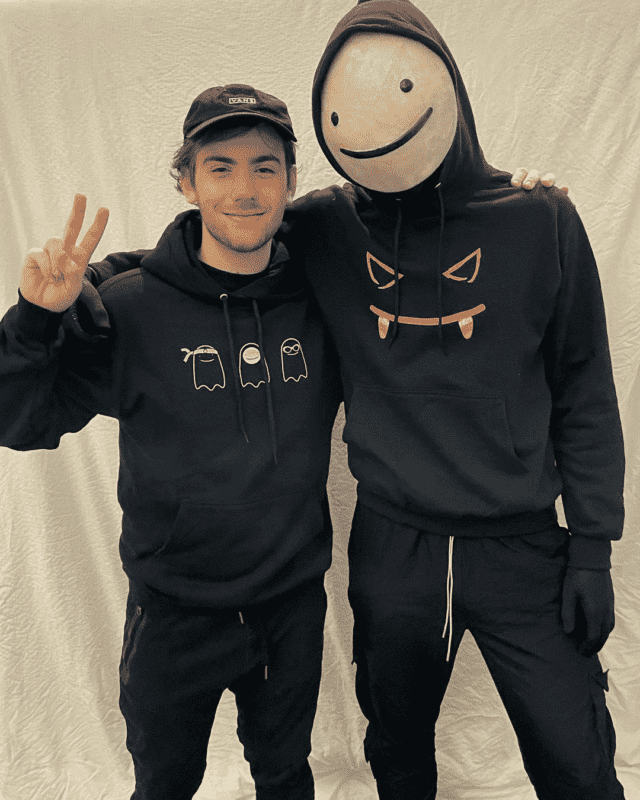 This, combined with merchandise sales and other revenue streams, places Sapnap's net worth between 1 and $1,500,000. 
In Brief
As a member of the Dream Team, Sapnap's rise to internet celebrity was quick, but his slow and continuous stream of content on both YouTube and Twitch has kept fans hungry for more.

As a member of the Dream SMP server, Sapnap plays with some of the most popular Minecraft YouTube and Twitch streamers. This closed eco-system only boosts the popularity of those inside it more and more over time. 

Sapnap has recently moved in with Dream, and George plans to join the pair in the coming months.
Frequently Asked Questions
Question: Where is Sapnap living right now?
Answer: Sapnap recently moved out to Florida to live with his long-time friend and gaming partner, Dream.
Question: How did Dream and Sapnap meet?
Answer: The pair met online in either 2012 or 2013. They initially met on a Minecraft server, becoming friends after Sapnap reached out to anyone on the server, asking if they "wanted to be friends?" Dream said yes, and the pair have been friends ever since.
Question: How old is the Minecraft YouTuber Sapnap?
Answer: At the time of writing this article, Sapnap is 21 years old. 
So, there you have it, a complete biography of the YouTube and streaming personality Sapnap. I hope you learned something new about this new and upcoming talent in the Minecraft content space through this biography. Either way, I hope you enjoyed it, and I wish you good luck in the future. 
Recommended Reads: