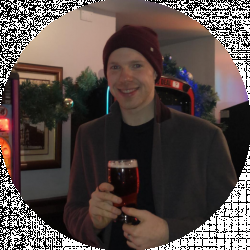 Latest posts by James Gibson
(see all)
When people write or speak about Jessica Blevins, they tend to focus on her relationship with the famous streamer Ninja and her role in his career.
They use her personal and working relationship with the Fortnite streamer to sneakily write another article about Ninja, forgetting entirely about Jessica and the tremendous amount of success she has had in her own career.
Therefore, I hope this Jessica Blevins bio will tell you a little more about Jessica than the surface-level stuff one could get with a simple google search or the regurgitated Ninja fanboy pieces that sadly populate the internet (can you tell I'm not a big Ninja fan?).
Anyway, with all this being said, why don't we jump right into the life of Jessica Blevins and see if we can find anything interesting about her besides her married life? Let's start with some quick-fire facts.
Jessica Blevins Bio Quick Facts
Maiden Name:

Jessica Goch

Birthdate:

23 June 1992

Nationality:

American

Siblings:

1 Brother 

Marital Status:

Married 

Social Media:

Instagram – @jessicaBlevins, Twitter – JessicaBlevins, Youtube – Jessica Blevins.

Games Played:

Among Us, Dead By Daylight, Blair Witch. 

Net Worth:

$2,000,000
Early Life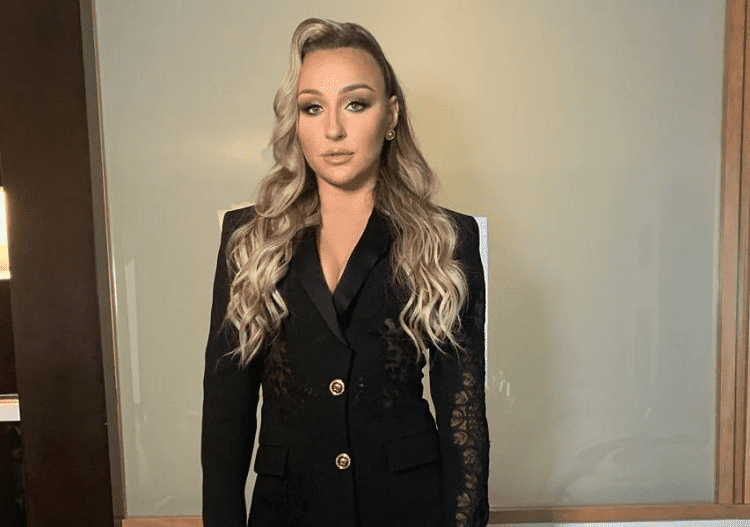 Before her marriage, Jessica Blevin was known as Jessica or Jess Goch. she was born in raised in Schofield, Wisconsin. However, outside of this, we do not know much about her young life and what type of child she was except that she was raised alongside her only sibling, Joshua, who is also a Twitch streamer. 
After graduating from Wausau High School, the now famous internet personality studied communication at the University of Wisconsin-Whitewater.
Here she also worked as a classroom assistant for students with audio and visual impairments at the university. This role may have seen her taking notes for said students and ensuring their needs were met throughout the school day. 
From this, we can see that Jessica was always interested in the field she now works in; however, she was always a homebody, not wishing to move too far away from her home and family for her studies. 
Throughout her young life, Jessica was always interested in video games, playing a plethora of titles over the years; however, it was games such as Pokemon and the Super Mario franchise that really stole her young heart as she spent hours upon hours on these titles, gaining such proficiency that she even competed in them in smaller scale tournaments back in her youth. 
Professional Life and Career
Most of you will already know that Jessica served as Ninja's manager for most of his career. However, you can rest assured that she did not get this role through sheer nepotism, having already begun her relationship with the streaming sensation. 
You see, Jessica had already begun working in the E-Sports field long before meeting and eventually meeting Ninja, getting her first role in ST Athlete services for professional gaming athletes in her first year of university, an impressive thing to have on your CV at such a young age. 
She moved into an ambassadorial role for Cyber Complete Agency from this job. She served her role there for some time before being approached by Ubisoft and poached from Cyber Complete with the offer of a huge promotion and wage bump. 
Throughout her career, Jessica always worked part-time in brand booths at gaming events and competitions. Her association with Ubisoft allowed her to interview some of the gaming talents from around that time.
This opportunity resulted in meeting with her future husband, Tyler Blevins, a Ninja. If you search around Youtube, you can find a clip of the pair meeting for the first time. 
However, in a seemingly random backstep from the gaming sector, Jessica worked in a managerial role in a staffing company around the same time she started dating Ninja. However, she did not remain in this role long before accepting Tyler's offer to become his full-time manager, helping him with his Twitch career. 
Managing Ninja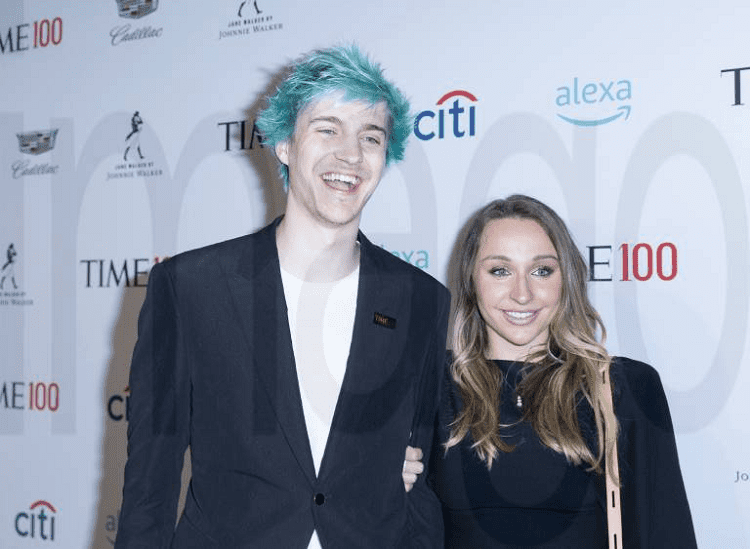 As mentioned, Jessica decided to leave her full-time employment to help her husband grow his brand and help the couple's financial situation.
This role would also ensure that Jessica, the person who cares about Tyler the most, would work in his best interest, ensuring he was always protected and received the best treatment, something I'm sure we would all like to do for our loved ones.
When Ninja decided to appoint Jessica as his manager, many people within the industry were skeptical; after all, she had never personally managed a streamer before, let alone the biggest streamer on the planet.
However, in an interview with Forbes, Ninja himself stated that her professionalism was amazing, even on her first day in the role. He also stated that she jumped into the role with astounding quickness and "played hardball with the big boys."
He also added that her willingness to learn about the streaming space was endearing as she constantly learned and asked for advice from more experienced people in the industry. 
Jessica would serve in this role for over five years, helping her husband achieve success after success and being fundamental in Tyler's massive deal with the now-defunct streaming company Mixer, wherein the streamer earned as much as $30 million a sign-on bonus alone.
While this platform did eventually shut down, Ninja remained unscathed due to the terms of his contract. 
Recently, however, Jessica has decided to step down from her role as Ninja's manager and as part of the overall management team that managed over 15 athletes as part of her and her husband's managerial firm.
This decision was announced during an interview with Sportify IT, wherein she stated that the decision to step down was always the plan between the couple. They knew that as both grew in the space, she would eventually need to step away to grow her own brand. 
However, many speculate that her recent decision to step down has come thanks to the Ninja and Pokimane feud that spiraled out of control recently, moving from Twitch to their personal lives being affected.
Jessica has denied this, sticking to her guns and insisting that the decision comes as she wants to spend more time on her projects. 
Controversy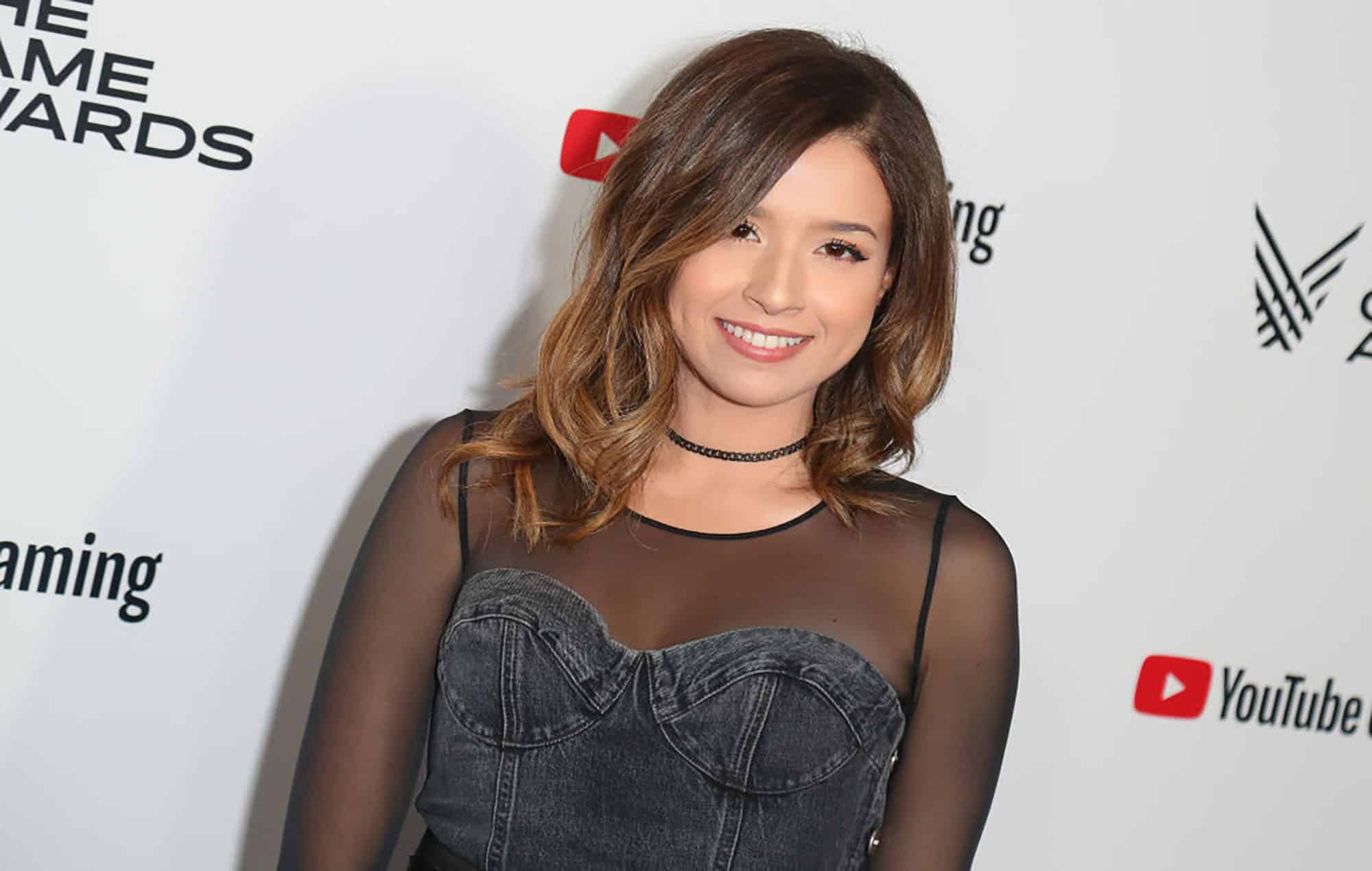 As mentioned, Jessica's husband and then client, Ninja, recently came under some heavy backlash from a fellow Twitch streamer named Pokimane.
According to fellow Twitch streamer, Pokimane, a third-party streamer named JiDion pushed his fan base to hate raid her live stream, filling her chat with messages of hate and harassment for no reason whatsoever. 
Of course, the practice of harassing Twitch streamers or pushing one's audience into doing so is heavily policed by the user guidelines team over on Twitch.
They decided that JiDion's action went against their terms of service and, therefore, decided to hand down a ban on his account, preventing him from streaming for a prolonged period of time. 
In response to this, JiDion's fanbase jumped onto Ninja's stream and filled his chatbox with requests to use his power with the executives over at Twitch to prevent the banning of JiDion's account.
The streamer responded to the fans by saying that he would do what he could and would text his Twitch partner manager live on stream to hopefully prevent the ban.
This action by Ninja resulted in a huge backlash from Pokimane and her fans; after all, JiDion did break Twitch's rules and maliciously targeted her with harassment and abuse.
Pokimane stated that Ninja acted without knowing the full story and thus acted inappropriately, using his power negatively and hurtfully. This statement from Pokimane enraged the internet against Ninja, forcing his management team and Jessica to step in. 
Their line of defense stated that Ninja was barely involved and, therefore, spreading the blame on him and damaging his character in that manner was tantamount to character defamation.
As the saga continued and grew more heated, Jessica had numerous private discussions with Pokimane over the issue before finally threatening with legal action. 
At present, there has been little more news about the situation; therefore, we can assume the issue has been put to bed, with the threat of lawyers being enough to quell Pokimane's rage. 
See also: Pokimane Bio
Streaming Career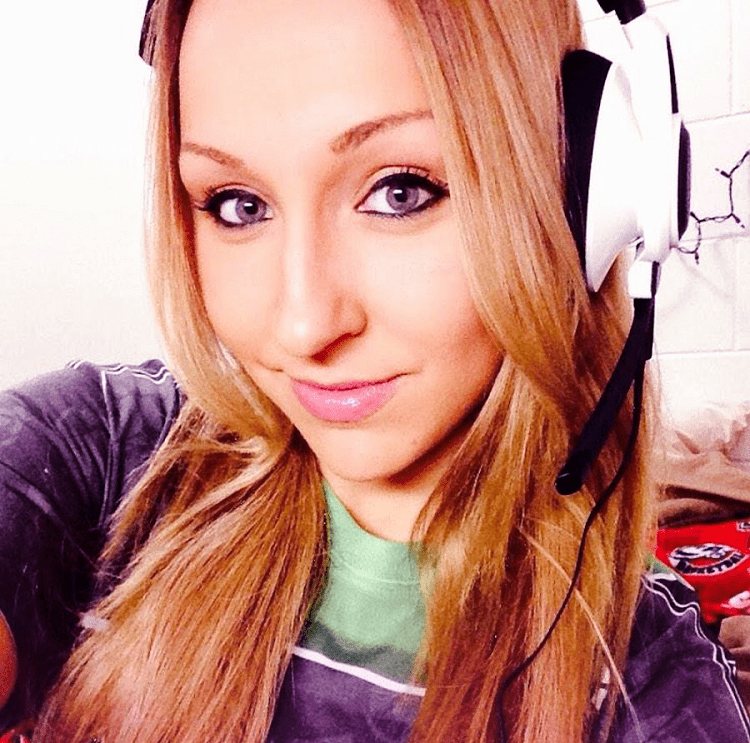 Being the wife of the most famous streamer on the planet is bound to have some perks. The one that seems most obvious is the ability to stream yourself; having someone who is the most successful person ever to do it by your side is akin to a cheat book. 
Jessica, therefore, decided to start her Twitch channel and begin streaming her gameplay footage on the platform after she began dating Tyler. Her channel has only grown in popularity since then, perhaps forcing her to step away from her managerial role with Ninja. 
Her Twitch account currently has over 450 thousand followers who routinely tune in to watch her stream games such as Dead By Daylight and Among Us; however, she also does a lot of real-life content within the 'Just Chatting' sub-genre of Twitch. 
Jessica Blevins Videos
Like most streamers today, Jessica has realized that she would be just leaving money on the table should she not have a Youtube channel. Therefore, she began uploading Twitch highlights to her old channel within the last year, and each of these videos garners between 5 and 10 thousand views on a channel with over 200 thousand subscribers.
While these numbers are low for a channel of this size, one can see an upward trend in video views as she begins uploading to the previously dead channel again. Hopefully, as she switches to focusing on her career now, she will win back some of that audience. 
Her videos are very entertaining, so I imagine generating a fanbase on this platform won't be too much bother. With this in mind, let's take a look at some of her videos in more detail:
Dead By Daylight HIGHLIGHTS
This video begins with Jessica talking about how this game always ramps up her heart rate and how the horror elements of the title will definitely damage her sleep quality that night. 
This prediction rings true as the streamer routinely screams throughout the video, being surprised and killed by the monster a couple of times, ruining her escape plan routinely. Jessica continues to say that this game is her current favorite, even though she continues to swear angrily as the game continues. 
First Time Playing Among US with Ninja, JordanFisher, and More
This video is full of the typical Among Us hijinx as Jessica starts the game immediately in the role of the imposter. Of course, this is her first game, and she doesn't even know how to play her role properly, resulting in her constantly questioning herself and how she can kill her husband. 
However, despite her lack of experience, she managed to stay hidden for a very long time, using her ability to act as a 'dumb blonde' to her advantage and trick her fellow streamers. Eventually, however, she is found out and is ejected from the ship before she can eliminate everyone. 
Jessica Blevins Merchandise
Holiday T-Shirt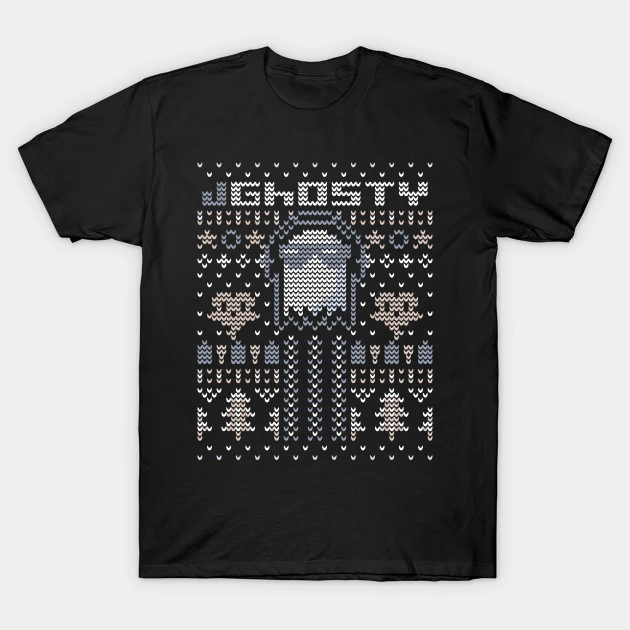 This t-shirt, fully designed by Jessica and her team, features her ghost logo surrounded by festive pixel art in the classical space invader style. These t-shirts come in various colors and range in size from S to 5XL. 
This same design is also available on typical content creator merchandise options such as mugs, hoodies, and face masks. 
JGhosty Pink Hoodie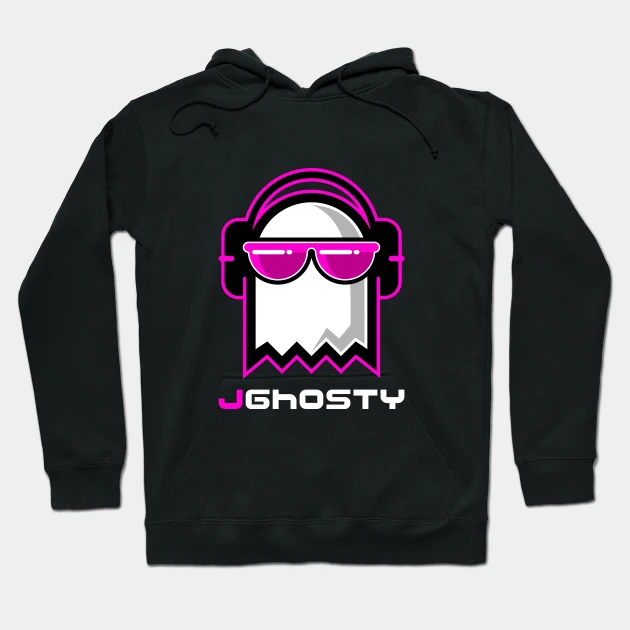 This hoodie, also available in various colors and sizes, features the Jessica Blevins' JGhosty logo. This logo sees the typical ghost figure of Blevins featuring a cool pair of sunglasses and headphones, a look typical of streamers all across the internet. 
This hoodie also features a front pocket, a 100% free exchange guarantee, and a fix-it-for-free promise should the customer not be completely happy with their purchase. 
Ghosty O'Lantern Phone Case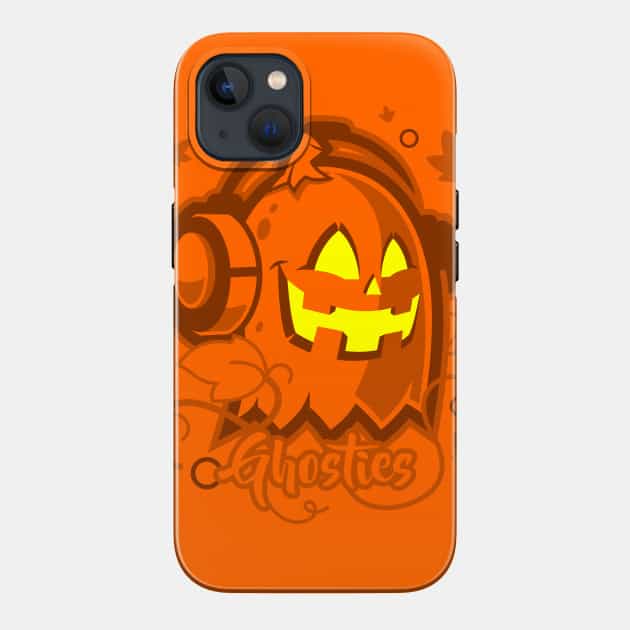 This phone case features a Halloween-themed ghost logo that turns the typical ghost into a spooky Jack-o'lantern featuring a Ghosties logo in a graffiti-style font. This phone case also comes for various devices, including many iPhone models and android phones. 
This case can also come in a slim design that ensures an extra bulk does not inconvenience the owner. However, should your lifestyle be a little more hectic, this case also comes in a more bulky protective style.
Jessica Blevins Gaming Setup
While there is currently no information about Jessica's specific technology to stream her content on Twitch, we know that she has a partnership with the Turtle Beach Corporation's subsidiary company, ROCCAT. We can, therefore, assume that a lot of her peripherals are provided by this company. 
ROCCA Burst Pro Air Wireless Mouse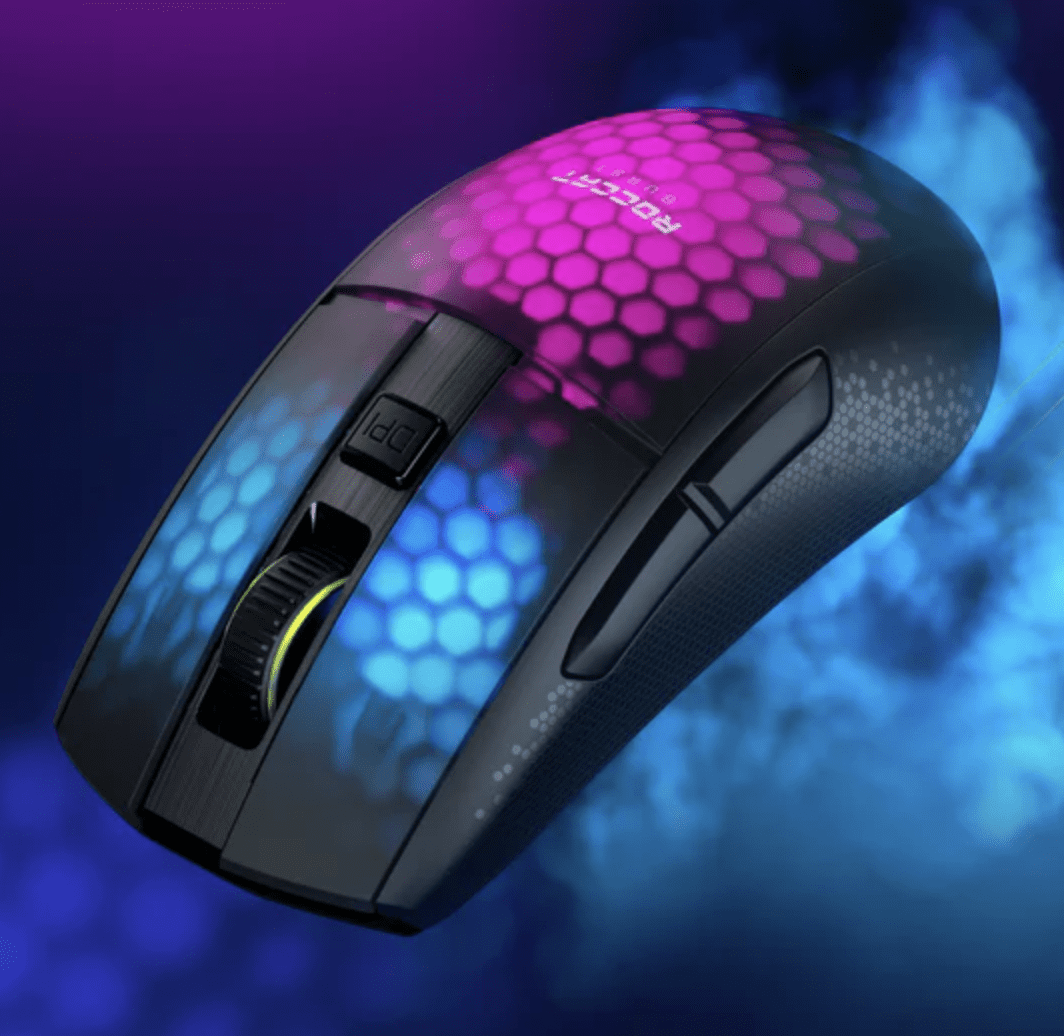 This mouse, provided by Jessica's gaming partner, ROCCA, is built to be both robust and lightweight, featuring a symmetrical yet comfortable design that is more akin to standard mouses than the weird and wacky shapes we often see today in modern gaming mouses.
This mouse also features a 19K DPI optical sensor with 400 IPS tracking technology to ensure maximum speed and precision. Not only does this result in a smooth experience for the player, but it also ensures that you never miss a shot because of your mouse. 
Vulcan TKL Pro Keyboard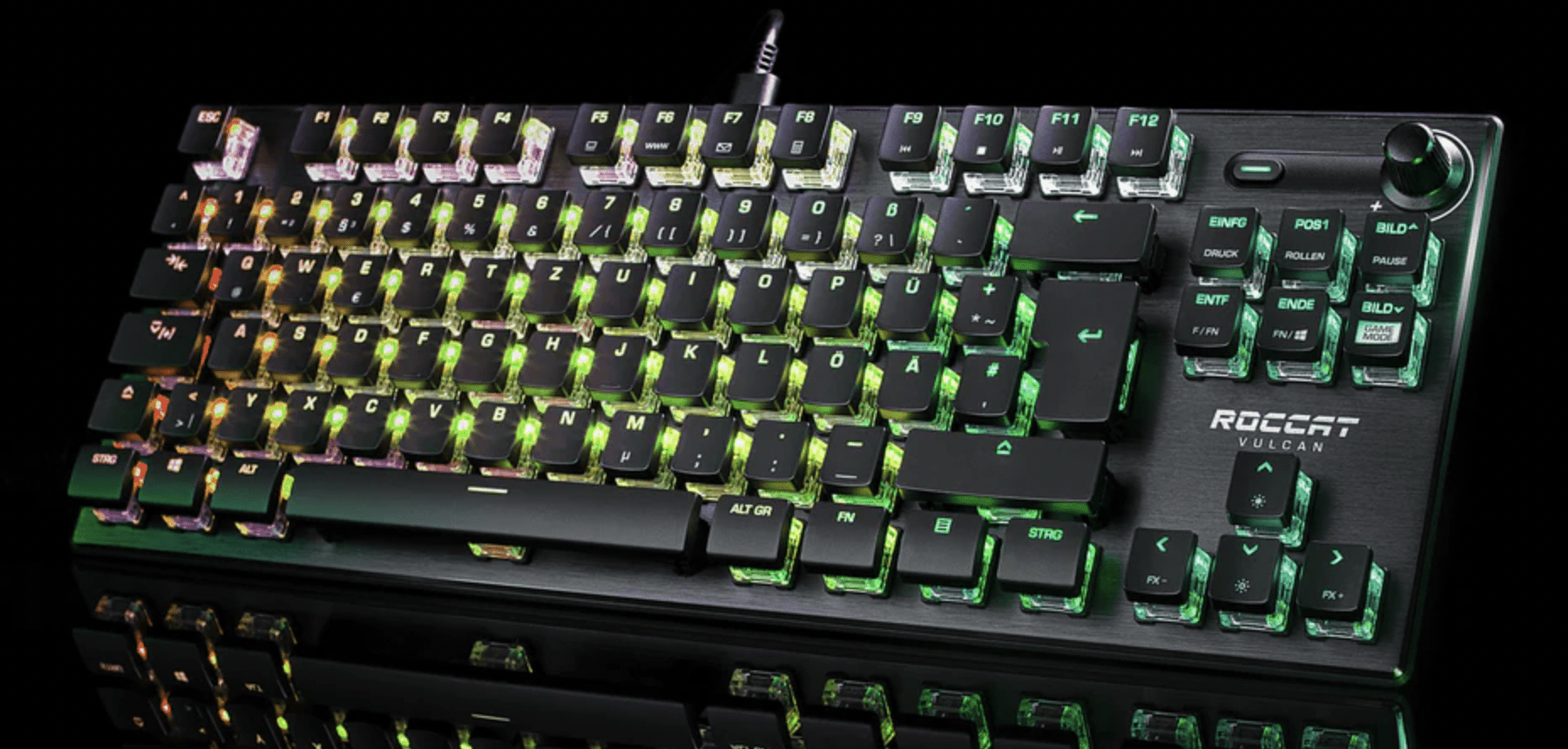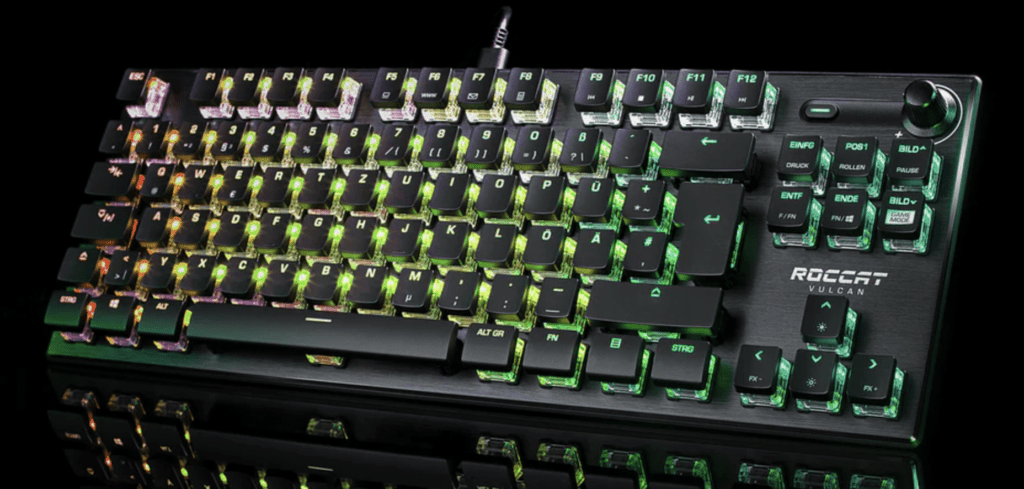 While Jessica has not stated that this is the specific keyboard she uses, eagle-eyed viewers like myself can spot this unique keyboard in her setup. 
This keyboard features a unique and striking look that is very aesthetically pleasing. They have combined this with a Titan Switch Optical actuation and a 100 million keystroke life guarantee. This keyboard also features a built-in memory system, allowing users to save their settings for use across multiple computers. 
Syn Pro Air Headset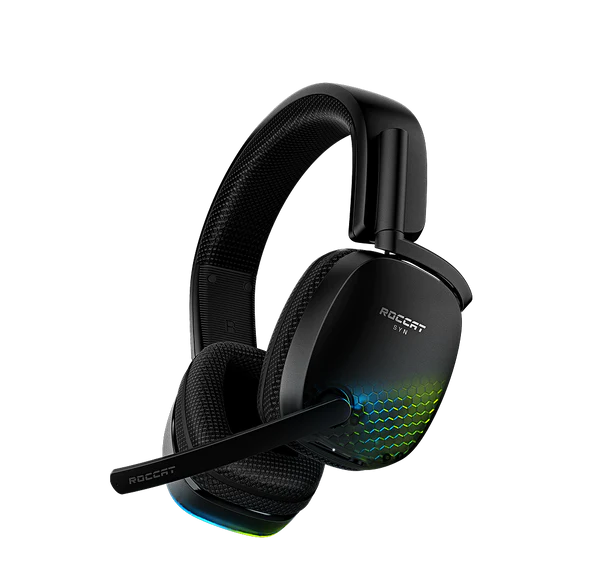 This headset is incredibly well designed, featuring an aesthetic design that blows many gaming headsets out of the water, in keeping with the colorful LED heavy focus of ROCCAT. This headset also has an immersive 3D audio performance system that ensures wireless freedom and memory foam padding for added comfort. 
The memory foam fabric is also highly breathable, featuring athletic fabric that helps wick moisture away amid long gaming sessions. Also, should you not want the extra financial burden of purchasing a separate microphone, this headset features a detachable flip-to-mute TruSpeak mic. 
Jessica Blevins Net Worth
Many people who are smarter with numbers than me have estimated Jessica's net worth as somewhere around $2,000,000. This figure has been generated by considering all of her sources of income, including the fee she would be paid as a manager to her husband Ninja, as well as her streaming and YouTube career. 
In her role as Ninja's manager alone, it is estimated that she makes $250 thousand a year. However, this income will cease soon as she steps away from her role. Her other equity sources will come from joint purchases she has made with Ninja, such as their marital home and various cars. 
You may think that this income level does not directly relate to such a high net worth; however, it is also well known that Jessica and Ninja are very frugal with their money, preferring to stream and work instead of taking lavish trips together. Even their honeymoon lasted only six days.
Frequently Asked Questions – Jessica Blevins Bio
Question: Did Jessica Blevins Leave Ninja?
Answer: According to all reports, Jessica has decided to step away from her role as manager to Ninja, but the couple's relationship is still going strong. Her decision to step down relates to her wish to pursue her own brand and marketing demands.
Question: What did Ninja and His Wife Do to Pokimane?
Answer: Pokimane recently accused Ninja of helping to perpetuate internet harassment by standing up for JiDion with Twitch representatives. This is something that angered Pokimane and resulted in a situation developing between her and Ninja, requiring his manager, Jessica, to step in. 
Question: How did Jessica Become Ninja's Manager?
Answer: Jessica became Ninja's manager after the two had been together for some time. Her previous jobs in the gaming industry and her degree in communications helped her at the start. However, she took on the role of helping her husband grow his business. 
Conclusion
So there you have it, a complete biography of Jessica Blevins, the wife of NInja and a successful businesswoman who has been working in the gaming industry for over a decade now in some form or another.
I hope that through this article, you have learned a little bit more about Jessica and her role outside of being Ninja's wife. While the colorful-haired streamer will always be more well-known and popular, I don't see why we cannot separate the pair's professional successes.
Anyway, with all this in mind, I hope you enjoyed this quick read, and I look forward to seeing you again.
Recommended Reads:
Research Citations: