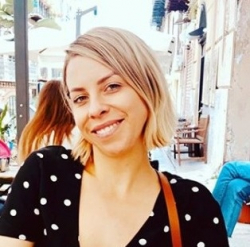 Latest posts by Jodie Chiffey
(see all)
Imane "Pokimane" Anys is an award-winning Canadian-Moroccan YouTube creator, Twitch streamer, professional video game player, and Offline TV co-founder.
As a professional gaming expert, I've always been enthralled by female players who defy the notion that women don't belong in the gaming room. That's why I felt impelled to conduct a thorough review of Pokimane, whose remarkable prowess and versatility allow her to play games such as League of Legends, Fortnite, Just Chatting, Valorant, Grand Theft Auto V, and Among Us.
If my vast experience in reviewing eSport gamers, I think Pokimane is in a league of her own, way ahead of the likes of Hafu, Loserfruit, Kyedae, and LilyPichu. This best explains her 9.2M followers on Twitch, where she's the most-followed female streamer, right above Sodapoppin and Juansguarnizo. On YouTube, she's also just as popular, with an impressive 6.69M subscribers.
Pokimane Bio Facts
| | |
| --- | --- |
| Real Name | Imane Anys |
| Birthplace | Morocco |
| Birthdate | May 14, 1996 |
| Nickname | Pokimane, Poki, Amy |
| Height | 5 feet 4 inches |
| Nationality | Canadian-Moroccan |
| Zodiac Sign | Taurus |
| Siblings | Pokimane has siblings, including a brother |
| Children | N/A |
| Spouse/Partner/Girlfriend | N/A |
| Games Played | League of Legends, Fortnite, Grand Theft Auto V, Valorant, Among Us, Teamfight Tactics, Rust, Fall Guys, etc.  |
| Net Worth | $2-3M |
| Social Media | Twitch: Pokimane YouTube: Pokimane Instagram: Pokimanelol Twitter: @pokimanelol, Discord |
| Awards | Pokimane won the Twitch Streamer of the Year award at the 2018 Shorty Awards, The Legacy Award at the 2022 Streamer Awards, and The Best Streamer Award at the Canadian Game Awards in 2022. |
| Last Updated | July 2022 |
Pokimane's Birthplace and Early Life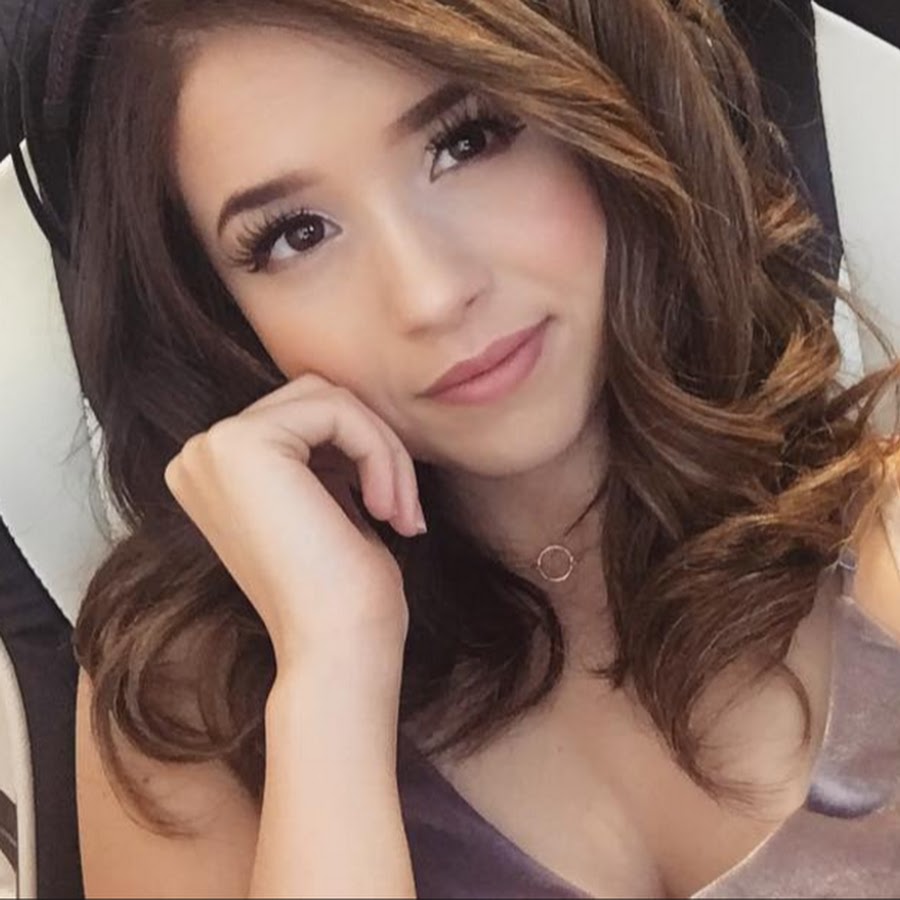 Pokimane was born in Morocco on May 14, 1996. However, her parents relocated to Quebec, Canada, when she was only four. Since they were academics, I bet they were hunting for better educational opportunities for themselves to give their kids their best lives.
Pokimane was brought up with her siblings, including a brother whom she played with.
After high school, she went to McMaster University to study chemical engineering. But in her second year, she dropped out to pursue a streaming career.
Her online following grew quickly at the time, and she was even bagging some lucrative sponsors. This made her believe that the prospects of earning a living as a content creator were high if she dedicated all her time to it.
And as it turned out, she was right because she's now on many peoples' lists of the most accomplished Twitch streamers, including mine.
How Did Pokimane Get Started Gaming?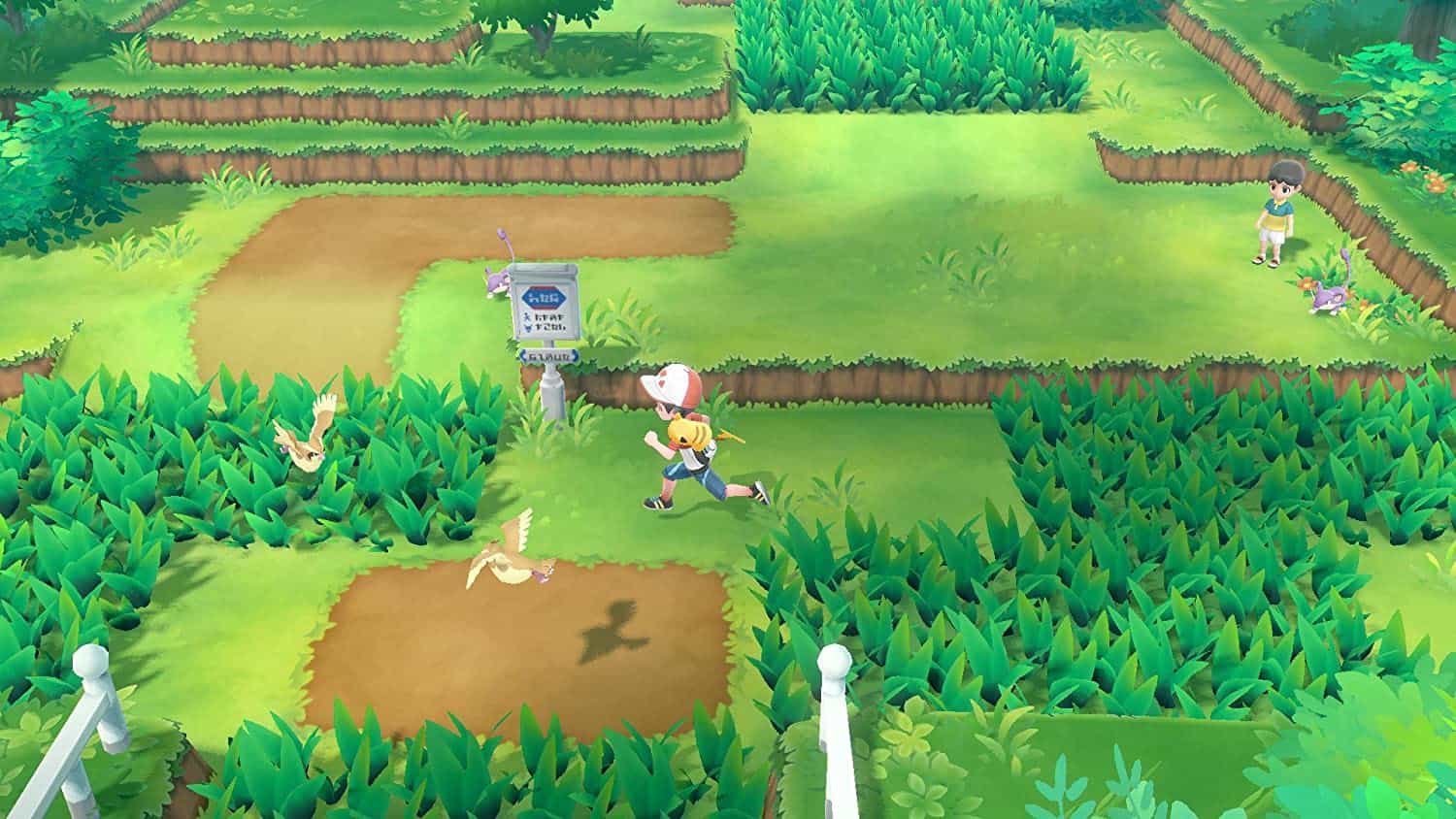 Pokimane enjoyed video game series, such as Pokémon and the Legend of Zelda as a kid. If you ask me, her brother was one of her greatest influences because he was a big gaming fan then.
Sooner rather than later, Pokimane began exploring PC games like Endless Online to satiate her great desire to game. As years went by, she started talking to other gaming enthusiasts on social media, and sometimes, they played together while chatting about various topics on Skype.
When some of Pokimane's online pals told her about popular Twitch streamers making it big online, she was motivated to join their coveted class. But she wasn't sure if she'd really blow up, so she ventured into streaming as a hobby.
Twitch Streaming
Pokimane joined Twitch in June 2013 but only began streaming League of Legends a year later after purchasing a $250 computer from an undisclosed site. She blended the name "Pokémon" with her second name, "Imane," to create her username.
By 2017, Pokimane's Twitch channel had already garnered 450K followers, putting her on the list of the top 100 streamers then.
She quickly gained an excellent reputation for her exemplary gameplay, and sponsors even started knocking on her door. Factually, her first Fortnite stream was a part of a sponsorship.
Today, Pokimane has become one of the biggest names on Twitch and has already signed an exclusive deal with the platform. Additionally, he has collaborated with other well-recognized players, including HasanAbi, Disguised Toast, and Mizkif.
YouTube Career
Besides streaming on Twitch, Pokimane has also built a lucrative YouTube career. She joined this platform in 2014 and has already created multiple channels to share diverse content, including her stream highlights, gaming content, podcast, lifestyle vlogs, and personal topics.
OfflineTV (OTV)
In 2017, Pokimane joined hands with William "Scarra" Li and Chris Chan to form OTV. Scarra's goal was to create a successful content house/group whose members would be friends comfortable enough to have fun and create content.
OTV has opened its doors to some of the most talented games in the streaming universe. These include LilyPichu, Yvonnie, Disguised Toast, QuarterJade, Sydeon, Masayoshi, and Michael Reeves. I believe that this squad has flourished because of their relentless passion for entertaining their fans.
Pokimane's Video
While both Mizkif and Pokimane have vehemently denied any romantic entanglements on and off screen, their undeniable chemistry has always said otherwise. And how better for them to further fan that celebrity clout-chasing thrill than a partner in a suspiciously titled youtube video.
Characteristic of their previous videos, the dual delve into a tag of identification, trying to tell whether faces splashed on their screens are siblings or dating. Guess who had the last laugh.
In this 10-minute plus of professionally edited and merged videos, Pokimane plays against a seven-year-old.
While she delicately balances between expertly showcasing her Fortnite prowess and furthering her grip on more fans, she does get a chance to allow her cheerful and outgoing personality to bubble through. Here is a quick on how things panned during this meet and interact session of hers.
Pokimane's Gaming Setup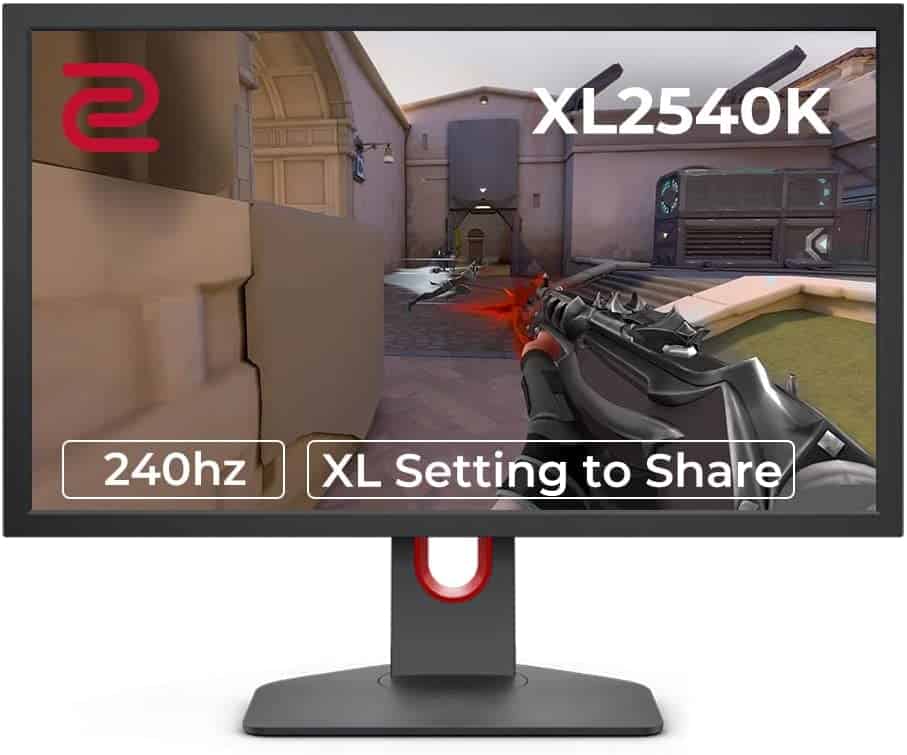 Like most established gamers I have reviewed, Pokimane has a dual monitor setup that comprises 25-inch screens from BenQ Zowie and Alienware. Interestingly, both have an impressive native refresh rate of 240Hz, allowing her to enjoy a fluid gaming experience.
Individually, the BenQ has an XL Setting to Share, allowing her to share her unique game settings with her fans at the click of a button. Pair this with Black eQualizer technology and Color Vibrance to enhance visual clarity, and you can concur that it is a worthy gaming investment.
The Alienware, on the contrary, impressively stacks against these features by boasting a 1ms response time that delivers buttery-smooth gameplay with virtually no input lag, a futuristic style, and precise form with solid stability, and a customized gaming OSD for the most immersive gameplay.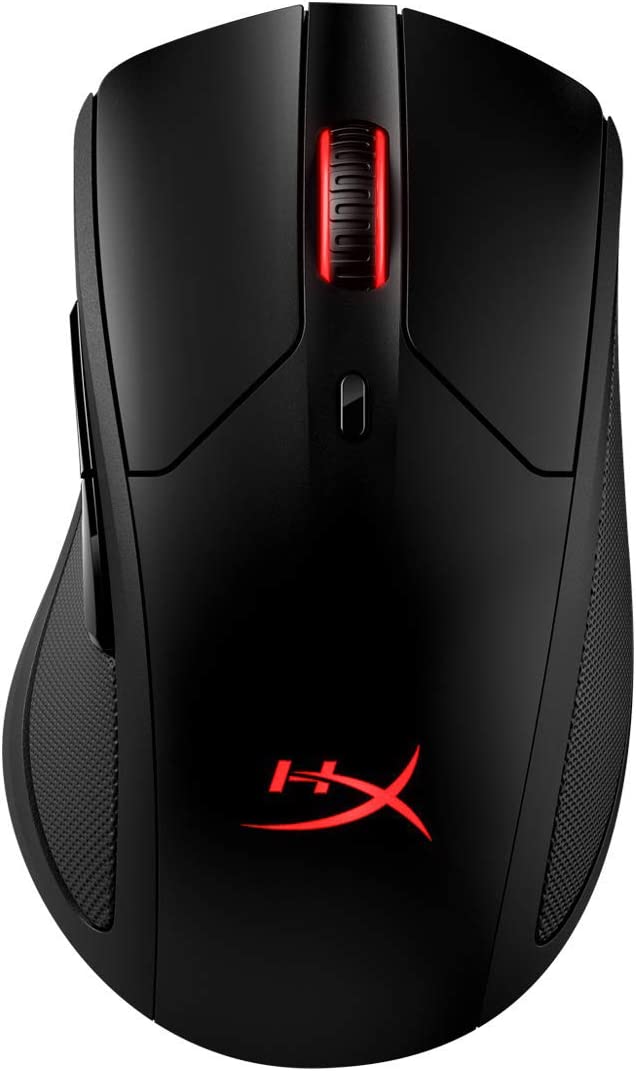 Like Minecraft enthusiast Sydeon, Pokimane leverages one of the industry's ergonomic HyperX mouse that is powered by the Pixart 3389 sensor. The gaming-grade wireless mouse is powered by a 50 hours capable battery that wirelessly charges even in the heat of the game. With this much power, she can power through the night on a single charge without the worry of taking charging breaks.
Another stunning feature packed in this lightweight mouse is a split-button design that relies on revered Omron switches. Combine this with padded leatherette side grips for optimal comfort and adjustable DPI settings via the HyperX NGENUITY Software, and tell me what more can she ask for?
Other key features include customizable RGB lighting, an option to create macros, Wireless Qi Charging Compatibility, and a wireless adapter to extend the range for desktop PC setups.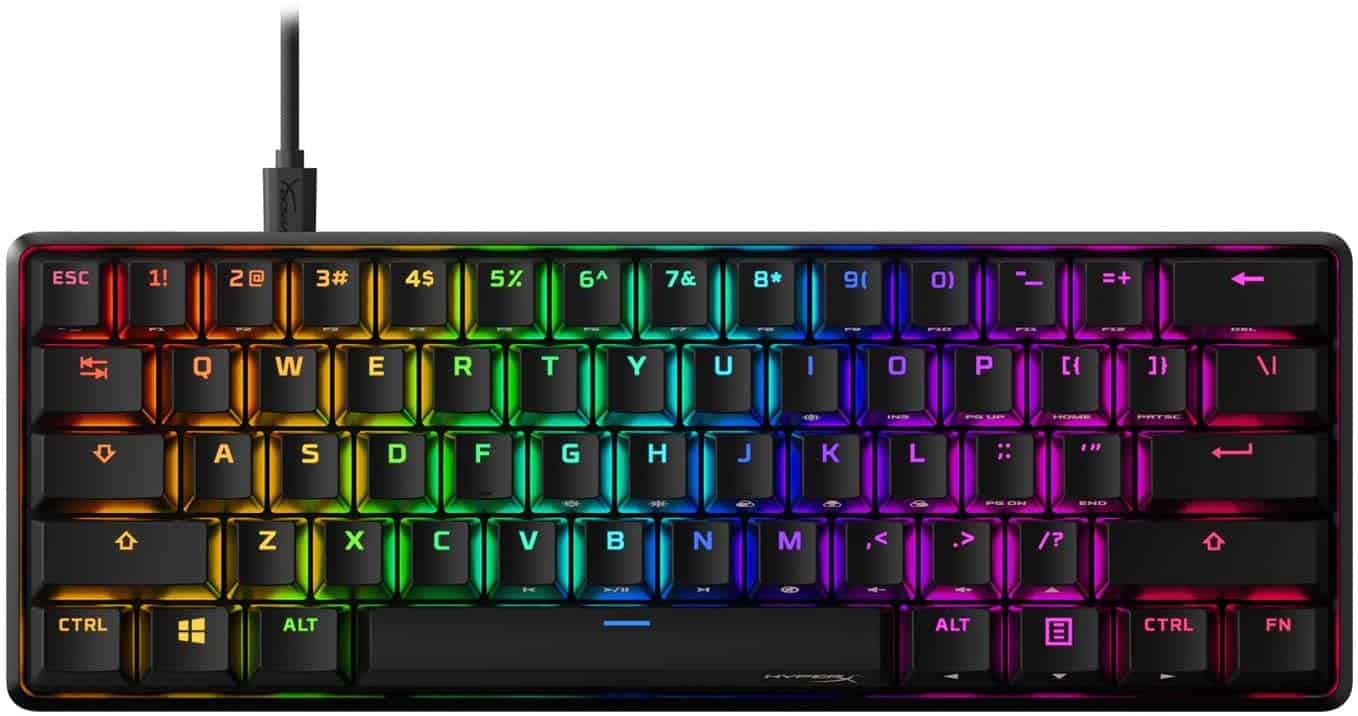 Pokimane prefers the compact tenkeyless HyperX Alloy Origins. The petite keyboard comes without most num locks freeing up more room for Pokimane's mouse. Housing the compact frame is an aluminum frame that is dotted with keycap spaces constructed from durable PBT material that is resistant to wear, friction, and solvents.
Combined, they render the keyboard sturdy and incredibly durable to last Pokimane through millions of keypresses in her marathon gaming sessions. The keys can be customized via HyperX NGENUITY, allowing for enhanced macros and select RGB lighting, among other game-friendly options.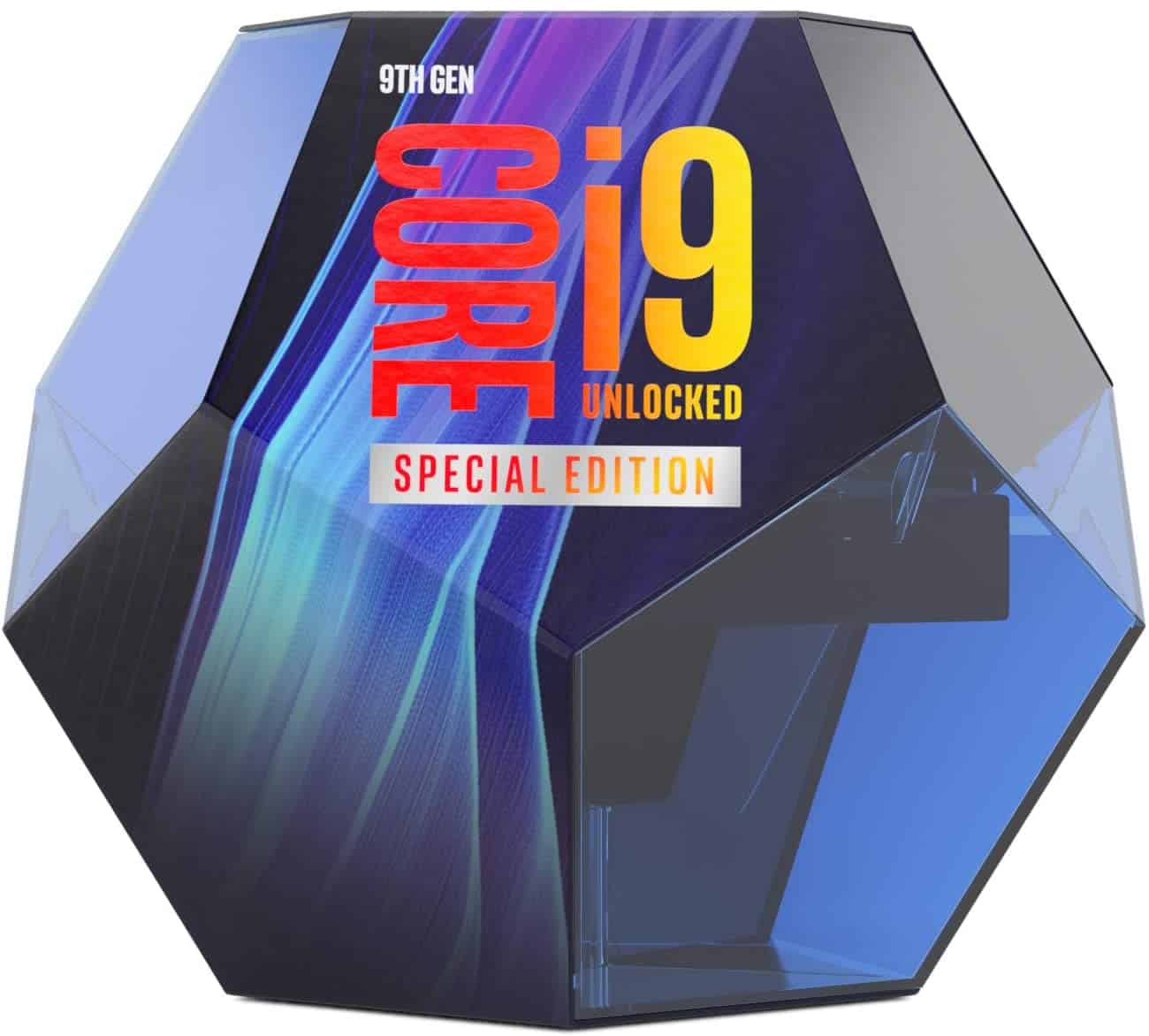 As I opined when reviewing Stableronaldo, who leverages the superb capabilities of this monstrous CPU, one can never go wrong with the i9-9900K. For starters, similar to the latest Hero Maximus series, this CPU comes with Intel's Optane memory that accelerates the loading of games Pokimane plays and recalls all her favorite settings and games.
Powering it through its loading and launching are 8 dedicated multitasking processors and 16-way multitasking threads that clock up to 5GHz. Thanks to these monstrous capabilities and blistering speeds, Pokimane's talent, and creativity have shone through the cracks of the ever-ballooning gaming industry.
Last on this CPU's list of must-mention features include support for up to 3 monitors, intel UHD graphics to enhance visual clarity, and a socket H4 LGA 1151 for expanded compatibility.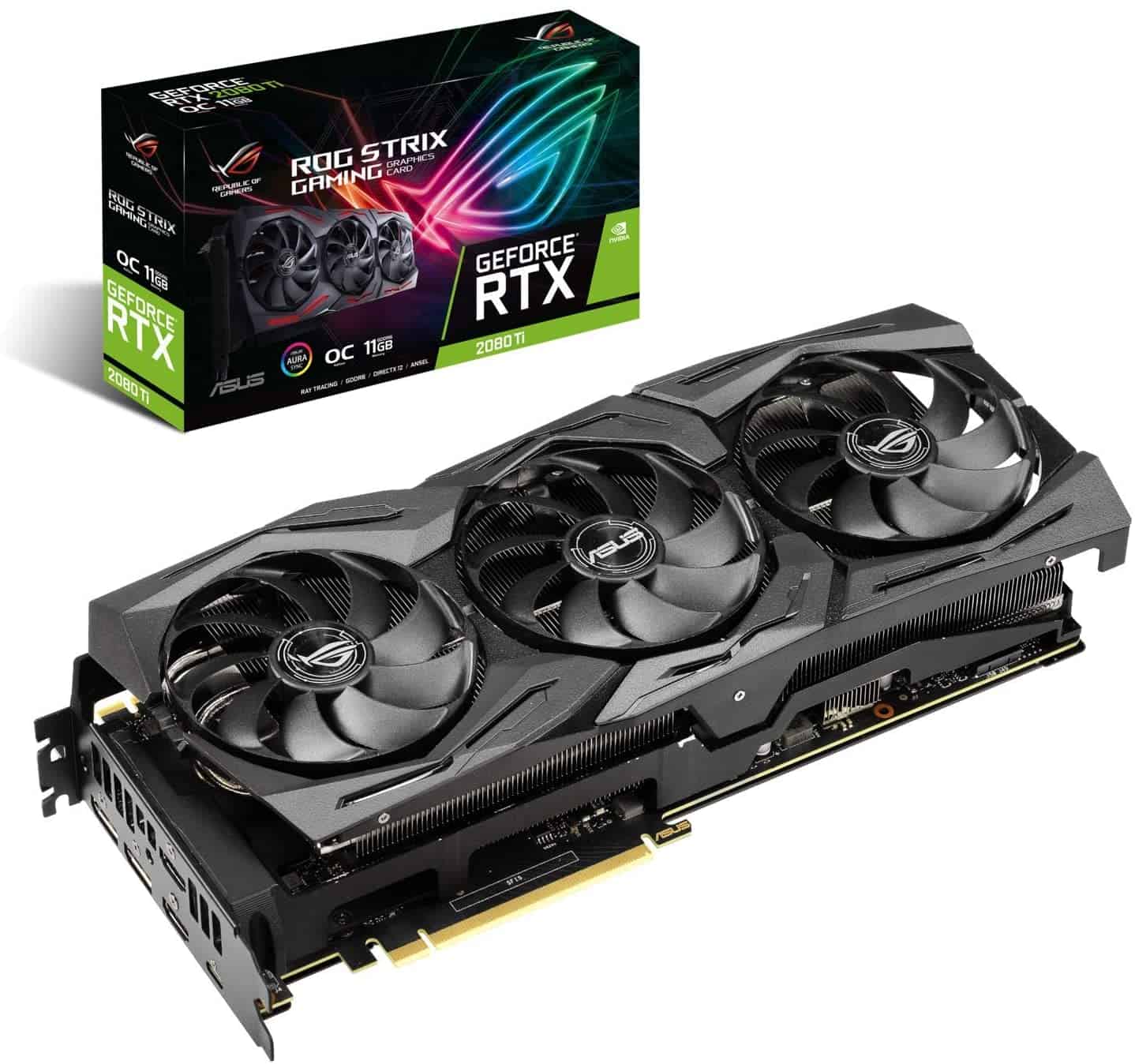 Like iiTzTimmy, Pokimane swears by the RGB-Lit RTX 2080 Ti. This impressive successor of the RTX 1080 comes with a whopping 11GB of GDRR6, allowing it to pump hundreds of visually clear videos and images.
It is built based on NVIDIA's Turing architecture, enabling her to enjoy immersive gaming characterized by high frame rates and low input lags. In terms of speed, it can clock up to 1200MHz and has a PCI express hardware interface. .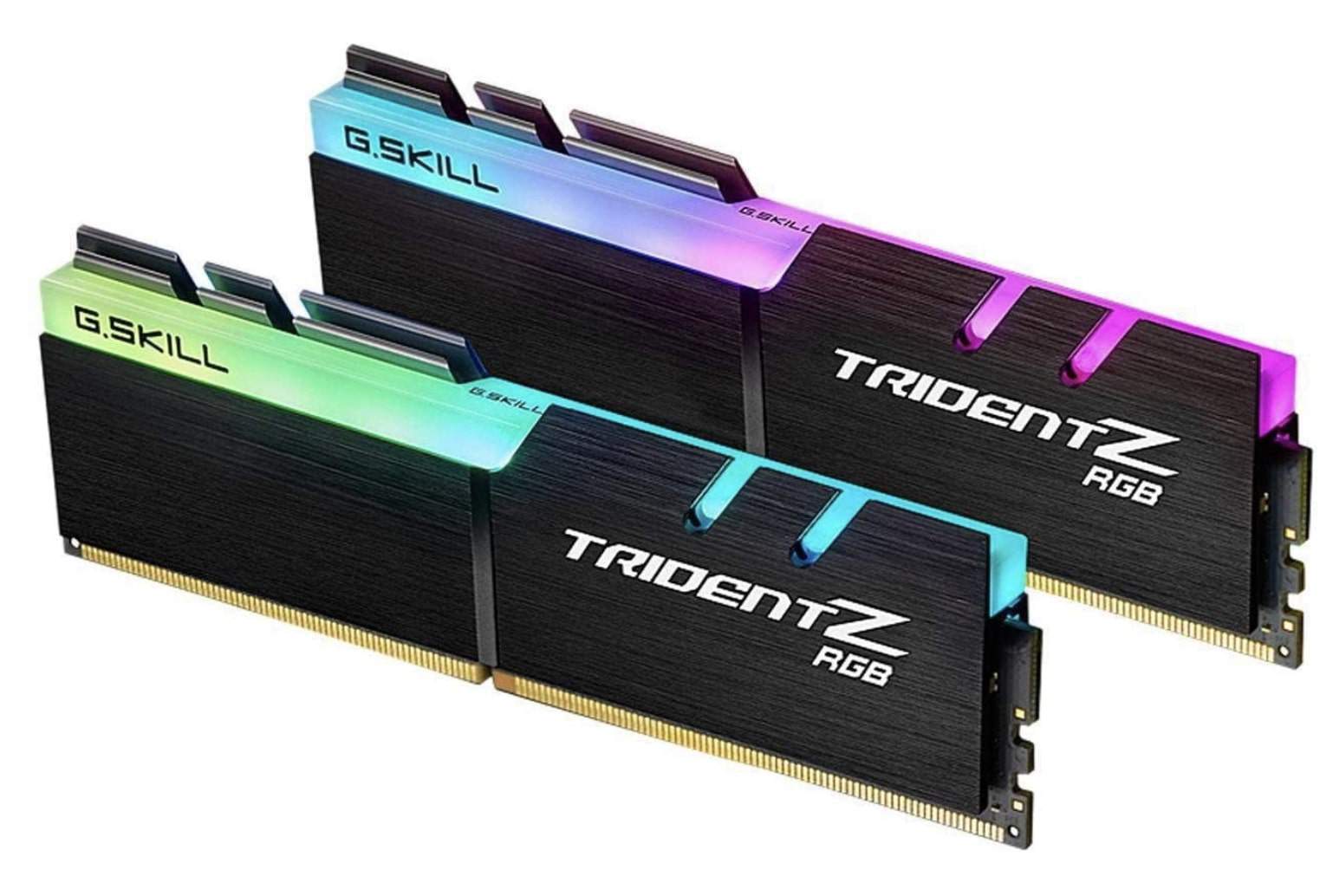 Like Germany's legendary Meridian guides writer Gronkh, Pokimane uses the G. Skill TridentZ RAM. This award-winning masterpiece comes with a fully exposed light bar illuminated with vibrant RGB LEDs. This is, in turn, beautifully merged with Trident Z heat spreaders that superbly absorb and dissipate any heat the RAM generates when in overclock mode.
Further, the RAM is forged from the highest quality components guaranteeing her uncompromised performance across all her gaming sessions. To better bolster this performance, the RAM supports XMP 2.0 profile, allowing her to switch to higher-rated overclock speeds whenever conditions are ideal.
The RAM comes in a 16GB kit containing 2 x 8GB modules, and is compatible with AMD Ryzen Series and has a 288-Pin.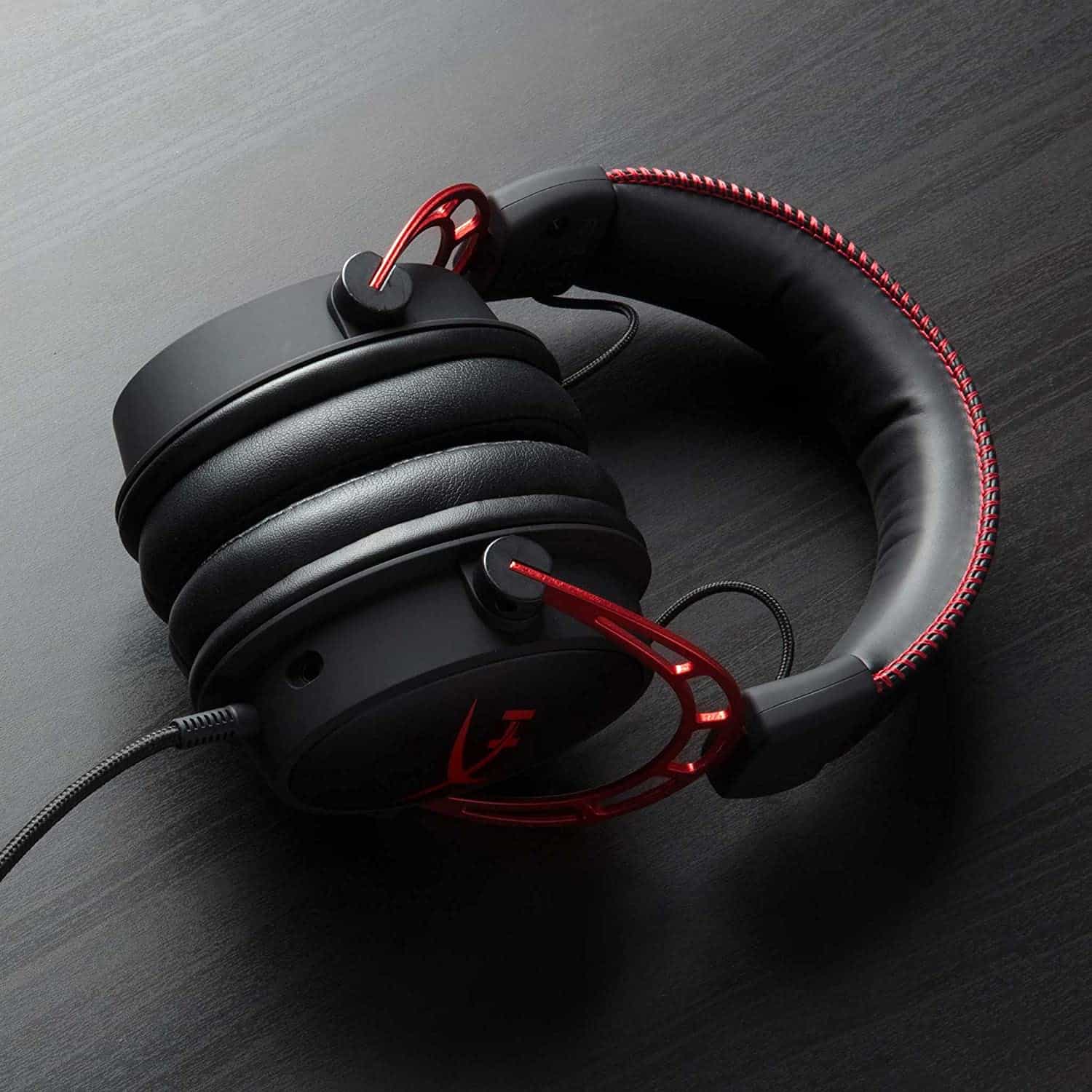 Providing distinctly cleaner, smoother, and high-quality audio for Pokimane is the HyperX's Cloud Alpha headset. The headset comes with HyperXTM Cloud Alpha's groundbreaking Dual chamber drivers that significantly cuts back on distortion, allowing Pokimane to enjoy crystal clear audio throughout her immersive gaming sessions.
Further, the headset comes with a detachable braided cable and noise-cancellation microphone, allowing Pokimane to double between listening and barking commands when gaming. Balancing between this versatility, functionality, and comfort is the headset's durable aluminum frame that is ingeniously covered with a pliable leatherette and a dense memory foam.
Crowning the irresistible features on this comfy headset is an in-line audio control that is compatible with PC, PS4, and Xbox One and a microphone frequency response of 50Hz-18,000Hz.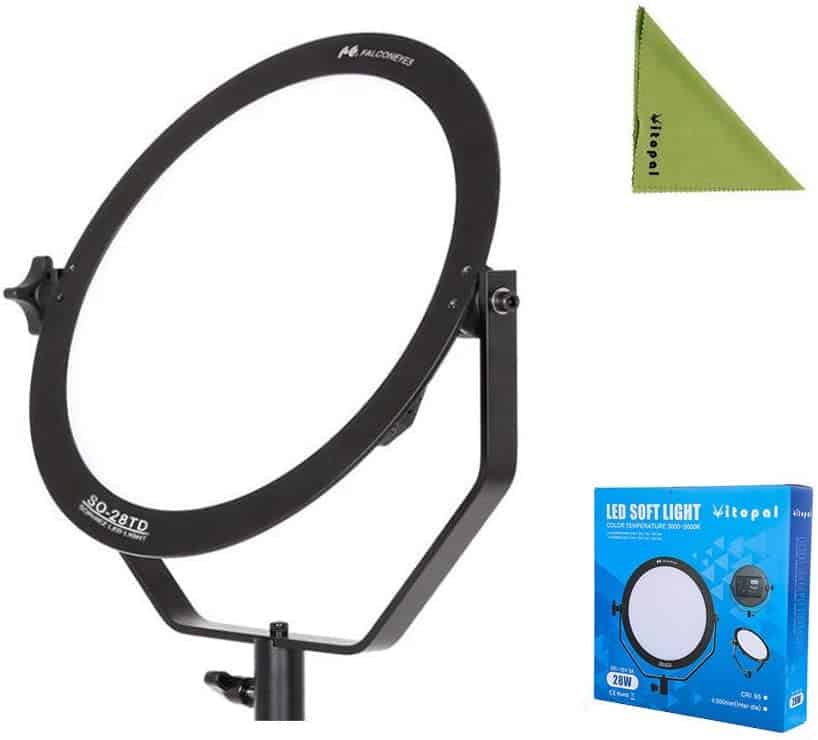 Like Asmongold, Pokimane has a Falcon Eyes lighting kit that beautifully illuminates her gaming workspace. The light has an LCD touch Screen control to allow her intuitively regulate her light.
Its other key features include 2.4G Mutual Control Technology, a 360 Degree U-Bracket and bicolor temperature ranging 3000K~5600K. Lastly, it can be powered by either an NP-F Series Battery power supply or be plugged into an AC power port.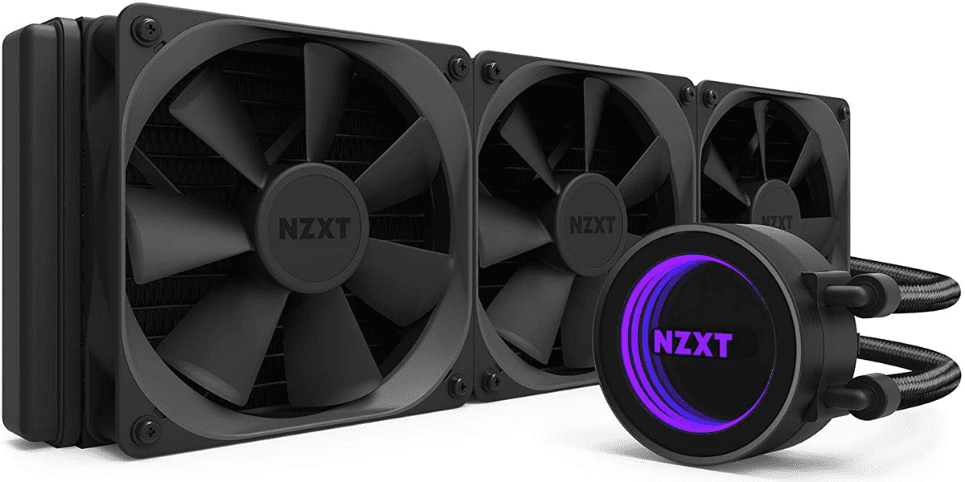 To appreciate her sponsor's support, Pokimane uses NZXT's Kraken X72 cooler. The X series cooler guarantees her exquisite setup, superb cooling, and stunning visual effects, all of which can be intuitively done.
Further, Pokimane, through the cooler's CAM software interface, can fine-tune her settings to give her the optimal performance her setup demands. Add this to a HUE 2 connector that gives her even more RGB options to best synch all her lighting and tell me what more she can ask for.
Other key features include an RGB lit liquid cooling, compatibility with multiple sockets, quiet performance, and durable mesh sleeves to strengthen the rubber tubing.
Pokimane's Mic Stand: RODE PSA1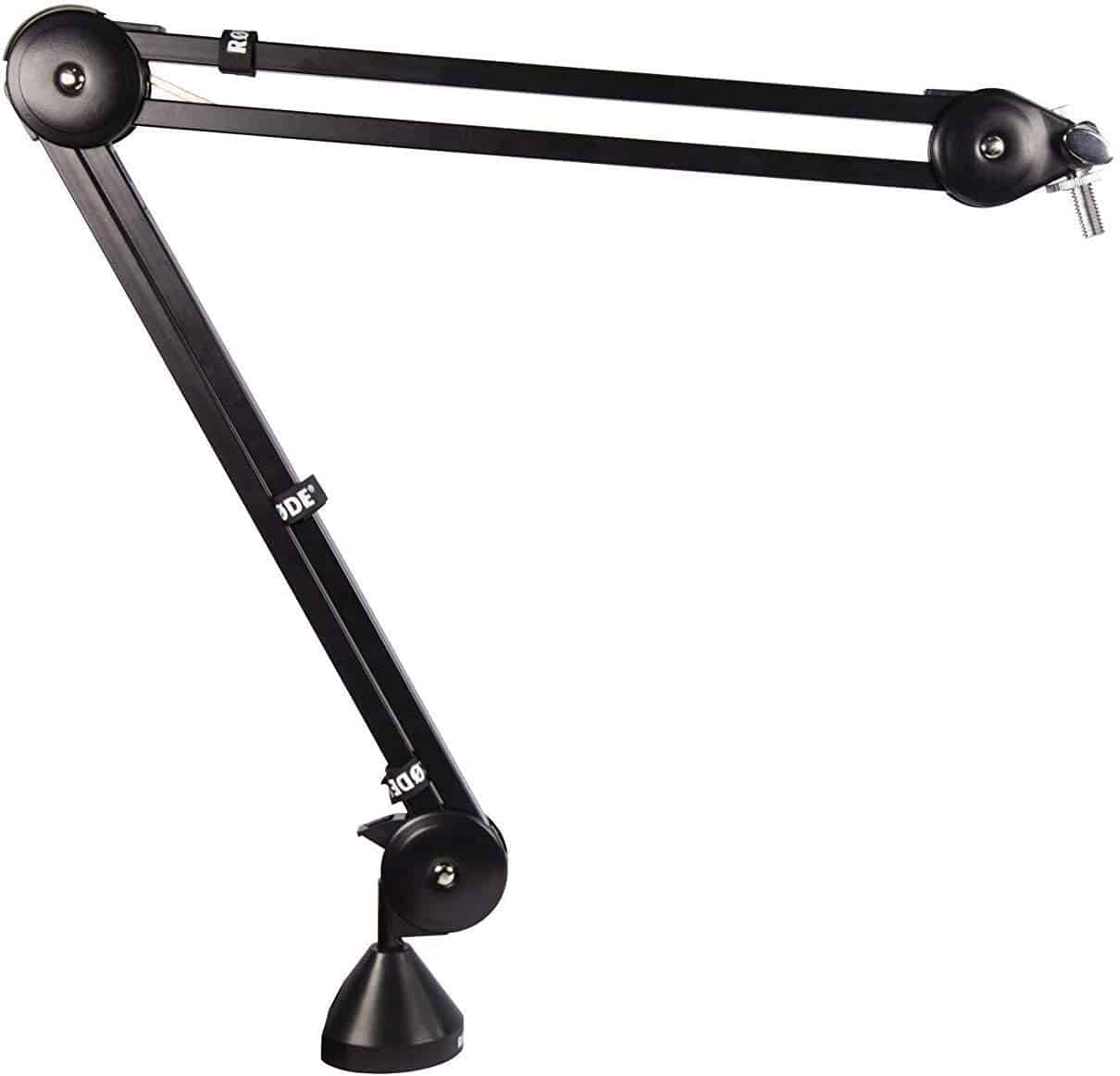 Versatility is the name of the game when it comes to mic stands. And what better boom arm best defines this other than the revered Rode PSA1 stand that is trusted by millions, including DrDisrespectand Fortnite legend Strahfe.
The boom arm comes in a slim solid design that is sturdy enough to bear the heaviest of mics, including Pokimane's Electro Voice RE-20. The arm boosts in-built spring mechanisms that allow her to effortlessly adjust angles or even rotate it through 360 degrees. Further, like is expected of a versatile boom arm, it stretches both vertically and horizontally for over 32 inches allowing Pokimane to tilt, swivel or even slide from any point on her gaming desk.

Like Kyedae, Pokimane's choice of mic is one of the industry favorites that I have often branded the standard mark for natural, clean, and crystal clear sounds. It is forged from premium grade material for durability and dons an internal pop filter to eliminate wordiness and breathiness for excellent close-in voice work.
Enhancing this audio clarity is a shock-mount apparatus that reduces vibration-induced noise so that only Pokimane's sarronating voice gets through. Pair this with a cardioid pattern that rejects any off-axis sounds while recording sounds with no coloration, and tell me what more anyone can ask from a mic.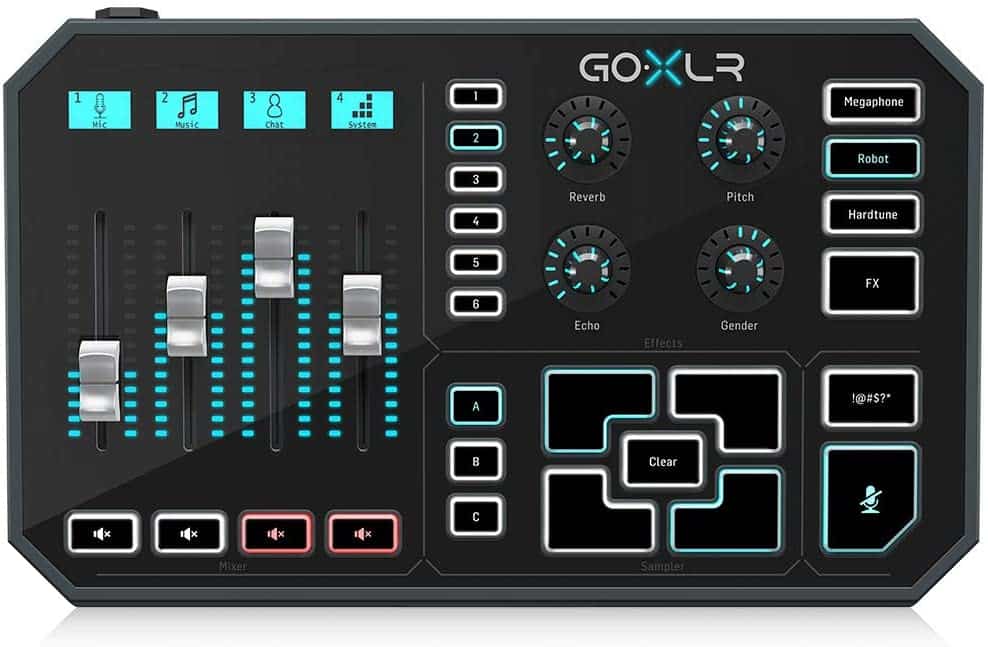 LikeKyedae, Pokimane knows the irresistible audio control the TC-Helicon GoXLR mixer empowers one with. This is why she has always leveraged this impressive hardware to manage her audio needs. For starters, the sleek mixer allows her to intuitively mix her audio in real time and tune her voice at the turn or push of a knob.
Further, the mixer comes with a 4-channel mixer, enabling Pokimane to swiftly control multiple sources in real-time. Pair this with customizable motorized faders to tune her voice to match changing gaming themes and tempos, and you will see why she swears by this mixer.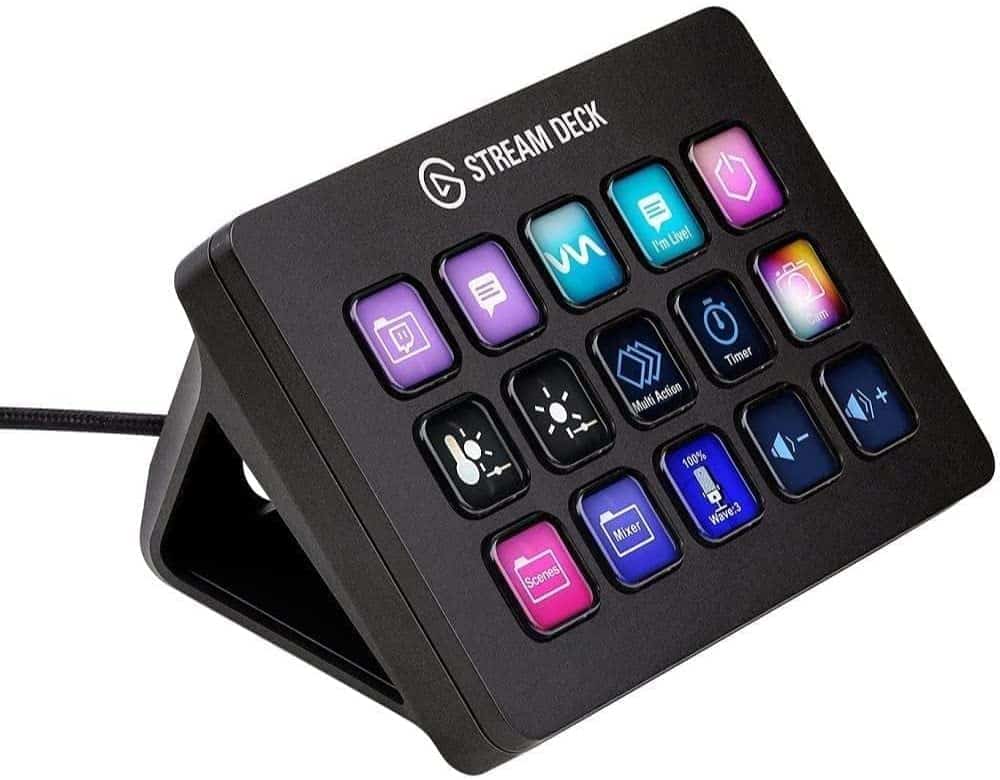 Like I noted when detailing AuronPlay's gaming exploits, the Elgato stream deck is a must-have for any serious gamer. This may explain why Pokimane has it precariously set within reach on her gaming desk.
Her choice of stream deck is Elgato's 15 LCD keys model, that is commonplace with established gamers. The stream deck allows her to customize it to don her lit merch, her sponsors' logos, and themes that match her gaming exploits or even mode.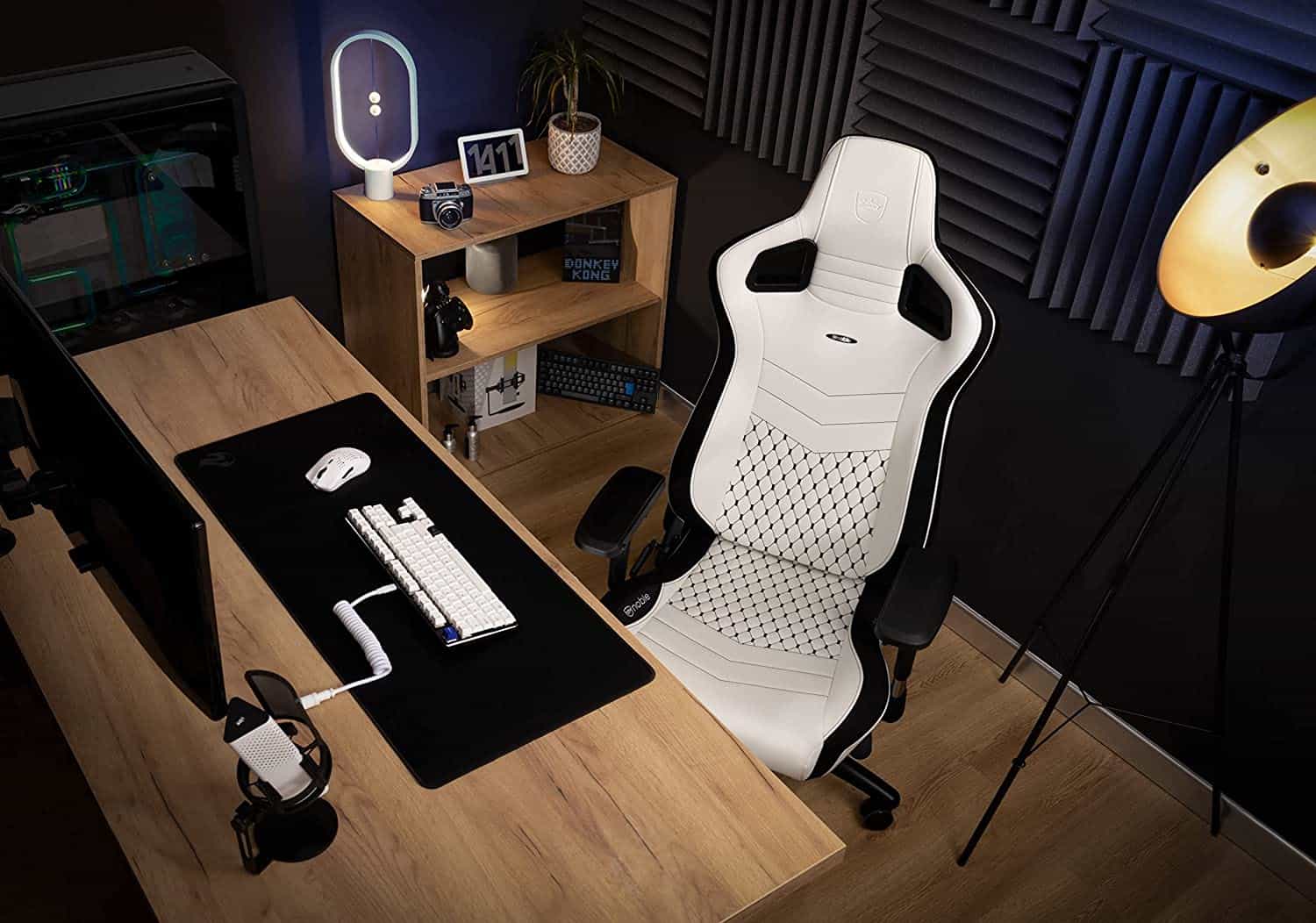 Unlike the many Herman Miller users within the gaming industry, Pokimane goes for the luxurious high-end Noblechair line. The chair has a robust and practical design that supports up to 265lb while still allowing for full functionality, including a sophisticated rocking mechanism.
Like most gaming chairs, it has comfortable hick PU faux leather and 55% freshly molded cold foam density for optimal breathability and comfort.
Other key features include flexible armrests that can be adjusted for up to 135 degrees and across four dimensions, an ergonomic solid steel frame with expert stitching, luxury-car support standard neck, and lumbar support cushions.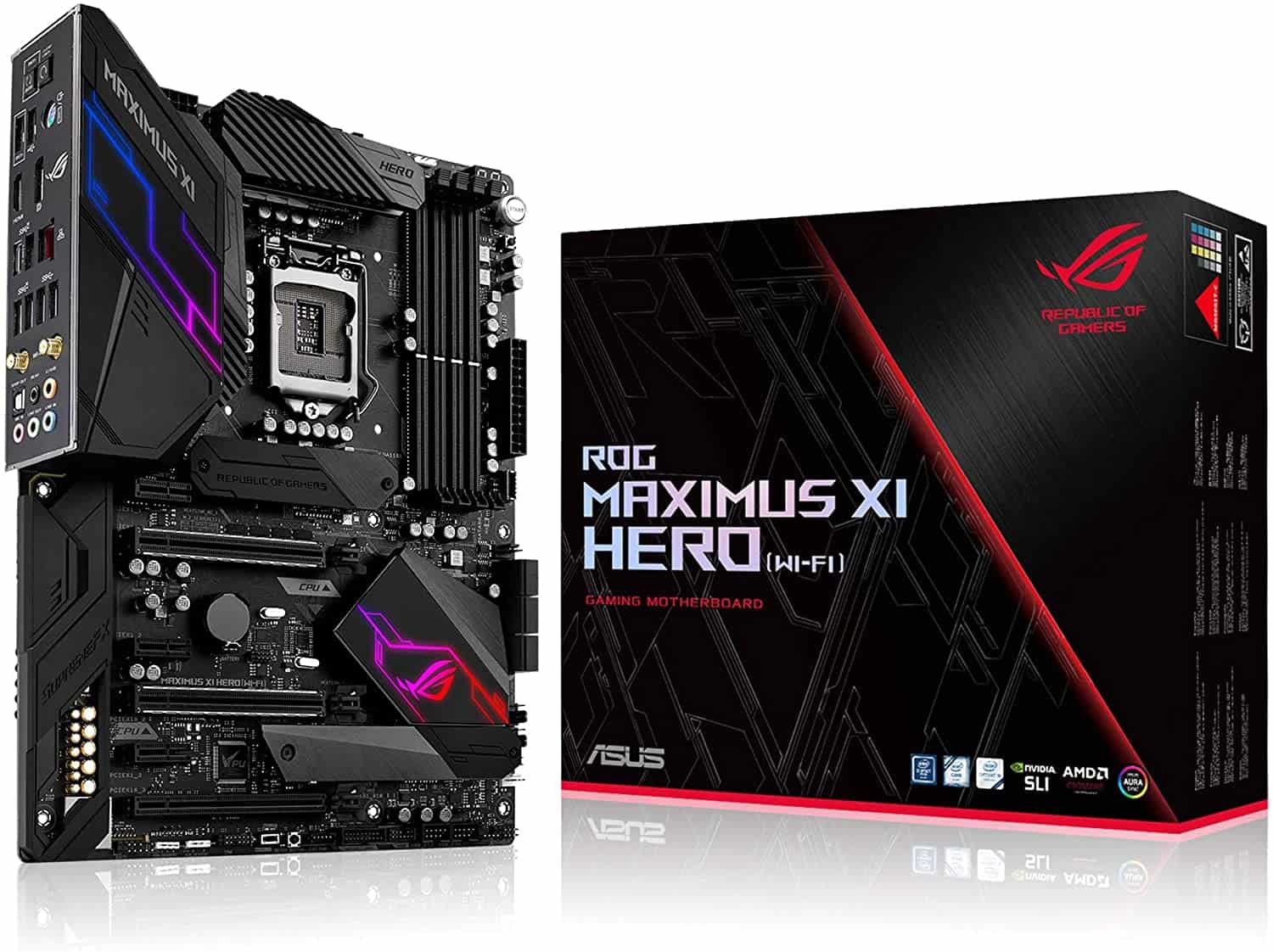 As I indicated when reviewing Daequan Loco and BadBoyHalo, you can always trust the Asus Z390 Maximus Hero XI to deliver a superbly superior experience in any game. The motherboard has a whopping storage capacity of up to 128GB. Pair this with an Intel Optane Memory, and you will be on the expressway of gaming in terms of load times and accelerated launching.
Another impressive gaming that Pokimane banks on is the motherboard's intelligent 5-Way Optimization feature. With this optimization, she enjoys the best overclock imaginable, while its smart, dynamic system cooling intelligently absorbs and dissipates any overclock heat generated.

Like BadBoyHalo, Pokimane fancies Samsung's 970 Evo SSD. The gaming SSD packs most, if not all, of the much sought-after gamer features. For starters, it is powered by Samsung's innovative V-Nand technology, allowing her to get enhanced bandwidth, low latency, and power efficiency.
Further, the SSD allows her to seamlessly clone her SSD, effortlessly transferring all her settings and in-game rigs at the click of a button. Pair this with breakneck read/write speeds backed by a limited 5-year warranty, and tell me what more a gamer can ask for.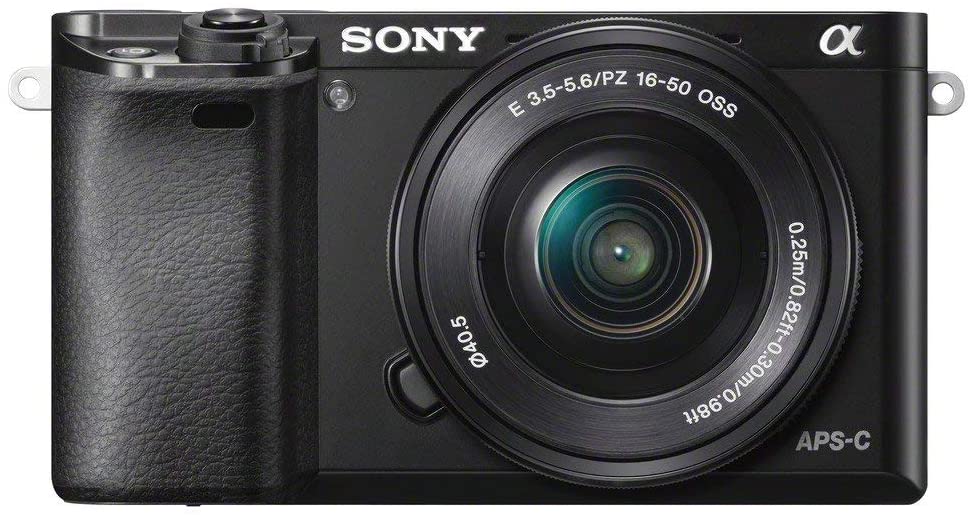 Like Juansgarnizo, Pokimane leverages Sony's lightweight Alpha A6000 camera. The camera banks its 24MP to capture the most detailed videos and images that Pokimane can instantly share with her fans via Wi-Fi and NFC.
In tandem with advancing technology, the camera can effortlessly connect with smart devices allowing it to be wirelessly controlled from a centralized location. Pair this with accessible multiple intuitive controls that answer to Pokimane's whims and tell what better option she could have passed this priceless piece for.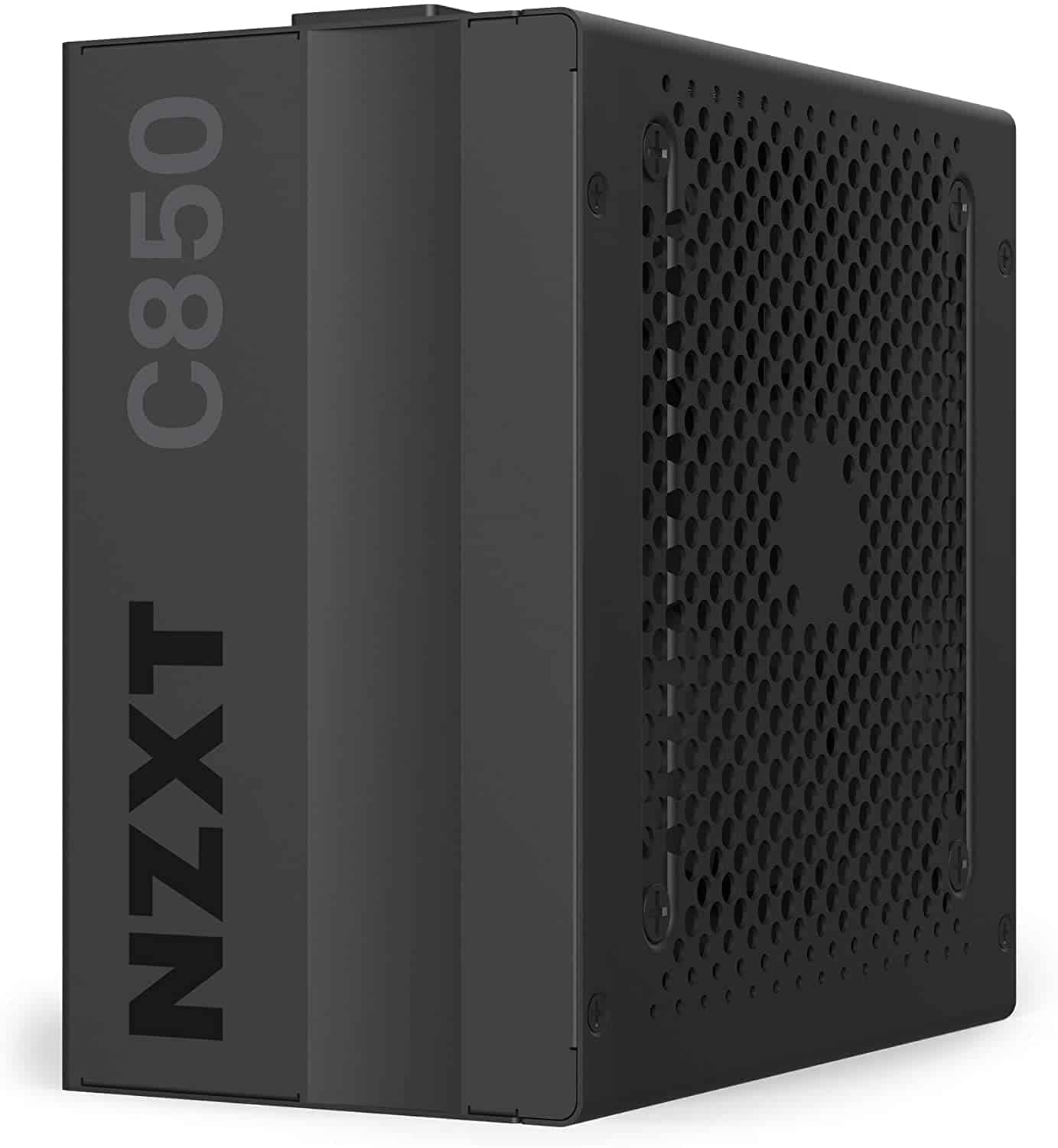 Like other gaming enthusiasts that value their rig, Pokimane leverage one of the industry's leading computer case to protect her setup against power surges. The 80+ -Gold certified power supply unit is powered by hybrid silent fan control that quietly pumps and regulates her wattage power allowing her to focus on winning.
Further, the PSU comes in a compact yet modular design, allowing her only to connect the power cables she needs for a cleaner and clutter-free gaming space. Even more impressive is that cables are sleeved, preventing them from fraying as they resist heat damage for better longevity.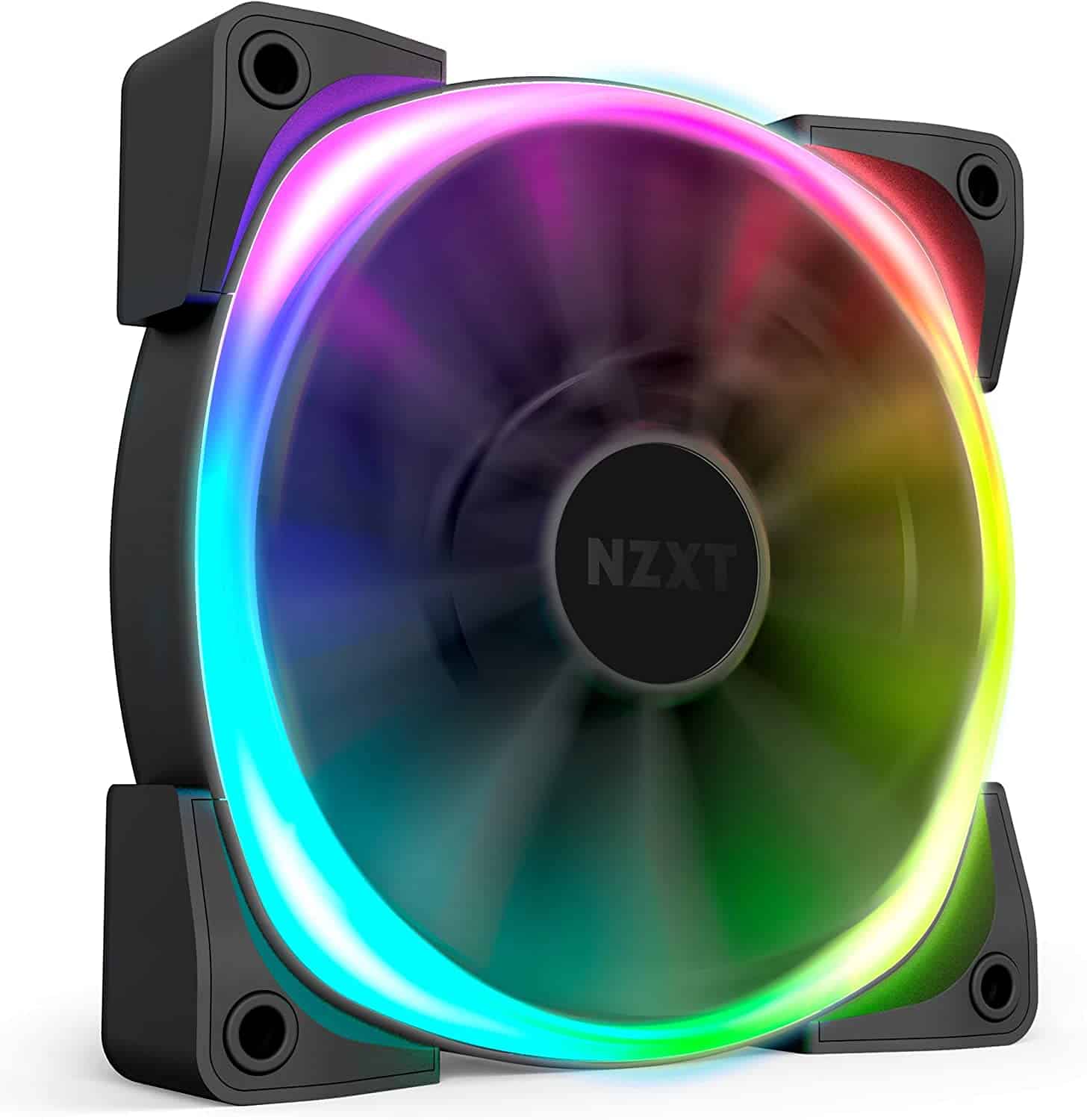 Supplementing Pokimane's cooling efforts achieved through the Kraken X72 are NZXT's RGB-lit fans. The CAM software customizable fans allow her to connect up to five fans per channel or mix-and-match with any HUE 2 accessory in any channel and synchronize, making for a stunning lighting effect.
Further, the fans use patented fluid dynamic bearings that are consistently lubricated, reducing overall bearing noise for a quieter performance. Other key features include uniquely shaped light guides to enhance visual effects and PWM static pressure fans to boost overall airflow and pressure.
Pokimane's Family
All my credible sources state that Pokimane is single as of this writing. Nevertheless, she has been romantically linked to some of the steamers she collaborates with, including Mizkif, HasanAbi, and Kevin, all of whom she claims are just friends.
Pokimane's Net Worth and Career Earnings
Pokimane's current net worth is $2-3M, which I expected considering her vast online influence and substantial social following. Below, I'm diving into her notable sources of revenue.
Twitch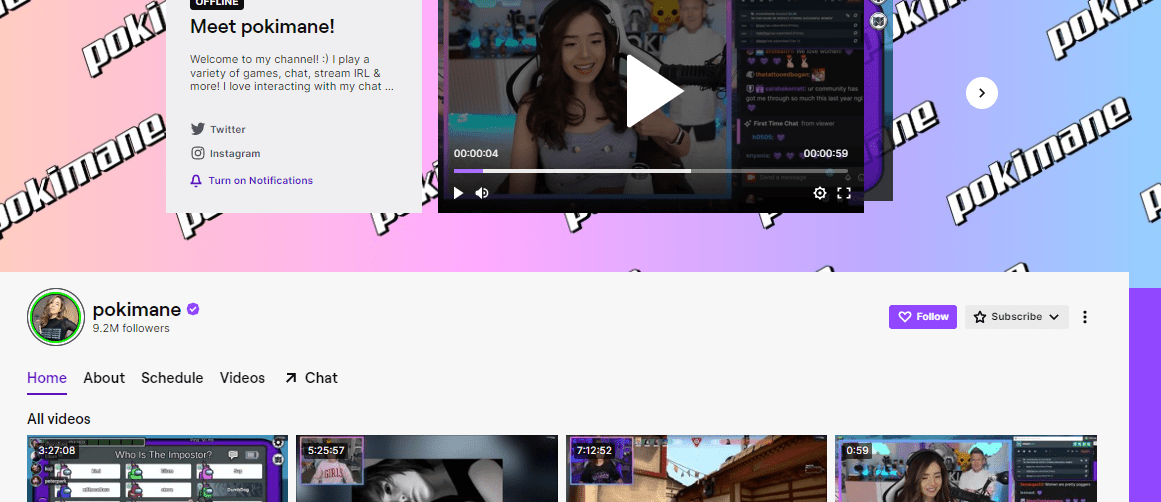 I'm sure Pokimane's Twitch earnings have greatly boosted her net worth. I was impressed to find her on the list of this platform's top 100 highest-earning streamers between August 2019 and October 2021, which was leaked last year. And as I thought, she was the first female to appear on it, having pocketed $1,528,303.11 within that duration.
Intriguingly, Pokimane had made more than many prominent male streamers at the time, including her counterpart, Ninja, Gronkh, Sodapoppin, NickEh30, and ImperialHal.
As of this writing, I believe she's still making a killing on this platform where she streams exclusively. Her sessions fetch up to a million viewers, and she's already amassed 3,020 paid active subs. The latter alone could translate to at least $7,550 monthly if they're of the lowest tier and twice or thrice that amount if they've subscribed to her channel at higher tiers.
YouTube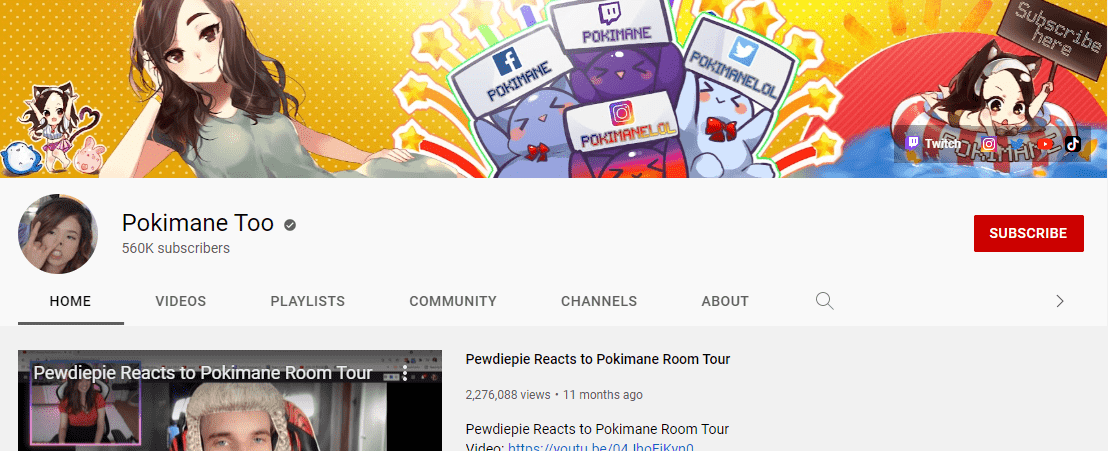 My research indicates that Pokimane receives $2400 – $37900 monthly in YouTube payouts, thanks to her five channels.
Pokimane's primary YouTube channel has accumulated 617,006,672 views. The others, Pokimane Too, Pokimane VODs, poki ASMR, and imane, have over 200M views collectively.
I trust that Pokimane also earns from Offline TV's YouTube channel since she's the co-founder of this group and is also an active member. So far, it has amassed 3M subs and 523,351,657 views.
Obviously, the sum she receives is not as much as what she makes from her own channels since OTV's revenue is probably divided among its creators.
Sponsorship Deals
With Pokimane's lucrative streaming career, I'd be surprised if she didn't have any endorsement deals helping her bring in a handsome amount. Her pool of sponsors comprises famous brands such as CashApp, Postmates, and NZXT.
Competitive Play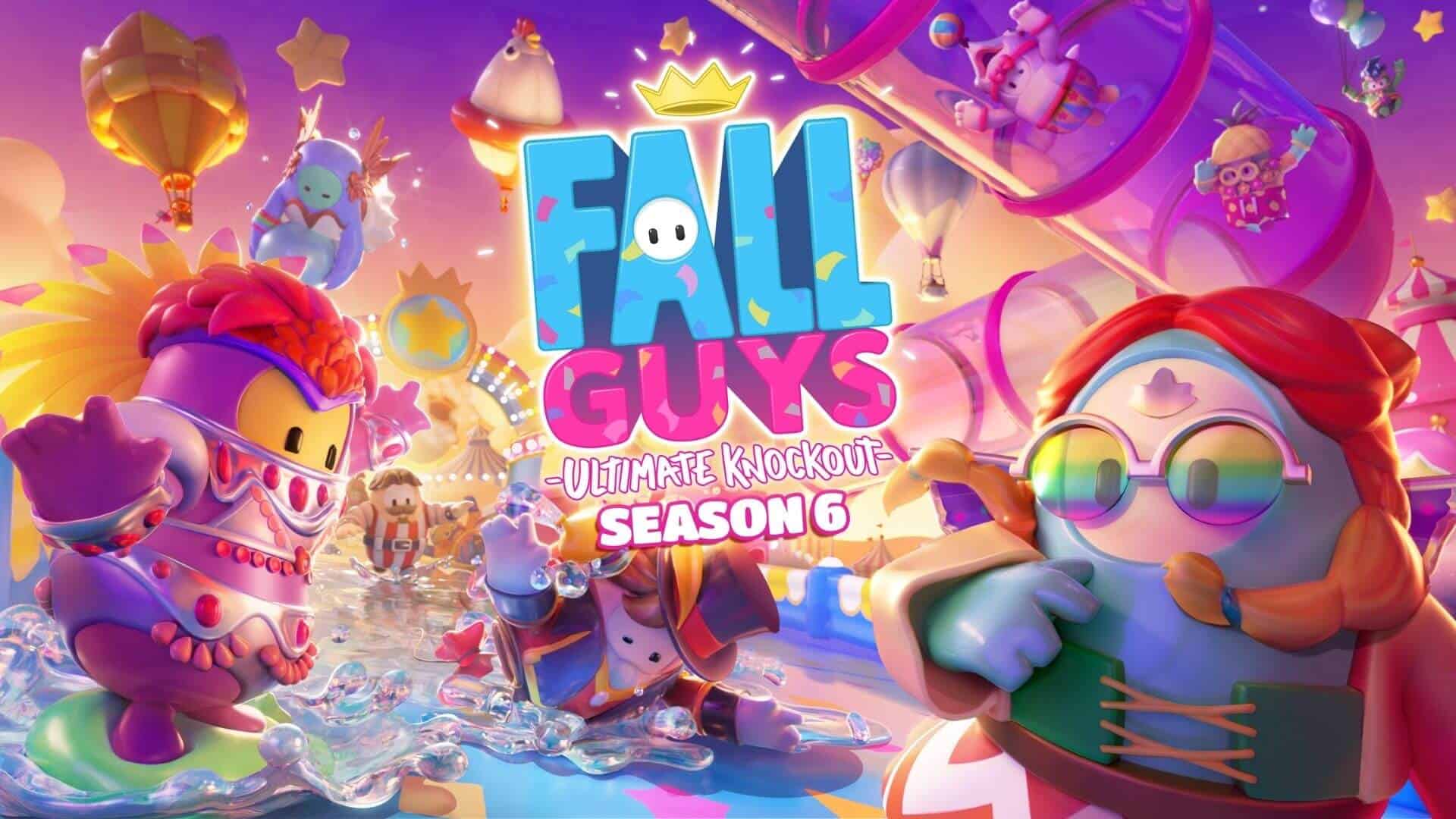 I admire how Pokimane isn't afraid to show up at competitions and show off the remarkable gaming skills she has up her sleeve. As of 2021, she had participated in 12 tournaments, won three, and brought in $36,522.51. The titles she played were Fortnite, Chess.com, League of Legends, Valorant, Teamfight Tactics, and Fall Guys.
Pokimane participated in 10 events as an independent gamer and played the remaining two games for Team SoloMid. Therefore, the latter only accounts for $2,525.00, 6.91% of her total prize pool cash.
Unlike FazeSway and Hafu, Pokimane earned no money through competitive play before she turned 18. Factually, she participated in her first gaming event when she was 22. That year, she played six games competitively, more than she did when she was 23, 24, and 25.
Merch Sales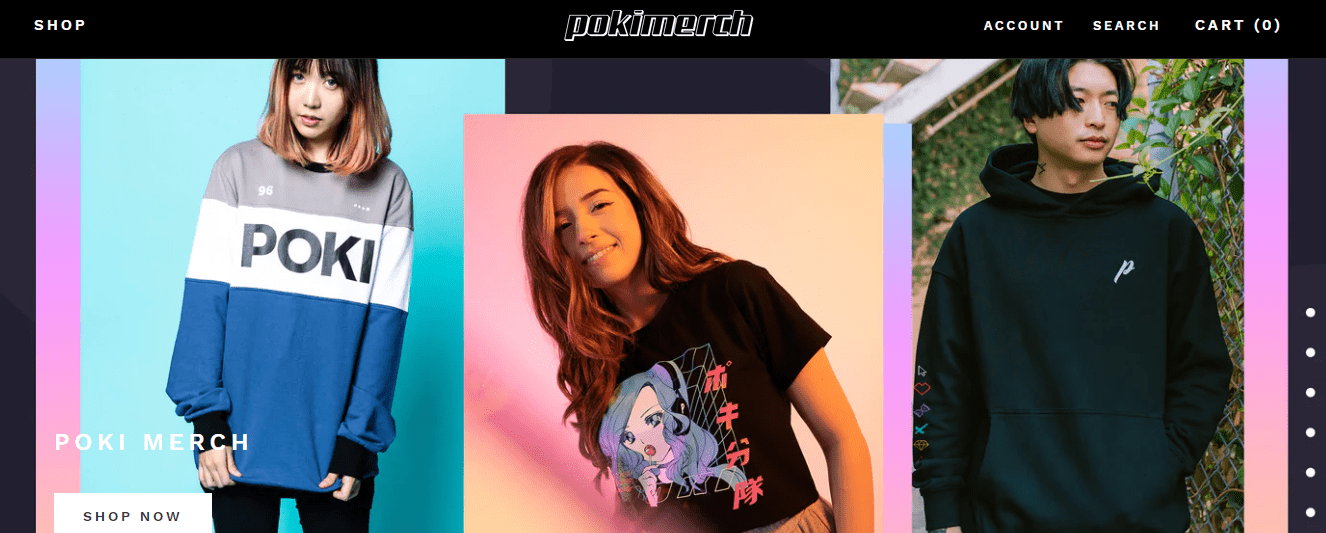 With millions of fans, I think it's only logical for Pokimane to sell merch, and she has proved quite good at it. I checked out her online store and was blown away by the impressive intuitive design that makes navigating it effortless. I found sought-after products in her collection, such as sweatpants, hoodies, t-shirts, and gaming gear.
Like any other shrewd entrepreneur, Pokimane has kept her proceeds secret. But I have a feeling she could have earned a significant sum off this business activity.
Other Ventures
Besides the income sources I've mentioned above, Pokimane has earned from other endeavors. For starters, she's a partner at Jacksepticeye, and Markiplier's fashion company, Cloak. And she also serves as this brand's creative director.
Additionally, Pokimane is the Chief Creative Officer of RTS, a brand consulting and talent management company she helped establish in 2021.
Then, she made a cameo appearance in Shawn Levy's Free Guy, alongside Ninja. Speaking of which, I don't think it was a coincidence that Twitch's most-followed female and male streamers were featured in this film.
Pokimane could also have brought in some money by appearing in Bella Poarch's Inferno music video.
Pokimane's Retirement and Post Professional
I can affirm that Pokimane will be around for a long time. She renewed her multi-year deal with Twitch in February 2022, meaning she'll continue streaming exclusively on this platform for several years. If her fanbase and zeal continue to grow, she could re-sign with the website again.
Pokimane's Merch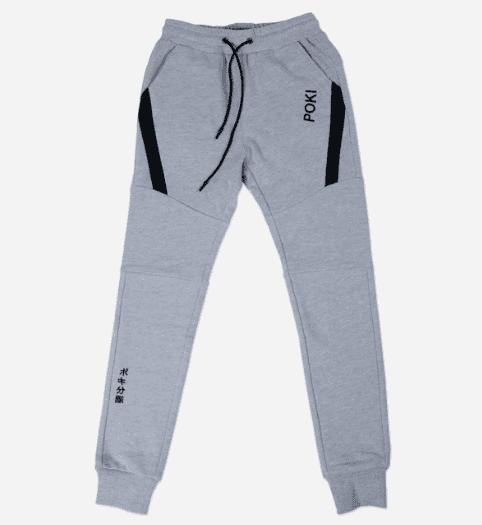 If you ask me, we're in the golden age of joggers, and you ought to get a stylish pair like this one to don any day. It's made from a comfortable, lasting 80% cotton/20% polyester fabric that gives you value for your money. I was also impressed by its quality embroidery detailing, drawcord, custom paneling, and color blocking.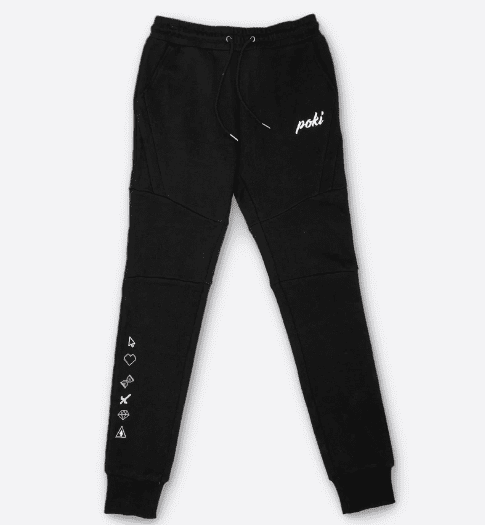 Supposing you'd like another pair of classy sweatpants, I suggest you purchase this option, available in black. It's manufactured from 100% French terry cotton, making it durable and machine washable. Besides, this piece of clothing doesn't wrinkle easily, plus it comes with a beautiful custom three-panel front, two rear zipper and front pockets, and tonal drawcords.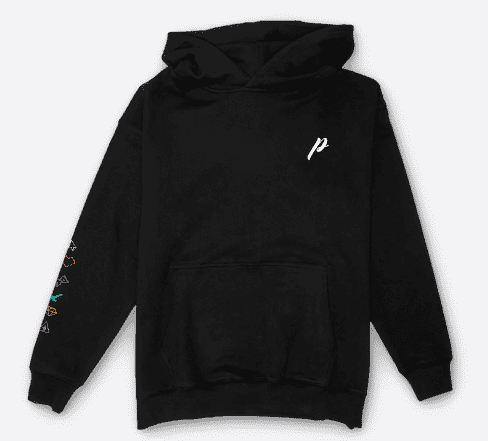 This chic hoodie matches the pair of sweatpants above, so I recommend it if you want to take your style up a notch. Like the jogging bottoms, it's also made from quality French terry cotton, assuring you of handy benefits such as durability, comfort, early maintenance, and minimal wrinkling. Contrary to most hoodies on the market, this option doesn't feature a drawcord at its hood, but it doesn't make it any less stylish.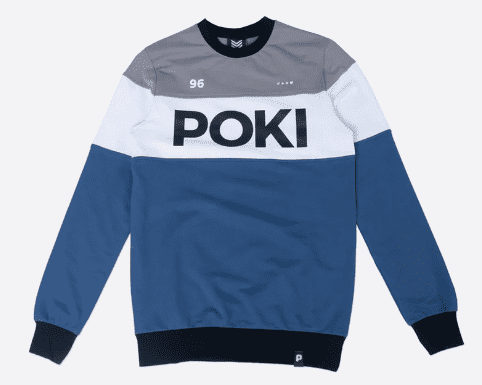 I'd encourage you to get this block sweater if you're hunting for an elegant one designed for everyday wear. I was taken with its custom color block panels and screen print detail. The fact that it's finished with a durable woven label is also a fine touch. And what's more, this crew sweater's body comes with lasting cotton fabric that is exceptionally soft on the skin to maximize your comfort.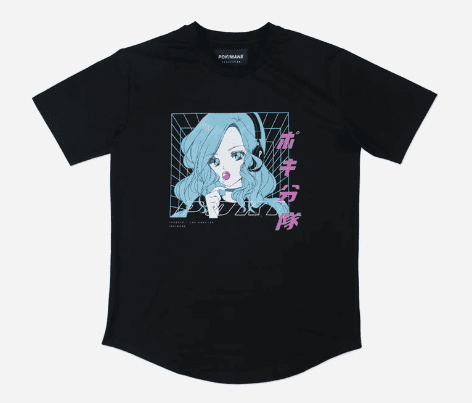 Check out this premier crewneck tee that is soft, comfy, and a bit stretchy, thanks to its 95% cotton/5% elastane fabric. I was captivated by the silk-screened anime graphic on its front and the curved hem, which makes it fancier. Moreover, Pokimane provides it in sizes XS-3X, so it's easy for most of her fans to order their fits.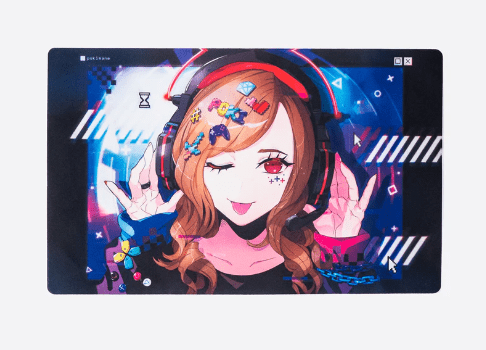 Here's one of the most beautiful mousepads I've seen in a long time – it's precisely what you need to improve your mouse's performance. It comes with full graphic art that renders it super unique. Then, it has a non-slip rubber base to prevent slipping, even when you're playing the most action-packed games. I also like its smooth cloth surface to deliver the resistance you require to start or stop swift movements in-game.
Frequently Asked Questions about Pokimane
Question: Is Pokimane Dating Mizkif?
Answer: I've noted that Pokimane and Mizkif spend a lot of time together, creating content or having fun, but they're not dating. They've even insisted that they're just friends, despite some fans assuming they're in a secret romantic relationship.
Question: Why is Pokimane incredibly popular?
Answer: I attribute Pokimane's massive fame to her large following on Twitch, plus she's among the most talented female players in the gaming world.
Question: Is Pokimane really a millionaire?
Answer: Yes. I can confirm that Pokimane has made millions from indulging in various income-earning ventures, including streaming, creating YouTube content, and selling merch.
Question: What's Pokimane's largest prize from a single gaming competition?
Answer: My research shows that the highest sum Pokimane has brought in through competitive gaming is $10,947.51 from her first-place win at the GlitchCon 2020 Super Team Showdown – Fall Guys.
Question: Does Pokimane have a Fortnite emote?
Answer: Yes. As of this writing, Pokimane has a Fortnite emote, like Ninja.
Recommended Reads:
Research Citations