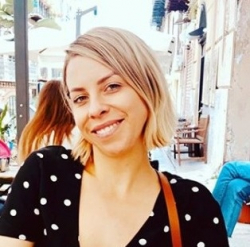 Latest posts by Jodie Chiffey
(see all)
Jay Won, popularly known as Sinatraa, is an American esports athlete, Twitch streamer, YouTuber, and internet sensation.
I've been assessing expert video gamers' careers and personal lives for over a decade. And I couldn't help but notice Sinatraa, who has achieved considerable success, despite being in his early 20s. Although his main focus in gaming is Valorant and Overwatch, he still explores other games, including Just Chatting, Grand Theft Auto V, Apex Legends, and New World.
Sinatraa's Twitch channel has 1.6M followers. So unlike players and content creators such as xQc, Ninja, Shroud, Quackity, Heelmike, AuronPlay, and Loltyler1, he's not in the pool of the top 50 most-supported streamers on this platform. But like them, he's also made a great deal of cash through entertaining his online audience and competing in gaming events.
Are you hoping to learn more about Sinatraa? Check out my in-depth guide of his private and professional endeavors in this Sinaatra bio, beginning with these quick facts!
Sinatraa Bio Facts
| | |
| --- | --- |
| Real Name | Jay Won |
| Birthplace | United States |
| Birthdate | March 18, 2000 |
| Nickname | Sinatraa |
| Height | 6 feet |
| Nationality | American |
| Zodiac Sign | Pisces |
| Siblings | Sinatraa has an elder brother |
| Children | N/A |
| Spouse/Partner/Girlfriend | Sykkuno is dating Emmyuh |
| Games Played | Valorant, Overwatch, Apex Legends, Grand Theft Auto V, Just Chatting, New World, Apex Legends, Call of Duty Warzone, etc |
| Net Worth | $1-$5M |
| Social Media | Twitch: sinatraa, YouTube: Sinatraa, Twitter: @sinatraa, Instagram: Jay Won |
| Awards | Sinatraa won the Overwatch League MVP award in 2019 |
| Last Updated | July 2022 |
Sinatraa's Birthplace and Early Life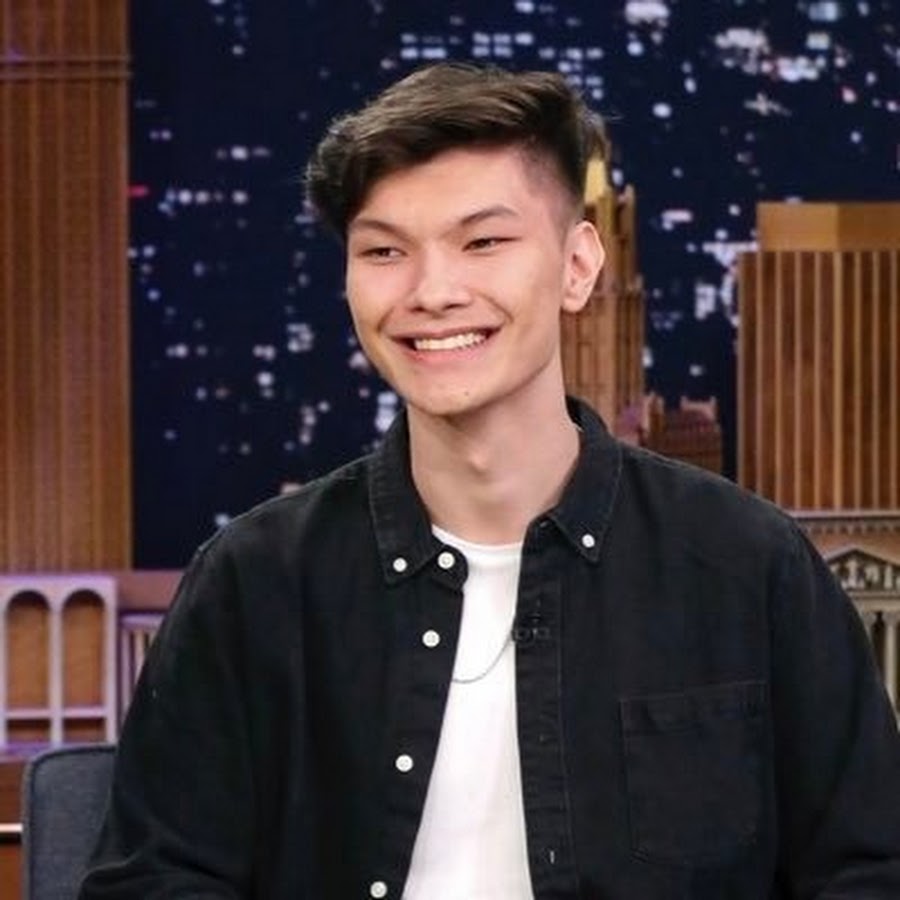 Sinatraa was born in Shoreline, Washington, US, on March 18, 2000.
I scoured multiple sites to find info about his family, but their identities haven't been published. Even so, I discovered his father hailed from South Korea while his mother is German.
Sinatraa has an elder brother, and they've always enjoyed spending time with each other.
He went to Shorewood high school, where he played baseball besides studying.
Sinatraa didn't finish his high school education because he wanted to pursue gaming. His parents supported his decision, which I think pushed him to become one of the best players in the competitive scene today.
How Did Sinatraa Get Started Gaming?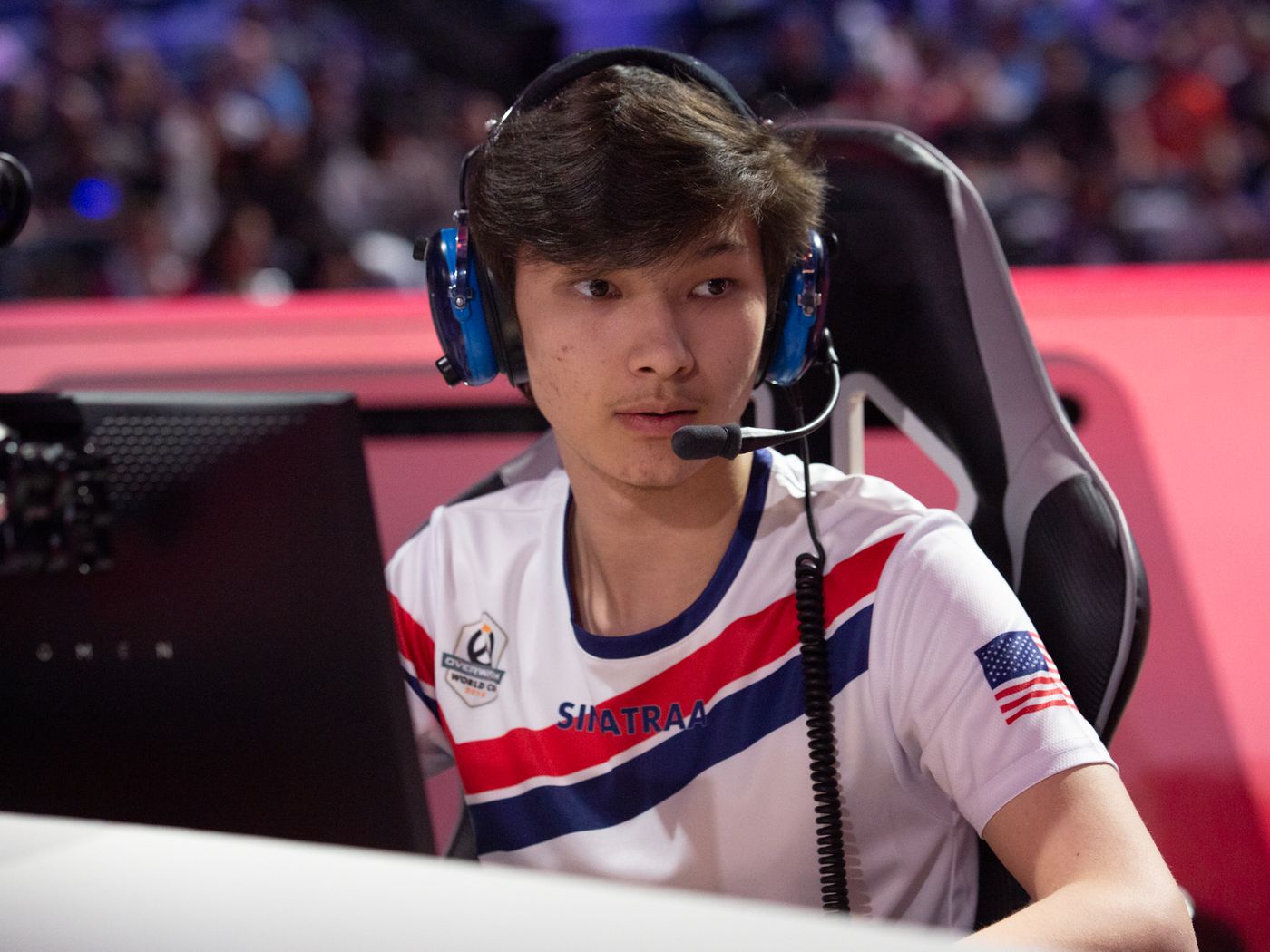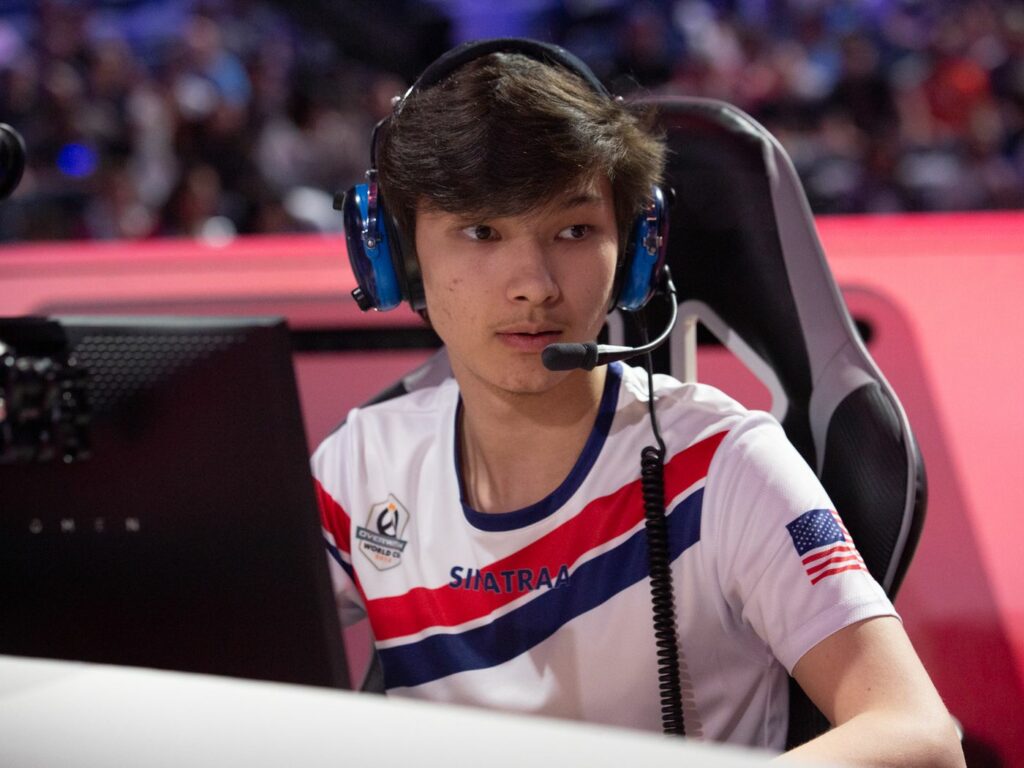 At 5, Sinatraa played video games with his brother on their PlayStation 2. He was particularly fascinated by first-person shooters like Counter-Strike, Call of Duty, and Halo.
He loved gaming so much that his mom threatened to deter him from doing it if he didn't keep his grades up. Therefore, he tried to balance enjoying his favorite games and studying for as long as possible.
When Sinatraa was 12, it dawned on him that becoming an esport athlete was his calling. But he wasn't quite sure about it until he turned 14. This was around the time he began taking his gaming more seriously.
Two years later, at 16, he joined his first esport company.
Professional Gaming Career
Selfless Gaming was the first team Sinatraa joined after his top ranking in Overwatch's competitive mode. Tragically, it was disbanded in July 2017, prompting him to look for alternatives as he badly wanted to advance his pro gaming career.
Fortunately, the odds were in his favor because the spotlight shone brightly on him shortly after. I also believe his determination played a huge role in his big break, which he got after playing for Team USA at the Overwatch World Cup in 2017. His stellar gaming skills attracted the attention of many teams.
There was even a bidding war, with NRG Esports and Cloud9 fighting to sign him.
At first, he settled for Cloud9's London Spitfire. But he changed his mind after talking things through with his folks and NRG Esports. Eventually, he chose the latter's San Francisco Shock. Then, he was only 17 and wouldn't qualify to participate in league matches until he became a legal adult.
In 2020, Sinatraa announced he was quitting his professional Overwatch career to pursue Valorant. I was awed at how quickly he established himself as one of this game's best players, especially after he joined Sentinels in April of that year.
Following Sinatraa's sexual abuse allegations in 2021, Sentinels suspended him. The company later replaced him with Tyson "TenZ" Ngo after changing its Valorant roster.
Achievements
Despite having his career-changing setback in 2021, Sinatraa's achievements are hard to dismiss. For starters, he has won various Overwatch and Valorant tournaments, and even bagged the 2019 Overwatch League MVP award.
Besides, I think it's inspiring that Sentinels chose him as one of the first members of its Valorant division, created in 2020.
The Overwatch League even released his MVP skin to honor him but changed it after his ex-girlfriend Cle0h came forward with sexual harassment allegations against him.
Sinatraa's Videos
I clicked on this video mainly to grasp what happened between Sinatraa and his ex, Cleo Hernandez. If you're just as curious, watch it as it provides evidence brought forward by the latter as she alleges that the popular video gamer verbally, emotionally and sexually abused her. But was Sinatraa found guilty? Check out this update on how things panned out after the investigation by Riot Games.
If you've never watched any of Sinatraa's streams, I think you should watch this compilation of some of his best moments in the gaming room in 2021. I gathered from it that he's unquestionably a world-class Valorant player destined for greatness. The tremendous enthusiasm he displays as he attacks his opponents proves that gaming is all he's ever wanted to do.
Sinatraa's Gaming Setup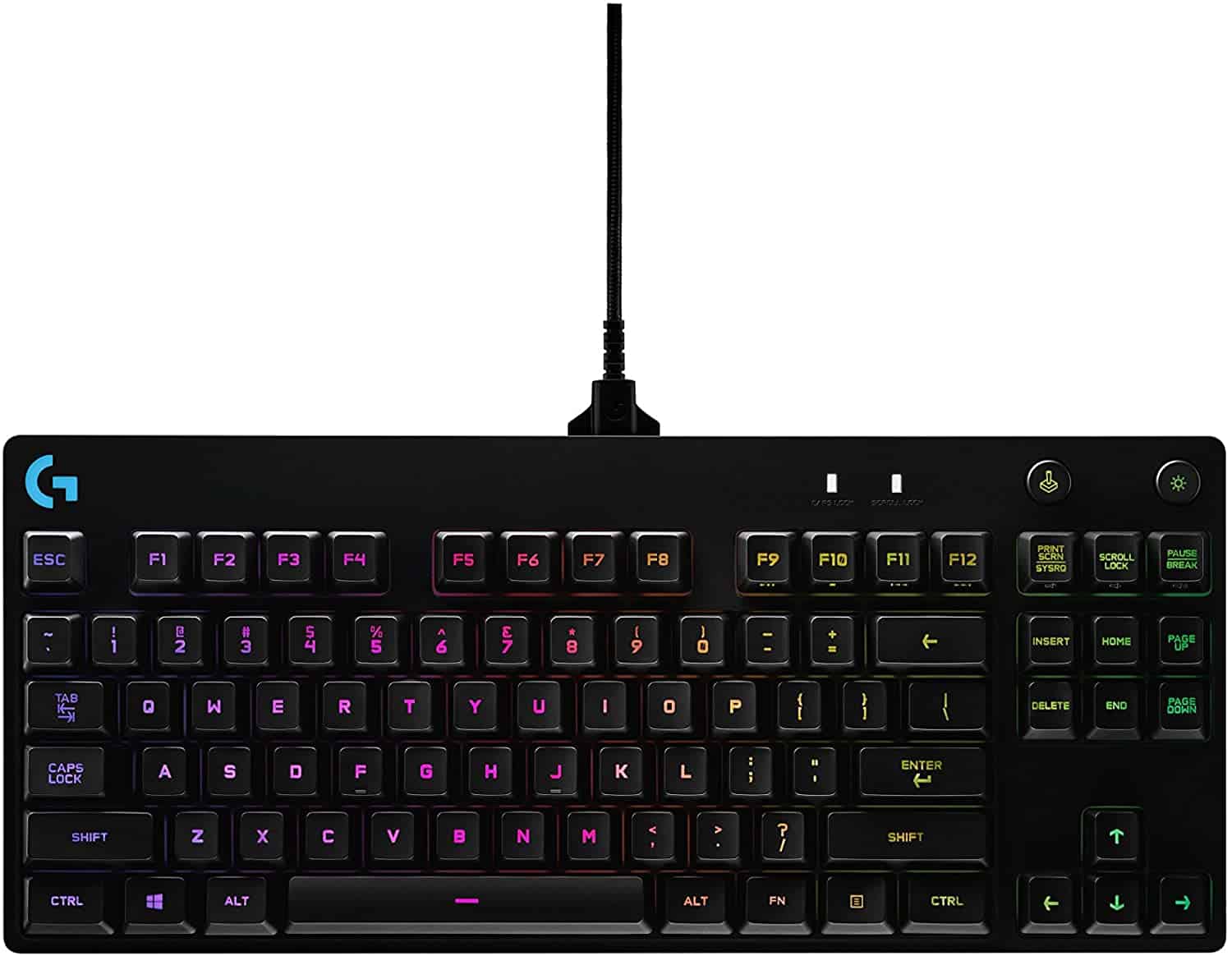 Countless video gamers have asked if the Logitech Pro Mechanical Gaming Keyboard is worth it. I think yes, and I'm sure Sinatraa can agree with me since he uses it for his gaming ventures. It delivers a perfect blend of quiet performance, precision, and speed, making it a powerful tool in any esports athlete's arsenal.
More aspects that make it an excellent keyboard for serious gamers include the sleek, compact design and lasting Romer G switches, whose actuation is up to 25% faster than the standard mechanical ones. So, each keypress is almost instantaneous, enhancing the quality of your play sessions.
This widely liked gaming keyboard also boasts durable rubber feet to provide the stability you need for intense gaming.
Sinatraa's Monitor: OMEN 25i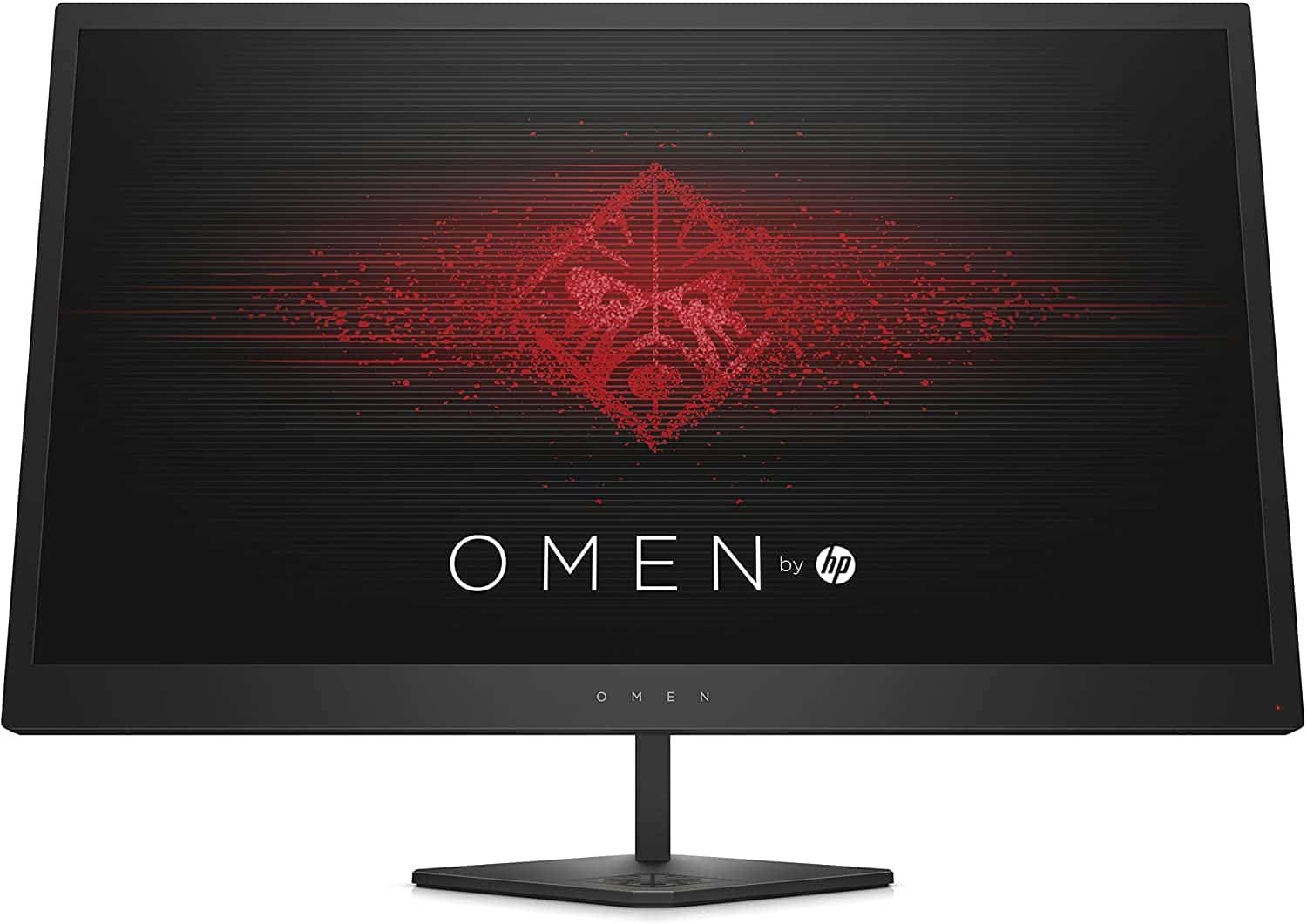 Sinatraa utilizes the OMEN 25i Gaming Monitor, suitable for anyone looking for budget-friendly options. I might not have vast experience with it, but I noticed it has a rating of 4.7 out of 5 on Amazon, which convinced me it's worth all the hype.
Besides, its feature package is splendid, and it includes a refresh rate of 165Hz with 1ms response time, smooth gameplay, and dependable eye safety features that come in handy during long play sessions.
Furthermore, this top-rated gaming monitor offers incredible views, thanks to its stellar front-of-the-screen performance that includes 90% DCI-P3 color gamut, 1080p IPS, and VESA DisplayHDR 400.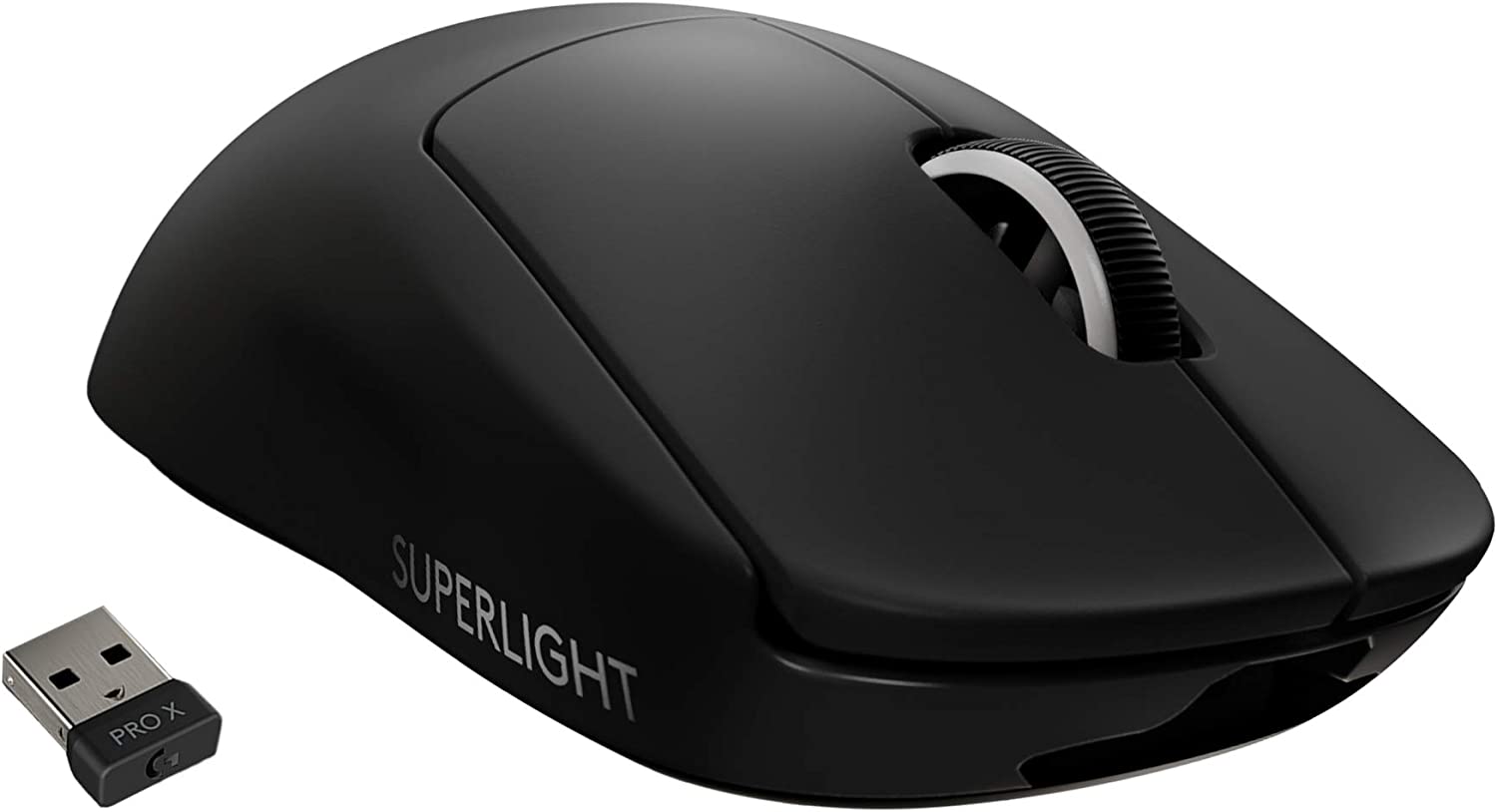 I applaud Sinatraa's choice of a mouse because of its incredible features. Although it lacks a honeycomb design, it's among the lightest gaming mice. And whether yours is wired or wireless, it promises fantastic performance, thanks to low click latency and reprogrammable buttons.
Lightspeed powers the Pro X superlight, rendering it conveniently fast, precise, and dependable, especially when you're playing action-packed video games. Besides, this mouse boasts huge PTFE feet to glide smoothly, allowing it to deliver the perfect gaming performance.
Also, it works for all hand sizes or grips. But note that if you have tiny hands, you might have to try harder to reach the side buttons with your fingertips.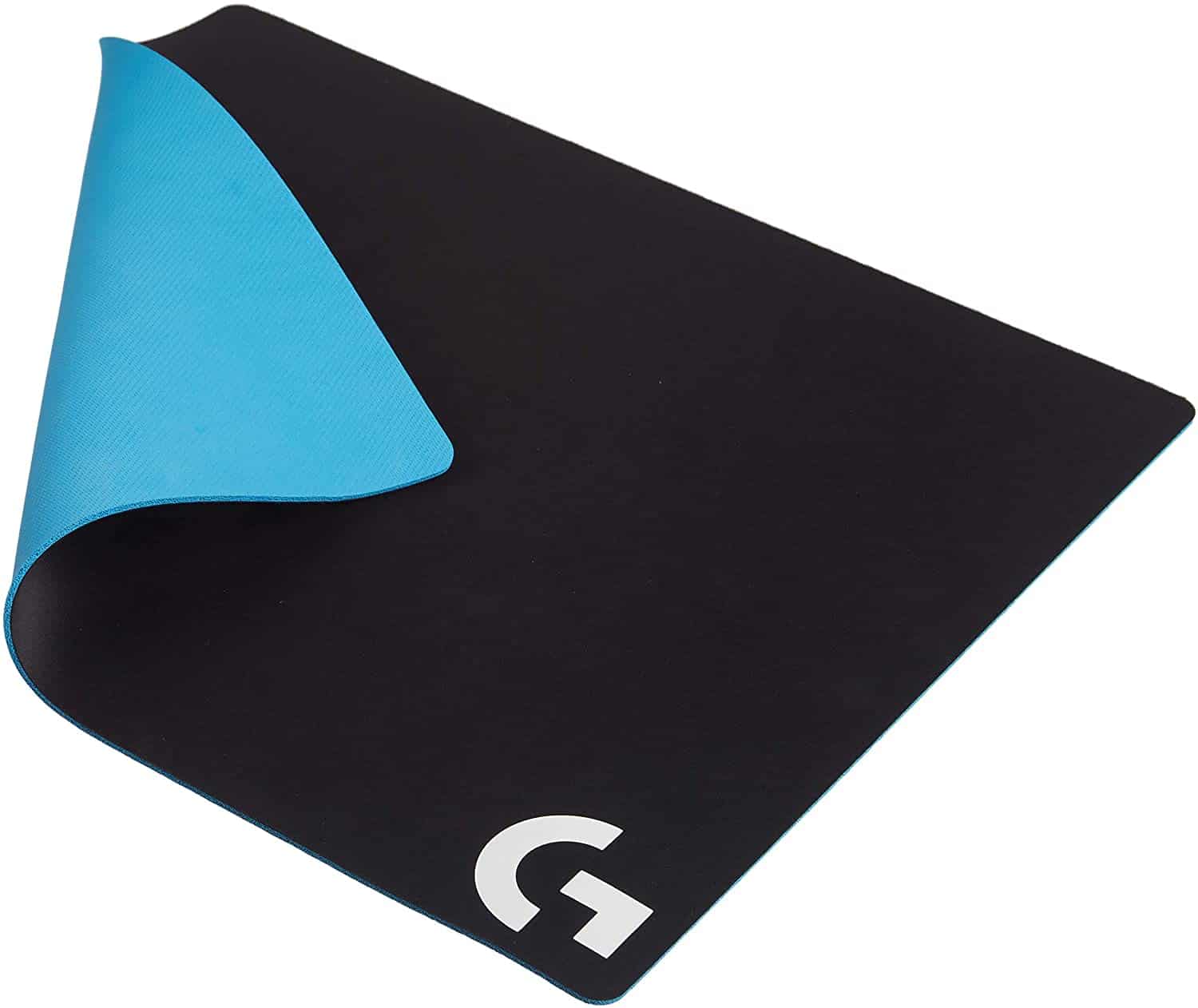 Sinatraa has chosen the Logitech G640 gaming mousepad. I found most of its users confessing to liking its large size, which gives you ample space for mouse movement. Others were impressed by its fantastic performance, owing to its clean, consistent surface texture that aids smooth tracking.
Besides, this mousepad features a rubber base firmly attached to the cloth. This deters the flexible surface from bunching up or moving out of place in-game. Since its fabric is incredibly soft, your wrist's comfort should be the least of your concerns.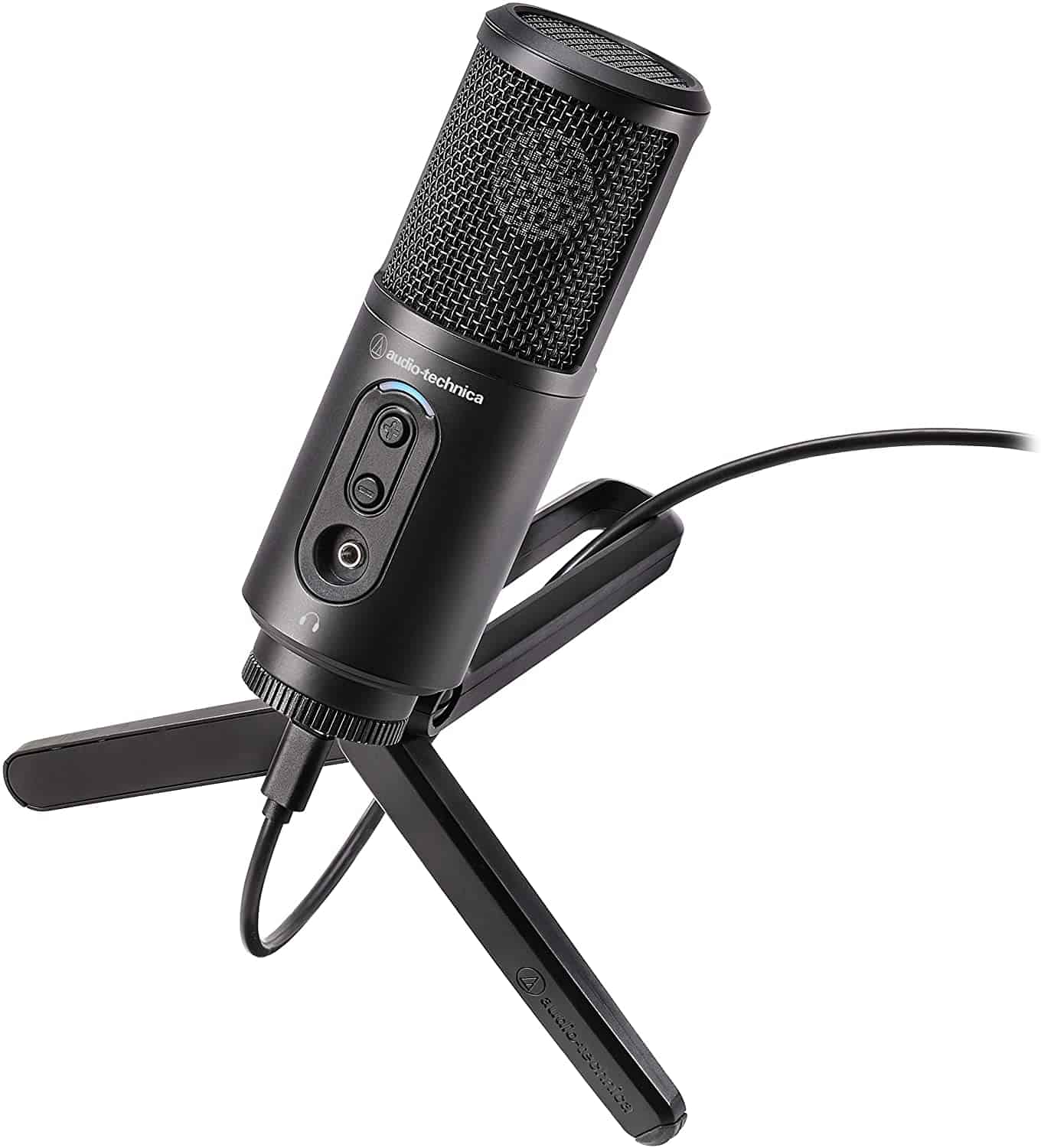 I'm pretty sure the Audio-Technica AT2020USB+ is a premier mic because, apart from Sinatraa, other skilled gamers also leverage it, including AustinShow, MoistCr1TiKaL and MOONMOON. Besides, after going through its feature package, I get why it's a top choice for many.
For starters, this mic guarantees outstanding audio quality, making it the perfect equipment to produce content at your home office or gaming studio. I think you might like the mix control designed to help you combine pre-recorded audio and your mic signal. There's also an internal headphone amplifier to deliver much-needed clarity at all times.
What's more, the Audio-Technica AT2020USB+ is compatible with Windows 7, XP, Vista, 2000 and Mac OS X for ultimate convenience.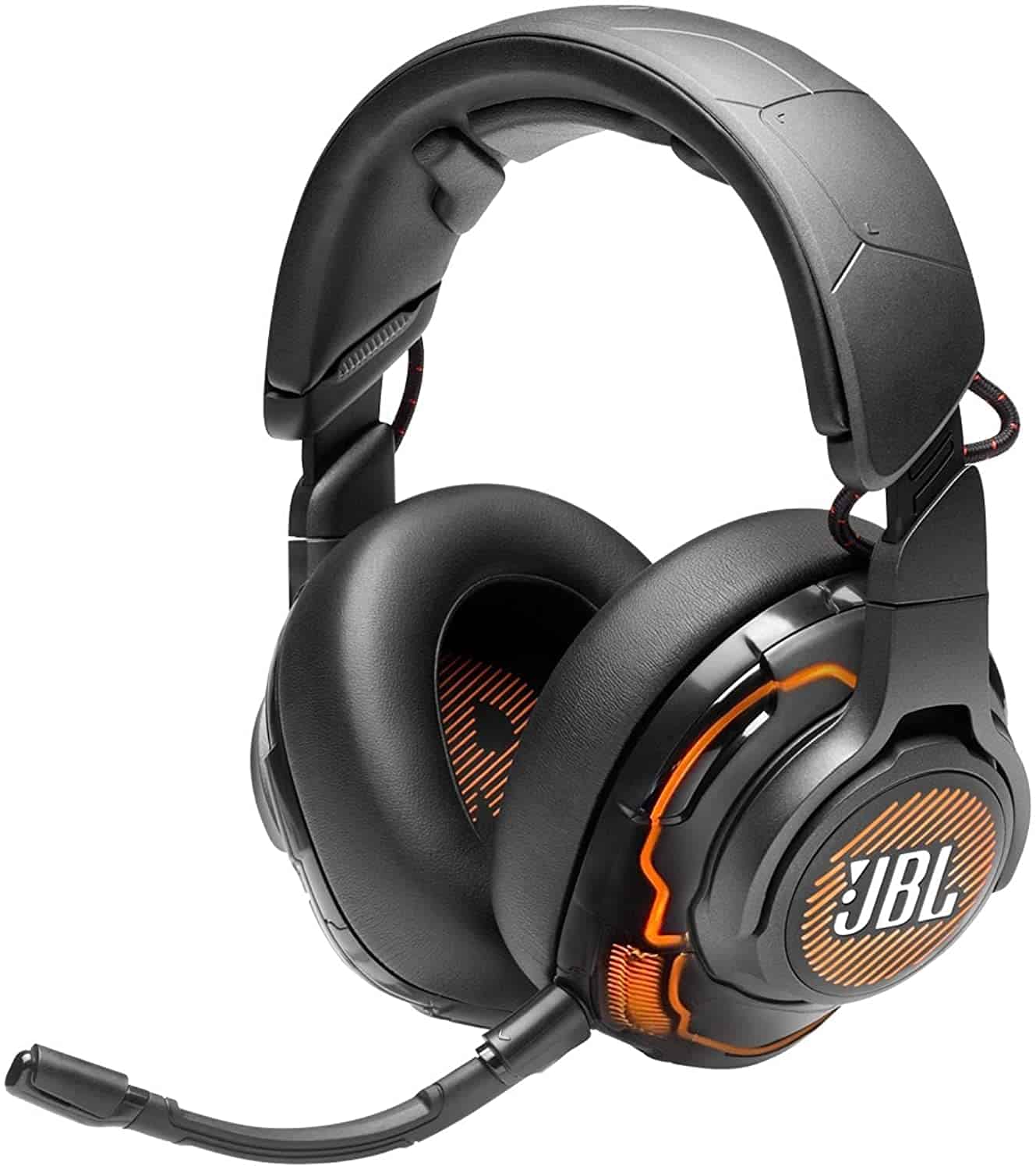 Sinatraa uses the JBL Quantum One gaming headset, which in my book is a worthwhile option jampacked with extremely handy qualities for any professional video gamer or content creator. First off, it leverages JBL QuantumSPHERE 360 technology and a head-tracking sensor that enables you to identify all sounds in-game, giving you an edge over your opponents.
Additionally, this headset for serious gamers boasts impressive noise cancellation capabilities, not to mention effective comfort features. A great example of the latter includes the memory foam ear cushions wrapped in extremely soft leather. Something else I admired about this equipment is it grants you maximum control; all you have to do is utilize the buttons on its left ear cup to adjust its features.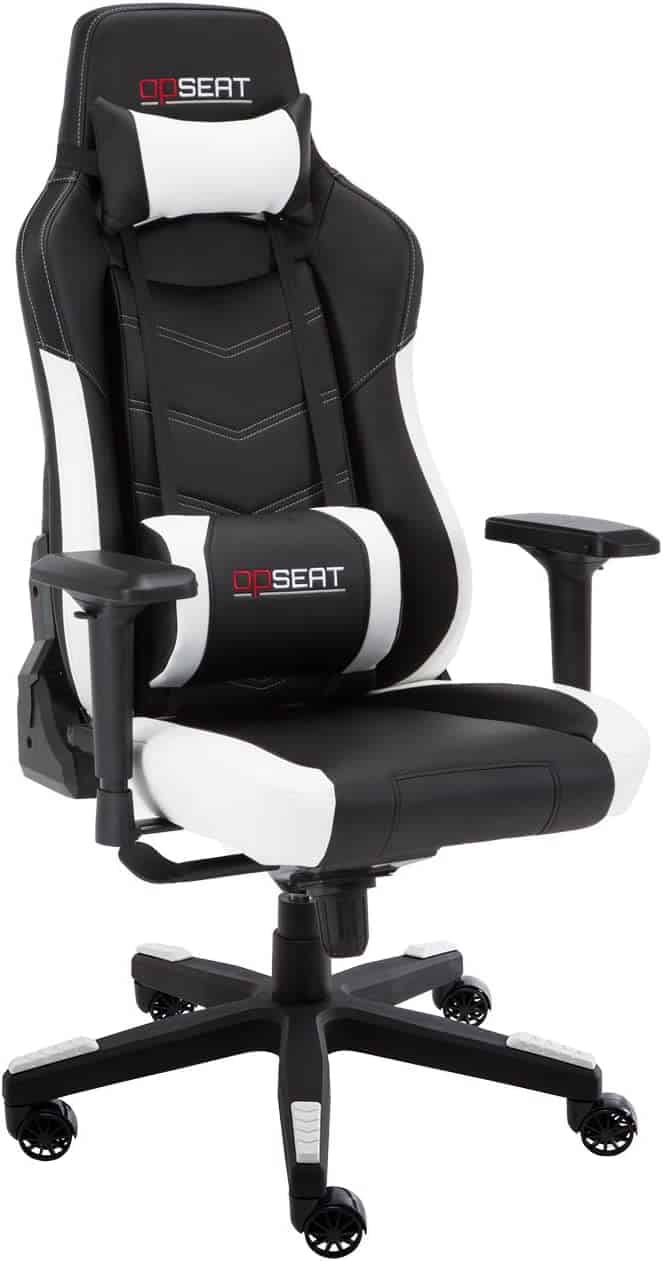 I trust Sinatraa already knows the value of a comfy gaming chair. Otherwise, he wouldn't have settled for the OPSEAT Grandmaster Series 2018, which features a larger ergonomic design, a quality headrest pillow, and much-needed lumbar support. It also boasts a strong metal frame and a heavy-duty base to hold up to 300 pounds.
There's no doubt that the OPSEAT Grandmaster's quality is on another level, despite being among the most affordable gaming chairs on the market. Thanks to its breathable perforated leather and the colored accent stitching, it also looks nice. What's even more convenient is you can customize it by adjusting the seat height and 4D armrests.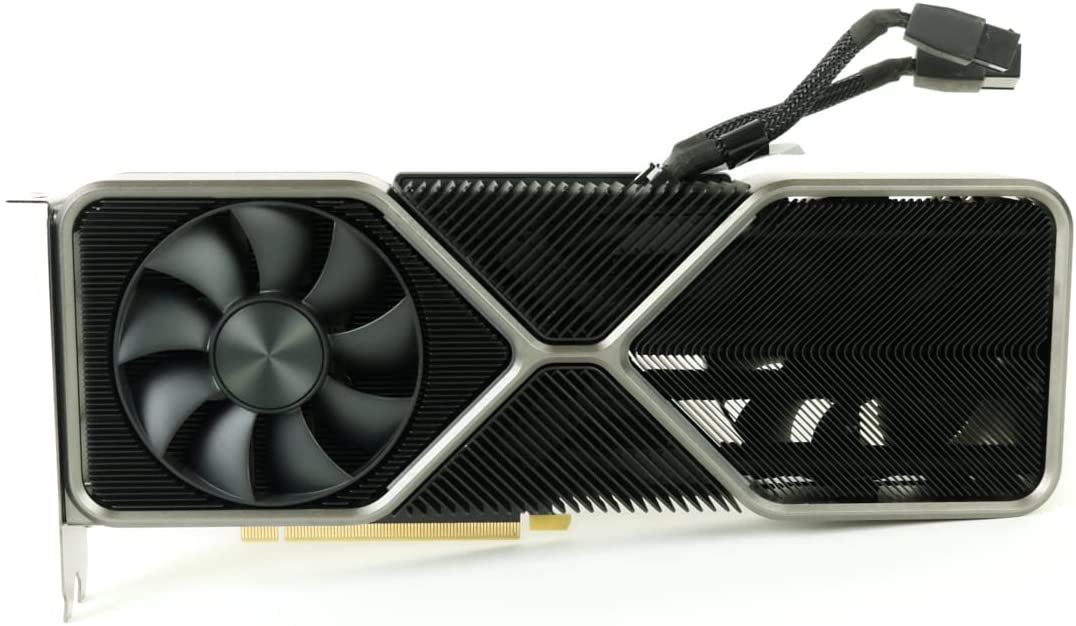 Sinatraa takes advantage of NVIDIA's GeForce RTX 3080 graphics processing unit. It's designed to deliver the top-notch performance passionate gamers long for to maximally relish their favorite titles no matter how demanding they are. One of the features helping it do so is the antialiasing and anisotropic filtering that provides stunning graphics and unbelievable realism.
Additional ideal features of this GPU include the 1710MHz boost clock speed to enable it to meet the needs of various games and HDMI and Display Port outputs for ultimate connectivity.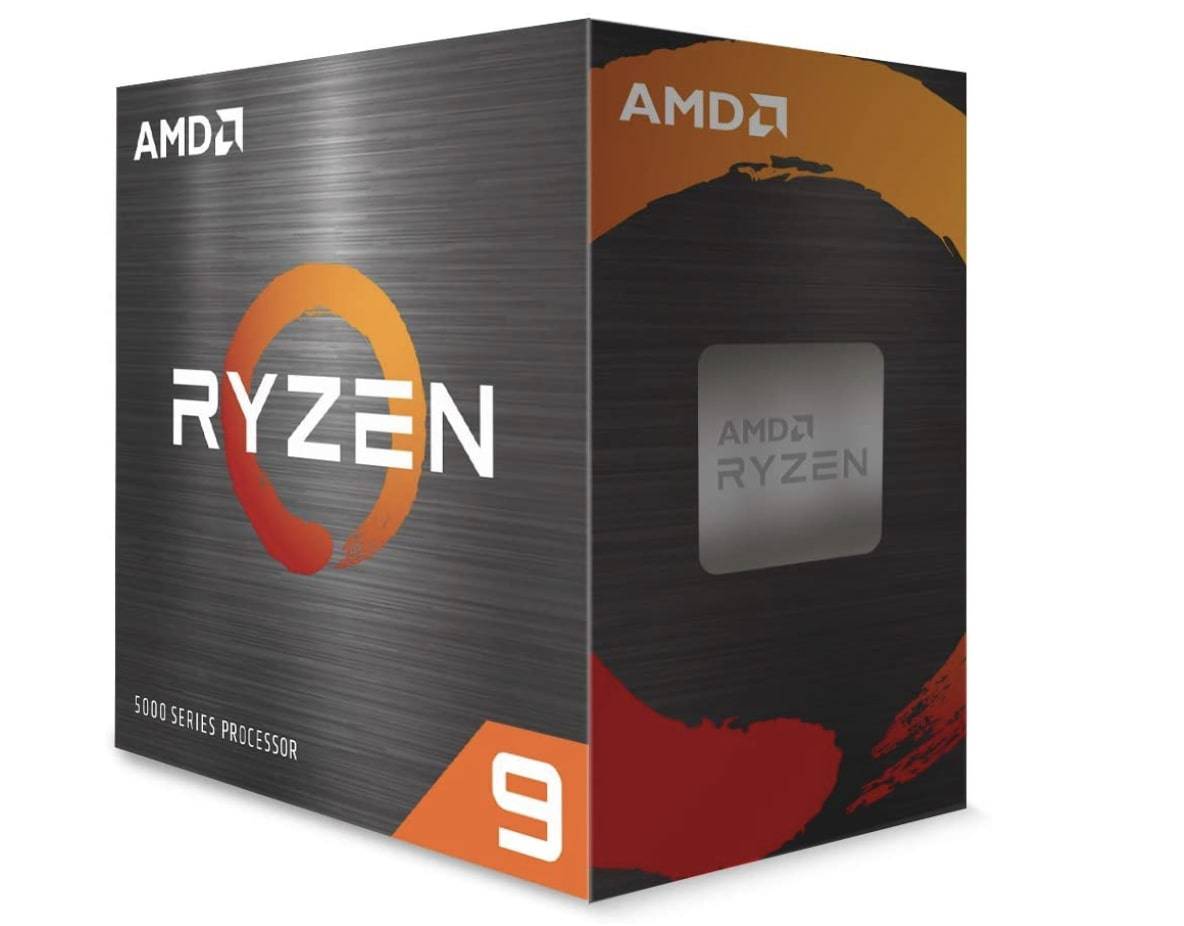 The AMD Ryzen 9 5950X ranks among gamers' most reliable 16-core/32-thread processors, and I strongly believe it helps to enhance Sinatraa's gaming experiences. Its impressive list of advantages comprises superior performance, impeccable gaming results no matter the title you're exploring, and compatibility with PCIe 4.0 on B550 and X570 motherboards.
In my opinion, the only downside to getting this CPU is it doesn't come with the recommended liquid cooler. So, you have to purchase one separately, which could affect your current budget.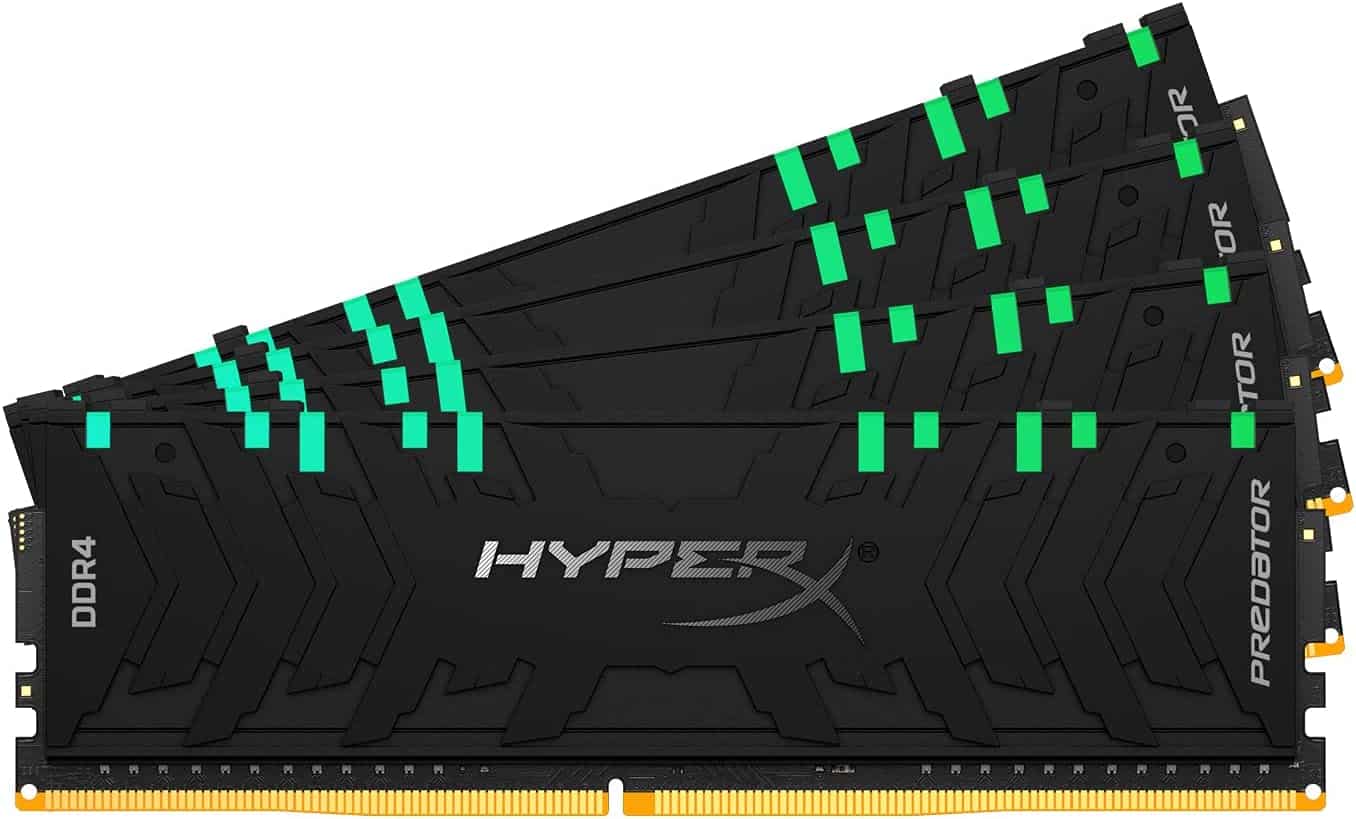 The HyperX Predator DDR4 memory is one of my favorites, so I understand why Sinatraa used it to build his gaming setup. Its breathtaking RGB style combined with the bulletproof performance blew me away. Unquestionably, it's the perfect piece to boost your system's speed while taking its style up a notch.
Another aspect of this memory that impressed me is the black fierce aluminum heat spreader that helps to deliver smooth RGB effects. Additionally, it boasts fast speeds and low latency to ensure you make the most out of it. Plus, it has Intel XMP-ready profiles that you can optimize to suit Intel's latest chipsets.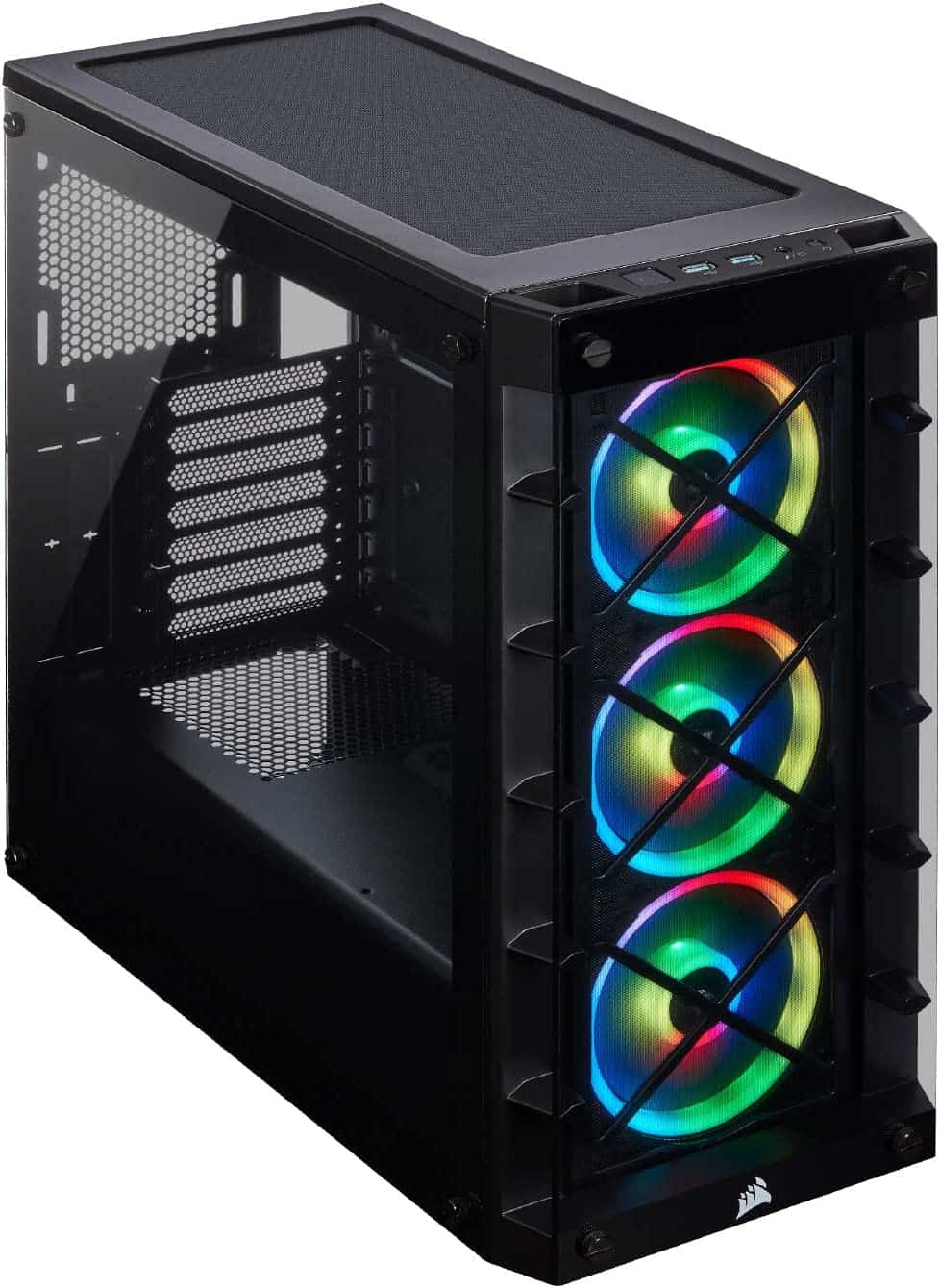 Sinatraa owns Corsair's Icue 465X RGB Mid-Tower ATX smart case. Judging from its features, I bet he gets value for his hard-earned cash. One of them is the sturdy steel chassis and tempered glass side that lets everyone see the three beautiful RGB-lit fans and components. Another is its impressive cooling performance facilitated by the available ventilation gaps to allow maximum airflow.
Moreover, this durable black case boasts drive trays designed to accommodate two 2.5-inch SSDs and two 3.5-inch HDDs for added convenience. There's also plenty of room to install many radiators and cooling fans measuring up to 6 x 120 millimeters.
Sinatraa's Family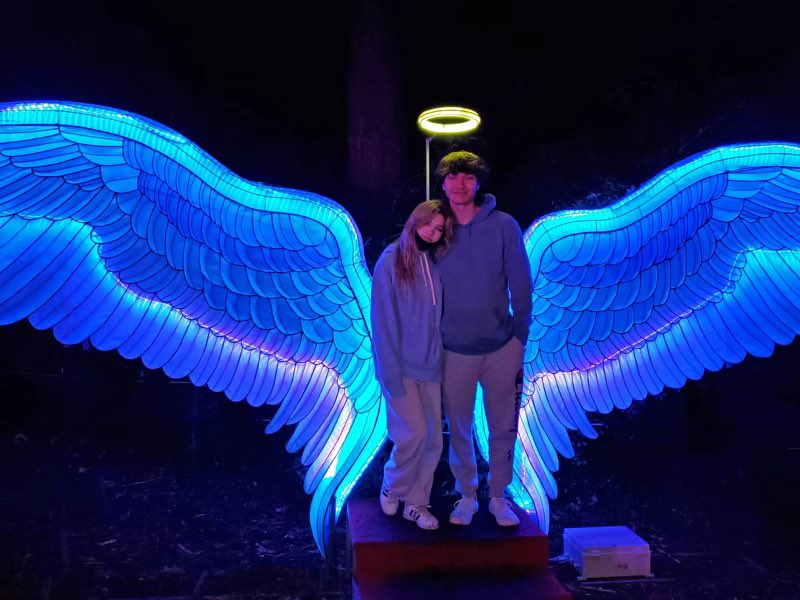 As of this writing, Sinatraa is currently dating Emmyuh, who says she's happy with him.
However, nothing much about them is known as they prefer to keep things on the low. Considering how Sinatraa's previous relationship panned out, I think it's best.
So, let me tell you about this eSport athlete's ex-girlfriend.
Cleo Hernandez
Before Sinatraa started dating Emmyuh, he dated Cleo Hernandez, best known by her alias "Cle0h". Unlike the popular video gamer, she's not a professional video game player. But she has thousands of followers online.
All the same, Cle0h is not as popular as Sinatraa. And I even think she started amassing her social media following when word got out that she was the Twitch streamer's girl.
Sinatraa and Cle0h have seemingly moved on; the latter is now dating another internet star, Kai Collins.
Are you curious to know what happened between these former lovebirds? Let me fill you in!
Sexual Abuse Allegations
No one really knows the reason Sinatraa, and Cle0h broke up.
Nevertheless, Cle0h accused him of sexually assaulting her, which caused Riot Games to investigate the issue in early 2021.
Sinatraa denied the allegations but was forced to back off competitive Valorant play for six months. I believe his suspension was to give Riot Games and the police enough time to determine the truth. But no further details about the probe have been revealed.
In April 2022, Sinatraa returned to competitive video gaming, and Riot Games apologized for the "mistake." Around the same time, Cle0h disclosed that she had stopped pursuing the investigation.
In my view, fact-finding can be hard during these situations because it's tricky to tell who's lying.
Nevertheless, sexual assault is wrong, and abusers deserve to be punished by the law. Notably, I've heard countless cases of women lying about being sexually assaulted by their former lovers, and I also firmly believe such dishonesty is malicious and intolerable.
Sinatraa's Net Worth and Career Earnings
My research shows Sinatraa's worth is $1M-$5M, earned through the following revenue sources:
Twitch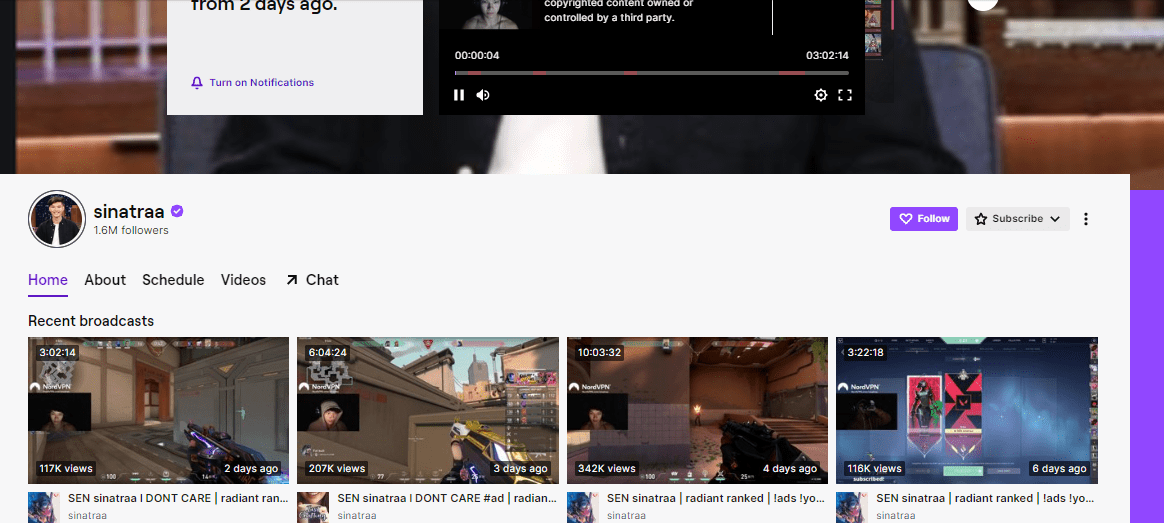 Sinatraa is incredibly active on Twitch. His channel currently boasts 49,669,818 views, which he has amassed after streaming various video games for 5,900+ hours.
He makes between $5.5K and $7.3K monthly in Twitch payouts, excluding his direct fan donations. Should I add the latter, he definitely pockets more cash.
Notably, Sinatraa could have been bringing in a more significant amount every month before his scandal with his ex Cle0h. And now that he's out of the woods, I think his earnings might increase if he puts in the work.
YouTube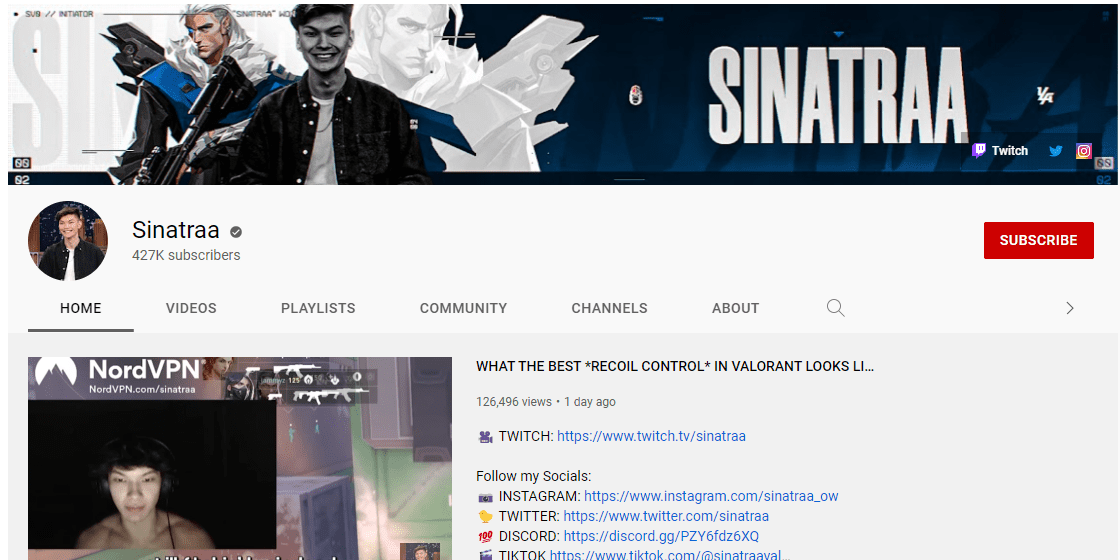 Sinatraa started his YouTube career in 2017, a year after he began streaming on Twitch. As of this writing, his channel has garnered 425K subscribers and 60,467,545 views. Mainly, he uploads his Twitch stream highlights and other thrilling edited clips.
My deep dive into Sinatraa showed he rakes in $36K – $72K annually in YouTube payouts.
Competitive Play
Intriguingly, Sinatraa is among the highest-paid esports athletes in the United States. Between 2016 and 2021, he participated in 34 gaming events to earn $195,869.31.
Overwatch accounted for 83.92% of Sinatraa's total prize pool money. On the other hand, playing 13 Valorant games competitively enabled him to pocket $31,505.50, which is 16.08% of his earnings from competitive play.
I must mention that Sinatraa only played at three gaming tournaments as an independent player.
During the remaining 31 competitions, he was a part of four esports organizations – San Francisco Shock, Selfless Gaming, American National Team, and Sentinels. The latter has also signed other players I've reviewed in the Pro Gamers Age series, including TenZ and Shroud.
In September 2019, he achieved his $100,000 milestone when he finished first place at the Overwatch League – Season 2 Playoffs. Winning this event enabled him to walk home with $110,000.00, the highest sum he's ever made from a single competition.
Sponsorship Deals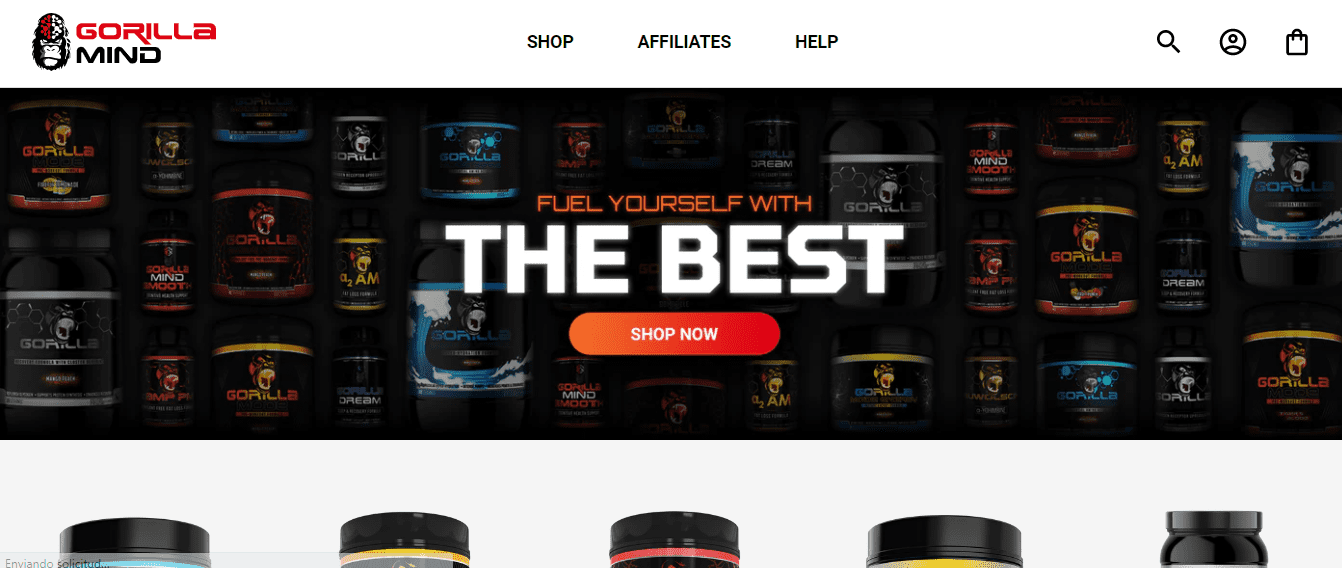 Sinatraa was previously backed by several successful brands, including Ballistix Gaming, JBL, TMobile, Star Wars, and WD_Black. Today, his supporters include NordVPN, Gorilla Mind, and YoungLA. These sponsorships have helped to boost his net worth. But I'm not sure about the exact amount he's earned from them because it's not publicized yet.
Esports Organizations
I believe Sinatraa has earned a substantial amount for playing for various esport companies, including Sentinels, Selfless Gaming, and San Francisco Shock.
All the details of Sinatraa's salaries are not public knowledge yet. Even so, I discovered that when he joined NRG's San Francisco Shock, he signed a $150,000-per-season deal with the team.
Sinatraa's Retirement and Post Professional
Sinatraa's ban from professional play has recently been lifted, and I trust he's eager to continue building his career as an esport athlete. Therefore, I'm confident he doesn't want to leave the competitive gaming scene just yet. In fact, rumor has it that various esport companies are interested in hiring him, thanks to his exemplary Valorant skills.
Sinatraa's Merch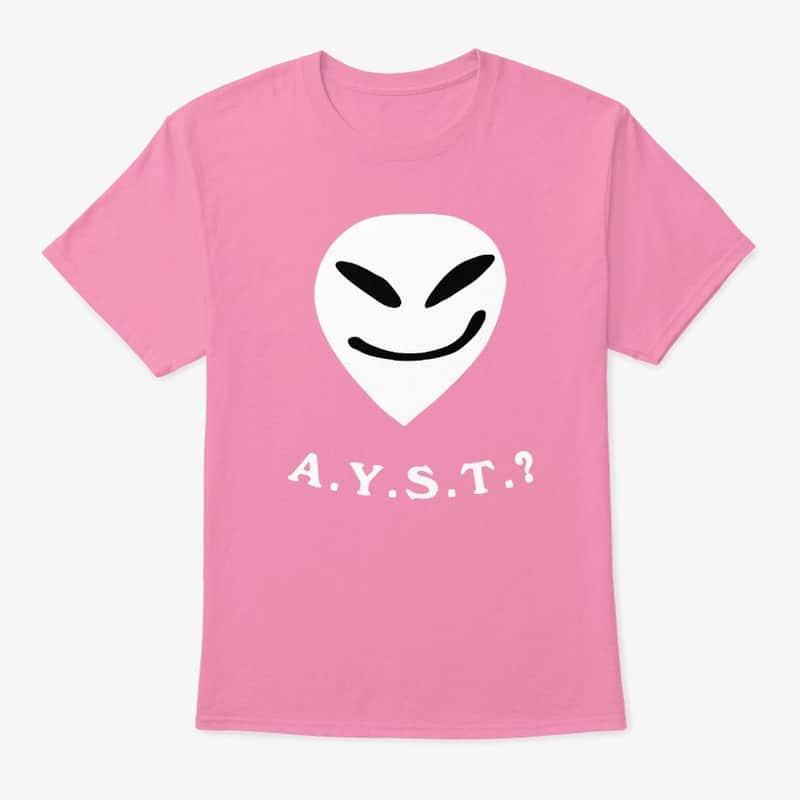 The first thing I noticed about this t-shirt was its quality, and cute design. And with its cotton fabric, I believe you can wear it for many months, if not years. Then, when it comes to color options, you have many to consider, including black, light pink, navy, blue, red, and green. Even better, the available sizes range from small to 5XL, so securing your fit should be a piece of cake!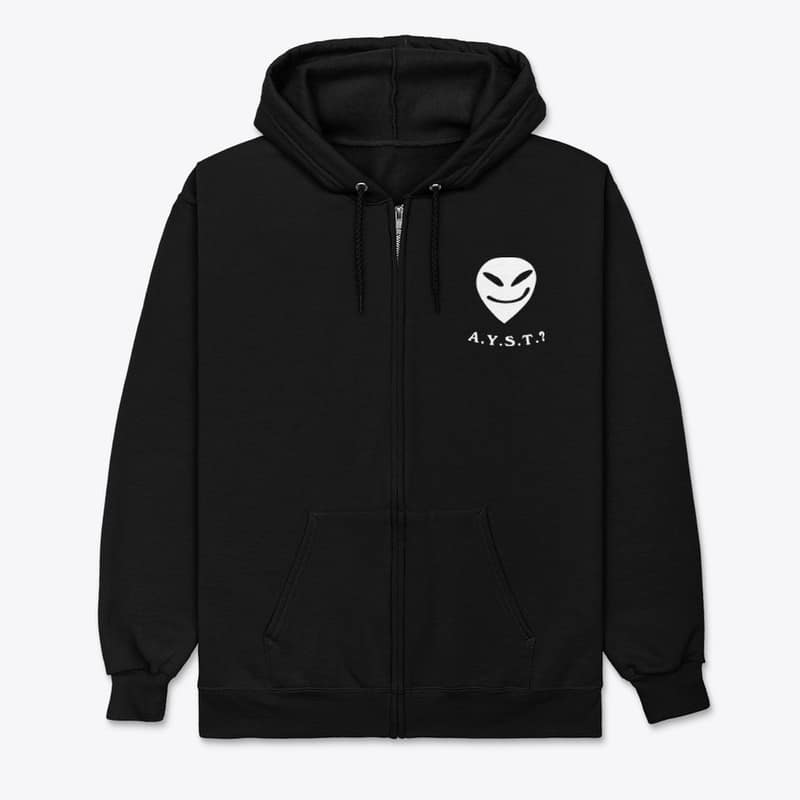 I've always had a soft spot for zip-up hoodies because they're pretty easy to wear and take off. This one caught my attention because it fits the bill – it comes with a classy design, black color, and cotton-poly blend. The latter means you can wear it during all seasons and still enjoy much-needed comfort. Other details that appealed to me are the single-ply hood with a dyed-to-match drawstring, front pockets, and lasting printed graphics.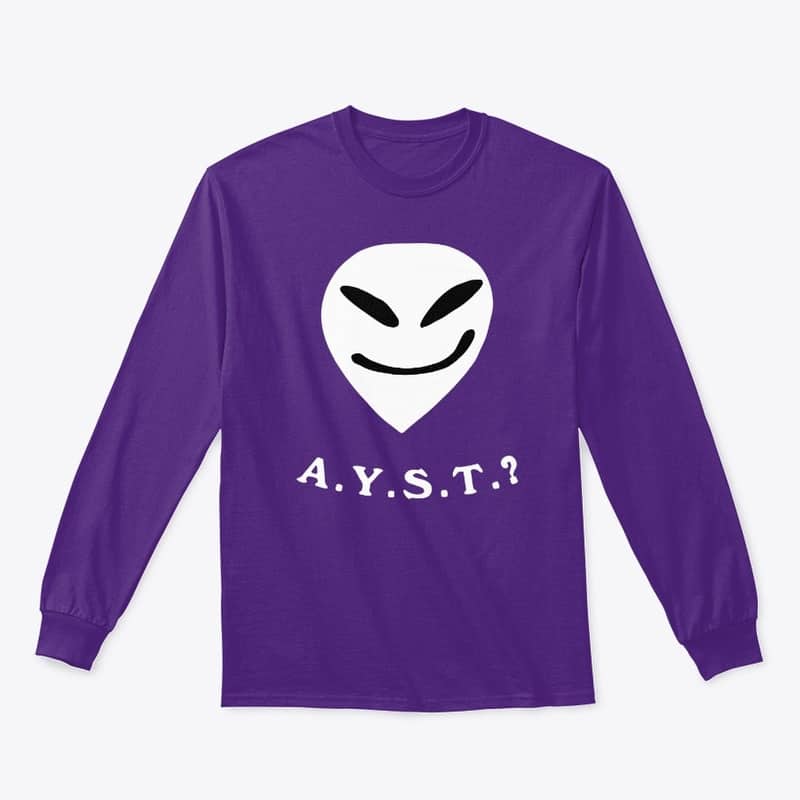 If you're looking to cover your arms while heading out or chilling at home, this long-sleeve t-shirt is a lifesaver. Since it leverages a quality cotton fabric, I think it's worth your cash, especially if your favorite color is among the options provided. These include black, forest green, orange, purple, navy, and dark heather.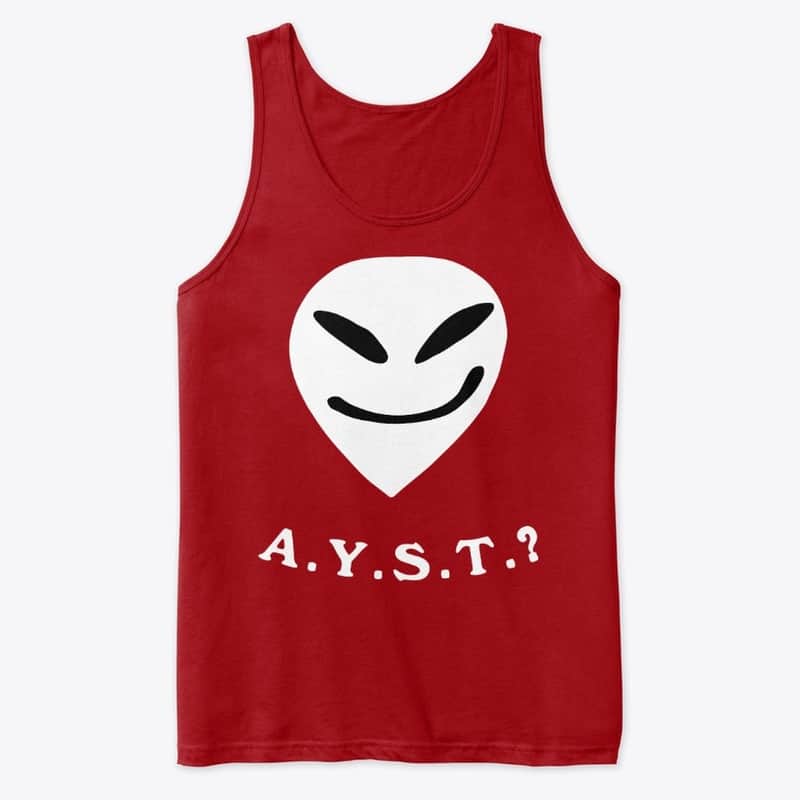 Available in red, athletic heather, and green, this striking tank top merits space in your current wardrobe. In my view, its main selling point is its cotton material because it renders it unbelievably durable. Plus, it allows you to enjoy maximum comfort without clinging to your skin.
Ladies can also check out the flowy tank top, which comes in red, heather navy, and grey. I liked its relaxed fit and 65% poly/35% viscose blend because it makes it tough, breathable, and wrinkle-free.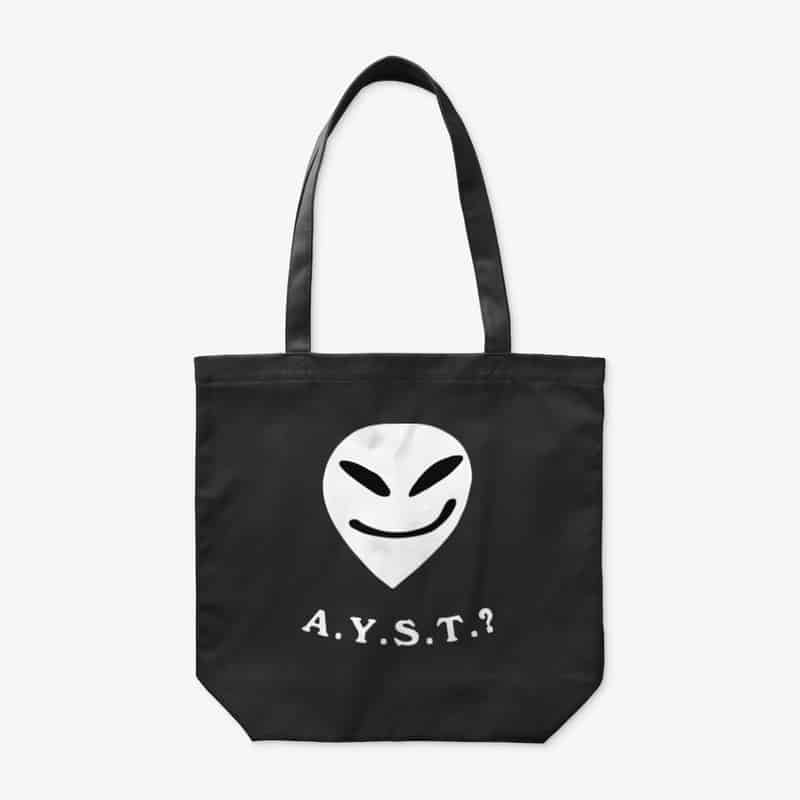 This grey eco-friendly tote bag could make your trips to the shopping mall a lot easier. With a 19-liter storage capacity, I'm confident you can comfortably carry some of your stuff in it. Again, it's made from 100% organic cotton, meaning washing it is effortless, and you don't have to iron it often.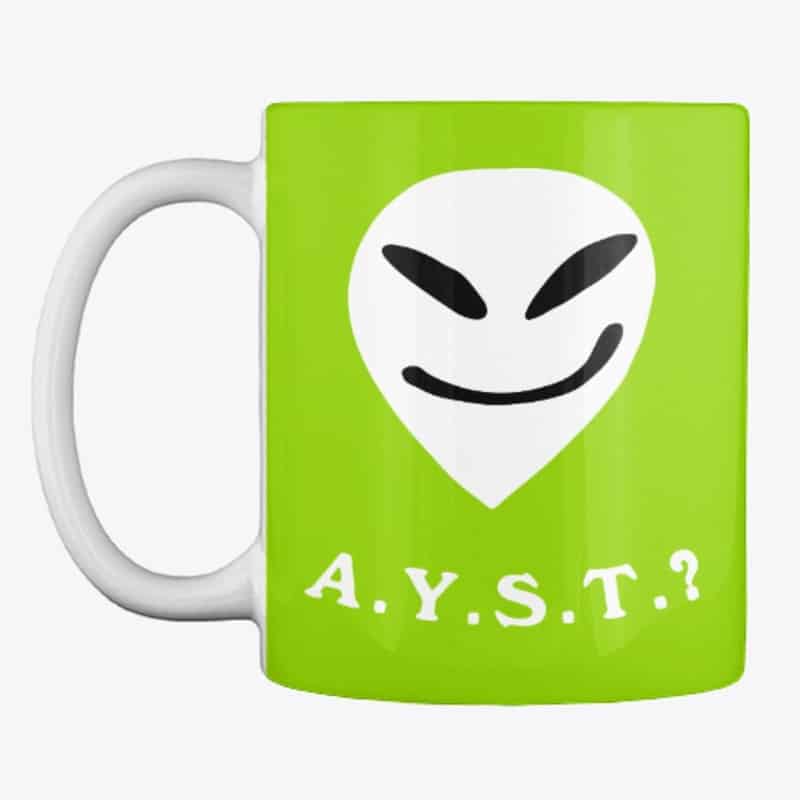 Leverage this premium ceramic mug to drink your morning coffee daily. It's dishwasher and microwave-safe, automatically making it more usable at home or in the office. I was pleased to see that it comes in black, light pink and bright green.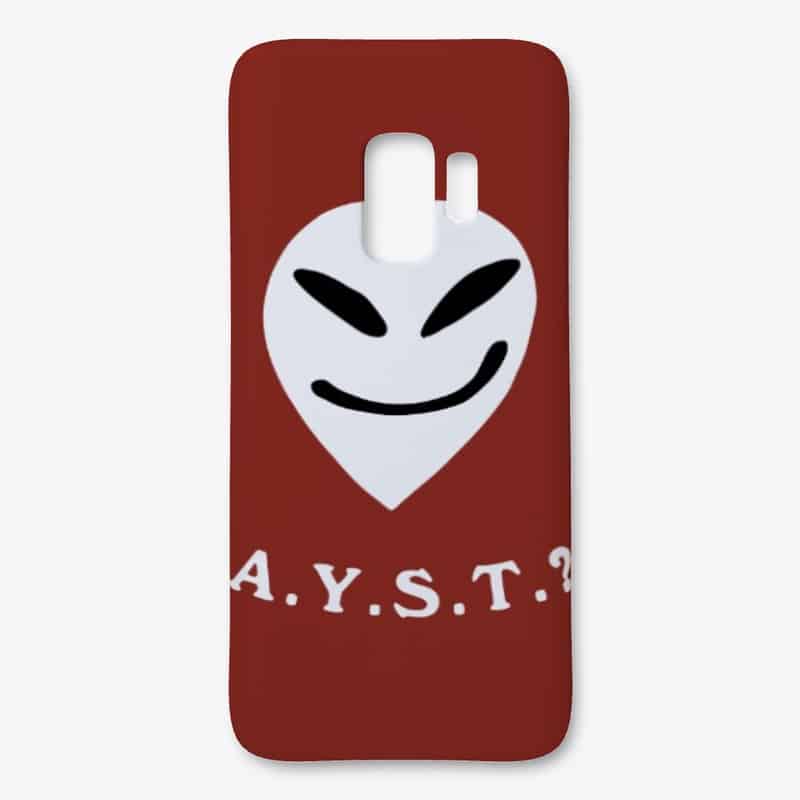 I'd doubtlessly think about this gorgeous phone case for my Samsung smartphone. I was taken with the one in Tigerlily. If you don't fancy this color, I suggest you explore other options, such as yellow, blue, purple, forest green, black, and navy. You might also be pleased that it's designed for various models, including Samsung Galaxy S8 Plus, Samsung Galaxy Note 8, Samsung Galaxy Note 10, Galaxy S20, and Galaxy Note 20 Ultra.
Fancy a durable set of nice-looking coasters? Here's one I found just for you. Each of them measures 10 x 10 cm. It comes with a beautiful glossy finish and a cork backing, preventing it from scratching your surfaces. Besides, these coasters are incredibly versatile since they are ideal for hot, cold, and lukewarm drinks.
Frequently Asked Questions about Sinatraa
Question: How many games has Sinatraa played competitively?
Answer: Sinatraa has only participated in Valorant and Overwatch, which I think is wise since he's most competent in the two titles.
Question: Was Sinatraa a guest at the Jimmy Fallon Show?
Answer: Yes. Jimmy Fallow invited Sinatraa to The Tonight Show in 2019.
Question: Has Sinatraa won any competitions?
Answer: Yes. In fact, he has placed 1st at more than ten tournaments.
Question: What was Sinatraa's salary at Sentinels?
Answer: Sinatraa hasn't publicly mentioned the amount Sentinels paid him monthly. I deem this a smart move as it helped avoid unnecessary controversy.
Question: Why did Sinatraa quit playing professional Overwatch?
Answer: Sinatraa said he retired from competitive Overwatch because his passion for it waned. In my experience, this often happens to video gamers who've mastered the ins and outs of a title and feel like they need to discover new games.
Recommended Reads:
Research Citations
https://thesportsrush.com/sinatraa-tweets-a-statement-about-his-suspension-accusations-and-return-cleo-hernandez-responds-on-twitter/
https://www.esportstalk.com/news/sinatraas-ex-girlfriend-says-she-didnt-drop-charges/
https://www.dexerto.com/valorant/sinatraas-ex-claims-she-didnt-drop-charges-amid-valorant-team-rumors-1654729/
https://www.esportsearnings.com/players/34175-sinatraa-jay-won
https://www.dexerto.com/overwatch/overwatch-changing-sinatraa-mvp-skin-1531015/
https://dotesports.com/overwatch/news/san-francisco-shocks-sinatraa-wins-2019-overwatch-league-mvp-award
https://dotesports.com/overwatch/news/overwatch-league-to-offer-refunds-for-sinatraa-mvp-skin-after-sexual-assault-allegations
https://www.espn.com/esports/story/_/id/29110215/sentinels-announce-four-member-valorant-roster-including-sinatraa
https://dotesports.com/news/sinatraa-denies-sexual-assault-allegations
https://www.pcgamer.com/valorant-pro-sinatraa-suspended-for-not-cooperating-with-sexual-assault-investigation/
https://www.theverge.com/2021/5/17/22440736/riot-valorant-sinatraa-suspension-investigation
https://www.espn.com/esports/story/_/id/20564135/nrg-signs-17-year-old-overwatch-pro-sinatraa-150k
https://dotesports.com/overwatch/news/sinatraas-overwatch-league-mvp-skin-revealed