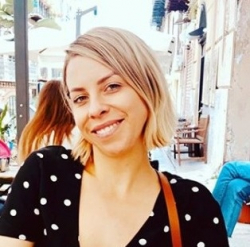 Latest posts by Jodie Chiffey
(see all)
Josue Sway, popularly known as FazeSway, is an American YouTuber, eSport athlete, and Twitch streamer.
As a seasoned Fortnite player and experienced game biographer, I can confidently say that FazeSway is arguably one of the most awe-inspiring Fortnite pros in the streaming scene. He's not yet in the league of legends such as Dakotaz, DrLupo, LoserFruit, Ludwig, and Ninja. But I believe he'll join them soon, and he might even attain more glory than them, judging by his exemplary skills and incredible popularity online.
I was enthralled to learn he has 3.98M subscribers on YouTube and close to a million devotees on Twitch. Furthemore, he has amassed 1.5M and 3M followers on Twitter and Instagram, respectively.
FazeSway joined Faze Clan when he was 15, becoming this eSport company's youngest player at the time. This is one of the achievements that compelled me to look into him.
So, in this FazeSway bio, I'm letting you in on everything I discovered about FazeSway, including his childhood, family, pro career beginnings, earnings, and merch.
FazeSway's Bio Facts
| | |
| --- | --- |
| Real Name | Josue Sway |
| Birthplace | United States |
| Birthdate | July 1, 2003 |
| Nickname | FazeSway |
| Height | 5 feet 1inch |
| Nationality | American |
| Zodiac Sign | Aquarius. |
| Siblings | Has an elder brother and two younger sisters. |
| Children | N/A |
| Spouse/Partner/Girlfriend | N/A |
| Games Played | Fortnite, 7 Days to Die, Just Chatting, Elden Ring, Minecraft, and Apex Legends, etc.  |
| Net Worth | $1 – $5M |
| Social Media | Twitch: FazeSway, YouTube: FazeSway, Instagram: fazesway, Twitter:@FazeSway |
| Awards | N/A |
| Last Updated | July 2022 |
FazeSway's Birthplace and Early Life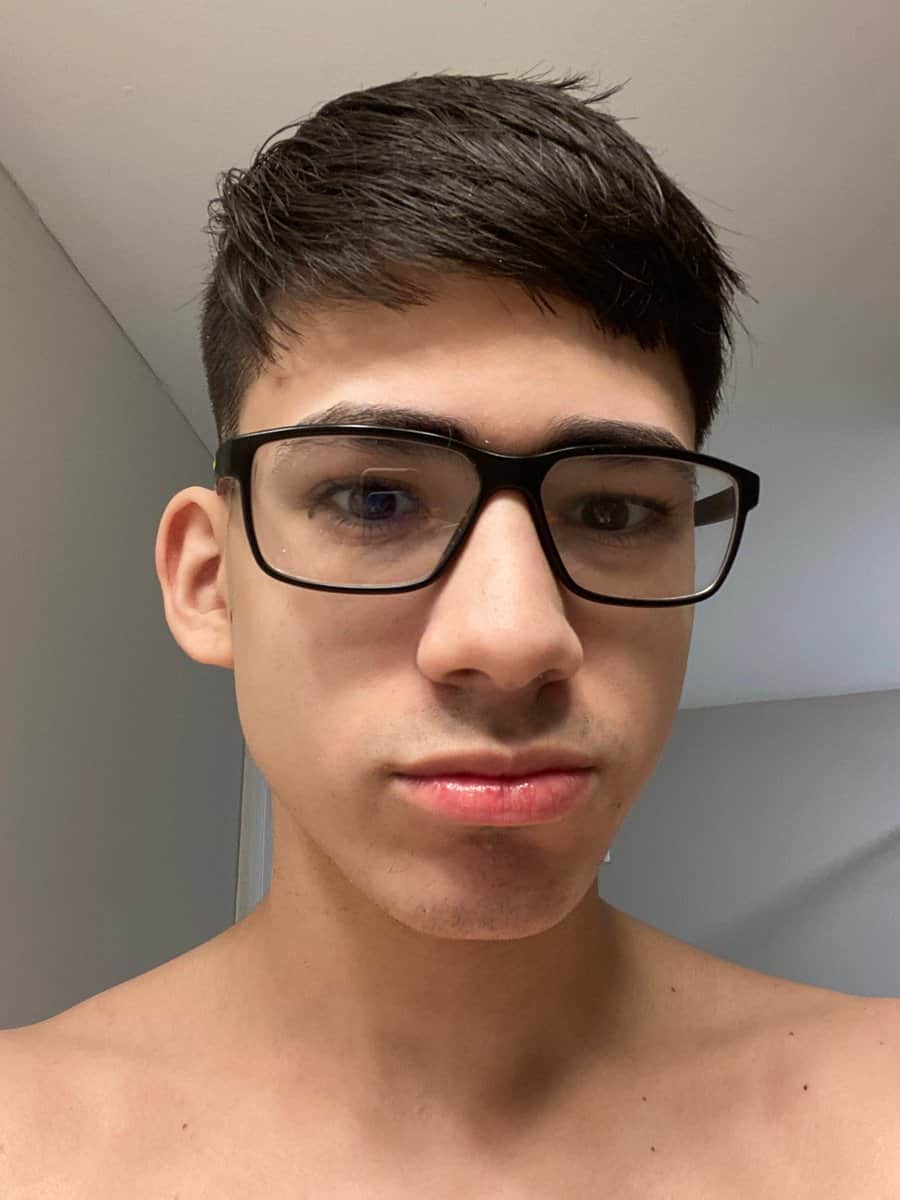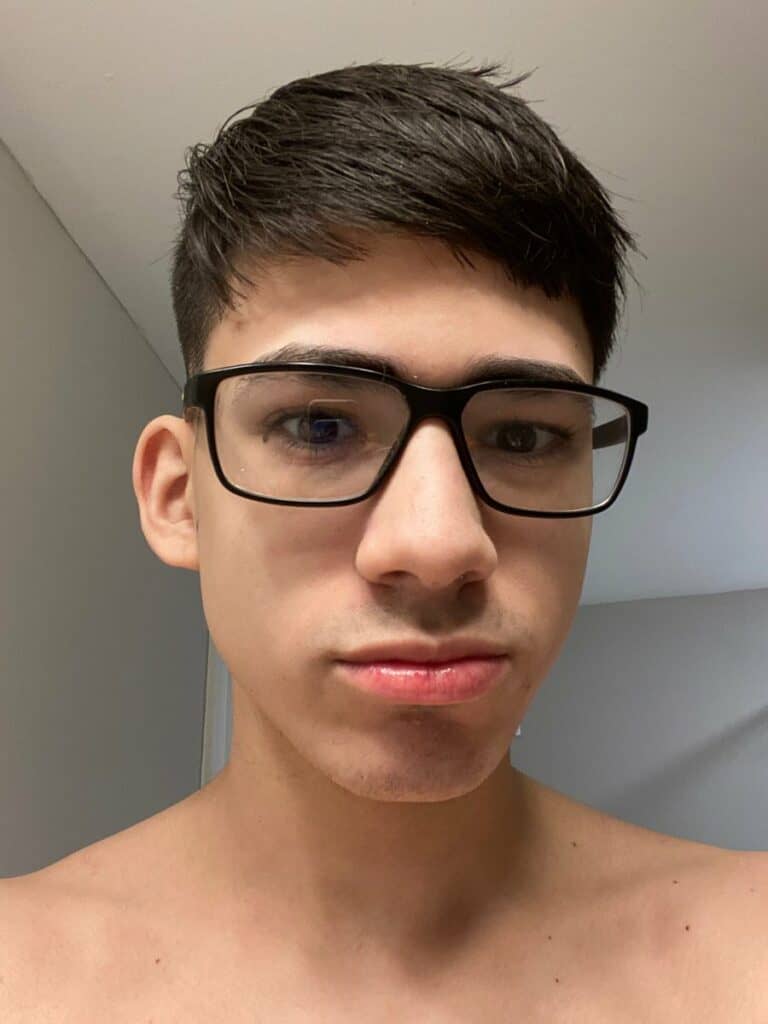 FazeSway was born in the United States on July 1, 2003.
His parents, whose names are unknown, raised him here alongside his elder brother and two younger sisters.
I think FazeSway had a normal childhood like most of us. His father owned and managed a small store, while his mother taught at a local high school. Speaking of which, he attended nearby educational facilities but decided against attending college to focus on his professional gaming career.
How Did FazeSway Get Started Gaming?
For FazeSway, playing video games was an in-born passion. He immersed himself into gaming when he was really young, nurturing his talent until he was ready to enter the professional gaming world. Fortunately, it didn't take too long to do that, and I believe his fierce passion played a significant role in his success.
FazeSway's career started in 2013 when he joined YouTube. His channel gained traction through Fortnite gameplays and montages that enabled him to capture the attention of many in the internet community.
Most of his fans applauded his precision and shooting accuracy, which made him a strong opponent in all 'Fortnite' build fights. Others marveled at his exemplary video editing skills that allowed him to stand out while making his clips fun to watch.
FazeSway was a part of Chronic before he joined Faze Clan in 2019, and I trust that things have been going great for him since he joined his new home. He has collaborated with many other talented Fortnite players, including Ninja and Cizzorz, who's also a member of Faze.
FazeSway's Videos
In this 20-minute plus video, FazeSway first delves into his updated controller settings after hundreds of requests from his adoring fans. He then beautifully transitions into what he does best, showcasing why Faze Clan sort his stunning stunts, quick jumps, and calculated kills.
FazeSway jumps from building to building as he pursues heavily armed opponents. His rapid and swift swapping of arms while airborne gives little to no time to his aggressors to react, leaving them annihilated and counting on a come back in another life.
So if you are the kind that is itching about how best to up your Fortnite skills, here is a beginner's intro complete with controller settings that I highly recommend.
FazeSway has been one of the few gamers I have religiously followed ever since he got a spot in the Faze Clan rooster. So I was pretty scared when he didn't post for nearly two weeks. My heart sunk even more when his follow-up upload was captioned. Am I quitting?
Long story short, he had taken a vacation in LA and was nowhere near his setup to allow him to upload any lit content. To prove that, he shares a few photos he took while on vacation and promises to make the remaining days even more thrilling. Here is a glimpse of what follows the brief sabbatical he took.
FazeSway's Gaming Setup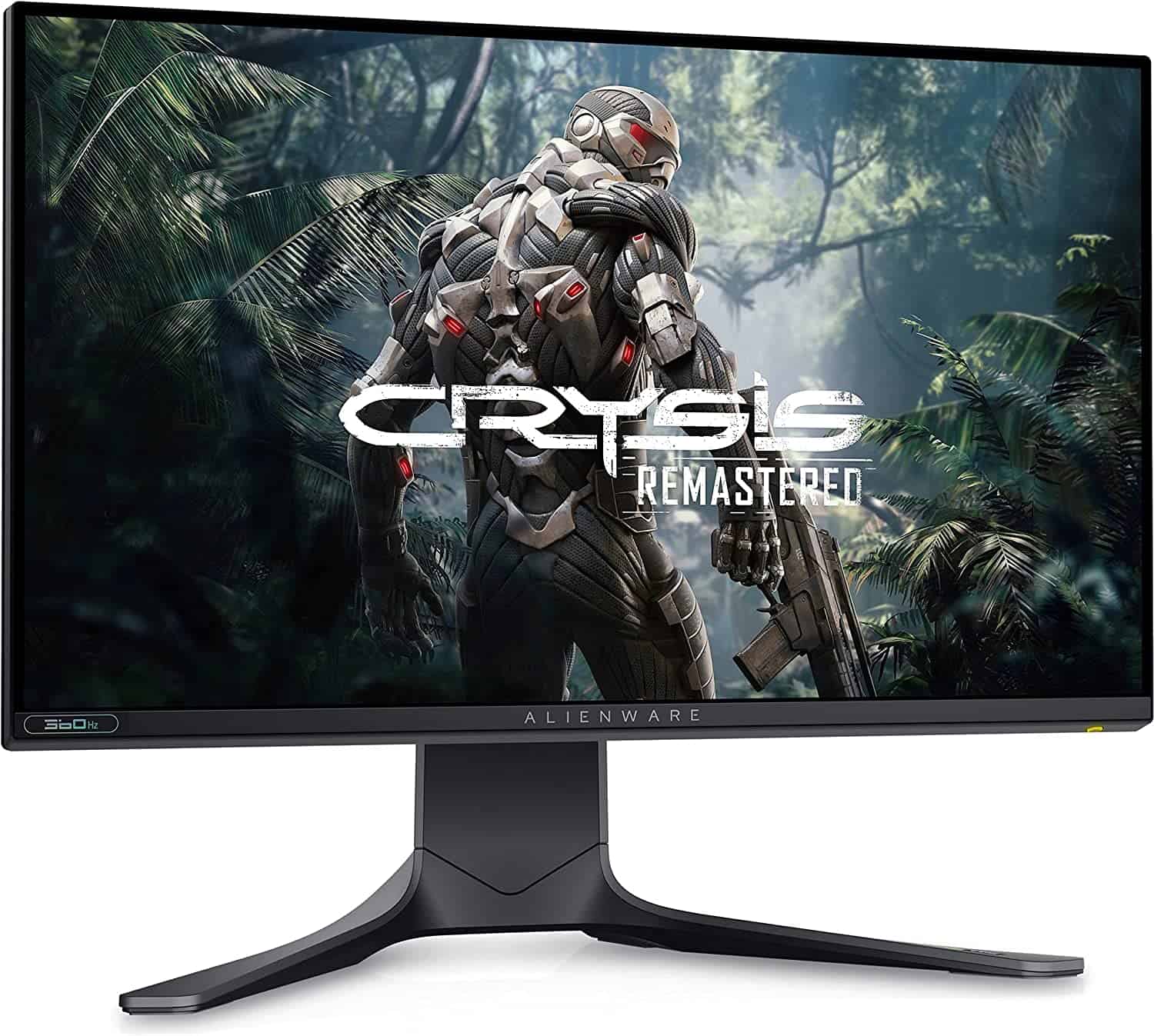 FazeSway fancies the incredible Alienware AW2521H gaming monitor. It is incredible because it features NVIDIA G-SYNC's certification, allowing FazeSway to combine exceptional responsiveness, stunning image quality, and brilliant performance for an ultimately smooth, tear-free gaming experience.
Further, the monitor has very thin bezels allowing for whopping 24.5 inches of gaming screen complete with a native FHD 1080p resolution. With this combination, I bet FazeSway enjoys the most robust and detailed images that are clear and life-like.
Moreover, the monitor comes with a 360HZ refresh rate which, when coupled with its 1ms GtG response time, allows him to eliminate motion blur and enjoy incredible clarity even in fast-moving visuals. Other key features include versatile view and mount options, height adjustments, and tilt capabilities.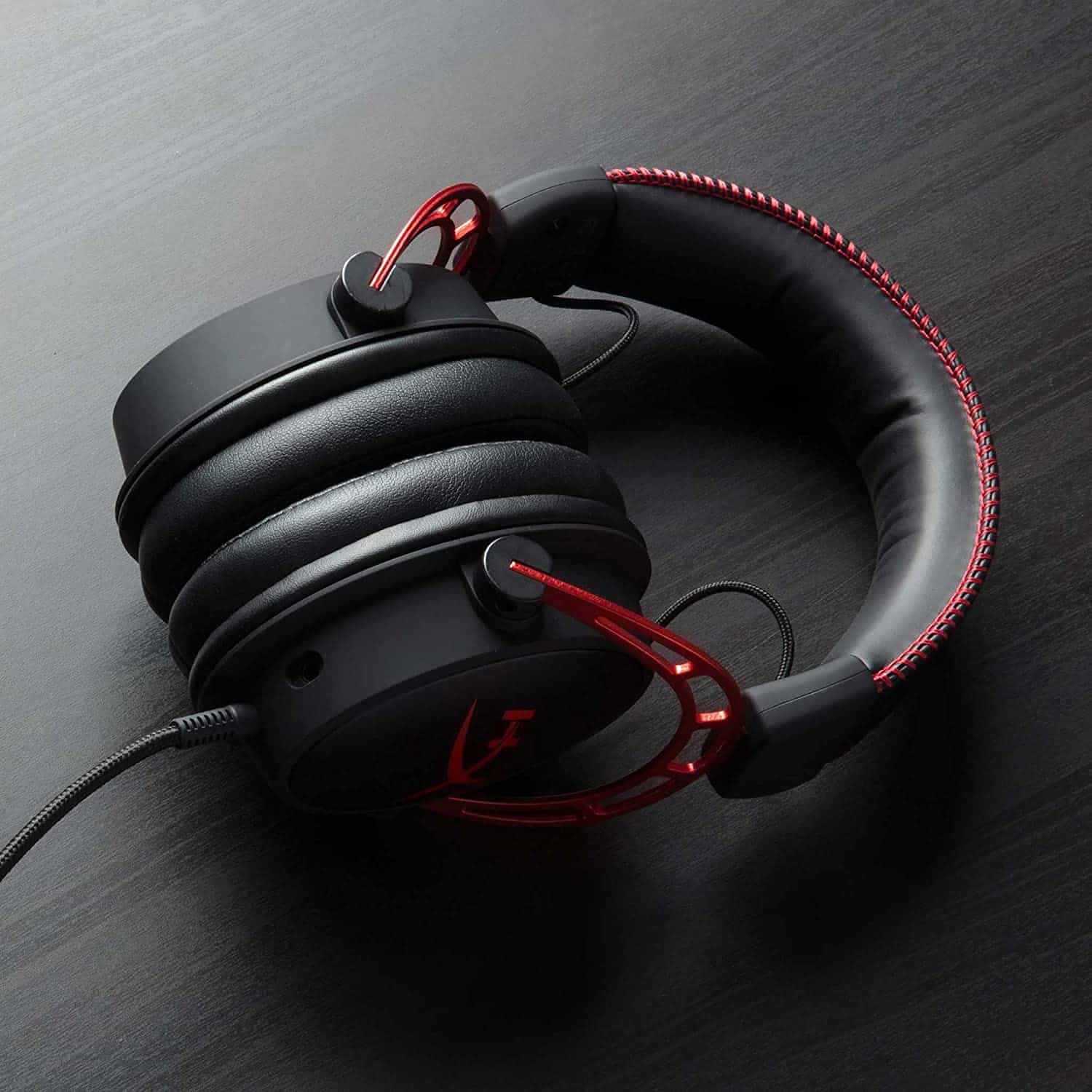 Like many Fortnite legends I have reviewed, FazeSway knows too well that to get to superstar status; one can't go for anything short of superb audio quality. This is why he leverages the tried and tested features of Hyperx's over-ear closed-back headphones.
The headphone is powered by a battery that can wirelessly charge to see him through 300 hours of non-stop gaming. Even when wirelessly charging through its fast 2.4GHz connection, I know he will still enjoy high-fidelity audio quality.
Crowning these impressive capabilities is a legendary detachable microphone, which alongside the headphone, has noise cancellation features that allow him to pick the stealthiest of in-game movements. Another feature that I think might have drawn him to this masterpiece is the headphone's plush memory foam with breathable leatherette. Combined, they make the headphones light, durable, and comfortable throughout his marathon gaming sessions.
Unlike the many gamers I have reviewed that fancy the sleek Herman Miller alternatives, FazeSway opts to swing differently, preferring the elegant and durable Vertagear Faze Retro. This impressive gaming chair has a reinforced 5-star base constructed from heavy-duty aluminum alloy material that guarantees rock-solid stability.
While this chair is one of the many sponsors behind his Faze Clan team, I think FazeSway also appreciates the fact that it has a quick, one-person installation. Simply slide in the parts, and you are ready to enjoy marathon gaming sessions. Moreover, the chair comes with multiple add-ons, including comfortable lumbar supports and headrest pillows, among other accessories.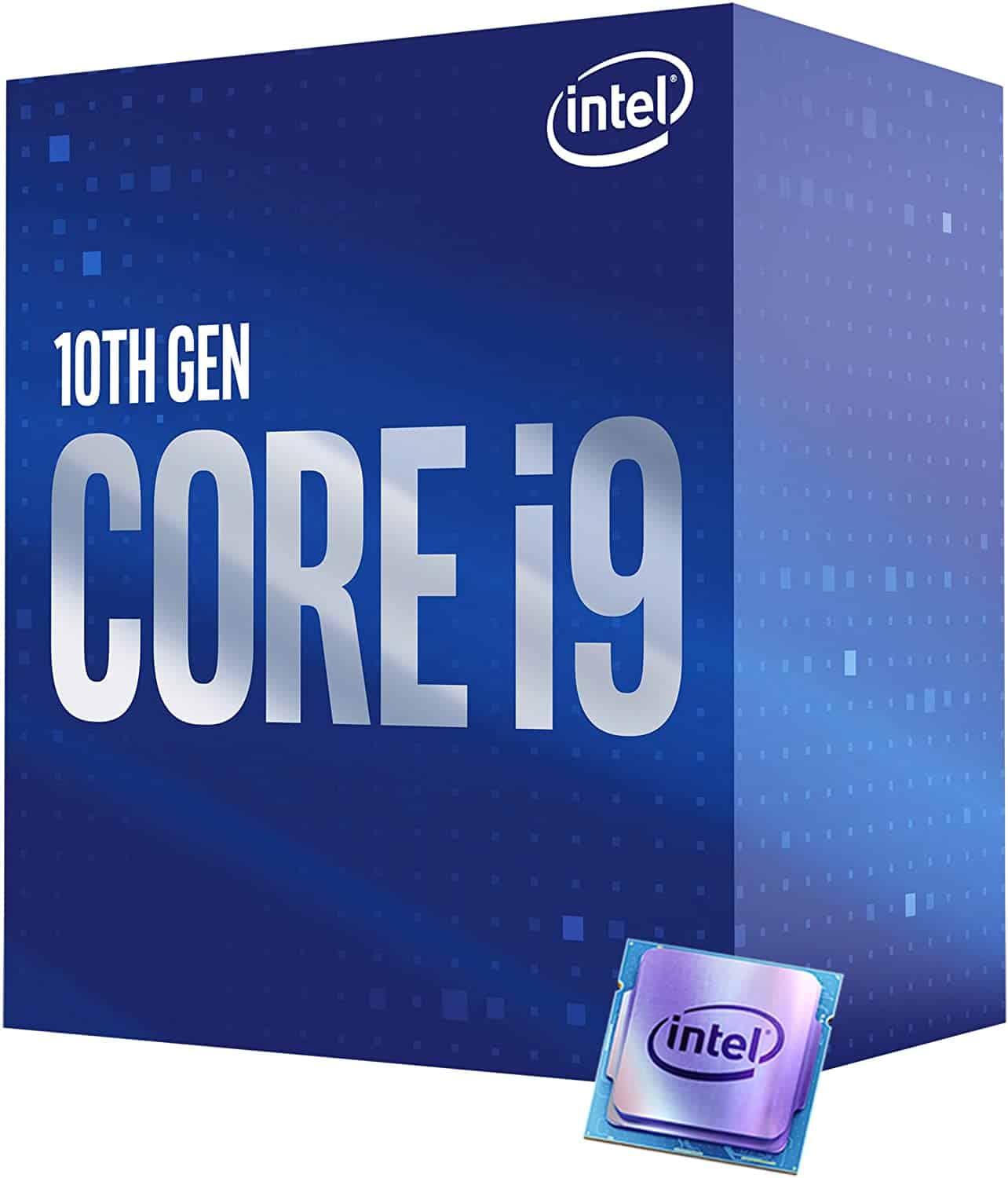 Like Strahfe and Juansguarnizo,FazeSway prefers the Intel Core i9-10900K processor. The processor is powered by ten cores and 20 threads allowing him to run multiple processes without significant performance reductions. Even more impressive is that the cores can clock up to 5.3 GHz, which I know enables him to enjoy one of the fastest speeds within the Fortnite community.
Key features include the fact that the processor is compatible with most motherboards through its LGA 1200 socket, has an Intel Turbo Boost Max Technology 3. 0 support, and is compatible with Intel 400 series chipset-based motherboards.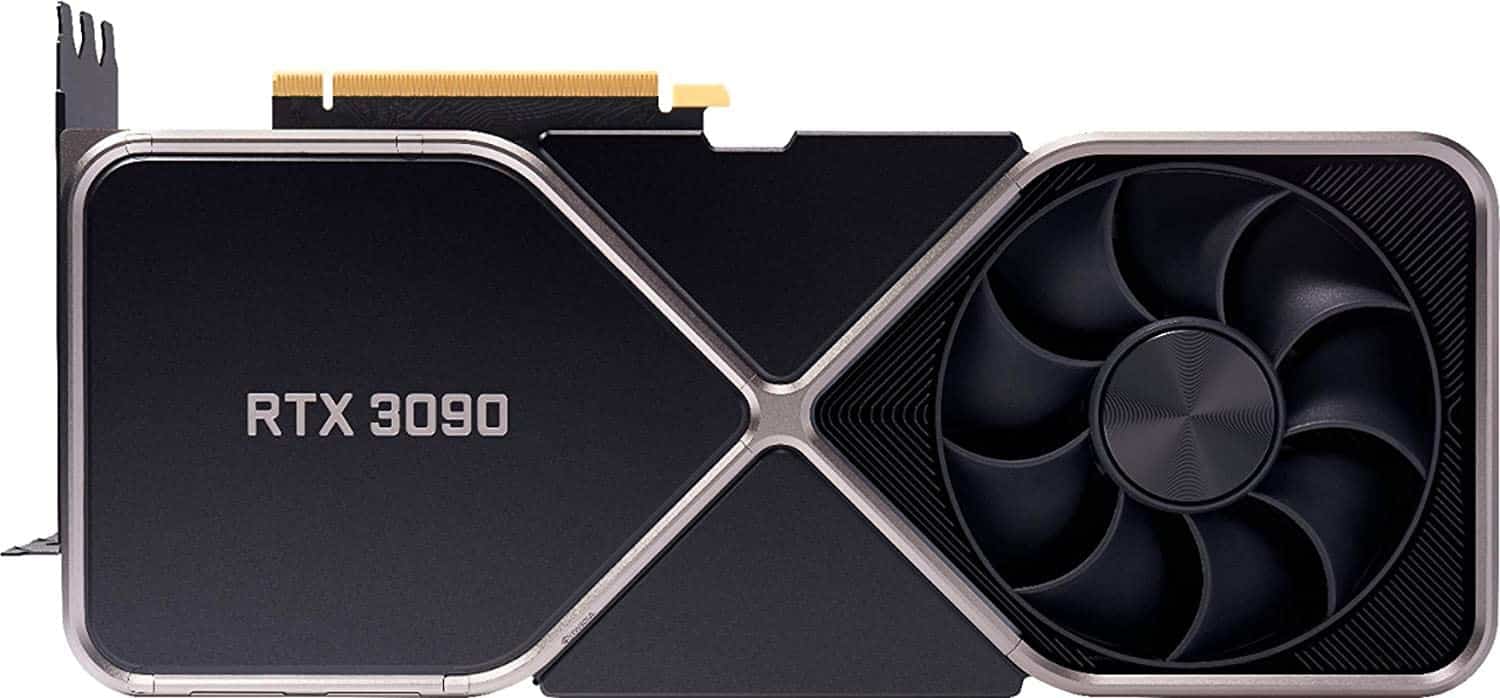 Like Shroud, FazeSway leverages the unparalleled capabilities of GeForce's top-shelf graphics card RTX 3090. For starters, the GPU boasts a real boost clock of 1800MHz backed by a staggering 24GB of G6X memory. With these capabilities, I can confirm that his PC is more than capable of pumping thousands of life-like FPS.
Further, the GPU is powered by NVIDIA's 2nd gen RTX architecture that enhances AI performance which explains his incredible Fortnite edits on his Youtube channels. Pair this with real-time ray tracing in games, and I can bet that he enjoys hyper-realistic graphics across all his Fortnite exploits.
Other key features include triple HDB fans 9 iCX3 thermal sensors that ensure he can focus on winning by affording him quieter acoustic noise alongside higher performance cooling.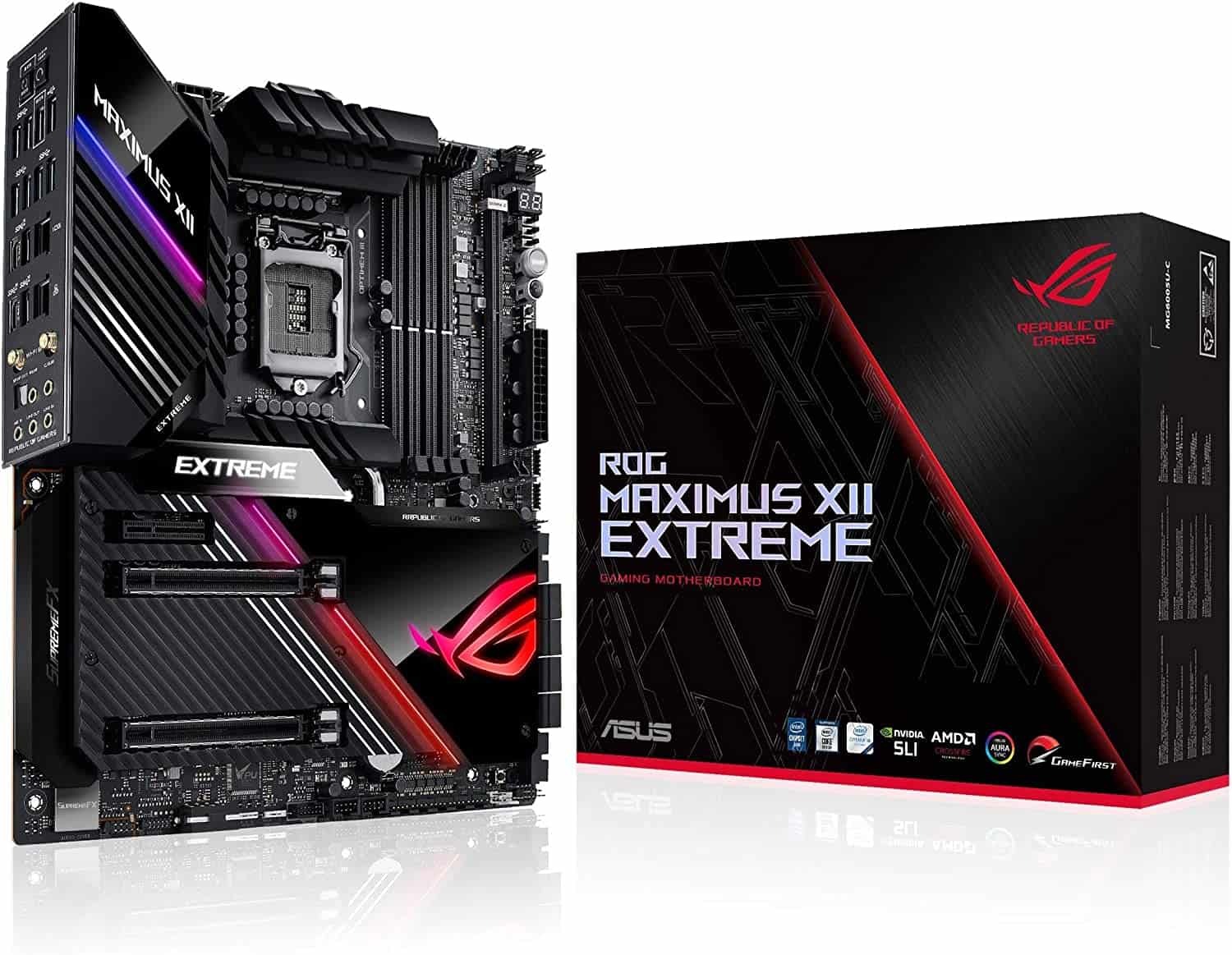 To match the phantom capabilities of his ferocious CPU, FazeSway leverages the power of an equally powerful motherboard in the name of ASUS ROG Maximus XII Extreme. This high-end motherboard bundles multiple irresistible features into a sleek RGB-lit board.
For starters, the motherboard offers what I consider the fastest connectivity options through its Dual Ethernet with Marvell AQtion 10Gb, Intel 2.5GB Ethernet with LANGaurd Technology, or Intel WiFi 6. With these vast and ultra-fast options, FazeSway is guaranteed lighting fast connections even in intermittent connections.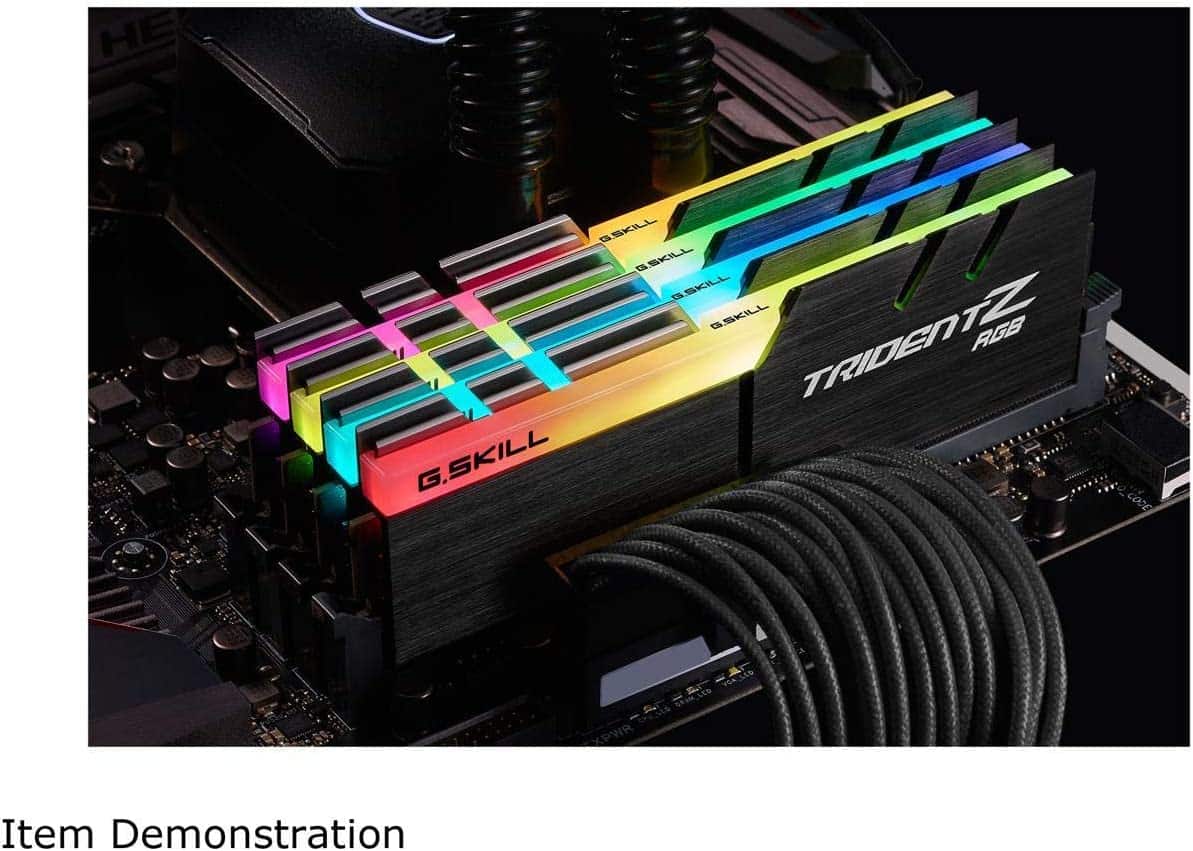 As I indicated when reviewing Gronkh and MoonMoon, the G Skill Trident Z series has stood the test of time. It impressively balances aesthetics, performance, price, and personalization which I feel might have drawn FazeSway.
The RAM supports the XMP profile affording FazeSway to preselect preset speed profiles to match his unique setup. This creatively enhances his CPU's Optane Memory, allowing him to tap into the most immersive Fortnite exploits one can ever imagine.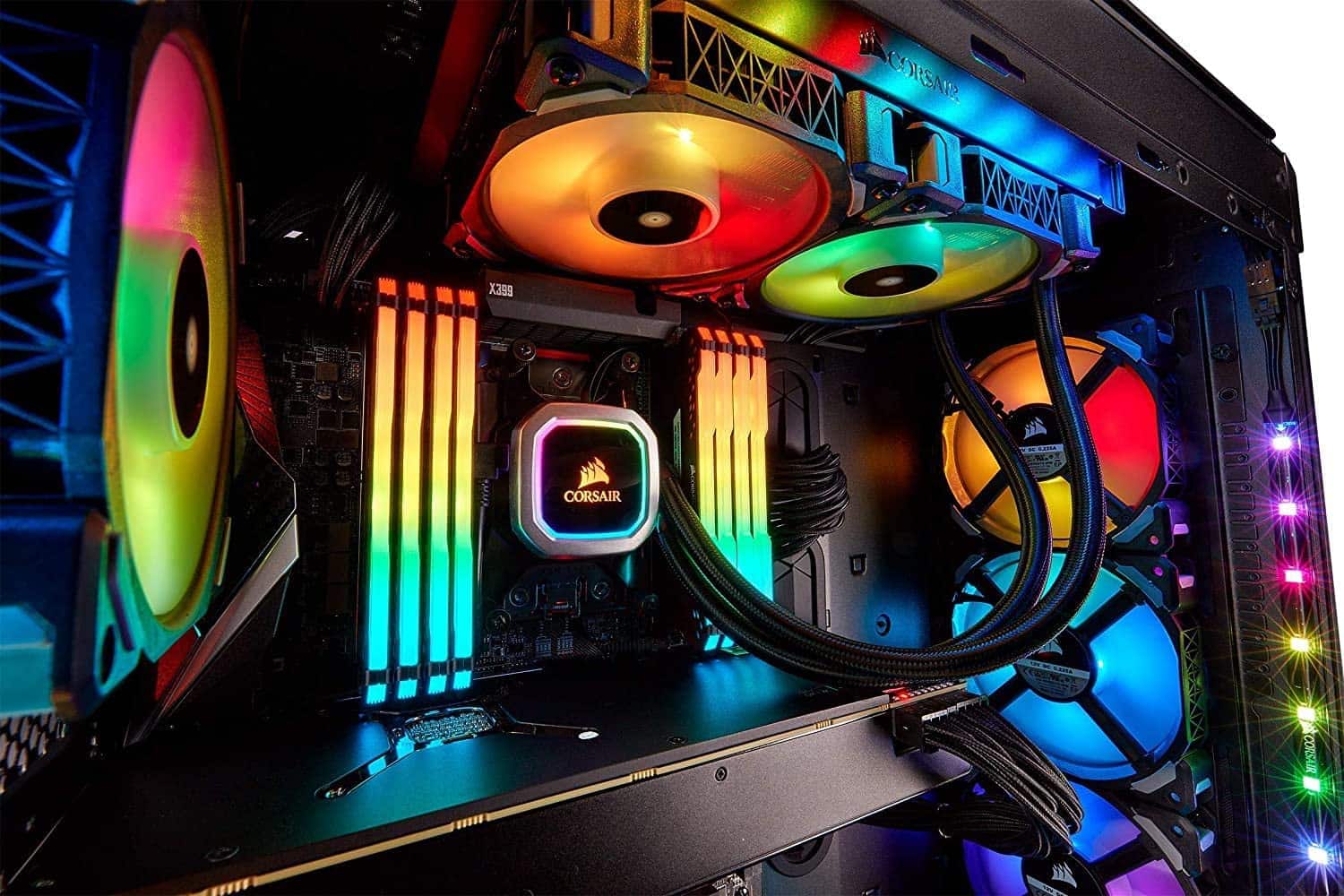 As Asmongold can attest, Corsair's masterpiece H100I liquid coolers are reliable, powerful and silent. And if my gaming experience is anything to go by, any gamer will kill for such a superb mix in a liquid cooler. The cooler has a low-noise pump design and a thermally optimized cold plate to guarantee quiet cooling even at high-performance loads.
FazeSway can personalize the cooler to get exquisite RGB lighting with stunning colour combinations that illuminate his unique setup using the Corsair iCUE software. While at it, he can also control the monitor and CPU coolant temperatures, adjust fan and pump speeds, and intuitively monitor his RGB lighting.
Other key features include vast socket and processor compatibility, a jet of color and enhanced airflow for extreme CPU cooling from its Magnetic Levitation PWM fans.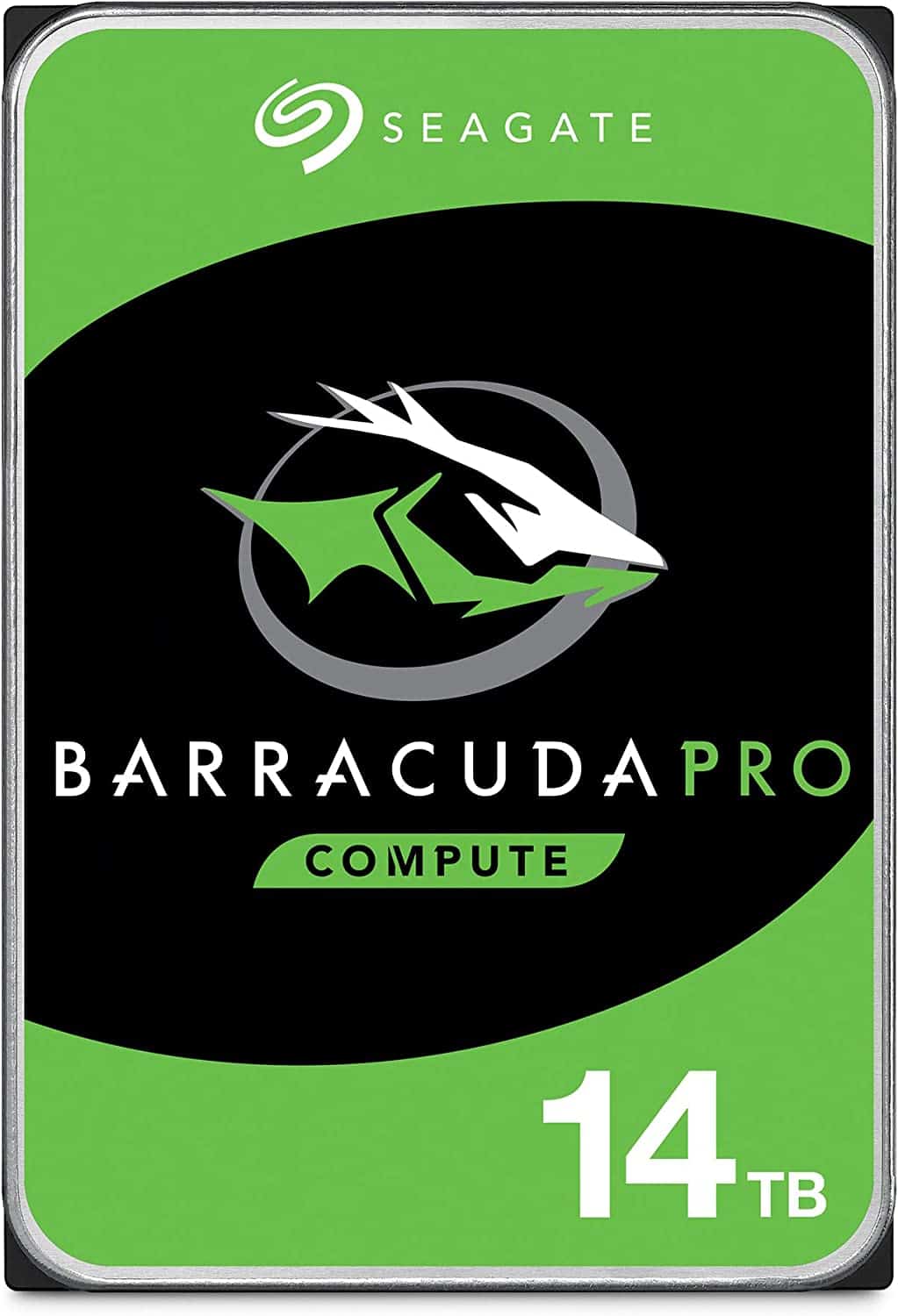 Of the hundreds of gamers I have reviewed, only a handful, FazeSway, and BadBoyHalo included, use HDD. But this doesn't make HDD obsolete. If anything, HDD has undergone a massive overhaul positioning them now as reliable, faster, and able to inspire confidence.
One such HDD is Seagate Barracuda Pro, currently serving FazeSway. The HDD has enormous capacity allowing FazeSway to handle and store most if not all of his Fortnite exploits. The HDD is backed by a five-year limited warranty and reliability founded on 20 years of innovation.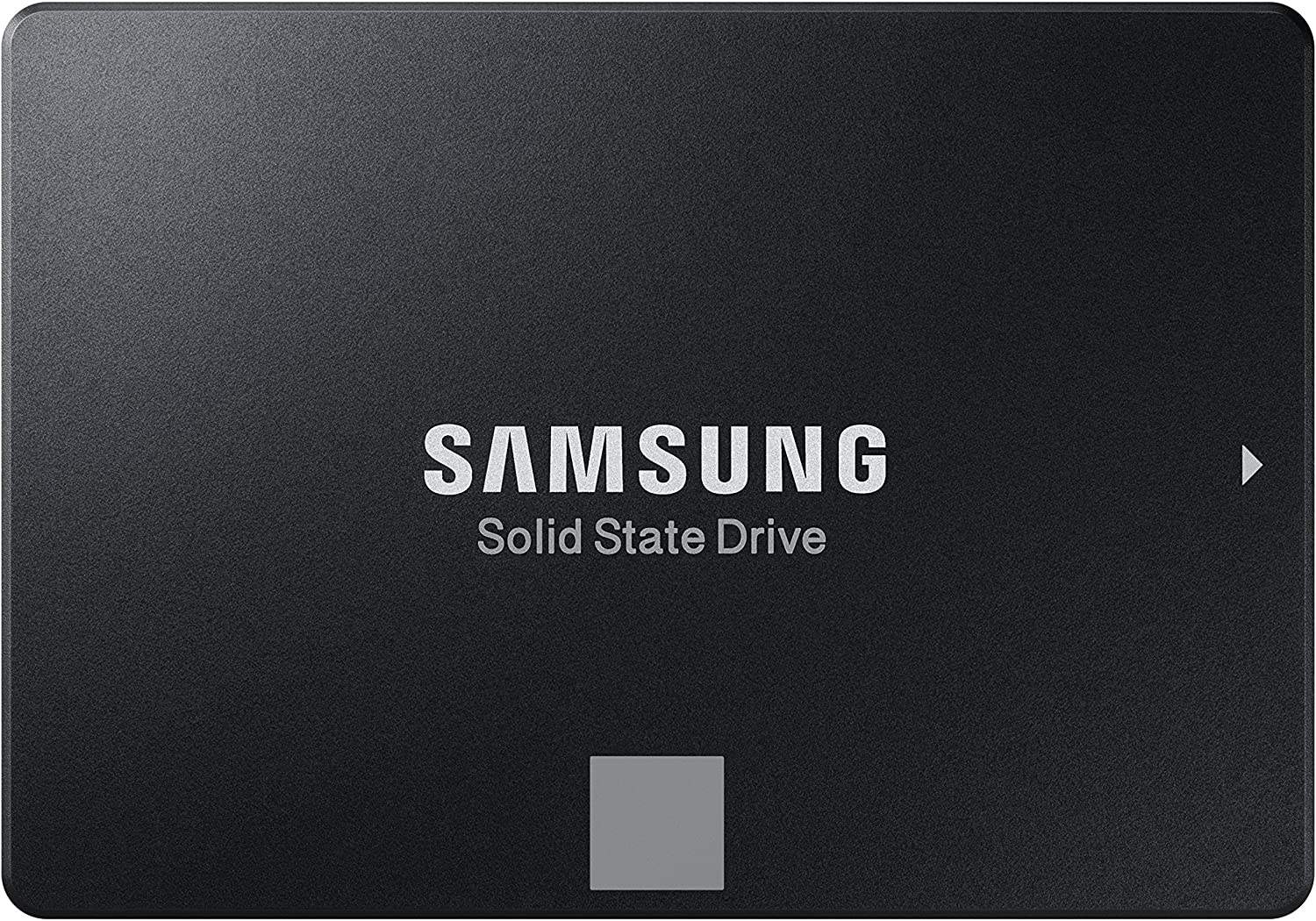 Like other Fortnite legends counting on the power of the slim and ultra-fast SSD, FazeSway is no exception. For him, that freedom comes from Samsung's 860 EVO, whose read/write speed is currently capped at over 500mb/s.
Like all Samsung's SSD that I have reviewed, FazeSway can count on the SSD's V-Nand technology to render large-sized 4K videos across all his gaming exploits. Add this to the peace of mind he gets from Samsung's secure encryption and tell me what more he can ask for.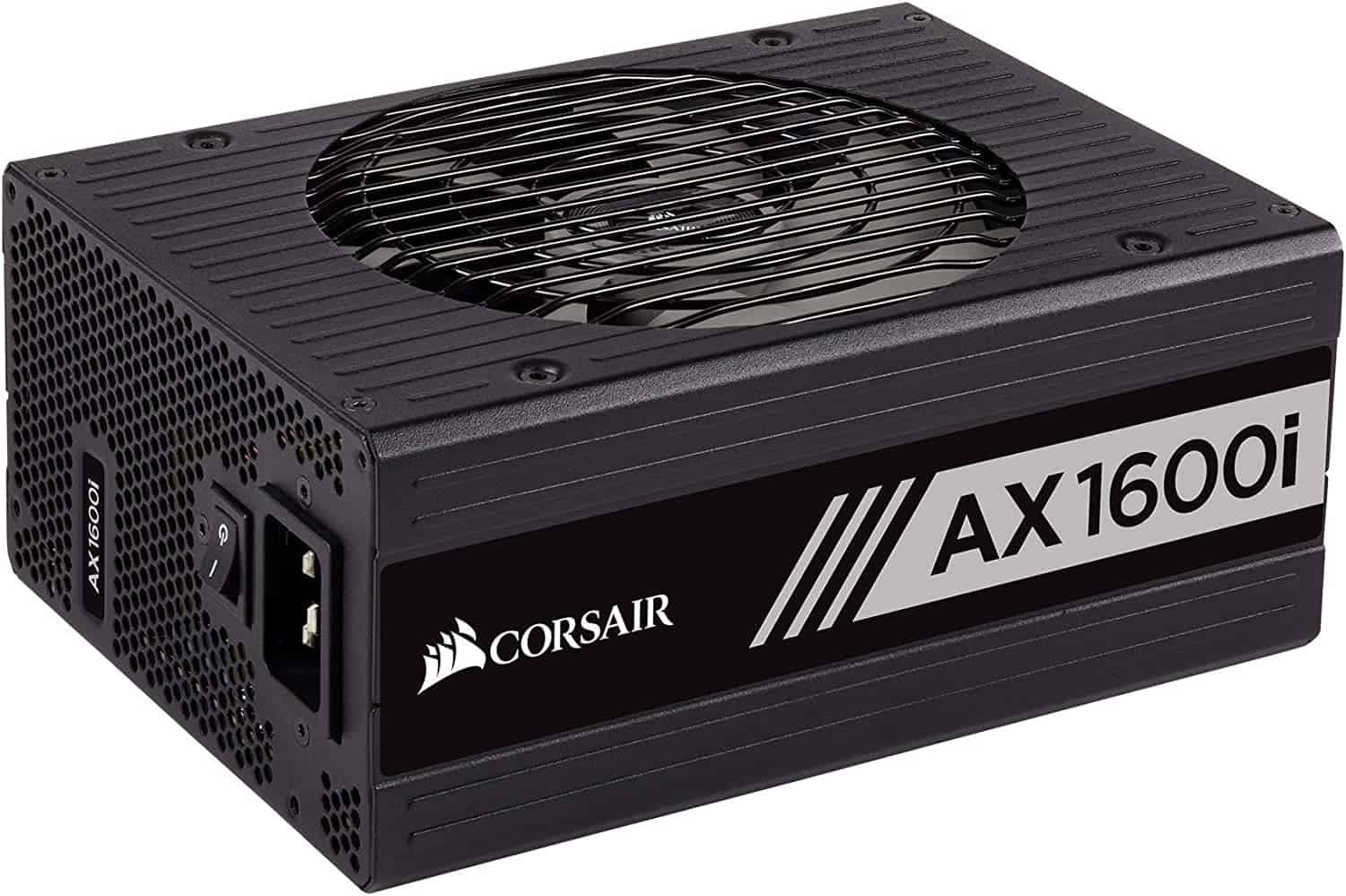 FazeSway leverages the reliability of 80 plus certified PSU to protect his expensive setup. With this Corsair masterpiece, FazeSway can pump up to 1600w of continuous ultra-stable currents to power his exquisite setup.
The PSU is powered by the revered 100% 105°C Japanese capacitors, whose efficiency I bet helps him cut back on the ever-ballooning power bills. Pair this with an incredibly stable voltage and ultra-low ripple noise, and you will concur with me that it is indeed worth a place in FazeSway's gaming arsenal.
Tying up all the features is a powerful Corsair Link Software that gives him the intuitive power to control and adjust his power settings at the click of a button.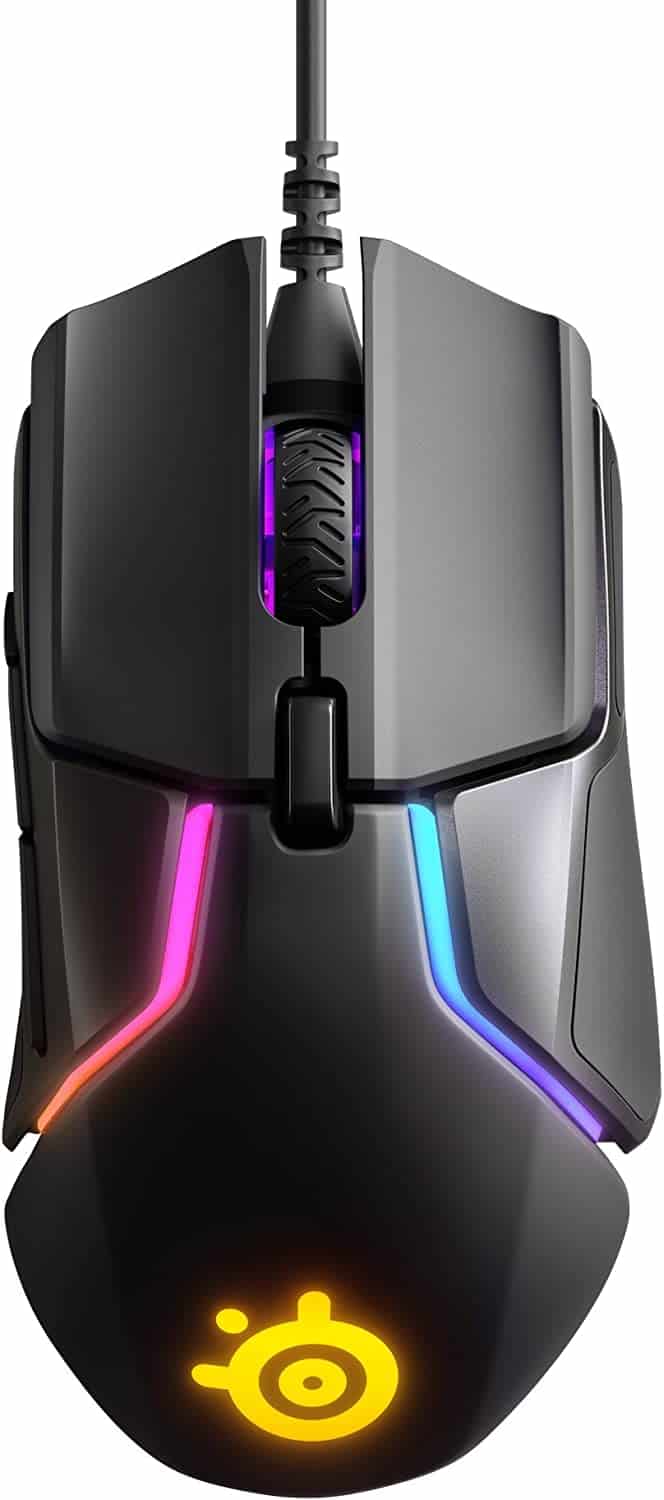 FazeSway prefers the fancy and wired Steel Series Rival 600 mouse. Of the many irresistible features the mouse bundles into the ergonomic design, I think FazeSway likes its weight adjustable feature the most. This is due to his ever-changing gaming needs that call for varying weights. Further, the mouse has multiple customizable RGB lit zones allowing him to personalize it per his moods or gaming needs.
Other key features include a split trigger whose accuracy can last 60 million clicks, revolutionary silicone side grips for increased grip and durability, and 256 center of gravity weight tuning configurations with a customizable lift-off distance.
FazeSway's Controller: DUALSHOCK 4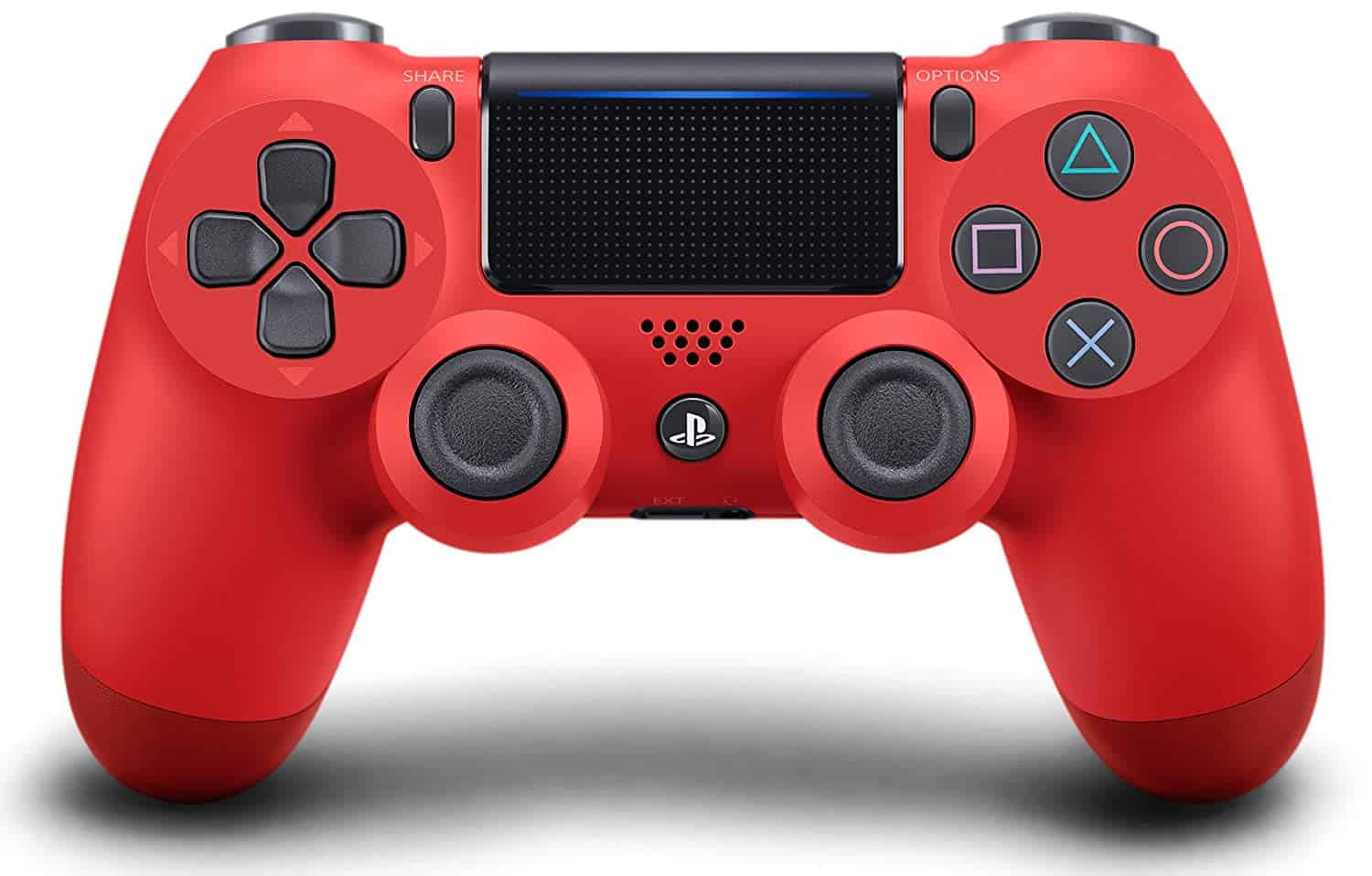 The Dualshock 4 is an impeccable controller with impressive build quality and control capabilities. No wonder FazeSway finds it alluring and worth a spot in his expansive arsenal. For starters, the controller has a new multi-touch and clickable touch pad whose functionalities open a near-limitless door for a veteran of FazeSway's caliber.
Further, the controller dons a futuristic design whose shape, feel and sensitivity leave a lot to be admired as it firmly gives one a great sense of control when playing Fortnite. Pair this with an in-built speaker to hum all the thrills of a win or the jeering of supporters by connecting it to a stereo headset jack, and you will concur that it is a worthy piece of gaming hardware.
Other key features I feel worth mentioning include multiple readily available recharge options that range from a standard charger using a USB cable, to a plug-and-charge option using a PS, among many others, and wireless compatibility with PS4 and PC, among others.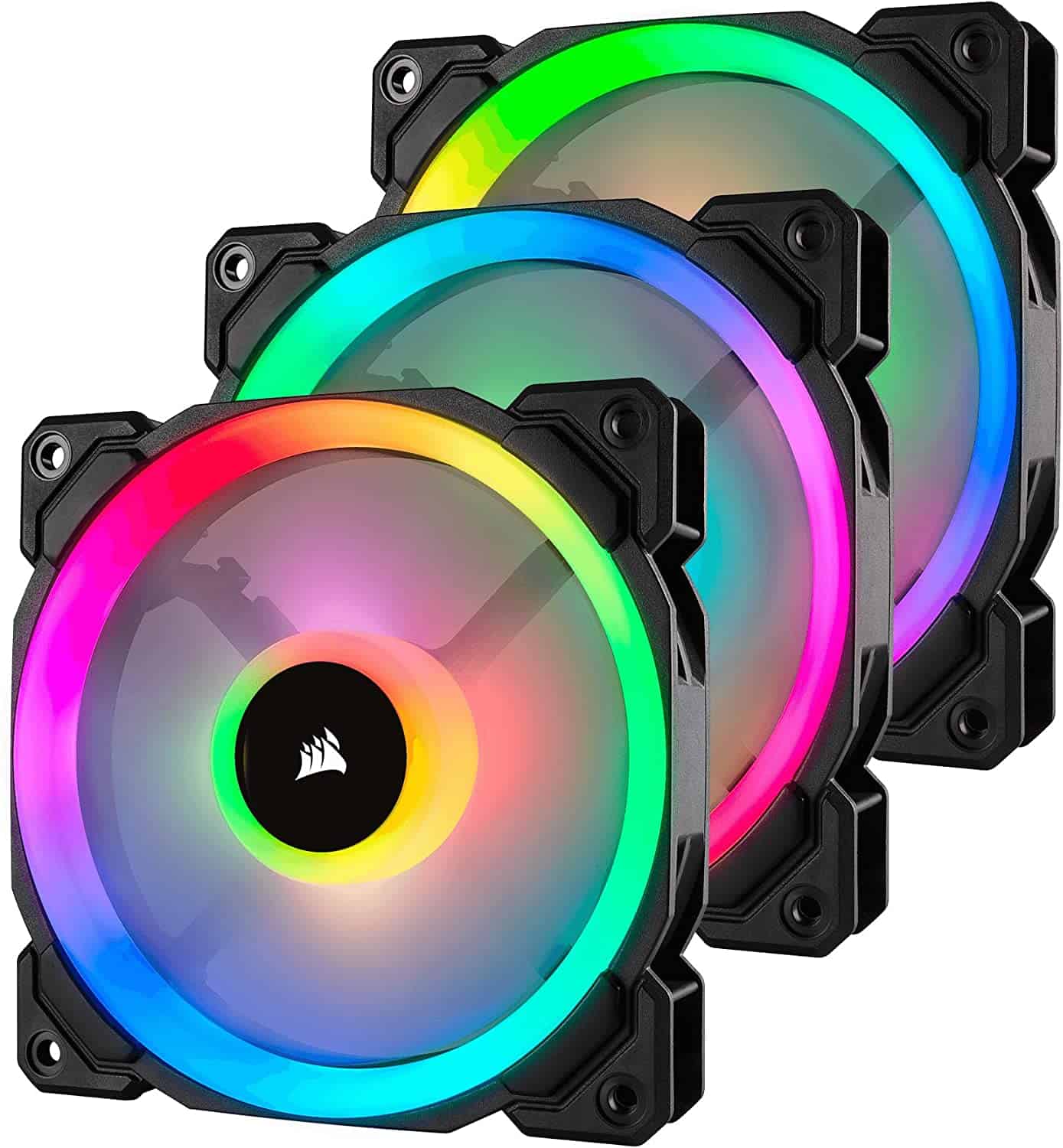 Reliably and powerfully absorbing heat generated by FazeSway's stunning setup is the RGB-Lit Corsair LL120 fans. These relatively small yet powerful fans are powered by a 120-millimetre fan Blade engineered for Low-Noise operation to allow FazeSway to focus on winning.
The fans come with a PWM fan control that allows FazeSway to manually adjust its dynamic speeds to minimize noise while maximizing airflow. Like most Corsair fans, FazeSway's pick can be customized via compatible software.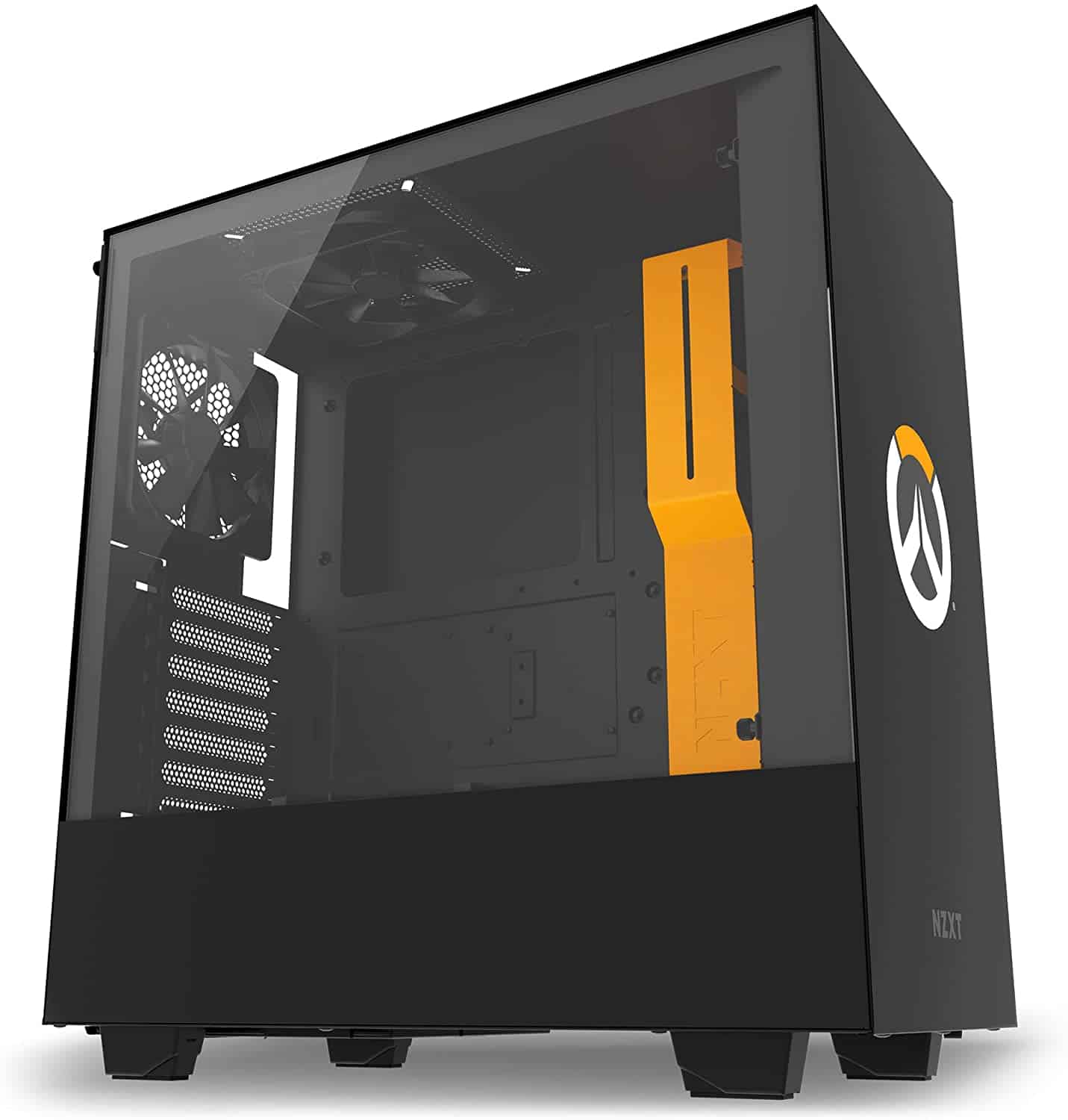 While I may not classify it as perfect, it still is a pretty impressive all-in-one case that perfectly meets all of FazeSway's needs. For starters, the case has strategically placed filters that excellently keep the dust out while allowing clean air.
Further, the mid-tower compact case has an excellent build with a tempered glass side panel that allows FazeSway's RGB-lit interior to shine through. Add this to its spacious interiors that allow the GPU to be vertically mounted on the motherboard without smoothing its sides, and tell me what more he can ask for.
Moreover, the case comes with preinstalled straps and channels to contain cables reducing clutter and making cable management a breeze. Then throw in support for up to two 140mm fans at the front na d a single 120mm fan at the rear, and you will understand why he went for this Ninja-inspired design.
FazeSway's Game Settings
General Settings – DualShock 4
| | |
| --- | --- |
| Build Mode Sens | 2.2X |
| Edit Mode Sens | 2.2X |
| Input Curve | Linear |
| Confirm Edit on Release | Off |
| Look H. Speed | 45% |
| Look V. Speed | 45% |
| Turn H. Boost | 0% |
| Turn V. Boost | 0% |
| ADS Look H. Speed | 12% |
| ADS Look V. Speed | 9% |
| ADS Turn H. Boost | 0% |
| ADS Turn V. Boost | 0% |
| Turn Boost Time | 0 |
| ADS Turn Boost Time | 0.00 |
| Instant Boost | Off |
| Dampening Time | 0.00 |
| Edit Hold Time | 0.100 |
| Dead Zone | 5%/5% |
| Aim Assist Strenght | 100% |
| Sprint By Default | On |
Controller Binds (Combat) – DualShock 4
| | |
| --- | --- |
| L2 | ADS Confirm |
| L1 | Previous Weapon |
| R2 | Attack |
| R1 | Next Weapon |
| D-Pad Up | Inventory |
| D-Pad Left | Place Marker |
| D-Pad Right | Replay Last Emote |
| D-Pad Down | Emote |
| △ | Edit |
| ☐ | Reload/Interact |
| O | Switch Mode |
| X | Jump |
| L3 | Toggle/ Pickaxe |
| R3 | Crouch/Repair |
| Touch Pad | Map |
| Options Button | Game Menu |
Controller Binds(Build) – DualShock 4
| | |
| --- | --- |
| Stair Piece | L2 |
| Wall Piece | L1 |
| Roof Piece | R2 |
| Floor Piece | R1 |
| Inventory | D-Pad Up |
| Change Mats/Trap | D-Pad Left |
| Replay Last Emote | D-Pad Right |
| Emote/ Replay | D-Pad Down |
| Edit | △ |
| Trap/Interact | ☐ |
| Switch Mode | 0 |
| Jump | X |
| Toggle/Pickaxe | L3 |
| Rotate/Repair/Trap | R3 |
| Map | Touch Pad |
| Game Menu | Options Button |
Controller Binds(Build) – DualShock 4
| | |
| --- | --- |
| Confirm | L2 |
| Unbound | L1 |
| Select | R2 |
| Reset | R1 |
| Inventory | D-Pad Up |
| Unbound | D-Pad Left |
| Replay Last Emote | D-Pad Right |
| Emote/Replay | D-Pad Down |
| Unbound | △ |
| Unbound | ☐ |
| Confirm | 0 |
| Jump | X |
| Toggle/Pickaxe | L3 |
| Unbound | R3 |
| Map | Touch Pad |
| Game Menu | Options Button |
Other
| | |
| --- | --- |
| HUD Scale | 60% |
| NViDia Settings | Default |
Display -Alienware 2521H
| | |
| --- | --- |
| Window Mode | FullScreen |
| Resolution | 1960 X 1080 |
| Frame Rate Limit | 360FPS |
GRAPHICS – NVIDIA GEFORCE RTX 3090
| | |
| --- | --- |
| Brightness | 150% |
| Interface Contrast | 1X |
| Colorblind Mode and Strenght | Off |
Graphics Quality
| | |
| --- | --- |
| View Distance | Near |
| Shadows | Off |
| Anti-Aliasing | Off |
| Textures | Low |
| Effects | Low |
| Post Processing | Low |
Advanced Graphics
| | |
| --- | --- |
| V-Sync | Off |
| Motion Blur | Off |
| Allow Multithreaded Rendering | On |
| Rendering Mode | Performance |
FazeSway's Family
FazeSway has safely kept the details of his love life away from the public. That being the case, I couldn't unveil much about his previous or current romantic partners. In my judgement, such secrecy is somewhat worth it because it allows him to entirely focus on his streaming career without fans inquiring about his relationships.
FazeSway's Net Worth and Career Earnings
As of this writing, FazeSway has a mind-blowing net worth of $1-$5M. My research shows that these are his primary sources of revenue:
YouTube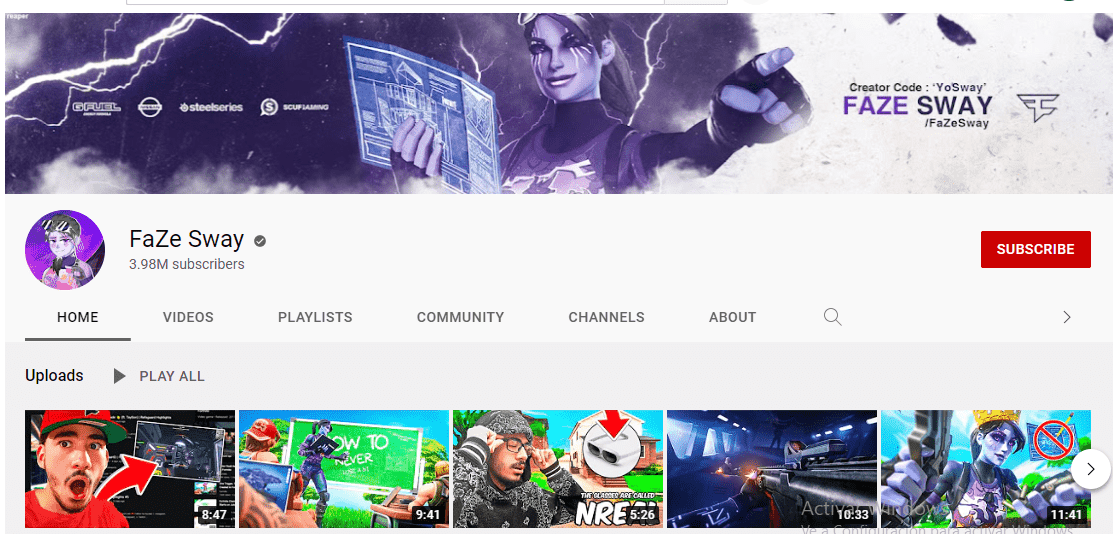 On YouTube, FazeSway is a big name with millions of subs. His channel has amassed 433,402,782 views, possibly earning him between $270 and $4,300 monthly, based on how many videos he uploads weekly and how popular they become.
Twitch
FazeSway could be receiving a decent amount in Twitch payouts. I went through his Twitch stats to find out that he has 136 paid active subs, and each of them brings in about $3.50, translating into almost $500 monthly. This sum increases when you factor in his donations and ad revenue.
Esport Companies
FazeSway has been on Faze Clan's payroll since 2019, and I believe his salary has played a significant role in estimating his current net worth. Before he joined this esports company, he was signed with Chronic, though I didn't find any details specifying when the organization acquired him. All the same, I'm sure the company paid him a decent salary.
Sponsorships

FazeSway is fast becoming an influential figure in the Fortnite sphere, and many brands are dying to be associated with him.
Presently, his rising fame and good reputation have earned him the backing of G-FUEL, Scuf Gaming, SteelSeries and Nissan, whose products he regularly promotes through his social media accounts. Should he remain in the gaming scene and keep honing his gaming and content creation skills, I'm confident that more companies will jump on the bandwagon.
Nevertheless, FazeSway hasn't gone public with the value of his sponsorship deals, but they have unquestionably boosted his annual income.
Competitive Play
FazeSway has only been in the competitive scene for several years, and he's already participated in six tournaments to earn $3,600.00.
As I thought, all the games he played were Fortnite, four of them in 2019 and two in 2020.
FazeSway played at three events as a member of Faze Clan and the rest as an independent player. Notably, he brought in 75.00% of his total prize pool money as a free agent, which I deem greatly admirable.
Merch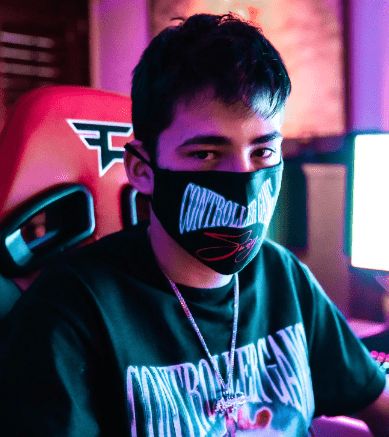 Although FazeSway doesn't have a merch store as of this writing, he has released merch for his fans. For instance, in 2020, he was selling hoodies, masks and t-shirts, which could have brought in a substantial profit.
FazeSway's Retirement and Post Professional
Personally, I don't think FazeSway is prepping for retirement right now or soon. And I have several reasons to support my opinion. For starters, he's still on Faze Clan's roster and hasn't hinted at leaving. Then, he's still in his teens, and although some esport athletes retire that early, his passion for gaming runs deeper.
FazeSway's Merch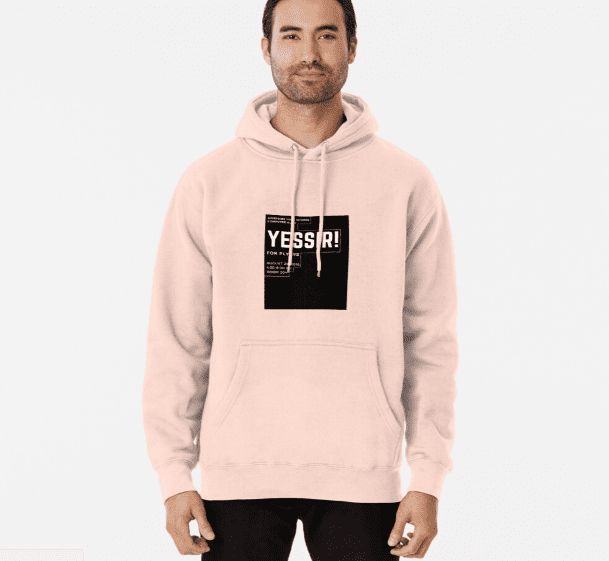 Would you like to add to your current hoodie collection? Here's a unique, chic hoodie you can consider. You can have it in a plethora of shades, ranging from white, black, charcoal heather, and blue to white, pale pink, and oatmeal heather.
I liked this garment's front pouch, rib cuffs, and matching drawcord. Notably, it's made from a heavyweight fabric, but if you'd like something lighter, I suggest you consider the for faze sway Lightweight Hoodie.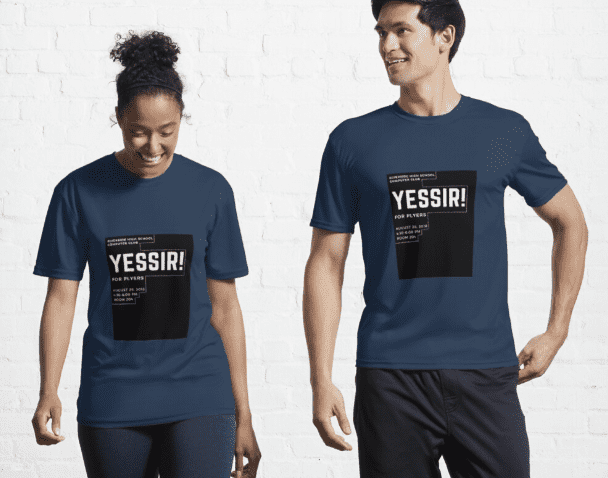 I love small-sleeved tees because of the versatility they bring to the table. If you'd like to buy one, I think you should look at this option, which comes in black, royal blue and navy. It's made from thin 100% polyester fabric that makes it lightweight, breathable, and easy to maintain. The fit is comfy to ensure you can run your errands in it or rest at home at your convenience.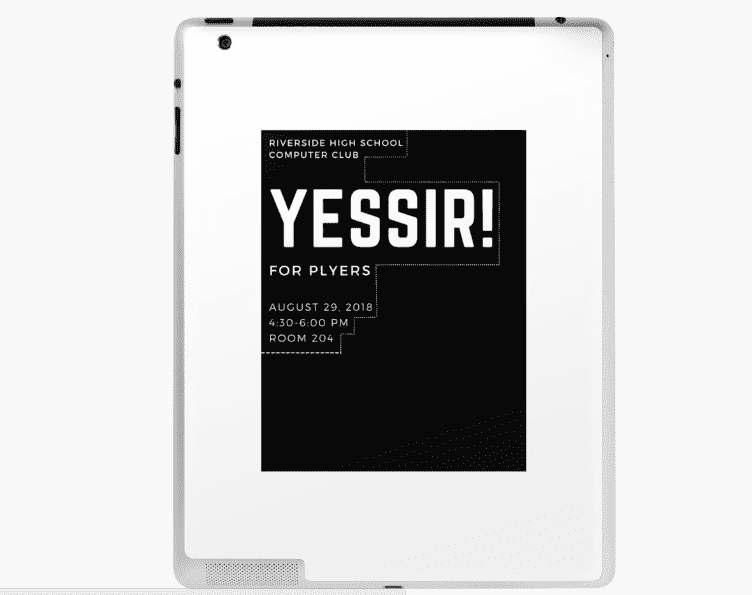 Your iPad will definitely look fancier with this case. And what's more, I'm confident it's all you need to keep scratches and other external damage at bay. Since it's made from form-fitting vinyl, installing and removing it shouldn't trouble you. Besides, it's well suited for Qi-standard wireless charging, making it more convenient.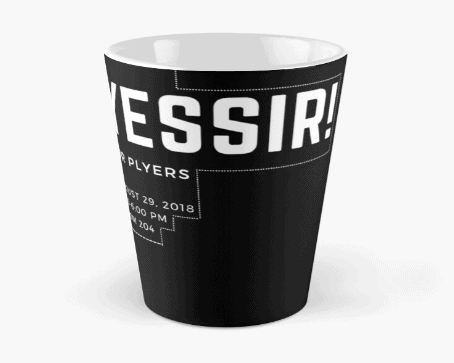 This is the type of mug I'd consider fit for my kitchen – its quality is top-notch, and its visual appeal is undeniable. In addition, this piece of drinkware is designed to hold 12 oz, which is just about the same amount of coffee I need to start my day. Thanks to its durable ceramic material, I don't have to stress over cleaning it every morning because my dishwasher can do the job.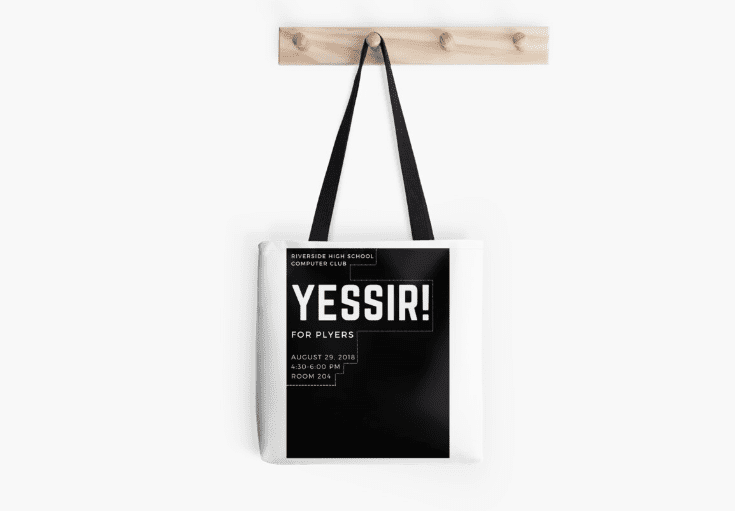 Years of running errands have taught me that a tote bag comes in handy more than you expect. This option's style drew me in. And I was enthralled to learn it comes with all the features I need to carry my staff while taking my elegance up a notch. These include a durable polyester shell that dries quickly, sturdy shoulder straps, and a double-sided design meant to last.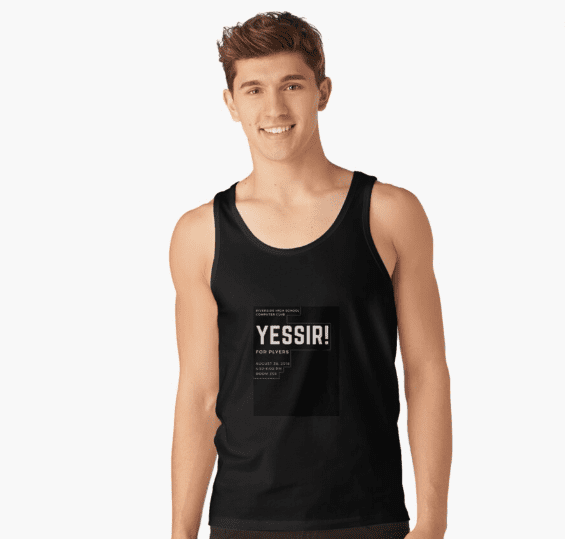 I'm a huge tank top fan, and I deem this one among the best options available on the market. It comes in a slim fit, but if you're a sucker for loose pieces of clothing, get a size up. Its designer, TARMOH, offers it in several shades, including red, blue, heather grey, white, dark blue, and black. So, tees in heathered fabric leverage a mix of 10% polyester and 90% cotton, but those in solid colors are constructed with 100% cotton.
Frequently Asked Questions about FazeSway
Question: Who is FazeSway dating?
Answer: FazeSway may have hinted at being in a relationship a while back, but I didn't find any details specifying her identity.
Question: What's the highest amount FazeSway has made from a single gaming competition?
Answer: The most significant sum FazeSway has received in prize pool money from one tournament is $1,300.00 at the Trios Cash Cup 2 – NAE in July 2019. While this might be a small amount in some people's eyes, I think it's pretty admirable, considering he hadn't even turned 18 at the time.
Question: What does FazeSway do during his leisure time?
Answer: I discovered that FazeSway enjoys watching TV shows and movies when he's free. I was even more excited to learn that some of his favorite actresses and actors, including Natalie Portman and Leonardo DiCaprio, are also mine.
Question: Does FazeSway own a merch store?
Answer: Unfortunately, FazeSway doesn't sell any merch online. But I think he could start one in the future, especially if he remains in the streaming scene and his fame keeps surging.
Question: When did FazeSway join YouTube?
Answer: FazeSway created his YouTube account in 2013.
Recommended Reads:
Research Citations
https://www.esportspedia.com/streamers/Sway
https://twitchtracker.com/fazesway
https://www.esportsearnings.com/players/62004-sway-josue/results-by-league
https://fazeclan.com/members/faze-sway/
https://youtube.fandom.com/wiki/FaZe_Sway
https://www.twitch.tv/fazesway
https://www.youtube.com/channel/UCh5fwwlEPTqN68kZYL8nK5A
https://twitter.com/fazesway/status/1335346693945044993?lang=en