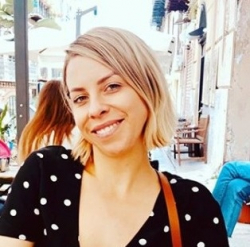 Latest posts by Jodie Chiffey
(see all)
Kaitlyn Michelle Siragusa, popularly known as Amouranth, is a Twitch streamer, YouTuber, cosplayer, adult content creator, entrepreneur, and internet personality.
In my many years of writing content creators' biographies, I've only encountered a few who've successfully branched out into video gaming, including Amouranth. Usually, she plays top-rated titles such as Just Chatting, Fortnite, and Mario Cart 8. Still, I wouldn't say she's as good as other female players like Dinglederper, Sweet Anita, Loeya, xChocoBars, and Sydeon.
Amouranth runs a 5.6M-follower Twitch channel. Though she comes second on the list of the most followed female streamers on the platform, her net worth overshadows Pokimane's, who sits right at the top of it. I attribute her tremendous financial success to her sought-after adult content that has also earned her superstardom.
So, in this Amouranth bio, I'll talk about various aspects of Amouranth's life, including her early life, family, career, gaming setup, revenue streams, and merch.
Amouranth's Bio Facts
| | |
| --- | --- |
| Real Name | Kaitlyn Michelle Siragusa |
| Birthplace | Texas, United States |
| Birthdate | December 2, 1993 |
| Nickname | Amouranth |
| Height | 5 feet 4 inches |
| Nationality | American |
| Zodiac Sign | Sagittarius |
| Siblings | N/A |
| Children | N/A |
| Boyfriend | Matt Barr |
| Games Played | ASMR, IRL, Just Chatting, Mario Cart 8, I'm Only Sleeping, Fortnite, etc.  |
| Net Worth | $20-25M |
| Social Media | Twitch: Amouranth, YouTube: Amouranth, Also Amouranth, Amouranth ASMR, Amouranth Daily Clips, Twitter: @Amouranth, Instagram: kaitgoneworld |
| Awards | Amouranth won the Best ASMR Streamer award at the Streamer Awards in 2022 |
| Last Updated | July 2022 |
Amouranth's Birthplace and Early Life
Amouranth was born in Houston, Texas, on December 2, 1993.
She is an only child. So, when her few friends weren't available to play, she spent quality time with her pets, explaining her strong bond with animals. Sometimes, she would also game and watch anime, which inspired her to venture into cosplaying later in life.
Amouranth revealed that her aunt taught her how to sew when she was young. In college, she studied Fashion Design & Theatrical Costume Design. So, I wasn't shocked to learn about her exceptional costume designing skills.
Amouranth's parent's identities are unknown as of this writing, but she's disclosed that they were conservative. Therefore, they didn't even support her adult content career at first, but they eased up once they found out how much money she made.
How Did Amouranth Get Started Gaming?
Growing up as an only child, Amouranth discovered video games to keep boredom at bay. I'm convinced that starting out so early enabled her to hone her gaming talent, which is why she plays a variety of titles with impeccable prowess.
Twitch Career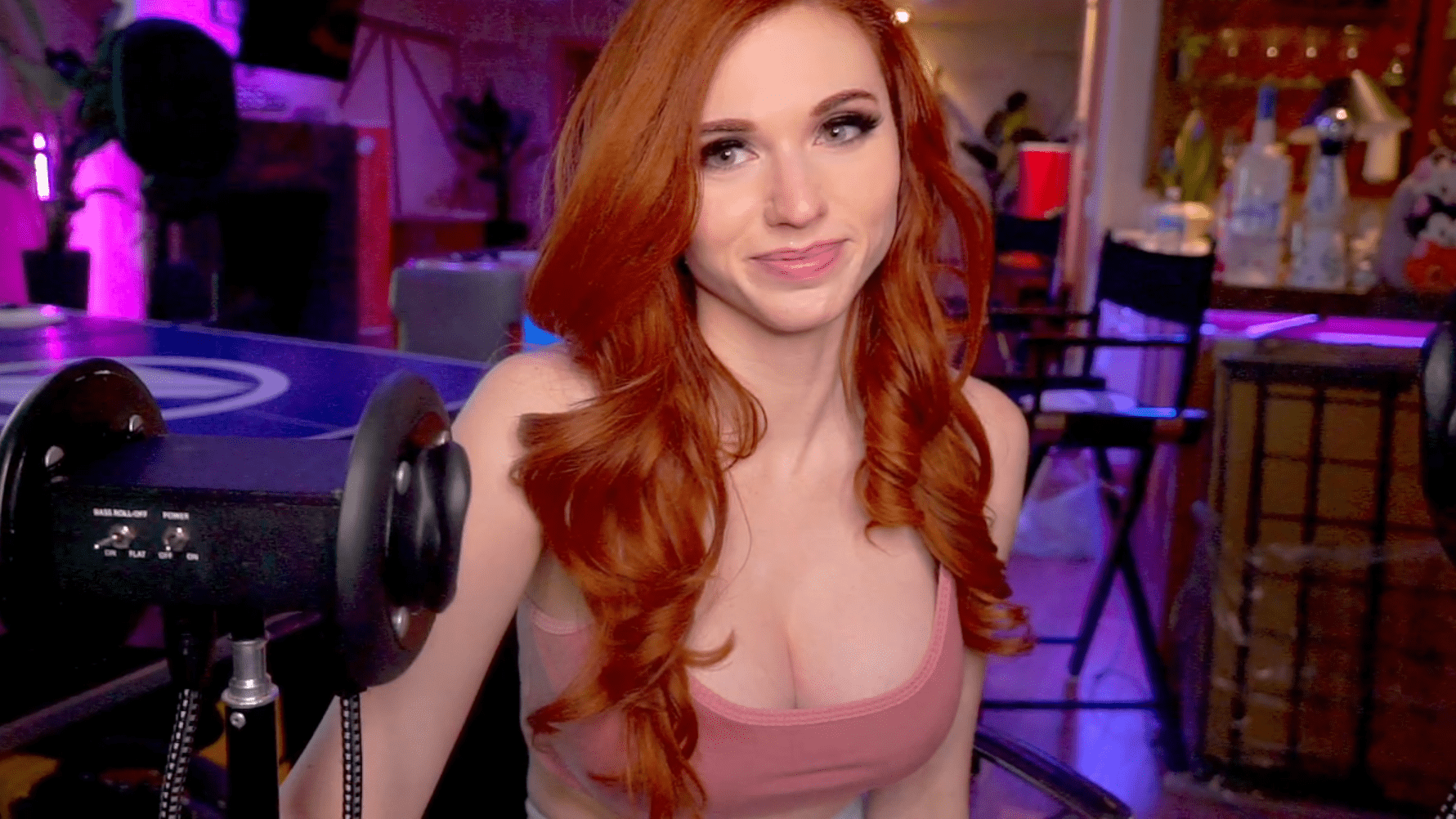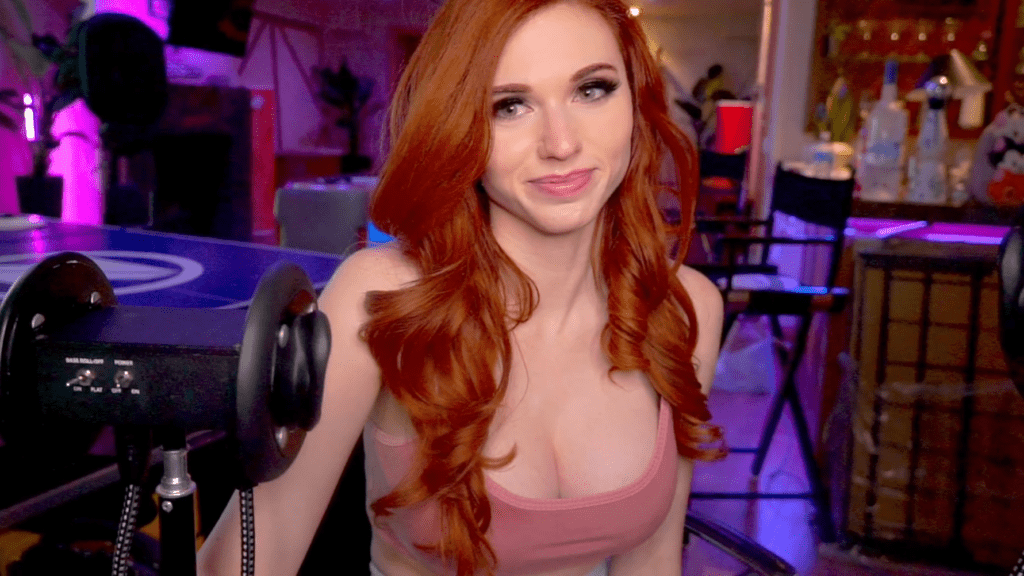 I attribute Amouranth's booming streaming career to the children's entertainment character company she established in 2015. It saw her get invited to various local news stations. And she was also featured on the American reality TV station, The Little Couple, pushing her popularity to new heights.
With such massive fame, Amouranth caught Twitch's attention, and it requested her to start live streaming on the platform. I think she must have been good at making costumes to get that invite. Plus, a considerable chunk of the popular content creators I've reviewed created their Twitch accounts out of their own volition.
So, Twitch must have noticed that Amouranth would bring the value its target audience craved. And I can confirm that she has because she already has millions of followers and views.
But her journey hasn't been devoid of several ups and downs. Let's me fill you in on them:
Twitch Bans
Amouranth has been suspended from Twitch several times, a fate others such as Legendary Lea, Ricegum, HasanAbi, N0tail, and Fedmyster have also suffered. From what I've gathered, steering clear of drama and 'mishaps' on Twitch is next to impossible; one can only hope that whatever they do doesn't cost them a career they've spent years building.
So, Amouranth was slapped with her first Twitch ban in September 2019 due to a 'wardrobe malfunction.' It lasted three days, upon which she resumed entertaining her viewers, who are mainly IRL, ASMR, and Just Chatting enthusiasts.
In March 2020, Twitch banned Amouranth twice for sharing sexually suggestive content.
Then, in 2021, she was suspended on Twitch, TikTok, and Instagram, but the reasons behind the bans remained unclear. Most of her fans speculated that she had posted adult content as she had done before.
YouTube Career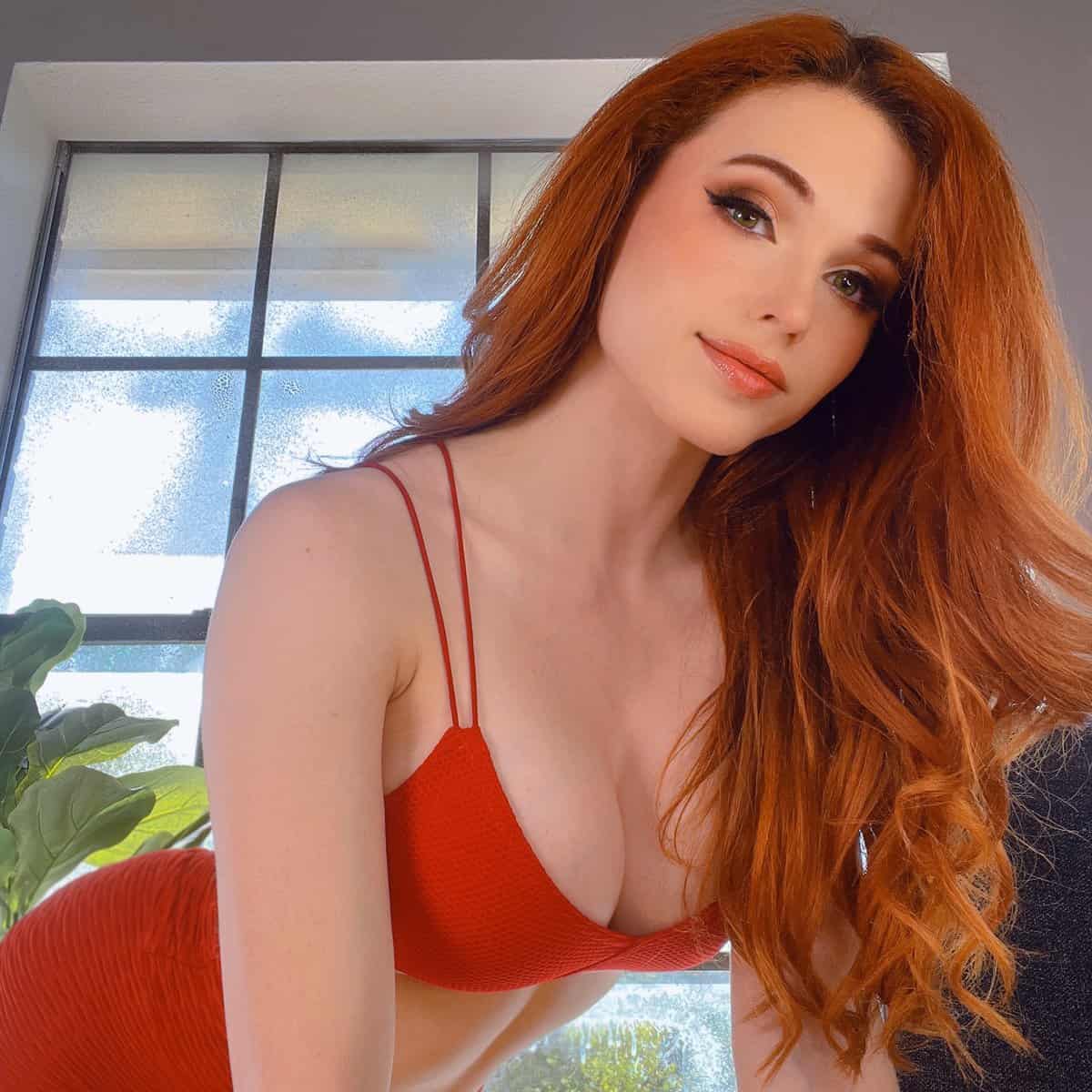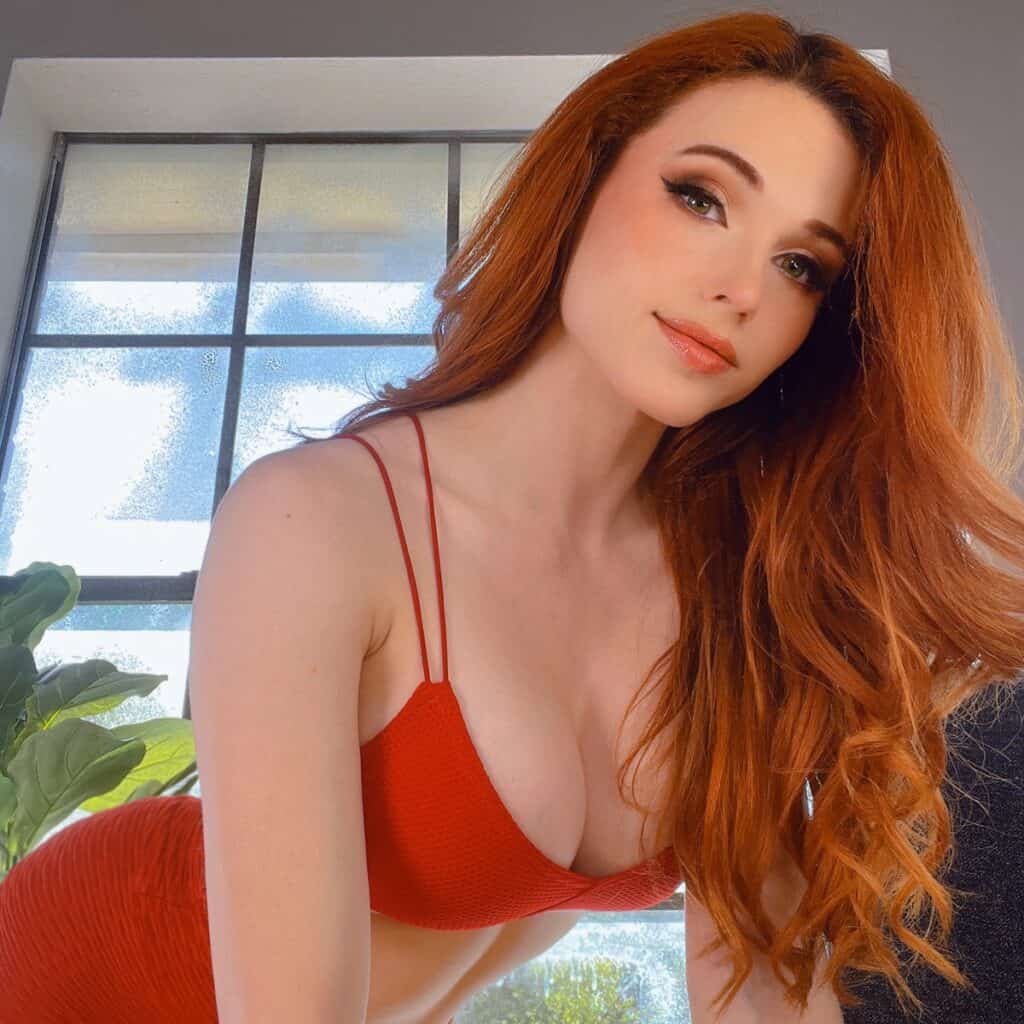 Amouranth created her YouTube account in 2011. Fortunately, this platform's rules are not as strict as Twitch's, so she has never been suspended.
More often than not, Amouranth uploads content about gaming and lifestyle, attracting thousands of views. Her popularity on this platform boils down to her top-tier videos, but I also think her suggestive overtones have helped her draw in a large portion of her enthusiasts.
In July 2020, Amouranth collaborated with fellow top-rated female content creators Lisa "STPeach" Vannatta, Dizzy Kitten, and Natalia "Alinity" Mogollon to produce podcast content. She took advantage of it to deny that she was concealing details about her marriage to avoid losing fans.
Controversies
Besides being prohibited from using Twitch for specified durations, Amouranth has also been at the center of various controversies.
For instance, in 2020, recovered s*x addict Erik Estavillo filed a lawsuit against Twitch for exposing him to overtly sexual content, thanks to the presence of suggestive female streamers, including Amouranth. He demanded a $25 million compensation from the platform, but unfortunately for him, a Santa Clara Superior Court of California judge denied the claim.
In my opinion, the ruling was fair, as those suffering from s*x addiction can't control what content creators post online. They can only leverage other effective ways to deal with the issue.
Also, a while back, Matthew "Mizkif" Renaudo called Amouranth out for tricking her audience into looking sexual to increase her viewership.
Amouranth's Videos
I clicked on this video as soon as I found it because I wanted to catch a glimpse of Amouranth's life as an adult content creator. And if we share the same desire, this video is for you too. It covers how she starts her days and creates content for multiple platforms, including Twitch, Instagram, and YouTube.
In this video, Amouranth says that she makes up to $1.5M monthly, an enviable figure, I must say. But she doesn't just dress up and collect the dollars; her streaming career is unbelievably demanding, meaning that breaks for her are almost non-existent. And she suffers from immense loneliness.
Besides, Amouranth receives a lot of hate from some viewers who don't get why anyone is ready to dish out thousands of dollars to watch a pretty girl in a bikini. How does she deal with it and continues chasing her dream every day? Watch this clip to the end to learn more about the incredible work ethic that has enabled her to remain at the top!
Like countless content creators in the streaming universe, Amouranth grabs opportunities to do collaborations whenever they arise. So, here's a video she created with popular YouTuber Anthony Padilla, who basically interviews her. Watch it to learn how she blew up and other interesting facets of her streaming career and private life.
Amouranth's Gaming Setup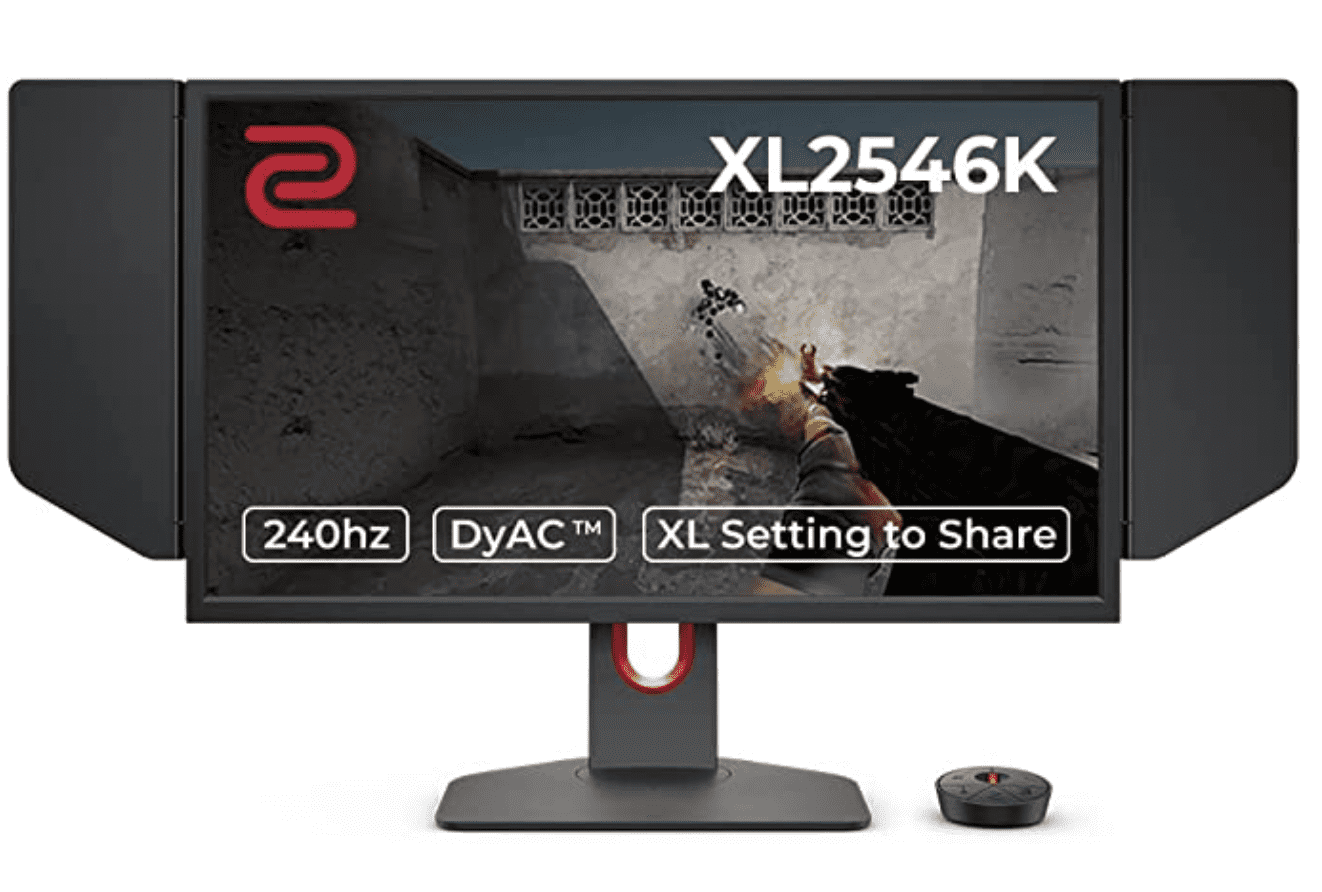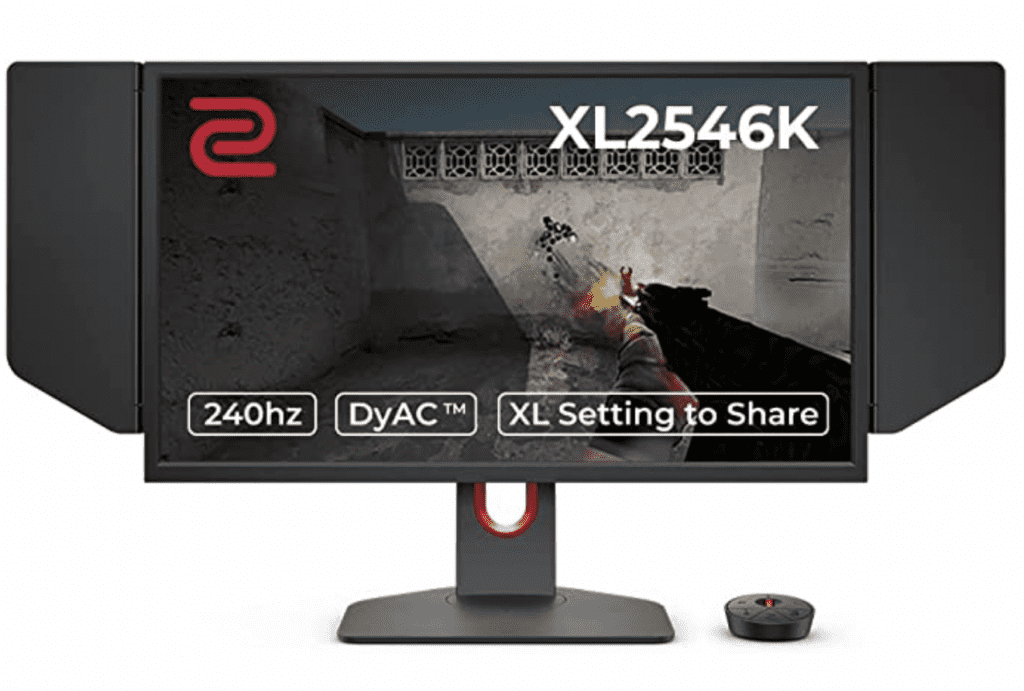 You may have spotted the BenQ ZOWIE XL2546K gaming monitor in the setups of some of the players I've discussed in the Pro Gamers Age series, such as MoistCr1TiKaL, DrDisRespect, and s1mple. I believe it's a worthwhile pick for Amouranth as well, especially because of the features it presents. For instance, it comes with a high refresh rate of 240Hz to deliver vivid images even in fast-moving scenes, allowing for responsive gaming experiences.
Additionally, this monitor boasts FreeSync support and is compatible with Nvidia G-Sync, which conveniently minimizes screen tearing. With its fantastic ergonomics, you can comfortably place the 25-inch screen however you want to achieve optimal viewing angles. Other features I found ideal include the low input lag and the Black eQualizer technology that lets you increase the visual clarity and adjust other color settings to fit your liking.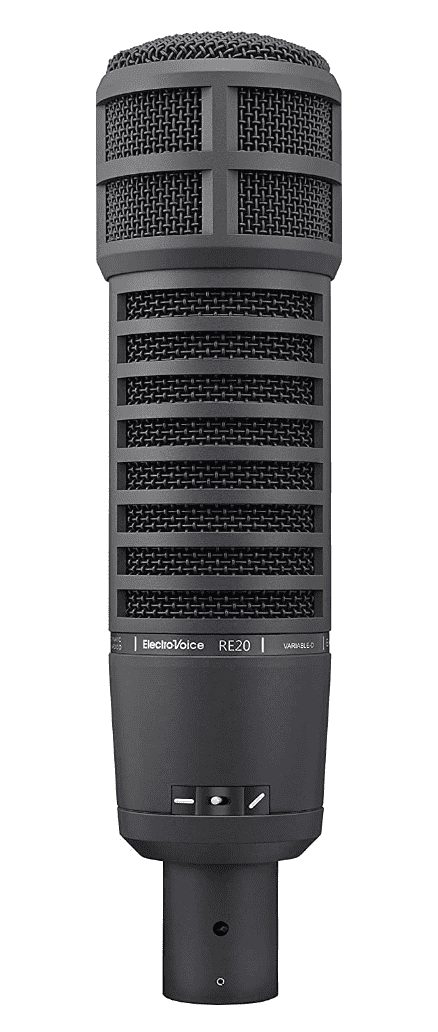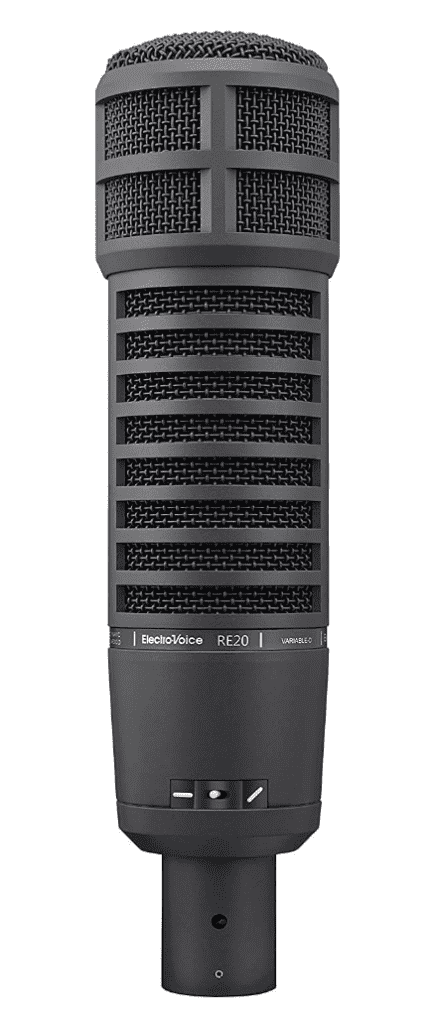 With a rating of 4.8 out of 5 on Amazon, I get why Amouranth chose the Electro-Voice RE20-BLACK. It's among the most reliable cardioid dynamic mics on the market, designed to deliver precise, low-noise performance that professional streamers and video gamers crave to create their content. I was also awed by the sleek black finish that makes it look perfect in any gaming setup.
Besides, this microphone has a cardioid polar pattern with zero coloration at 180 degrees off-axis. And there's a bass tilt switch installed to correct spectrum balance. It gets rid of rumble and low-frequency noise, automatically enhancing the audio quality of your videos.

After looking into countless streamers, I've realized the Rode PSA1 boom arm is a darling of content creators. Besides Amouranth, many others such as GeorgeNotFound, LilyPichu, Cloakzy, Sodapoppin, TheGrefg, and Daequan Loco use it to guarantee the perfect positioning of their microphones.
The Rode PSA1 features a parallelogram spring design to help it remain stable even when you adjust the arm height. Then, it has internal springs to deliver quiet operation so that no matter how often you move when producing your content, there won't be any mechanical voice ruining it. Another of this arm's selling points is its easy setup, plus it comes with everything you require to complete the task, including a clamp and a threaded desk insert.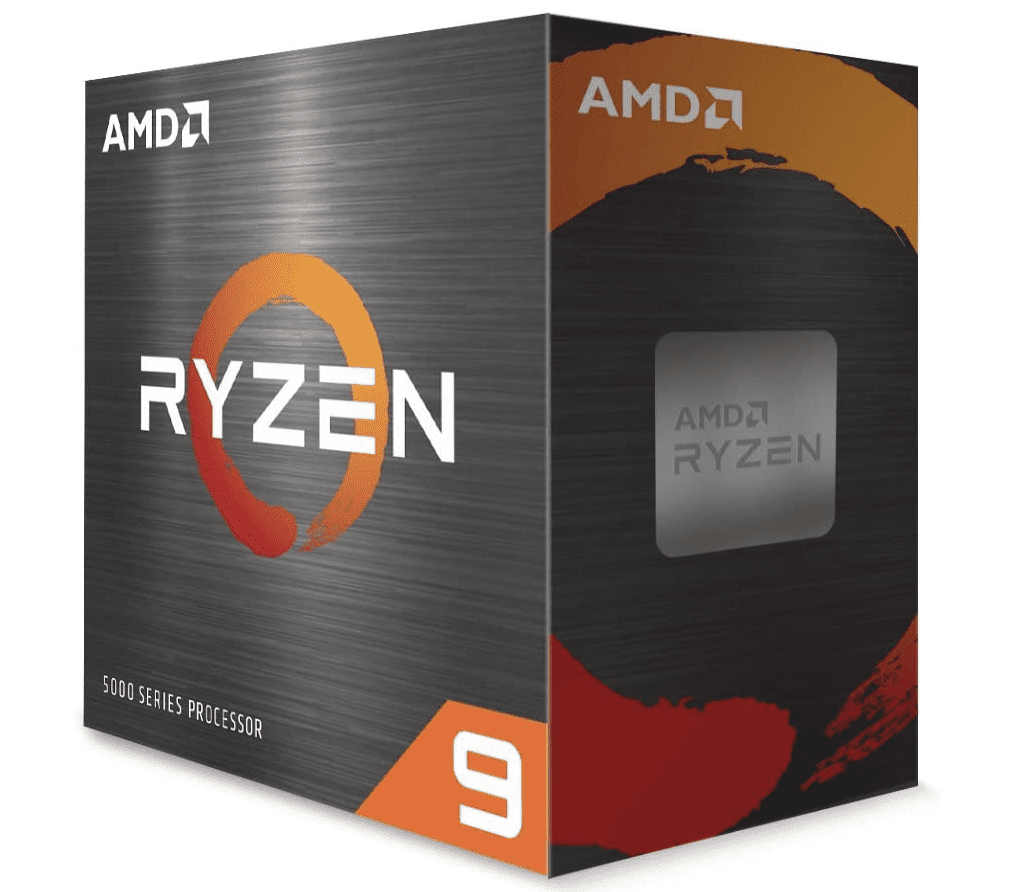 As per my research, Amouranth and Kyedae leverage the same CPU – the AMD Ryzen 9 5900X. With 12 cores and 24 threads to deliver fast loading times, it has earned its spot on the list of the best gaming processors available. And it also packs a broad range of other handy features, including Zen 3 Architecture, a reliable base clock speed of 3.7 GHz, and an impressive maximum boost clock speed of 4.8 GHz.
This processor for gamers is meant for socket AM4 motherboards. Ideally, it boasts Precision Boost Overdrive technology that lets you overclock the CPU within seconds. What's more, personalized performance is within reach, thanks to the AMD Ryzen Master Utility, which features many custom profiles to save your unique GPU, CPU, and DDR4 memory configurations.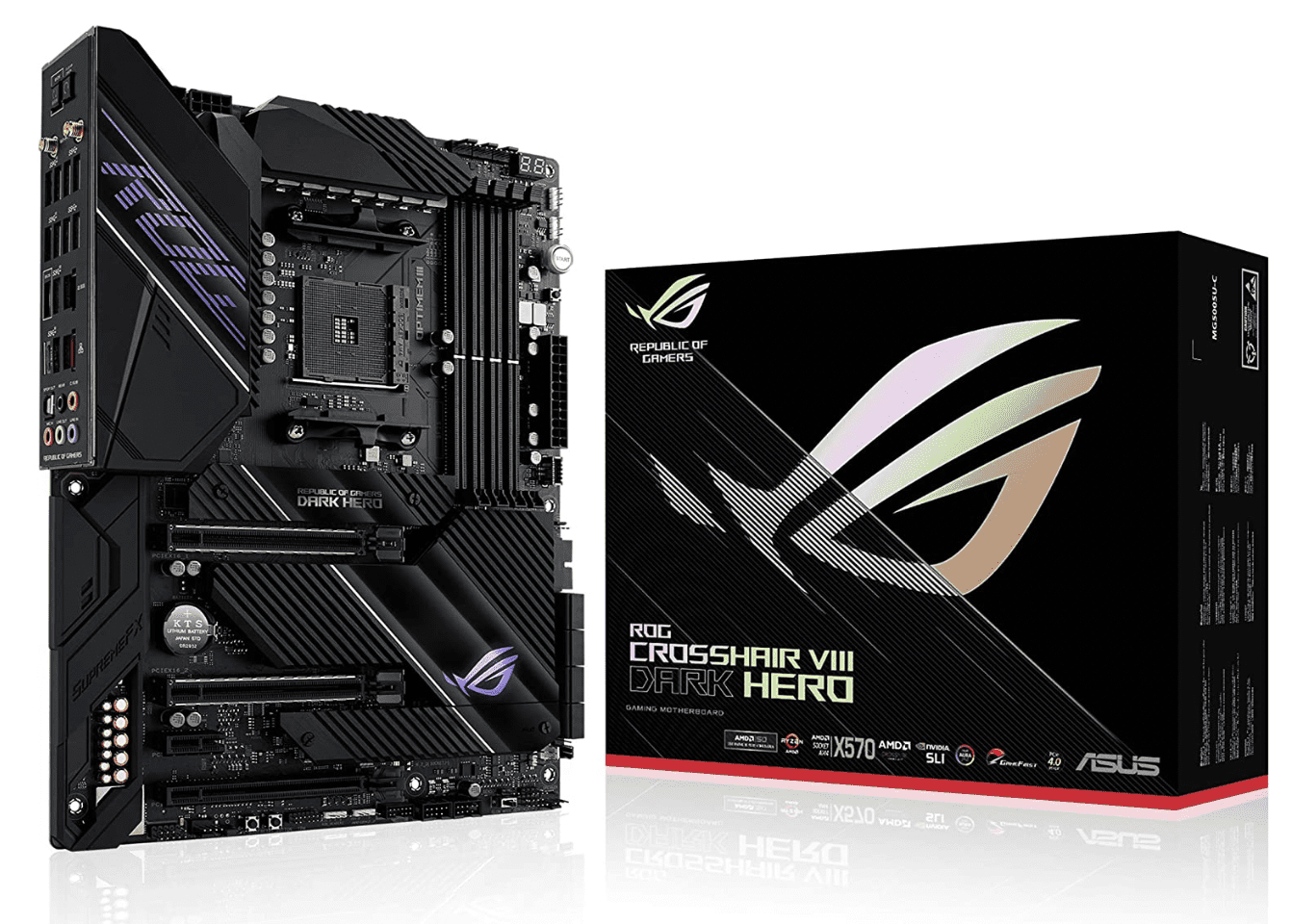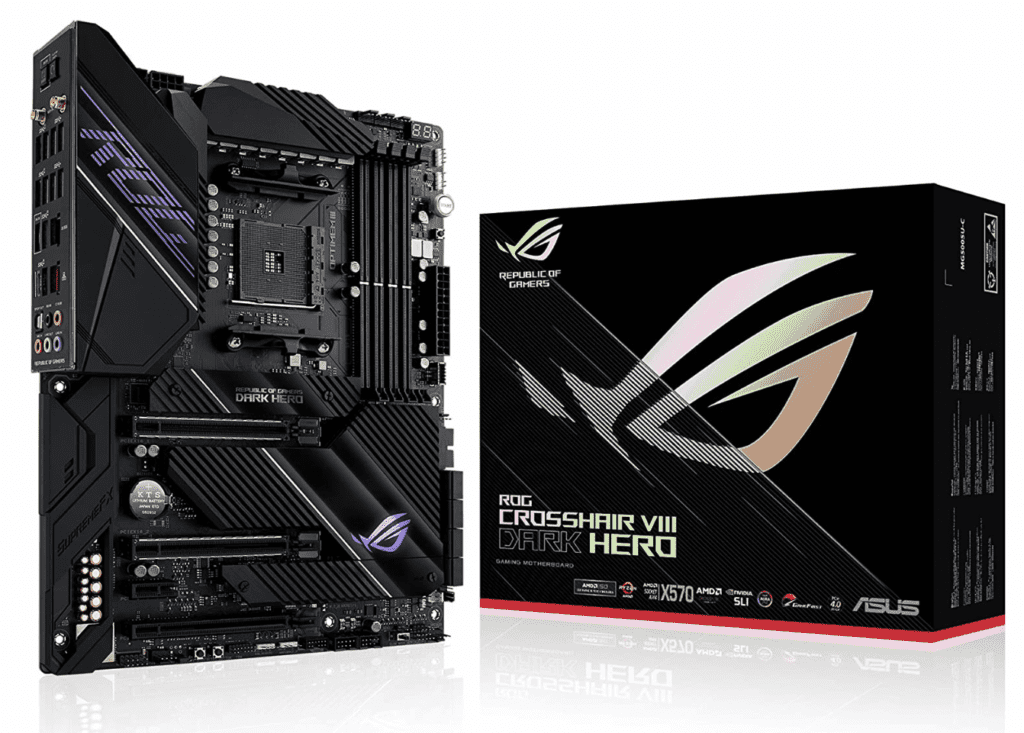 Amouranth prefers the RGB-enabled ASUS ROG Crosshair VIII Dark Hero, a high-end gaming motherboard known for its sleek design. I'm confident she enjoys lightning-fast loading times with it, owing to the available four dual-channel DDR4 memory slots, eight SATA III, and two M.2 NVMe. She can also effortlessly multitask, enabling her to meet her gaming and content creation deadlines within her set timeframe.
This motherboard also has more features that make it worth investing in. These include top-notch memory performance, enhanced cooling power, impressive connectivity, and an easy DIY-friendly design. Besides, it's compatible with a wide range of processors, including those in the Ryzen 5000 series, 3000 G-series, 3000 series, 2000 series, and 4000 G-series.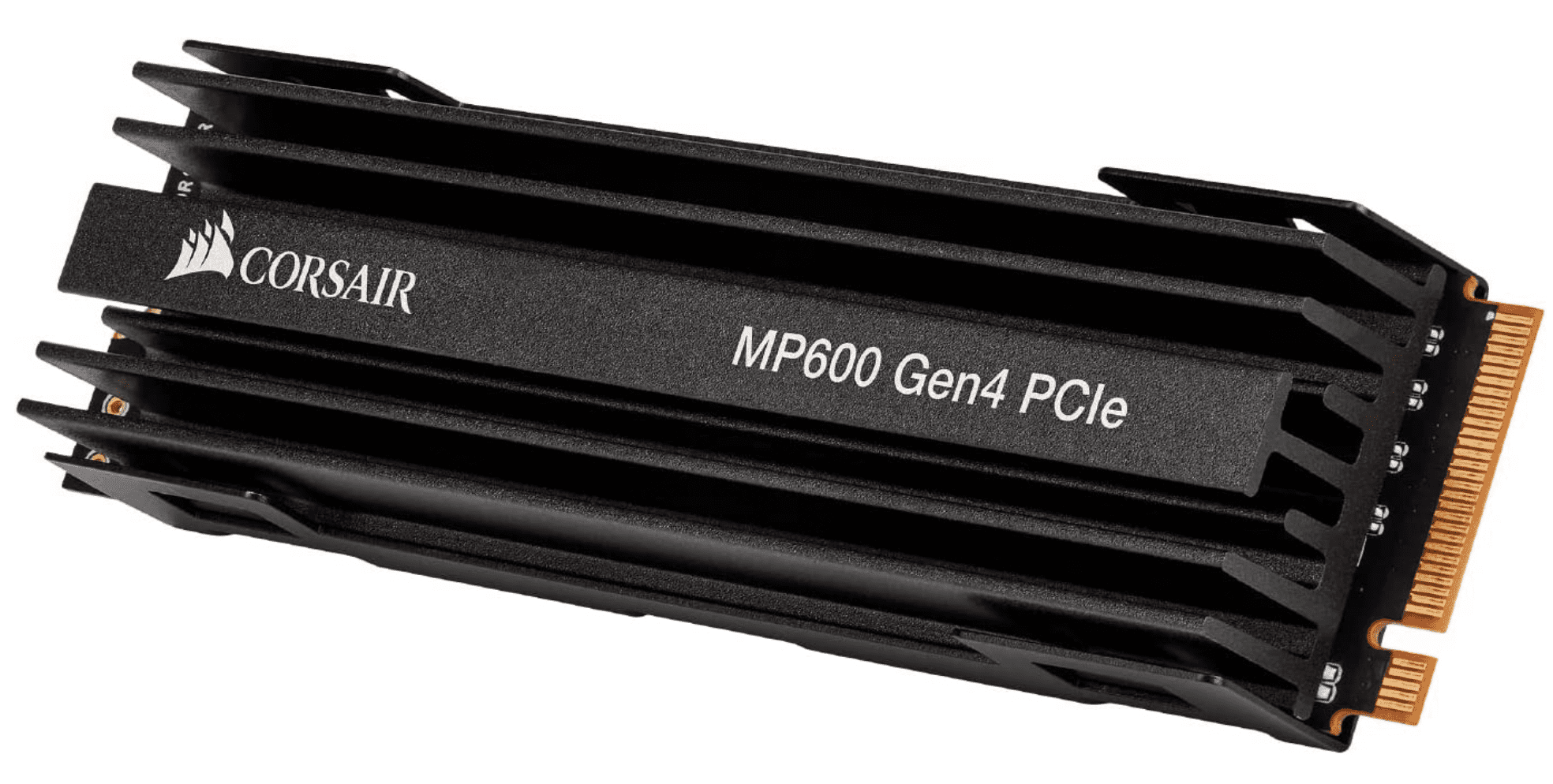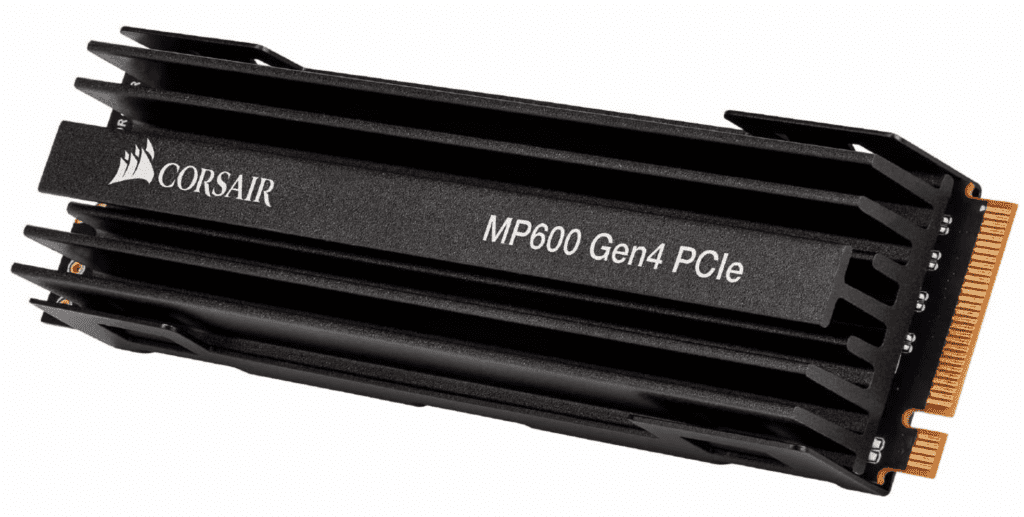 For storage, Amouranth utilizes Corsair's Force Series MP600, whose impressive performance has lured in many other professional video gamers. This M.2 2280 form factor SSD comes with a large aluminum heatsink that maintains optimal operating temperatures even under heavy load. Then, I like that it can effortlessly fit into your motherboard, allowing for better airflow.
Other convenient features of this SSD include compatibility with Intel's 11th-gen CPUs. Supposing you want to install it on your gaming motherboard, leverage the PCIe 4.0 M.2 slot to maximally enjoy its fast speeds.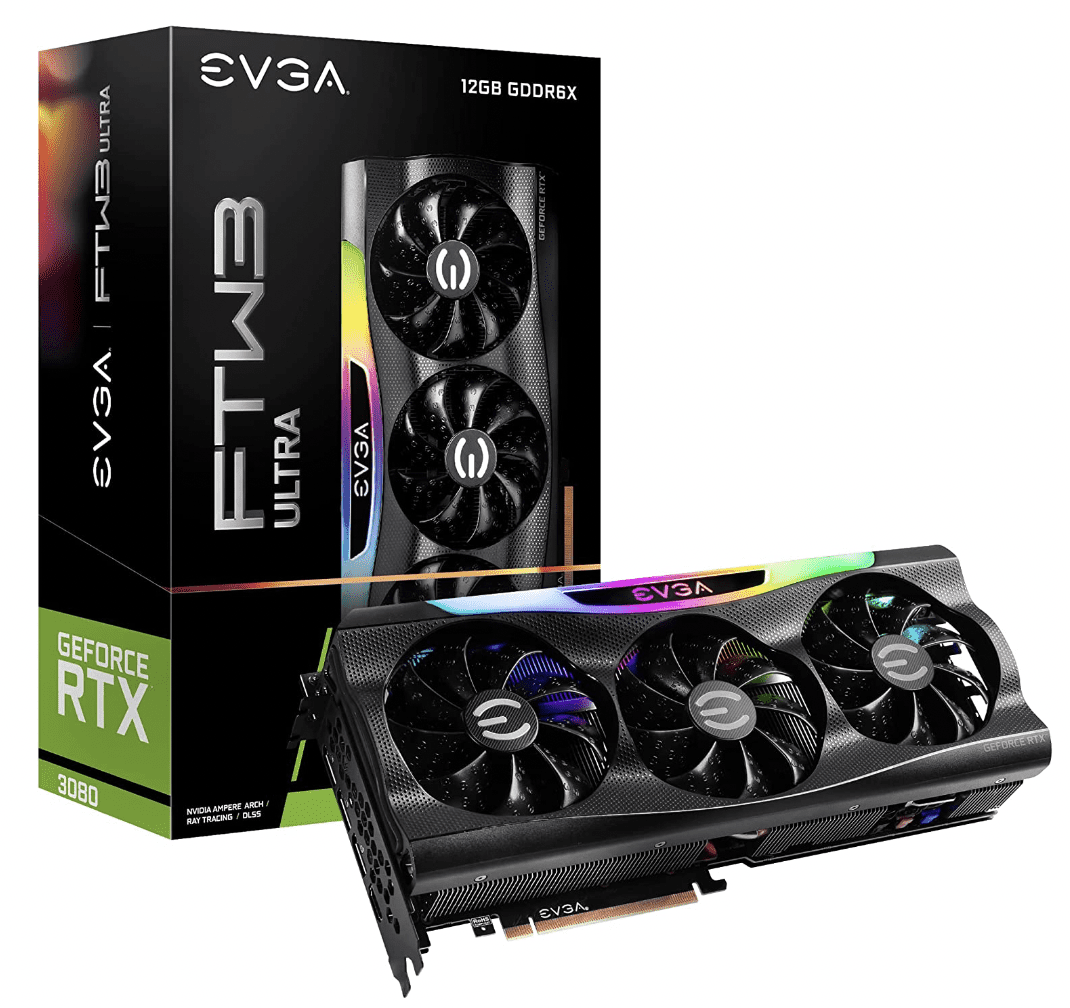 Amouranth uses the E.V.G.A. GeForce RTX 3080, which I also encountered in the setups of other popular streamers, such as DrDisRespect. It has often been described as the "G.O.A.T." in the graphics cards sector, thanks to the ideal aspects it brings to the table. For instance, its performance is six times faster than that of most GPUs doing rounds on the market.
Additionally, it comes with triple fans and 9 iCX3 thermal sensors to deliver high-performance cooling while producing minimal noise. The Ray Tracing technology is a nice touch because it maximizes the realism in your games, taking the entertainment you receive to the next level.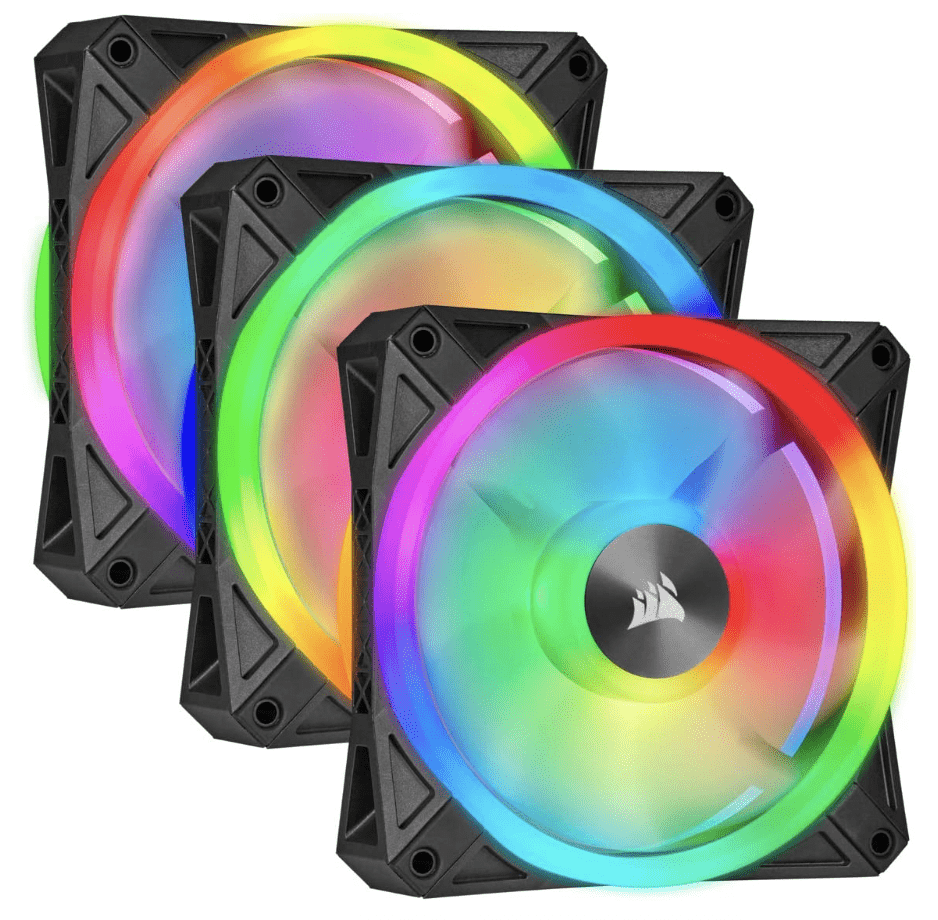 The Corsair QL Series Ql120 RGB triple fan kit is also in Amouranth's gaming setup, and I trust she enjoys all its perks. For starters, it boasts powerful fan speeds to keep her system cool at all times. The 120mm fan blade is built for quiet operation to prevent noise distractions that could deter her from reaching her content creation goals.
Something else that I admired about this triple pack is it can help you personalize your setup, owing to the powerful iCUE software that allows you to create animated lighting effects. It also boasts four lighting zones, and each fan boasts 34 RGB LEDs that you can control as you wish.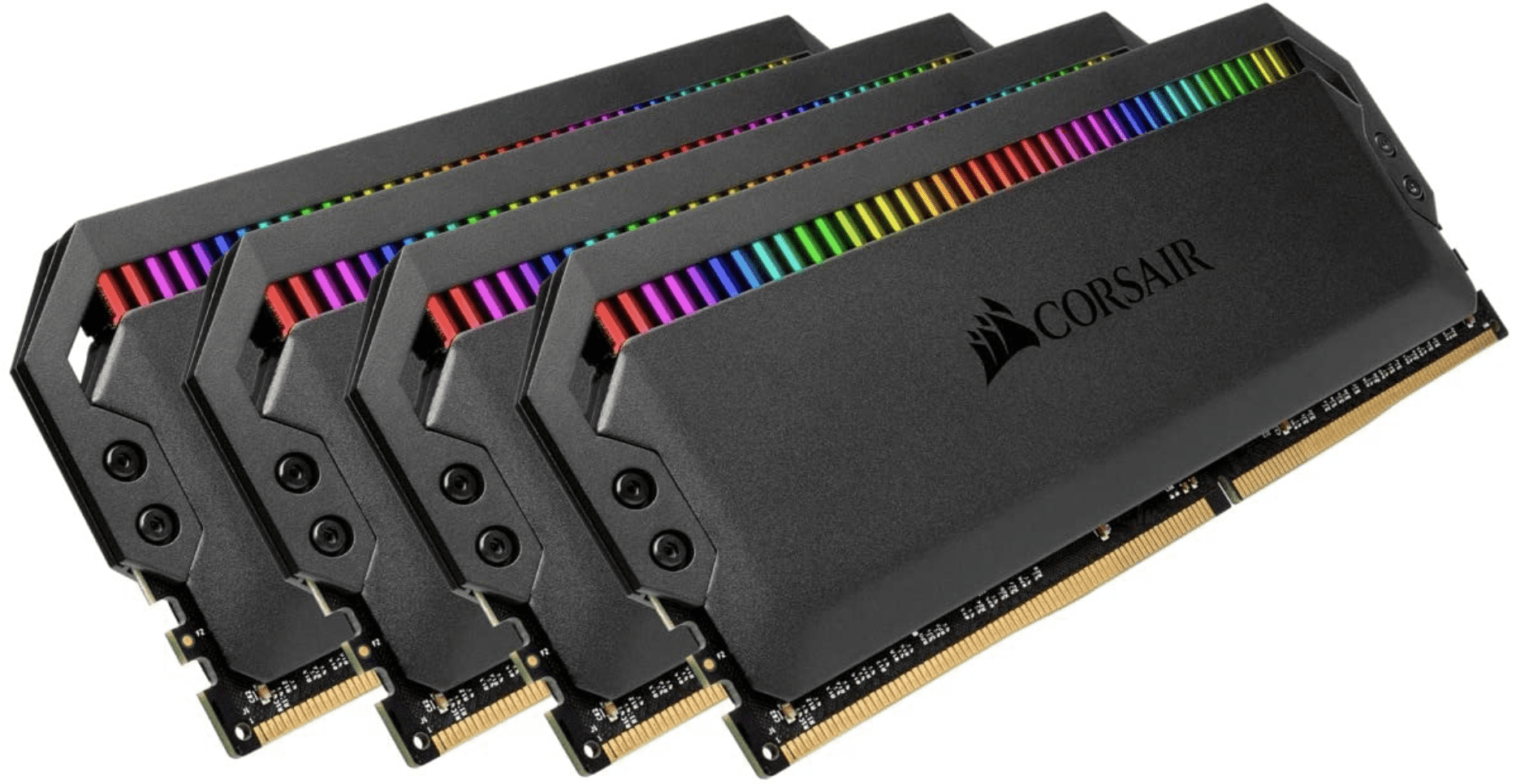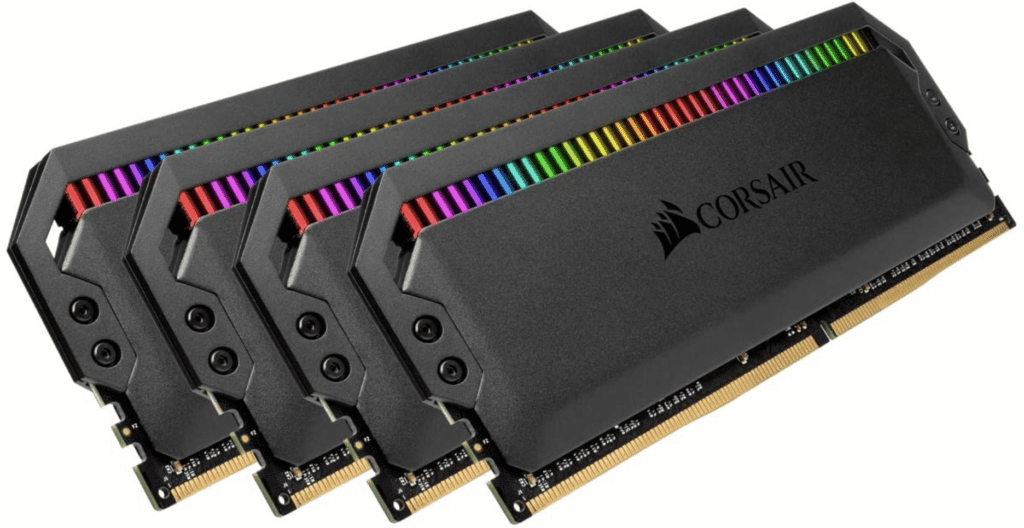 Amouranth invested in the Corsair Dominator Platinum RGB 64GB, a top-tier memory kit that has won the favor of creators worldwide. Its main selling points include that it overclocks well, has a sleek appearance, and boasts impressive stability.
Additionally, a patented DHX cooling system ideally lodges the heat spreader into the PCB, directing heat away from the RAM's modules. This enables it to remain cool, even under maximal loads. Another attribute that drew me in is the CORSAIR iCUE software that allows you to customize your lighting profiles at your convenience.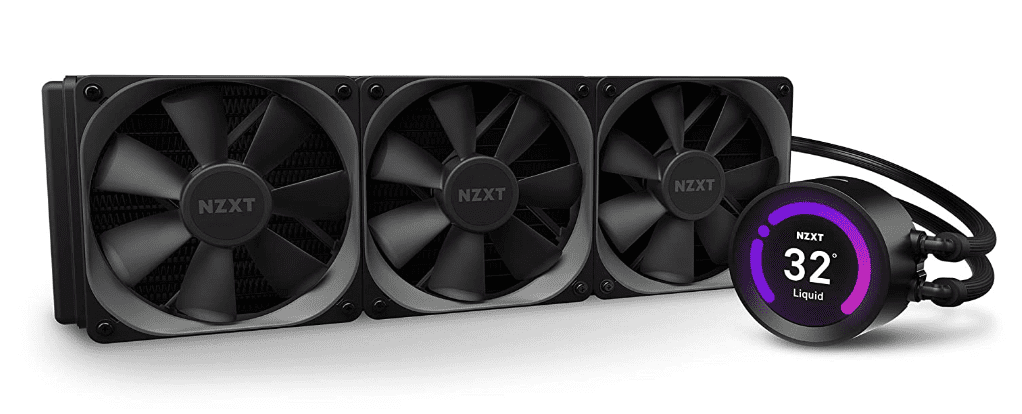 Seemingly, Amouranth utilizes the same cooler as DiazBiffle and Kyedae. If you have vast experience in gaming, you might agree with me when I say that the NZXT Kraken Z73 with a 2.36″ LCD screen is all you need to prevent your system from overheating. Supposing you're an amateur, its list of features is all the evidence you need to believe me.
To begin with, this effective liquid and air cooler comes with a chamfered intake and fluid dynamic bearings to offer the most powerful cooling performances, not to mention quiet operation and long-term service. Most cases on the market can comfortably accommodate it, and even better, it features customizable RGB lighting to help you create the setup of your dreams.
Amouranth's Family
In my experience, rumors about celebrities' partners often swirl around, and Amouranth is no exception. In 2015, she was allegedly married to a man called Nick Lee. But she never confirmed or denied it, which caused me to wonder if it was true.
Besides, she's currently dating her boyfriend Matt Barr as of this writing, so when did she divorce Lee if they were married in the first place?
All the same, Amouranth has disclosed that she met Barr in Los Angeles but kept other details of their relationship away from the public. I think this might be to avoid too much media attention, or protect themselves from trolling, a common issue faced by internet stars who publicize their personal lives.
Amouranth's Net Worth and Career Earnings
Presently, Amouranth boasts a net worth of $20-25M, brought in through these revenue streams:
Twitch
Amouranth's Twitch career is highly profitable, accounting for a large part of her current net worth. Last year, a data breach leaked the list of the website's 100 best-paid streamers, and I found her on it. Allegedly, she received $1,363,346.32 in Twitch payouts from August 2019 to October 2021.
Notably, she was the second highest-earning female Twitch streamer at the time, next to Pokimane.
Also, last year, Twitch suspended ads on her channel, but she still earned money through donations and subs. Speaking of which, she now has 9,845 subscribers, who could be bringing in at least 25K monthly.
YouTube
On YouTube, Amouranth makes a decent amount of cash annually. My deep dive into her points out she receives $10-15K monthly, owing to her multiple channels.
Amouranth's primary YouTube channel accrues 1-1.5M views monthly. She has three more with thousands of subs and millions of views to boost her income.
Adult Content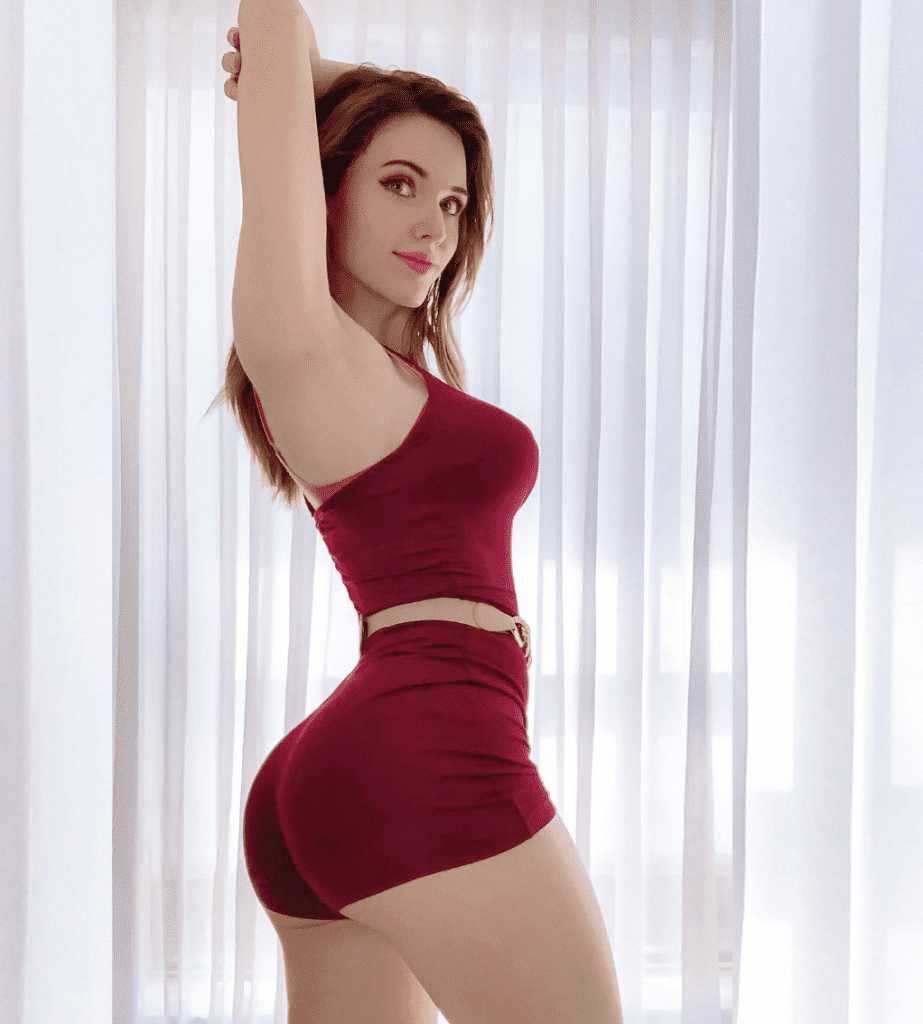 Amouranth was an adult content creator on OnlyFans. In 2022, she disclosed that she made a whopping $33M on the platform. Unfortunately, she also announced that she'd leave it by the end of June 2022 to focus on Twitch streaming.
Notably, Amouranth has also posted adult content on other platforms, and I'm sure she brought in a substantial amount from this endeavor.
In June 2022, right after she shared that she was retiring as an adult content creator, Amouranth received a 10M offer to be featured in a series of porn films. In my opinion, this is enough proof that definitely one of the most sought-after stars in the lucrative adult industry.
Sponsorship Deals
Despite the availability of little info about Amouranth's sponsorship deals, I believe she's earned a good sum through them. Most likely, the brands she's worked with are impressed by her cosplaying career and vast influence online.
Merch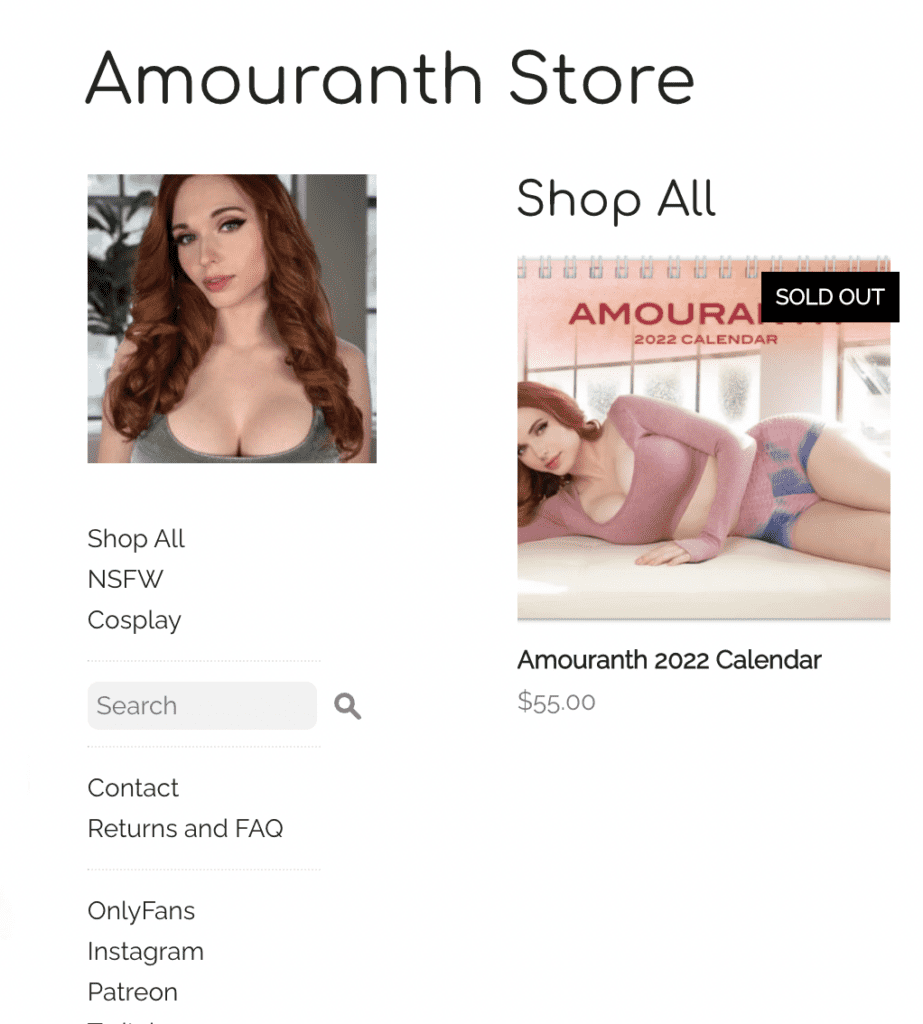 Amouranth has a merch store, but she's not selling any items as of this writing. Nevertheless, I surmise she has pocketed some cash from this online shop since everything's out of stock.
More Business Ventures
Amouranth has proved to be a business-savvy content creator. Besides her merch shop's proceeds, she has also brought in money through her businesses, including the character company she founded in 2015, the gas station she bought in November 2021, and the inflatable pool toy company she invested in at the dawn of 2022.
I must confess, I applaud Amouranth's entrepreneurial mindset because sometimes, it's not smart to fully depend on content creation to earn a living. With the rise of cancel culture, some YouTubers and Twitch streamers have been shoved out of the limelight within a few weeks or months, losing their sources of income.
A great example is Fedmyster, who is still trying to work his way up following his downfall after multiple women accused him of sexual harassment.
Amouranth's Retirement and Post Professional
While researching Amouranth, I watched tons of her videos to discover that she's extremely passionate about her work. This led me to believe that she plans to stream for the long term, meaning her retirement could be many years from now. Besides, she's already racking up millions from her streaming career, so the only smart move is to stick around and make more.
Amouranth's Merch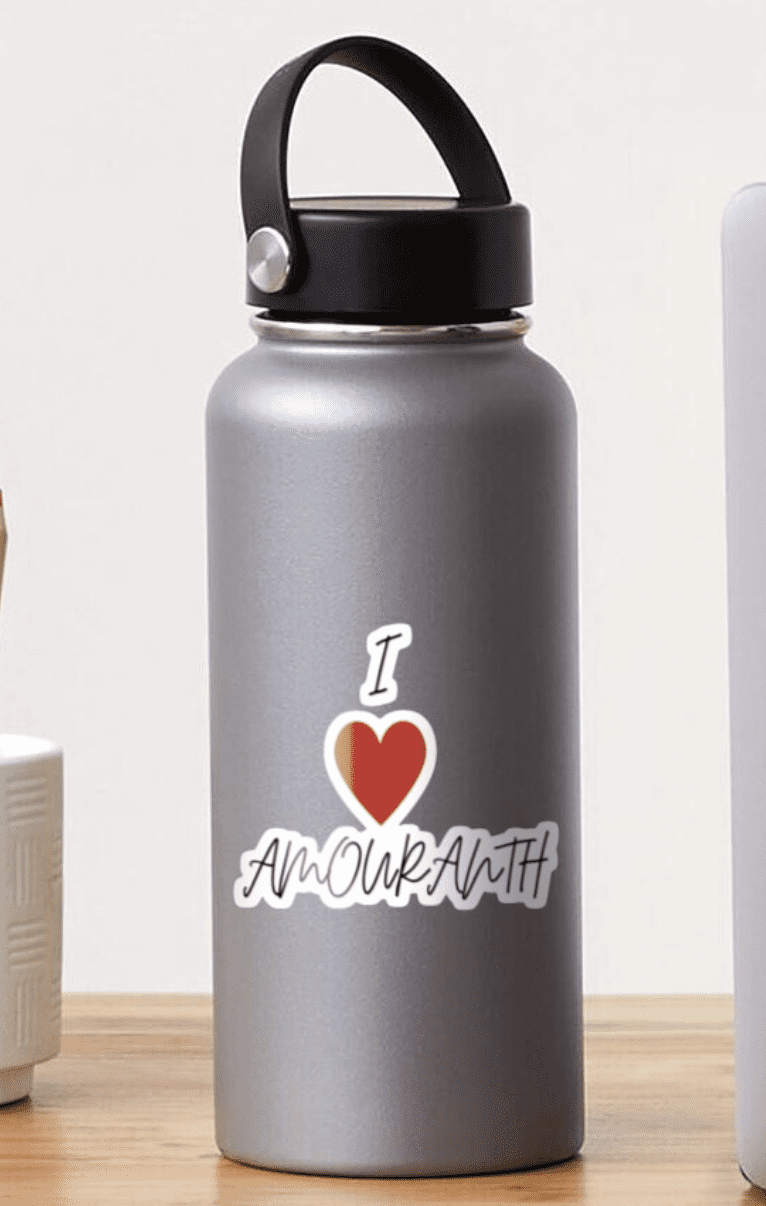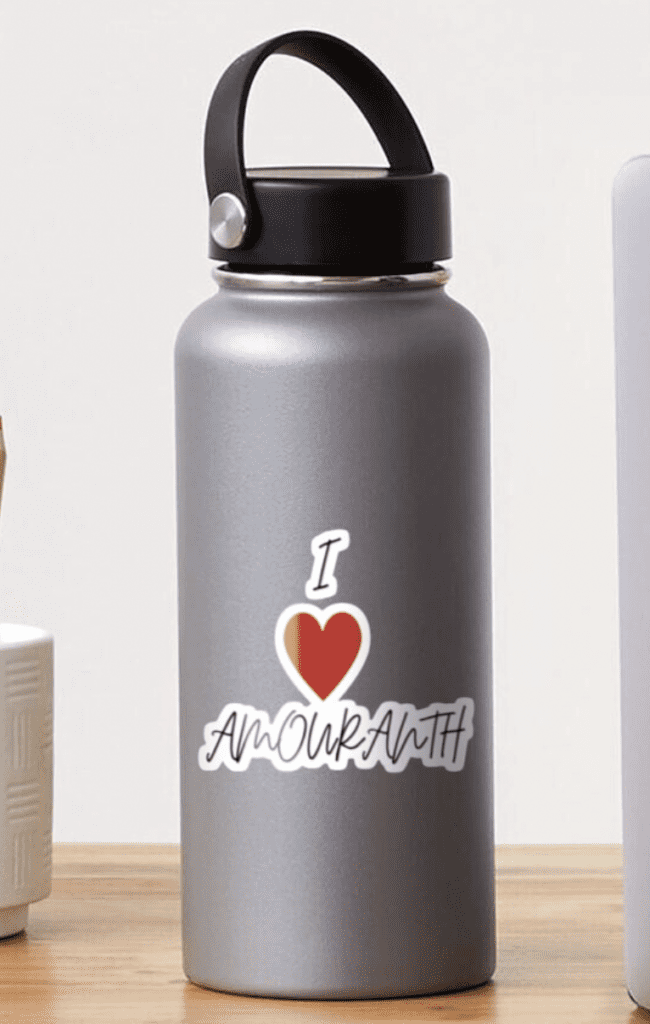 This sticker can be great if you're dying to personalize some of your personal items and declare your love for Amouranth. I was particularly allured by its awesome feature package, which comprises water resistance, durability, and a beautiful design. If I were making my order, I'd definitely go for the glossy finish because it's brighter, but matte and transparent finishes are also available.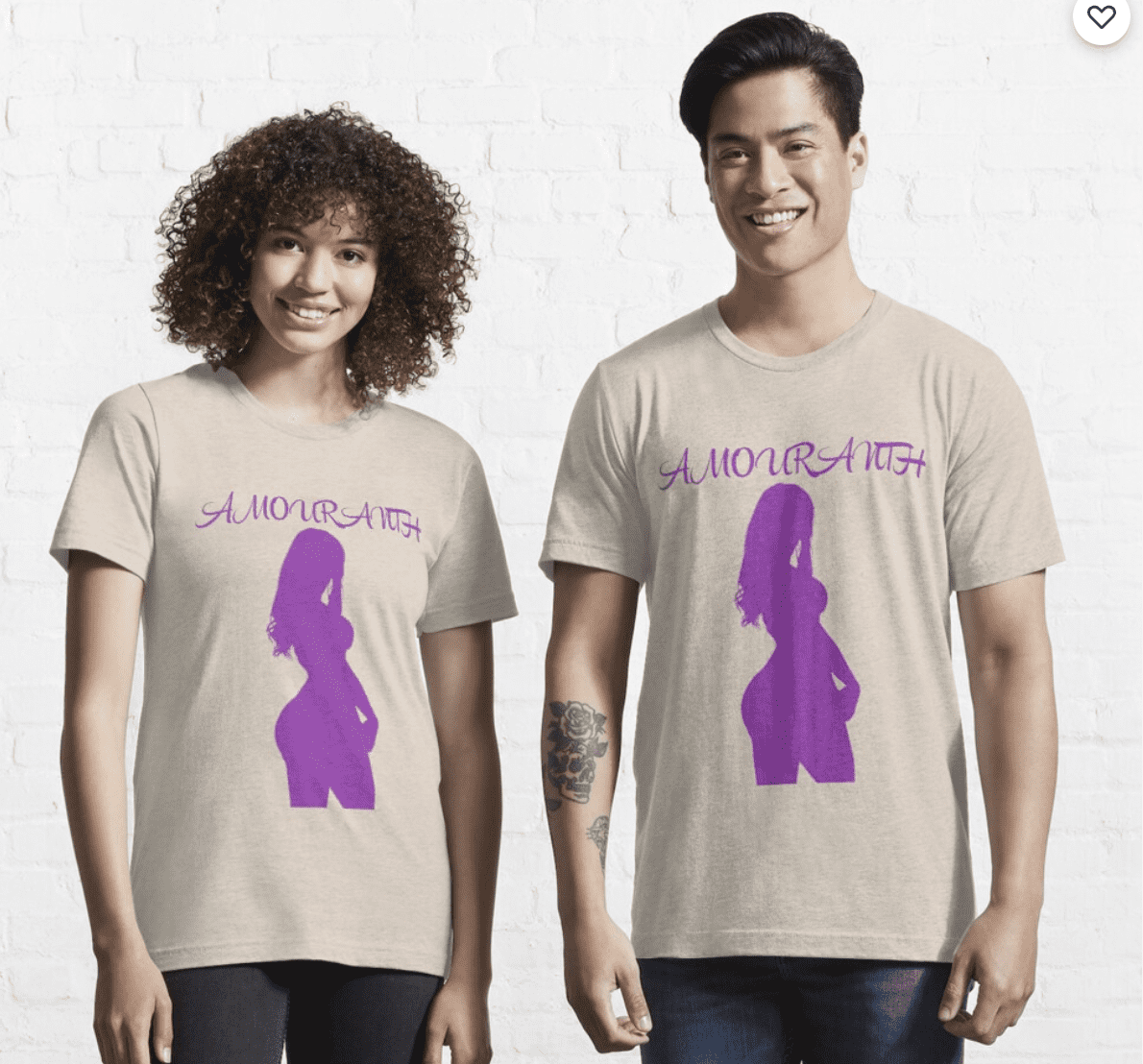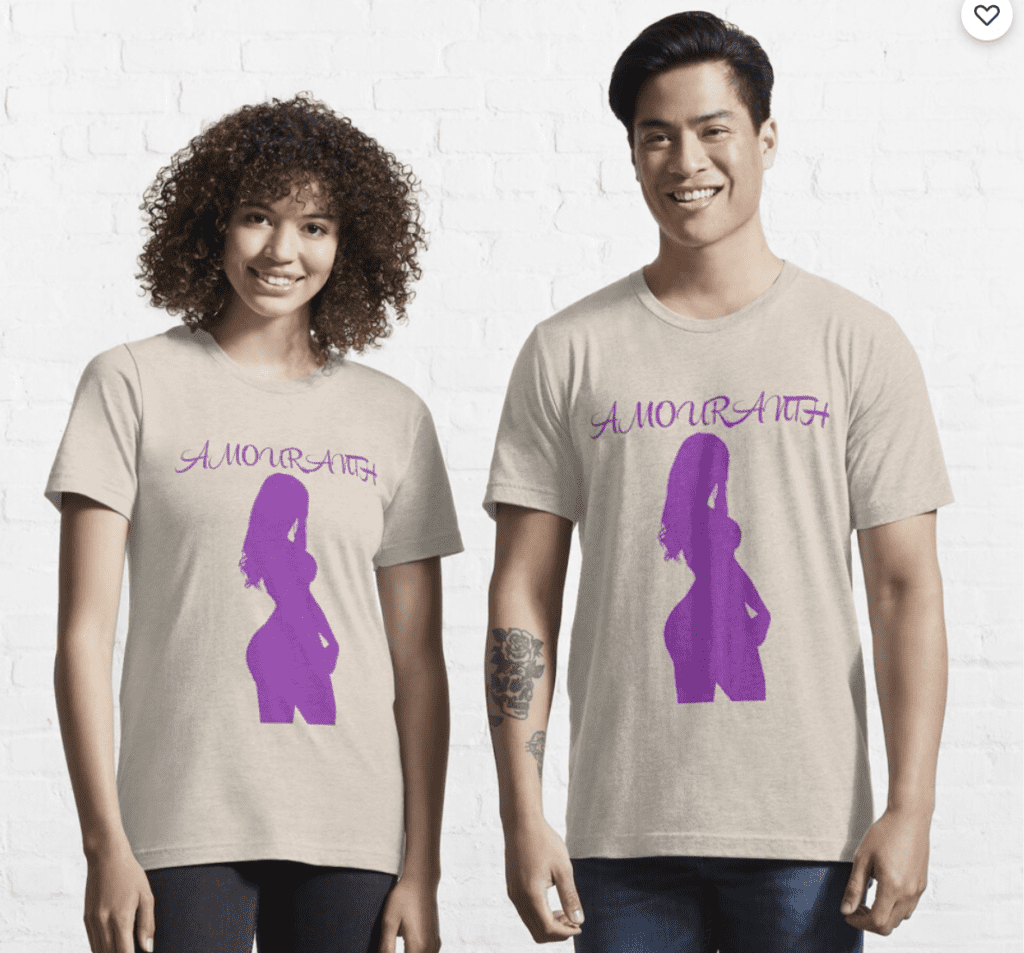 Boasting a lasting construction, this is a crewneck tee I'd buy on any day. I was impressed by its white option, though if you prefer other shades, there are many available, including black, charcoal heather, red, dark red, army, moss green, brown, yellow, and crème. Since it comes in sizes small – 3XL, tons of Amouranth's fans can find their fits.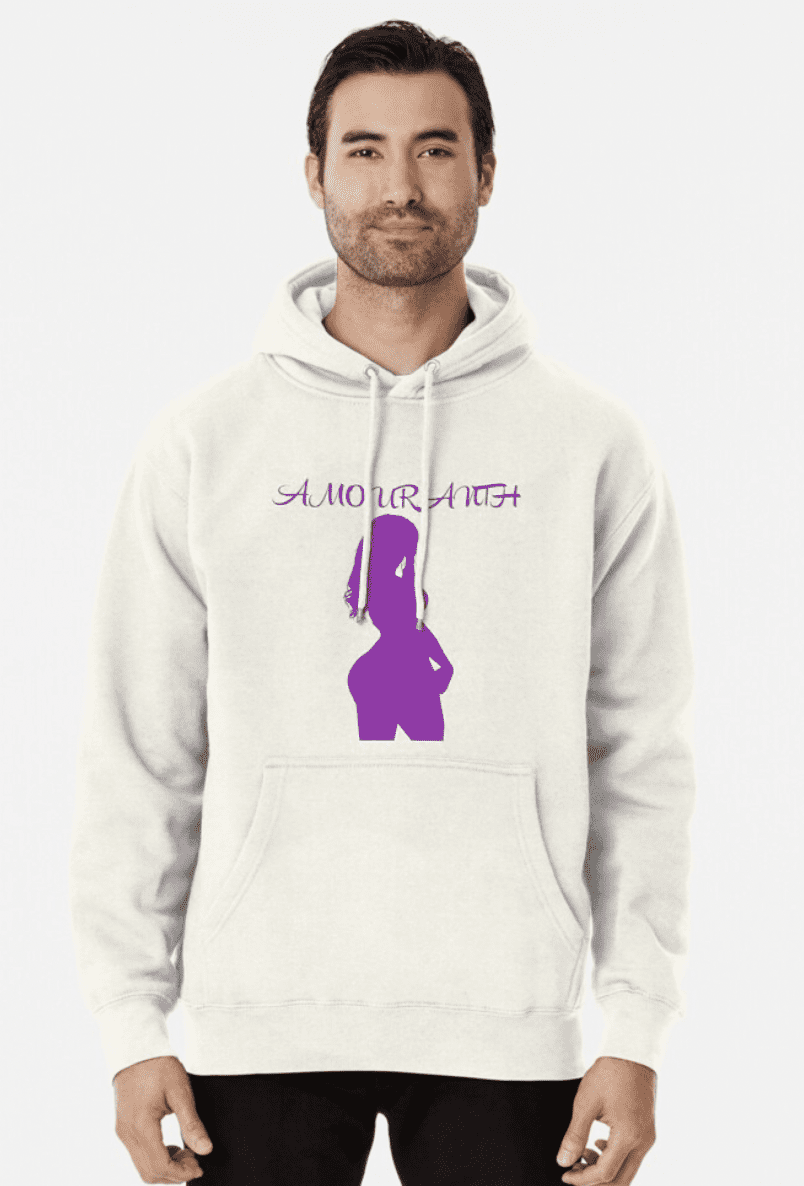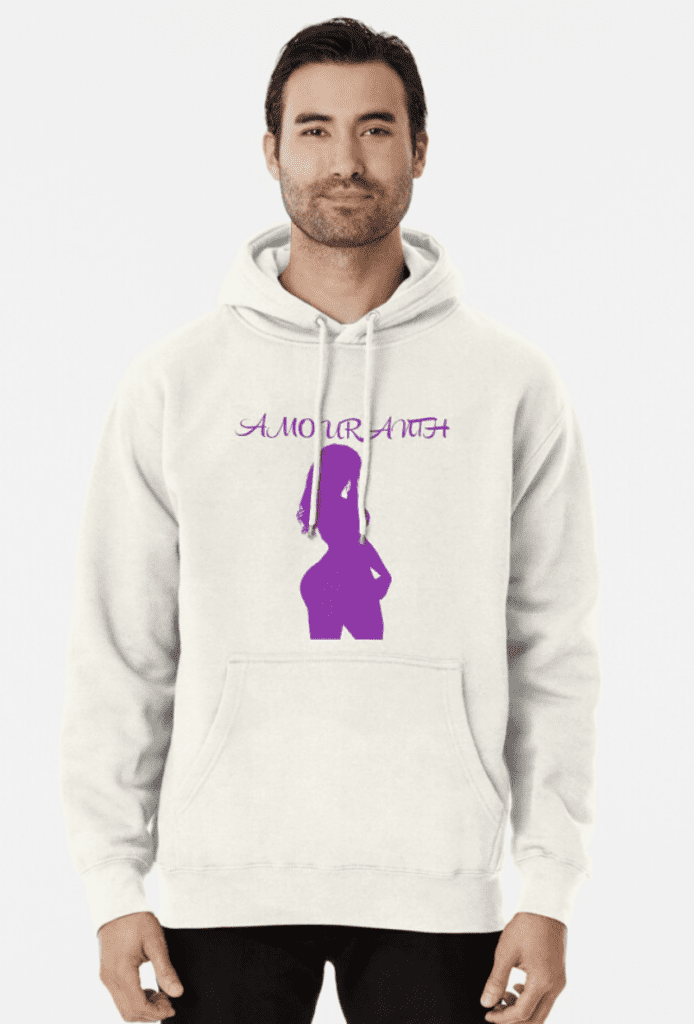 If you've been looking to increase the items in your winter closet, I recommend this stylish pullover hoodie. I'm sure it'll blend in with your favorite pair of jeans. There's a broad range of color options, such as pale pink, white, black, navy, dark blue, heather grey, and oatmeal heather. Of course, if you like it as much as I do, you can order several in different shades.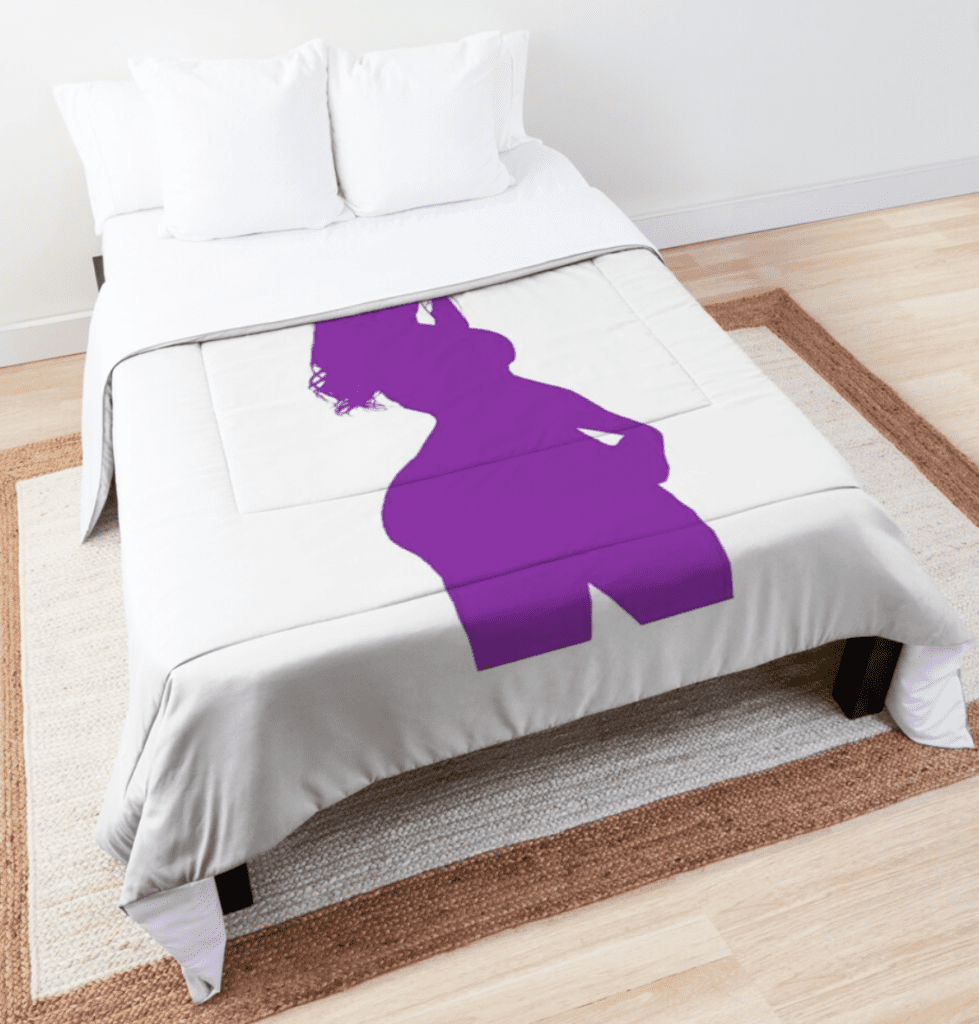 I suggest you purchase this top-quality comforter to sleep happy and easy. It's super cozy and comes in Twin to King sizes, making it ideal for most beds. I liked that it's made from 100% polyester fabric, with a 0.75″ filling leveraging the same material because it enables it to deliver the breathability you need to sleep through warm summer nights. And the fact that it's machine washable makes maintenance the simplest of tasks.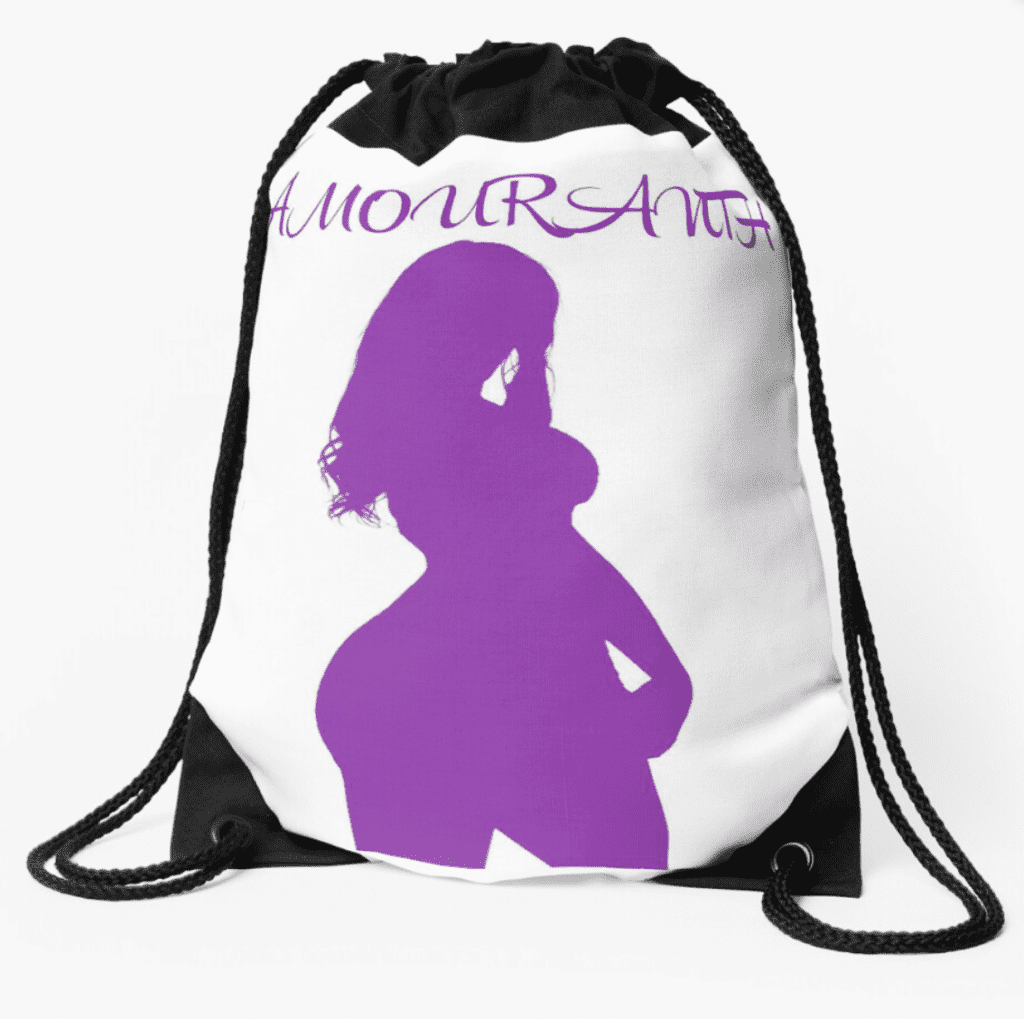 One reason you should get this malleable drawstring bag is that it's incredibly versatile – it can take you to the gym, shopping mall, work, or school any day! It measures 15″ x 19.5″, which should be enough to carry or store many items comfortably. The wide drawcord is sturdy enough to last long, enhancing its convenience.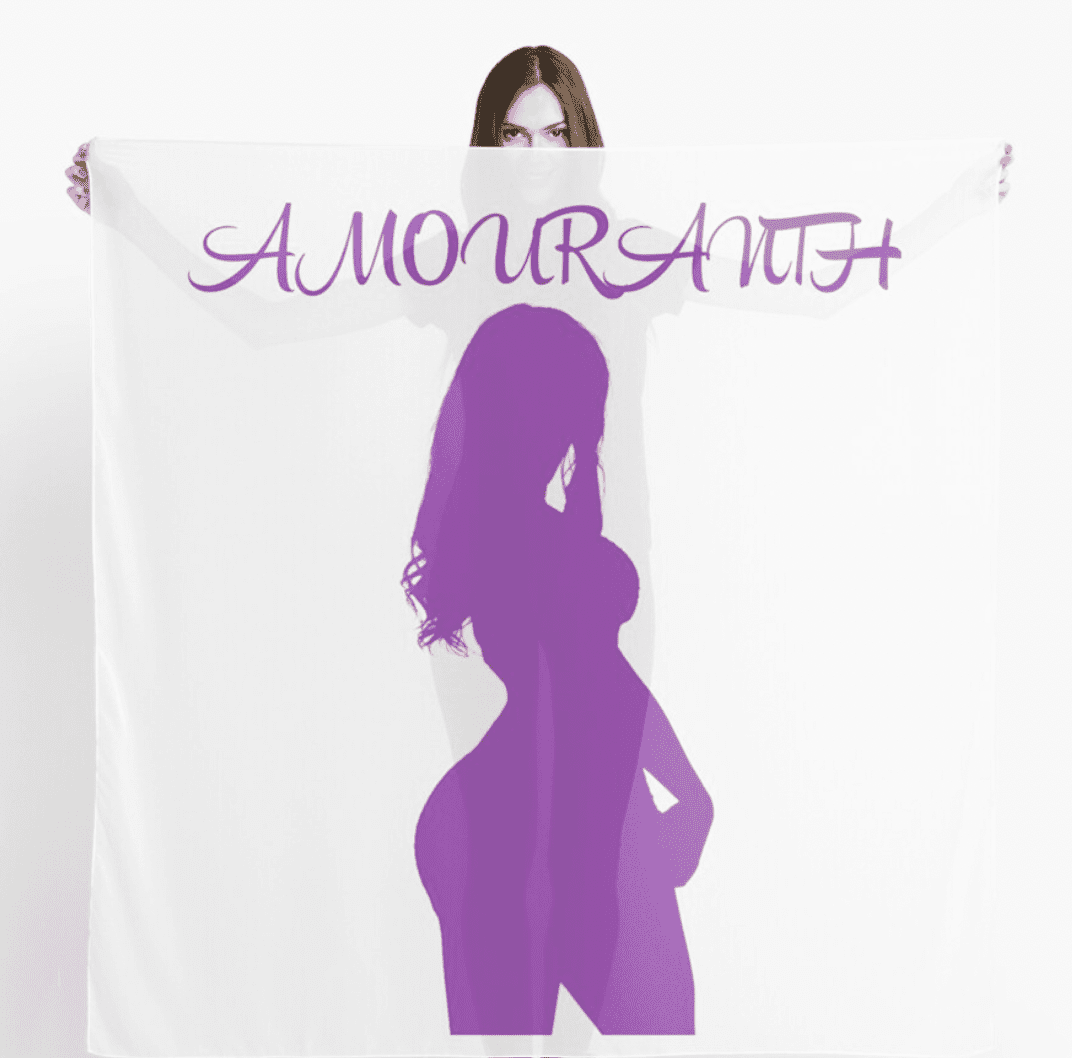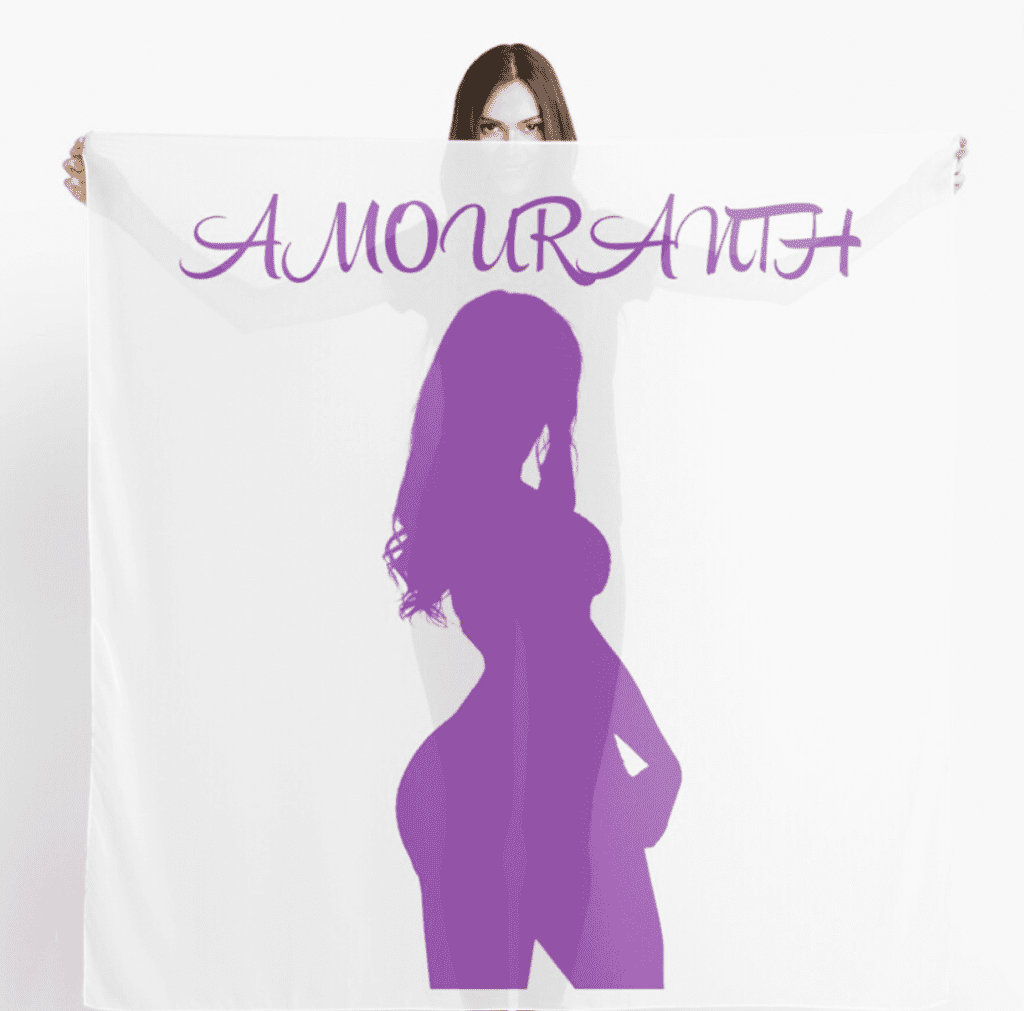 Every lady needs a scarf, and I think this is one of their best options. Its main selling point is its microfiber polyester fabric since it renders it ideally lightweight, pill-resistant, durable, and soft. Besides, it boasts incredible shape retention capabilities, which makes it wearable or usable on multiple occasions. For maintenance, ensure to wash it by hand only.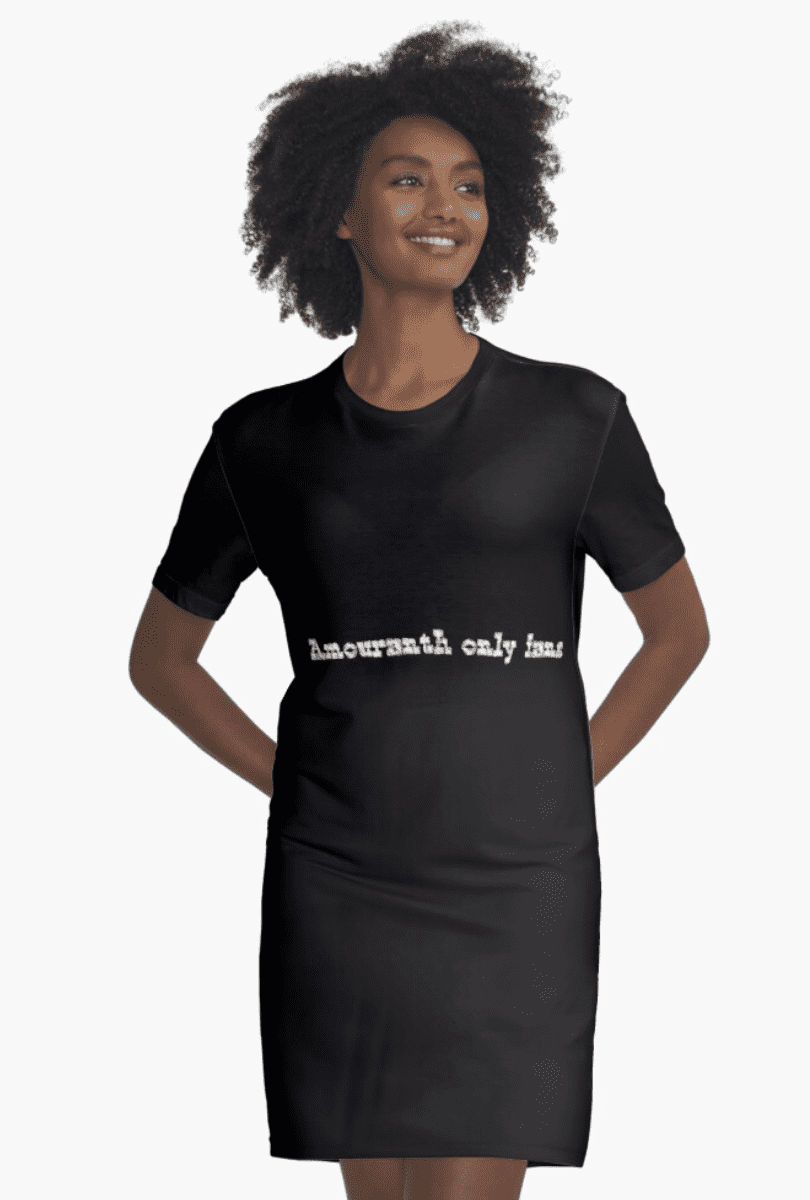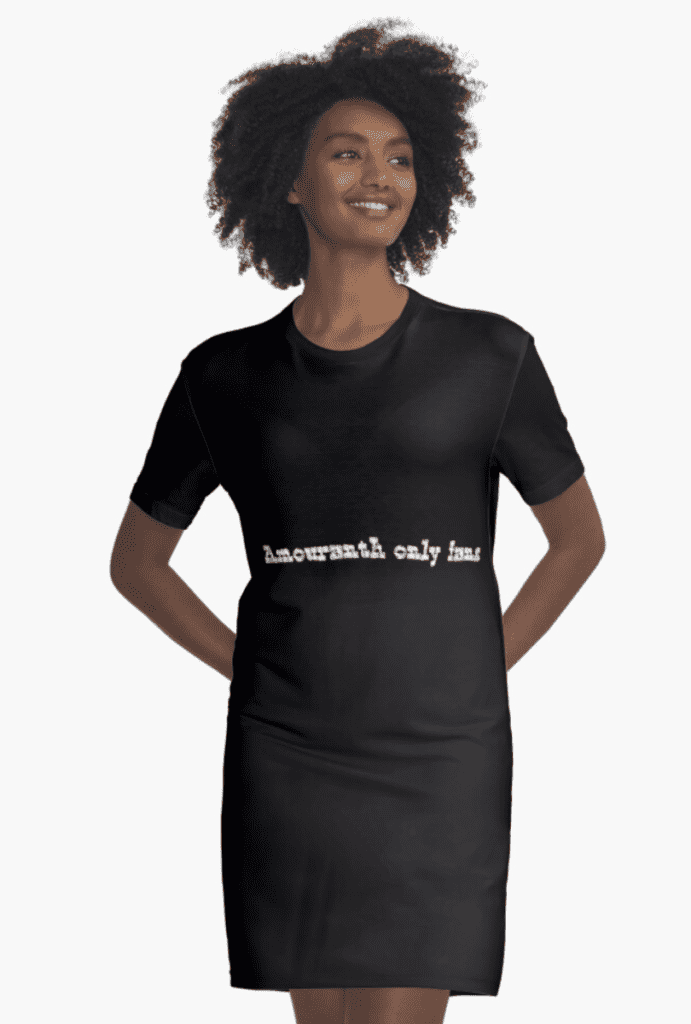 Here's the perfect shirt dress to convey class while enjoying maximum versatility. It delivers a loose casual fit to keep you comfortable all day. I discovered that its front panel is made from 96% polyester and 4% elastane, while the back leverages a 100% cotton fabric, making it low maintenance, odor-free and hypoallergenic.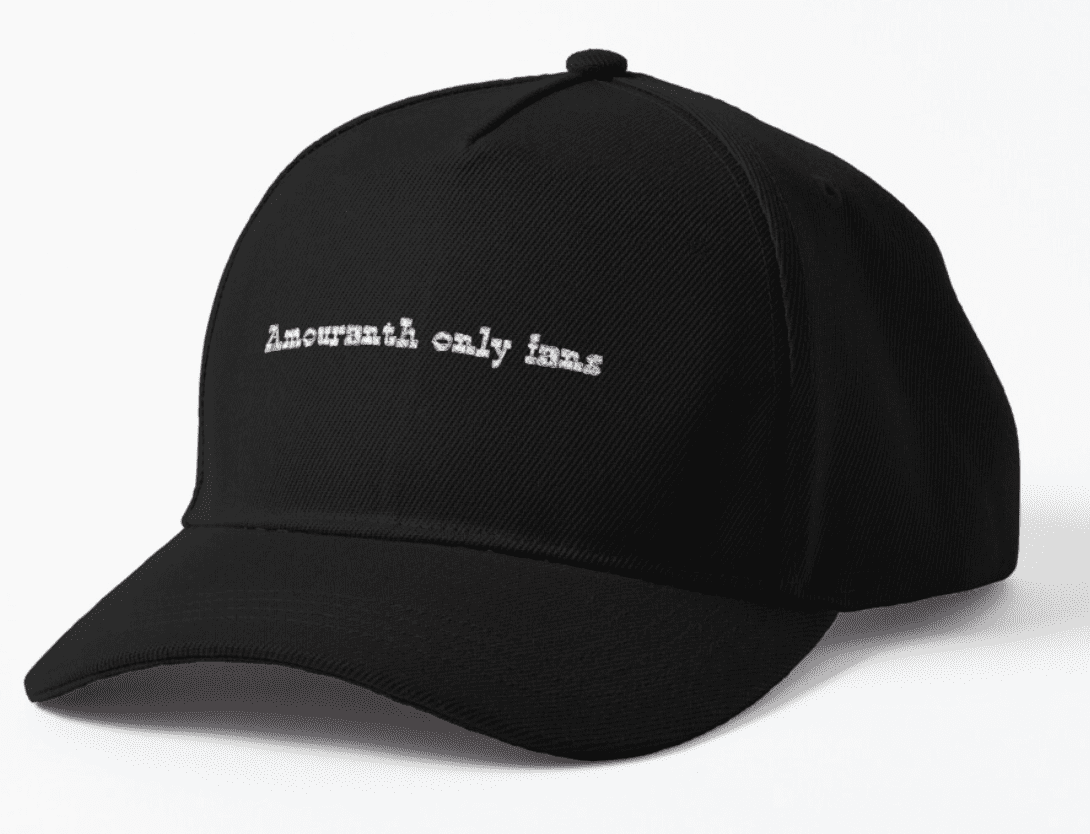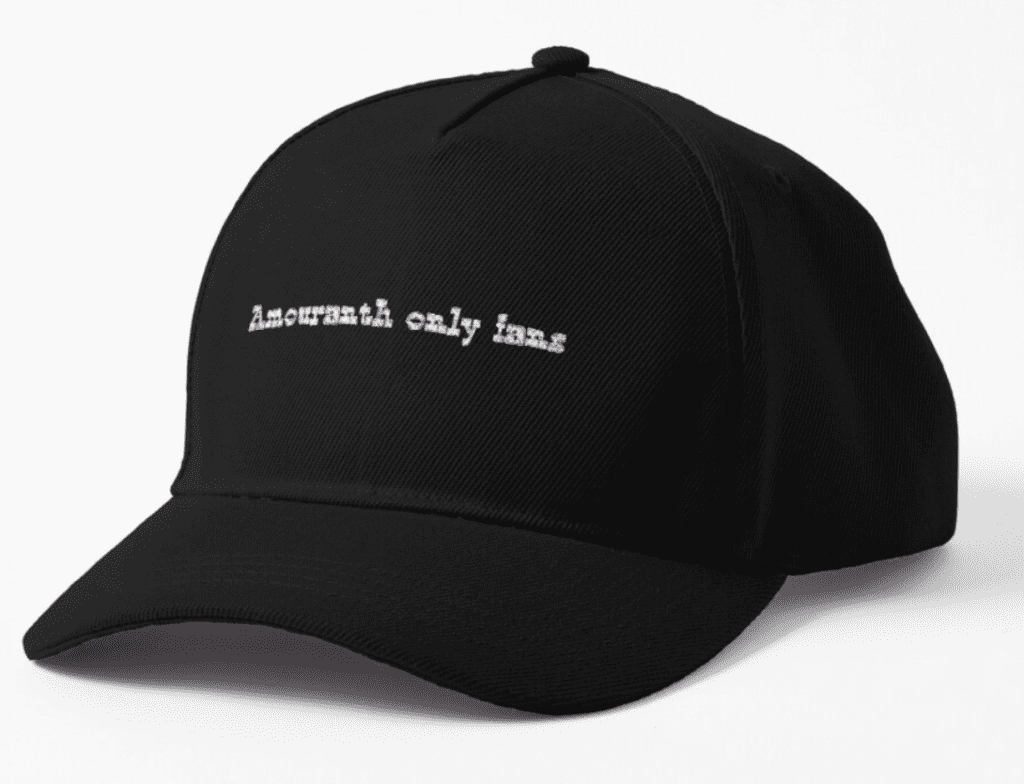 Protect your face and head from sunburn with this cool constructed with durable 100% polyester fabric. With its snapback closure, I can assure you that adjusting your fit will be easy peasy! Then, it boasts other appealing features, such as the five-panel design, quality inner lining, and a curved bill. You're free to order multiple colors since the available options vary, ranging from black and navy to white, dark grey, and light grey.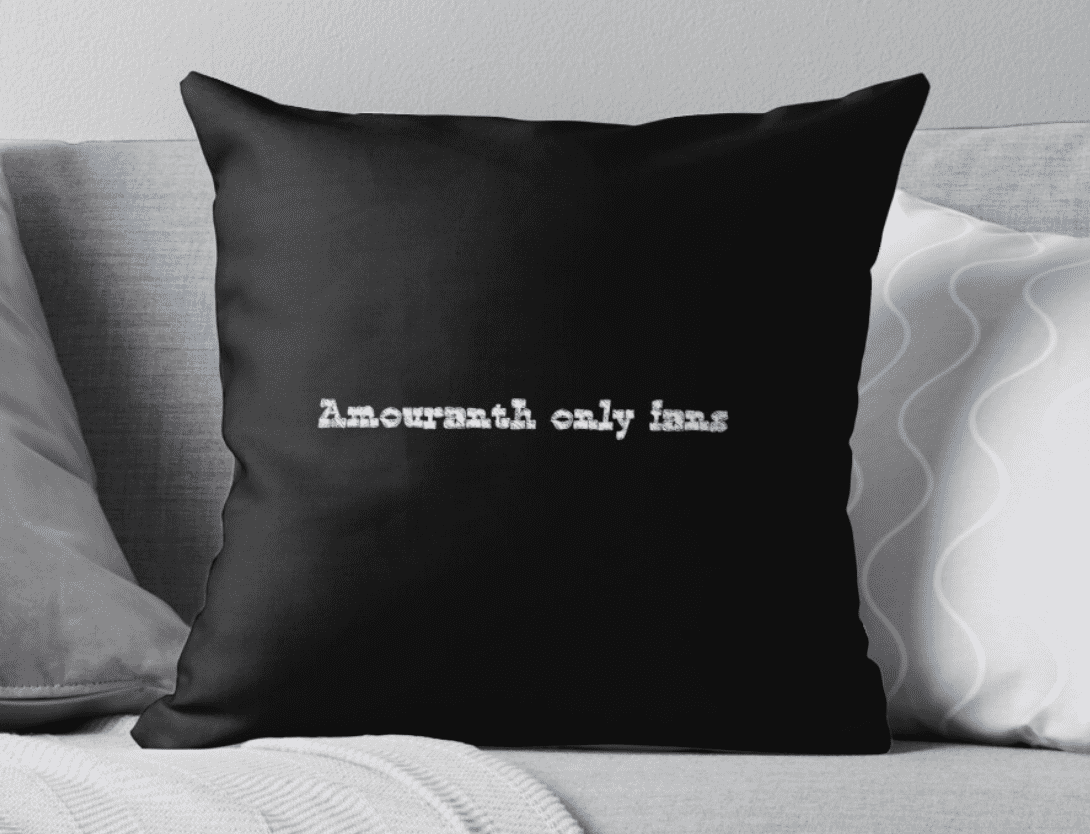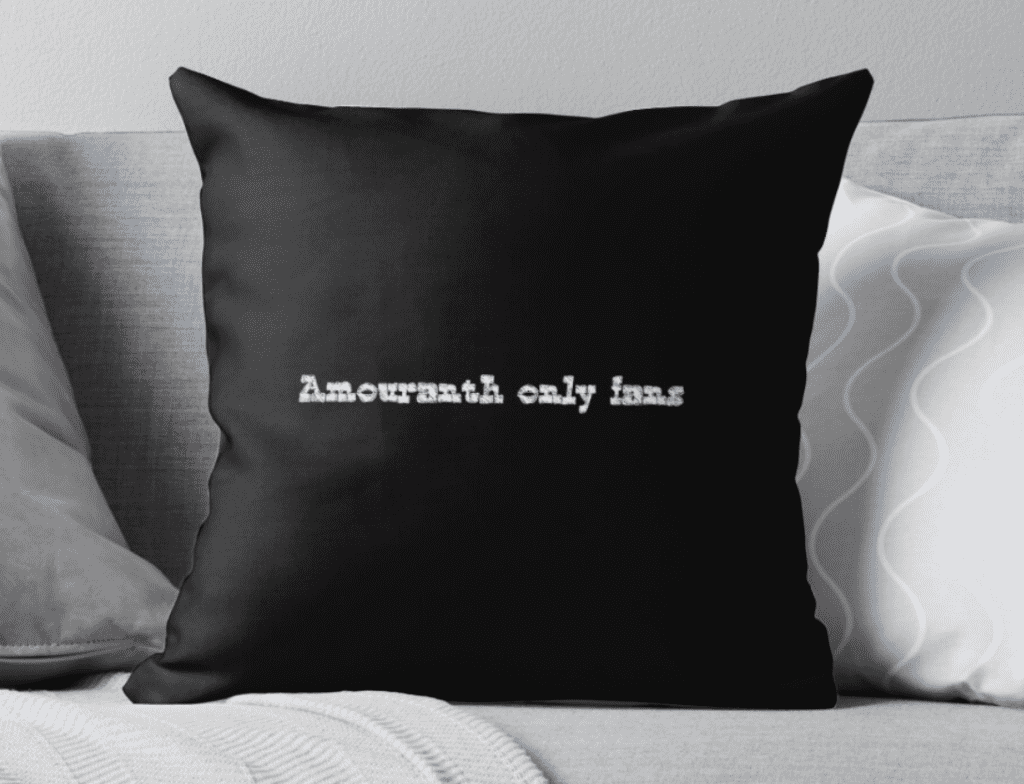 As a décor enthusiast, I've always been captivated by nice-looking throw pillows like this one because I know they can work magic in my living room or bedroom. Its cover uses 100% spun polyester that is less susceptible to wrinkling and shrinking. Moreover, there's an optional polyester insert designed to achieve a great finish, depending on your needs or preferences.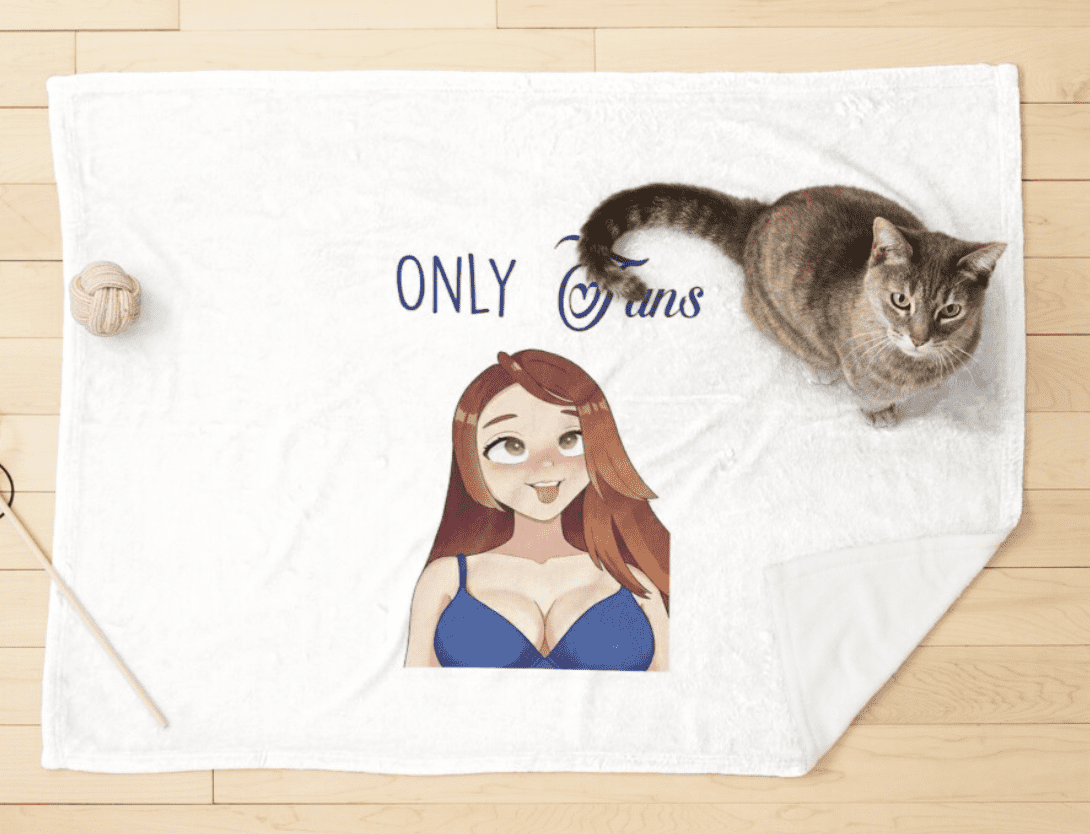 I recommend this soft, fluffy, and comfy pet blanket, available in medium and large sizes because I believe it'll keep your pet warm during cold weather. It's manufactured with 100% polyester fleece, meaning it's durable, stretchable, and abrasion resistant. I was also glad to find out that this brand provides a dog mat and a cat mat with the same stunning design.
Frequently Asked Questions about Amouranth
Question: When did Amouranth join YouTube? 
Answer: Amouranth created her primary YouTube channel in 2011.
Question: Did Amouranth establish an animal sanctuary? 
Answer: As per my research, Amouranth hasn't started an animal sanctuary yet, but it was one of her dreams that motivated her to venture into content creation. Since she's an animal lover with two dogs and two horses, she has always wanted to save unwanted horses and dogs.
Question: What's the value of Amouranth's home in Houston? 
Answer: I didn't find any data specifying the worth of Amouranth's current house. But based on her house tour, it's lavish and definitely valued at a great deal of cash.
Question: Does Amouranth enjoy working out? 
Answer: Yes. In fact, she's what I'd describe as a fitness freak because she goes to the gym at least four times every week.
Question: Which are Amouranth's leisure pursuits? 
Answer: Amouranth relishes traveling, and I bet she has other hobbies, though she has kept them under the radar.
Recommended Reads:
Research Citations
https://www.sportskeeda.com/esports/man-sued-twitch-s-x-addiction-gets-lawsuit-denied-judge-plans-subpoena-belle-delphine-next
https://dotesports.com/streaming/news/full-list-of-all-twitch-payouts-twitch-leaks#gallery-1
https://twitchtracker.com/amouranth
https://www.invenglobal.com/articles/17563/amouranth-offered-10-million-to-appear-in-series-of-mysterious-porn-films
https://www.dexerto.com/entertainment/amouranth-reveals-staggering-all-time-earnings-from-onlyfans-1866478/
https://www.newsunzip.com/wiki/amouranth-kaitlyn-siragusa/
https://www.ginx.tv/en/twitch/amouranth-makes-business-investment-on-a-gas-station
https://www.pcgamer.com/the-queen-of-hot-tub-streams-has-bought-an-inflatable-pool-toy-company/#:~:text=Amouranth%2C%20Twitch's%20hot%20tub%20empress,her%20toes%20into%20hot%20water.
https://www.thegamer.com/amouranth-reveals-33-million-selling-nudes/