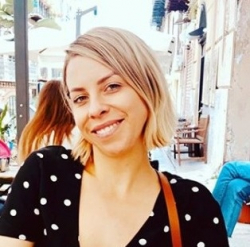 Latest posts by Jodie Chiffey
(see all)
Thomas, best known online by his alias Sykkuno, is an American YouTuber, former Twitch streamer, video gamer, and internet sensation.
Since gaming is my niche as a biographer, I've pored over the lives of countless players. And Sykkuno wins the prize for being the most intriguing. He's laid back, incredibly polite, and seemingly kind. But this doesn't mean he's anything short of phenomenal while in the gaming room.
Sykkuno explores a plethora of titles, including League of Legends, Valorant, Among Us, Just Chatting, and Grand Theft Auto V. Personally, I believe he belongs to the league of the most talented players, such as xQc, Ludwig, LIRIK, CohhCarnage, and Pestily. And the fact that he's racked up millions through streaming video games is all the evidence you need to trust me.
Besides, I discovered his Twitch and YouTube channels boast 4M followers and 2.86 subs, respectively. He also has 1.9M followers on Twitter and a million devotees on Instagram.
Below, find everything I think you should know about Sykkuno.
Sykkuno's Bio Facts
| | |
| --- | --- |
| Real Name | Thomas |
| Birthplace | United States |
| Birthdate | June 4, 1991 |
| Nickname | Sykkuno |
| Height | 5 feet 7 inches |
| Nationality | American |
| Zodiac Sign | Gemini |
| Siblings | Sykkuno has two sisters |
| Children | N/A |
| Spouse/Partner/Girlfriend | Sykkuno is single |
| Games Played | League of Legends, Among Us, Minecraft, Valorant, Grand Theft Auto V, Just Chatting, Rust, Fortnite, Tricky Towers, etc.  |
| Net Worth | $5-$6M |
| Social Media | Twitch: Sykkuno, YouTube: Sykkuno, Twitter: @Sykkuno, Instagram: Sykkuno |
| Awards | At the 2022 Streamer Awards, Sykkuno received nominations for two categories; the Best GTA Role-play Streamer and Streamer of the Year |
| Last Updated | July 2022 |
Sykkuno Birthplace and Early Life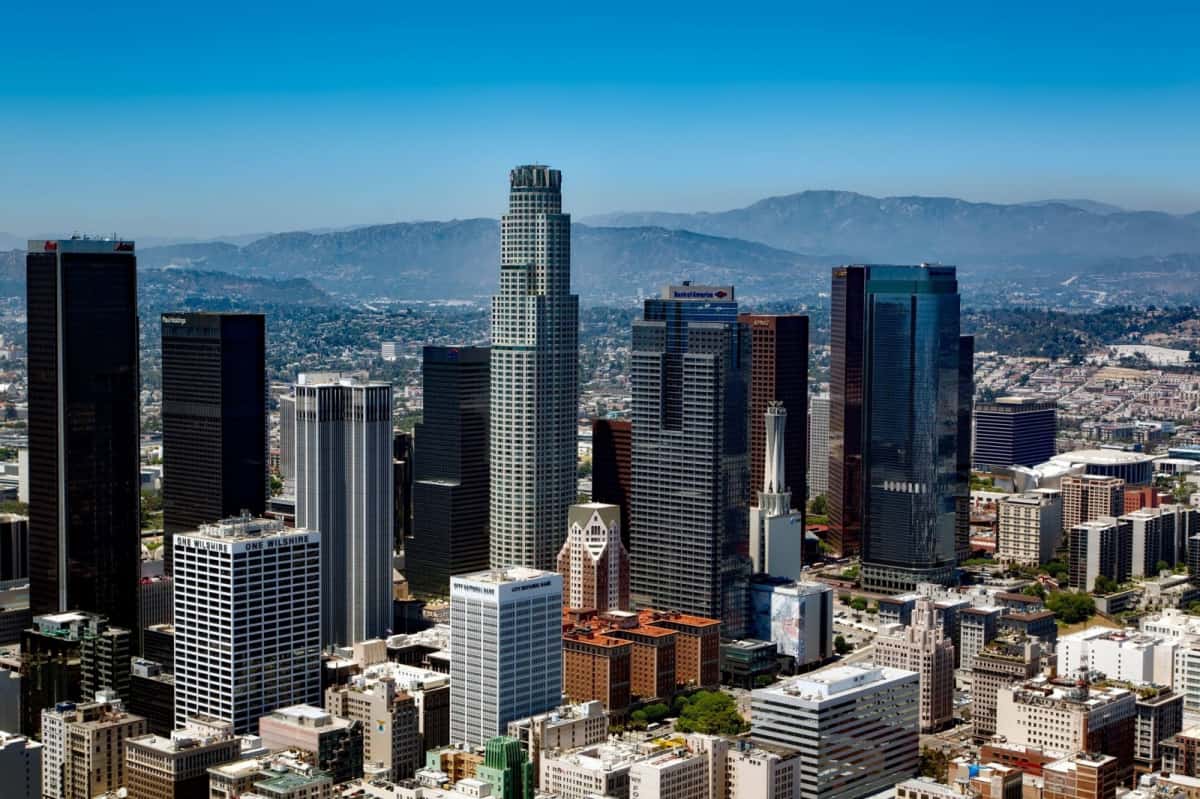 Sykkuno was born on June 4, 1991. Though he's a native of San Gabriel, California, he's of Vietnamese and Chinese descent.
He hasn't discussed his parents on social media. But the world knows he has two sisters.
I didn't find any info about the schools Sykkuno went to. But I was a bit surprised to learn he has a Bachelor's degree in math and a master's degree in statistics. This led me to believe that he must be extremely smart.
What's even more fascinating is that despite his high level of education, he chose to pursue a career online.
Notably, before diving headfirst into streaming and content creation, he worked as a software developer.
How Did Sykkuno Get Started Gaming?
Sykkuno's gaming journey began when he was younger. Back then, he was into car-based titles like Grand Theft Auto V and Gran Turismo. I imagine this prepared him to discover more titles while building his now prosperous online career, which revolves around video games.
YouTube Career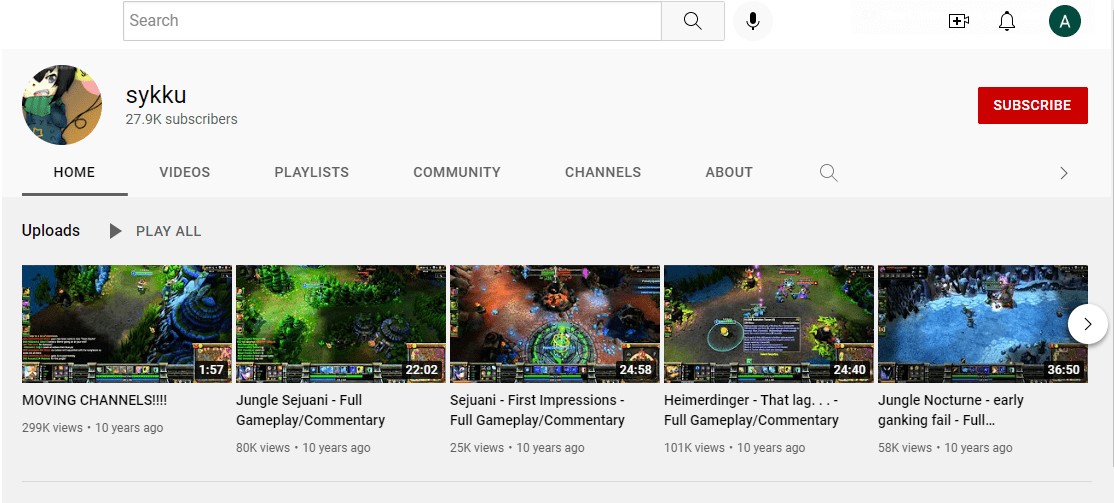 Sykkuno created his first YouTube channel, sykku, in 2006. But he only began uploading League of Legends commentary videos in 2011. He also created his current channel the same year.
At first, he would post League of Legends gameplay, though, after some time, he started creating content based on other games, including Among Us and Valorant.
It's worth mentioning that Sykkuno didn't show his face until 2020. And I attribute this to his Twitch career since he'd just started using a webcam.
Two years later, in May 2022, he started streaming exclusively on YouTube and clarified that he was leaving Twitch. Speaking of which, let me enlighten you about his time as a streamer on the platform.
Twitch Career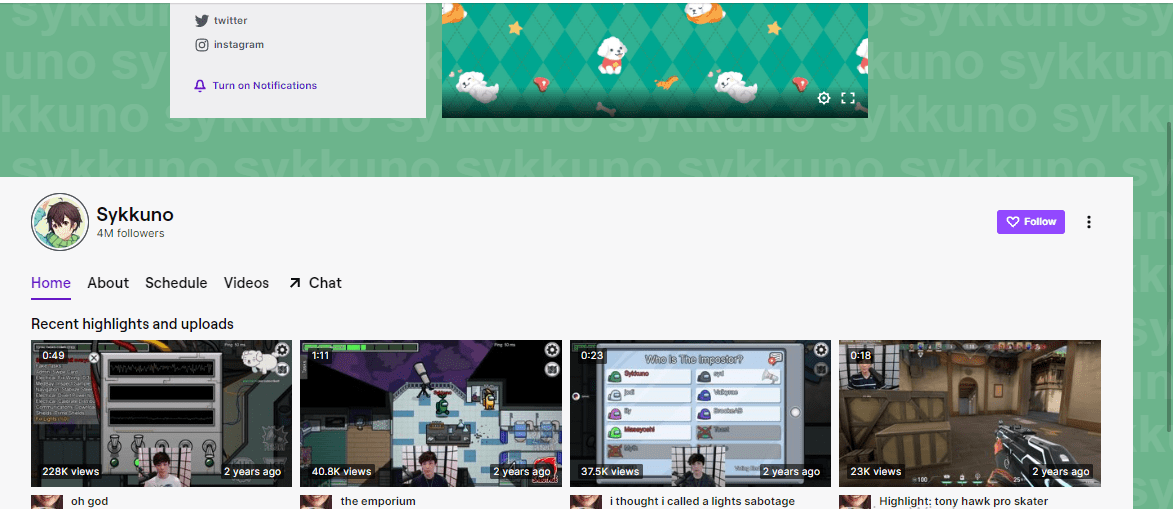 Sykkuno created his Twitch account in 2011. Nevertheless, he wasn't that active until 2019 – I presume he had other things on his plate. And interestingly, it was his pal and fellow OfflineTV member LilyPichu who convinced him that streaming was worth giving a shot.
He rapidly amassed a large following on the site by streaming various games. But his gaming skills were not the only thing that made him irresistible; most of his fans have confessed to being lured in by his wholesomeness and shy persona.
A portion of Sykkuno's enthusiasts has also claimed it was fascinated by the fact he seemed to be enjoying himself, mainly because he only streamed games that resonated with his heart.
I feel the need to acknowledge that although Sykkuno is not active on Twitch, he remains one of the most notable figures in the streaming community. His career has enabled him to not only amass wealth for himself but also help change the world.
For instance, in 2021, he was among the team that held a 60-minute-long charity Among Us stream with Jimmy Fallon on the American late-night talk show, The Tonight Show. Other internet celebrities who participated in it include Stranger Things stars Noah Schnapp and Gaten Matarazzo, and fellow video gamers Corpse Husband and Valkyrae.
The money raised during the session was donated to Feeding America.
OfflineTV (OTV)
Sykkuno joined OTV a few years ago, but he's no longer in the OfflineTV house as he left to live with his family. Nevertheless, he got the opportunity to collaborate with some of the biggest players dominating the streaming scene today, such as Pokimane, Disguised Toast, Sydeon, and LilyPichu.
Why Sykkuno Stopped Playing Dungeons and Dragons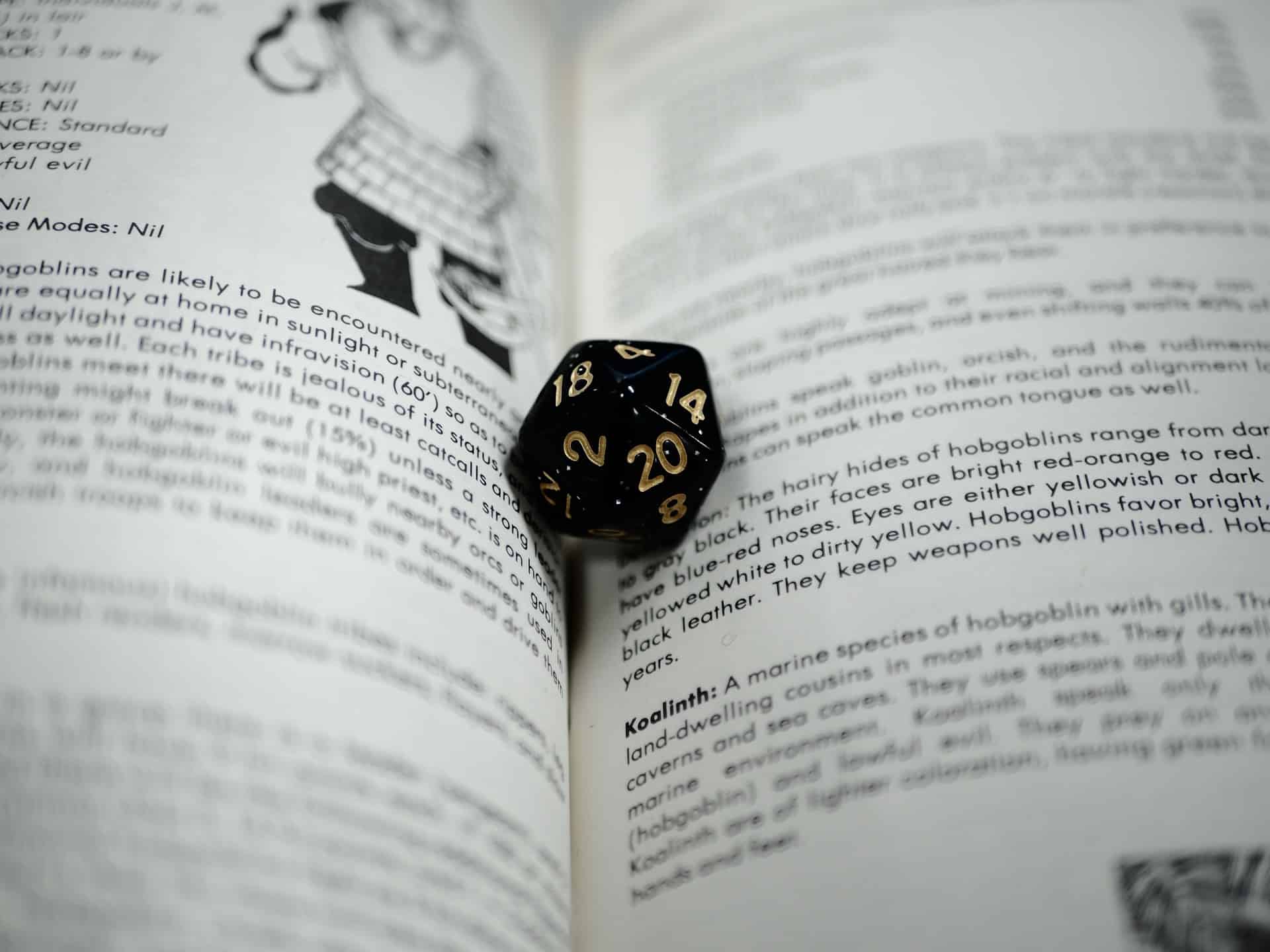 Sykkuno and the OTV family gained a portion of their fanbase through streaming Dungeons and Dragons. So, in 2021, when he announced that he'd no longer play the game, his enthusiasts, including myself, were taken aback.
So, what exactly changed his mind and forced him to quit enjoying this title?
Sykkuno alleged that he received death threats from some people online while playing this role-playing game with his OTV crew.
When some of his fans inquired if he would ever stream it again, he disclosed that he didn't plan to.
The truth is, the internet community is jampacked with trolls and haters who can easily derail creators' careers by bullying them online. I think if he deems it the best decision for his career and safety, he should stick by it.
Sykkuno's Videos
This is arguably one of the most stirring videos of Sykkuno I've ever watched. In it, he bids goodbye to his Twitch audience as he prepares to embark on his journey with YouTube Gaming. He also thanks his fans and friends for making his streaming sessions worthwhile. I think appreciating them is a great gesture because it shows how much he values them. And based on the comments, his followers cherish him too, as some even say they can't imagine Twitch without him.
Here's one of the clips that have convinced the world that Sykkuno and Valkyrae are in love, even if they've denied it countless times. As the Washington-raised YouTuber says, they have fantastic "synergy", explaining why the duo is so great online and offline. But are they really just friends, or more? I think only time can answer this question for us!
Sykkuno's Gaming Setup
Sykkuno's Microphone: Shure SM7B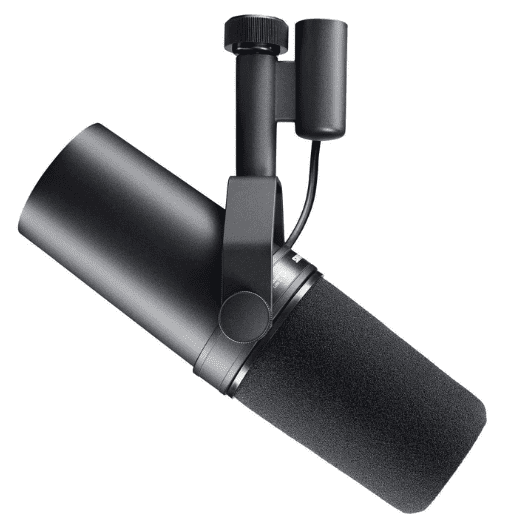 Sykkuno cashes in on the legendary Shure SM7B, which streamers such as TenZ, Ricegum, and Blazt have also chosen. I bet he's taken with its smooth, warm audio reproduction that enables him to deliver the quality streams his audience expects. It also comes with a premium cardioid pattern to dismiss off-axis audio, letting him speak comfortably regardless of his sitting position.
The mic's audio interface and XLR connection are also great selling points because it grants professional streamers and video gamers ultimate control over their sound quality. Besides, this equipment is super versatile, meaning you can use it to meet your diverse content creation needs, such as streaming, podcasting, studio & home recording.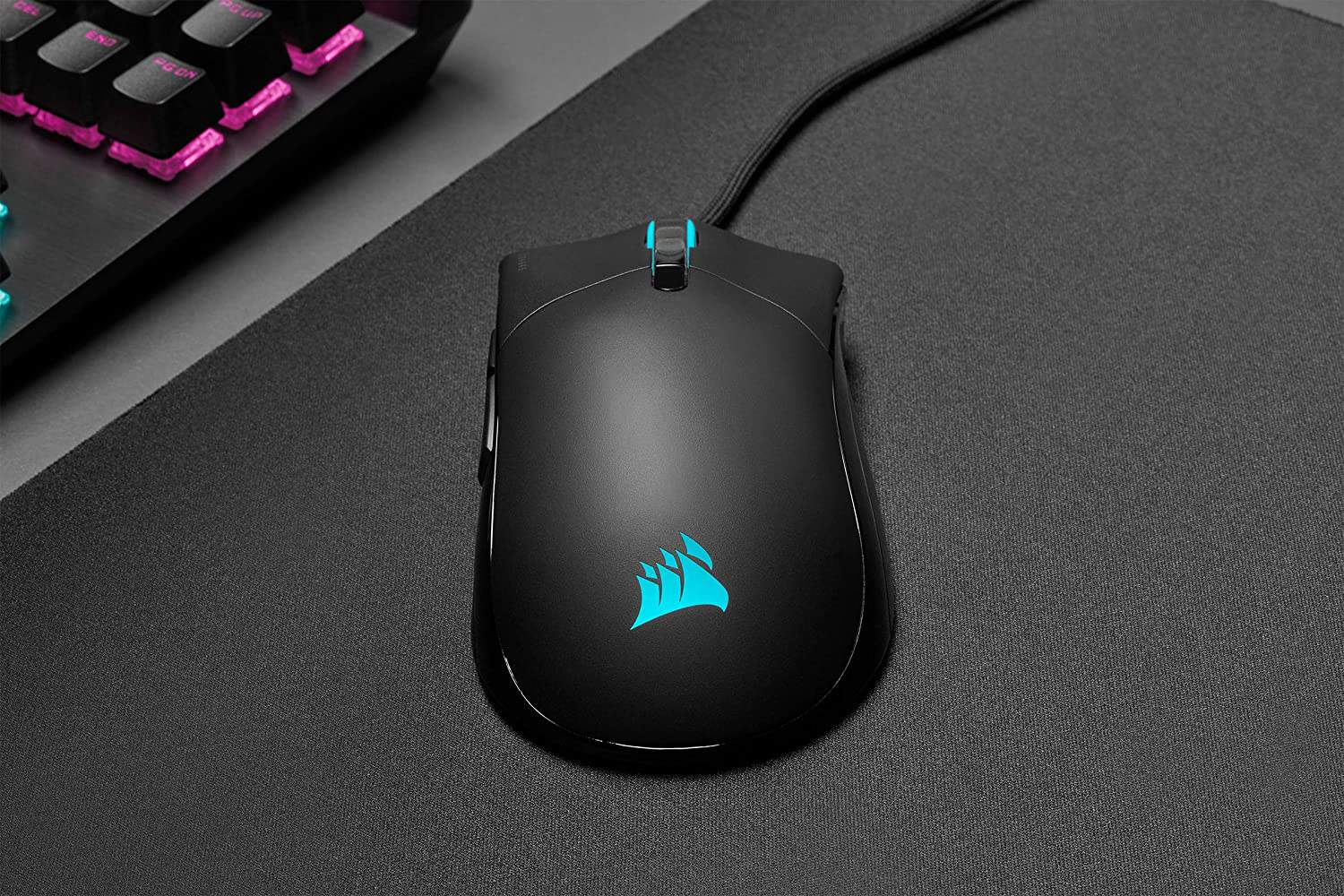 Like many gamers in the eSports scene today, Sykkuno leverages the CORSAIR Sabre RGB PRO. This top-rated mouse is explicitly constructed for FPS and MOBA games such as Leagueof Legends, so if you ask me, he was wise to go for it.
One of the fantastic features of this mouse is its ergonomic design. Having used it myself, I can attest that it allows for the most comfortable grips, and it's also pretty easy to move. Of course, its excellent mobility is enhanced by the fact that it only weighs 74g.
Other convenient aspects of the CORSAIR Sabre RGB PRO include its Quickstrike buttons with a spring-loaded design and its flexible paracord weave cable that considerably minimizes drag.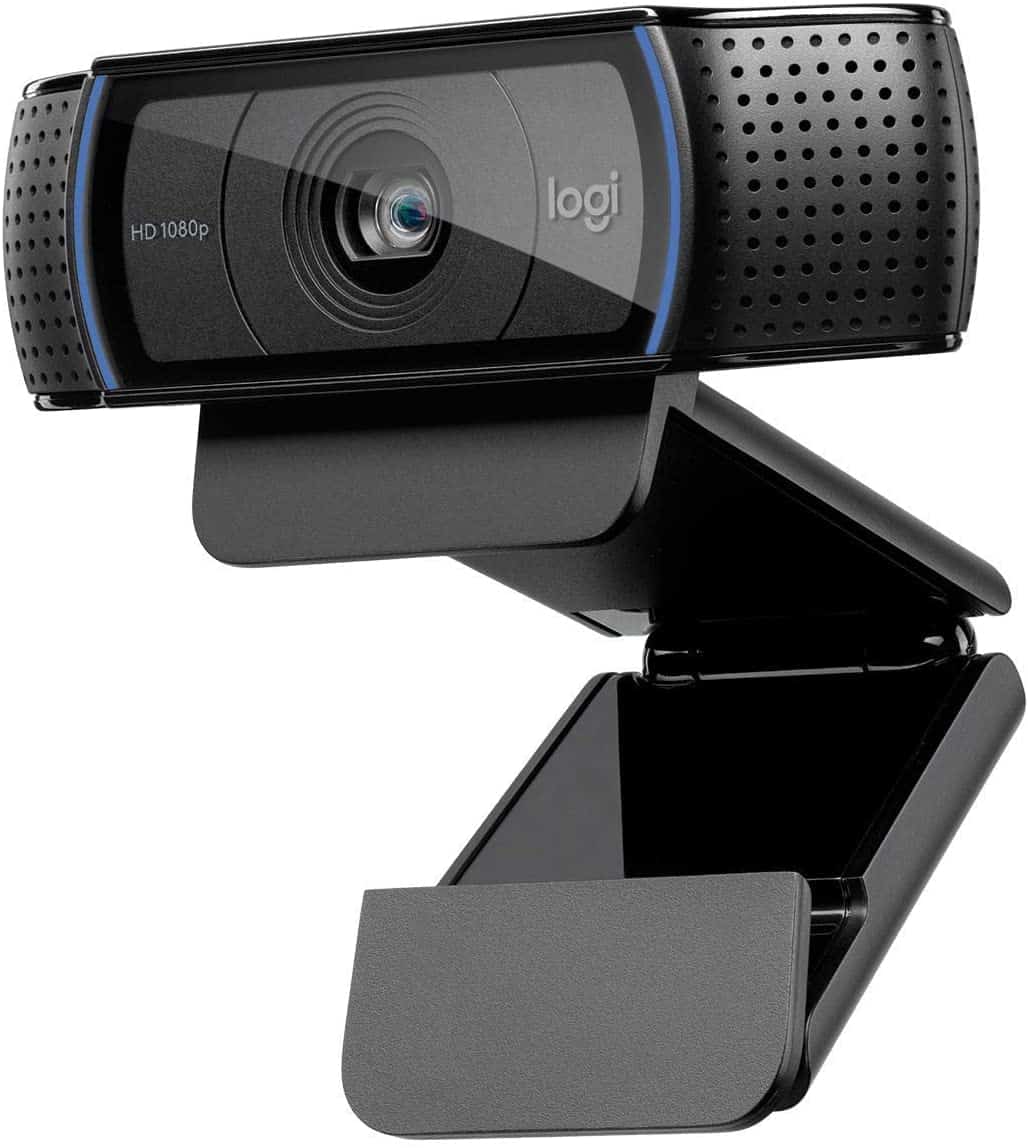 When I found out Sykkuno uses the Logitech C920, I wasn't shocked because I consider it one of the best options available. Besides, other top-notch streamers such as LilyPichu, Ranboo, and DrLupo have also invested in it. And I'm confident it all comes down to this webcam's features.
To begin with, it delivers exceptionally detailed videos (1080p at 30fps), which all serious content creators long for. Additionally, it boasts a handy HD auto light correction feature and provides a 78° field of view. With its attached privacy shutter, you can protect the lens at any time and still leverage the two mics conveniently situated on each side of the camera.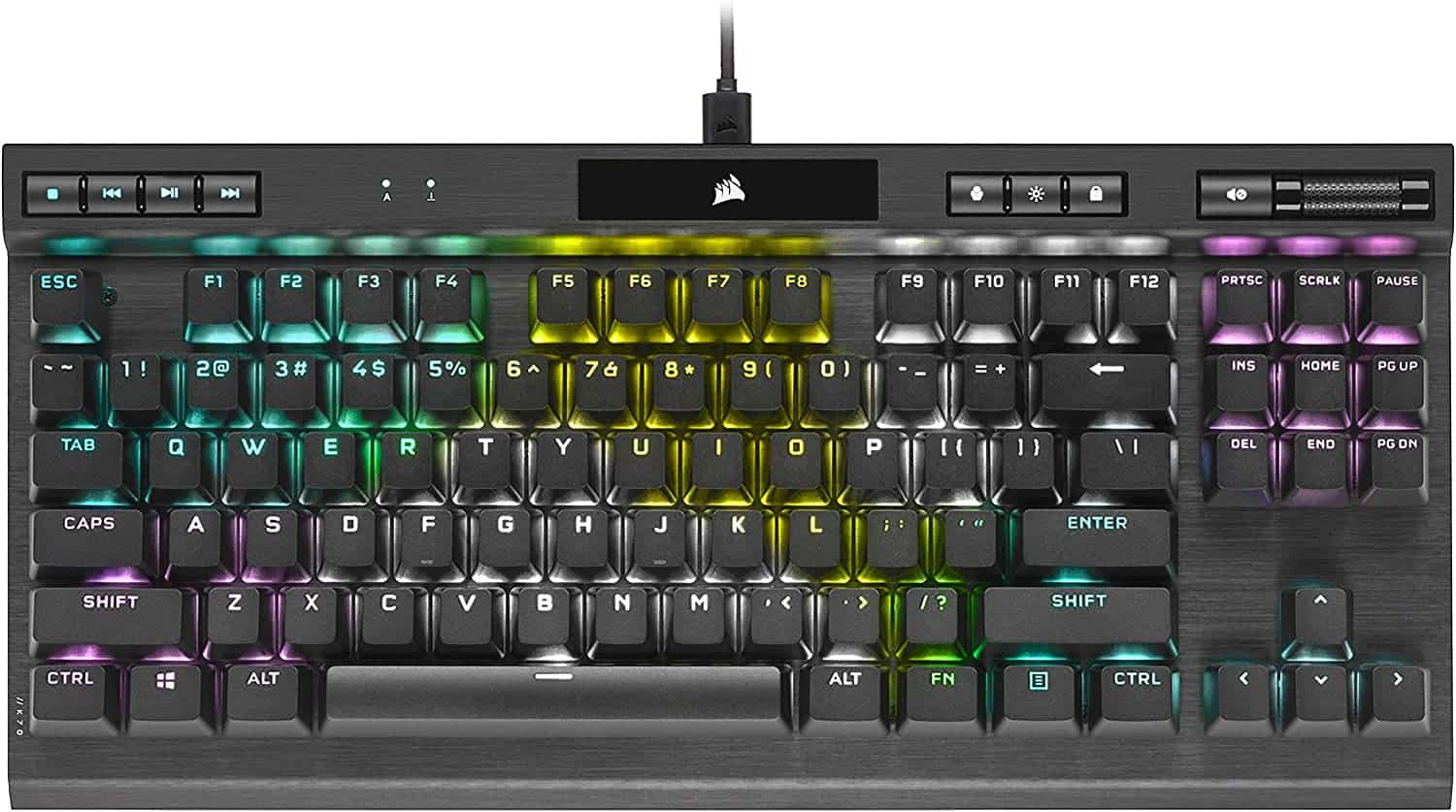 The CORSAIR K70 RGB TKL mechanical gaming keyboard has secured its spot in Sykkuno's gaming setup, and in my opinion, it's well-deserved. Its combination of features makes it ideal for any avid video gamer or esports athlete. For instance, it takes advantage of AXON hyper-processing technology that conveys your inputs to your gaming computer within seconds.
Then, the keyboard comes with a lasting aluminum frame beautifully illuminated by adjustable, high-powered RGB backlighting to help you personalize your setup. Something else I really loved about this valuable piece of gaming equipment is its PBT double-shot keycaps constructed to last. With their 1.5mm thickness, stability is guaranteed.
Sykkuno's Gaming Chair: MAVIX – M9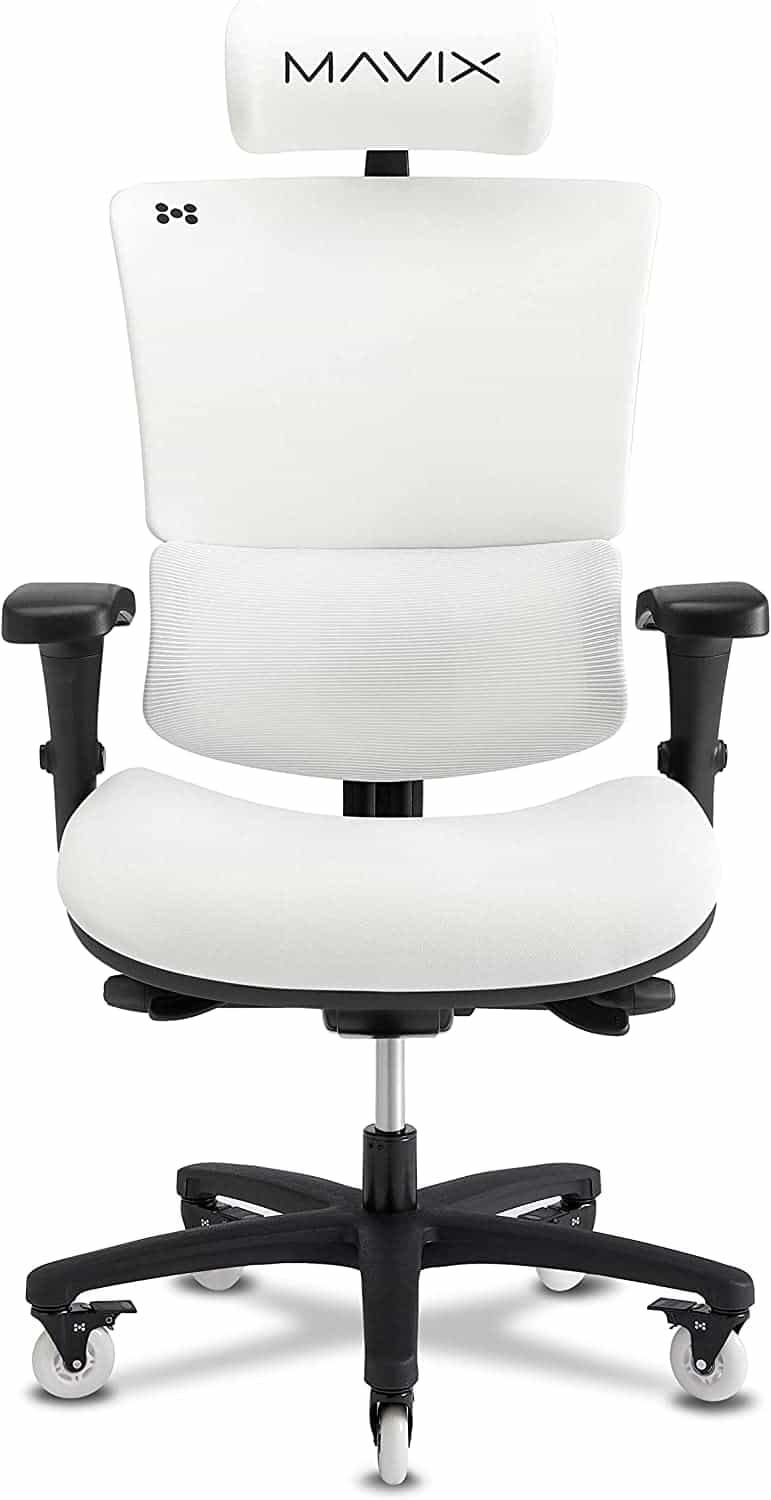 I kind of expected Sykkuno to utilize a MAVIX chair since the company already sponsors him. The M9 is highly-favoured by gamers or streamers who play for long hours. It promises ultimate comfort with its Advanced Tensile Recovery (A.T.R.) fabric and cool gel memory foam designed to offer support and breathability.
Besides, the Mavix M9 uses revolve-extended technology that allows players to comfortably suspend their bodies, allowing them to take naps when necessary. More outstanding features of this chair include the four-dimensional armrests, adjustable backrest height, and stylish modern design that automatically takes your setup's visual appeal to the next level.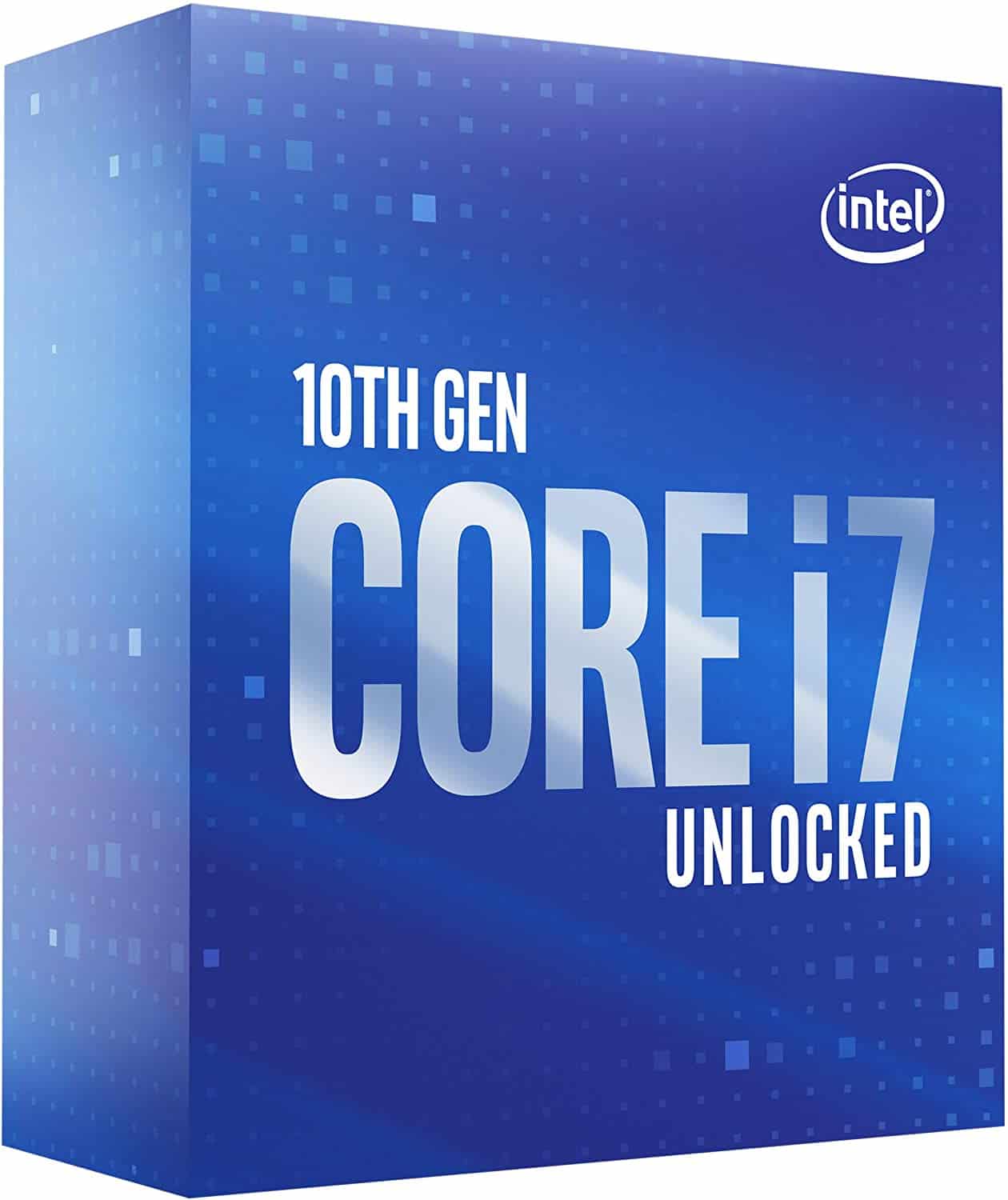 Sykkuno used the mighty Intel Core i7-10700K to build his gaming setup, and I believe he enjoys a long list of perks for it. With its 8 cores/16 threads and Hyper-Threading technology, he can efficiently multitask to meet his gaming content creation needs.
This processor also comes with Intel Turbo Boost Max, which enables him to handle various tools to produce quality videos. Additionally, it features a speed of 3.8GHz to guarantee superior performance and much-needed high processing throughput.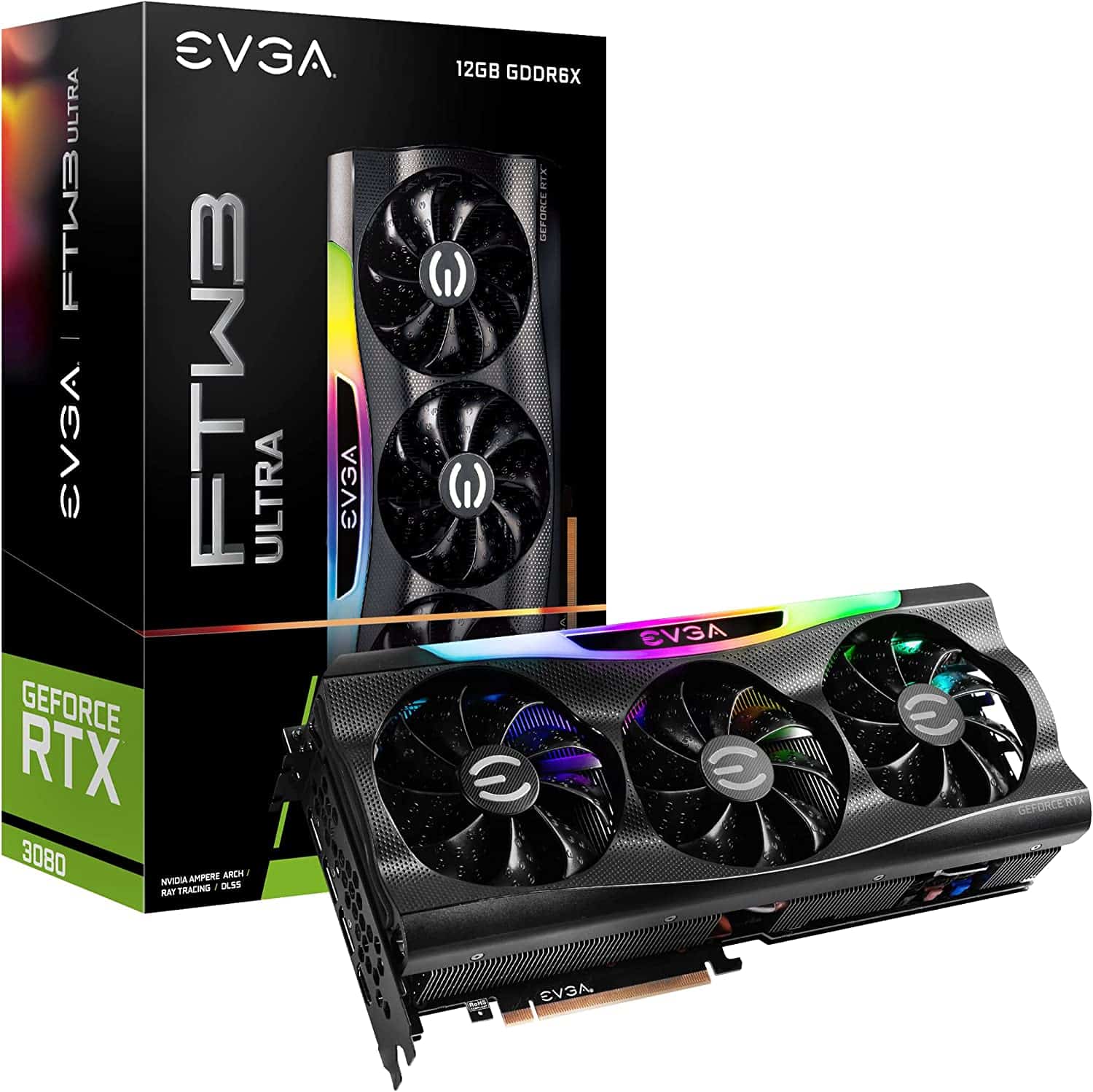 Supposing you've read DrDisRespect's bio that I previously wrote, you may already be aware of the EVGA GeForce RTX 3080, also in Sykkuno's setup. It boasts state-of-the-art architecture that allows it to perform up to six times better than other GPUs up for sale. This includes its real-time Ray Tracing tech to deliver hyper-realistic graphics during gaming.
Furthermore, this GPU features triple fans and 9 iCX3 thermal sensors to provide a highly efficient cooling system, eliminating the issue of overheating. The smart cut-outs in the backplate and PCB are also handy in minimizing the latter.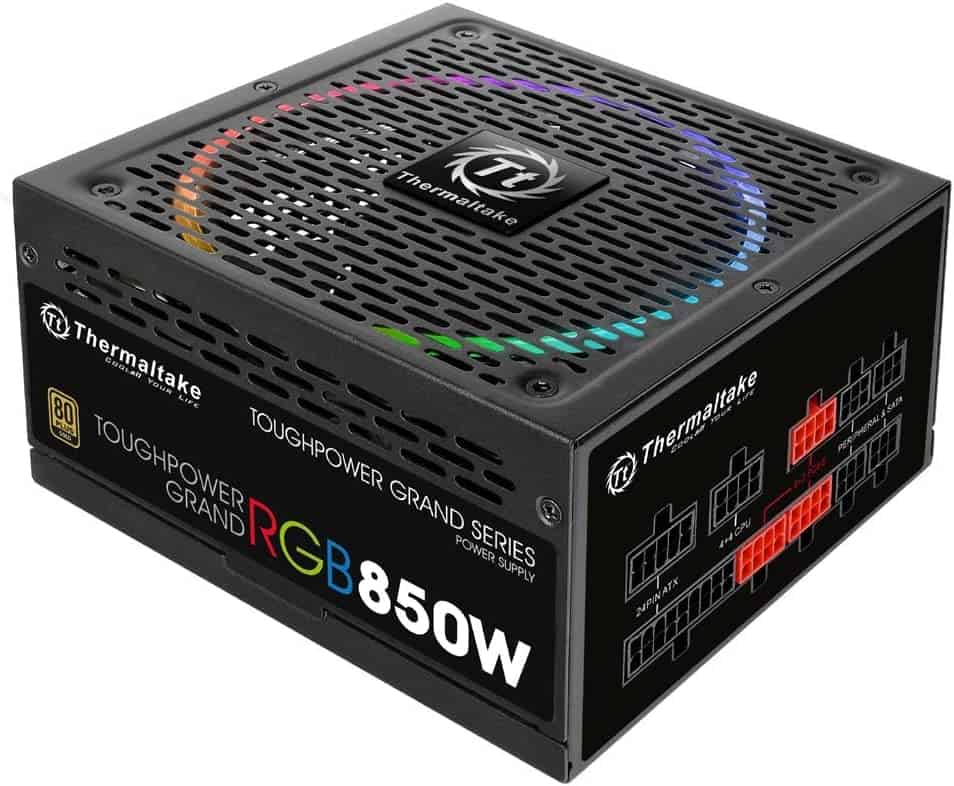 Sykkuno's power supply unit is the Thermaltake Toughpower Grand RGB 850W, which is well-liked by many enthusiastic gamers. I guess they all want to make the most out of its incredible features, including the impressive cooling performance and RGB control to let users switch between five distinct lighting modes.
Another great feature of this PSU is its excellent build quality that guarantees much-needed durability. I was also fascinated by the Smart Zero Fan, which allows for ultra-quiet performance when the working load exceeds 20%.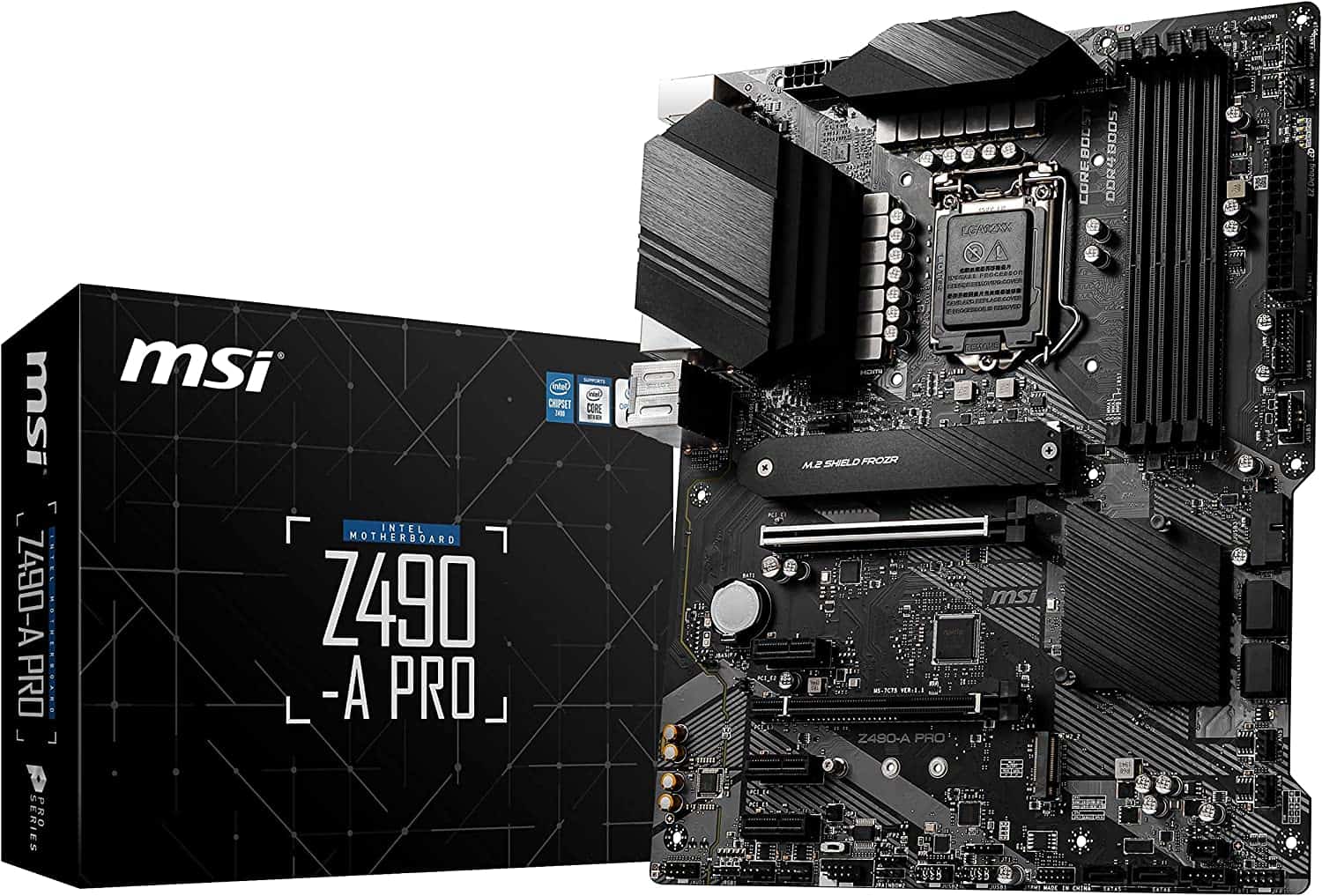 Here's Sykkuno's mobo, specifically designed to ensure he encounters zero issues when running his preferred games. I was particularly impressed by its pool of features, which comprises support for DDR4-4800 memory of up to 128 GB, 6 SATA ports, and two PCIe 3.0 x 4 M.2 slots for ultimate storage support.
Also, this motherboard leverages Core Boost technology to perfectly integrate the double CPU power connectors, optimized power circuit layouts, and digital power design. And with this combination, you can enjoy reliable current delivery to your processor.

Sykkuno's RAM is the XPG Spectrix D80 RGB. Considering its high efficiency, I deem choosing it among the best decisions he's made for his streaming career. One of its selling points is the 10-layer PCB, which enhances the signaling quality and stability.
Besides, it looks fantastic, is effortlessly tunable, and has an aluminum heatsink for extra heat dissipation. Again, this is among the pocket-friendliest options for you if you're on a budget.
Sykkuno's Family
Sykkuno is currently single. But I heard a rumor that he's dating Valkyrae, fueled by the fact that they're living together.
Fans think they're great for each other because they seem to have a fantastic time creating content. Plus, they've both built such lucrative careers online.
Nevertheless, Sykkuno and Valkyrae have clarified that they're just friends who love each other and enjoy each other's company.
Sykkuno's Net Worth and Career Earnings
As of this writing, Sykkuno's net worth is estimated at $5-$6M. My research shows these are his primary revenue sources:
YouTube
Sykkuno has been uploading gaming content on YouTube for a long time. Unlike players like Dreamwastaken, Mizkif, and LilyPichu, he has only one channel with 2.86M subscribers, and 342,121,049 views, which I bet have earned him a killing.
Notably, Sykkuno also streams exclusively on YouTube gaming, and his sessions garner up to 500K+ views. Although I didn't find the details of his contract, I'm sure it's worth a large sum.
Twitch
Last year, Twitch payouts for the top 100 highest-earning creators on the platform were leaked. While going through that list, I discovered Sykkuno clinched the 28th spot for having brought in $1,916,327.43 for the period between August 2019 and October 2021. His earnings at the time surpassed many streamers' earnings, including Lvndmark, DrLupo, Rubius, Pokimane, Sodapoppin, Gronkh, Dakotaz, and TheGrefg.
And it's also worth noting that the sum only covered Sykkuno's income from ad revenue, subscriptions, and bit donations. He may have received more cash from direct fan tips and personal sponsorships.
I believe Sykkuno made a reasonable amount off Twitch from October 2021 to April 2022 since he was still active on the platform. But presently, I doubt he's racking up any cash since he no longer streams on it.
Sponsorship Deals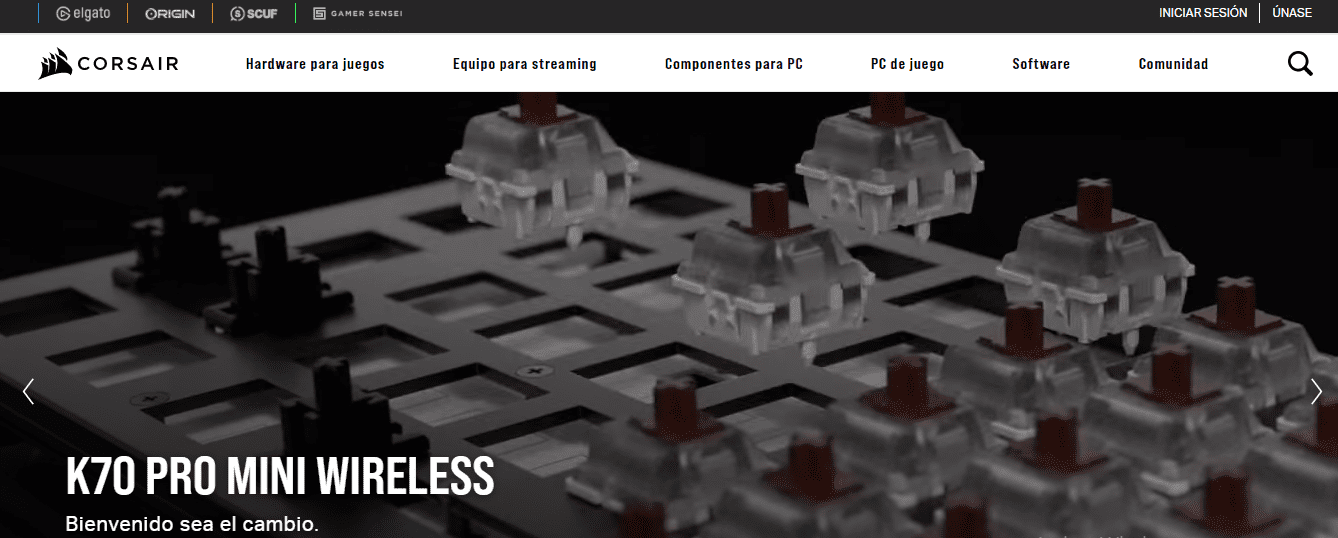 I stumbled upon multiple credible sources stating that Sykkuno has pocketed thousands of dollars through brand endorsements. His pool of sponsors comprises big names such as G-FUEL, CyberPower PC, MAVIX, Current, Elgato, and Corsair.
Merch Sales
In April 2022, Sykkuno announced that he would release merch the same month, in collaboration with Pokimane, Fuslie, Valkyrae, Kkatamina, and Disguised Toast. I'm not sure if that collection is already sold out, but I'm confident he's sold some pieces.
Sykkuno's Retirement and Post Professional
I doubt Sykkuno is contemplating retirement as he recently signed an exclusivity deal with YouTube gaming. He could be streaming on this platform for the next few years. Nevertheless, I'll update you if he specifies when he'll leave the professional content creation scene and the post-professional endeavors he fancies.
Sykkuno's Merch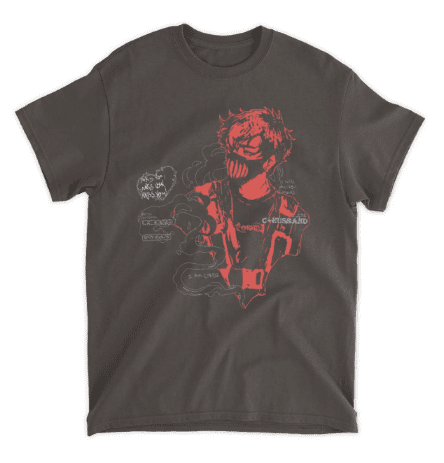 I'm pretty sure this crewneck tee is among your best options in the unisex category. It utilizes a 100% cotton fabric that automatically makes it durable and cozy. Then, you can have it in multiple colors, including royal, Irish green, navy, black, charcoal, purple, dark heather, and forest green. It also features a taped neck and rolled forward shoulders to give you a better fit.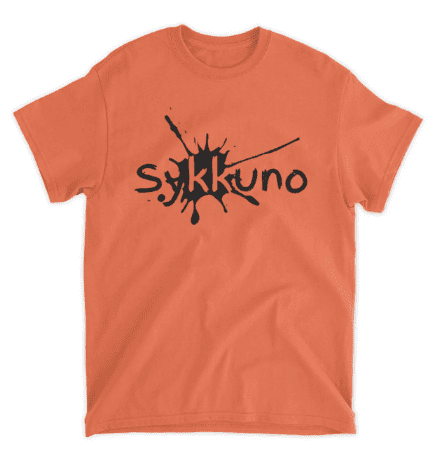 Here's another unisex t-shirt you can purchase at your convenience. I've intentionally included it here for those who are into bright shades since it's available in options such as white, light blue, light pink, daisy, orange, gold, and red. I'm confident you'll like that it's manufactured from a pre-shrunk cotton fabric because it enables it to last long and renders it low-maintenance.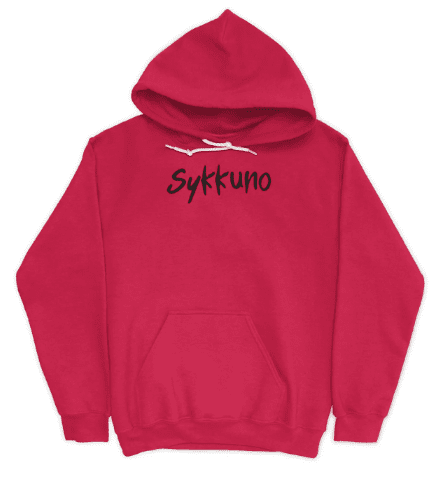 If there's a piece of clothing I must have in my wardrobe, it has to be a stylish hoodie to wear on chilly days. I deem this one worthy because it comes in a wide range of sizes. Plus, I can have it in many radiant colors, such as white, sport grey, light blue, light pink, and gold. Besides, its 50% cotton / 50% polyester fabric provides everything I'm looking for in a hoodie, including quality, all-day comfort, and much-needed versatility.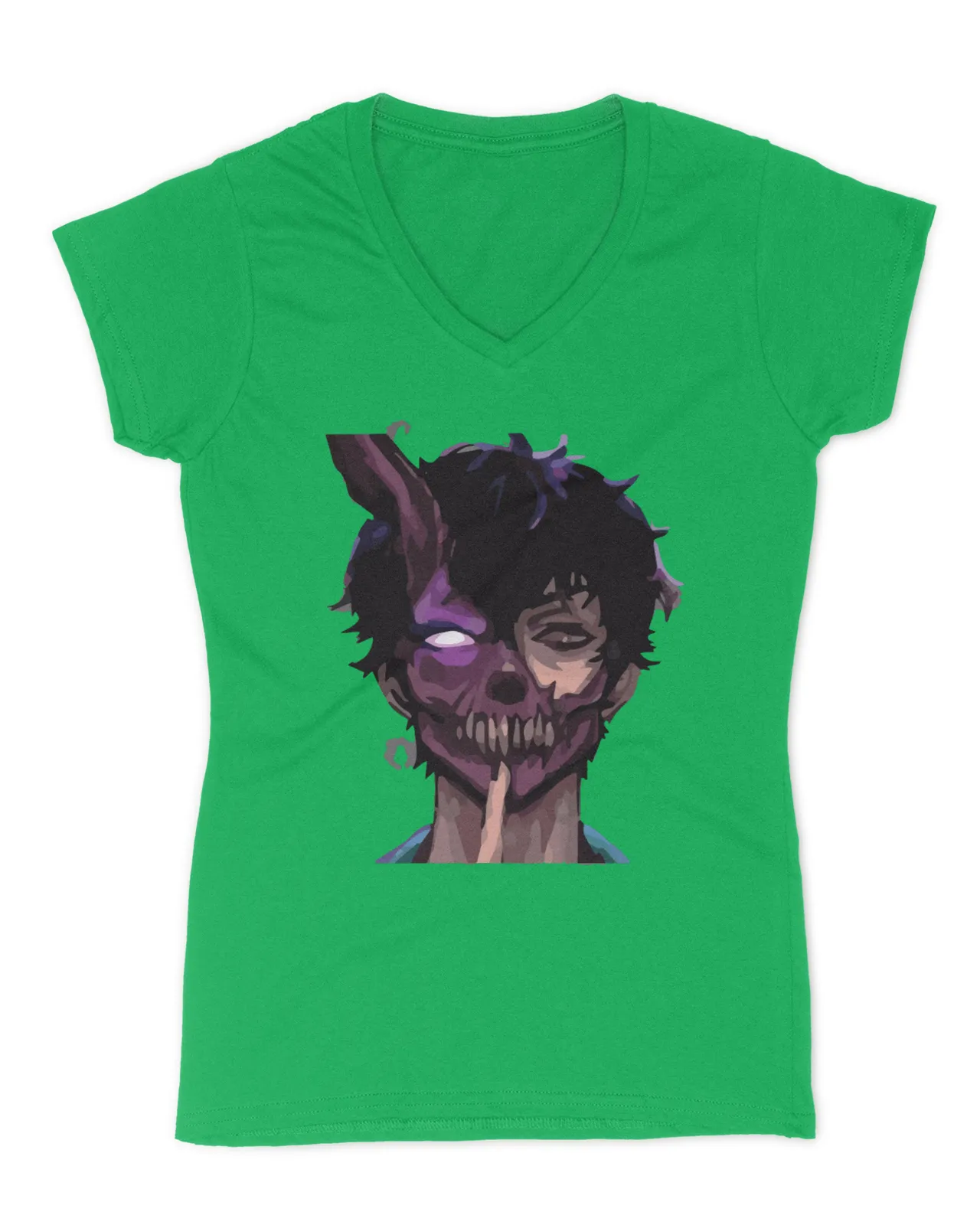 I consider a V-neck tee like this one a must-have, primarily because it has the power to tremendously elevate your look, enabling you to stand out no matter where you are. This timeless, classic piece made from 100% ring-spun cotton comes in sizes small – 2XL. Additionally, there's a vast array of attractive colors to select from, including white, black, Irish green, azalea, heather purple, dark heather, and royal.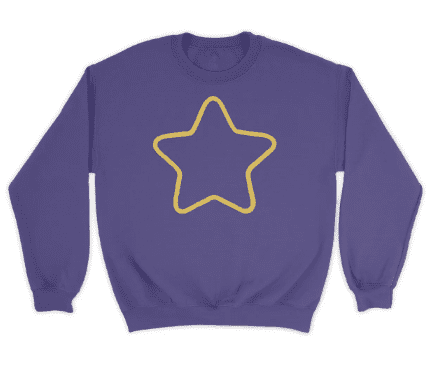 Do you fancy a chic sweatshirt? I suggest you give this option a chance, especially if you're after one with a softer feel. I'm certain that it's suitable for all-day wear; all you need to do is pick your fit and favorite color. When it comes to the latter, you have several choices, including navy, black, red, Irish green, white, and sport grey.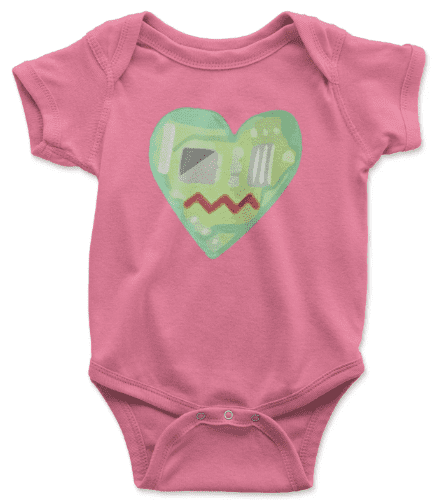 Made from the softest fabric, this bodysuit is designed to keep your little one comfy at all times. It boasts durable construction and is suitable for infants aged between three and 24 months. Furthermore, it comes in many colors, so you can order multiple pieces if you adore it as much as I do.
If you're willing to explore options, consider this other bodysuit, available in black and navy.
Frequently Asked Questions – Sykkuno Bio
Question: Does Sykkuno live in Las Vegas? 
Answer: No. Sykkuno moved from Las Vegas to Los Angeles in February 2022. I think being in his home area feels better for him because he's close to his folks.
Question: Is Sykkuno an animal lover?
Answer: In my opinion, Sykkuno likes animals, which is why he owns a pet dog called Bimbus. Feel free to visit his Instagram profile to view the most adorable shots of his furry pal.
Question: Has Sykkuno collaborated with other streamers?
Answer: Yes. Sykkuno has worked with an extensive list of other streamers, including some I've covered in the Pro Gamers Age series.
Question: When can I catch Sykkuno's streams on Twitch? 
Answer: Sykkuno no longer streams on Twitch as he signed an exclusive contract with YouTube Gaming in May 2022.
Question: Was Sykkuno on Love or Host?
Answer: Yes. AustinShow featured Sykkuno on his dating show Love or Host in 2020.
Recommended Reads:
Research Citations
https://www.dexerto.com/entertainment/sykkuno-reveals-new-plans-after-leaving-offlinetv-house-1470836/
https://www.sportskeeda.com/gta/news-sykkuno-cites-death-threats-reason-behind-streaming-dungeons-dragons-offlinetv-crew
https://www.dexerto.com/entertainment/sykkuno-explains-why-he-wont-play-dungeons-dragons-again-after-death-threats-1608291/
https://twitchtracker.com/sykkuno
https://www.republicworld.com/technology-news/gaming/twitch-payout-leaks-heres-full-list-of-earnings-of-shroud-xqc-and-other-streamers.html
https://gamerant.com/valkyrae-confirms-sykkuno-is-living-with-her/
https://getonstream.com/sykkuno-stream-setup/
https://studybreaks.com/tvfilm/why-audiences-are-attracted-to-sykkuno/
https://www.polygon.com/23053800/sykkuno-youtube-deal-streamer-twitch-valkyrae