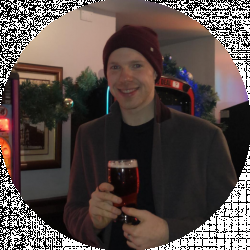 Latest posts by James Gibson
(see all)
In an industry so heavily populated and influenced by male figures, it is rare for a female streamer to rise through the ranks and become incredibly successful. This feat is even rarer in the FPS streaming genre. 
Regardless of this achievement, however, Anne is not only a very entertaining streamer but also a very talented gamer who has managed to build a loyal and wholesome fan base over her Twitch channel. Her popularity and loyal fanbase came due to her hard work and determination, often streaming up to six hours daily on games such as Escape From Tarkov and Rainbow Six Siege. 
As someone who prides themselves on their knowledge of FPS games and the popular gamers within the genre, I often find myself watching a new up-and-coming streamer every night. In my view, to be successful within the FPS genre on Twitch, you don't need to be exceptionally skilled (but it does help), but you do need to have a welcoming and kind personality. You need to make your audience feel comfortable enough to stick you on in the background while they work or go about their day. In my view, this is what Anne is perfect at and the main reason I regularly tune into her streams. 
With all this being said, why don't we take this opportunity to learn a little more about the streamer and YouTube content creator? 
AnneMunition Bio Quick Facts:
Real Name:

Anne (Last name unknown)

Birthdate:

May 12, 1990

Birthplace:

California, United States

Gamer Tag:

AnneMunition 

Nationality:

American

Siblings:

One brother and one sister

Children:

N/A

Games Played:

Escape From Tarkov, Rainbow Six Seige, Overwatch

Net Worth:

$1,100,000

Social Media:

Twitter: @AnneMunition, Instagram: @annemunition, Youtube: AnneMunition.
Early Life
Born on May 12, 1990, the newly 32-year-old streamer grew up in California, where she still resides. Growing up, Anne got into gaming alongside her two siblings, one brother and one sister. This love for gaming started when she was seven years old, playing on a Nintendo 64 that her parents gifted to her and her two siblings. The first game she ever played on this console was Super Mario World. 
During the years that followed, Anne would spend a great deal of her young, developing life in front of a gaming console, whether that was the Nintendo 64 or an iteration of the Gameboy console. However, her love for FPS games did not start until she got introduced to one of the best games of all time by her brother – GoldenEye 007. From this point on, the FPS genre got its hooks into Anne and didn't let go, inspiring her to pursue a career playing these games many years later.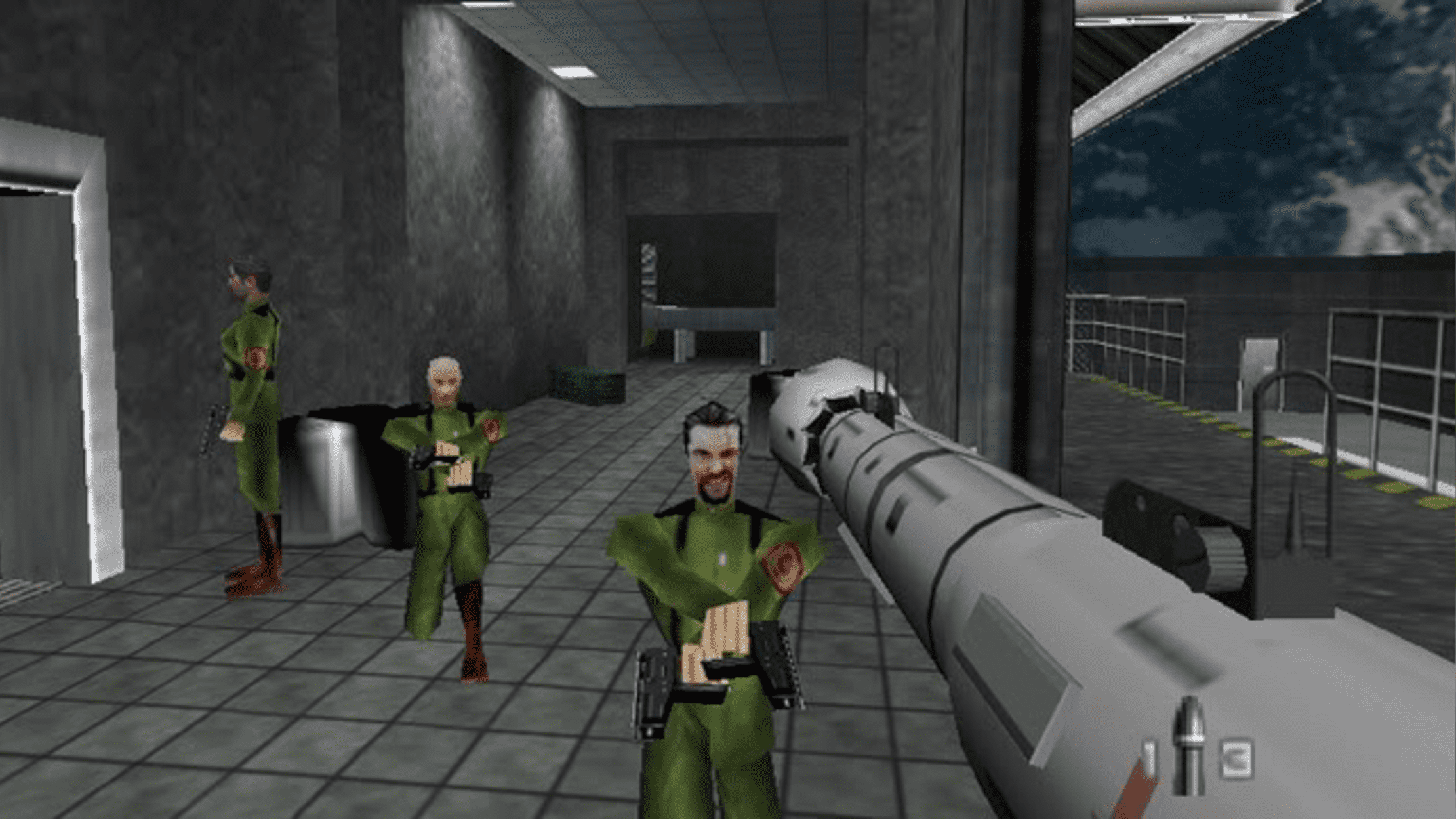 Before her Twitch career, however, she had a few inconveniences, such as finishing school and finding a job to pay for her gaming addiction. She went through elementary and high school without difficulty and studied graphic design at university. During her time at university, she had to put gaming on the back burner for a while as she didn't have the free time to dedicate to her passion.
Finding Twitch
However, as with all things, her time at university ended. Shortly after this, she got her first job as a graphic designer and consigned herself to a lifetime of 9-5 work. As she was talented at graphic design and capable of completing projects well before their expected completion date, she had a lot of time on her hands at this job. Soon, the enjoyment she took in being able to sit and do nothing while being paid for it wore off, and she grew bored. As the boredom began to set in one day, she decided to browse some articles relating to her favorite subject, gaming. 
Browsing through the internet and reading articles about gaming and new FPS titles quickly became her favorite pastime at work. It wasn't long before she stumbled across an article about Twitch. This new streaming platform allowed regular folk to stream their favorite games and build a community of like-minded individuals. The concept intrigued Anne, so she started looking into it, putting on several live streamers in the background while she worked. 
In particular, Anne enjoyed Lirik's content, watching for hours and hours while she worked. It wasn't long into her Twitch viewing journey that she decided to give it a go for herself, starting her channel in June 2014. During this initial stage of her streaming career, she would only stream as a hobby after work, using the few hours she had to play the games she loved and slowly build her channel on the platform.
Her progress was slow but steady; within two years, she had built enough of an audience to finally quit her graphic design job and pursue streaming full time. This decision, while challenging, was the best thing she could have done for her channel. Her increased time spent streaming resulted in a massive surge in popularity.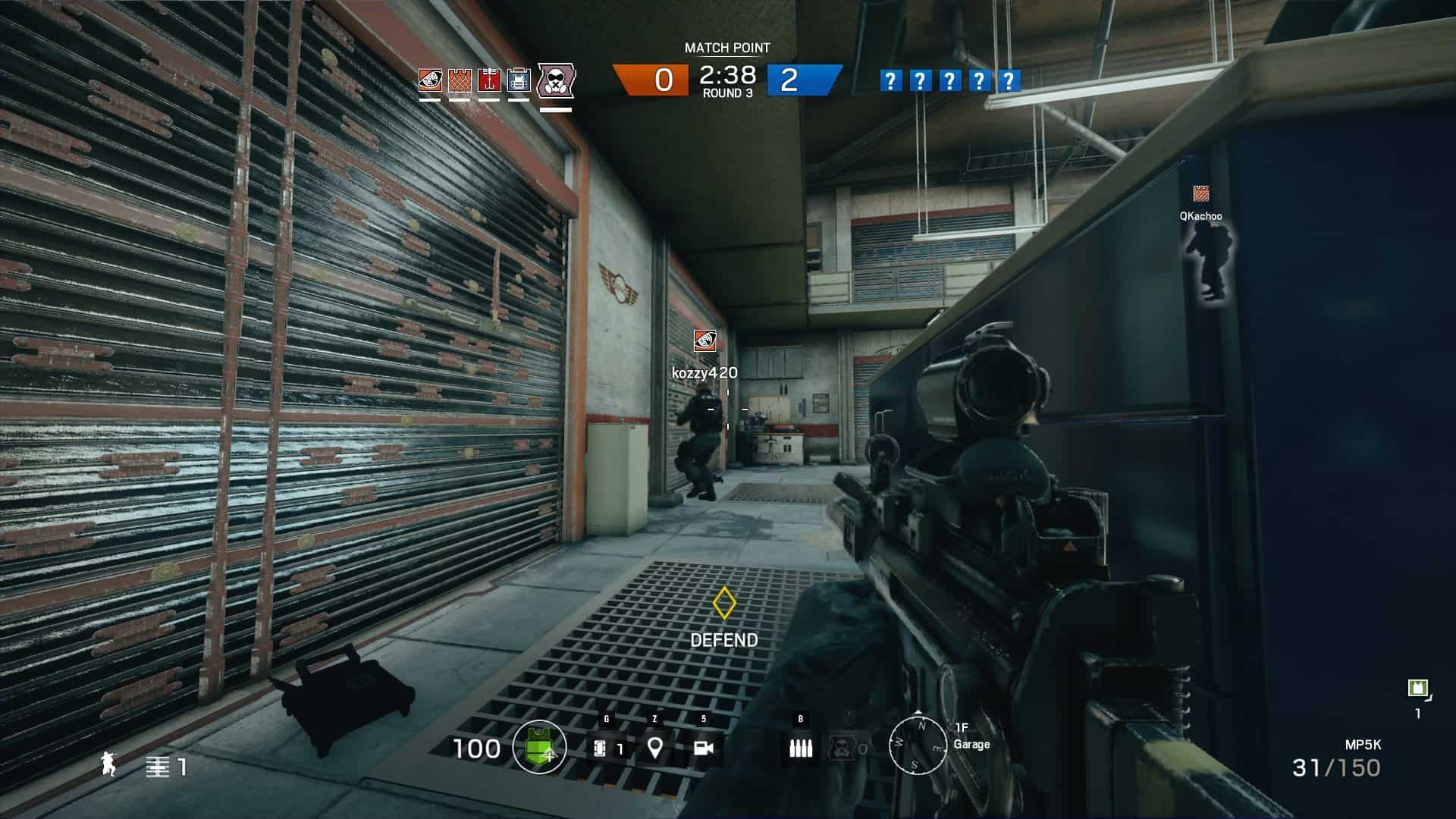 After quitting her job, it would seem that her channel grew from strength to strength as she received a sponsorship to play Rainbow Six Seige and became an official Twitch partner in 2018 — a pretty great year if you ask me. 
Career as a Professional Streamer
Since Anne made the leap and became a full-time streamer in 2018, her channel has grown stronger, gaining more followers and subscribers daily. With this increased viewership, Anne has ensured that her channel is not only a place for people to come and relax but also a place that stands for equality and kindness, something that I feel is often very lacking in the Twitch community as a whole.
Her popularity has mainly come from her personality and choice of games. She regularly plays titles that she truly enjoys, such as Overwatch, Minecraft, and The Witcher 3. However, in the early days of her streaming career, she received a massive boost in numbers due to her Rainbow Six Seige streams, a title that she will still play occasionally today.
With that being said, her true passion at the moment is Escape From Tarkov, a game that requires intense concentration and supreme FPS skills. Her streams on this game are genuinely fascinating and enjoyable to watch as she blasts through the maps with expert precision, sometimes having to also carry her teammates on her back.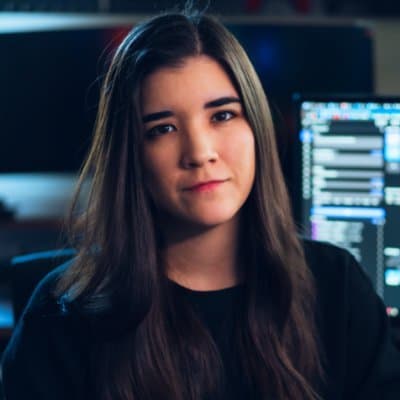 While playing these games has brought a lot of attention to her channel, Anne has spoken about how she has felt pressured during her time on the platform to stream more popular, topical content that most viewers are trending towards; games such as Fortnite or Magic The Gathering. She has spoken about how she does not want to stream just any game in the hopes of gaining more followers. Instead, she hopes to build a loyal fanbase through hard work and dedication to the games she loves. In the end, I feel this is the right choice, as she is ensuring she builds a fanbase that sticks with her through the years rather than one that will leave the second the wind changes and another popular title reigns supreme. 
Youtube Channel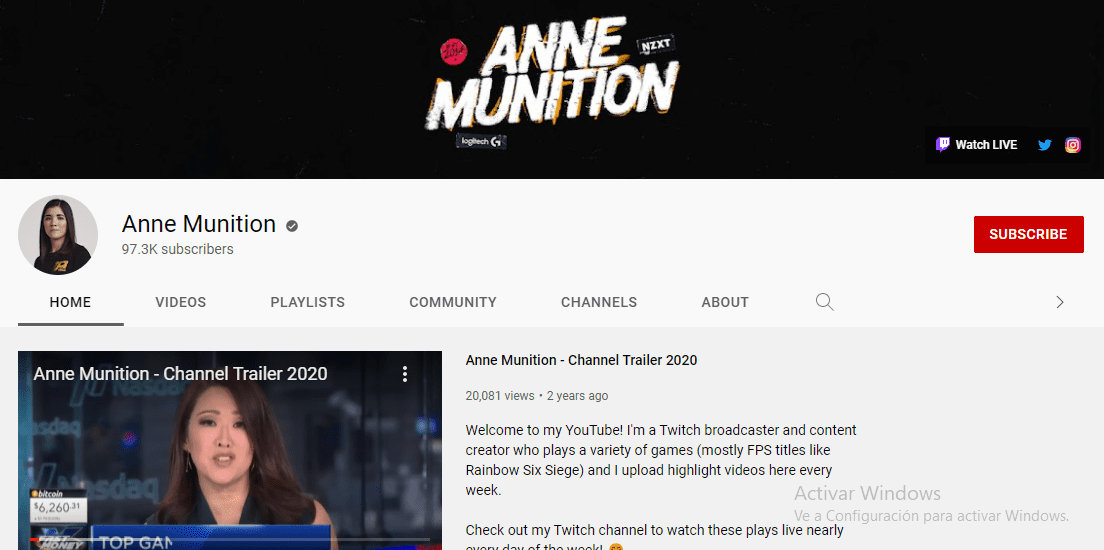 Alongside her illustrious streaming career, Anne regularly posts on her YouTube channel. The channel currently has nearly 100,000 subscribers and is going strong, garnering thousands of views per video. 
Anne uploads clips from her Twitch live streams and monthly highlight reels on this account. However, she also utilizes this platform to upload content that doesn't fit in well with her other Twitch content and to play games that aren't streaming-friendly. 
She has countless full game playthroughs on this channel, taking her viewers through the story of games such as God Of War and Marvel's Spider-Man.
AnneMunition Key Relationships
TopNotchFromage – Laurie Laugier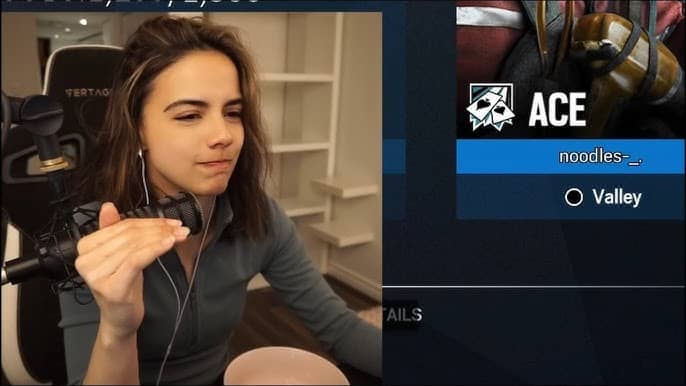 Throughout her time on Twitch, Anne has appeared with few people more than Fromage. Not only have the pair gamed together for many years, sharing many of the same fans, but they have seemingly built a great bond over their gaming sessions.
This bond proved to be more real than many fans thought, as the streamer announced that she and Fromage had not only been gaming partners but IRL partners for over a year in January of 2020. While both were already out regarding their sexuality, this relationship shocked the internet, and many of their fans became ecstatic with the news.
To this day, the couple regularly streams together, playing as a team online and offline. These teams still feel like their old ones, never allowing their relationship to ruin their content—something they have probably had to work on over the years. 
DansGaming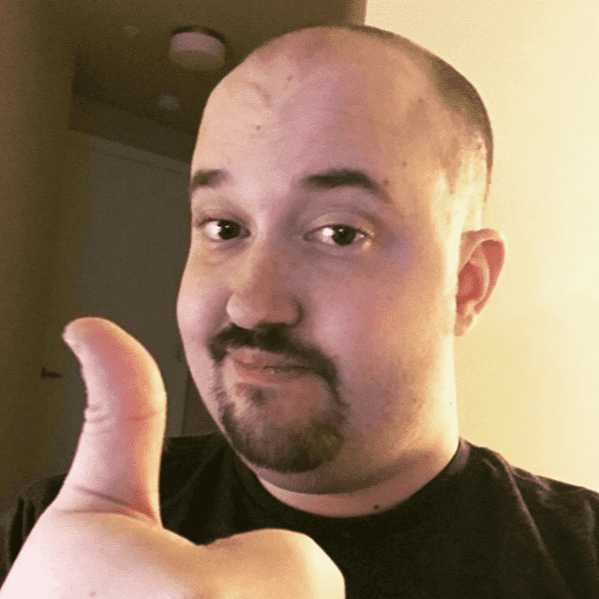 Appearing as one of only three featured channels on Anne's Twitch page, DansGaming is definitely one of Anne's key friends on the platform. The two similarly sized streamers tend to prefer different games, one enjoying games such as No Man's Sky, while the other loves to shoot things in Rainbow Six Seige. 
However, this difference in taste does not stop the pair from routinely joining up in a lobby and bringing the smackdown on some unsuspecting Seige players from time to time. DansGaming currently has over 830,000 followers and a devoted fanbase who tune into his every live stream. The pair usually stream around the same time, allowing for easy link-ups.
AnneMunition YouTube Content
Return of the ScAVS – Escape From Tarkov
Anne uploads a highlight reel of one of her recent Escape From Tarkov live streams in this video. Throughout the video, Anne plays alongside one of her friends as she confronts many AI-powered SCAVS. 
Not only are these SCAVS rather difficult to kill in Tarkov, they are also not as rewarding for the player, resulting in Anne growing frustrated with the amount she has to kill throughout this particular run. Especially when she never actually finds another player throughout the video.
Anne and her Tarkov teammate's teamwork and communication skills are excellent and serve as a perfect display of her gaming talent. This video also serves as a great advert for her Twitch live streams, encouraging viewers to come by and see the fun happen live. 
Going Back to Seige
In this video, Anne uploads another one of her past live streams in a reduced, highlight-filled, and funnily edited manner. In this video, Anne makes her long-awaited return to Rainbow Six Siege. She impressed many long-term fans with her skill after a long time away from the title. 
This video is filled with countless jokes and funny moments between Anne and her team. However, it might appear that Anne isn't enjoying her return to the title as much as the rest of us, as she feels like her skills have deteriorated so much that playing the title now is like a waking nightmare.
Throughout the video, she also discusses how she has been dealing with burnout and feeling exhausted with the constant streaming she has been doing over such a long period. However, she distracts from the seriousness of this topic by making jokes throughout her speech.
The Last of Us Part 2 – Part 1
Anne begins her playthrough of the long-awaited sequel to The Last of Us in this video. At the beginning of the video, she comments on how long she has been waiting to see what happened to Ellie and Joel, a feeling much of her audience has shared over the last few years. 
As this is only the first part in a multi-part series, a great deal of the video shows Anne coming to grips with the new game's controls and the situation she has been placed in. She also comments on the graphics and mechanics of the game, remarking on the attention to detail the developers have shown towards even the smallest of things. Anne's commentary throughout the video is fun and relaxing, displaying how she has built up such a dedicated Twitch following. 
This video has little editing, allowing the viewer to experience the game's entire story along with Anne. I appreciate this as someone who often prefers to watch a streamer or YouTuber play a game rather than investing in the title myself. It not only allows the viewer to feel like they have fully experienced the game but also allows them to spend time with their favorite content creator. 
AnneMunition and Her Battle for Equality
If you are a fan of Anne and her channel, you will probably already know that she is a proud member of the LGBTQ+ community, often talking about it candidly on her live streams. She describes her sexual orientation as predominantly homosexual, yet she is open to the idea of a heterosexual relationship in certain circumstances. She is currently in a relationship with a fellow female streamer who goes by the gamer tag TopNotchFromage, her real name being Laurie Laugier.
As a popular streamer and member of the LGBTQ+ community, Anne has experienced much homophobic treatment in her life, ranging from unsavory messages in her chat to unacceptable treatment at certain conventions over the years. 
Due to her own experience, Anne decided to become something more than an FPS streamer, becoming an advocate for people in her community, speaking out routinely in defense of what she believes in.
AnneMunition's Gaming Setup
AnneMunition's Mouse: Logitech G PRO Wireless Gaming Mouse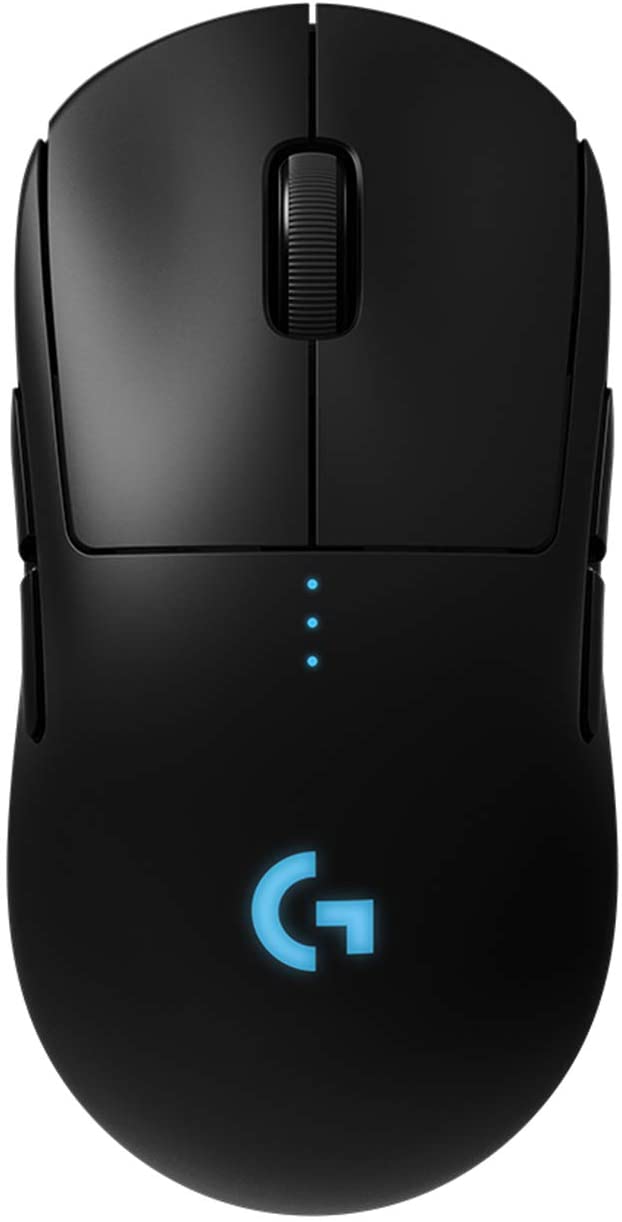 As with many streamers like Sapnap and Dream, AnneMunition prefers a wireless experience for her FPS gaming. This mouse is not only wireless and lightweight, ensuring a satisfying experience each time you use it, it's also impressively quick, regardless of wireless functionality. It features a staggering super-fast 1ms report rate connection. 
As mentioned, the mouse is incredibly lightweight, and the device's electronics are housed in a sleek 80g ergonomic body. Lastly, the device features a HERO 25k sensor, ensuring the gamer has the most high-tech and accurate sensor behind them to aid with accurate aiming and fast twitch reactions.
AnneMunition's Headset: Logitech G PRO X Gaming Headset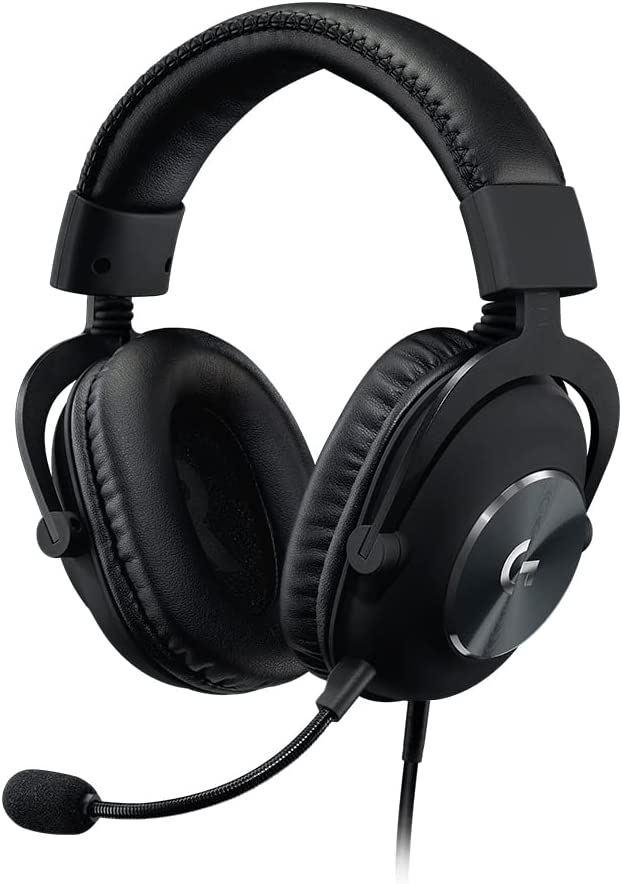 This headset comes out simultaneously with the mouse she also uses and is perfectly designed for long gaming sessions, with ample padding around any contact areas, ensuring no discomfort regardless of the gaming session duration. 
This headset is also fully equipped for the best audio experience possible, featuring a next-generation 7.1 surround sound system, providing exceptional positional and distance awareness for Anne as she steamrolls her way through SCAVS and enemy players on Escape From Tarkov. 
AnneMunation's Computer Case: NZXT H510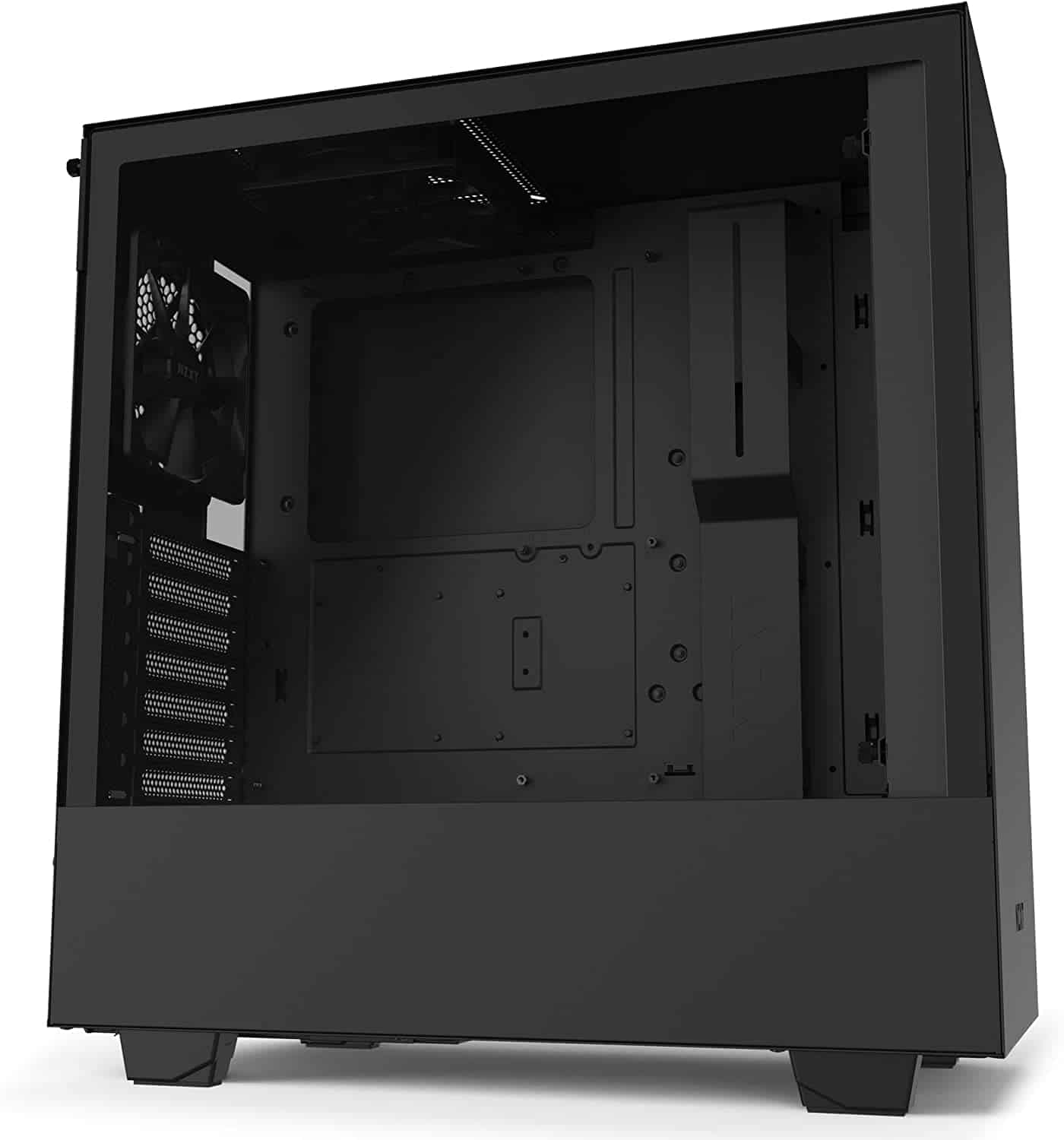 This case is the definition of simple but effective design. This case is simple and to the point, featuring no ostentatious frills or extravagancies. Also, this black-colored case is capable of any setup the gamer wishes, including water cooling. 
However, should you be thinking of buying a rather expensive graphics card to go inside the case and want to show it off, don't worry; the case also features a tempered glass side panel with a simple single screw installation process. 
This case also comes with two Aer F120mm fans to ensure optimal cooling throughout the case. As this case was designed with these fans in mind, you can rest assured that they have been optimally chosen and operate effectively. 
AnneMunation Merchandise
AnneMunation Flag T-Shirt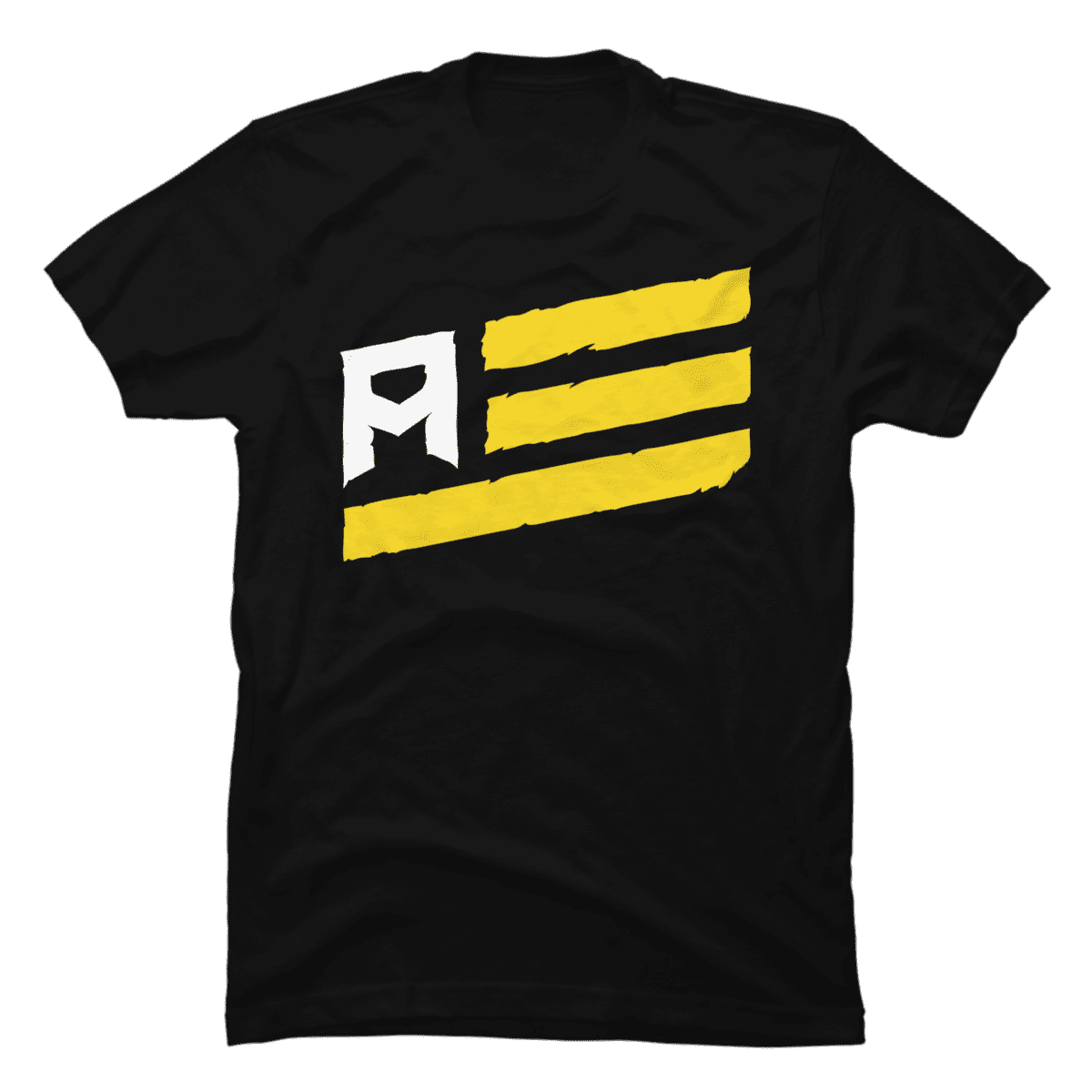 This simple t-shirt, designed in collaboration with design by humans, features the AnneMunation logo set to appear as the stars on the American flag, with three horizontal yellow stripes making up the rest of the flag. 
This tee comes in a variety of colors, ranging from black to blue and red, while also being available in sizes ranging from S to 5XL. The real beauty of this tee, however, is in the cut. Unlike other creator merchandise, this t-shirt is not simply a logo thrown onto a cheap shirt. It has been designed to be both oversized yet fitted around the shoulders, ensuring a perfect and flattering fit.
AnneMunition Snapback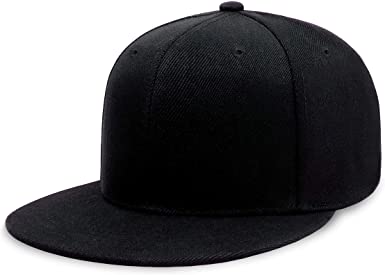 This snapback, featuring an Annemunation embroidered logo on the front, is perfect for any fan of the streamer. Not only does it represent your love for the creator, but it is also simple and elegant enough to pass as a cool design on an understated snapback, the best of both worlds if you ask me. 
This hat comes in a stretch fabric, ensuring a one-size-fits-all design, removing the need to ask any awkward questions regarding sizing if you're thinking about this as a possible gift. Currently, the hat is only available in a black-on-black design; however, more may be coming in the future with more daring colors for the braver fashion icons out there.
AnneMunition MORSE Dark Variant T-Shirt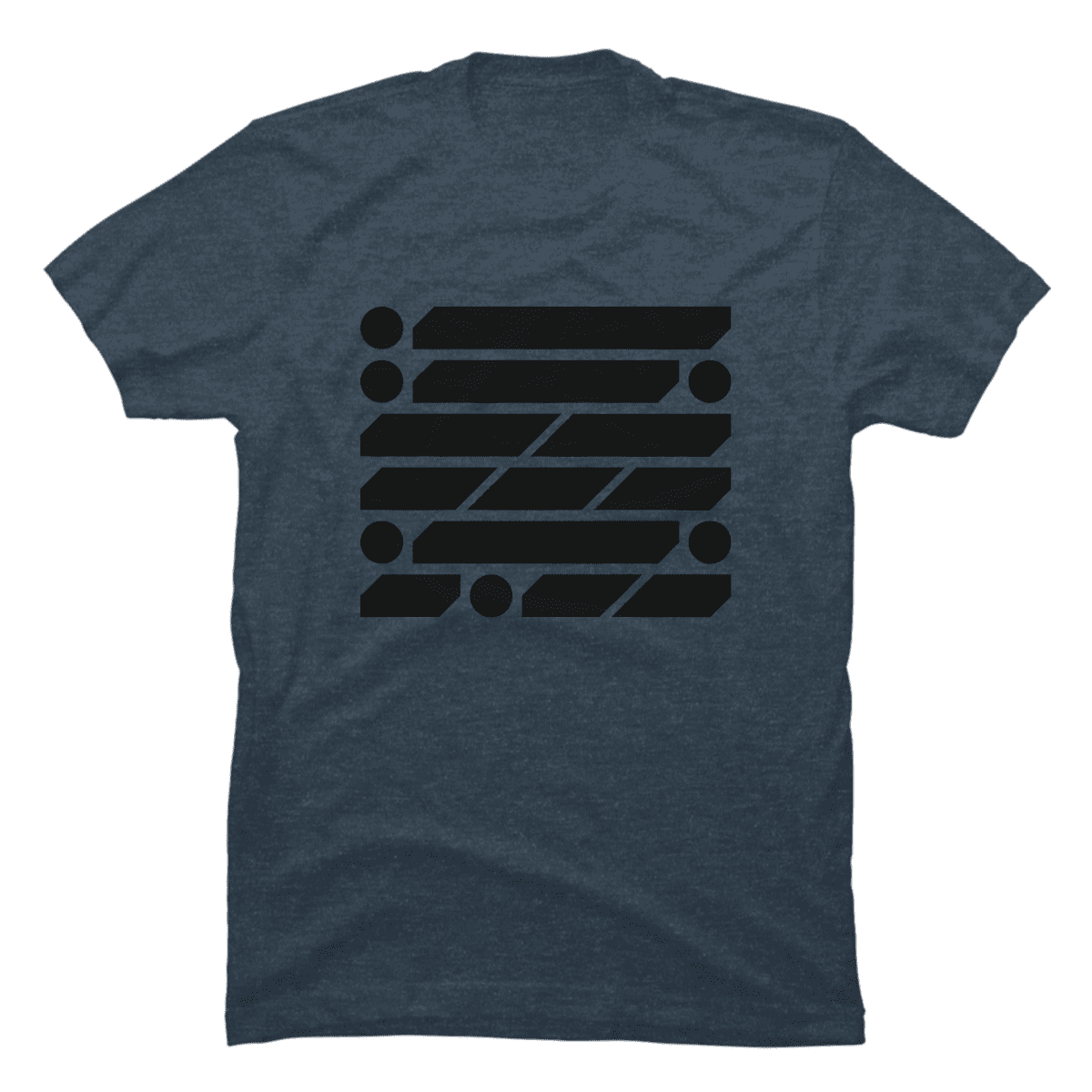 This t-shirt, featuring a morse code design of dashes and dots, is the perfect gift for anyone who either loves the Escape from Tarkov game or is a fan of Anne. 
This tee is constructed of 100% ringspun cotton to ensure maximum comfort and softness. This tee also comes in a variety of colors, ensuring that the AnneMunition fan in your life can wear the color that suits them best. 
For me, the main selling point of this tee is its versatility. The design is simple and elegant enough to pass for a simple day-to-day t-shirt. The material and durability of the logo printing process ensure that it can also be worn on hikes, runs, and intense gym sessions. 
AnneMunition Net Worth
Like every streamer and content creator, their net worth is very hard to determine. Not only is their exact pay always fluctuating from month to month, but they also have so many different revenue streams running at once that condensing these numbers into one figure can be very hard. 
However, the difficult math behind this problem has long been done by people much smarter than you or I; therefore, we can determine the net worth of most streamers in the game to a high level of accuracy today. 
Twitch Earnings

Anne has been streaming on Twitch since early 2014. This dedication has culminated in her growing a channel of considerable size, featuring over 700,000 followers and a total of 35 million views. Each of her streams garners a concurrent viewership of around 1,900, but this figure will sometimes jump to 40,000 at its height. From this viewership, Anne will receive a certain amount of donations and bits from her viewers.
Along with these 700,000 followers, she has a dedicated subscriber base of over 1,500 people who each pay a $4.99 subscription fee each month. As a Twitch partner, Anne receives exactly 50% of this sum, earning roughly $2.50 per subscriber per month, accumulating to $45,000 yearly from subscriptions alone.
YouTube and Other Earnings
Anne also receives some of her income from her YouTube channel. However, these numbers are still relatively low and are, therefore, very difficult to calculate. 
The same can also be said in regards to any merchandise profits. As these figures have not been made public, we cannot even begin to speculate on the amount she earns from this revenue stream.
Frequently Asked Questions – AnneMunition Bio
Question: Who is AnneMunition dating?
Answer: AnneMunition has been dating fellow streamer TopNotchFromage for some time now. The date they got together is unclear; however, Anne did post that the couple had been seeing each other for over a year in January 2020.
Question: Where is AnneMunition from?
Answer: Anne was born and raised in California on the west coast of the United States. The streamer still lives in the state today.
Question: When did AnneMuntion start streaming?
Answer: Back in 2014, while she was employed as a graphic designer, Anne began streaming at night. The hobby became her full-time job in 2017.
Recommended Reads:
Research Citations